Where to Stay in Buenos Aires: A Local's Guide
Olga Sukhorukova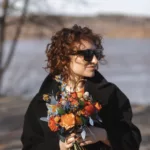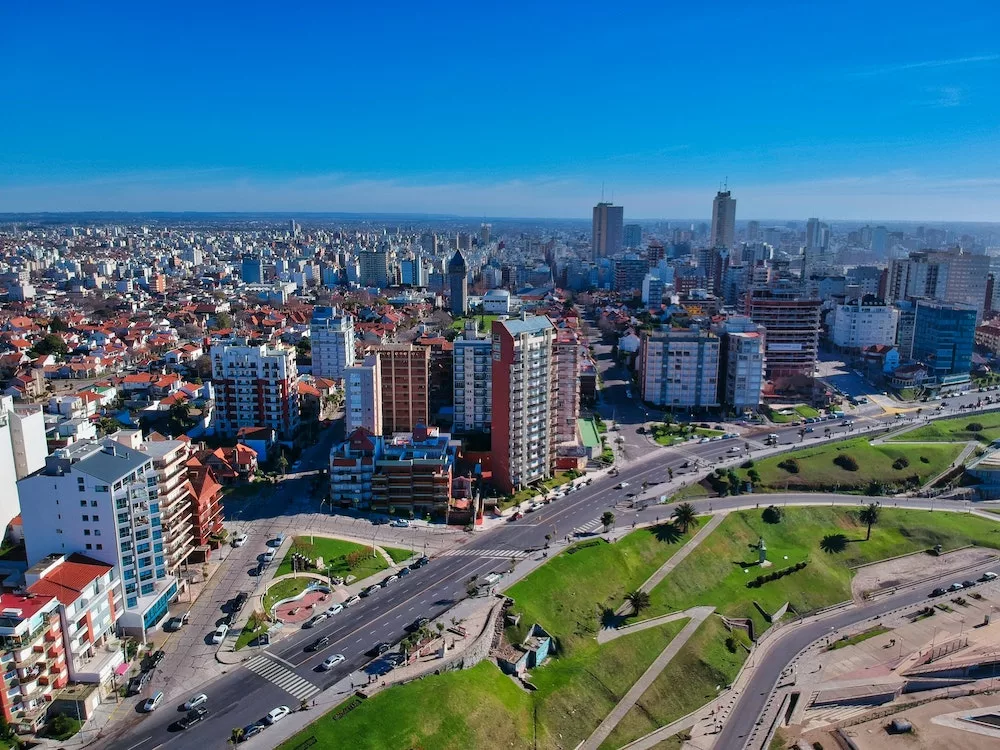 Buenos Aires is definitely worth visiting; there are lots of fun things to do and discover.
But it can be hard to figure out where to stay. If you are planning a trip to Buenos Aires, make sure you read the following guide before you go!
I've been living here for over 4 years and will guide you through the best places to stay in this magical city.
While Buenos Aires has many things to offer, including delicious food, wine, friendly people, fantastic sights, and tango vibes, you should also keep in mind some basic security rules while traveling there.
---
Quick Guide: Best Hotels in Buenos Aires
---
Is Buenos Aires safe?
Before I tell you which areas in the capital of Argentina are considered safe, I want to reassure you: Argentina is a safe country, and Buenos Aires is a safe city.
The Brazilians say that there are "toy" thieves in Argentina because they don't carry guns; the most they can do is steal your wallet if you're not careful.
That said, when it comes to security in different parts of Buenos Aires, I would be more concerned with safeguarding your belongings – and preserving your good mood – than avoiding life-threatening situations.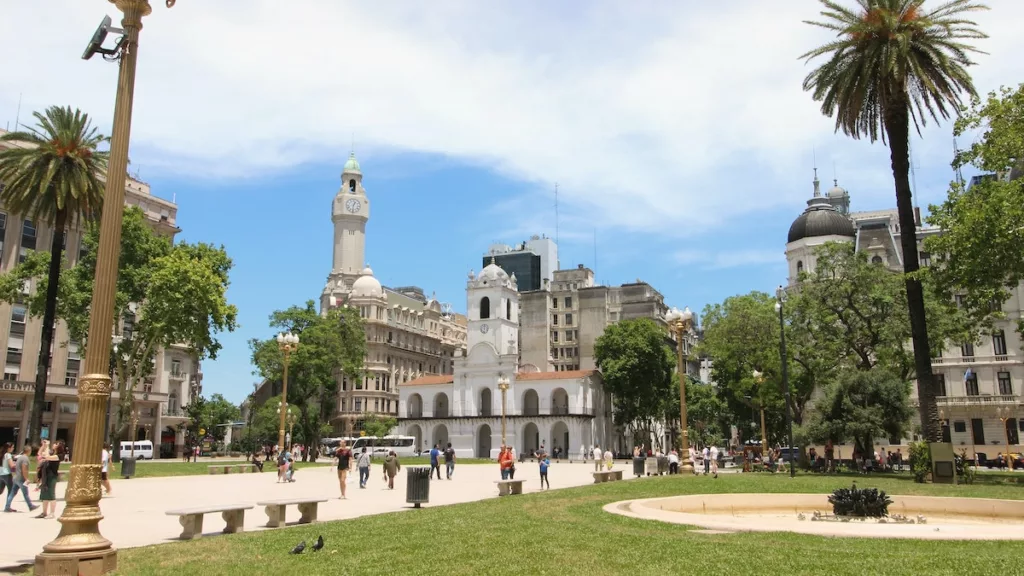 Still, as much as possible, you should follow precautionary rules while traveling here. Pickpockets in Buenos Aires tend to target tourists that don't take basic safety precautions.
Do not wear any gold jewelry; opt for something that is not expensive.
If you are sitting on the terrace outside and drinking coffee, it is better not to keep your phone lying on the table.
Do not carry large amounts of money with you.
Use a bag on your belt as it is more difficult to rip off than one worn over the shoulder.
When wearing a backpack, ensure it's always in front of you instead of having it behind you.
Refrain from hanging the bag onto the backrest chair, as there have been known cases where thieves work together by distracting their victims before stealing items.
Be especially precautious when getting on public transportation.
Of course, it's not easy to get used to these rules quickly.
For example, after moving to Argentina, it was difficult for me to resist the habit of leaving my phone on the table in restaurants and cafes. A couple of times, there were situations when my phone was almost gone, and each time it was saved by chance.
However, there is nothing new about these safety rules; they apply to many other big cities in the world.
Read also: Best Places to Eat in Buenos Aires and Cost of Living in Buenos Aires
Best Areas to Stay in Buenos Aires
Enough for the safety tips!
If it is your first trip to Argentina, just stay in the most tourist-friendly and safe areas. After a few days, you can gradually explore more exotic parts of Buenos Aires if you want to.
TL;DR The best and safest areas to stay in Buenos Aires are Recoleta, Palermo, Belgrano, and Puerto Madero (this one is with some caveats). 
Let's take a closer look at them.
1. Recoleta: The Most Famous, Lots of Things to See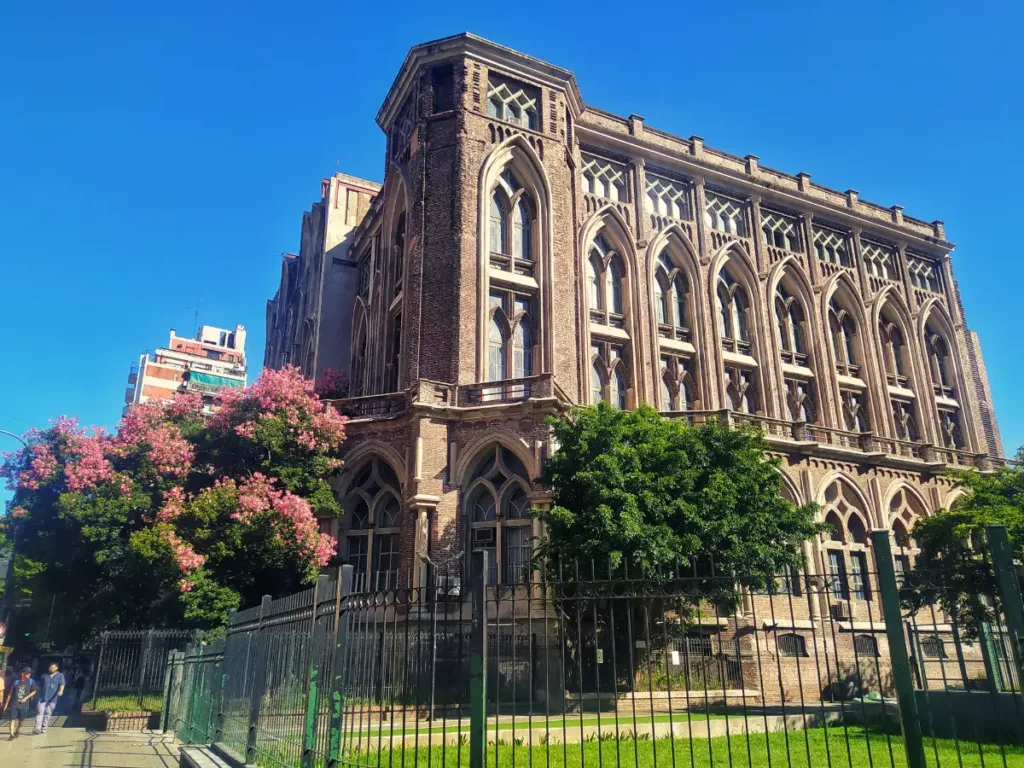 This is a beautiful area of Buenos Aires that is always recommended to tourists. The architecture in Recoleta resembles Paris and sometimes Berlin, and it seems like other European cities could appear around the corner.
There are many parks in Recoleta; this is a very green area, which is especially important during hot summers as the trees provide cooling shade.
The wealthy Argentines live in Recoleta – housing costs here are among the highest in the city.
There are also numerous embassies, restaurants, and attractions that can be reached on foot.
The giant iron flower Floralis Genérica, one of the most beautiful bookstores in the world, El Ateneo Grand Splendid, and the National Museum of Fine Arts – all this beauty can be found within Recoleta.
Of course, the area's main attraction is the famous Recoleta Cemetery. Housing near this cemetery is costly.
Argentines are not frightened or saddened by the cemetery's proximity; on the contrary, there is a square opposite it where you can listen to street musicians and where young people always hang out – that's really confusing!
Best places to stay in Recoleta, Buenos Aires
There are many luxury five-star hotels in Recoleta, such as Alvear Palace Hotel, one of the most expensive accommodations in Latin America, or Palacio Duhau.
But there are also cheaper options; for example, a room at the Wilton Hotel Buenos Aires will cost about $70 per night.
BUDGET: Hotel 8 de Octubre (8.1, 234 reviews). Comfortable rooms featuring free WiFi. Located in a mere 300 m from 9 de Julio Avenue and 900 m away from the Obelisk. A breakfast buffet is included in your stay, as well as access to computers with Internet available at the lobby.
MID-RANGE: Wilton Hotel Buenos Aires (7.7, 1,308 reviews). It is a 4-star hotel with breakfast buffet, just 6 blocks from Francia Park and the museum circuit. It offers air-conditioned rooms with parquet or carpeted floors, elegant floor-to-ceiling curtains and warm tones, as well as city views, and separate living room areas with balconies. Onsite amenities include a rooftop deck area with bar service and free internet access, gym, sauna.
LUXURY: Alvear Palace Hotel (8.9, 234 reviews). It is a 5-star hotel with luxurious rooms and suites, great restaurants with international cuisine, an indoor heated pool with pool bar and solariums, spa treatments and fitness center. With world-class services it makes for the perfect place to stay if you want to feel like a celebrity.
Remember It's often more profitable to pay for your hotel onsite with pesos from an exchange office (not a bank) since you'll get double the dollar rate!
2. Palermo: Vibrant, Green, and Expensive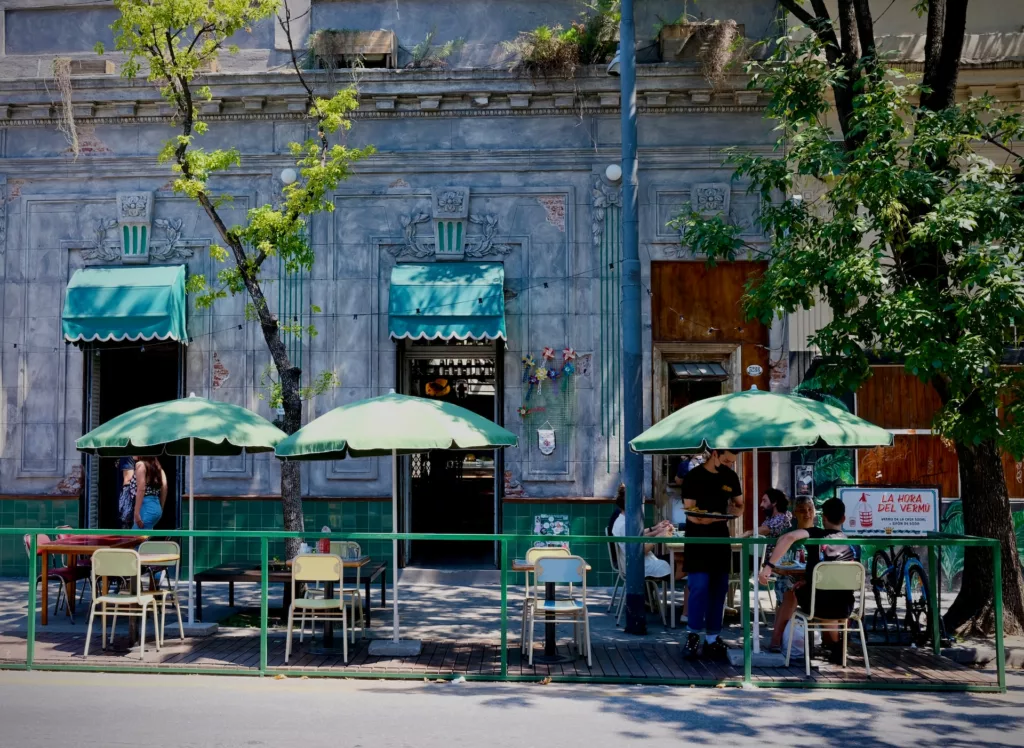 It is the largest area of Buenos Aires which has become "the most" in many nominations. It's the greenest, most popular, and tourist-friendly district of Argentina's capital.
The parks and lakes of Palermo are a great draw for those looking to find peace and nature amidst a bustling metropolis. Indeed they can find it in this abundant number of gardens!
On the other hand, nightlife lovers also flock here as there's the highest concentration of bars and nightclubs than anywhere else in all of Buenos Aires!
Cafes and restaurants abound, too; you can hardly go two steps without running into one (and I'm not exaggerating!).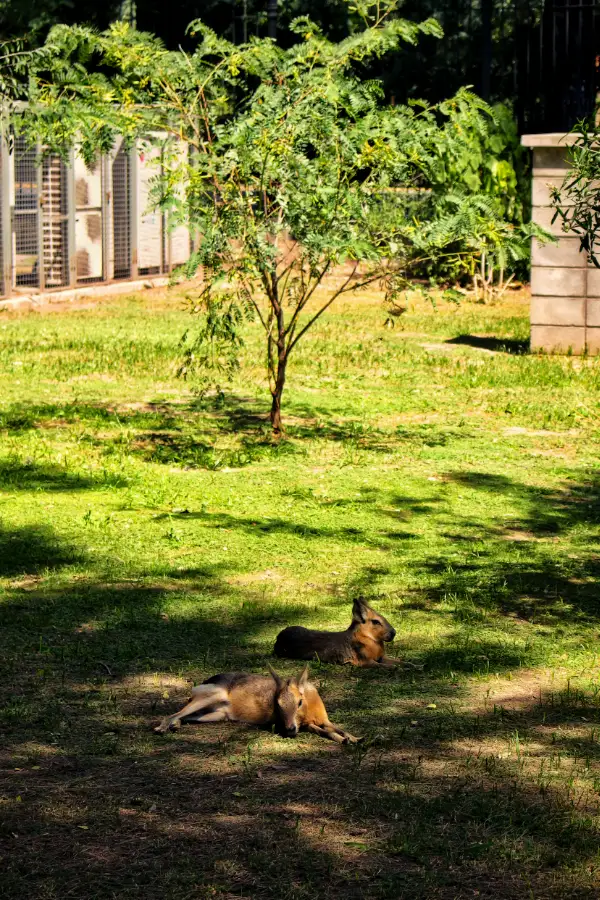 This neighborhood may not be quiet, but at least you'll always be right at ground zero for some action.
Among its attractions, aside from lovely gardens, are The Latin American Art Museum of Buenos Aires, the zoo, the planetarium, and the horse track.
Best hotels in Palermo, Buenos Aires
Palermo is considered one of the most expensive areas to stay.
However, compared to Recoleta, Palermo boasts a broader selection of hotels. You can even find several hostels (for instance, Malevo Murana Hostel) and budget-friendly hotels (like Palermo Viejo Bed & Breakfast).
While most of the lodging options are pricey or very expensive (but also incredibly luxurious – like Nuss Buenos Aires Soho), there is something for every traveler.
BUDGET: Palermo Viejo Bed & Breakfast (8.9, 326 reviews). Situated in an old railway-style house and former factory, this budget-friendly hotel provides comfortable accommodation with air conditioning and cable TV, as well as free WiFi throughout the premises. All rooms are individually decorated with different colors and pieces of art, plus they come equipped with a minibar, safe deposit box and private bathroom. In addition, guests can enjoy a continental breakfast each morning on the patio surrounded by plants.
MID-RANGE: Duque Hotel Boutique & Spa (8.8, 821 reviews). Duque Hotel Boutique & Spa is located in a renovated building, offering designer-decorated rooms and modern amenities. The hotel features a pool and spa facilities, along with free WiFi available in common areas. Rooms come with air conditioning, parquet floors, and large windows. Breakfast buffet is provided daily. Palermo's restaurants and pubs are nearby too.
LUXURY: Nuss Buenos Aires Soho (8.8, 298 reviews). This stylish boutique hotel in Palermo Soho offers visitors comfortable, modern rooms with Spanish décor and free WiFi. The property is situated on Plaza Serrano Square and features a fitness centre, an on-site restaurant and sauna. Rooms are equipped with LCD TVs, air conditioning units, minibars and private bathrooms; some have balconies that overlook the city.
3. Belgrano: Quiet, Best for Long-Term Stays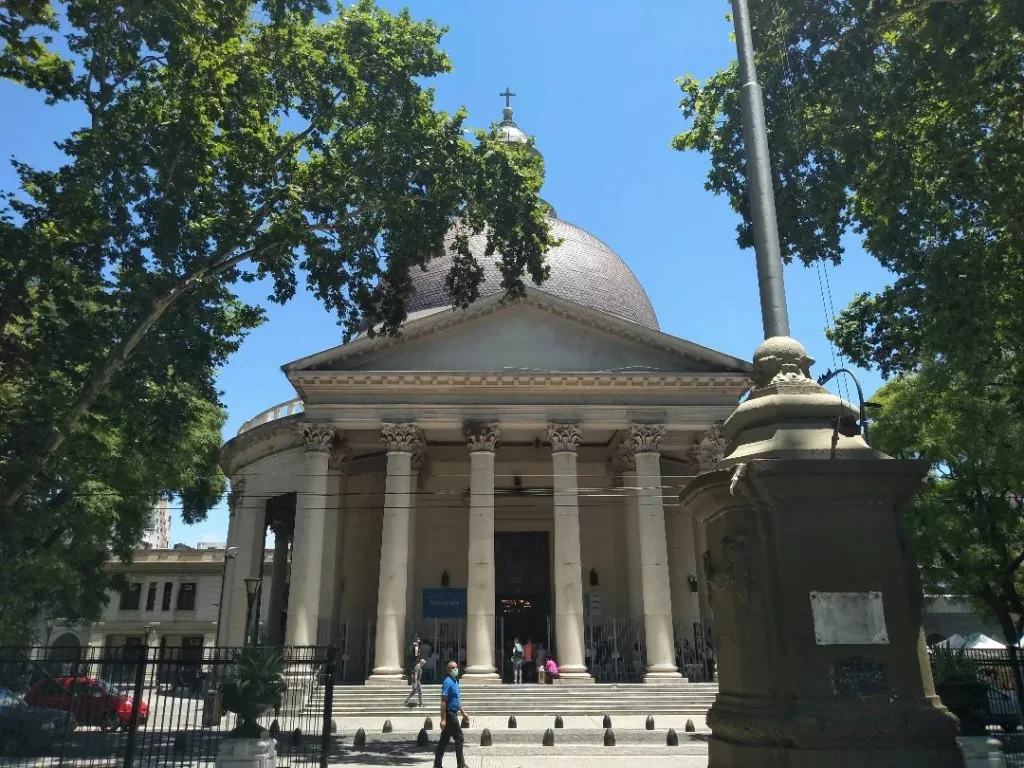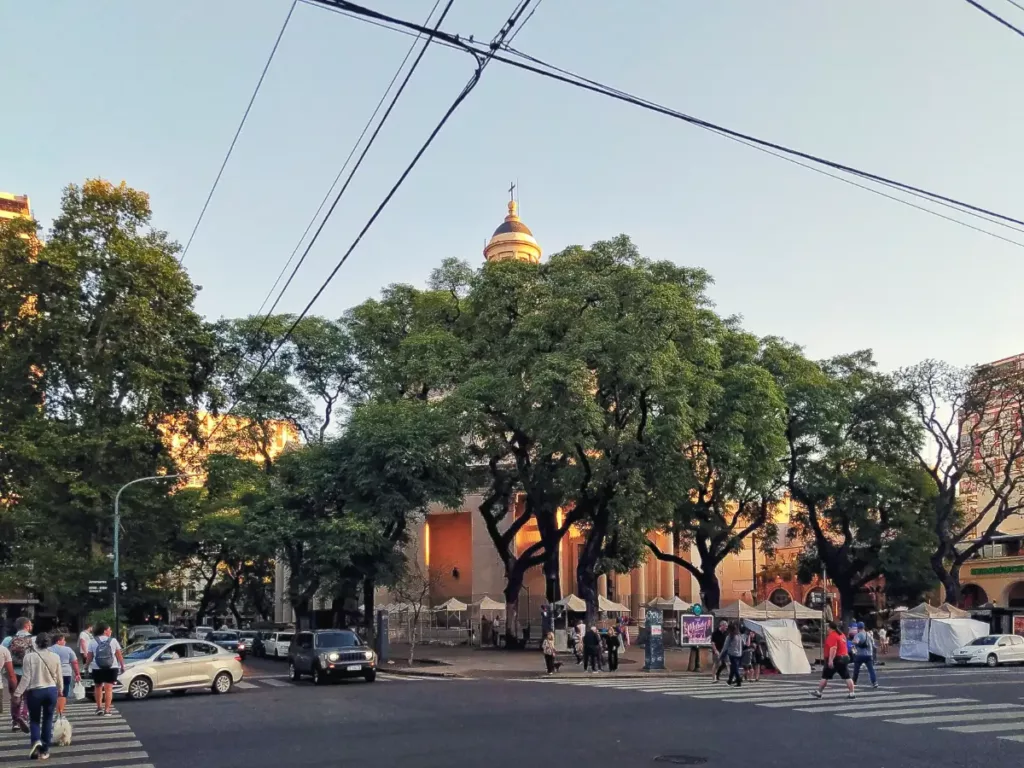 This is my favorite area of Buenos Aires, and it is where I reside.
If you look at the map, it may seem distant from the city's main attractions; however, taxis are easily accessible here, and getting to Palermo can be done in 10 minutes via the metro or 30 minutes on foot.
There is also a lot of greenery around this place and lots of restaurants and cafes (on every corner, literally!).
This neighborhood is also relatively quiet compared to other areas like Palermo with its abundance of nightclubs – making night sleep much more pleasant.
You can explore several attractions, including lovely parks, Museo de Arte Español Enrique Larreta, and Chinatown, which boasts a wide selection of Chinese eateries.
I prefer Belgrano over Palermo and Recoleta not just because it is quieter but also because the area looks newer and more modern. Its lack of French touch, in fact, is an advantage giving comfort with better quality lodging conditions.
This benefit becomes even more evident if you plan to stay in Buenos Aires for an extended period.
Where to stay in Belgrano, Buenos Aires
The downside of Belgrano is similar to that of Recoleta and Palermo in terms of accommodation costs.
In the past, poor people settled near the port area while more prosperous people constructed magnificent homes within Palermo, Belgrano, and Recoleta districts.
BUDGET: There are no cheap hotel in the area that I would recommend. You should look at some mid-range options or apartments.
MID-RANGE: Argenta Suites Belgrano (8.8, 232 reviews). Features suites with modern design, free Wi-Fi and private balconies offering city views. Located in upscale Belgrano district only 1.1 km from Buenos Aires' Chinatown, it offers an outdoor swimming pool, garden and sauna as well as a restaurant serving continental breakfast including croissants, juices and coffee throughout the day.
4. Puerto Madero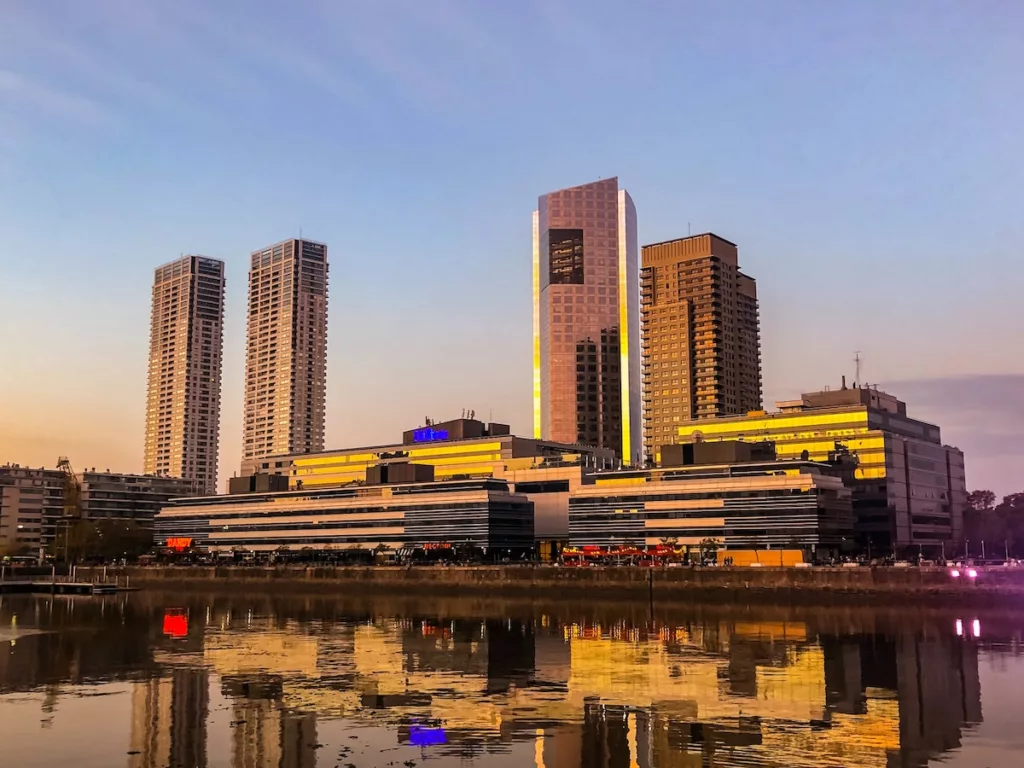 This area is the newest addition to Buenos Aires. In the span of thirty years, this former port has been completely transformed and now holds many skyscrapers.
Attractions in the area include parks, a port, Puente de la Mujer (Woman's Bridge), and many fine dining restaurants.
Additionally, it is considered one of the priciest areas in Argentina's capital; from hotel rooms to a cup of takeaway coffee – everything here will cost more than anywhere else in Buenos Aries!
Lastly, Puerto Madero offers outstanding safety due to its abundance of security cameras and lack of pickpockets.
One of the drawbacks is that public transportation in this area is not very convenient. The metro does not reach here, and taking a taxi may be your only option; however, it can be quite far from major attractions in the city.
Renting a car might be your best choice if you want to travel between Puerto Madero and other parts of the city.
So, I suggest that Puerto Madero is an excellent option if the high prices and transport inaccessibility don't bother you, as it's considered one of the safest areas in Buenos Aires.
Where to stay in Puerto Madero, Buenos Aires
BUDGET: Madero Urbano Studios (8.1, 1,584 reviews). Comfortable accommodation with dining areas and kitchenettes, flat screen TVs and safety deposit boxes. Facilities include a fitness center, spa and an outdoor swimming pool. Free WiFi and parking.
MID-RANGE: Own Madero (8.3, 551 reviews). Located just 0.6 miles from Centro Cultural Kirchner, Own Madero is a 4-star accommodation that provides guests with air-conditioned rooms equipped with free WiFi and private bathrooms. It also has a restaurant serving continental or American breakfast, terrace, room service, 24/7 front desk, and tour services.
LUXURY: Hotel Madero Buenos Aires (8.8, 1,618 reviews). Hotel Madero Buenos Aires offers a luxurious experience with its bright and spacious rooms featuring private balconies, plasma TVs, minibars and complimentary WiFi. Buffet breakfast is served daily while the Rëd Resto & Lounge has an exclusive wine cellar overseen by Chef Alejandro Bontempo. White Bar provides cocktails and meals that can be enjoyed at the terrace or indoors. The rooftop spa features sauna, hot tub, fitness center and indoor heated swimming pool as well as massage treatments for additional cost.
Other worthy neighborhoods
The abovementioned four areas are best suited for a first visit to Buenos Aires. They are safe and well-maintained, with plenty of attractions and restaurants; however, they can be pricey.
If you are still looking for other areas, popular tourist spots in Buenos Aires include San Telmo, Microcentro, and Retiro.
5. San Telmo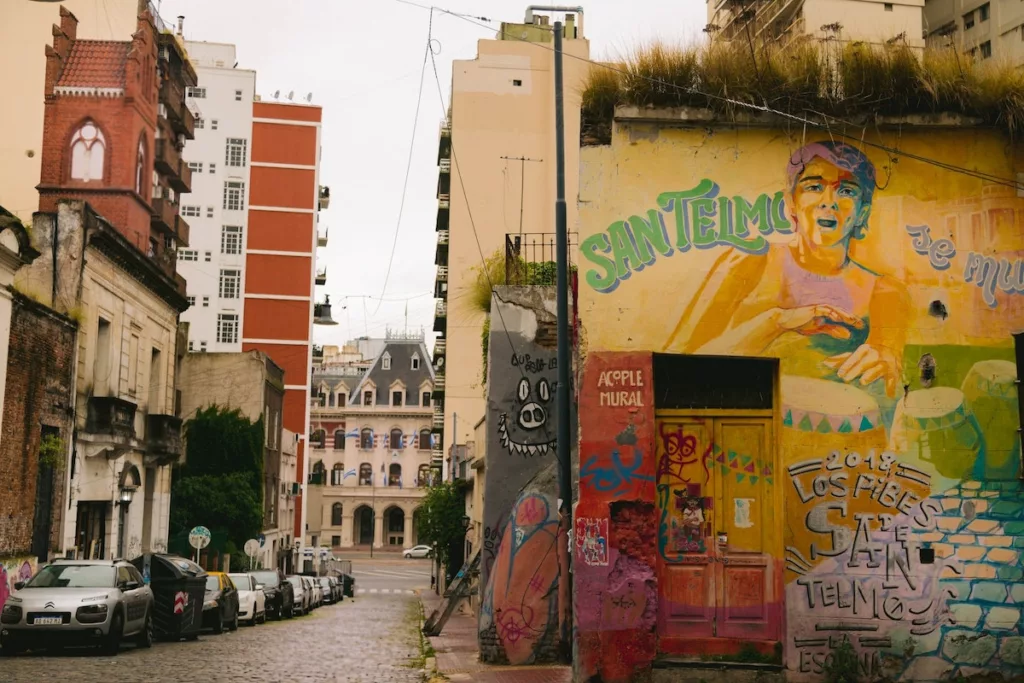 This is an old neighborhood with its own friendly atmosphere. There are many affordable hotels, cafes, and restaurants here. The most popular thing in San Telmo is the fair which takes place on Sundays. Overall, I would recommend this area for a budget stay; however, there is one major disadvantage – it can be quite inconvenient to get to all of the main attractions of Buenos Aires from here.
Where to stay in San Telmo, Buenos Aires
6. Microcentro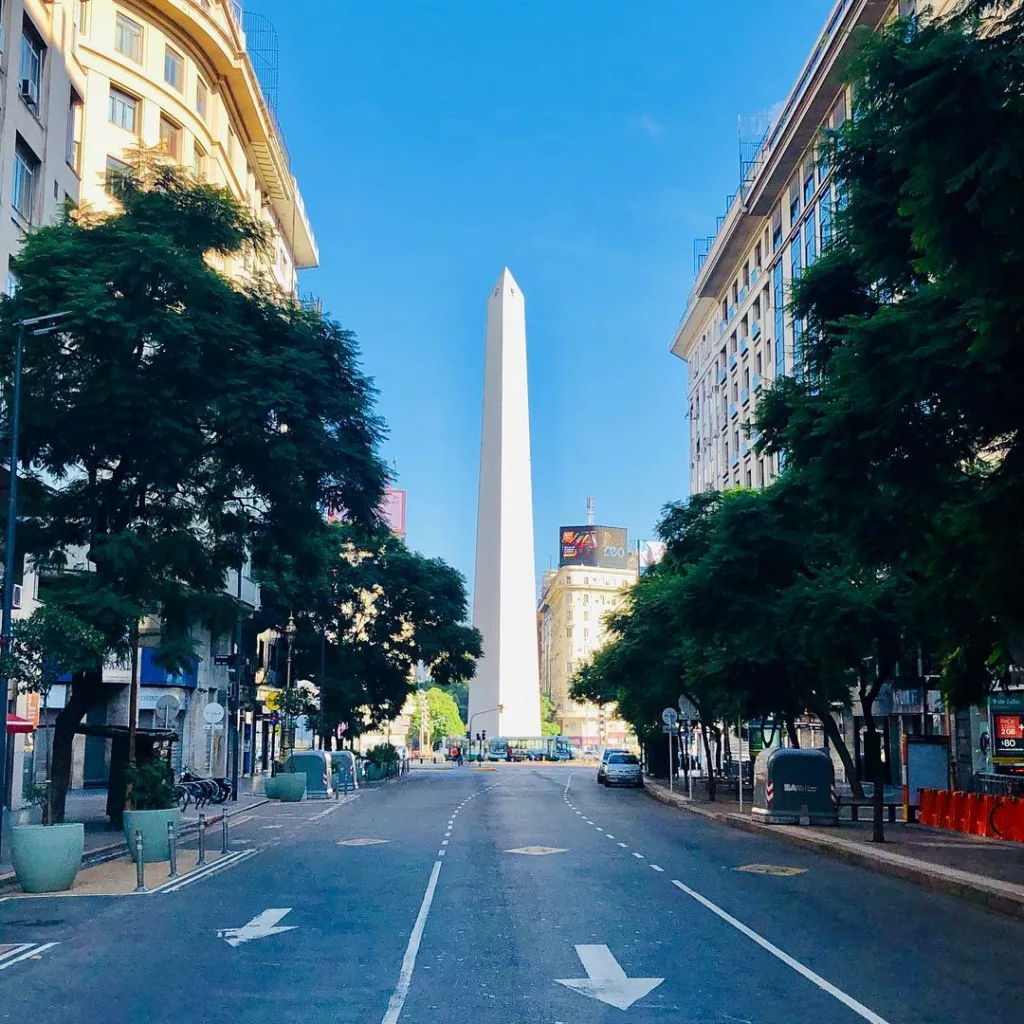 My acquaintance with Buenos Aires began in this area; on my first visit, I stopped at Microcentro.
Here is the famous Obelisk, the Tortoni Café, the Presidential Palace, and Congress Palace, as well as many official institutions under whose windows demonstrations and strikes are often organized.
There are plenty of inexpensive accommodation options, tourist attractions, and restaurants to choose from.
However, it can be noisy and crowded here without any greenery except for those that line Avenida 9 de Julio.
Even though I liked Buenos Aires overall, something about this area kept me feeling uneasy.
Where to stay in Microcentro, Buenos Aires
7. Retiro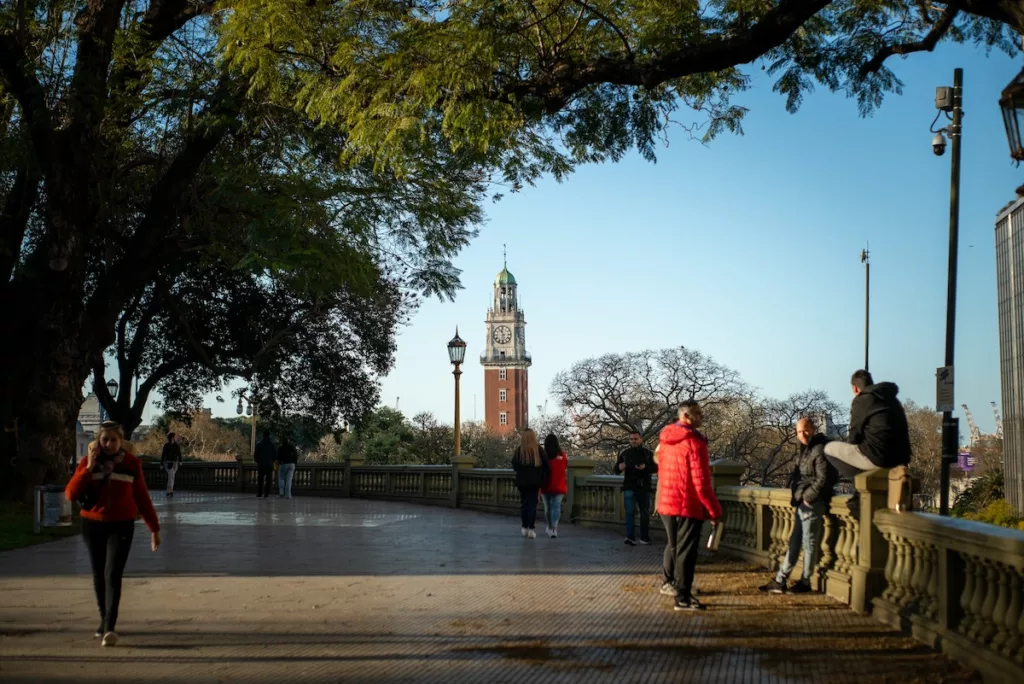 This is an exciting area that can be recommended and not recommended at the same time.
On the one hand, it is an affluent area with beautiful houses, expensive hotels, stunning parks, and restaurants. On the other, there are crowded transportation hubs, which is not great.
As a stark reminder to all of Retiro's affluent residents, Villa 31 stands at the center – an area that tourists should avoid due to its unfavorable criminal situation caused by illegal migrants from neighboring Latin American countries.
Where to stay in Retiro, Buenos Aires
What areas to avoid in Buenos Aires?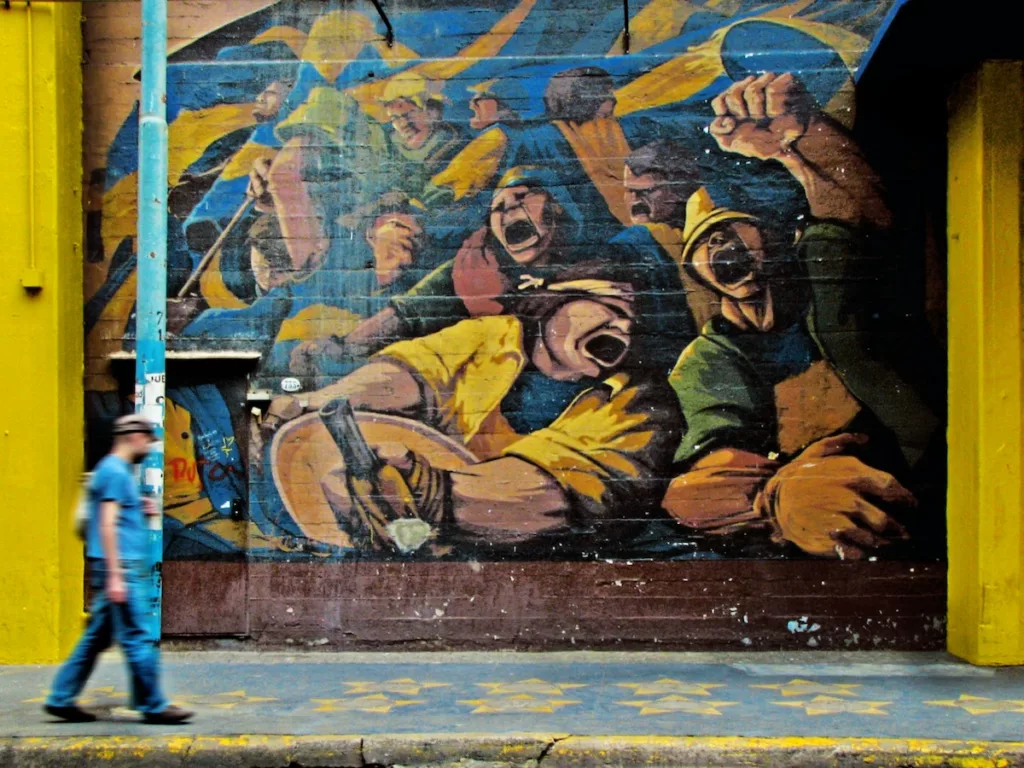 The government of Buenos Aires has recently been making efforts to ensure that Retiro's Villa 31 becomes a part of the city rather than remaining an area where even a police officer is hesitant to enter.
Despite these attempts at resolution, it's still best, for now, to avoid this place and not take any chances.
I do not advise going into Balvanera or anywhere in the city's southeastern section, either. People will immediately know that you're a tourist if you are sightseeing with cameras and exploring everything with interest.
Additionally, caution should be taken when visiting La Boca since its famous colorful houses only comprise an island of safety within the otherwise less-than-prosperous district – it is preferable not to stroll around late at night here.
Buenos Aires Travel Tips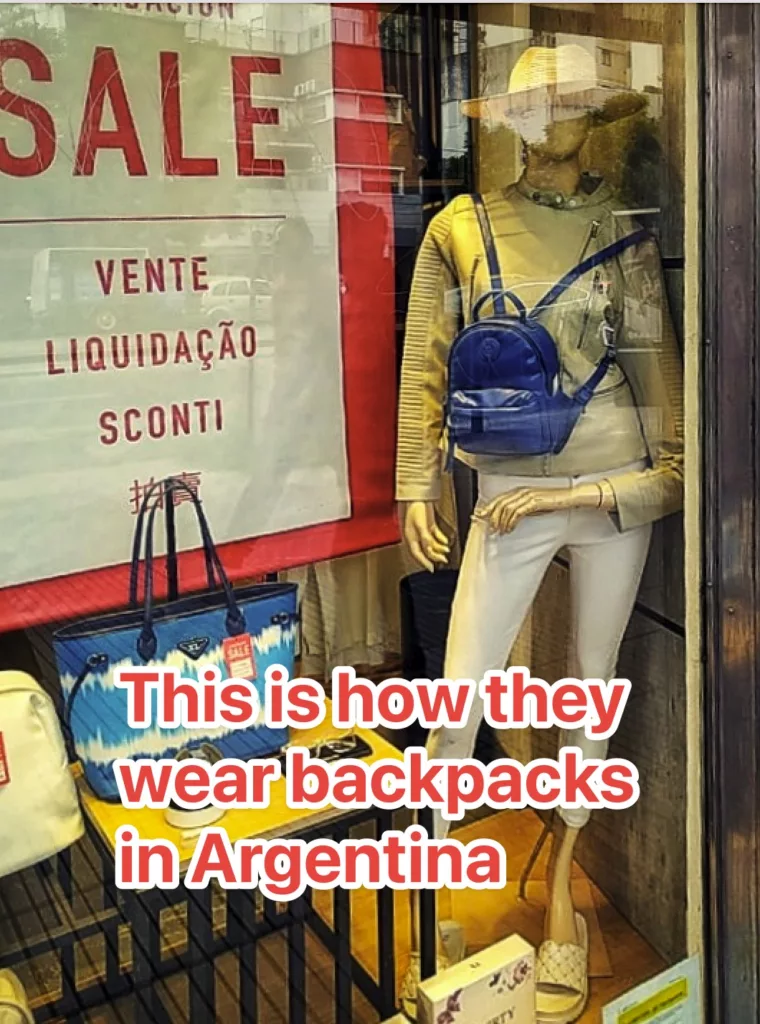 Places to Stay in Buenos Aires Map
Is Buenos Aires safe for tourists?
Buenos Aires may be unsafe only with regard to personal belongings, such as one's wallet or phone. But if you follow some of the precautions described above, there is no danger. In terms of life and health, nothing poses a threat.
Is Buenos Aires safe for solo female travelers?
Solo female travelers can explore Buenos Aires without any worry.
Tips on currency exchange in Argentina
Exchange money at exchangers; it is twice as profitable and relatively safe.
Also, remember to come with cash dollars, and it's better to arrive with hundred-dollar bills; all other denominations are cheaper for some reason.
The local currency (peso) is often denoted by the same symbol as the dollar – $.
Is Buenos Aires walkable?
Yes, definitely. Settling in the central areas such as Palermo will allow you to reach many attractions on foot, and it is really pleasant to take a stroll here.
Do they speak English in Argentina?
The answer is usually yes in hotels, restaurants, museums, and other tourist spots. However, English is not very popular throughout the country.
Conclusion
I hope this post helps you decide on the best places to stay in Buenos Aires so you can have a safe and enjoyable experience.
If you have any questions regarding visiting or living in Buenos Aires, drop your comment below. I will be happy to help!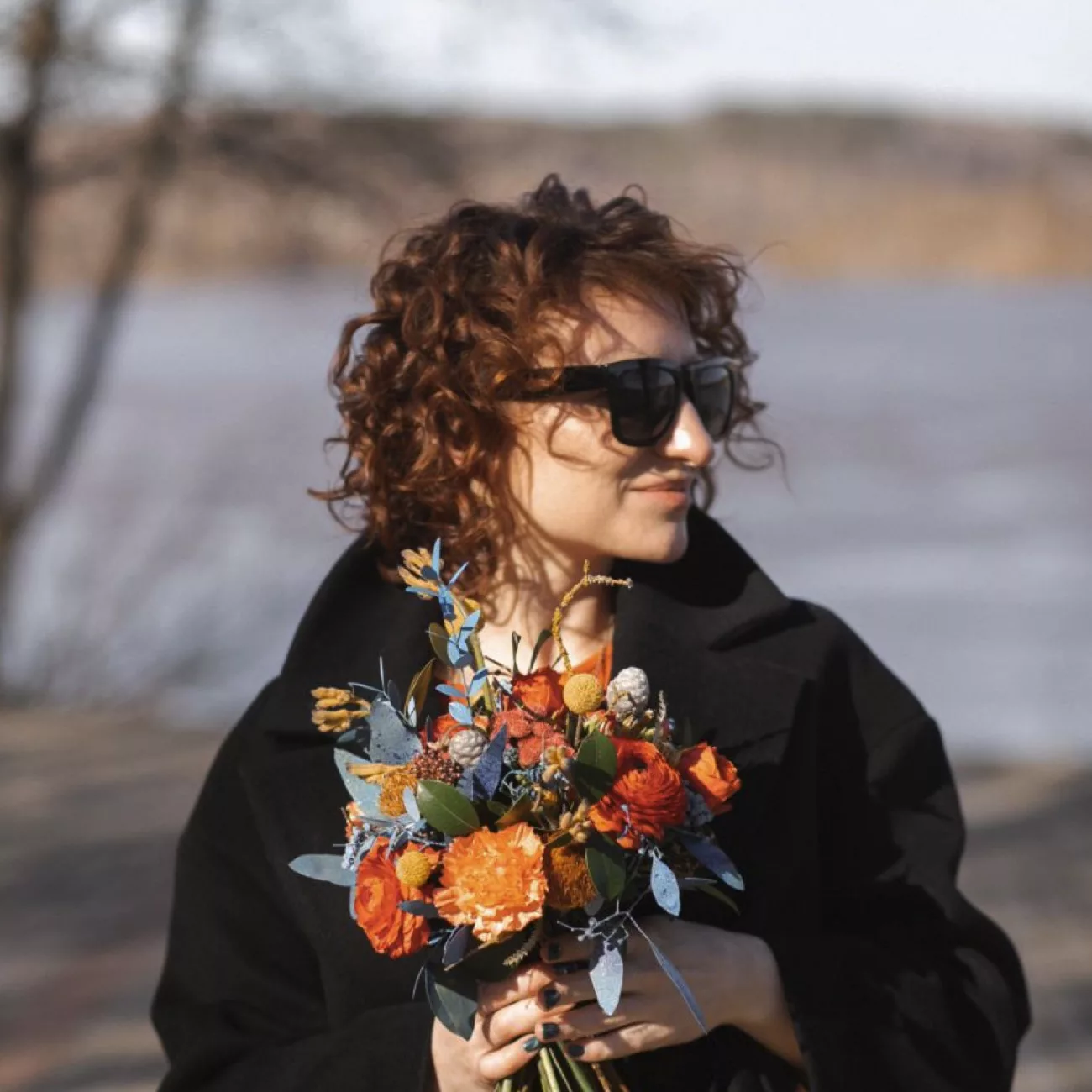 I live in Buenos Aires and write about Argentina and other places I like. For me, traveling is a great possibility not only for discovering new destinations but also for learning about myself (that is usually hidden behind everyday life).
In other words, you discover new landscapes of your soul when traveling!
This post might include some affiliate links. If you make a purchase through these links, I may earn a small commission at no additional cost to you. I appreciate it when you use my links to make purchases.