Top 13 Museums to Visit in Argentina in 2023
Olga Sukhorukova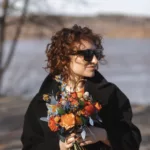 Written by Olga Sukhorukova
I live in Buenos Aires and write about Argentina and other places I like. For me, traveling is a great possibility not only for discovering new destinations but also for learning about myself (that is usually hidden behind everyday life). In other words, you discover new landscapes of your soul when traveling! Follow me on Facebook or Instagram. ... show more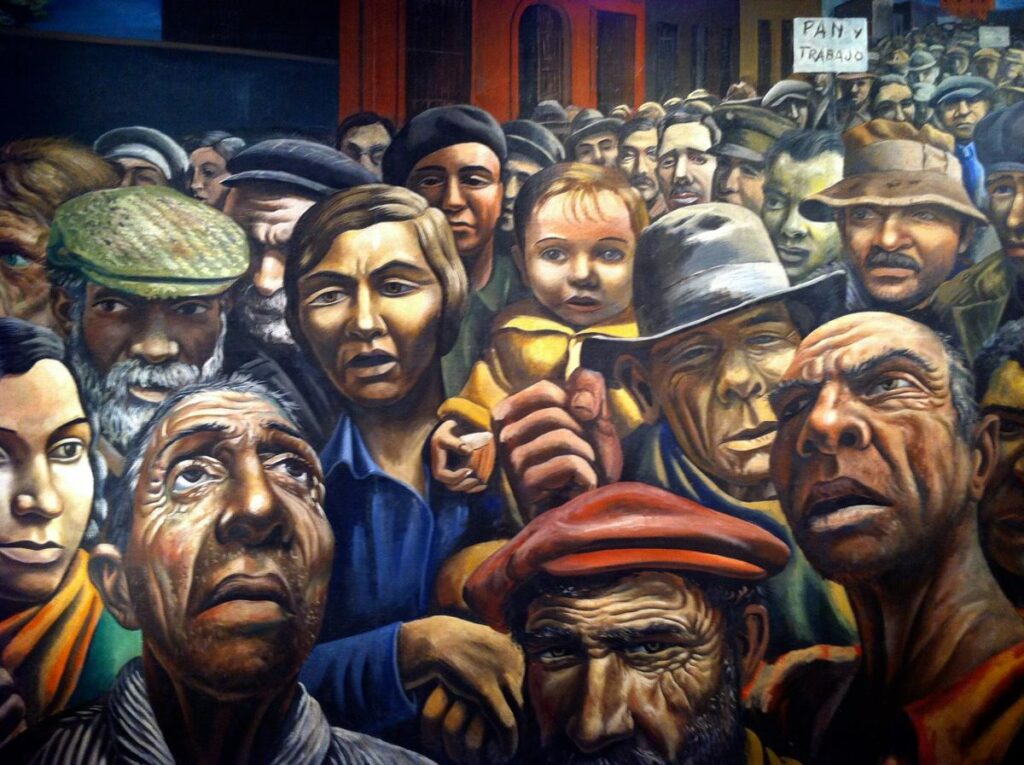 Buenos Aires, the city of "fair winds," is the perfect place to stroll in the fresh air, enjoy the parks and beautiful streets, and visit restaurants that offer excellent local cuisine.
However, Argentina's capital also provides a variety of entertainment, including numerous museums such as the Museum of Latin American Art, Museum of Fine Arts, Memory Museum, Tango Museum (of course!), the Palace of Running Waters, and many others.
If you want to learn more about the city's history, better understand its inhabitants, and immerse yourself in the magical spirit of Argentina, museums are a treasure trove of valuable information for you! Furthermore, Argentina truly has something to showcase and share.
In fact, there is a vast number of museums in Buenos Aires, and it would take you weeks to visit them all. I have selected the 13 most exciting museums in the capital of Argentina and some other cities!
---
Key takeaways
If you want to visit art museums, focus on MALBA, MACBA, and the National Museum of Fine Arts.
Admission to many museums is free, while others cost no more than $5.
In Argentina, museums are closed on Tuesdays or Mondays, but not on other days of the week.
---
Top Museums to Visit in Argentina Map
1. MALBA (Museum of Latin American Art of Buenos Aires)
It is one of my favorite museums in Buenos Aires. This private museum was founded in 2001 by Argentine millionaire and philanthropist Eduardo Costantini. The museum began with a personal collection of paintings that Costantini donated.
Now, it is one of the most "vibrant" museums with a modern management system and a constantly replenished collection of paintings. The museum primarily focuses on 20th-century Latin American art.
MALBA is located in Palermo, in a specially built three-story building. The first floor features contemporary art; the second houses the primary collection; and the third floor showcases temporary exhibitions.
The primary collection includes works by Frida Kahlo, Fernando Botero, Antonio Berni, Jorge de la Vega, and many others.
Currently, the main temporary exhibition at the museum is a display of Frida Kahlo's works. The centerpiece of the exhibition is the painting "Diego and Me," created by Frida in 1949.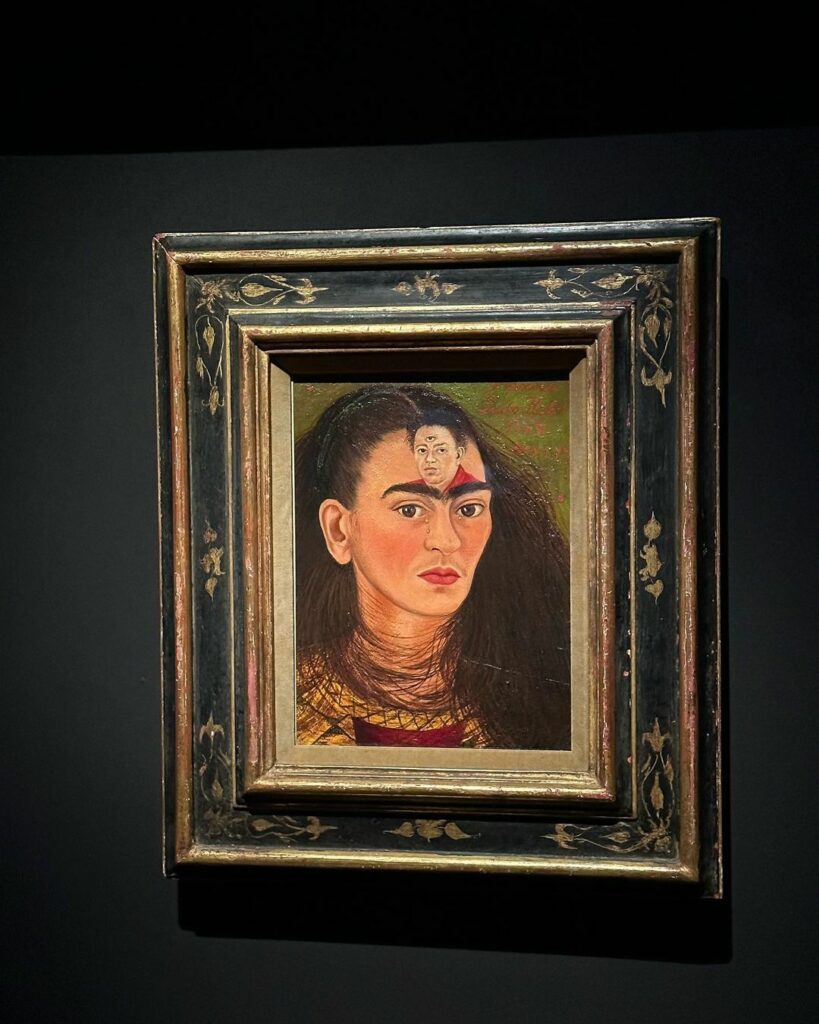 This is the most expensive painting in the history of Latin America; Eduardo Costantini purchased it for his personal collection at Sotheby's in New York for almost $35 million.
This famous self-portrait depicts Diego, her husband, on her forehead, with tears flowing from Frida's eyes. She painted this self-portrait upon learning that Diego, who had never been faithful, began another affair – this time with actress and Frida's friend, Maria Felix.
Interestingly, the previous record for the cost of a painting by a Latin American artist belonged to Frida's husband, Diego Rivera. His "Los Rivales" painting was sold at the same auction in 2018 for nearly $10 million. A few years later, Frida surpassed her husband.
The exhibition will be open until September 2023 – you still have time to admire the fantastic work of this great woman.
You can purchase entrance tickets online here; the cost is about $5. On Wednesdays, the price is half off, and on Tuesdays, the museum is closed. Inside, there is a shop with interesting souvenirs and books, and a cafe where you can grab a bite.
Av. Pres. Figueroa Alcorta 3415, C1425CLA CABA, Argentina
2. Museo Nacional de Bellas Artes (National Museum of Fine Arts)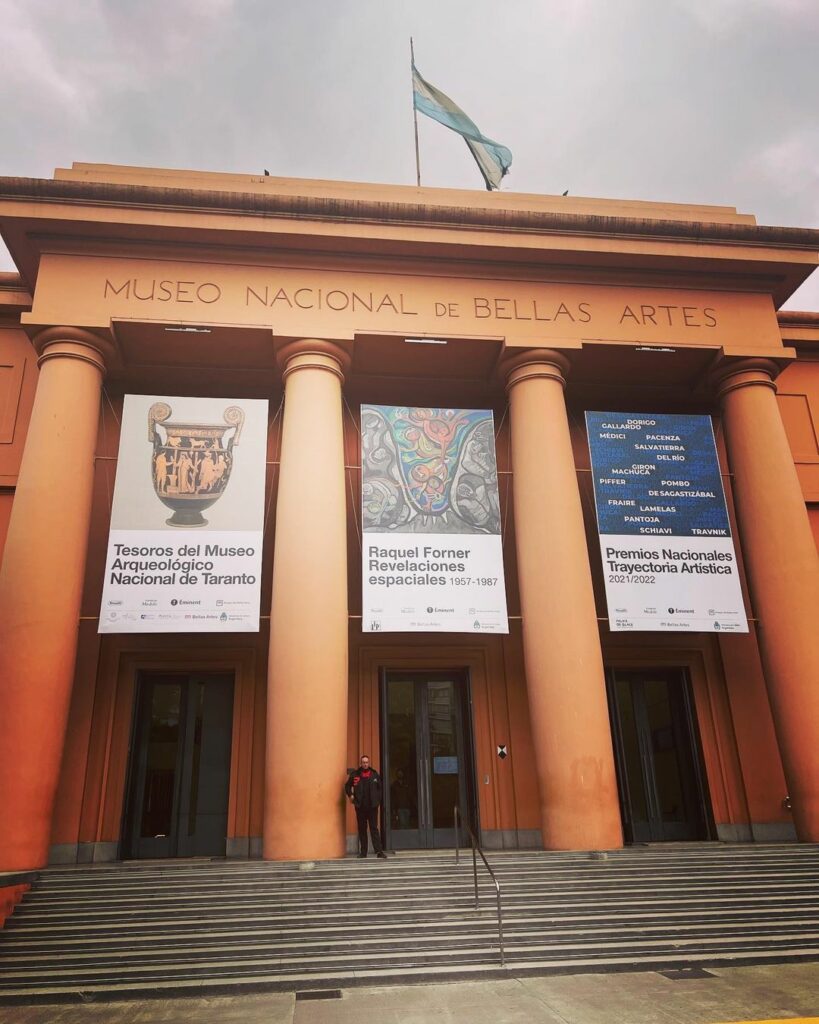 This is the premier art museum in Argentina, which is over a hundred years old. It is located in the Recoleta district of Buenos Aires.
The National Museum of Fine Arts is a more traditional museum, featuring classic displays of paintings in ornate, heavily carved frames. However, the collection of paintings is fantastic and extensive.
You will find many works by Argentine artists as well as paintings by European masters: Van Gogh, Gauguin, Degas, Toulouse-Lautrec, along with Rembrandt, Zurbarán, and Rubens. As you can see, this museum is also a must-visit in Buenos Aires.
The museum also hosts captivating exhibitions. Until June 2023, you can view works by Picasso and drawings by Italian masters.
Admission is free, and the museum is closed on Mondays.
Av. del Libertador 1473, Buenos Aires, Argentina
3. Museo Evita (Evita Museum)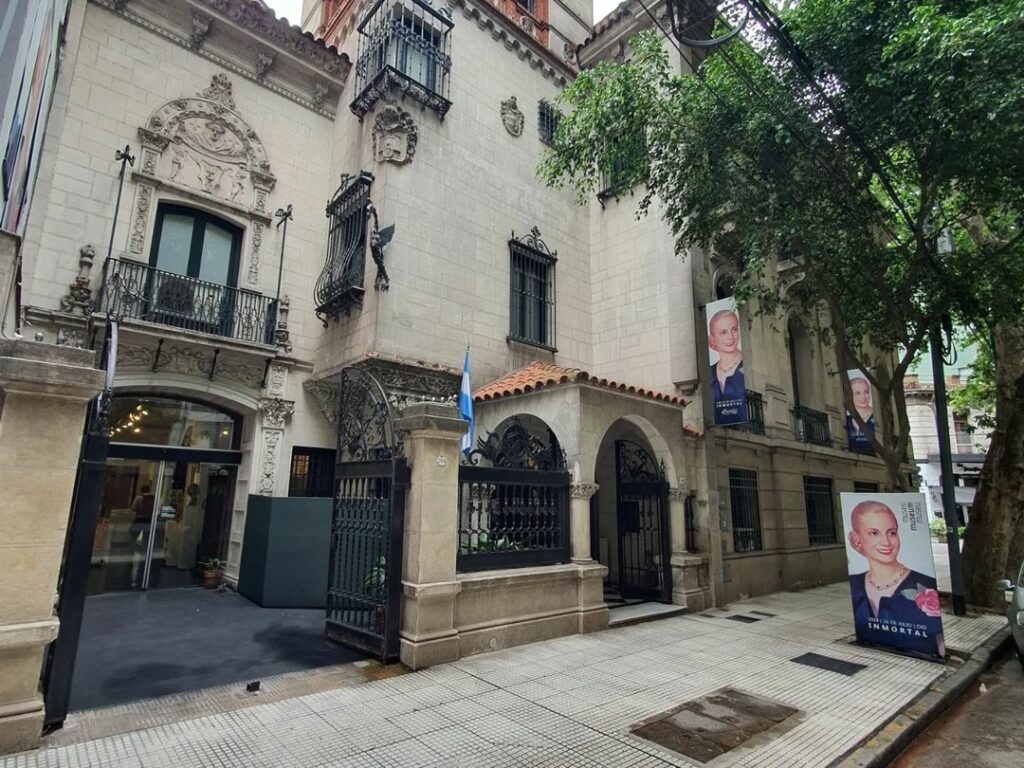 Evita, or María Eva Duarte de Perón, was a beloved and controversial figure in Argentina.
She was an actress, radio host, and the second wife of President Juan Perón. Evita championed progressive causes such as women's suffrage and charity, and played a significant role in Argentine history, similar to Princess Diana in Britain and Raisa Gorbacheva in the USSR.
Her museum in Buenos Aires features many personal items, clothes, and photographs that showcase her life. Evita passed away in 1952, and although President Perón was exiled and returned with his third wife, Maria Estella Martínez, who became the first woman president, she never reached Evita's popularity.
The story of Evita also inspired an Andrew Lloyd Webber and Madonna.
The museum offers guided tours in English (you will need to submit a request). The museum is closed on Mondays, and admission is free.
Lafinur 2988, B1738ECL CABA, Argentina
4. Museo del Bicentenario (Bicentennial Museum)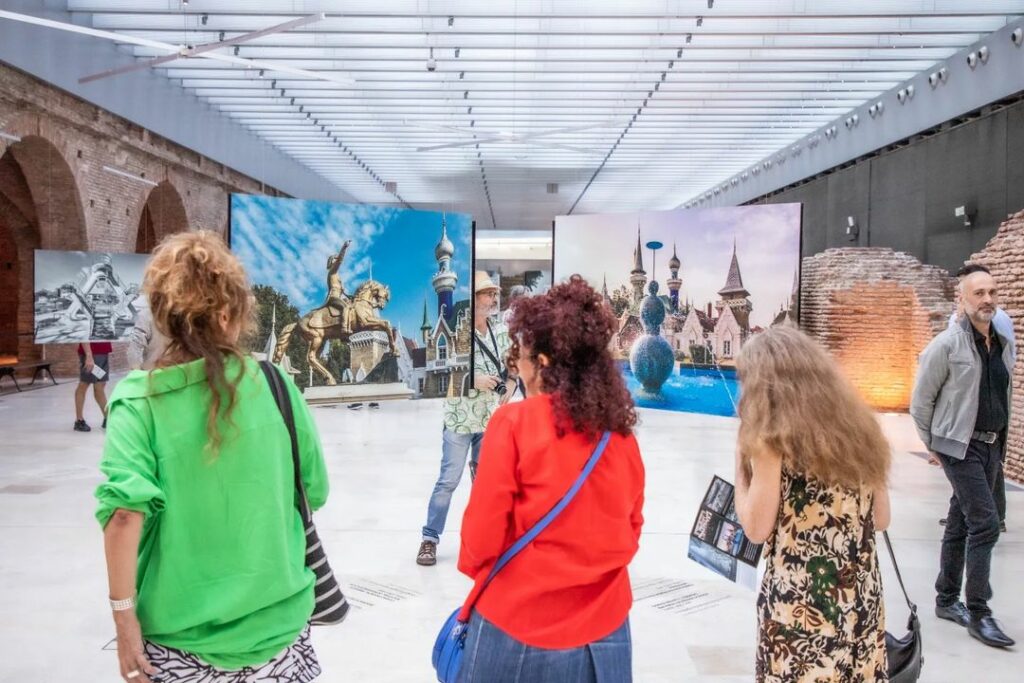 The Bicentennial Museum is located in the Recoleta neighborhood of Buenos Aires.
This is not a museum in the usual sense of the word, as it does not have a permanent collection.
Instead, it is a cultural space for exhibitions and for organizing musical, dance, and theatrical performances.
If you're planning a trip to Buenos Aires, check this site to see if you'd like to visit any unique exhibitions or other programs at the Bicentennial Museum.
Av. Paseo Colón 100, C1064 CABA, Argentina
5. Museo de Arte Contemporáneo de Buenos Aires (MACBA)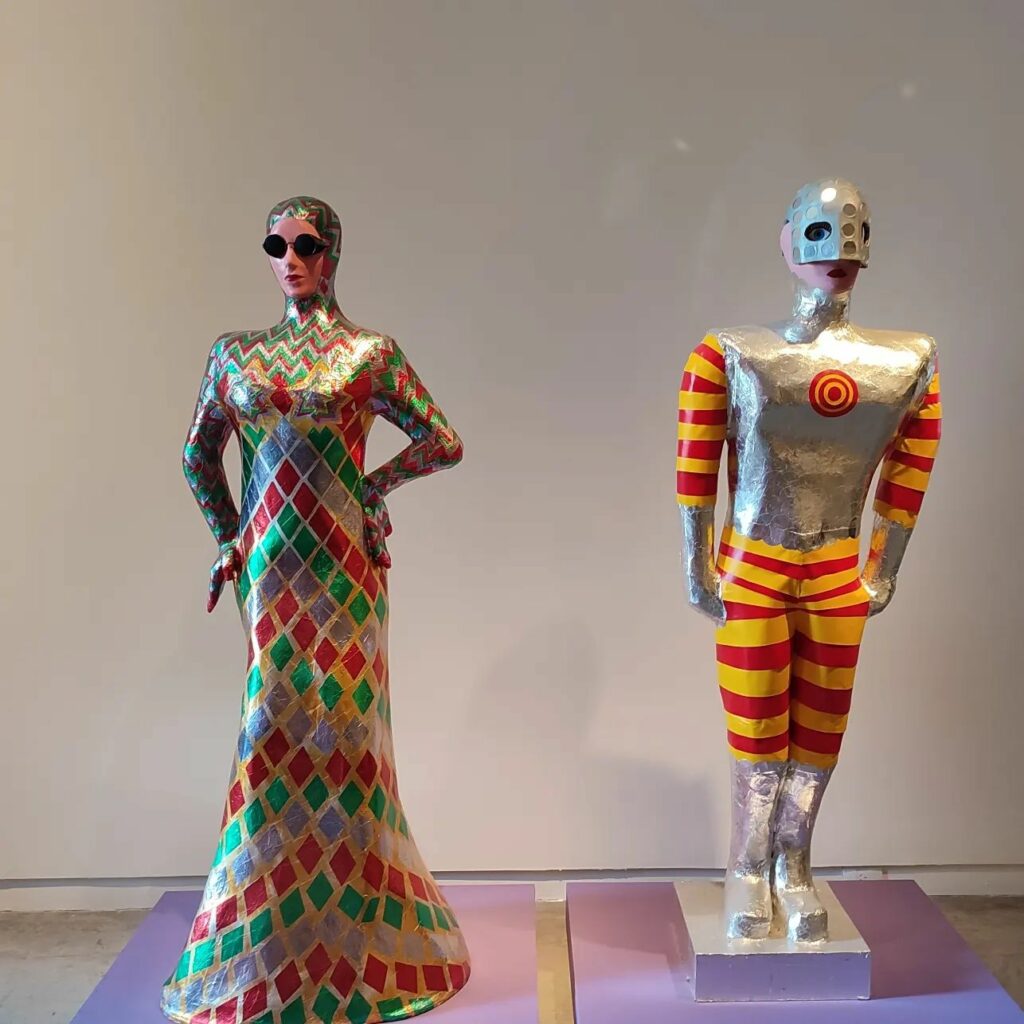 The Museum of Contemporary Art of Buenos Aires is housed in a former tobacco factory in the San Telmo neighborhood of Buenos Aires. It features the work of Argentine and international artists from the 20th and 21st centuries. Additionally, it is a cultural center that hosts numerous educational programs.
The museum also holds various exhibitions. Here, you can see if any interesting exhibitions coincide with your Argentina itinerary.
Admission costs about $2, and on Wednesdays, it is about $1. The museum is closed on Tuesdays.
Av. San Juan 328, C1141 CABA, Argentina
6. Museo Mundial del Tango (World Tango Museum)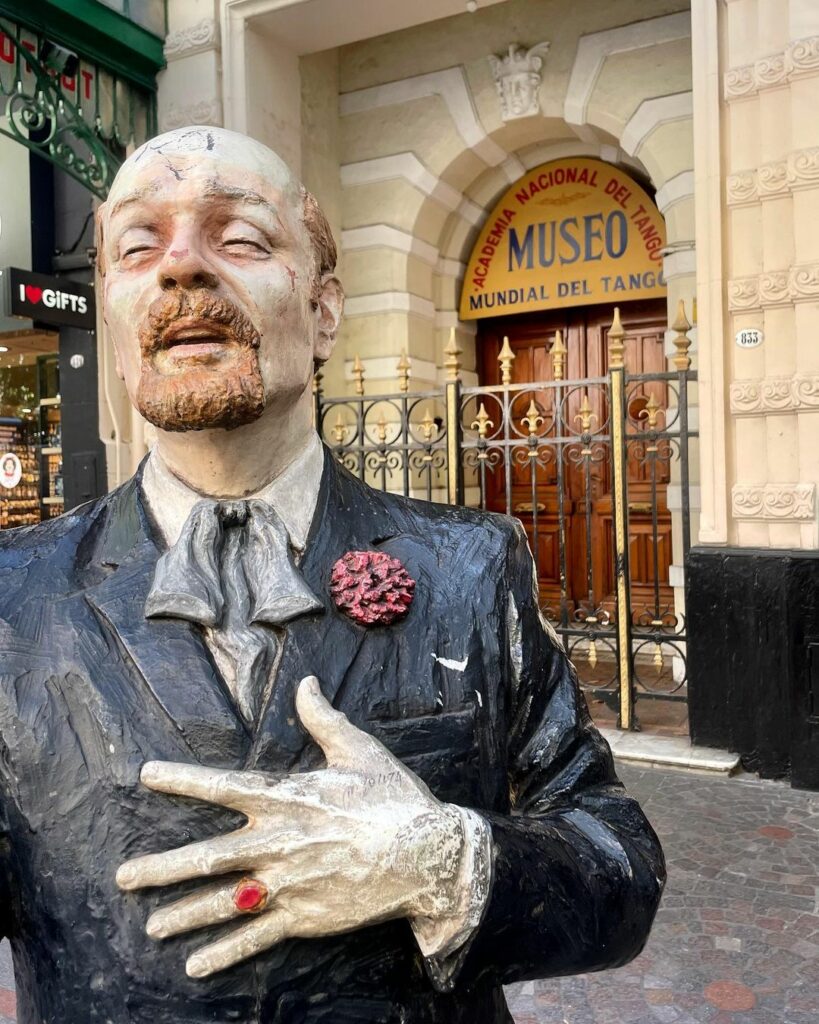 The World Tango Museum is suitable for everyone interested in tango. There are exhibits related to different styles and eras of tango and personal items belonging to great dancers (for example, a hat worn by Gardel).
Of course, tango is not something to be merely observed in a museum display. However, the World Tango Museum is an excellent choice if you want to learn some theory about this beautiful Argentine music and dance.
It is located right above the Café Tortoni, so you can visit two attractions simultaneously.
Established in 1858, Tortoni Cafe is an iconic French-style bar that has been a popular gathering place for the cultural elite and features live tango performances.
Av. Rivadavia 830, C1002 AAT, Buenos Aires, Argentina
7. Museo de la Memoria (Memory Museum)
This museum is dedicated to one of the darkest chapters in Argentina's history – the period of the military junta from 1976 to 1983 and its victims. Thousands of people went missing and were killed during that time. The museum building once secretly housed those who were later killed.
The museum leaves a profound impression, but such museums are necessary to ensure that the Argentinean phrase "Nunca más" (Never Again) does not lose its significance.
The museum is closed on Mondays. Admission is free. Children under 12 are not allowed to enter the museum.
Av. del Libertador 8151 / 8571, C1429 BNB, Buenos Aires, Argentina
8. Xul Solar Museum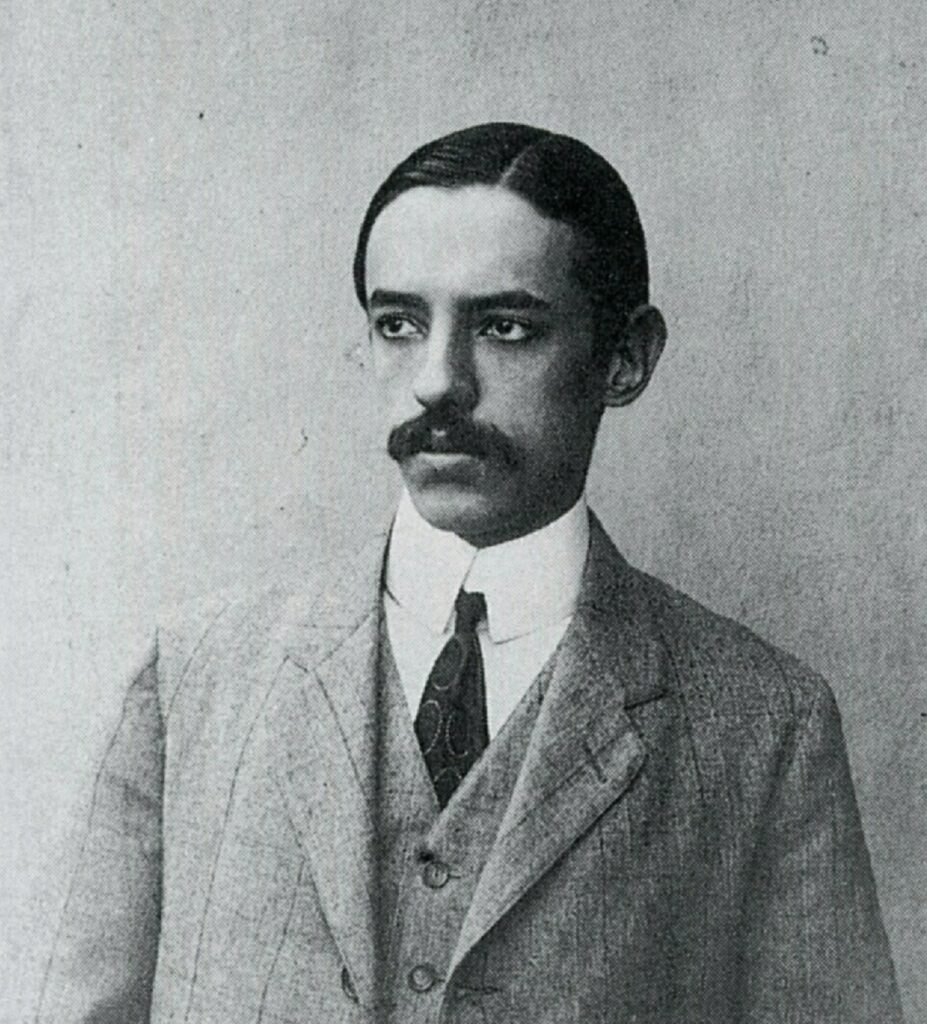 This museum is dedicated to the life and work of one of Argentina's most enigmatic artist, Xul Solar. If you are a fan of his career or intrigued by everything mysterious and secret, you will definitely enjoy the museum.
The museum is closed on Mondays. Admission costs about $2.
Laprida 1212, C1425 EKF, Buenos Aires, Argentina
And here are a few museums to visit if you are traveling in outside Buenos Aires.
9. Fader House Museum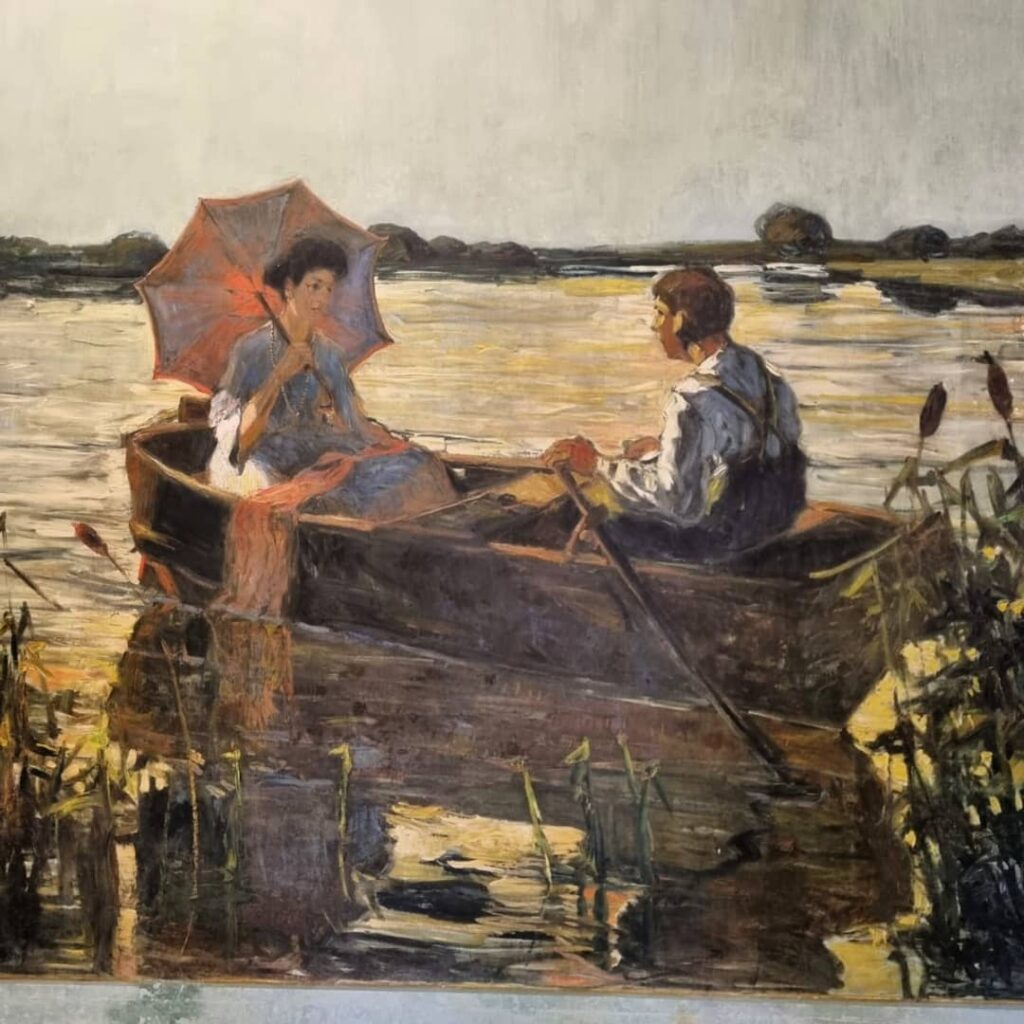 Located in the sleepy suburb of Lujan de Cuyo, not far from downtown Mendoza, the Casa de Fader is home to Mendoza's Fine Arts Museum.
Once a derelict mansion with overgrown vineyards, it was bought and restored by Emiliano Guiñazú and his wife Narciza Araujo in 1889. They hired artist Fernando Fader to paint murals throughout the residence and Fader eventually married the couple's daughter, Adele. After the deaths of Fader and Guiñazú, the mansion was donated to the government as a fine arts museum, which opened in 1951.
Today, the museum houses four collections, featuring works by Fader, other Argentinean artists, and international art. The gardens display reproductions of famous statuary, and the museum serves as a learning center for students while offering a beautiful and relaxing setting for residents and visitors.
If you find yourself in Mendoza (which is the wine capital of Argentina), consider visiting this museum to view the Argentine masters' works before wine tasting. This way, you can fully immerse yourself in the local culture.
The museum is closed on Mondays, and admission costs about $5.
San Martín 3651, Mayor Drummond, Mendoza, Argentina
10. Museo de Arte Tigre (Tigre Art Museum)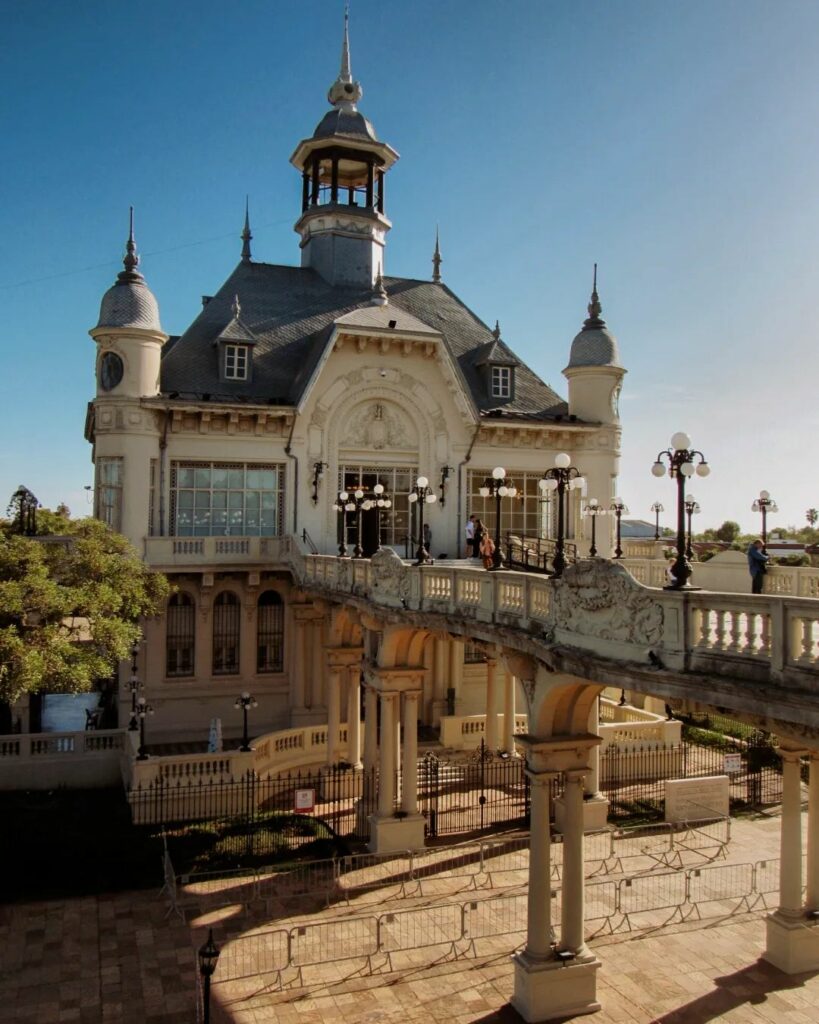 This small but lovely art museum in Tigre, a suburb of Buenos Aires, is dedicated to Argentine artists. Although people mainly visit Tigre for boat trips along the town's canals, I recommend setting aside more time to explore the Museo de Arte Tigre.
The museum is closed on Monday and Tuesday. Admission is about $2.
Av. Victorica 972, B1648 Tigre, Provincia de Buenos Aires, Argentina
11. Juan Carlos Castagnino Municipal Museum of Art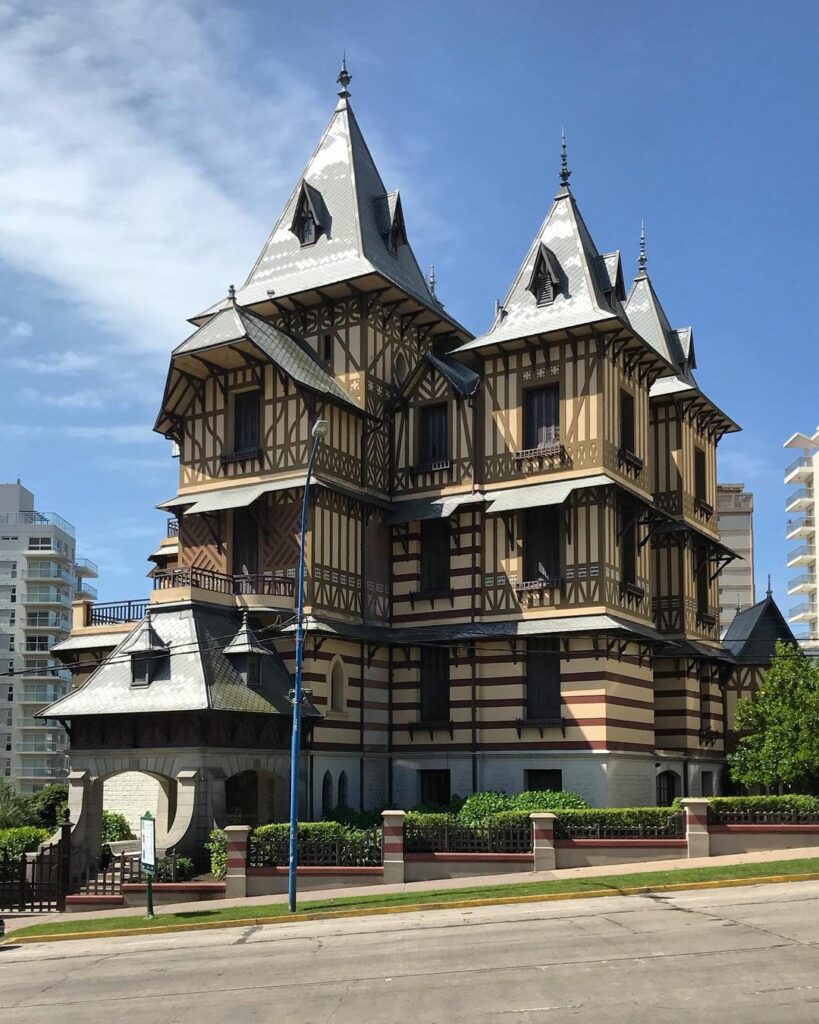 The museum, nestled in Mar del Plata, resides in the historical Ortiz Basualdo family's summer abode.
Constructed in 1909 and revamped in 1919, the edifice echoes the classic elegance of French chateaus from the Loire Valley. Displaying an array of 450 pieces by diverse Argentine painters, the museum's exhibits span paintings, drawings, etchings, photos, and sculptures.
Dedicated to Juan Carlos Castagnino, an esteemed social painter with 130 showcased works, the museum also invites you to explore nearby sites like Torre Tanque and Varese Beach, in addition to local gastronomic delights.
The museum is closed on Tuesday. Admission fee is about $2 (400 ARS for general admission and 300 ARS for students).
Av. Colón 1189, B7600FXE Mar del Plata, Provincia de Buenos Aires, Argentina
12. Rosario Contemporary Art Museum
The Museum of Contemporary Art of Rosario (MACRo) is an annex to the Juan B. Castagnino Fine Arts Museum, focusing on contemporary art.
Designed by Ermete de Lorenzi, the colorful concrete silos feature a glass elevator offering scenic views. The museum exhibition is housed in a former administrative building with ten floors, covering a total area of 970 m².
The MACRo's collection includes 300 artworks by 220 artists, such as Lucio Fontana and Antonio Berni, and is committed to promoting emerging artistic expressions, making it a turning point in the history of Argentine art.
Helpful tip You can use the same ticket for its sister museum.
The museum is closed on Mondays and Tuesdays, and admission is free.
Av. de la Costa Estanislao López 2250, S2000 Rosario, Santa Fe, Argentina
13. The Museum of Fine Arts, Salta
This small but delightful art museum in the city of Salta showcases the province's artistic heritage, including Pre-Columbian Art, Religious Art from the 18th century, 19th-century art, and works by 20th-century Salta artists.
One of its most notable pieces is "View of the city of Salta from the top of San Bernardo Hill" by Italian painter Carlo Penutti. The museum features two floors with a permanent collection and temporary exhibitions, as well as a specialized library, auditorium, gift store, and bar.
Admission is free, and the museum is closed on Mondays.
Av. Belgrano 992, A4400AWU Salta, Argentina
Conclusion
The range of exhibitions in Argentina's museums is quite intriguing, particularly in Buenos Aires' art museums.
On the one hand, Argentines tend to emphasize their connection to Europe and their affinity with it.
On the other hand, they also strive to showcase their distinctiveness from the rest of the world and their uniqueness as Latin Americans. This duality can be felt in many museums, yet the Argentines are quite harmonious in embracing both aspects.