My Fav Red Wines from Argentina
Olga Sukhorukova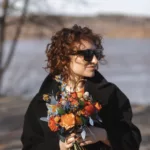 Written by Olga Sukhorukova
I live in Buenos Aires and write about Argentina and other places I like. For me, traveling is a great possibility not only for discovering new destinations but also for learning about myself (that is usually hidden behind everyday life). In other words, you discover new landscapes of your soul when traveling! Follow me on Facebook or Instagram. ... show more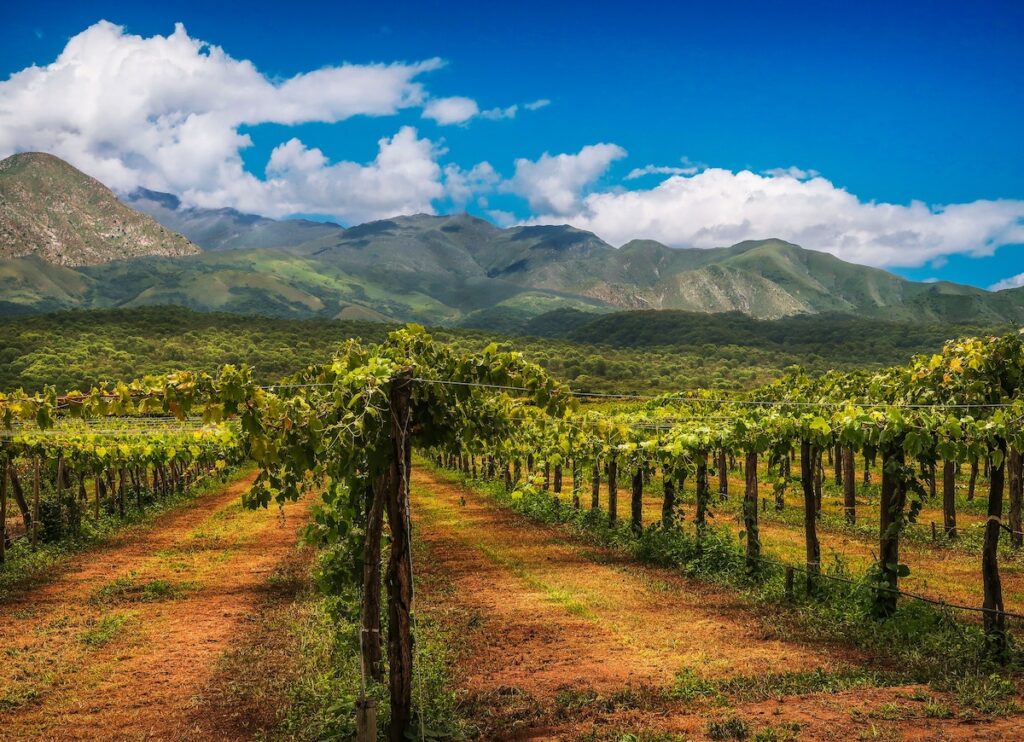 Argentinians know their cuisine and you should know too – the most exquisite asado meat and a glass of red wine – this is a truly simple yet amazing gastronomic experience for everyone!
And they are so skilled at making both of them that now they supply meat and wine to the rest of the world.
When it comes to good meat, the criteria are more or less clear – we want it to be fresh, and we want the farm to provide a respectful and caring attitude towards animals. The rest depends on the chef's skills.
But the requirements for wine are more complex and sophisticated, demanding an objective investigation – what is the most delicious wine in Argentina, which grape is the best here, which region should it come from, and which brand?
Let's now delve into the world of red wines of Argentina!
---
Key takeaways
You really can't go wrong with any Malbec wine from the Mendoza province.
The best of the inexpensive wines is Durigutti Pie De Monte (Malbec).
The mid-budget option: Gran Enemigo Cabernet Franc 2019.
High-budget: Domaine Nico Pinot Noir.
---
What people say on Reddit
Torrontes immediately comes to mind for me too. You can find Malbec all over the place, but that grape is mostly planted only in Argentina and there are probably some great wines that never leave the country.

Curiousmanonreddit
Terrazas makes an amazing Cabernet Sauvignon — Terrazas Grand Cabernet Sauvignon. Also the Grand Chardonany is excellent, both at a good price for their quality.

Try Torrontés — heavily recommend Coquena or even more the pricier Yacochuya Torrontés. Nowadays Torrontés is being made in a bone-dry, less exhuberant style, but it's still incredibly aromatic if you've never had it. Tannat from Salta (same as Torrontés); really like Laborum Tannat.

Bonarda is a very interesting red grape that's almost unique to Argentina, nice fresh red-black fruit with characteristic minty herbal notes. Nina Gran Reserva Bonarda is a great example of the grape, also at a good price. Riccitelli The Apple Bonarda is another fave of mine.

While Malbec can be great, there are amazing wines being made with grapes other than that.

PointyPython
What do you like the most about Bonarda? I've had 2 Bonardas, Partridge Flyer from Las Perdices and Nicola Catena from Catena Zapata, and while I did kind of enjoy the latter, I can't say I liked that grape.

But it's so many people talking great things about it, that I feel like I'm missing something or just don't know how to drink it.

Majestic_Lie_5792
Have you ever tried Bodegas Renacer Malbec Punto Final Black? I had a bottle last week, for such a low price I thought it was a pretty good wine. Very chewy, not to be drank without food, but a good cheap malbec.

goldandguns
It is not only about Malbec!
When talking about red wine, Argentina is often associated with Malbec grape. And for good reason: three-quarters of the world's Malbec is produced in Argentina.
Interestingly, this grape originates from France; it was brought to Argentina by immigrants and thrived here. Meanwhile, in France, Malbec almost entirely died out due to harsh winters. Thus, Argentina has become a second home for Malbec and now a permanent home.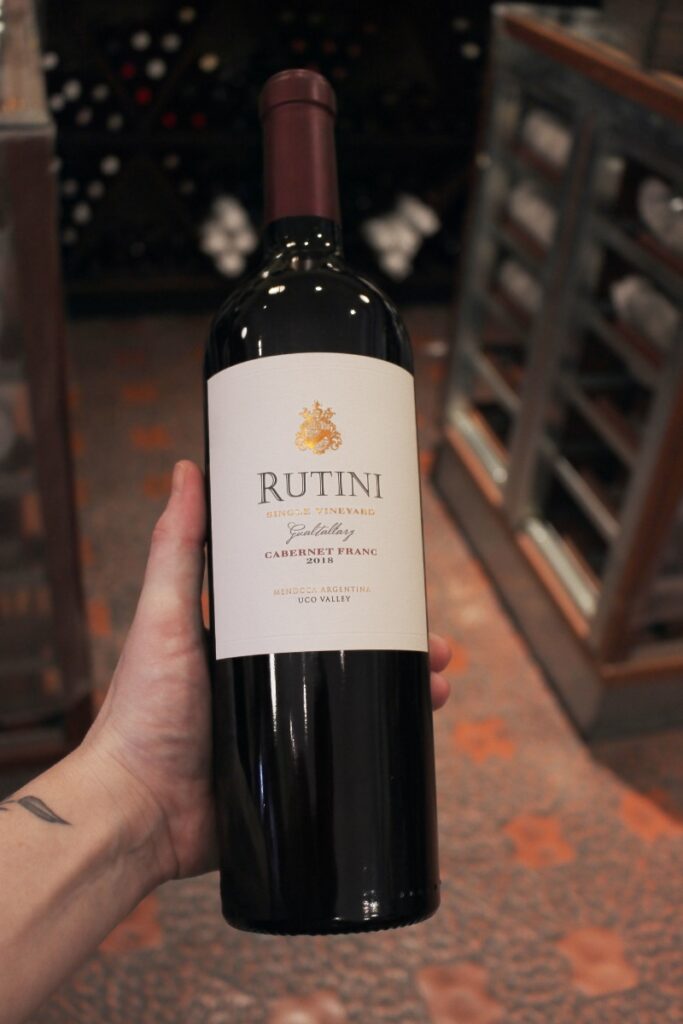 But Malbec is not the only grape variety grown in Argentina. There are also Cabernet Sauvignon, Pinot Noir, Syrah, and other varieties (not to mention the types of white grapes, which we will explore in another article).
Did you know? Argentina widely celebrates the Malbec World Day, an annual event dedicated to the country's most famous grape variety. Taking place every April 17th, the celebration spans across the nation, with Mendoza, the heart of Argentina's wine country, hosting some of the most prominent events. 
Ultimately, in March 2023, two wines from Argentina received the highest rating of 100/100 points from the famous American wine critic James Suckling, and both wines are not Malbec! One is the Norton Semillón 1959 white wine (a fantastic combination), and the other is the red wine Gran Enemigo Cabernet Franc 2019. The same wine, but from the 2013 vintage, had received 100 points from Robert Parker.
Best Red Wine Regions in Argentina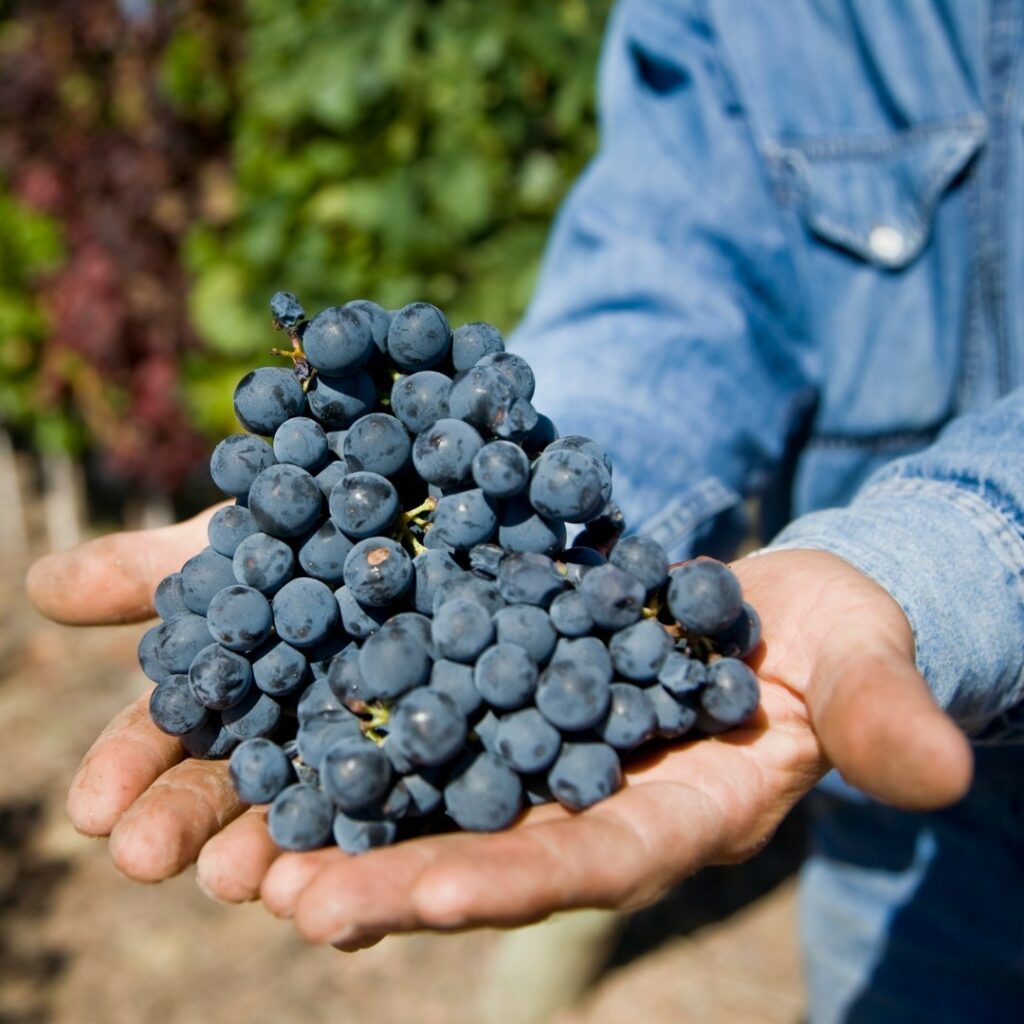 As you may know, when you taste red wine from Argentina, it is most likely Malbec, and it is quite likely from Mendoza region. Indeed, 75% of all vineyards in Argentina are concentrated in the province of Mendoza.
However, there are also exciting wines from other regions! Conventionally, Argentina can be divided into four large areas where grapes for wine are grown:
The Cuyo region includes Mendoza and its neighboring provinces, San Juan and La Rioja. Together, they make up 95% of all vineyards in Argentina. This region is famous for its ideal landscape for winemaking – valleys at the foot of the towering Andes mountains.
The Northern region comprises Jujuy, Salta, Tucuman, and Catamarca. This region is renowned for some of the highest-altitude wines in the world, reaching up to 10,922 feet (3,329 m) above sea level. This results in more intense ultraviolet rays and cooler weather, both of which affect the taste of the wines.
Patagonia is the southernmost region where some grape varieties can still be grown despite the cold climate. Slow-maturing varieties are not produced in Patagonia due to the short summer; they simply do not have enough time to grow.
The Atlantic region is the smallest in size, accounting for only 0.01% of all vineyards in Argentina. It was planted in 2009, more as an experiment by an inventive winemaker. Nonetheless, there are successful wines from this region.
How to choose Argentine red wine?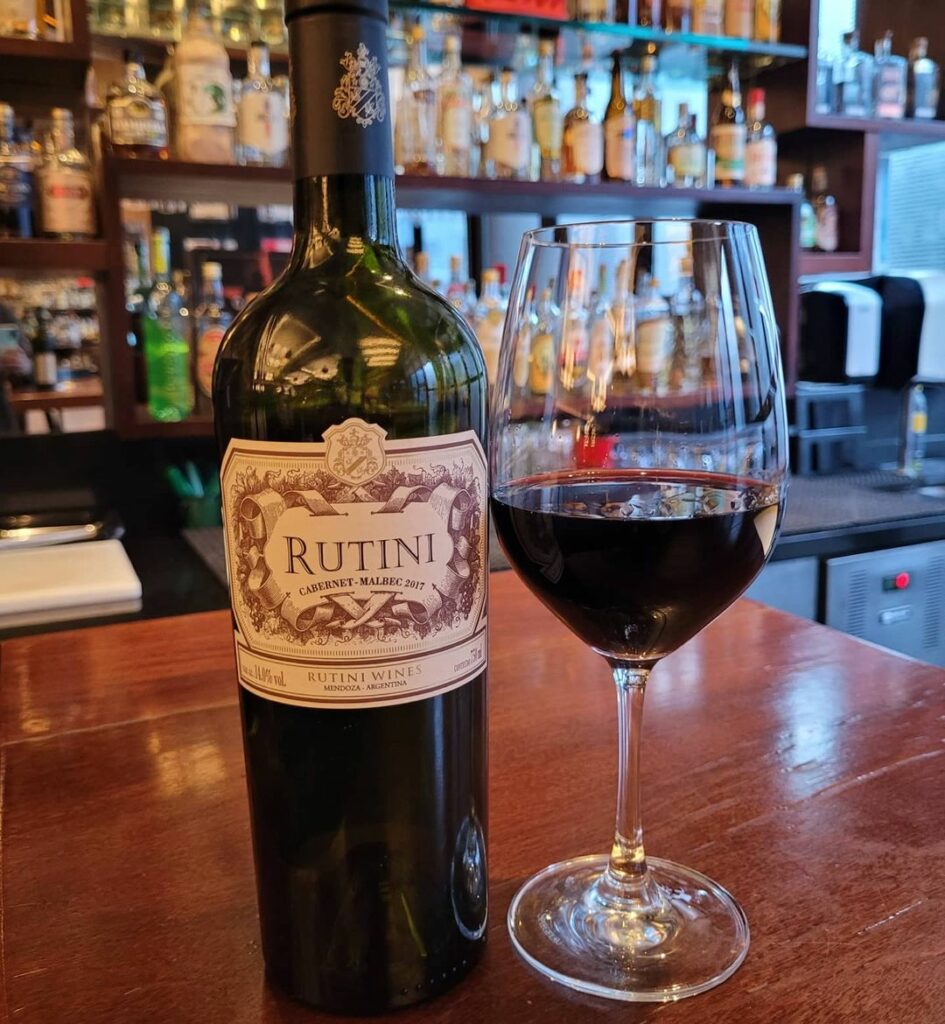 If you are in Buenos Aires, then I recommend going for a wine tasting. Here it is a trendy entertainment in vinotheques, you will be offered to try several wines from different grape varieties and regions, there will be a light snack (or even a full dinner, depending on the price) and an exciting story about the features of local winemaking and wine evaluation criteria.
Such events seem to be very useful since you not only have a good time and learn something new, but you can also understand what kind of wines, with what kind of aroma, and what shades of taste you like.
And then you can buy not just the wine that someone advised you, but your favorite wine. I think it's much more interesting that way.
If it is not possible to go to a tasting, here is a short guide to buying red wine in Argentina:
Look at the price. The cheaper, the worse, nothing new here. Although the cost of wine here, as well as food, pleases with its democracy, from $3 to $10. Wines costing more than $40-$50 will be classified as exceptional.
The region of growth. If this is your first Argentinian wine, choose one from Mendoza province.
Grape variety. Remember the main points (If you are well versed in wine, then forgive me for such a simplification. And if you don't understand it very well, then such a simple scheme can help you navigate):
– Malbec has a rich taste with dark fruit flavors and notes of chocolate.
– Cabernet Sauvignon is a very dry and tannic wine with hints of strawberry and raspberry.
– Pinot Noir is a delicate and light wine with hints of cherries, red berries, and stewed fruit.
– Syrah is the darkest full-bodied red wine, with flavors from blueberry to black olive.
But this will only help with wines from a single grape variety. The taste can be completely different if the wine is made from several varieties (the so-called assemblage).
The 15 Best Argentinian Red Wines
So, let's begin our hit parade! The list starts with a wine recently praised by James Suckling:
1. Gran Enemigo Cabernet Franc 2019

This wine comes from Mendoza province and uses the Cabernet Franc grape variety. It is the first South American Cabernet Franc to receive the highest praise from the famous critic. The 2019 vintage is not yet on sale; a bottle of the 2018 vintage costs about $40. The taste is said to have herbal and fruit aromas with some notes of spices. If you try this wine, please tell me if you liked it (and where you found it).
2. Zuccardi Finca Piedra Infinita Supercal 2019

This wine, also from Mendoza province, is made with the Malbec grape variety. It received the highest rating from Robert Parker, who noted the wine's delightful severity, elegance, and balance with a salty aftertaste. One bottle costs about $140.
In general, Zuccardi brand wines have an excellent reputation, and several of their wines have been praised by critics. For example, Zuccardi Finca Los Membrillos 2015, made from Cabernet Sauvignon grapes, received 95 points from Robert Parker, and a bottle costs $125. Also, Zuccardi Polígonos San Pablo Malbec 2019 received 94 points from both James Suckling and Robert Parker.
3. Achaval Ferrer

This respected brand of Argentine wines has vineyards located in Mendoza. The company grows different varieties at different altitudes, including Malbec, Cabernet, Syrah, and Merlot. Try their juicy Achaval Ferrer Cabernet Sauvignon 2019 (it was an excellent year for the whole region). By the way, this wine is quite affordable, costing about $10, and it received a rating of 92 from James Suckling.
4. Viña Cobos

This is another brand from Mendoza that produces wines from different grape varieties. Try their Felino Malbec 2021, which has black fruit, rose, and blueberry notes. This wine also received 92 points from James Suckling and costs about $15. Their wine, Viña Cobos Malbec Mendoza Cobos 2019, received a perfect 100 points from James Suckling in 2021. However, the cost of this wine is not the same as Felino's – one bottle will cost about $400.
5. Susana Balbo Nosotros S.V.N. Malbec 2019

It is another highly acclaimed Malbec from Mendoza, praised by critic James Suckling. He scored it 99 out of 100 and named this wine "Wine of the Year 2022 in Argentina," highlighting its fresh and well-structured reds with dark, fleshy fruit on the palate. The cost of this wine is about $130.
6. Cheval Des Andes 2019

It hails from Mendoza and is composed of 50% Malbec and 50% Cabernet Sauvignon. This wine has been rated highly by many critics: 99 points by Tim Atkin, 98 points by Robert Parker, and 97 points by James Suckling. The cost of one bottle is about $110. On the palate, shades of fruits, flowers, and noble wood elegantly combine.
7. Nicolas Catena Zapata 2019

Nicolas Catena Zapata is also from Mendoza, with a grape composition of 42% Cabernet Sauvignon, 30% Malbec, and 28% Cabernet Franc. The palate exhibits a unique individuality and complexity while maintaining excellent balance. The cost of one bottle is about $50.
8. Domaine Nico Pinot Noir Valle de Uco Soeur et Freres Le Paradis 2020

This wine with a really long name is Pinot Noir variety, from one of the coldest regions of Mendoza. The flavor is spicy, almost monolithic, with slowly opening fruit. The cost of one bottle is about $160.
9. Durigutti Pie De Monte, Finca Las Jarillas, 2019

A wine from the province of Mendoza, made with the Malbec grape variety. This affordable but enjoyable Argentine wine costs about $10. It is suitable if you want a traditional Argentine Malbec without spending a lot of money.
10. Huichaira Cielo Arriba

A wine from the province of Jujuy, featuring 80% Malbec, 13% Syrah, and 7% Cabernet Franc varieties. This natural alpine wine is made from grapes grown at 9,000 feet. Critic Tim Atkin has awarded the wine 96 points. With a delightful fruity taste, the cost of a bottle is about $40.
11. Chacra 55 Pinot Noir 2021

This wine comes from the Patagonia region, using Pinot Noir grapes. This wine has been rated 99 points by Robert Parker and 98 points by James Suckling. The grapes are grown in a cool climate, and the taste exhibits blueberries and cherries with smoky and mineral undertones. The cost of one bottle is about $80.
12. Almacén de la Quebrada Cachi 2019

It is a spicy and expressive red wine made from the Malbec variety, grown in the province of Salta at an altitude of almost 8,000 feet. A bottle costs about $35. This wine is a great option for understanding how the growing altitude of the grapes affects the taste!
13. Rutini, Single Vineyard Cabernet Franc 2016

This wine from Mendoza region gracefully enters with delicate cassis and complex minerality, before exploding into a continuous flow of blackcurrant accompanied by a pleasant savory nuance. Silky tannins and well-balanced smoky oak contribute to its playful, light-footed character.
14. ASDA, Extra Special Malbec 2019

This organic Malbec wine features rich and vibrant notes of violet, plum, and blackberry, blending harmoniously with sweet spices and a pleasant toasty accent. With a well-balanced composition, elegant tannic framework, and impressive length, this wine showcases exceptional quality and refinement.
15. Luigi Bosca Gala 2

This combination of Merlot, Cabernet, and Cabernet Franc creates a deeply purple and intricate wine. The aroma presents a fusion of black fruits intertwined with the scent of new French oak.
Tips on Buying & Tasting Argentina Wines
What food pairs best with Argentinian wine? Any Argentinian will tell you that the perfect match of red wine and asado is a heavenly combination, and there's no need to reinvent the wheel. I won't argue with them! Other consistently winning pairings include hard cheeses and aromatic fruits.
Keep in mind that red wine should be served closer to room temperature.
Wines made from the same grape varieties but grown in different regions will have completely distinct tastes.
To make the challenging task of selecting wine at the store easier, use specialized apps. For instance, try Vivino app – all you need to do is take a photo of a wine bottle. You'll immediately see how others rate this wine, its ranking, all the information about the wine, and so on. It's a very useful app!
How is a red wine made?
Red wine creation is a process that has been perfected over thousands of years. Just like our own lives, the art of winemaking has evolved and adapted, but its essence remains rooted in tradition.
First, the grapes are harvested with care, chosen at the perfect moment of ripeness. This crucial decision can impact the flavor, acidity, and sweetness of the grapes.
Next, these precious grapes are gently crushed and destemmed, releasing their sweet juices and preparing them for transformation.
The magic continues as fermentation begins. The grape juice, now called must, is placed in vessels where the natural sugars are converted into alcohol by the ever-present yeast. The grape skins are left to mingle with the juice, enriching the wine with their vibrant red color, tannins, and intricate flavors.
Once fermentation is complete, the wine is pressed, separating the solid grape skins and seeds from the liquid.
The red wine then begins its aging journey, either in stainless steel tanks or wooden barrels. This time of maturation allows the wine to develop complexity and depth.
Before bottling, the wine might undergo fining and filtering, clearing away any lingering impurities, leaving behind only the purest essence of the wine.
And finally, the red wine is bottled, sealed, and labeled. It may continue to age gracefully in the bottle, waiting for the perfect moment to be shared and enjoyed.
And there you have it, my friends, the fascinating story of how red wine is made. A beautiful reminder that through each stage of life, we too can transform and evolve into something extraordinary. Cheers!
Argentina Red Wines FAQ
What is the difference between white wine and red?
The difference lies in the grape varieties and their skin. For white wine, white varieties are used, while for red wines, dark varieties are utilized. These varieties differ only in skin color. Inside, both white and dark varieties have the same light color. The dark skin gives the wine a red hue and a completely different flavor and aroma compared to white wine. Interestingly, it is also possible to make white wine from dark grape varieties if the interaction between the wine and the grape skin is prevented.
What is the best red wine for an Argentinian Sangría drink?
The best wine for Sangria is made from the Pinot Noir grape variety. Pinot Noir wine is most commonly grown in Patagonia.
What are the most famous Argentinian red wine brands?
Argentina is the fifth-largest wine-producing country in the world, with 1,250 registered wineries and approximately 4,000 labels. The easiest way to navigate is by grape variety. Malbec is the most popular, but you can also find Cabernet Sauvignon, Cabernet Franc, Pinot Noir, Syrah, and a few others in smaller quantities.
How do you say "red wine" in Argentina?
Vino tinto (and not "vino rojo").
Does Argentina produce Cabernet Sauvignon?
Yes, and they do so quite successfully!
Final Thoughts
Selecting wine and accurately evaluating its aroma and taste is a skill that takes time to master.
Argentina offers numerous opportunities to learn about wine – many wine shops in Buenos Aires host tastings and lectures on winemaking. At the same time, in the wine-producing provinces, wineries offer tours that provide demonstrations and tastings.
There is a whole world of Argentinian wines. Enjoy your visit and a glass of wine, cheers! 🍷