Best Time to Visit Argentina: A Local's Guide
Olga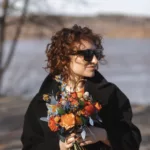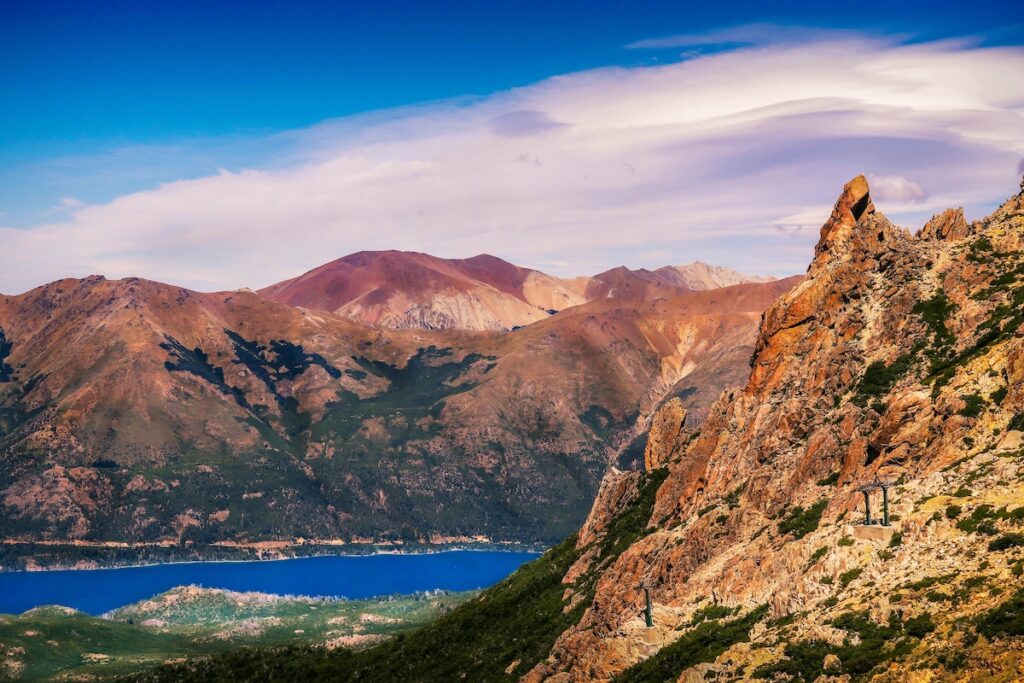 Argentina is a beautiful country for travel! Here, you can spend many weeks making one discovery after another, starting with a glass of fantastic Malbec and ending with whale watching!
Several climate zones and significant elevation differences in Argentina provide the most contrasting types of recreation: beaches with hot sun and mountains with snow-capped peaks. You just need to know when to visit Argentina.
The fact is that there are four distinct seasons in Argentina. While in the northern part of the country, they may not be strikingly different from each other, the situation is entirely different in the southern regions.
In this guide, I will tell you where and when it is best to go in Argentina (spoiler: at any time of the year, you will find something to enjoy in this amazing country).
---
Key takeaways
If you are interested in winter sports, then you have two main destinations – Bariloche and Ushuaia in winter.
If you're more into cities and good wine & local foods, the best destinations are Buenos Aires and Mendoza, any time of year.
For nature lovers, summer Bariloche, Ushuaia, and Perito Moreno Glacier are suitable.
Iguazu Falls are great any time of year, but in summer it is a bit too hot and humid.
If you want to observe the diverse fauna of Argentina, the best time is in October and November on the Valdés peninsula. During these months, you can catch both whales and penguins.
---
Climate of Argentina
Due to its location in the southern hemisphere, Argentina not only has water draining in the opposite direction in sinks, but also has the moon appearing reversed, and its seasons are opposite to those in the northern hemisphere. Here, Christmas is a summer holiday, Easter is in the fall, and Halloween is in the spring. However, the same season can vary greatly between the country's provinces.
The Tropic of Capricorn passes through the province of Jujuy, marking the tropical climate of the far north of Argentina. It has hot and humid summers and mild winters, but droughts also occasionally occur.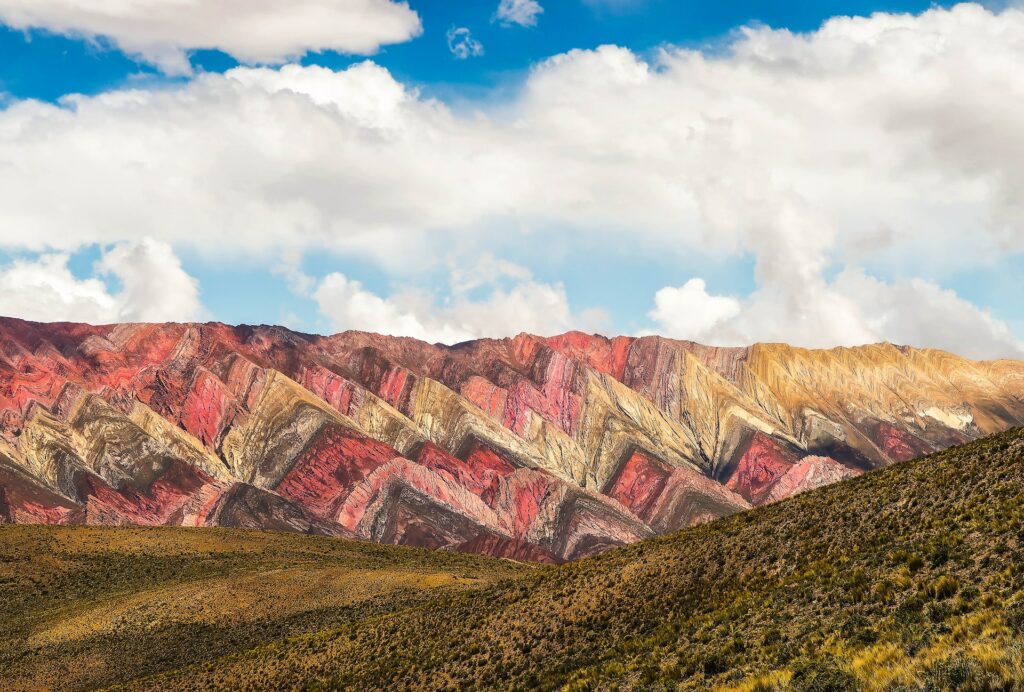 The country's center has drier regions, with hot summers and frequent tornadoes, as well as relatively cool and dry winters.
In the south of Argentina, in Patagonia, summers are rather cool, and winters are cold with heavy snow.
In the extreme south lies Antarctica with its harsh Antarctic climate. (Argentina claims part of Antarctica, although the rest of the world has not yet agreed with this).
Throughout Argentina, in the western part where the Andes run, temperatures will be lower and snow will be more abundant (depending on the altitude of the mountains).
Read also: Best Places to Visit in Argentina in 2023 and 51 fun facts about Argentina
The weather in Buenos Aires and Central Argentina
The capital of Argentina, the beautiful city of Buenos Aires, along with the entire province of Buenos Aires (a large region of Argentina surrounding the capital), has a subtropical climate with a strong influence from the ocean, which often moderates average temperatures.
Summers here are hot with occasional severe thunderstorms; the average high temperature is 29.3°C (84.7°F), and the average low temperature is 19.4°C (66.9°F).
Although extreme temperatures are not typical for this region of Argentina, the summer of 2023 turned out to be the hottest on record. For 18 days, temperatures reached 38°C (100.4°F), and there was no rainfall – all this led to severe drought and significant damage to Argentina's agriculture. 
The La Niña phenomenon (the circulation of winds which leads to a sharp decrease in precipitation) resulted in such unfortunate consequences. Fortunately, such temperature anomalies are extremely rare.
Fall and spring in Buenos Aires are mild with little rain; the average high and low temperatures are 23.2°C (73.8°F) and 14.3°C (57.7°F), respectively. In general, being in the city during these seasons is very pleasant, especially for those who cannot tolerate intense heat.
Winters are mild; the average high is 16.6°C (61.9°F), and the average low is 8.3°C (46.9°F). Snow in Buenos Aires is infrequent; the last time it happened was in 2007, but it melted without sticking for a minute. In the province of Buenos Aires, snow falls more often because, in a large city like Buenos Aires, the temperature is, on average, higher due to traffic and asphalt.
So what is the best time of the year to visit Buenos Aires?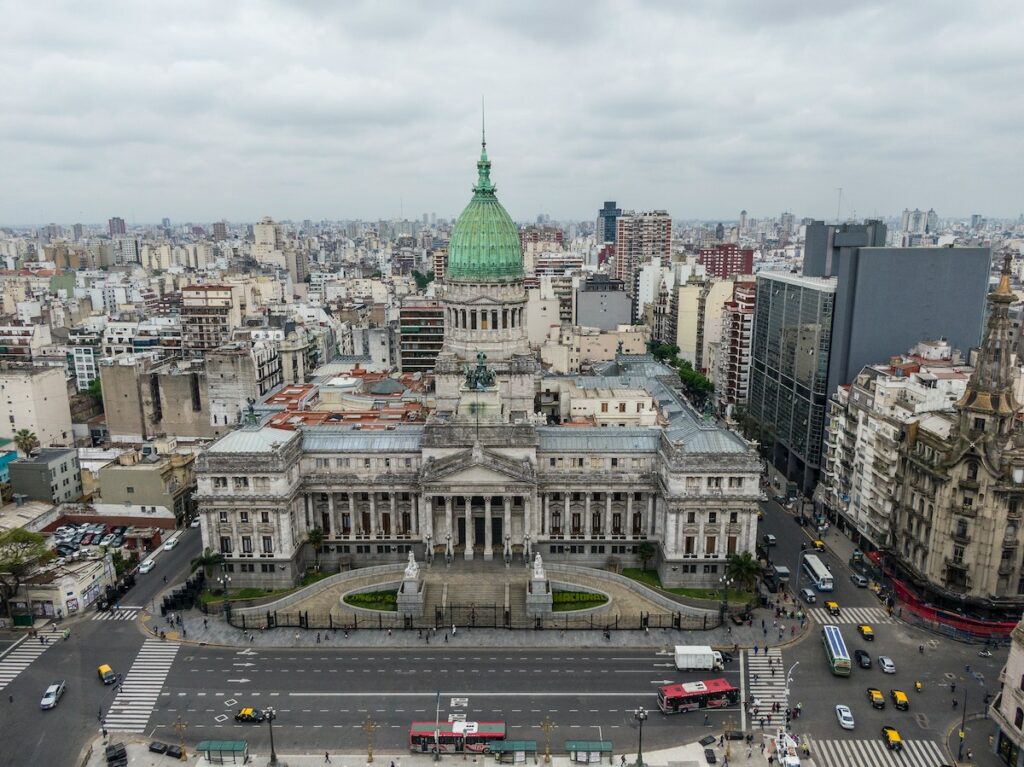 Very often, you can hear the advice to plan your trip to the capital of Argentina in fall or spring, as these are the two mildest seasons in terms of temperature.
But I think any time of the year will do. Restaurants, museums, and various festivals are open all year round, and they are always happy to welcome visitors.
Summer is a little hot, but, firstly, air conditioners are everywhere here: in hotels, shops, cafes, museums, etc.
And secondly, for some reason, the heat in Buenos Aires is quite bearable. I wouldn't say I like heat, and at 30°C (86°F) in other cities, I don't feel very well. But in Buenos Aires, at this temperature, I'm fine, especially if I recharge with the delicious local ice cream.
Read also: What Does Buenos Aires Mean?
It's nice here in winter, too; daytime temperatures are often around 15°C (59°F) and sunny, but sometimes windy. Locals say that it is terribly cold in winter; they wear jackets, warm sweaters, and hats. For me, in such weather, it's okay to go out in just a light jacket.
So be guided by yourself, whether such a temperature suits you, for example, for long walks around the city.
Weather tips for visiting Buenos Aires
Although, from my point of view, the weather conditions will not be an obstacle to visiting Buenos Aires at any time of the year, there is one factor to keep in mind: in the summer (December to February), there are more tourists, and it is better to plan a trip in advance since hotel rooms fill up quickly (especially at good prices).
If you decide to come to the capital of Argentina in November (which is the last month of the local spring), then one amazing bonus awaits you – the blooming of the Jacaranda tree.
The whole of Buenos Aires turns purple from the flowers of these trees; it is a fantastic sight!
The weather in Northern Argentina / Iguazu Falls
One of the world's most impressive wonders, Iguazu Falls, is located in the north of Argentina, in the province of Misiones on the border with Brazil. Although this waterfall did not become a record holder in any of the indicators (it was surpassed both in height and volume of falling water), it can undoubtedly be called the most beautiful and majestic waterfall in the world!
The province of Misiones, along with Iguazu Falls, is in a zone of hot and humid climate, with relatively stable temperatures throughout the year but with heavy rainfall. Theoretically, you can visit the stunning Iguazu Falls anytime, as the waterfall is open 24/7 all year round. However, each season has its own nuances.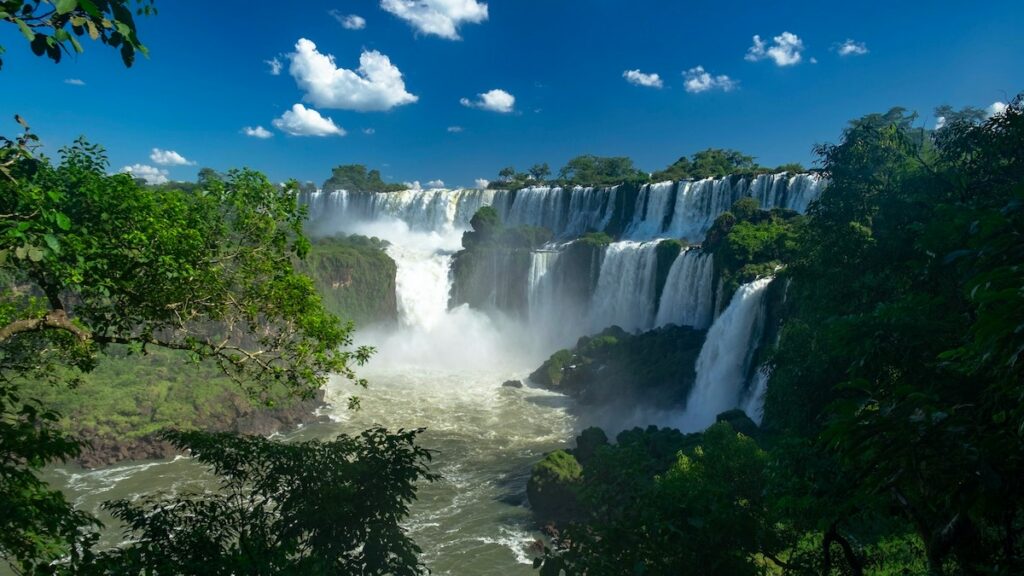 Summer (December to February) is the peak of tourist visits to Iguazu. There are several reasons for this.
Firstly, during this period, Argentines and Brazilians have vacation season and summer holidays. Secondly, the water level in the waterfall is at its maximum, meaning Iguazu appears in its most full-flowing and stunning form precisely during the summer months. But summer also brings a lot of precipitation and the hottest weather. High air temperatures, high humidity, and crowds of people wanting to visit the waterfall create challenging conditions for some. For example, my body can't handle it.
In my opinion, the most favorable periods for visiting Iguazu are the spring and autumn months, more precisely, the periods of April – May and September – October (March and November can be too hot).
During these periods, the weather is relatively mild, and there is no intense heat or heavy rainfall, but there is plenty of sun, warmth, and available rooms in good and inexpensive hotels, which are always busy in summer.
During these periods, there is another advantage compared to summer: hiking trails around the waterfall and cycling through the rainforest are open. In the summer, many of these paths are washed away by rain, and it is simply impossible to access them.
the Argentine winter (from June to August) is also an excellent time to visit the waterfall. However, the weather can range from 50 to 68°F (10 to 20°C), which may seem like low temperatures for some people. Thus, choose according to your temperature preferences.
Weather tips for visiting Iguazu Falls
Argentina and Brazil offer beautiful and slightly different views of the falls. You can admire Iguazu from both countries; crossing the border back and forth in the area of the falls is very easy. Many tourists do just that, but remember to bring your passport with you.
No matter what time of the year you visit the waterfall, you are guaranteed to get splashed with water from head to toe. Be prepared for this and take care of protecting your camera and phone in advance.
Patagonia and Southern Argentina Weather Conditions
Patagonia is a vast territory of Chile and Argentina, encompassing the entire southern part of South America. There are so many unique places to visit in Argentinean Patagonia that it's a good idea to plan not just one season for it, but an entire year. This time should be enough to see all the sights of Patagonia at a fast pace.
What is so amazing to see in Patagonia? The most popular tourist destinations are Bariloche, Perito Moreno Glacier, Puerto Madryn, Ushuaia, and Tierra del Fuego National Park.
Let's start in order.
Weather in Bariloche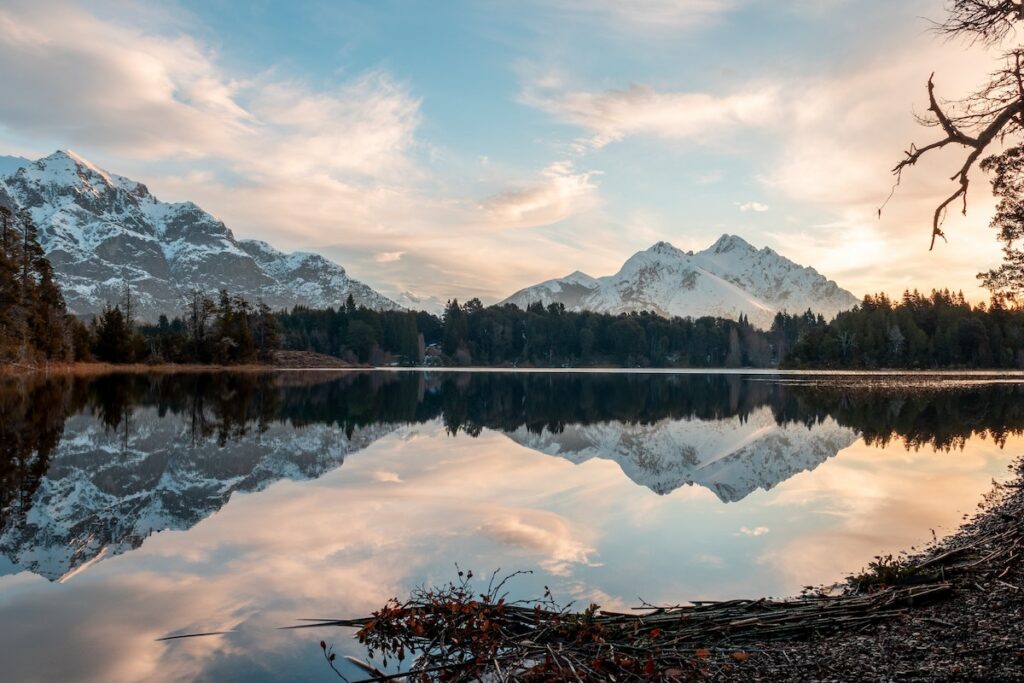 Bariloche is a city surrounded by mountains, pristine lakes, pine forests, comfortable hotels, and ski slopes. In winter (June – August), the average temperature is 39.2°F (4°C); at night, it can drop to 24°F (-4°C), and there is a lot of snow, making Bariloche an ideal place for winter sports. During summer (December – February), Bariloche offers excellent trails for hiking or cycling – whatever you prefer. Summers are mild, with daytime temperatures reaching 75°F (24°C).
Just remember that Bariloche is a trendy place for domestic tourism and quite expensive. Therefore, hotels should be booked well in advance during the most popular periods – summer and winter.
Weather in Perito Moreno Glacier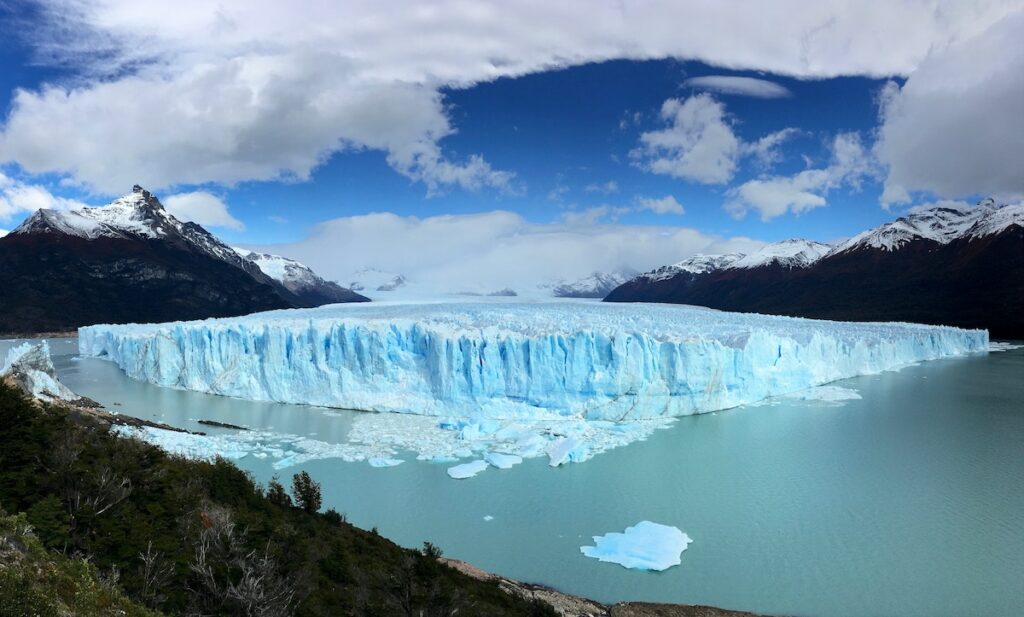 Perito Moreno Glacier is a massive glacier in Patagonia, the scale of which is impossible to imagine until you see it with your own eyes. The most popular time to visit the glacier is during the warm season, from November to March, with daytime temperatures typically between 50 and 68°F (10 and 20°C).
In summer, especially after the heat of Buenos Aires (and you will most likely arrive there first), it is delightful to walk on the ice. This is a real break from the urban hustle. There is another reason to visit in the summer. At this time of year, the glacier is as active as possible, and you can hear the crack of a giant block of ice as tall as a multi-story building. It's really impressive!
Weather in Puerto Madryn
The town of Puerto Madryn, near the Valdés Peninsula (included in a World Heritage Site) on the Atlantic coast, is also a top-rated destination in Patagonia, attracting many tourists. And in this place, the correct arrival time is crucial! It does not depend on the weather at all; the weather is not the main thing here. The most important aspect is the fantastic fauna observed from the shore or a boat during the excursion. At certain times of the year, whales come here, as well as penguins, sea elephants, and seals. This is the main wealth of this region!
The most popular events of the year are whales, which can be observed from June to December, and penguins from October to March. Thus, in October and November, there is an opportunity to see both whales and penguins together.
Weather in Ushuaia and Tierra del Fuego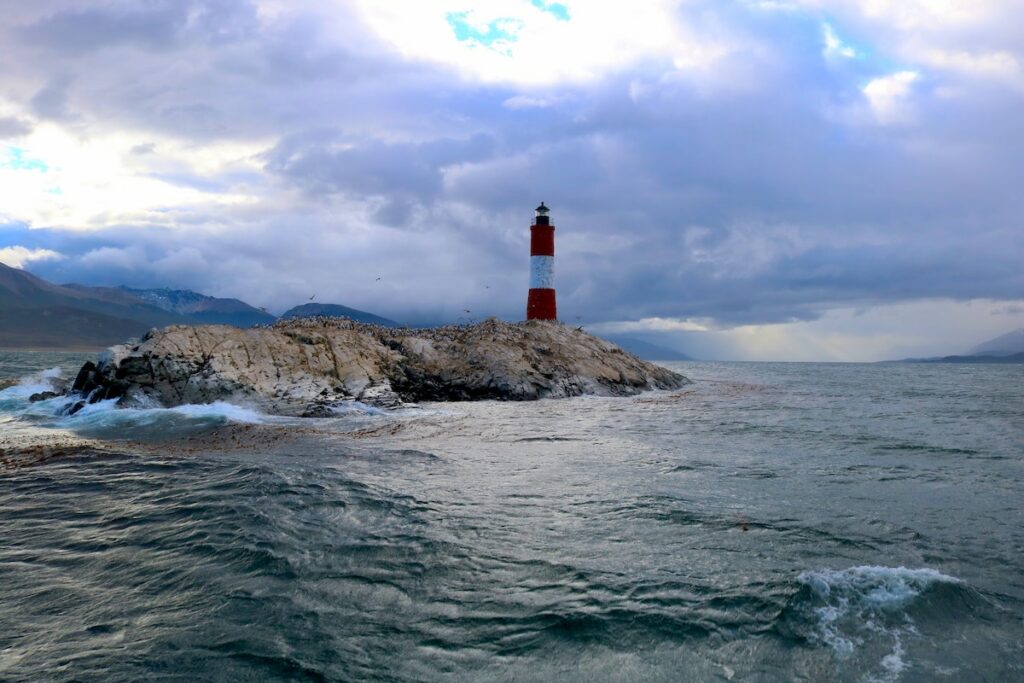 Ushuaia and Tierra del Fuego National Park are located in the southernmost part of Patagonia and South America.
Tourists are attracted to this area for three reasons. Firstly, because of the fantastic nature, untouched by human intervention. Secondly, a ski center built with the latest technology. And thirdly, as a port city from which excursions to Antarctica depart.
January is the hottest month in Ushuaia, with an average temperature of 50°F (10°C), and the coldest is June at 34°F (1°C).
Weather tips for visiting Patagonia
Fall may not be the most popular or comfortable season in terms of temperature, but it is ideal for photographing Patagonia – the autumn display of colors is impressive.
Winter in Patagonia can be great too, but many restaurants, museums, and other tourist spots close for the winter. It is better to find out about this in advance if your trip is planned during winter.
Mendoza and the Wine Regions Weather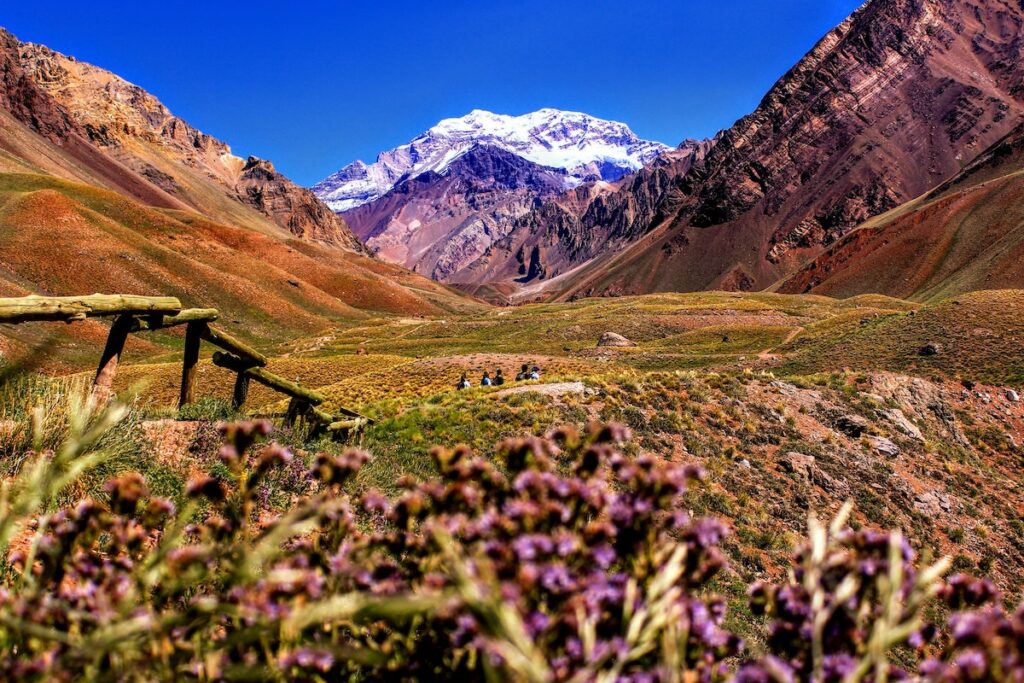 Mendoza is a small provincial town near the highest mountain of both Americas and the entire Southern Hemisphere – Mount Aconcagua, which is part of the Andes. However, it was not the proximity to the mighty mountain that made Mendoza famous.
The thing is, Mendoza is the wine capital of Argentina! Here, you can visit the best vineyards where the famous Malbec is grown – the hallmark of Argentina in winemaking – and taste it right there! The city itself also deserves attention. Although it is small, it is enjoyable for walking and offers excellent restaurants where you can order a fine Argentine steak with wine.
In fact, you can visit Mendoza at any time of the year. Summers are pretty hot there, with temperatures around 86°F (30°C) in January. Winter is cool but very suitable for long walks: in July, the daytime temperature is about 50°F (10°C).
Weather tips for visiting Mendoza
You are lucky if you join the city's vendimia (wine harvest) celebrations during the first week of March.
The months with the lowest number of tourists are May and June. That means traveling to Mendoza will be the most economical during these months.
Argentina Travel Tips & Tricks
Do not forget that you must bring cash to Argentina and exchange it for the local currency (peso), not in banks, but in exchange offices.
Watch your belongings; petty theft occurs in Argentina.
Try to learn at least a few phrases in Spanish. If you speak only English, it can be challenging here.
Best Time to Visit Argentina FAQ
What is the best time to visit Buenos Aires?
Buenos Aires is enjoyable at any time of year, but there are many more tourists in the summer.
Is it safe to visit Argentina?
In Argentina, wallets, mobile phones, and jewelry can be stolen, but more severe crimes are extremely rare. So, if you carefully monitor your belongings, you are not in any danger.
What are the major festivals and cultural events in Argentina?
Argentina hosts many exciting festivals, including Oktoberfest (beer festival in Cordoba), Vendimia (wine festival in Mendoza), and the Tango Festival in Buenos Aires, among others.
What should I pack for a trip to Argentina?
It depends on where exactly in Argentina you are going and what you plan to do. However, throughout Argentina, it is crucial to have sunscreen and a hat with you in the summer, and multi-layered clothing and warm shoes in the winter.
Can I visit multiple regions during one trip to Argentina?
Of course! In fact, this is the ideal plan – to see several regions of Argentina at once during one visit.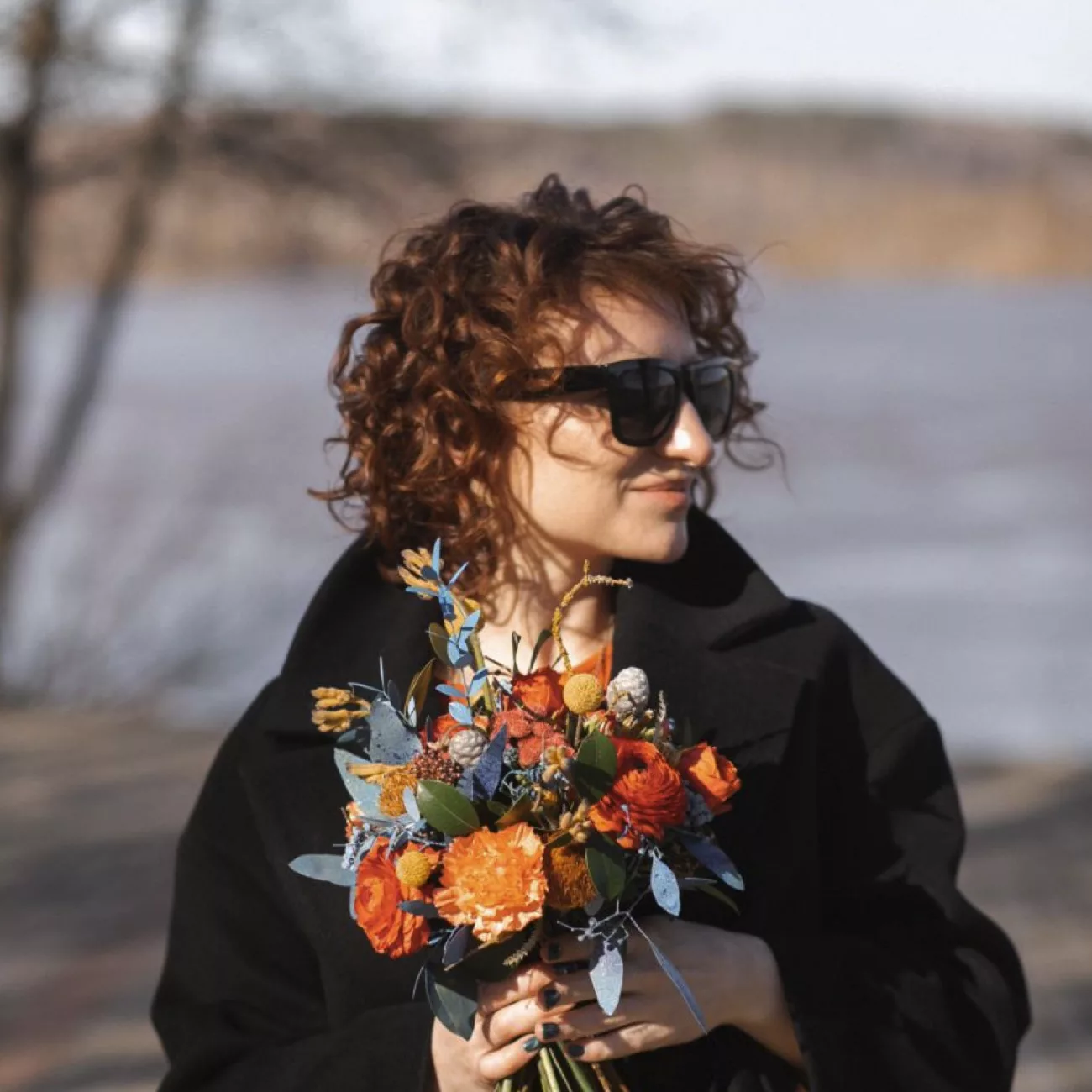 I live in Buenos Aires and write about Argentina and other places I like. For me, traveling is a great possibility not only for discovering new destinations but also for learning about myself (that is usually hidden behind everyday life).
In other words, you discover new landscapes of your soul when traveling!
This post might include some affiliate links. If you make a purchase through these links, I may earn a small commission at no additional cost to you. I appreciate it when you use my links to make purchases.