11 Best Places to Visit in Argentina in 2023
Olga Sukhorukova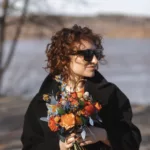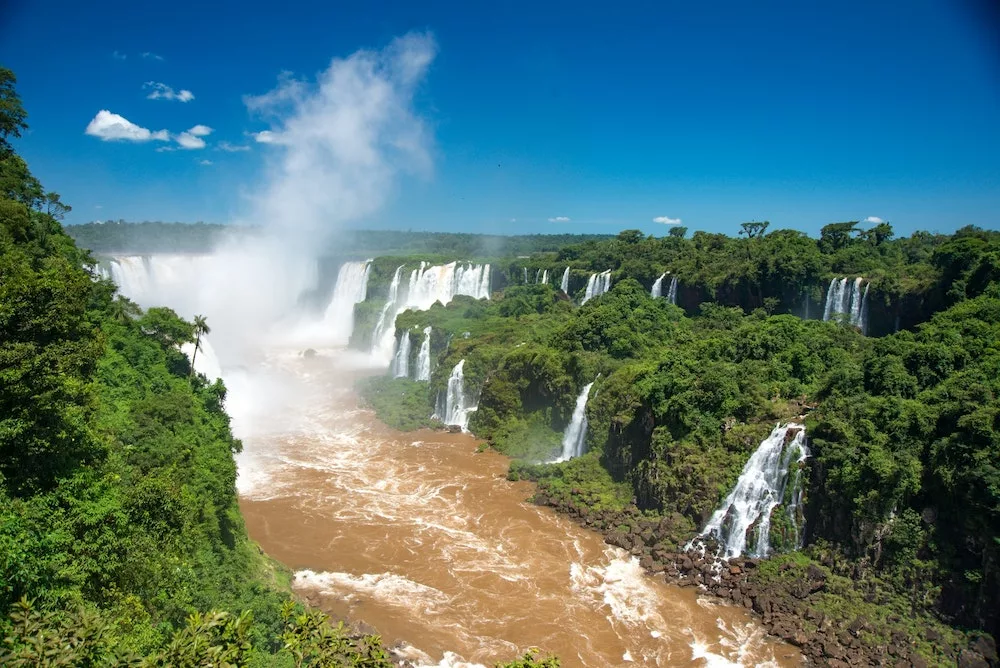 Welcome to Argentina, a wonderful country for unforgettable trips!
There's everything you could want as a traveler: high mountains and sandy beaches, deserts and waterfalls, lakes and glaciers, bustling megacities, and almost uninhabited territories.
In this blog post, I will explore 11 unique destinations across the country – from cosmopolitan cities to remote mountain villages.
So come along with me as we uncover all the incredible things waiting around each corner in one of Latin America's most beloved countries!
If you are serious about exploring Argentina, keep in mind its enormous size and the vast distances between its many attractions when making your travel arrangements.
Buenos Aires Province
This is the largest province of Argentina, with an area of more than 115 square miles (comparable to the territory of Italy). Its population density is also the highest in the country.
Its vast terrain consists of endless Pampas (an extensive grassland plain), replaced by access to the Atlantic Ocean in its eastern part.
Many beautiful places within this province can be reached relatively quickly from Buenos Aires, its capital city.
1. Buenos Aires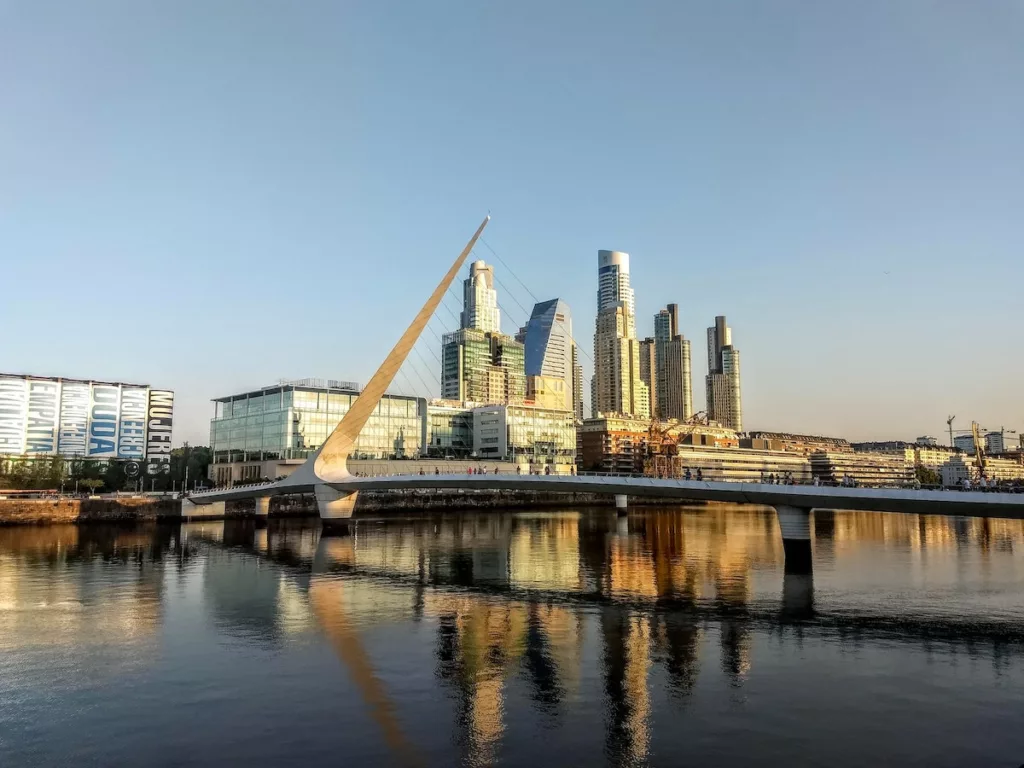 Even if you plan to spend your vacation in other provinces of Argentina, your trip will most likely start from Buenos Aires.
From there, many planes fly on domestic routes, buses are a widespread and comfortable mode of transport; trains also have limited railway directions.
In any case, you can stay in Buenos Aires for some time (4-5 days would be enough). Don't forget to walk along the broadest street in the world, Avenida 9 de Julio, with its huge obelisk.
You can also stroll around the most "French" area of Buenos Aires – Palermo – and visit the most "Latin American" area – La Boca – where you can see beautiful, colorful houses.
However, if you're short on time, I recommend dedicating some time to try out the delicious food – many restaurants in Buenos Aires serve such mouthwatering Asado that you'll wish to stay forever!
Read also: Argentine Food: 9 Best Traditional Dishes and Where to Eat in Buenos Aires
2. Tigre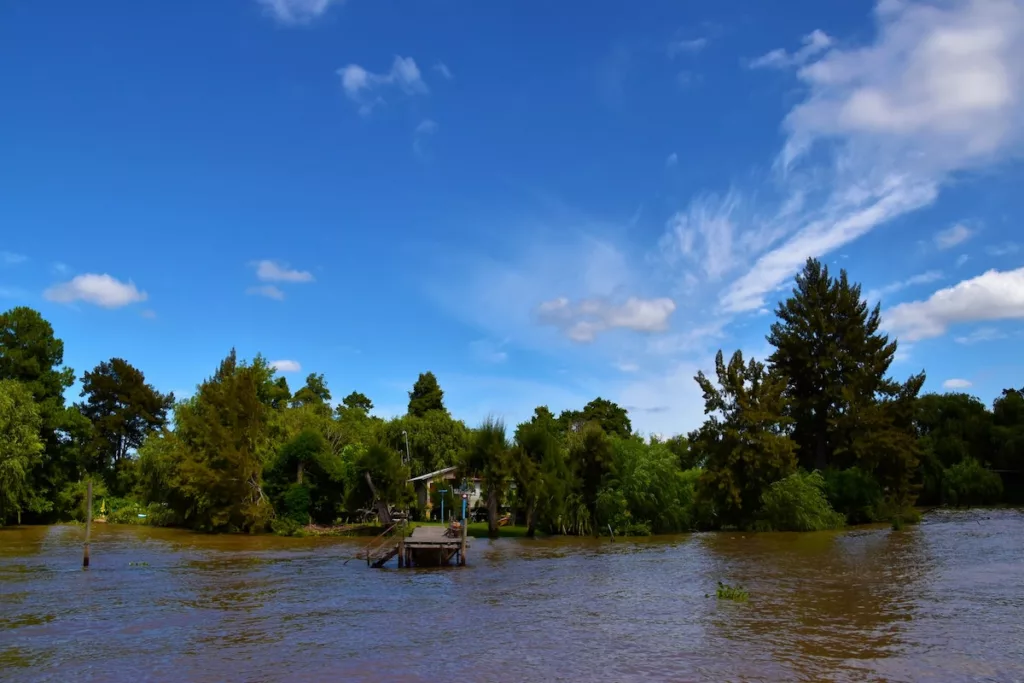 Tigre is one of the most beautiful suburbs of Buenos Aires, often referred to as the "Venice of South America" because of its many rivers and canals. Motor boats and catamarans are commonly used for personal and urban transportation in this area.
The city is great for leisurely strolls (you can get around everything in 2-3 hours) or boat trips along the river delta; everyone goes to this beautiful place mainly for boating purposes.
Helpful tip The train from Retiro station in Buenos Aires to Tigre takes about an hour; a cute monument dedicated to capybaras on the square near the station makes a unique photo opportunity.
3. Mar del Plata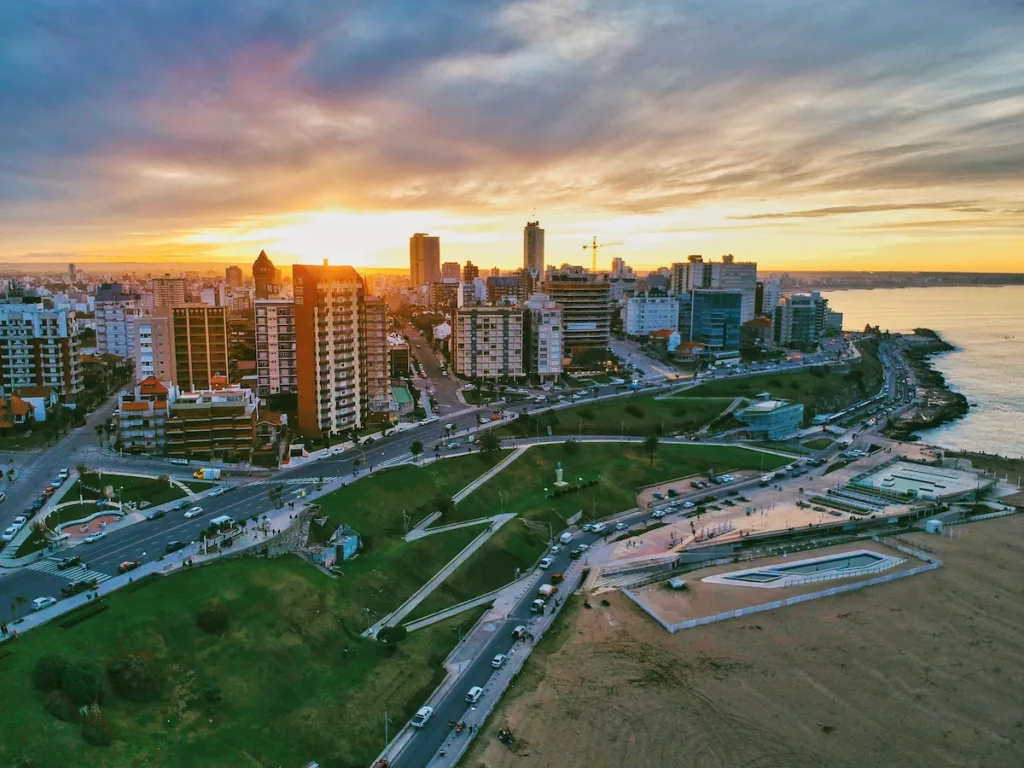 Mar del Plata is Argentina's second most visited city after Buenos Aires. It is the most famous beach resort in the country. Argentines love to spend their summers there, so it can become quite crowded from December to February.
In and around Mar del Plata, you can find different beaches for any preference – sandy or pebbled, crowded or secluded. The city itself is more suitable for those who enjoy noisy and fun holidays with dancing until morning.
Helpful tip Don't go downtown (especially the pedestrian area). For strolling, head to the Guemes or the Constitution area. On the south coast of Mar del Plata, you have San Martin park; in the north, you have the sea museum.
Helpful tip #2 Southern beaches are very wide, and there is a lot of partying and electronic music, especially in Playa Grande. In the Constitucion and Olavarria areas, there are many craft beer bars. 
Misiones Province
There is a lot to see in Misiones Province, but of course, the most famous wonder of the world located here is the giant Iguazú Falls.
4. Iguazu Falls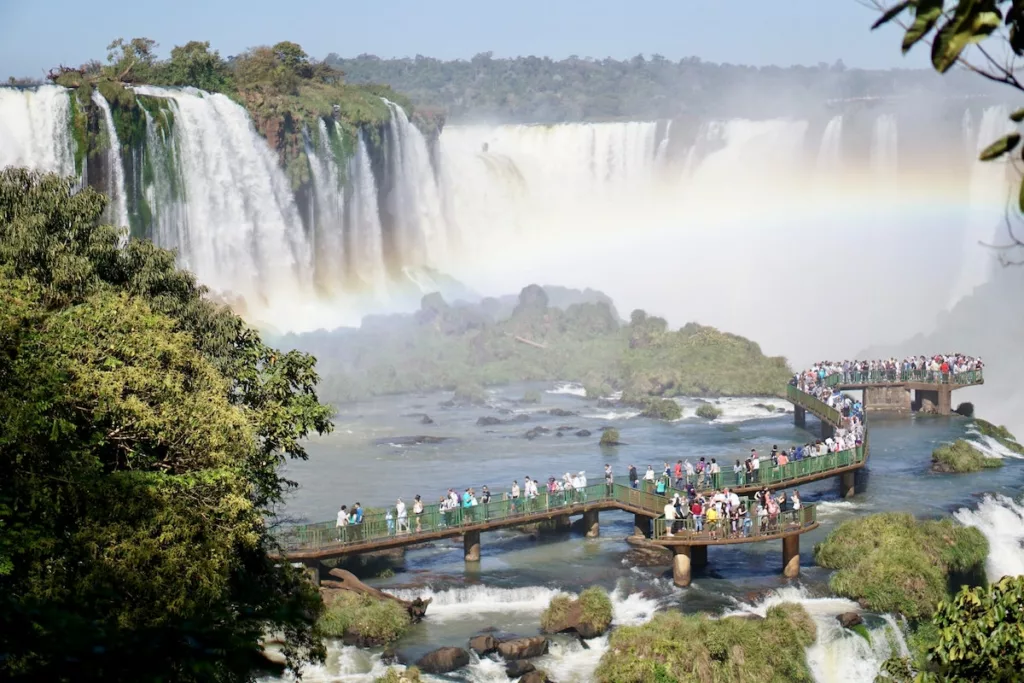 Iguazu Falls is not just one waterfall but 275 waterfalls located on the border of Brazil, Argentina, and Paraguay. Some of these cascades reach heights over 260 feet (80 m)!
You can appreciate different perspectives throughout the visit here due to the multiple walkways available for exploration, many leading directly to observation decks.
Behind certain sections where you can stand within close proximity and feel the powerful spray from some parts while watching others thundering away in front of you!
"Iguazú" comes from the Guarani language and translates to "great waters."
You might also be lucky enough to spot a rainbow during your time here – given how much mist radiates off this incredible scene, rainbows are almost guaranteed!
Pro tip Do not forget to bring raincoats and protective covers for any equipment you have, especially if you plan an excursion closer to the waterfalls by boat.
Pro tip #2 January and February are considered the best times to visit waterfalls when they are most full-flowing. However, these months also bring hot weather and lots of of tourists. Instead, consider visiting Iguazu waterfalls in November, December, or March.
Read also: Best Time to Visit Argentina
The most important part about Iguazu Falls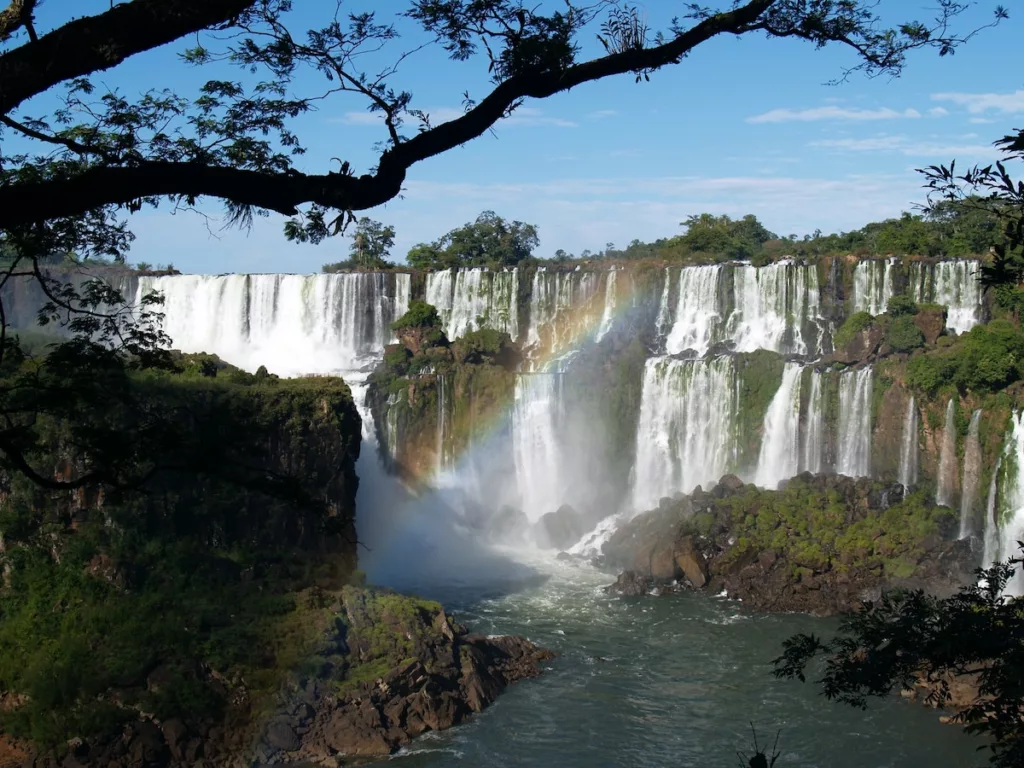 I highly recommend visiting the falls for at least two days.
On your first day, try to arrive as soon as it opens and quickly make your way up to the top of the falls before it gets crowded with people. If you hurry, you can outpace even the first train!
I had a magical experience all by myself; words cannot do justice in describing what it was like.
After that, take some time on your second day to leisurely explore around and admire other smaller waterfalls from different vantage points and the unique wildlife of the area.
5. Mendoza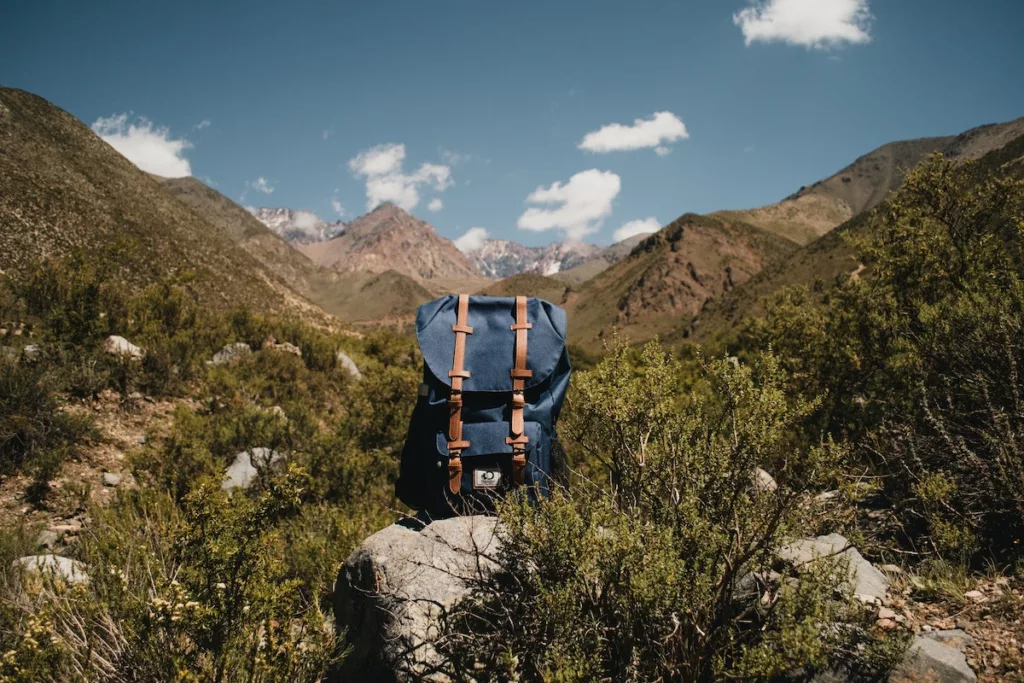 Mendoza is both a province and a town. The city of Mendoza is small but pleasant, with no exotic attractions (a major earthquake destroyed all potential attractions about 150 years ago).
However, many people come here for the amazing Andes Mountains views and to experience the famous Argentine Malbec wine-making process.
I recommend reaching out to local travel agencies in Mendoza that offer various tours of the Andes Mountains and wineries, often including excursions and tastings.
Helpful tip You can fly into Mendoza from Buenos Aires as well as Iguazu, Salta, and Bariloche if you plan on visiting multiple provinces in Argentina. The best times to visit are during autumn or spring months.
Patagonia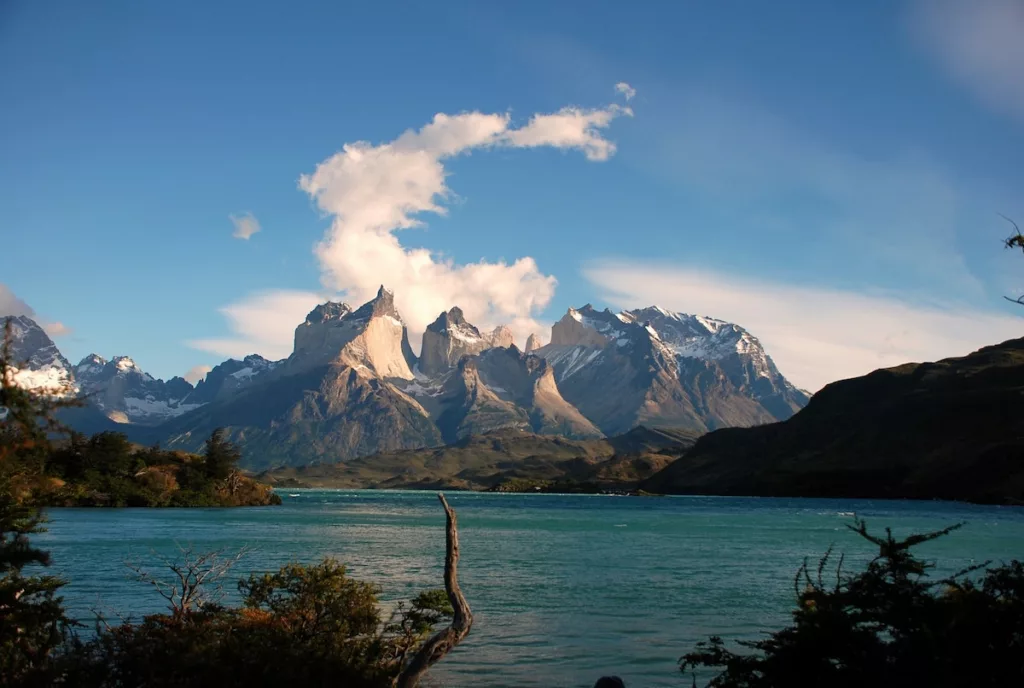 Patagonia is the southernmost part of South America, a vast territory of Argentina and Chile.
The Argentinean part is a rather desolate region, with landscapes you will remember for their majesty and severity.
The climate in Patagonia is not the same as in the country's northern parts: It is generally cold, wet and windy. It can have extremes of weather with temperatures ranging from -4°F (-20°C) to 86°F (+30°C). And the southernmost areas of Patagonia often experience strong winds due to the region's proximity to Antarctica.
Still, Patagonia is rich in natural wonders, so it is no surprise that most adventurous people go there – they are never disappointed in their expectations!
The most famous places to visit in Patagonia include San Carlos de Bariloche, Perito Moreno Glacier, Fitz Roy Mountain, Puerto Madryn, Ushuaia, and Tierra del Fuego National Park.
6. San Carlos de Bariloche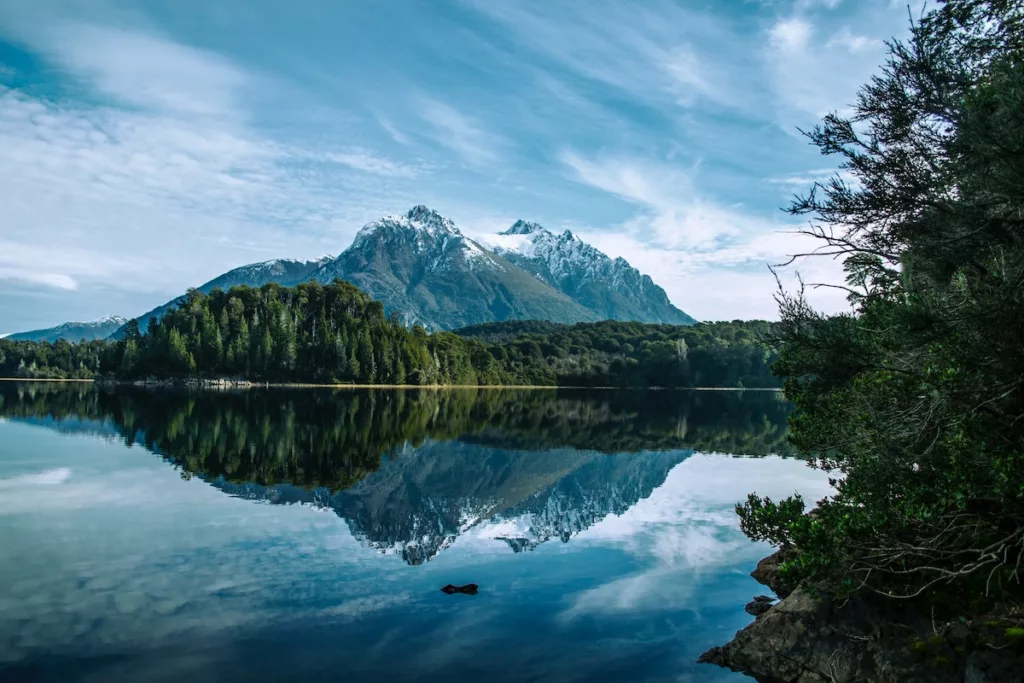 San Carlos de Bariloche, in Rio Negro Province, is often referred to as "Argentinean Switzerland" for many reasons.
Firstly, its natural beauty shares similarities with the European Alps: mountains, forests, and pristine lakes can be found everywhere.
Secondly, the houses are built in German and Swiss styles. Thirdly, it boasts some of Argentina's best chocolate creations.
Lastly – prices there tend to be quite high – much as they would be in Switzerland!
As a result of this combination of features, wealthy Argentines often purchase holiday homes here.
You can visit San Carlos de Bariloche year-round; winters offer ski resorts, while summers offer plenty of hiking opportunities throughout the mountainous terrain. Travel agencies offer packages, or you could always venture out alone.
Either way, you'll have no difficulty finding safe trails accommodating all experience levels during your stay.
Helpful tip There are so many fantastic lakes, trails, and parks in Bariloche that I would recommend staying there for at least five days. If you get tired of walking, then rent a bicycle. Many beautiful places around Bariloche can be easily reached by bike.
7. Perito Moreno Glacier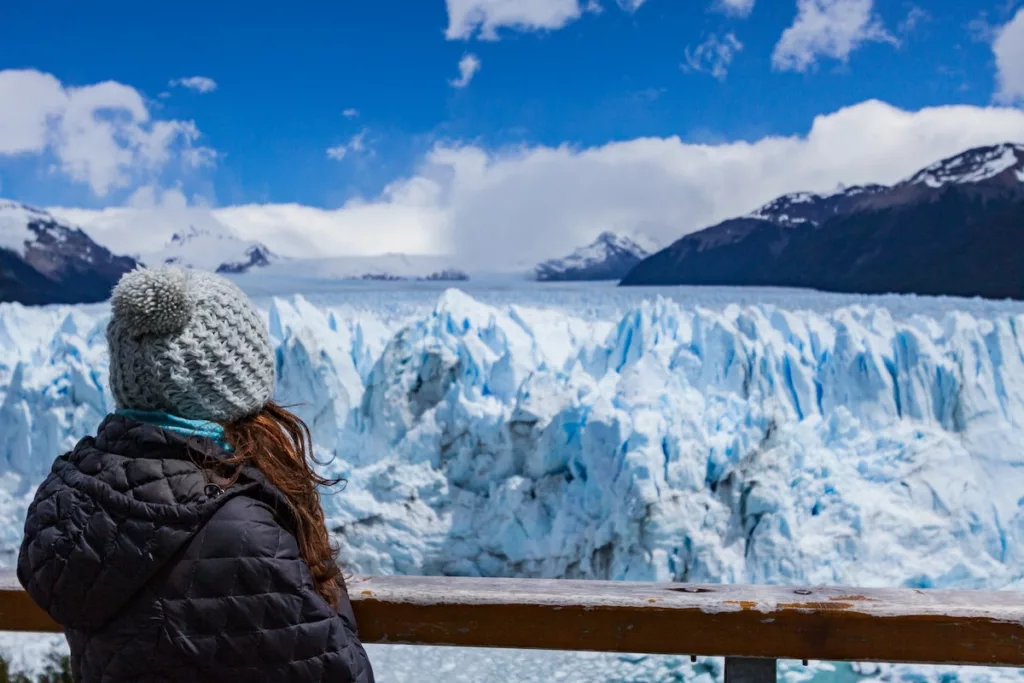 At least once in your life, you need to see the Perito Moreno Glacier in Santa Cruz Province. This giant glacier is considered the third largest freshwater reserve after Antarctica and Greenland.
Witnessing an immense layer of blue ice moving towards you at a rate of two meters per day, hearing its distinctive crack, catching a photo of a chipping piece of ice that's as tall as a multi-story building before it falls into the water and creates millions of droplets – this is truly awe-inspiring!
You can get to the glacier from El Calafate by bus or tour with a guide. Not much more expensive than just taking the bus, opting for a guided tour will provide interesting insights while guaranteeing reliable round-trip transfers.
Here are a couple of tips for the trip:
Planes from Buenos Aires fly to El Calafate. There are also other types of transportation, such as taking a bus from the capital; however, it will take so long that you could go crazy.
The town itself is small and provincial, though the tourism business there is very well developed.
One day should be enough to fully explore El Calafate.
8. Fitz Roy Mountain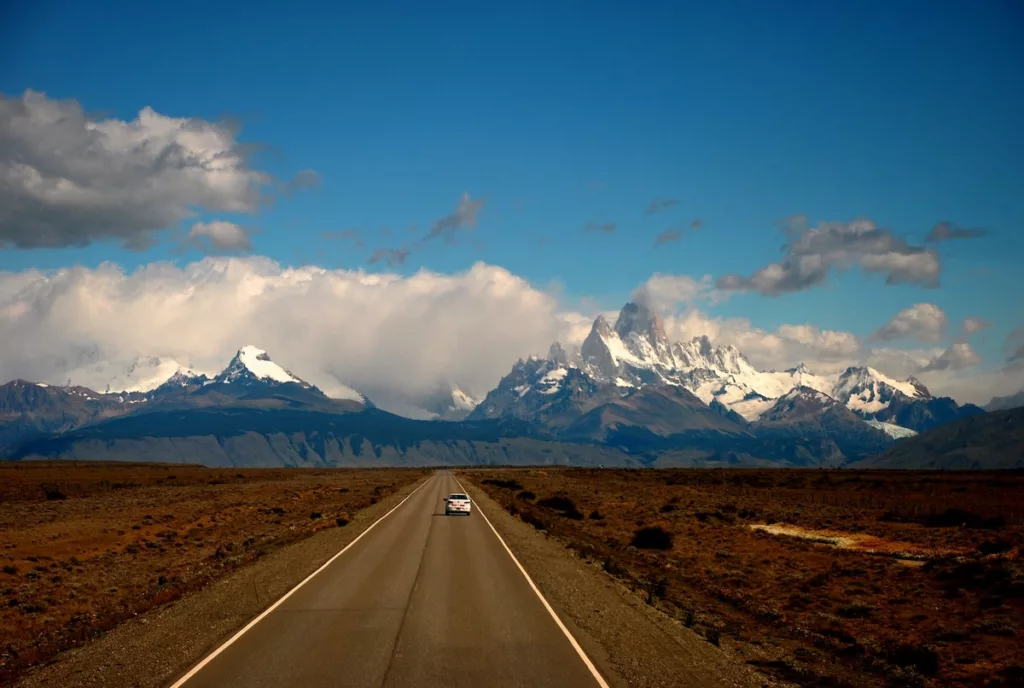 Fitz Roy Mountain, located in Santa Cruz Province of the Patagonian Andes, is a relatively low mountain peak at 3,405 m (11,171 ft). Despite its lower elevation compared to other mountains around the world, it is an incredibly difficult mountain to climb.
Near Fitz Roy sets a border between Argentina and Chile that has not been officially agreed upon due to the area's rugged terrain. Without special equipment or permission from park rangers (which can be obtained for free), you cannot get too close to this majestic mountain.
However, even if you're not an experienced mountaineer, there are plenty of opportunities for exploring nearby areas; lakes and rivers glisten beneath Magellanic forests while icy slopes tower above them!
This destination offers tourists untouched and immaculate nature, a real gem of Argentina.
9. Puerto Madryn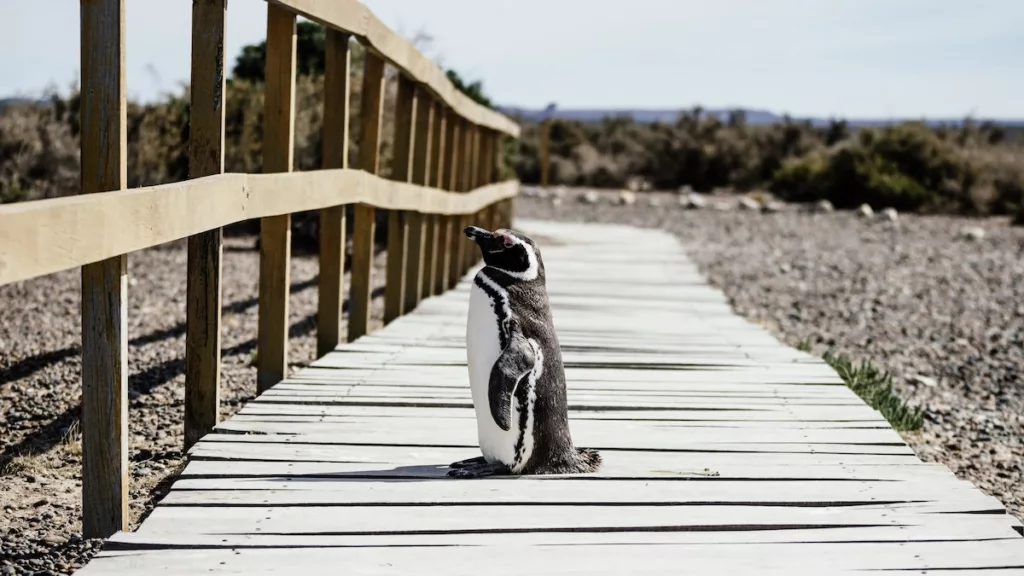 Puerto Madryn, located in the Chubut Province of Argentina, is a small town near the Valdez Peninsula.
From June to December, Southern right whales and Magellanic penguins can be seen here. In the 1970s, renowned scientist Jacques Cousteau studied whale behavior in this area. During these months, boat trips are available for people who want an up-close experience with whales; however, some days, they may even be spotted from shore due to their curious and social nature.
Furthermore, between October and March, Patagonia becomes home to a large colony of migrating penguins that can be observed on excursions departing from Puerto Madryn – the population potentially reaching over one million individuals!
Helpful tip You can also go snorkeling with sea lions in Puerto Madryn!
10. Ushuaia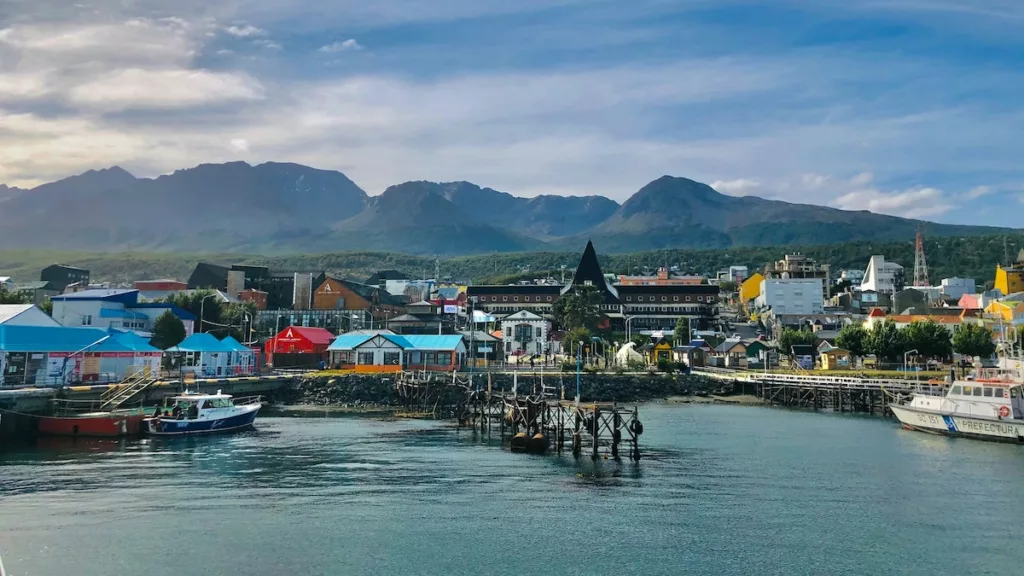 Ushuaia, located in Tierra del Fuego Province, is the southernmost city on Earth. It sits on the shores of the Beagle Channel; however, there are a couple of villages south of Ushuaia where people work but do not live. Only penguins inhabit this area beyond Ushuaia.
Tourism is thriving in this remote region for its stunning natural beauty: snow-capped mountain peaks, crystal clear lakes, and a strait connecting two oceans.
There are plenty of hotels, restaurants, and museums to explore here – including the world's southernmost Hard Rock Cafe!
The tourist season in Ushuaia occurs twice a year – from December to February during the summer and from June to August during the winter.
During the summer months, you can take advantage of the spectacular natural scenery surrounding Ushuaia, spot penguins and whales in their native habitat, or even plan an excursion to Antarctica.
Meanwhile, visitors often come during the wintertime for skiing, snowboarding, or dog sledding since Argentina's most advanced ski center is located here and attracts athletes from around the world!
The most convenient way of getting there is by plane; direct flights are available from Buenos Aires. Before departing on your trip, though, it would be wise to carefully select appropriate clothing as you will still feel cold temperatures even in summer due to its proximity to Antarctica.
Furthermore, this journey won't come cheap, but it surely offers exclusive experiences that make up for its price tag!
11. Tierra del Fuego National Park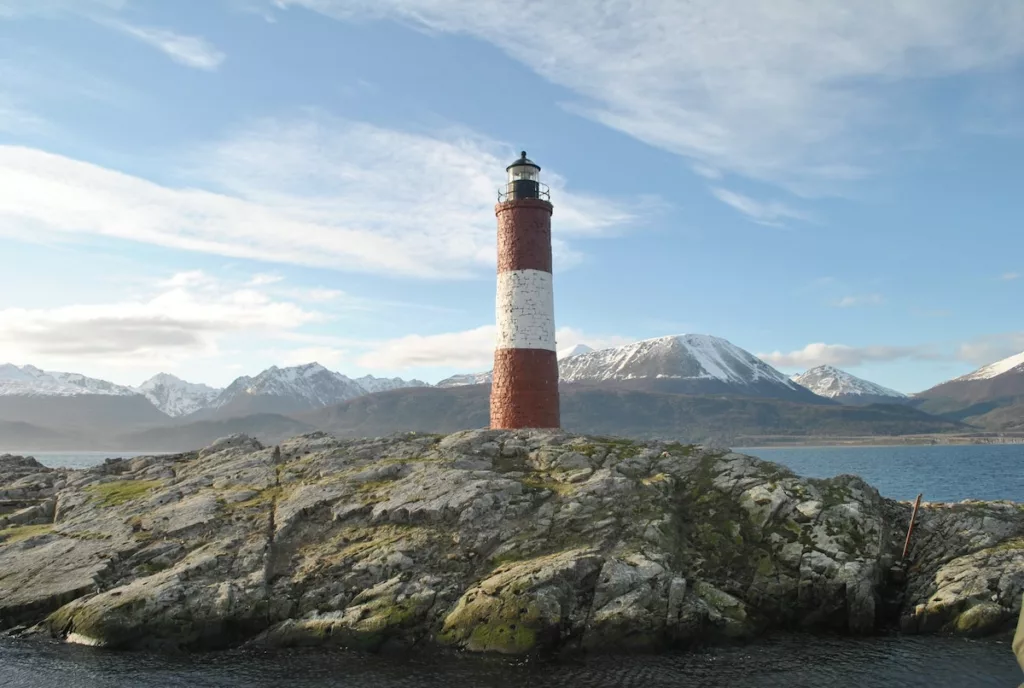 Tierra del Fuego National Park is the country's most beautiful national park. You can take a city bus or the famous old train from Ushuaia to experience its spectacular beauty and silence.
It takes 2-3 days to explore all that this place has to offer, as only a small part of the vast territory is open for tourists.
The southernmost post office in the world is also situated within the park – here you can send postcards with a lovely stamp on your passport.
Group tours are available at regular intervals with English-speaking guides.
Map of the Best Places to Visit in Argentina
Best Places to Visit in Argentina FAQ
What is Argentina famous for?
How many days for the Argentina vacation?
A couple of weeks is enough time to visit Buenos Aires and two more locations, such as Iguazu + Bariloche, or Puerto Madryn + Ushuaia.
What is the best 10-day itinerary for Argentine?
Spend five days in Buenos Aires. For the remaining five days, I would suggest visiting Iguazu and taking a day trip to Colonia de Sacramento in Uruguay, as Patagonia is beautiful but not worth it due to its unpredictable weather conditions and long distances.
Conclusion
Here you have it: When choosing Argentina for your vacation, it is impossible to go wrong! Whatever holiday you prefer, you can find it all here in Argentina. Have a nice trip!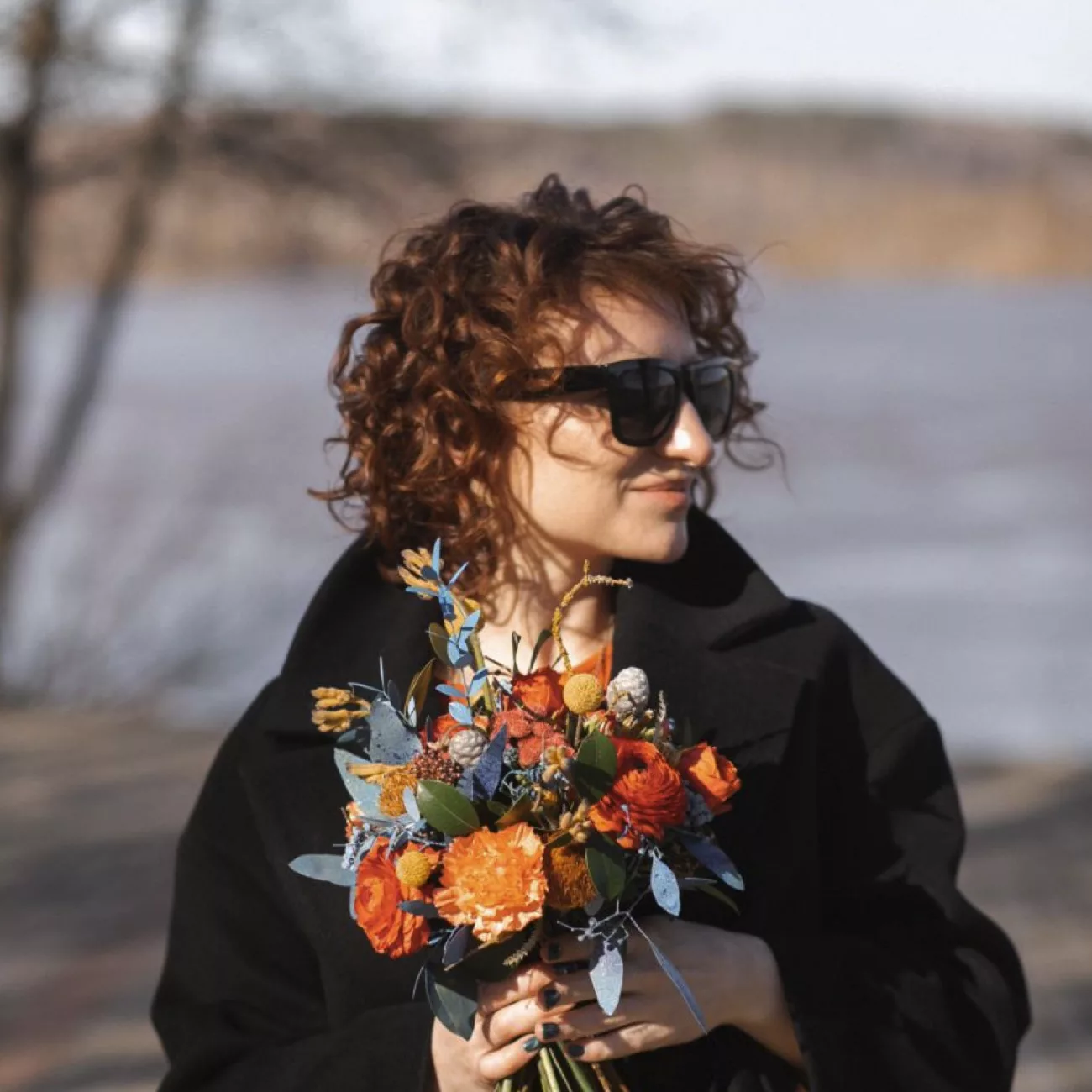 I live in Buenos Aires and write about Argentina and other places I like. For me, traveling is a great possibility not only for discovering new destinations but also for learning about myself (that is usually hidden behind everyday life).
In other words, you discover new landscapes of your soul when traveling!
This post might include some affiliate links. If you make a purchase through these links, I may earn a small commission at no additional cost to you. I appreciate it when you use my links to make purchases.