The Ultimate Guide to Driving in Argentina
Olga Sukhorukova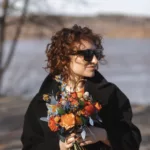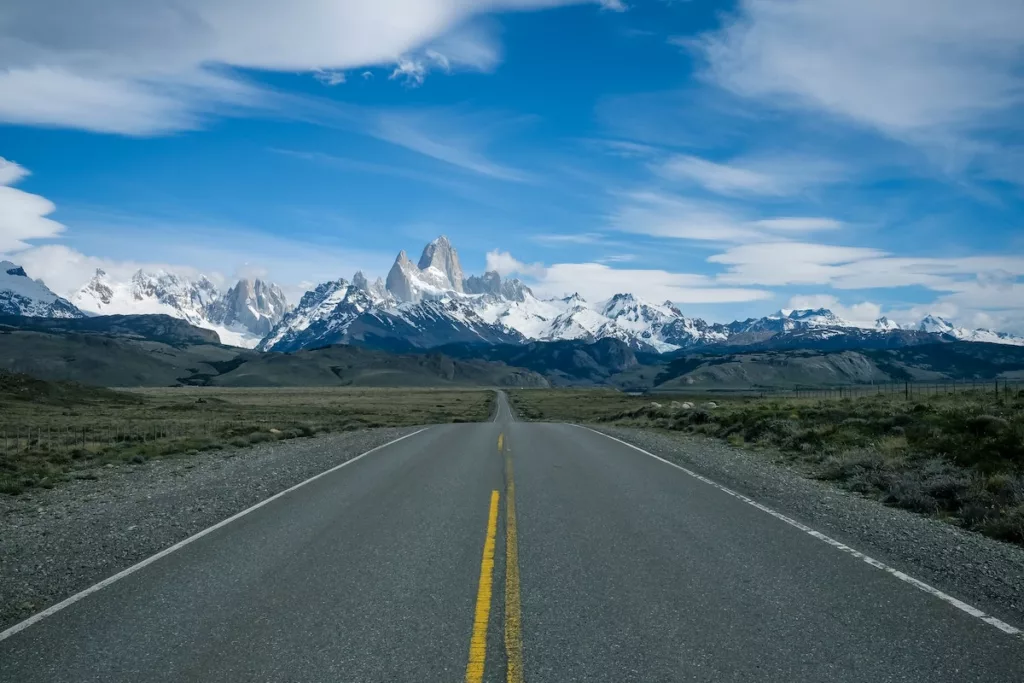 Argentina, the world's eighth-largest country, offers a vast array of stunning cities and natural wonders across its expansive landscape.
The best way to explore its diverse flora, weather, and scenery is by renting a car and embarking on an unforgettable road trip, beginning in Buenos Aires.
Before setting off, familiarize yourself with the nuances of driving in Argentina to ensure a smooth and enjoyable vacation.
---
Key takeaways
A valid driver's license from your home country is acceptable.
Argentina is really big. If you like to drive, it is a perfect place for some road trips.
Driving in cities can be stressful. You may want to consider using public transportation instead.
Fill the tank every time you see a gas station, especially on the remote routes.
Just in case: Calling the emergency is 911, Tourist police is 0800-999-5000 (they do speak English)
---
Getting Ready for the Road Trip in Argentina
The first thing I'd like to draw your attention to is that if your trip involves visiting Buenos Aires or some other major cities where you intend on spending most of your time, public transport would be much more convenient than a car.
For instance, if you want to explore the capital of Argentina for a week or go sightseeing in Cordoba, I highly recommend using taxi. Taxis here are relatively inexpensive and very easy to use; however, renting a car while in the city will have you worrying about traffic jams and parking rather than focusing solely on tourist attractions – something no one wants during the vacation.
If you're planning on seeing the natural beauty of Argentina while spending minimal time in its megacities, then renting a car is your best choice. However, if you are going to drive through cities, it's important to be aware of what the driving conditions and features within them will be like.
Driving in Argentina Basics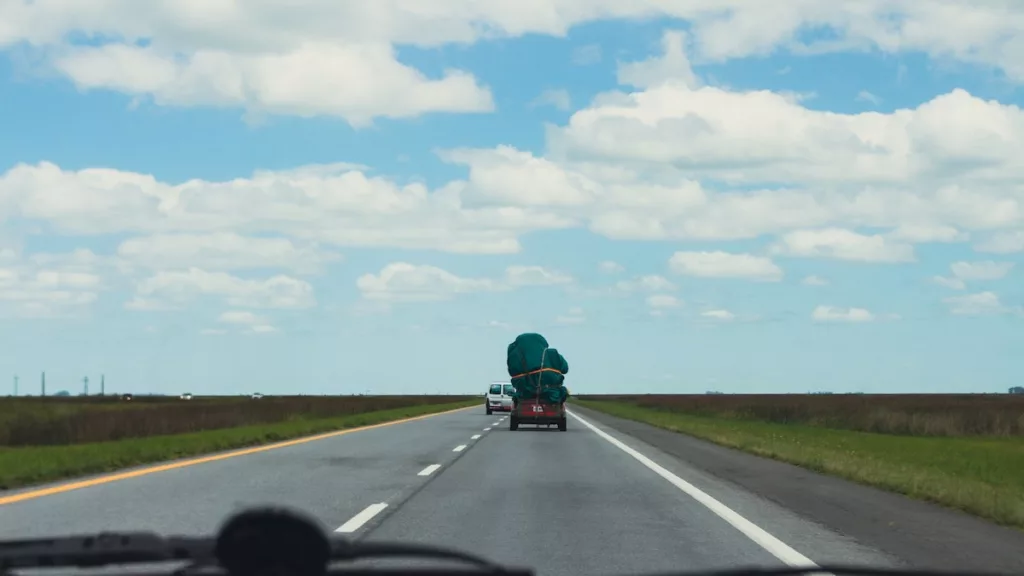 Driving and renting a car: To operate a vehicle in Argentina, you must possess a valid driver's license from your home country. Obtaining an international driving permit (IDP) is not required. Familiarize yourself with local traffic rules and road signs.
Insurance: Ensure that the rental car comes with proper insurance coverage. This may include third-party liability, collision damage waiver, and theft protection. It's always a good idea to double-check the policy and consider purchasing additional coverage if necessary.
Navigating: Argentina is a vast country, so it's essential to plan your route ahead of time. GPS devices and smartphone navigation apps are widely available and invaluable during your journey. Road signs are in Spanish, so learn essential words and phrases to avoid confusion.
Fuel: Gas stations (Estaciones de Servicio) are abundant in Argentina, but in remote areas, they may be few and far between. Keep an eye on your fuel gauge and fill up whenever you come across a gas station, particularly when venturing into more rural regions.
Toll roads: Many highways in Argentina require payment of tolls (peajes). Ensure you have enough cash (Argentine Pesos) on hand, as credit cards may not be accepted. Toll prices vary depending on the distance and type of road.
Driving in urban areas in Argentina
This requires that you follow some general rules.
When driving, you must remain on the right side of the road.
All passengers should wear a seatbelt and headlights should be turned on at all times.
Cell phone use is prohibited while behind the wheel, as well as having a blood alcohol level above 0.05%.
To protect yourself from crimes occurring around traffic lights, it is recommended to keep windows closed and doors locked when possible.
In Argentina, there is a presumption of guilt on the roads. If the police officer asserts that you have broken the rule, you must pay a fine unless you can prove otherwise by yourself. As such, video recorders are often used here and they're typically mounted both in front and behind cars.
Fines in Argentina are steep. For instance, running a red light can cost up to $110; however, paying the fee within a few days may entitle you to as much as 50% off.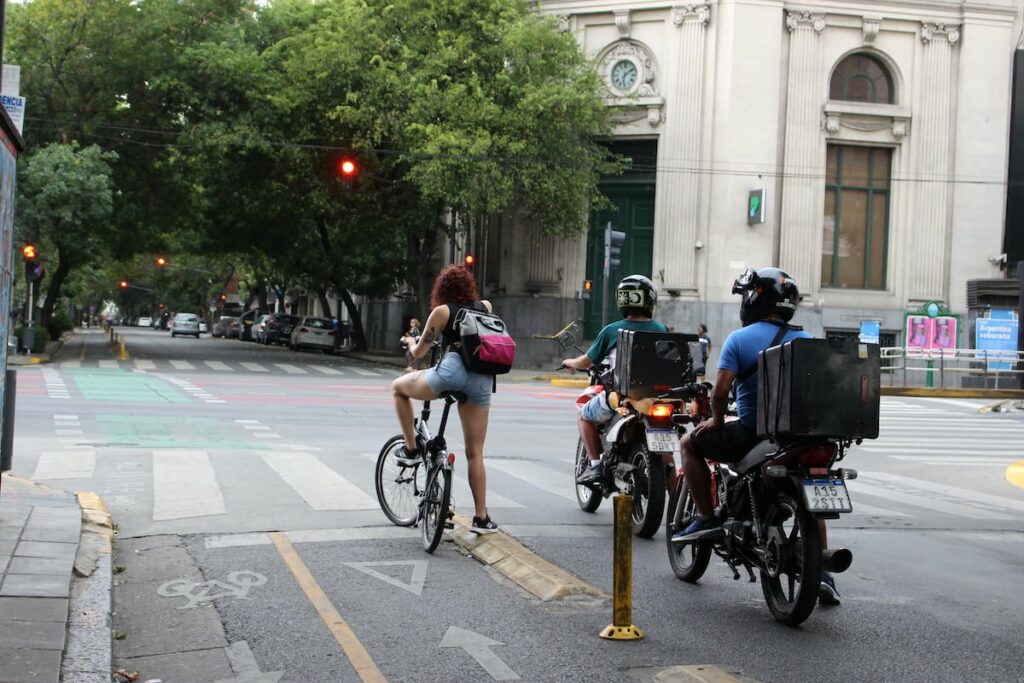 Here are some details about driving through cities in Argentina that may be new to you:
In cities, there are separate lanes for buses and bicycles. Buses are Argentina's preferred public transportation; they travel here frequently and quickly. Bicycle lanes emerged on roads several years ago and are now being utilized extensively.
There are a lot of motorcycles in this hot country, where warm weather predominates year-round. As such, two-wheelers are very popular. Be careful though; motorcycles often zip between cars here and can take you by surprise!
There are no priority signs at unregulated intersections. It seems like the rule of right-of-way should be followed, but in reality, no one is guided by this. The one who arrives first or has a larger vehicle typically goes first. This is where size matters! In fact, there are a lot of such intersections here; literally every step brings with it the need to solve this problematic psychological task again and again: Can I go or should I yield?
Speed limits
There are a lot of speed cameras in Argentina. The maximum allowed speed depends on where you are:
25 mph (40 km/h) residential areas
37 mph (60 km/h) urban areas
49 mph (80 km/h) suburban main roads
74 mph (120 km/h) highways
Driver's license
You do not need an international driver's license to drive in Argentina if you are here as a tourist and you have a valid driver's license from your home country.
Renting a car in Argentina
Buenos Aires offers car rental options from global companies such as Avis, Hertz, and Sixt.
It is best to book a car in advance; the earlier you plan your trip, the better selection of cars will be available. Many vehicles may have already been booked during high tourist seasons, or only expensive models remain on offer.
You can find the best car rental deals in Argentina here.
If you need an automatic transmission vehicle, search thoroughly because manual transmissions are more prevalent in Argentina.
Car rental can also end up being quite costly, with drivers between 18-21 years old having to pay special rates that tend to be higher than average costs starting at around $50 per day.
If traveling across multiple countries like Argentina and Chile, it's important to inquire about extra charges before booking.
Lastly, don't forget to ask beforehand about deposit amounts since some companies charge a similar amount compared with days of renting.
Considerations for long-distance driving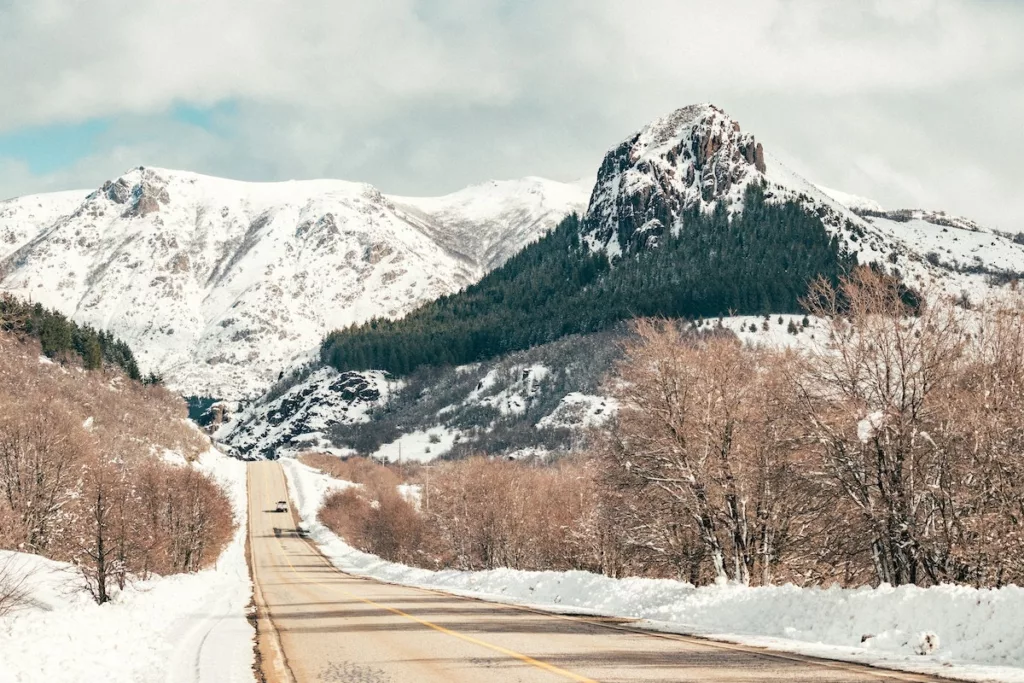 The most thrilling aspect associated with renting a car in Argentina is the ability to travel long distances from one natural wonder to another. You can explore all of Argentina from north to south, reaching Tierra del Fuego, or east to west, from the ocean to the Andes. Numerous routes are available, depending on your preferences and what you'd like to see. Naturally, different routes present unique conditions and challenges. However, there are common factors for all routes outside Buenos Aires and other major cities. I've compiled a list of the most critical nuances to ensure you are well-informed in advance.
Before delving into any potential drawbacks, I want to emphasize that, in general, traveling in Argentina is relatively safe and comfortable. The roads are mostly in good condition, and there are many affordable toll sections on highways with excellent road surface quality.
Now let's look at the local aspects of driving in Argentina:
Argentina, beyond the province of Buenos Aires, is a fairly sparsely populated country. This is particularly evident if your journey takes you through Patagonia, where you'll encounter small, infrequent settlements and hundreds of miles of uninhabited expanses inhabited only by llamas and wild birds. On one hand, this is the unique charm of a road trip in Argentina: the road, your car, and the endless stretches of untouched nature. On the other hand, there are very few hotels, restaurants, and gas stations.
I recommend always filling up with a full tank of gas at every station because the next one might be quite far away. It's also worth considering bringing a spare gasoline can if your route mainly passes through remote areas.
Download the necessary offline maps in advance. You'll have cellular internet connection in cities, but between cities, especially in Patagonia, there may be interruptions in service.
If your route takes you through the mountains, or if you're an adventurous driver who enjoys veering off the main road in search of interesting local attractions, I recommend renting an SUV 4×4 vehicle. Some road sections may not be paved. Even the famous Route 40 in Patagonia has a 62-mile stretch of unsurfaced road. Occasionally, small streams may intersect the path. In rainy conditions, navigating these obstacles can be a real challenge for inexperienced drivers in a regular car. In such situations, a 4×4 can provide a quick solution and alleviate unnecessary stress.
On the roads, you may frequently encounter wild or domestic animals (such as cows or goats). Among wild animals, llamas are the most common. They are generally shy and usually run away on their own, but you still need to exercise caution.
If you don't already know how to do so, learn to change a tire by yourself. It's quite easy to get a flat tire on a country road. However, this shouldn't pose a significant problem for you.
More tips on driving in Argentina
Be sure to have a pressure gauge, either mechanical or electronic, to measure tire pressure. When you rent a car, don't forget to check the pressure in both the tires and the spare tire. Unfortunately, there have been instances of punctured spare tires, which can become a significant inconvenience on the road.
It's a good idea to have a puncture repair kit on hand just in case. At the same time, watch a video on YouTube, like this one, to learn how to use it. If the puncture is small, you will probably fix it in just five minutes.
Tire pump: First, check with the rental company to see if they can provide one for you. If not, it's a good idea to purchase and bring one with you.
If your vehicle isn't a 4×4, I recommend carrying tire chains. They can be helpful both in the mountains and if you get stuck in the mud.
Take a tow rope with you.
Frequently Asked Questions
How much does a rental car cost in Argentina?
For 1-2 weeks, you'll likely be spending between $30 and $50 per day, depending on the car you choose.
What is the best road trip in Argentina?
Final Thoughts
Naturally, Argentina is not quite like the safe and predictable experience of exploring well-traveled routes in old Europe.
Traveling in Argentina is different. Although it doesn't pose any serious dangers, it can be somewhat unpredictable due to the vast expanses and the limited number of people who have ventured into these spaces.
The untouched nature of Argentina, the seemingly endless landscape stretching from horizon to horizon, the open road, and you behind the wheel, guided solely by your curiosity – this is what freedom looks like.
Begin crafting your unique travel story in Argentina. And good luck on your journey!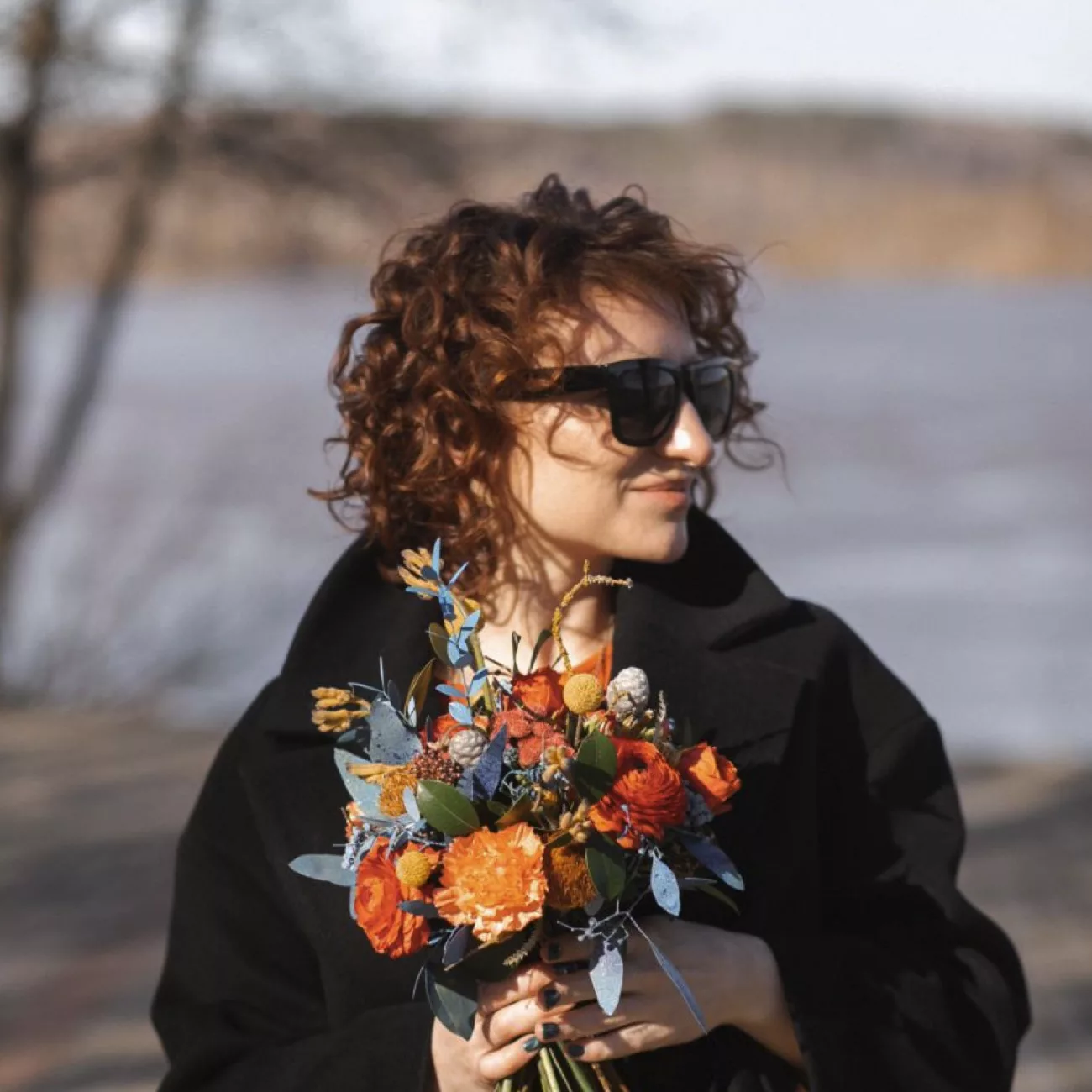 I live in Buenos Aires and write about Argentina and other places I like. For me, traveling is a great possibility not only for discovering new destinations but also for learning about myself (that is usually hidden behind everyday life).
In other words, you discover new landscapes of your soul when traveling!
This post might include some affiliate links. If you make a purchase through these links, I may earn a small commission at no additional cost to you. I appreciate it when you use my links to make purchases.