Spring into Europe: 9 Cities to Visit in March
Nadia Podrabinek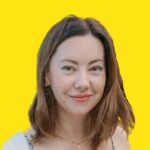 Written by Nadia Podrabinek
Hello, my name is Nadia. I usually write about traveling (there are so many places to fit all the lifestyles), relocation, and living in a foreign country (adapting to a different culture). My travels stretch beyond Spain, with journeys to the US, Italy, Norway, Portugal, and France. Relocating to Spain in 2018, I lived in cities from Barcelona to Madrid, currently calling Valencia home.  Follow me on Twitter, Facebook, Instagram, or LinkedIn! ... show more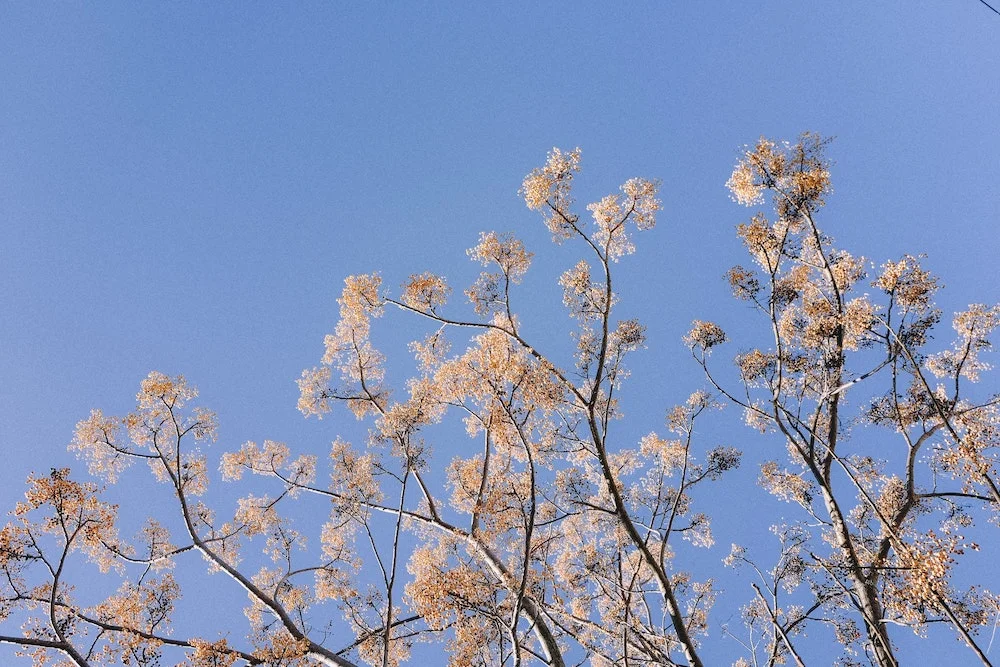 March is a fantastic time to travel around Europe. Cities bloom and welcome the long-awaited warmth after hibernation, people become more romantic and outgoing, and love is in the air!
Every country's beginning of the spring season is different because of climate belts. For example, it is still chilly in Sweden and already sunny in Spain. So, before buying flight tickets, you should check what vibe you want to dive into first.
Another thing I personally love about March trips is the relatively few tourists. In some European countries, you can already enjoy walking without freezing, and drink fancy cocktails outside, but it is less noisy than in the summer.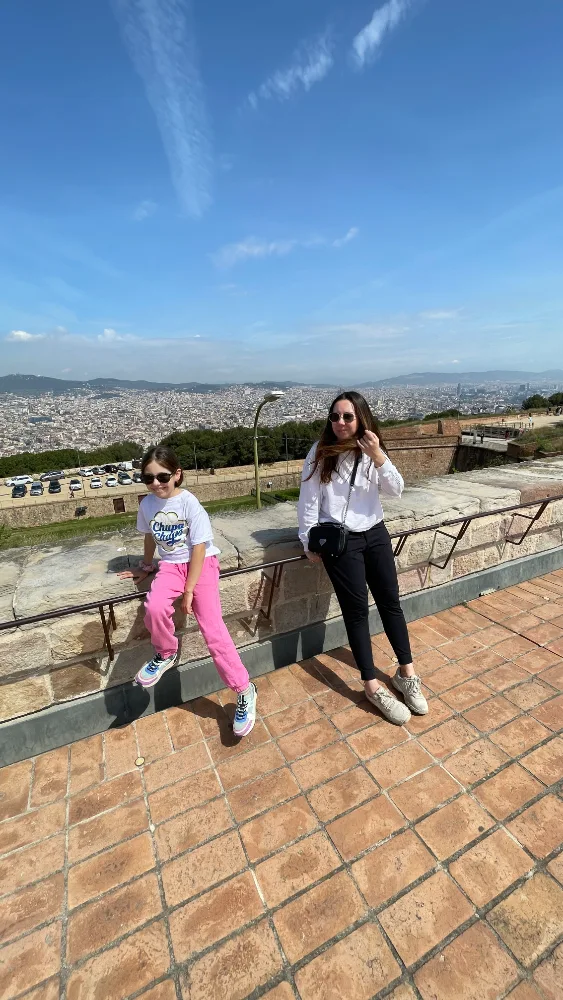 What people say on Reddit
I would focus on southern Europe for less-shit weather. 8 days is just about enough time to visit Porto +Lisbon. Try to book an open jaw flight where you flight into Porto, out of Lisbon. The rail lines north-south work pretty well in Portugal. On this route, I spent a night or two in Coimbra along the way, but I had more time than you to work with.

You could take a shot at either eastern (Catania has the largest airport), or western (Palermo is the biggest city in Sicily) halves of Sicily.

terminal_e
I'd choose two between Budapest, Vienna, and Prague. All great cities with plenty of stuff going on to keep you occupied for 3 full days, not too cold, and not as expensive as London, Paris, or Amsterdam. Great train connections between them too.

Eli_Renfro
I'd recommend Berlin-Amsterdam, you can get between those two very easy and cheap with the flixbus, Berlin has so much culture an history, also every district has it's own center. You can feel the difference between the east and the west side, where the city was divided. And also Amsterdam for the same reason, why you concider Paris and London, normaly there are so many ppl, that you cannot enjoy it, but it should be very good in march. Also in Italy and France people speak less english then in Germany and the Netherlands.

travel_junkie2001
I might save Italy for when you have more time. But with 8 days, Rome and Italy would be the obvious choices. London and Paris could be pretty rushed in that timeline as you would only have 4 days in each city, with transport between the two cutting into one of those days. You could also consider Budapest and Prague.

lh123456789
Speaking of going out, the abundance of fascinating outside events, such as music festivals, concerts, lectures, and yoga classes never stops surprising me as well.
Meanwhile, some non-obvious disadvantages of the March season are essential to keep in mind.
Why traveling to European cities in March might not be a good idea:
Even though March is warmer than the winter season in many cities, by no means do all European countries give that "summer vibe." It is still quite cold in Paris, Rome, and Stockholm – do not expect them to flourish in lush color.
Continuing with the weather, some attractions might be unavailable for you because of the low temperatures. For instance, if you want to cruise along the rivers, make sure this option is available before your visit.
Also, flight tickets and accommodations become more expensive compared to the winter season. Although cities are not extremely touristy yet, the demand in March is higher than in December-February.
If those cons do not discourage you, let's review my list of the best places in Europe to visit in March:
Athens, Greece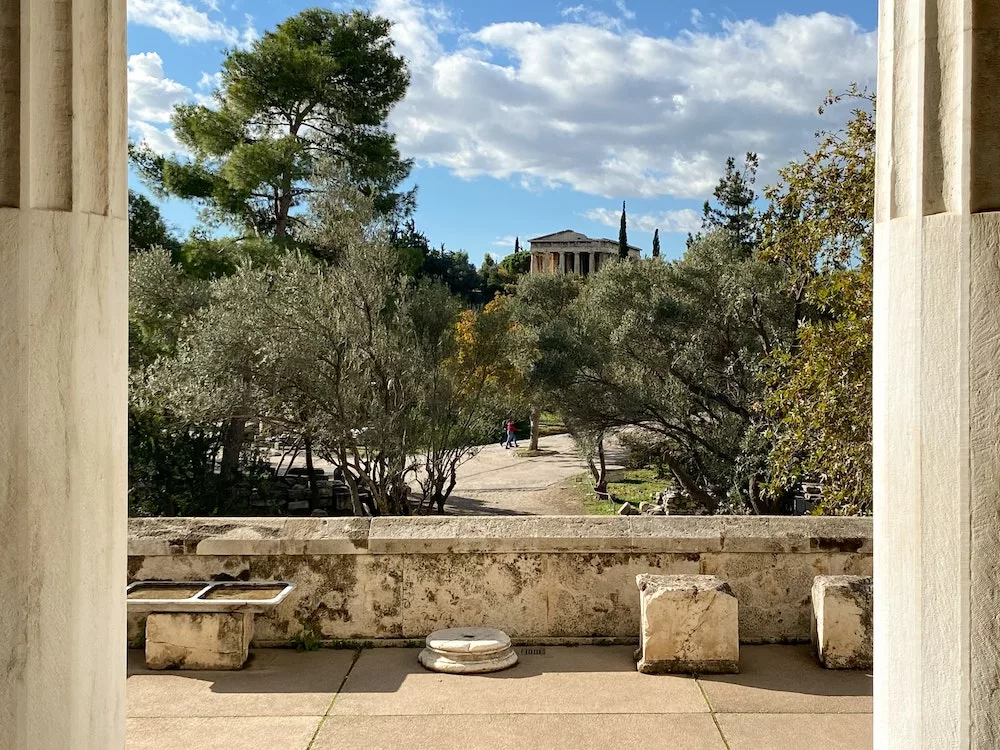 Athens, a cradle of European civilization, is an unbeatable destination for cultural enlightenment. The city is over 3,400 years old and offers dozens of attractions, from ancient ruins and top-notch museums to high-class restaurants and bars.
What to do in Athens in March
First things first, check out the Acropolis, a citadel situated on the top of a hill with recognizable columns.
Attend the Apokries Carnival, a big celebration in Greece. The whole city turns into a parade with traditional music, costumes, and homemade food.
Enjoy Greek delicacies at the local markets. For instance, you will not find a variety of different kinds of olives anywhere else.
Go to the National Archeological Museum to learn more about the history of Greece.
Catch Greek Independence Day on March 25th. On this holiday, locals celebrate the struggle for freedom from the Ottoman Empire back in 1821. Do not miss the military parade!
Lisbon, Portugal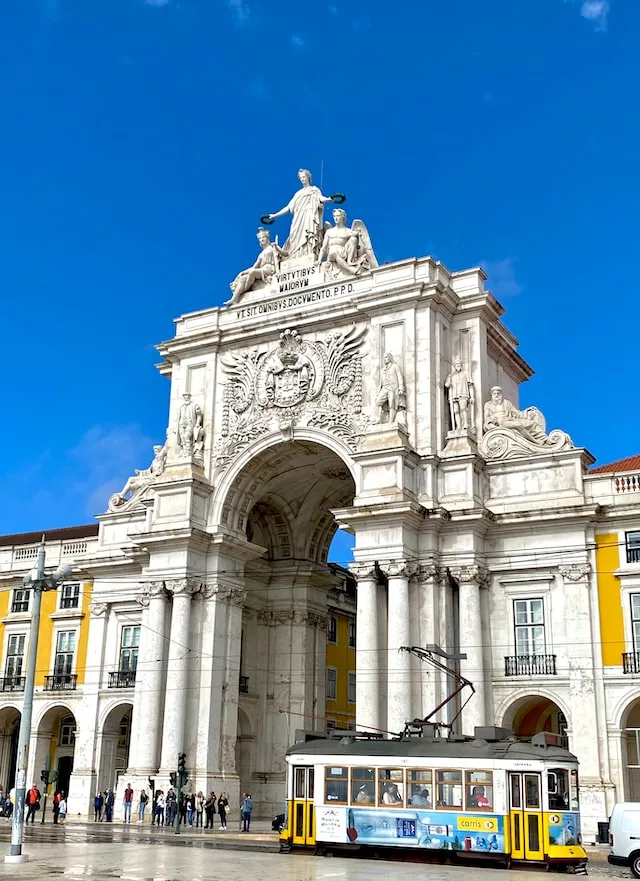 I have been to Lisbon several times, and the March trip was the most enthralling so far. The temperature is perfect for exploring the city (compared to sweltering July, for example), the sun slightly warms your face, and the views are incredibly photogenic.
What to do in Lisbon in March
Hop on tram number 28. Lisbon is full of cute yellow trams strolling up and down throughout the city. However, if you want to explore the famous sightseeing route, take tram number 28 – this is an absolute must!
Visit Belem tower, which is featured on many souvenirs and postcards. A 16th-century fortification was built on the shore of the Tagus river and is declared a UNESCO World Heritage Site.
Try pastry at Pasteis de Belem. I do not exaggerate when I say that it is the most mouthwatering dessert I have tried. Cooked according to the secret monastery recipe, it is basically a custard tart with a creamy, silk texture and cinnamon flavor.
Shop at Mercado da Ribeira, the largest food market in Portugal. You will find everything here, from fresh fruit and vegetables to lovely eateries with international cuisines.
Explore Bairro Alto, a "two-sided" part of the city. It is pretty quiet in the daytime but becomes a party zone at night. Have a fancy cocktail at the bar and go dancing on the weekend!
Read also: 23 best things to do in Lisbon
Berlin, Germany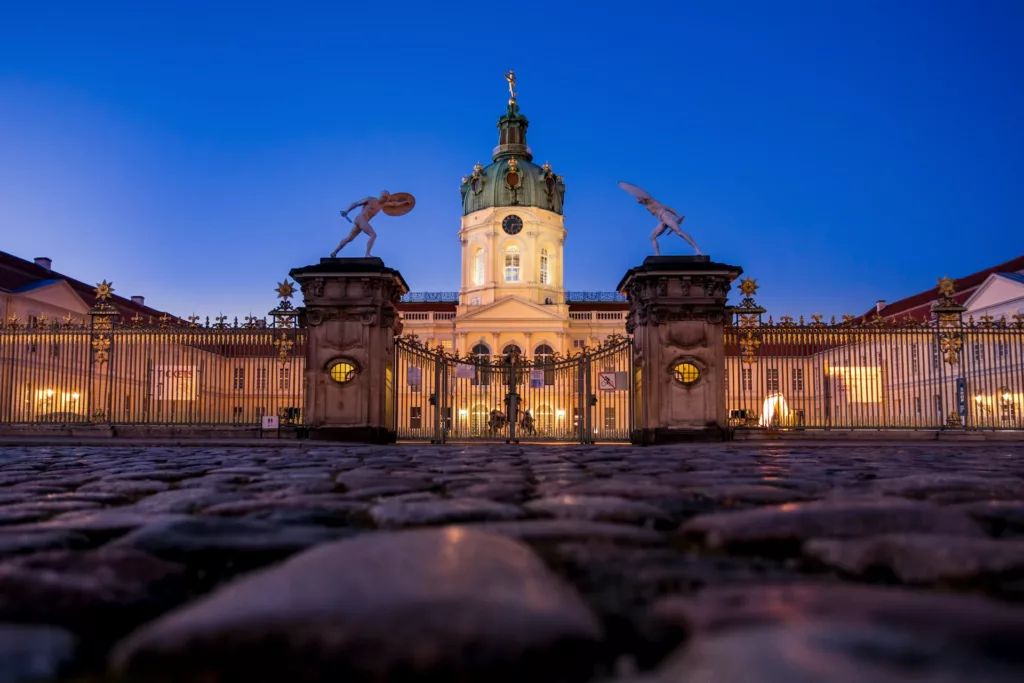 Being a progressive, open-minded capital of Europe, Berlin is exceptionally rewarding in terms of events in March. Apart from museums and cathedrals open throughout the year, you have a chance to visit local festivals, concerts, and shows welcoming the spring season.
What to do in Berlin in March
Visit the MaerzMusik Festival to hear contemporary music composed by young artists – very experimental and eye-opening!
Drink a pint of beer to celebrate St. Patrick's Day on March 17th! You can easily find dozens of cool pubs in Berlin. And if you cannot make it to Dublin, you may as well head to another place known for its drinking culture.
Check out the side events at Berlin Fashion Week! Although the main runways are extremely expensive and can only be bought from buyers, there are various exhibitions and lectures open to everyone.
Go to Berlin flea markets. This city is full of bargains, so fashion enthusiasts from all over the world come here to find vintage treasures.
Visit ITB Berlin, the International Travel trade show. This is a super entertaining event where you can learn about different countries and cultures. No wonder it is held here, as Berlin is one of the most diverse countries in terms of nationalities.
Stop by the Spring Festival. Located half an hour by bus from the city center, this festival is a wonderland for children and anyone who loves attractions.
Read also: Best day trips from Berlin
Seville, Spain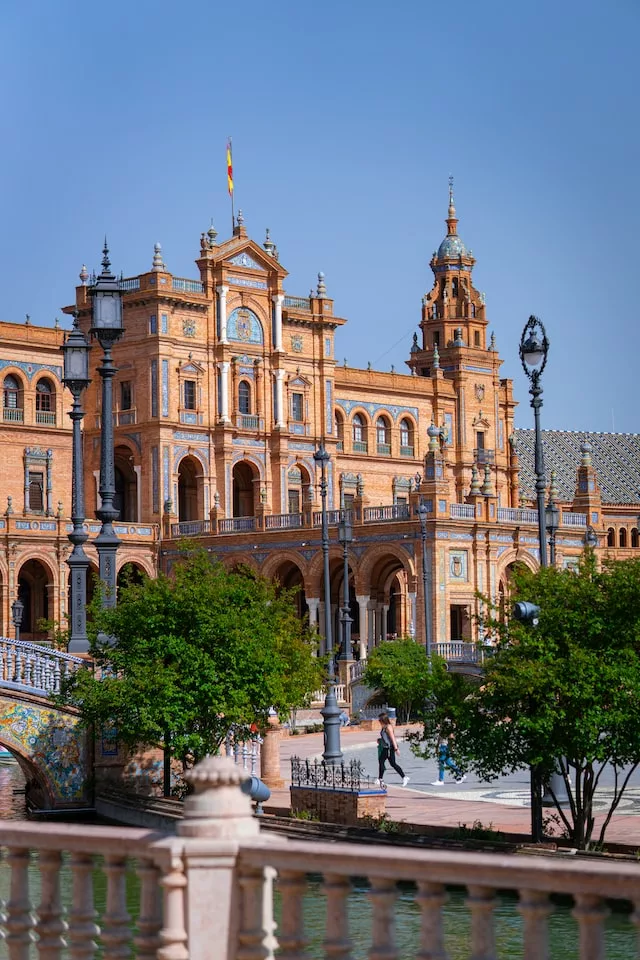 One of the most remarkable cities on the planet, Seville is exceptionally welcoming in March. Flourishing plants, exquisite architecture, and a perfectly warm early spring compared to the extremely hot Andalusian summer – March is the city's best month.
What to do in Seville in March
Climb to the top of Las Setas, a wooden complex with a fantastic panoramic viewpoint at the very top.
Check out the famous Alcazaba, a Moorish castle dated to the 11th century. This is a real architectural treasure and a top bucket list item.
Stroll through the Alcazar Gardens to dive into an actual paradise – I have never seen such an amount of beautiful blooming trees and flowers anywhere else!
Visit Barrio Santa Cruz, one of the most authentic corners of Seville. In March, the city is less noisy than during the hot season, so you can enjoy your tranquil walk along cobbled lanes.
Experience Semana Santa, or Holy Week. Even though in 2023, Easter falls on the 9th of April, Semana Santa is certainly worth extending your trip for a bit.
Dubrovnik, Croatia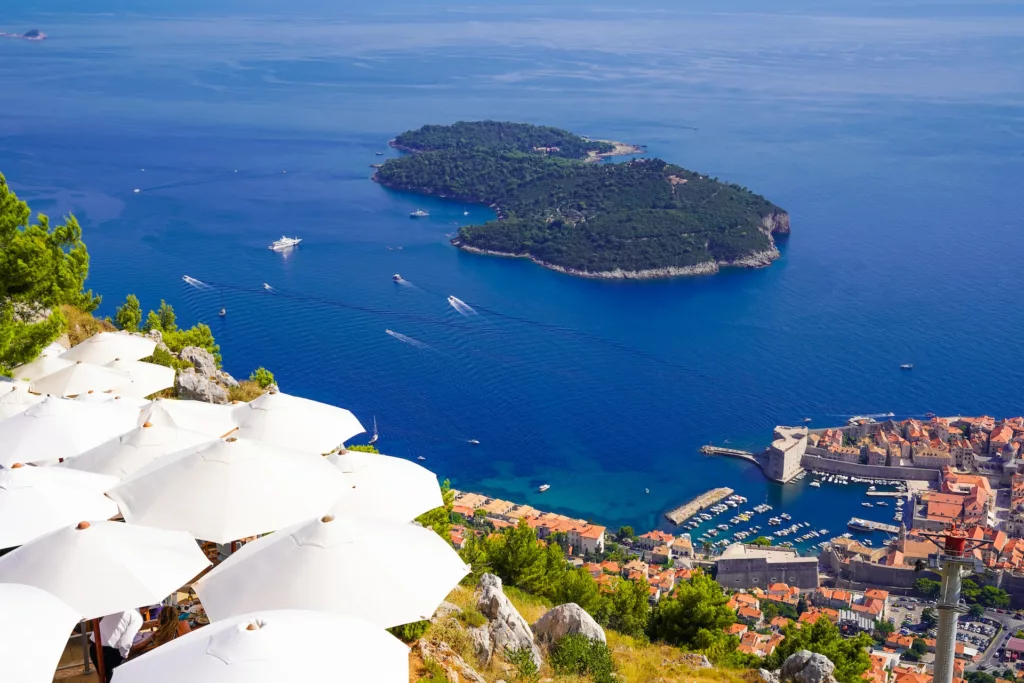 Dubrovnik, a city in the southern part of Croatia, is not yet a popular travel destination, and that is a shame. This is a vibrant place with cute 16th-century houses, terracotta roofs, high ancient walls, mesmerizing nature, and a rich history. If you are a fan of Game of Thrones, you will recognize the King's Landing spot, which was shot in Dubrovnik.
What to do in Dubrovnik in March
Grab a cup of coffee in the gorgeous Old Town of Dubrovnik.
Take pictures of the tall Clock Tower with "Baro" and "Maro" bronze sculptures on each side of it.
Check out the Dubrovnik Cathedral, an alluring example of the Baroque era and the most popular site in the city.
Take a ride on the cable car to observe the best view of this beautiful city. Take the evening cable car to see the breathtaking sunset.
See Lovrijenac Fort, a defensive complex built in the 11th century. Towering over the Adriatic sea, the building reminds me of magical medieval tales.
Budapest, Hungary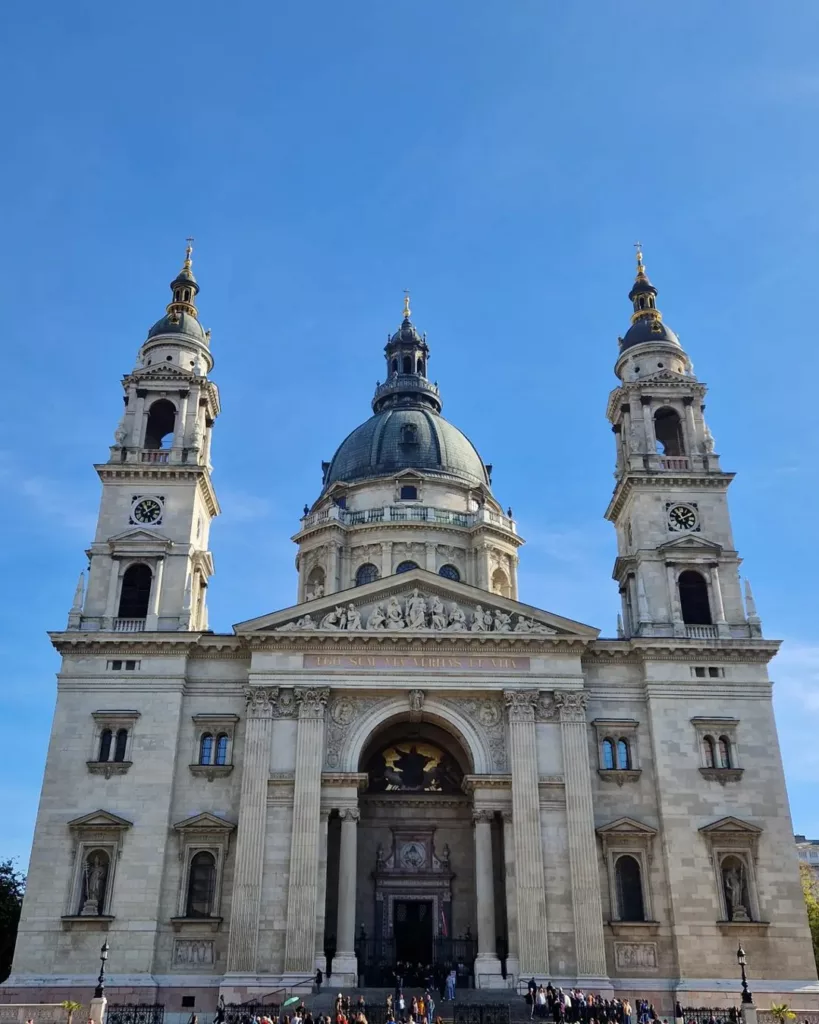 It is still a bit chilly in Budapest in March, with the air warming up and giving off distinctive smells of spring. The city is mesmerizing throughout the whole year as it is mostly known for its exquisite architecture – you will see the best examples of the Renaissance, Gothic, and Baroque eras. March is exceptionally rich in events, so here are some ideas for a good time in Budapest.
What to do in Budapest in March
Celebrate National Day on March 15th, one of the crucial Hungarian holidays devoted to the 1848 Revolution against Austrian oppression. See thousands of people wearing red, white, and green ribbons called cockades, family activities, and other commemorations.
Go to one of the Spring Festival events, such as jazz or classical music concerts, dance performances, and movie nights.
Take a bath at a bathhouse. No matter how cold a March day will be, such a spa is an exceptionally relaxing experience.
Visit the Hungarian Museum of Fine Arts with Egyptian, Classical, Modern, and Graphic art collections worldwide.
Take pictures of the Hungarian Parliament Building – the one Budapest is famous for.
Sicily, Italy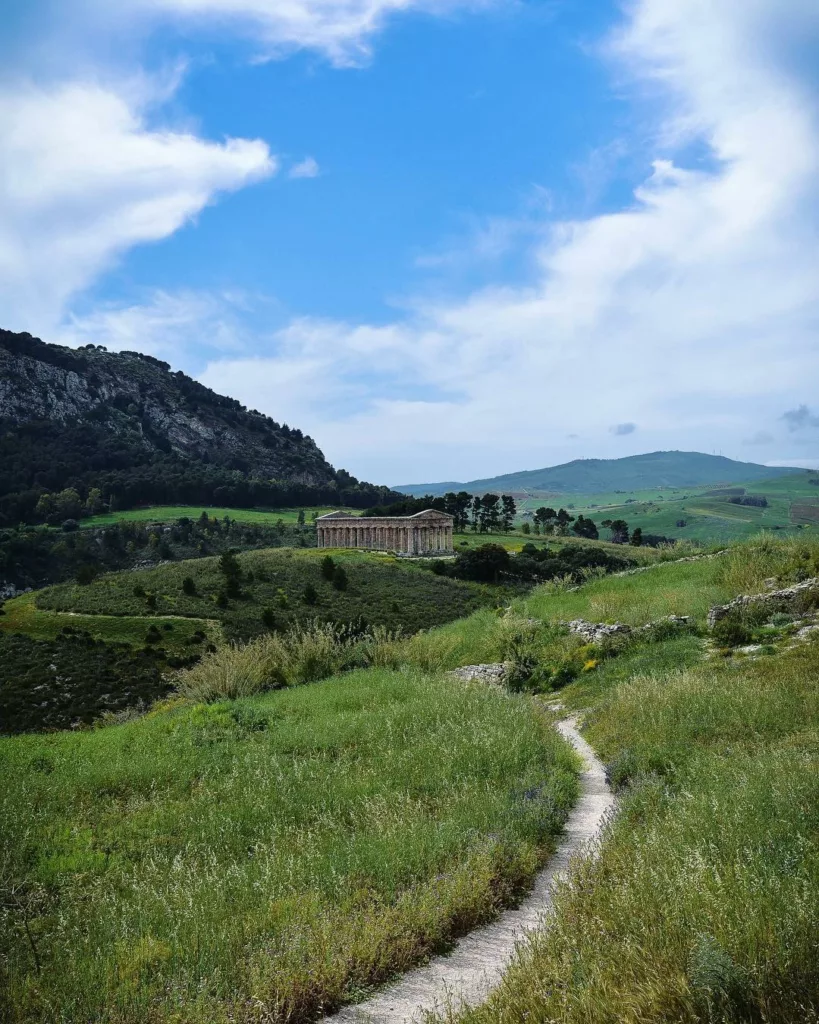 Dreamy, vibrant, romantic Sicily is another excellent option for a March trip. Sicily is not a city, but rather a whole island, the "toe" of the "Italian boot" (Italy looks like a boot on the map.) After a relatively short winter, it starts warming up, and the temperature reaches around 59°F (15°C) at the beginning of spring. Such weather is perfect for outdoor activities, especially hiking, biking, and walking – this is the best way to appreciate the beauty of Sicily's cities.
What to do in Sicily in March
Explore the most popular city in Sicily – Palermo. Enjoy its top-tier cuisine, museums, palaces, and UNESCO World Heritage Sites.
Cycle around Noto, Balestrate, and Taormina with well-developed cycling trails.
Celebrate Saint Joseph's Day, held on March 19th. Visit the city of Trapani, which has its own tradition of laying out vegetarian food for the public.
Attend the Almond Blossom Festival in the city of Agrigento. This is a week-long holiday dedicated to almond trees starting to bloom.
Hike across the island. For instance, check out Cefalù's La Rocca hill, with ruins of ancient buildings and breathtaking viewpoints.
Amsterdam, the Netherlands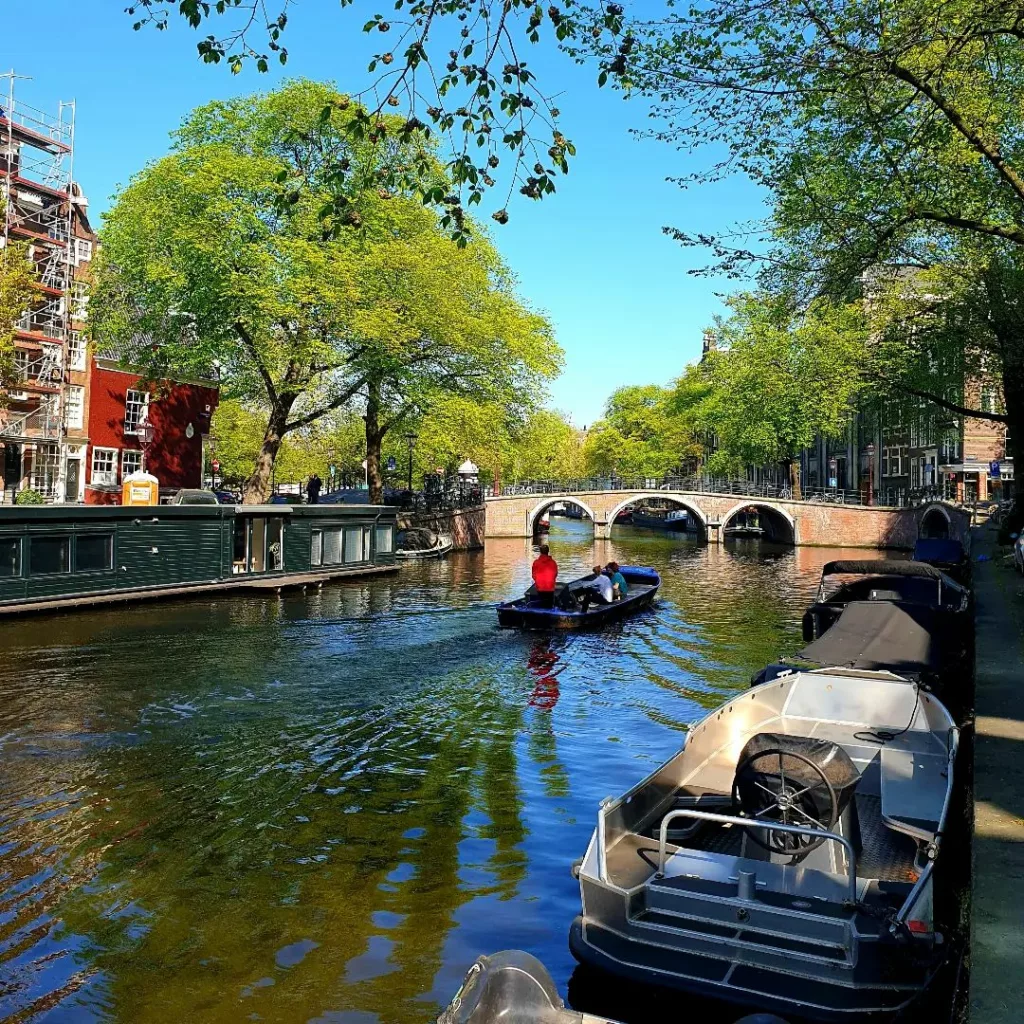 Amsterdam's unique vibe makes it fun to visit throughout the year, and March is no exception. Lovely tiny houses, canals, a bunch of events, and the freshest herring being eaten whole – tourists always return to this place.
What to do in Amsterdam in March
The Tulip Festival, called Keukenhof Gardens, is an absolute must-see. More than 800 sorts of gorgeous tulips are spread over a huge park and look like vibrant patterned carpets. In 2023, it will be held from March 23rd to May 14th.
Visit ARTIS Amsterdam Royal Zoo to see dozens of animals, butterflies, fish, and other creatures.
On March 30th, the Amsterdam Coffee Festival starts. Sample a variety of high-quality blends of coffee and enjoy other activities, such as workshops, barista competitions, and latte art performances.
If you are into jazz, check out the annual Jazz Festival.
Stop by the Van Gogh museum with famous paintings such as Sunflowers, The Bedroom, and self-portraits.
Read also: Best places to take pictures in Amsterdam
Prague, Czechia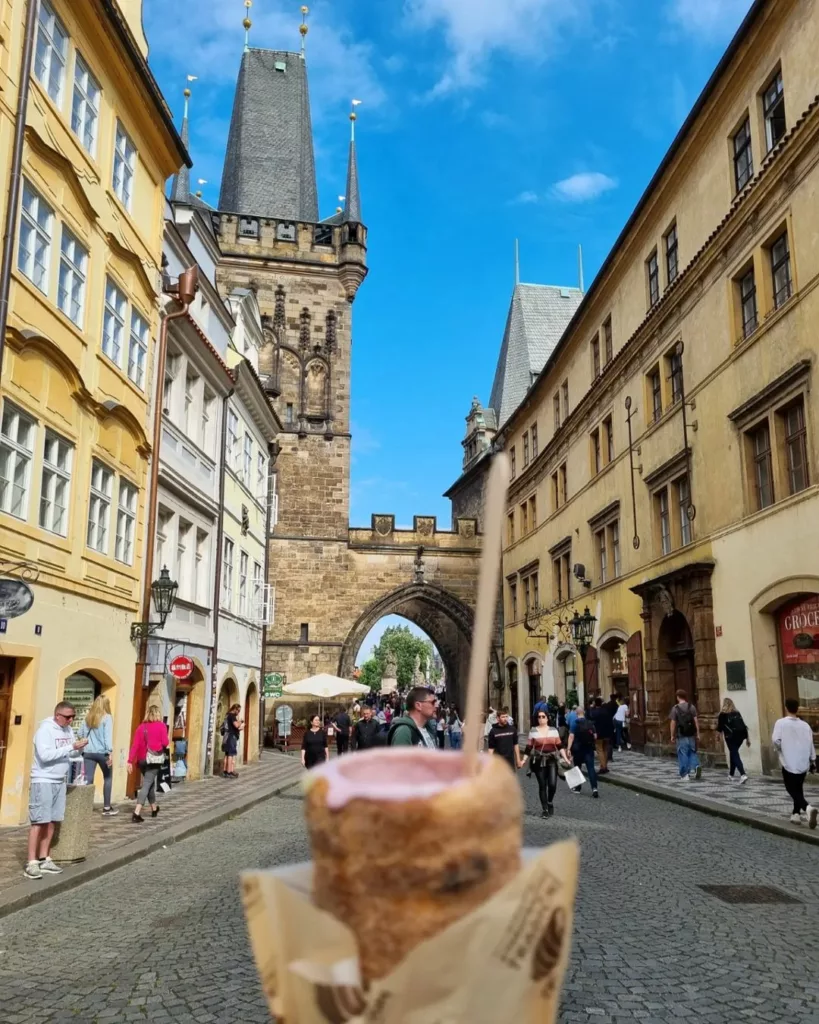 Another particularly charming city to visit in March is Prague, the capital of Czechia. If you are looking for budget-friendly locations, this is a perfect fit. The food is hearty and cheap, and accommodations are affordable, too. The Old Town boasts beautiful architecture, medieval stone paths, and fantastic museums.
What to do in Prague in March
Have a cruise along the Vltava River to take the best pictures of the city from below.
Visit the Mucha Museum. Alfonse Mucha was a Czech Art Nouveau artist known for iconic images of women – you are most likely familiar with his work.
Check out the One World Film Festival, the annual human rights documentary festival held from March 22nd to April 2nd in 2023.
Cross the Charles Bridge to see the Saint Vitus Cathedral, a massive gothic architectural wonder built in the 14th century.
Go shopping at Prague Easter markets in front of St. George's Basilica – this is your chance to try traditional Czech drinks, hot dishes, and "trdelnik" (rolled grilled pastry with sugar and cinnamon).
Frequently Asked Questions
What are the best romantic spring getaways in Europe?
In my opinion, the best way to spend March in Europe with your significant other is to go to: Seville (Spain), Sicily (Italy), Dubrovnik (Croatia), Lisbon (Portugal), and Amsterdam (Netherlands).
Best places to visit in Europe in March with family?
Berlin, Prague, Budapest, and Athens
Best European cities to get the sense of spring in March?
Palermo (Italy), Lisbon (Portugal), and Seville (Spain).
What is the best city to visit in Europe in March?
If I had to choose one city only, it would be Seville. It is the warmest city on the list and shows itself in all its glory in March.
Final thoughts
Traveling to some of the European cities in March is a great idea for several reasons (although March is kind of off-season in Europe).
First, the winter chill begins to recede and temperatures start to become mild and comfortable. There are fewer crowds during and the tourist season has not yet taken off so there is still plenty of availability when it comes to accommodations and travel tickets.
It is also the perfect month for experiencing various festivals: From Carnival celebrations to Easter processions throughout Spain, Italy, Germany and France – each destination has something unique on offer at this time of year.
And if you are into outdoor activities (or just need an excuse for a wanderlusty escape), March is a solid month as daylight hours increase drastically.
So, whether you travel alone, with family, or with loved ones, I highly recommend adding above mentioned cities to your March bucket list. Enjoy your travel!