25 Top Things To Do In Oslo, Norway In 2023: Ultimate Guide
Nadia Podrabinek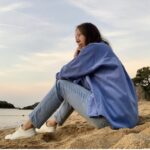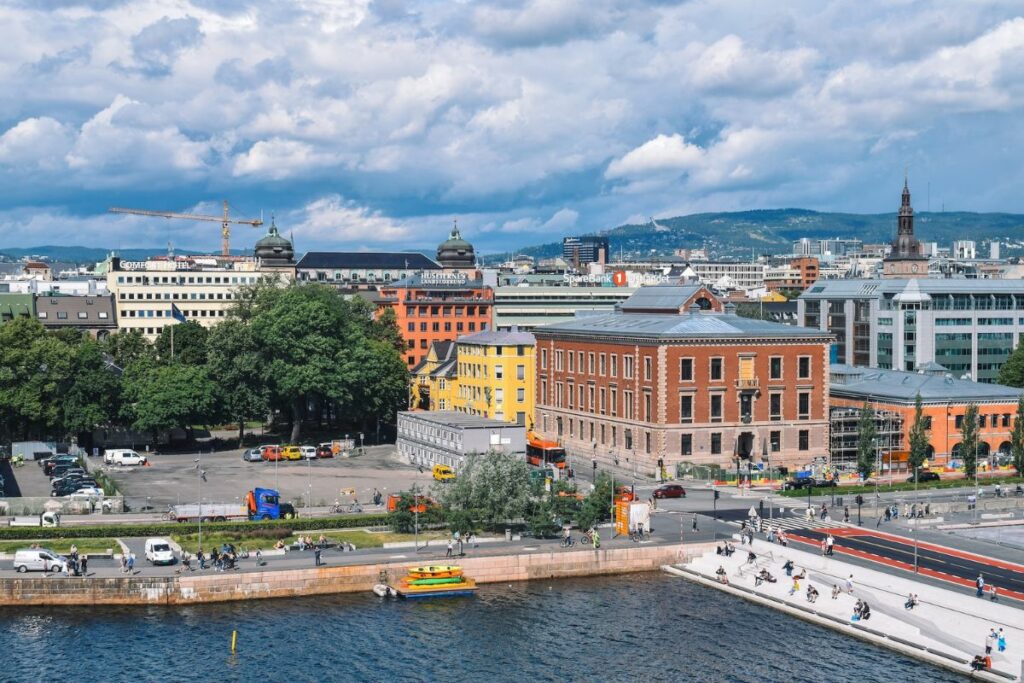 Welcome to Oslo, the capital city of Norway! Since this city leaves no stone unturned when it comes to things to do and unique experiences, you should be prepared to be transported to a whole new world on your trip. But where do you start?
In my guide on the top things to do in Norway, I've covered everything from historic and cultural attractions to the best spots for eating, shopping, and lively nightlife. With my list, you'll have plenty to choose from when you're planning your itinerary for your next Oslo trip.
---
Key Takeaways
Oslo is best known for its culture and art scenes, including its several famous museums.
Plan your visit during the summer months to make the most of the extended daylight hours.
Be sure to use public transport for the easiest way to get around the city.
Be prepared for unpredictable weather, even during the summertime.
---
What Is My Favorite Thing To Do In Oslo?
Since I started traveling, I found myself drawn to Norway. With such a rich tapestry of history and culture, it was a globetrotter's dream! But there's one city that really holds a special place in my heart: Oslo.
As a history buff, I spent a lot of time touring the (seemingly endless) array of museums. But what really surprised me was the amount of culture and vibrancy that the city has to offer. Some of my favorite things to do here include visiting the saunas and simply wandering down the city streets to see what hidden gems I'll come across next.
The first time I found myself in Oslo, I was completely overwhelmed! There is just so much to do and see, and I had no idea where to start. That's actually what inspired me to write this guide – I wanted to give people a chance to experience the absolute best of what Oslo has to offer. Perhaps in the future, you'll be going on about your top things to do in Oslo, Norway.
About Oslo
Culture and lifestyle
What really sets Oslo apart from any other city I've visited is its lifestyle and culture. The city combines its Scandinavian roots with more contemporary values and its culture can really only be characterized as the perfect blend of nature, art, music, and outdoor activities.
Everywhere you go, there is a dynamic, down-to-earth vibe that I just can't get enough of.
To truly understand the culture in Oslo, you'll need to completely immerse yourself in the festivals and other events that the city offers. In fact, the city is often host to a range of live music events and music festivals that will knock your socks off!
Climate and best time to visit
If you're planning a visit, you'll want to time it just right to get the most out of your experience in Oslo. Things to do include visiting the museums, grabbing some delicious food, and exploring the cultural and historical sites around the city.
Usually, the temperatures in the city start to rise from around May and stay relatively warm until the end of August.
During these months, you can expect daytime temperatures of around 60°F – 70°F (Around 15°C – 21°C). But don't let these temperatures fool you! The evenings are typically much colder and can dip to around 40°F (4°C).
Getting Around In Oslo
Overview of public transportation
Oslo has a well-developed and super-efficient public transport network, which makes exploring the city a breeze. The public transport system includes buses, trams, subways (T-bane), ferries, and even trains that cover the entire city.
If you're traveling here, you'll want to check out the Ruter app to book your tickets and check for available routes. You can also use the Oslo Pass for free traveling within certain zones and even cash in for some free museum tickets!
Tips for renting cars or bicycles
Although car rentals are pretty popular in other areas of Norway, Oslo is the perfect destination for getting around quickly and easily. Instead of paying for a costly rental car, you can always rent a bike, take public transport, or even walk!
Most of the main attractions are clustered closely together, making it super simple to get around. Still, if you want to rent a car, I'd recommend familiarizing yourself with the rules of the road, having insurance coverage, and getting an International Driving Permit.
I'd recommend renting a bike or taking public transport, though, as it's often cheaper and much easier than getting around by car.
Walking and cycling paths
Oslo is filled with walking and cycling paths that make it convenient to get around. Before you head out for a day of exploring, though, you may want to grab a walking or cycling map of Oslo.
These maps outline the designated walking and cycling paths and will help you to plan your routes more effectively. The best apps to use are generally 'Ruter' and ' Oslo City Bike' since they have all the information on routes and public transport.
Top Historical Attractions
Akershus Fortress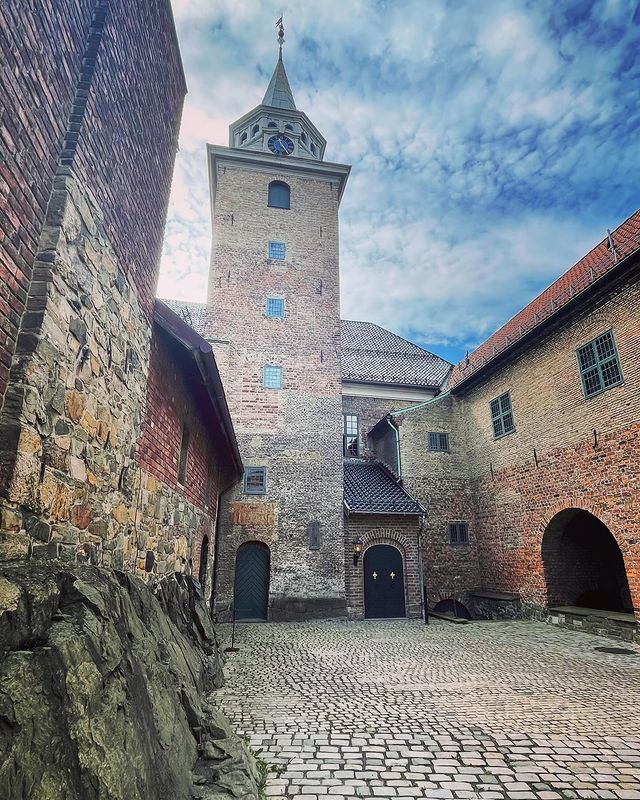 Price: Access to the Fortress grounds is free, while access to the Defense Museum is around $10 (100 NOK) per adult and $4 (40 NOK) per child
Opening hours: The grounds are open from06:00 – 21:00 every day
Originally built in 1299, Akershus Fortress is a historic medieval castle that has served as a military stronghold, a prison, and even a royal residence! The Fortress has expanded and gone through several renovations over the years and still stands as one of the oldest medieval castles in Norway.
Tips for visitors
Take advantage of the free entrance to the Akershus Fortress grounds and enjoy the viewpoints of the city and the Oslo Fjord.
Be sure to join the guided tours in the summer.
Oslo Cathedral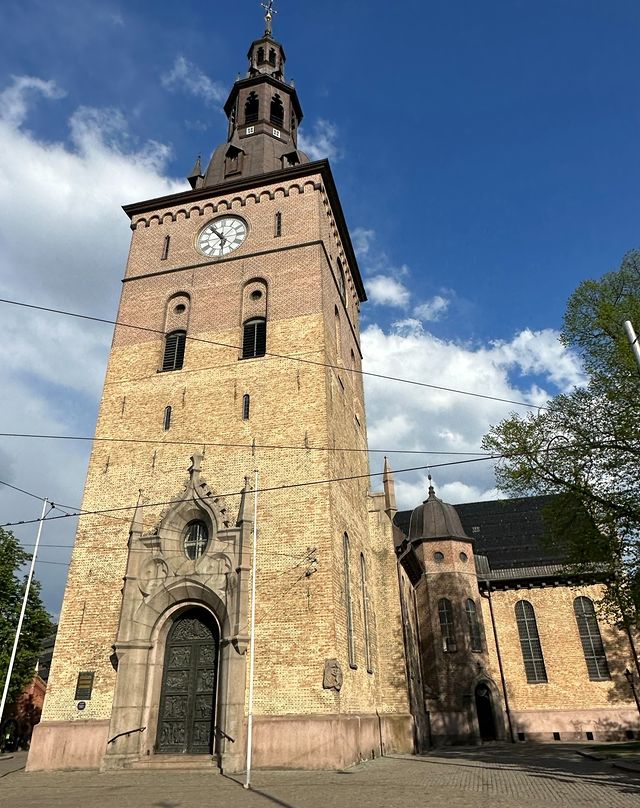 Price: Free
Opening hours: Every day from 10:00 – 16:00 (except Fridays, when it is only open at night from 16:00 – 23:30)
If you're wondering what to do in Oslo that won't hurt your budget, I've got just the thing. Dating back to the 17th century, the Oslo Cathedral (also known as Oslo Domkirke) in the city center is Olso's main cathedral and still hosts religious ceremonies and royal weddings to this day.
It's a significant historical and religious landmark and is open to the public. It serves as a sanctuary for people of all beliefs and backgrounds – everyone is welcome here!
Tips for visitors
Take some time out to admire the artwork on the ceiling by artist H.L. Mohr.
Look out for the Devil of Oslo statue outside – it's over 900 years old!
The Royal Palace
Price: Walking around the grounds is free, and guided tours cost up to $17 (175 NOK)
Opening hours: Every day 10:00 – 17:00 (June to August)
The Royal Palace in Oslo, Norway, is the official residence of the Norwegian monarch, King Harald V and Queen Sonja. The Royal Palace was built in the 1840s, and is an impressive building with over 170 rooms! The Royal Palace is surrounded by the Palace Park (Slottsparken), where visitors can wander the grounds. In the summer, the palace opens its doors for guided tours for a glimpse into royal life!
Tips for visitors
Don't miss the changing of the guard ceremony that happens every day at 13:30.
Guided tours are usually offered from late June to mid-August, so be sure to book your tickets in advance! The spots fill up pretty quickly.
Things to Do in Oslo: Museums and Cultural Centers
Munch Museum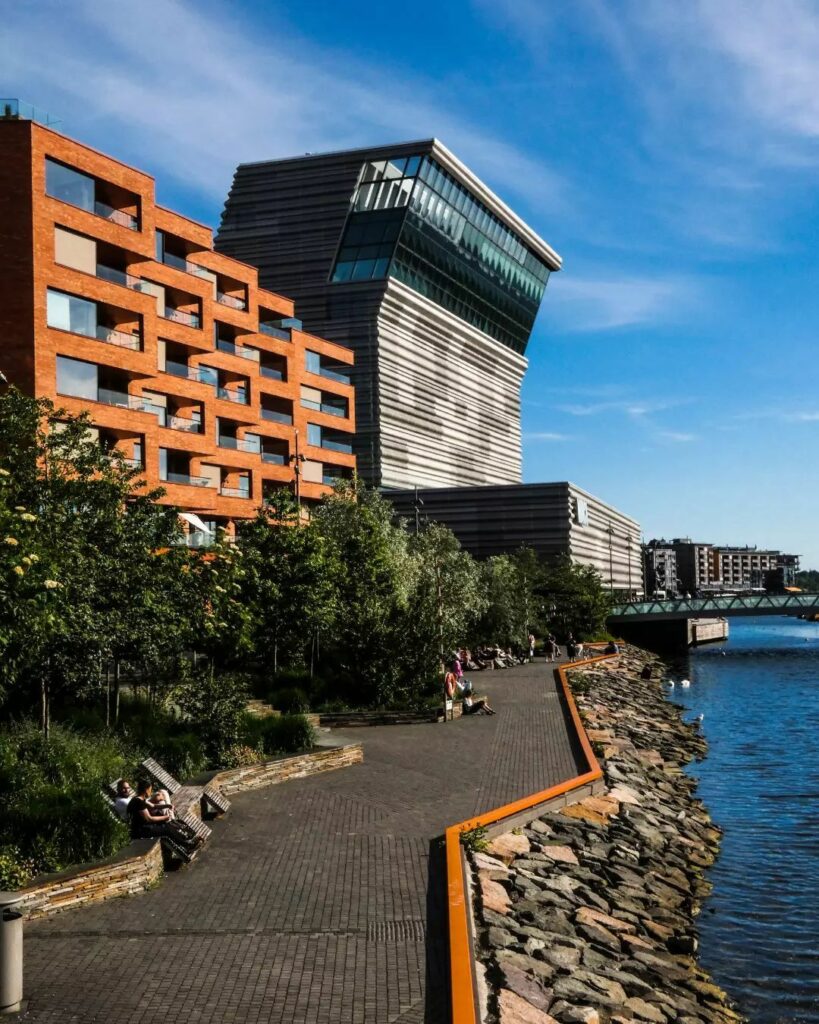 Price: $10 – $15.50 (100 NOK – 160 NOK)
Opening hours: Sunday – Tuesday 10:00 – 18:00, Wednesday – Saturday 10:00 – 21:00
The Munch Museum is a celebration of the life and work of the renowned Norwegian artist Edvard Munch. As one of the largest single-artist museums in the world, it has over 26,000 artifacts such as paintings, sketches, and writings from the artist.
Tips for visitors
With over 26,000 artifacts on display at the Munch Museum, you're going to want to spend a good amount of time here.
Make sure to see some of Munch's most famous paintings like 'The Scream' and 'Madonna'.
Norwegian Folk Museum
Price: Up to$17.60 (180 NOK)
Opening hours: Monday – Sunday 10:00 – 17:00
The Norwegian Museum of Cultural History (better known as the Norwegian Folk Museum or Norsk Folkemuseum) is an open-air museum that pays tribute to Norwegian History. It's definitely one of the best things to do in Oslo!
The historical museum is dedicated to preserving and showcasing Norwegian cultural history and has a collection of over 150 traditional buildings, including farmhouses, barns, and fishermen's huts.
Tips for visitors
Plan your trip in the summer, when you can enjoy all of the outdoor activities here.
With over 150 buildings and exhibits to explore, you should plan to spend a few hours here.
Fram Museum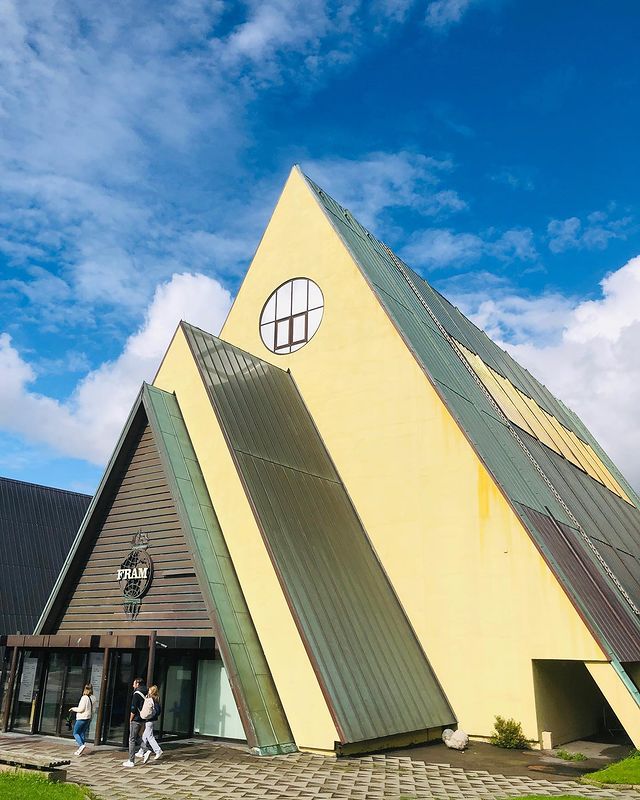 Price: Around $5 – $14 (50 NOK – 140 NOK)
Opening hours: Every day from 09:30 – 18:00
The Fram Museum is completely dedicated to polar exploration and particularly focuses on the history and achievements of Norwegian explorers Fridtjof Nansen, Otto Sverdrup, and Roald Amundsen.
The main attraction at the museum is the Fram, which is the world's first ice-breaking ship made of wood. The Fram was used in expeditions to the North and South Poles between 1893 and 1912.
Tips for visitors
The Fram Museum is filled with interactive exhibits, so be sure to check them out!
Consider combining your visit with other museums in the Bygdøy Peninsula like the Norwegian Maritime Museum and the Kon-Tiki Museum.
Historical Museum
Price: Up to $10 (100 NOK)
Opening hours: Tuesday – Sunday 10:00 – 17:00 (Thursday until 18:00)
The Historical Museum in the city center of Oslo is part of the National Museum of Cultural History and the University of Oslo. The museum is home to a huge collection of historical artifacts, which will give you a glimpse into Norway's past from the Stone Age all the way until today. The exhibits cover different periods and regions, including Viking history, ancient Egypt, Africa, and the Stone Age.
Tips for visitors
Usually, your ticket would allow you free access to the Viking Ship Museum as well. However, the Viking Ship Museum is currently closed for renovations until 2026.
While the new Museum of the Viking Age is still under construction, you can find plenty of Viking history here.
Maritime Museum
Price: Up to $14 (140 NOK)
Opening hours: 1 April – 30 September: Every day from 10:00 – 17:00, 1 October – 31 March: Tuesday – Sunday 11:00 – 16:00
The Norwegian Maritime Museum (NMM) is right on the waterfront of the Bygdøy Peninsula. The museum has a strong focus on maritime history, shipbuilding, and underwater technology for a ton of coastal fun and intrigue.
Founded in 1914, the museum has an impressive array of exhibits that includes Norway's oldest boat which dates back to 200 BCE.
Tips for visitors
Combine your visit with a trip to the nearby Fram and Kon-Tiki museums.
There are guided tours available through the museum, with times varying depending on the season and availability.
Kon-Tiki Museum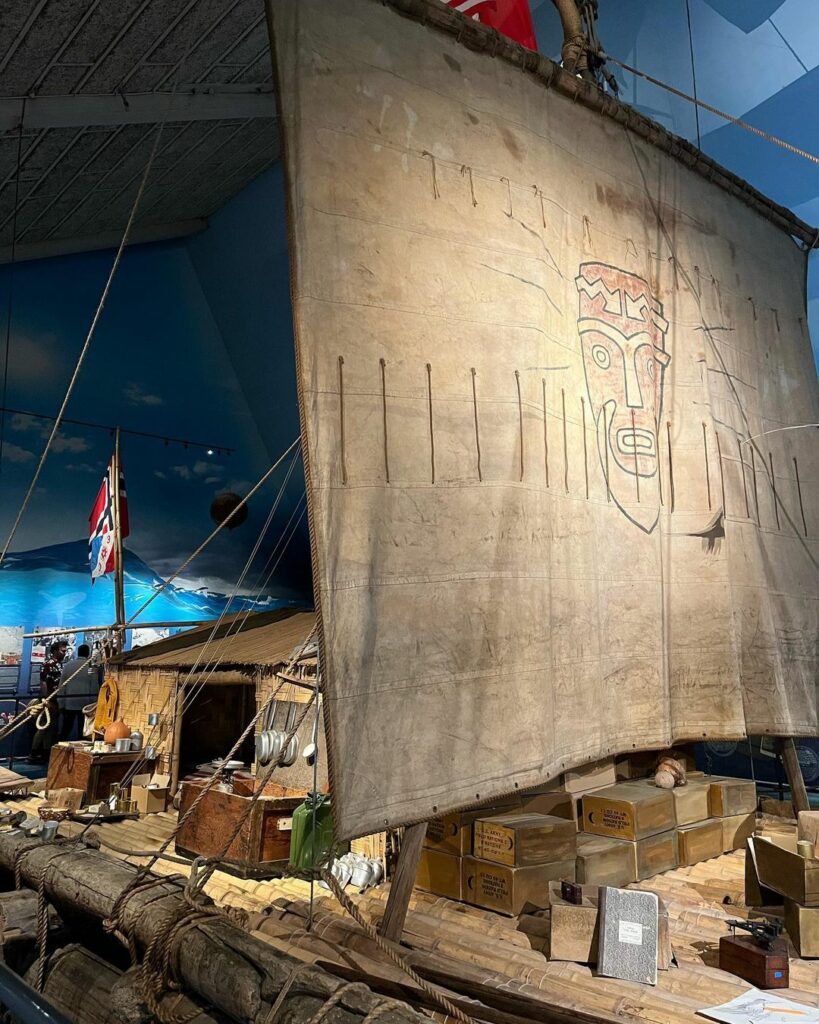 Price: $5 – $14 (50 NOK – 140 NOK)
Opening hours: Every day 09:30 – 18:00
The Kon-Tiki Museum is dedicated to the works and exhibitions of Thor Heyerdahl, who was a well-known historian, explorer, and adventurer.
Of course, the museum focuses on the famous Kon-Tiki expedition in 1947, where Heyerdahl crossed the Pacific Ocean from South America to Polynesia on a traditional balsa raft. The original Kon-Tiki raft can actually be found here!
Tips for visitors
Take advantage of the museum's interactive exhibits.
Make sure to combine your visit with a trip to other nearby museums on the Bygdøy Peninsula.
Olso Opera House
Price: Varies depending on performance, usually between $10 – $89 (100 NOK – 900 NOK).
Opening hours: Take a walk around the Opera House at any time, or book a show (varying dates and showtimes are available).
The Olso Opera House is a testament to modern architecture on the waterfront in Oslo, Norway, and is right next to Oslo's Central Station. It's the site of the Norwegian National Opera and Ballet and has become a popular attraction for tourists thanks to its stunning design.
The building was completed in 2007 and was designed to resemble a glacier rising out of the fjord, with white granite and Italian Carrara marble cladding.
Tips for visitors
Check for any available guided tours to catch a glimpse backstage and grab a meal at the on-site restaurant.
Visit the Opera House roof during sunset for some of the best views of the Olsofjord.
Vigeland Museum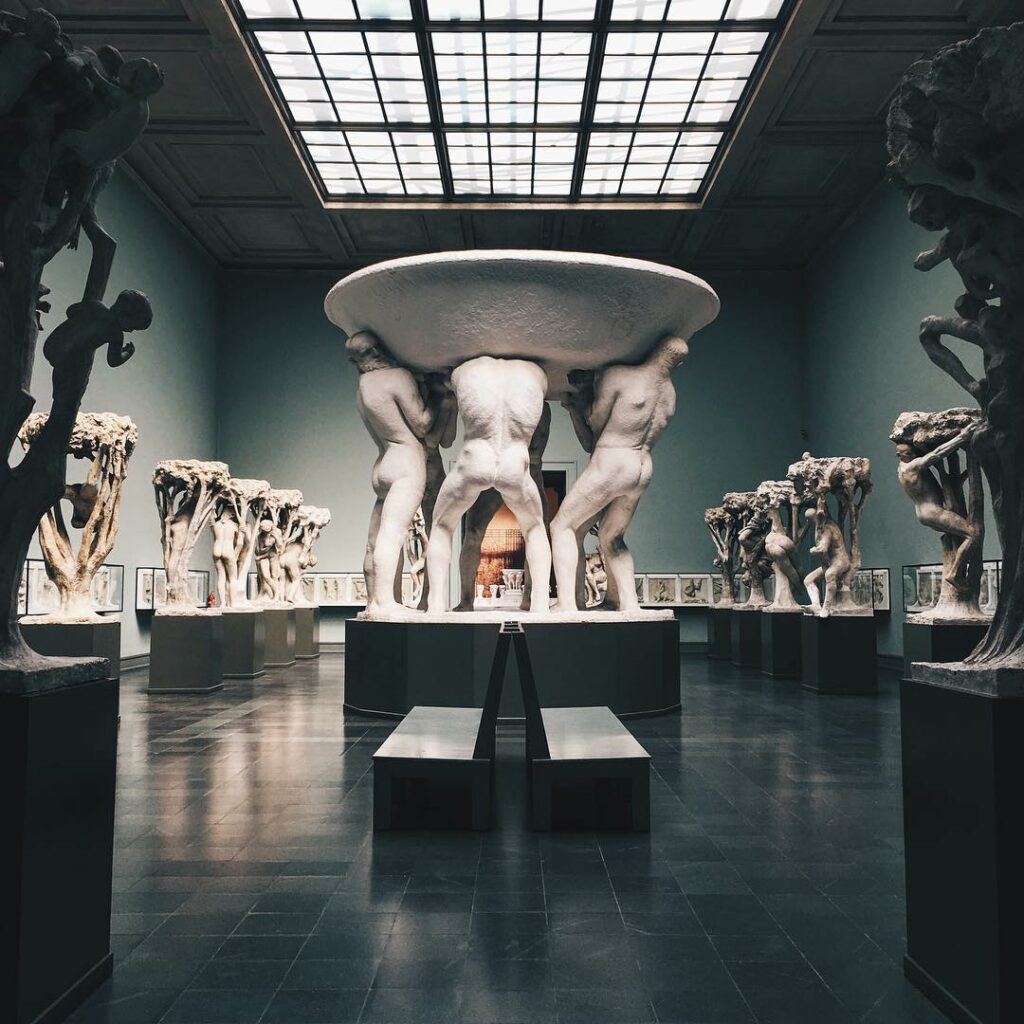 Price: Up to $10 (100 NOK)
Opening hours: Tuesday – Sunday from 10:00 – 17:00
The Vigeland Museum is a dedicated sculpture museum that is located at the former home and studio of Gustav Vigeland. The museum is right near Vigeland Park, where you can find other sculptures from the renowned artist.
Additionally, the museum often hosts contemporary Norwegian art exhibits, so be sure to keep an eye out for any ongoing exhibits during your trip.
Tips for visitors
Don't forget to finish your museum trip with a stroll through Vigeland Park.
Don't miss the opportunity to book a tour of Vigeland's third-floor apartment.
Astrup Fearnley Museum of Modern Art
Price: Up to $15 (150 NOK)
Opening hours: Every day from 11:00 – 17:00 (until 19:00 on Thursday)
The Astrup Fearnley Museum of Modern Art is a must-see for art lovers and architecture enthusiasts. The museum is housed within a one-of-a-kind building that was designed by the Italian architect Renzo Piano and has several floors that are dedicated to showcasing the artwork of both local Norwegian and international artists.
Tips for visitors
Check the museum's schedule for temporary exhibits during your trip.
Be sure to check out works by some of the world's most famous artists like Andy Warhol and Jeff Koons.
Parks and Nature
Vigeland Sculpture Park
Price: Free
Opening hours: Always open
You can find the Vigeland Sculpture Park within Frogner Park in central Oslo. This unique attraction showcases more than 200 sculptures that were created by famous artist Gustav Vigeland and is the largest display of sculptures in the world, covering around 80 acres of land. The sculptures are made of bronze, iron, and granite, and are known for depicting various aspects of human life and emotions.
Tips for visitors
Take some time to enjoy these sculptures before heading to the Vigeland Museum for a full-day trip.
Don't miss two of the most famous statues at Vigeland Park – 'The Monolith' and 'Angry Boy'.
Oslo Fjord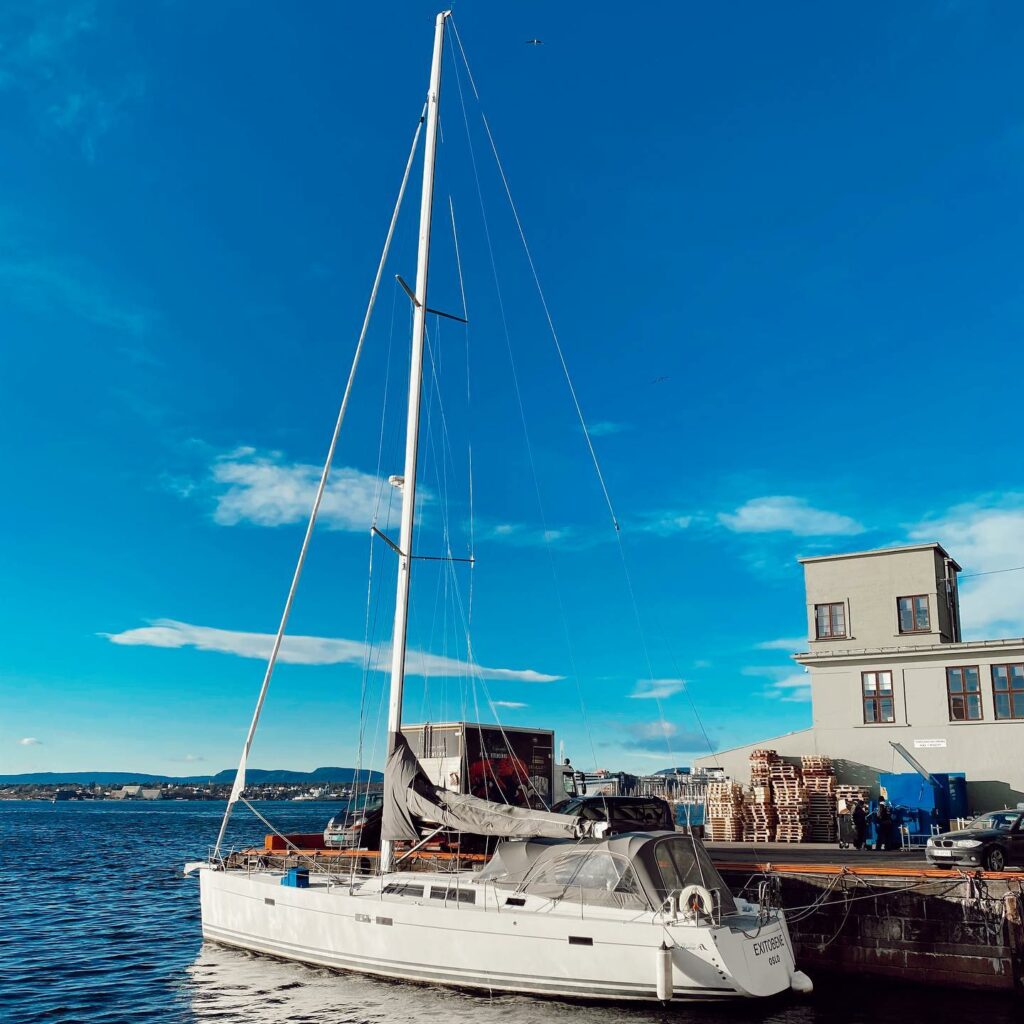 Price: From $38 (390 NOK)
Opening hours: Various dates and times available
If you want to get a better view of the Oslo Fjord, then why not take a sightseeing cruise? There are several tour boats, including traditional wooden boats and modern ferries, that depart near Oslo Station, which means they can get booked up pretty quickly by tourists.
Typically, these cruises last between two to three hours and take you on a trip around the surrounding bays, and hidden coves, and pass several small islands.
Tips for visitors
Be sure to book your tickets in advance to secure your spot.
If time allows, then try out an island-hopping cruise to see even more of what Oslo has to offer.
Oslo Botanic Garden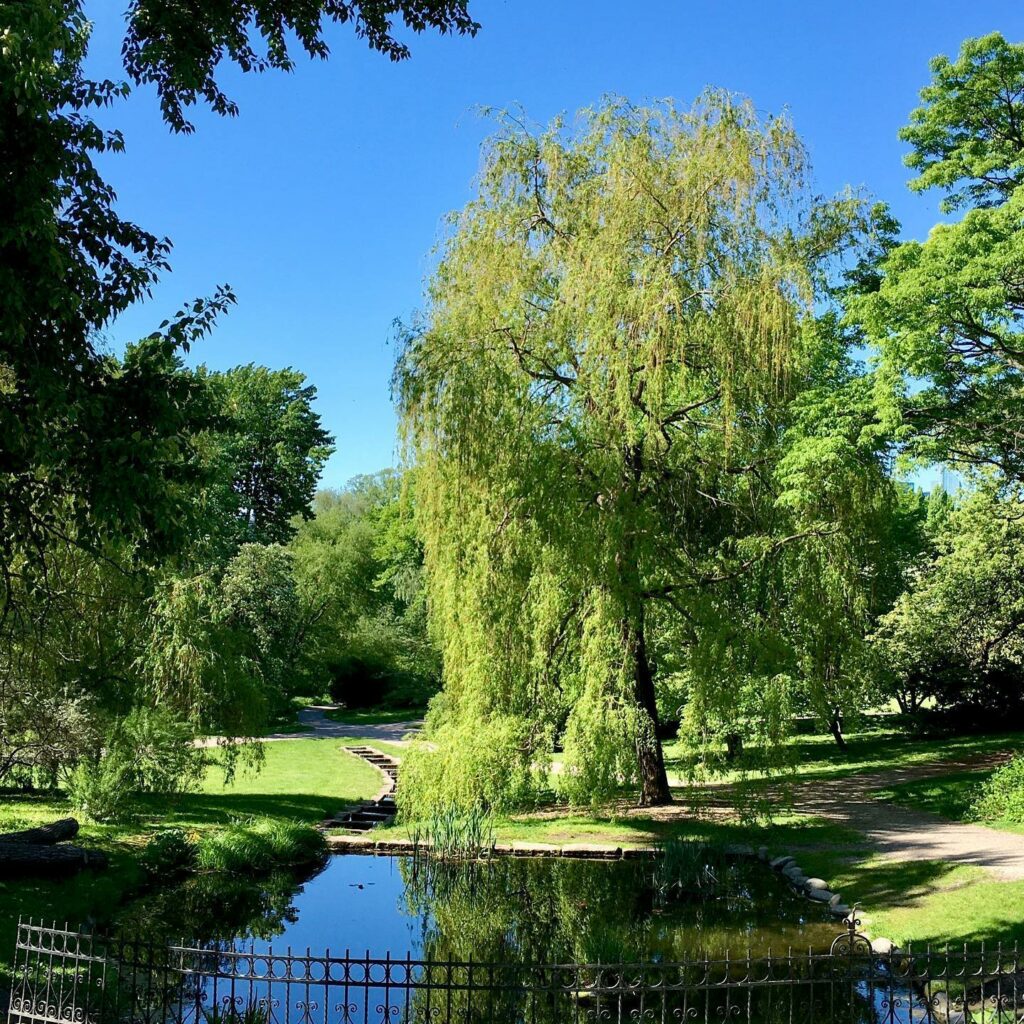 Price: Free
Opening hours: Every day from 07:00 – 21:00
The Oslo Botanical Garden is one of the oldest botanical gardens in Norway, dating all the way back to 1814! The garden is home to over 7,500 individual plant species, including local and international varieties. It's primarily set up as an arboretum, with more than 1,800 different species that are scientifically organized. There are also two greenhouses on the grounds, the Palm House and the Victoria House.
Tips for visitors
There is a unique ' Scent Garden' here that provides a sensory experience for visually impaired or disabled visitors.
Throughout the garden, you'll find woven sculptures by artist Tom Hare, so be sure to keep an eye out for them.
Food and Drink Experiences
Barcode Street Food
Opening hours: Monday – Saturday 11:00 – 23:00, Sunday 12:00 – 22:00
Where to find it: Dronning Eufemias gate 14, 0191 Oslo, Norge
Barcode Street Food is a food hall that has tons of different tastes and flavors to choose from. Here, you'll find everything from Jefjel Healing Foods' Afro-Caribbean flavors to mouth-watering Indian dishes from Der Peppern Gror.
My favorite spot here is Bacalao Til Folket, though, since it combines Portuguese spices and dishes with a little bit of a Norwegian twist. I'd highly recommend giving the Krabbekaker med båtpotet a try while you're here. These crab cakes use fresh crab meat (sourced from Hitra) with garlic, lime, onion, and just a touch of chili for a flavor sensation!
Mathallen Food Hall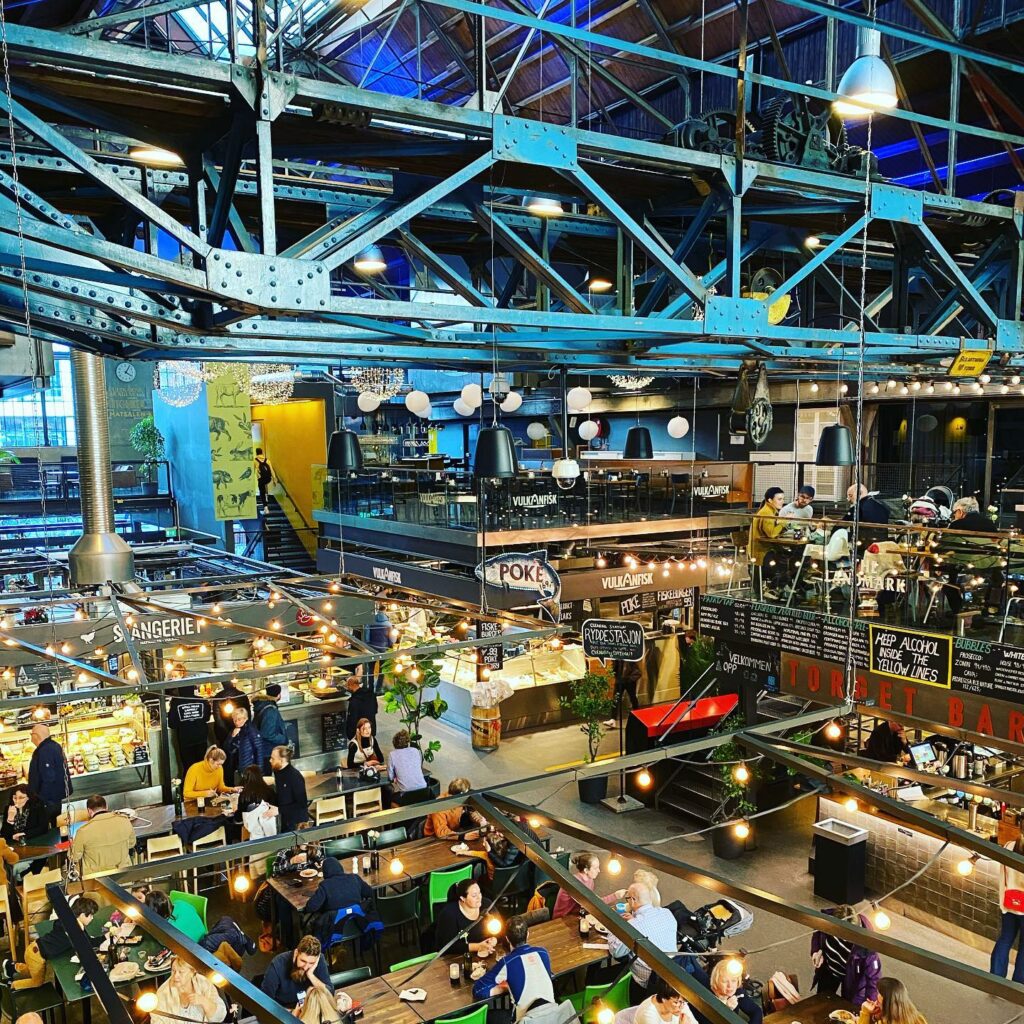 Opening hours: Tuesday – Saturday 10:00 – 20:00, Sunday 11:00 – 18:00
Where to find it: Vulkan 5, 0178 Oslo, Norge
Yip, I'm including another food hall on my list! But that's only because I love having so much variety. And can you really blame me? Oslo has some of the best food halls I've ever been to. With over twenty eateries to browse and try, you're sure to find something you love.
For my personal recommendation, I can't rave about Helt Vilt enough. Their selection of venison-based meals, coupled with Norwegian and Icelandic beer, aquavit and gin, and perfect wines is a real treat for your tastebuds.
Nightlife and Entertainment
With such a young population, there's no wonder that Oslo has a thriving nightlife scene with plenty of bars, clubs, and entertainment venues. But if you really want to get a taste of the different party scenes in Oslo, I'd recommend giving these bars and clubs a try:
Blå Oslo
Blå is an eclectic club and cafe in Oslo, Norway. While you can snack on some delicious food here during the day (while getting amazing views of the Akerselva River), the bar transforms into a live-music haven when the sun goes down.
If you're into finding local upcoming artists, R&B music, or contemporary jazz, then this is the place to be! You can also dance the night away to the smooth sounds of Norway's hottest DJs and some international artists from time to time.
HIMKOK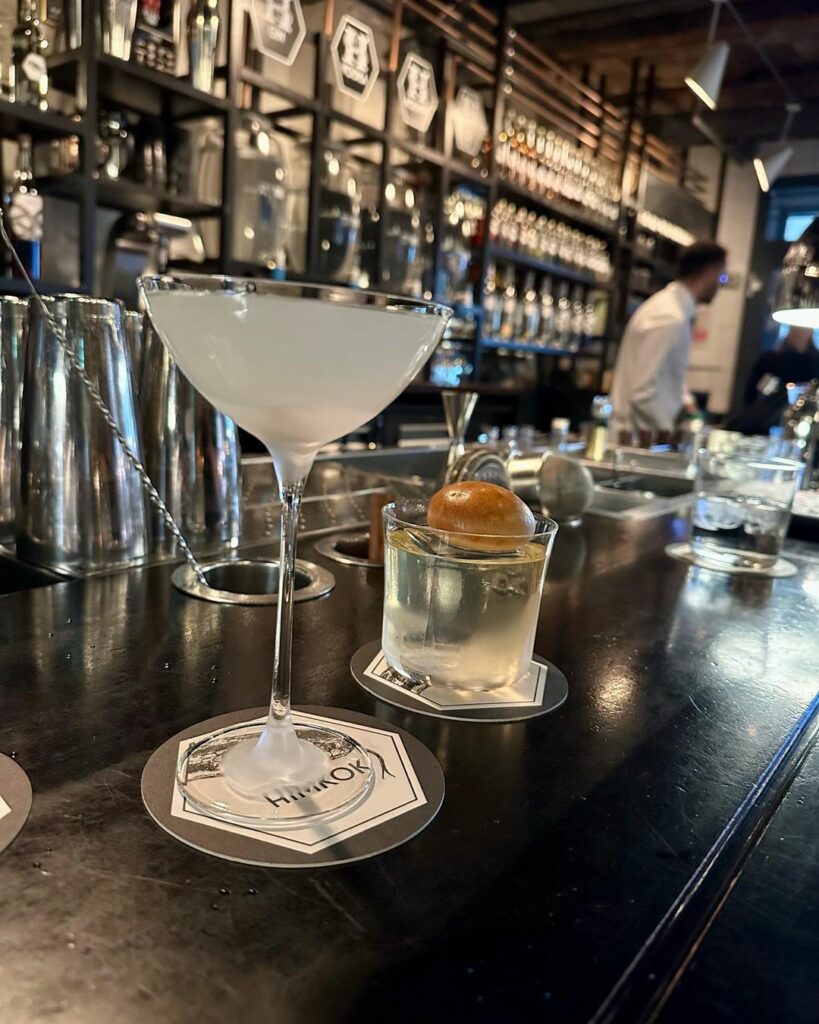 Looking for a more relaxed vibe with amazing cocktails? Then HIMKOK in downtown Oslo has got you covered. This not-so-secret speakeasy has expertly crafted cocktails and a range of spirits that are distilled on the premises, so you're guaranteed a one-of-a-kind experience here. You'll also get a taste of traditional Nordic tastes with their aquavit, vodka, and delicious gin.
Remember to bring your camera along for this one (or, at least have your phone nearby). The 1930s speakeasy aesthetic is perfect for taking Instagram-worthy snapshots.
Tilt
Get ready for a night of fun and games with Tilt in Torggata. When you step inside, you'll find a total gamer's paradise, complete with retro arcade games, pinball machines, and so much more. In fact, Tilt has an impressive collection of over 25 games at any given time.
Besides its amazing game collection, Tilt has an assortment of Norwegian microbrews and high-quality imported beers. So, if you feel like letting your hair down and tapping into your inner child, then this is the place to be.
Shopping in Oslo
Bogstadveien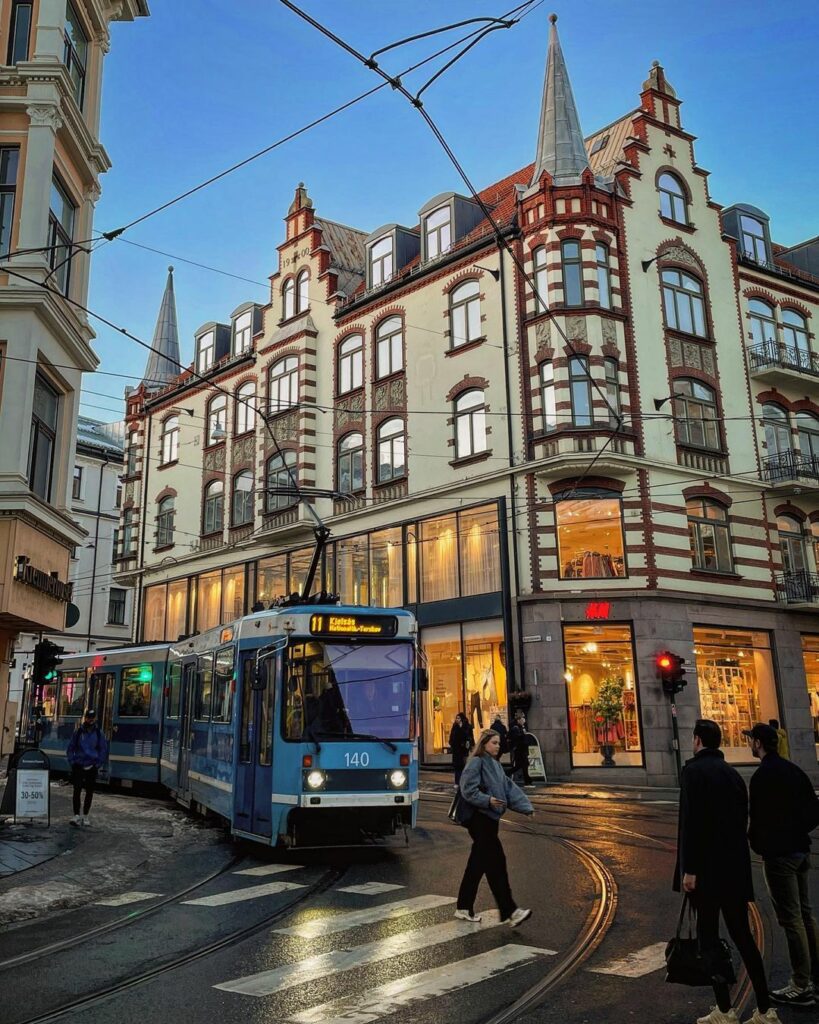 Bogstadveien is a popular and vibrant shopping street that is loved by locals and tourists alike! Stretching from the Royal Palace to Majorstuen, the street has around 300 shops and cafes where you can indulge in a delicious delight or get in some much-needed retail therapy.
At the Majorsteun end of the street, you'll find well-known brands like H&M, Monsoon, BIK BOK, and more. But as you make your way closer to the city center, Bogstadveien turns into Hegdehaugsveien, which is where you'll find the flagship store of Moods of Norway and other smaller Scandanavian boutiques.
Aker Brygge Shopping Center
Aker Brygge is a two-for-one experience, with shopping and dining locations all in one convenient spot! Here, you'll find over 30 different stores that specialize in fashion, groceries, books, jewelry, and even some souvenirs to take home with you. The shopping streets, Jenny Hemstads Gate, and Holmens are also home to amazing stores like Mark + Brandy and Milla Boutique.
Nestled along the Oslo harbor, Aker Brygge combines the old with the new for an atmospheric shopping experience. Among the historic shipyard buildings with some upgraded architecture, you'll find only the best shopping destinations right here!
Events and Festivals in 2023
Oslo Jazz Festival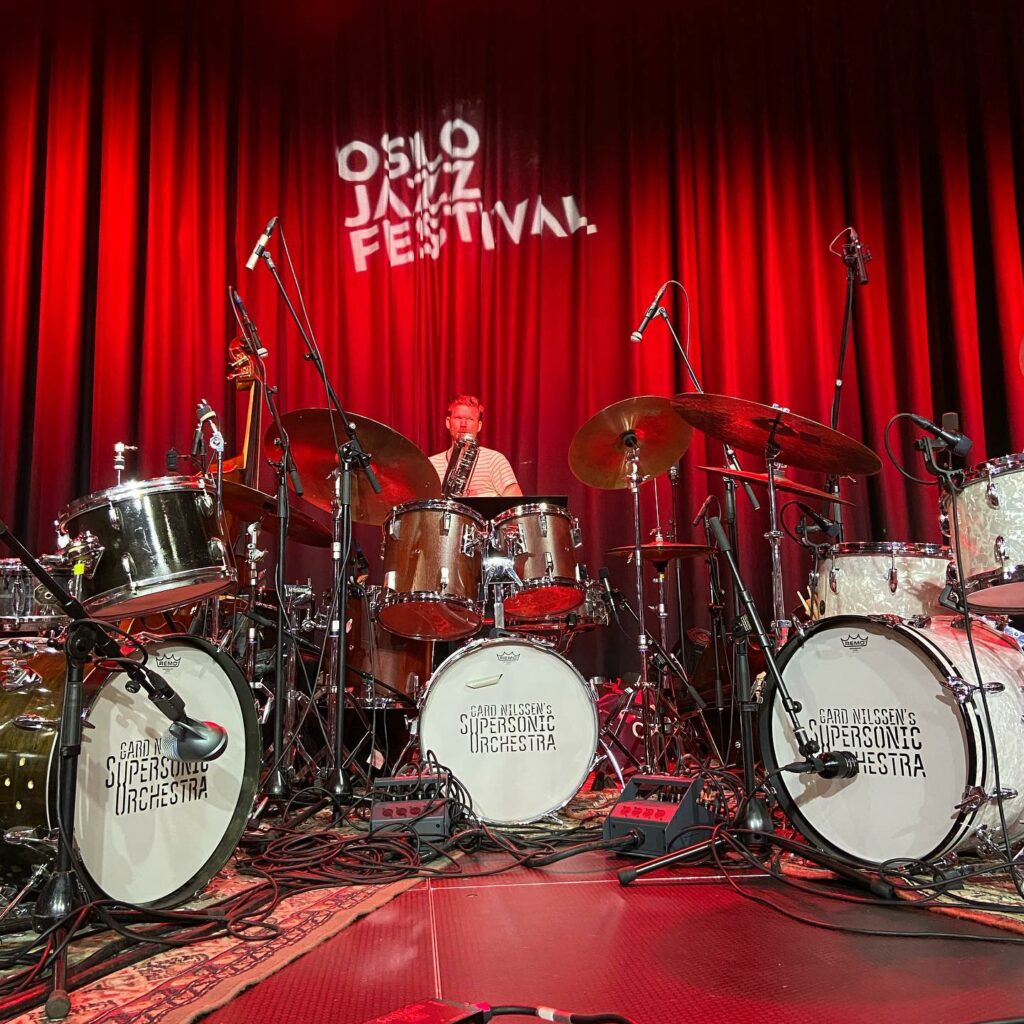 The Olso Jazz Festival is an annual celebration of jazz music and its rich history. Celebrated in August every year, this festival draws in tons of crowds from all over the world to experience the smooth sounds of up-and-coming artists, and jazz legends, and learn more about how jazz came to be.
The festival showcases pretty much every genre of jazz you can imagine – from ragtime to rap, swing, bop, and even acoustic jazz.
Brew Festival 2023
The independent craft beer festival in Oslo is a two-day brewing extravaganza and features over fifty Norwegian, Scandinavian, and international breweries at Prindsen Hage. So, if you're a beer connoisseur or brewing enthusiast, you won't want to miss out on this one.
In addition to the huge collection of perfectly crafted beers, you can join masterclasses with some of the featured breweries, go beer tasting, get some grub at the food stalls, or dance to the sounds of the live DJs in the gardens.
Oslo Pix Film Festival
Are you a movie buff? Then I have great news – you're going to love the Oslo Pix Film Festival. This festival showcases groundbreaking and award-winning films every year (since 2017) from every genre you can imagine. From Hollywood hits to smaller indie productions and cinema classics, you'll find it all here. You'll even get a glimpse at some advanced screenings of upcoming releases!
Tips and Tricks for an Authentic Oslo Experience
Do's and Don'ts in Oslo
When you're out and about in Oslo, you're going to want to keep a few do's and don'ts in mind. Remember, when you're traveling to any foreign country, you're going to want to be respectful of their laws and customs, so it's important to do some research before your trip.
Based on my visits to Oslo, here are some of my top tips for your trip:
Do take extra layers with you. Oslo can get pretty cold (even in the summer months), and the weather can be unpredictable. I'd recommend taking a rain jacket with you when you're exploring the city.
Don't assume that everyone speaks English. Although a large portion of the locals can speak English, you may want to learn some key Norwegian phrases in case of an emergency.
Do use public transport. Renting a car in Oslo can be pretty pricey, but you may not want to walk everywhere you go. Be sure to download some helpful apps like Ruter for more information on public transport routes and tickets.
Don't let the weather stop you from having a good time. If the weather turns ugly, be sure to head to some of the local indoor attractions.
Do be flexible when it comes to your itinerary. With so much to see and do, you may find yourself changing course on your trip.
Don't litter. Oslo is known for its sustainable, eco-friendly practices.
Do try the local cuisine. Immersing yourself in the culture and heritage is all part of the experience.
Hidden gems in the city
Want to stray off the beaten path? Then you're in luck. I've put together a list of some of the best-hidden gems in and around Oslo.
My favorite unusual things to do in the city include:
Try out a KOK floating sauna.
Eat and relax at SALT. This restaurant-slash-spa experience is one of the most unique attractions in the city.
Experience the architectural marvel that is the Deichman Library.
Try out a lesser-known museum at the Mini Bottle Gallery.
See the city on a Hop-on Hop-off bus for exploring on a time-crunch.
A Map of all Attractions in Oslo
Conclusion
With tons of unique attractions and sights, Oslo is hands down the crown jewel of Scandinavian cities. But you'll want to be prepared when you're traveling here for the first time.
Luckily, my guide should help you navigate this incredible city and encourage you to try some of the very best that Oslo has to offer!
Frequently Asked Questions
Is 2 days enough for Oslo?
If you're traveling on a tight schedule, two days is more than enough in Oslo. It should give you enough time to see the major attractions, indulge in delicious food, and spend some time wandering around and finding hidden gems. Of course, that's not to say that you shouldn't stay longer in Oslo – there's plenty to keep you entertained for several days if you have time to spare.
What is Oslo famous for?
Oslo is famous for its sleek, modern architecture and design. And perhaps one of the best examples of this is the Oslo Opera House, which combines unique angles and design elements to create a one-of-a-kind building. The Oslo Opera House is right next to Oslo Central Station, so if you're arriving by bus or train, then it's pretty hard to miss.
Is it worth it to go to Oslo?
Oslo is an absolutely beautiful city that looks and feels cool and modern. However, it actually has a ton of history and culture that makes it worthwhile to explore. With several world-class museums and historical sites, as well as fun attractions and amazing food, Oslo is definitely worth your while if you're traveling to Norway.
How many days should I stay in Oslo?
Generally, I'd recommend spending around two to three days in Oslo to get the full experience of everything it has to offer. If you're visiting Oslo for two days, you should have enough time to see all of the main attractions. But if you have an extra day to spare, you can really drink it all in without having to jam-pack your days or rush through your experiences.
What to do in Oslo in winter?
Oslo is the perfect winter destination! With tons of saunas (including floating saunas like KOK), cozy restaurants, and indoor museums, you'll be spoilt for choice on what to do. There are even winter parks that cater to adventure-seekers and families, where you'll find activities like skiing to keep you entertained.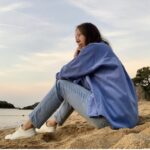 Hello, my name is Nadia.
I usually write about traveling (there are so many places to fit all the lifestyles), relocation (finding a job overseas or moving without losing an income), and living in a foreign country (adapting to a different culture and mentality). Follow me on Twitter, Facebook, Instagram, or LinkedIn!
This post might include some affiliate links. If you make a purchase through these links, I may earn a small commission at no additional cost to you. I appreciate it when you use my links to make purchases.