Oslo: 9 Neighborhoods for Your Stay in Norway's Capital
Nadia Podrabinek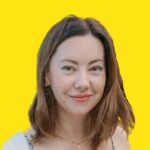 Written by Nadia Podrabinek
Hello, my name is Nadia. I usually write about traveling (there are so many places to fit all the lifestyles), relocation, and living in a foreign country (adapting to a different culture). My travels stretch beyond Spain, with journeys to the US, Italy, Norway, Portugal, and France. Relocating to Spain in 2018, I lived in cities from Barcelona to Madrid, currently calling Valencia home.  Follow me on Twitter, Facebook, Instagram, or LinkedIn! ... show more
Planning your visit to Oslo and need help figuring out where to stay? No worries! Today, I will help you decide your accommodation depending on your needs and budget with a detailed review of the 9 best neighborhoods in Oslo.
---
Key takeaways
Sentrum is the best area for first-timers.
Game Oslo and Bygdøy are ideal when traveling with kids.
Majorstuen is the top destination for nightlife.
Grønland is where you should be for a multi-cultural meet.
Everyone speaks English, and the city is super safe
Get the Oslo travel pass – the life is so much easier with it!
---
What people say on Reddit
The biggest challenge will be finding a place that allow pets. We also have a small dog and looked for over nine months before we found a suitable apartment in Oslo. I don't love the apartment we live in, but have stayed for years due to how difficult it is to find another place that will let us bring the dog. On top of that, many will limit it to allow one dog only. I hope you are able to find something, but it's good to be prepared.

Areas in Oslo that I would recommend are Østensjø, Ullern and Nordstrand. Maybe also Holmlia. If you decide to look outside Oslo, I think Asker, Bærum, Ski and Drammen are nice places.

Sashaphoenix
Any of the neighbourhoods near the city will do, just stay roughly within Ring 2. Frogner, Majorstuen, St.Hanshaugen, Grünerløkka, Tøyen are all within walking distance to downtown, and Sagene and Torshov are close to Grünerløkka, so those are good too. You shouldn't worry too much about walking distances though, as Oslo has excellent public transportation coverage.

kwowo
Grünerløkka. It's the cheap and trendy gentrified neighborhood where all the hipsters (and I) live. It's got tons of bars and cheap places to eat, and the best coffee anywhere in Norway. (Shout out to Tim Wendelboe and Supreme roastworks.) Apartments are usually around only 12000 nok with the cheapest at under 10000. Tjuvholmen is WAY expensive, the most posh area to live in Oslo imho. I visited a little cafe there with a friend not too long ago and the wine I ordered (one of the cheapest on the whole menu) was something like 650 nok! Not so sure about apartment prices, but if I had to estimate they would be over 20000 nok easily. The difference between Grünerløkka and Tjuvholmen/Aker Brygge is comparable to Brooklyn vs. Downtown Manhattan, respectively.

Peap9326
Try Vika, you'll be right inbetween Solli Plass (party,drinking area), and Aker Brygge /Tjuvholmen (drinking,dining,place to be seen area). Not to mention its hard to be any more central than Vika. Also very good access to public transport and lower crime rates than Grunnerløkka and Grønland.


peder1001
Oslo neighborhoods map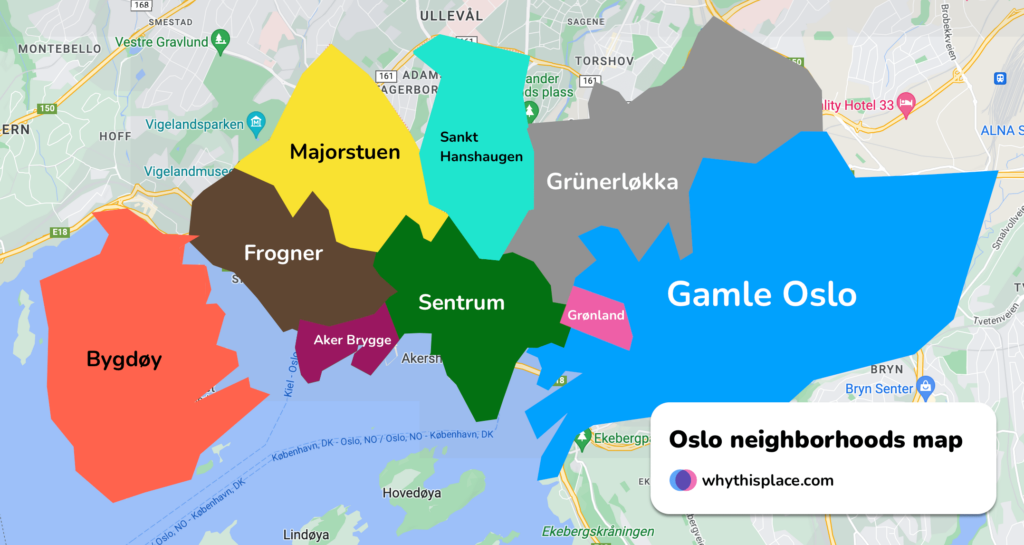 Here is a beautiful 4K video tour of what is Oslo like in winter:
And in summer:
Now let's start with the neighborhoods!
1. Sentrum
The Norwegian equivalent for "center," you will find Sentrum right at the heart of the capital. It is the area/neighborhood you want to keep in mind if you want to be close to pretty much everything in the city.
Also, I recommend settling on accommodation in Sentrum if you visit the city for the first time. It is also a fantastic spot to stay if you do not have much time to spend on the trip, if you want to save on transportation, or if you travel with kids.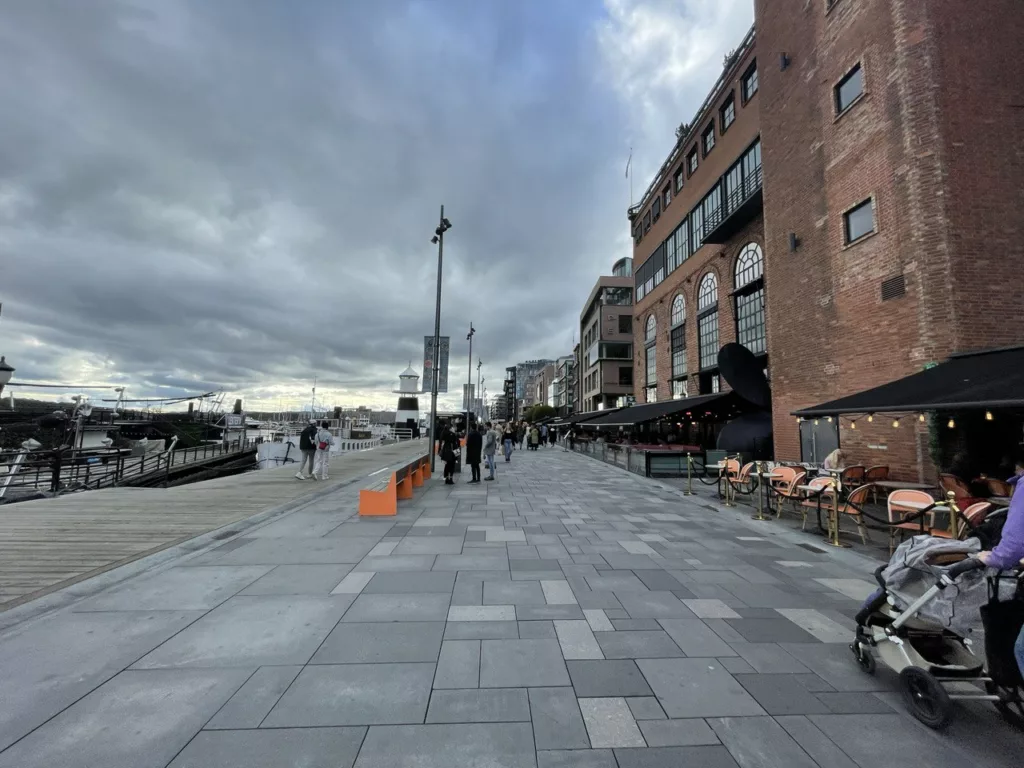 In Sentrum, you will come across most of the major tourist attractions in the capital. Not to mention, it is located on the waterfront with a general style that combines the minimalism of Scandi-cool vibes with the edginess of Norway's history.
Several ferry and train stations are situated east of the neighborhood, giving easy access to the entire city. You can even use these to make your way to other cities in Norway, Denmark, and Sweden.
Read also: Is Oslo worth visiting?
Sentrum is ideal for first-timers as it allows them to indulge as much as possible in Norwegian culture.
Also, there are a lot of galleries, theaters, museums, buildings, and parks to discover, such as:
The Opera House is where you can marvel at a modern architectural phenomenon. It is on the waterfront, and if you go during the summer, you can climb onto the roof for a fantastic view.
Studenterlunden: A popular park during summers in Oslo with the most romantic trails for couples who love to walk. In the winter, it turns into a wonderland with ice rinks for skating.
Oslo Concert Hall is the headquarters of the city's symphony and philharmonic orchestras. It has performances scheduled regularly throughout the year.
The National Gallery hosts exhibitions that showcase the works of many Norwegian artists and a few international ones. It is also a nice quiet place to stay, read books, etc.
The Royal Palace: This is where the Norwegian monarchy resides. Funny guards! Worth a shot.
Explore the Christmas market in Spikersuppa.
Go to some nice shops: Outland, or the Pentagon (with lots of strange things), Amundsen hobby shop, Cappelens Forslag (the world's coziest used bookstore), Black Cat (Oslo's oldest tea shop).
For the food, go to Statholdergaarden restaurant (a bit expensive), Fiskeriet (seafood), Fjord Restaurant, or Den Glade Gris (a traditional Norwegian restaurant with fish & chips and grill).
Best Hotel Accommodation
Best Airbnb
2. Gamle Oslo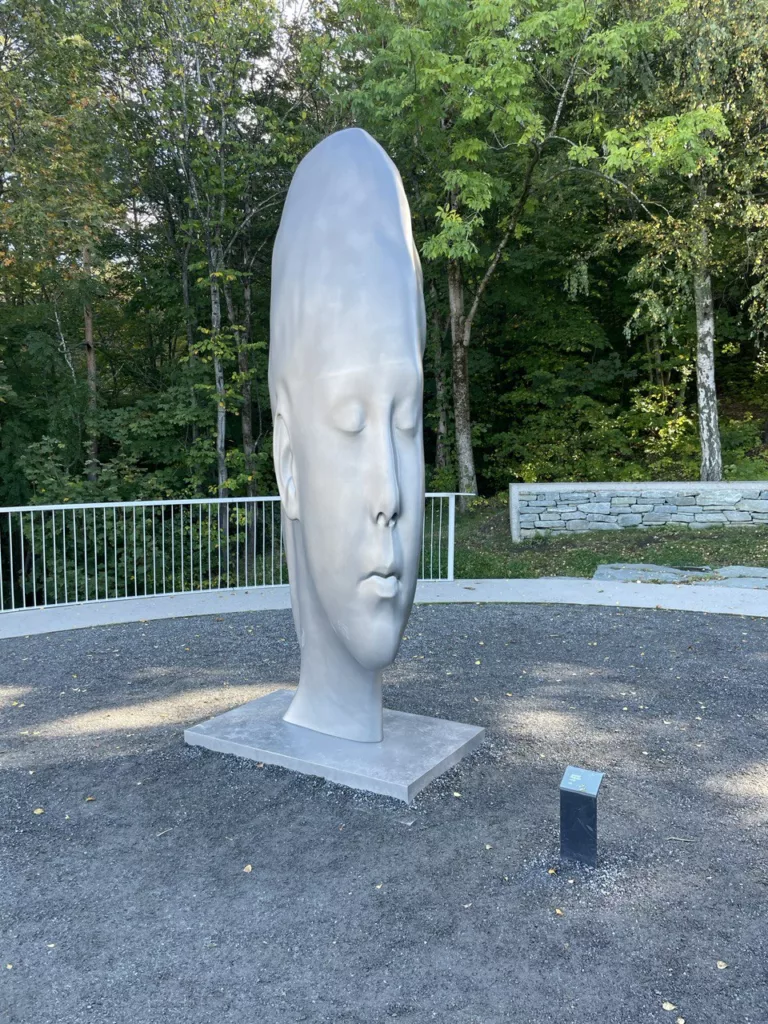 "Gamle" is Norwegian for "old," and this neighborhood has some real historic vibes! It is known to be the site of what was once the medieval town of Anslo. Unfortunately, a fire caused most of it to be destroyed, so you can only see remnants of the past nowadays.
That said, Gamle Oslo is steadily becoming a major destination for tourists in Oslo, especially those traveling with family or looking for a historic district to stay in. The area is currently an architectural meeting point for modern innovation and Norwegian heritage.
Like Sentrum, Old Oslo is a great area for first-timers, just a few minutes from the center. However, it is less busy than the dead-center neighborhood while offering a massive dose of authentic ambiance.
Some of the most entertaining activities you can do in Gamle Oslo include:
Go down to the Ekebergparken Sculpture Park to look at incredible sculptures.
Take a bike tour to explore the city.
Check out medieval ruins for some learning time – for example, Akershus Fortress, the medieval park, and the Ruins of St Mary's Church.
View the modern side of the area at Barcode Oslo with its towering buildings arranged to look like a barcode.
Discover local nature at the Svartdalsparken park.
Visit the Munch Museum and the Intercultural Museum.
Best Hotel Accommodation
Best Airbnb
3. Grønland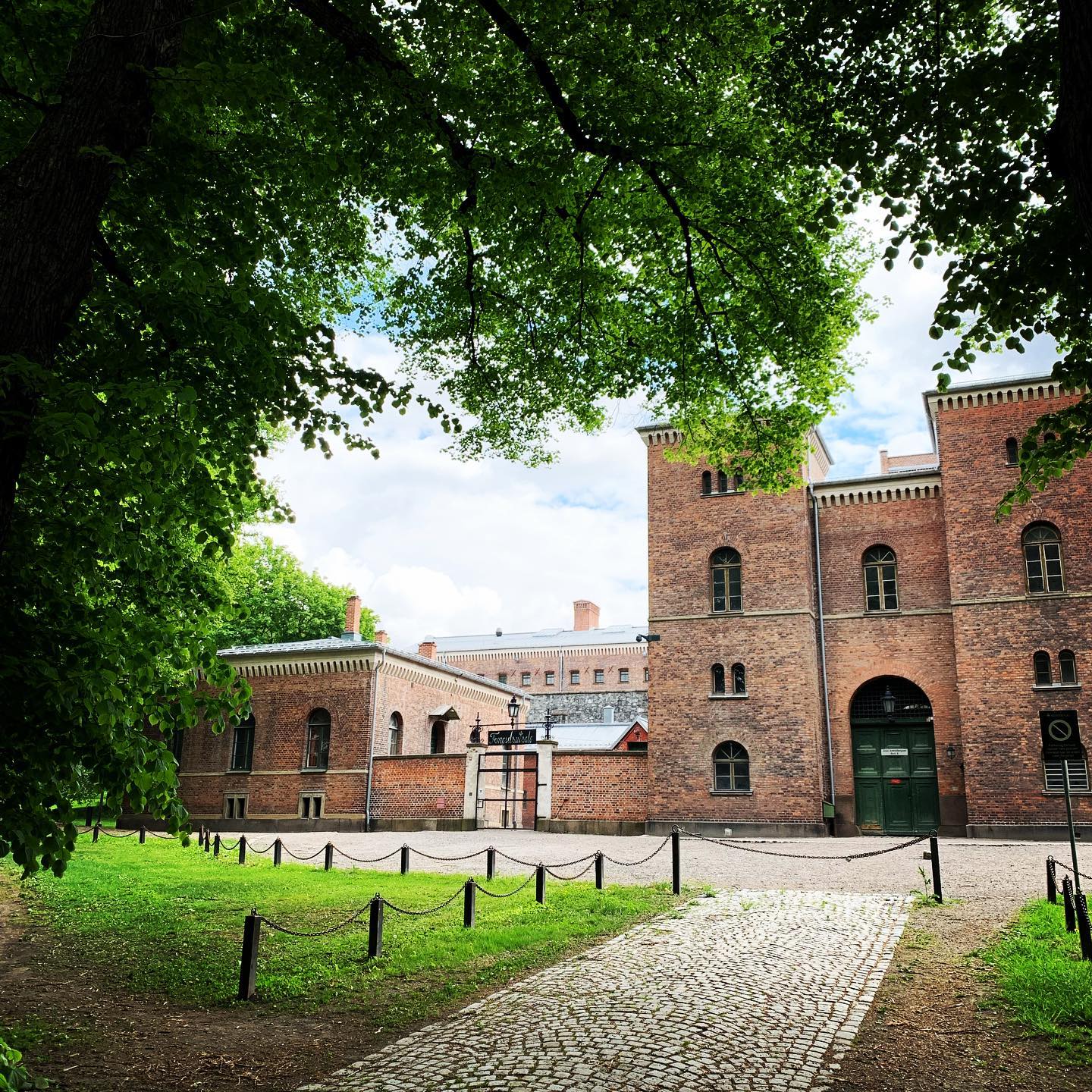 Grønland is a small area between Central Oslo and Old Oslo and is one of the most affordable neighborhoods in Norway's capital.
Still, Grønland offers many attractions, including numerous restaurants and museums. It is also great to mingle with locals, especially during the day.
You may want to visit the Museum of Natural History or look at artworks from local and international artists at the independent Oslo Prosjektrom, grab a beer (or a few) at "Olympen," or explore the various Eastern pastry shops, Indian clothing boutiques, and Pakistani grocery stories.
For the history, head to the Interkulturelt Museum to learn about the culture in Norway and how immigration affected it. Afterward, enjoy some nightlife at Godthab bar.
Best Hotel Accommodation
Best Airbnb
4. Bygdøy
Bygdøy is a lovely area to consider if you travel to Oslo with family. In a 10-minute walk from the city center, this neighborhood is a perfect option for a quiet overnight, with lots of interesting museums.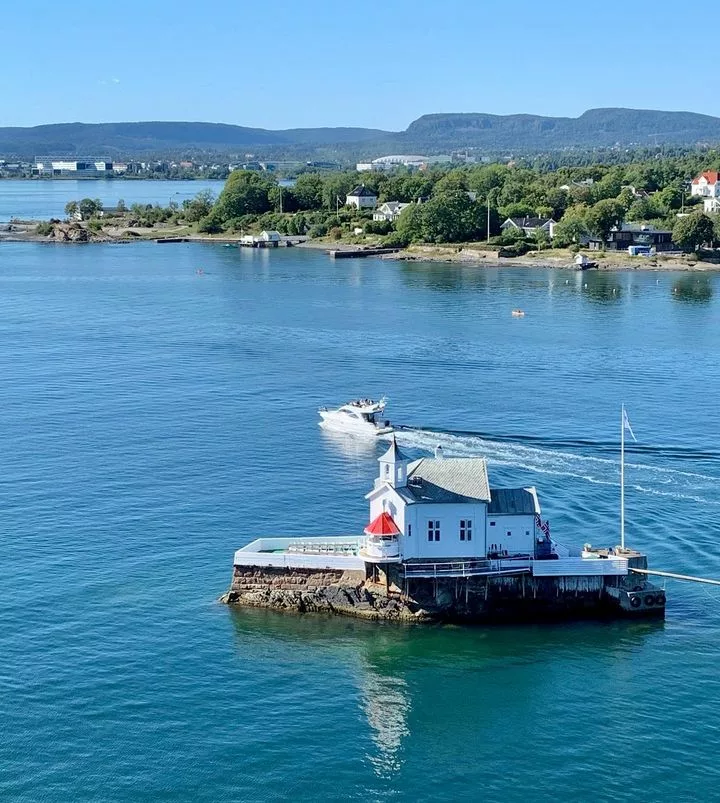 Some things you do not want to miss in Bygdøy:
Ride a ferry.
(Closed for renovation) Visit The Viking Ship Museum.
Visit Kon-Tiki Museum (to learn about Thor Heyerdahl's voyage and discoveries).
Indulge in Norwegian seafood at Dyna fyr restaurant (the former lighthouse). It is also a must-see landmark in the middle of the Oslofjord.
Take a bike tour to explore the area.
See the fabulous Paradisbukta Beach (I am not sure about the swimming, though).
Best Hotel Accommodation
Best Airbnb
5. Majorstuen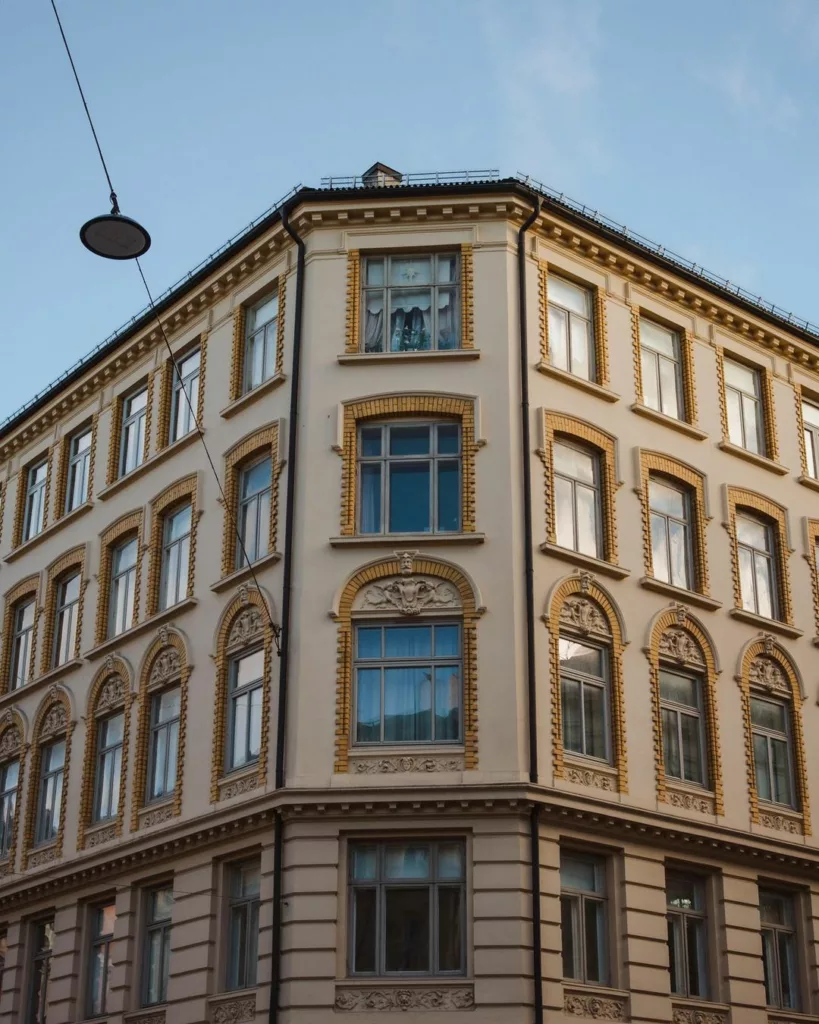 If you are looking for a neighborhood with many shops and buzzing nightlife, Majorstuen is the best option. It is close to the waterfront and well-connected to Sentrum (as with many other districts in Oslo).
Majorstuen has a bustling market with dozens of boutiques, stores, and restaurants from the most famous brands around the world! If you want to cut to the chase, head over to the Bogstadveien – the most prominent shopping street in the area.
For the most part, Majorstuen is a busy place with a generally inviting and lively vibe. Still, you can find some quieter corners where historic architecture takes the spotlight.
Here are things to do in Majorstuen:
Best Hotel Accommodation
Best Airbnb
6. Aker Brygge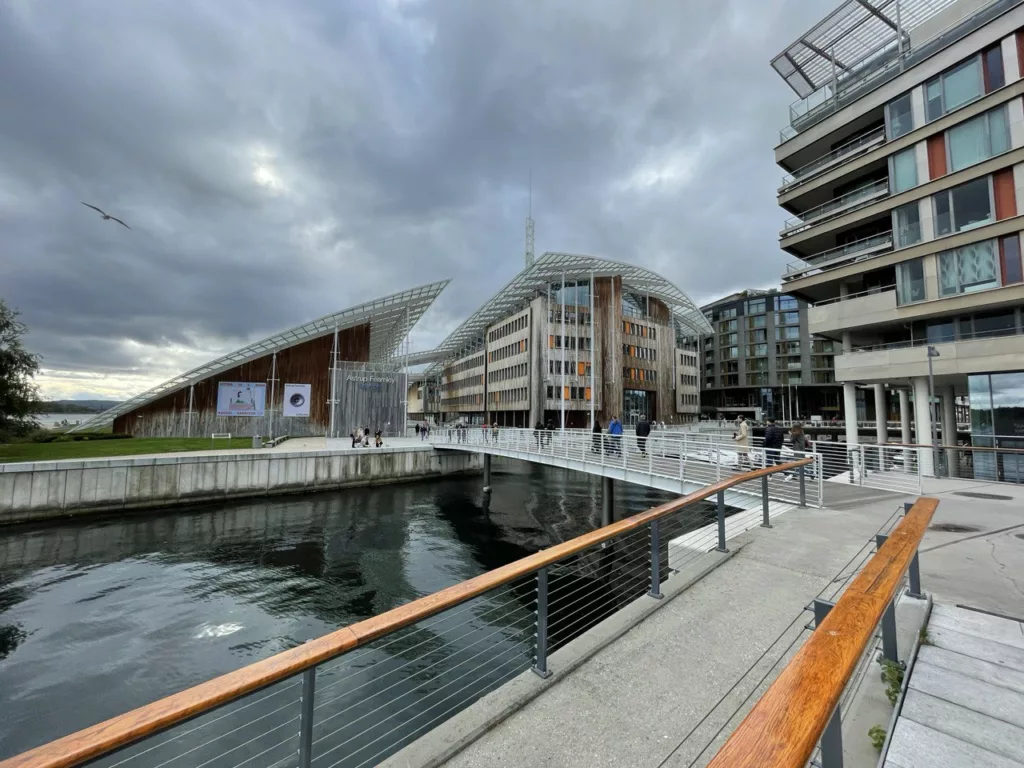 Aker Brygge was once an area for famous and rich people. Nowadays, it actually has something for everyone. This fancy harbor area is built on an old shipyard and actually is a private property, so you will not find here beggars, skaters, or those kind of things you see all over Oslo.
Aker is a former municipality in Akershus, which lends its name to a municipality in Oslo. Brygge is literally a pier in English.
Compared to Oslo's central area, Aker Brygge has more budget-friendly accommodation options for visitors with beautiful views on the Fjord and Akershus Castle. Many hotels and rentals tend to be even closer to the waterfront than Central Oslo.
Take a stroll along the marina to soak in the views.
Go on a ferry ride down to the islands (Øyene) or the Bygdøy, with lots to explore! You can do it on a standard Ruter ticket, so it is cheap.
Explore local cafes and bars, but beware of many tourist traps (expensive and bad quality restaurants).
Go to Alex Sushi, one of the best sushi places in Oslo.
Try Juicy Lucy burger at Burger Joint – it is a 180 gr beef patty with cheddar cheese inside, chipotle dressing, salad, freshly made onion rings, and it is crazy expensive – $19.99!
Drop by the Tjuvholmen Sculpture Park for a look at some fascinating sculptures.
Visit the sophisticated museum of Astrup Fearnley.
Best Hotel Accommodation
Best Airbnb
7. Grünerløkka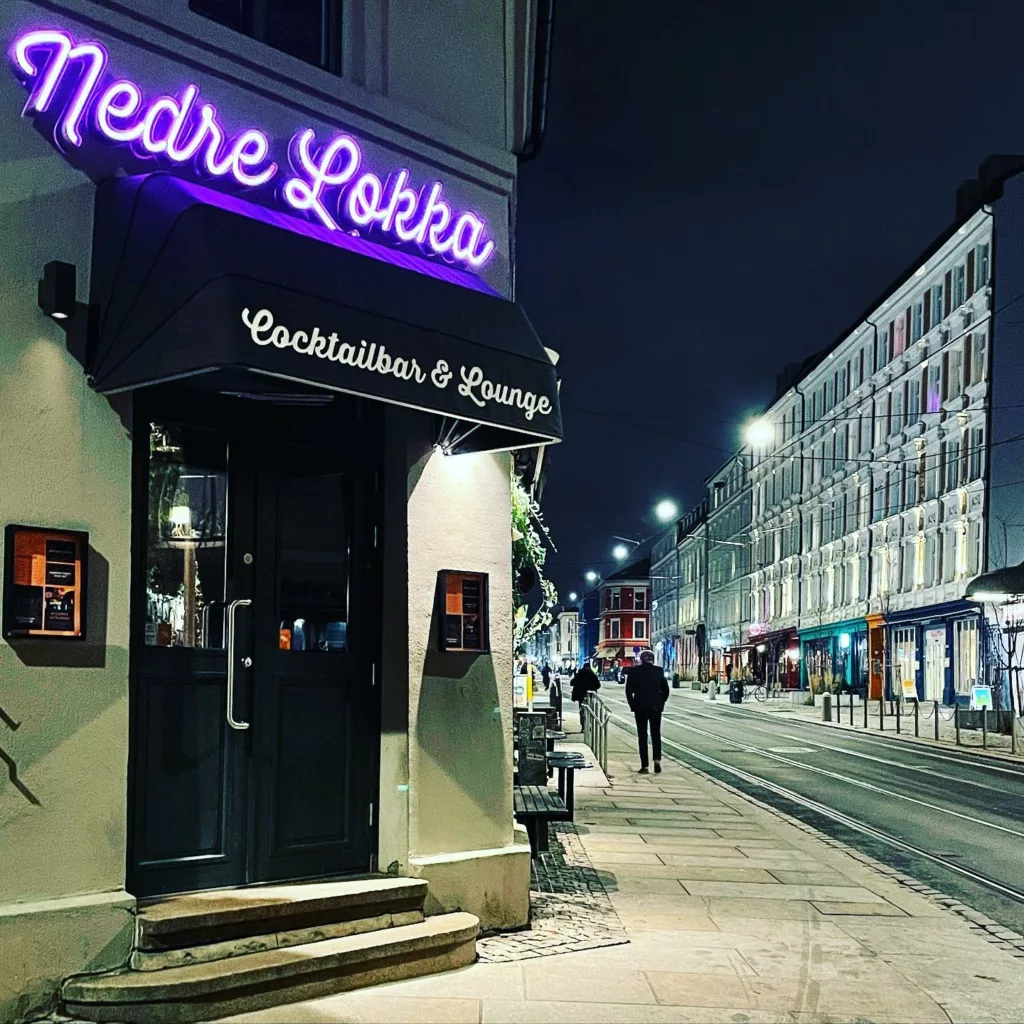 Grünnerløkka is one of the most vibrant neighborhoods in Oslo despite previously being an industrial district. It is a trendy area for shopping, eating out, and drinking. Nice to explore also.
Grünnerløkka is always good for binge drinking and making new friends on Fridays and Saturdays.
Visit Skulpturstopp, explore the sculpture park, and see the unique giant baby head.
Witness the mesmerizing landscape of the massive waterfall down at Mølla.
Make your way to Labour Museum to learn about Grünnerløkka throughout the past years.
Find many stores selling vintage and artistic decorative items to remind you of your time in Norway.
Check out the Rockefeller Music Hall for a concert to attend.
Taste the locally-brewed beer in Nedre Foss Gård and a delicious burger from Munchies.
Best Hotel Accommodation
Best Airbnb
8. Frogner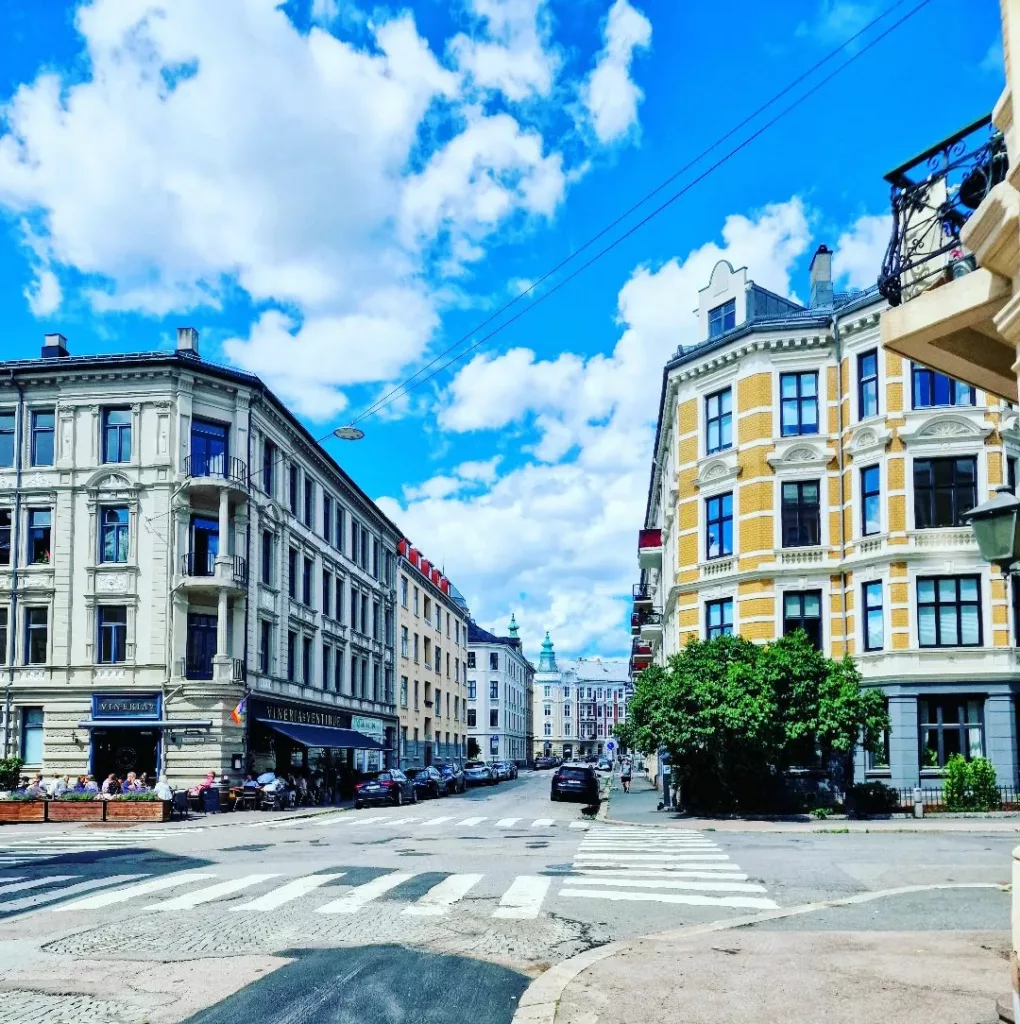 Frogner is a fantastic neighborhood for couples to make unforgettable romantic memories. It's also an excellent location for shopping enthusiasts with its lively markets and centers.
Aside from the residential side of the town, the accommodation area for tourists is pretty close to the center.
Check out some restaurants for affordable snacks.
If not on a budget, go for your fine dining experience at Spisestedet Feinschmecker.
Enjoy the breathtaking Norwegian nature in Frogner Park.
Visit the Vigeland Museum for sculptures, woodcuts & drawings.
Spend an evening with your lovely one at the Gimle Kino (cinema & bar).
Best Hotel Accommodation
Best Airbnb
9. Sankt Hanshaugen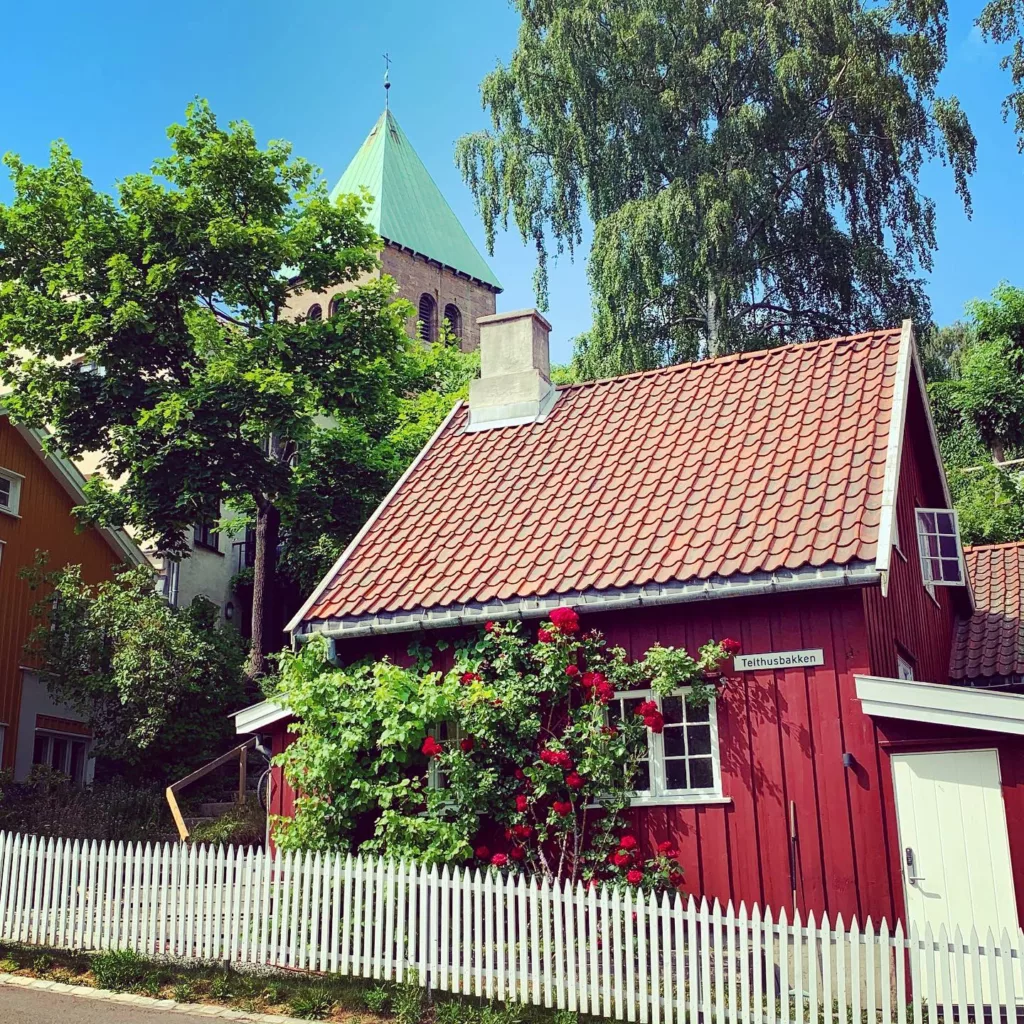 Last but not least, Sankt Hanshaugen – if you prefer a quieter area. You will find it to the north of central Oslo, paired with the Bislett neighborhood, a popular destination for younger students and professionals.
The residential side of the district is laidback, whereas the rest of the area is pretty lively and booming with bars, cafes, restaurants, and nightclubs. There are also plenty of places to walk around and explore the backstreets.
The buildings in Sankt Hanshaugen are a combination of old architecture and modern construction, so even strolling through town can pique your interest.
Foodies will have the time of their lives in the neighborhood's Mathallen, an indoor food market.
While in Sankt Hanshaugen, make sure to visit the Bislett Stadium for a look at Norway's most well-known sports arena. The Sankt Hanshaugen park is also a pleasing location for walks.
Best Hotel Accommodation
Best Airbnb
Frequently Asked Questions
What is the best time to visit Oslo?
The best time to plan your visit to Oslo is during summer, particularly from late May to mid-August. This period is when the temperatures increase to a comfortable level (daytime degrees are in the 60s and 70s, but nights can get chilly, so pack a coat!) as opposed to the freezing weather throughout the rest of the year.
Keep in mind that some days in summer can experience sunlight for nearly 24 hours (especially in June and July), whereas some winter days can remain dark for most of the time.
What are the best hotels in Oslo city center?
The best hotels in Oslo City Center are the Thon Hotel Rosenkrantz Oslo and the K7 Hotel Oslo.
The best burgers in Oslo?
– Kverneriet, an expensive one, with roughly double the price of the others and outstanding quality.
– Illegal
– Døgnvill
– Munchies
How many days for an Oslo Trip?
Of course, the duration of your visit to Oslo depends on your preference and free time. But generally speaking, 3 to 4 days is usually enough.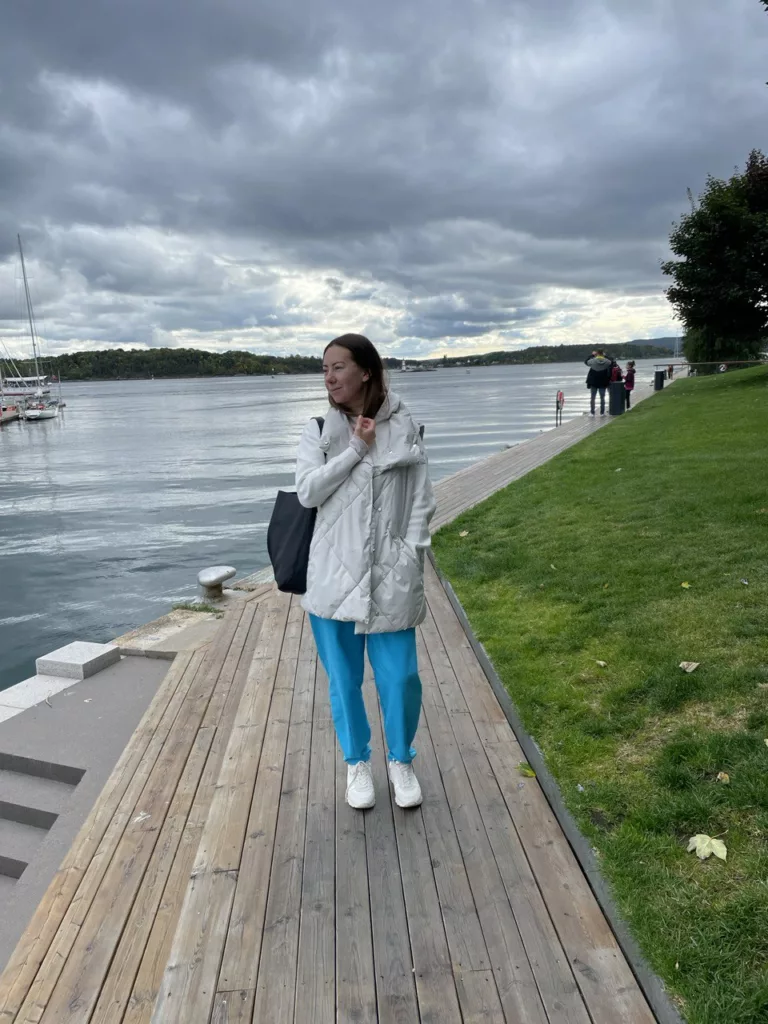 Final thoughts
I hope you now have a clearer idea of where to stay in Oslo.
The final choice ultimately depends on your budget and the type of activities you'd enjoy during your stay. Whether you are in it for the gorgeous nature or the upbeat nightlife, Oslo has a neighborhood for you!