Is Lake Como Worth Visiting? A Travel Guide
Nadia Podrabinek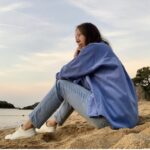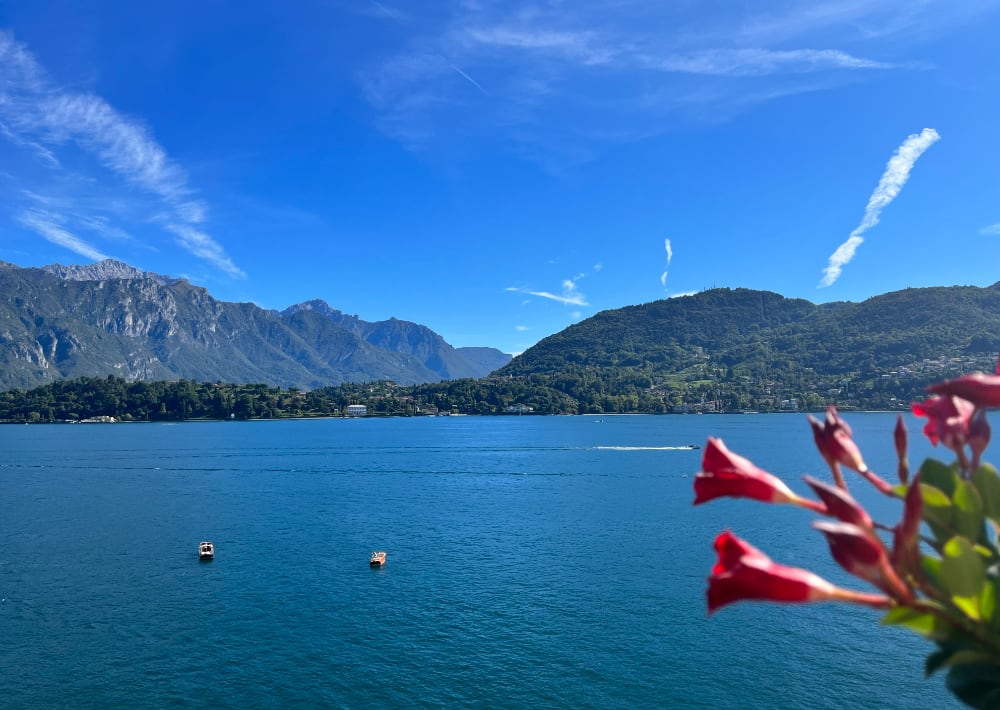 Lake Como is one of the most beautiful lakes in northern Italy. The views are not only confined to the lake – the surroundings are just as stunning. The mountains, sunsets, villas, and small towns provide a perfect escape from Milan or any other big city.
It is absolutely worth visiting!
If you love nature, beauty, and harmony in all its manifestations, this is the right place to relish in them. I feel a bit envious of the people who live there (or were able to buy a vacation villa).
---
Key takeaways
Lake Como is heaven on Earth – absolutely breathtaking.
Take boat tours, explore villas, eat, chill, repeat.
The ferries are the best way to get around.
Bellagio is a crowded tourism center of Lake Como, with souvenir stores, etc.
Varenna is the main town in the area, and you can take a ferry boat ride to almost any point of interest from there.
---
I have visited this destination three times now and enjoy being there more each time. So here is my list of things to do in Lake Como to make the most of your trip.
Where is Lake Como and how to get there
You will find the lake 32 miles (52 km) to the north of Milan, Lombardy, on the Italian border with Switzerland.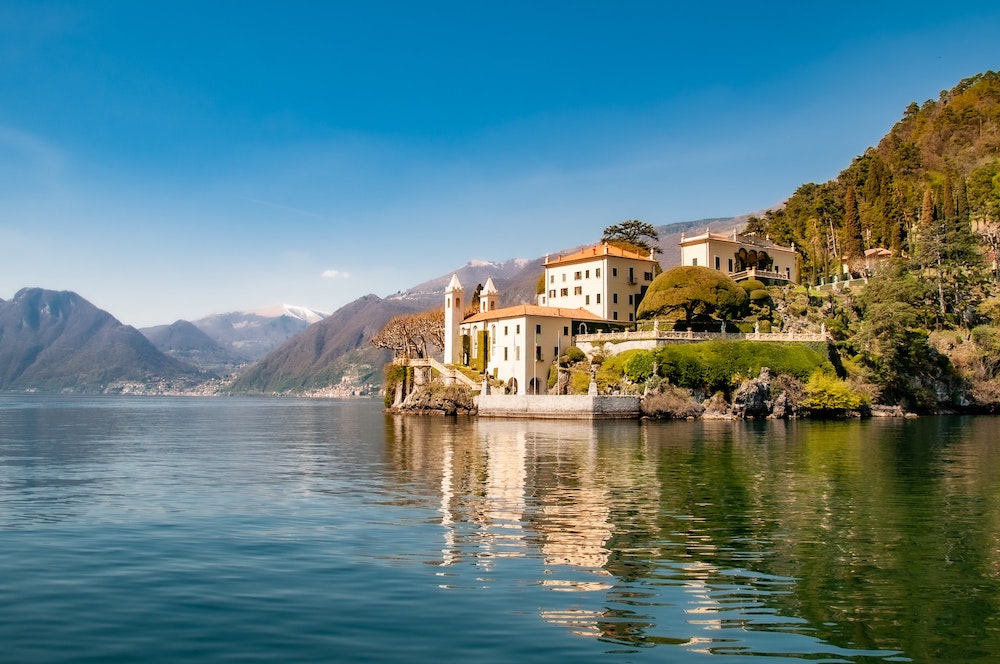 There are two ways to get to Lake Como from Milan:
By car: With several highways leading to Lake Como, many travel guides say it is the easiest way, but I disagree. Expect to spend at least an hour-and-a-half on the road to Varenna, which can be pretty busy during the Summer.
By train: This is the best way to get to Lake Como, in my opinion. Hop on the hourly train at Milano Centrale and enjoy a hassle-free ride for roughly an hour. The train operator is Trenord. Do not forget to take the train to Varenna Esino station, not Como Borghi (mistaken by many as Lake Como's central station).
I would not recommend going by bus as it is not a very reliable mode of public transportation in the area.
Read also: Is Lake Garda worth visiting?
Why Lake Como is worth visiting
It is one of the most beautiful corners of the Earth! If you are ever in the Milan area and have a few extra days to kill – I beg you, please come see this lake.
One thing to know about Lake Como is that it is massive, and it has numerous villages and small towns along its coast.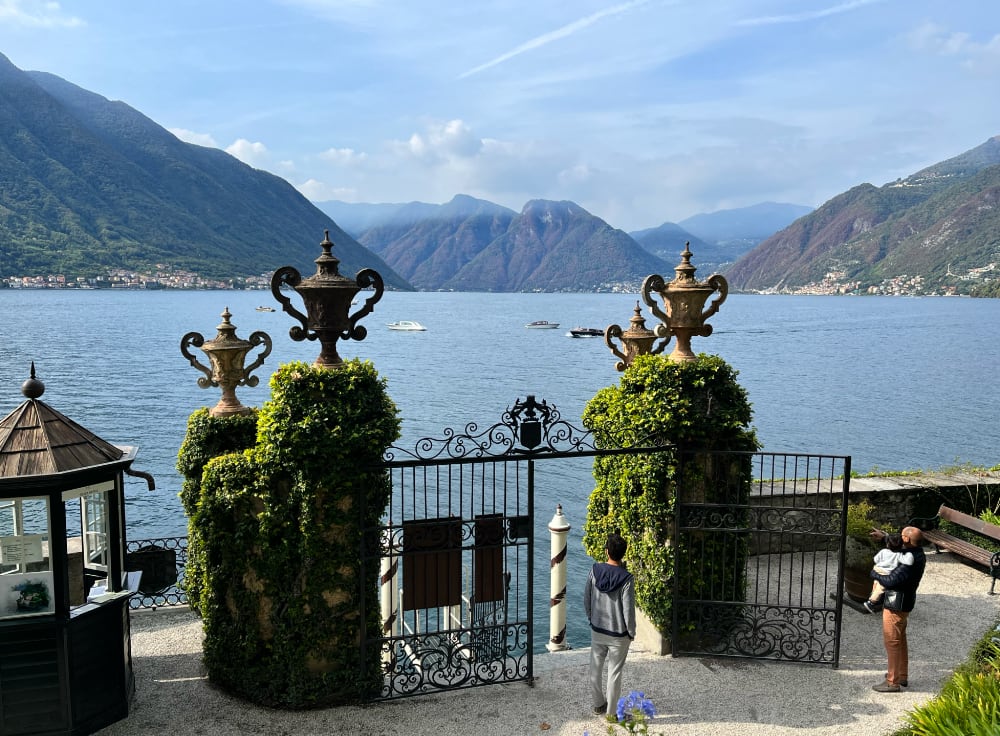 The main town is Varenna, the best starting point. From there, you can quickly get around Lake Como (either by ferry or car).
While there is no doubt that Lake Como is a gorgeous destination, here are 13 more reasons why it is worth your time:
The stunning mountain backdrop, crystal-clear waters, and picturesque coastal settlements. Expect to take volumes of Instagram-worthy photos.
Lake Como is a tranquil and peaceful location to relax and absorb the beauty of northern Italy.
There are lots of things to do, from hiking and boating, to shopping and exploring villas and gardens.
The lake has a long and rich history dating back to the last Ice Age (around 10,000 years ago). Go to Spina Verde Park to see the ruins of a proto-historic settlement, then continue with Porta Torre and the tower of Castello Baradello in the town of Como.
Try to get a peek at the beautiful villas that famous people bought here, e.g., George Clooney, Madonna, Donatella Versace, and Richard Branson. It is the intriguing part of the trip – trying to guess whose villa it is.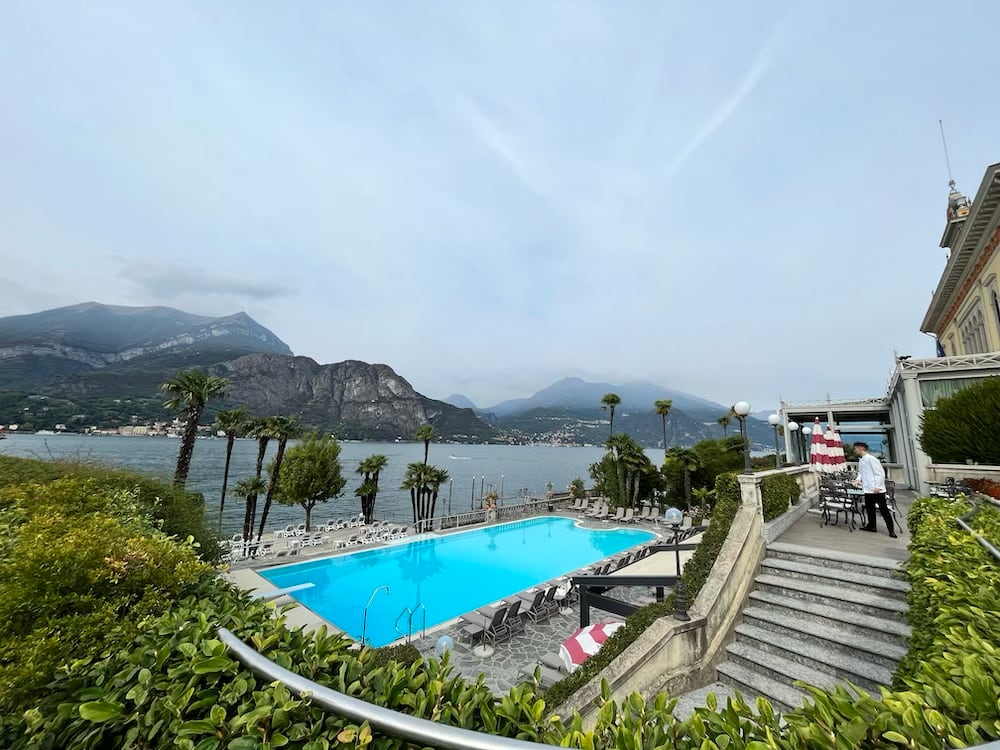 It is not that expensive to visit Lake Como. Expect to pay $6-$9 for the train ride from Milan and $10 for the ferry (or $23 for a 1-day circulation ticket). There are many affordable Airbnb apartments as well (at least in Varenna).
Walk down the streets of Bellagio, Menaggio, or any other town on the lake early in the morning.
Italian cuisine is so good: Pasta, pizza, and anything else that comes along. The restaurants in the Lake Como area are no exception.
It is perfect for group travel as well.
The Bellini cocktail at Grand Hotel Villa Serbelloni terrace is delightful. It is worth going out of your way to try it there! Otherwise, you might be disappointed with the dull taste of this cocktail in any other establishment.
The Balcony of Italy (Balcone D'Italia). This is not an actual balcony; it is a mountain where you can take in amazing views, very close to Switzerland. This is so wonderful! If you can make this part of your itinerary while in Lake Como, do it!
Boat trips. Rent a boat when you are in Lake Como! Ultimately, it may be the most memorable thing while you are there.
Once again, I urge you to come and enjoy the serene beauty of Lake Como.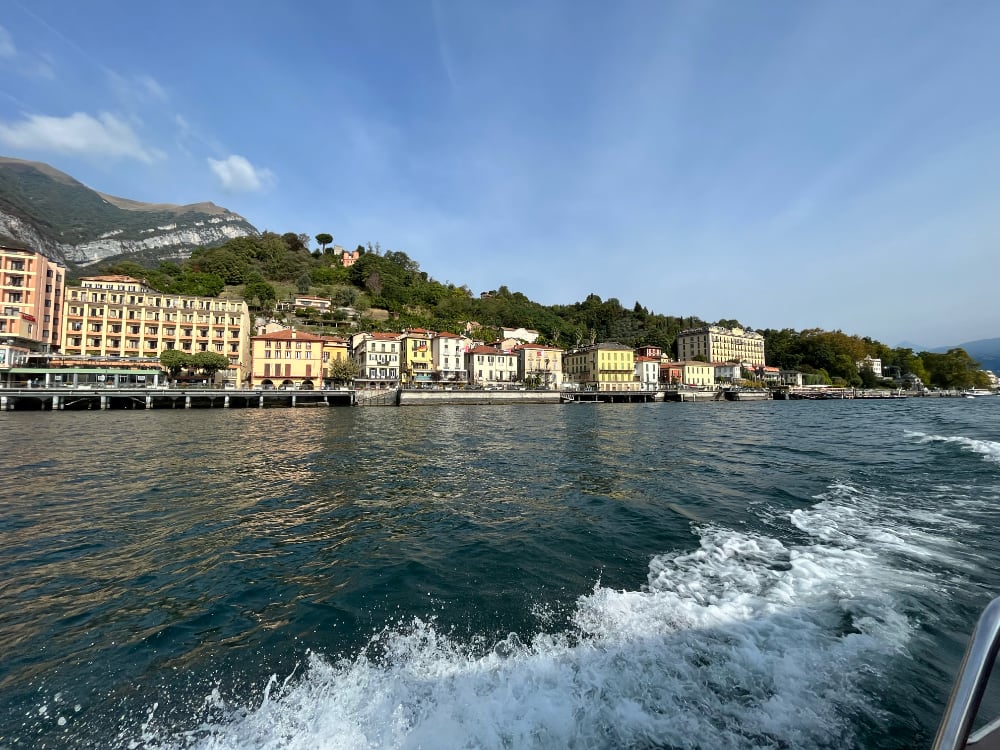 Helpful tip I would not recommend going to Lake Como in July and August (which also applies to all of southern Europe). The best time to visit is April-May, September, or the first half of October. 
Things to do in Lake Como
I picked up these activities to enjoy your travel while you are in Lake Como area:
Walk to one of the many pebble beaches, sit down and enjoy the views.
Take a moment to walk down the streets of Varenna. It is everything that is good about Lake Como; check it out.
If you decide to stay in Varenna overnight, have breakfast at Bar Nilus. I fell in love with Italian breakfasts there – ham, cheese, bread, pastry, and coffee.
Take a ferry boat ride. The ferries are the best way to get around Lake Como; they are affordable and an activity unto themselves. Here is the official website for booking ferries.
Go to Menaggio village and grab some gelato (Italian ice cream).
Walk a beautiful hiking trail to San Martino church – a lovely spot off the beaten paths. You may want to spend a couple of hours absorbing the beauty of the view and the surroundings.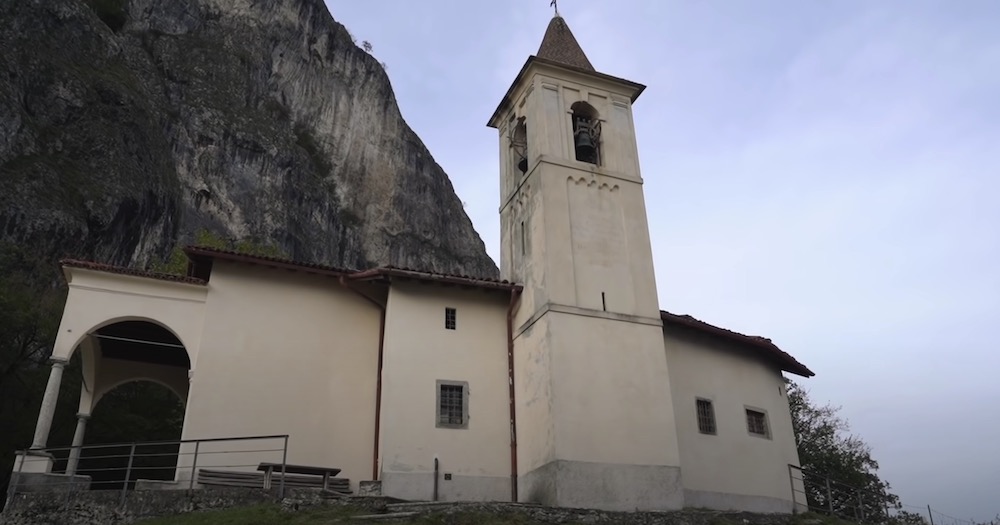 Hop on a ferry to Bellagio, a tourism center of the area. You will definitely enjoy its streets, villas, and restaurants as long as it is not the peak season.
Rent a small boat and take a spin around the area. This adventure could be the most memorable experience you have!
Walk through the streets of any village or town. Early in the morning is the best time for this kind of stroll.
See Varenna, Menaggio, and Bellagio and decide which village you liked the most.
Explore the many little shops in Bellagio.
See the Cemetery of the Borgo, Villa Melzi, and the Castle in Bellagio.
In Menaggio, hike up to the old World War II trenches, see the churches, and wander around the city.
Visit Spina Verde for aesthetically-pleasing views of the town of Como in an invigorating environmental setting.
Rent a house or apartment with a view.
See Orrido di Bellano, a 15 million-year-old gorge with a waterfall and turquoise water. You will find it in Bellano, a small town on the eastern shore.
Hike up to the Castello di Vezio, near Varenna.
See an 18th-century Villa Carlotta in Tremezzo.
There are several good restaurants in Lake Como, such as Ristorante La Baita (Menaggio), Ristorante Mistral or Trattoria San Giacomo (Bellagio), and La Veranda dei Pescatori (Varenna).
Visit some hidden gems in Lake Como: Consonno (a ghost town), Corenno Plinio (a small, paid-entry hamlet at Lake Como's northern peak, known for its medieval reenactments), Resinelli (a popular mountain destination for locals offering stunning lake panoramas).
Did you know? In 49 BC Julius Caesar discovered Como and populated it with several thousand colonists, naming it lake Larius.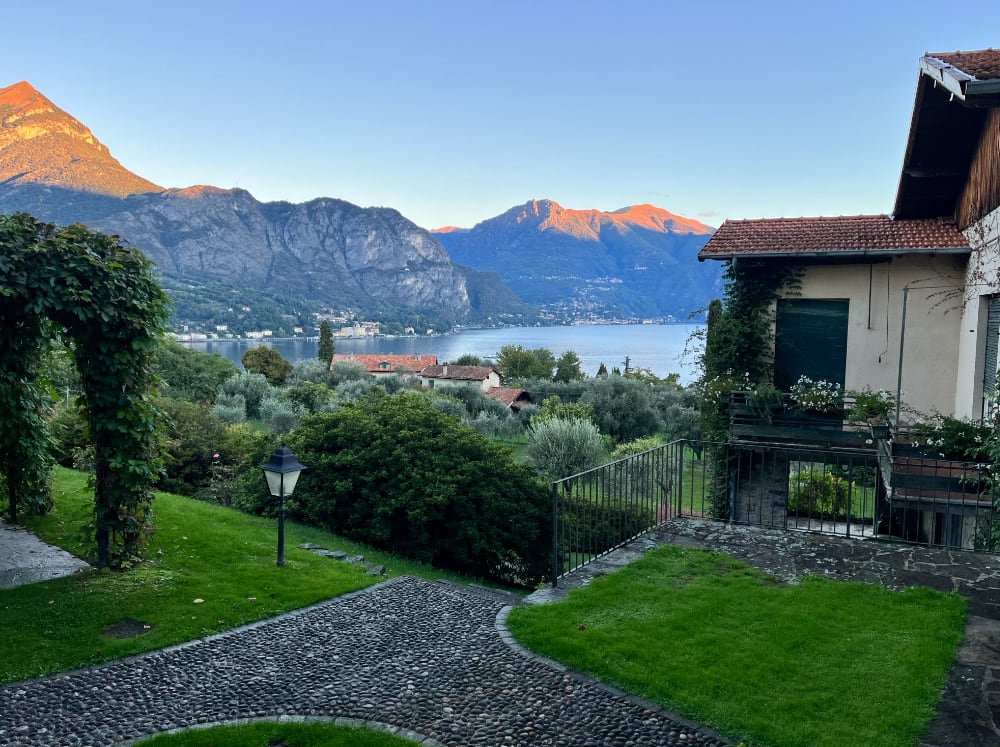 Where to stay in Lake Como
There are many beautiful towns scattered around Lake Como, and the good news is that you can easily visit them by boat or water taxi. The bad news is that you still have to decide where to stay 😀
Here are my suggestions:
Bellagio (beautiful town, good food and shops, but more expensive than other towns)
Menaggio (cheaper)
Varenna (has the castle with a beautiful view)
Lecco
Orrido di Bellano
As for hotels, I recommend the following stays:
The weather in Lake Como
Generally, the weather in Lake Como is mild, with colder temperatures during the Winter. It also can be pretty unpredictable in the Summer, so remember to pack clothes for every situation just in case.
If you want to enjoy the peace and quiet of the surroundings, Spring or Autumn are ideal for the trip. Even if it gets gloomy and rainy, Lake Como is still fantastic.
If you want to enjoy the beaches and lakeside towns, Summer is the best time to go.
Weather averages: Spring 54°–68°F (12°–20°C), Summer 73°–77°F (23°-25°C), Autumn 52°–68°F (11°-20°C), Winter 37°-48°F (3°-9°C).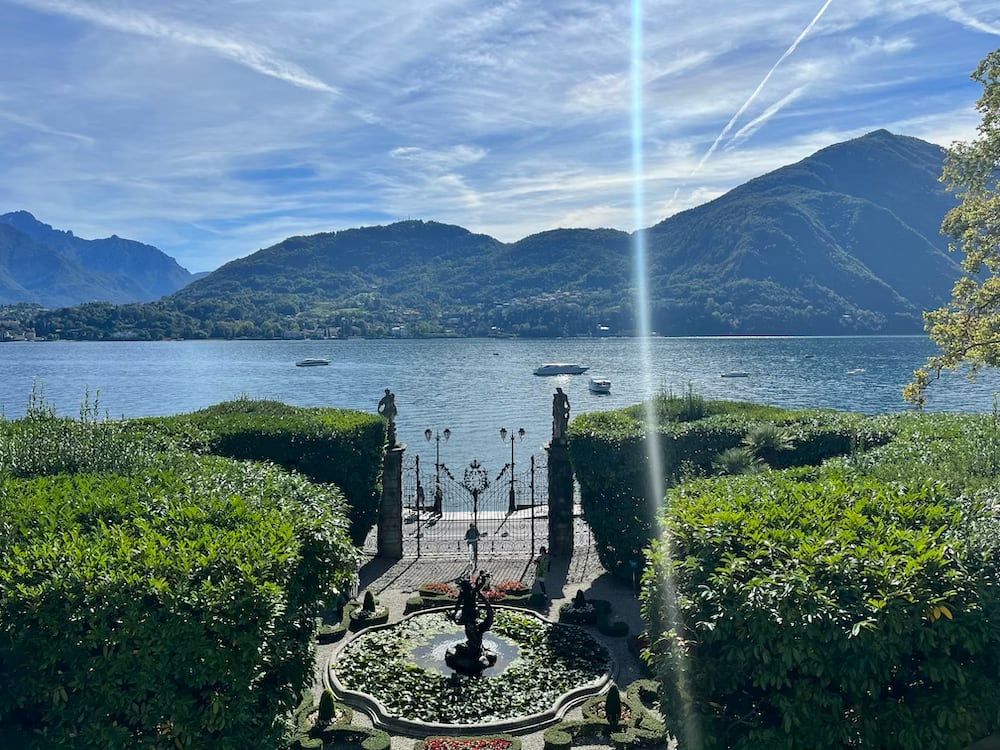 Some negatives to expect at Lake Como
No place on Earth is perfect, so Lake Como has a few negatives to expect while there.
The weather can be quite unpredictable, so be prepared for rain or colder temperatures, even in the Summer.
The roads leading to the lake can be quite busy during the Summer, and parking can also be complicated.
Bellagio is very busy in the Summer.
Renting a large and nice boat is extremely expensive; go by ferry or rent a small one if you are on a budget.
Everything is a bit expensive. Think of it as a "luxury tax."
It is almost impossible to reserve a table in any restaurant. That just is not the custom in Lake Como.
Visiting Lake Como FAQ
How many days do you need in Lake Como?
You will need 2-4 days to enjoy Lake Como and its surroundings. Regardless of the length of your stay, you are likely to leave a few places to visit for next time. Remember, every town around Lake Como is tiny, so it is better not to plan on staying in one specific spot on the coast.
What is the best month to visit Lake Como?
The best months to visit Lake Como are May and September. April and October are also quite good. The Summer months, on the other hand, tend to be crowded.
Which is better to visit, Lake Como or Lake Garda?
I recommend visiting both. They are absolutely amazing lakes. However, Lake Como is more popular, well-known, and therefore crowded. Here is my guide on Lake Garda.
Lake Como vs Amalfi coast? I cannot decide
I cannot decide either, sorry. Italy is awash in beauty. But now I know what my next post will be about. I will let you decide between Lake Como and the Amalfi coast.
Is Lake Como expensive?
No, visiting Lake Como doesn't necessarily have to break the bank. It always surprises me to see so many people willing to shell out just for a stay by the lake, while the locals are often erroneously assumed to be wealthy. Despite the presence of luxurious villas, many lakeside areas are inhabited by families with moderate to low income. So, don't let financial constraints discourage you from visiting, just be wary of tourist traps that could inflate costs.
Final thoughts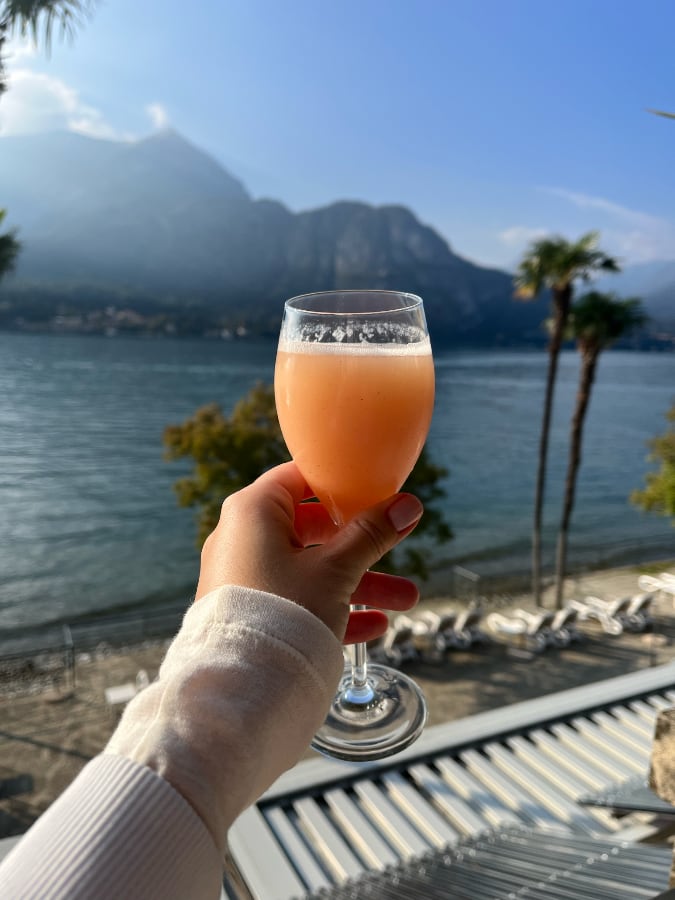 Once you are in Lake Como, it is easy to feel like a character in a romantic movie, or a wealthy and successful person. Or just happy that you are privileged to see this beauty and breathe this heavenly air. Choose whichever option you like as your inspiration, and leave your comments below. What do you think of Lake Como? Is it worth the trip?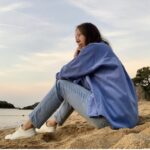 Hello, my name is Nadia.
I usually write about traveling (there are so many places to fit all the lifestyles), relocation (finding a job overseas or moving without losing an income), and living in a foreign country (adapting to a different culture and mentality). Follow me on Twitter, Facebook, Instagram, or LinkedIn!
This post might include some affiliate links. If you make a purchase through these links, I may earn a small commission at no additional cost to you. I appreciate it when you use my links to make purchases.