9 Cheapest Places to Live in Italy in 2023
Nadia Podrabinek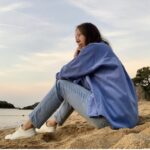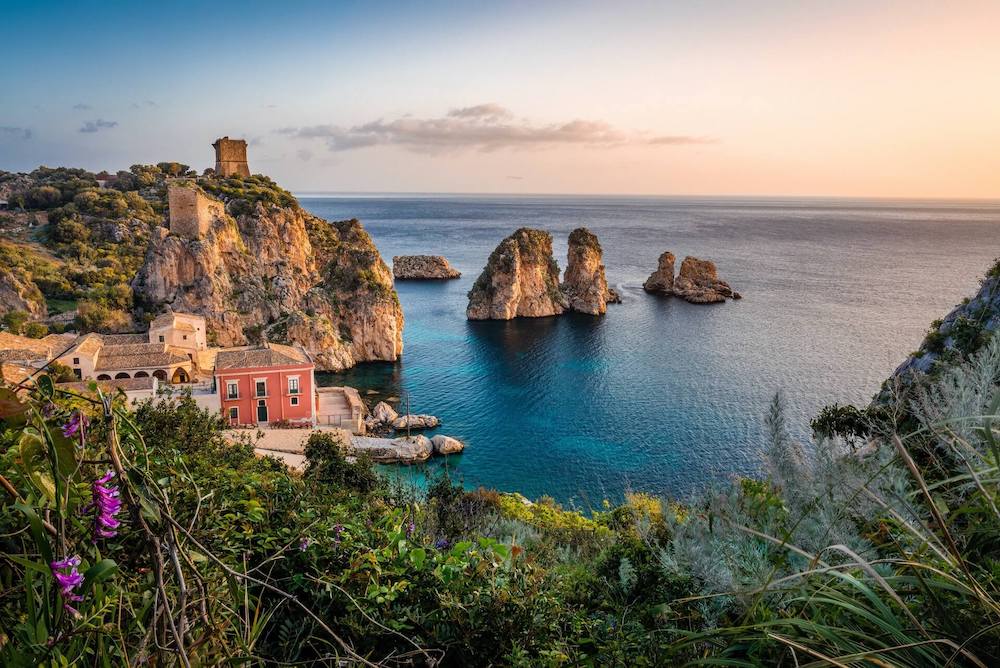 Italy is one of the most incredible countries in the world, where you can live comfortably on $1,000 per month (or at least close to that).
There is so much cultural, natural, and culinary beauty in Italy! The weather is warm in the Summer and mild in the Winter, and the people are friendly and welcoming. Italy also has many beautiful cities such as Rome, Florence, Milan, Venice, and other vibrant towns across the Italian Peninsula.
It is a very appealing destination to many people who want to live there for the long-term and enjoy everything that Italy has to offer.
---
Key takeaways
Cheapest cities in Italy: Padova, Palermo, and Bari.
The healthcare system is widely available and affordable.
Groceries and eating out could be as low as $300/month.
Italy is just beautiful even though there is some bureaucracy.
---
| City | Expat costs / month | Family costs / month | 1 br studio / month | Dinner | Beer | Cappuccino |
| --- | --- | --- | --- | --- | --- | --- |
| Padova | $1473 | $2,701 | $546 | $5,8 | $4,64 | $1,58 |
| Palermo | $1,683 | $2,175 | $516 | $11 | $3,04 | $1,53 |
| Bari | $1,788 | $2,463 | $430 | $6 | $2,11 | $1,41 |
| Bologna | $1,823 | $2,733 | $633 | $7,89 | $2,64 | $1,76 |
| Pisa | $1,994 | $3,283 | $632 | $6,85 | $3,43 | $2,20 |
| Naples | $2,658 | $4,195 | $843 | $16 | $6 | $1,21 |
| Milan | $2,724 | $4,755 | $1,054 | $17 | $5,8 | $1,53 |
| Florence | $2,784 | $3,585 | $738 | $13 | $6,33 | $1,16 |
| Rome | $3,164 | $5,223 | $1,265 | $16 | $5,8 | $1,05 |
Cost of living in Italy
The cost of living in Italy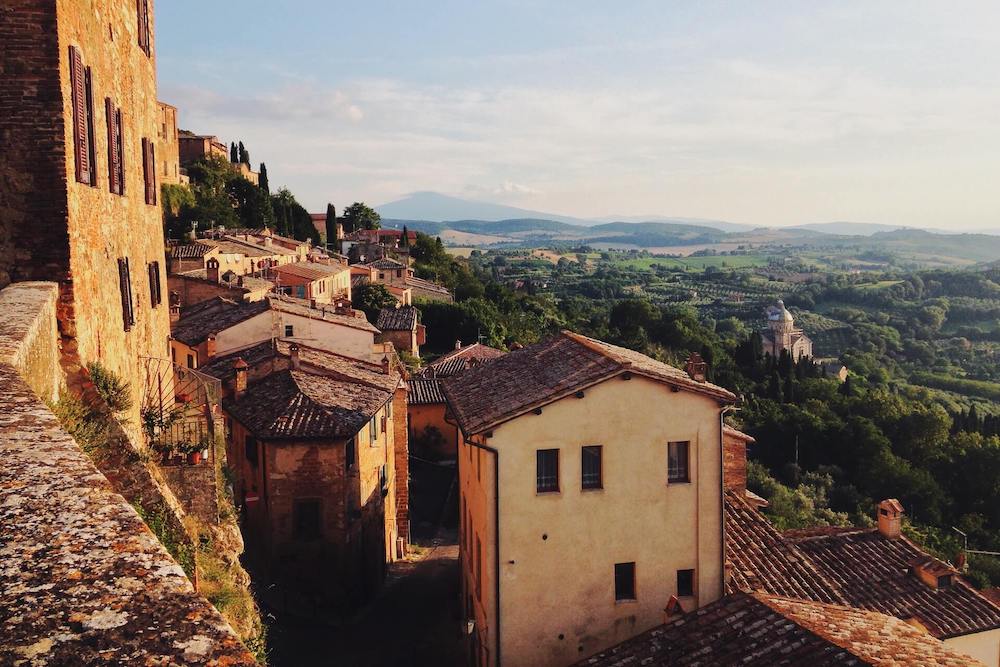 The overall cost of living in Italy is lower than in the US and northern European countries, and it is an affordable location that offers a high quality of life for what you pay. Prices can be reasonably affordable, even in the central part of the country. In extreme cases, it is possible to buy a house in Italy for the cost of buying a car.
There are several perspectives on where to live affordably in Italy.
The first perspective is just a statistical one, and you can surely find some of the cheap places to live in Italy (e.g., near Bologna, Trento, Palermo, and Bolzano), according to property listings on Idealista and Numbeo price stats.
But life is not just a bunch of numbers! There is another inexpensive option that you might like about living in Italy, without sacrificing too much.
Pick some well-known places such as Milan, Rome, etc., and live in less-known neighborhoods or nearby cities which fit your budget and are easily accessible by public transportation. It is possible, take my word for it!
The top three most expensive and well-known locations in Italy are:
Let's find out whether we can live on a budget in these locations.
Milan and Monza
Milan is an expensive and bustling city. It is beautiful in the center with leafy and expansive parks, but it is also very crowded, noisy, and chaotic with the hustle and bustle common to all metropolitan areas.
Milan has many business opportunities, shopping, dining, entertainment, residential infrastructure and services, as well as efficient public transportation. International companies, such as Amazon, Samsung, Microsoft, and Google operate in Milan. However, the cost of living comes at a high price. Expect to pay $800-$1,100 a month for a one-bedroom apartment in the city center, not to mention other expenses.
For a retiree, living long-term in Milan might not be the best experience, and they will likely want to be outside the city in a quieter location.
The cheap and comfortable alternative to living in Milan can be in the northern or northeastern part of the province, toward the cities of Varese or Monza. The price for a two-bedroom apartment starts at $640 per month in Monza. With a relatively easy commute, you can still work or study in Milan.
You do not have to be really wealthy to live comfortably in Italy. It just depends on what you want to focus on, what type of lifestyle you want to lead, and where you want to be in the country.
Rome and Viterbo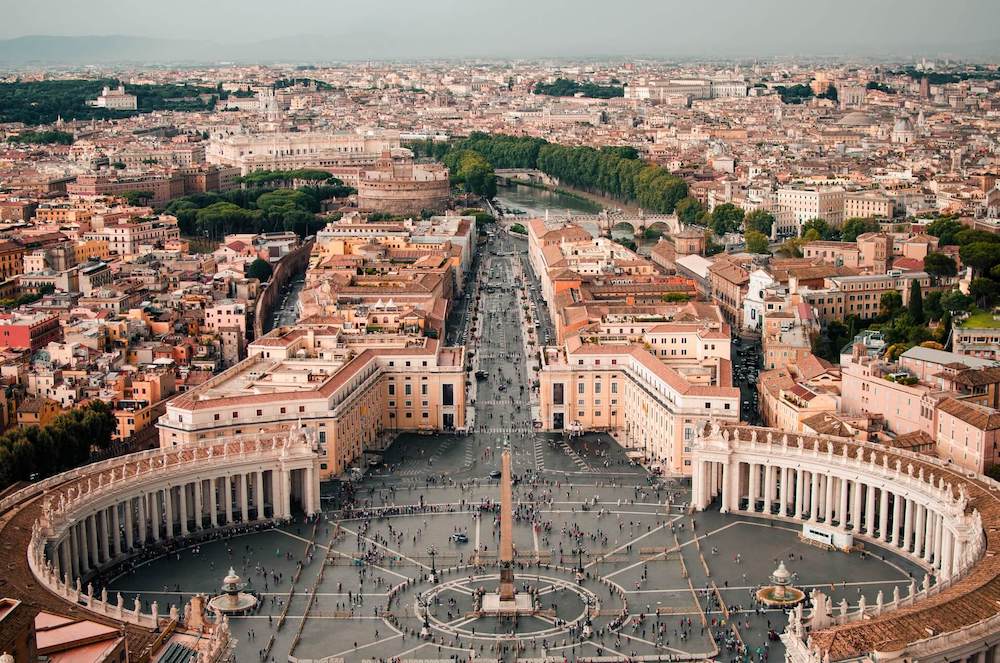 Rome is another city in Italy that is extremely expensive. If you are looking for a 600 square-foot apartment in the center of Rome, it would cost, on average, about $1,200 per month.
If you go an hour outside of Rome to the city of Viterbo, a really beautiful overlooked town on a hill with medieval towers, many cultural events, and a friendly atmosphere, the same apartment will cost you $450 per month. And it will be a furnished apartment in the city center.
Florence and Pisa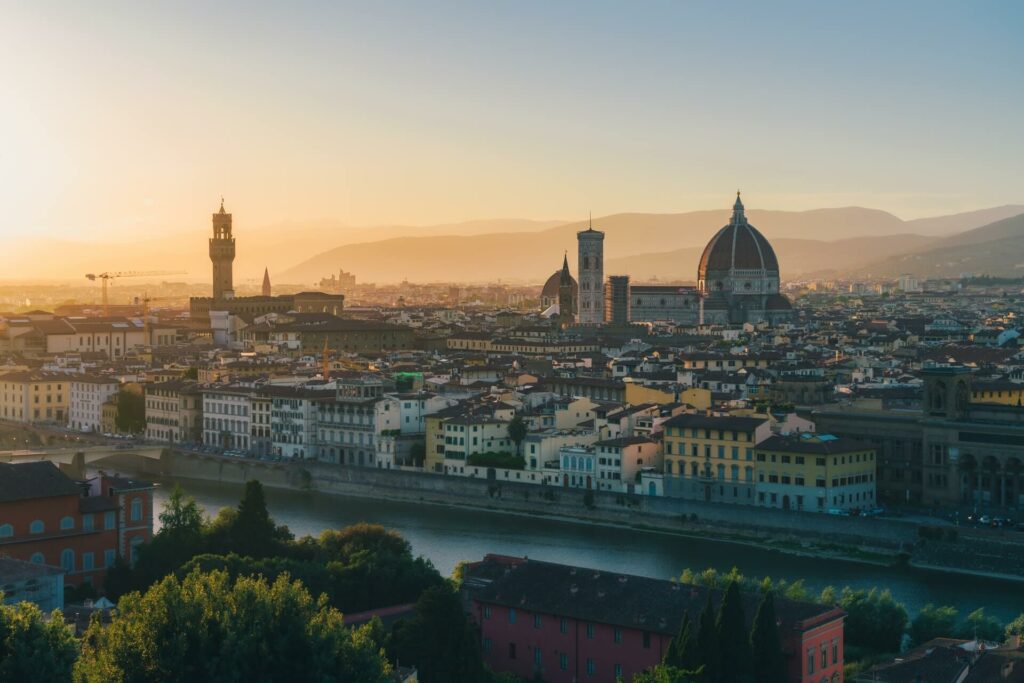 Tuscany certainly draws a lot of tourist attention and can be very expensive. If you are going to live in Tuscany, anywhere between Florence and Siena, it will be very expensive.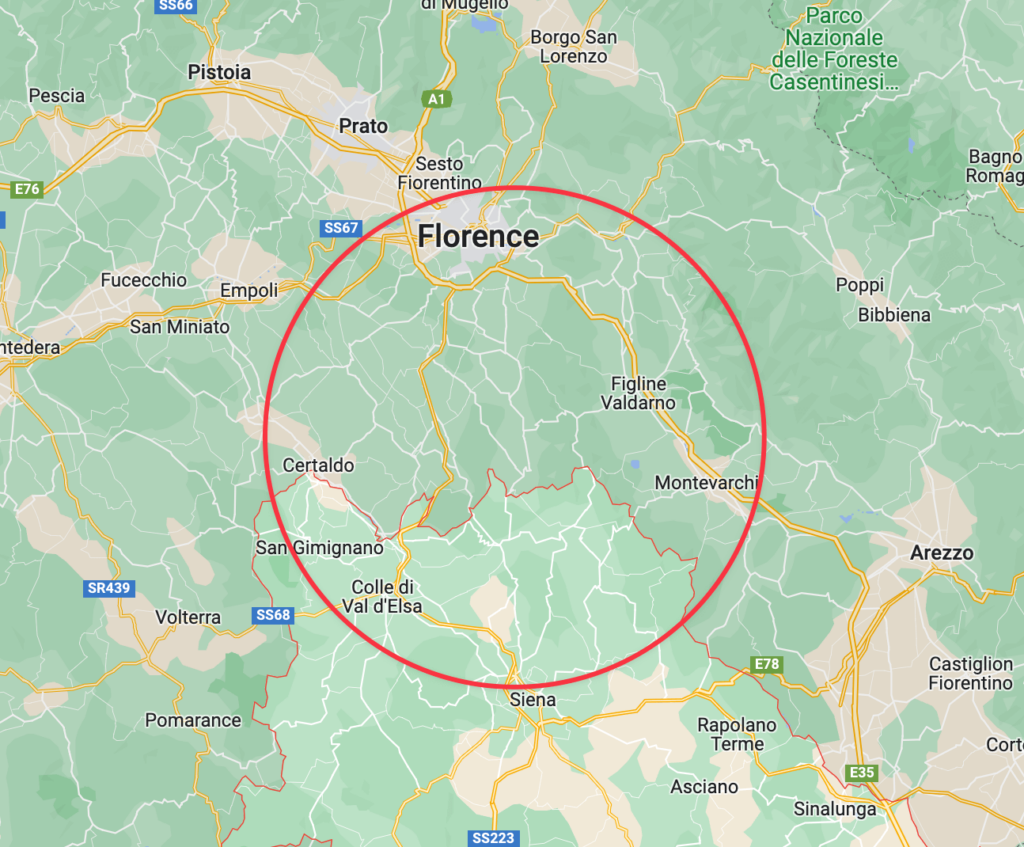 However, if you go to the peripheral area outside those main tourist attractions, you can actually afford to live even in Tuscany.
Pisa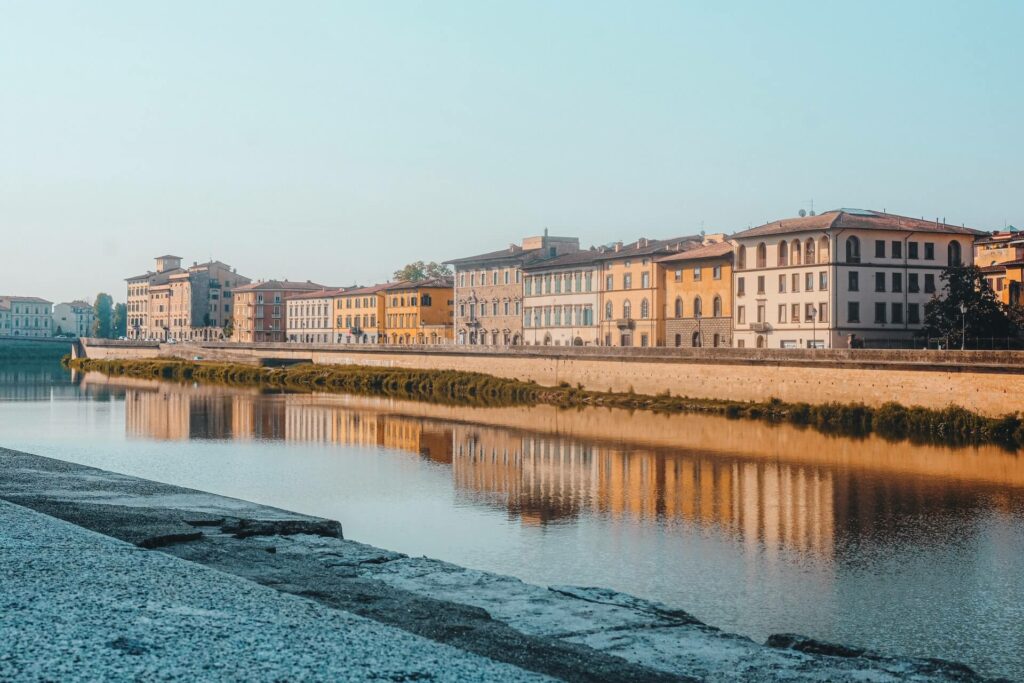 Many people think Pisa is expensive because it attracts a lot of tourists. However, the Leaning Tower of Pisa is on the edge of the town, and many tourists do not go to the city center.
Pisa is a thriving city with a renowned university, excellent healthcare (it is one of the best cities for healthcare in Italy), and everything is extremely affordable there.
Pisa is also very similar to Florence in terms of ambiance, and like Florence, is located along the Arno River. It features towers and a medieval atmosphere, and Florence is a short train ride away.
A short comparison on property prices:
Florence: $520 per square foot.
Pisa: $305 per square foot.
As you can see, there is quite a difference. And you can find a fully-furnished house in the center of Pisa for $600 per month. Basically, in Pisa, you can pay half what you would in Florence.
Puglia region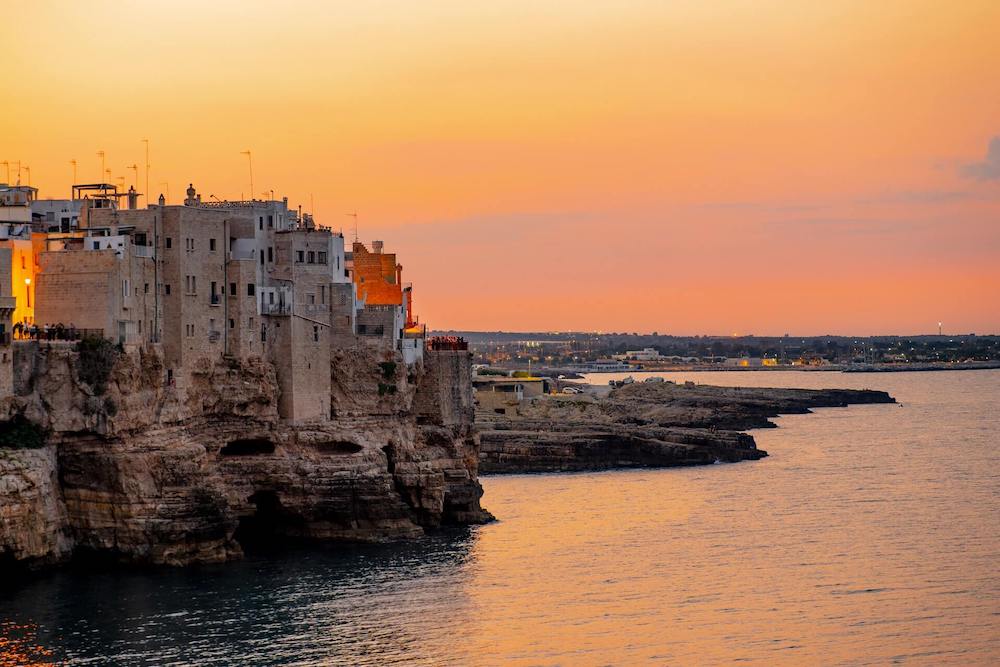 If you are looking for a mild climate and authentic lifestyle with friendly and active people around you, with excellent food, the province of Puglia is a great option. It is close to the sea, with access to the Ionic coast and the Adriatic coast, so you can easily walk to the beach.
If you do not like towns on a hill, there are some inland plateau towns in the region as well: Lecce and Martina Franca.
On average, the rental cost is $450-$800 per month for a cozy and furnished apartment in the city center, with your neighborhood coffee bar right outside your door, along with a wide selection of restaurants within walking distance.
Umbria region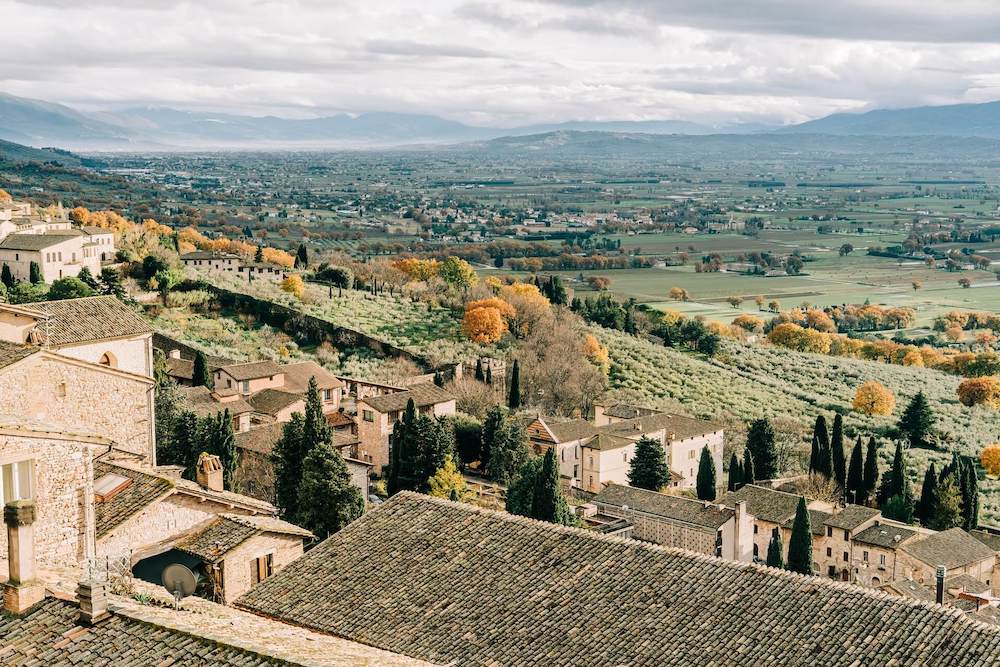 It is the geographic center of Italy, located between Rome and Florence. It is a great rural, hill town atmosphere that many expats are looking for, with some antiquity, old stones, and quaint buildings in the city center. Umbria embodies an agricultural setting, with fields of sunflowers, grapevines, and olive groves all around.
Rental properties can be had at bargain prices in Umbria, about $400-$600 per month.
To give you another comparison, a 120 square-meter (or 1,300 square-foot) two-story townhouse with two bedrooms and two baths sells for $150,000 in 2023.
Padova (Padua)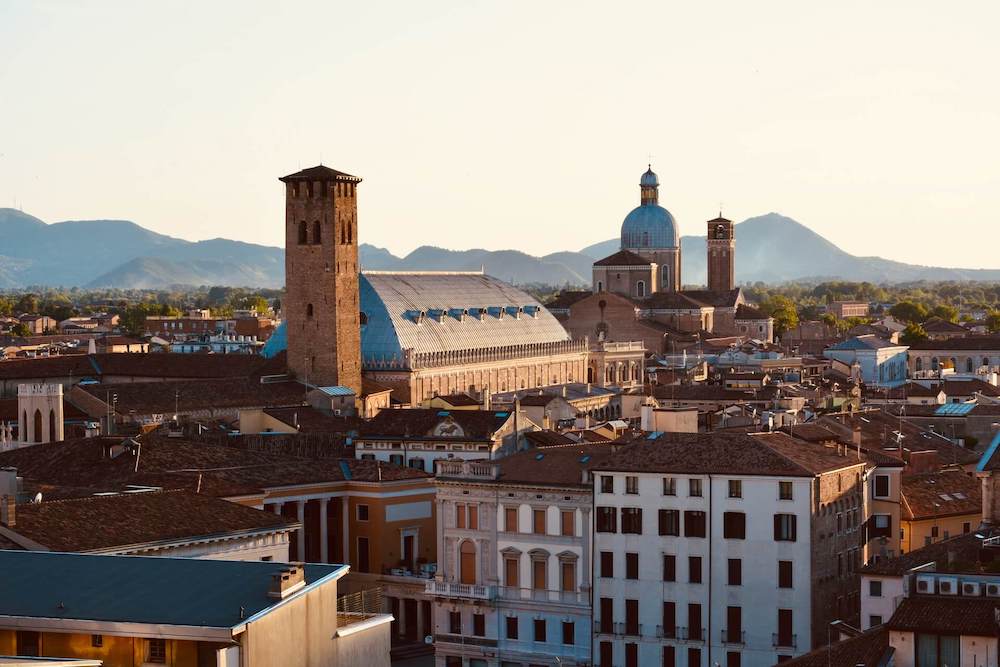 Padova is a perfect spot for long-term living and is the cheapest place to live in Italy (assuming you still want to live in some urban area).
You can find this relatively small town in the north-eastern part of Italy, about 24 miles west of Venice.
There are many beautiful historical sites in Padova and the University of Padua. The city has a population of approximately 209,000 people, making it the ideal size for a quieter pace of life with almost all the conveniences a big city has.
Padova is also connected by train and bus to Venice and Milan and has a small airport with short flights to Rome.
The cost of living in Padova is the lowest compared to the places previously mentioned in this article, so it can be a solid choice to start your life in Italy on a budget.
Torino (Turin)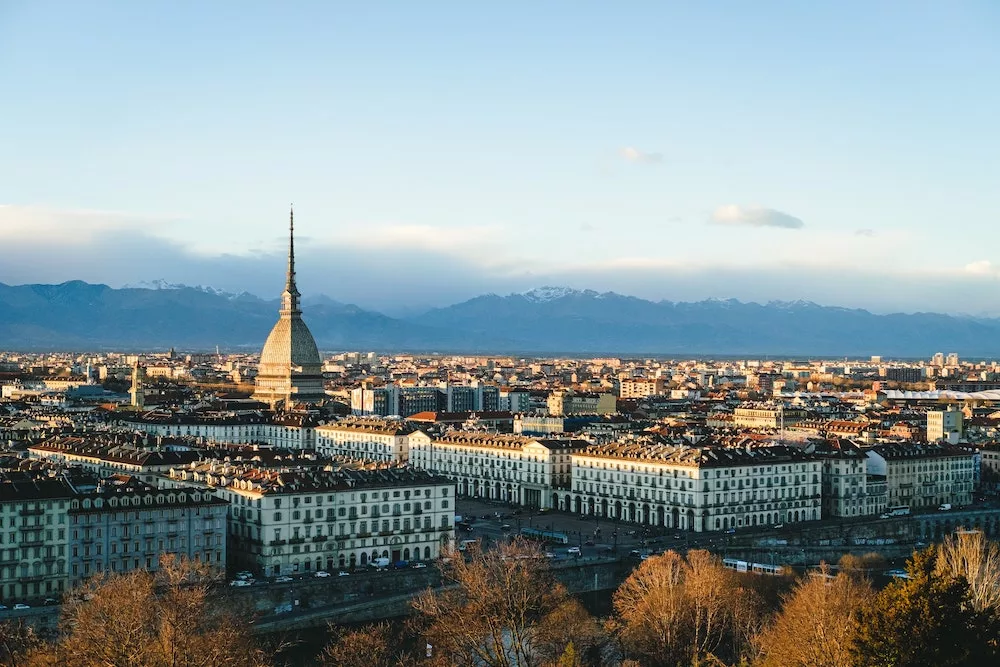 It is also one of the cheapest Italian cities.
There is no need for a car in Torino, as public transportation is sufficient. Walking or cycling are viable options if you live near the center.
Rents are much cheaper than in cities like Milan or Rome, and you still get the benefits of living in a large city with museums, concerts, festivals, etc.
University life is well-established in Torino, so there are plenty of activities to enjoy on weekends.
Additionally, there is an airport in Torino. If you need Malpensa airport, you can get there within a 1 hour 30 minutes drive, or by train, through Milano Centrale Railway Station.
The climate is better than in the cities found throughout northern Europe, and seaside resorts can be reached within two hours drive from the city.
Some downsides: air pollution remains an issue across the region, including more traffic within the city.
A short summary of the expenses in Italy
Property taxes
Property taxes in Italy at large are very affordable. If you are paying $4,000 a year in the US, you will pay somewhere around $200-$400 a year in Italy.
Public transport
You can take an inexpensive bus ride for $1,50. On the other hand, tickets for the regional trains are not sold at bargain prices.
Cell phone plans
You can have a $15 plan with 300 minutes for international calls, unlimited local calls and 2-4 GB of data, and high-speed internet at your apartment for $30-$40.
Grocery bills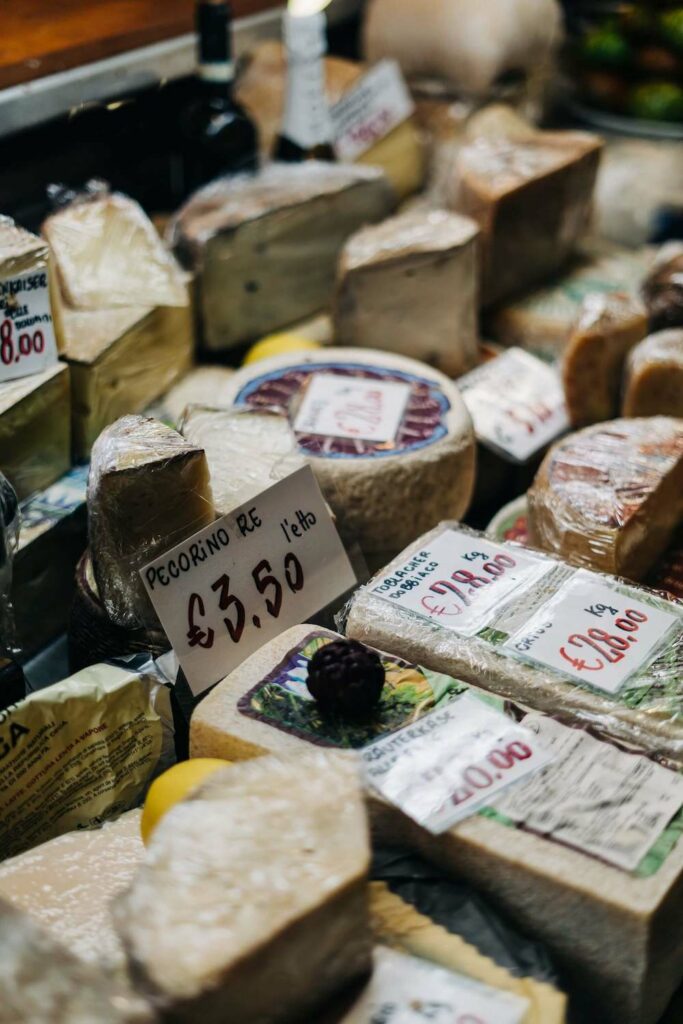 You can spend as low as $300 a month on groceries for two people and still have prosciutto di parma and other tasty delicacies. Quality wine can run as low as $3-$4 a bottle.
Eating out
There are many great deals at restaurants all around Italy. You can get a fixed price menu with meals between $12 and $17, which usually includes a glass of wine and coffee at the end. You can go for a pizza and beer, which should be around $10 per person.
Healthcare
Healthcare is a huge advantage in Italy, and it is so much more affordable compared to the US healthcare system. Enrollment in the Italian healthcare system costs around $400. It covers visits to a doctor, emergency care, hospitalizations, and most surgeries.
Some extra procedures which are not covered (e.g. MRI), may cost an additional $40.
Private health insurance is also available; it usually runs between $1,400-$2,200 per year and allows you to see private specialists or use private hospitals, which are not a part of the main public health plan.
Leisure time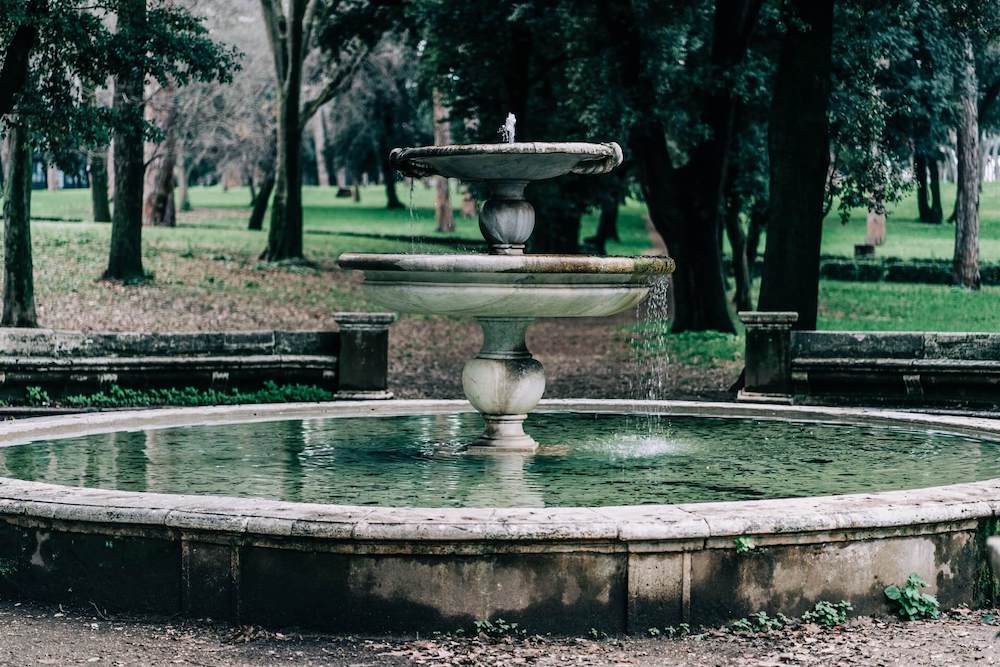 Festivals are free in Italy, and you pay only for the things you consume. If you are attending cultural events, Italy's most popular museums are still great bargains. Villa Borghese in Rome is $12 per person to enter, and the world's most renowned masterpieces are on display there.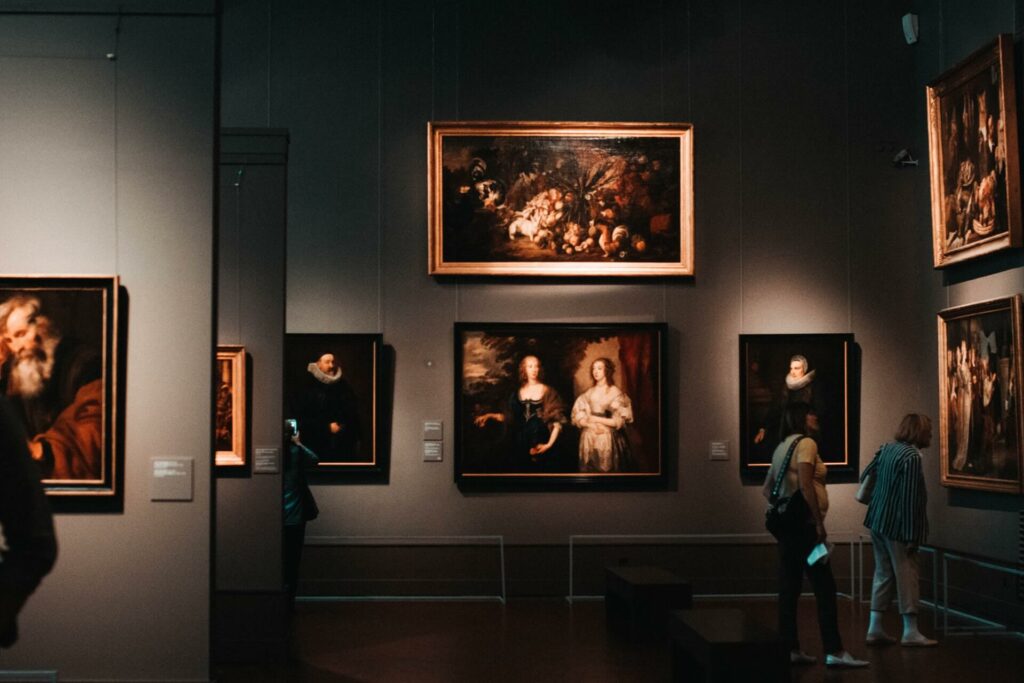 The same is the case for the Uffizi Gallery in Florence – it is $19 to see some of the world's most renowned art by the most influential artists. You can also go to the opera, and the entrance fee is between $19-24 for the Baths of Caracalla in Rome. It is an amazing venue, where in the Summer you can spread out on the lawn or sit in the seating area, surrounded by a gorgeous historical setting.
The only sad thing is that many museums have minimized or even canceled their discount programs.
The negatives
There is no perfect place in the world, and Italy is no exception. There are negative aspects, for sure. For example, corruption and bureaucracy are real obstacles to overcome and sometimes you have to exert yourself to achieve your goals.
Cheapest Places to Retire in Italy
Italy ranks among Europe's top tourist destinations and offers an appealing choice for those contemplating retirement abroad.
Here are my selected choices of budget-friendly places in Italy that make excellent retirement options.
Sicily: Sicily is an excellent retirement destination for pensioners seeking affordability. It boasts some of Italy's most agreeable weather, making it a top choice for retirement in the country.
Apulia: The Apulian locals distinguish themselves as some of Italy's most amiable and hospitable individuals.
Abruzzo: The Italian region of Abruzzo is notable for its breathtaking mountains, picturesque landscapes, delectable cuisine, and welcoming residents.
Tuscany: If your retirement dream includes enjoying locally produced wine, then Tuscany is the ideal region for you
Lazio: This area, along with its capital, is particularly favored by retirees who place a high value on healthcare services and a thriving expatriate community.
Final thoughts
Italy is an ideal country in terms of food, nature, history, and special experiences. Many of us think we cannot afford to live in Italy on a budget, which is wrong! It is only a matter of courage and personal interest.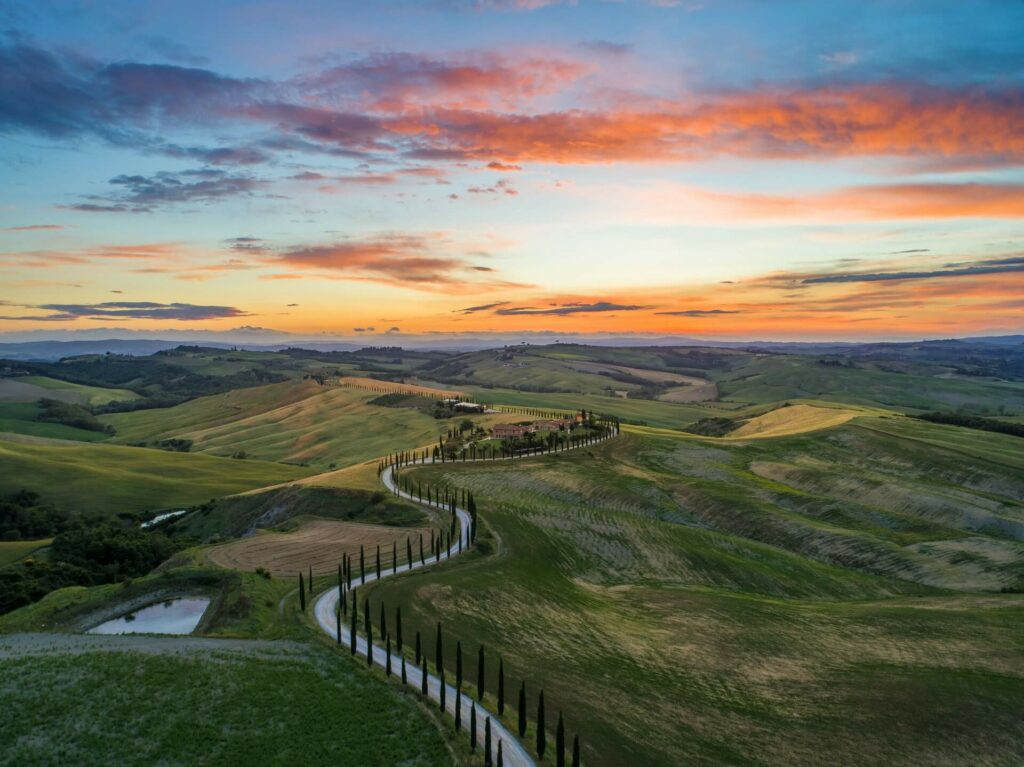 Remember, you are doing things that are out of the ordinary: living in a foreign country, making it work, potentially finding a job, and making a real life for yourself and loved ones. It is not what ordinary people do, and it is undoubtedly harder, but absolutely achievable, nonetheless.
I hope this article has been helpful and informative, and you now see that Italy is a really affordable and beautiful place to live. It only comes to your preferences when choosing the cheapest city in Italy. Let me know what you think, and leave your comment below!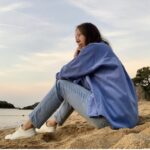 Hello, my name is Nadia.
I usually write about traveling (there are so many places to fit all the lifestyles), relocation (finding a job overseas or moving without losing an income), and living in a foreign country (adapting to a different culture and mentality). Follow me on Twitter, Facebook, Instagram, or LinkedIn!
This post might include some affiliate links. If you make a purchase through these links, I may earn a small commission at no additional cost to you. I appreciate it when you use my links to make purchases.