15 Must-Visit Michelin Starred Restaurants in Milan
Nadia Podrabinek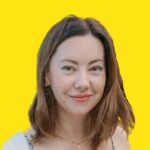 Written by Nadia Podrabinek
Hello, my name is Nadia. I usually write about traveling (there are so many places to fit all the lifestyles), relocation, and living in a foreign country (adapting to a different culture). My travels stretch beyond Spain, with journeys to the US, Italy, Norway, Portugal, and France. Relocating to Spain in 2018, I lived in cities from Barcelona to Madrid, currently calling Valencia home.  Follow me on Twitter, Facebook, Instagram, or LinkedIn! ... show more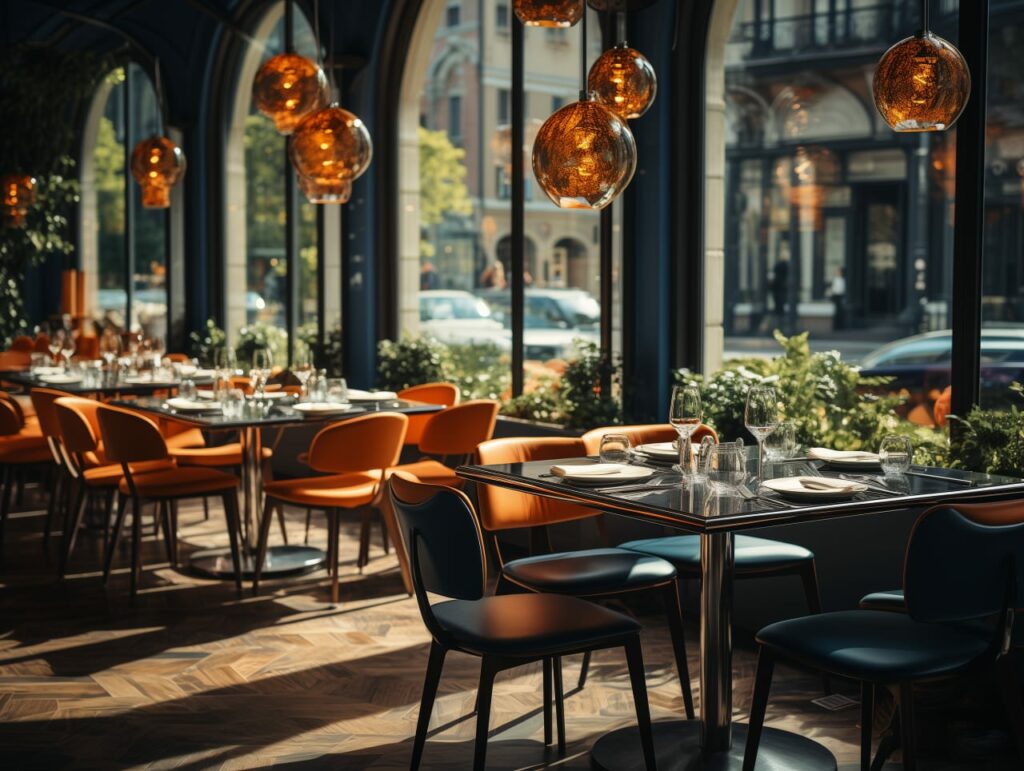 Milan is undoubtedly a popular destination for travelers looking to experience the best of Italy. The city is well known for its variety in shopping and fashion, night spots, modern architecture, and its "Central Park" – Sempione Park. And if you are looking for a truly authentic dining experience, Milan is home to many highly-rated Michelin star restaurants.
---
Key takeaways
The highest rated 3-star Michelin restaurant in Milan is Enrico Bartolini al Mudec.
The best seafood dining is at Il Luogo di Aimo e Nadia.
If you want to experiment with avant-garde cuisine, visit Joia, which is vegan-friendly, by the way.
Do not forget to check out some affordable Bib Gourmand spots in Milan.
---
What does Michelin star mean?
Michelin star is a world-renowned award for excellent cooking given to restaurants that the Michelin company believes are exceptional and worthy after an anonymous dining experience. The awarded restaurant usually gains massive recognition and praise, increasing the number of patrons as well as the chef's reputation. The maximum rating is 3 stars.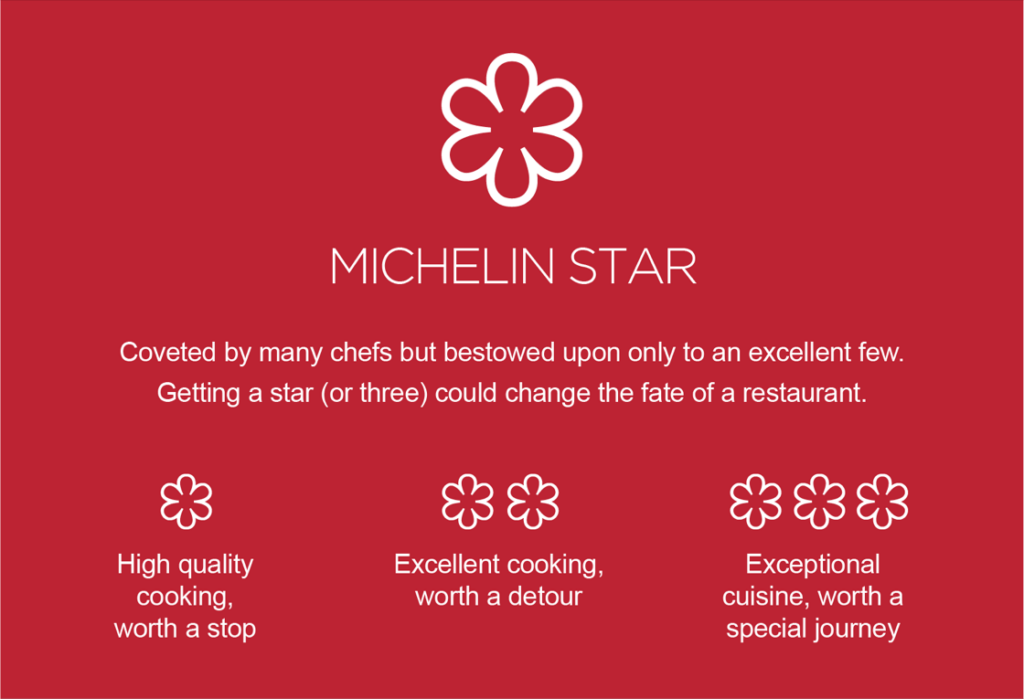 Some people believe that the Michelin guide examines and selects only top restaurants with fine dining, however, that is not the case. The Michelin selection includes a variety of establishments, from luxurious to mid-range restaurants for every budget.
Michelin inspectors distinguish 1, 2, and 3-star restaurants by these characteristics:
1-star restaurants represent a high quality of cooking and are worth a stop if you happen to be in this particular city.
2-star restaurants represent excellent cooking and you should go out of your way to visit.
3-star restaurants provide exceptional cuisine and you can plan your travels around a visit to such an establishment.
Read also: Michelin star restaurants in Barcelona
Also, there are two non-star awards: Bib Gourmand and Michelin Green Star. The first, named after a friendly mascot of the Michelin Group, recognizes excellent restaurants with average prices. The second, Green Star, reflects the establishment's devotion to sustainability principles. It includes high ethical and environmental standards and cooperation with ecologically-friendly producers and suppliers.
The Michelin Guide also offers a non-star list of restaurants that are worth visiting. The Guide lists them among award-winning establishments in the annual Guide in each city where it is presented. For example, about 70 establishments in Milan are included in "Michelin Guide Italia".
How many Michelin star restaurants are there in Milan?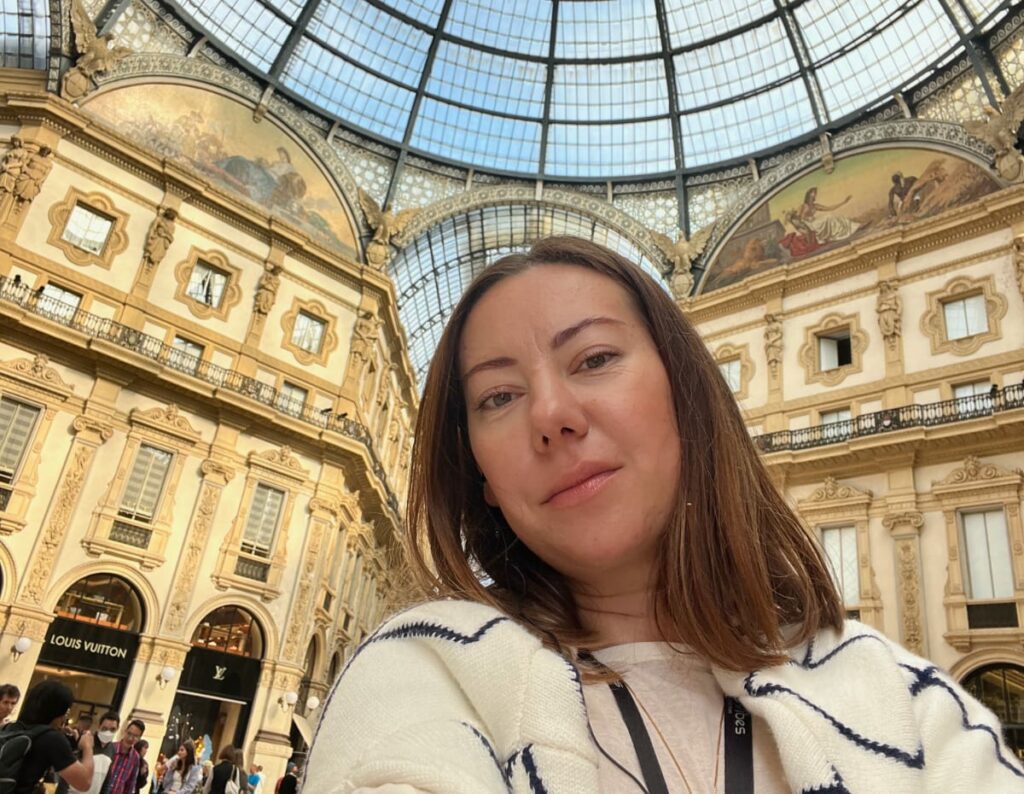 Milan has 18 Michelin-star restaurants. One has three stars, two have two stars, and twelve are one-star. Also, the city has six restaurants with Bib Gourmand awards, and one is marked with Green Star.
The best Michelin star restaurants in Milan
Please do not continue reading if you are hungry. Grab a snack first and only then continue reading.
1. Enrico Bartolini al Mudec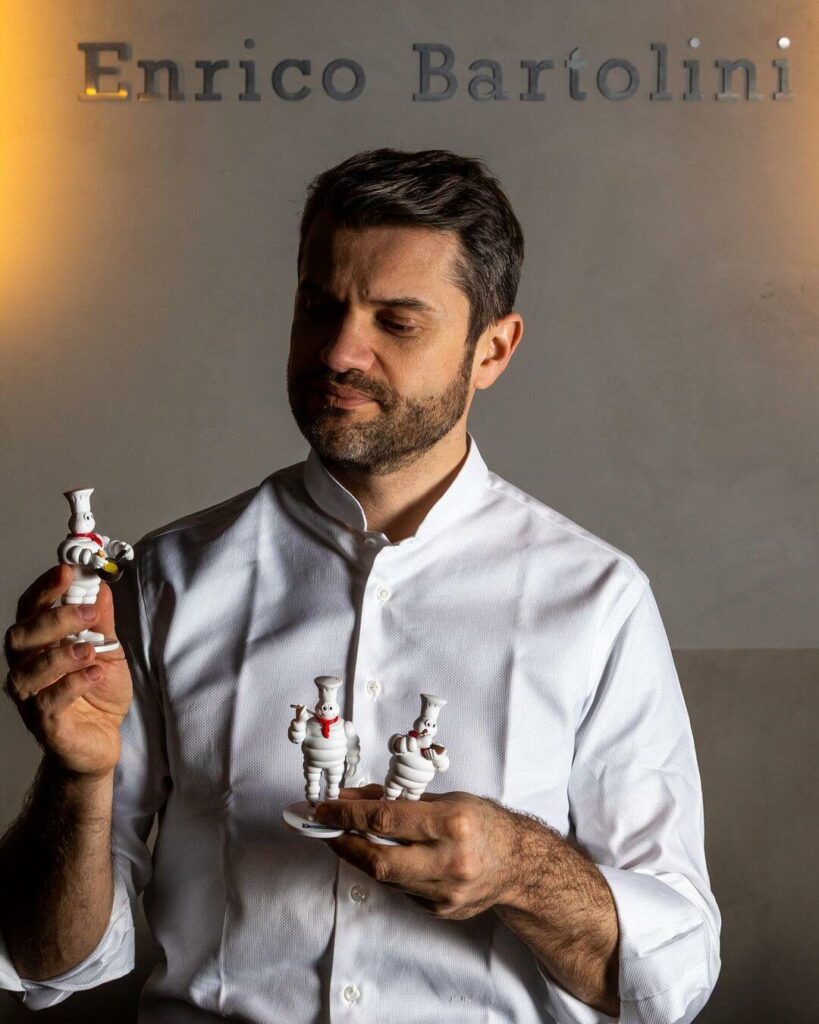 Enrico Bartolini al Mudec, located on the third floor of the Museo delle Culture, is the only 3-star Michelin establishment in Milan. And the chef, Enrico Bartolini, is the only one who has accumulated four Michelin stars in Italy.
The restaurant offers two types of tasting sets: "Best Of" and "Mudec Experience". Both sets look like pieces of art, in line with the design and elegance of the district. You will get a unique experience through the impeccable presentation and incredible combination of flavors.
I recommend the beetroot risotto with gorgonzola cheese sauce, podolica filet, bottoni filled with olive oil, lime, octopus, and cacciucco sauce. The sweet tooth will appreciate the dessert cart. The wine selection includes Italian, French, and other vintages meticulously chosen by highly experienced sommelier Sebastian Ferrara.
Tip #1 If you do not want one of the tasting sets, you can choose 3 or 4 dishes from the menu for €200-240. Beverages are not included.
Tip#2 It is more convenient to plan a lunch at the restaurant on Tuesday-Saturday at 12:30-13:30 (they are closed Sunday-Monday). This time slot is usually available with reservation ten days prior to the visit. Dinner reservations are available within two months.
Michelin stars: ⭐⭐⭐
Prices: $300-320 for the tasting menu without wine pairing
What people say on Google: 4.7 stars, 339 reviews
via Tortona 56, 20144 Milan Italy
2. Seta Milan by Antonio Guida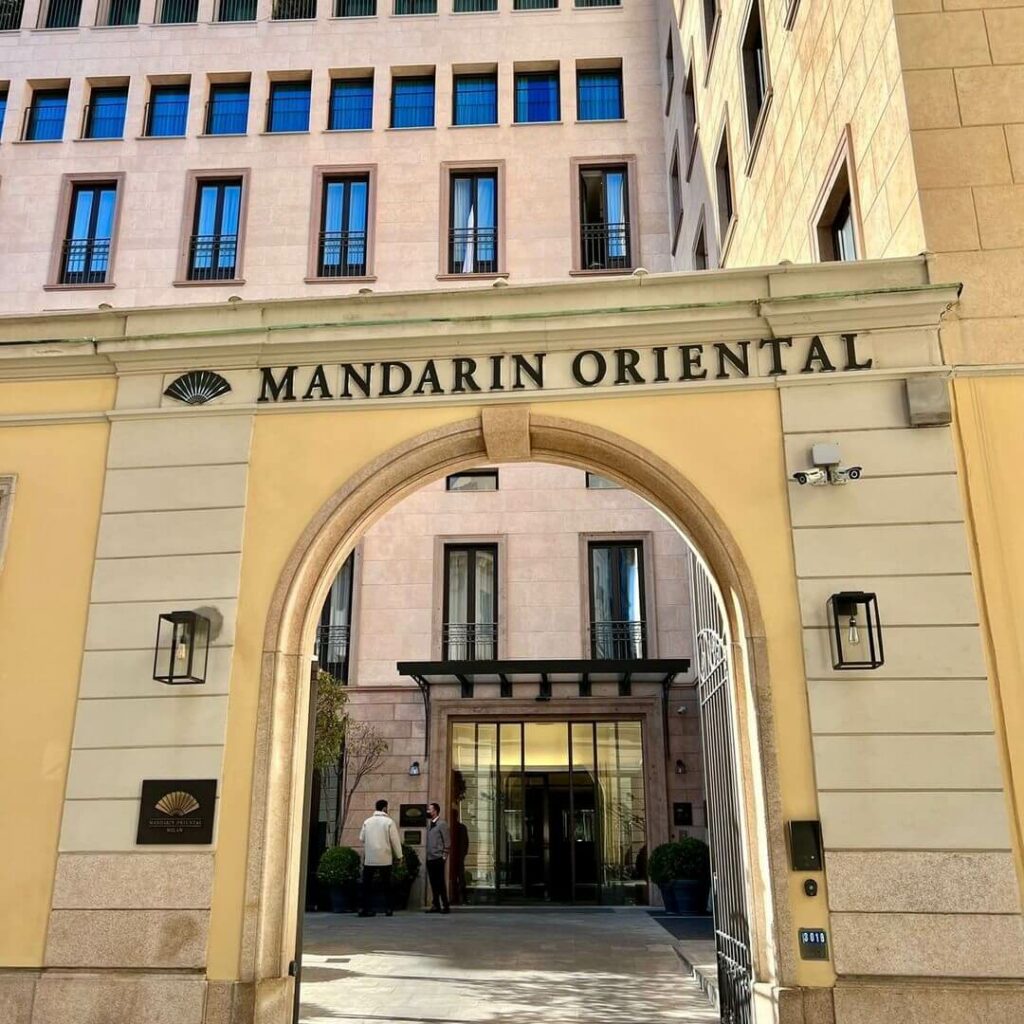 Seta is a contemporary cuisine restaurant located in one of the four 18th-century buildings of The Mandarin Oriental Hotel. It has a white interior with sea-green armchairs, flawless white tablecloths, zoned lighting, and a spectacular outdoor courtyard.
The chef's style combines northern and southern Italian cuisine elements, offering three tasting menus: classic, seasonal, and special. You can also choose individual dishes from the menu. You will love perfect risotto and spaghetti, roasted blue lobsters, monkfish, and four flavorful tiny desserts with coffee to finish an excellent meal.
I suggest making reservations via the website. Several dinner slot options are available if you book two months in advance.
Tip #1 As Seta requires a "smart dress code", gentlemen should wear full-length pants and closed-toe shoes.
Tip #2 If you travel to Milan during the warm season, try the outside dining option. The courtyard is very cozy and private. And through the windows, you can observe the kitchen team at work.
Note You can cancel or modify your reservation online without penalty within 24 hours of the visit; otherwise, the restaurant will charge a €150 fee per guest.
Michelin stars: ⭐⭐
Prices: $95-280 for the tasting menu without wine pairing
What people say on Google: 4.7 stars, 407 reviews
via Monte di Pietà 18, 20121, Milan Italy
3. Il Luogo di Aimo e Nadia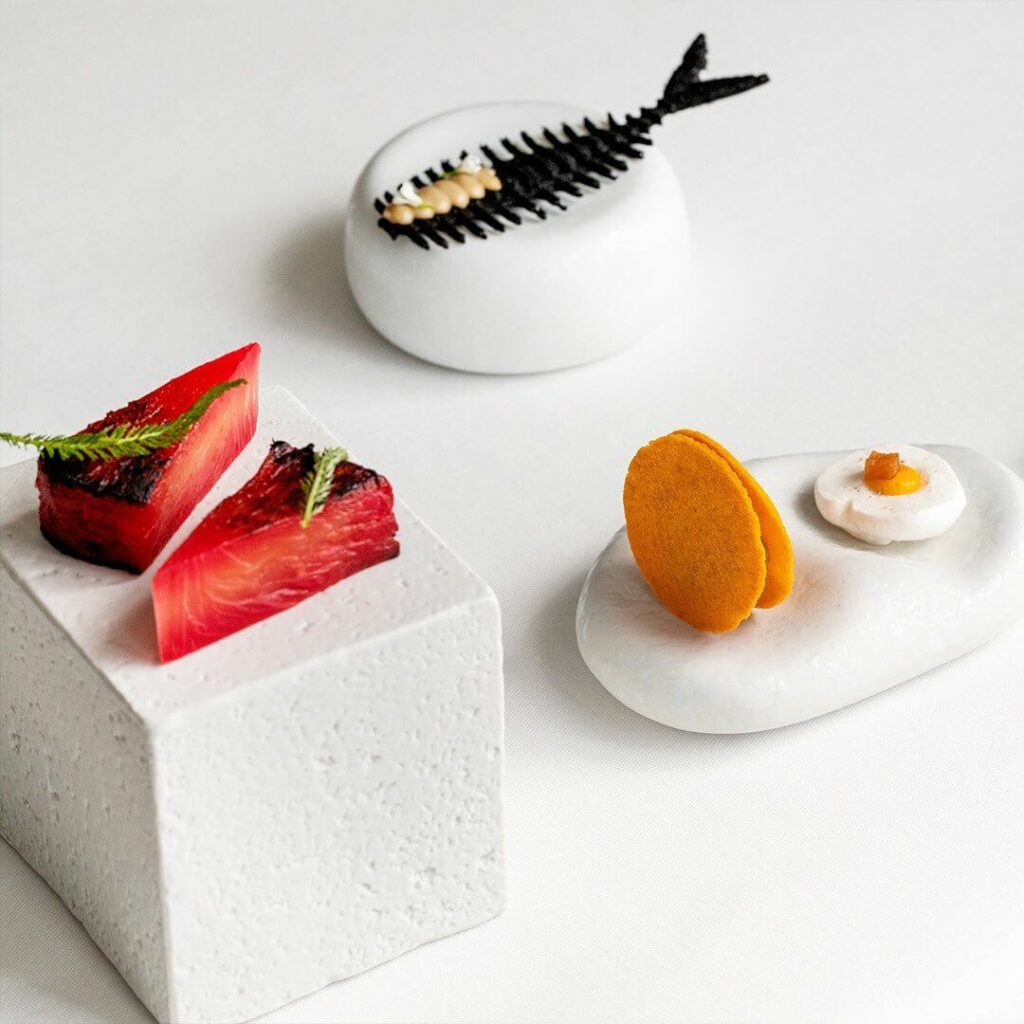 Il Luogo di Aimo e Nadia is a 2-star restaurant with "Italian regional dishes with a modern twist", according to the Michelin Guide. The dining room is peaceful and minimalistic, with white, gray, and deep blue colors and fancy lamps creating a beautiful atmosphere.
There is a choice of three tasting menus: "Territories", "Summer Journey", and "The Garden". Try the crispy chickpea waffle, tortellini stuffed with mixed boiled meat and Parmigiano Reggiano cream, spaghetti of semolina durum wheat, and potato pizza with porcini mushrooms, eggs, and mozzarella cheese. Complement it with a wine tasting from an exclusive wine cellar. These are moments of brilliance.
It is possible to reserve a table one or two weeks in advance. The restaurant is open six days a week, from Monday to Saturday.
Note: In case of cancellation in less than 24 hours, the restaurant charges €120 per person.
Michelin stars: ⭐⭐
Prices: $240-280 for the tasting menu without wine pairing
What people say on Google: 4.5 stars, 435 reviews
via Montecuccoli 6, 20147, Milan Italy
Read also: 13 rules on tipping in Italy.
4. Felix Lo Basso home & restaurant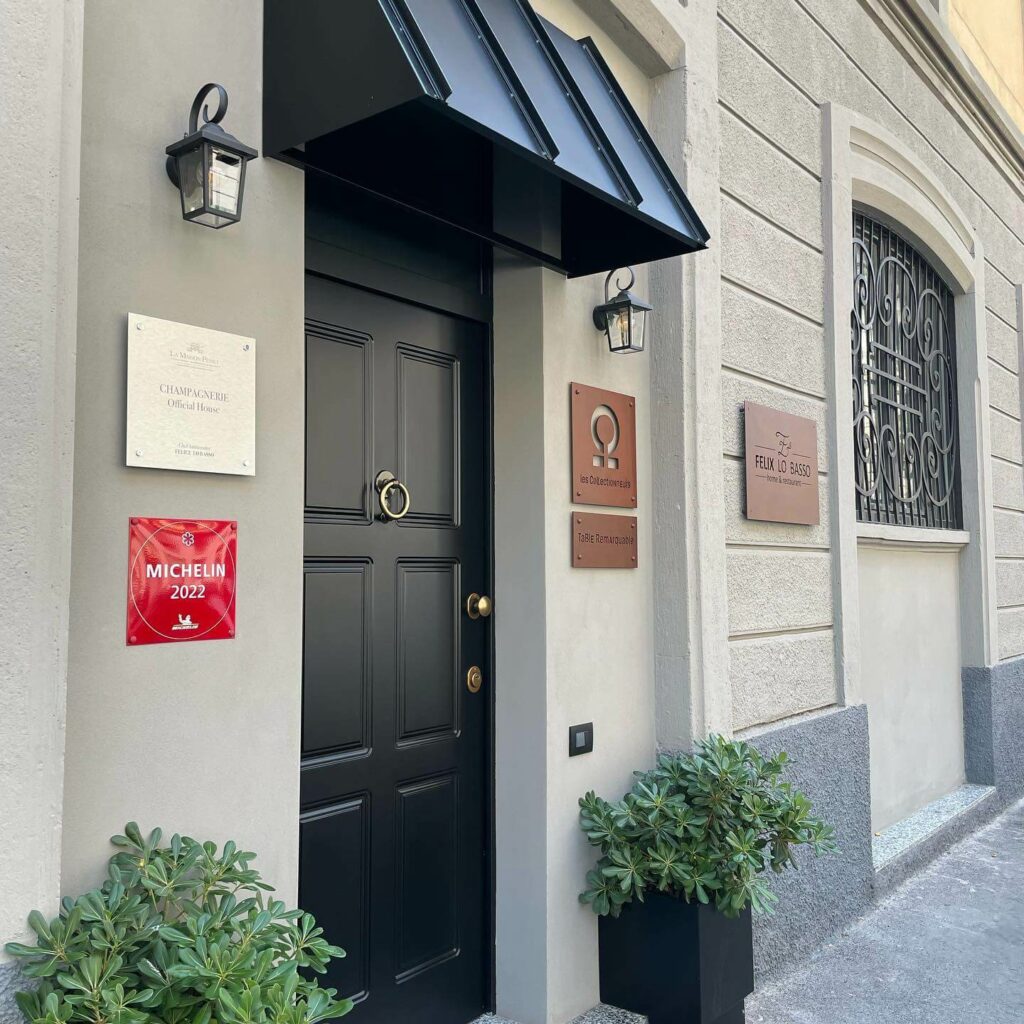 Felix Lo Basso is a 1-star Michelin restaurant with a cozy design and fascinating service. Do not be surprised to see a statue of a gorilla inside the restaurant, which also greets you on the website. It appeared in October 2020 after the restaurant's re-opening, symbolizing a new adventure.
The main highlight is the ambiance of the open kitchen. If you are lucky to sit at a table next to it, you can see the chef and his team in action.
If you want a more private experience, you can reserve a large table in a dining room for 4-10 guests.
The tasting menu varies according to the season and the chef's inspiration. Still, most of the time, it is centered around fish and shellfish. Must-try dishes are lobster with mushrooms, special pasta with black caviar, scallops with green apples, and angler with chorizo.
A comfortable time for reserving a table is one week ahead for lunch and at least two weeks for dinner.
Tip #1 Kids under ten are not encouraged to visit due to the duration of a dinner (at least two hours).
Michelin stars: ⭐
Prices: $190 for the tasting menu
What people say on Google: 4.5 stars, 173 reviews
via Carlo Goldoni 36, 20129, Milan Italy
5. Joia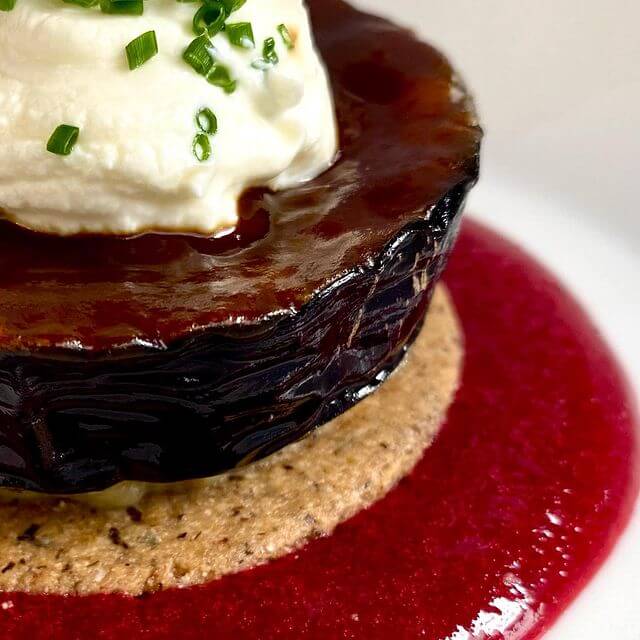 Joia is a minimalistic place for the avant-garde fine dining experience in Milan. The menu is 80% vegan and gluten-free. Try vegetarian "foie gras", roasted watermelon carpaccio, "Piatto Quadro", panzanella with crunchy vegetables, and buckwheat crumble with cherries, peach, and elderberry. Be sure to make reservations one or two weeks in advance.
Note: The website is available only in Italian.
Tip If you are traveling with pets, they are welcome here. Just let the restaurant know ahead of time.
Michelin stars: ⭐
Prices: €120-130 for the tasting menu, wine pairing €35-90
What people say on Google: 4.6 stars, 802 reviews
via Panfilo Castaldi 18, 20124, Milan Italy
6. Berton
Located in the futuristic area of ​​Porta Nuova Varese, Berton reflects the modern minimalistic design and offers incredible food with superb serving.
Must-tries are spaghetti al pomodoro, risotto with pizzaiola and chocolate desserts. You can reserve a table for lunch or dinner one or two weeks in advance.
Tip Berton offers a separate table for four people where you can enjoy privacy and quiet conversations.
Michelin stars: ⭐
Prices: €155-160 for the tasting menu
What people say on Google: 4.5 stars, 461 reviews
via Mike Bongiorno 13, 20123, Milan Italy
7. AALTO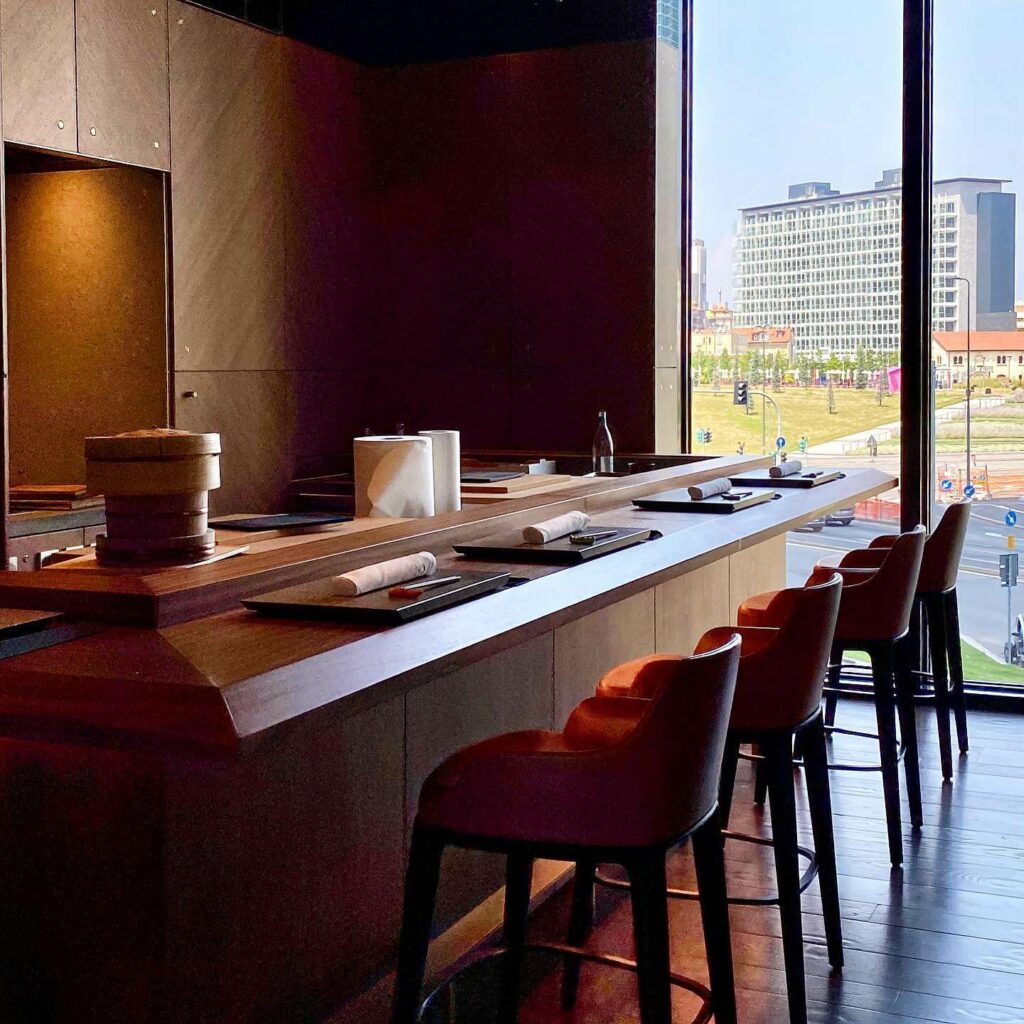 AALTO is the first Japanese restaurant in Milan with a Michelin star. The menu is a stylish fusion of Asian and European cuisines.
Try the almond tofu and tomato carpaccio, tsukemen style spaghetti with chicken and octopus, chocolate puff pastry and smoked milk ice cream. All these dishes are included in the 5-course and 8-course tasting menus, so you can try them no matter which menu you choose.
In addition to the impressive gastronomic experience, you will be amazed by the interior, which combines natural materials such as walnut, porphyry, brass, and leather.
Tip Reserving a table 7-10 days in advance is sufficient.
Michelin stars: ⭐
Prices: €135-150 for the tasting menu, wine pairing is €60-100
What people say on Google: 4.8 stars, 153 reviews
piazza Alvar Aalto, 20124, Milan Italy
8. VIVA Viviana Varese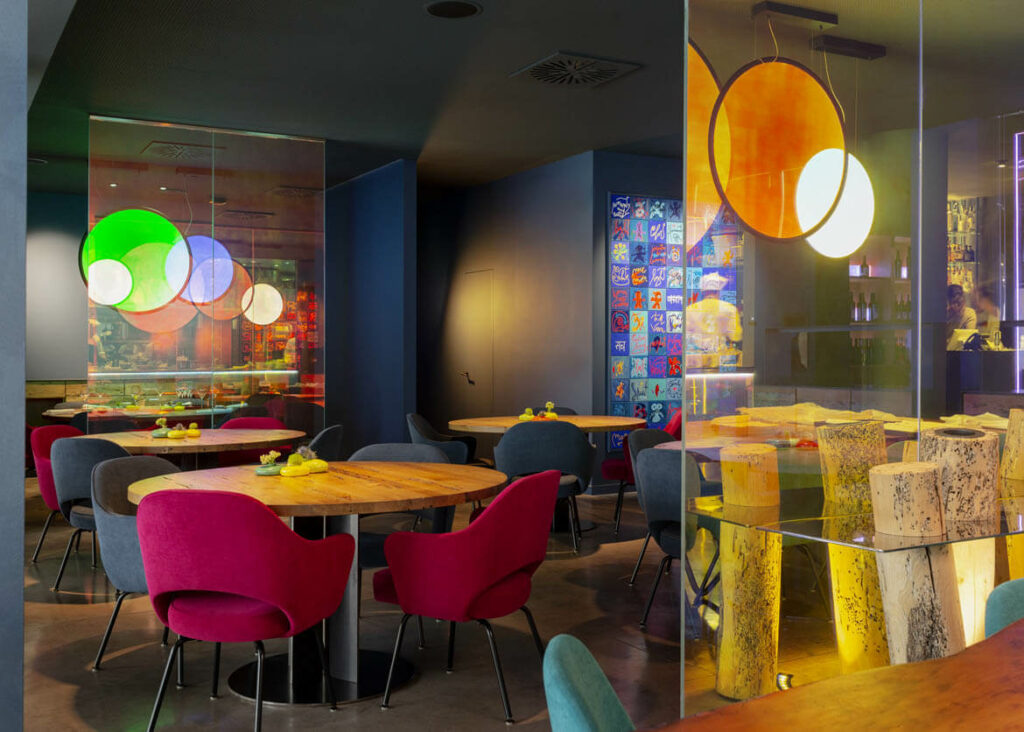 It is another fine restaurant on the list. Blue, red, and yellow colors in the interior offer impressive visuals, especially in the evening lighting. If you are tired of white-and-gray interiors, try Viva Viviana Varese. You can find the best tables facing the open kitchen on the second floor of the Eately complex.
Two tasting menus represent unique textures and flavors, including marinated prawns or amberjack, various handmade kinds of pasta, oil-cooked codfish, mussels doused in sour brown butter, meringue shell, and rose cakes.
Tip #1 Reserving a table a week before is appropriate.
Tip #2 If you do not feel up to trying the tasting menu, you can choose an option of one, two, or three beautifully composed dishes for €55/100/140.
Michelin stars: ⭐
Prices: €140-170 for the tasting menu
What people say on Google: 4.5 stars, 504 reviews
piazza XXV Aprile 10, 20121 Milan Italy
9. Innocenti Evasioni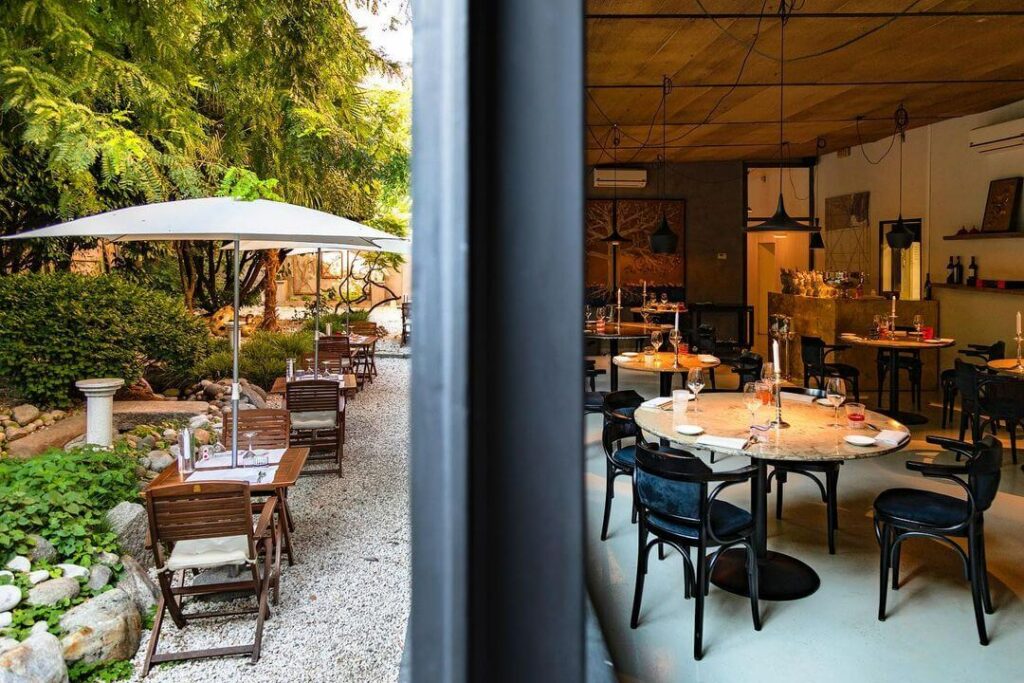 You will find Innocenti Evasioni in the north of Milan, which is not a part of an established tourist itinerary. However, it is a perfect spot to escape city life and enjoy exquisite moments of peace and relaxation.
The restaurant offers creative dishes based on Milanese cuisine in a loft-style dining room and a delightful garden outside the floor-to-ceiling windows. The main highlights of the menu are meat and fish specialties.
Note: Small pets are allowed, do not forget to inform the restaurant beforehand.
Tip Online reservation one week before the visit is quite comfortable. 
Michelin stars: ⭐
Prices: €100 for the tasting menu, wine pairing €38
What people say on Google: 4.3 stars, 575 reviews
via Privata della Bindellina, 20155 Milan Italy
Other Michelin star restaurants in Milan
Bib Gourmand restaurants in Milan
As I mentioned earlier, Bib Gourmand is a special award for restaurants with great food at a relatively low price. They serve an appetizer, first course, second course, and a dessert for around €20-50. There are 6 top restaurants in Milan with the Bib Gourmand award: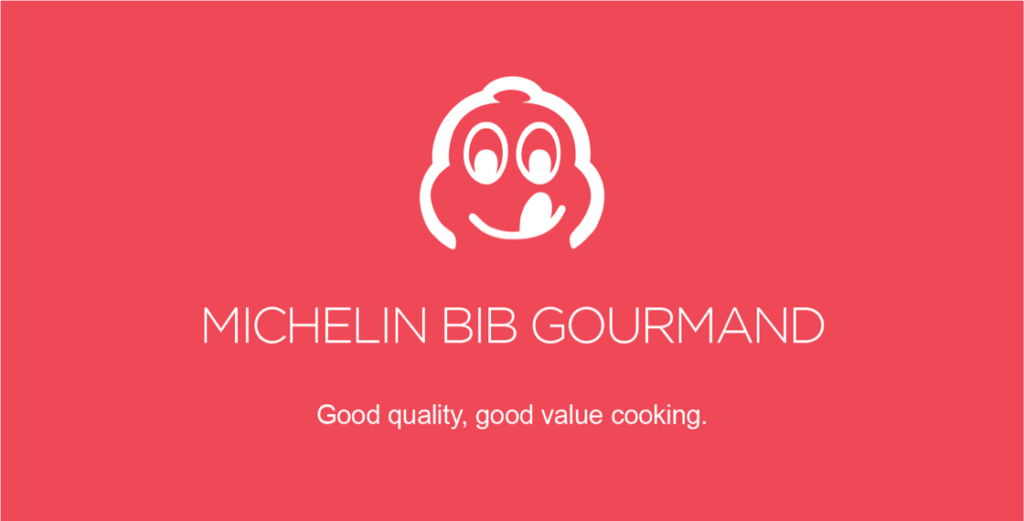 Da Giannino — L'Angolo d'Abruzzo
La Cucina dei Frigoriferi Milanesi
Serendib
Trippa
Dongio
Le Nove Scodelle
Cozy and warm Da Giannino is known for generous portions of local dishes from the Abruzzo region. La Cucina dei Frigoriferi Milanesi is a modern restaurant in industrial loft style with a "destructured" menu.
If you are a fan of biryani rice and chicken curry, visit Serendib, specializing in Indian and Sri Lankan cuisine. Informal and retro-style Trippa is one of the city's best trattorias, offering mouth-watering Milanese risotto with grilled marrow, Vitello tonnato and tripe.
To enjoy Calabrian cuisine for modest prices, Dongio is a perfect match. Order burrata salad, various spaghetti, sun-dried tomato bruschetta, and tiramisu. Le Nove Scodelle is the best choice for Chinese food lovers, absolutely a must-visit. You will enjoy a fusion cuisine based on essential Chinese elements in a simple wooden interior. Definitely try the prawn dumplings, handmade peanut udon noodles, green beans, and kung pao chicken. Your tastebuds will be dancing.
Note: It is better to make reservations at these restaurants beforehand as well. Otherwise, you risk finding yourself in one of the endless lines waiting outside.
See the Michelin guide for more information.
Michelin Green Star
Another award from Michelin Guide, Green Star, focuses on sustainability. Restaurants of this kind combine excellent cuisine with ecologically-friendly commitments. It includes a whole bunch of factors: the provenance of the ingredients and their seasonal use, food waste systems, waste disposal and recycling, as well as eco-communication between the team and guests.
There is only one restaurant in Milan that has received this award – Joia, previously mentioned as a one-star vegan Michelin restaurant.
What people say on Reddit
Contraste is one of the best shouts. It's the original chefs from Pont De Ferr and they now have two stars. Aimo Nadia is the classic one, expensive but for a classic, high end reference of Italian food in Milan it's good.

Trippa with no stars is leading the way in terms of Trattorias, always worth a pizza from Gino Sorbillo which is near Duomo and I always take a visit to Erba Brusca to sit and dine in the garden. Lived in Milan for many years so let me know if you want any specific recommendations.

FineDiningJourno
I personally thought Contraste was absolutely horrendous. I tried a fairly new restaurant (not really fine dining, but ambitious) called Serica that was nice.

I'd also recommend getting a spot in the backyard of Associazione Salumi e Vini Naturali for some wine and ham.

Anaudu
Enrico Bartolini al Mudec – 3 star Michelin and Seta by Antonio Guida (Mandarin Oriental) 2 star. Enrico's is probably harder to come by, Seta will probably much easier since it's associated with the hotel. If you like Regional Italian, Il Luogo di Aimo e Nadia 2 star

AcanthisittaOld5929
Dress Code and Etiquette Tips
Dressing up in Milan: Milan's all about fashion, but don't stress. For guys, a crisp shirt paired with dark jeans or slacks hits the sweet spot. Ladies, you can't go wrong with a chic dress or a smart blouse and pants. Just say no to sportswear or too-casual beach vibes.
Footwear: Choose shoes that are as stylish as they are comfy. Overly casual footwear? Better leave them behind.
Accessorizing: Add a dash of personality with accessories. A cool watch or a simple pendant necklace? Perfect.
Restaurant manners: Be polite to the staff and keep your chat at a friendly volume. It's all about enjoying the vibe without overpowering it.
Eating etiquette: Embrace those dining basics – napkin on your lap, right utensils for the right dish, and elbows off the table, please.
Tipping: In Italy, tipping isn't a big deal since service is often included. However, leaving a little extra for amazing service is a nice gesture.
Reservations: Milan's top spots are in demand, so book ahead. And punctuality? It's as stylish as your outfit. If you're running late, a quick call is a sign of good manners.
There you have it – a blend of casual yet respectful tips for enjoying Milan's culinary gems. Buon appetito! 🍽️🇮🇹
The bottom line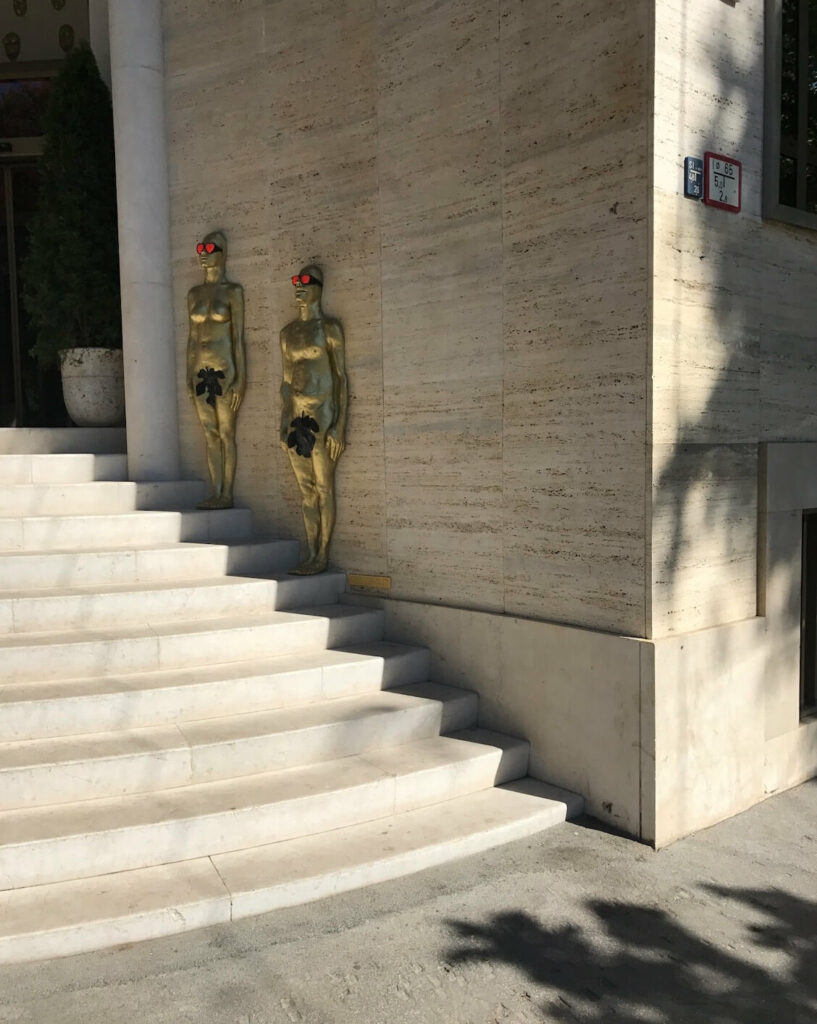 When planning a trip to Milan, include one or two restaurants with a Michelin star or Bib Gourmand into the program. You will be in awe of the wonderful and unusual mixture of flavors and combinations, attentive service, and the possibility to share your thoughts on dishes with the chef and his team.
I promise you will remember such an experience as a splendid adventure that you will wish to repeat. Just remember to reserve a table beforehand and pay attention to no-show fees in case your plans change.
Thanks for reading, and please share your thoughts in the comments below!