15 Best Michelin Star Restaurants in Rome Worth Visiting in 2023
Nadia Podrabinek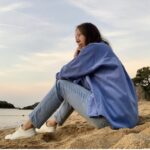 In this text, I used lots of exquisite adverbs. Without them, it would be impossible to approximate the experience you will encounter in these Michelin-starred restaurants in Rome.
If you've never dined at a Michelin-star restaurant, now is the time.
If you have previously enjoyed such an experience, the Eternal City stands ready to affirm its status as one of the most influential cities in the world. This includes its finest Italian cuisine, which has spread across continents and is loved by millions.
---
Key takeaways
Many Michelin-starred restaurants may be much more creative than you anticipate. This doesn't always align with your personal taste in food.
The highest rated Michelin restaurant in Rome is La Pergola, with unbeatable views from the rooftop terrace.
The best seafood dining is at Pascucci al Porticciolo.
For the "blind" tasting experience, opt for Imàgo.
If you want to experiment with avant-garde cuisine
Do not forget to check out some affordable Bib Gourmand spots in Rome.
---
Best Michelin Star Restaurants in Rome Map
What does a Michelin Star mean?
A Michelin Star is a world-renowned award for exceptional cooking, given to restaurants that the Michelin company deems worthy after an anonymous dining experience. Restaurants that are awarded typically gain substantial recognition and praise, leading to an increase in patrons as well as enhancing the reputation of the chef. The maximum rating a restaurant can attain is three stars.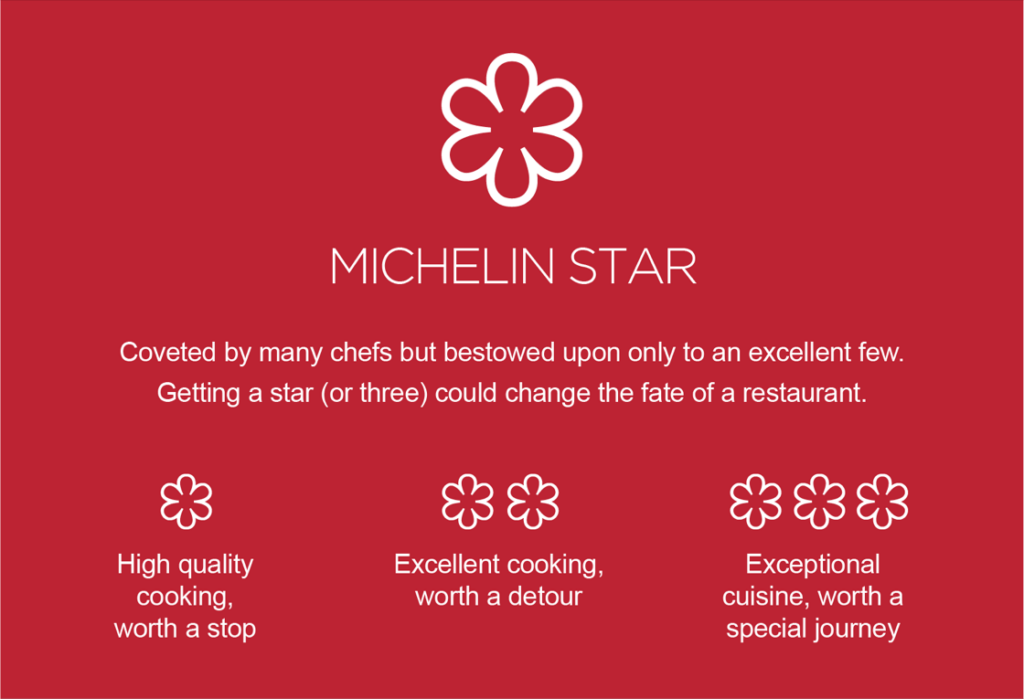 Contrary to popular belief, the Michelin Guide does not solely focus on top-tier, fine dining establishments. Its selection includes a variety of restaurants, ranging from luxury dining to more affordable mid-range options, accommodating every budget.
The Michelin inspectors classify 1, 2, and 3-star restaurants based on the following characteristics:
1-star restaurants exhibit high-quality cooking and are worth a stop if you happen to be in that particular city.
2-star restaurants demonstrate excellent cooking, meriting a detour.
3-star restaurants deliver exceptional cuisine, worthy of a journey specifically for a dining experience.
In addition to the star awards, there are two non-star accolades: Bib Gourmand and the Michelin Green Star.
The Bib Gourmand, named after the Michelin Group's amiable mascot, recognizes excellent restaurants that offer meals at moderate prices.
The Michelin Green Star reflects an establishment's commitment to sustainability, including high ethical and environmental standards and partnerships with eco-friendly producers and suppliers.
The Michelin Guide also highlights a list of non-star restaurants that are worth visiting. These establishments are included in the annual guide for each city it covers. As of 2023, about 82 restaurants in Rome feature in the "Michelin Guide Italia."
Michelin star Restaurants in Rome to Visit First
Please refrain from continuing to read if you're hungry. First, grab a snack, and then proceed with your reading 😉
1. La Pergola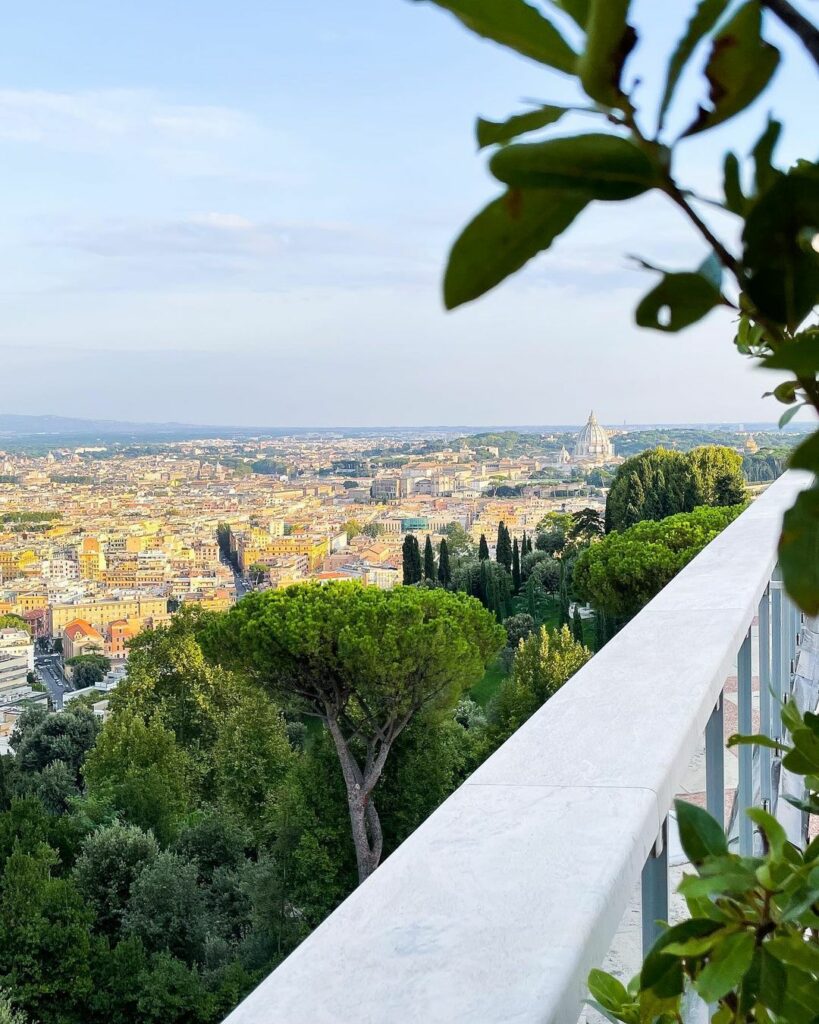 Michelin stars: ⭐⭐⭐
Prices: $270-320 for the gourmet menu without wine pairing
What people say on Google: 4.6 stars, 1,099 reviews
via Cadlolo 101, Rome, 00136, Italy
La Pergola is the only 3-star Michelin restaurant in the Eternal City. It is also the most famous roof garden restaurant in Italy. The hushed and elegant ambiance, accompanied by stunning views of the eternal city, make it a coveted dining spot for both locals and tourists, despite a long waiting list.
The restaurant's core is the unique and delicate cuisine offered by Heinz Beck, which showcases a blend of bold and international styles with a solid Mediterranean foundation. The wine selection, curated by sommelier Marco Reitano, is impressive, featuring two separate lists for Italian and global wines, inclusive of rare and lesser-known labels.
Helpful tip Due to European holidays, the restaurant typically closes for three weeks in August.
Here is the video of chef making the signature dish "The Sea…"
2. Il Pagliaccio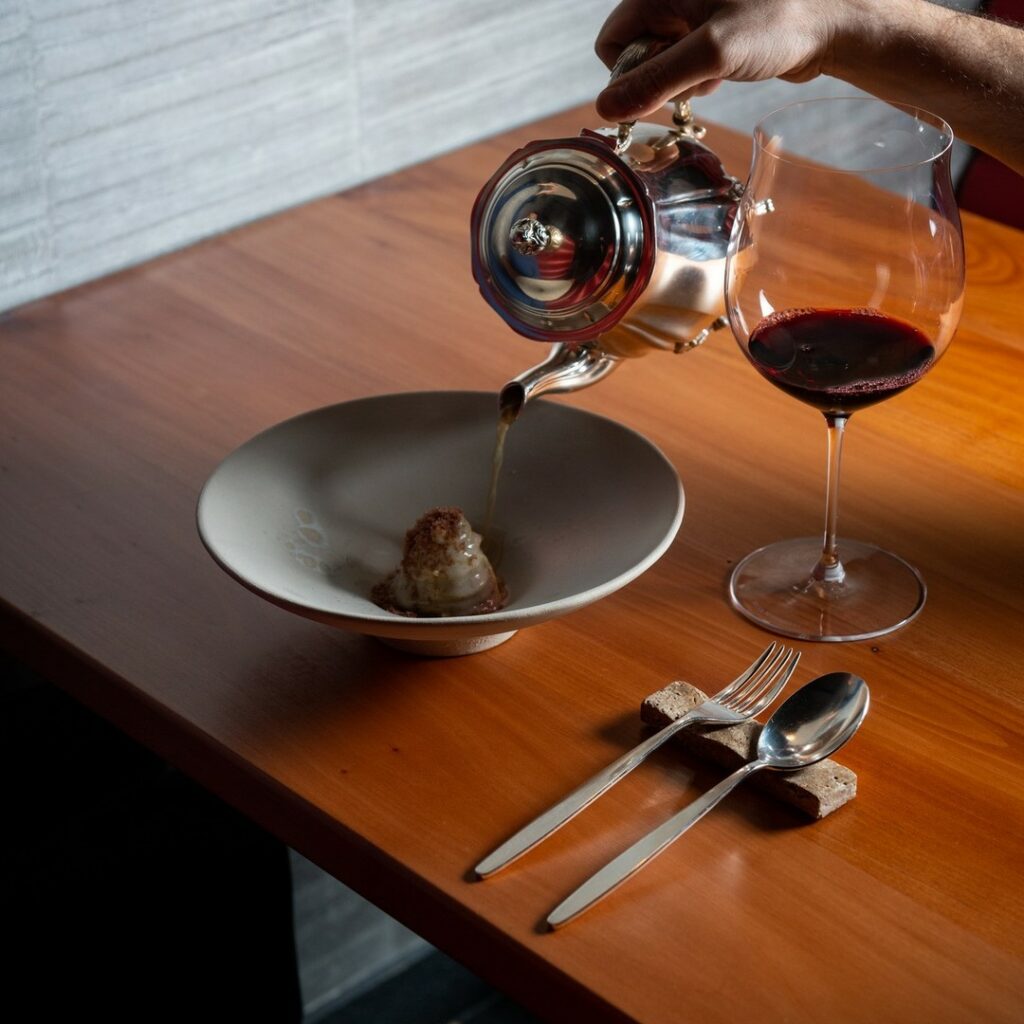 Michelin stars: ⭐⭐
Prices: 150€-300€ for the 4 to 14 courses served for all diners at the table
What people say on Google: 4.3 stars, 437 reviews
Via dei Banchi Vecchi, 129/a, 00186 Roma RM, Italy
The restaurant serves fusion cuisine that reflects the chef's personal journey and global experiences, combining Mediterranean flavors with rare Oriental hints, a unique offering in Italy.
The restaurant is also noted for the meticulous and polite service directed by Matteo Zappile and an intriguing wine list with an impressive champagne selection.
Our experience was remarkable in every aspect. The service was top-notch, and the food was not only delicious but also presented beautifully. The wide-ranging wine list further enhanced our dining experience. We were especially impressed by the attentive staff who went the extra mile to help us secure a taxi back to our hotel. This was, without a doubt, our best restaurant experience in Rome.

Jack Sprat
3. Acquolina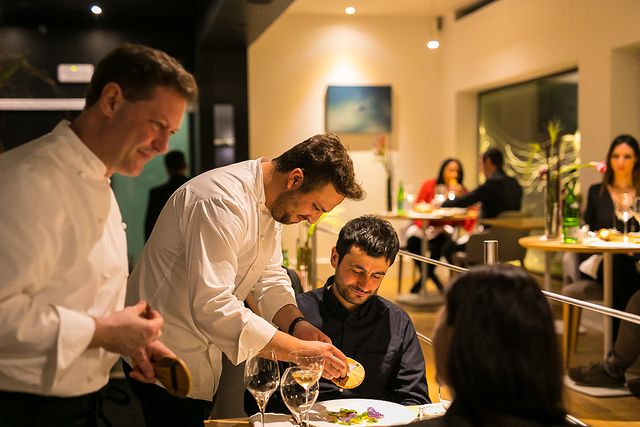 Michelin stars: ⭐⭐
Prices: $180-210 for the full-course menu
What people say on Google: 4.6 stars, 267 reviews
Via del Vantaggio, 14, 00186 Roma RM, Italy
Situated on the ground floor of the luxury hotel, The First Roma, in the heart of the city, Acquolina offers an elegant dining experience amidst original artwork, paintings, and sculptures.
The menu highlights creative Mediterranean fish dishes, featuring unique and well-balanced combinations like "mullet, duck heart, juniper, and cherry," and "mushroom, snail, and parsley."
As always in the Michelin-starred establishment, the staff provides immaculate service, maintaining a high standard. The dining experience is further enhanced by an exceptional wine selection.
4. Enoteca La Torre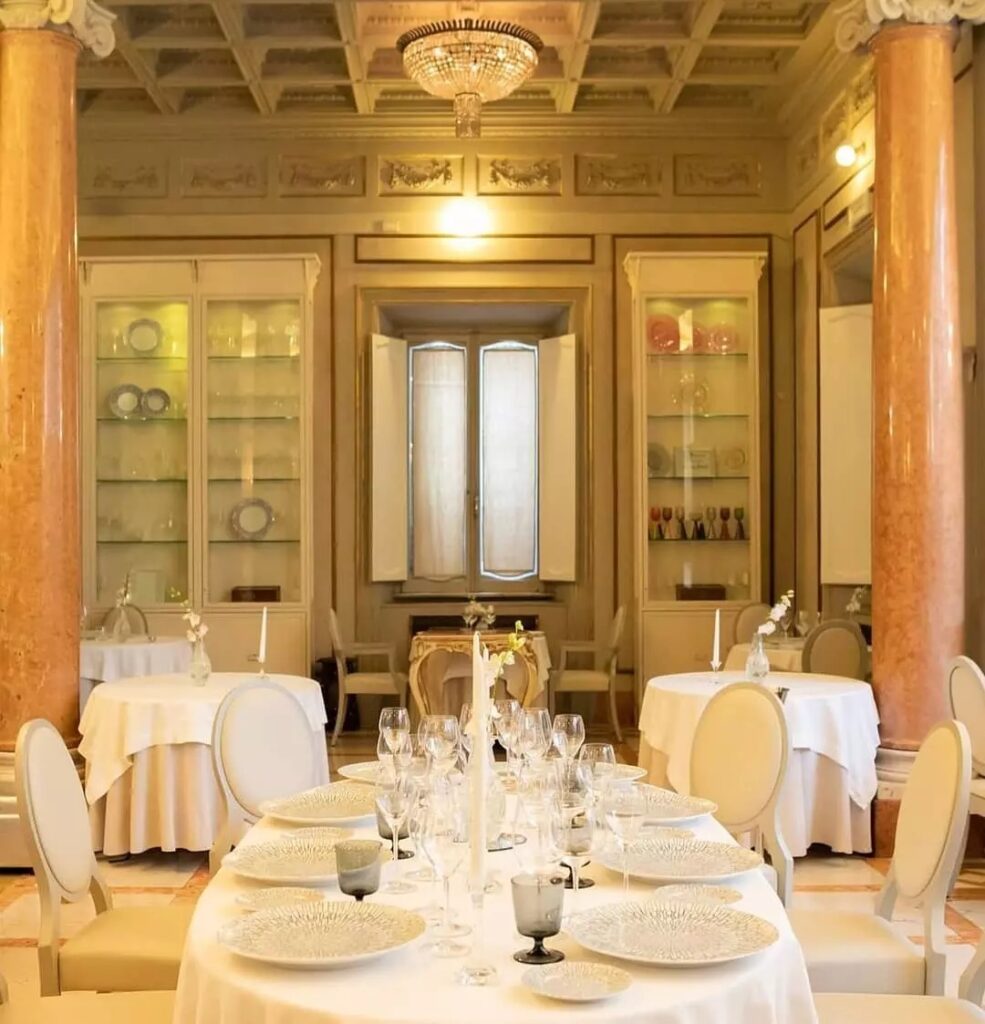 Michelin stars: ⭐⭐
Prices: €165-€200 for the tasting menu of 2 to 8 courses
What people say on Google: 4.6 stars, 245 reviews
Lungotevere delle Armi, 23, 00195 Roma RM, Italy
Located just beyond the Aurelian Walls in the upscale Hotel Villa Laetitia, this restaurant presents an elegant environment replete with antique furniture, blossoming flowers, artistic columns, and ornate stucco decor.
The cuisine mirrors the sophistication of the surroundings, with certain dishes like the large babà dessert being prepared tableside for guests. Chef Domenico Stile passionately embraces his Campanian roots through inventive and vibrant dishes that skillfully incorporate typical Mediterranean ingredients, as well as a few classic Roman specialties.
This exquisite dining experience, perfect for food enthusiasts, is rounded out by a comprehensive wine cellar (no surprise here!) that provides an impressive array of pairings.
Alert for a stellar dining experience! This establishment offers a cozy intimate ambiance, a stunning setting, and outstanding service, not to mention the spectacular food. We indulged in a five-course chef's tasting paired with a three-wine Italian journey, and each course left us in awe. Despite feeling full, the exquisite flavors kept us yearning for more. Ideal for couples, small groups (up to five), or food enthusiasts, this place is an absolute must-visit while in Rome.

Edward P.
5. Aroma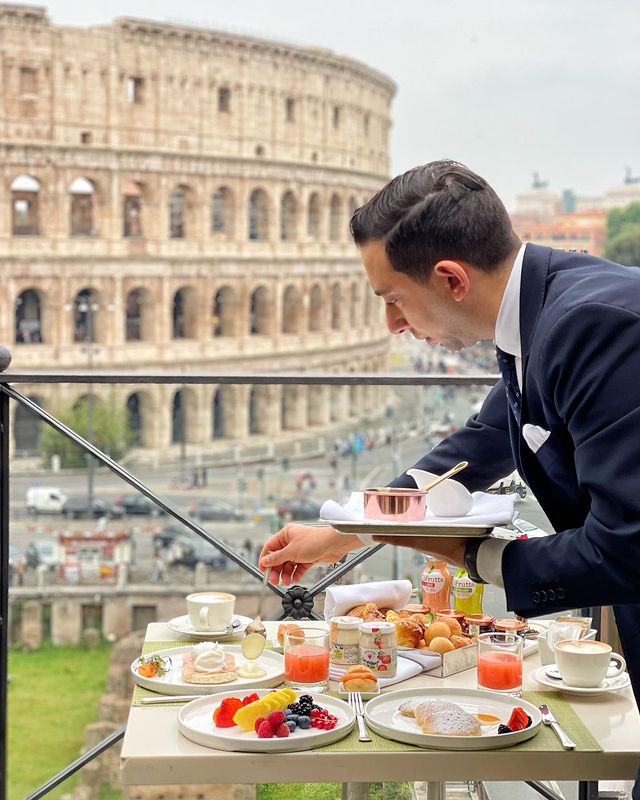 Michelin stars: ⭐
Prices: €140-€240 for the 2 to 5 dishes of different tasting menus
What people say on Google: 4.2 stars, 934 reviews
Via Labicana, 125, 00184 Roma RM, Italy
Upon arrival at this delightful restaurant, you will be greeted by the open-view kitchen, followed by the incredible views of Ancient Rome, spanning from the Colosseum to the dome of St Peter's!
The restaurant's name pays tribute to both the city and the rich aromas inherent in the Mediterranean cuisine.
Chef Giuseppe di Iorio often adds a creative touch to the local specialties featured on the menu. Also, there is an adjacent to the main restaurant, the Aroma Bistrò, which offers simpler, quicker versions of the dishes served at the main establishment.
Helpful tip You can watch the sun set over the Colosseum
6. Marco Martini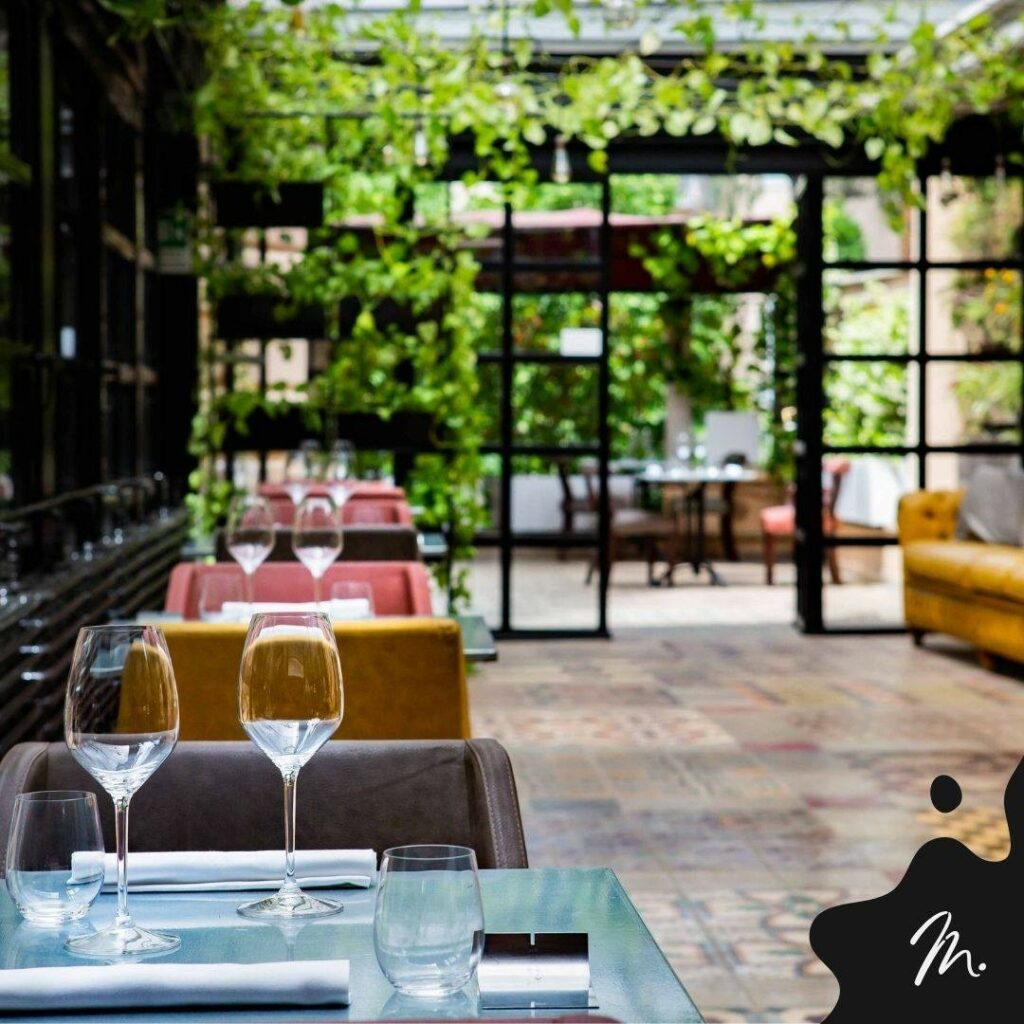 Michelin stars: ⭐
Prices: €125-€190 for the tasting menu without wine pairing
What people say on Google: 4.3 stars, 474 reviews
Viale Aventino, 121, 00153 Roma RM, Italy
Chef Marco Martini's cuisine, defined by visual allure, taste, and intellectual intrigue, is inspired by memorable flavors from the past. His willingness to experiment is reflected in modern, story-rich dishes born from memories and emotions.
Accompanying the innovative cuisine is an intriguing wine list, featuring lesser-known and prominent labels alike.
The restaurant resembles a stylistically diverse winter garden with an attached terrace-lounge for aperitifs, creative cocktails, and snacks. You can also enjoy the gourmet menu at lunch (with prior reservation).
7. Moma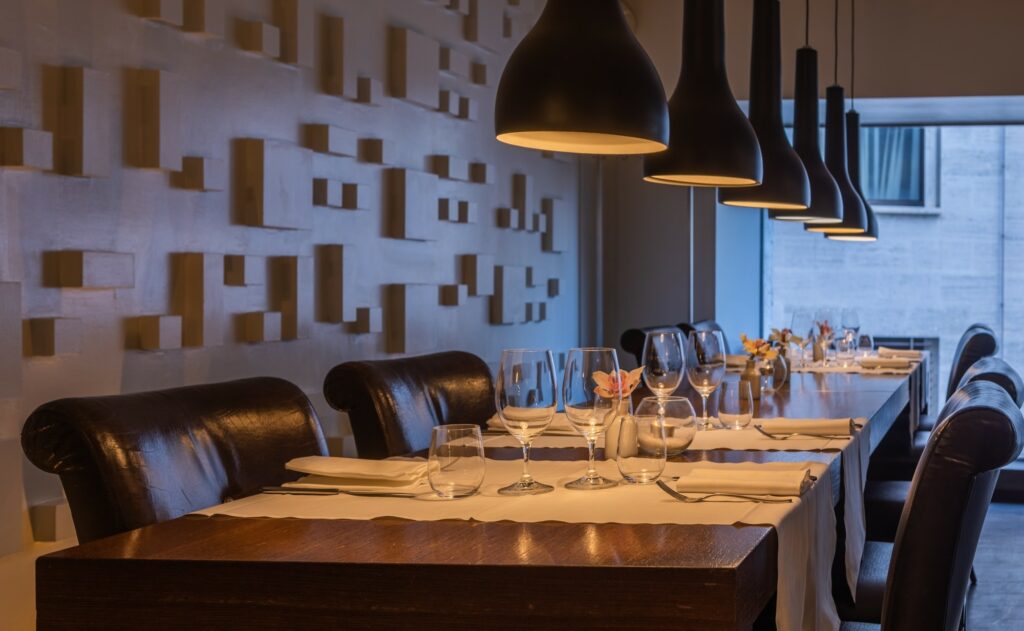 Michelin stars: ⭐
Prices: €110 for the full tasting menu. Additional €60-€100 for wine paring 4 glasses
What people say on Google: 4.5 stars, 697 reviews
Via di S. Basilio, 42, 00187 Roma RM, Italy
Moma is rather a versatile restaurant offering casual meals at lunch and a more creatively traditional menu in the gourmet restaurant upstairs, which includes a small outdoor dining area ideal for Rome's temperate climate.
Key highlights include the harmonious balance of textures and flavors, careful presentation, and high-quality ingredients, resulting in dishes like the creatively crafted chamomile, smoked eel, honey, and oregano risotto.
The restaurant's emphasis on local produce is reflected in the wine list, which favors small, artisanal wineries.
8. Idylio by Apreda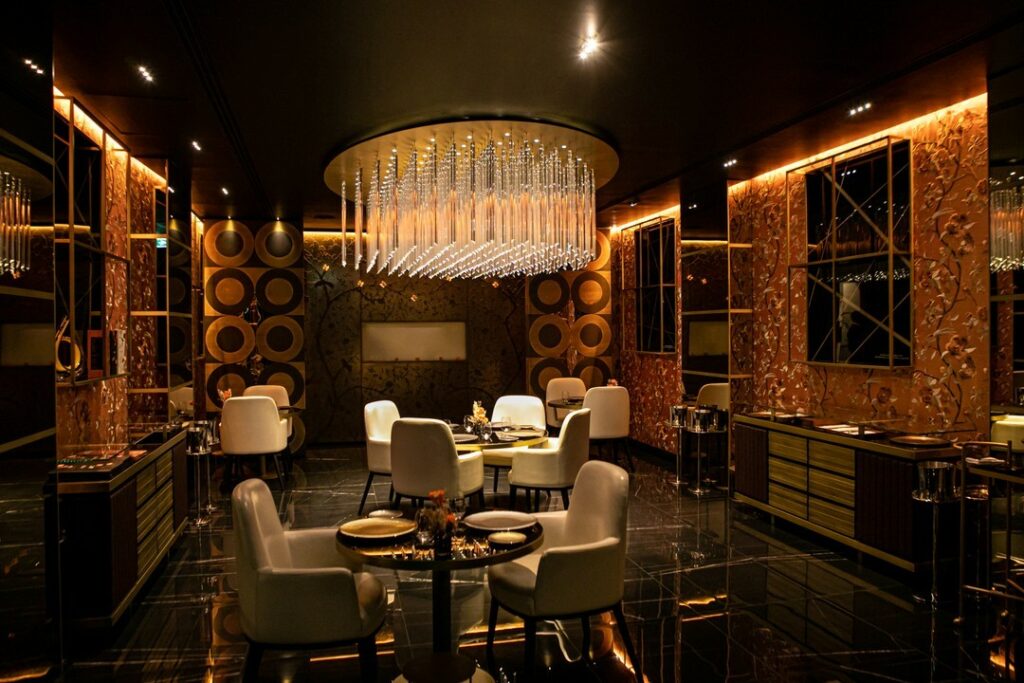 Michelin stars: ⭐
Prices: €150-€170 for the 6 to 7 course tasting menu
What people say on Google: 4.6 stars, 88 reviews
Via di S. Chiara, 4/A, 00186 Roma RM, Italy
9. La Terrazza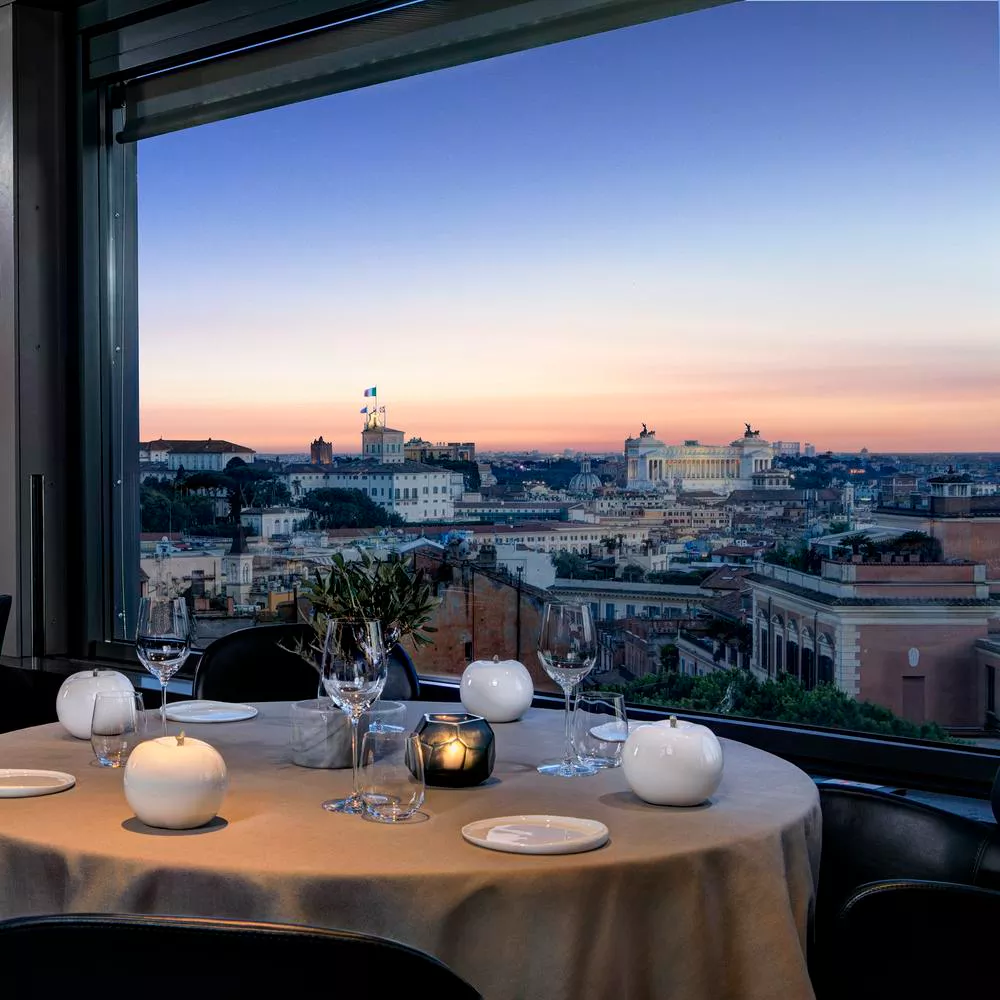 Michelin stars: ⭐
Prices: €180-€210 for 2 kinds of tasting menus
What people say on Google: 4.5 stars, 333 reviews
Via Ludovisi, 49, 00187 Roma RM, Italy
Can you expect creative cuisine in a restaurant with quite an ordinary name?
La Terrazza proves your might be wrong, just try their X Years tasting menu (€210 per person) featuring "Gran riserva risotto with bronte pistachio and liquorice," "Crispy red mullet with broth and seaweed tartare," and "Warm sea urchin cream".
Other than that, it is a good place to have a solid Michelin-star dining in Rome with stunning views through large windows and a delicate atmosphere.
Chef Fabio Ciervo, hailing from Campania, prepares elegant fish and meat dishes using high-quality ingredients and expert techniques.
10. Imàgo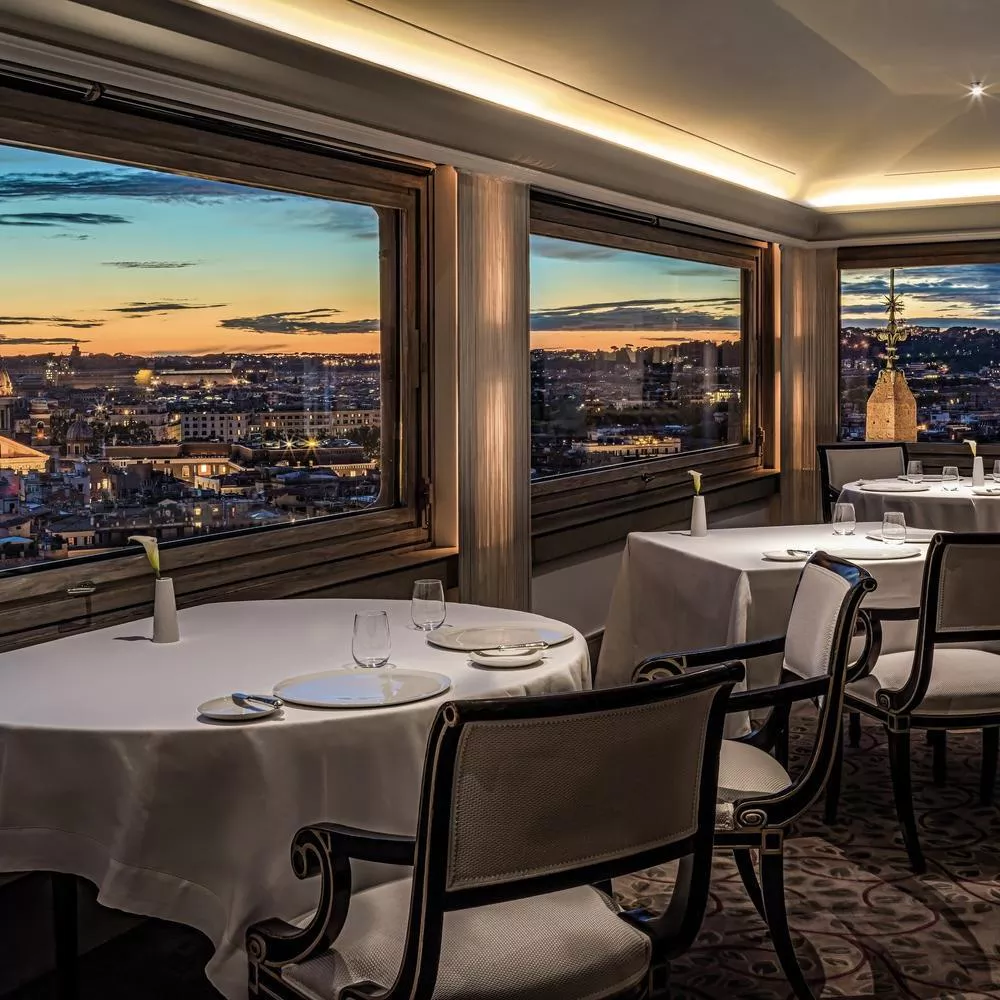 Michelin stars: ⭐
Prices: €180-€210 for the tasting menu without beverages
What people say on Google: 4.6 stars, 348 reviews
Piazza della Trinità dei Monti, 6, 00187 Roma RM, Italy
Imàgo, another panoramic restaurant situated atop the famous Spanish Steps in Piazza di Spagna, is home to young chef Andrea Antonini. He creates innovative (such as "Deviled Guinea Fowl") yet simple dishes inspired by Italian ingredients and traditions, occasionally drawing influence from Lazio.
Antonini suggests the "blind" tasting menu, a selection of his finest à la carte creations.
Do I have to tell you that their wine list is quite extensive? It is expected to be so in a Michelin-star spot. The only thing to mention is that here they have a notable range of French wines.
Fluff I am sold on their "Rose, whipped cream and wild strawberries" dessert 😋
11. Glass Hostaria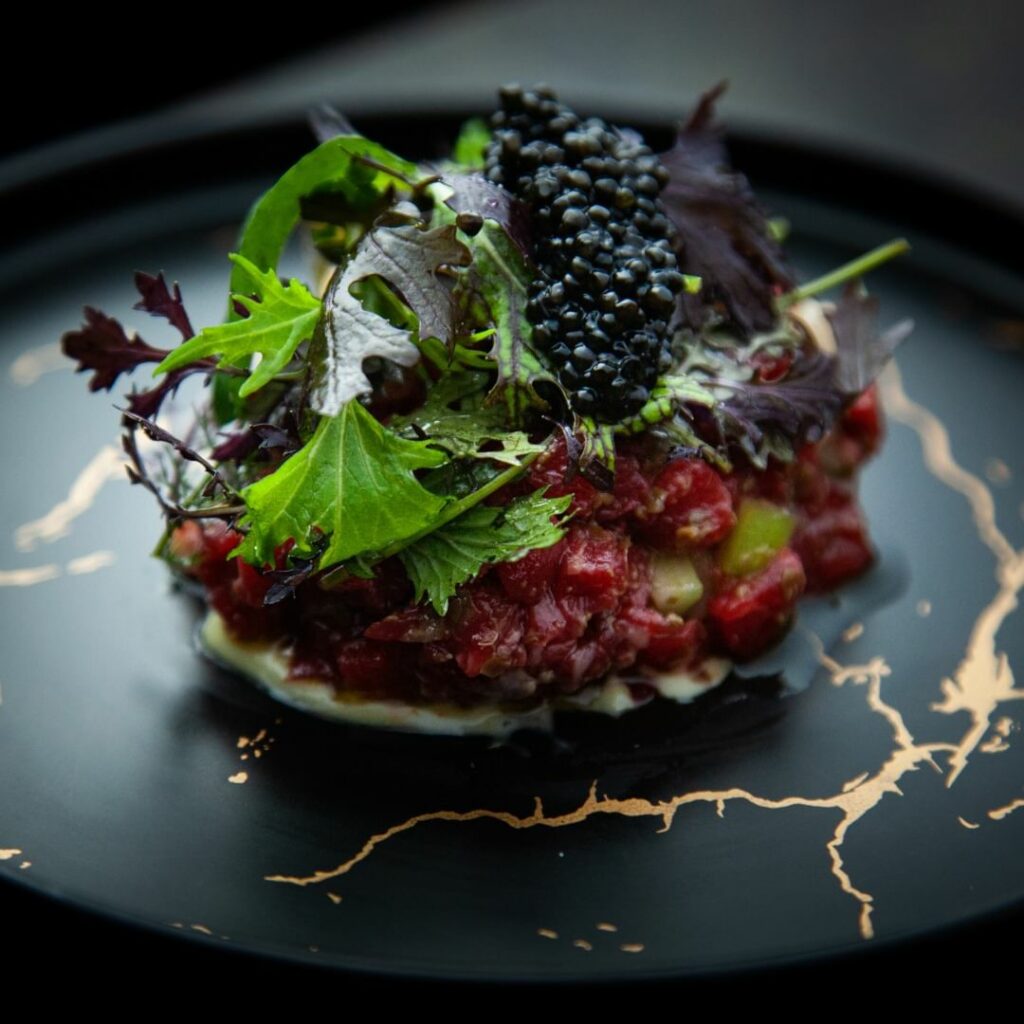 Michelin stars: ⭐
Prices: €125 for the 8-course tasting menu for the whole table
What people say on Google: 4.5 stars, 500 reviews
Vicolo del Cinque, 58, 00153 Roma RM, Italy
I have already mentioned Trastevere as a district with lots of decent non-touristy restaurants in Rome.
Now we have yet another one, with a talented chef hailing from Puglia and a culinary offering that strikes a perfect balance between fusion, tradition, elegance, and innovation. The dishes are both highly original and delightfully engaging. The restaurant also puts great emphasis on sourcing ingredients from exceptional local producers.
Helpful tip Ask for a vegetarian version of menu if are into this.
Other notable Michelin star restaurants in Rome
13. Zia
14. Pipero Roma
Best Bib Gourmand restaurants in Rome
As I mentioned previously, the Bib Gourmand is a special reward for the restaurants offering excellent cuisine at a relatively affordable price. These places will provide you with an appetizer, first course, second course, and dessert, all priced within the range of €30-60.
Overall, Rome boasts a total of 12 restaurants that have been honored with the Bib Gourmand award:
Final Thoughts
When planning a trip to Rome, include one or two restaurants with a Michelin star or Bib Gourmand into you itinerary.
I promise you will remember such an experience as a splendid adventure that you will wish to repeat. Just remember to reserve a table beforehand and pay attention to no-show fees in case your plans change.
Thanks for reading, and please share your thoughts in the comments below!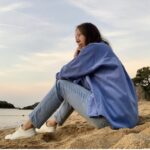 Hello, my name is Nadia.
I usually write about traveling (there are so many places to fit all the lifestyles), relocation (finding a job overseas or moving without losing an income), and living in a foreign country (adapting to a different culture and mentality). Follow me on Twitter, Facebook, Instagram, or LinkedIn!
This post might include some affiliate links. If you make a purchase through these links, I may earn a small commission at no additional cost to you. I appreciate it when you use my links to make purchases.