The Best Non-Touristy Restaurants in Rome, Italy (+ Reddit & Twitter Opinions)
Nadia Podrabinek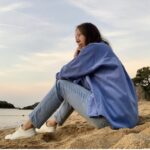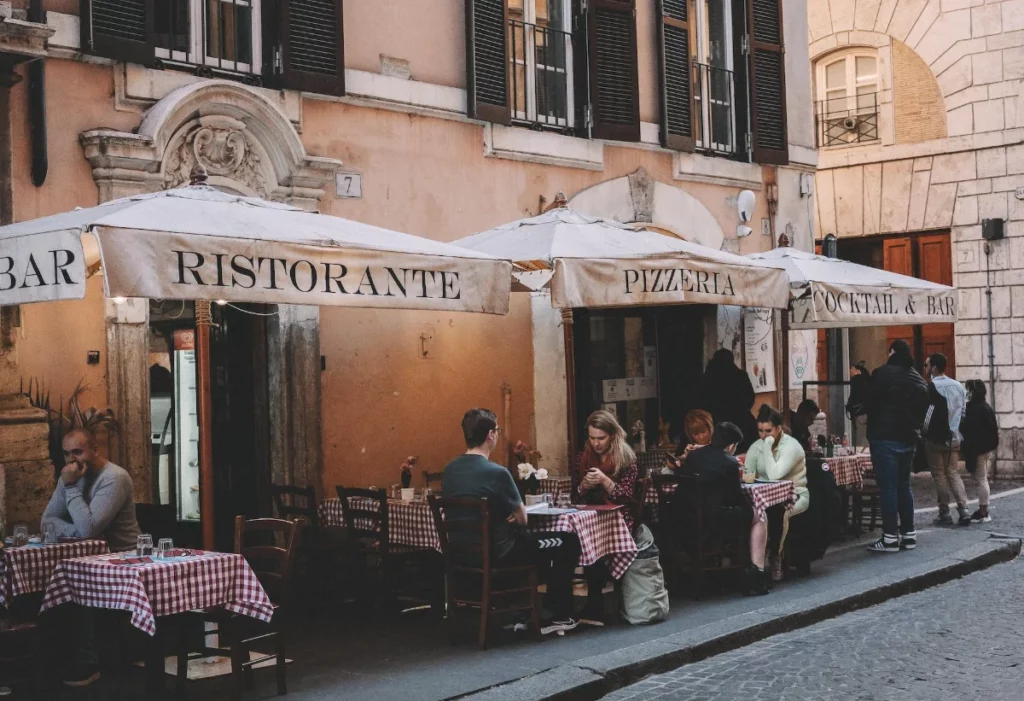 I am frequently asked to recommend a non-touristy restaurant in Rome (because many people are tired of tourist traps, haha), and each time it takes a substantial amount of time to offer them comprehensive suggestions.
Therefore, I've decided to compile a comprehensive list of the best eateries in the Eternal City, incorporating recommendations from Reddit and Twitter.
So, sit back and enjoy as I endeavor to minimize your agony of choice.
Helpful tip Don't forget to try the dishes that Rome is renowned for. I'm referring to authentic Italian pasta such as cacio e pepe (pasta with cheese and peppers), carbonara, and rigatoni in sauce. I strongly recommend trying the same dish in multiple establishments to truly savor its authentic flavors.
---
Key takeaways
Rome is one of the most visited cities in the world. Book restaurants in advance, and where that is not possible, be prepared for lines. I warned you!
Best Overall: Luciano Cucina Italiana, Salumeria Roscioli con Cucina, Taverna Trilussa, and Osteria da Fortunata
Best Roman-style Pizza: 180grammi, Bonci Pizzarium (takeaway), and Pizzeria Da Baffetto
Pasta: Pasta in Corso, Osteria da Fortunata
Best Guarded Secret: Santa Cristina al Quirinale
---
Best Non-Touristy Restaurants in Rome Map
Best Restaurants in Rome for Locals
If you're in Rome and seeking a restaurant with outstanding food, preferably loved by locals and not overcrowded with tourists, here is the list of best spots
Le Tavernelle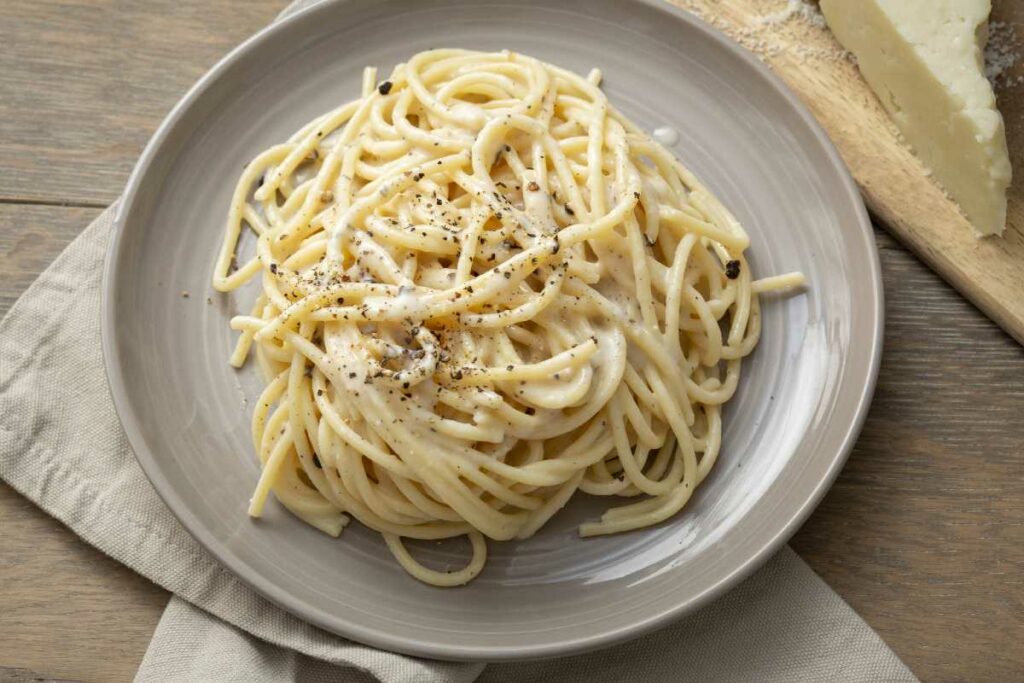 If you are going to try cacio e pepe pasta, this is your best bet. Cacio e pepe means "cheese and pepper."
What people say on Google: 4.5 stars, 1,705 reviews
Via Panisperna, 48, 00184 Roma RM, Italy
Luciano Cucina Italiana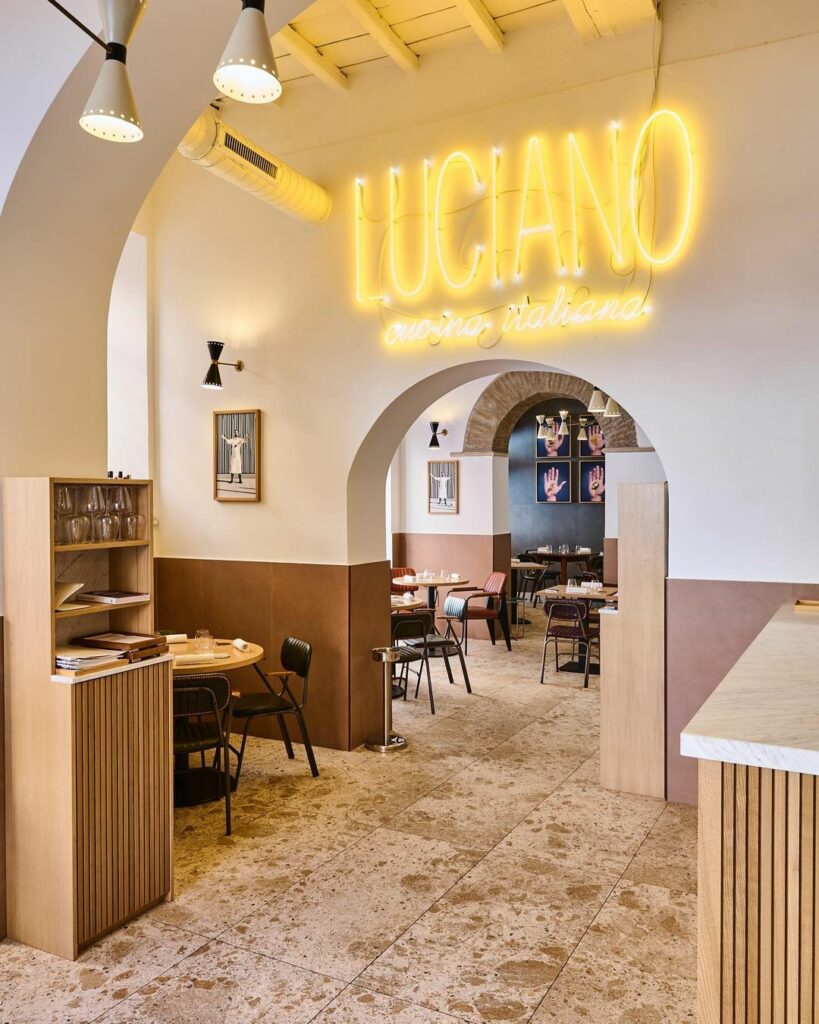 Modern Roman cuisine. You have to go to eat carbonara at Luciano Monosilio's restaurant: it is a work of art.
What people say on Google: 4.2 stars, 1,768 reviews
Piazza del Teatro di Pompeo, 18, 00186 Roma RM, Italy
Trattoria Da Enzo al 29
This is a humble, hidden gem of a restaurant offering outdoor sidewalk seating, where you can enjoy classic Roman dishes, including fried artichoke.
What people say on Google: 4.4 stars, 5,637 reviews
Via dei Vascellari, 29, 00153 Roma RM, Italy
Fuorinorma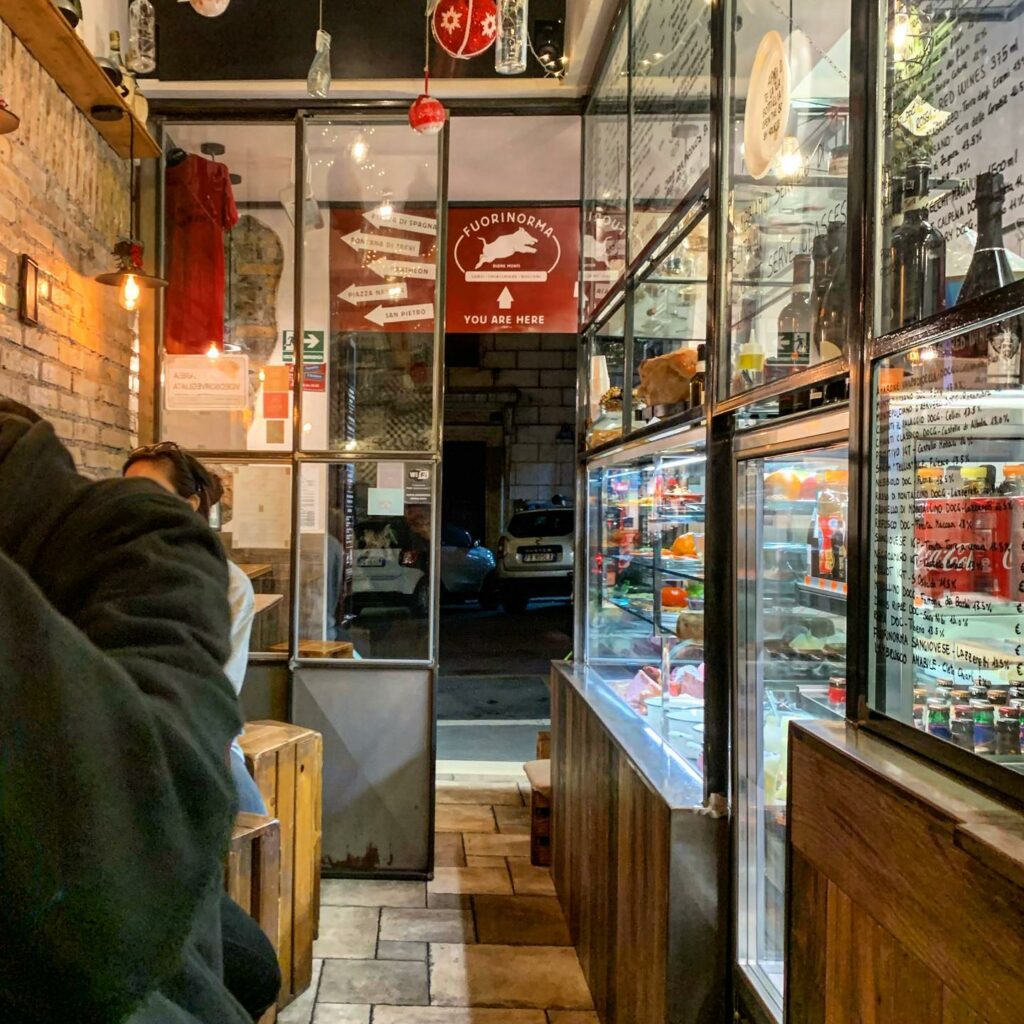 A charming sandwich shop located close to the bus terminal for Colosseum tours, offers sandwiches featuring meat coupled with fruit. It's not designed for those seeking a large meal, but rather provides light and wonderful food.
What people say on Google: 4.8 stars, 1,073 reviews
Via dei Serpenti, 178, 00184 Roma RM, Italy
La Fata Turchina
This restaurant is situated in a working-class neighborhood where English is not spoken. The cook seems to be the 70-year-old father of the owner. Instead of bothering with ordering from the menu, it is recommended to simply request to be fed by the staff.
What people say on Google: 5.0 stars, 30 reviews
Via Ferdinando Verospi, 1A, 00151 Roma RM, Italy
Salumeria Roscioli con Cucina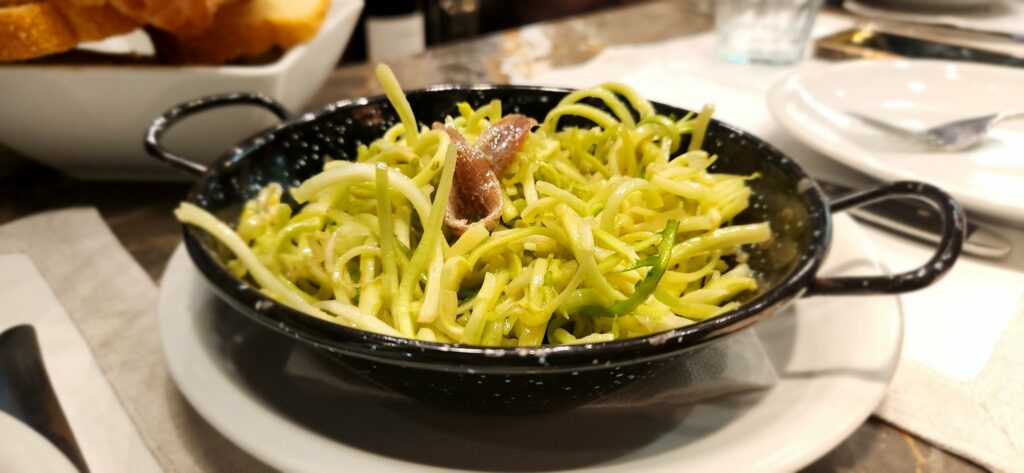 You can only go by reservation. Try their carbonara, "La Gricia" Di Stefano, ravioli stuffed with Roman oxtail, and pecorino with a foie gras sauce and fig syrup drizzle!
What people say on Google: 4.4 stars, 3,684 reviews
Via dei Giubbonari, 21, 00186 Roma RM, Italy
Felice a Testaccio (timeless!)
This is a local trattoria that serves one of the best cacio e pepe pasta you will likely ever taste. In fact, this restaurant is featured on many "Best in Rome" lists, yet it remains non-touristy.
What people say on Google: 4.4 stars, 6,384 reviews
Via Mastro Giorgio, 29, 00153 Roma RM, Italy
Taverna Trilussa (timeless again!)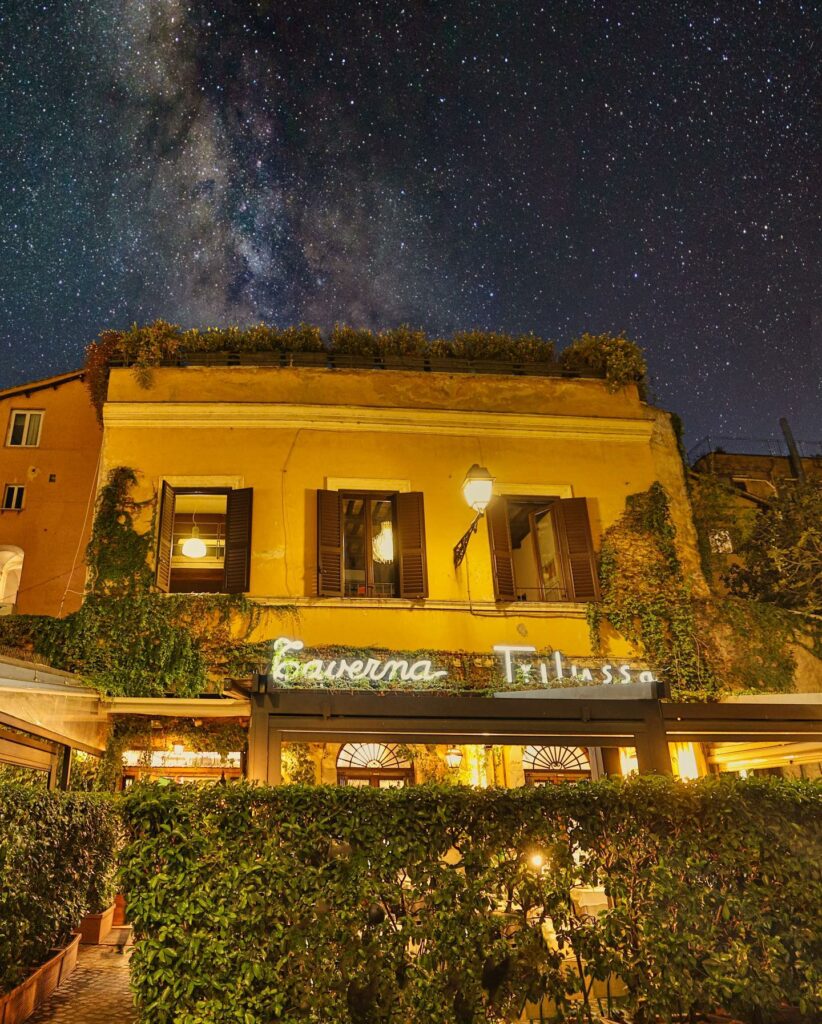 Their cuisine, particularly the pasta and rice dishes, is extraordinary. Securing a reservation can be challenging, so I recommend you to plan in advance. For a delightful experience, visit the restaurant at night and take a stroll around the neighborhood, crossing either the Ponte Garibaldi or the Ponte Sisto.
What people say on Google: 4.4 stars, 2,383 reviews
Via del Politeama, 23/25, 00153 Roma RM, Italy
SantoPalato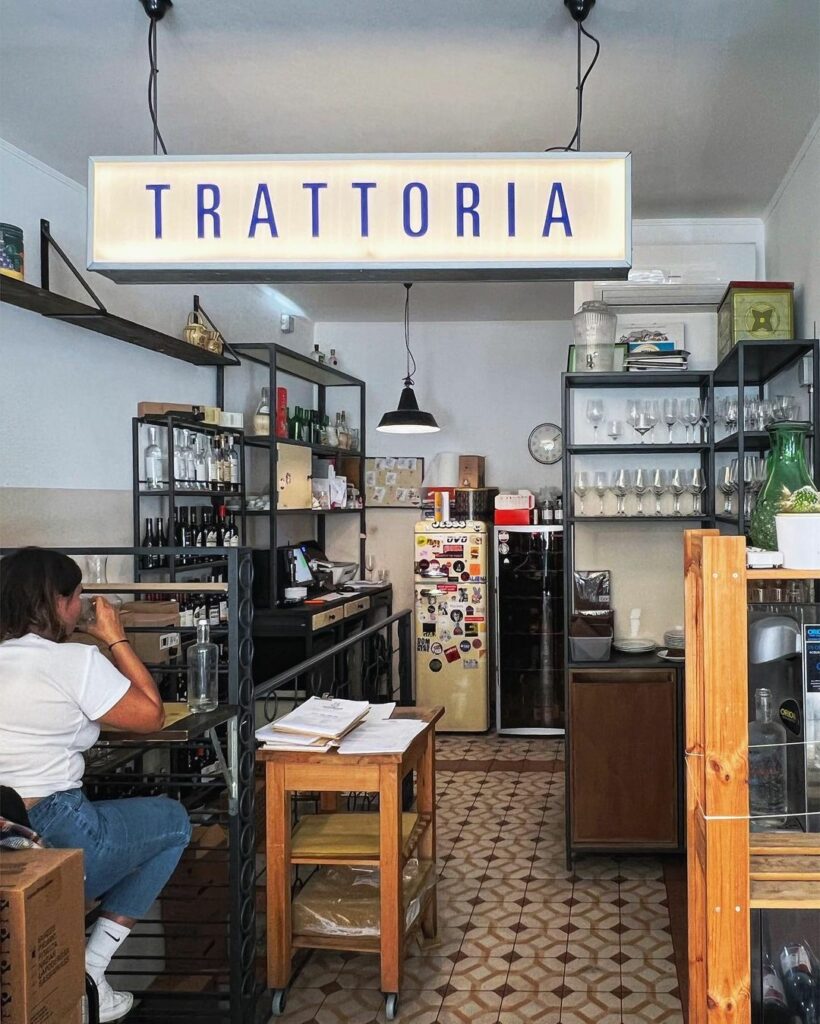 This restaurant is nestled in a less tourist-frequented part of Rome, amidst the local residents. Its menu is a fusion of tradition and modernity, crafted by a rising chef. They also put a hipster twist on classic Roman dishes. For antipasti (starters), consider trying the bruschetta, a frittata with chicken livers, beef heart carpaccio, and an oxtail polpetta adorned with peanuts and pistachios.
What people say on Google: 4.3 stars, 956 reviews
Piazza Tarquinia, 4 a/b, 00183 Roma RM, Italy
180grammi Pizzeria Romana
This is an essential spot to try Roman-style pizza, which many consider among the top five worldwide. The pizzeria specializes in paper-thin bases topped with a well-balanced selection ingredients, ensuring the pizza is neither overloaded nor overwhelming.
"Trattoria Monti". Known for their warm service and exceptional Italian cuisine, it's a gem among Romans. Trattoria Monti is located in the Esquilino neighborhood, a bit outside the major tourist zones which makes it a favorite among locals Nannarella, Osteria, Roma Trastevere! They had my favorite cacio y pepe & also tiramisu desert is spectacular.
What people say on Google: 4.4 stars, 765 reviews
Via Genazzano, 32, 00177 Roma RM, Italy
Astemio
A wine bar. Go for the great selection of Italian wines and pasta with duck and star anise ragu.
What people say on Google: 4.6 stars, 691 reviews
Via Cavour, 93, 00184 Roma RM, Italy
Pasta in Corso
A small and unpretentious place, truly authentic. Best focaccia bread in Rome!
What people say on Google: 4.4 stars, 1,908 reviews
Corso Vittorio Emanuele II, 273-275, 00186 Roma RM, Italy
Osteria da Fortunata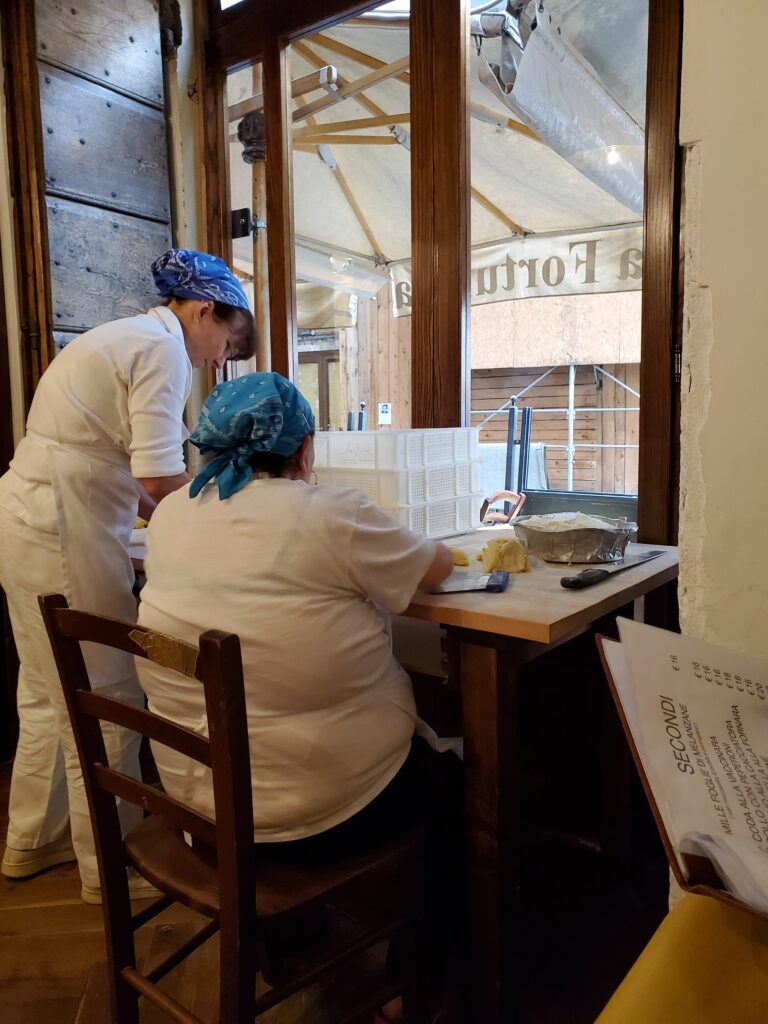 I would visit Rome for the chance to dine here again, you can't go wrong with this place! It is quite close to very close to Campo de Fiori but not touristy inside!
Sample their freshly-made pasta and amazing pork cheek ragu. A piece of advice: consider arriving early, around 6 pm, or making a reservation. Although the service may be a bit lacking due to the high patron to waiter ratio, the food is just amazing!
If you'll look at Osteria da Fortunata on Google Maps, you might be confused by the 4-star rating. This is due to thousands of reviews. In my experience, the more reviews there are, the lower the rating tends to be. It's as if something is wrong with the formula, which doesn't seem to work well with tens of thousands of opinions.
What people say on Google: 4.0 stars, 11,505 reviews
Via del Pellegrino, 11/12, 00186 Roma RM, Italy
Enoteca e Taverna Capranica
For lasagna and potatoes!
What people say on Google: 4.5 stars, 1,076 reviews
Piazza Capranica, 104, 00186 Roma RM, Italy
Old bear
Spanish + Italian cuisine + Seafood. If you go anywhere else, you will have missed out. Across the river from Castel Sant'Angelo.
What people say on Google: 4.6 stars, 1,430 reviews
Via dei Gigli d'Oro, 3, 00186 Roma RM, Italy
Trattoria Da Cesare al Casaletto
Ride the number 8 tram to its last stop to reach this place. Try carbonara and the fried starters known as "fritti". If you are not into pasta, try the oxtail dish, also known as "coda alla vaccinara."
What people say on Google: 4.4 stars, 1,868 reviews
Via del Casaletto, 45, 00151 Roma RM, Italy
Ristorante Santa Cristina al Quirinale
This place is the best-kept secret among many locals. Now, there will be more tourists. Perhaps I shouldn't have told you about it. Or should I have?
What people say on Google: 4.5 stars, 355 reviews
Via della Cordonata, 21/22, 00187 Roma RM, Italy
Bonci Pizzarium
For a delightful lunchtime takeaway pizza, a visit to Bonci Pizzarium is a must. Although it's often bustling, it's predominantly with locals.
What people say on Google: 4.2 stars, 9,778 reviews
Via della Meloria, 43, 00136 Roma RM, Italy
Pizzeria Da Baffetto
Another great spot for pizza in Rome. The daily lines of locals speak for themselves.
What people say on Google: 4.0 stars, 7,427 reviews
Via del Governo Vecchio, 114, 00186 Roma RM, Italy
Er Buchetto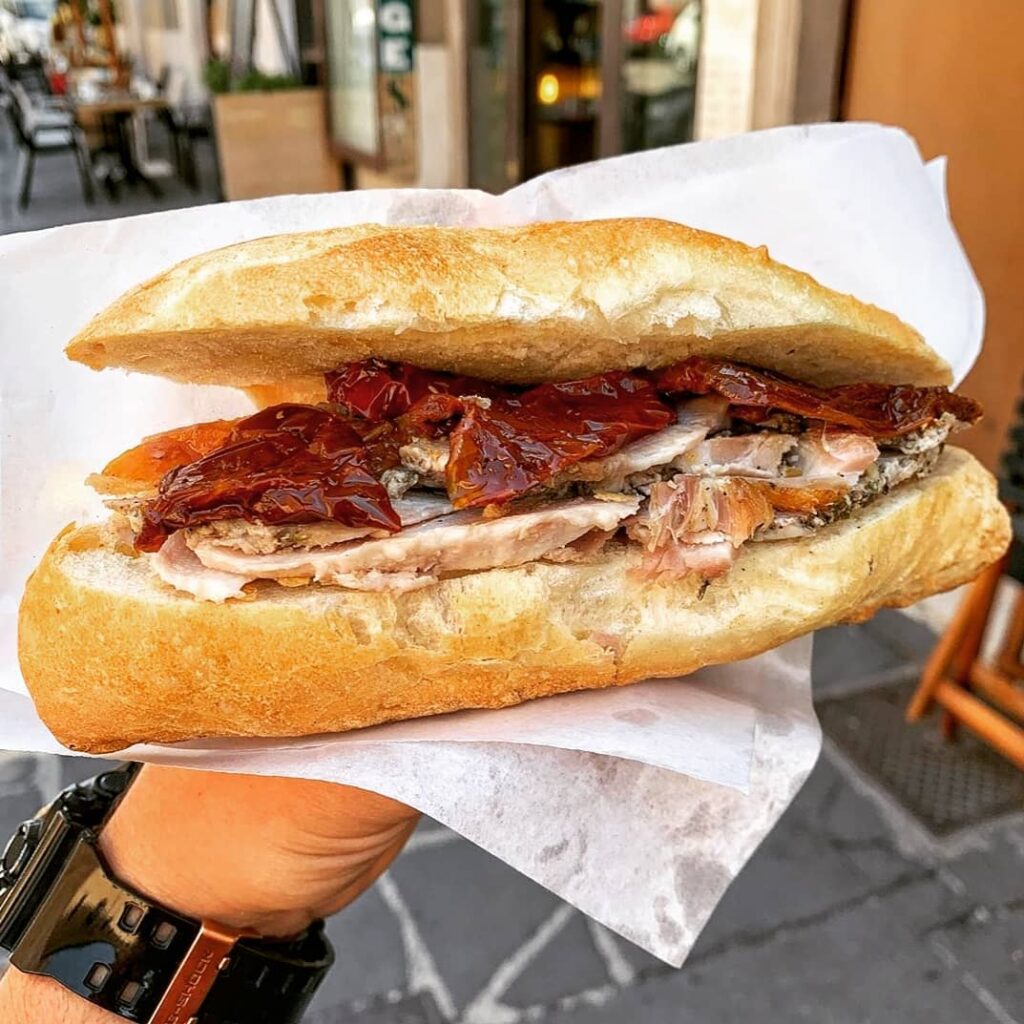 Very tiny but iconic Porchetta spot (sandwiches with roasted pork & herbs). They just serve Porchetta and white and red wine "alla spina". Fabulous!
What people say on Google: 4.5 stars, 735 reviews
Via del Viminale, 2F, 00184 Roma RM, Italy
Marco Martini Roma
If you're looking for fine dining experience in Rome.
What people say on Google: 4.3 stars, 474 reviews
Viale Aventino, 121, 00153 Roma RM, Italy
Trattoria Vecchia Roma
Make a reservation, try Tonnarelli Cacio e pepe and Bucatini with tomato sauce, bacon and pecorino cheese.
What people say on Google: 4.5 stars, 9,237 reviews
Via Ferruccio, 12/b/c, 00185 Roma RM, Italy
Other noteworthy restaurants in Rome
Here is the list of other great spots, including some affordable restaurants in Rome:
| | | |
| --- | --- | --- |
| Best Restaurants in Rome for Locals | Price Range | My opinion |
| Stazione di Posta | $$$ | A little fancy but good tasting menu. Order wine separately |
| Casina Valadier | $$$ | Unbeatable location at Piazza del Popolo |
| Enoteca Ferrara | $$$ | For the solid drinking night out |
| Glass Hostaria | $$ | Sleek looking and fancy af. Should be more 'Italian' than 'Roman' |
| Bistrot 64 | $$ | Italian-Japanese hybrid. Interesting but maybe not for everyone |
| Ottavio | $$$ | Great seafood at Porta Maggiore (Larger Gate) |
| Il Sardegna | $$$ | Another great seafood spot |
| Felice a Testaccio | $$ | Very authentic, great food |
| Osteria dei Pazzi | $$$ | Tagliatelle with white truffle is out of this world here. Also, nice wine list |
| Duke's | $$$ | A fancy spot with great steaks |
| La Pergola | $$$ | Great view, fancy as well |
| Il Duca in Trastevere | $$ | Great for classic Roman cuisine |
| La Gatabuia | $$ | Same as Il Duca in Trastevere, but more antique + picturesque |
| Trattoria da Teo | $$ | Try deep fried calamari |
| Grazia e Graziella | $$ | No-frills great Roman cuisine, really authentic |
| Antica Trattoria da Carlone | $$ | Gricia' and 'coda all vaccinara' are the things you should try here |
| Impiccetta | $$ | Good wine + focus on pasta and lots of meat |
| Cajo e Gajo | $$ | Really good carbonara. Vintage vibes |
| Da Franco | $$ | Another good choice for the seafood |
| La Tavernaccia | $$ | Very authentic / savory / rustic vibes |
| Flaminio | $$ | Great deep fried antipasti |
| Acquolina | $$ | For the seafood |
| Flavio al Velavevodetto | $$ | Have I told you about best carbonara spots? Forget it. This is the best place for carbonara in Rome |
| Nonna Betta | $$ | If you want to try carciofi alla giudia (a deep-fried artichoke). The dish originated in the Jewish community of Rome |
| Retrobottega | $$ | Phenomenal beef tartare |
| Trattoria Monti | $$ | Ravioli stuffed with raw egg yolk. Yummy! |
Helpful vocabulary for eating out in Rome
Here are some phrases and vocabulary that could be helpful when eating out in Rome:
Please – Per favore
Thank you – Grazie
Yes – Sì
No – No
Good day – Buongiorno
Good evening – Buonasera
Good night – Buonanotte
Hello/Hi – Ciao
Goodbye – Arrivederci
Excuse me – Scusa/Scusi
I would like – Vorrei
Do you have…? – Avete…?
The bill, please – Il conto, per favore
Water – Acqua
Wine – Vino
Beer – Birra
Coffee – Caffè
Menu – Menù
Napkin – Tovagliolo
Table – Tavolo
Restroom/Toilet – Bagno
Breakfast – Colazione
Lunch – Pranzo
Dinner – Cena
Lesser-known dishes:
Saltimbocca -A dish of veal lined or wrapped with prosciutto and sage
Bucatini all'Amatriciana – Pasta with spicy tomato and pork cheek sauce
Coda alla Vaccinara – Oxtail stew
Supplì – Fried rice balls similar to Sicilian arancini
Pecorino Romano – A type of cheese made from sheep's milk
Porchetta – Roast pork
Carciofi alla Romana – Roman-style Artichokes
Trippa alla Romana – Tripe in a tomato sauce with mint and Pecorino Romano cheese
Frequently Asked Questions
Why is Rome called "The Eternal City"?
Rome is called the Eternal City due to its enduring significance and longevity throughout history. The term "Eternal City" (Urbs Aeterna in Latin) was first used by the poet Tibullus and later popularized by writers such as Virgil and Ovid. It reflects the belief held by Romans that their city was timeless, destined to last through the ages. Also, this title refers to the city's ancient origins, dating back thousands of years to its legendary founding by Romulus and Remus. Furthermore, Rome's significance has transcended different eras, surviving the rise and fall of empires. It has witnessed countless transformations, yet its impact and prominence have endured.
What does "trattoria" mean?
A "trattoria" is a type of Italian restaurant that is usually informal and family-owned, offering a cozy, rustic ambiance and traditional, regional dishes. Trattorias can be found in cities, towns, and countryside locations throughout Italy. They tend to be less formal and less expensive than ristorantes but more formal and diverse in offerings than an osteria or a pizzeria. The term "trattoria" is derived from the Italian verb "trattare," which means "to treat." In a historical context, it refers to a place where the host treats guests to their specialties, which are often based on the local cuisine.
What is "porchetta"?
Porchetta is a savory, fatty, and moist boneless pork roast of Italian culinary tradition. The body of the pig is gutted, deboned, arranged carefully with layers of stuffing, meat, fat, and skin, then rolled, spitted, and roasted, traditionally over wood. The stuffing often includes garlic, rosemary, fennel, or other herbs, often wild. Porchetta is usually heavily salted in addition to being stuffed with herbs.
What is "bucatini"?
Bucatini is a type of pasta that is long, like spaghetti, but has a narrow hole running through the center, which gives it its name — "bucato" means "pierced" in Italian. This distinctive shape allows the pasta to hold sauce both inside and outside, which makes it ideal for rich, hearty sauces. Bucatini is particularly popular in Rome, where it's traditionally served with Amatriciana sauce, a spicy tomato sauce made with guanciale (pork cheek) and Pecorino Romano cheese.
What does serving "alla spina" in Italy mean?
The term "alla spina" in Italy refers to serving drinks, most commonly beer, directly from a keg or a cask. The phrase literally translates to "on tap." Hence, when you order a beer "alla spina," you're ordering draft beer, which is often fresher and better preserved than bottled or canned beer. However, the term can also be applied to other beverages served in a similar manner, like wine.
Conclusion
So, that is it for now. I hope you now have a better understanding where are you heading for lucnh or dinner in Rome! Good luck and "Buon appetito!"
Drop your comment below if you want to share some other decent non-touristy restaurants in Rome, Italy!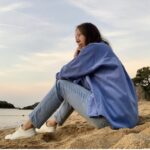 Hello, my name is Nadia.
I usually write about traveling (there are so many places to fit all the lifestyles), relocation (finding a job overseas or moving without losing an income), and living in a foreign country (adapting to a different culture and mentality). Follow me on Twitter, Facebook, Instagram, or LinkedIn!
This post might include some affiliate links. If you make a purchase through these links, I may earn a small commission at no additional cost to you. I appreciate it when you use my links to make purchases.