37 Best Things to Do in Rome, Italy in 2023: Local Guide of What to Do in Rome
Nadia Podrabinek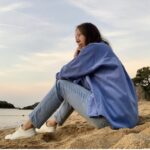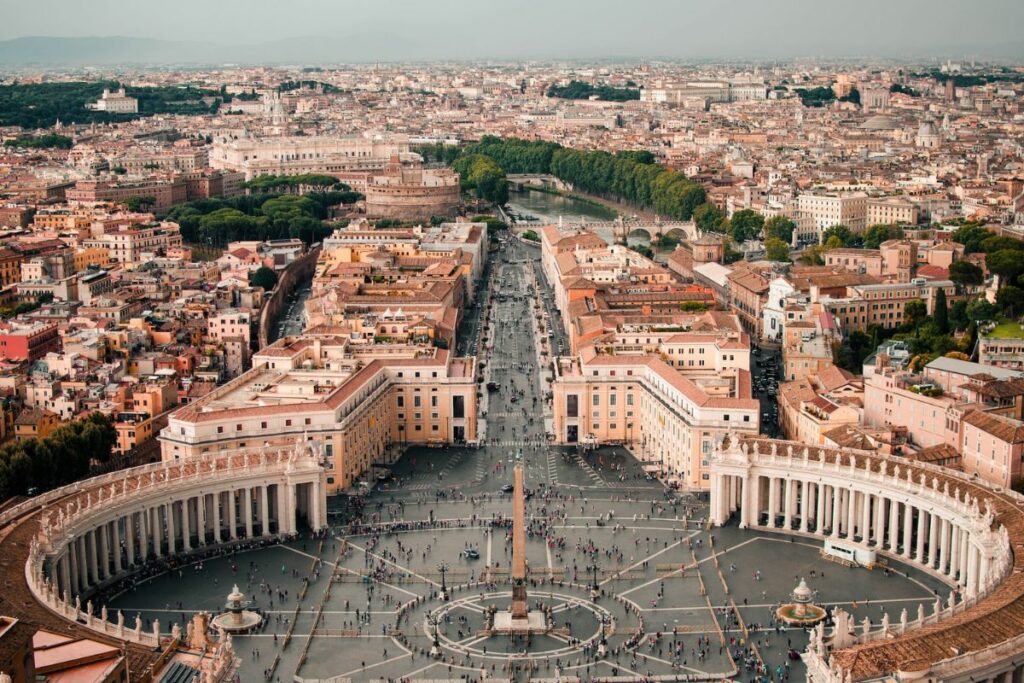 Welcome to the Eternal City! With its timeless charm and rich history, this is a prime destination for every type of traveler. But before you jump on a plane and jet off to this gorgeous city, you're going to want to plan your itinerary to ensure you have time to see all of the spots you want to. Luckily, with my list of the best things to do in Rome, Italy, you won't have a hard time finding something to do.
---
Key takeaways
Most of Rome's iconic attractions are centrally located, making them easy to get to.
Visit the Vatican Museum, Vatican Gardens, and St. Peter's Basilica on your trip to the Vatican City.
Make sure to visit small Roman towns like Trastevere for a more authentic experience.
Indulge in authentic Italian cuisine at local trattorias and gelaterias.
---
A Map of Best Things to Do in Rome
Best Things to Do in Rome: Historical & Architectural Attractions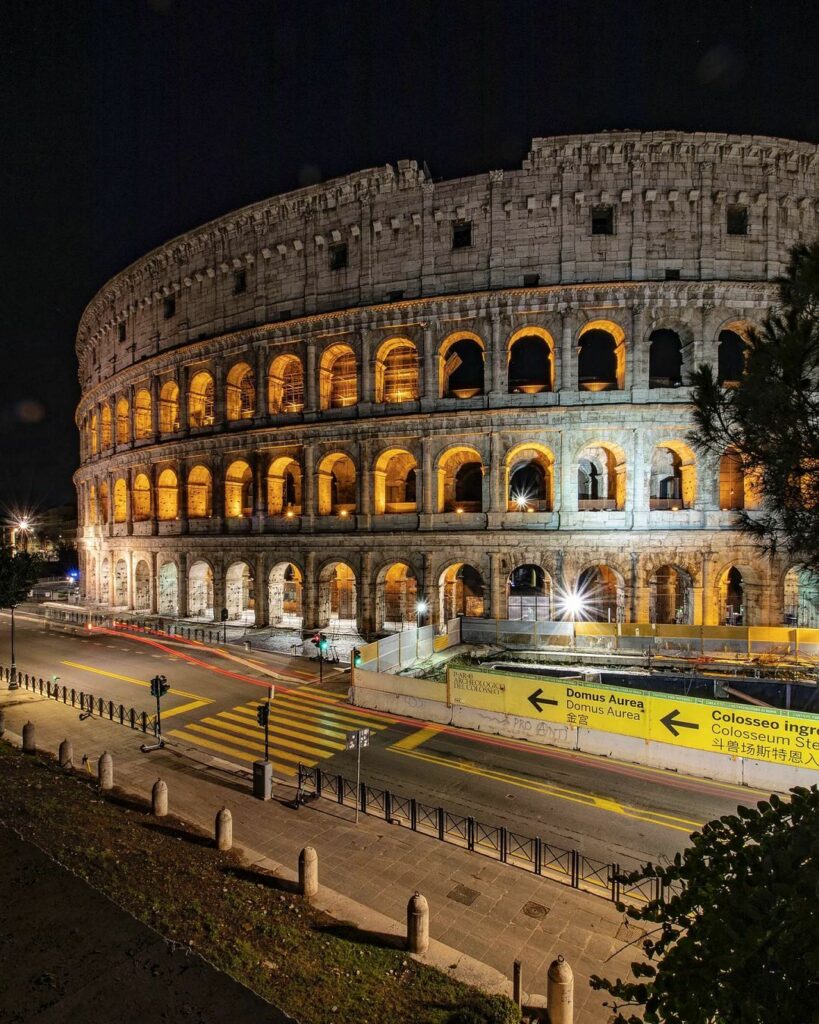 The Colosseum and Roman Forum: A deep dive into its history and significance
One of the top things to do in Rome is to visit the iconic Colosseum, which dates all the way back to around 70 CE. The Roman Forum, or Foro Romano, is just adjacent to the Colosseum and used to be the bustling center of the social, political, and religious life of ancient Rome.
How to get there:
Both the Colosseum and Forum are located in the heart of the city and are easily accessible by most means of public transport. The nearest metro station is the Colosseo station, which is just a short walk away.
Tips for visiting:
Official tickets for the Colosseum, Forum, and Palatine Hill are usually sold as a combined ticket that allows you to visit all three sites within 24 hours.
Consider taking a guided tour, especially on your first visit. Guided tours also usually have skip-the-line access.
You may want to consider visiting the Colosseum at night when there are fewer crowds. It feels so much more magical!
Pantheon: The ancient Roman marvel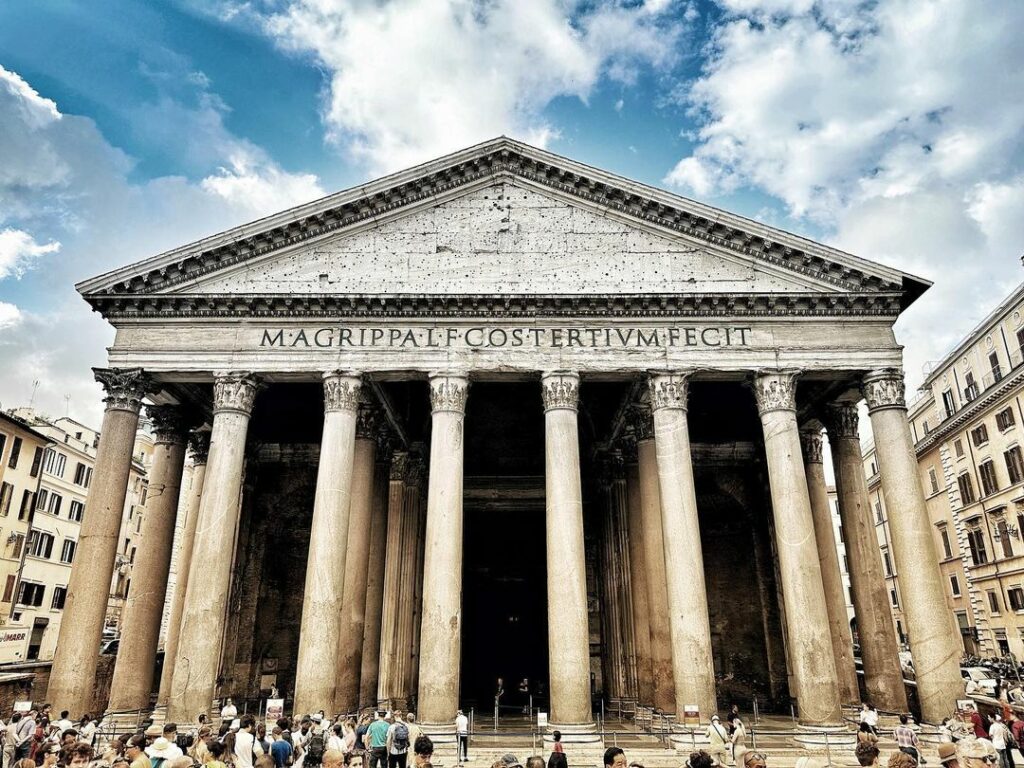 The Pantheon is a remarkable ancient Roman building that has stood as a testament to architectural ingenuity for over 2,000 years! It was originally constructed as a temple but was later transformed into a church.
The Pantheon's most distinctive feature is its huge unsupported dome (which is the largest of its kind in the world). It's definitely one of the best things to do in Rome, Italy.
How to get there:
The Pantheon is also in the city center within the Piazza della Rotonda. You can easily access it by foot from various parts of the city.
Tips for visiting:
To beat the crowds, you'll want to visit in the early morning. By avoiding all of the tour groups and crowds of people, you can spend a ton of time marveling at its beauty.
Since the Pantheon is a church, it's important to dress modestly on your visit here.
Palatine Hill and the Imperial Fora: A walk through ancient palaces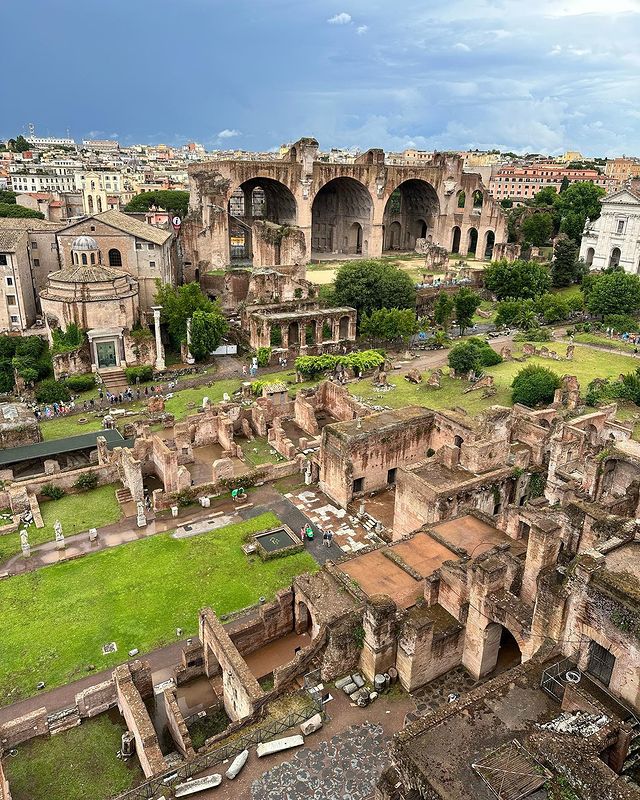 Palatine Hill and the Imperial Fora offer a glimpse into ancient Rome and its rich history. Palatine Hill is actually one of the seven hills of Rome and used to be home to opulent palaces that have transformed into remarkable ruins over time. On the other hand, the Imperial Fora (which is an extension of the Roman Forum) is made up of several piazzas that range from 46 BCE to 113 CE.
How to get there:
You can access Palatine Hill from the Colosseo metro station on Line B. From there, the Imperial Fora is a short 5-minute walk away.
Tips for visiting:
Consider a guided tour or audio tour to delve a little deeper into the historical significance of each forum.
Make sure to bring your camera along – you're going to want to capture all of the beauty of these historic sites.
Vatican City: St. Peter's Basilica and Vatican Museums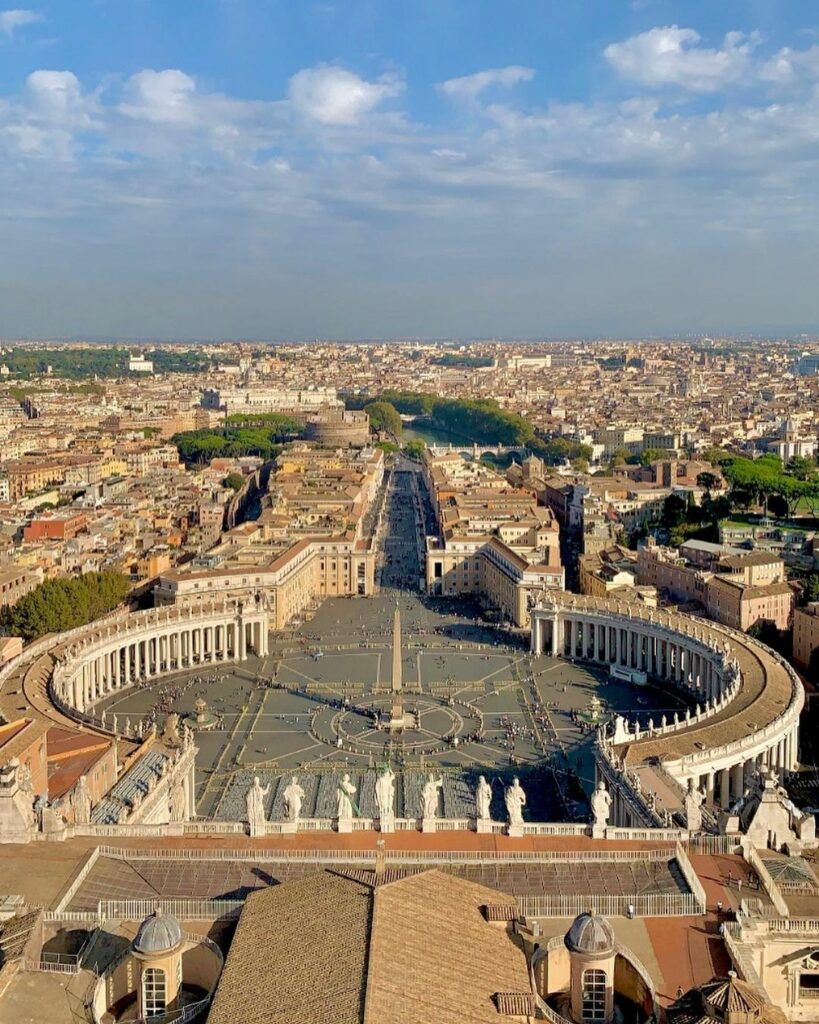 Vatican City is a sovereign city-state that is completely enveloped within Rome. Although it has religious significance, it's open to any and all visitors who want to visit iconic attractions like the Vatican Museums, Vatican Gardens, the Sistine Chapel, and St. Peter's Basilica.
How to get there:
Vatican City is easily accessible via public transport. The Ottaviano-San Pietro or Cipro metro stations (part of Line A) can drop you off pretty close to the Vatican's entrance.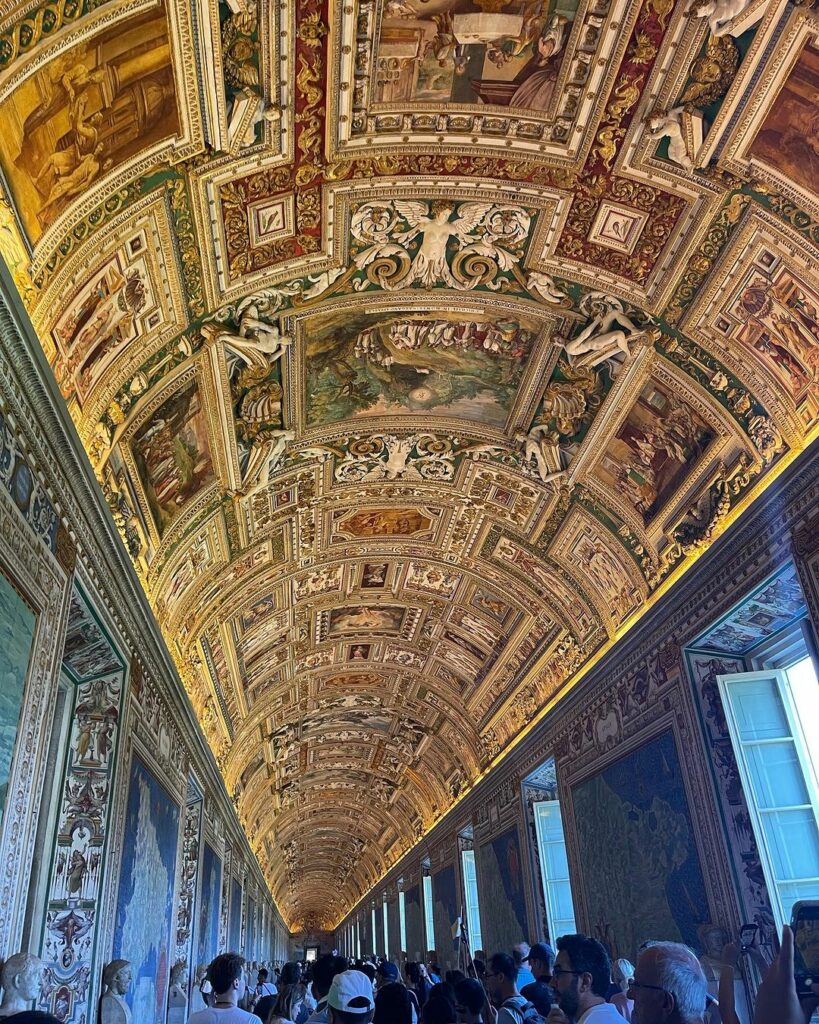 Tips for visiting:
The Vatican Museums have 54 galleries with masterpieces by Michaelangelo, Raphael, da Vinci, and more!
Photography isn't allowed in the Sistine Chapel. Instead, enjoy the experience without any distractions.
Castel Sant'Angelo: Uncover its multilayered history
Castel Sant'Angelo (also known as the Mausoleum of Hadrian) is a historic monument and fortress. It was originally constructed by the Roman Emperor Hadrian in the second century BCE as, you guessed it, a mausoleum for himself and his family.
Today, it serves as a museum that showcases its history and allows visitors to explore its rooms, corridors, and terraces.
How to get there:
Castel Sant'Angelo is centrally located in Rome and is close to Vatican City. There are several ways to get here, including:
Walk from central places and attractions like the Pantheon and Piazza Navona (but expect a 15 to 20-minute walk).
Take the metro Line A to the Lepanto station. From there, it's a short walk.
Tips for visiting:
The top floor of the castle is home to the Terrace of the Angel, which has stunning panoramic views of Rome and St. Peter's Basilica.
Consider using audio guides or go on guided tours to boost your experience here (and don't forget your camera).
The castle has multiple floors to explore, so you may want to wear comfortable shoes.
The Spanish Steps: A meeting point for Romans and tourists
Located in the Piazza di Spagna, the Spanish Steps are one of Rome's top attractions. They actually get their name from the nearby Embassy of the Holy See (the Vatican) and have a whopping 135 steps that connect the Piazza di Spagna with the Trinità dei Monti church at the top.
How to get there:
You can get to the Spanish Steps by walking from any point in the city, or by taking one of these transport options:
Take Line A of the Rome Metro and get off at Spagna Station, which is right next to the steps.
There are several bus routes that stop off near Piazza di Spagna.
Tips for visiting:
Sitting and eating on the steps are prohibited, so remember to enjoy your experience while also being respectful of the rules.
The steps are located close to other top attractions like the Pantheon and Trevi Fountain, so you can easily integrate them into your itinerary.
Trevi Fountain: Rome's most famous fountain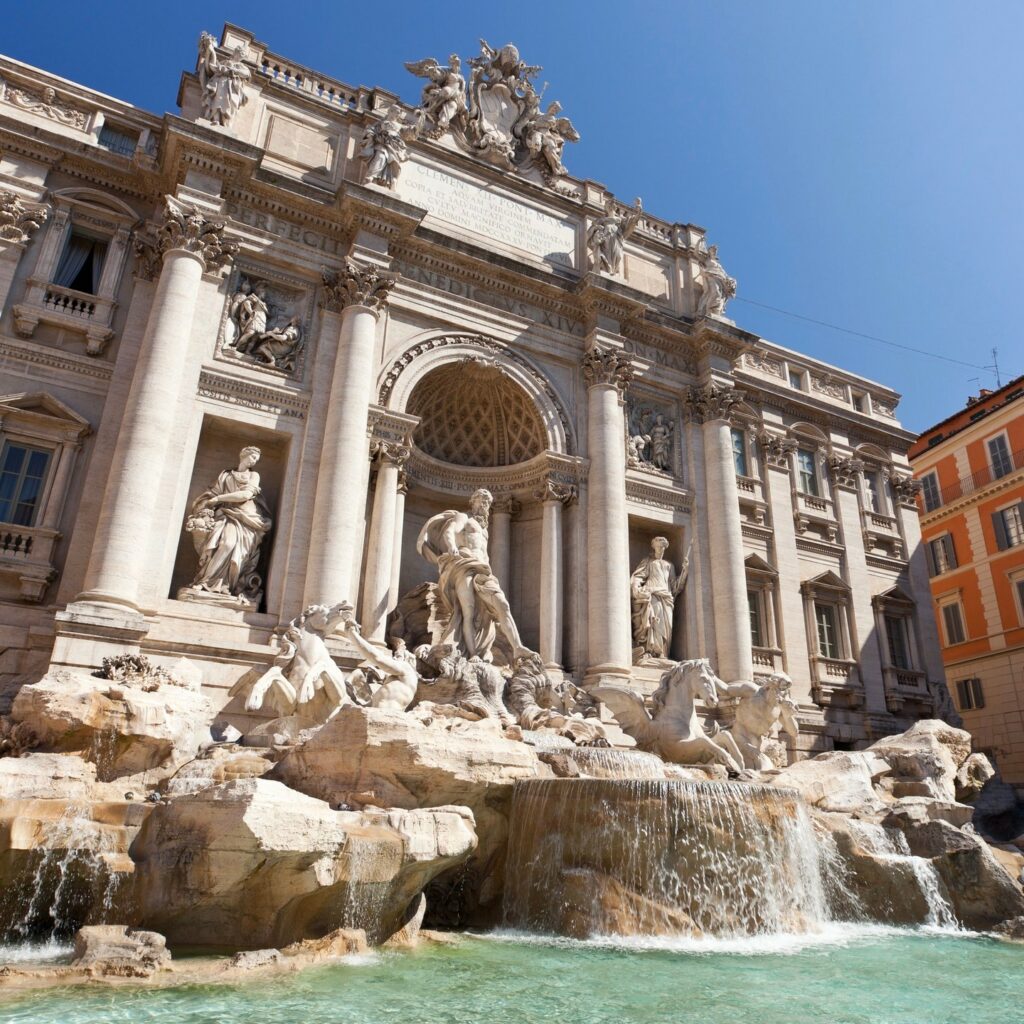 The Trevi Fountain is a magnificent Baroque masterpiece that can be found in (you guessed it) Trevi. The fountain was completed in the mid-1700s and is known for its enormous size. It also isn't only a work of art…
The Trevi Fountain also holds a special place in Roman lore, as most visitors believe that tossing coins into the water ensures their return to the Eternal City or a chance to fall in love. However, the coins that are tossed into the fountain are collected by the city and donated to local charities.
How to get there:
The closest station near the Trevi Fountain is Barberini Station on Line A. Alternatively, certain buses stop pretty close to the fountain, and it's usually just a short walk from most bus stops.
Tips for visiting:
If you're tossing a coin into the fountain, the best way to do it is to toss the coin with your right hand over your left shoulder.
Try to visit the fountain at night. It's much quieter when the sun goes down, which will give you a good chance to take it all in without tons of crowds.
Piazza Navona: The city's elegant showcase square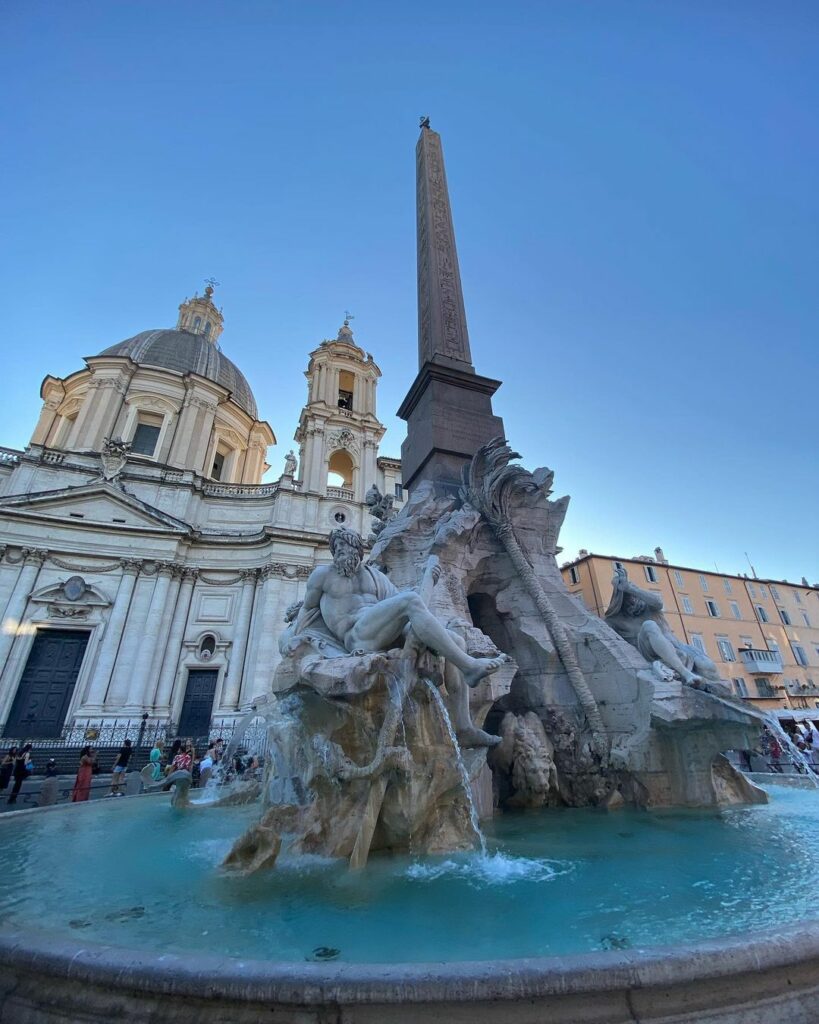 Piazza Navona is a public square that is known for its impressive architecture and lively atmosphere. This centuries-old piazza is just over 10 minutes away by foot and is home to various cafes, shops, and street performers. Some of the most notable attractions here are the Fountain of the Four Rivers and the Sant'Agnese in Agone church.
How to get there:
The easiest way to get to Piazza Navona is by taking metro Line A to Barberini Station and then walking around a mile (1.8 km) west to the square.
Tips for visiting:
Piazza Navona is free to visit and is open to visitors around the clock, making it a great site to visit on a budget.
Make sure to visit the Sant'Agnese in Agone church, which was designed by Francesco Borromini.
Campo de' Fiori: The vibrant market square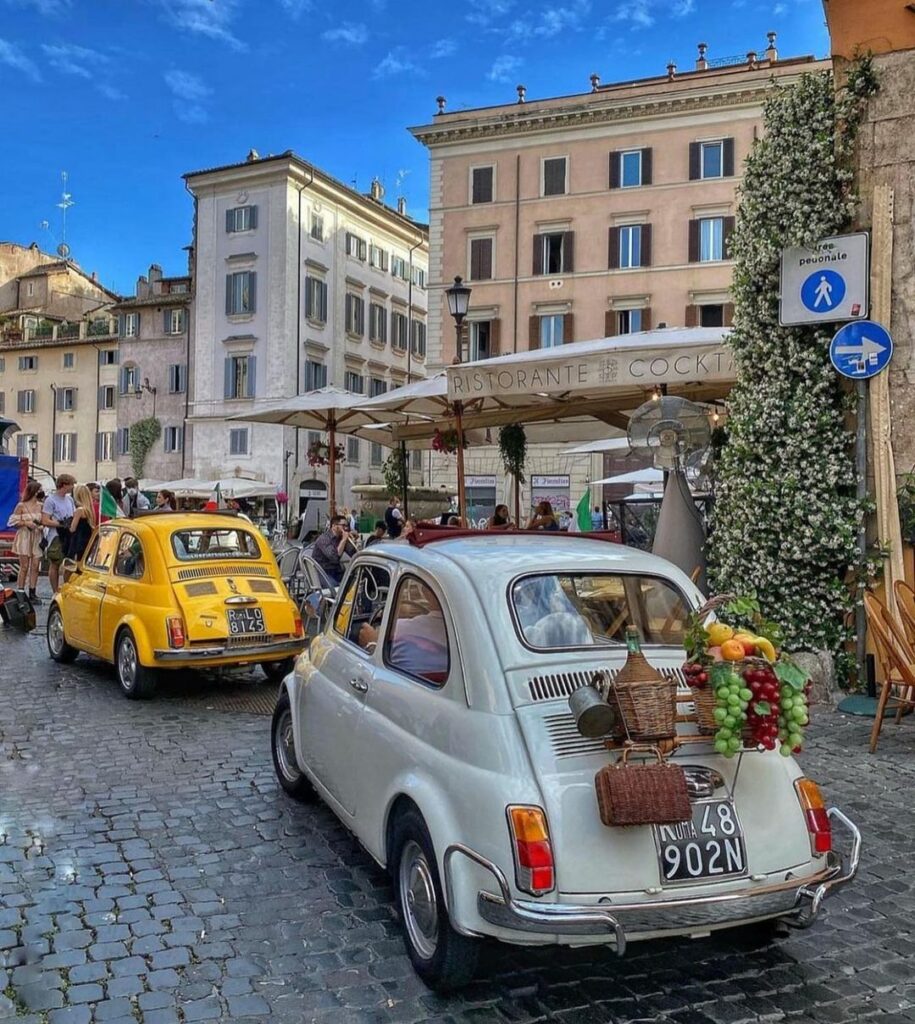 Campo de' Fiori is yet another colorful square that is well-known for its bustling market during the day and exciting nightlife when the sun goes down. The name 'Campo de' Fiori' translates to 'Field of Flowers', which is rumored to be because there was a field in this very spot in medieval Rome. Today, it's a popular spot for market stalls and its lively bar scene.
How to get there:
The closest metro stops include the Piazza di Spagna (metro Line A), Colosseo (metro Line B), and Termini station (A and B).
Tips for visiting:
This is a great place for a double visit. Spend your first trip enjoying the market and sampling fresh produce, and then come back in the evening for a night of fun.
Although the market is extremely popular with tourists, some locals are of the opinion that it's not exactly an authentic Roman market. However, that doesn't mean that it isn't worth a visit!
Santa Maria del Popolo: Unveiling Rome's renaissance gem
Santa Maria del Popolo is a Renaissance church that sits right at the edge of Piazza del Popolo. It's mostly known for its impressive collection of artworks that date back through to the 15th to 17th centuries. The church is a treasure trove of masterpieces like Caravaggio, Bernini, and Raphael. Plus, the interior is adorned with intricate frescoes, sculptures, and paintings.
How to get there:
Santa Maria del Popolo is easy to get to if you use one of the following routes:
Take Line A of the Rome Metro and get off at the Flaminio station, which is just a short walk away.
You can walk to the church from other attractions like the Spanish Steps and Villa Borghese.
Tips for visiting:
Entry to the Santa Maria del Popolo is free, which makes it a great choice for visitors who are traveling on a dime. Still, be sure to keep some coins handy since some chapels require a small fee to illuminate the artwork.
Make sure to dress modestly in the church, making sure to cover your shoulders and knees.
Rome's Parks & Green Spaces
Villa Borghese: The city's green lung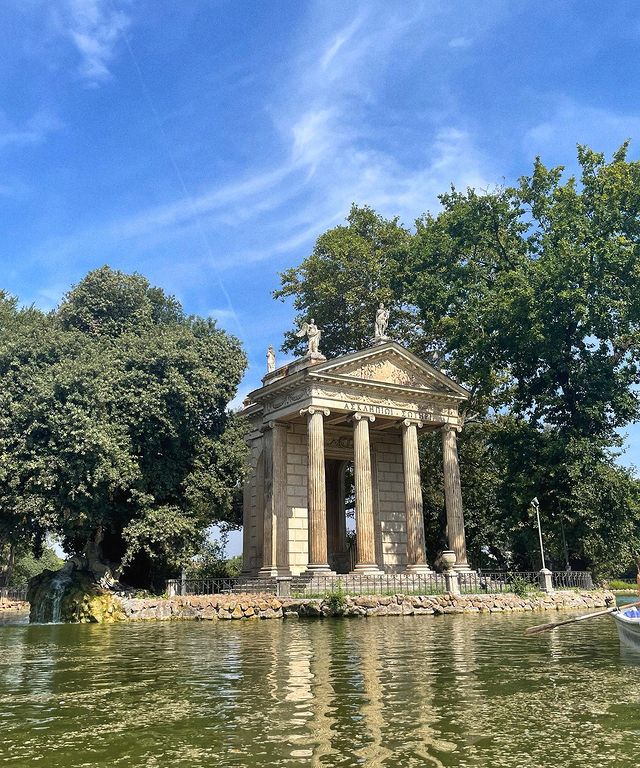 Villa Borghese is an absolutely breathtaking park right in the heart of Rome, where you can find a blend of lush greenery and artistic delights. The park covers 80 hectares and is often referred to as the most famous park in the whole city. Originally designed by Cardinal Scipione Borghese in the 17th century, the park is now home to amazing art and other attractions.
How to get there:
Take the Line A metro to Spagna Station, or put on your most comfortable sneakers and head over to the park on foot.
Tips for visiting:
Don't miss the Borghese Gallery, but be sure to reserve your tickets – they're limited!
Take the family to the Rome Zoo within the park.
Head to the Pincio Terrace for some of the most incredible views of the city, including Piazza del Popolo.
The Botanical Garden: A tranquil retreat
The Botanical Garden of Rome (or Orto Botanico) is located between Via della Lungara and Gianicolo Hill and offers visitors a relaxed, serene escape from the hustle and bustle of the city.
Spanning a whopping 12 hectares, the garden can be found in the Villa Corsini park (which was once the residence of Christina, Queen of Sweden).
How to get there:
Depending on where you are, you can usually walk to the garden from most areas in Trastevere. Alternatively, you can take the tram or one of the bus routes that have stops on the nearby Viale Trastevere.
Tips for visiting:
Don't miss out on the Japanese Garden – particularly in the spring when the cherry blossoms are in full bloom!
Tickets can usually be bought on the day of your visit without any prior reservations. Tickets are around $4.30 (€4).
Appian Way and the Aqueducts Park: Nature meets history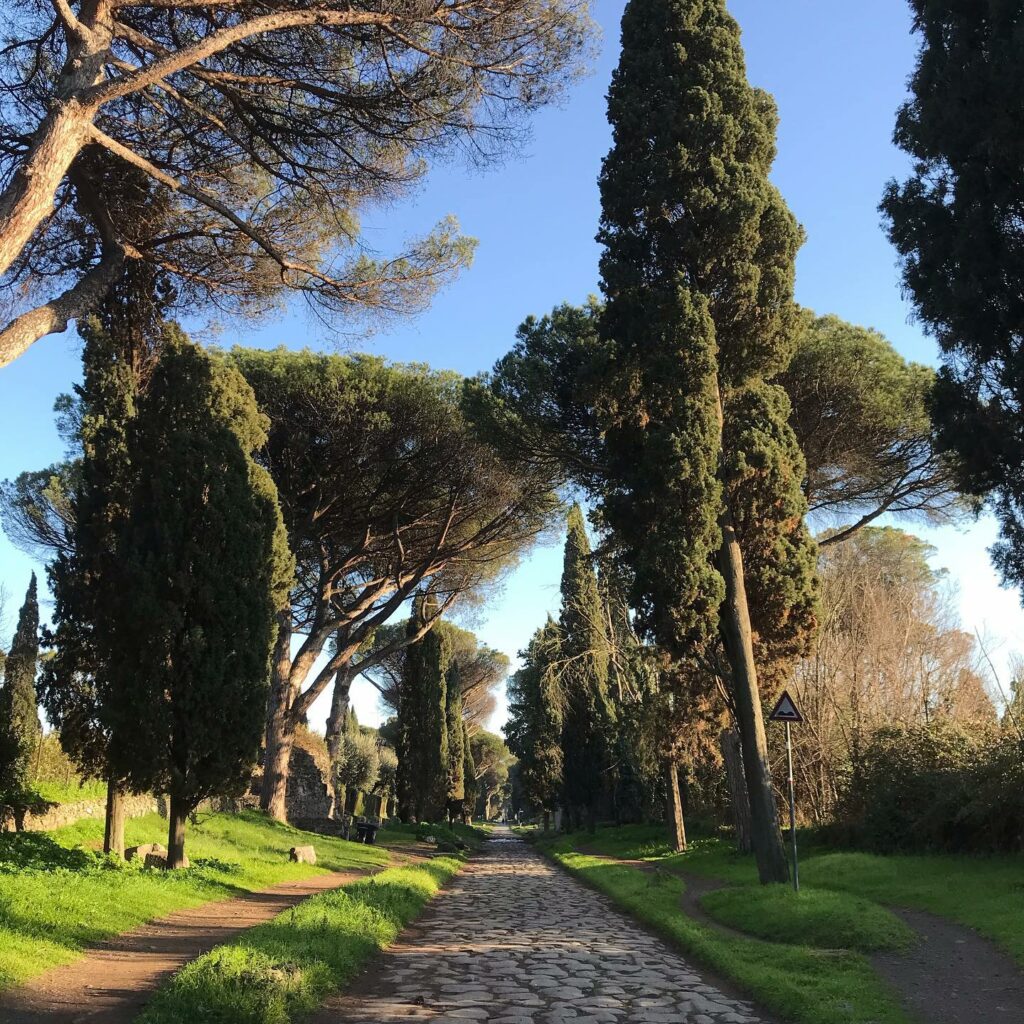 The ancient Appian Way, also known as the Queen of Roads, is one of the oldest and most important roads in ancient Rome. This road has a history that dates back to 312 BCE and stretches for 38.5 miles (around 62 km).
The Aqueducts Park is a lesser-known gem in Rome and encompasses around 240 hectares of sprawling green space. It's located in the southeastern part of the city and is home to the remains of aqueducts that were used by ancient Romans.
How to get there:
Appian Way can be accessed by taking the bus line 118, which travels along a section of the road and ends at the Colosseum, which is around 2 miles (3.2 km) away. On the other hand, you can get to the Aqueducts Park by taking metro Line A in the Anagnina direction and getting off at the Giulio Agricola stop.
Tips for visiting:
Appian Way can potentially be dangerous at night, so be sure to stop off here on a day trip.
The Aqueducts Park is popular with joggers and dog owners, so be careful of off-leash dogs if you're traveling with children.
Unique Roman Experiences: Unusual Things to Do
Trastevere: The city's most characteristic district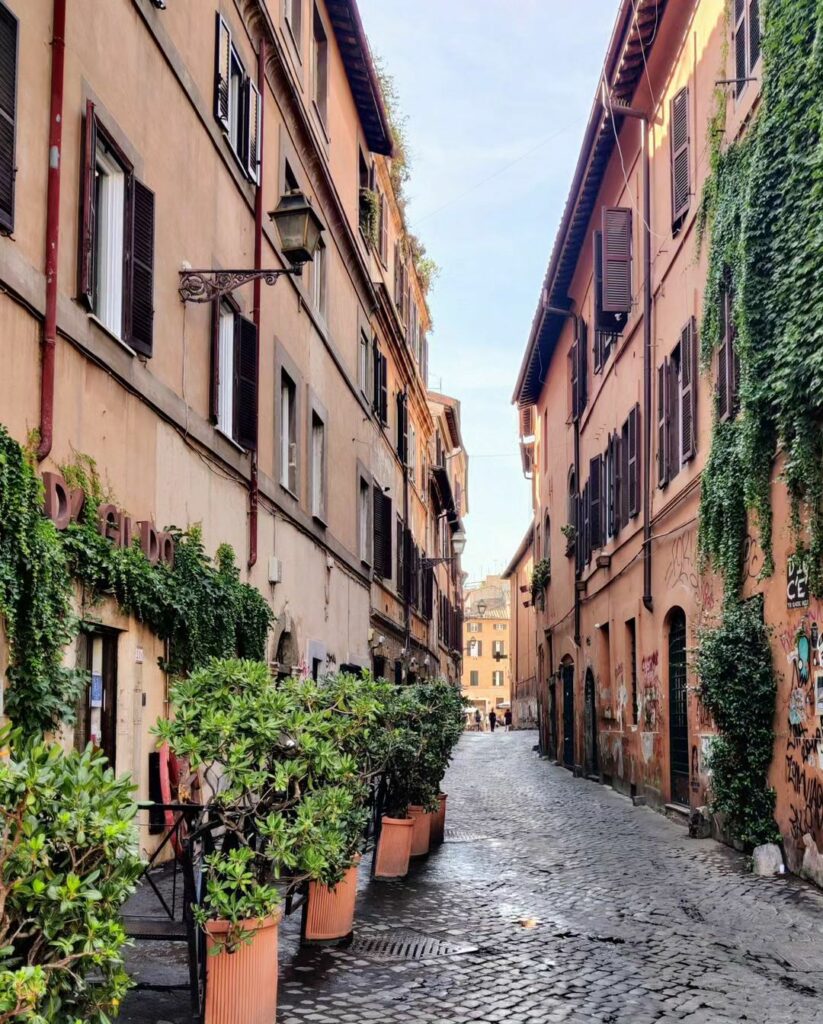 One of the most unique things to do in Rome is to head to the picturesque and charming town of Trastevere. With its cobblestone streets, narrow lanes, and unmatched atmosphere, this little town gives you a taste of authentic Rome. Its unique vibe has even earned it comparisons to areas like Greenwich Village in New York and the Left Bank in Paris.
How to get there:
Take tram line 8 from various points in the city, or access it on foot from attractions like St. Peter's Basilica and the Vatican Museum.
Tips for visiting:
While you're here, be sure to visit the Basilica of Santa Maria.
Trastevere gives you a chance to get away from the chaos of the city center and have a more relaxed holiday experience. Honeymooners and couples will love staying here!
Roman Cuisine: Savor authentic Roman dishes at traditional trattorias
When it comes to culinary experiences, Rome boasts an incredible range of authentic dishes that reflect its history, culture, and local tastes. One of the best ways to find local dishes and eat some real, authentic cuisine is to head over to the local trattorias. Trattorias are usually small, family-owned restaurants that are known for having the best food around.
Roman dishes you have to try for an authentic experience:
Cacio e Pepe: Cacio e Pepe translates to 'cheese and pepper', which is exactly what this dish is! The dish includes pasta that is smothered in a creamy sauce made from Pecorino Romano cheese and topped with freshly ground pepper.
Suppli: These deep-fried rice balls are a popular Roman street food and appetizer. The crispy breadcrumb coating covers a delicious inside that is filled with risotto rice, mozzarella cheese, and tomato sauce.
Roman Jewish cuisine: Rome's Jewish Ghetto is home to popular dishes and has a culinary tradition all of its own. Be sure to try dishes like Carciofi alla Giudia (deep-fried artichokes) and Filetti di Baccalà, which is fried and salted cod.
Helpful tip You'll find the best trattorias off the beaten path, away from popular attractions that are usually filled with tourist traps. Look for places with hand-written menus in Italian – that's the best way to discern a trattoria from other restaurants.
Shopping in Via del Corso: Rome's high-street shopping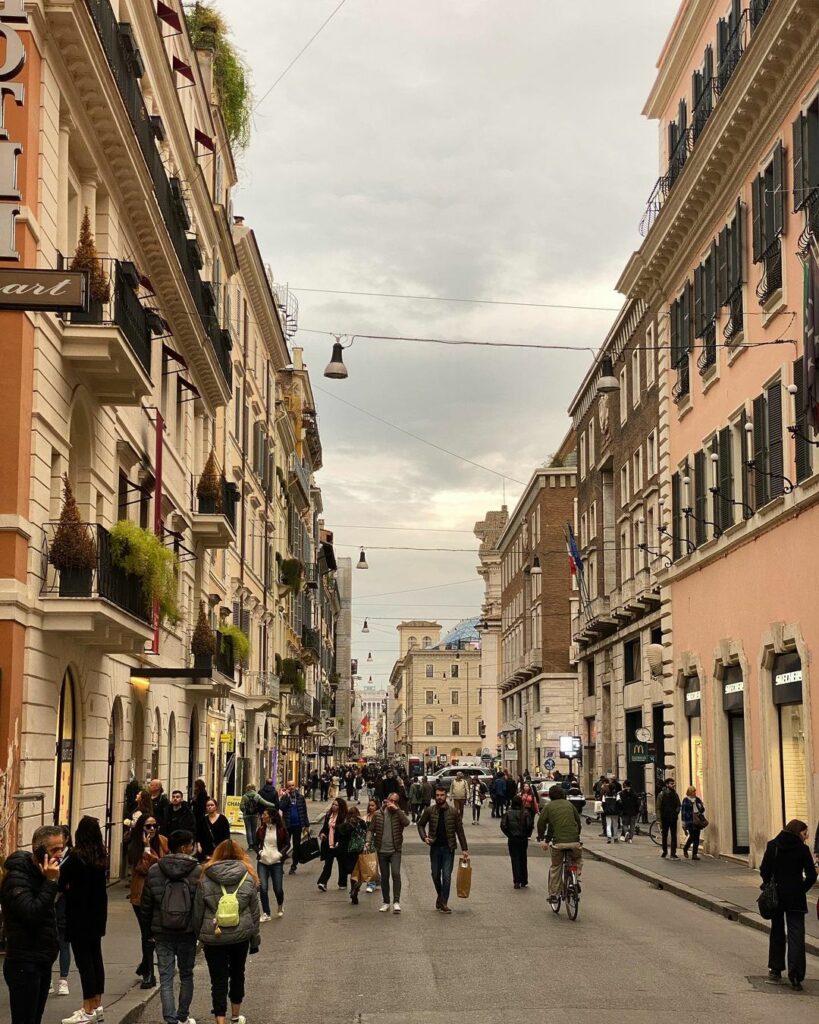 Via del Corso is a shopping paradise for some retail therapy! It stretches from Piazza Venezia to Piazza del Popolo, cutting through the heart of Rome. From international brands to smaller local brands and boutiques, you'll find everything you could ever want here.
How to get there:
You can get here by most public transport that stops near Piazza Venezia or del Popolo. No matter which side you start at, you can wander around from one point to the next on foot.
Tips for visiting:
Make sure to wear comfortable shoes – you're going to do a lot of walking!
Between hopping from store to store, be sure to stop for a gelato or espresso at a nearby cafe.
Gelato Tasting: Find the best gelaterias in Rome
Got time for a beloved Italian frozen treat? Then be sure to try out as much gelato as you possibly can on your trip. But be careful! Much like trattorias, you'll want to look for authentic gelaterias that sell proper gelato.
Helpful tip Be sure to look for natural colors and avoid overly piled displays. Authentic gelato is usually kept in containers and only uses natural colorants and ingredients.
Top gelaterias in Rome:
Giolitti
Gelateria del Teatro
Il Gelato di San Crispino
Fior di Luna
Visit Rome's Catacombs: Underground tour of Rome's ancient burial sites
Rome's catacombs offer a fascinating glimpse into the ancient city's underground history and showcase the interesting burial practices of early Christians and Romans. They're a must-see for history buffs and travelers with a curiosity for everything macabre.
How to get there:
There are several catacombs you can visit, which are all accessible via the metro lines and bus routes. For example, you can get to the Catacombs of San Callisto via metro Line A to the San Giovanni station. From there, you can catch bus 218 to the catacombs.
Tips for visiting:
Opt for a guided tour to understand more of the history of these unusual burial grounds.
Make sure to wear comfortable shoes, since you'll be doing a lot of walking.
Day Trips from Rome
Ostia Antica: The well-preserved ancient Roman port town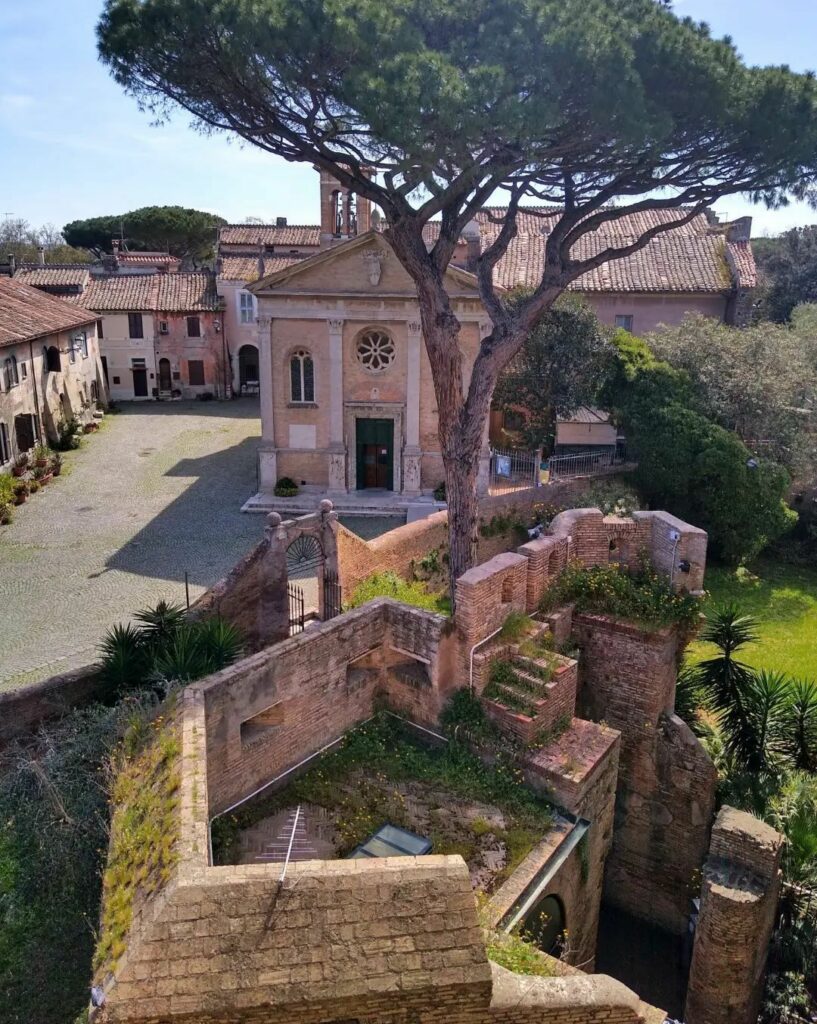 Ostia Antica refers to the amazingly preserved remains of an ancient Roman harbor city and is a must-visit for history buffs. Here, you'll find intricate mosaics, frescoes, and incredible buildings. There is so much to see and do here – you'll definitely want to make this a full-day trip.
How to get there:
Take the Roma-Lido railway line from the Piramide station in Rome to Ostia Antica Station. The trip here takes around 30 minutes.
Tips for visiting:
Make sure to pack comfortable shoes, water, snacks, and sunscreen. It can get pretty hot here and there is limited shade.
Don't climb or touch any of the delicate structures – remember to be respectful!
Tivoli: Visit the Villa d'Este and Hadrian's Villa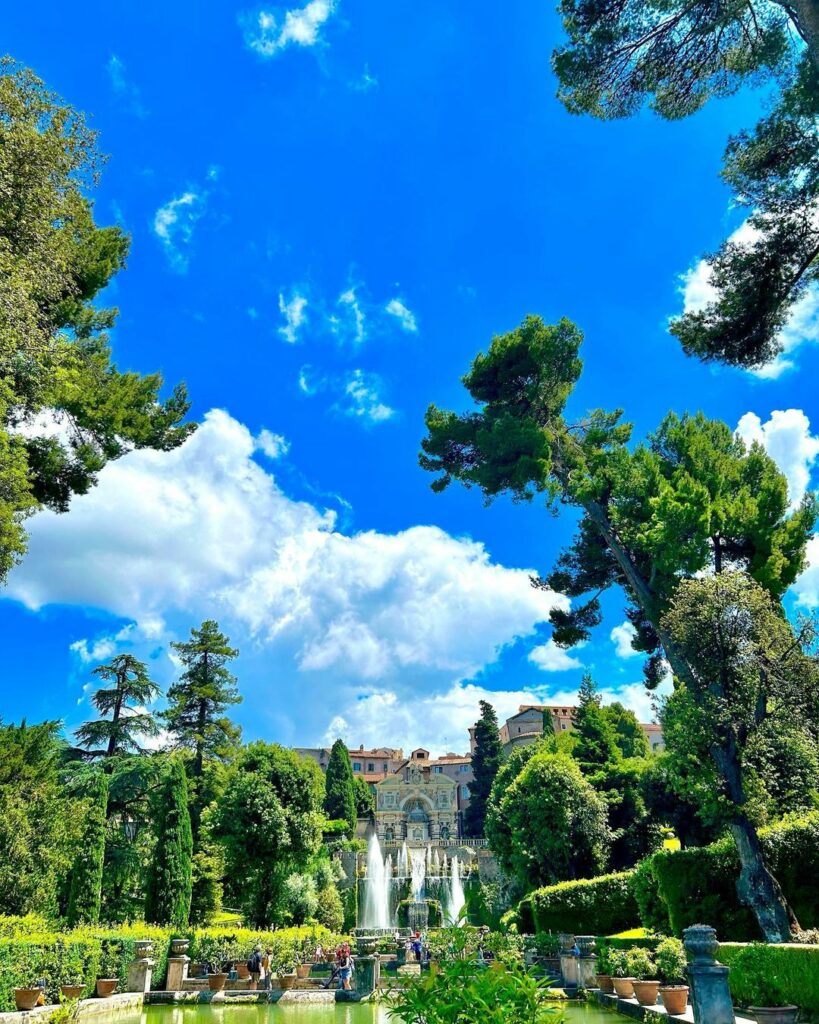 Tivoli is a small town that is located around 18.5 miles (30 km) outside of Rome and is home to two magnificent UNESCO World Heritage Sites: the Villa d'Este and Hadrian's Villa. These historic sites give you a glimpse into the opulent lives of the ancient Romans and Renaissance nobility.
How to get there:
Take the regional train from Romana Termini to Tivoli Station, then take a local bus (or walk) to Tivoli.
Some buses operate between the city center and Tivoli for a convenient option
Tips for visiting:
Consider purchasing a combined ticket that gives you access to both the Villa d'Este and Hadrian's Villa.
Don't miss the Villa d'Este's fountain shows, which are held on specific days. Just be sure to check the schedule beforehand!
Rome Nightlife
Best Bars in Rome: From historic cafes to contemporary mixology spots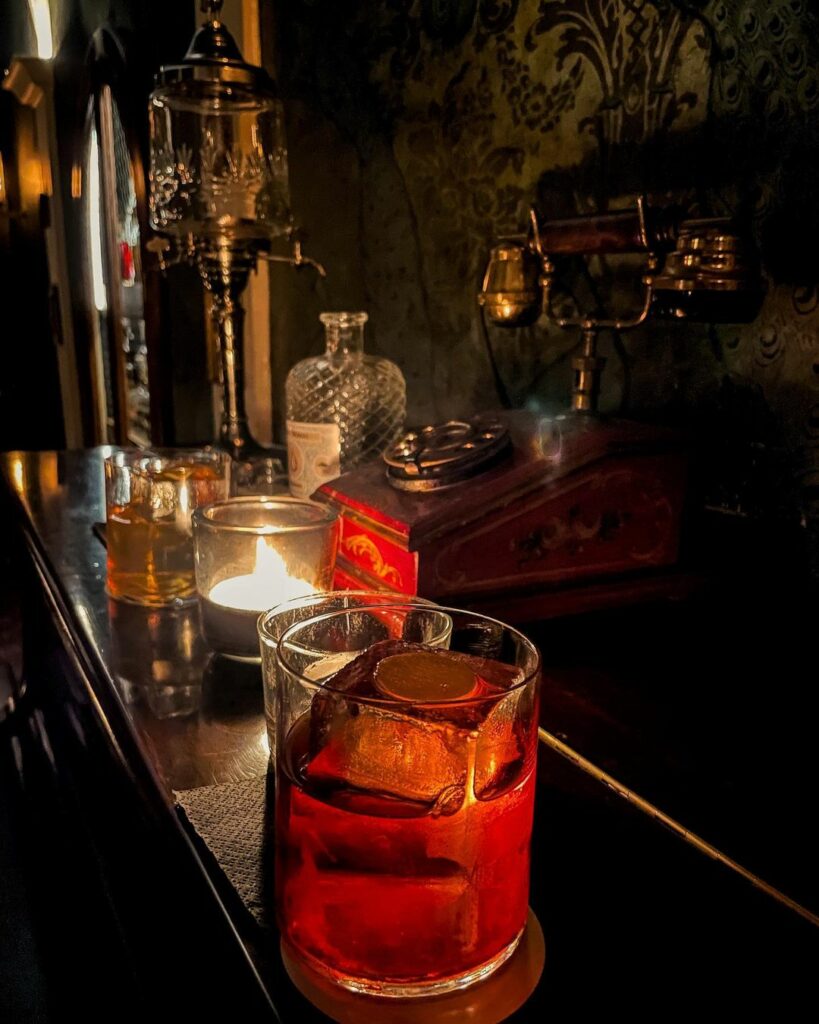 Although there are plenty of things to enjoy during the day, there are some pretty crazy things to do in Rome after dark. My favorite bars in the city include:
Jerry Thomas Speakeasy: Indulge in perfectly crafted cocktails in this 1920s-esque bar. It's important to note that you will need to join their members' club for a small fee and receive a password to enjoy this exclusive bar.
Open Baladin: If you're a fan of craft beer, this is the place to be. You may need a while to pick your favorite, though, since the selection is massive.
Rome at Night: Exploring Rome's monuments under the moonlight
If the jet lag is hitting you and you're looking for things to do in Rome at night, then be sure to check out these fun activities:
Rome by Night walking tour: Explore most of the major attractions like the Trevi Fountain, Pantheon, and Piazza Navona (among many more) on a guided tour.
Colosseum Under the Moonlight: Want a VIP experience of this gorgeous historic site? Then this is the tour for you! The Colosseum is stunning at night, and the tour gives you a chance to enjoy it without the crowds.
What to Do in Rome in 3 Days?
Day one
Morning:
Start your day at the Colosseum and take in the iconic symbol of Rome's ancient history. Take a guided tour or explore it on your own.
Afternoon:
If you're a massive history buff, I'd recommend taking a walk to the nearby Roman Forum and Palatine Hill. Otherwise, you can skip these and head to the Pantheon to marvel at the stunning architecture. Here, you can take in the beauty and enjoy the atmosphere at the Piazza della Rotonda.
Evening:
In the evening, savor a delicious dinner at a local trattoria. Afterwards, indulge in the best gelato at Gelateria di San Crispino near the Pantheon. It's one of the best things to do in Rome in 3 days.
Day two
Morning:
Make sure to reserve your spot at the Villa Borghese to explore its incredible art collection, including masterpieces by Bernini and Caravaggio.
Afternoon:
Cross the river to the charming neighborhood of Trastevere. Make sure to spend a good amount of time here to wander through its narrow streets, discover local shops, and enjoy a leisurely lunch at a little trattoria.
Evening:
Head to the Spanish Steps area for some retail therapy, people-watching, and all-around jaw-dropping views. You can also head up the steps to the little church that sits at the top.
Day three
Morning:
Begin your day by heading to one of the most underrated yet absolutely beautiful churches, the Il Gesù. It has magnificent ceiling artwork, so get ready to exercise your neck muscles – you're going to be looking up a lot. Then, explore the Campo de' Fiori morning market to experience the local food scene and pick up a souvenir or two to take home.
Afternoon:
In the late afternoon, head to the Trevi Fountain. The crowds usually disperse later in the day, meaning that you'll have time to enjoy the magical waters and soak it all in.
Evening:
Enjoy a final dinner at a trattoria close to your hotel (or even at your hotel) and take in everything Rome has to offer.
Free Things to Do in Rome
There are several free things to do in Rome that are just as exciting as some of the paid attractions. So get ready to say ciao (goodbye in this case) to over-priced tourist traps and check out the top 10 things to do in Rome for free:
Grab a free jazz concert at Charity Café Jazz & Blues Club. If you'd like a drink, this will come at a price; however, the music is totally free.
Visit some of the churches for a free art and architecture experience. My top choices include San Giovanni dei Fiorentini, Basilica of St. Mary of the Angels and the Martyrs, and Santa Maria in Aquiro.
Go on a free walking tour. This is a great way to take in the city (and find a few hidden gems along the way).
Go for a walk or bike ride along the Tiber River. But be prepared to spend a good amount of time doing this!
Explore the grounds and gardens of Villa Torlonia. While the nearby museums can usually be enjoyed at a price, the gardens are free and absolutely beautiful.
Browse the 100 stalls at Testaccio market (Mercato Testaccio). This gorgeous market has stunning architecture and a glass roof that will absolutely wow you.
Snap some holiday shots at Aventine Hill, the Orange Garden of Rome. Make sure to take plenty of pics and stroll through the orange garden with your loved ones.
Check out the Obelisco Flaminio at Piazza del Popolo. This Egyptian obelisk is covered in hieroglyphs and is one of the more unusual things to do in Rome.
Make sure to check out the artwork at the Rome Urban Art Museum, Muro. You'll find more than 200 pieces of graffiti and art all over the city.
Check out one of the original seven hills of Rome at the Quirinale, which offers a great vantage point for looking out over the whole city. You're sure to find breathtaking city views here.
Tips for Visiting Rome
Best time to visit
Rome has four distinct seasons that are divided into summer (June to August), fall (September to December), winter (January and February), and spring (March to May).
The best time to visit Rome is during the spring (mid-March to June) and the fall months of September and November. These months have the most pleasant weather, more affordable accommodation, and manageable crowds.
How to get around the city
Metro
The metro system in Rome has three lines: A (orange), B (blue) and C (green). It usually operates between 5:30 and 23:30 (or to 01:30 on Fridays and Saturdays).
Metro Line A covers attractions like the Vatican Museum, St. Peter's Square, and Piazza di Spagna (the Spanish Steps). On the other hand, Metro Line B connects to the Colosseum, Roman Forum, and Termini railway station. Metro Line C is currently under construction, but services parts of the city's outskirts.
Buses
Rome has various types of bus lines for locals and visitors to use. They include urban lines (U), night buses (N), express lines (X), and exact lines (E). The standard urban line buses start between 5:00 and 6:30 and end at midnight, while the night buses run from midnight to 5:00.
Trams
Rome's tram network has several lines that connect different parts of the city and run from 5:30 to midnight every day. You can buy your tickets at local newsstands, convenience stores, and metro stations.
Urban Railway (Ferrovie Urbane)
Urban trains connect to various parts of the city, including lines to Lido, Viterbo, and Giardinetti. Like most other transport options, the railways start at 5:30 and end around 22:30.
Taxis
Taxis are available all over the city but can be pretty pricey, and have earned a reputation as tourist traps. Some taxi drivers may try to overcharge you, so it's essential to know the standard rates for popular attractions to avoid being swindled.
Important cultural tips and etiquette
Dress appropriately: Roman locals tend to dress well when they go out. So, when you're exploring, try to avoid wearing overly casual clothing like yoga pants or exercise gear.
Respect pasta etiquette: A huge no-no in Rome is cutting your pasta. The correct way to eat your pasta is to twirl it using a fork. You should also rest your fork against a spoon to help you twirl it. You should only ever cut pasta if it is too large to bite, like a filled pasta.
Dos and don'ts of coffee: Espresso and cappuccinos are usually enjoyed at breakfast time. While you can order an espresso after lunch and dinner, you should never order a cappuccino directly after a meal.
Eating times: Romans tend to be relaxed about meal times, often eating later than is usual in other parts of the world. Lunch is usually around 13:30, while dinner is around 20:00.
Avoid tourist trap restaurants: Restaurants that are close to tourist hotspots often have lackluster food. Instead, you'll want to move away from major attractions to find authentic dining options.
Conclusion
When you're visiting Rome, every step is a journey through centuries of history. Whether you're taking in the iconic landmarks, sampling the delicious food, or just taking in the views, this city is sure to weave a magic spell and enchant you from start to finish.
Frequently Asked Questions
How long do I need in Rome?
There are tons of things to do in Italy (Rome, in particular). Ideally, you'll want to have at least 4 to 7 days to explore Rome and enjoy everything it has to offer.
What is the number 1 attraction in Rome?
If you're looking for what to do in Rome, you'll have tons of adventures to choose from. Still, most travelers who have visited Rome agree that the best thing to do in Rome is, of course, to visit the Colosseum.
How do I plan 2 days in Rome?
Planning a short trip and wondering what to do in Rome in 2 days? You may want to start by picking out the activities that you absolutely do not want to miss. Then, plan a schedule for your day that lets you hit as many of these activities as possible. You can also optimize your day by hitting all of the attractions in one area.
What to do in Rome with kids?
If you're on a family holiday to Rome, you won't be disappointed with all of the fun things to do in the city with your little ones. Some of my favorite child-friendly activities include:
– The Museum of Illusions
– Bioparco di Roma Zoological Garden
– MagicLand amusement park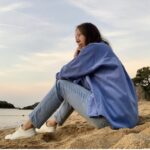 Hello, my name is Nadia.
I usually write about traveling (there are so many places to fit all the lifestyles), relocation (finding a job overseas or moving without losing an income), and living in a foreign country (adapting to a different culture and mentality). Follow me on Twitter, Facebook, Instagram, or LinkedIn!
This post might include some affiliate links. If you make a purchase through these links, I may earn a small commission at no additional cost to you. I appreciate it when you use my links to make purchases.