19 Best Books About Italy For Travelers in 2023 (All Genres)
Nadia Podrabinek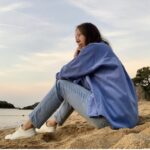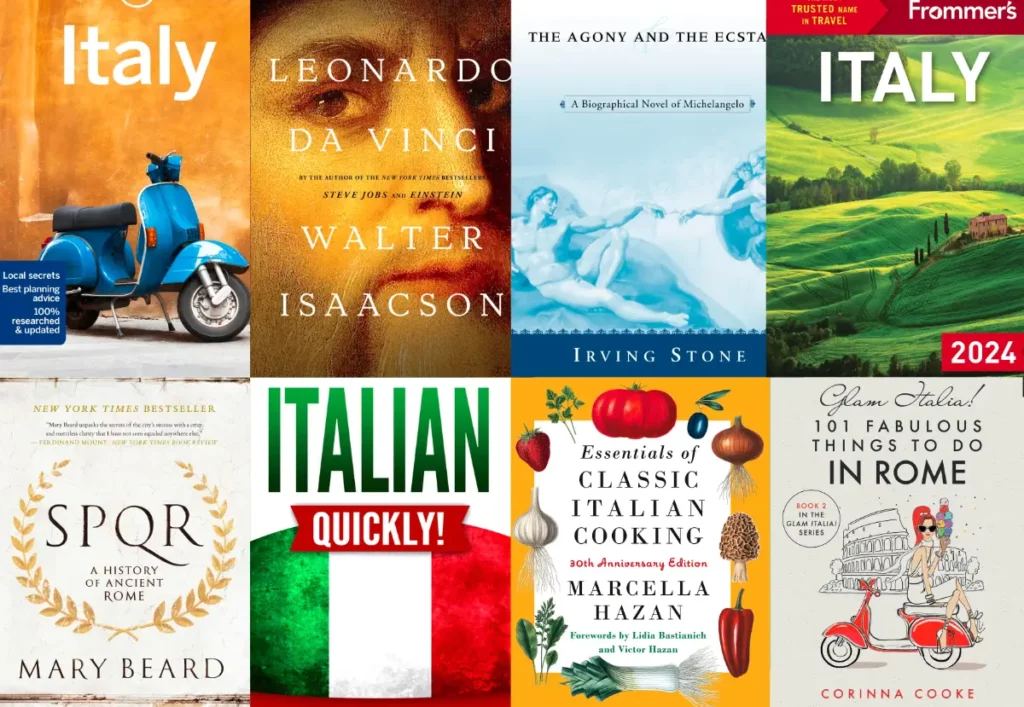 Browsing Amazon or Goodreads, purchasing, and reading books about Italy can be an endless endeavor.
But where should you begin if you're planning a trip and want to gain at least some understanding of this beautiful country?
Here's my list of the 19 best books about Italy for any traveler, whether you're a first-timer or a true Italy expert.
---
Key takeaways
---
I recommend this guide for its excellent recommendations for Rome, Naples, and Pompeii but find the Amalfi Coast overrated. There are also some price discrepancies and an unnecessarily negative portrayal of the Circumvesuviana train. Overall, highly recommended if the chosen destinations align with your preferences.
Read also: Best Beach Reads of All Time
The guide includes full-color photos, maps, itineraries, detailed cultural information, candid reviews of restaurants, sights, museums, and more, as well as accurate and up-to-date transportation information and budget-planning help.
The guide is really helpful with some actual information but keep in mind that it is not suitable for Kindle devices and should be used on larger devices like iPads.
The guide covers Rome, Vatican City, Venice, Milan, Verona, Florence, Tuscany, Umbria, and more.
Keep in mind that the digital edition lacks some images and text from the physical edition. Overall, with this book you will have more maps and photos which is always useful while traveling.
I would also like to appreciate Parks' honest portrayal of Italy, acknowledging the daily frustrations of living there. Parks' light touch, amusing anecdotes, and the combination of humor, history, politics, and sociology in the book, make it an enjoyable read despite the seemingly unenticing subject matter.
The guide covers various regions and cities of Italy, offering advice on places to visit, transportation options, and links to websites for further information or ticket purchases. The authors, who have visited the regions they write about, share their specialist knowledge to enhance travelers' experiences.
The book also provides information on Italy's history, art, architecture, way of life, and cuisine.
I especially liked the guide for its thoroughness and informative content, and I think it is one of the best Italy travel guides ever! This should be your most valuable resource for the upcoming trip to Italy.
Read also: Best Time to Visit Italy
The guide also covers practical information such as planning tips and useful Italian phrases for getting around.
I have to admit – it is nearly impossible to see everything in Italy in one visit, so this book will also provide you some relevant information on places that you won't see on the first trip.
As a reader, I found it funny, insightful, and informative in a fun way. It made me laugh out loud and visualize my own dream vacation. Brady's writing helped me realize the importance of taking time to rediscover oneself and one's family, and how vacations allow us to fully experience and remember each day and moment.
The book is a delightful journey through the author's Italian adventure, inspiring readers to plan their own unforgettable trips.
Actually, I kind of like the book: it is engaging, illuminating, and far from the "chick lit" label some people try to apply to it. Mayes not only captures the beauty of Tuscany but also delves into the details of daily life and the challenges of renovating a house in a foreign country.
The book encouraged me to reflect on finding a home elsewhere and the ways in which a person is changed by their experiences. "Under the Tuscan Sun" is a transformative read that I highly recommend and cherish every time I revisit it.
Written by private tour guide Corinna Cooke, the book is packed with entertaining stories, historical facts, and expert knowledge to make your trip truly memorable. The book covers everything from hidden gems to local foods, wines, and even ghost stories, making it a great resource for those seeking a non-touristy experience in Rome. Additionally, the guide provides practical travel information and restaurant recommendations.
I particularly enjoyed Corinna's personal stories and her passion for Rome's history, which made me feel closer to the city's pulse.