19 Best Books About Italy For Travelers in 2023 (All Genres)
Nadia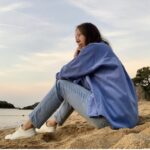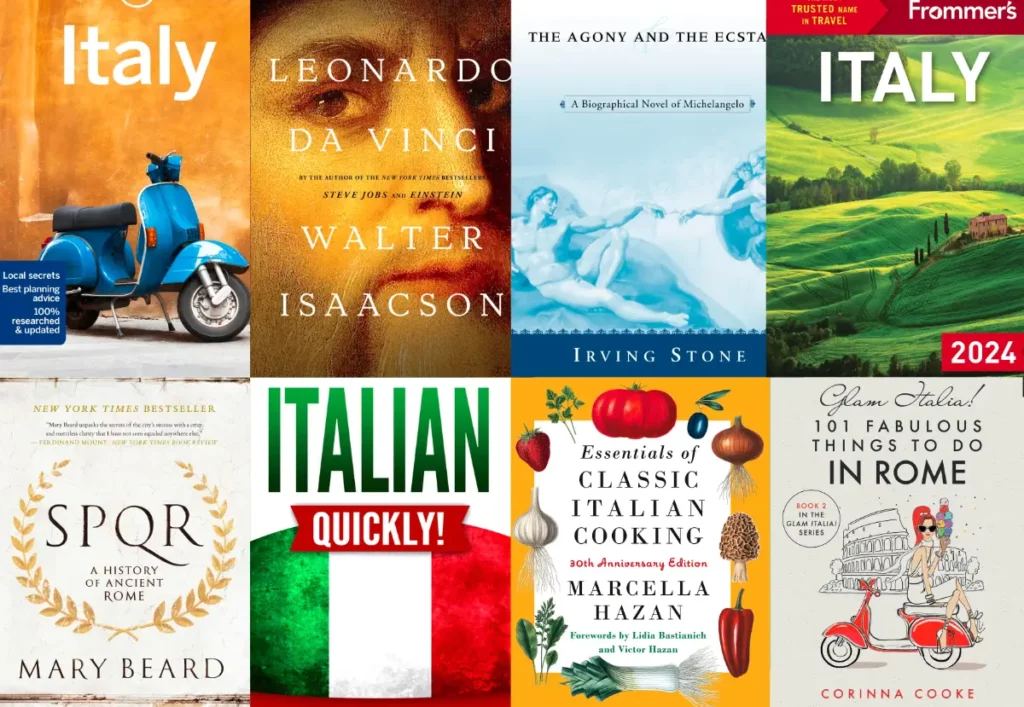 Browsing Amazon or Goodreads, purchasing, and reading books about Italy can be an endless endeavor.
But where should you begin if you're planning a trip and want to gain at least some understanding of this beautiful country?
Here's my list of the 19 best books about Italy for any traveler, whether you're a first-timer or a true Italy expert.
---
Key takeaways
---
1. Rick Steves Best of Italy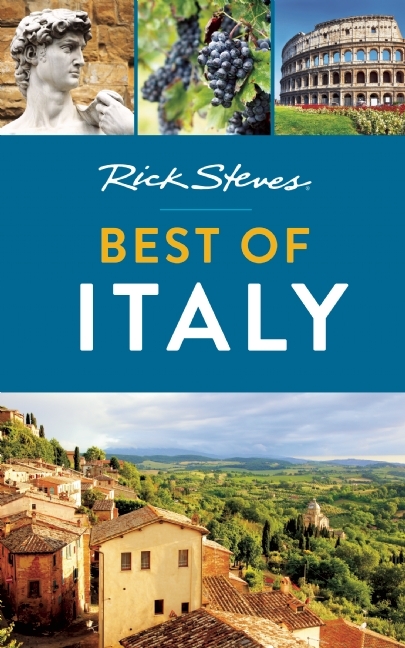 544 pages, Paperback
First published May 10, 2016
Rick Steves Best of Italy is a travel guide offering time-tested advice and tips on saving time and money while experiencing the best Italy has to offer. The guide features full-color photos, planning maps, a two-week itinerary, tips for key sights, authentic experiences, and practical transportation, dining, and lodging information. It is designed to help travelers avoid tourist traps and enjoy real cultural experiences. I
recommend this guide for its excellent recommendations for Rome, Naples, and Pompeii but find the Amalfi Coast overrated. There are also some price discrepancies and an unnecessarily negative portrayal of the Circumvesuviana train. Overall, highly recommended if the chosen destinations align with your preferences.
Read also: Best Beach Reads of All Time
2. Frommer's Italy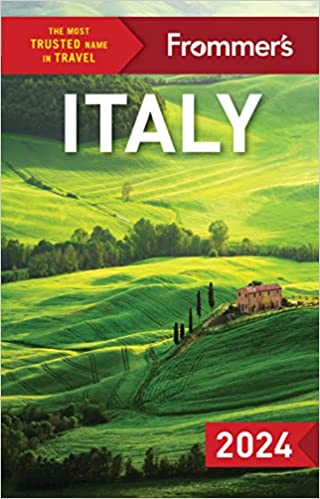 672 pages, Hardcover
Frommer's has been a trusted name in travel for over 60 years, aiding millions in realizing their travel dreams. Its Italy guide is a comprehensive, opinionated travel companion, offering advice, honest recommendations, and cultural information for exploring Italy.
The guide includes full-color photos, maps, itineraries, detailed cultural information, candid reviews of restaurants, sights, museums, and more, as well as accurate and up-to-date transportation information and budget-planning help.
The guide is really helpful with some actual information but keep in mind that it is not suitable for Kindle devices and should be used on larger devices like iPads.
3. Fodor's Best of Italy: Rome, Florence, Venice & the Top Spots in Between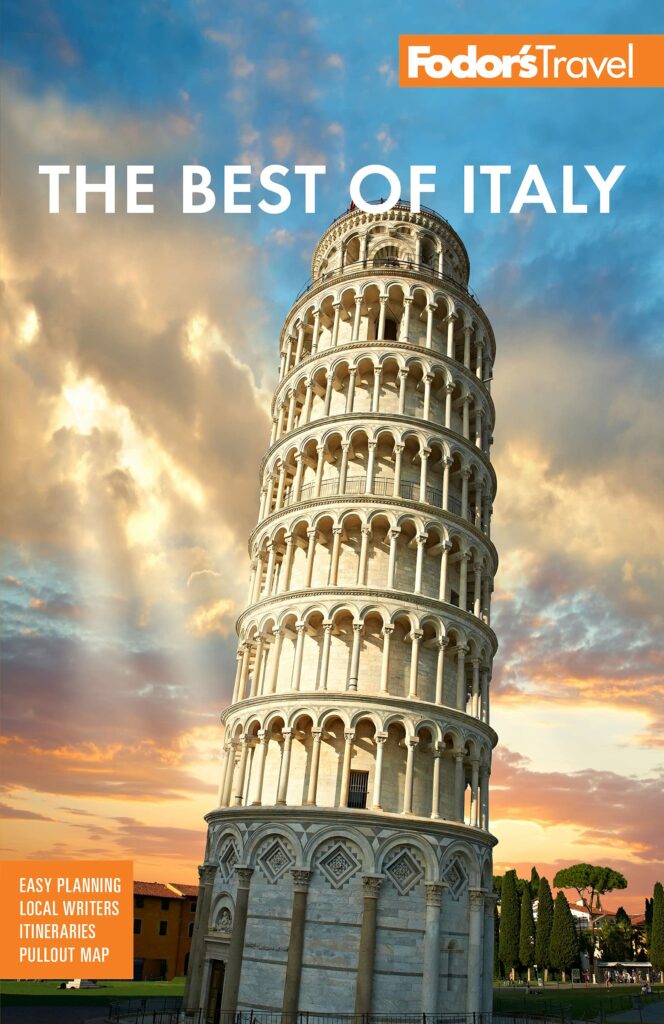 Kindle Edition
First published February 1, 2022
Fodor's Best of Italy is a travel guidebook curated by local experts, providing recommendations, maps, itineraries, and cultural insights to help plan a trip to Italy. It features an illustrated guide to top experiences, more than 40 detailed maps, color photos, honest recommendations, trip-planning tools, and Italian language primers.
The guide covers Rome, Vatican City, Venice, Milan, Verona, Florence, Tuscany, Umbria, and more.
Keep in mind that the digital edition lacks some images and text from the physical edition. Overall, with this book you will have more maps and photos which is always useful while traveling.
4. Italian Ways: On and Off the Rails from Milan to Palermo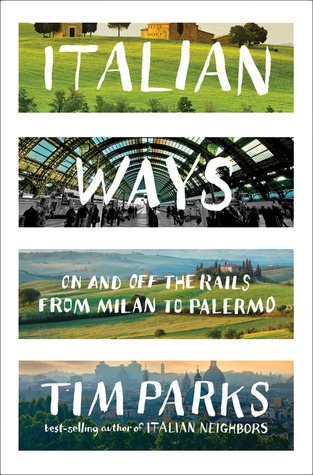 261 pages, Hardcover
First published June 5, 2014
In "Italian Ways," best-selling author Tim Parks explores Italian life through its trains, capturing the essence of modern Italy. The book documents his journeys from Verona to Milan, Rome to Palermo, and throughout the country, offering insights into Italian culture, history, and mentality. Parks encounters various individuals, including conductors, priests, and gypsies, revealing Italy's unique characteristics.
I would also like to appreciate Parks' honest portrayal of Italy, acknowledging the daily frustrations of living there. Parks' light touch, amusing anecdotes, and the combination of humor, history, politics, and sociology in the book, make it an enjoyable read despite the seemingly unenticing subject matter.
5. Lonely Planet Italy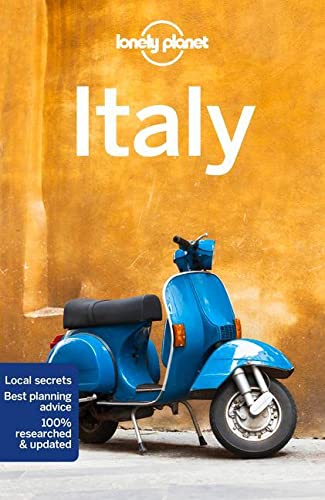 1,024 pages, Paperback/Kindle Edition
First published October 26, 2021
Lonely Planet Italy is a comprehensive travel guide that provides relevant and up-to-date advice on sights, hidden gems, and travel tips. It includes full-color maps and images, insider tips, and honest reviews for all budgets.
The guide covers various regions and cities of Italy, offering advice on places to visit, transportation options, and links to websites for further information or ticket purchases. The authors, who have visited the regions they write about, share their specialist knowledge to enhance travelers' experiences.
The book also provides information on Italy's history, art, architecture, way of life, and cuisine.
I especially liked the guide for its thoroughness and informative content, and I think it is one of the best Italy travel guides ever! This should be your most valuable resource for the upcoming trip to Italy.
Read also: Best Time to Visit Italy
6. Italy Travel Guide: Essential Tips for First-Timers in Italy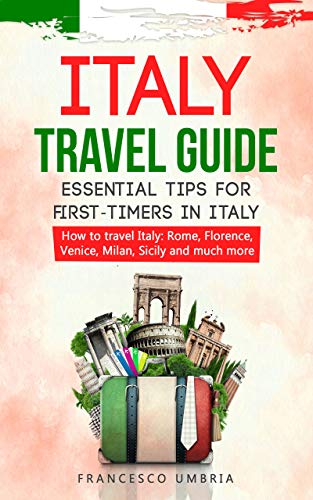 109 pages, Paperback/Kindle Edition
First published July 20, 2019
Another comprehensive resource for anyone planning a trip to Italy. This guide introduces you to major sites worth visiting, including Rome, Milan, Venice, Florence, and Sicily, along with lesser-known but beautiful beaches.
The guide also covers practical information such as planning tips and useful Italian phrases for getting around.
I have to admit – it is nearly impossible to see everything in Italy in one visit, so this book will also provide you some relevant information on places that you won't see on the first trip.
7. A Month of Italy: Rediscovering the Art of Vacation
337 pages, Paperback/Kindle Edition
First published July 3, 2013
In "A Month of Italy: Rediscovering the Art of Vacation," best-selling author Chris Brady shares the art of taking strategic and restorative vacations, using his own extraordinary family trip to Italy as an example. The book is refreshingly relatable and offers an honest commentary on what a "trip of a lifetime" truly feels like.
As a reader, I found it funny, insightful, and informative in a fun way. It made me laugh out loud and visualize my own dream vacation. Brady's writing helped me realize the importance of taking time to rediscover oneself and one's family, and how vacations allow us to fully experience and remember each day and moment.
The book is a delightful journey through the author's Italian adventure, inspiring readers to plan their own unforgettable trips.
8. Under the Tuscan Sun: At Home in Italy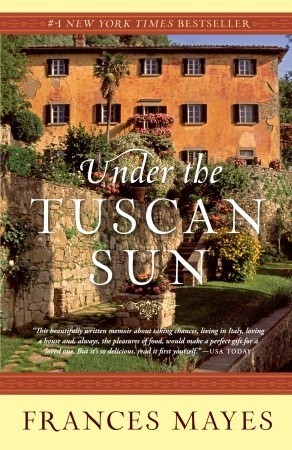 304 pages, Paperback
First published September 2, 1997
"Under the Tuscan Sun" by Frances Mayes is a beautifully written and enchanting account of the author's experiences restoring an abandoned villa in the Tuscan countryside. The book invites readers to explore the pleasures of Italian life, as Mayes shares her discoveries with poetic and sensitive prose.
Actually, I kind of like the book: it is engaging, illuminating, and far from the "chick lit" label some people try to apply to it. Mayes not only captures the beauty of Tuscany but also delves into the details of daily life and the challenges of renovating a house in a foreign country.
The book encouraged me to reflect on finding a home elsewhere and the ways in which a person is changed by their experiences. "Under the Tuscan Sun" is a transformative read that I highly recommend and cherish every time I revisit it.
9. Glam Italia! 101 Fabulous Things to Do in Rome: Beyond the Colosseum, the Vatican, the Trevi Fountain, and the Spanish Steps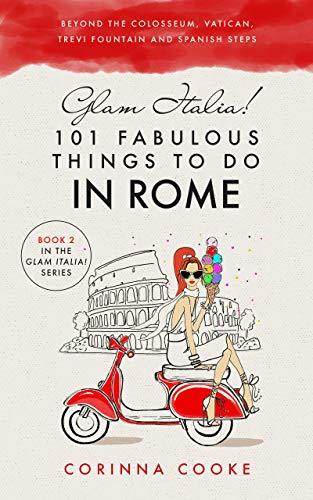 394 pages, Kindle Edition
First published May 1, 2019
"Glam Italia! 101 Fabulous Things to Do in Rome" is a unique guidebook that might help you to avoid clichéd tours and discover lesser-known attractions in Rome.
Written by private tour guide Corinna Cooke, the book is packed with entertaining stories, historical facts, and expert knowledge to make your trip truly memorable. The book covers everything from hidden gems to local foods, wines, and even ghost stories, making it a great resource for those seeking a non-touristy experience in Rome. Additionally, the guide provides practical travel information and restaurant recommendations.
I particularly enjoyed Corinna's personal stories and her passion for Rome's history, which made me feel closer to the city's pulse.
10. Rick Steves Italy for Food Lovers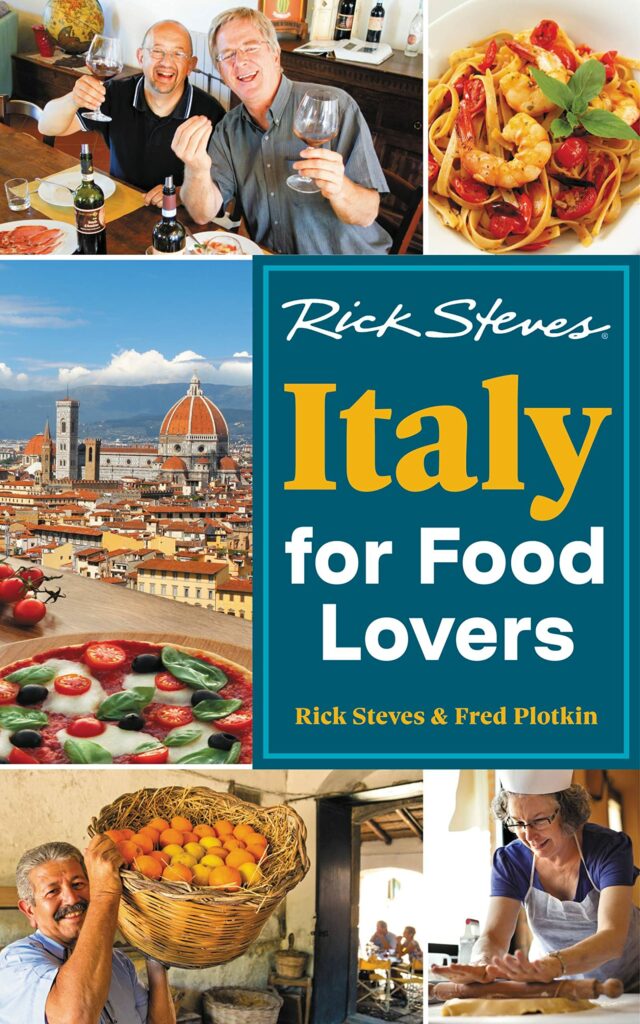 464 pages, Paperback/Kindle Edition
First published January 3, 2023
Rick Steves' Italy for Food Lovers is a practical guide to enjoying Italy's cuisine and wine scene. Co-authored by Fred Plotkin, the book explores food and wine specialties from Italy's 20 regions, offers lists of the authors' favorite restaurants, and provides tips on navigating menus, decoding checks, and overcoming the language barrier.
11. Everyday Italian: 125 Simple and Delicious Recipes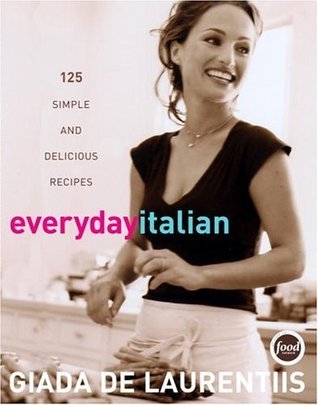 256 pages, Hardcover
First published February 22, 2005 
"Everyday Italian" by Giada De Laurentiis is a cookbook that offers fresh, simple, and mouth-watering recipes perfect for everyday cooking. It focuses on ingredients commonly found in your pantry and provides various ideas for transforming everyday ingredients into special dinners. The book is organized by categories, making it easy to find a recipe to match your mood or occasion.
Giada definitely has some expertise as a Food Network chef, plus good teaching skills and stylish approach to cooking. The cookbook features appetizing photos, clear instructions, and delicious recipes that celebrate Italian cuisine. Suitable for both novice and experienced cooks, "Everyday Italian" is a valuable addition to any kitchen.
This is a book to buy after your Italian trip!
12. Essentials of Classic Italian Cooking: A Cookbook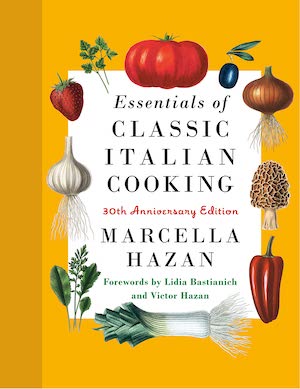 730 pages, Kindle Edition
First published July 20, 2011
This is a beloved cookbook that has introduced generations of Americans to Italian cuisine. Written by Marcella Hazan, often referred to as the Julia Child of Italian cooking, the book contains nearly 500 delicious recipes suitable for cooks of all skill levels.
Your cooking skills will significantly improve by following Marcella's recipes and advice.
The book also has a reputation of the definitive Italian cookbook, with a loving approach to cooking that is reminiscent of a wise grandma. 👵
So, are you ready to learn how to make the best and authentic pasta, pizza, gnocchi, soups, sauces, etc.? Must buy for the kitchen, 10 out of 10!
13. Italian: Italian in a Week!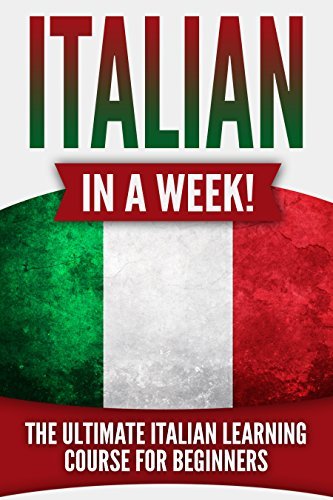 100 pages, Kindle Edition
First published May 29, 2016
"Italian in a Week: The Ultimate Italian Learning Course for Beginners" is a decent handbook designed to help students and travelers learn Italian quickly and efficiently.
The book covers some basic topics such as the Italian alphabet, pronunciation, time, distance, weight, directions, nouns, adjectives, pronouns, verbs, and travel vocabulary.
Overall, it is an excellent resource, delivering on its promise to cover a wide range of material. To complement my learning experience, I also watched YouTube videos for pronunciation guidance.
If you want to explore the beauty of the Italian language, and I highly recommend this book, especially handy for Kindle Unlimited users.
14. Speak Italian: The Fine Art of the Gesture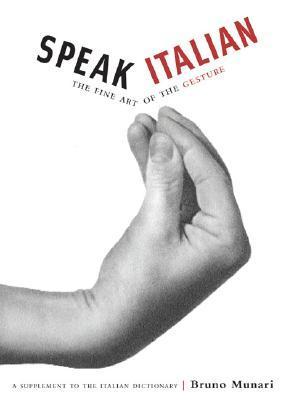 120 pages, Paperback
First published February 1, 2005
"Speak Italian" is a quirky handbook that helps us all understand the unspoken language of Italian gestures. It is a book full of creativity and the charming black-and-white photos accompanied by wry captions.
TL;DR: An informative and entertaining short book, explaining the meaning and context behind various Italian gestures often seen in movies or on the streets.
15. Leonardo da Vinci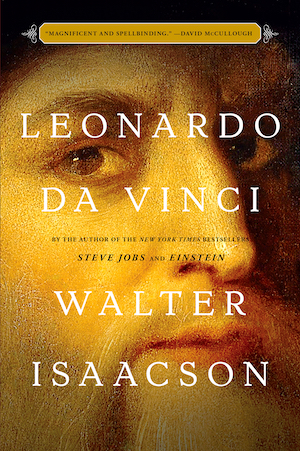 600 pages, Hardcover
First published October 17, 2017
A Goodreads Choice Award nominee, "Leonardo da Vinci" by Walter Isaacson is a book that delves deep into the life and work of Leonardo da Vinci. After reading thousands of pages from Leonardo's notebooks, Walter shows how Leonardo's genius was built on skills such as curiosity, observation, and imagination.
We learn that Leonardo was really a man of both art and science, not only responsible for iconic paintings like The Last Supper and the Mona Lisa, but a man who was pursuing studies in anatomy, fossils, birds, flying machines, botany, geology, and weaponry. 🧠 🤯
I found immense pleasure in reading this book, as it introduced me to a man who courageously blurred the lines between reality and fantasy, breaking all rules separating science and arts. Isaacson's detailed account of Leonardo's life takes into consideration his illegitimate birth, upbringing, the environments he lived in, his relationships, and the financial situations behind his works. The author meticulously explores the various subjects and fields Leonardo was interested in, making this book a remarkable achievement.
For me, this book highlights the power of curiosity and the importance of asking questions. It's the relentless pursuit of knowledge and understanding that made Leonardo the extraordinary figure he was. Isaacson's skill in conveying this Renaissance man's thoughts and experiences is truly remarkable.
16. The Pursuit of Italy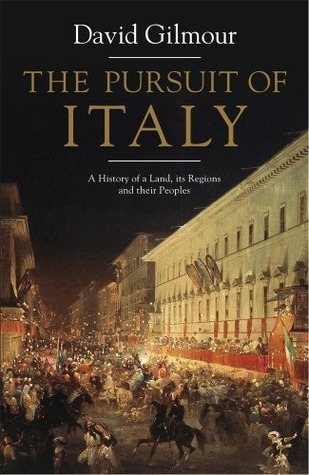 426 pages, Hardcover
First published January 1, 2011 
"The Pursuit of Italy" by David Gilmour explores the history of the Italian peninsula with a focus on its regions, which have been the source of Italy's strength and culture. The book debunks myths surrounding the Risorgimento and emphasizes the importance of regional identities.
The book seems to have a balanced and fair assessment of Italy's history, presenting real people and events without embellishment. Gilmour invites readers to think critically about historical figures and events, avoiding the typical glorification found in other accounts. Particularly notable are the chapters on Risorgimento and Mussolini years, which reveal the harsh realities behind the myths.
Overall, this well-researched and engaging book is a must-read for anyone interested in Italy's history (including Italians themselves). 😊
17. SPQR: A History of Ancient Rome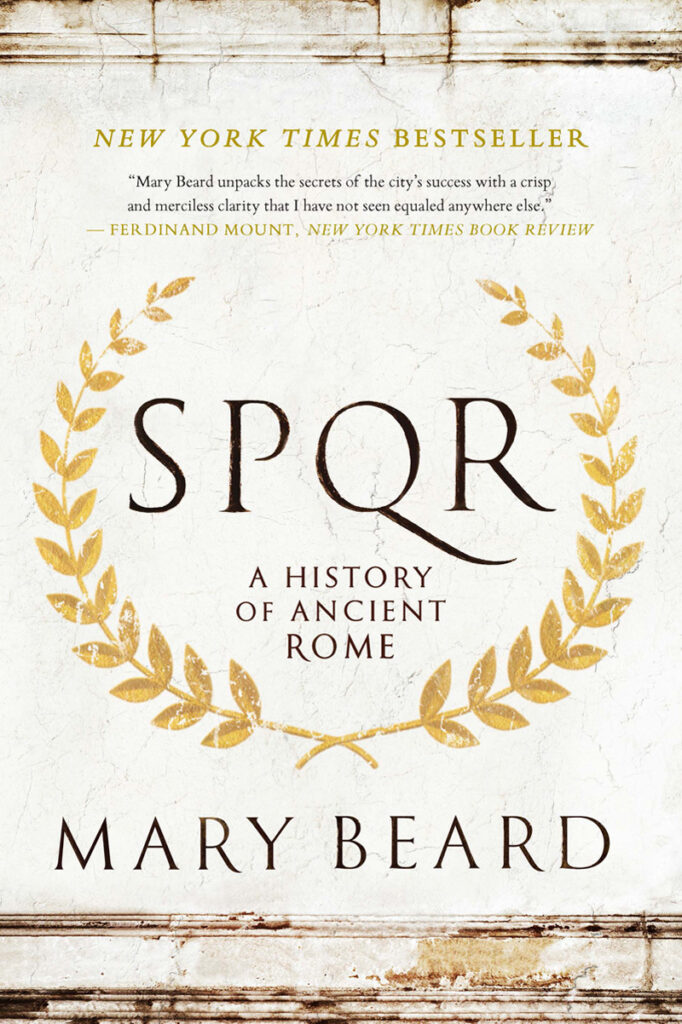 606 pages, Paperback
First published September 6, 2016
In "SPQR," Mary Beard narrates the history of Rome, focusing on its growth and examining nearly a thousand years of its history. The book challenges traditional historical perspectives and pays attention to class, democratic struggles, and marginalized groups.
As a reader, I found Beard's writing style accessible, and her focus on lesser-known aspects of Roman society refreshing. The book starts around 63 BCE, at the time of Cicero, and ends in 212 CE with Caracalla's decree extending citizenship to all free men within the Empire. Beard writes about the Romans because they are interesting and grappled with serious issues, while acknowledging that there is no simple "Roman" model to follow.
Overall, highly recommended book for the pleasure of seeing a first-class mind at work and for its unique perspective on Roman history.
18. Oil and Marble: A Novel of Leonardo and Michelangelo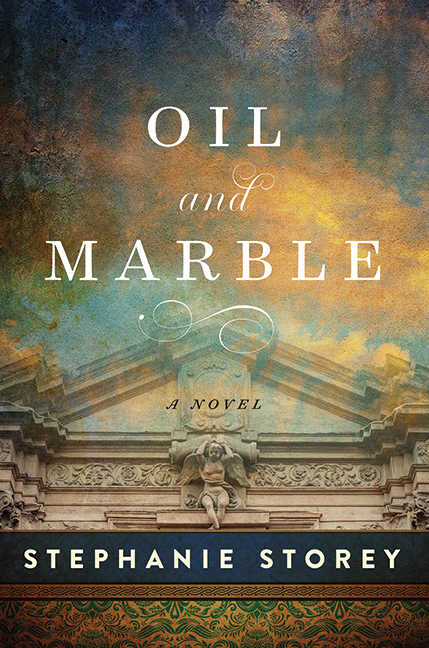 362 pages, Hardcover
First published March 1, 2016
"Oil and Marble" is a historical fiction novel that explores the nearly forgotten rivalry between Leonardo da Vinci and Michelangelo Buonarroti during their time in Florence. The book brings early 16th-century Florence to life, focusing on the two artists' dedication to their work and their complicated relationship.
I found the novel engaging, as it emphasizes the art itself rather than solely focusing on the personalities of the artists. Storey does a great job developing the setting by describing the physical landscape, daily life, and historical context. Memorable details include a German clock at Leonardo's bedside, the impact of Gutenberg's printing press, and interactions with other well-known figures of the time, such as Machiavelli.
While reading, I occasionally questioned the historical accuracy of some events, but Storey admits in her Author's Note that she has taken artistic license in her storytelling. This did not detract from my enjoyment of the book, as I read historical fiction for the fiction, not for an accurate account of history. Overall, "Oil and Marble" is a captivating story that had me staying up late to read more, providing a fascinating glimpse into the lives of two Renaissance masters.
19. The Agony and the Ecstasy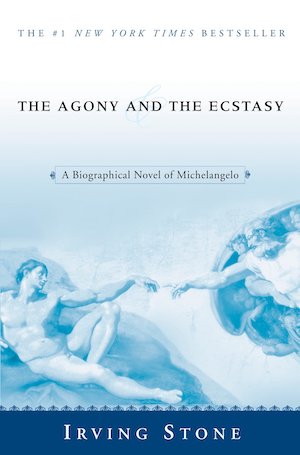 784 pages, Hardcover
First published September 7, 2004
Irving Stone's classic biographical novel provides a compelling portrait of Michelangelo and his impassioned life, detailing the artist's dangerous loves and the God-driven fury behind his art.
This book somehow manages to bring Michelangelo and his times to life, making you feel like you personally knew and respected him. The novel portrayed him as a passionate, determined, and driven artist, struggling with family issues, rivalries, and both loyal and treacherous friends. Michelangelo's story takes place during a fascinating historical period, featuring figures like Christopher Columbus, Raphael, and Leonardo da Vinci, whom Michelangelo disliked.
The book also delves into Michelangelo's artistic process as he designs and executes his works, particularly his marble sculptures. It provides insights into the various grades of marble and the challenges of extracting and transporting the material.
Despite the dense writing and length (whopping 784 pages!), this is an exciting and thought-provoking read.
This post might include some affiliate links. If you make a purchase through these links, I may earn a small commission at no additional cost to you. I appreciate it when you use my links to make purchases.