Is there Uber in Italy?
Nadia Podrabinek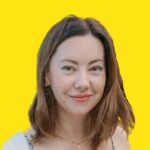 Written by Nadia Podrabinek
Hello, my name is Nadia. I usually write about traveling (there are so many places to fit all the lifestyles), relocation, and living in a foreign country (adapting to a different culture). My travels stretch beyond Spain, with journeys to the US, Italy, Norway, Portugal, and France. Relocating to Spain in 2018, I lived in cities from Barcelona to Madrid, currently calling Valencia home.  Follow me on Twitter, Facebook, Instagram, or LinkedIn! ... show more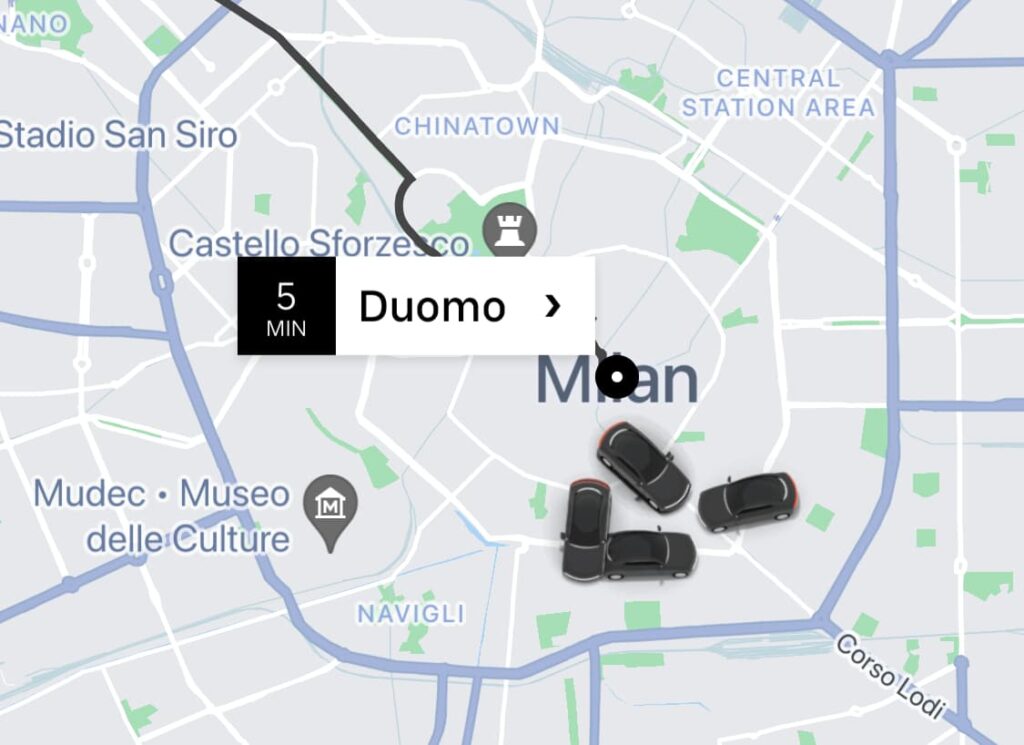 Uber has established itself as a convenient and fast service for getting from one place to another in many countries. Well-known advantages of Uber include its availability at the touch of a button, and its prices, which are often cheaper than those of a traditional taxi.
But what about Italy? Does Uber operate there? Are Uber's prices truly fair in Italy? Is it easy to secure an Uber in any city in Italy? You will find answers to these questions in this post.
---
Key takeaways
Uber has been available in Italy since 2013.
Uber operates primarily in a few large cities, such as Rome and Milan, and to a lesser extent in smaller ones.
In Italy, Uber is mainly referred to as "Uber Black."
Let's now delve deeper into the situation with Uber in Italy:
---
What people say on Reddit
I believe ubers are technically not allowed but I used them a few times no problem. There's an app called "free now" that will allow you to call taxis, or you can wait at the airport for them. No need to risk getting ripped off since the taxi from the airport to anywhere near the city center is a fixed rate at 50 euros. If you're not splitting that with people then I'd recommend just taking the train, I remember it being much cheaper. I believe it was called the Leonardo express. I haven't been since covid but I can't imagine things changing too much.

joem23124
Normally the answer is no, as I think it is only 3 cities in Italy where they operate, but I think Rome is probably one of them. The last time I was in Italy was ~5 years ago, to Naples and south = no Uber anywhere

terminal_e
We used the Free Now app to ensure we could pay by card, knew the price off the bat, and knew we would definitely have a ride. It is a flat rate of 50 euros from Rome to FCO. The flat rate is the same for any taxi, regardless of using the app, but I had heard some horror stories of cab drivers saying at the end of the ride they only take cash (even though they are required to accept credit card). Free Now has an additional ~$2.50 fee, but we preferred it to trying to figure out how to "hail a cab," so to speak. It worked the same way as Uber, we did this on Friday!

JustACoffeeStain
Uber only offers "Uber Black" in Italy, so the most expensive option like how it was back in around 2015 when they first came here. The requirements are stricter, but I'm not sure all of them are a part of some kind of limo service/whatever. Now they're also only available in Milan & Rome afaik (at least I can't get it here in Veneto).

smokeythechimp
Where does Uber operate in Italy?
The traditional Uber service as we know it is not legal in Italy. The conventional Uber in Italy is called "Uber Black," which utilizes NCC drivers (noleggio con conducente) – these are private drivers with a special NCC license. This is currently the only way Uber can legally operate in Italy. Uber Black vehicles tend to be superior to regular taxis and are better maintained, but their rates are higher than those of regular taxis. Uber Black cars are available in major cities like Milan, Rome, and Turin.
Uber is easily accessible in Rome, but you won't get a typical taxi. The app functions as expected, but the vehicles you'll encounter are Uber Van, Uber Lux, and Uber Black, all of which are considered "luxury services."
Additionally, according to the official Uber website, Uber is available in other cities such as Alessandria, Belluno, Caltanissetta, Enna, Isernia, Lecce, Macerata, Trapani, etc. However, in these locations, a standard car will likely arrive for you, and it may not always be one of the fancy "Uber Black" vehicles.
Note Generally, Uber provides a point-to-point taxi service, meaning that you book a ride from place A to place B through their app. However, if you book an NCC, you can request multiple stops.
What alternatives are there to Uber in Italy?
1. Local Taxis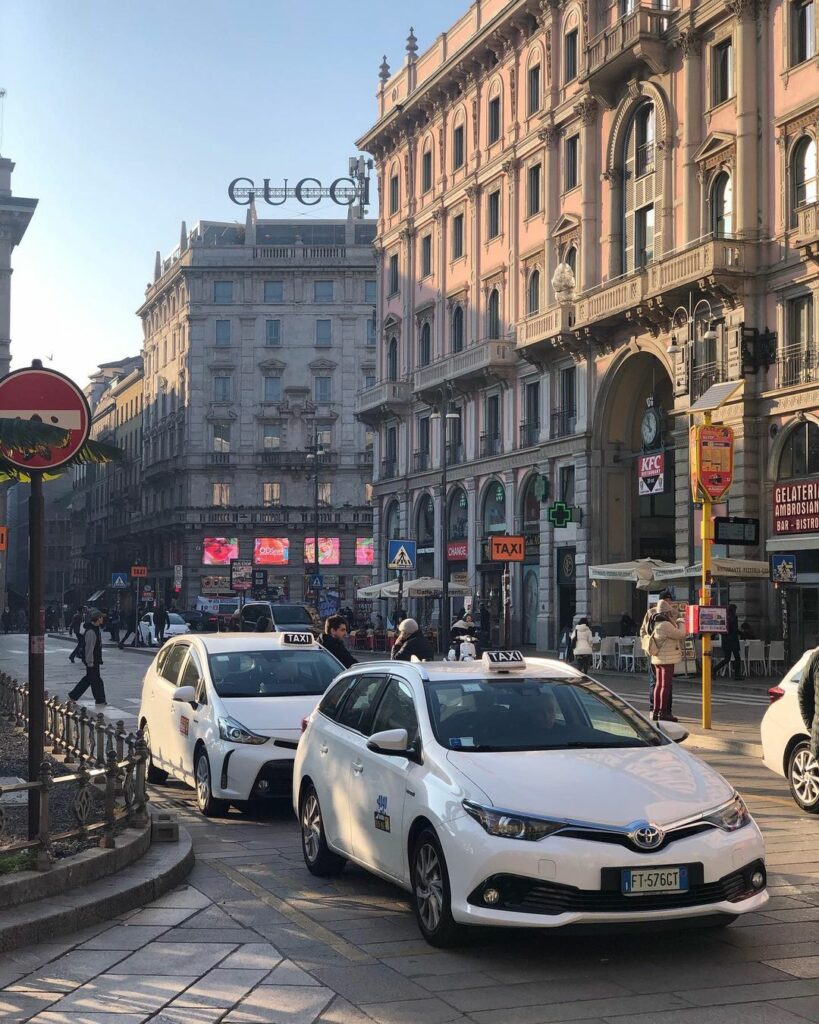 You can find many local taxi services in any Italian city. These taxis are licensed in Italy. To obtain a permit for driving a taxi, Italian drivers must pass oral, written, and practical exams, and secure other legal documents.
Taxi licenses in Italy can cost up to €200,000, which is why Italian taxi drivers are protective of their careers. You can typically hail a taxi in cities within a few minutes. Receptionists at hotels and restaurants can also quickly summon taxis, or you can call one or use an app on your phone.
However, finding a taxi in a small Italian village may be more challenging – you may have to wait. Remember that understanding and speaking some Italian can be beneficial in communicating your destination to the driver. Also, taxis can be expensive for long rides or between cities, and some drivers may prefer not to be paid by card.
Helpful tip Make sure to carry some cash as not all taxis accept credit cards.
Also, there are numerous services for ordering a taxi. For example, in Bari, there is EuroTaxi, Puglia VIP, and Taxi Apulia. The most frequently contacted company in Verona is Radio Taxi Verona. If you're traveling to Turin, you can use Torino City Taxi. In Pisa, there's a company called Radio Taxi Pisa.
In Venice, where people often travel along the canals rather than the roads, speed boats are often used for transportation. Popular water transport services include Venice Water Taxi and Cooperativa Taxi Serenissima. In Florence, popular services are Taxi 4242 and Talixo.
"WeTaxi is a taxi app that guarantees the maximum price for your ride. Simple, reliable, and transparent."
Present in over 25 Italian cities, including Torino, Milano, Roma, Napoli, Alessandria, Asti, Imperia, Lecce, Livorno, Matera, Chieti, Cremona, Rovigo, Sassari, Siracusa, and Trento.
This app provides the maximum ride price in advance. It's fast, easy, and conveniently allows the rider to change the route and adjust the cost of the ride. This app comes highly recommended.
Free Now describes itself as a "Mobility Super App." Founded in June 2009 in Hamburg, they now have over 1,850 employees across Europe and shareholders from BMW and Mercedes-Benz. This app is popular and has thousands of taxis available. As many local drivers use it, it is fast and convenient. You can also rent eBikes through the app. You can even hail a regular taxi, request to pay with FreeNow, and they can process it for you.
This is an Italian app that hails metered taxis to your location through GPS on your phone. IT Taxi partnered with Uber in 2022, so in cities like Rome, you can use either Uber or IT Taxi as a taxi-hailing platform in Italy.
Should you tip Uber drivers in Italy?
Tipping taxi drivers in Italy is not mandatory. Whether you are using a traditional taxi or an app like Uber or FreeNow, it is not required, but if the driver is friendly and helpful, it would be nice to leave a small tip – a couple of euros or the change would suffice. During my last trip around Rome, I encountered a particularly pleasant driver who helped me with my luggage, so I tipped him around 5 euros.
Do Uber drivers in Italy speak English?
Uber drivers in Italy are not required to speak English to drive on the platform, so many drivers may not speak English. However, this shouldn't be an issue as you can communicate through the app itself.
Other transportation options in Italy
The roads in Italy are well-maintained, so you can find public transportation in any city, as the transport system has been upgraded to modern international standards.
Metro
One of the most effective ways of journeying around Italy is via the metro. Major cities like Milan, Naples, and Rome can be reached by metro, which is one of the cheapest ways to travel. Tickets are available at stations, and prices start from €1.50.
Tram
Trams are another convenient method of travel, popular mostly in large cities like Rome and Milan. Tram tickets can be purchased at metro stops, kiosks, or online, and ticket prices start from €1.50.
Bus
Italian cities are replete with buses covering numerous routes. City-specific companies operate city buses. For instance, when I traveled around Bergamo, the bus company was ATB – Azienda Trasporti Bergamo, and in Milan, it was ATM – Azienda Trasporti Milanesi. The price for public bus tickets starts from €1.50. Italy consists of 20 regions, each containing various provinces. Regional buses connect smaller towns and cities within a particular area and region, thus covering greater distances. The price for regional bus tickets starts from €5.
Note: The quickest and easiest way to buy train tickets is via the automated ticket machines, all of which have English language options. However, these machines sometimes don't accept foreign credit cards. You can also purchase tickets from the ticket window, but lines can get long during busy times.
Helpful tip Tickets are valid for 90 minutes on the metro, trams, and buses after stamping. 
Don't forget to stamp your ticket on a tram to avoid a fine. Day tickets are available for 7 euros, a 3-day ticket for 12 euros, and a 10-ride ticket for 18 euros. You can book your public transport day tickets online.
Ferry
The best method of travel between the mainland and the islands is by ferry. If you have a car or motorbike, you can bring it onboard. Many ferries operate between Naples, Amalfi, Positano, Sorrento, and Salerno. Here are some of the most popular ferry routes that connect the mainland port cities: you can travel from the port of Naples to the beautiful village of Positano from May to September. Ferry prices start from €40.
To find the cheapest ferry tickets and get the most offers and discounts, I recommend booking your ferry tickets at Ferryto.com as early as possible before your travel date. By doing so, you can save up to 20% on the price.
Generally, Tuesday is the cheapest day to sail, closely followed by Wednesday and Thursday. Some routes may offer cheaper prices on the weekend, so always check other days. Try to sail in the afternoon – most people book ferry crossings either first thing in the morning or last thing at night.
On a ferry ride in cold weather, you'll need more layers than in similar weather conditions on the mainland. While on the water, temperatures tend to drop due to higher humidity, conduction, and ocean currents. This is particularly true if you intend to spend time on the outside deck.
Be mindful of restrictions on alcohol and cigarettes – passengers are permitted to bring their own food and drink onboard and consume it during the sailing.
Driving in Italy
If you decide to drive around Italy in your own car, remember that unless you have an EU driving license, you must apply for an international driver's permit.
You can also rent a car through any rental service. The price for renting a car starts from €60.
Note Renting a car isn't necessary if you're only visiting a major tourist city. For instance, you can't even bring your rental car into the old town of Florence, and having a car in Rome isn't advisable due to traffic and the fact that many main attractions are only accessible on foot.
In Venice, I particularly enjoyed the Vaporetto (a boat for navigating the canals), it was a fantastic and peaceful ride.
Frequently Asked Questions
Is Uber available in Florence, Italy?
Uber is not available in Florence; only NCC, or private drivers, are available. They are more expensive than taxis.
Is Uber available in Rome, Italy?
Yes, Uber Black is available in Rome.
Is Uber available in Naples, Italy?
Uber is not available in Naples.
Can I get to or from the airport with Uber in Italy?
Yes, but mostly to and from the big cities like Milan and Rome.
Final thoughts
Is Uber available in Italy? Yes, you can use Uber in Italy, but it's not the same as in other countries, and it's primarily available in Rome and Milan. Uber Black, with its higher prices and superior vehicles, is a popular choice.
It is also possible to reach almost every point in Italy using public transport: trains, buses, metro, trams, and even ferries.