13 Tips for Driving in Italy
Nadia Podrabinek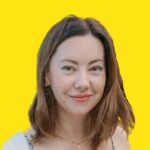 Written by Nadia Podrabinek
Hello, my name is Nadia. I usually write about traveling (there are so many places to fit all the lifestyles), relocation, and living in a foreign country (adapting to a different culture). My travels stretch beyond Spain, with journeys to the US, Italy, Norway, Portugal, and France. Relocating to Spain in 2018, I lived in cities from Barcelona to Madrid, currently calling Valencia home.  Follow me on Twitter, Facebook, Instagram, or LinkedIn! ... show more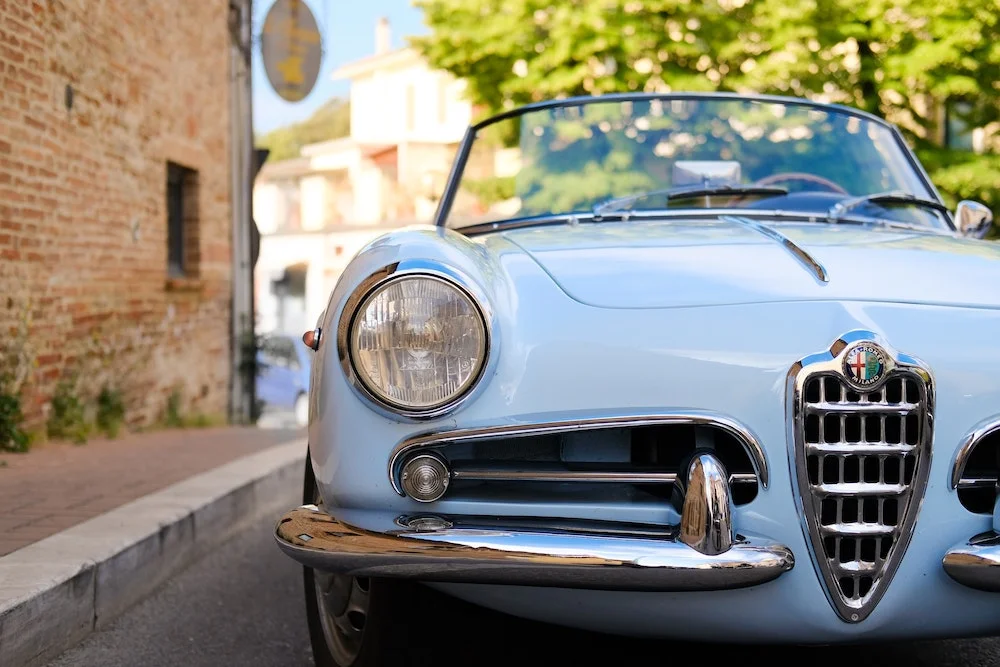 Exploring Italy by car is one of the best ways to take advantage of everything this beautiful country offers! Driving the car in Italy also makes your journey more improvised and relaxed, allowing you to enjoy many places off the beaten path.
Italy is perfect for road trips with its gorgeous landscapes, vineyards, cozy little villages, ideal quality road surface, and excellent highway system.
However, it is better to know a few things before starting the engine and setting off for your Italian adventure. Here is some general information and tips I prepared to make your driving experience in Italy enjoyable.
---
Key takeaways
If you want to see the Italian countryside, renting a car is the best idea as public transportation is scarce in smaller towns.
Be aware of camera speed traps and restricted areas in big cities (marked with a ZTL sign).
For places like Pisa, Florence, Rome, or the Vatican, be aware of the tight spaces. It would be wise to drop your car in secure parking and use public transportation. Driving between cities is fine.
Obtain an International Driver's Permit through AAA (for US citizens).
Be prepared for toll booths ("pedaggi") on main highways.
Stop at stop signs and give way to the car coming from the right at intersections.
Google Maps & Waze work fine there.
Italian drivers are not as bad as you might think. Yes, they drive fast but not crazy!
---
What people say on Reddit
Prepare for many roundabouts, many motorcyclists, and many tunnels. If you are a confident driver, and driving is something you enjoy then do it!

Also, so many sunflowers!

And the foods available in the gas stations along the interstates are much better than in the US.

PompatusOfLove
This is my first trip to Europe. I have driven in New York City, Washington DC and Miami as well as a couple of central American countries, but not in central American cities. My plan is to stay away from the city center areas in the bigger cities and use public transportation to get into the city centers like Florence or in Rome.

lee66cj5
I guess you'll be renting an automatic car? Most cars are manual in Italy so make sure to have that when you rent your car. You should be okay driving in Italy, especially on highways there's not much of a difference with the US. Driving Rome might be a little bit more difficult because of the traffic and the people with very little patience, but honestly who cares if a few people get annoyed behind you. Small villages, especially in the south, could be tricky, they are even for Italians, because many times streets are narrow and steep.

jazzits
I've driven in numerous parts of Italy and as an aggressive driver, I think it's great! If you prefer mellow driving, it may not be for you.

Keep in mind that Italy has a great network of trains, many places are inaccessible by car, such as Cinque Terre, and that every town or village will have ZTLs (look those up before deciding to drive in Italy).

While I had a great time driving in Italy, I would probably not bother renting a car again because it's just easier to put my feet up on a train or local bus.

Buona fortuna!

MrCarbzzz
Driving in Italy for an American (US license)
In most cases, an American driver's license and passport are more than enough to drive a car in Italy (with the minimum driver's age of 18).
But having an International Driving Permit (IDP) will benefit you as a translated version of your driver's license. However, it will not be valid by itself and must be carried with your driver's license.
Getting an International Driving Permit (IDP) is relatively easy. You can do so via the American Automobile Association (AAA) website or your local AAA branch. Here is the application form. Also, you do not need to be an AAA member to apply for an IDP; you will have to pay $20, however.
If you stay in the country for less than 90 days, you can drive for the whole period.
If you are staying in Italy for more than 90 days (which means you are getting a residential visa), you can drive with your US license for half a year starting on the residence permit's validity date. Then, you must obtain a valid Italian driver's license (which is another whole topic).
Renting a car in Italy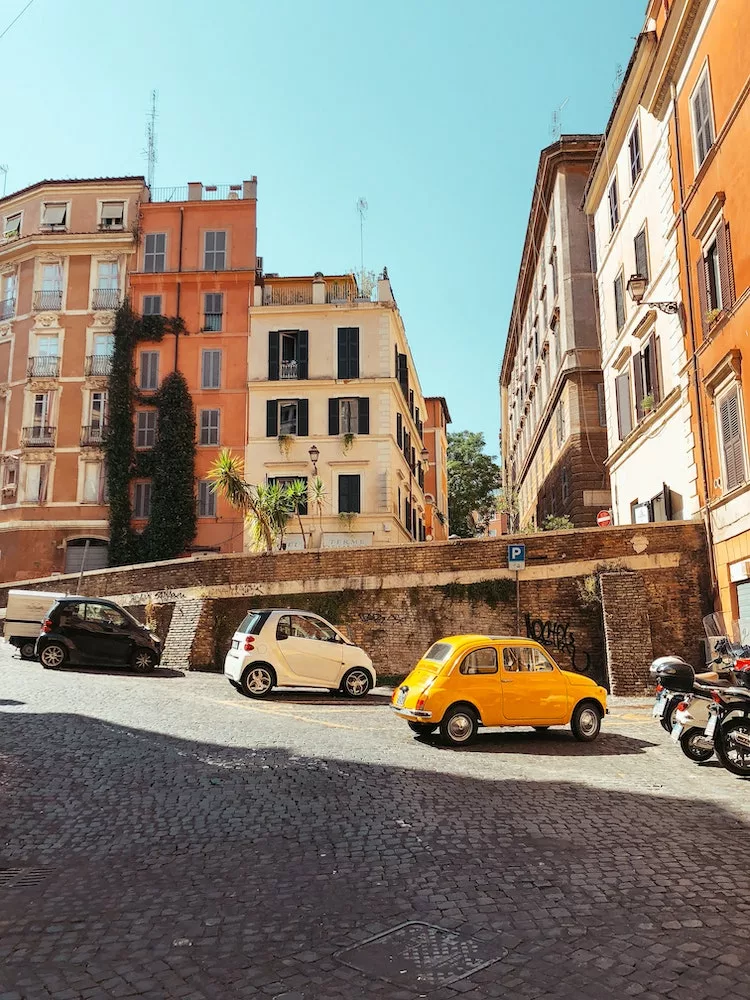 To rent a car in Italy, you must keep in mind the following requirements:
1. Italy's minimal car rental age is 18, but some car rental companies may apply additional charges unless you are 21.
2. You must have held a driver's license for at least one year.
3. Have your IDP (International Driving Permit) and the credit card in your name.
Here are some of the trustworthy car rental providers:
Sixt
Europcar
Avis
Hertz
Alamo
Budget
Dollar
Here you will find the best deals for car rentals in Italy.
Helpful tips
Get a small car.
Check your coverage or plan to purchase a Loss Damage Waiver (LDW) with your rental. What is LDW? If you rent a car, the rental company might offer an agreement called Loss Damage Waiver.
This means they won't hold you responsible if something happens to the car while it's in your care. There will be some rules and fees involved, but sometimes this can help protect you from having to pay for repairs or replacements.
Or, get zero deductible insurance and book your rental and insurance with a reputable travel agent before you travel to Italy. In the event of a car accident, you can simply return the vehicle to a rental company and leave.
Driving in Italy as an American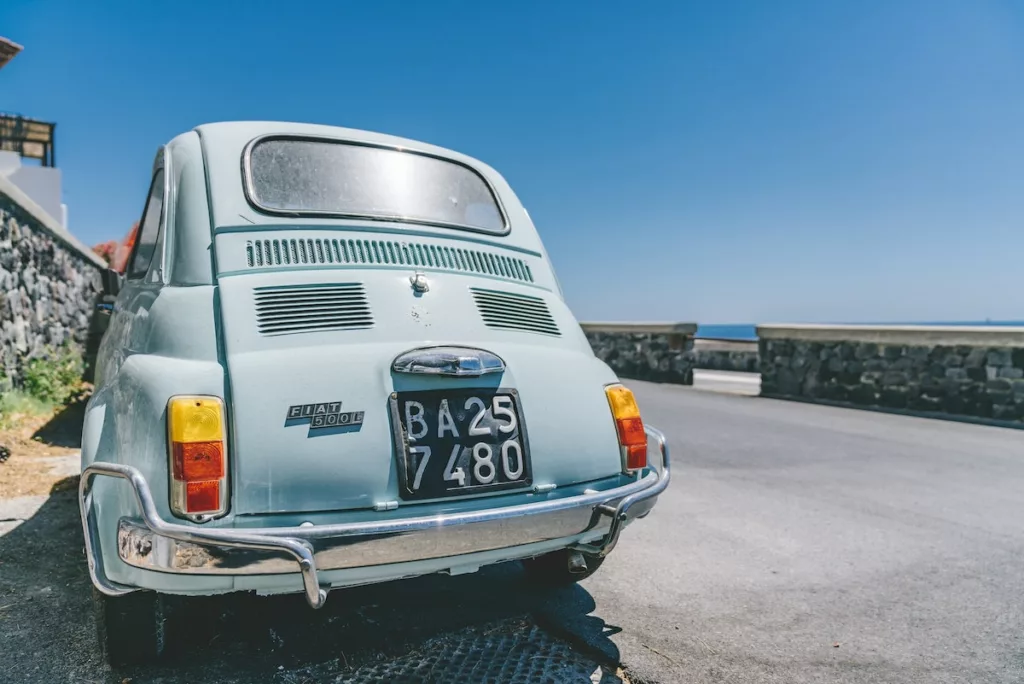 Driving in Italy and the US looks pretty much the same. The Italian people also drive on the right side of the road, and traffic regulations are identical, so the traffic flow is predictable. Nevertheless, there are some minor differences to keep in mind.
1. The units: You will have to get used to kilometers per hour (km/h) instead of miles per hour (mph).
2. The rules: Be extra careful when driving using a mobile phone. The best option is not to even touch it. It is also prohibited to wear earphones in the driver's seat (even one Bluetooth earphone). And don't use a car horn unless in an emergency (someone sleeping ahead of you at traffic lights is not an emergency).
3. The speed limits: These are different in Italy, compared to the US, and are standardized all over the country. Although sometimes you will not even see a speed limit sign at the village or town entrance, a driver must still know the basic restrictions.
So, once you enter any settlement, check your speedometer – staying in a 50-60 km/h speed range will never put you in trouble. Moreover, there are many other means of transport in a big Italian city (scooters, bikes, etc.), so staying slow and alert is essential.
The general speed limits are:
50 kilometers per hour (31 miles per hour) in towns and villages unless otherwise indicated.
90 km/h (56 mph) for undivided highways.
110 km/h (56 mph) for divided highways.
130 km/h (75 mph) for controlled-access highways (autostradas).
4. Blood alcohol content is lower than in the US – 0.05%. Although the Italians are known to have a glass of wine and then get behind the wheel, I strongly recommend being careful with your calculations. With this drunk driving limit, you can only have one glass of wine.
5. Roundabouts: For some reason, Europeans love roundabouts much more than intersections – they are everywhere! So, make sure you are confident when driving through them.
Roundabouts basics:
Roundabouts prioritize cars coming from the left, so slow down before entering.
The right signal will help other drivers to see that you are about to exit the roundabout.
Drivers on the roundabout have priority, as opposed to those trying to enter the roundabout.
The flow on the roundabout is always counter-clockwise.
Watch out: If a roundabout has multiple lanes, sometimes an Italian driver will be willing to exit the roundabout from the very inner lane with the shortest possible trajectory.
Parking your car in Italy
Parking rules are the same as in the US. However, once you park in the city, ensure you know whether it is a paid parking space.
For example, in many Italian towns, they have color-coded parking lots on the pavement:
Blue color means a paid parking space for the visitors. It could be two types, with a parking meter or an attendant.
Yellow – do not park.
White – free parking area.
Pink – for expected mothers or mothers with infants
If you are ready to pay, go to a parking kiosk, choose the number of hours needed, take the ticket, and place it on your car's dashboard. Sometimes, you can use a parking app. My favorite one is EasyPark, as it has a pretty user-friendly interface.
Another issue drivers can face in Italy is the payment system at public garages. You should keep the ticket you got when entering and then pay at the kiosk before exiting. The machine will give you the ticket back after paying, so you can scan it at the very end, at the actual garage exit.
And do not leave valuables in the parked car; thefts from vehicles are very common.
Mandatory equipment
Here is a list of things you need to have in your car while driving in Italy:
Documents: Driver's license, car registration certificate, technical inspection sticker (in the corner of the windshield)
A reflective triangle. Remember, you are not required to set it up if you are putting your life at risk by doing so.
Fluorescent safety vest.
UK stickers – even for the vehicles that do have the UK identifier within the license plate.
Quick tips on driving in Italy
Gas stations are paid to pump, and they can close in the afternoon, be scarce in the countryside. Remember that diesel is "gasolio," and gasoline is "benzina."
Be careful: Italians drive fast, often ignoring speed limits and other traffic regulations. They are also very defensive (in the south), so you will have to push more sometimes (exiting or entering the lane or road).
Roads are tighter, and the traffic is heavier than in the US. They also don't mind keeping their distance: You are not being tailgated.
Pay maximum attention when driving around city centers where pedestrians frequently cross – and obey all posted signage.
A bit obvious, but still: Avoid peak hours, which are very busy due to rush hour traffic jams across major cities like Rome or Milan.
Read also: 13 Best Day Trips from Milan
On major routes, Italians frequently exceed the speed limit by about 20 km/h. They know where the speed cameras are; you maybe don't.
Before you travel, be aware of where you will park in each town and at each destination. Otherwise, you risk wasting too much time and effort parking your automobile, especially in big cities. The Waze app, which displays the closest parking lots, is the best option.
Watch your speed when it exceeds 130 km/h. On a highway, I wouldn't advise you to drive faster because doing so could result in a hefty punishment. As always, the general rule is to go with the flow of traffic.
Italian toll booths may not take some non-EU-issued credit cards. Invest in some cash.
Just in case, take pictures of your rental auto before and after returning it.
Since the standard rental vehicle transmission is a stick/manual, remember to request an automatic.
Before you return the rental car, fill it up with gas.
Photocopies won't work, so keep the originals with you!
Where to go in the car while you are in Italy
Firstly, I would not recommend taking a car if it is your first trip to Italy, even though some areas are great to explore by automobile. Visit Rome, Florence, Venice, Pisa, and Milan – that should be enough for the first trip.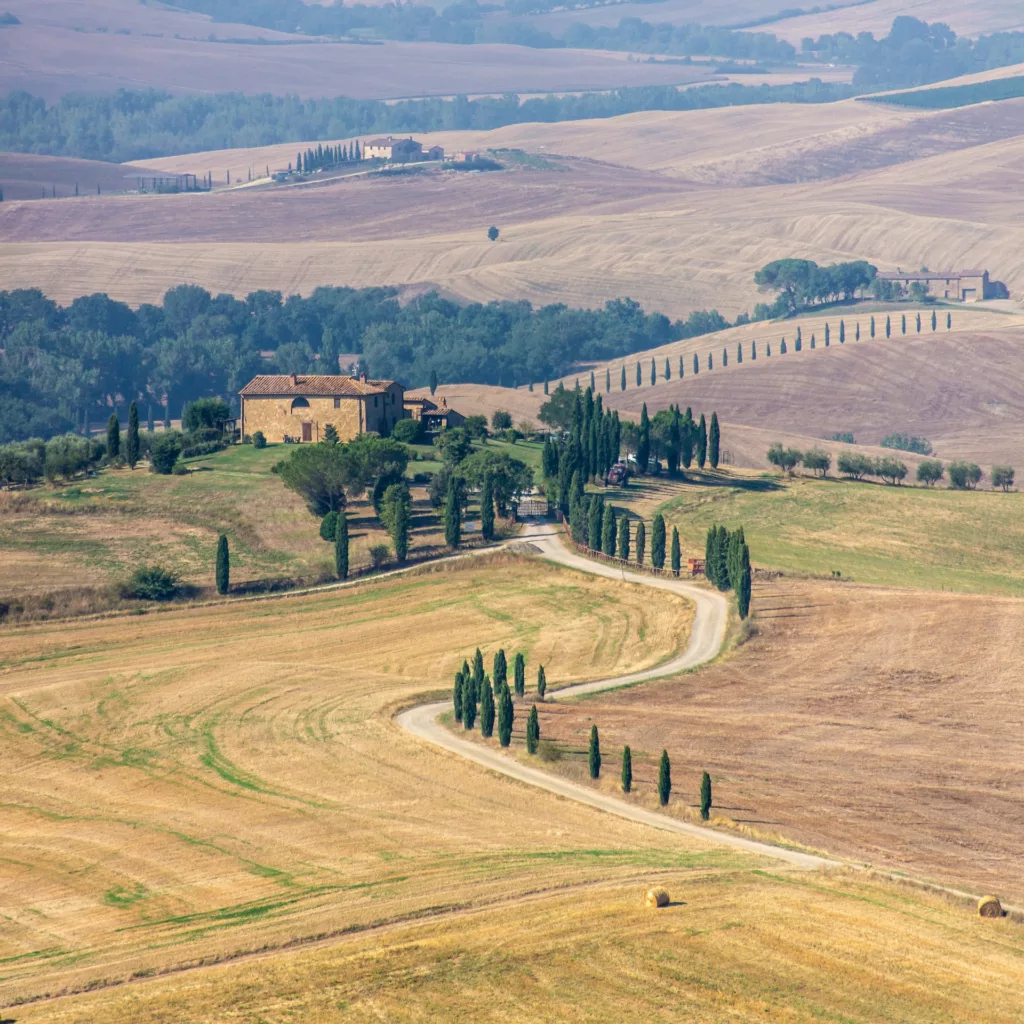 Anyways, here are the best locations to explore by car in Italy:
Tuscany (especially the Val d'Orcia area)
Pienza
Bologna
Genoa
Forte dei Marmi
Montepulciano
Matera
Salento (Porto Cesareo, Puglia)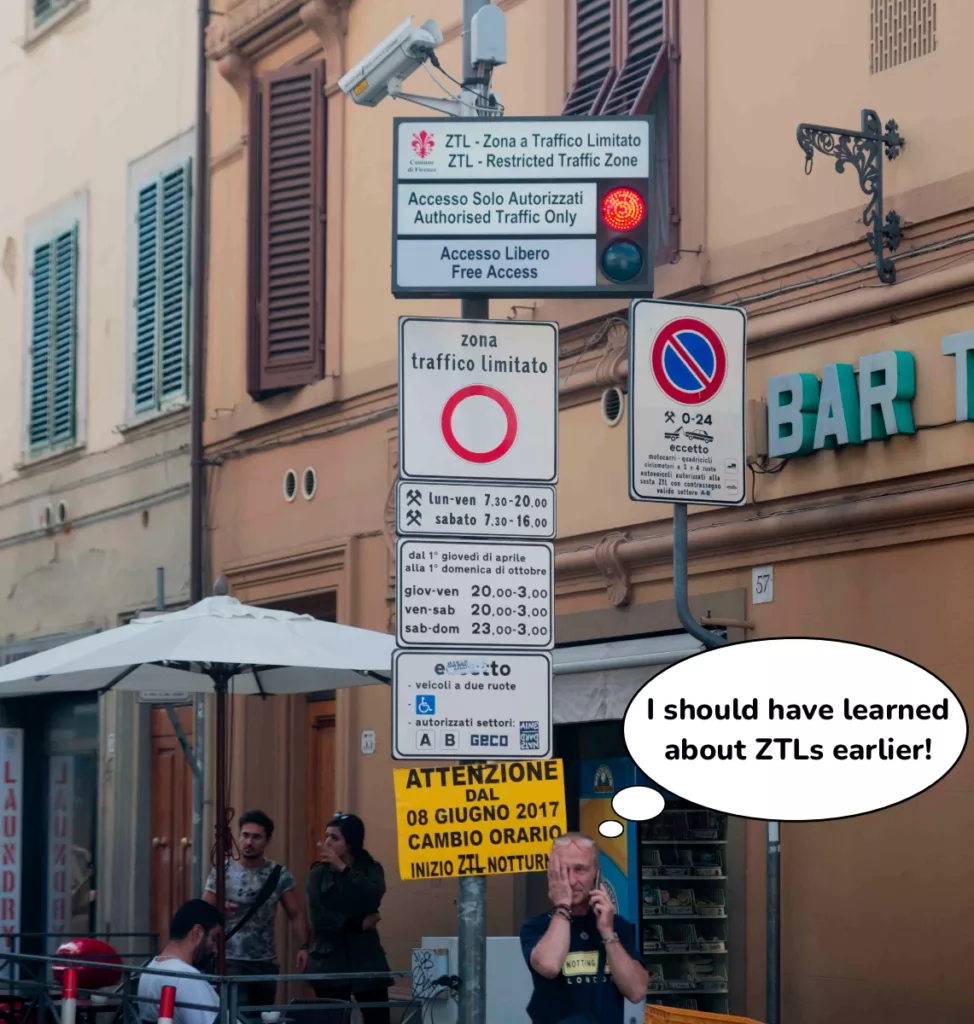 Frequently Asked Questions
What is ZTL in Italy? 
The ZTLs (Zona Trafico Limitado) are areas with limited circulation located in historic districts of Italian cities. There, only locals with registered automobiles are allowed to drive. Therefore, outside vehicles that do not have the right of paid entry are not permitted in these areas during specific times.
Can I use my US license to drive a rental car in Italy?
Yes, and it is even better with an official translation of your US license. Get an International Driving Permit via the Automobile Club of America (AAA) – it will allow you to travel across Europe and get along with the cops or parking authorities. Without an IDP, if you get pulled over, the police can give you a ticket (although they are very loyal and friendly in general).
What are the speed limits in Italy?
The speed limits are standardized all over the country:
50 km/h (31 mph) in towns and villages.
90 km/h (56 mph) for undivided highways.
110 km/h (56 mph) for divided highways.
130 km/h (75 mph) for controlled-access highways.
Did Brexit affect driving in Italy for those with British driver's licenses?
Driving in Italy after Brexit is no big deal. You can still use your British driver's license, but only if the mainland UK authority issued it. For example, Jersey, the Isle of Man, and Gibraltar do not fall under that category – an International Driving Permit must accompany licenses issued by those authorities. For car owners, the vehicle needs a UK sticker.
What is the driving age in Italy for tourists?
The minimum driving age in Italy is 18 and over. Also, there is no maximum driving age limit, so you can go even if you are over 70.
What is the driving side on Italian roads? 
Fortunately for Americans and many others, in Italy, vehicles are driven on the right side of the road.
What is the speed tolerance in Italy?
Italian speed cameras allow a margin of 5% over the speed limit (minimum 5 km/h); if you go over it, you may receive a €40-€500 ticket. Paying early (within five days) will cost you 30% less – the only problem is that most of the time, you will not receive a ticket that early (assuming you are renting a car). And if you are late with the payment (after 60 days), expect to pay twice as much.
Where can I pay the Italian speed ticket?
Conclusion
Driving in Italy can be an exciting and unforgettable experience – but it is important to understand the local driving culture and the basic rules. I hope you find this article helpful.
Share your driving advice, or ask any questions in the comments below!