Is Lake Garda Worth Visiting?
Nadia Podrabinek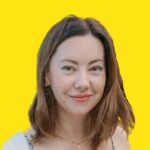 Written by Nadia Podrabinek
Hello, my name is Nadia. I usually write about traveling (there are so many places to fit all the lifestyles), relocation, and living in a foreign country (adapting to a different culture). My travels stretch beyond Spain, with journeys to the US, Italy, Norway, Portugal, and France. Relocating to Spain in 2018, I lived in cities from Barcelona to Madrid, currently calling Valencia home.  Follow me on Twitter, Facebook, Instagram, or LinkedIn! ... show more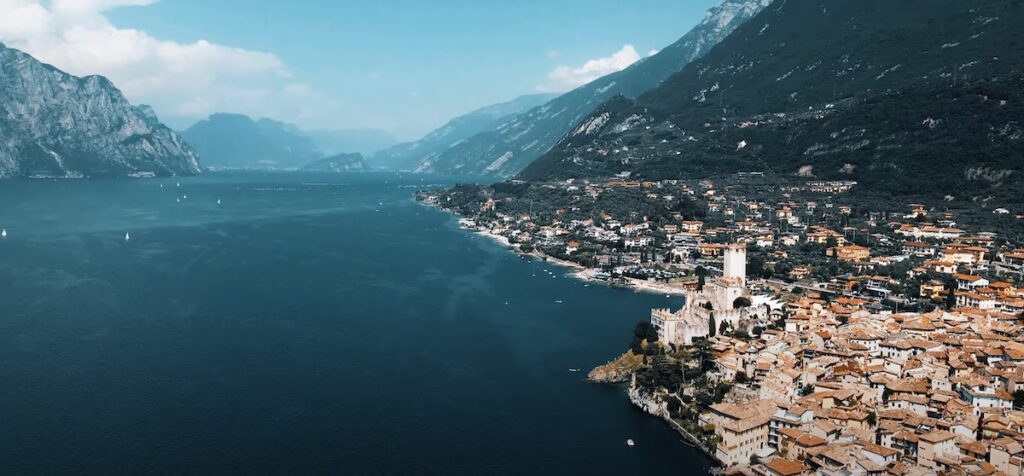 Lake Garda, Italy's largest lake, also known as Lago di Garda, is a majestic body of water stretching 32.1 miles in length and 10.4 miles in width. Boasting a total surface area of 142.85 square miles, it is the third-largest lake in the Alps.
The remarkable scenery, impressive mountain vistas, and waterfront accommodations make Lake Garda a popular destination for many of us. Nestled around the lake, there are a dozen charming small towns, bathed in the warm glow of the sun and brimming with natural beauty.
A visit to this enchanting place allows you to witness how its pristine waters blend seamlessly with the mountain landscape, while the crisp air invigorates you and makes your head spin just a bit.
---
Key takeaways
Lake Garda is Italy's largest lake.
Look into Sirmione. There are many things to do there.
You can use ferry services/private boats without the need for a car.
It's quite a popular tourist spot, especially for German tourists.
The beaches of Lake Garda are absolutely stunning!
---
What people say on Reddit
The lake is very calm. I never steered a (motor)boat before but I learned the basics very quickly (having a driver's license helped, haha). Honestly there isn't a better thing to do at the Garda lake when the weather's good. Even if you don't want to steer the boat yourself, sunbathing on the bow (? not sure if I used the correct term here, the front part of a boat) while the motorboat is racing 60 km/h is the coolest thing I experienced this year.

Indie_uk
I have been to Lake Garda and Lake Trasimeno. Even at Lake Trasimeno, which is much less touristic, we managed fine without having to speak Italian. Some speak English and some don't, but we were always able to communicate.

In_connu
That seems to be the trend for people! i'm definitely leaning more towards verona. Just a little confused now because lake como would be easier for a day trip than lake garda but it's so far from the cities i would choose to go so maybe lake garda is the winner for this trip!!

phrmtraveller
Lake Como to me is by far more picturesque. It's one of a kind, with its steep mountains and unique villas.

Garda is better for beaches and definitely more fun/active. Sirmione is a beautiful walled town, so I definitely recommend it if you choose Lake Garda.

Duke_De_Luke
Having visited this breathtaking destination twice, I eagerly anticipate my return.
In this post, I'll share my personal experiences of traveling to Lake Garda and highlight the most awe-inspiring locations you can explore to make your trip truly unforgettable.
Read also: Is Lake Como Worth Visiting?
Where is Lake Garda and How to Get There
Lake Garda is situated in northern Italy at the foothills of the Alps, stretching across the regions of Lombardy, Veneto, and Trentino-Alto Adige.
Nearest Airports
Verona Airport (VRN) is the closest to Lake Garda, situated in Sommacampagna, approximately 33 miles from Verona. The southern coast resorts of Peschiera, Sirmione, and Desenzano are just 20 miles away. However, the airport is small and can have long queues, making it somewhat inconvenient.
Milan Bergamo Airport (BGY) is 55 miles from the lake and offers better convenience. This airport serves as a starting point for reaching the southern or western shores of Lake Garda. Shuttle buses are available to Brescia, which is only an hour away. From Brescia, you can access both Lower and Upper Lake Garda.
Venice Airport (VCE) is the preferred arrival point for long-distance travelers. Although the airport is relatively small, Venice is well-connected to Verona. You can take a shuttle to Venezia Mestre railway station and then catch a train to Verona or other nearby cities.
Milan Malpensa Airport (MXP) is the farthest from Lake Garda, approximately 112 miles away. However, it is the most common choice for intercontinental flights and provides convenient access to the west and south coasts of the lake.
Personally, I find Verona Airport to be a suitable starting point for exploring Lake Garda's southern shore. During my last visit, I was fortunate to avoid long queues, ensuring a smooth start to my journey.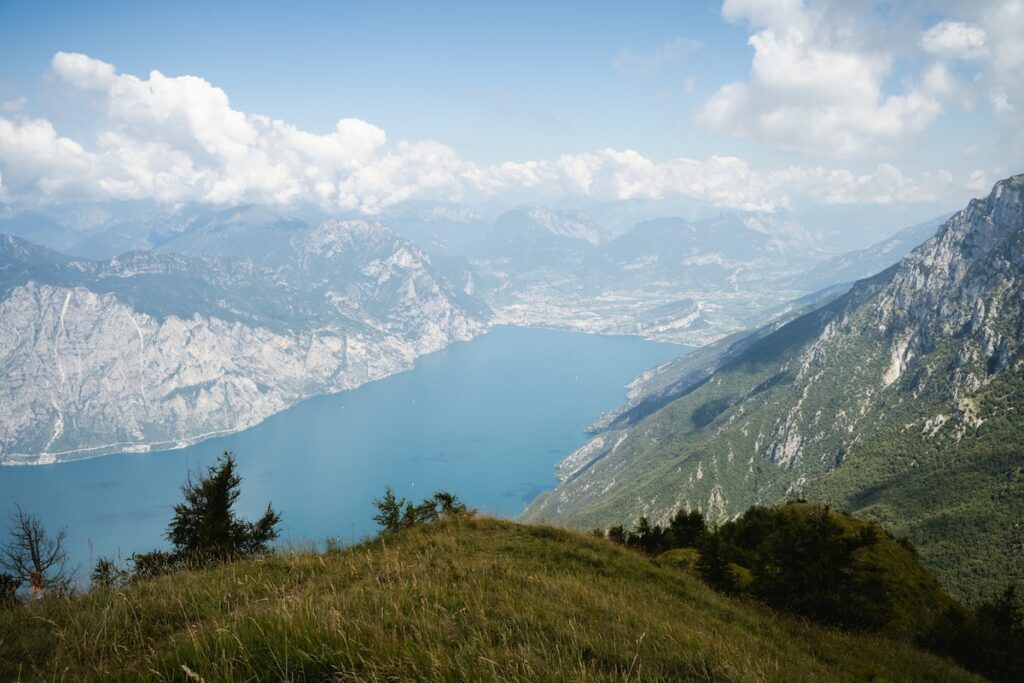 Train and Bus Connections
Lake Garda can be easily accessed by train, with railway stations located along the Milan-Brescia-Verona-Venice axis. From Verona, Trenitalia, Trenord, and Italo trains provide frequent daily connections to the south coast, departing from Verona Porta Nuova station and arriving at Peschiera del Garda and Desenzano del Garda/Sirmione stations. Adult tickets start at €3, and the trains are typically punctual.
From Milan, high-speed trains run from Milano Centrale to Desenzano, with a travel time of only 51 minutes. Tickets start at €10. In my experience, trains in Italy offer excellent service, as they are clean and user-friendly.
Alternatively, bus lines 162, 163, 164, 165, and 185 operated by the Verona Transport Company (ATV) connect Verona (departing from Porta Nuova station) with Peschiera del Garda, Lazise, Bardolino, and Garda. From Garda, lines 483 and 484 continue to Torri del Benaco, Brenzone sul Garda, Malcesine, and Riva del Garda. However, direct buses from Milan to Lake Garda are difficult to find, so I would not recommend this option.
Renting a car at Lake Garda
Renting a car is a great way to explore the lake and its surrounding towns. Car rentals are available in any town near the lake, with prices starting at €80 per day for a four-person vehicle. Keep in mind that you must return the car to the same city from which it was rented. I prefer to rent a car at the airport from which I will be departing, as it saves time and makes it easier to transport my belongings.
Why is Lake Garda Worth Visiting?
There are many reasons why you should visit Lake Garda.
First, Garda is the largest lake in Italy.
Second, Lake Garda has pure air as it is located at the foot of the southern part of the Alps. The Alps shelter the resort from northern winds, so the weather here is always very comfortable.
Third, this is an ideal place to relax, both in summer and fall, because there is a mild and warm climate and amazing scenery.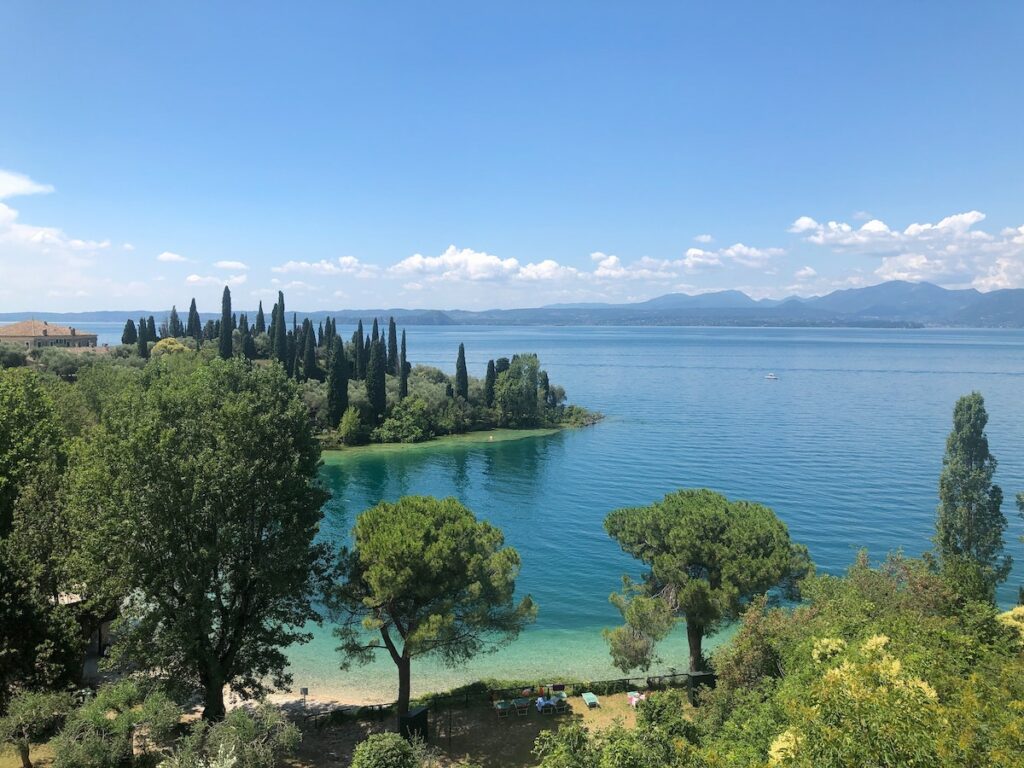 While there is no doubt that Lake Garda is a stunning destination, here are more reasons why it is worth your time:
1. Lake Garda has a very convenient location near Verona, Venice, Milan, Vicenza, Bergamo, and Padua. It is possible to combine a beach holiday with visits to large cities.
2. Lake Garda has a fascinating and rich history. The lake has been forming since the Neogene era. Due to a peculiar fold of rocks, a reservoir basin was formed. The old name of the lake is Benaco, and the downward-facing bulge of mountain layers received the scientific name Benak syncline. Later, descending glaciers gave the Garda its modern form. The right bank of the Garda, the Verona coast, is indented with rocks and riddled with abysses, while the left, the Brescia coast, is saturated with drains and hills.
3. The views! Lake Garda has an elongated shape, narrowing towards the northeast of the Alps, where the Sarca River feeds its waters. Along the slope of the depression, the Garda descends into the Po Valley, and from there opens a beautiful panorama of the Alpine peaks of Baldo, Adamello, and Presanella.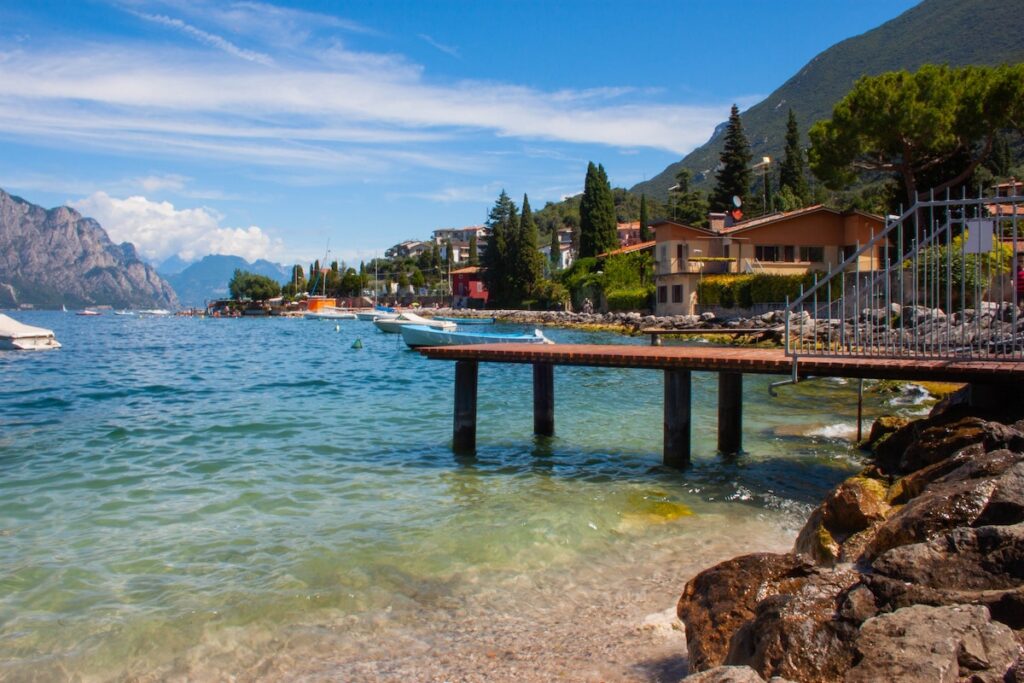 4. In summer, the lake heats up to 80.6 °F (27 °C), and the sun is gentle, not exhausting with heat.
5. Beautiful flora. On the hills along Lake Garda, the Mediterranean landscape is formed, where you can see olive groves, orchards, and vineyards bloom. There are also walnut groves of agave and chestnuts, and in the spring, the meadows of Lake Garda are covered with primroses, irises, wild orchids, lilies, and beautiful violets.
6. Another interesting fact is that the lake waters of Garda are covered with ice once every few centuries because the temperature during the cold season does not drop into the negative range. This helps maintain a temperate climate.
7. The pleasant temperate climate of Lake Garda has made this place a world-famous wellness destination.
8. You will find many ancient Roman structures, medieval castles, Renaissance palaces, cathedrals, and churches near Lake Garda.
9. Lake Garda is a great place to improve your health. Near the town of Sirmione is the Boiola thermal spring. Its sulfurous water has a beneficial effect on the skin, respiratory system, and musculoskeletal system.
10. There are many things to do, from hiking and boating to shopping and exploring villas and gardens.
Things to Do in Lake Garda
These activities may help you enjoy your trip to Lake Garda:
1. Reach Lake Garda through the Tunnel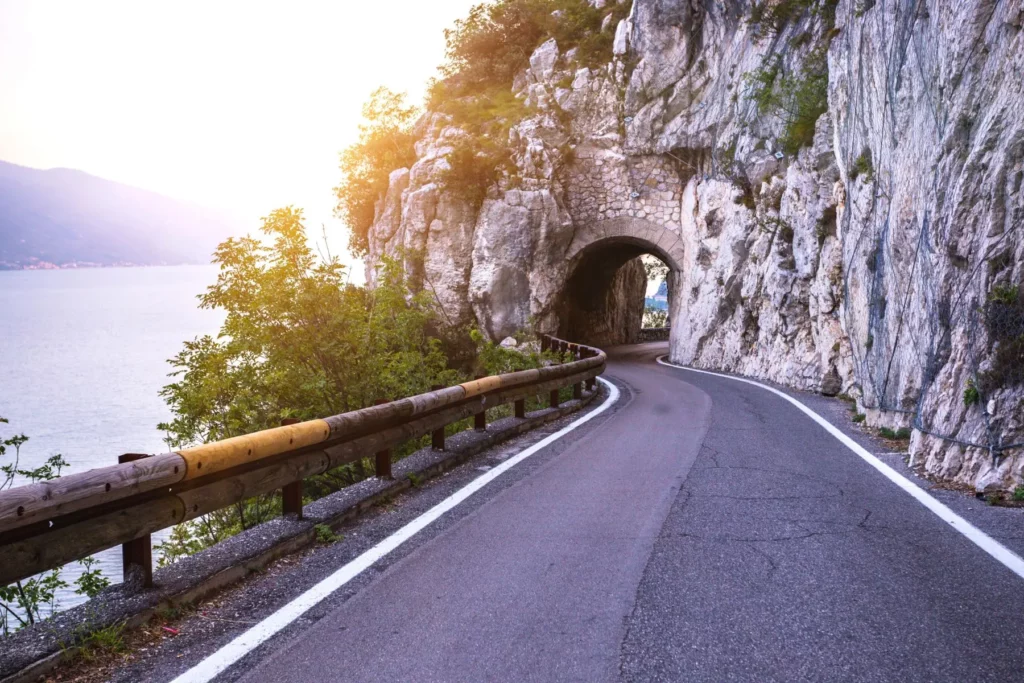 Experience the thrill of reaching Lake Garda through a tunne (tunnels are quite common in Italy).
When traveling by bus or car, you will notice that the road often leads into tunnels, some of which are entirely unadorned and relatively narrow.
It can be a bit nerve-wracking when a bus approaches your car, but after this little adventure, everything you see next will be a breath of fresh air: the crystal-clear water of Lake Garda combined with a beautiful view of the Alps – a perfect beginning to an exciting journey!
2. Rent Your "Catapecchia"
Tired of the big city and want to get closer to nature? Then find your "catapecchia" by Lake Garda.
"Catapecchia" means a small "hut" near the lake where Italians usually take a break from the hustle and bustle of the city. Staying in such a house allows you to experience the local vibe and make new friends. Italians are very hospitable and friendly people – after seeing you in the morning on the balcony with a cup of coffee, they will likely visit you in the evening with some kind of aperitif.
During my last trip, my neighbors Antonio and Dominica visited me in the evening with an aperitif, treating me to fine wine and appetizers. We are still friends!
3. Try Italian Gnocchi with Gorgonzola Cheese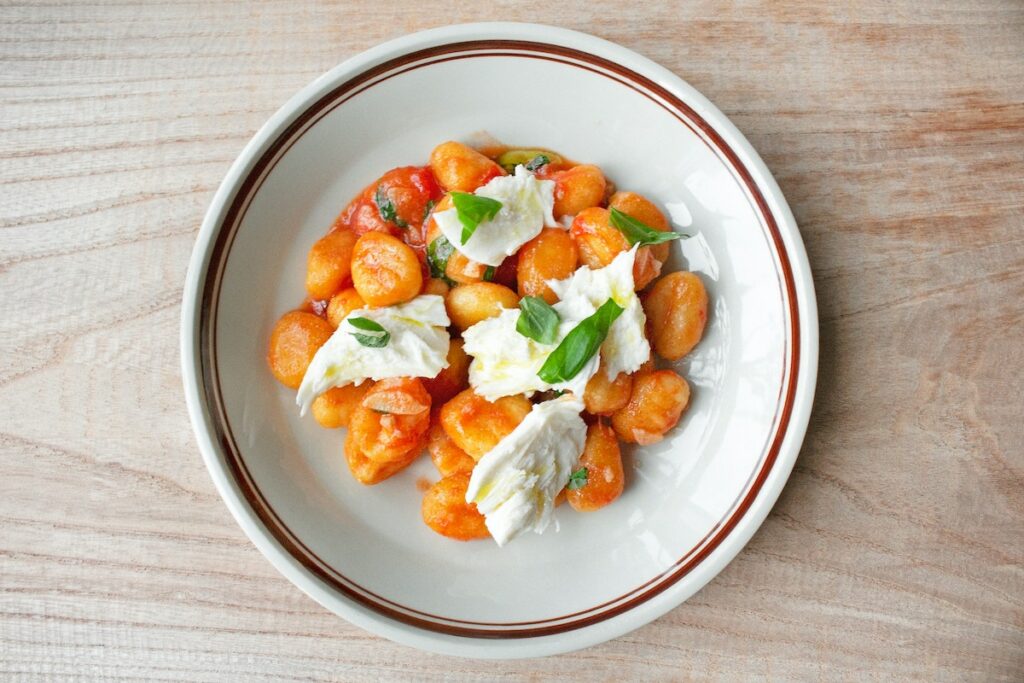 While everyone enjoys pasta, try a new dish called gnocchi.
These small dumplings are usually made from wheat flour dough and are popular in all regions of Italy. They come in various types: wheat flour, rice, corn, semolina, potatoes, dry bread, and even pumpkin. The most common gnocchi are made with potatoes and can be found in almost any restaurant.
They come with various fillings, such as cheese, chicken, spinach, or mushrooms. My favorite is gnocchi with gorgonzola cheese, which pairs wonderfully with a glass of white wine.
4. Visit the Lemon Paradise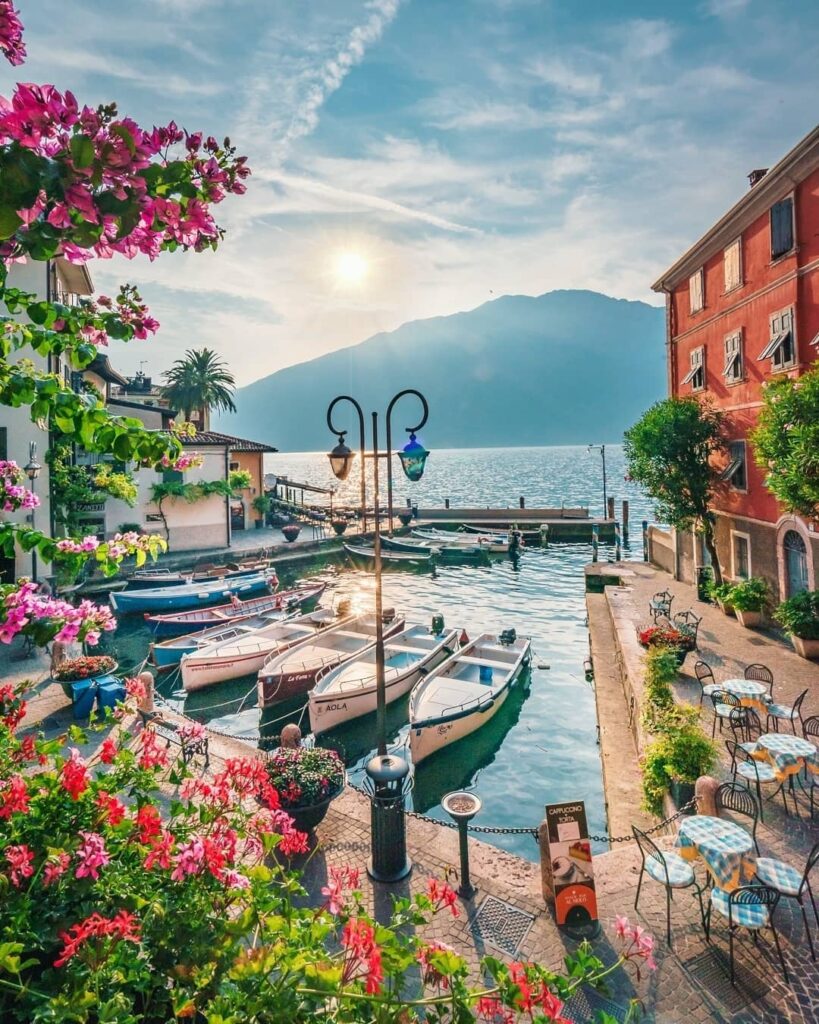 Limonaia del Castèl is a citrus paradise. For just €2, you can explore this garden filled with lemons, tangerines, and grapefruits, and enjoy the incredible smells in the air.
Also, the views of the town are amazing, and it's a pleasant place to walk. The park itself is rather small and can be finished in about 30 minutes.
5. Skydive Over Monte Baldo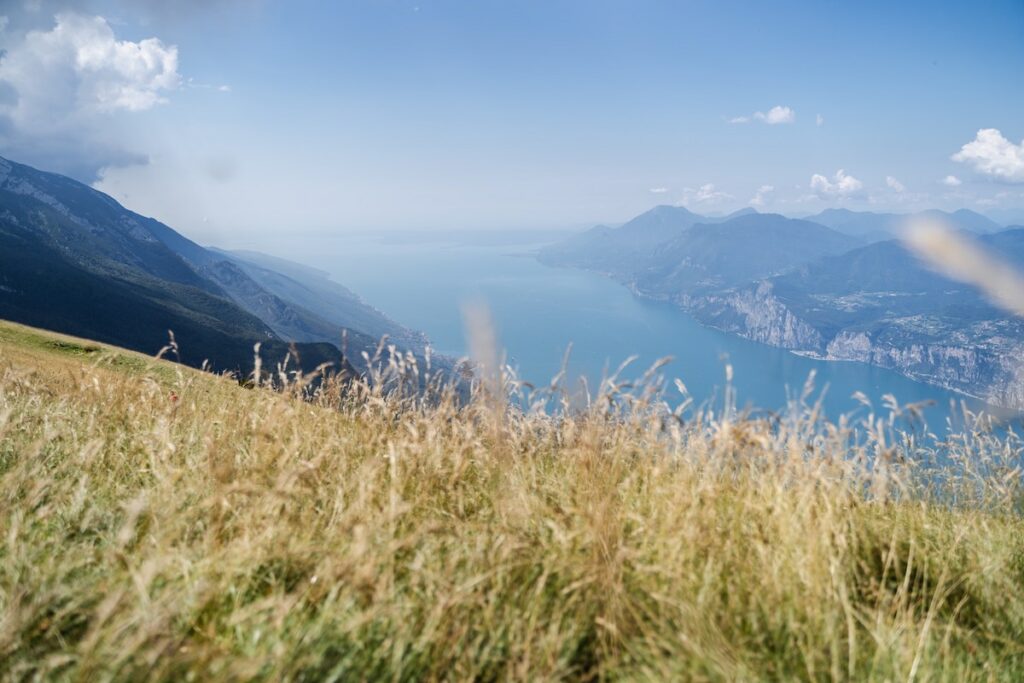 When I climbed Monte Baldo, I said, "Wow!" This place will pleasantly surprise you. Here, you can find your Zen and take your best photos! The mountain offers beautiful views of Lake Garda and the surrounding area.
There's a cozy restaurant on the mountain where you can enjoy a glass of wine. The most time-consuming part may be waiting in line to buy a ticket and then waiting in line for the lift itself. I recommend buying a ticket online to save time.
Alternatively, you can skydive down Monte Baldo over Lake Garda for an unforgettable experience that costs approximately 170 euros, including a video.
6. Find Your Favorite Beach by Lake Garda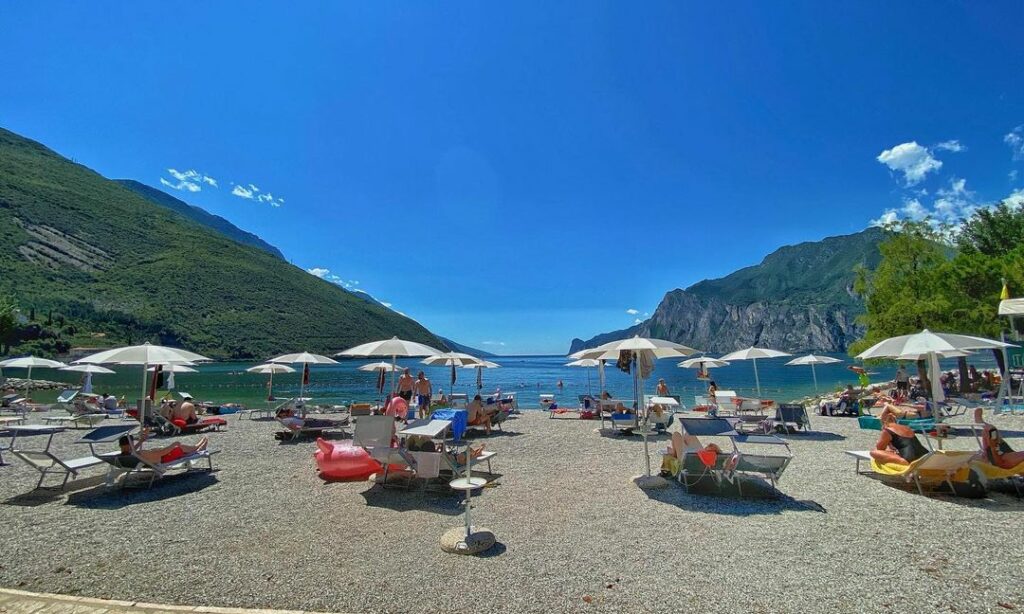 Lake Garda is surrounded by various beaches. On the east coast, the beaches are either campsites or paid, costing up to €20 per person if they have facilities.
In the north, there are more free beaches with changing rooms, spacious WCs, grass, small pebbles, a diving platform, and lifeguards who carefully monitor the situation on the beach.
I haven't explored all the beaches around the lake, but here is a list of my favorite beaches that I have already visited:
In Desenzano, there are famous sandy beaches such as Spiaggia Desenzanino, Spiaggia d'Oro, and the pebbly Rivoltella Beach (Spiaggia Rivoltella).
In Sirmione, the beaches are primarily small but quite comfortable and suitable for families. Popular options include Santa Maria di Lugana Beach and Spiaggia Galeazzi. Jamaica Beach is also well-known, despite being small, rocky, and often crowded.
Between Sirmione and Peschiera del Garda, a popular destination is the well-equipped pebble beach of Spiaggia Punta Grò with free parking.
One of the most picturesque beaches is Pini Beach in Riva del Garda, named for the nearby pine forest and offering a magnificent view of the surrounding mountain landscapes. Sabbioni Beach is also popular in Riva del Garda.
The town of Torbole has a beautiful pebbly beach, Spiaggia di Torbole, with an excellent view of the lake.
The town of Limone sul Garda has several small beach areas, such as Spiaggia Cola. However, since this town is located at the very foot of the mountain, the beaches here are all rocky.
It's impossible to visit all the beaches at once, so explore the area around Lake Garda and find your ideal beach for relaxing.
7. Ride the roller coaster in Gardaland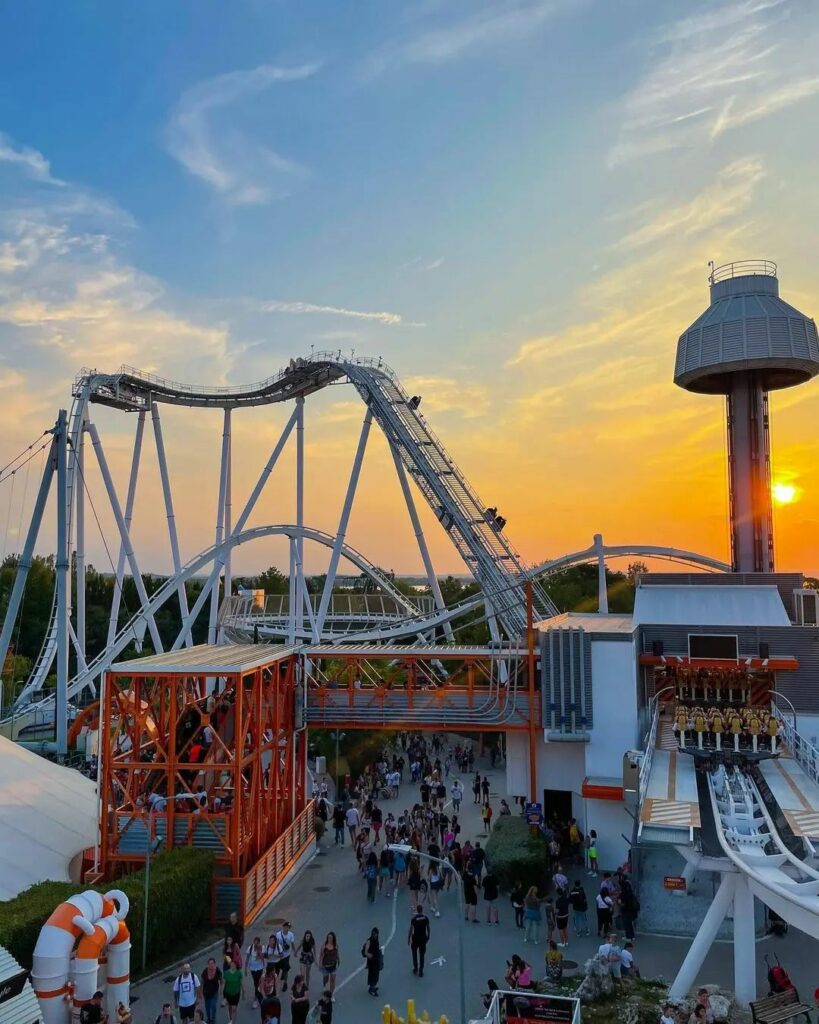 Near the city of Garda is one of Italy's most famous amusement parks – Gardaland. The entertainment complex spans over 44 hectares, with the theme park area taking up about 20 hectares and featuring 33 attractions for visitors of all ages. The dragon Prezzemolo is considered the park's symbol. Adult tickets start at €43.
Attractions are divided into three categories: extreme, for young children, and for the whole family. My favorite roller coaster is the Sequoia Magic Loop, a multi-person ride that descends 30 meters, periodically flipping 180 degrees so that seated riders ride upside down. Very extreme!
I also tried the Fuga da Atlantide water ride, where you can see a massive statue of Neptune and the boat will fall down twice from a height of 16 meters. However, it's not as scary as a roller coaster, making it suitable for children. In addition to numerous attractions, various shows are held daily at Gardaland. In the evening, I managed to catch a light show featuring different light elements. It was cool!
8. Discover Sea Life Aquarium
Don't forget to visit the famous SEA LIFE Aquarium. You can see the Tropical Lagoon, Coral Reef, Jellyfish World, a large aquarium with a tunnel, and interactive aquariums where more than 100 species of aquatic inhabitants live. Tickets are €12.5 per adult and €10.50 for a child, making it a great place to visit with the whole family. Your kids will love it!
9. Explore the love story of "Romeo and Juliet" in Verona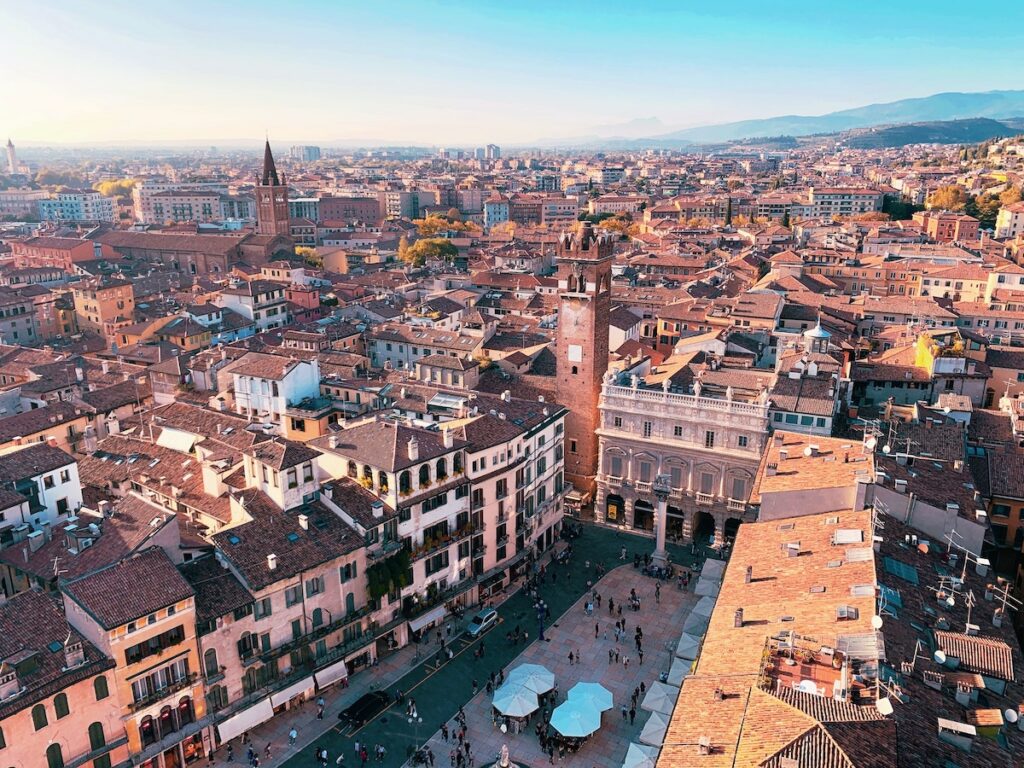 Known as the city of love, Verona is famous for its story about Romeo and Juliet. William Shakespeare begins his renowned play with the words, "In fair Verona, where we lay our scene." Today, Verona is a very picturesque Italian town. You might find it interesting to visit Verona attractions and learn more about the fictional young couple and their famous love story.
Verona has many well-preserved monuments from the Middle Ages and the Renaissance era. You can visit Juliet's House (Casa di Giulietta), Verona Love Wall, Romeo's House, Juliet's Tomb (known in Italian as Tomba di Giulietta), and the Museum of Frescoes, which is quite popular.
Verona itself is a gorgeous city, with everything pristine and amazing food.
10. Go on Safari at Parco Natura Viva
Parco Natura Viva is a fascinating, beautiful, and well-maintained biopark that's a must-see if you find yourself in the area, especially with children. This isn't a traditional zoo, but rather a living park in which animals live in environments as close as possible to their natural habitats. The park is divided into parts of the world by region.
In the center of the park, there is a playground with slides and small attractions, along with food stalls and conveniently located restrooms. You can also find pink and white flamingos, which look so unreal that you can't help but stare at them endlessly.
I also recommend visiting the new part of the park, Extinction Park, with life-sized sculptures of dinosaurs. Kids will be excited. It's best to visit on weekdays because weekends and national holidays attract many visitors, including families with children, making it difficult to approach an aviary.
Explore the charming lakeside towns around Lake Garda
Sirmione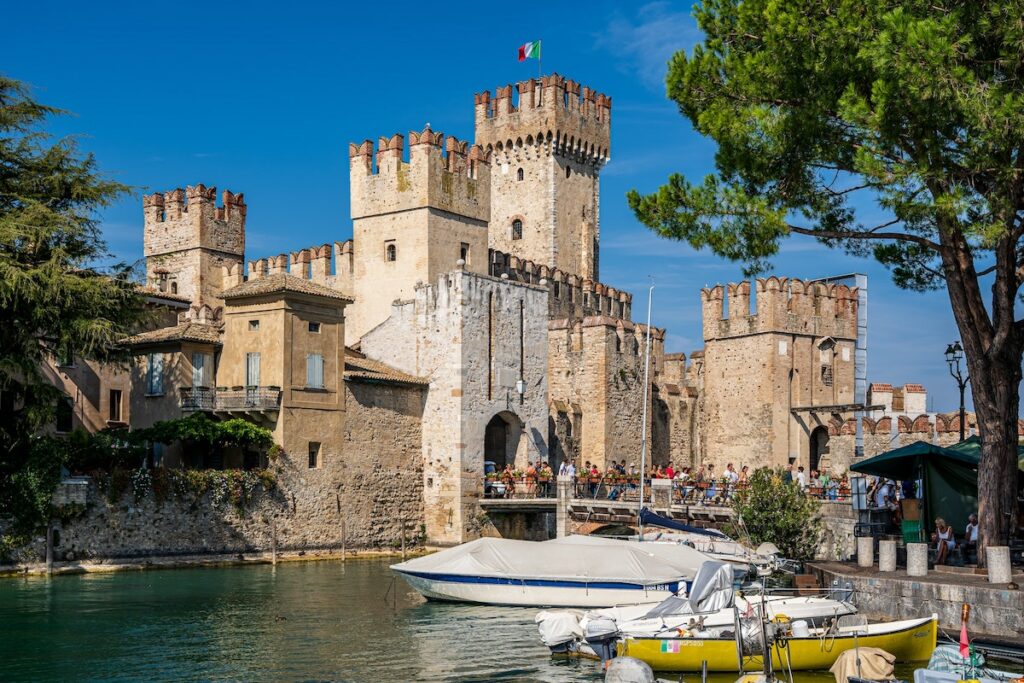 Sirmione is a city in the province of Brescia in Italy. Often called the pearl of Lombardy, it is one of the most popular tourist centers in Northern Italy. The historical center of the city is located on a peninsula. Sirmione captivates visitors with its picturesque nature, interesting sights, relaxing atmosphere, and delicious cuisine.
The streets of Sirmione are full of authentic shops, chic restaurants, and delicious pizzerias, offering everything needed for a great vacation and shopping experience. A unique feature of this city is the Thermal Spa, "Fonte Boiola," a natural source that combines the beneficial properties of sulfuric water with iodine and bromine salts. The main feature of Fonte Boiola is that the composition of the water remains unchanged for many years, confirmed by regular samples and analyses.
Malcesine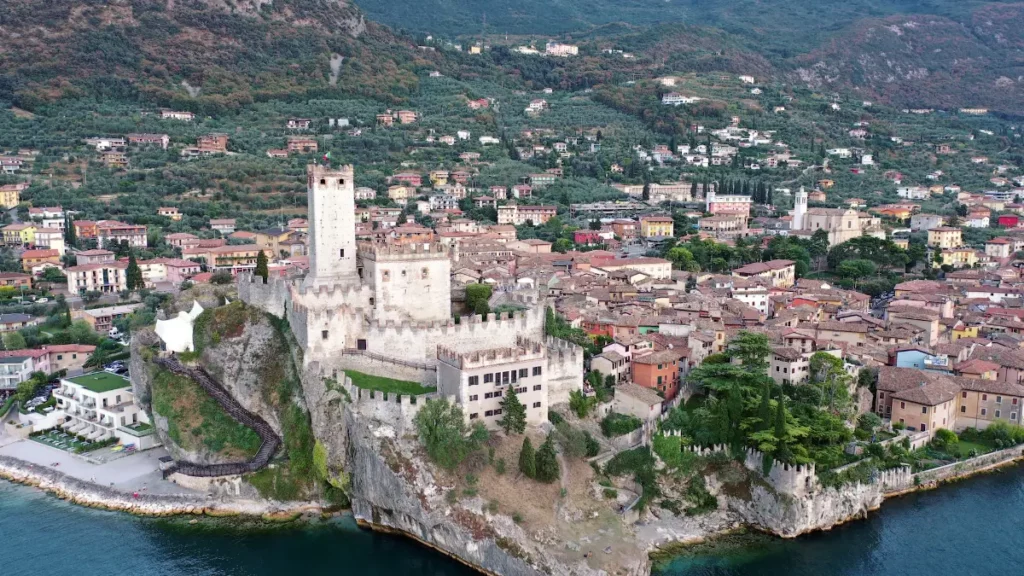 In my opinion, Malcesine is the most successful place to live in terms of beauty, location relative to all attractions, and price-quality ratio. Many restaurants are located on the coastline, along which there is a footpath.
What can you do to entertain yourself during your stay in Malcesine? There are four main attractions: take the funicular to Monte Baldo, visit the Scaliger Castle, walk along the narrow streets with many shops, and take a boat ride to Limone Sul Garda.
You can take the funicular to the top of Monte Baldo, walk around the town, and visit the fortress. Then, on a boat, you can travel to the opposite shore in Limone Sul Garda, take a walk there, have lunch, or maybe swim and return to Malcesine, where you can drink coffee and wander around the local shops.
Riva del Garda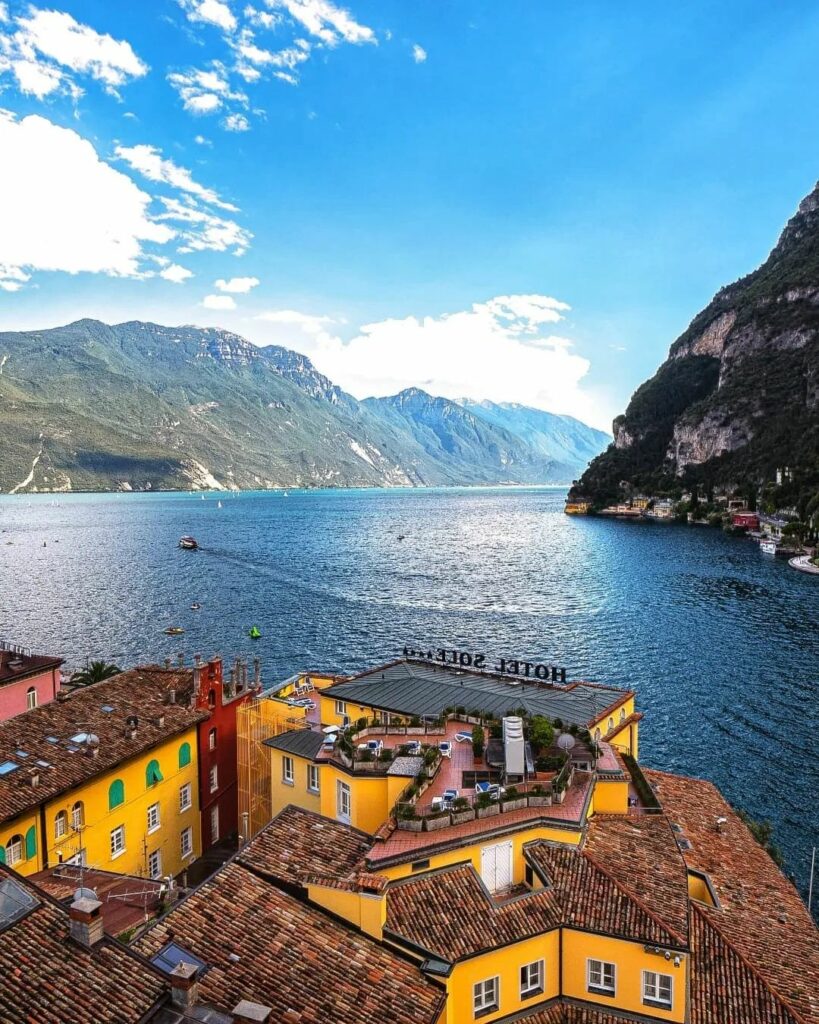 Riva del Garda was founded in the Roman era and was part of Brescia. After the empire's fall, it passed under the rule of Goths, Lombards, and Franks. The city is located in the northern part of the lake. To the west, you can see Monte Rocchetta mountain, 1,575 meters high, and to the east, there is Monte Baldo mountain, with a height of 2,218 meters.
I love Riva del Garda as it is surrounded by breathtaking scenery with lovely trees, including lemons, olives, and oleanders. It is one of the most beautiful places to spend a weekend or a whole week and have a new experience.
On a warm sunny day, you can swim in the lake, ride bicycles, travel along mountain serpentines, climb mountains, explore caves, and visit castle towers. Here, everyone will find something to their taste.
Must-visit historical sites at Lake Garda
Scaliger Castle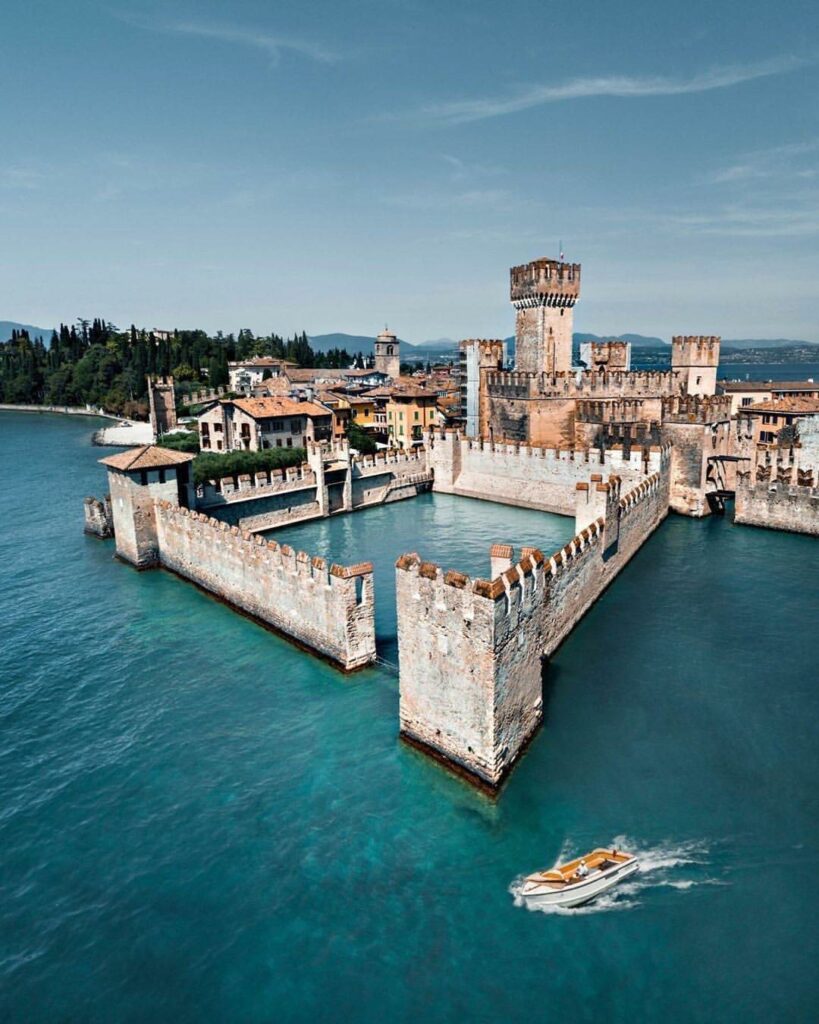 Scaliger Castle in Sirmione is a powerful fortress in the town of Sirmione, surrounded by the waters of Lake Garda and built in the second half of the 12th – early 13th century as part of the defensive structures around Verona to protect against attacks from Milan.
Like all castles, this monument captivates with its antiquity. It has high observation towers, narrow spiral staircases, and a courtyard with a view of Lake Garda and the city of Sirmione from a height of 154 feet. You can take beautiful photos from the top of the fortress. Helpful tip: As you climb to the top on foot, it's better to wear trainers. It might be a little challenging to climb over there, but it's worth it!
Grotte di Catullo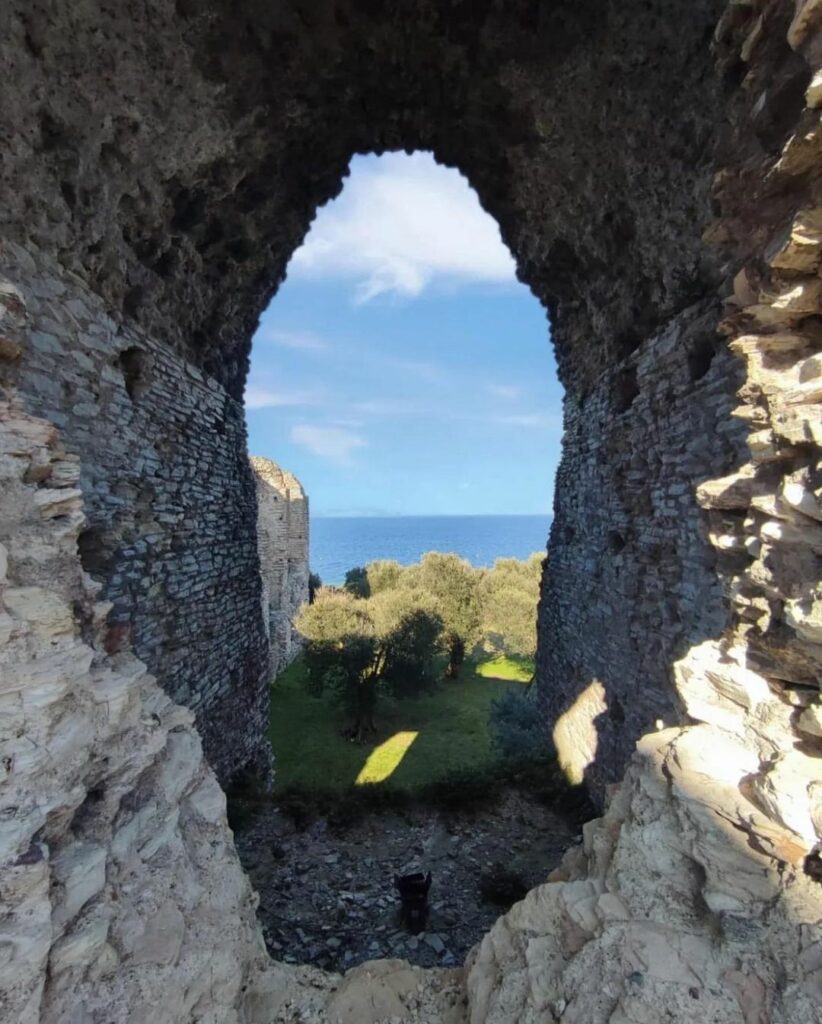 Be sure to visit this ancient landmark of the small resort town of Sirmione, located on the shores of Lake Garda.
The cave lies at the very tip of the Sirmione peninsula, which goes deep into the lake. An interesting fact about this place is that it was believed that this grotto was named after the poet Catullus who lived there, but in fact, it is not a grotto at all, and secondly, the famous Roman poet Catullus never lived here. In reality, these are the ruins of an ancient Roman villa, which began to be called a grotto because of the collapsed walls.
Today, a small museum has been opened at the entrance to the Grotto of Catullus, and the ruins themselves, surrounded by lake waters and olive groves, can be viewed for a small fee. Here you can wander among the ruins and admire archaeological finds, such as charming carvings depicting rabbits, jewelry, old coins, fragments of mosaics, frescoes, and stucco that once covered the walls of the villa. It is truly a beautiful place.
Il Vittoriale degli Italiani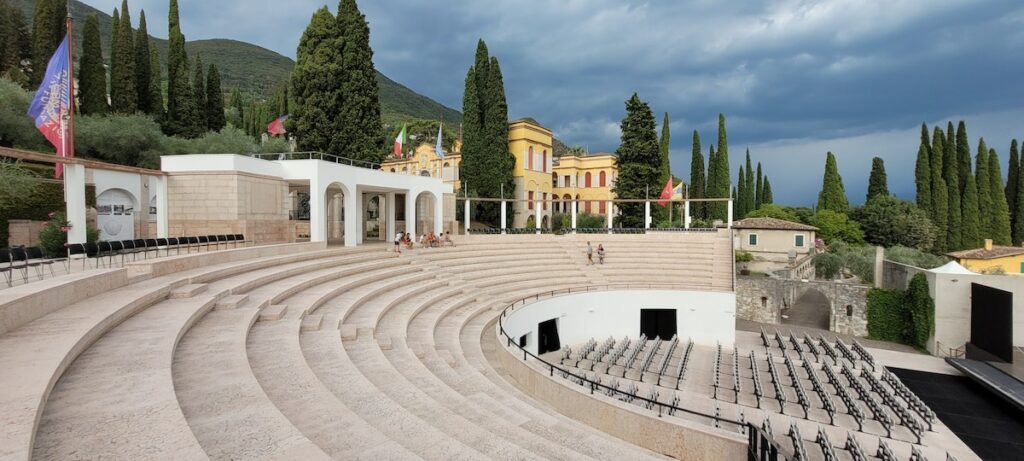 The Vittoriale degli Italiani is spread out on a mountainside in the town of Gardone Riviera on the shores of Lake Garda.
The estate includes a house, an amphitheater, a garden with a stream and a waterfall, a mausoleum, and quite unexpectedly, the cruiser "Puglia" embedded into the ground. The famous Italian writer Gabriele d'Annunzio lived here from 1922 until he died in 1938.
The Vittoriale is called a monumental citadel or a fascist amusement park – in any case, this place is surrounded by the same halo of scandal as the name of its creator. Gabriele d'Annunzio rented the estate in 1921 and restored it within a year with the help of architect Giancarlo Maroni.
Due to the writer's popularity and his disagreement with the Italian government, particularly on the issue of an alliance with Germany, the government did everything they could to please d'Annunzio and keep him away.
The place is also fun and exciting for kids.
Helpful tip It's best to come in the morning when there aren't so many visitors, so you can easily park your car and plan to spend at least 3 hours there.
Best Time to Visit Lake Garda
Since the Alps protect the coast of Garda from cold continental winds, the climate here is mild and warm. In winter, the air temperature does not fall below freezing, and the water temperature in the lake remains at around 78 °F (25 °C).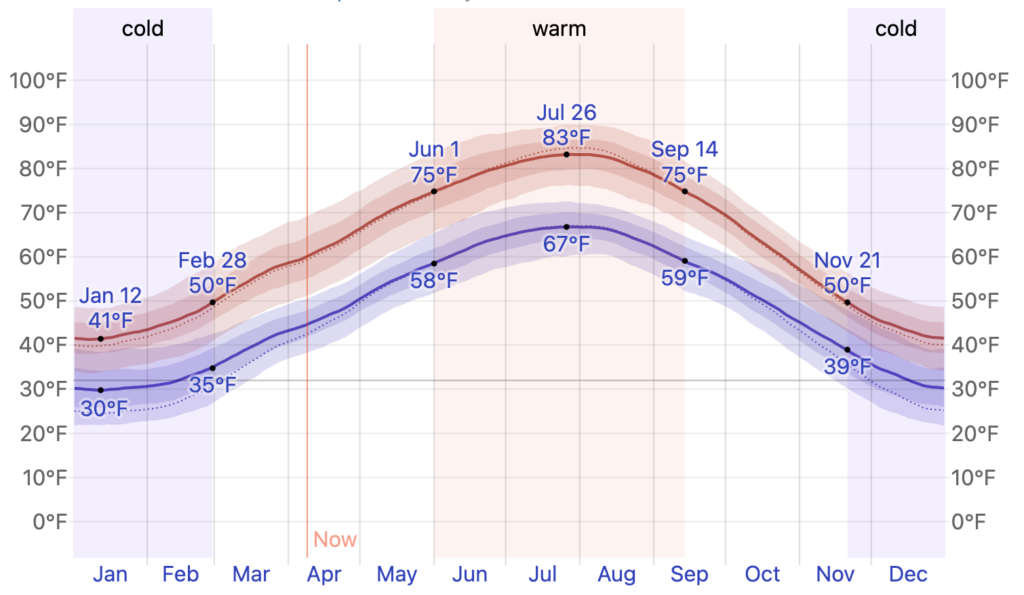 According to scientists' observations, the lake's water freezes only once every few centuries. In summer, the air on the coast warms up to 82 °F (28 °C), but the sweltering heat is not felt during this time, thanks to the gentle winds. The water temperature rises to 80 °F (27 °C) in summer. The best time to visit the lake is from June to September. In the off-season, rain and thunderstorms often occur near the lake.
The off-season for Lake Garda starts around the end of September and goes through May. Visiting during the off-season means the weather can be unpleasant (chilly and rainy). And, since it is a resort area, many shops, hotels, and restaurants will be closed.
However, visiting in the off-season has some advantages! There are fewer tourists, and you can find discounted prices at hotels and shops. Plus, there are beautiful fall colors to enhance your photos!
Where to stay in Lake Garda?
Lake Garda's accommodations range from luxury resorts and expensive hotels to budget options with more affordable lodgings. You can always find housing opportunities suitable for a whole family or a large group.
Here, I have compiled a list of options for different vacation budgets on Lake Garda:
Luxury hotels and resorts
Eden Reserve Hotel – Gardone Riviera.This place is known as the "city of gardens," located on the shores of the resort Lake Garda. The hotel service is well thought-out, including underground parking, bicycle rental, three swimming pools, a sun terrace, a fitness room, a relaxation center, a cozy restaurant, and a snack bar. The staff's hospitality pleasantly surprises guests, with many saying, "There simply cannot be a better attitude."
The Lido Palace Hotel – Riva del Garda. The only five-star hotel in the province of Trentino fully corresponds to its declared category. The hotel's exterior and interior are decorated in the style of the Belle Epoque. The hotel is famous for its spa treatments in a luxurious relaxation center and a restaurant with dishes from a Michelin-rated chef. Rooms in this hotel start from €700.
Villa Cordevigo Wine Relais – Verona. The 16th-century Venetian villa is located not far from Lake Garda on the hills, surrounded by parks and vineyards. There's an outdoor pool with hydromassage, a Michelin-starred restaurant, and Vigneti Villabella wine tasting, all promising a luxurious, sophisticated getaway. Nearby, you'll find Aquardens Park, the famous Gardaland, and the Safari Park. Rooms start from €670.
Family friendly stays at Lake Garda
Astoria Resort – Riva del Garda. This resort is close enough to Lake Garda. The place is immaculate. It features a swimming pool area, a spa, and a restaurant. The breakfast is fantastic, offering a station for making your own fresh juice, smoothie, etc. A room for two adults and two children costs from €300.
Du Lac Et Du Parc Grand Resort – Riva del Garda. This beautiful and comfortable hotel features two swimming pools, wellness and fitness centers. All rooms are air-conditioned and have satellite TV, with some also offering a balcony. The outdoor swimming pool offers excellent mountain views, and there is a sun terrace with sun loungers. Bicycle rental is available, and there's also a charging station for electric vehicles on site. The hotel is close to the center and perfect for shopping. A room for two adults and two children will cost from €460.
Park Hotel – Desenzano Del Garda. Located on Lake Garda, in the historic center of Desenzano, this hotel is equipped with an à la carte restaurant, private parking, and suite rooms with all comforts. Guests can expect perfect service, friendly staff, and a beautiful lakeside location. A room for two adults and two children will cost from €640.
Budget friendly hotels in Lake Garda
Villa Pagoda – Sirmione. The budget 2-star Hotel Villa Pagoda is located 100 meters from the lake and flowering alleys with beautiful flower beds. It's essential to consider that Sirmione is a city with one road, and getting there by car can be difficult due to traffic jams with tourist buses. The hotel is located on a narrow isthmus, so there are no travel problems, plus there is free parking, and the thermal baths and the fortress can be reached on foot in 20 minutes. Rooms start from €54; they are small but each has a balcony with a wicker table and two chairs. The kitchen is equipped with everything you need for self-cooking. A supermarket is a 15-minute walk away from the villa.
Taki Village – Brenzone sul Garda. This location is perfect for groups and families with children. Taki Village apartment prices start from €80, accommodating up to 6 people. The complex has two outdoor pools with evening animation, a private beach with a bar, a tennis court, a playground for children, and parking. The hotel owners produce their own olive oil and homemade jams, making for a cozy experience.
Hotel Rabay – Brenzone Sul Garda. A room with a balcony and panoramic windows starts from €75. Breakfasts are served on a spacious terrace among olive trees, and you can dine for a fixed price of 20 euros. The hotel cooperates with guides and sports schools that organize paragliding and hang-gliding, windsurfing and kite surfing, and mountain biking for guests.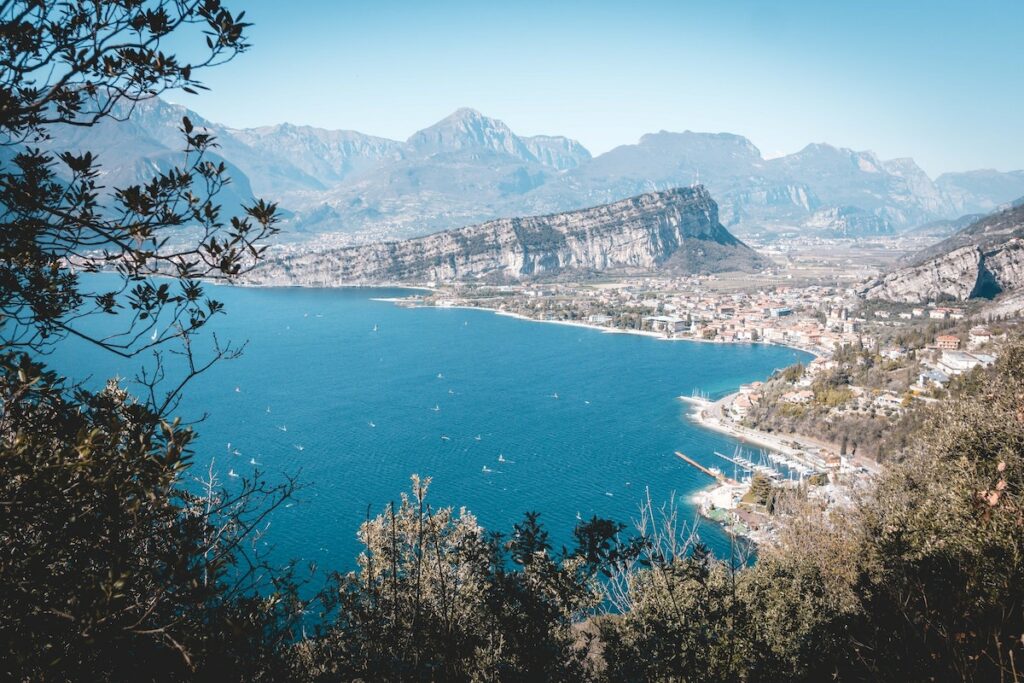 Perhaps you prefer to be close to nature? Camping is a great budget option for the whole family:
If you're really on a low budget and want to visit as many places as possible, here's a little life hack for you: spend the night in your car and take a shower at the city beach. This option will help you save money while still enjoying your time at Lake Garda.
Lake Garda, Italy – FAQ
Which one should I choose: Lake Garda or Lake Como?
For castles and Roman ruins, go to Lake Garda; for opulent villas and gardens, go to Lake Como. However, you can find villas, ruins, and beautiful gardens at both Lake Como and Lake Garda. It all depends on where you start your trip and where you are heading.
How can I get from Venice to Lake Garda by train?
You can take the train from Venezia Santa Lucia or Venezia Mestre and travel to Lake Garda's train station. The closest railway stations to Lake Garda are Desenzano and Peschiera del Garda for the southern part and Rovereto for the northern part.
How many days are enough for Lake Garda?
Lake Garda is worth spending 2 to 4 days on rather than simply visiting as a day trip. There are many entertainment options and attractions around the lake, and if you come for just one day, you won't be able to fully enjoy this beautiful place. So it's best to plan a trip for at least two days.
What are the best things to do in Lake Garda?
Explore Lake Garda and its beaches, visit local attractions and nearby cities, go on a tour, participate in active sports, go shopping, and try new Italian dishes.
Final Thoughts
Lake Garda is an ideal, peaceful place for relaxation that is worth visiting! Here, you can recharge your energy and admire the picturesque landscapes and cultural attractions. Once you see Lake Garda and its surroundings, you'll want to return again and again, believe me!