Things to do in Merano, Italy
Nadia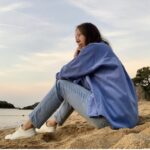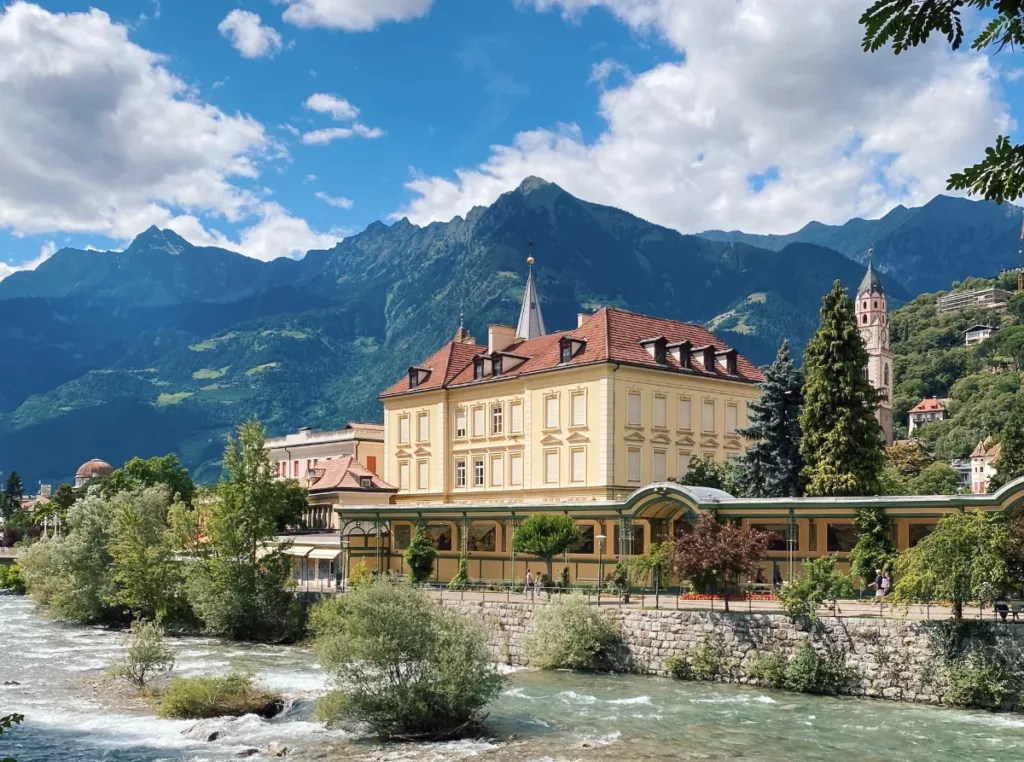 Merano, also known as Meran, is a city in the South Tyrol region of Italy, nestled in the Alps. It is a popular tourist destination due to its mild climate, stunning natural surroundings, and rich cultural heritage.
From gardens filled with palm trees and medieval hilltop castles to scenic walks and the Dolomites, this old spa town in South Tyrol has all of the beauty and fun.
The city is unique, and you are bound to fall in love with it as soon as you arrive.
---
Key takeaways
Merano is known for its spas, wine, art nouveau buildings, and the beautiful gardens of Trauttmansdorff Castle. In winter, Merano offers skiing and snow park activities.
---
Where is Merano?
You will find Merano near the Austrian border in northern Italy, at the Adige and Passirio Rivers confluence. It is the second-largest town in South Tyrol.
How to get to Merano from Milan
By train: Take a 3-hour train from Milano Centrale to Bolzano. From there, take a bus run by Sudtirol Alto Adige operator. It will take you another 40 minutes to finally reach Merano.
By car: You will get to Merano in around 3 hours.
By bus: Not recommended.
Alternatively, you can fly to Bolzano (the nearest city) from Antwerp, Belgium, with the Skyalps airline during the winter. The flight duration is 1 hour and 50 minutes. Tickets start from $170 (one-way).
A short history of Merano
Merano was first mentioned in documents of the 8th century (as Mairania) – it was an important trading center. Over the years, it became part of Austria and then Italy until today.
In the 19th century, Merano gained popularity as a health resort because its climate was much warmer than other areas of Northern Europe at that time.
Today, Merano is still one of Italy's top destinations due to its stunning views, gardens, and outdoor activities while surrounded by gorgeous mountain scenery.
Helpful tip Although Merano is half-Austrian, the Italian people refuse to speak German there. So if you are going to practice your German, there are better places than this one.
The best things to do and see in Merano
This city in South Tyrol has something for everyone to enjoy, and it perfectly balances historical, natural, and cultural attractions.
I highly recommend doing the following to discover Merano during your stay:
1. Visit the Merano Thermal Baths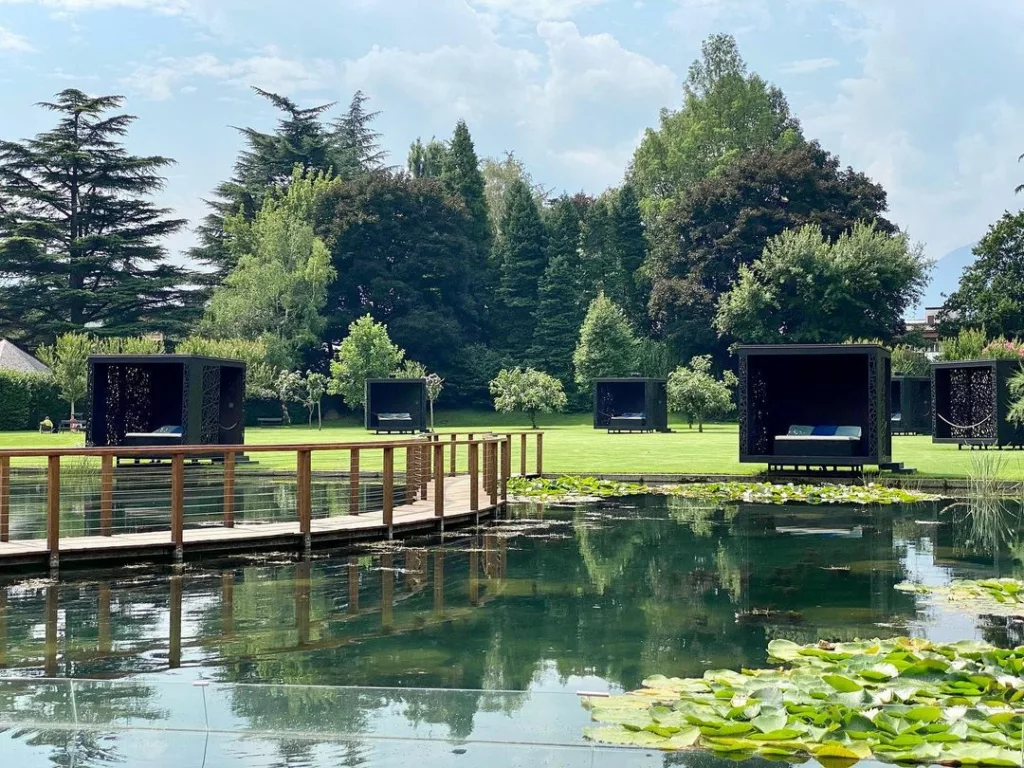 Thermal baths are a must when you are in Merano. Spas are really the highlights of the city. Also, the city is home to a bunch of great spa hotels.
One of Merano's most prominent spa destinations, stylish Terme Merano, has a variety of indoor pools plus outdoor thermal baths. Here you may bathe or wade while soaking in views of the open Alpine foothills.
They also have saunas, and in most of them, clothes are optional. The 15 indoor pools, which include a 95ºF (35°C) brine pool, whirlpool, and kids' pool, are open all year round.
Access to the outdoor pools is limited to summer (May to September). Daily tickets start at €19 ($20), and the entrance gives you access to thermal baths and other amenities.
Location: Piazza Terme, 9, Merano, Italy
Operating hours: Every day from 9 am to 10 pm
Contact: +390473252000
2. Explore the city's gardens and parks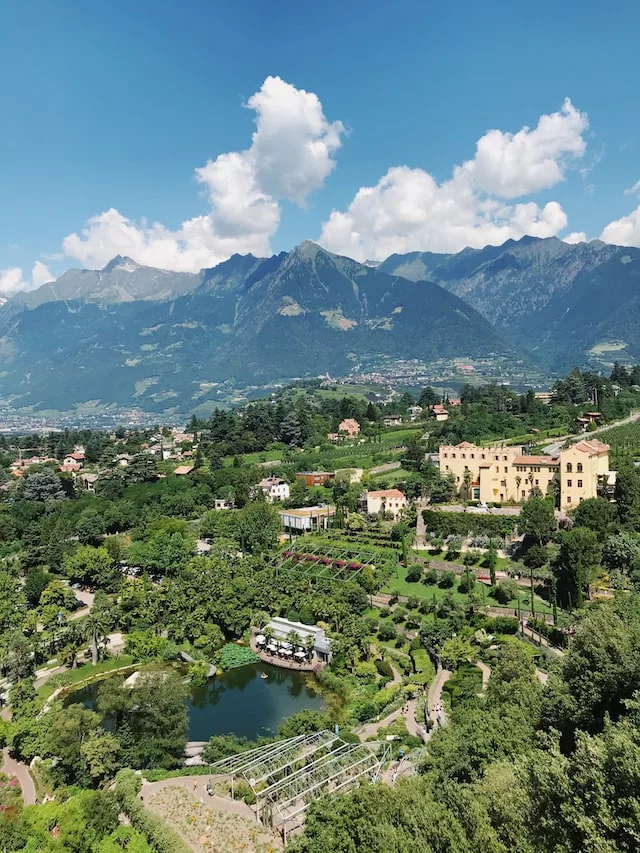 The city is full of beautiful parks and gardens you need to explore. You will be blown away by the beauty and the scents of the flowers and plants.
The Sissi's Path to Trauttmansdorff Castle is where you should go as it is one of the most scenic walks in Merano. This trail connects the Gardens of Trauttmansdorff Castle with the city center over 11 stages.
The late empress of Austria, Empress Elisabeth (also known as Sissi), spent most of her health retreats here. She often took walks through the countryside and usually stayed in the Trauttmansdorff Castle. Here you will retrace most of her scenic walks.
From the Kurhaus Theater, go down, across the Ponte Romano, past magnificent manors and cedar-lined parks, and up to the tiered gardens surrounding the castle. You can complete Sissi's Path in an hour if you move steadily. You should also go to the viewing platform to get the best view of the Merano basin.
Location: Via S. Valentino, 51/A, Merano, Italy
Opening hours: 24 hours. The terraced gardens are open every day from 9 am to 7 pm
The Castle: trauttmansdorff.it/en/
Download the Sissi's path map (pdf)
The gardens are closed in the winter. In 2023, it is working from April, 1st until November, 30th.
3. Sample local cuisine
As for the food, try South Tyrolean Apples and Bela Badia, a local semi-hard cheese. This cheese pairs well with a delicious glass of sparkling Brut Hausmannhof Riserva. Also, try Mezzelune (or Schlutzkrapfen), which is a typical pasta dish in Merano.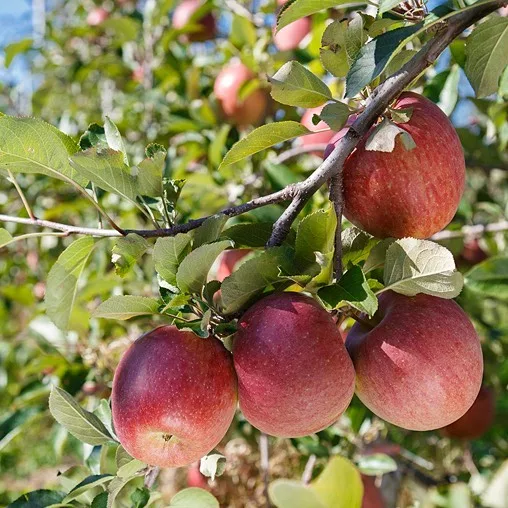 Where to eat in Merano?
A shopping street and the Passer River side, the Passeier Promenade, are the best spots to eat in Merano. You can find just about anything here, from ice-cream parlors to cafes and loads of benches to relax and admire the breathtaking views. The Passer promenade is the best place for an aperitif or a delicious coffee.
Trautmannsdorf (Closed in January)
What people say on Google: 4.7 stars, 257 reviews
Via S. Valentino, 17, 39012 Merano BZ, Italy
Schloss Rametz
What people say on Google: 4.6 stars, 289 reviews
Via Labers, 4, 39012 Merano BZ, Italy
Schmied
What people say on Google: 4.8 stars, 97 reviews
Via Scena, 31, 39017 Scena BZ, Italy
Festival
What people say on Google: 4.6 stars, 75 reviews
Via Parrocchia, 2/a1, 39012 Merano BZ, Italy
Circolo Caffè Slovacco Bar
What people say on Google: 4.7 stars, 114 reviews
Via Postgranz, 16, 39012 Merano BZ, Italy
Disclaimer: You will likely fall in love with this beautiful city after spending some time on the promenade 😉
Location: Center of Merano
4. Visit the Merano WineFestival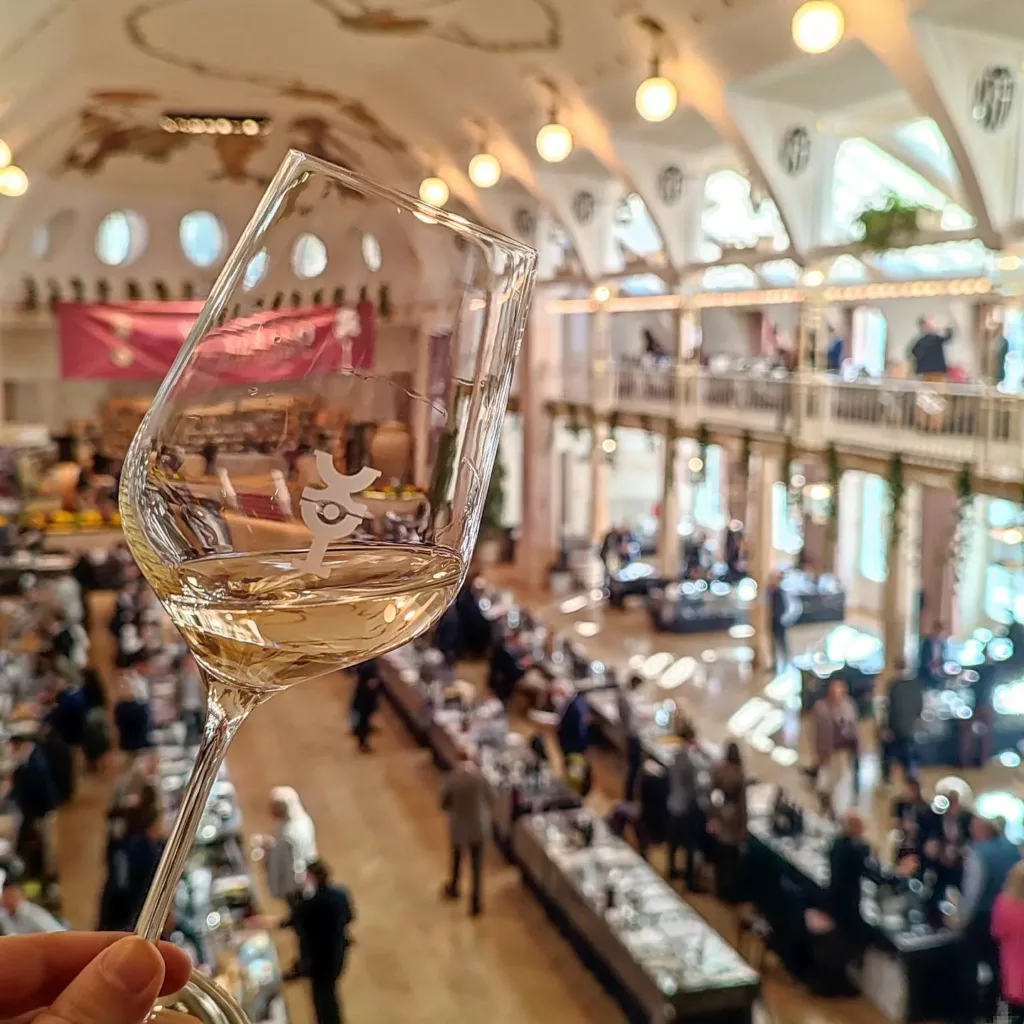 Merano is famous for its red and white wines, and no surpise that it hosts a wine festival. The Merano WineFestival takes place every year in November.
The first Merano International Wine Festival (MIWF) was held in the Merano Hotel Palace's ballrooms in 1992. The Gourmet-Club Alto Adige was established at the same time.
The winemakers' presence sparked a conversation with the attendees, allowing everyone to share their opinions on the wines tasted. Wine enthusiasts had the chance to interact with the unique producers and people behind the beautiful wines.
A gathering place for the wine world was quickly established without traveling across half of Europe or queueing for hours. The Merano Wine Festival in South Tyrol is a must-do if you are there in November, and the wine tastings there are like no other.
They host many Winehunter Masterclasses during the festival, and guests can taste more than 300 wines. They also host fun cooking shows, cigar tastings, and much more.
You wil find an additional information at meranowinefestival.com/en/
5. Take a stroll through the Old Town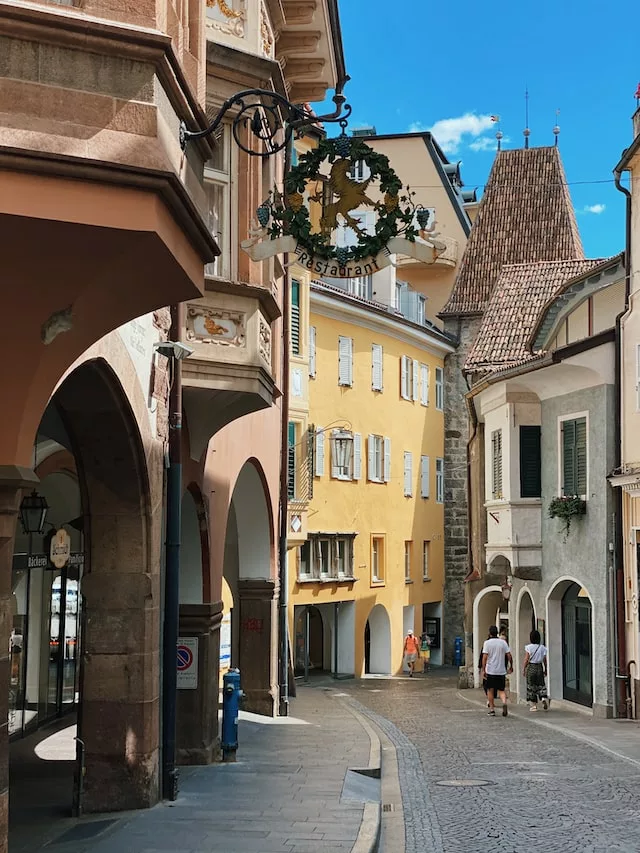 The historical center, the oldest and liveliest part of Merano, is home to many beautiful buildings, squares, and churches worth visiting.
Some highlights include the Gothic-style St. Nicholas Church, the Renaissance-style Castle of Tyrol, and the Merano Art Museum, which features a collection of modern and contemporary art.
You can take a self-guided walking tour to explore the city's sights at your own pace or join a guided tour to learn more about the city's history and culture.
You can stroll here, go shopping, or enjoy a fun night at the theater. The stores are primarily located on the medieval arcades, which the counts of Tyrol built in the 13th century. You can stroll along the Passer River and find the most beautiful historic buildings here.
6. Go skiing or snowboarding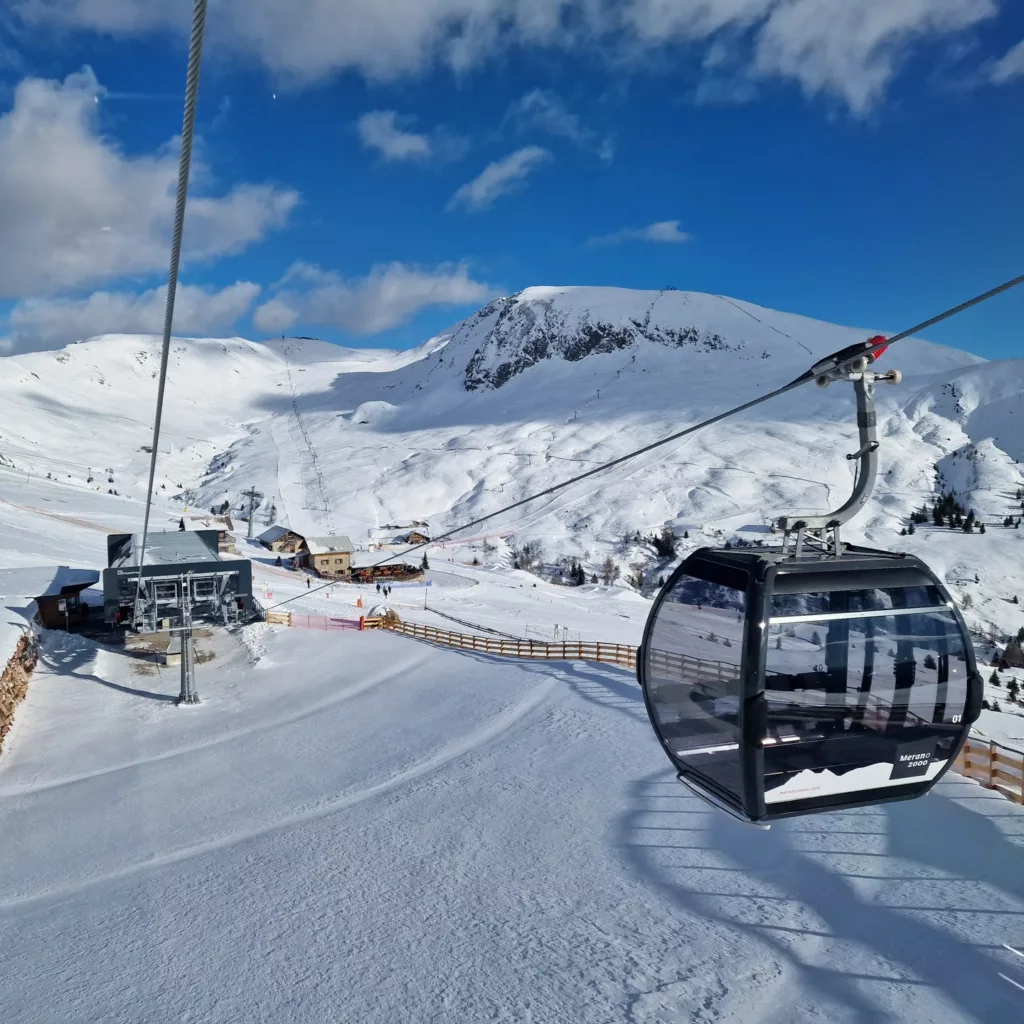 A mountainous skiing adventure awaits you in South Tyrol. In Merano, hiking and skiing should be on your to-do list.
Meran 2000 is an option if you want to avoid the most challenging part – hiking up the mountain– while still getting the alpine experience. You ride the cable car up the mountain to the starting point of numerous trails suitable for all levels.
You can begin the journey to the Ifinger, a nearby peak in Merano and Schenna, or take your time strolling around the area. This is a well-known location for winter activities and is excellent for cycling tours. There are huts where delectable cuisine is served, so you can take a break and refuel.
Meran 2000 is a fantastic activity for everyone, including those who prefer biking, trekking, or simply taking in the scenery without a sweat. The gondola is easily accessible from Schenna by bus, automobile (parking is free), or foot.
Location: Via Val di Nova, 37, 39012 Merano BZ
Operating hours: Tuesday to Friday from 9 am to 5:30 pm. Saturday and Sunday from 8:30 am to 5:30 pm.
Dolomiti Superski is also an option for skiing. It is usually best to visit these resorts during the off-season as it will be quieter.
7. Take a boat tour of Lake Garda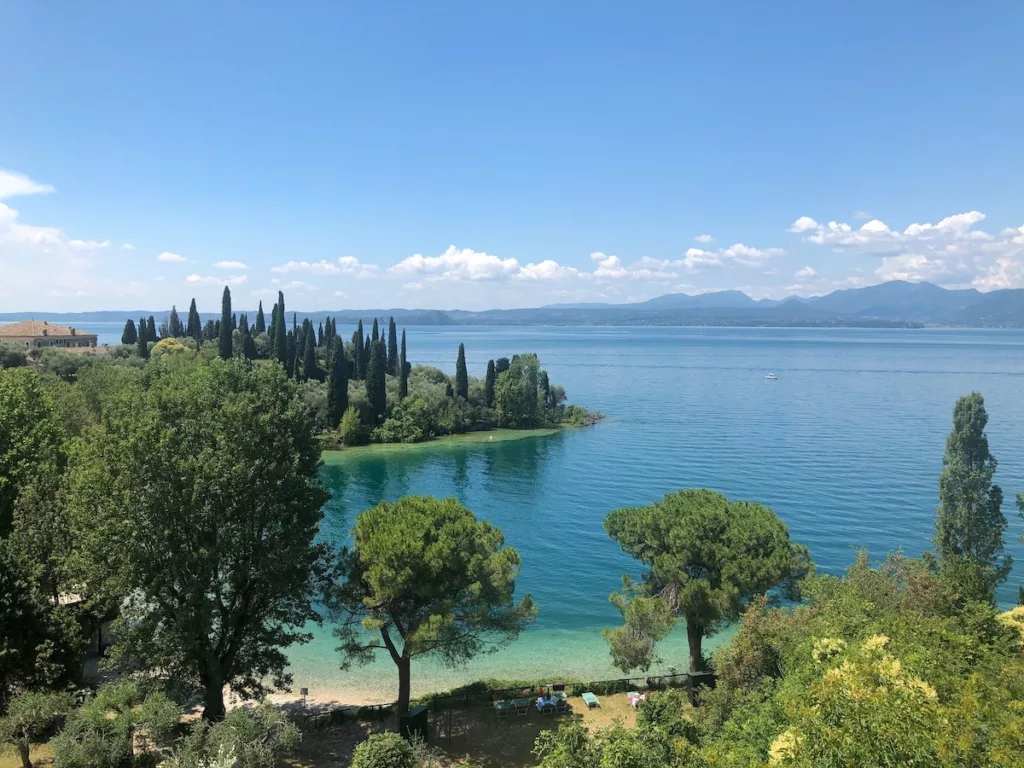 Boat tours on Lake Garda are incredible! I highly recommend the following:
You can book private or group tours and choose between daily or hourly boat tours. You will be treated to the most spectacular views, and some tours include food and drinks.
Boat tours are one of the best ways to see Lake Garda, and there are various routes that you can take. Some boat tours take you from one place to another, while others take you around the Peninsula and back again.
Taking a boat tour during the day or sunset is best, which promises beautiful views and magical skies. Unfortunately, there is no free entry for the boat tours, and each company will have different fares. This means looking around for one that suits you best.
Read also: Is Lake Como worth visiting?
8. Visit the Martell Valley (Val Martello)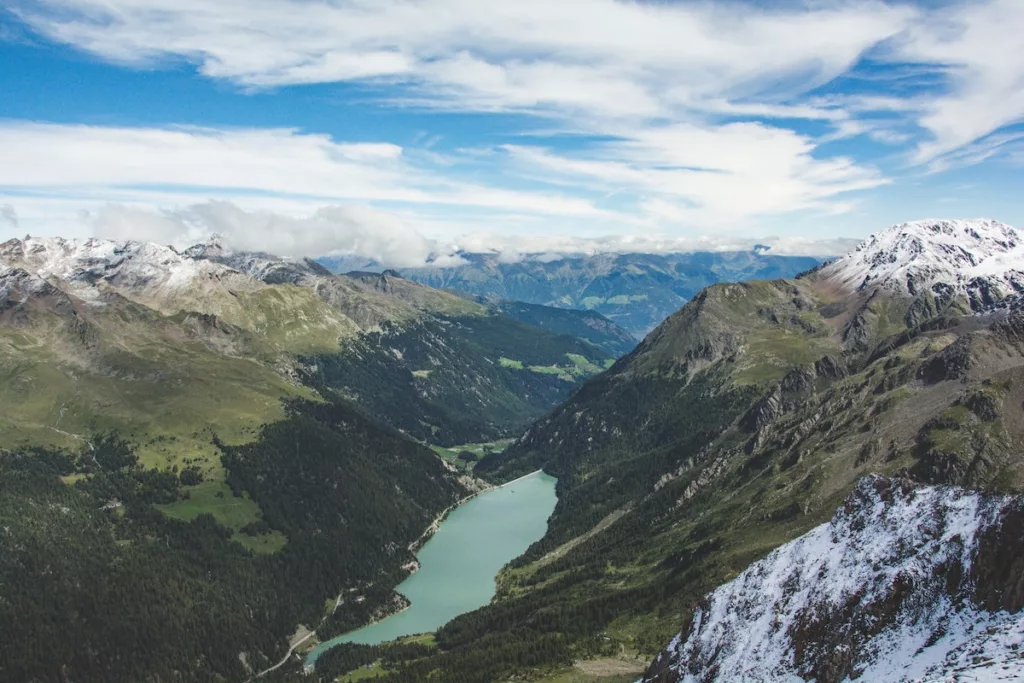 Martello valley is part of the stunning Stelvio National Park, a unique nature reserve distinguished by breathtakingly gorgeous and varied landscapes. The Obermontani castle ruin is located at the head of this wild valley, positioned high on a rocky hill.
A veritable paradise awaits beyond it for hikers, alpinists, mountaineers, ice climbers, and ski tourers who want an adventure in pristine nature and want to take in this region's breathtaking scenery.
The valley offers an endless array of outdoor sporting activities during the winter, and snow is always assured because of the region's average elevation of about 1,700 meters.
With 7.5 miles (12 km) of slopes and a shooting range, the South Tyrolean biathlon center is one of the sport's most well-liked and state-of-the-art venues in Europe. There are also some fantastic ski jumps, and natural toboggan runs nearby.
In addition, there are exciting ski tours and opportunities to go ice skating or snowshoeing through enchanted winter landscapes.
9. Take a trip to Pragser Wildsee Lake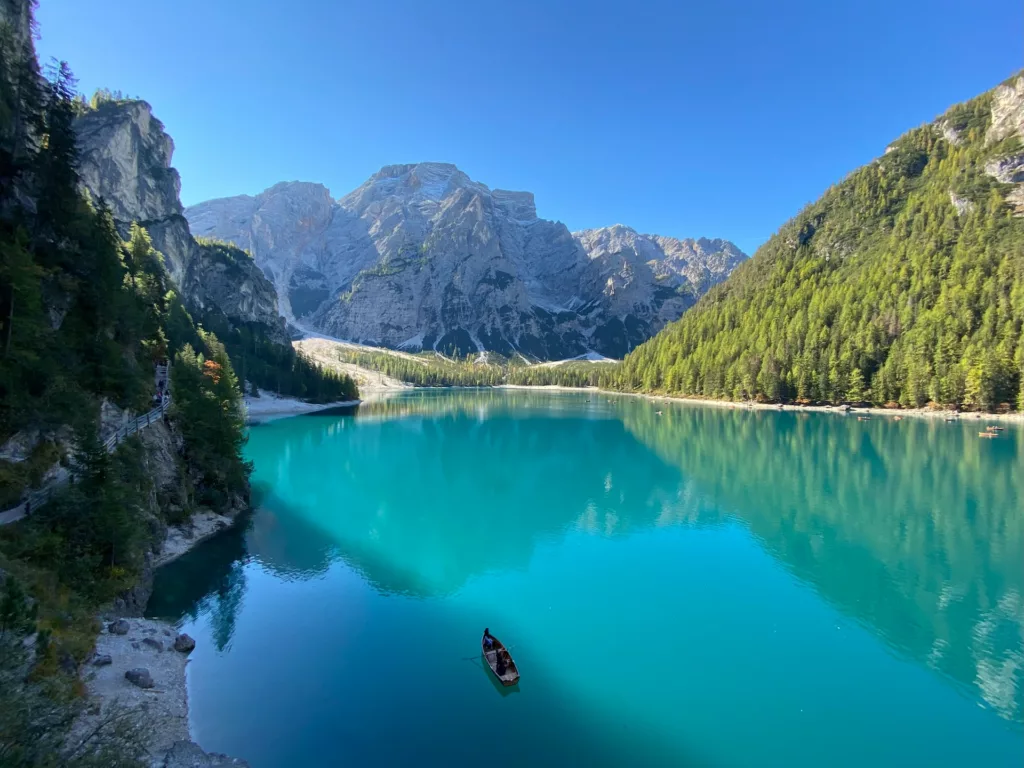 Pragser Wildsee (Lago di Braies) is a stunning lake in the Dolomites of northern Italy, located about 80 miles (130 km) from Merano. You can get there within a 2-hour drive.
The name, which is German in origin, literally translates to "Wild Lake of Prags"; Prags is a small town in Northern Italy. The Italian term for this place is Braies. This designation was given since German is an official language spoken in the Alps near Austria. There is no relation between this location and Prague; if there were, it would be referred to as "Prager Wildsee."
The lake could be frozen during the winter, but it is still worth visiting ant time of the year.
Frequent questions
What is the weather like in Merano?
The Adriatic Sea has some impact on Merano's mild marine climate. Due to this impact, weather extremes are less severe than in other areas of the region. During the summer, temperatures typically range from 60ºF to 80ºF (16-26ºC) during the day and 50ºF to 60ºF (10-15ºC) at night. In winter, it is mainly 40-50°F during the day. The area gets plenty of rain throughout the year, so you should bring an umbrella or light jacket.
Where to stay in Merano?
Grand Hotel Bellevue is amazing for those traveling as a couple, as it is adults-only. Hotel Aurora, Hotel Therme Meran – Terme Merano, and Hotel Europa Splendid are other excellent choices.
Merano or Meran?
Both are correct. Merano is an Italian name, and Meran is the German variation.
Conclusion
If you are planning a trip to Merano, Italy, there is plenty of things to do. Visit the gardens and take in the sights of Trauttmansdorff Castle or explore some of the nearby museums like South Tyrol Archeological Museum. You can enjoy some local wine tasting at one of the many vineyards in town or go hiking on trails throughout South Tyrol.
Cheers, Nadia
This post might include some affiliate links. If you make a purchase through these links, I may earn a small commission at no additional cost to you. I appreciate it when you use my links to make purchases.