9 Best Italian Islands to Visit in 2023
Nadia Podrabinek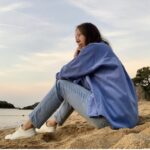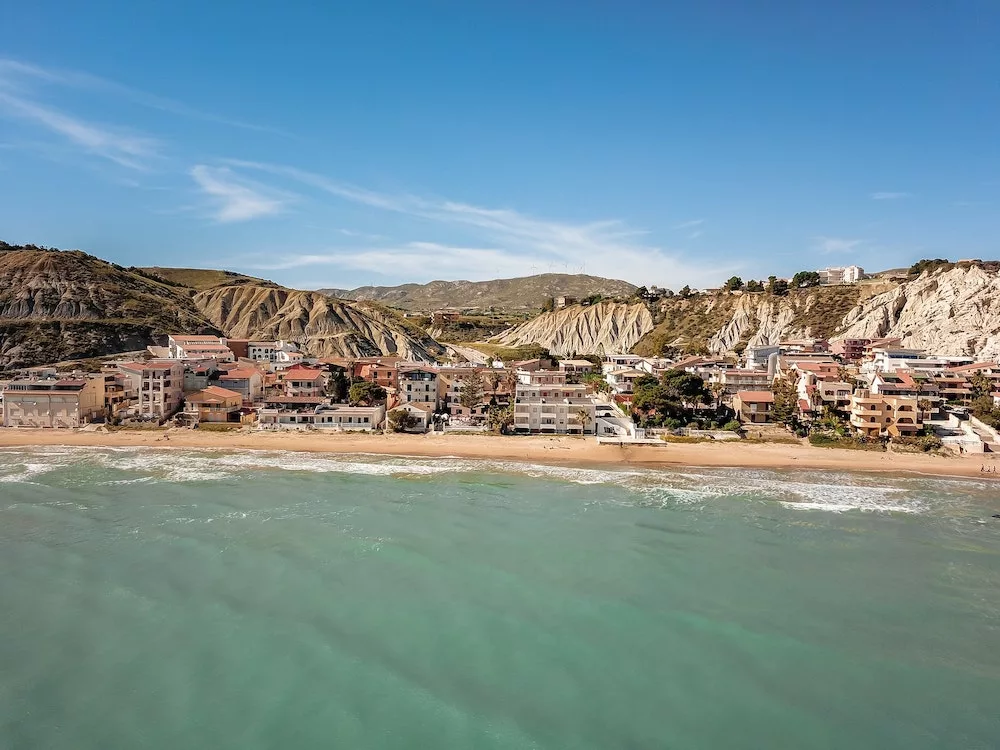 Without a doubt, Italy is one of the most desired countries to visit. It welcomes travelers with its good weather, beautiful scenery, and, of course, delicious food.
While the mainland has already earned everyone's love and admiration, there are places yet to discover: the Italian islands. Italy contains over 400 bigger and smaller islands on different seas. The majority belongs to the Mediterranean sea and covers around 4,700 miles (7,500 km) of coastline.
Of course, it is only possible to see some of them.
Here is the list of the best Italian islands in terms of size, cultural agenda, and tourist attractions.
1. Sicily: The best Italian island overall
The island is worth spending a couple of weeks.
Stands out from the traditional tourist destinations of Venice, Florence, and Rome.
Stunning beaches, scenery, and ancient ruins.
Unbelievable food!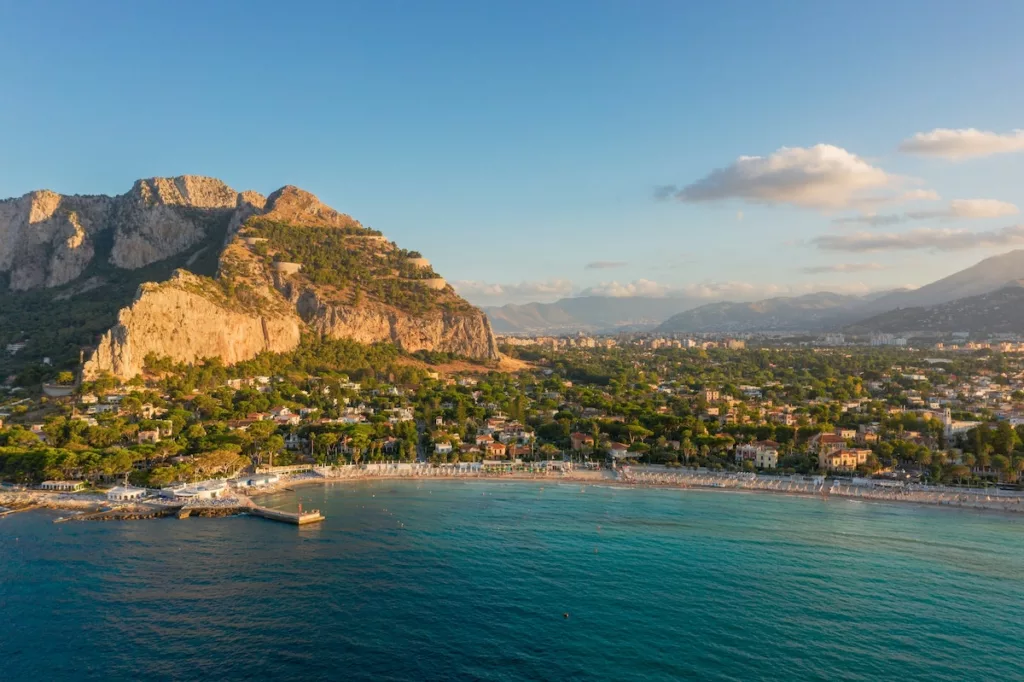 Sicily is the must-visit island in Italy for many reasons. It has stunning beaches, fantastic Sicilian cuisine, and is easily accessible from the mainland.
Sicily is also dense with historical sites from the Greek, Roman, Arab-Norman, and Baroque eras.
Visit Taormina, a popular town known for its stunning coast views from up on top of the cliffs, beautiful seaside locations at sea level, delicious food, and proximity to Mount Etna. The amphitheater in Taormina is also worth visiting; however, it can be crowded due to its popularity.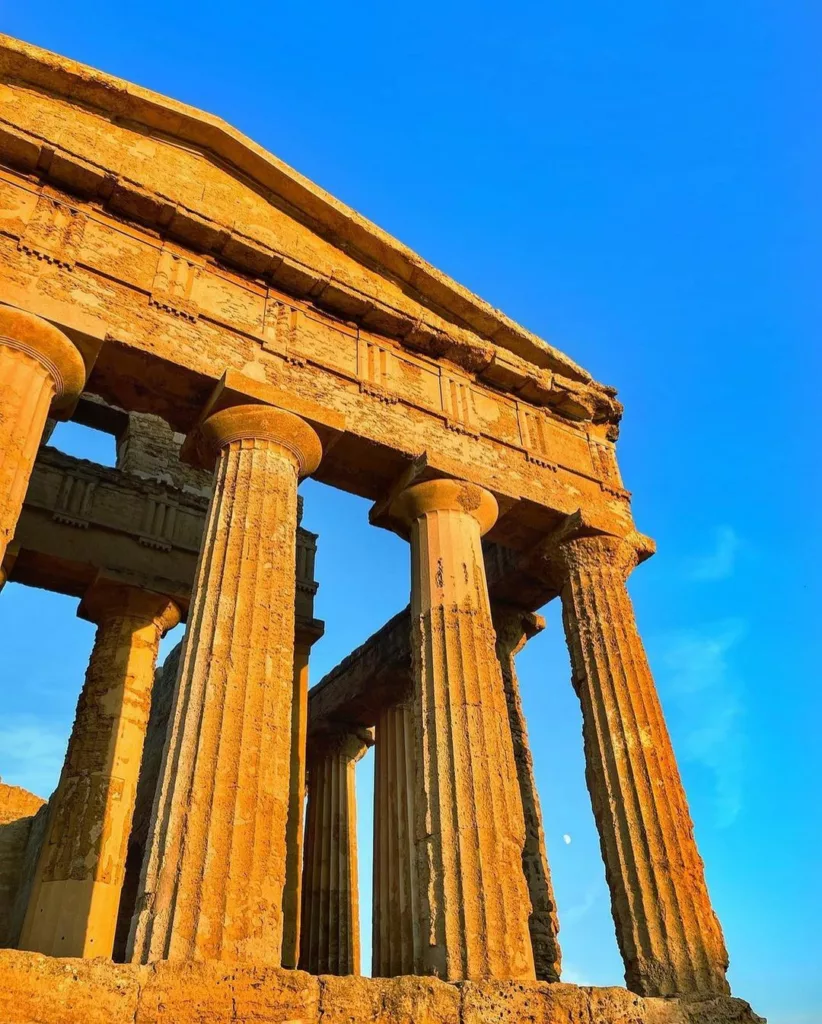 Also, go to Siracusa, a must-visit place: It features an ancient arena with no modern alterations and a castle on Ortigia Island from the late Roman empire. There are also sea caves to explore, lots of window shopping opportunities, and lovely cafes.
Catania is another unique town that just flopped on the coast near Etna!
Helpful tip See the Turkish Steps (Scala dei Turchi). Definitely worth a visit if you are around Agrigento.
2. Sardinia: The second-best island
Keep in mind that the northern and southern parts of Sardinia are different. The North is more touristic and has better access to services for non-Italians, while the South is wilder, with fewer people who can understand English.
Visit the Maddalena Archipelago and the Gulf of Orosei.
Go to Capo Testa, Cala Grande, and Valle della Luna (when in the North).
A solid choice for partying and hiking.
The island also offers a lot of history and archaeology.
The best time to come is June, September, and October.
Rent a car and go off the beaten path.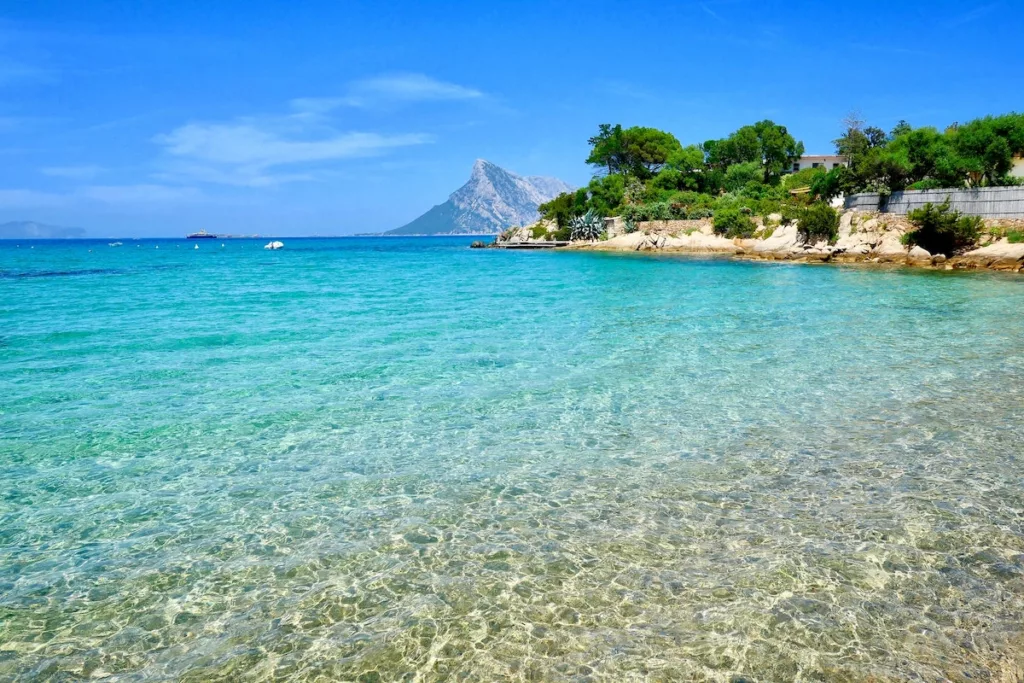 Going to Sardinia to enjoy a gorgeous time at the beach is definitely the right decision. This island has over 100 spots to your preferences, but they all share one thing in common: every beach is stunning. Sardinian sands are as white as snow, and the sea is so blue like nowhere else.
However, there are a couple more exotic beaches – like Spiaggia Rosa (literally "Pink beach"), where the sand is pink due to the tiniest pieces of corrals infused.
Thanks to the clear water and mild weather, Sardinia offers more than just beach bumming: among the most popular activities you can choose are snorkeling near the shore, diving off a boat, or walking along one of the coastlines to enjoy sunsets.
3. Capri: Beautiful, authentic, and … crowded
It is a relatively small island and can be a day trip on your itinerary. But I recommend you stay at least overnight.
Capri, the central city, is quite expensive and touristy. Stay in Anacapri. It has much better views and is less crowded, with an authentic Italian island experience.
Unpopular opinion: You can skip visiting the island if you are on a budget and have lots of things to do on the mainland.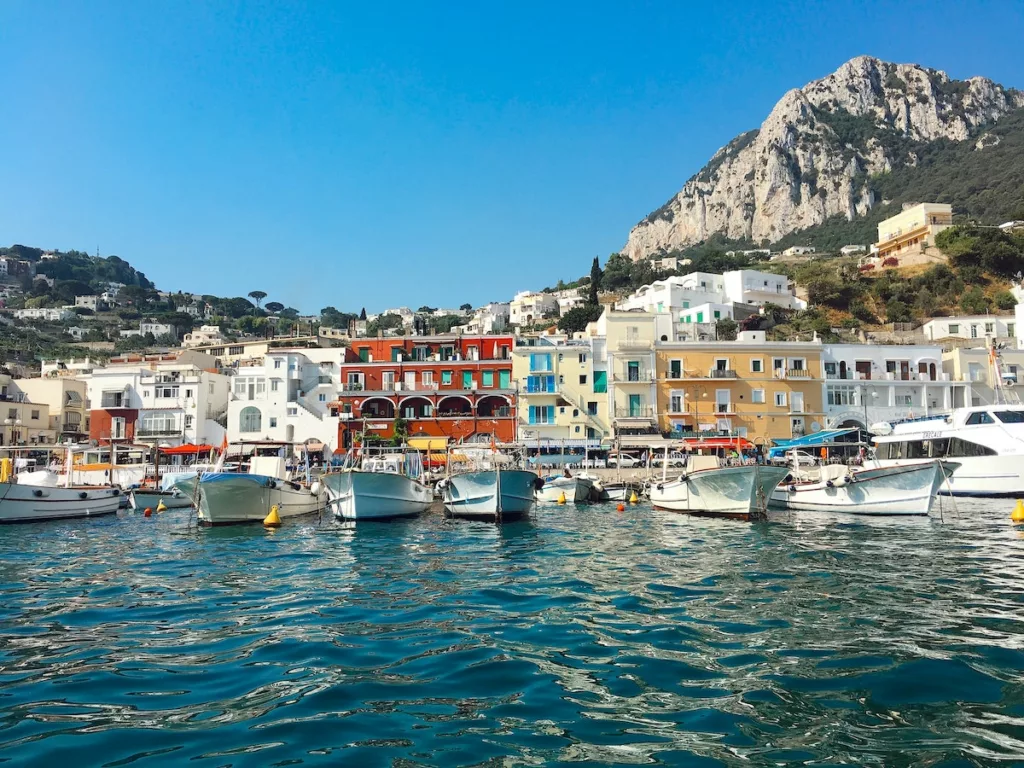 Choosing Capri as your destination cannot go right if you are not planning to shop. Apart from more common goods like velvet corals or limoncellos, purchase Capri's local cosmetics. Many handmaid perfumes, soap, and scented trinkets are a tribute to medieval crafting and the past's authenticity since the ingredients have remained the same.
The beauty of Capri island has been referenced in a handful of movies, poetry, and music. One of the places stands out like nothing else – The Blue Grotto (Grotta Azzurra). Today you can easily order a boat trip there and witness the magic that water and light create together – the surface color resembles a sapphire.
4. Ischia
A lot less crowded island than Capri, but still authentic and beautiful.
It is a real hidden gem.
Great food, walks, and boat rides.
Go to thermal spas.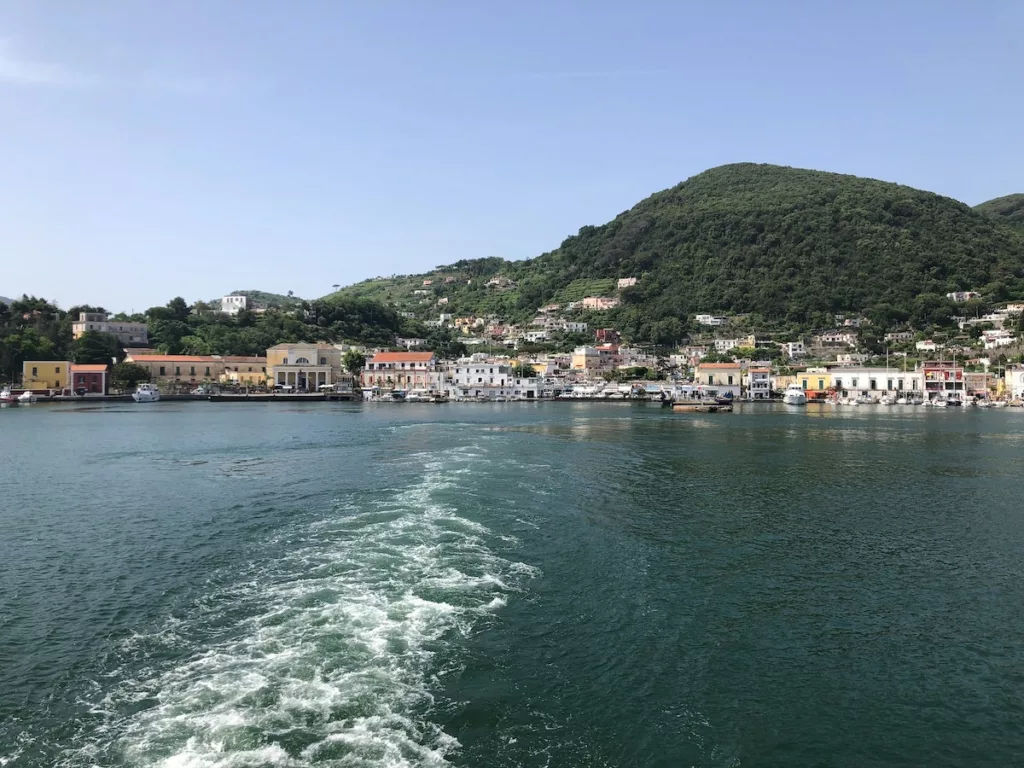 The island of Ischia deserves to be called the "spa capital." Around the year, people go there to relax in a hot spring and get rid of some health issues. The right mix of temperature, mineral richness and sunlight works miracles on the skin.
Thermal baths are also loved by those who prefer more classical treatments, such as massages, mud tubs, facials, etc. No wonder people love coming here – heaven-like pleasure at very affordable prices.
5. Elba
It is a lovely little island with an authentic atmosphere.
The beaches are relatively small, thus, tend to be crowded.
Visit Napoleon's Mill House.
Take a tour of the island.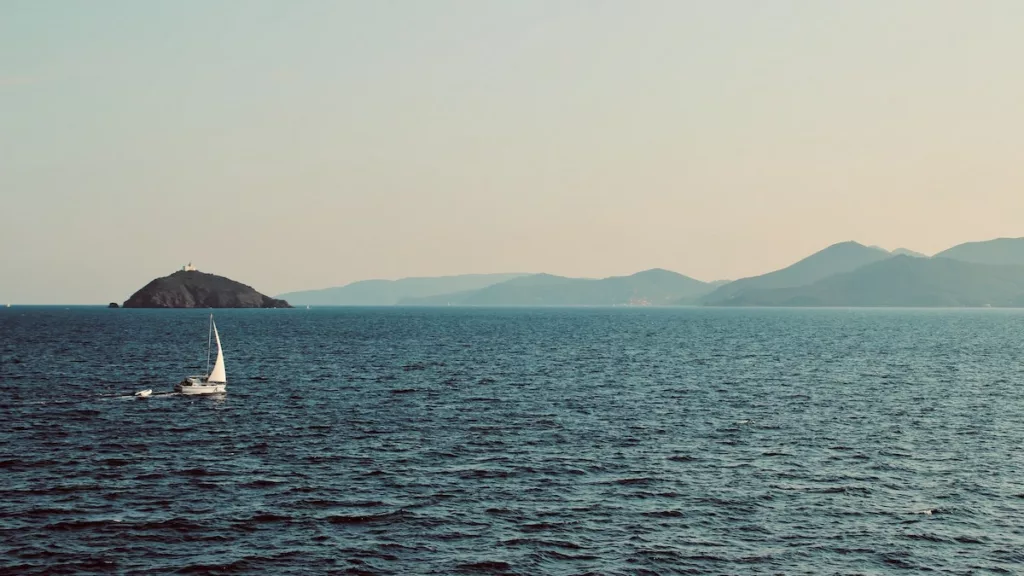 Visiting Elba is an excellent way to learn about ancient history. The island is known for iron mining around 400 BC when ancient Greeks and Romans used to call the island "Flame." Later another historical event brought attention to Elba – the exile of Napoleon Bonaparte and his regulation of the land.
Today Elba offers intellectual sightseeing and a decent commodity for those who like to rest in motion. Due to the island's size, it is convenient to move around by car or foot – hike trails are everywhere. After having a long walk up the hill, you can reward yourself by joining a wine tasting at a local winery.
6. Procida
This small island is often times overlooked by tourists.
Beautiful marina, colorful city, stunning views.
Once again, a very authentic "feel" of Italy.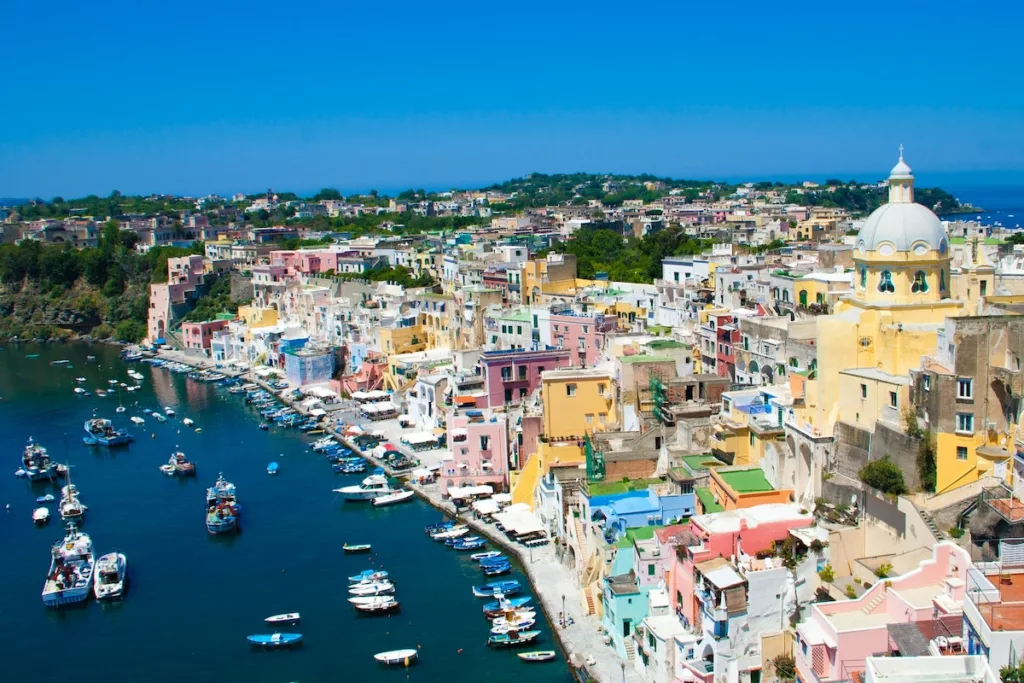 Procida is situated right between Ischia and Naples. It is a tiny island that, probably more than others, managed to reclaim its natural beauty. In 2023, the place will be filled with various Italian artists since just one year ago, it became "Italy's cultural capital."
As Procida cannot promise either mountains to climb or fields to walk at, you could spend the time trying out local fish delicacies. Clams, octopuses, and lobsters are irreplaceable in the local cuisine and make part of almost every dish. Combine that with a view of the Gulf of Naples – here's the original Procida quality time.
7. Pantelleria
A tiny island halfway between Sicily and Tunisia
An off-the-radar spot to take a closer look at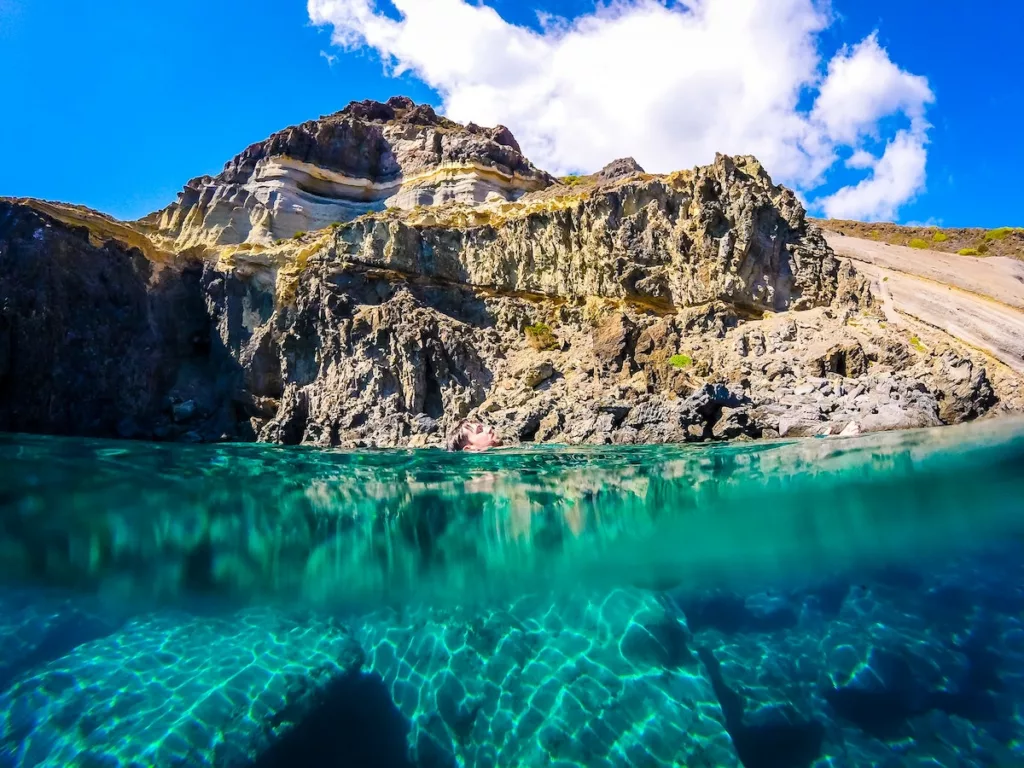 Pantelleria is a unique and beautiful island off the coast of Italy that is relatively undiscovered and unspoiled. It features hot springs, caves, volcanic lakes, Dammusi structures (traditional stone buildings of Pantelleria), olive orchards, and fields of capers.
The island has a rich history as it was inhabited by many civilizations due to its strategic location. Historically, Africa influenced the island, which has brought a lot of Arabic influence to the course of life. Most locals are fluent in more than just one language, and regional accents spoken here are a thing to keep in mind. If you can express yourself in Italian, though – you will get by just fine.
The wine tradition here has a very singular way of fermentation that adds hints of sugar and berries to the taste. Back it up with the traditional ricotta with mint or sour ravioli to experience the best moments of Italian cuisine.
Pantelleria is also an ideal destination if you are looking for a peaceful getaway in nature while still having access to some of the best beaches in the Mediterranean.
8. Lampedusa
A beautiful island if you are into diving and snorkeling.
Mesmerizing waters and beaches.
Rent a car in advance.
Two or three days is enough.
The island struggles with waves of African refugees. However, this does not affect travelers.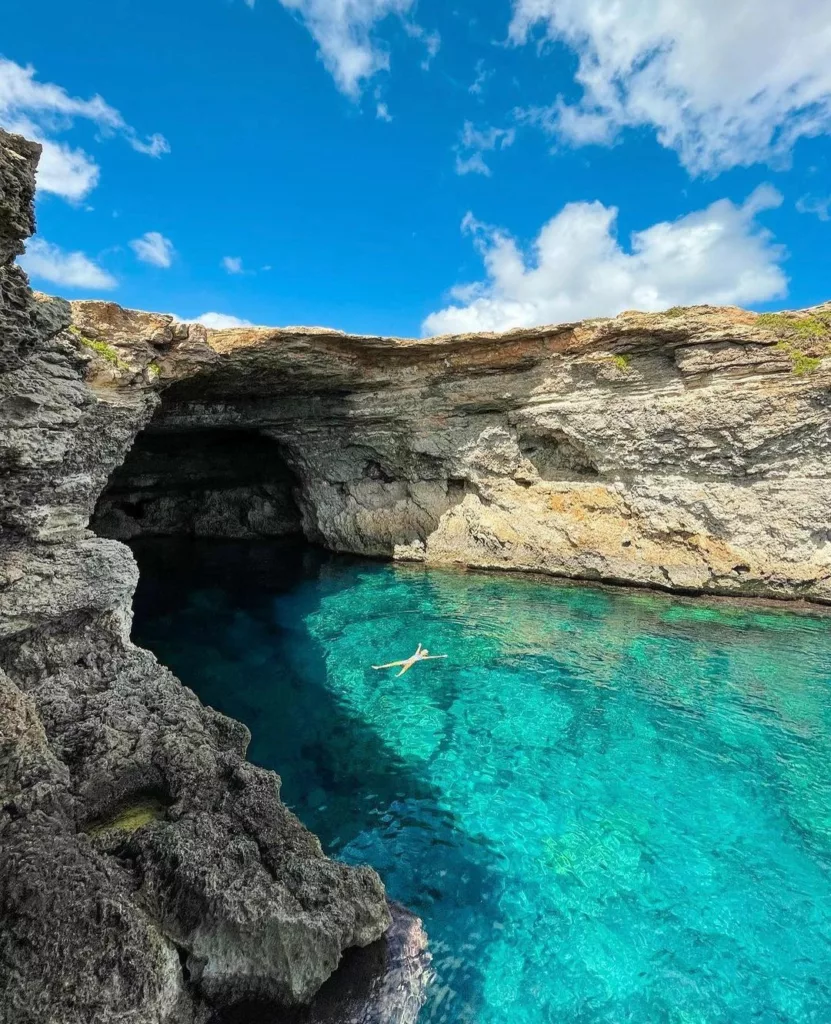 Going down to the South of Italy, you will see why Lampedusa is the ultimate dream for divers. The island is famous for its harbors that taunt travelers with their almost untouched majesty. Lagoons here are everywhere, and the water is crystal clear even if you dive without goggles.
9. San Domino
The biggest island of the Tremiti archipelago.
Beautiful bays, rocks, beaches, pine forests, and spectacular views.
Totally explorable by foot.
Take a boat ride to grasp all aspects of the place.
Can be crowdy in peak season.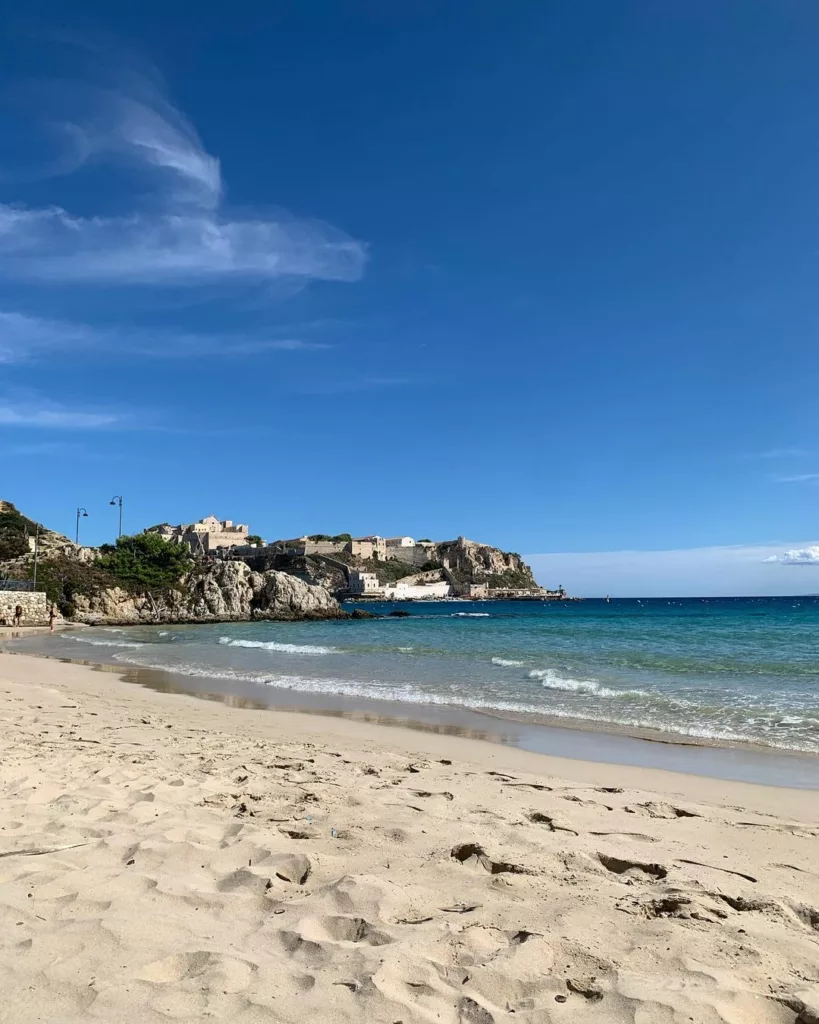 The island of San Domino belongs to the "Tremiti islands," a stunning archipelago that consists of five islands and two islets. Being the biggest island with the most developed tourist infrastructure, San Domino opens its doors to those willing to have a little bit of everything: hotels and bars are next to picturesque marine landscapes.
It is known for its crystal-clear waters, white sand beaches, and tranquil atmosphere.
If you are feeling adventurous, there are plenty of activities to keep you busy: snorkeling, diving, windsurfing, and kayaking.
Bonus: Ustica
A tiny island worth a day trip from Palermo (90 minutes by hydrofoil boat).
See a prehistoric village.
There are no beaches.
Lots of snorkeling and scuba diving opportunities with a rich fauna.
The island was used as a prison during Italy's fascist days.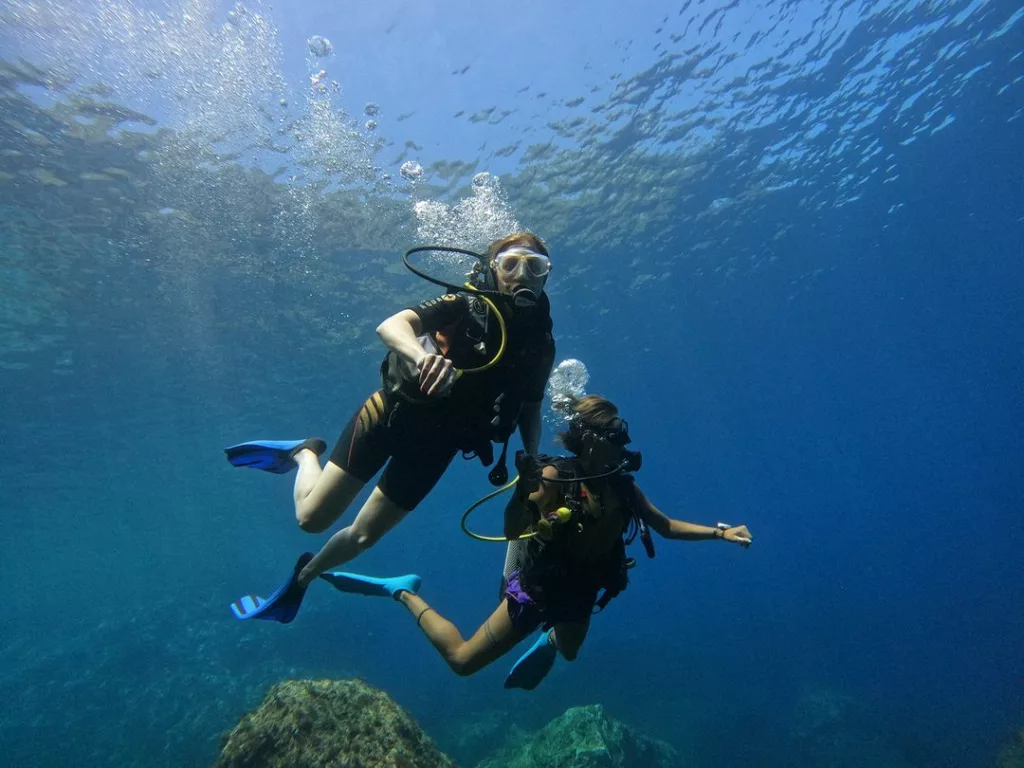 To get to Ustica, you will have to engage yourself in a ferry trip before. The good news is – the best port to set off is found in Sicily, which means seeing two islands at once! When in Ustica, you must spare time to enroll on a trip around caves and reefs. People call it a "rainbow" because the color pallet ranges from green to turquoise, from emerald to blue. Divers and snorkelers are almost entitled to meet rare inhabitants of the marine world: barracudas, moray eels, and starfish.
The map of Italian islands
Frequently Asked Questions
What are the main islands to visit in Italy?
Sicily and Sardinia are the two main, largest, and most popular Italian islands. 
Sicily vs Sardinia, which one is better?
It is hard to say; both are great places! 
Sicily is the largest island, and it has lots of history. You can explore ancient Greek ruins like Syracuse, Agrigento Valley of Temples, and Segesta. There are also fantastic beaches. Also, Sicily might be a tourist magnet even more due to the success of the recent HBO series "The White Lotus," filmed in Taormina, Sicily.
Sardinia is more laid-back and relaxed, but you have to rent a car to make the most of it. It is also more expensive.
What is the best time for a trip to Sicily?
The best time to visit Sicily is spring (March-May) and fall (September-November). The weather is mild, the days are long, and the crowds are thin. If you are going in summer, the main factor will be your heat tolerance. Be prepared for striking 111ºF (44ºC) in August when sirocco, a hot African wind, hits the island.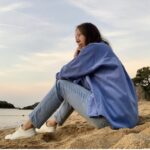 Hello, my name is Nadia.
I usually write about traveling (there are so many places to fit all the lifestyles), relocation (finding a job overseas or moving without losing an income), and living in a foreign country (adapting to a different culture and mentality). Follow me on Twitter, Facebook, Instagram, or LinkedIn!
This post might include some affiliate links. If you make a purchase through these links, I may earn a small commission at no additional cost to you. I appreciate it when you use my links to make purchases.