Spain In October 2023 – Things To Do, Weather, Travel Tips To Visit Spain This Fall
Nadia Podrabinek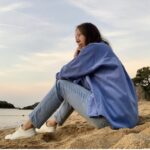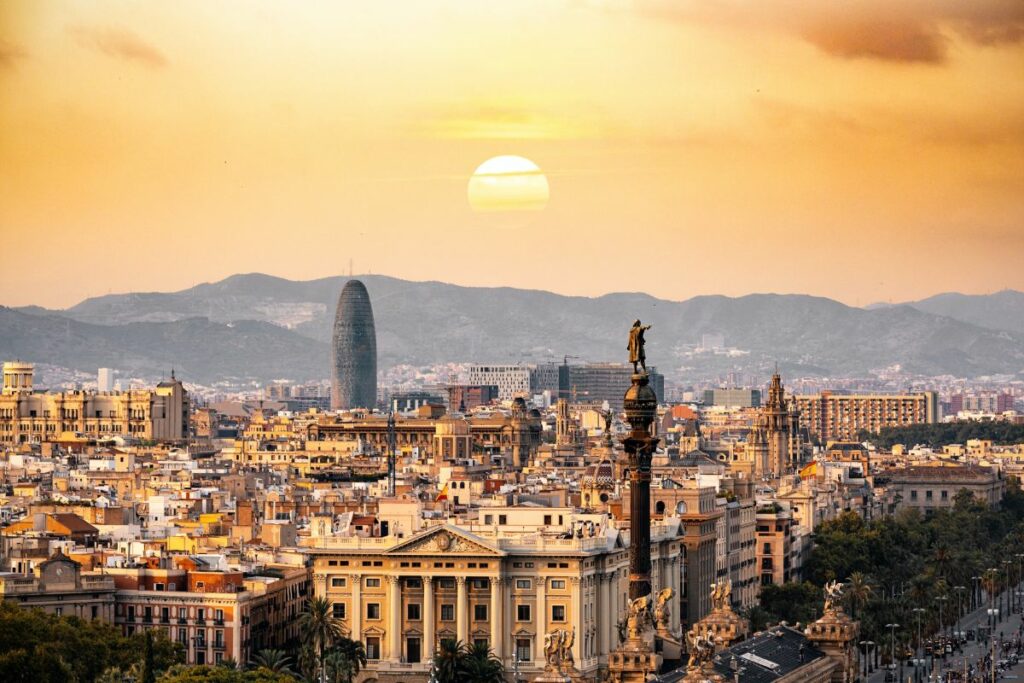 Want to spend a fall holiday in Spain? Well, then you must have great taste! Spain in October is an absolutely jaw-dropping destination, with surprisingly warm weather and plenty to see and do (without the usual crowds).
In this guide, I'll give you a taste of what your perfect Spanish holiday could look like in the month of October. From the weather to festivals and excursions to keep you entertained, I've put together the ultimate list of travel tips for visiting Spain this year! Let's get into it.
---
Key takeaways
October is the end of the tourist season, so you won't have to worry about crowds.
The weather in Spain in October is warm and pleasant, but you may want to bring a jacket for the evenings.
Always plan around the festivities if you're not planning to attend them, as some attractions and businesses are closed on these days.
Spain has plenty of popular attractions and activities, but make sure to take some time to do something unique like mushroom picking on your holiday.
---
Why Visit Spain in October?
Rather than asking the question 'Why should I visit Spain in October?', the real question is why wouldn't you visit Spain in October? Spain is a beautifully diverse country with plenty of history, culture, and entertainment. But there's something really magical about Spain in the fall months.
Firstly, October marks the end of tourist season in Spain. This means you won't have to compete with the massive crowds of people to enjoy everything this country has to offer. Although the main tourist destinations may still have some crowds, there aren't nearly as many as you'd find in the summer.
Additionally, exploring Spain in the pleasant weather that October brings can be more comfortable than sightseeing or roaming the countryside in the summer heat or the chill of winter. You can also witness the beauty of the fall foliage in October – particularly in regions like the Pyrenees or Sierra de Guadarrama.
As if the lower costs and quieter attractions weren't enough, Spain is also host to a range of festivals and events in October that can make your experience even more enchanting. Just be sure to book your tickets and plan your itinerary around these festivals to make the most of them!
Weather in Spain in October
If you're visiting Spain in October, you're catching some of the best weather this destination has to offer! During this time, the season is changing from summer to fall, meaning it's not quite as hot as earlier parts of the year but it isn't as cold as winter.
Throughout Spain in October, you can generally expect the daytime temperatures to average around 70°F – 75°F (21°C – 23°C). However, the weather in Spain in October can change depending on the region you're visiting. Similarly, the average nightly temperatures drop to 50°F – 55°F (10°C – 13°C).
The weather is slightly warmer in early October during the transition from summer. Although there isn't too much rainfall in October, you should still be prepared for unexpected showers (especially in mid-to-late October).
Regional weather in Spain in October
Northern Spain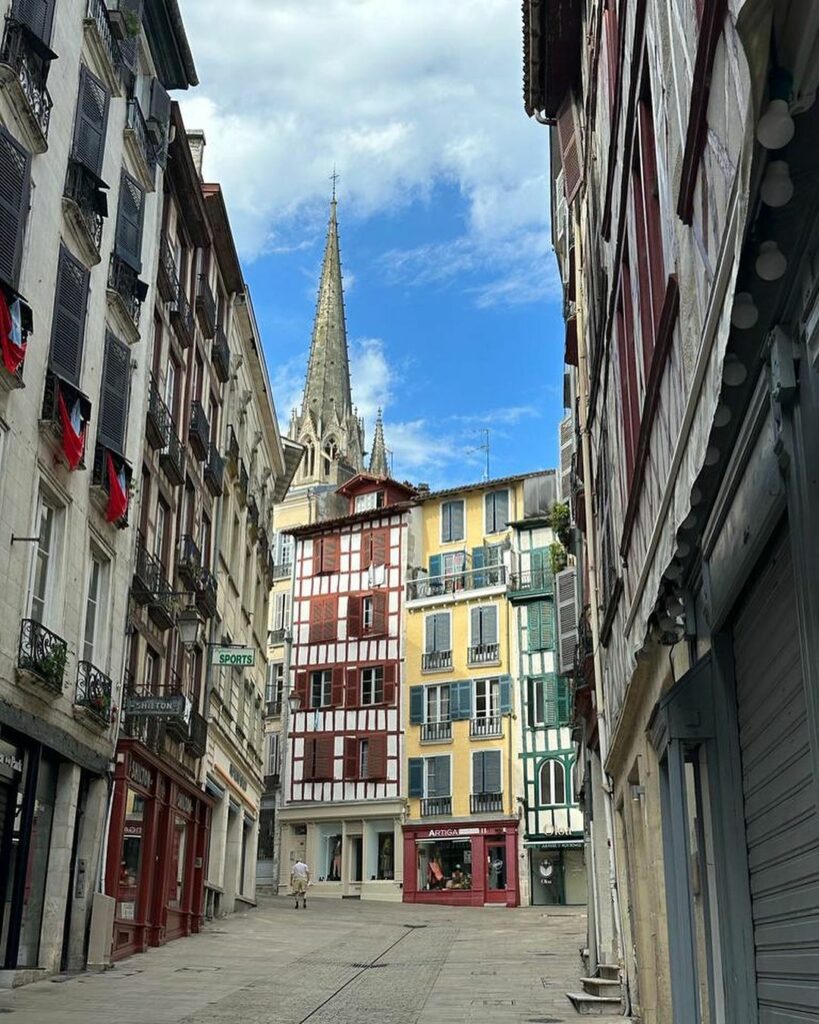 Northern Spain usually has cooler temperatures in October, ranging from 50°F – 70°F (10°C – 21°C). Rain is also more common here, and it can even rain for up to 13 days of the month. Be sure to grab a raincoat and some waterproof shoes if you're exploring during this time!
Northern Spain usually includes the following regions:
Galicia
Asturias
Cantabria
Basque Country
Certain parts of Navarre
La Rioja
Northern Castilla
Barcelona and Catalonia
Although Barcelona and Catalonia are part of northern Spain, these regions may experience slightly different weather patterns. Here, you can enjoy slightly warmer weather (around 5 degrees higher than average). It also only rains here around 6 days out of the month.
Madrid and Central Spain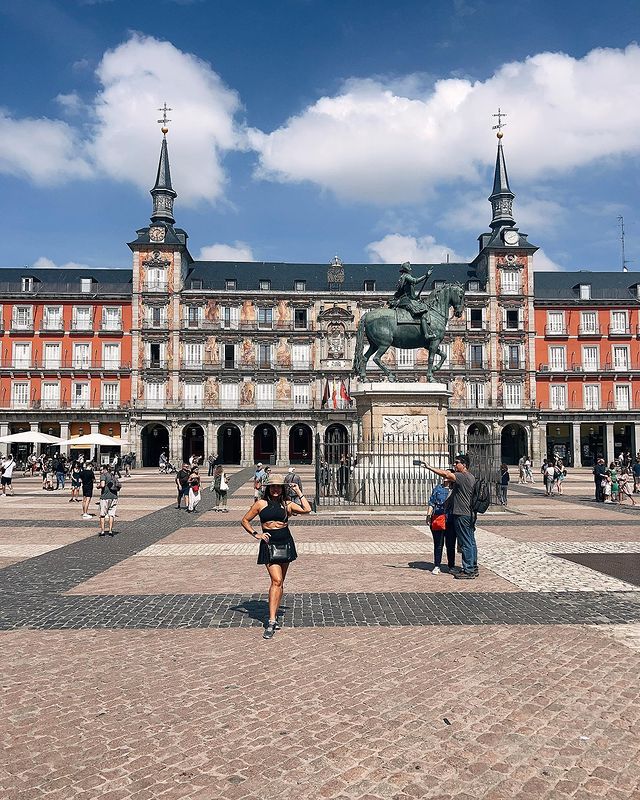 October and November are the best months to visit Madrid and Central Spain if you want to avoid the crowds during peak season. It may be slightly wetter than the dry summer months, with an average of 8 days of rain. The weather is similar to that of Barcelona and Catalonia, with slightly warmer days than northern Spain.
Southern Spain
In southern Spain, the weather conditions are absolutely perfect in October! The temperatures hover around 58°F – 79°F (14°C – 26°C) and can occasionally spike into the low 80s (around 27°C to 30°C). You also won't have to worry about too much rain, since most regions in southern Spain only experience an average of 3 – 4 days of rainfall.
Canary Islands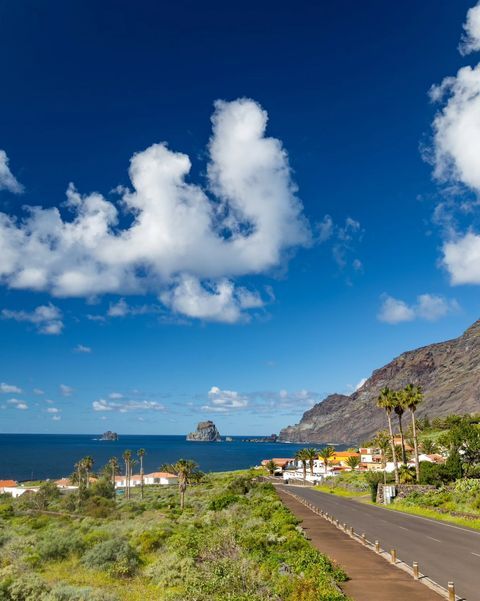 If you are going to Spain in October for perfect weather, then there isn't a better destination than the Canary Islands. Here, Spain offers sunny days of around 70°F – 80°F (21°C – 27°C). There's hardly any rain, either (only around 2 days)!
Regions and Cities to Visit in October 2023
There are plenty of places to visit in Spain in October. While each region and city has something unique to offer, I've compiled my favorite destinations for anyone who wants to take in the fall vibe of Spain – especially first-time visitors!
Barcelona
Barcelona is beautiful in the fall months, especially in October. During the day, you can expect comfortably warm temperatures that are perfect for exploring. Additionally, there's minimal rainfall, so your plans won't be shut down by bad weather. It's also home to plenty of unique local events, so be sure to keep an ear to the ground and book your tickets for the cultural events you want to attend.
Top things to do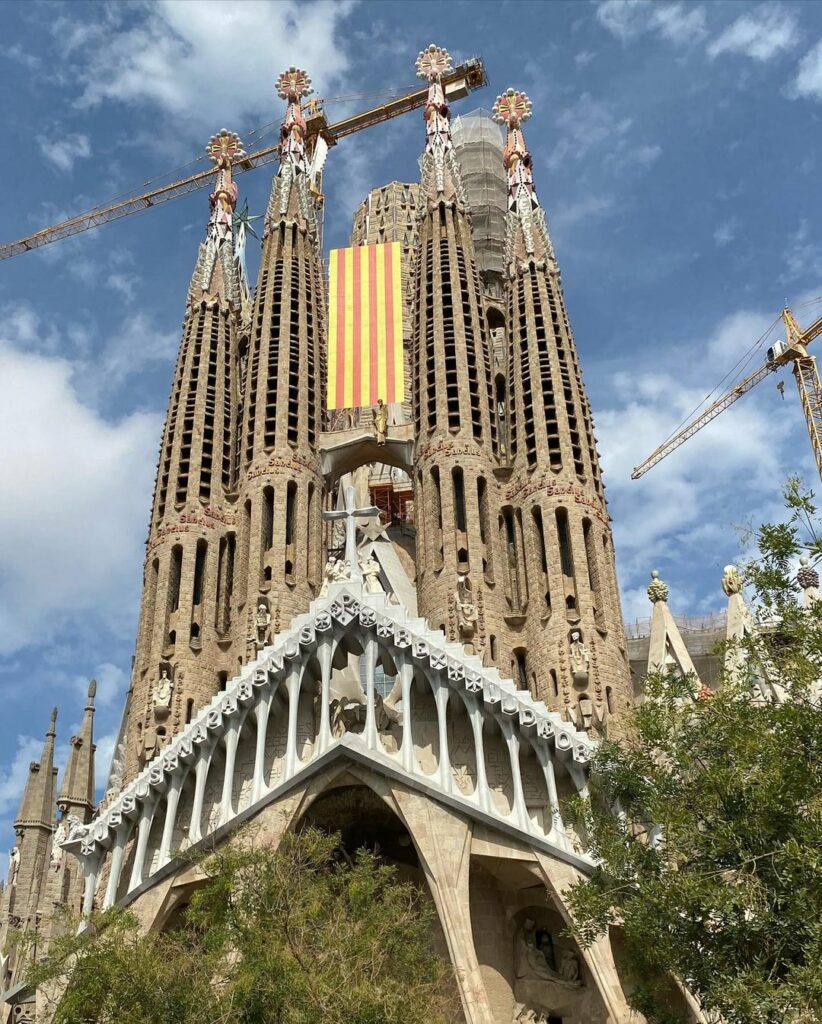 Visit Sagrada Familia: Explore Gaudi's iconic masterpiece – the Sagrada Familia Cathedral! You can also enjoy it with fewer crowds and tourists around.
Visit the museums: Barcelona is filled with museums for you to enjoy. It's the ideal day out for history buffs!
Visit the Montserrat: Take a day trip to the sacred Montserrat abbey and mountain, which is home to the famous Black Madonna statue.
Events and festivals
Be sure to catch a concert from the Barcelona Jazz Festival.
Take a day trip to Sitges, which is a coastal town near Barcelona that hosts the Sitges Film Festival in October.
At the end of October, you can catch the 48H Open House to explore usually inaccessible buildings.
Tips
Take advantage of free museum visits. For example, museums like the Picasso Museum and the Museum of the History of Barcelona (MUHBA Placa del Rei) are free to visit on the first Sunday of the month.
Book some skip-the-line tickets. There are several available that will give you immediate access to the top local attractions without having to wait in line.
Madrid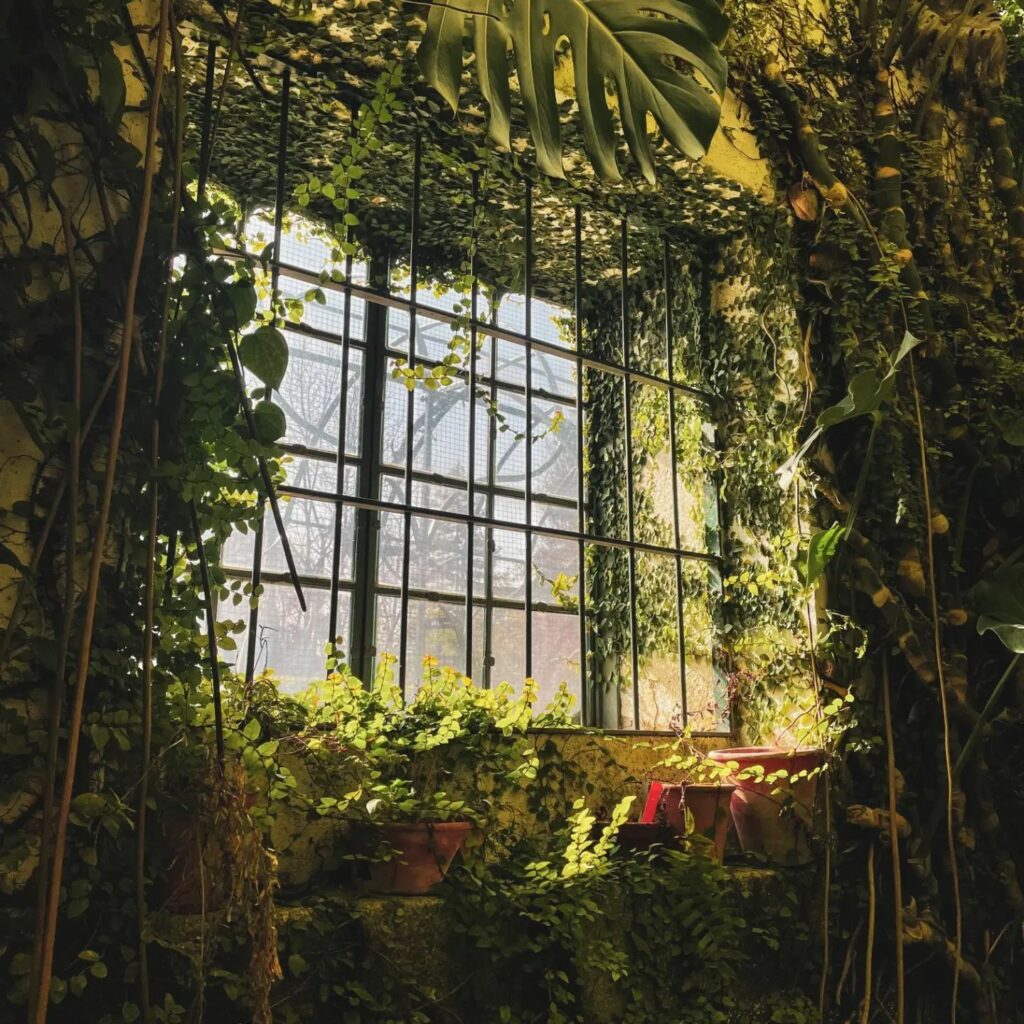 As the capital city of Spain, it's no wonder that thousands of tourists flock here every year. In October, the weather is slightly cooler than in other regions (especially in the evenings), so it's a good idea to bring a light jacket to keep you warm. There isn't much rain, though, and you can generally expect dry and mild weather here.
Top things to do
Visit the Royal Botanic Garden of Madrid: Enjoy all of the beauty of autumn by heading to the Botanic Garden, which is home to an extensive collection of plants and herbs from around the world.
Visit the Museo Nacional del Prado (Prado Museum): Take in one of the most beautiful art galleries in the world. It's less crowded in October than in the summer months, giving you a chance for a leisurely stroll through the artwork.
Visit Retiro Park: This park is the best place to take in the fall foliage – right in the heart of Madrid!
Events and festivals
During Madrid Otra Mirada (MOM) in late October, you can explore over a hundred cultural and heritage sites that are usually closed to the public.
If you're in Madrid on the 12th of October, don't forget to participate in the Hispanic Day events.
Families and couples will love the Madrid International Light Festival, which lights up iconic locations throughout the city.
Tips
Be mindful that events and festivals can cause closures in certain areas, so be sure to plan ahead.
As the weather starts to cool down, don't forget to try Spanish soups and broths like the famous Cocido madrileño.
Seville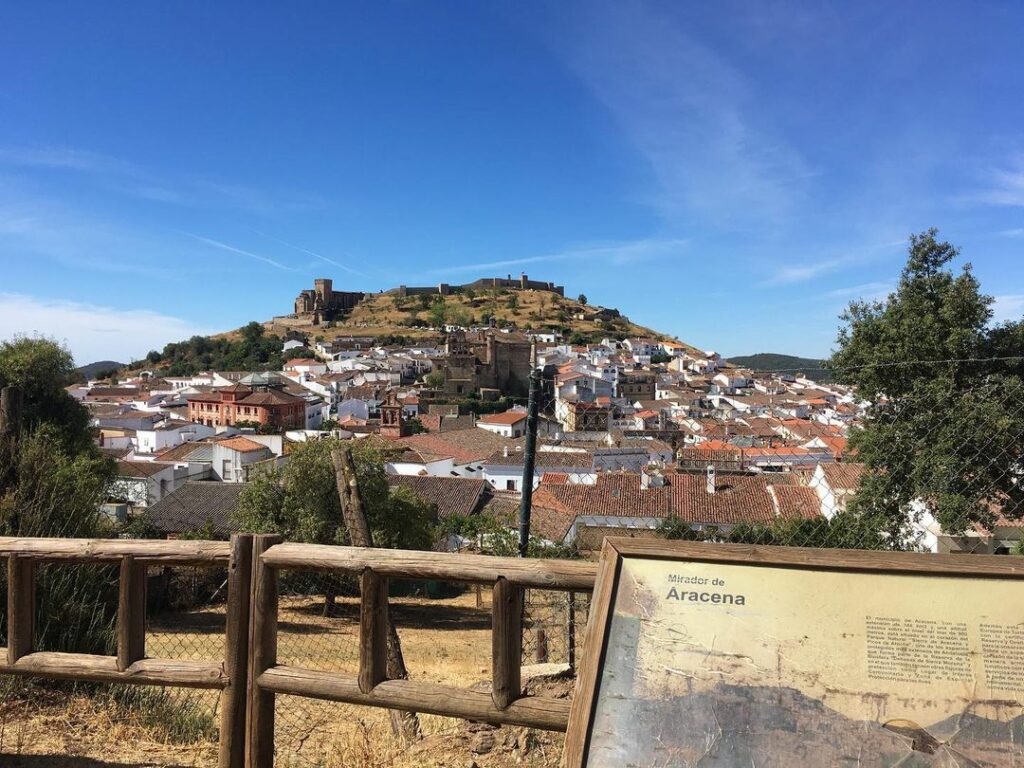 Seville is the biggest city in Andalusia and is a great place for enjoying Spanish culture. During the start of fall in October, the weather is perfect for wandering around the city streets and participating in local events without worrying about the summer sun. The early mornings can be chilly, though, so be sure to pack a lightweight jacket.
Top things to do
Visit Sierra de Aracena: This beautiful mountain range just outside of Seville has amazing hikes with gorgeous views of the countryside.
Visit the Cathedral of Seville: Explore one of the biggest Gothic cathedrals in the world, which is also a UNESCO World Heritage Site.
Visit the Alcázars Palace: Located in the very heart of Seville, take some time to immerse yourself in the stunning architecture of Alcázars Palace.
Events and festivals
If you're visiting Seville in early October, be sure to check out the Festival of Nations in the Jardines del Prado de San Sebastián park.
The prestigious Bienal de Flamenco (celebration of the flamenco dance)usually takes place in October, so don't miss out!
Tips
Take advantage of the weather and explore the city by bike or go hiking in Sierra de Aracena.
Make sure to explore neighborhoods like Santa Cruz and Triana to get a more authentic view of Spain.
San Sebastian
Unlike some of the warmer parts of Spain in October, San Sebastian can sometimes be a little chilly and have more rainfall in October. Still, all you need is a good raincoat and a portable umbrella to keep you dry in unexpected rain!
Top things to do
Visit the Basque Coast Geopark: Discover unique geological formations and landscapes across the coast of Guipuzcoa.
Visit the Monte Igueldo Amusement Park: If you're traveling with family, you can't go wrong with an amusement park!
Visit the Cider Houses of Guipuzcoa: Experience the Basque cider tradition known as 'sidra'. After all, October is cider season, so you don't want to miss out on a cider tasting as part of your itinerary!
Events and festivals
Indulge in a culinary adventure at the Gastronomika Festival.
If you're a movie buff, you're in for a treat at the San Sebastian Horror & Fantasy Film Festival.
Tips
Take advantage of rainy days by visiting local museums like the San Telmo Museoa or the San Sebastian Diocesan Museum.
Keep a raincoat on hand and always check the weather forecast.
My Top Special Things to Do in Spain in October
Hiking in the Pyrenees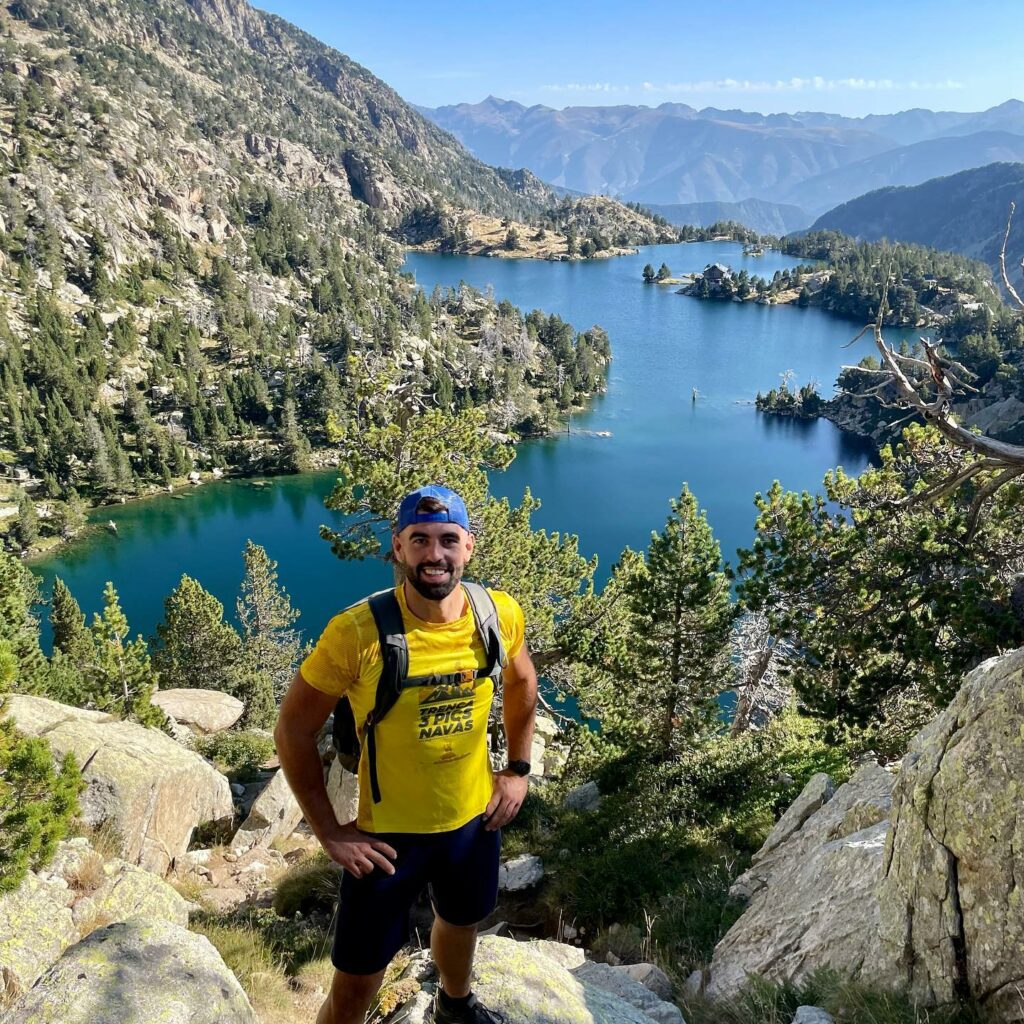 Hiking in the Pyrenees Mountains offers you an incredible range of diverse trails and experiences, from long-distance treks to shorter day hikes.
Best hikes
Carros de Foc: This multi-day trip in the Spanish Pyrenees connects nine mountain huts in the Aigüestortes i Estany de Sant Maurici National Park. You can find it around 4 hours northwest of Barcelona.
GR11: Also known as the Spanish Pyrenees Trail, this trek is another long-distance hike through the Spanish part of the Pyrenees Mountains.
Cadaqués to Roses: This coastal hike in the northeastern part of Spain is right along the Mediterranean Coast. It combines hiking with beautiful seaside views, starting at the town of Cadaqués and ending in Roses.
Considerations for October
October marks the transition into fall, which means some cooler temperatures around the mountains (especially at higher elevations). Be sure to come prepared with cold-weather gear.
Mountain huts and facilities may sometimes close around October, so it's essential to check their availability and make reservations in advance.
Daylight hours are shorter in October, so remember to plan your hike accordingly.
Tips
Always check the trail conditions and weather forecast before you head out on your hike.
Make sure to carry enough food and water with you, as some services along the trails may be limited.
Wine Tours in La Rioja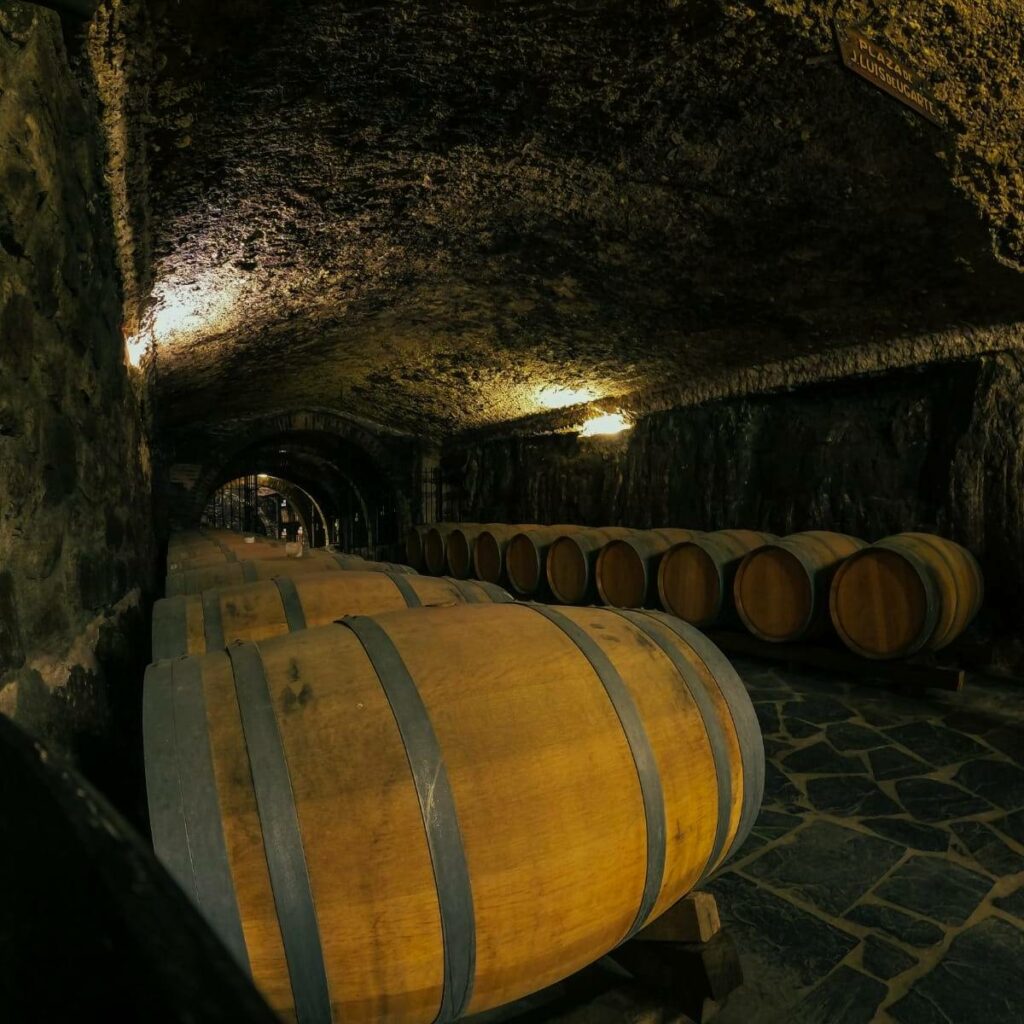 Besides attending the amazing Rioja Wine Festival toward the end of October, there are plenty of wineries and tour options for you to enjoy in La Rioja.
There are several guided tours around plenty of the local estates, but you can also go on a self-guided tour if you're feeling adventurous. Just be sure to pick up a Rioja Winery Pass!
Wineries to visit
Bodega Eduardo Garrido Garcia: Offers a wine-tasting and tour experience at the Garrido estate in Rioja Alta for around $16 (€15).
Eguren Ugarte: Explore the Rioja Alavesa estate and tickle your taste buds with wine tastings from $16 (€15).
Bodegas Riojanas: Learn more about the history, tradition, and winemaking at Bodegas Riojanas in Rioja Alta for $19 (€18).
Harvest festivals in October
Peñafiel Grape Harvest Festival (Castile And Leon)
The Grape Harvest Festival In Sitges (Catalonia)
Rueda Grape Harvest Festival (Valladolid)
Beach Days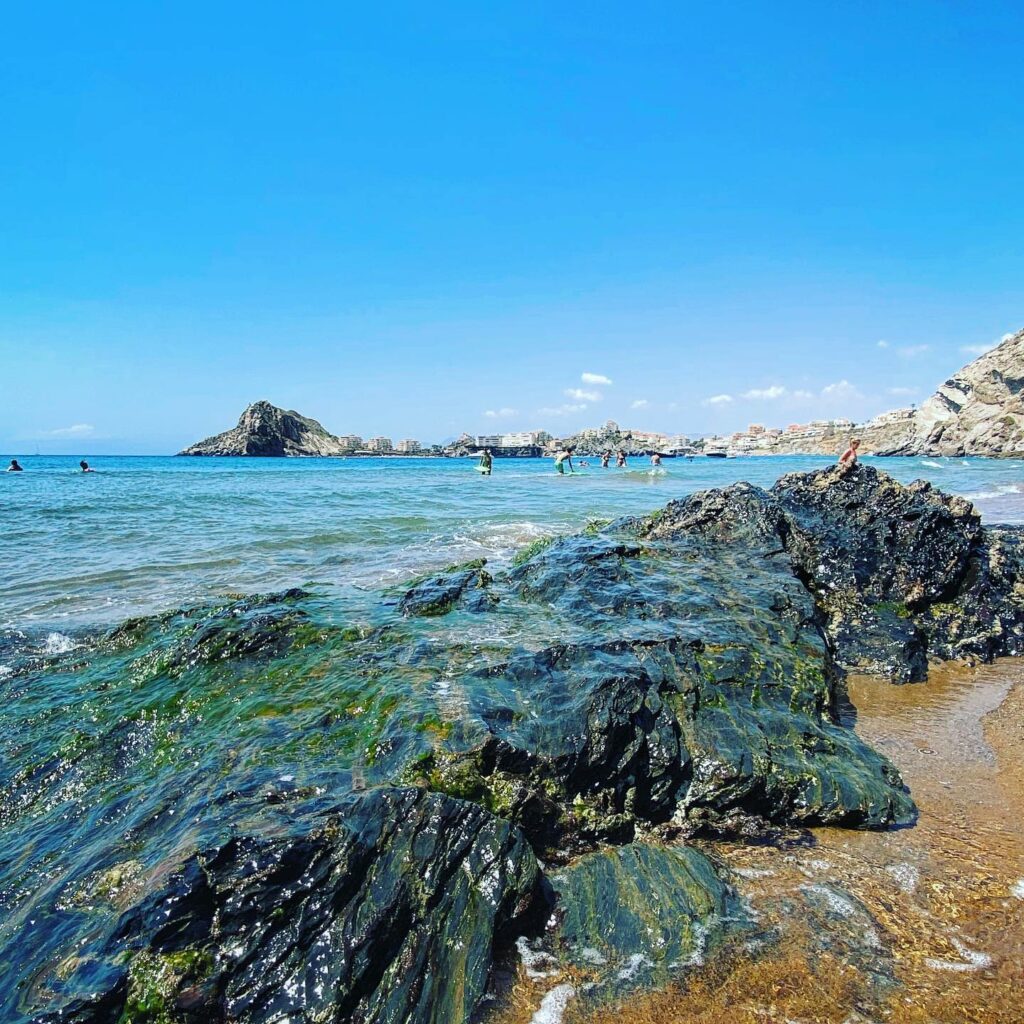 While the weather is starting to cool down in October in Spain, you can still enjoy swimming, boating, and coastal hikes and walks along some of my favorite beach destinations. If you're keen on having a beach day on your Spanish vacation, you should check out these gorgeous beaches:
Flamingo Beach
Playa Amarilla
Santa Catalina
Playa de Jandia
Playa de Cofete
Flag Beach
Mushroom Hunting in Catalonia
Mushroom hunting is super fun, mixing the adventure of the great outdoors with the excitement of a little treasure hunt. However, if you're looking for mushrooms around Catalonia, be sure to familiarise yourself with those that are safe to pick.
Best trails
Montseny National Park: Montseny is a well-known destination for mushroom hunting. It's a great place to find a variety of mushrooms like rovellons, negrilla, chanterelles, and trompetes de la mort.
Collserola Natural Park: Located near Barcelona, this natural park is an easy and accessible option for a day trip. Make sure to explore the Holm oak forests and look for Amanita caesarea, pampas or silversides, and apagallums.
Sierra de la Marina: Close to Barcelona, this mountain range spans over 2,000 hectares of various tree species. In the autumn, you can find chanterelles, cardinal mushrooms, trompetes de la mort, and dampers.
Tips
Always learn how to identify mushrooms correctly.
If you don't know what mushroom you're picking, don't consume it.
Flamenco Shows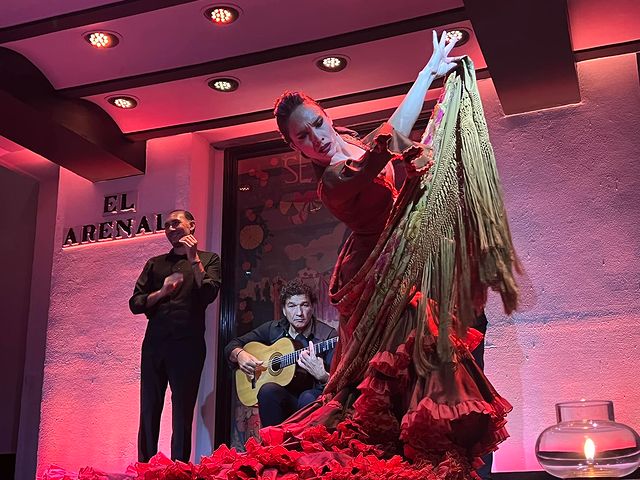 You can experience amazing flamenco shows all year round in Spain, but October holds special significance for enthusiasts. This is mainly because the Bienal de Flamenco (one of the biggest flamenco festivals in the world) is held in Seville in October. If you're visiting during this month, be sure to book your tickets to experience this ultra-unique event!
Best venues for flamenco shows
Tablao El Arenal: This Seville venue is famous for its intimate and authentic flamenco performances, with some of the best Andalusian dancers, singers, and musicians.
Tablao Cordobes: In Barcelona, Tablao Cordobes is a top choice for flamenco lovers! The passion and atmosphere here is almost palpable and makes for an unforgettable visit.
Cafe de Chinitas: Madrid is yet another city where you can experience exceptional flamenco shows that are out of this world! Not only can you enjoy a show here, but you'll also be visiting one of the city's most iconic venues.
Museum Visits
There's no doubt that Spain is filled with beautiful museums. And, if your trip falls in October, you may even be able to catch the Museo Casa Natal Picasso's "The Ages of Pablo", which runs until the first of the month, or the Guggenheim Bilbao Museum's "Matter and Body", which runs into 2024.
Some of the best museum visits you need to add to your itinerary include:
Prado Museum (Madrid)
Reina Sofia or the Museo Nacional Centro de Arte Reina Sofia (Madrid)
Sagrada Familia Museum (Barcelona)
Alhambra Palace (Granada)
Guggenheim Museum (Bilbao)
Local Festivals in October 2023 that You Must Attend
October is filled with unique local events and opportunities to really immerse yourself in the Spanish culture.
Here's a list of the local festivities happening in October in Spain that you won't want to miss out on:
Autumn Fair (30 September – 8 October)
San Lucas Festival (8 October – 18 October)
Valencia Day (regional holiday on 9 October)
Fiesta Nacional de España (public holiday on 12 October)
Fiestas del Pilar (9 October – 18 October)
Marbella Film Festival (4 October – 8 October)
What to expect
Although it's no longer peak season in October, you can expect large crowds of people at these festivals.
There may be some street closures to account for events and festivals, so remember to plan around them!
Many celebrations include fireworks, so be prepared for loud noises and bright flashes.
You can expect tons of traditional foods and drinks at these events – don't forget to try as many as you can.
Tips
If you're traveling during a festival period, always book your accommodation in advance.
If you're attending any religious festivals, remember to dress appropriately.
Always watch your belongings in big crowds, otherwise, you may lose them!
On traditional holidays, remember to respect local customs and traditions.
Travel Tips to Visit Spain in October
What to pack
Packing for Spain in October is similar to packing for the warmer seasons since the weather is still warm and comfortable. However, there are a few essentials you won't want to forget at home!
Here are some of the most important things you need to pack when you're visiting Spain in October:
Light layers: Make sure to pack a few light layers that you can add to or remove depending on the weather. Try to include T-shirts, light long-sleeved shirts, lightweight sweaters, and a light jacket. This will help you stay prepared if there are any unexpected weather changes.
Comfortable shoes: Don't forget a pair or two of super comfortable walking shoes! Trust me, your feet will thank you when you're exploring nearby attractions, hiking, or doing any other outdoor activities.
Swimwear: If you plan on swimming, you're going to need to pack your swimsuit. Even if swimming isn't on your agenda, having at least one swimsuit may be useful for any impromptu beach days.
Rain gear: Since October in Spain still brings a little rain and wetter weather with it (in some regions more than others), it's a good idea to bring a rain jacket or small, portable umbrella with you. Make sure to bring something small and light enough to pack into your backpack, though.
Sun protection: When the sun is shining, you need to protect your skin and keep yourself feeling cool and comfortable. Be sure to bring your sunscreen and sunglasses to use any time you're outdoors in the sunshine. A hat may also be a good idea to keep the sun out of your eyes.
Getting around Spain
Getting around on your Spain holiday is easy and convenient. However, I understand how overwhelming it can be as a first-time traveler to a strange country. So, I've compiled a few travel tips for getting around when you visit Spain.
Here are the best tips for traveling in Spain:
Spain has a great public transport system that includes buses, trains, and metros. You should try to consider public transport for city-to-city travel in major cities like Madrid, Barcelona, and Valencia. Be sure to book your tickets in advance to avoid long queues!
Spain's high-speed train network (AVE) connects most of the major cities and is a quick way to travel between destinations. It's fantastic for sightseeing on a shorter Spanish holiday.
If you're traveling to (or planning to explore) more rural areas with limited public transport, it may be a good idea to rent a car. On average, a week-long car rental costs around $250 (€233). A car is also a great idea for getting around in the rain.
It's easy to get around by walking or cycling. There are plenty of cities that are easy to explore on foot. Or you can also rent a bicycle from one of the many bike rental agents. Remember to ask your hotel about the bike rental services they may offer. It's important to have a backup plan, though, for those rainy days.
Tips on where to stay
Finding the right accommodation when you visit Spain in October can be tricky. Of course, you'll want to balance crowds (which are still present, even outside of peak season) and price. Ultimately, you'll want to pick somewhere that suits your needs and preferences.
Some of the best advice I can give you on picking somewhere to stay on your visit to Spain includes:
Book in advance: Although it isn't peak season, Spain is still a popular destination in October. For this reason, you may want to book your accommodation in advance to secure your perfect hotel or resort. Additionally, booking in advance may be cheaper, allowing you to save extra cash for your travel budget.
Consider quiet destinations: While Spain's most popular destinations, like Madrid, Barcelona, and Seville, are always busy, considering quieter destinations may help you to book more affordable accommodation. Instead of paying exorbitant amounts for your hotel, you can use the extra money to travel between cities to explore.
Consider mid-range hotels: Mid-range hotels in Spain offer a good balance between comfort and affordability. Try to look for three or four-star accommodations in convenient areas, so that you're still close to all of the attractions you want to see.
Look for deals and packages: Remember to check if any hotels or resorts are offering special deals or packages over the dates of your stay. In some cases, you can significantly reduce your costs by scoring deals that include accommodation, meals, and transport options.
Conclusion
Now that you know a little more about what Spain can offer you in October, I'm sure you're rearing to go! With all of these helpful tips and tricks, and an itinerary full of my favorite places to visit, planning your trip will be easier than ever. All you need to do is book your flights, pack your bags, and get ready to experience this incredibly diverse and beautiful country in the month of October!
Frequently Asked Questions
Is October a good time to go to Spain?
October is a great time to visit Spain since there is warm and pleasant weather. Additionally, most of the destinations in Spain are less crowded than during peak season, which is from July to August.
Is Spain still hot in October?
Spain isn't hot in October, but it does offer a mild and comfortable climate. This weather is perfect for exploring this incredible country without worrying about any biting cold or sweltering heat. Just be sure to take some rain gear with you depending on where you plan to visit!
Which part of Spain is best in October?
The best part of Spain in October depends on your preferences. If you want warm and sunny weather, the southern part of Spain is ideal. But if you want consistently pleasant weather for hitting up the beaches or enjoying outdoor activities, the Canary Islands are perfect.
Can you still swim in Spain in October?
You can definitely go swimming in Spain in October. Still, you'll want to visit the warmer regions for swimming and other water activities. For example, coastal regions like Andalusia and the Costa del Sol still boast warm sea temperatures until late October.
What to wear in Spain in October?
What you'll wear in Spain in October depends on where you're visiting. If you're visiting the northern or inland regions of Spain, you'll want some warmer clothing for when temperatures dip or there are unexpected showers. In southern Spain, you can pack lighter, cooler clothing (but I'd still recommend having a rain jacket on hand, just in case).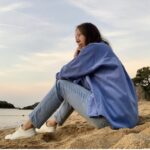 Hello, my name is Nadia.
I usually write about traveling (there are so many places to fit all the lifestyles), relocation (finding a job overseas or moving without losing an income), and living in a foreign country (adapting to a different culture and mentality). Follow me on Twitter, Facebook, Instagram, or LinkedIn!
This post might include some affiliate links. If you make a purchase through these links, I may earn a small commission at no additional cost to you. I appreciate it when you use my links to make purchases.