Hiker's Wishlist: 44 Gift Ideas for Trail Lovers
Nadia Podrabinek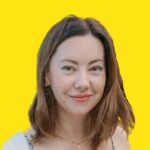 Written by Nadia Podrabinek
Hello, my name is Nadia. I usually write about traveling (there are so many places to fit all the lifestyles), relocation, and living in a foreign country (adapting to a different culture). My travels stretch beyond Spain, with journeys to the US, Italy, Norway, Portugal, and France. Relocating to Spain in 2018, I lived in cities from Barcelona to Madrid, currently calling Valencia home.  Follow me on Twitter, Facebook, Instagram, or LinkedIn! ... show more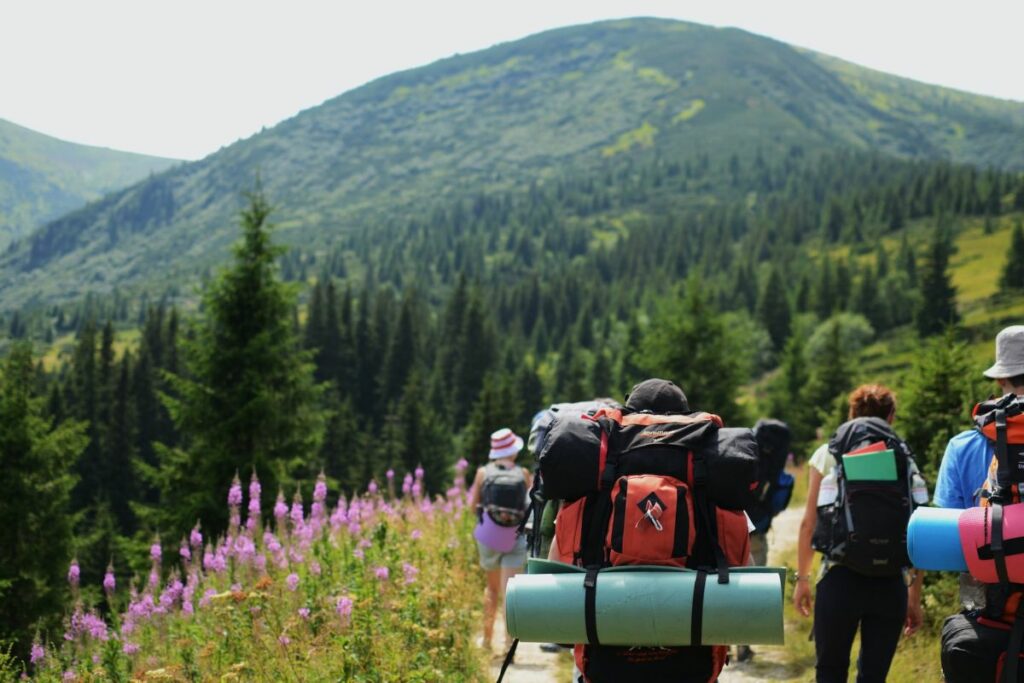 If you're looking for a gift for an avid hiker in your life you're not alone. Many of my friends are active outdoor people and I often find myself searching for gifts to support their passion. Luckily, I have a few favorites and recently added a ton more to the list.
Here is my latest list of the 44 best gifts for hikers. Check out the awesome kit and apparel that is available and impress your favorite hiker with a special something ahead of their next trip.
---
Key Takeaways
---
What people say on Reddit
Get her a LARQ water bottle!! It's uses UV-C light to sanitize and disinfect the water within the water bottle. Regardless of the source it comes from. It is able to keep cold things cold for up to 24 hours and hot things hot for up to 12 hours. It has about a 3-4 week battery life as well.

Decent-Shirt-8041
I'm gonna be asking for an Aeropress Go this year. It's one of those things where I don't know if I'll use it so I don't want to buy it for myself but if someone else wants to get me one I'd be very happy to receive it.

HikingIllini
Physical trail maps to the nearest state/national park. Throw in a gift card, write a letter to him encouraging him to go out and hike, enjoy himself. Also show interest in joining him on some adventures. Maybe even find out a great hike and tell him that's one you want to try with him. By you doing the research, it's going to show support and interest in his hobbies.

LiveTheLifeIShould
Assuming he has a headlamp, first-aid kit and water filter, an extra that I think is worth it if he's a hot liquid drinker on hikes and while camping, is a Snow Peak double wall titanium mug. Super light, indestructible and liquid stays hot for a long time. And socks, like from Darn Tough, are always a score.

Hikityup
Hiker's Needs
Travel packing is always a choice between what to pack and what to leave behind. Packing for a trek where you hump your gear on your back involves many important decisions. For a safe hike, there are several essential needs:
Adequate provisions
Available water and a water bottle
Comfortable clothes and boots
Protection against cold or heat
Comfortable backpack
A navigation tool
Other essential outdoor gear includes a tent (unless weather permits sleeping under the stars – heavenly), a sleeping bag, a light source, a first aid kit, and a multi-tool device.
Every hiker is different. I know friends who won't be seen dead trekking with hiking poles. Uncool apparently! Some prefer car camping with a bit of light backpacking while others will disappear into the jungle for a month. An old-school explorer who navigates with a map and by the stars probably won't be excited by the latest high-tech navigation gizmo.
The best hiking gifts are those that complement the hiker's lifestyle, personality, and preferences. Your budget is also important, of course. Let's look at some of the best gift ideas at different prices.
Top Gift Picks For Hikers
Under $50 – Hydro Flask Water Bottle ($20-$49)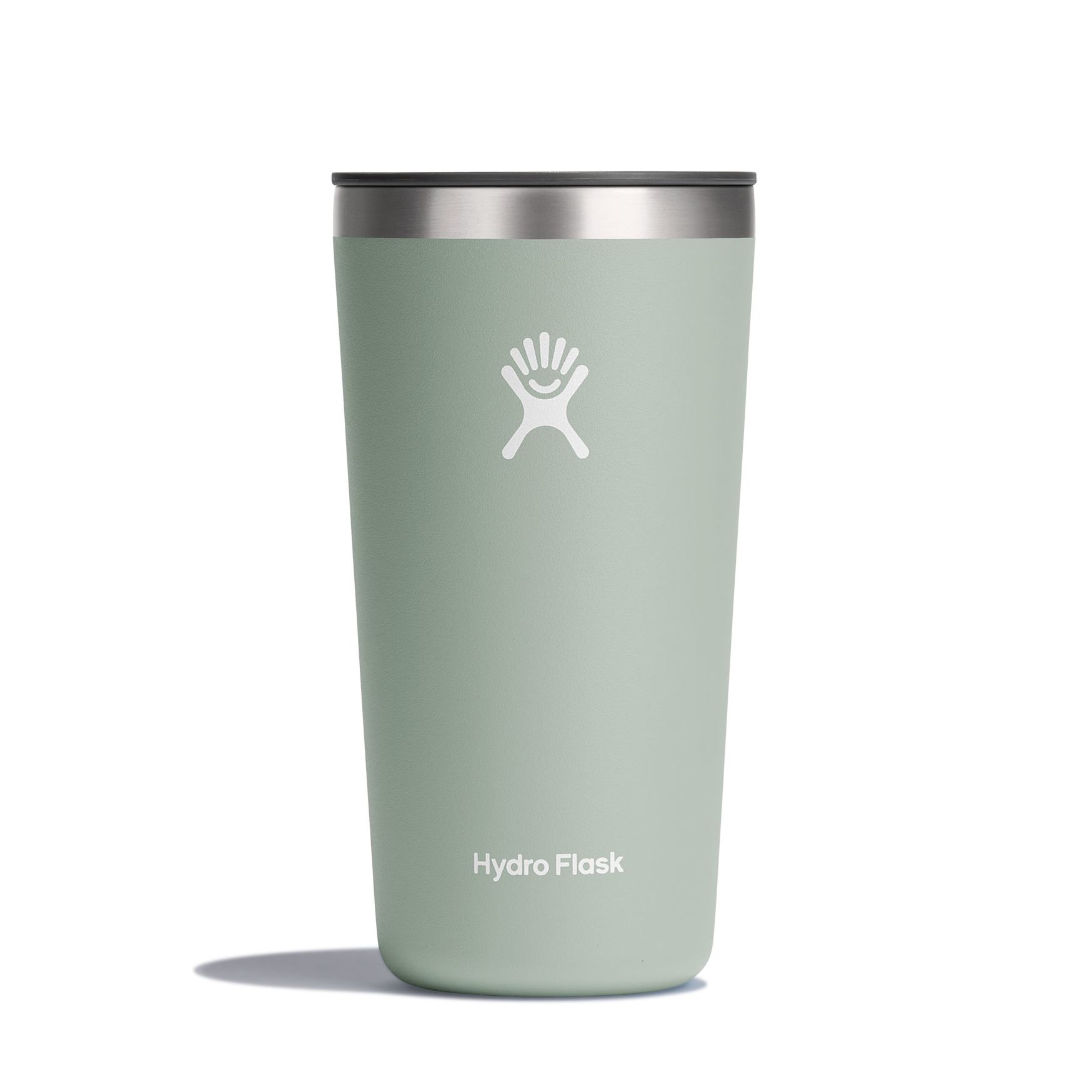 $50-$100 – Columbia Men's Silver Ridge Convertible Pants ($65)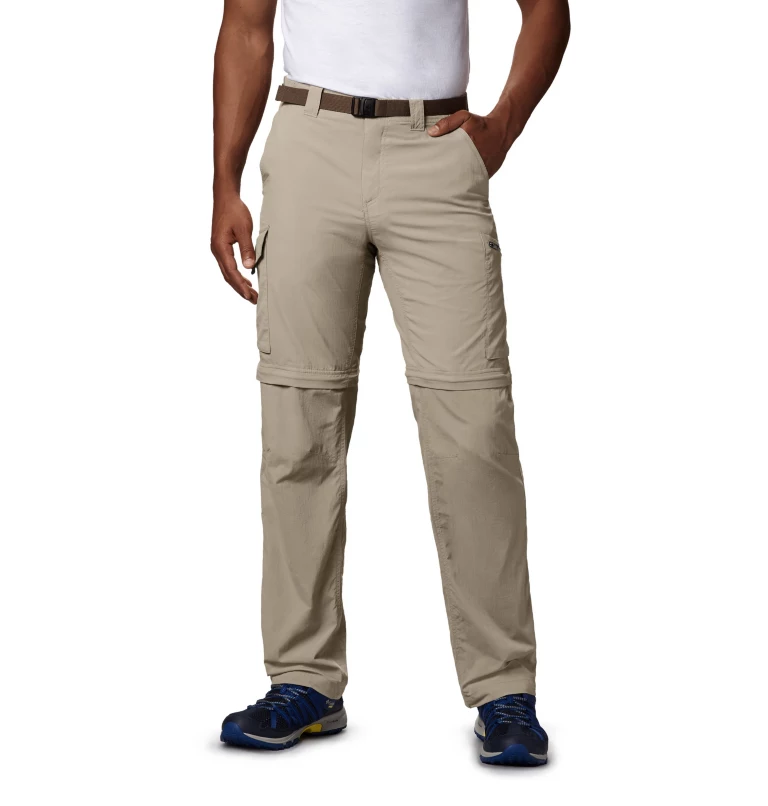 Over $100 – Garmin GPSMAP 64sx Handheld GPS ($350)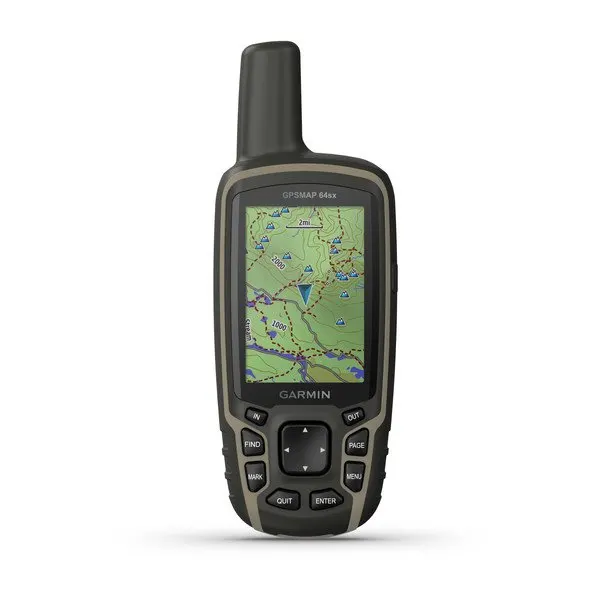 Top 10 Essential Gear
1. Black Diamond Spot Headlamp
A reliable headlamp is indispensable when you need to start a campfire in the dark or break camp in the early hours. The Black Diamond Spot is a great all-around wearable light source.
Features: The Spot is relatively lightweight and durable. It delivers a high-quality beam (up to 400 lumens) and has multiple, easy-to-adjust settings. Using the red light mode preserves night vision and prevents you from blinding your hiking partners.
Pros and cons: It's lightweight and comfortable to wear with several light modes and adjustments; however, it's not the brightest lamp on the market. If you're using the high light mode you may find your battery letting you down after six or so hours.
Price range: Around $50
Where to buy: Amazon, Backcountry, REI
2. MSR PocketRocket 2 Ultralight Travel Stove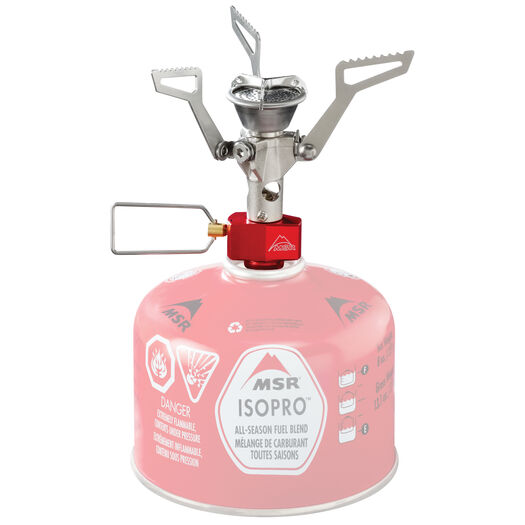 For hikers who travel light, move fast, and work up a hearty appetite, the PocketRocket2 Stove is one of the best hiking accessories out there.
Features: Extremely lightweight and compact, the PocketRocket weighs 2.6 ounces (74 grams) and can be folded down to fit in your palm. It will have your water boiling for coffee in 3.5 minutes.
Pros and cons: It's conveniently compact and lightweight but inconveniently lacks apiezo igniter, so you'll need to bring along a lighter or matches.Its light design means it is slightly unstable and can be toppled in high wind.
Price range: $55-$60
Where to buy: Amazon, REI
3. Hydro Flask Water Bottle
The Hydro Flask range offers gifts for backpackers that are always welcome. You'll love this flask bottle that keeps drinks chilled for 24 hours and hot for 12 hours. How do I know it's a great gift? My camping friends have told me so.
Features: The bottle boasts double-wall vacuum insulation for impressive temperature control. The wide mouth allows hikers to fill it easily, add mixes or ice, and drink comfortably.
Pros and cons: It's rugged, leak-proof, and long-lasting, but heavier than many similar products.
Price Range: $20-$49 depending on size and style
Where to buy: Hydro Flask website, Amazon, REI
4. REI Magma 15 Sleeping Bag
Helpful tip: You could always club together with a few others and gift your favorite hiker a top-tier sleeping bag. The REI Magma 15 is a fantastic choice.
Features: Filled with 850-fill-power down, with a Pertex shell to protect you from water and wind. It has a temperature rating of 15 °F (-9.4 °C).
Pros and cons: Wonderfully warm, comfortable, and lightweight. Spacious in the foot area, but the shoulder girth is probably too narrow for linebacker types.
Price: $300-$400
Where to buy: REI
5. LifeStraw Personal Water Filter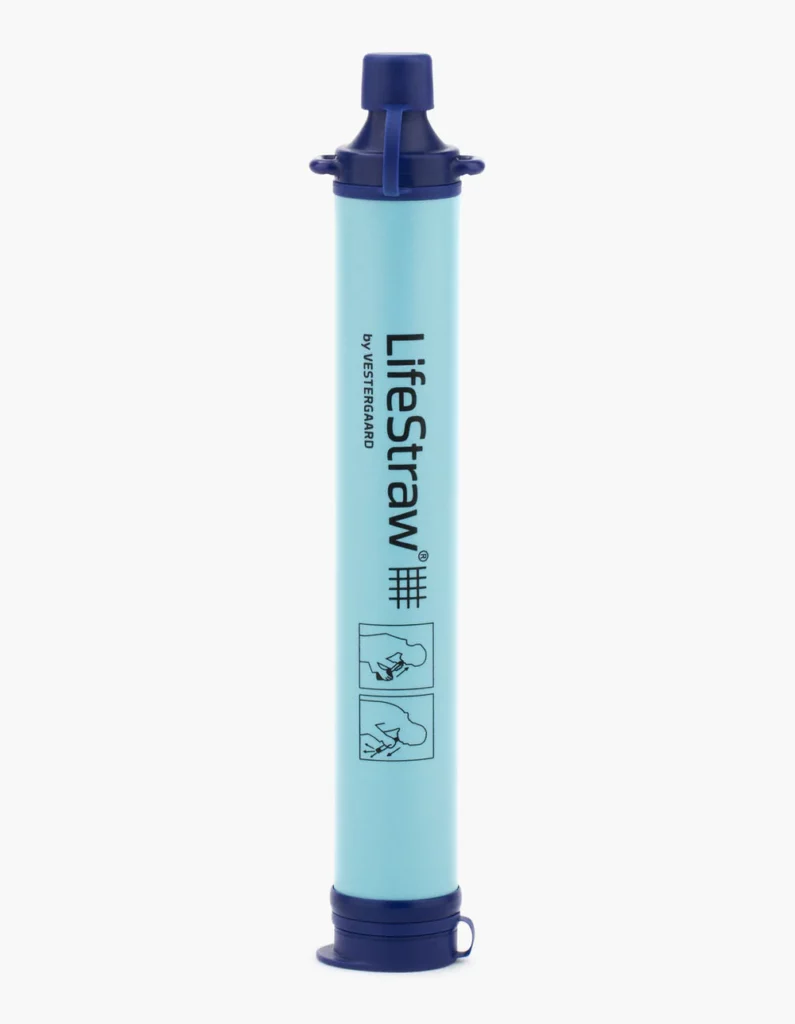 One of the best gifts for hikers surely has to be a product that prevents them from suffering a dreaded tummy bug in the middle of nowhere. The LifeStraw Water Filter helps to purify the water from lakes, streams, and ponds by removing bacteria and parasites.
Features: Weighing only 2 ounces (57 grams) and measuring 9″ (23 cm), LifeStraw's water filtration system can filter up to 1,000 gallons (4,000 liters) of water.
Pros and cons: Requires no batteries or chemicals so it is simple, portable, and user-easy. However, LifeStraw doesn't purify against chemicals, heavy metals, and viruses. It also doesn't necessarily improve the taste of the water.
Price Range: $25-$50
Where to buy: LifeSraw site, REI, Amazon, Evo
6. Light My Fire – Fire Lighting Kit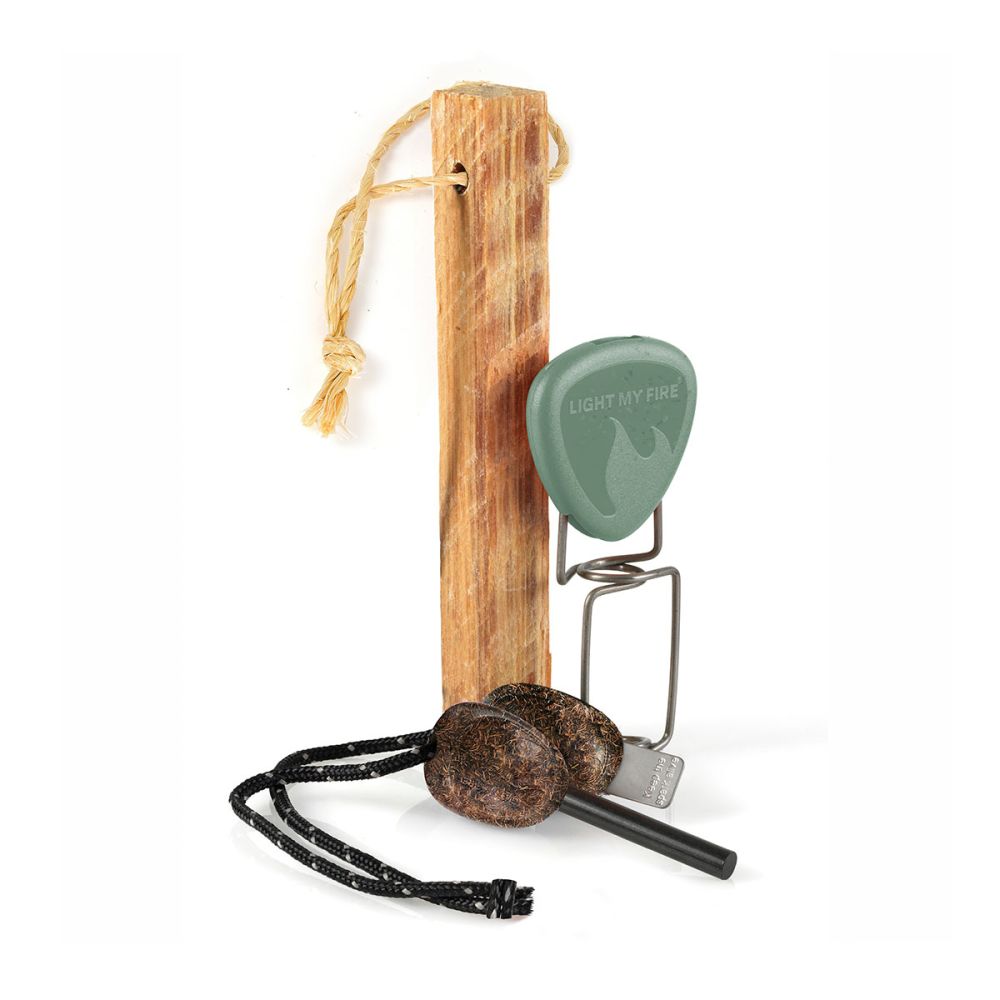 When you absolutely, positively have to start a fire in any outdoor situation, look no further than the Light My Fire Fire Lighting Kit.
Features: One of my best gifts for backpackers, the kit has a Ferro rod firestarter, striker, and natural fire tinder which is easy to light and burns long and strong.
Pros and cons: The kit is nifty, easy to use, and effective in most conditions but it may struggle if the wind turns blustery.
Price: $24
Where to buy: Light My Fire website
7. SOL Thermal Bivvy
SOL stands for Survive Outdoors Longer. This emergency thermal bivvy helped a good friend of mine survive critical hours in extreme cold while a rescue party mobilized. Need I say more about why it's made the list?
Features: A thermal bivvy is effectively a lightweight sleeping bag that reflects your body heat to keep you warm. With a water-resistant coating, it can also be used over your snuggle bag for extra warmth if the weather turns nasty.
Pros and cons: It's proven to be a lifesaver. It's lightweight and affordable enough to more than justify the investment and carry space.
Price Range: $35-$40
Where to buy: Amazon, REI, SOL website
8. Knife: Leatherman Multi-Tool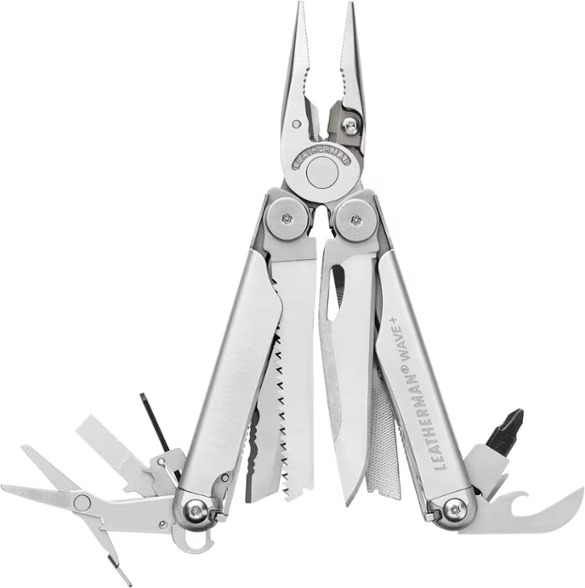 There are hundreds of camping knives to choose from. I've figured you can't go wrong with a Leatherman Multi-Tool.
Features: Leatherman offers a high-quality range of multi-tools, providing numerous combinations of knives, pliers, screwdrivers, scissors, saws, wire cutters, bottle and can openers, and more.
Price Range: $60-$190
Where to buy: Leatherman site, REI
9. Aeropress Go Travel Coffee Press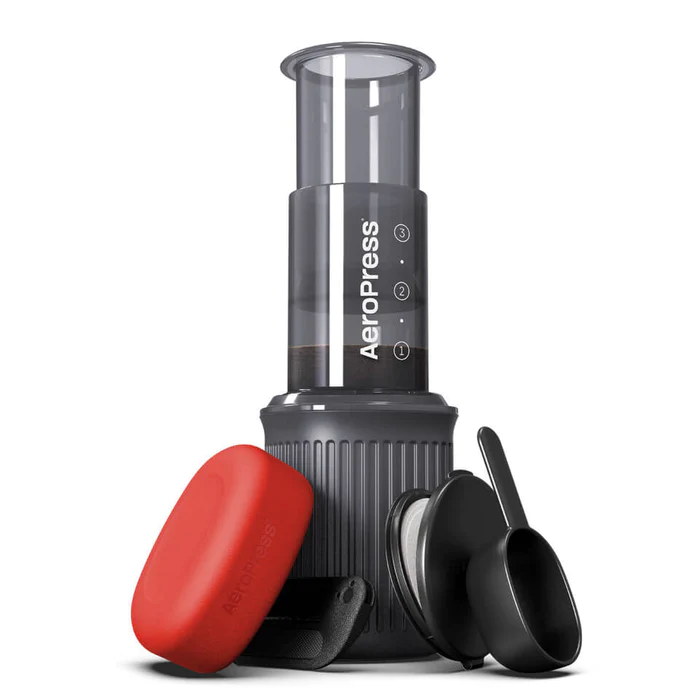 Starting the day with a delicious warm brew sets you up wonderfully for the trek ahead. The Aeropress Go brews the smoothest, richest coffee with no bitterness or acidity. It is compact and lightweight – so there's no excuse not to slip it into your backpack.
I'll admit, this may not be an absolute camping essential. But I won't set off on a backpacking trip without it. Call it a perfect gift for yourself! You can find this one on the Aeropress website for $40.
10. Sun Protection
An 11-year-old lobster-faced version of myself learned a valuable youthful lesson: the sun never sleeps, even (or especially) in a sky filled with puffy harmless clouds. Good sunblock and lip protection are essential when outdoors. Joshua Tree Lip Balm (various SPFs) for under $10 and Badger Broad Spectrum sunscreen (SPF15 – SPF50) for under $25 are smart additions to the packing list.
Top 10 Hiking Clothing And Apparel Gifts
1. Columbia Men's Silver Ridge Convertible Pants
When it comes to hiking gifts for men, you must check out Columbia's Silver Ridge pants and all their neat features.
Features: The removable bottom half allows guys to wear these hiking pants as both longs or shorts. They feature advanced wicking, zippered cargo pockets, lightweight breathable nylon fabric, and UPF50 sun protection.
Pros and cons: Versatile, lightweight with decent protection from the elements, but not super-stylish. Not great for winter hiking.
Price: $65 range
Where to buy: Columbia site, Amazon
2. Patagonia Nano Puff Jacket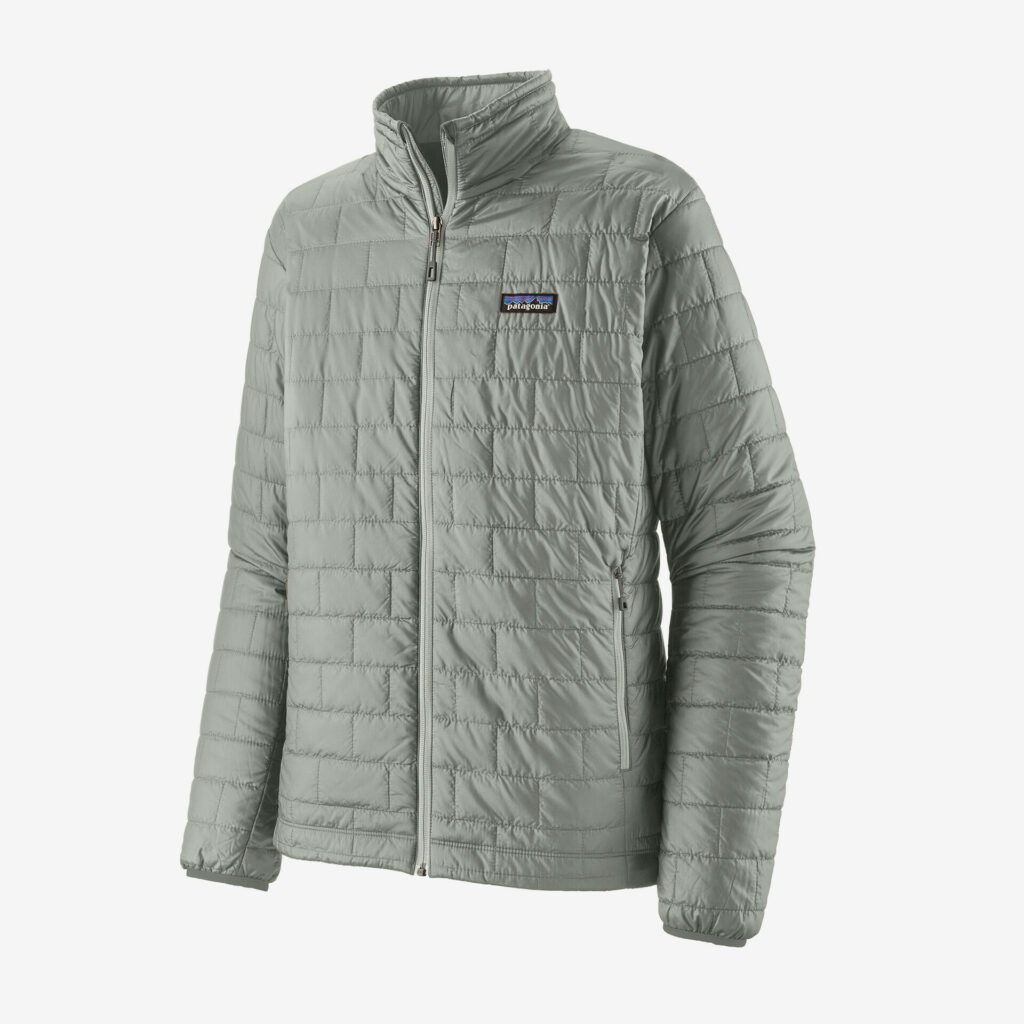 With a stylish, slimline look and impressive functionality, the Patagonia Nano Puff Jacket makes a great stocking stuffer. This jacket provides warmth and comfort and is a pleasure to pack.
Features: Made from eco-friendly recycled fabric and incorporating synthetic insulation, it protects against chill, rain, and even light snow. A high collar keeps the neck nice and cozy.
Pros and cons: This Patagonia is eco-friendly, stylish, and breathable. However, it's not as warm as a good down jacket and some consider it pricey.
Price: $240-$280
Where to buy: Patagonia website, Amazon, REI
3. Arc'teryx Proton LT Jacket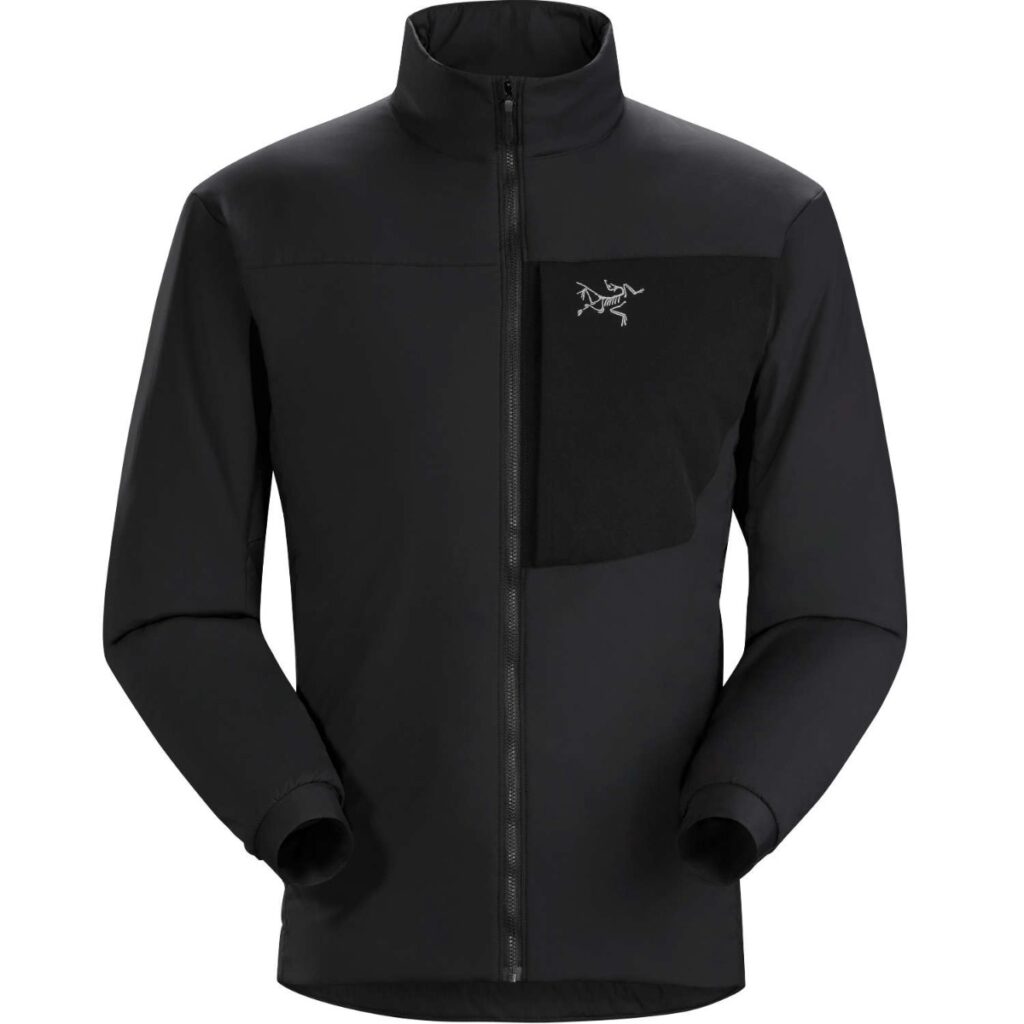 For a warmer option than the Patagonia, I like the Arc'teryx Proton LT.
Features: It has a thick and tough outer shell fabric in a regular fit. It's also windproof with superb water resistance.
Pros and cons: The Proton is bulkier and less breathable than the Patagonia, but it boasts better insulation and is a superior choice for adventurous winter hiking.
Price: $250-$335
Where to buy: Arc'teryx website, Backcountry Gear, Amazon
4. Smartwool Hiking Socks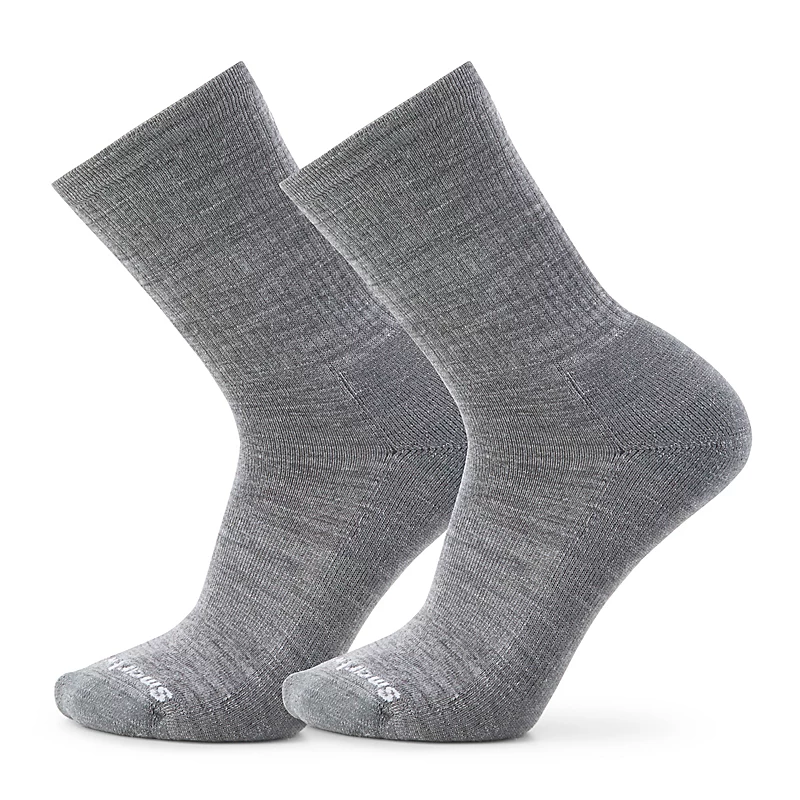 Socks might not be the sexiest gift, but believe me, a pair of quality hiking socks is the gift that keeps on giving. The Smartwool sock brand is a safe bet on any list of best gifts for hikers.
Features: Made from merino wool with air bubbles in the fiber to regulate temperature, these smooth, luxury socks come in an array of colors and thicknesses to suit all hiking boots.
Pros and cons: Breathable and moisture-wicking, they keep your feet comfy, dry, and odor-free in most conditions. They might become a little miserable in incessant rain and the wool requires more tender loving care than most other fibers.
Price Range: $20-$29
Where to buy: Smartwool site, Amazon, REI
5. The North Face Borealis Backpack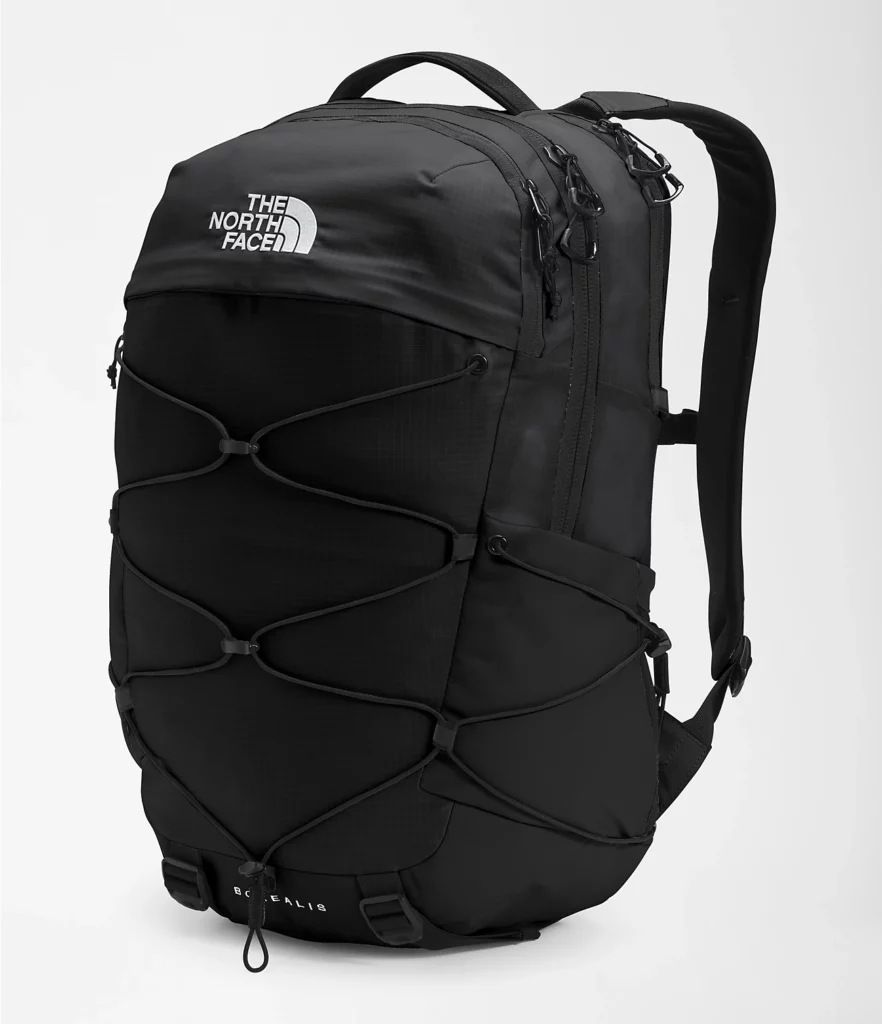 When considering the best gifts for backpackers, know that North Face understands a thing or two about making a hiking backpack. The North Face Borealis Backpack makes an excellent gift for any outdoor enthusiast.
Features: You can appreciate thepadded back panel, sternum strap, removable waist belt to help distribute weight and all-around comfort and adjustability of this backpack. The capacity is 28 liters; a separate compartment allows you to pack your laptop for your backpacking trip.
Pros and cons: Spacious, nicely organized, water-resistant, and comfortable, though with a fairly plain design. A slight backpacker may find the weight of a well-loaded Borealis quite heavy.
Price: $100
Where to buy: North Face website, Amazon, REI
6. Mountain Hardwear Exposure/2 Paclite rain jacket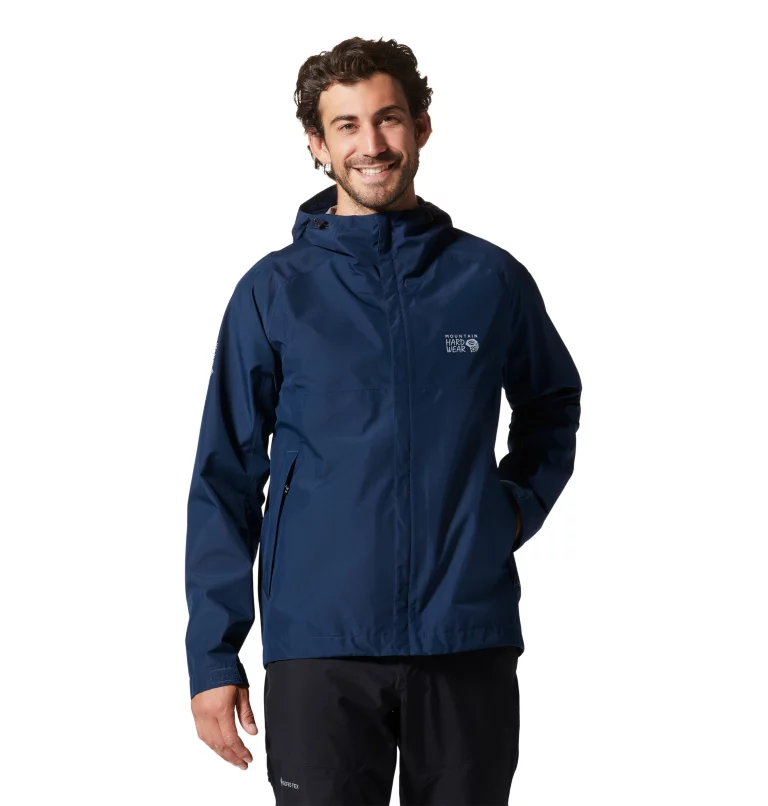 This lightweight yet sturdy Mountain Hardwear rain jacket is a tested winner thanks to its minimalist design and 2.5-layer waterproof fabric.
Features: Made from Gore-Tex Paclite, the fabric is stretchy, quiet, water-resistant, and breathable. Elastic cuffs and a drawcord hem allow you to seal out the misery.
Pros and cons: Beautiful to pack at under 12 ounces, the jacket and hood provide excellent rain protection. It has no pit zips, which is a pity since zips would make the breathability even better.
Price: $200-$225
Where to buy: Mountain Hardwear site, REI, Amazon
7. Chaco Outdoor Sandals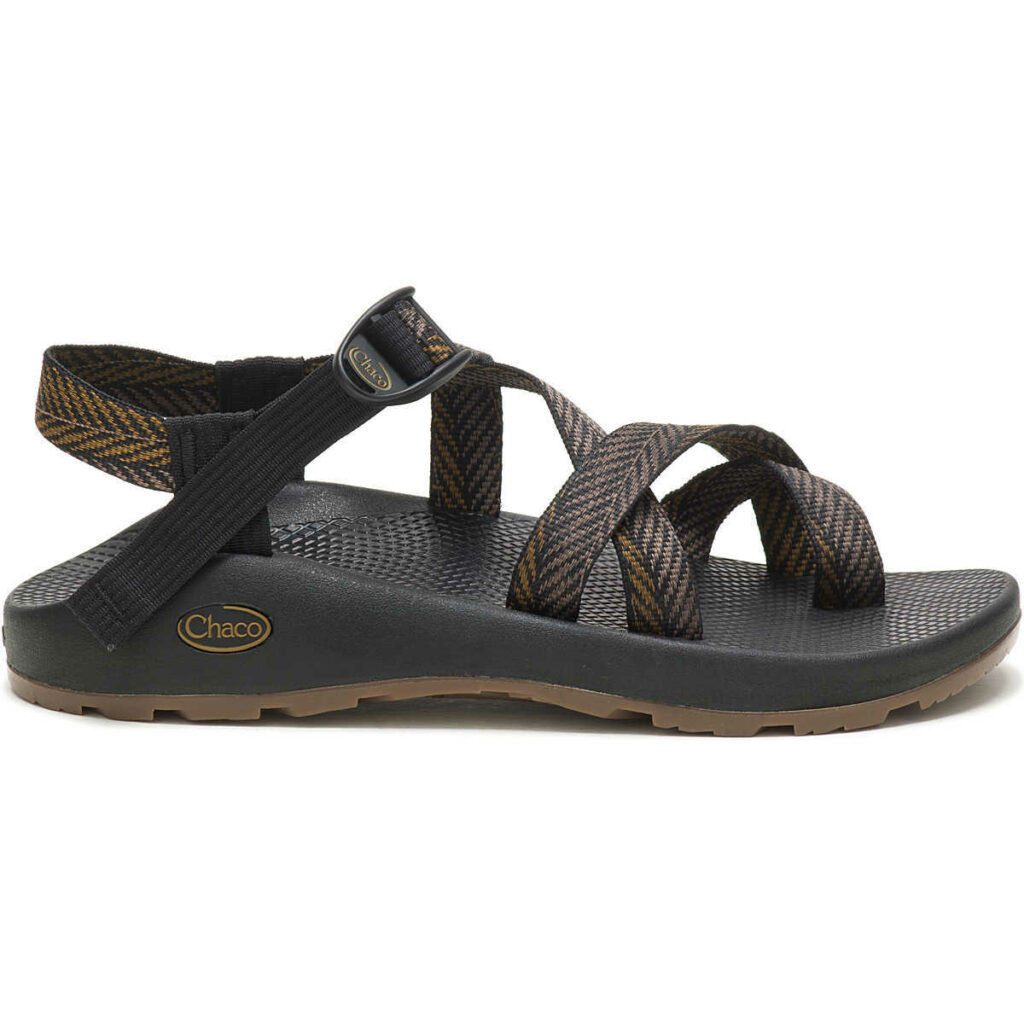 As the name says Chaco sandals are made for the outdoors. Their popularity with backpackers, campers, and kayakers shows that this rugged, durable footwear does the business.
Features: A ChacoGrip rubber outsole ensures firm traction on all surfaces; special webbing wraps around the foot for fit and comfort.
Pros and cons: Great traction, comfort, and support, plus the ability to wear them in water. The sandals may need some breaking in and are comparatively bulky for a sandal.
Price: $70-$130
Where to buy: Chaco website
8. Smartwool Merino 250 Tops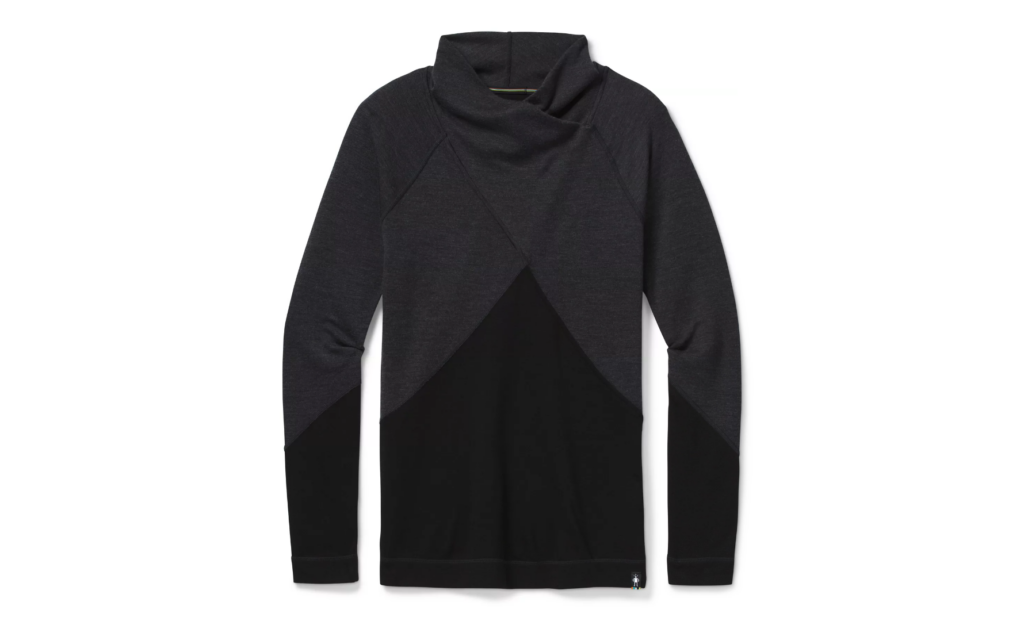 Smartwool 250 tops are long-sleeve shirts that are ideal for spring, fall, and winter trips. Merino wool keeps you snug and comfy and also wicks away moisture.
These versatile tops come in many styles and can be worn as an outer layer or a base layer. Their prices range from $90-$125 on Smartwool and Amazon.
9. Maui Jim Hikina Sunglasses

Sunglasses always make cool hiking accessories gifts.
Features: Maui Jim Hikinas have a strong lightweight frame, perfectly suitable for all-day wear. With polarized lenses and 100% UV protection, they are also impact-resistant.
Cons: Quite expensive (again, you could maybe club together with one or two others to buy this fab gift and make someone a very happy camper).
Prices: $200
Where to buy: Maui Jim website
10. Hiking Boots
The wrong hiking boots can turn a gorgeous trail into a hell march.
I don't generally include boots on my list of hiking gift ideas because footwear is so particular to each individual. However, if you know the exact make, model, and size sought, by all means, chip in to delight your outdoor buddy with a very special gift.
Lowa, Merrell, and Danner all make quality hiking boots.
Novelty And Fun Gifts
1. Annual US National Parks Pass
Since we're discussing great gift ideas for hikers, we have to mention a true American classic – a US National Parks Pass. A mere $80 grants the visitor access to all the stunning natural wilderness of the Parks system.
More pros: There are also discounted passes available for seniors, active military members, and families with young kids in school.
Price: $80
Where to buy: At any national park, National Park Service website
2. "Take a Hike" Enamel Camping Mug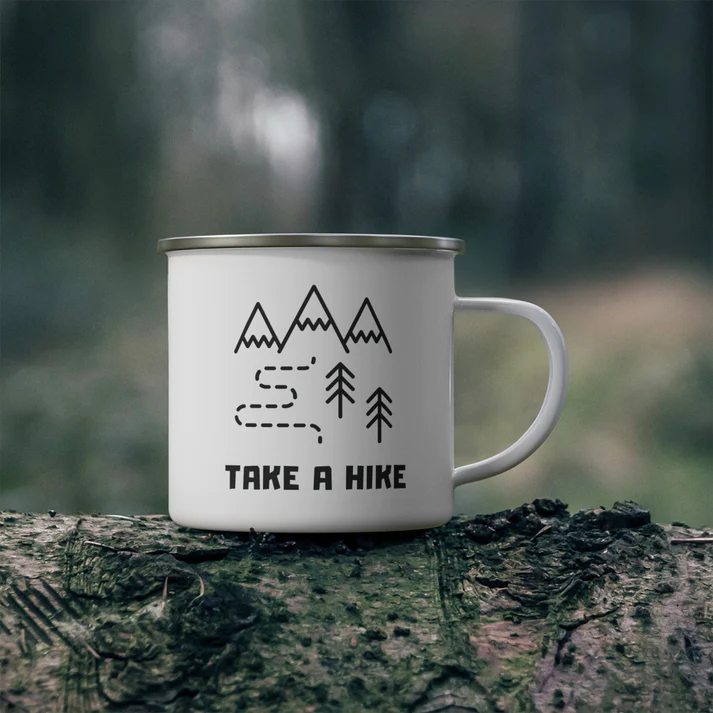 Light, tough, and backpack friendly, it's hardly surprising the legendary "Take a Hike" mug has rocked so many happy campfires. No gift guide would be complete without a mention.
Features: A vintage "Take a Hike" mountainscape design, 12-ounce capacity, and wide mouth for you to enjoy drinks, soups, or snacks.
Pros and cons: Lacking proper insulation or temperature retention your drink gets hot or cold pretty quickly. On the plus side, it's fun, functional, and easy to clean and carry.
Price: Around$15.
Where to buy: Amazon, Wander Trails.
3. "The Mountains Are Calling And I Must Go" T-shirt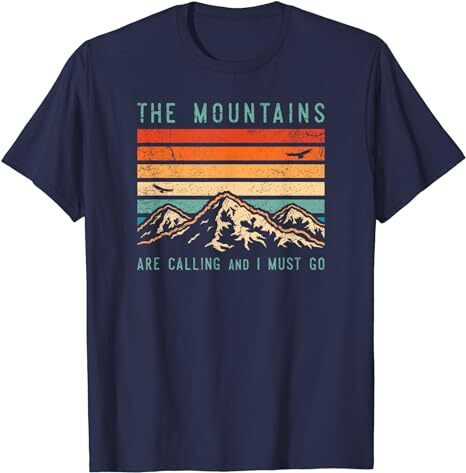 Looking for a fun gift for someone who perhaps hasn't "been there, got the T-shirt"? Look no further than The Mountains Are Calling T.
Features: A good quality cotton blend T-shirt featuring the epic call to adventure printed on the front.
Pros and cons: Well-made, comfortable, and can be paired with some cool hiking pants. It's not essential hiking gear and some folks may find the design a bit corny.
Price: $20
Where to buy: Amazon, Etsy
4. Jigsaw Puzzle
Jigsaw Puzzles have brought challenging entertainment to thousands of hiking trails for countless years. It's the perfect gift for hiking lovers who also love puzzling.
Pros and cons: Acolorful 1,000-piece puzzle is a fun and rewarding challenge for all ages. Ideal escapism for when the weather keeps you in the tent (without wifi). See SunsOut Wildlife puzzles.
Price: around $15
Where to buy: Try SunsOut, Puzzle Warehouse, Serious Puzzles
5. Hiking Logbook
When you're thinking of unique gifts for hikers, don't forget about a hiking logbook. A logbook allows the explorer to document their hiking trips – recording details such as dates, locations, distances, durations, elevations, weather, wildlife, and companions.
If your friend is the documenting and problem solving type, a logbook may be the perfect hiking gift they didn't realize they needed. Amazon offers journals and memory books for under $10.
6. Thrupack Summit Bum Classic – Fanny Pack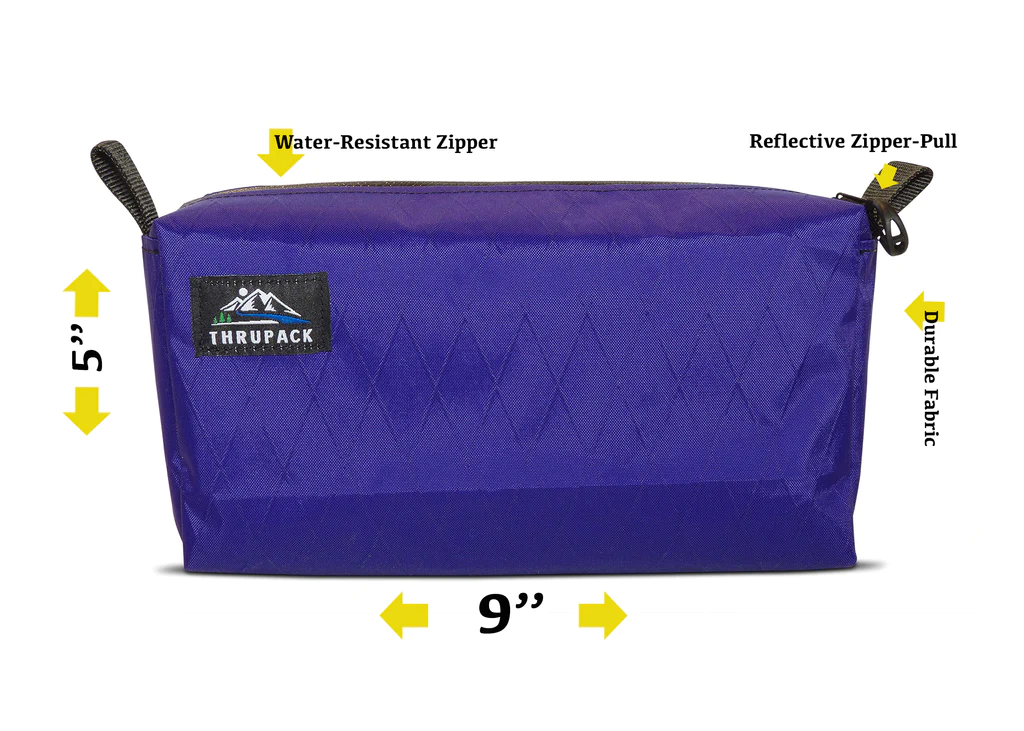 For the outdoor adventurer who doesn't feel complete without a fanny pack, we present the Summit Bum! This legend is lightweight, durable, and made to travel across the world and back.
Features: Made from tough nylon fabric, it includes zippered compartments, a reflective strip, and loops to attach accessories.
Pros and cons: It's versatile enough to be worn as a waist pack, shoulder pack, chest pack, or backpack pocket. The webbing strap may be uncomfortable to some (a comfy strap option can be ordered).
Price: $49-$55
Where to buy: Thrupack website
7. "Camping Because Therapy Is Expensive" Hat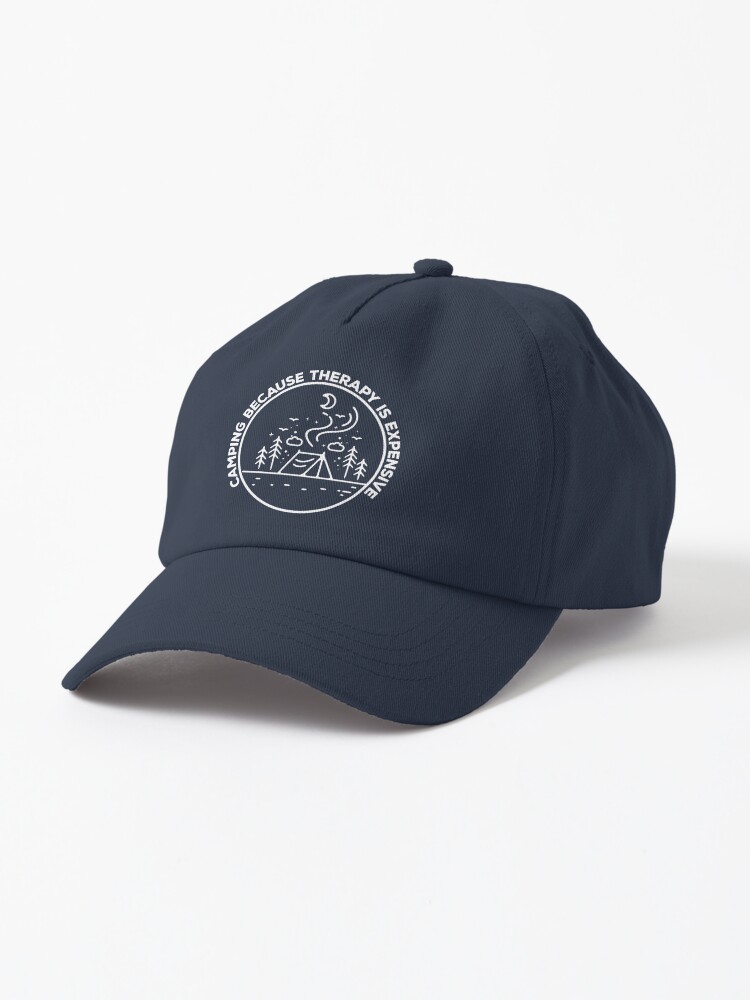 A hat with "I'm camping because therapy is expensive" is a fun gift that expresses a lot.
Pros and cons: A lightweight breathable hat with a protective brim is not only functional, but the catchy slogan is usually a happy conversation starter. T-shirts, jackets, hats, and socks with personalized or quirky slogans can all be neat gifts for outdoor lovers.
Price: Around $20
Where to buy: Redbubble, Amazon, Etsy
8. REI Gift Card
When you're worried about making the wrong gift choice, a REI gift card is the solution. Choose a value from $10 to $1,000 and give the bearer access to an exciting selection of REI camping and hiking gear and apparel.
9. Darn Tough Socks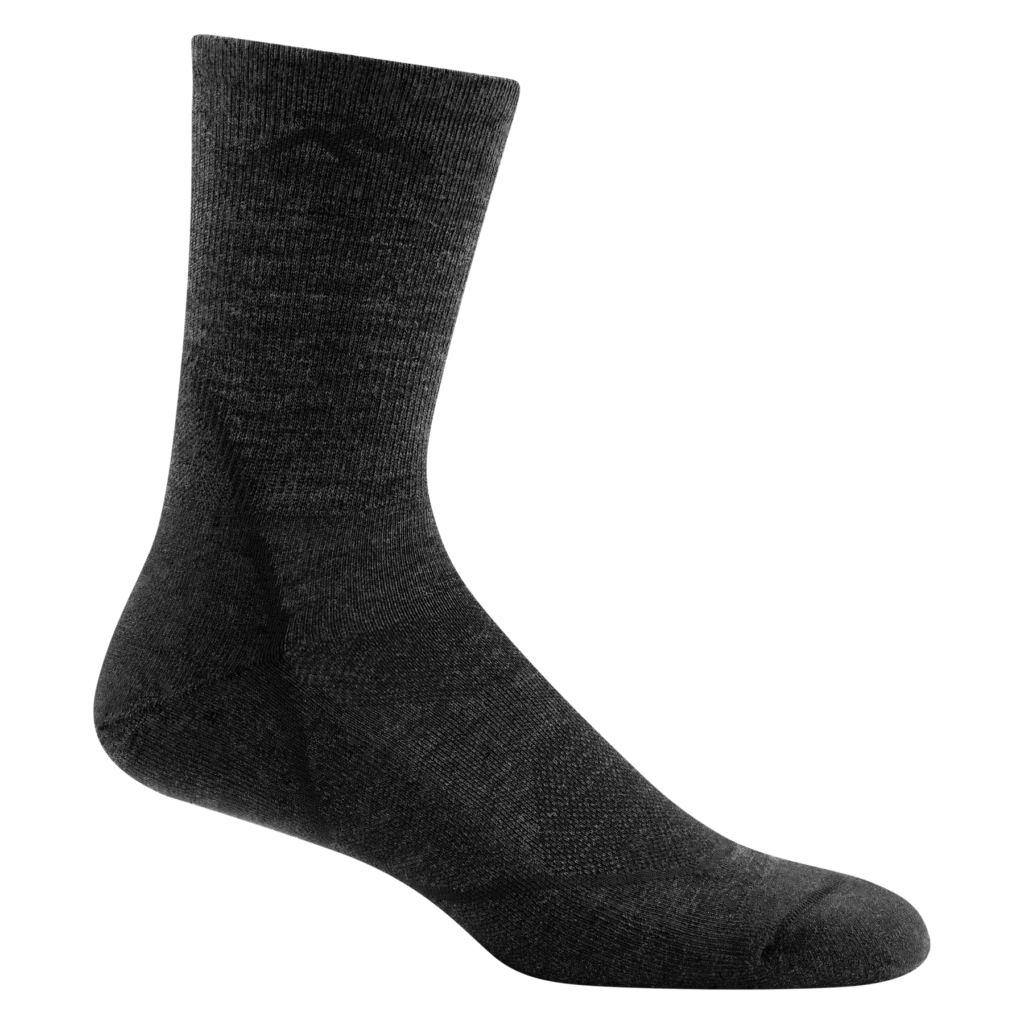 If your favorite hiker is anxious about getting blisters or likes to slip into something stylish yet rugged at the end of a day's walking, Darn Tough Socks has them covered. Darn Tough delivers quality Merino wool socks that will keep hikers warm and comfortable in the footwear department, even on icy trails.
In attractive colorful designs, you can snap up a pair from the Darn Tough website for between $15 and $35.
10. Happy snacks
No hiking backpack is complete without friendly snacks, energy boosts, and thirst quenchers. Think beef jerky, cookies, cashew nuts, cocoa powder, trail mix, and sugar-free powdered energy drinks with vitamins, minerals, and electrolytes.
Top 7 Book and Map Gifts for Hikers
1. "A Walk in the Woods: Rediscovering America on the Appalachian Trail" by Bill Bryson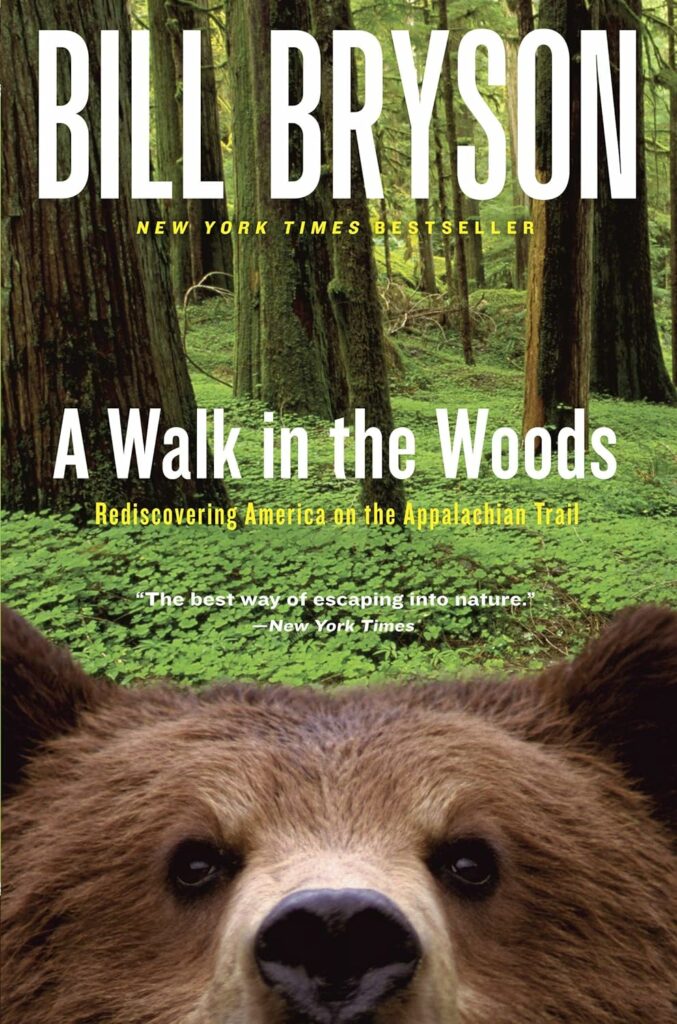 "A Walk in the Woods" is an amusing tale by a masterful travel raconteur.
Author/Publisher: Bill Bryson; published by Doubleday (390 pages in paperback)
Content overview: The book covers Bill's attempt to hike the Appalachian Trail. Funny and engaging, it offers fascinating insights about nature, trekking, and the author himself.
Usefulness: The book is not intended as a practical hiking guide.
Price Range: $10
Where to buy: Amazon, leading booksellers
2. "The National Parks: America's Best Idea" by Dayton Duncan and Ken Burns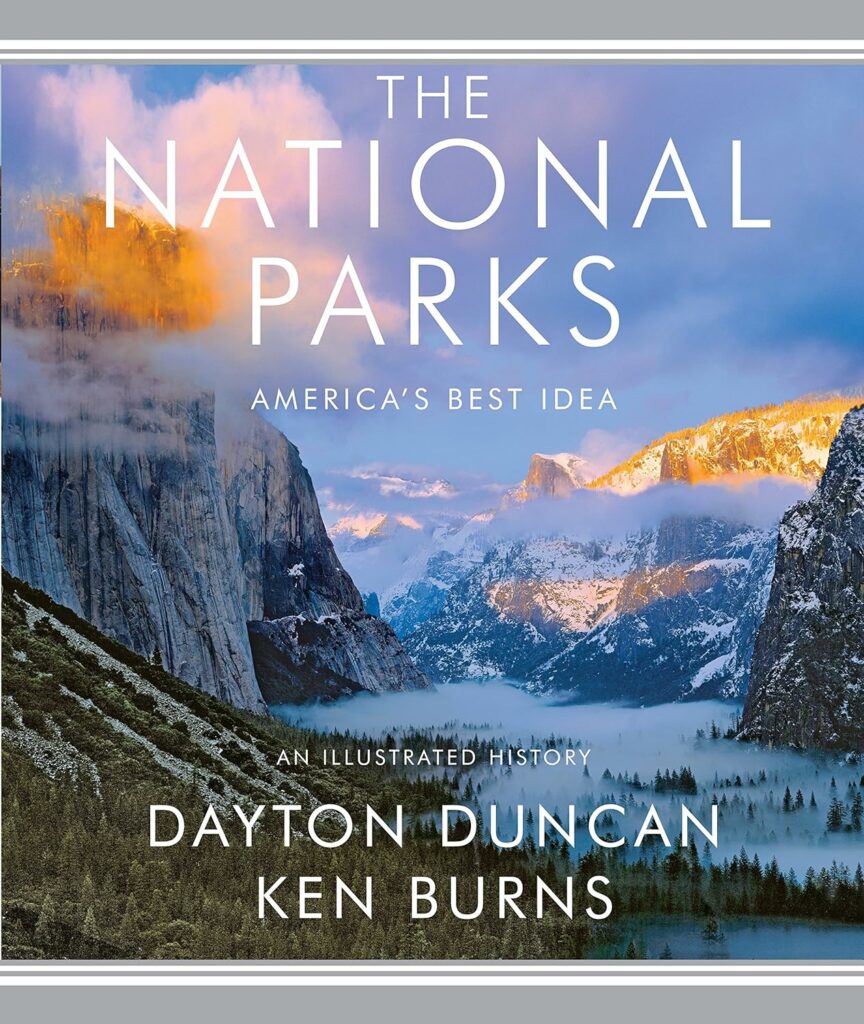 Author/Publisher: Dayton Duncan and Ken Burns; published by Alfred A. Knopf
Content overview: "The National Parks"is a comprehensive history of the US Parks system that documents the leading characters, major events, and passionate commitment that made this legacy possible. The book is over 400 pages, including wonderful photographs.
Usefulness: A superb way to dip into the national park experience.
Price Range: $26; audiobook CD – $15.
Where to buy: Amazon, booksellers
3. National Geographic Road Atlas – Adventure Edition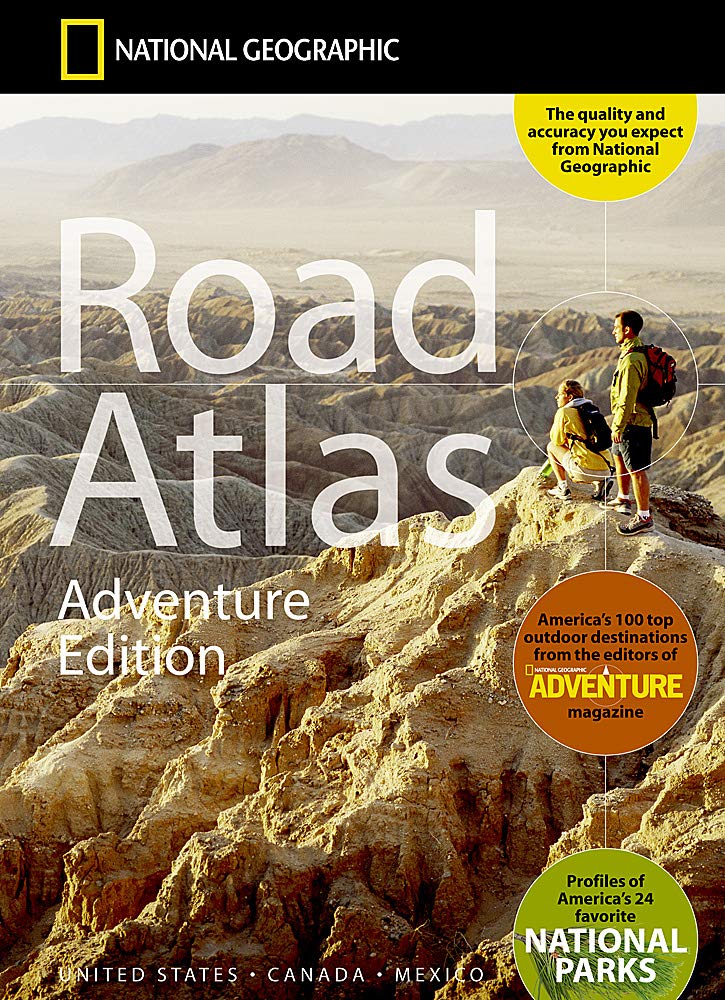 Author/Publisher: National Geographic Maps
Content overview: A detailed National Geographic road atlas of the United States, Canada, and Mexico that includes the major national parks.
Usefulness: For those who appreciate a good old-fashioned road map, this is an awesome resource to plan a road trip. The guide includes tons of tips about adventure destinations and outdoor activities, such as mountain biking, birdwatching, and skiing.
Price Range: $26-$33
Where to buy: Amazon, booksellers, REI
4. John Muir Trail Topographic Map Guide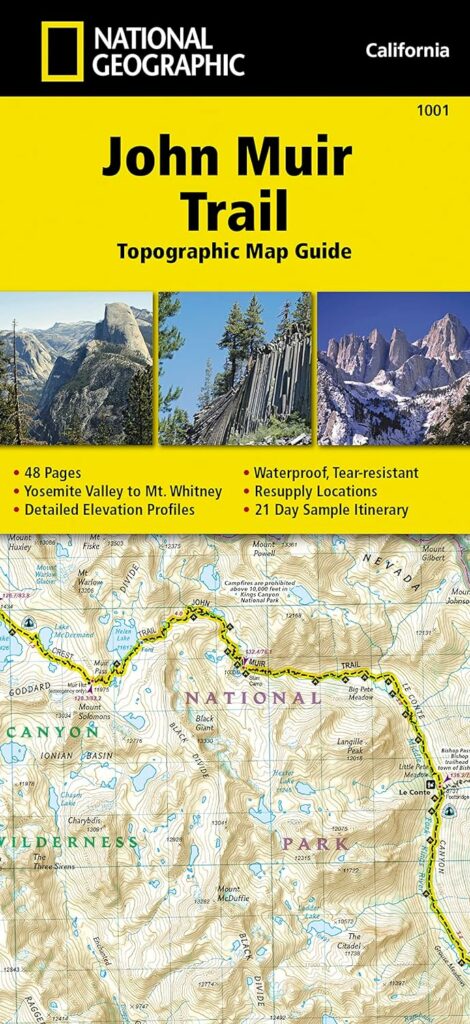 Author/Publisher: John Muir Trail Map Guide is produced by National Geographic Maps – 48 pages.
Content overview: This slimline guide provides detailed topographic maps of the entire John Muir Trail – the fascinating 212-mile backpacking trail that runs through Yosemite National Park, Kings Canyon National Park, and Sequoia National Park in California.
Usefulness: A fantastic resource and an ideal gift for hikers hitting the John Muir Trail.
Price Range: About $15
Where to buy: Amazon
5. "Wild" by Cheryl Strayed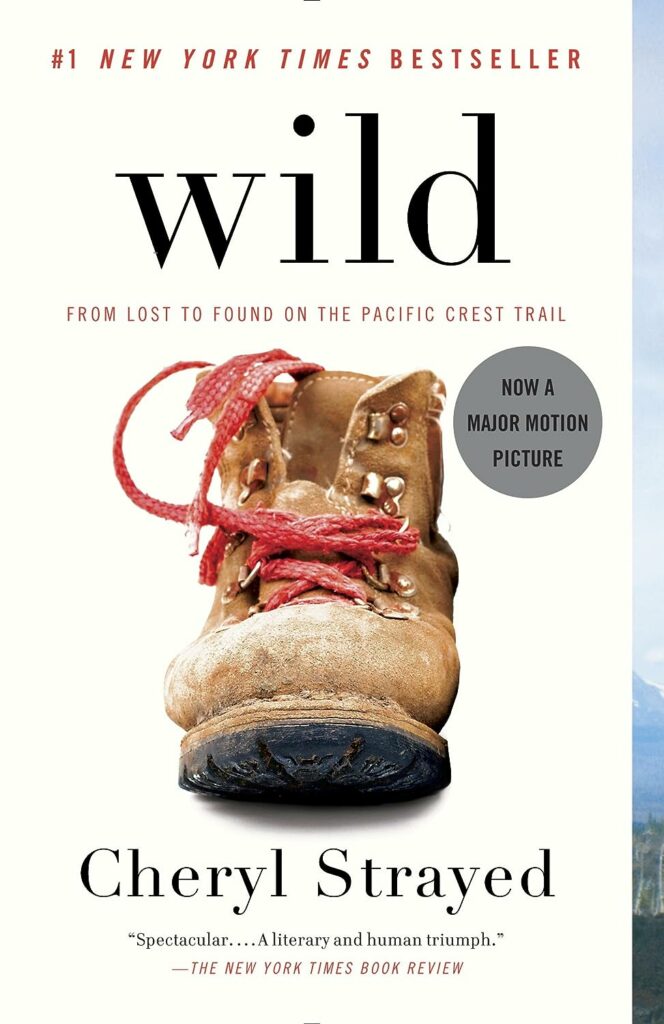 Author/Publisher: Cheryl Strayed; published by Knopf
Content overview: Wild is an emotional journey of hiking the Pacific Crest Trail in a quest to move on from a hurtful past.
Usefulness: This inspirational story will be particularly relevant for those on the Pacific Crest Trail or dealing with hard challenges.
Price Range: $10-$15
Where to buy: Amazon, leading booksellers
6. "Fixing Your Feet" by John Vonhof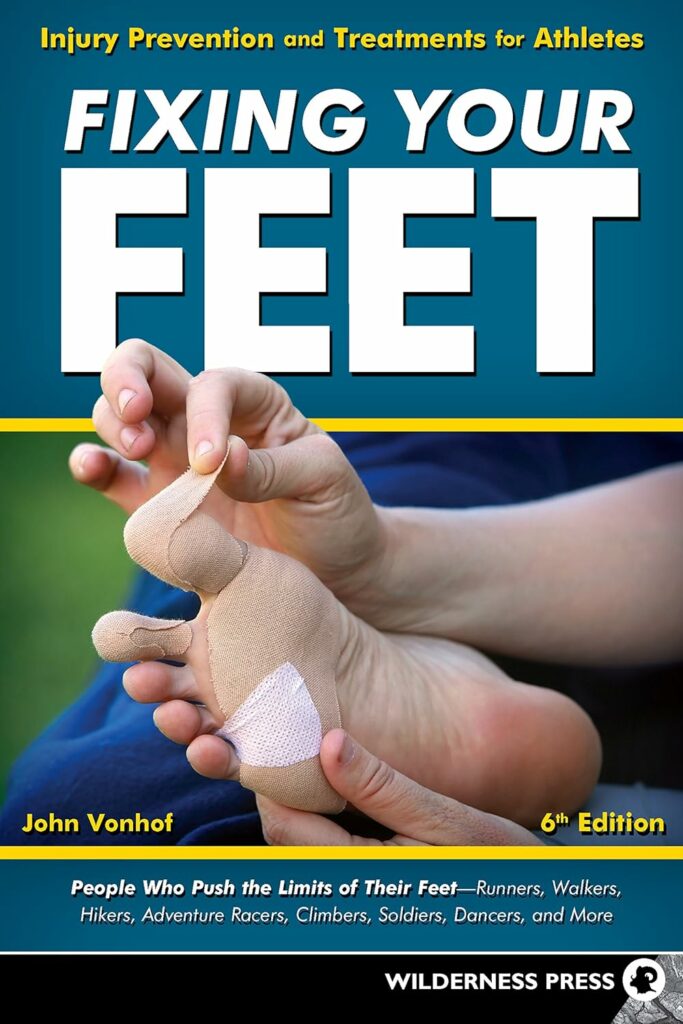 "Fixing Your Feet" may be a game-changer for a backpacking buddy plagued by unhappy feet. The almost 400 pages contain a wealth of advice and insight. Published by Wilderness Press, the book is available on Amazon for $39.
7. A Local Hiking Guide
I like surprising a friend by ordering a local guide to the area they're planning to hike. This thoughtful gesture (and relevant local info) can be the perfect gift.
7 Tech Gifts
1. Garmin GPSMAP 64sx Handheld GPS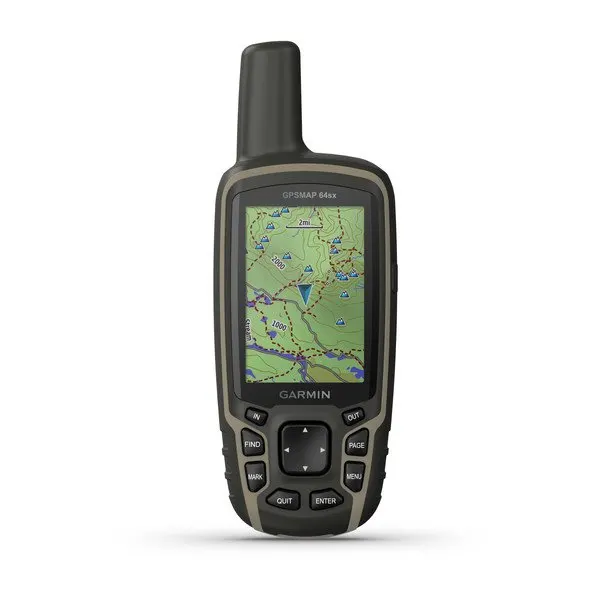 The Garmin GPSMAP 64sx is the best gift for hikers who are serious about disappearing off the beaten trail. This powerful handheld GPS device allows intrepid hikers to go on epic adventures with confidence.
Features: Handheld GPS device with 2.6-inch color display, a quad-helix antenna, 16-hour battery life, and tons of preloaded maps, with a card slot to add more data.
Pros and cons: The rugged waterproof design, good battery life and reception, and wireless connectivity are strong features. The relatively small display and lack of a camera (as standard) are minor drawbacks.
Price: $300-$400
Where to buy: Garmin site, Amazon
2. GoPro HERO11 Black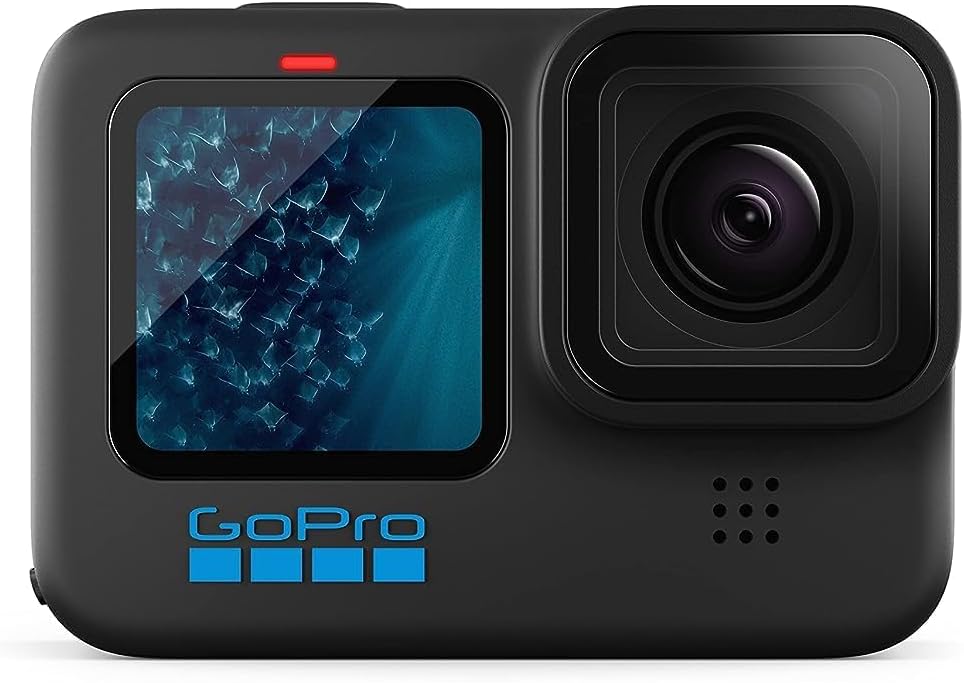 GoPros have become pretty essential hiking accessories. Hero11 Black is the latest and greatest GoPro action camera.
Features: Sweet 5.3K video at 60fps and 27MP photos. The GP2 processor also promises improved image, faster performance, and longer battery life.
Pros and cons: With waterproofing up to 33 feet, you will surely shoot some great-looking videos on land and underwater. Audio options are still limited, however, and the image in low light sometimes disappoints.
Price: Around $350
Where to buy: GoPro site, Amazon
3. Anker PowerCore Portable Charger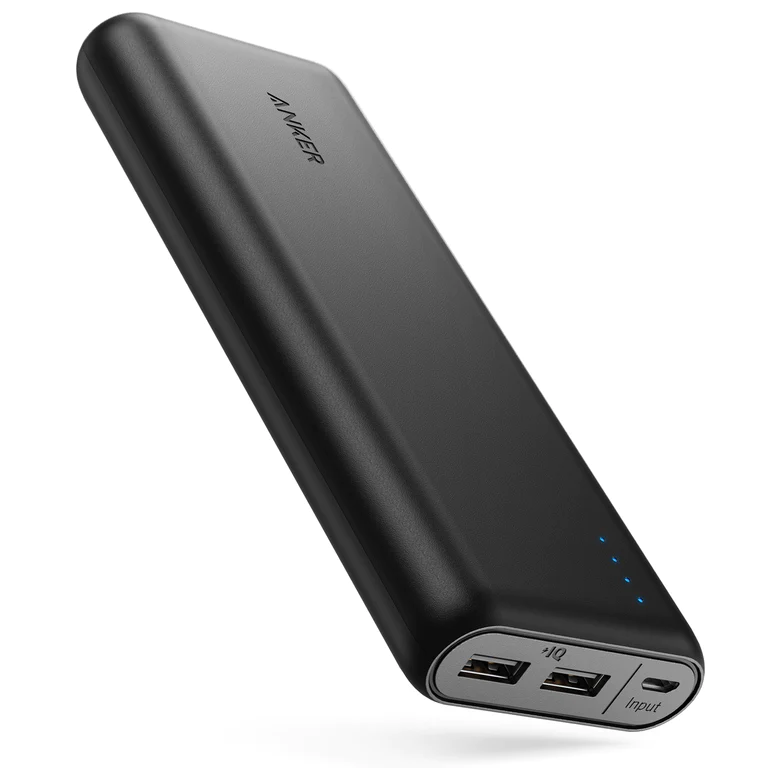 To keep essential traveling devices charged on a hiking trip, you want the Anker PowerCore Portable Charger. You can bet this invaluable piece of kit is firing up multiple devices in the wilderness as you read this.
Features: A compact, lightweight charger that is compatible with most smartphones, laptops, and tablets.
Pros and cons: One of the smartest things for hikers to pack given its durable design, long battery life, and fast charge. It just may not be powerful enough or compatible with some devices.
Price: $20-$40 depending on model and capacity
Where to buy: Anker site, Amazon, Walmart
4. BioLite CampStove 2 – Wood Burning and USB Charging Camping Stove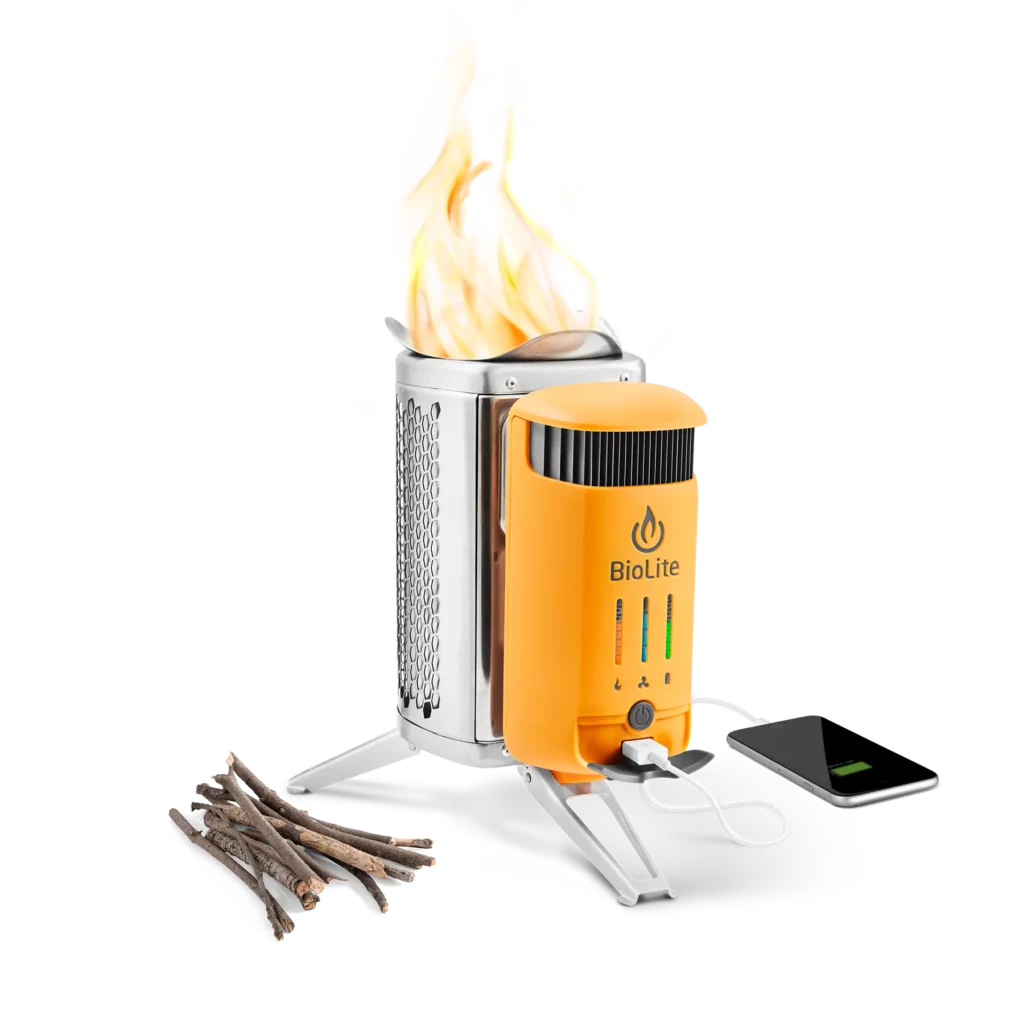 This is one of those unique hiking gifts that wows and amuses in equal measure. A camping stove that heats your meals and charges your smartphone. Now we're cooking!
Features: The Biolite Camping Stove 2 uses thermoelectric technology to convert the fire's heat into electricity. A built-in battery stores the energy and lets you charge your USB devices.
Pros and cons: It's compact, easy to use, and wood burning – so no need to carry extra fuel. Due to the patented technology, it is quite expensive.
Price: $200-$250
Where to buy: BioLite site, Amazon, REI
5. Garmin Epix (Gen2) Smartwatch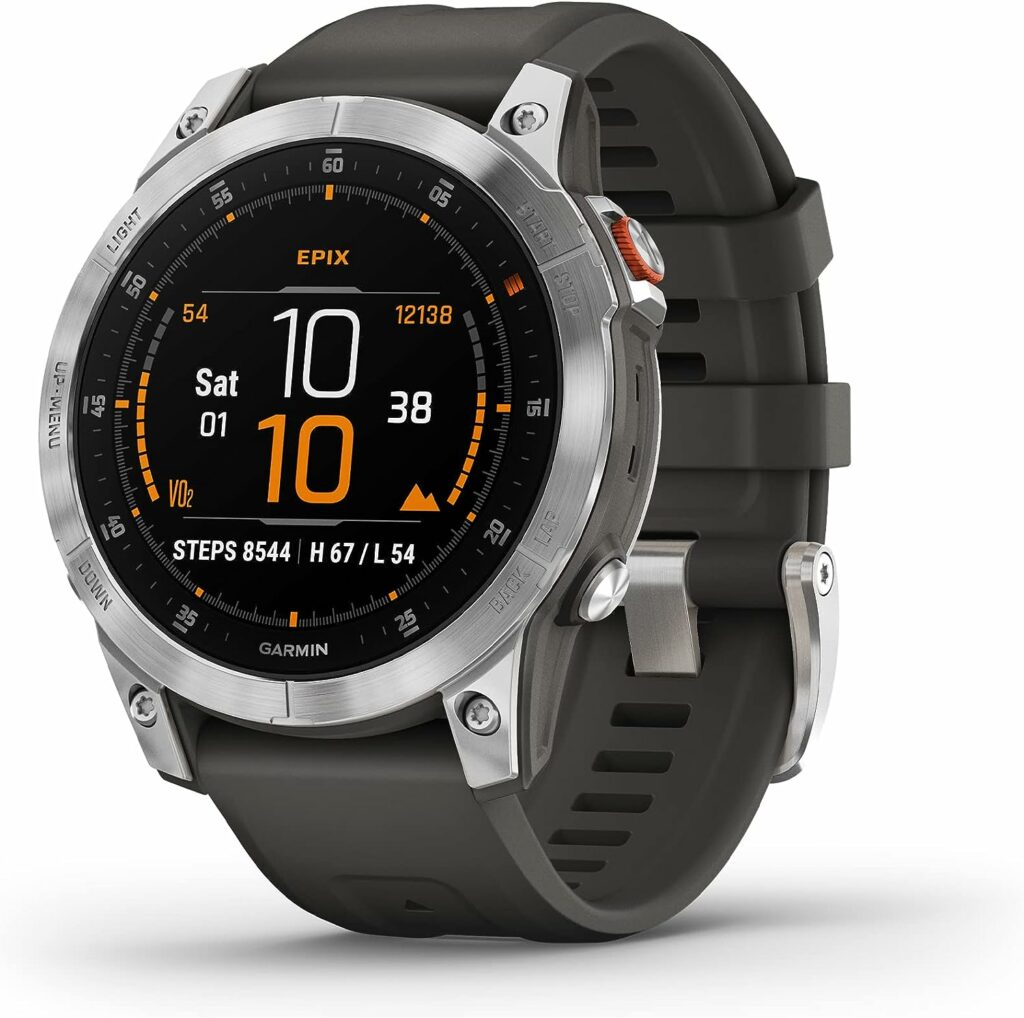 The Garmin Epix (Gen2) is the premier smartwatch supporting over 50 sports modes, including hiking, skiing, and triathlon.
Features: The Epix (Gen2) has everything you need for your outdoor adventures, including trail maps, built-in navigation, torchlight, a long-lasting battery, and a bright AMOLED display. It also performs all the regular smartwatch functions such as sleep tracking and heart rate monitoring.
Pros and cons: A premium product at a premium price. A great gift if you can afford it!
Price: $800 range
Where to buy: Garmin site, Walmart, Amazon
6. HidrateSpark PRO Smart Water Bottle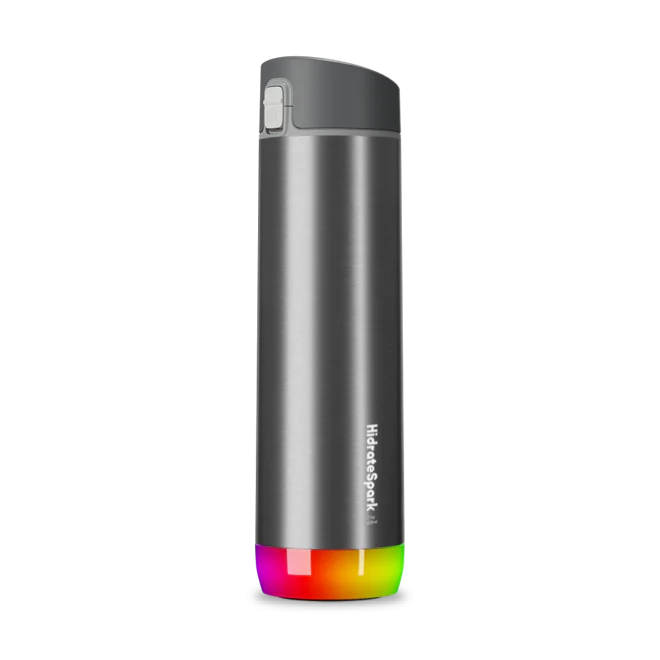 HidrateSpark PRO is the self-proclaimed world's smartest water bottle ever created. This chichi container tracks your hydration level and a glowing bottom reminds you to drink. It can be synced with a phone, smartwatch, and fitness tracker via Bluetooth and the HidrateSpark app.
It has a cool feature that helps you find your bottle if you lose it. Available for around $59-$89 through the HidrateSpark site.
7. Jackery Explorer 240 Portable Power Station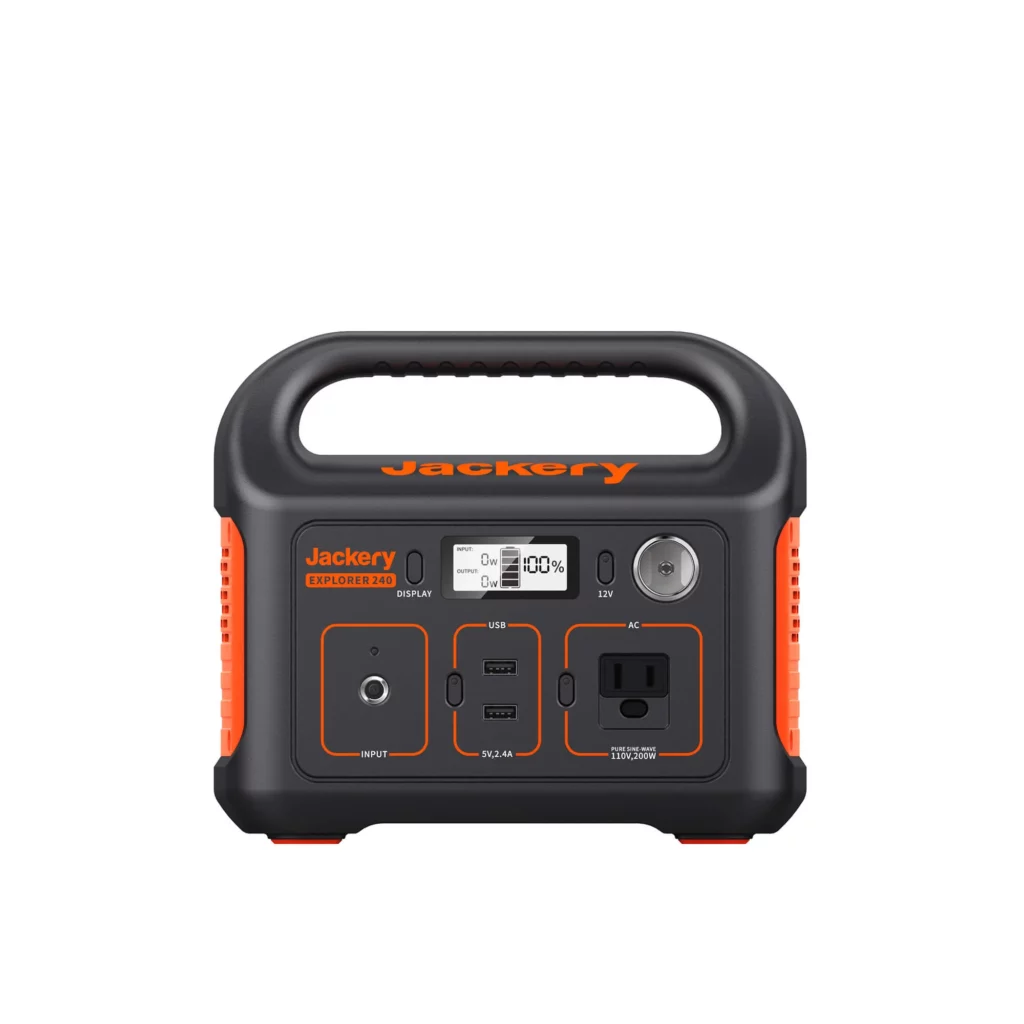 For anyone going off-grid and needing to operate a base camp, the Jackery Explorer 240 is very handy. This portable station (weighing 6.6 lbs) powers many types of devices simultaneously. It can handle camp lights, TVs, camera batteries, phones, laptops, fans, and small drones. The power unit itself can be charged in under 5 hours by a solar panel. Available for $239 on the Jackery website.
Conclusion
As you can see, there is no shortage of fabulous ideas for hiking gifts across a range of budgets. So whether you're buying a hiking gift for him or for her, use this guide as your inspirational starting point. Then, dive in to find the perfect gift for your friends' epic adventures.
Frequently Asked Questions
What should every hiker carry with them?
Essential items a hiker should carry include nutrition, liquids, light, emergency shelter, extra clothing, fire starters, emergency medical supplies, sunscreen, and navigation.
What should you take on a hike?
To hike safely, you should pack adequate liquids and nutrition, extra clothing, a light source, a fire starter, first aid items, and sunscreen. A navigation tool and emergency bivvy are also essential.
What should I pack for a 10-day hike?
Besides the essentials of nutrition, water, light, medical items, navigation, sunscreen, adequate clothing (plus spares), and comfortable boots, you should also carry sleeping gear, shelter, sunglasses, fire lighters, cooking utensils, toiletries, and toilet paper. A knife and multi-tool, waterproofing, a repair kit, and some recreational items are also advisable.