Popular Sports in Spain: Soccer, Basketball, and Tennis
Nadia Podrabinek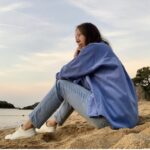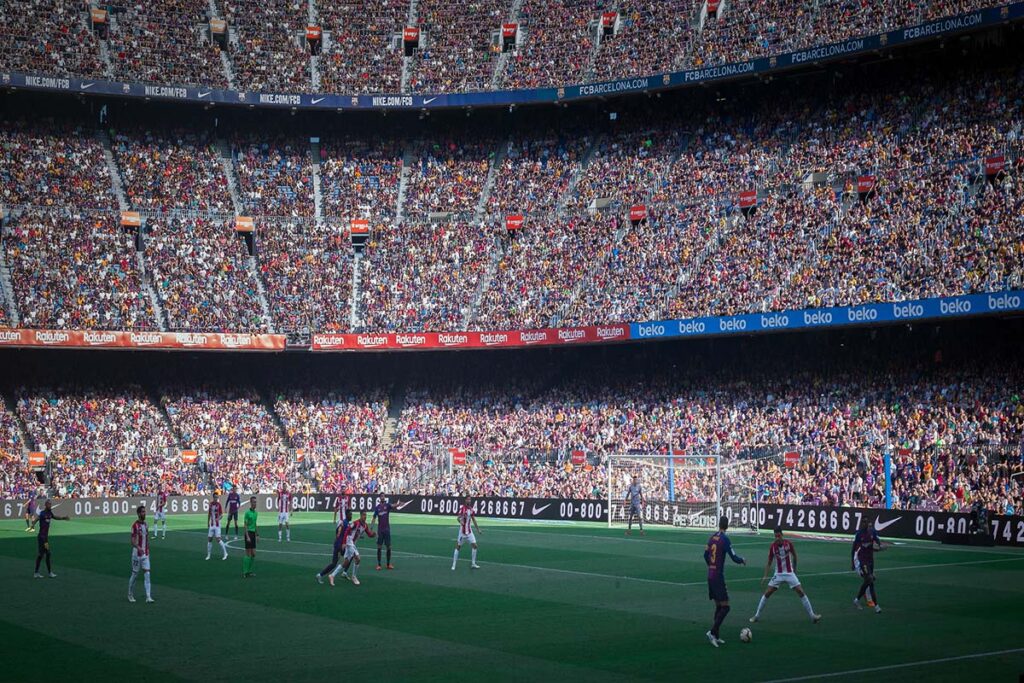 If you've ever wondered about the most popular sports in Spain, you've hit the jackpot. Or in this case, the ball! In this article, we'll take a look at the thrilling worlds of soccer, basketball, and tennis. These are three sports that have captured the hearts of Spaniards.
While soccer is the most popular sport, with its strong rivalries and passionate followers, basketball and tennis have also grown in popularity. Spain's passion for sports has no boundaries, from dramatic fights on the soccer field to fast-paced action on the basketball court. However, there are tons of popular sports in Spain to take note of.
We'll look at Spain's dominance in thrilling World Championships and the Olympic games. We'll also dive into the importance of sports culture, and even touch on the iconic Tour de France. Here are the most popular sports in Spain!
---
Key Takeaways
Soccer is the most popular sport in Spain, with Barcelona and Real Madrid as the most well-known clubs.
Basketball is the second most popular sport in Spain, with many famous and accomplished Spanish athletes.
Tennis is the third most popular sport in Spain, with the world's greatest player, Rafael Nadal dominating the rankings.
Bullfighting, padel, handball, and cycling are important aspects of sports culture in Spain.
Spain has produced major motorsport talent.
---
Soccer: The Heartbeat of Spain
La Liga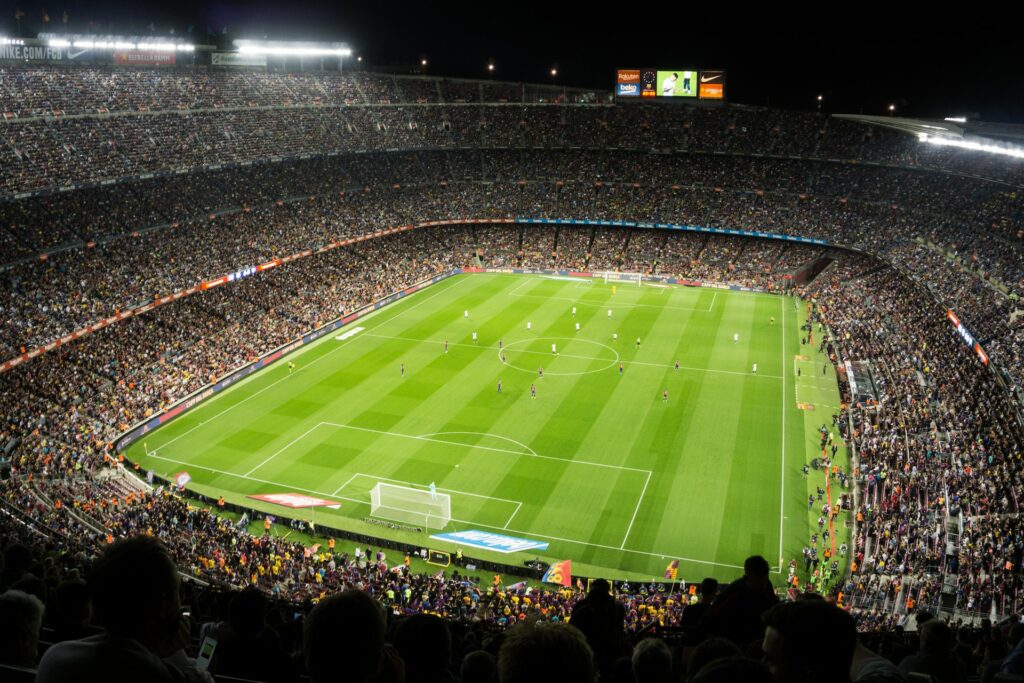 Soccer is one of the most popular sports in Spain. La Liga is Spain's premier soccer league. It's generally considered the most prestigious league in the entire world. It began in 1929 and continues to be a massive platform for soccer. Multiple teams compete in exciting matches throughout the season in this Spanish league.
La Liga attracts the top talent in soccer from all over, with players showing off their skills on the field every season. There is a passionate fanbase, amazing stadiums, and highly competitive rivalries.
Many players that are part of La Liga get selected to join the Spanish Olympic Soccer Team as well!
Popular Spanish soccer teams
Spanish soccer is known for its powerhouse squads that have excelled both nationally and internationally. FC Barcelona is one of the most famous teams. They are renowned for their distinctive possession-based style of play and hall-of-fame players like Lionel Messi. They often compete in the best club competitions that rile up fans.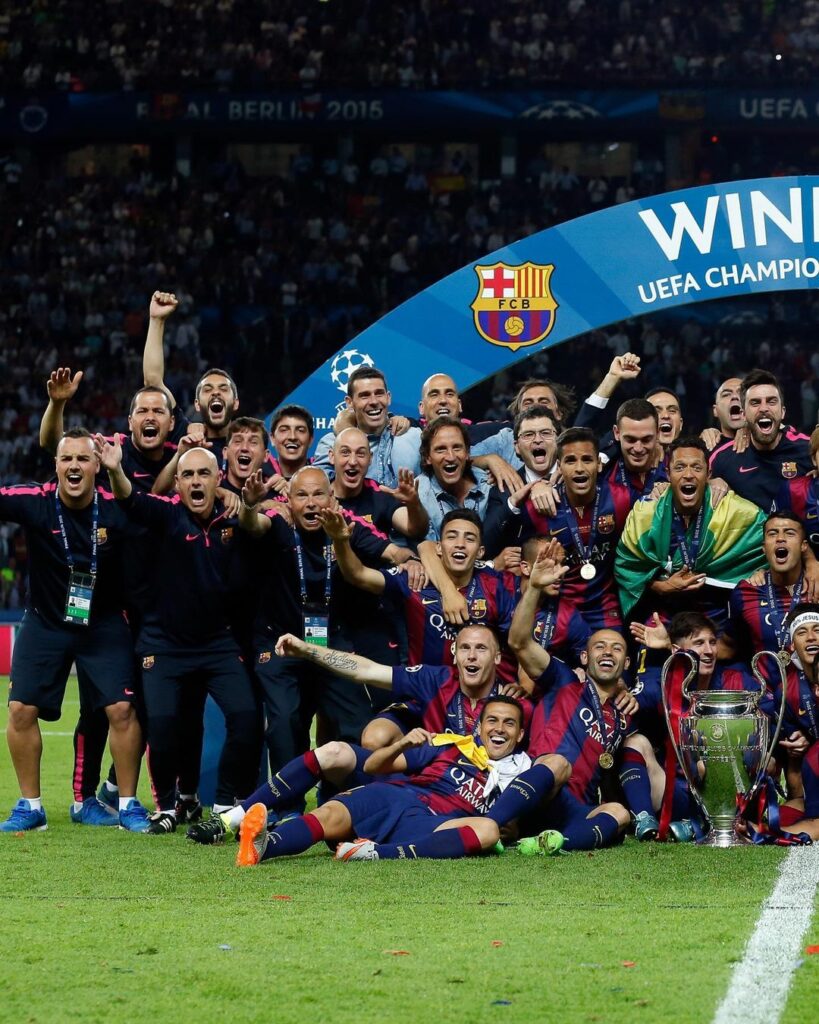 Their bitter rivals are Real Madrid. They have a colorful history and include legendary players like Cristiano Ronaldo. For many years, these two teams have dominated Spanish soccer. They excite spectators with their clashes in the El Clásico series and other club competitions.
Atletico Madrid is another notable team. They are renowned for their tenacious defensive approach and powerful players like Luis Suarez.
Villarreal, Valencia, and Athletic Bilbao are other well-known teams with passionate fans.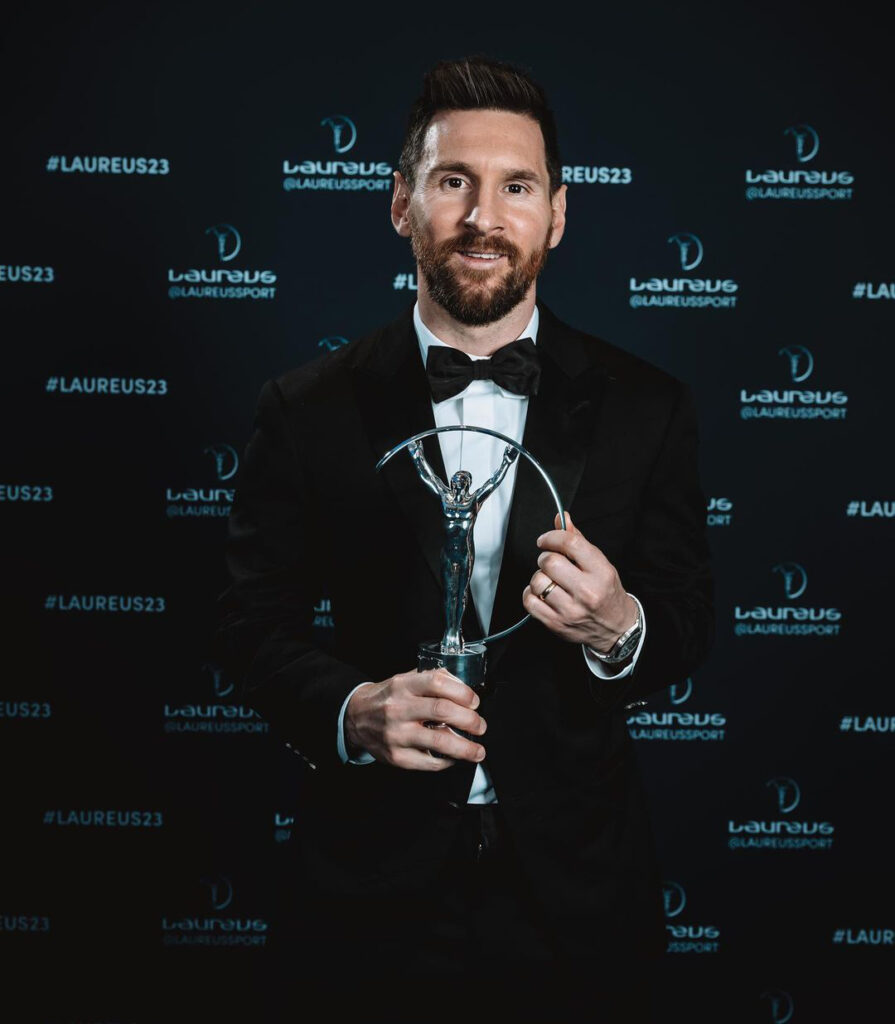 The significance of soccer in Spanish society and culture
Soccer is incredibly important to Spanish society and culture. It acts as a bridge between different regions and brings people together. For many Spaniards, it is a way of life more than merely a sport. Soccer is ingrained in every aspect of Spanish society, from the crowded streets filled with enthusiastic fans to the lively chats in neighborhood pubs.
The historical origins of the sport and the accomplishments of Spanish teams in international competitions have led to its popularity today. The entire country felt more united and proud as a result of the victory in the 2010 FIFA World Cup for the national team.
Spain hosted the Olympics in 1992. They then became the first host country where the national team won an Olympic football gold medal since Belgium in 1920. Soccer games create an electrifying atmosphere in both stadiums and homes. The drama and the emotion of ball sports are just as important as the final score!
Basketball
Rise of basketball in Spain
Basketball has seen an enormous rise in popularity in Spain in recent years. The sport has captured the attention of people and has established itself as a significant sport in the country. The success of Spain's national basketball team is a big part of that.
They have achieved extraordinary accomplishments in international contests. These include winning the FIBA World Cup and many EuroBasket titles. These accomplishments have not only given credit to the country but have also sparked a passion for basketball among the Spanish.
The presence of Spanish basketball talents in the NBA, such as Pau Gasol, has helped to boost basketball's popularity. Their achievements at the top level of the sport have shaped younger generations.
Liga ACB
Liga ACB is Spain's top professional basketball league. It has a high level of competitiveness and shows some of Europe's greatest basketball players. Basketball teams in Spain have loyal fan bases and heated rivalries.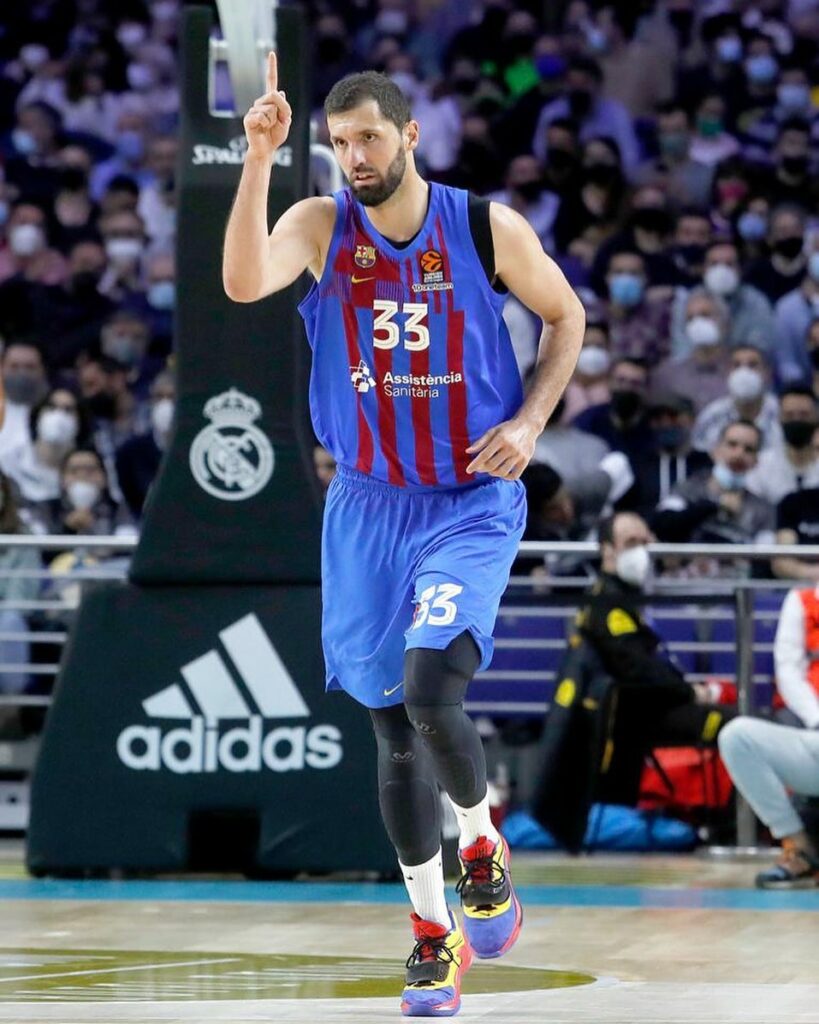 The league has included talented players such as Nikola Mirotic, Sergio Llull, and Bojan Dubljevic. They entice fans with their abilities and add to the excitement of the league. Liga ACB has established itself as a premier league for basketball fans, providing intriguing games, heated rivalries, and a display of Spanish basketball brilliance.
Popular Spanish basketball teams
Spain features several renowned basketball teams that mesmerize fans with their talent and success. FC Barcelona Bàsquetare, Real Madrid Baloncesto, and Valencia Basket are just a few. They are popular Spanish teams and have a devoted following. Barcelona has a rich history and a good squad of players.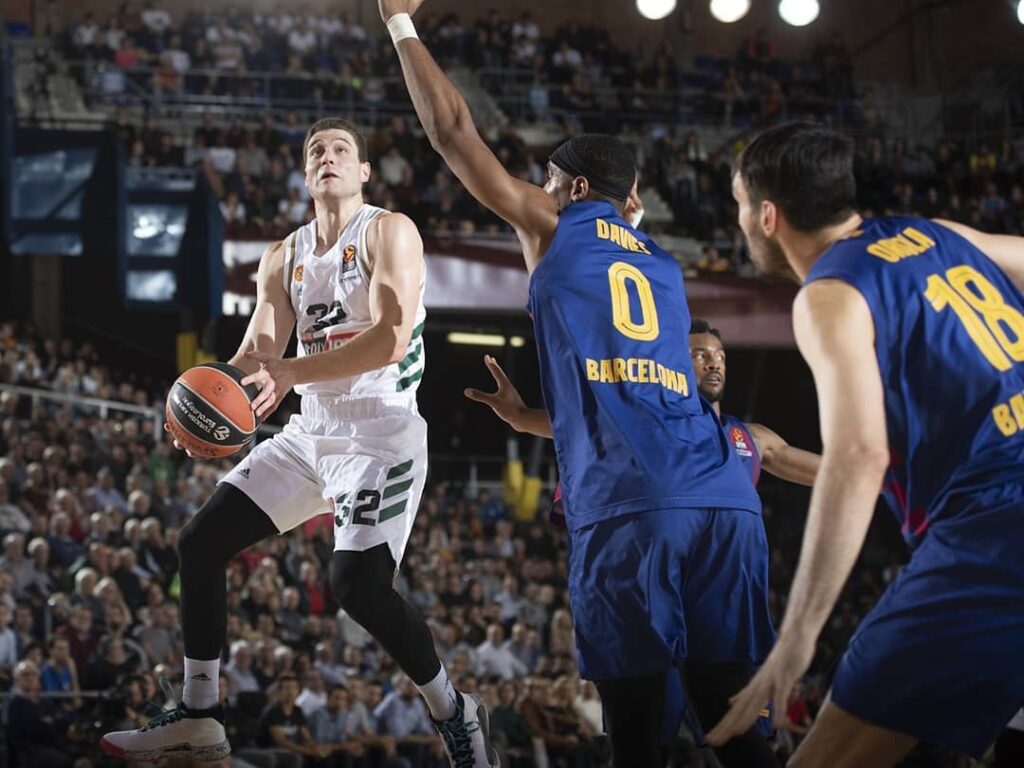 Real Madrid, Barcelona's archrival, has a great basketball legacy and has experienced significant success. Valencia Basket has grown as a prominent contender in recent years, winning domestic titles as well as earning a name for themselves in European games.
These clubs, with their excellent players and devoted fan groups, contribute to Spain's thriving basketball culture. It's become an increasingly popular sport in the past few years.
The significance of basketball in Spanish society and culture
Although not Spain's top sport, basketball is a close runner-up! The Spanish teams have also competed in the Summer Olympic games, creating an even bigger following in recent years. Spain competes in World Championships, winning the basketball world championship in 2006. Basketball has become a popular sport, contributing majorly to Spanish society and culture.
Basketball courts can be found in communities, parks, and schools, where both casual and ambitious athletes can enjoy the game. The success of Spanish players in the NBA has also contributed to it being a popular sport, motivating future players and fueling the basketball fever in Spanish society.
Tennis
Major tennis tournaments in Spain
You might not know that tennis is actually one of the most popular Spanish sports! Spain hosts many renowned ATP (Association of Tennis Professionals) Tour tournaments, which contributes to it being one of the most popular sports in Spain.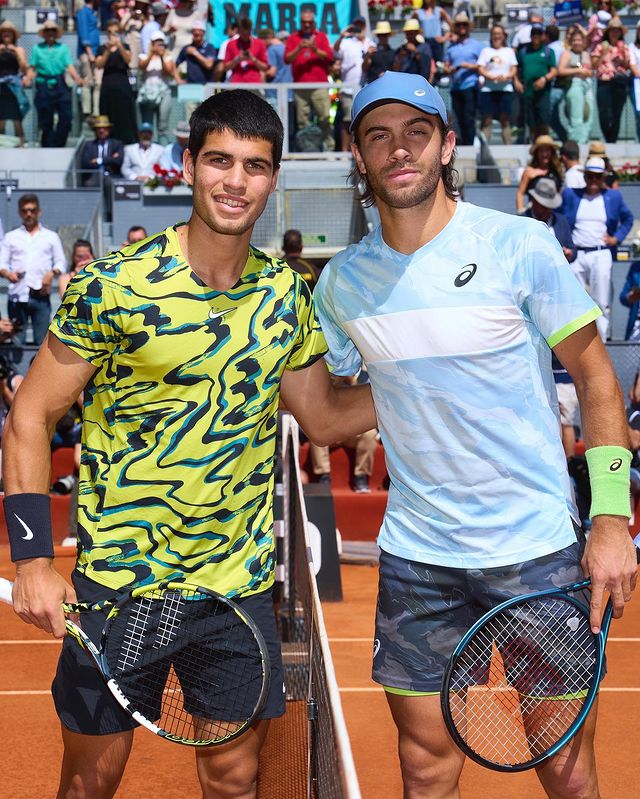 The Mutua Madrid Open, hosted in Madrid, is the most well-known. The event has drawn elite players and witnessed remarkable contests since its beginning in 2002.
The Barcelona Open Banc Sabadell, noted for its clay court competitions and held annually in Barcelona, is another prominent tournament. The event has included outstanding Spanish players, especially Rafael Nadal, who has won numerous titles.
The Valencia Open 500, hosted in Valencia, attracts attention as well, with entertaining matches and a showcase of Spanish talent.
Popular tennis players
Spain has given us several outstanding tennis players who have made an unmistakable mark on the sport. Spanish champion Rafael Nadal is widely recognized as the greatest Spanish tennis player of all time.
Nadal, known for his fiery competitiveness in international tournaments and amazing clay-court skill, has built an astounding collection of Grand Slam trophies. This includes multiple French Open triumphs.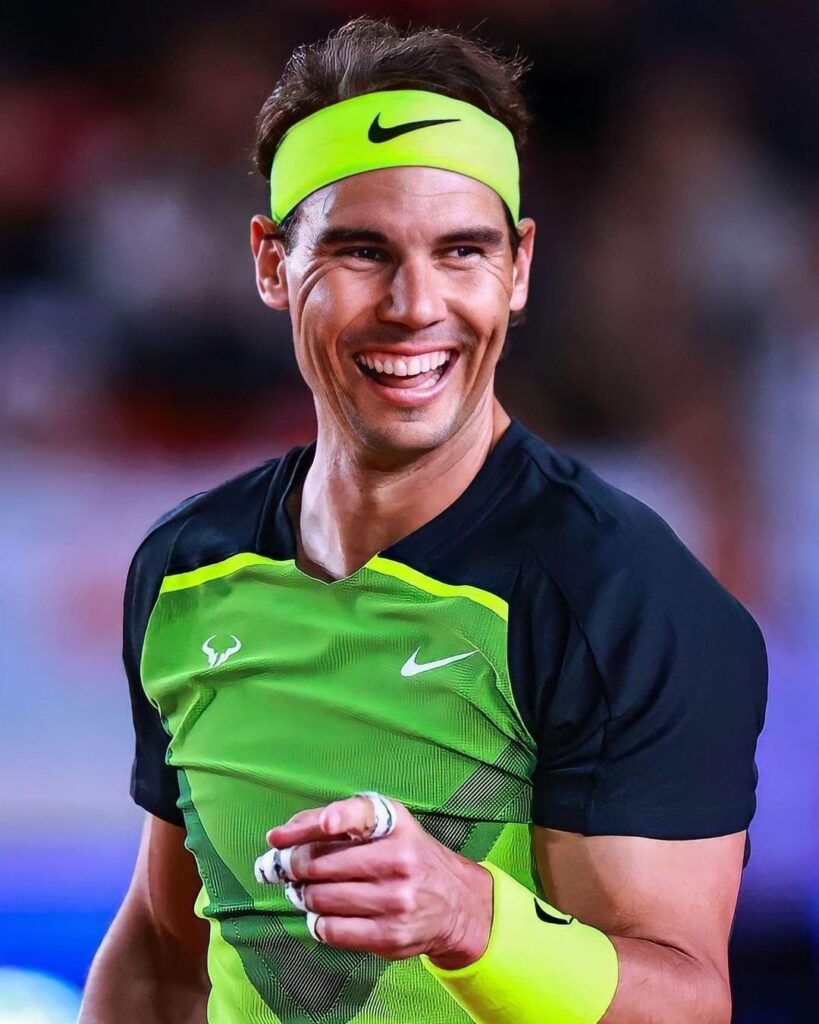 Garbine Muguruza, a former world number one in international tournaments, has excelled on the women's circuit. She won some major tournaments such as the French Open and Wimbledon.
David Ferrer was noted for his unwavering work ethic and battling spirit throughout his career. He reached the top 10 in the ATP rankings and made long runs in Grand Slam tournaments.
These players captivated the hearts of Spanish fans and inspired a new generation of tennis enthusiasts in Spain. They played a major role in making tennis one of the most interesting Spanish sports to watch, both on and off the court at international events.
The impact of Spanish tennis players on the global stage
Spain's influence on the global tennis scene extends beyond its players' accomplishments. The sport has significant roots in the country's history. While tennis may be traced back to ancient civilizations, it was a Spaniard, Major Walter Clopton Wingfield, who was crucial in the development of the game as we know it today.
Wingfield created lawn tennis in the late 1800s with the help of an English buddy. They improved the regulations and developed the first standard equipment. This breakthrough provided the groundwork for the game we know today.
Spain continues to make an unmistakable stamp on the worldwide tennis landscape, from its pioneering beginnings to the amazing successes of its players.
The significance of tennis in Spanish society and culture
Tennis is an important part of Spanish society and culture. It's one of the most beloved Spanish sports. The accomplishments of Spanish tennis players like Rafael Nadal have raised the sport's profile and created pride among Spaniards. Tennis has significance in Spanish culture as a sign of greatness, tenacity, and devotion.
This popular sport has a large fan base, with followers cheering on their favorite players and celebrating their victories. Tennis courts can be found in towns around the country, where people of all ages play the game for fun. The success of Spanish players has inspired a new generation of tennis fans, contributing to the sport's explosion and appeal in Spanish culture.
What else? Other popular sports in Spain
Bullfighting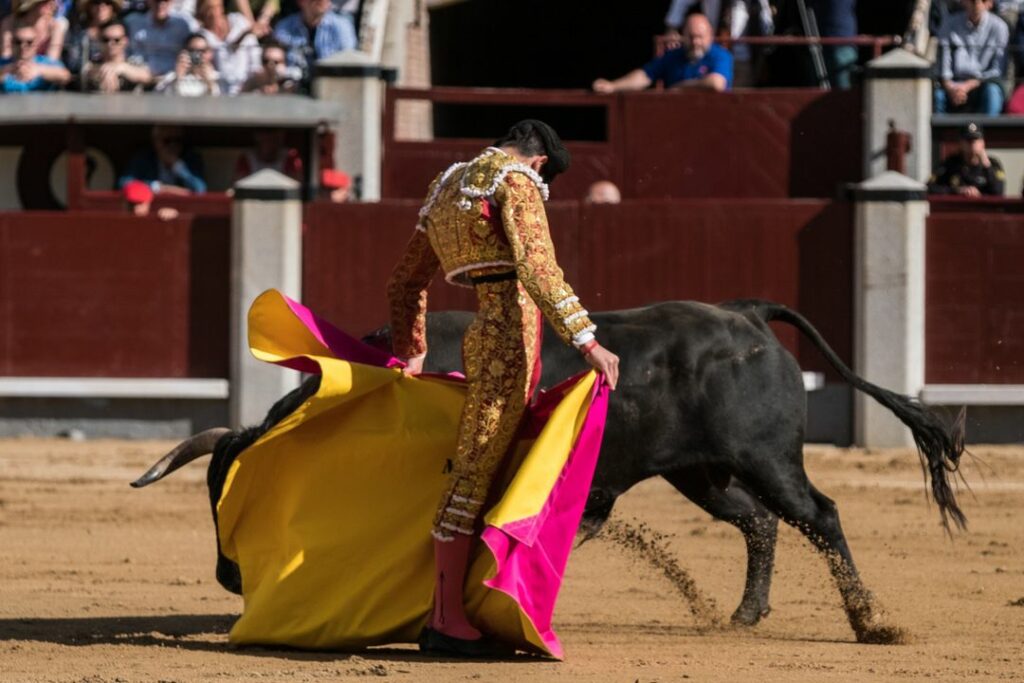 Bullfighting is a traditional Spanish sport that is deeply rooted in the history and culture of the nation. It is known as "corrida de toros" in Spanish. In a carefully planned confrontation, the bullfighter, or "matador," squares up against a bull. Bullfighting, although controversial, has a prominent role in Spanish culture.
Some consider it an art form and a representation of cultural legacy, while others condemn it for the mistreatment of animals. Bullfighting remains a complicated and iconic feature of Spain's cultural environment, provoking powerful emotions and sparking debate over tradition and ethics.
Padel
Padel has gained popularity in Spain, becoming a fun year-round sport. That's right, you can even play it as a replacement for traditional winter sports! It's played on a tiny court surrounded by walls, providing a one-of-a-kind and exciting experience.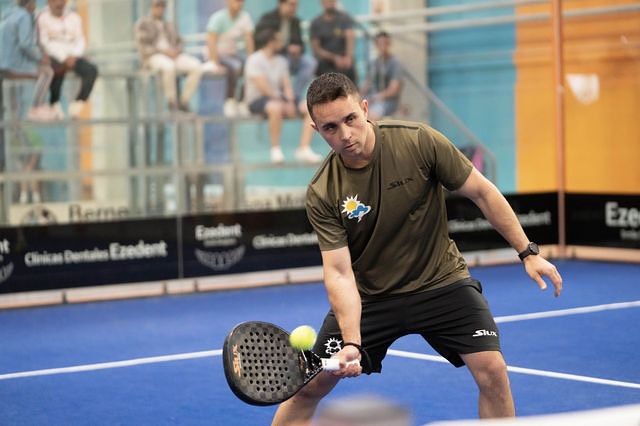 The World Padel Tour (WPT) is a well-known padel competition. The WPT attracts professional Padel players from all over the world. They compete in exciting and fast-paced matches.
This important competition attracts a large number of people who come to see the fast-paced action and heated rivalries on the padel court. Marta Ortega of Spain beat Argentina to win the 2022 DP World Padel Championship in Dubai.
Padel draws players of all ages and ability levels because of its accessibility and sociable traits. The inclusive aspect of padel, the excitement of fast-paced rallies, and the ability to interact with people via friendly competition have all contributed to its popularity in Spain.
Cycling
Cycling has grown in popularity in Spain, with fans coming to the country's gorgeous landscapes and tough terrain. Spain has become an all-time favorite for both amateur and professional cyclists. The country's tight connection with the famed Tour de France adds to its attractiveness since Spanish riders have constantly succeeded in the tournament.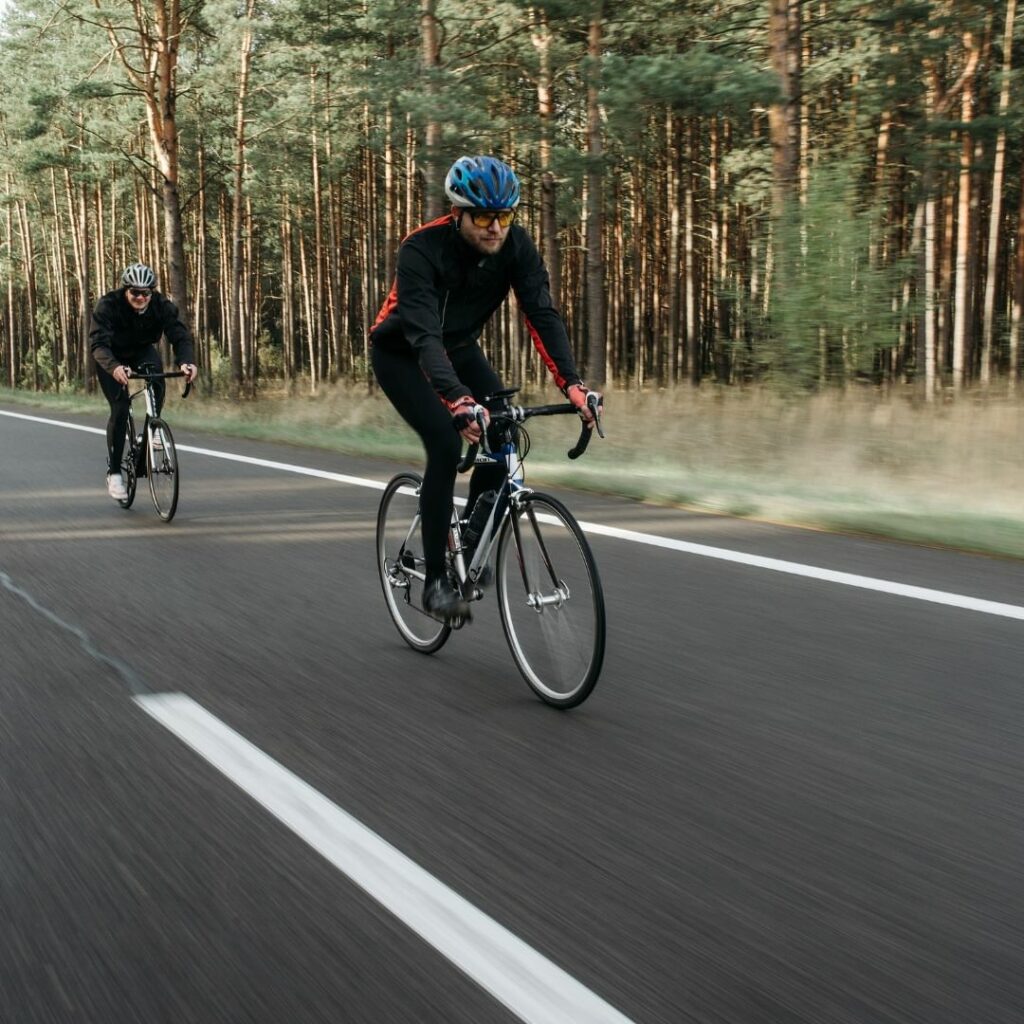 The beautiful Pyrenees and Sierra Nevada mountain ranges provide perfect training grounds for the Tour de France from all over the world. Cycling in Spain offers a memorable experience, whether tackling legendary mountains or exploring picturesque routes. It is strongly anchored in the country's rich cycling past and powerful links to the Tour de France.
Handball
Handball has evolved as a fascinating sport in Spain, with its fast-paced action captivating the nation's interest. The Spanish national handball team's triumph in the 2013 IHF Men's World Championship solidified the sport's importance in the country.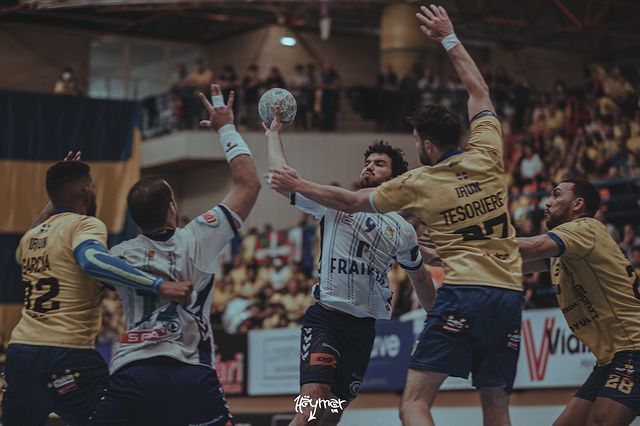 This victory highlighted Spain's overwhelming and strategic ability on the handball court. It gave them an important spot in athletic history. Handball has a devoted fan base in Spain, with both professional leagues and grassroots participation flourishing.
The sport's popularity is growing, attracting spectators who like its intensity and the brilliant displays of teamwork.
Motorsports
Motorsports have a significant presence in Spain, with the nation staging a number of important events that draw fans from all over the world. Spain is proud to host top-tier contests such as Formula One, MotoGP, and X-Trial, demonstrating its love of speed and thrill.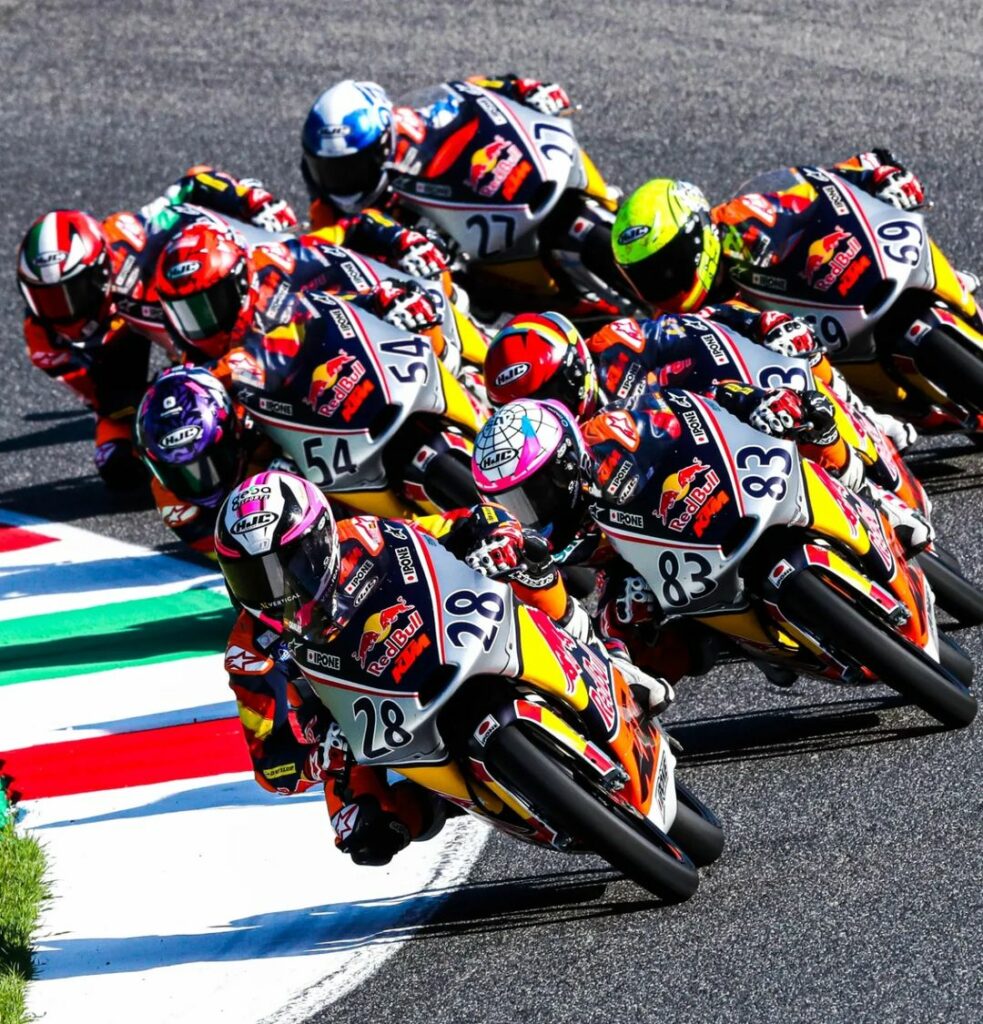 The Spanish Grand Prix held at the Circuit de Barcelona-Catalunya, is an important event on the Formula One calendar. Spain's passion for racing is on display even more in MotoGP, with renowned venues like Jerez and MotorLand Aragón holding intense races.
Spain has produced excellent motorsport talent. One notable racer is Fernando Alonso, two-time Formula One World Champion. Fernando Alonso won the World Drivers' Championship in both 2005 and 2006. The country's strong racing tradition extends beyond these events, though. Spain also appears on the World Rally Championship calendar regularly.
Conclusion
Sports have a special place in Spanish culture. The country has established itself as a force to be reckoned with in a variety of sports. Soccer in Spain reigns supreme, with fan enthusiasm driving the success of Spanish clubs on both the home and international platforms.
Basketball in Spain has seen an incredible surge, with Spanish players and teams making an indelible stamp on the global basketball landscape. Tennis in Spain shows off remarkable players and a long history. The origin of the sport plays an important role in Spanish culture.
These sports, when combined, demonstrate Spain's sporting superiority and the passionate devotion of its fans. Spain continues to create excellent athletes and delight the globe with its sports successes. This holds true, whether it's the brilliant footwork on the soccer pitch, the thrilling slam dunks on the basketball court, or the fierce rallies on the tennis clay.
Sports are a vibrant thread that ties together Spanish culture, joining people with shared joy and national pride.
FAQs
What is soccer called in Spain?
Soccer in Spain is known as fútbol. It is one of the most popular sports in Spain.
When is soccer season in Spain?
Soccer season in Spain generally runs from August until May of the next year. The La Liga started on 12 August 2022 and ended on 4 June 2023.
Why are basketball clubs in Spain the same as soccer?
This is mainly due to organizational reasons. Basketball clubs in Spain sometimes have names that are similar to or the same as their soccer equivalents. Many Spanish basketball clubs are linked with the same multi-sport organizations that control soccer clubs. These companies use an identical branding and naming strategy across all sports.
What type of tennis court is most common in Spain?
A clay tennis court is the most common kind of court in Spain. They are generally more comfortable to play on, and you can avoid injuries from hard courts.
Where to see bullfighting in Spain?
Las Ventas, the world's most significant bullring, is in Madrid. Every year, it draws a lot of spectators and the top matadors in the bullfighting season.
When is bullfighting season in Spain?
The bullfighting season runs from the end of March until the middle of October. During the season, more than 70 festivals are held, usually on Sundays.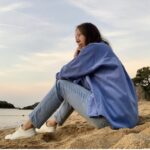 Hello, my name is Nadia.
I usually write about traveling (there are so many places to fit all the lifestyles), relocation (finding a job overseas or moving without losing an income), and living in a foreign country (adapting to a different culture and mentality). Follow me on Twitter, Facebook, Instagram, or LinkedIn!
This post might include some affiliate links. If you make a purchase through these links, I may earn a small commission at no additional cost to you. I appreciate it when you use my links to make purchases.