17 Legendary California Road Trips from North to South: Best Itinerary
Nadia Podrabinek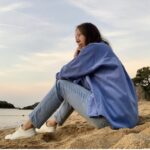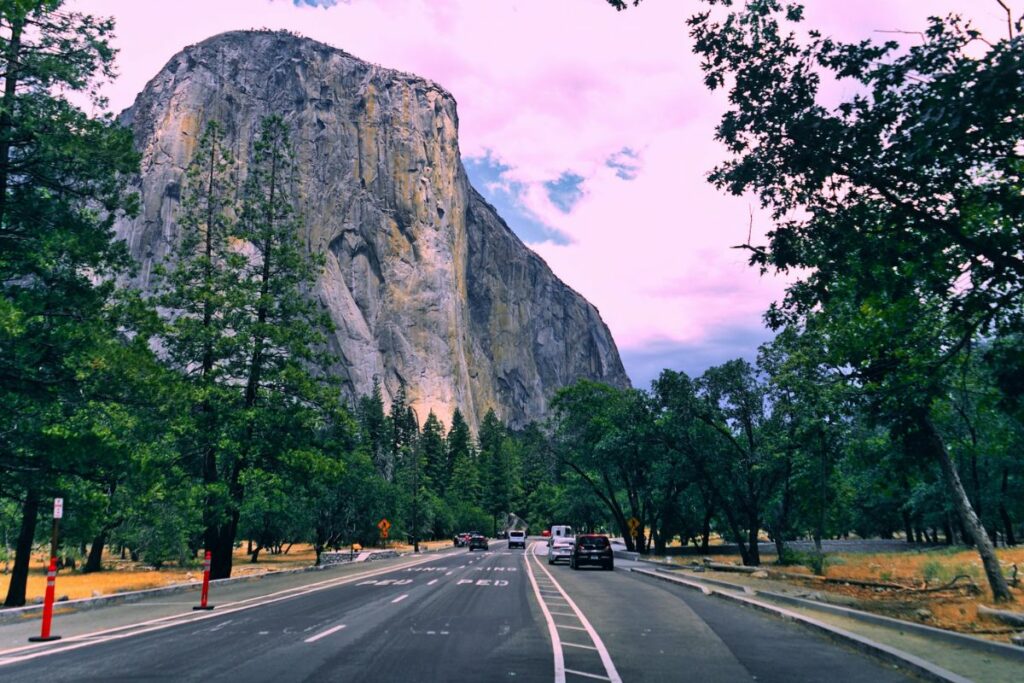 Not a lot of adventures can beat a California road trip. With fair weather, a carefree atmosphere, and diverse landscapes – I understand why many venture to the Golden State to make lifelong memories.
To get you started on your California holiday, I share my personal experience of tackling the roads. Next, I'll recommend 17 of the best California road trips, covering a variety of routes and sharing helpful tips along the way.
---
Key Takeaways
The Pacific Coast Highway is the perfect way to explore California's coastline.
California is home to dozens of State Parks, National Forests, and National Parks.
There are plenty of road trips you can do in a single day.
Wine lovers should stop over at Solvang.
Always pack plenty of water and an emergency kit before you depart.
---
My Personal Road Trip through California
Start point: San Francisco
End point: Los Angeles
Distance: 400 miles
Duration: 7 days
About a year ago I decided to embark on a solo road trip through California. I had just quit my job – the perfect time for adventure.
I started in San Francisco. It's easy to get to thanks to the airport, from where I rented a Toyota Rav4 from Budget car rentals.
The Pacific Coast Highway was my route of choice. Breaking down my entire itinerary will be a whole separate article, so to keep it short, I stopped at these places:
My trip ended in Los Angeles where I navigated the urban jungle, coasted along Highway 1 past Huntington Beach, and spent the night at the Renaissance Newport Beach Hotel.
This California road trip had a massive impact on me. I wholeheartedly recommend it to anyone who wants to explore the country and break free from routine, even just for a few days.
Best Road Trips in California
1. Pacific Coast Highway: San Francisco to Los Angeles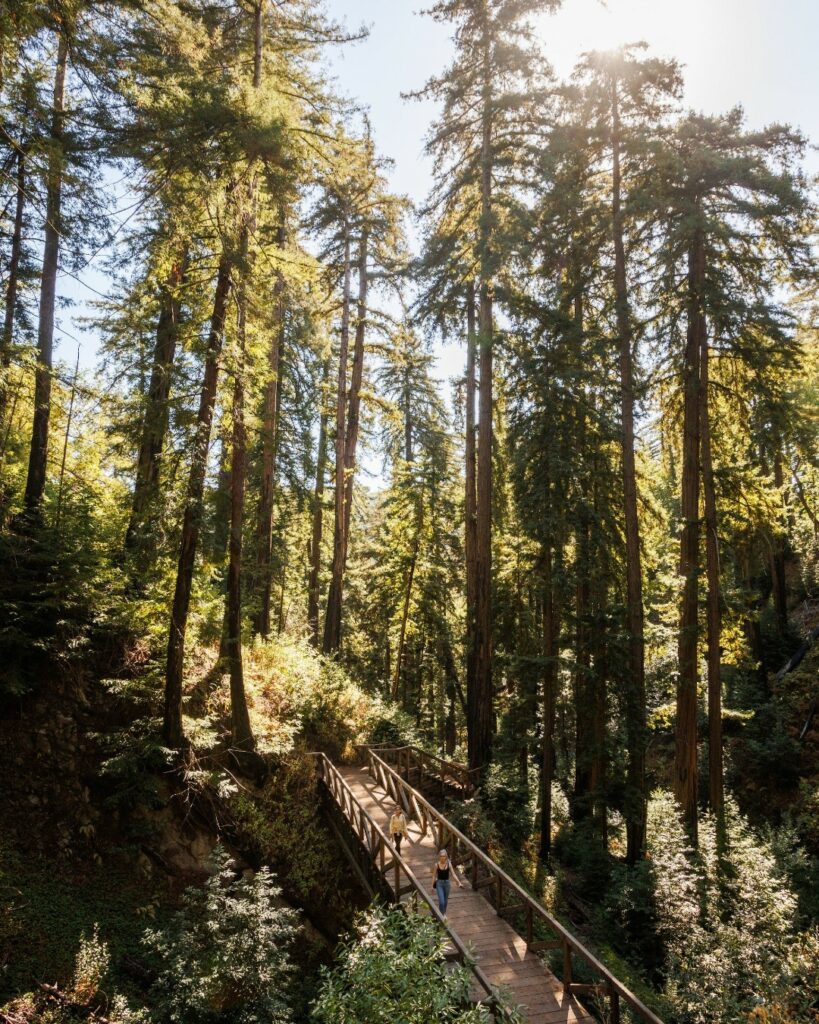 Start point: San Francisco
End point: Los Angeles
Distance: 400 miles
Duration: 3 – 7 days
You can do this California road trip in as little as three days, but I recommend you take your time. California's Pacific Coast Highway (PCH) takes you along the most amazing coastline in the country.
Some worthy stops along the way are:
San Jose: Visit Winchester Mystery House and spend your cash at Santana Row.
Monterey and Carmel-By-The-Sea: Visit Point Lobos State Park.
Pfeiffer Big Sur State Park: Hike through the redwood forests.
Morro Bay: Catch a boat out to Morro Rock and visit the Morro Bay National Park.
Santa Barbara: Visit some wineries.
Oxnard: Chill at the Oxnard State Beach, or go museum hopping at the Mullin Automotive Museum and Channel Islands Maritime Museum.
Los Angeles: Treat your inner child at Universal Studios Hollywood (always a winner when it comes to California family trips), visit The Grove outdoor mall, and snap Insta shots at the Hollywood sign.
Along your California coast road trip, you will find plenty of nature, breathtaking beaches, and amazing local eateries.
Tip Sometimes landslides affect the PCH near San Simeon, so just check the road conditions before you depart.
2. Redwoods and Wine Country: San Francisco to Mendocino
Start point: San Francisco
End point: Mendocino
Distance: 155 miles
Duration: 1 day
You can easily make the drive from San Francisco to Mendocino in three hours – but we are not here to rush! Taking your time, you can do this California road trip in a day, or stay over in Santa Rosa (for that true Napa Valley experience) or along the coast if weekend trips are more your vibe.
Your iconic road trip starts by crossing the Golden Gate Bridge. For some, this is a bucket list event, so make sure to walk along the bridge for the full experience. Okay, back in the car; we have some driving to do!
Some noteworthy stops along your Redwood road trip are:
Point Reyes National Seashore: You may need a full day here; there are plenty of hikes, waterfalls, and a lovely lighthouse.
Bodega: If you were also traumatized by Alfred Hitchcock's The Birds as a kid, then you want to stop in at Bodega where his iconic movie was filmed. Stop in at Sonoma Coast Vineyards for a wine tasting, or head further inland to Occidental Winery.
Armstrong Redwoods State Natural Reserve: Ready to feel small? Redwoods can grow up to 350 feet high! Walk among the giants and pack a picnic for lunch – it's free to enter!
Salt Point State Park: Camp, hike, picnic, go horseriding, or go fishing.
Point Arena: Stop at one of the most famous lighthouses on the PCH – buy a ticket to climb all the way to the top.
Mendocino: If you have time, stop in at Van Damme State Park before you reach your final destination.
Tip There are plenty of beaches along this California coast road trip. Muir Beach, Bodega Bay, Schoolhouse Beach, and Bowling Ball Beach are all worth a visit.
3. Volcanic Wonders: Lassen Volcanic National Park to Mount Shasta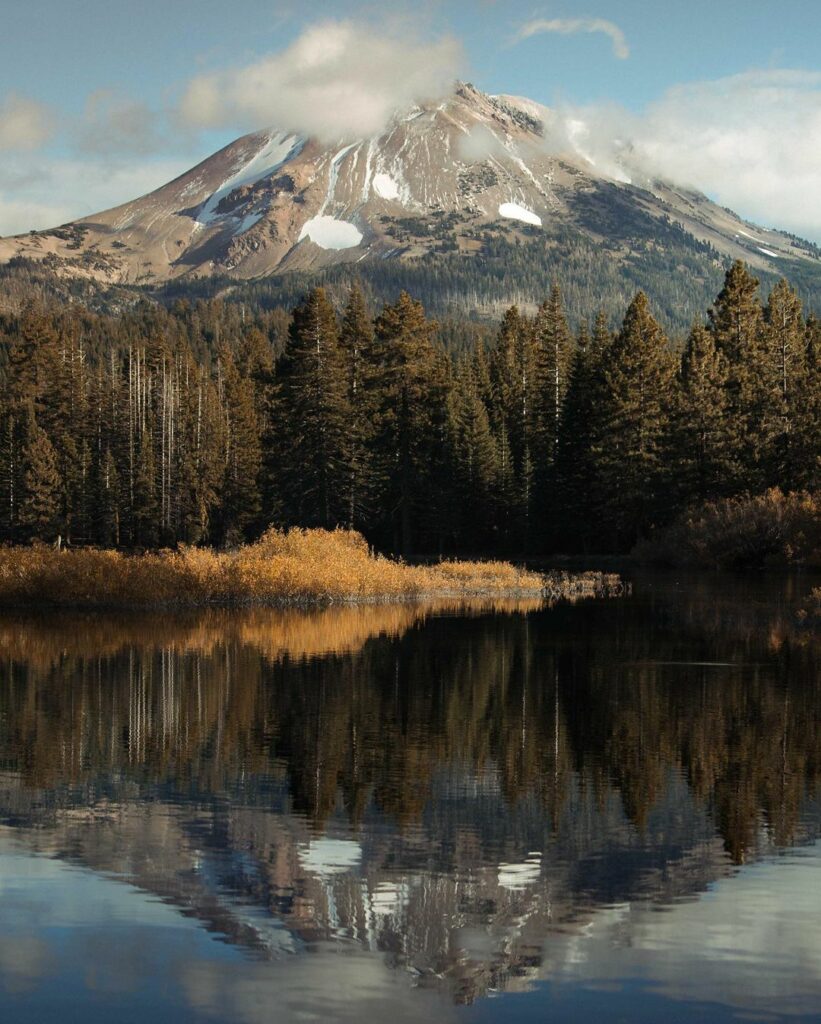 Start point: Lassen Volcanic National Park (near Summertown)
End point: Mount Shasta
Distance: approx. 100 miles
Duration: 1 – 2 days
The drive from Lassen Volcanic National Park to Mount Shasta is the perfect day trip. The scenery along this drive is out of this world. You have two options – either you can drive along Route 89, or take the I-5 north.
For one of the best road trips in northern California, I'll be taking you along the I-5 via Redding.
Lassen is a gorgeous park with vast wildflower meadows, the bluest lakes, stunning hiking trails, and – of course – a handful of volcanoes.
Redding is 50 minutes from Lassen and a great place to stay over if you want to make your California road trip a weekend-long adventure. Stay over at the Oxford Suites and make sure you grab a bite at the highly-rated Deja Vu for scrumptious best pancakes!
The drive to Mount Shasta is about an hour from Redding, taking you across Shasta Lake, past SweetBriar Falls and Hedge Creek Falls, and finally into town.
Mount Shasta is a volcano that looms over the town, with a gorgeous snow-capped peak in winter. Around the town, you will find Castle Lake and Lake Siskiyou where the volcano is reflected in the clear waters.
Make sure you get a good night's rest before tackling Mount Shasta. If you want to hike to the peak, be prepared! You will face a 5,000-foot climb and a 6 to 9-hour ascend (the descent is a bit quicker).
4. Lake Tahoe Loop: Reno, Nevada, to Lake Tahoe
Start point: Reno, NV
End point: South Lake Tahoe
Distance: 83 miles
Duration: 1 – 2 days
Okay, so technically Reno is not in California. But starting off in this city sees you quickly crossing the border along Route 80 near Mystic, CA.
Make your way past Floriston and Boxa, and enter Truckee where you turn south towards Kings Beach. Soon the lake will shimmer in the distance!
Now for the fun part – making your way along the west coast of the lake. There are so many secret spots on the way:
Lake Forest Beach in Dollar Point
Commons Beach in Tahoe City
Sugar Pine Point Beach just south of Tahoma
Rubicon Point Light near Lester Beach
Vikingsholm Castle
You can modify your California road trip itinerary along this route. Do the trip in one day, or extend it by staying over in the small towns dotting the lakeshore before ending in South Lake Tahoe.
Tip If you rather want to make it a Nevada road trip, stick to the east shore of Lake Tahoe and make a detour to Cason City before crossing into California along Route 50.
5. Yosemite National Park and Sierra Nevada: San Francisco to Yosemite
Start point: San Francisco
End point: Yosemite National Park
Distance: approx. 270 miles
Duration: 4 – 7 days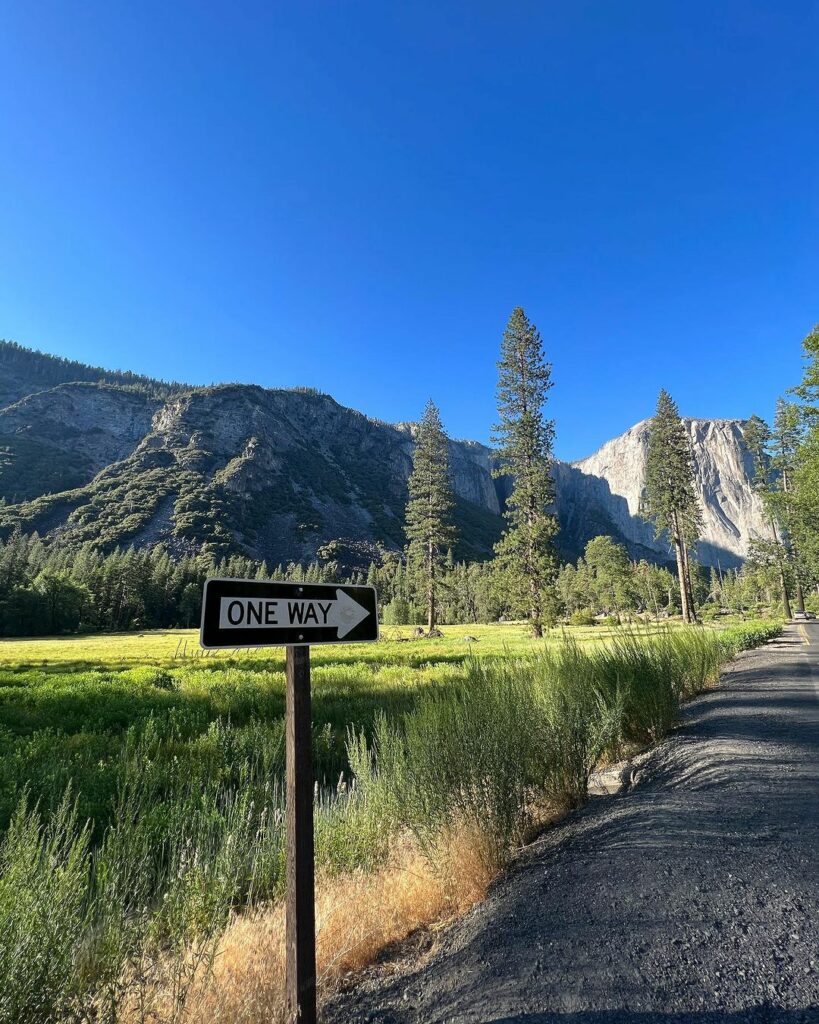 Sadly, this California road trip won't see you crossing the Golden Gate Bridge (unless you take a short detour), but don't despair – there are lots of worthy sites along the route!
Head east out of San Francisco, towards Manteca. Continue on to Oakdale, Moccasin, and finally Groveland. Continue along, following the clearly marked road signs before driving straight into Yosemite National Park, with the Sierra Nevada mountains proudly standing in the distance.
Spending as much time as possible in Yosemite National Park is recommended, but you can always stop somewhere along the way for a bite to eat.
Once you get to Yosemite you will have plenty of places to stay. There are lodges, campsites, hotels, and cabins – your budget and sense of adventure will determine what you choose!
Tip Make sure to take some snow chains if you plan on passing through in winter!
6. Gold Country Adventure: Sacramento to Nevada City
Start point: Sacramento
End point: Nevada City
Distance: 60 miles
Duration: 1 – 2 days
Nevada City should not be confused with Nevada state – it is a city within California, about 60 miles north of Sacramento.
If you're short on time, then this is one of those California road trips that you simply must take. You can easily do it in a day, but staying over in Auburn is a nice change of pace if you come from a big city.
Here are a few worthy stops along the way:
Roseville: Visit the incredibly unique Roseville Telephone Museum.
Loomis: Indulge in Lebanese food at Wally's Cafe.
Auburn: Discover the Gold Rush Museum and walk around Old Town.
Finally, you'll arrive in Nevada City. Make sure to include a visit to Crystal Hermitage Gardens in your California road trip itinerary in the city!
7. Big Sur Coastal Drive: Carmel to San Simeon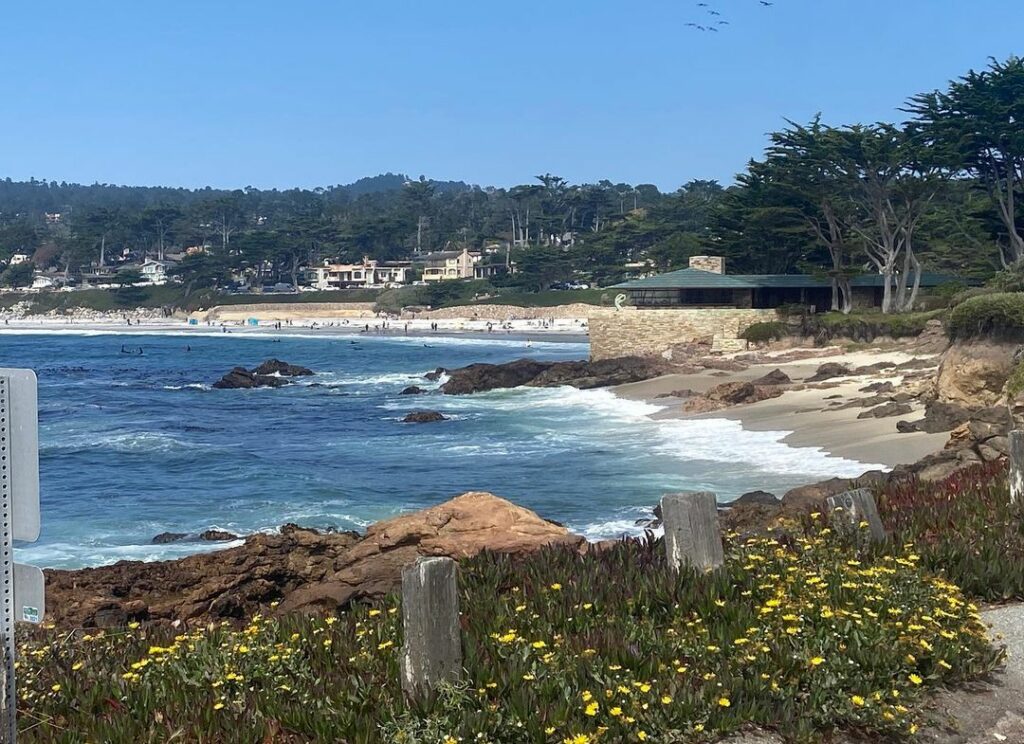 Start point: Carmel-By-The Sea
End point: San Simeon
Distance: approx. 90 miles
Duration: 1 day
If you don't have time to do the entire PCH, then a mini California road trip from Carmel-By-The-Sea to San Simeon is well worth it.
The route takes you through the gorgeous Pfeiffer Big Sur State Park. The peaks of the Santa Lucia Mountains tower above you as you drive through gorges and valleys, spotting redwoods, oaks, maples, and willows along the way.
Keep an eye out for wildlife along the drive!
Tip This section of Highway 1 is often closed due to mudslides. Check the State Park website to ensure the road is open before you kick off your California road trip.
8. Central Coast Gems: Santa Barbara to San Luis Obispo
Start point: Santa Barbara
End point: San Luis Obispo
Distance: 115 miles
Duration: 1 day
This is the perfect day trip if you find yourself in Santa Barbara!
Although there is a more direct route from Santa Barbara to San Luis Obispo, via the Cachuma Lake Recreation Area, this road trip itinerary is all about sticking to the coast.
Head west along the coast in the direction of Gaviota (stop off at the beach if you have time!). Then, start north towards Lompoc. Make sure to stop in at the Lompoc Flower Fields.
Continue on to Orcutt before making your way to the coast. Here are some must-see beaches along the way:
Grover Beach
Pismo Beach
Eldwayen Ocean Park
Make your way inland to San Luis Obispo from Avila. If you plan on spending the night, stay at the San Luis Creek Lodge.
Tip Feeling a bit stressed from the drive? Stop in at the Sycamore Mineral Springs Resort & Spa at Avila Beach for a bit of pampering!
9. Channel Islands National Park: Ventura to Santa Barbara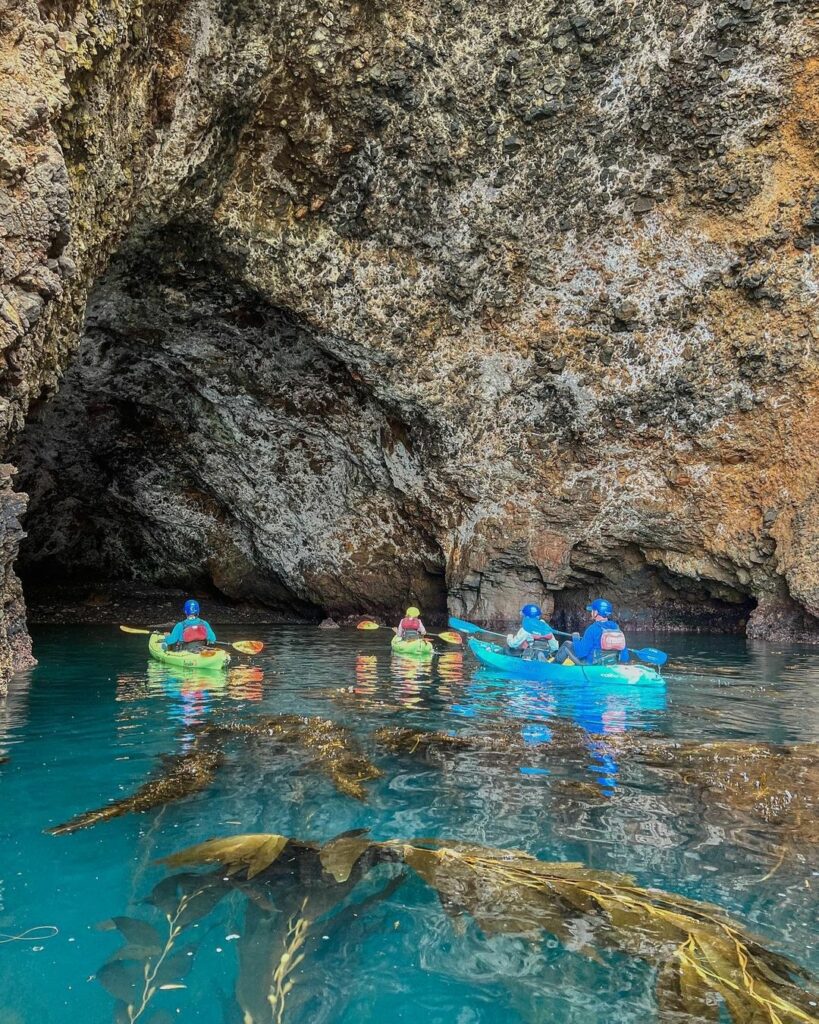 Start point: Ventura
End point: Santa Barbara
Distance: 27 miles
Duration: 1 day
I know Ventura to Santa Barbara is just a 30-minute drive, but if you include the Channel Islands National Park then suddenly you have an entire day trip planned – including a boat trip!
There are visitor centers for the National Park in both Ventura and Santa Barbara.
Island Packers is the official cruise company to reach the islands. Through them, you can organize day trips or overnight camping trips; they depart from Ventura.
Tip There is no transport on the Channel Islands, so make sure to pack comfortable walking shoes!
10. Santa Barbara Wine Country: Santa Barbara to Solvang
Start point: Santa Barbara
End point: Solvang
Distance: 35 miles
Duration: 1 day
There are plenty of wineries along this route, so make sure you have a designated driver for this particular California road trip! Unless you prefer to sip and spit, of course.
Some of my favorite wineries near Santa Barbara, Solvang and along Route 154 are:
Santa Barbara Winery
Witcraft Winery
Crown Point Vineyards
Carr Winery
Sunstone Winery
Brave & Maiden Estate
Within Solvang, you'll also find an absurd amount of tasting rooms. There is almost one around every corner! I therefore highly recommend that you spend the night in Solvang. Hotel Corque is right in the center of town and within walking distance of many tasting rooms.
11. Southern California Beaches: Los Angeles to San Diego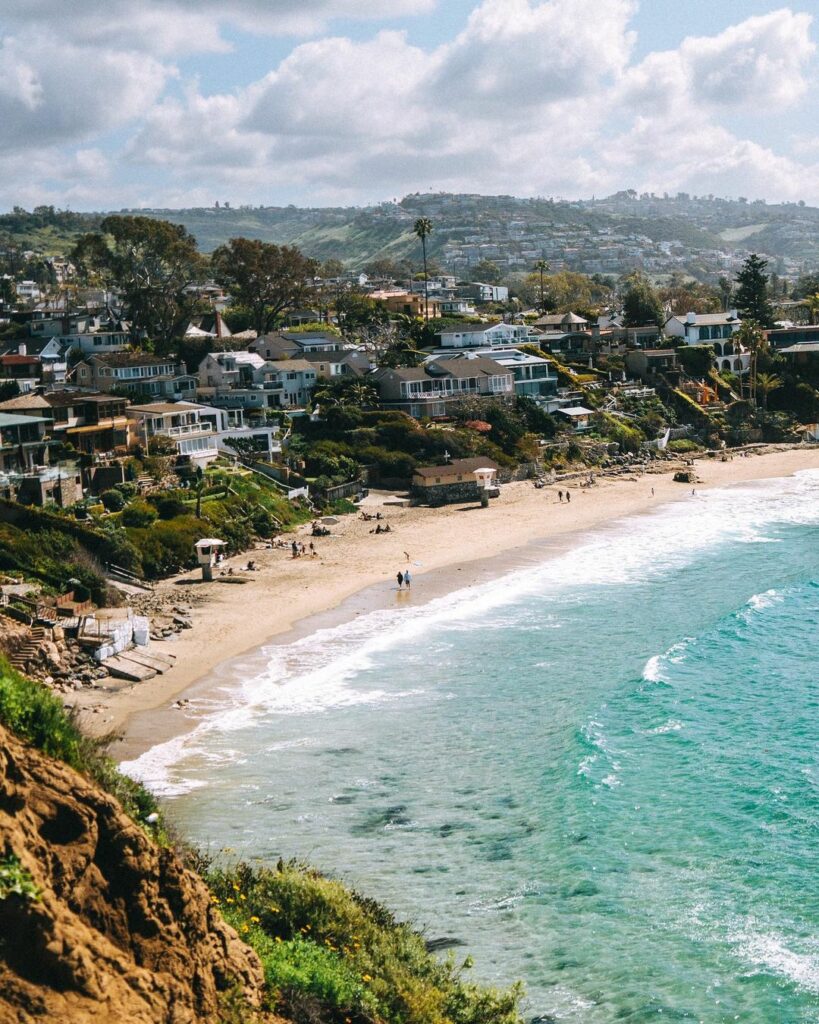 Start point: Los Angeles
End point: San Diego
Distance: 120 miles
Duration: 1 – 3 days
Day trips in southern California are never a bad idea, but why keep it short when you can have a multi-day road trip?
This is another California road trip itinerary that takes you along the coast, but this time you're driving all the way to San Diego. Along the way, you can stop off at dozens of beaches. Some are world-famous, while others are a bit more secluded.
When leaving Los Angeles, make sure to stop in at Long Beach, Huntington Beach, and Newport Beach. Crystal Cove State Park is also worth a visit – you can camp at the Moro Campground, or continue on your way.
Other notable stops while heading south to San Diego include:
Laguna Beach
LEGOLAND California
Carlsbad State Beach
La Jolla Cove
Mission Beach
The sheer amount of beaches along this strip of coast means you can devise a California road trip itinerary that includes all your bucket list spots.
12. Anza-Borrego Desert State Park: Palm Springs to Borrego Springs
Start point: Palm Springs
End point: Borrego Springs
Distance: 86 miles
Duration: 1 – 2 days
The drive from Palm Springs to Borrego Springs is a short one, around one and a half hours – but well worth it! Firstly, it takes you past the Salton Sea before you turn west towards Borrego Springs.
Borrego Springs is home to the Anza-Borrego Desert State Park – a must-see on your California road trip itinerary.
I recommend that you spend the night at Anza-Borrego Desert State Park, just book your campsite in advance.
Tip A 4WD vehicle is recommended if you plan on leaving the paved roads within the state park. Also, download maps ahead of time.
13. Joshua Tree National Park: Palm Springs to Joshua Tree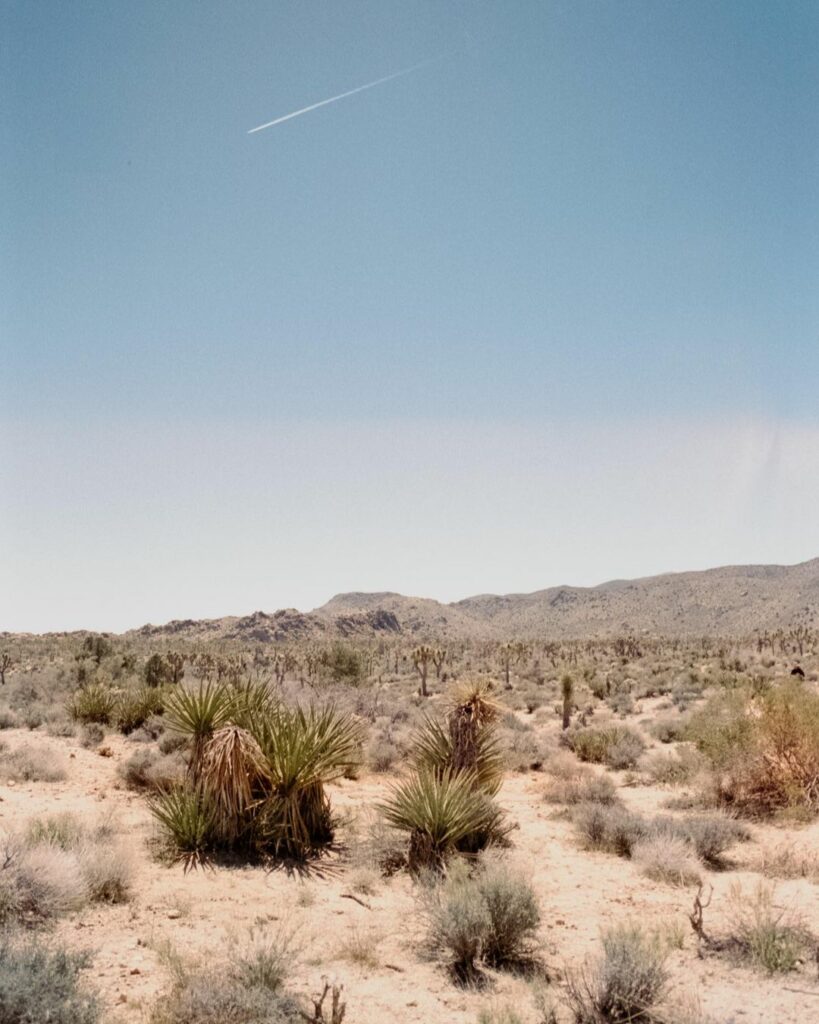 Start point: Palm Springs
End point: Joshua Tree National Park
Distance: 38 miles
Duration: 1 day
Looking for day trips in California?
Joshua Tree National Park is the perfect short trip from Palm Springs – one of those perfect short road trips. You can either spend the day here or extend the trip overnight.
Grab a bite at Las Palmas Mexican Cuisine in Yucca Valley before entering the park – or buy some snacks for a picnic.
You can spend the entire day exploring the park. Take pictures of the unique Joshua trees, and try and spot the differences between the Mojave and Colorado deserts.
Tip You should definitely spend the night if you enjoy camping – the stars are fabulous!
14. Salton Sea Exploration: Palm Springs to Salton Sea
Start point: Palm Springs
End point: Salton City
Distance: 60 miles
Duration: 1 day
The drive from Palm Springs to Salton City on the shores of the Salton Sea will only take one hour if you rush – but why rush with so much to see?
The Coachella Valley National Wildlife Refuge is a beautiful spot for sunrise. This park is home to the endangered Coachella Valley fringe-toed lizard. There are also lots of different birds and dune vegetation.
From there, you can either head straight to Salton Sea Beach or take a detour along the east coast of Salton Sea and south to Red Hill Marina County Park for unspoiled views of the water.
Drive around the southern corner of the Salton Sea and north until you reach Salton City. There are plenty of hiking trails around the coast, and camping at the Salton Sea Campground is a once-in-a-lifetime experience.
15. Palm Springs Desert Oasis: Los Angeles to Palm Springs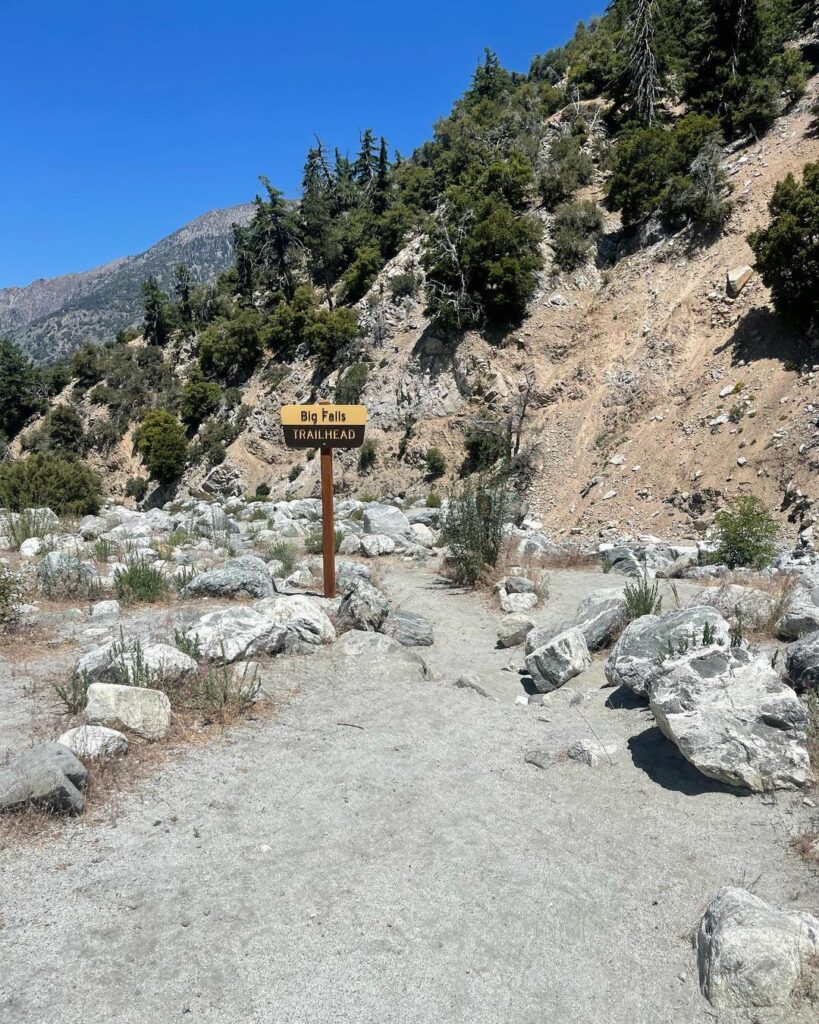 Start point: Los Angeles
End point: Palm Springs
Distance: 107 miles
Duration: 2 – 3 days
Making the hour-and-a-half drive from the City of Angels to Palm Springs can be done in a day, but this bustling road has so much to see along the way!
Here are some of my must-see stops on the way:
Mount Baldy: Do the Devil's Backbone hiking trail or stop off at one of the campsites.
Rancho Cucamonga: Get some comfort food at The Lazy Dog Restaurant & Bar.
San Bernardino: Stay in luxury at the Homewood Suites by Hilton and explore the city. Stop over at the San Bernardino National Forest.
Rim of the World Scenic Byway: The entire drive is around 110 miles long, but you can drive just a short section of this gorgeous road.
Mount San Jacinto State Park: Take the Palm Springs Aerial Tramway for gorgeous views of the landscape.
16. Death Valley National Park: Las Vegas, Nevada, to Death Valley
Start point: Las Vegas, NV
End point: Death Valley National Park, CA
Distance: 130 miles
Duration: 2 days
Begin this road trip in Sin City – Las Vegas – and head west through Mountain Springs and the Red Rock Canyon National Park.
Follow the road until you cross into California near Ash Meadows National Wildlife Refuge and pick your way northwest until you reach Death Valley.
Without any stops, the drive will take you just longer than two hours, giving you plenty of time to explore Death Valley – the country's driest national park.
Despite the slightly morbid name, there are plenty of oases within the park – there are even fish around! If you're the camping sort, there are campsites available. Not so keen on being one with nature? You can also stay at The Oasis Inn or Stovepipe Wells Village within the park.
Tip Pack plenty of water in the car! There is also very little cell reception, so download maps beforehand.
17. San Diego and Tijuana: San Diego to the Mexican border
Start point: San Diego
End point: Tijuana
Distance: 20 miles
Duration: 1 day
Looking for road trips in southern California? The drive across from San Diego into Mexico is a rather short one; it only takes 30 minutes and you are in a whole new country!
Tijuana is considered the gateway to Baja California in Mexico, and a great place to start your Mexican adventure. But first, you need to get there.
You can probably spend a whole week in San Diego alone, but I'm sure you have places to be.
Drive along San Diego Bay, and head to Imperial Beach before driving to the border crossing at San Ysidro. Make sure you have all the proper documents before crossing into Mexico (i.e. your passport and a Mexico Vistor's Permit).
Preparing for Your Road Trip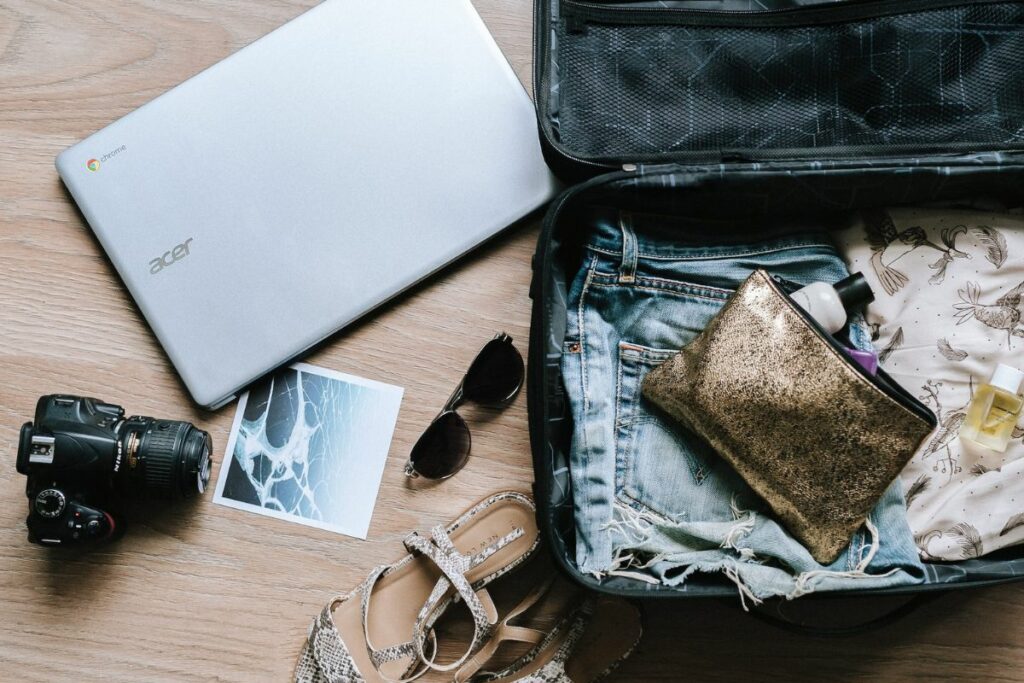 Here is how you can prepare for your own California road trip:
What to pack
Clothes appropriate for the season
Water (and reusable water bottle) and snacks
Camping gear
Hiking gear
Offline maps
Cell phone and charger
First aid kit
Bug repellent
Sunscreen
Swimming gear and towels
Camera
Cooler box
Backpack
Cash and debit/credit cards
Sunglasses
Vehicle documents
Roadside emergency kit (jumper cables, jack, flashlight, tire repair kit)
Spare tire
Useful tips
Make sure to plan your route in advance.
Check the condition of your car before the trip.
Fill up on gas wherever possible.
Ask locals for recommendations.
Stay alert, especially when driving in the dark
Be aware of wildlife.
Stay flexible.
Have a playlist ready.
Always carry some cash.
Check weather forecasts.
Car maintenance
You must ensure your car is in working condition. Here are some checks to do:
Oil level
Coolant level
Battery (no corrosion)
Tires – wear and tear; balance; pressure
Brakes
Lights – indicators, headlights, brake lights and reverse lights
Aircon and heating (including air filters)
Spare tire, jumper cables, and jack
Tips for Planning Your Itinerary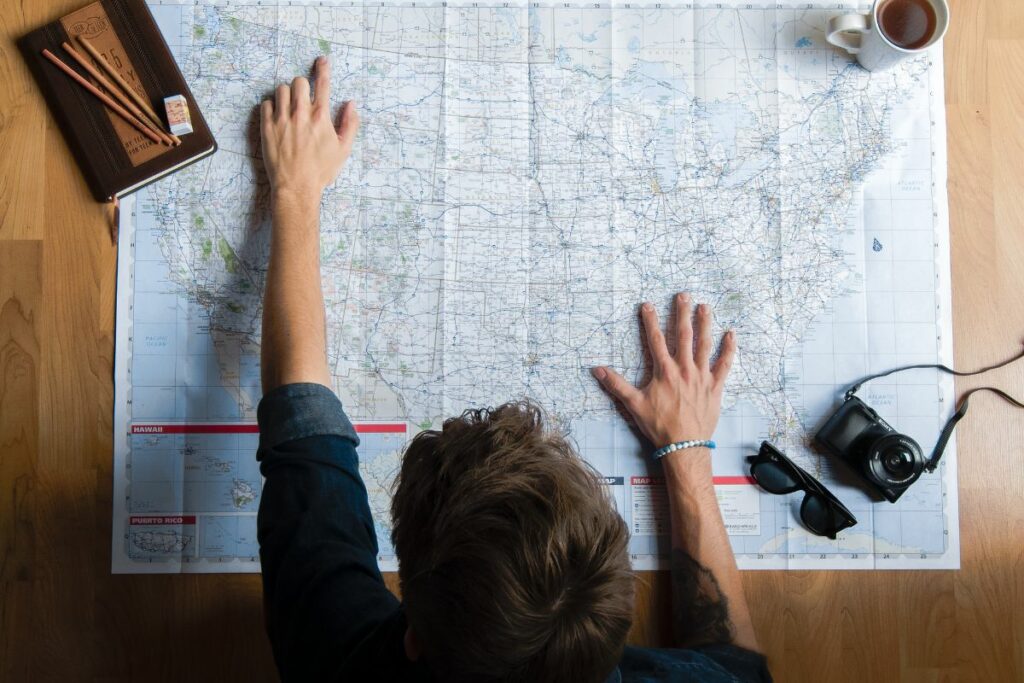 Going on a road trip through California can be fun and spontaneous, but it's a good idea to know where you want to go first.
Here are some tips to help you plan your California road trip itinerary:
Have an idea of where you want to go and how you plan on getting there. Do you want to stick to the coast, hit up the Redwood National Park, or go wine tasting in Napa Valley? You don't need exact pit stops, but a general direction is a good start.
Decide on your route. Use your phone's GPS or Google Maps to check out route options before you get started.
Give traffic a skip by driving outside of peak hours or missing the biggest cities.
Allow yourself time to explore by not being too stringent. The best California road trip is one without a strict schedule!
Accommodation Recommendations
There is no shortage of accommodation options in California, but here are some budget and luxury options to consider in some of the major road trip destinations.
Apart from these, you can also camp at the sites within national and state parks for low prices.
Los Angeles
Santa Barbara
San Francisco
San Diego
Palm Springs
Conclusion
The Golden State is the perfect road trip destination. There are dozens of towns, major cities, beaches, mountains, valleys, and wineries!
Whether you want to do a foodie trip across the state or stop off at some of the best parks in the country, California is the perfect state for a bucket list road trip.
Frequently Asked Questions
What is the most scenic road trip in California?
The Pacific Coast Highway that runs along the Pacific Ocean is one of the most scenic drives across California. Along this route, you will find dozens of beaches, coves, and quaint towns.
Where is the best place to start a road trip in California?
Los Angeles is the best kick-off point for California road trips. There are plenty of places to stay, and you can head north, south, or east from here.
How many days do you need for a California road trip?
Ideally, you need about 7 days to make the most of the trip, although some of the itineraries on my list can be done in one or two days if you are tight on time.
How to travel through California cheaply?
Stick to public transport once you get into a city. You can't cut down on fuel costs to drive between cities, but walking, cycling, or using public transport to explore locally is the cheapest option.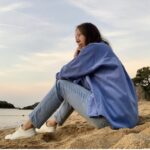 Hello, my name is Nadia.
I usually write about traveling (there are so many places to fit all the lifestyles), relocation (finding a job overseas or moving without losing an income), and living in a foreign country (adapting to a different culture and mentality). Follow me on Twitter, Facebook, Instagram, or LinkedIn!
This post might include some affiliate links. If you make a purchase through these links, I may earn a small commission at no additional cost to you. I appreciate it when you use my links to make purchases.