11+ Best Beach Resorts in California That You Should Visit in 2023
Nadia Podrabinek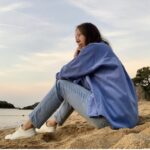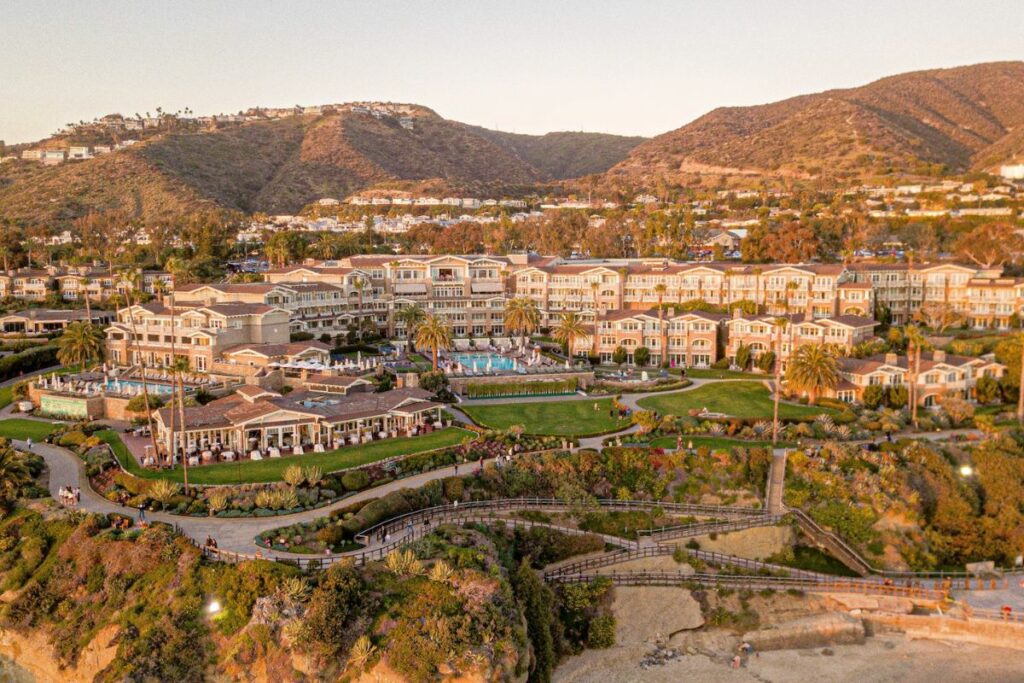 The sand, the sea, the sun… what's not to love about the beach? The only bad thing about it is when you have to leave! But what if I told you that you could spend an entire weekend, week, or really as long as you'd like in the salty sea air?
California has an impressive coastline that is a whopping 840 miles long. So, with so much sand and sea, there's no wonder that California has some of the best beach resorts! Whether you want a quiet vacation near the Pacific Ocean or you're planning your next family vacation, these resorts have something to suit everyone.
So grab your sunglasses and pack your bathing suit – it's resort time!
---
Key Takeaways
The best family-friendly resorts in California are the Hotel Del Coronado, Montage Laguna Beach, and Terranea Resort
The best time to visit California's resorts is during the summer months of June to September.
If you're traveling during the off-peak period, look out for special packages and discounts being offered at the resorts.
Save money and ensure availability by booking your stay in advance.
---
Top-Rated Beach Resorts in California
1. Post Ranch Inn
The Post Ranch Inn can be found on Highway 1 in Big Sur, around an hour outside of Carmel-by-the-Sea. And, with only 39 guest rooms and private houses, this is one of the smaller resorts on my list. Still, the rooms are hidden away against cliffs or on stilts, which gives the entire resort a romantic vibe that is perfect for couples and honeymooners.
Although there isn't direct beach access from the resort, the nearby Pfieffer Beach is secluded and calm. Plus, you'll still get gorgeous views of the Pacific Ocean right from your room! Just keep in mind that some of the guests who have stayed here have said that the rooms can feel a little dated. I think it's all part of the charm here. But, if you prefer more modern accommodations, this may not be the resort for you.
Once you return to the resort after a day at the beach, you can head over to the on-site spa or take a dip in the heated infinity pool. It feels like heaven on earth! Other activities at the resort include morning yoga, guided art tours, edible garden tours, and much, much more.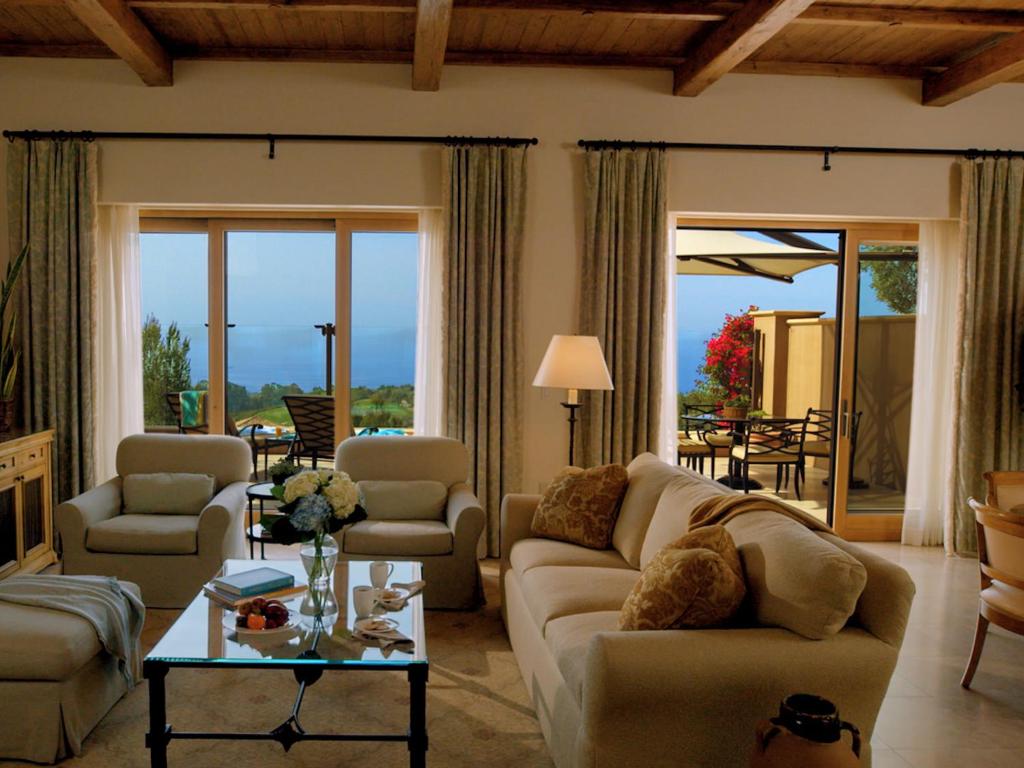 The Resort at Pelican Hill is one of the best luxury beach resorts in southern California. It has a range of beautiful accommodations, from villas to bungalows, with some of the rooms boasting fireplaces and marble bathrooms. This Newport Beach resort also has villas fitted with private kitchens, so you can cook up a storm after a long day of fun.
Here, you can spend the day at the spa, swimming in the nearest outdoor pool, or visiting one of the on-site cafes for something small to nibble. Otherwise, you can hit a few balls on one of the two championship golf courses that were designed by the renowned architect Tom Fazio.
Of course, you can also head to Crystal Cove State Park, which is just outside of the resort. With stretches of golden sand and tide pools, you can go swimming or enjoy a scenic walk along the park's hiking trails.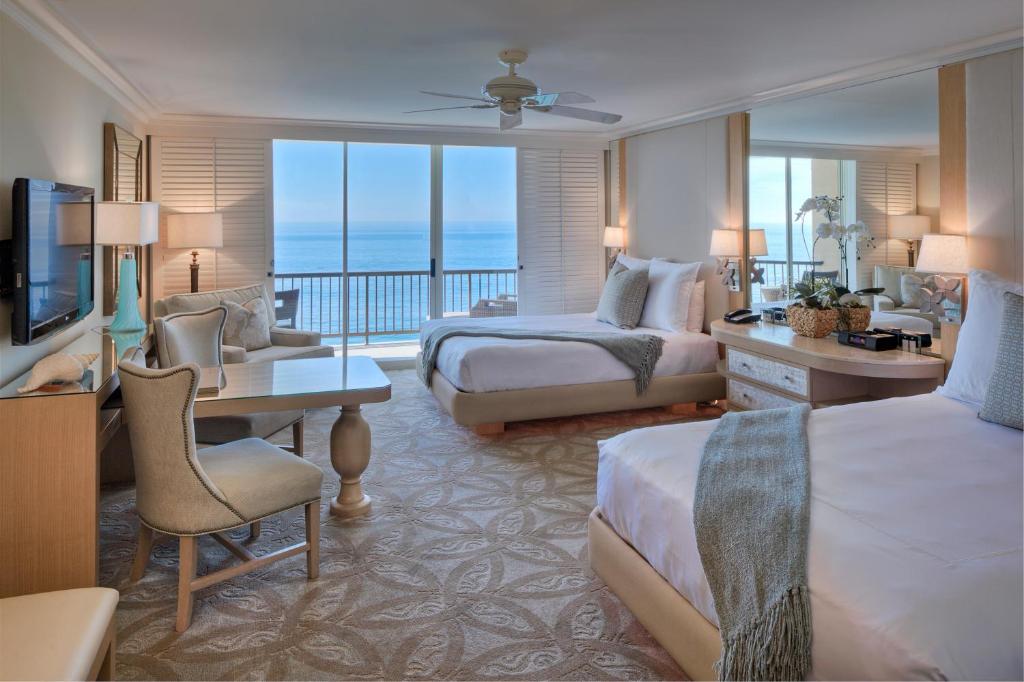 If you're traveling to Laguna Beach, then you won't want to miss out on the Surf and Sand Resort. What really sets this resort apart is its private beach area where you can spend all day in the sun – without the crowds of tourists that you'd find on the public beaches.
But if you'd prefer to stay at your accommodation, you can just as easily get your feet wet in the oceanfront pool or the whirlpool (both of which have views of the Pacific Ocean). With a fitness center, on-site dining options, and a lounge bar, this is truly an adult playground!
Don't forget to stop by the Aquaterra Spa, either. I'd highly recommend the Surf & Sand couple's escape massage for you and your partner, or the Beachcomber body melt if you want to really treat yourself.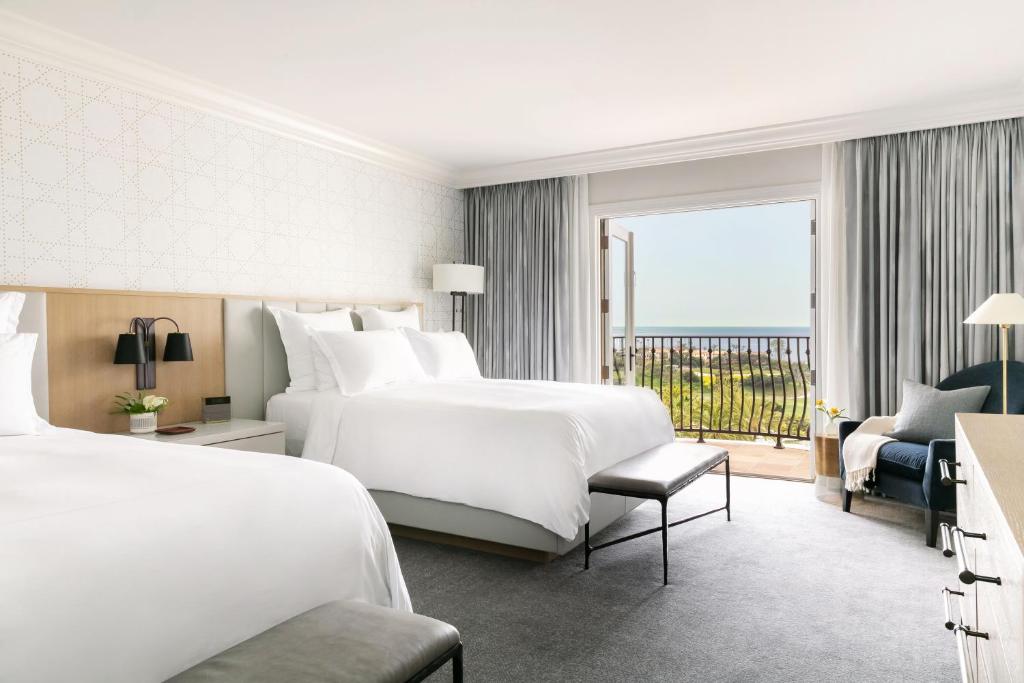 Perfectly perched on a hillside in Dana Point, Monarch Beach Resort has an ideal vantage point for staring out over the Pacific Ocean. And with each room having a coastal theme to it, this really does feel like your own slice of tropical beachy heaven.
The Monarch has plenty of exciting amenities to cater to your every need. It's home to the Monarch Beach Golf Links, which is an award-winning 18-hole golf course that was designed by Robert Trent Jones Jnr., as well as the Miraval Life in Balance Spa.
But what really excited me during my stay was the food – all the incredible and delicious food! There's even a private dining experience if you're interested in being treated like royalty and served Lobster Bisque and Hand Cut Saffron Tagliatelle.
5. Rosewood Miramar Beach
Along the coastline of Santa Barbara is Montecito, home to the Rosewood Miramar Beach Resort. With beachfront, garden, and bungalow rooms (among plenty of others), the accommodation here feels like you've stepped into a coastal dream. Plus, almost all of the rooms have double balcony doors that let the cool sea breeze flow into your room.
The closest beach, Butterfly Beach, is one of the main attractions in the area. So you won't want to miss out on spending an afternoon here with your toes in the sand. Of course, there are always other nearby attractions like Lotusland and Santa Barbara Zoo. But I doubt you'll want to leave the resort once you know what it offers!
If you want a one-of-a-kind experience, you'll want to check out the Miramar Bikes, Moke, and Jollies. As a guest of the resort, you'll have complimentary use of the bicycles.
You'll also have complimentary use of the pink Jollies which are inspired by the taxis of Capri. They have wicker seats, sporty canopies, and can even be chauffeured by a member of the Miramar team. However, you can ride around in style when you rent the Miramar Moke, which is an electric vehicle.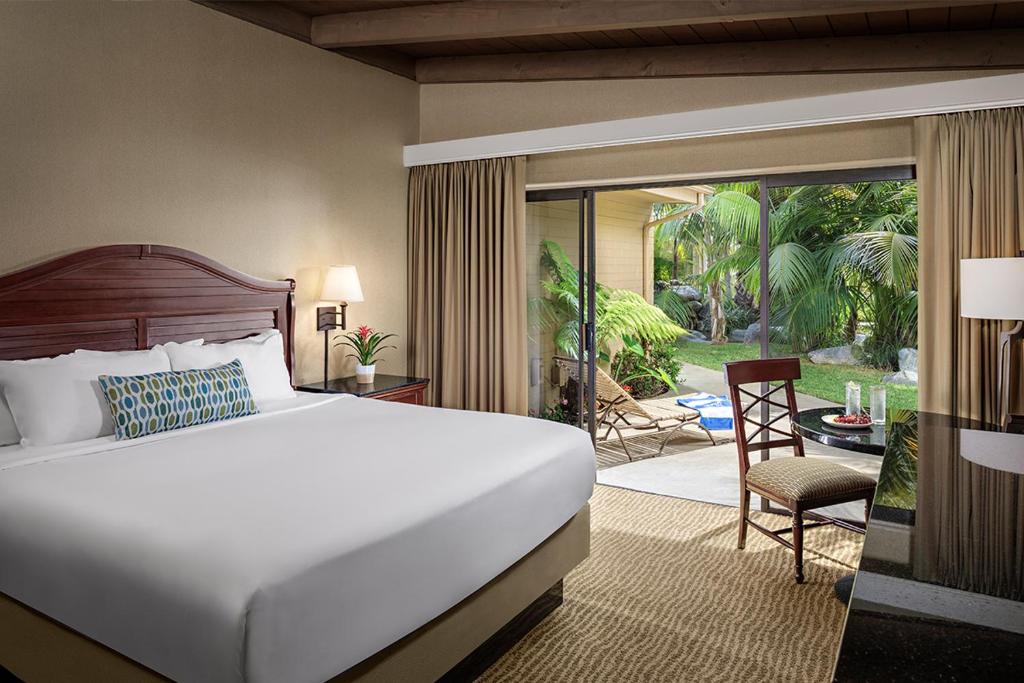 Want to visit a private peninsula on Mission Bay in San Diego? Then the Bahia Resort Hotel is the place to be! Because Mission Bay is a private beach, this resort has plenty of exciting water activities that are included in the resort activities.
Here, you can take a boat ride around the Bay on the Bahia Belle or spend the day kayaking. Or, if you'd prefer to stay at the resort, you can also visit the on-site tennis courts, play shuffleboard, relax under the beach cabanas, and take a relaxing walk on the Tropical Garden route through the resort.
The garden rooms here are amazing and open up right out onto the action. So, if you're booking your stay, be sure to keep an eye out for package deals with these rooms included. It's sure to make your stay even more magical!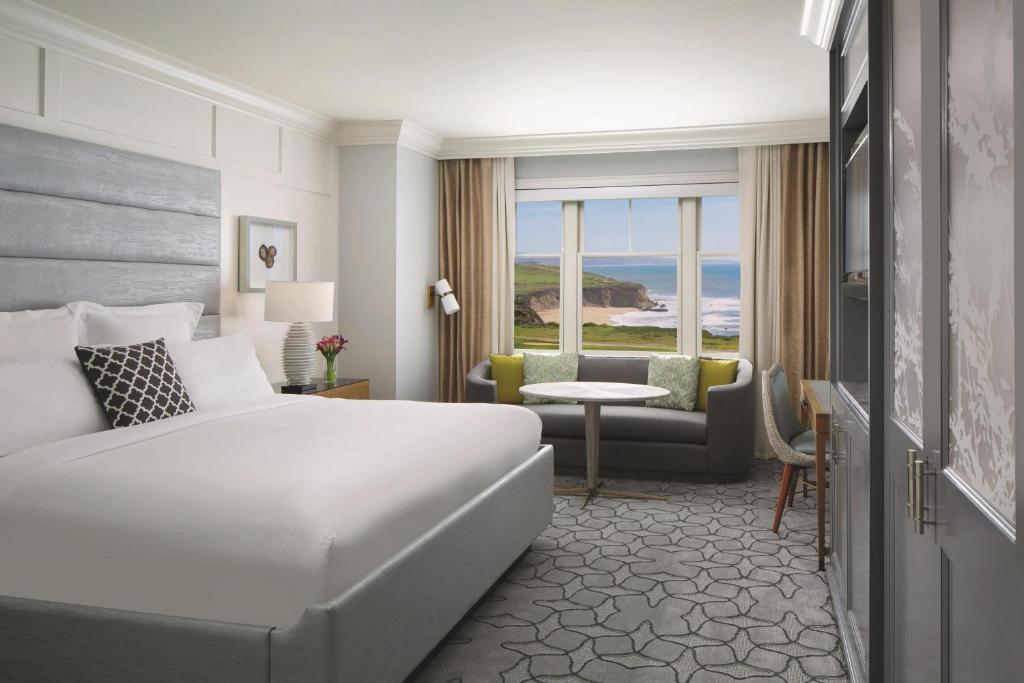 The Ritz-Carlton, Half Moon Bay, is the epitome of luxury and has nothing but sleek, elegant suites that make for a comfortable and unforgettable stay. This resort is best for adults and couples and has a more relaxed feel than some of the other resorts on this list. So, if you're looking for rest and relaxation, you're going to want to book your next beach vacation here.
The main draw of the resort is the two championship golf courses that amateur golfers and aficionados alike can enjoy. Not only will you be able to practice your swing, but you'll also have the privilege of looking out onto the jaw-dropping ocean views while you play on these world-class fairways.
Because of the location of the Half Moon Bay Resort, you'll easily be able to head over to nearby attractions as well. Some of the local attractions include Pigeon Point Lighthouse, Ano Nuevo State Park, and the redwood forests of the Santa Cruz Mountains.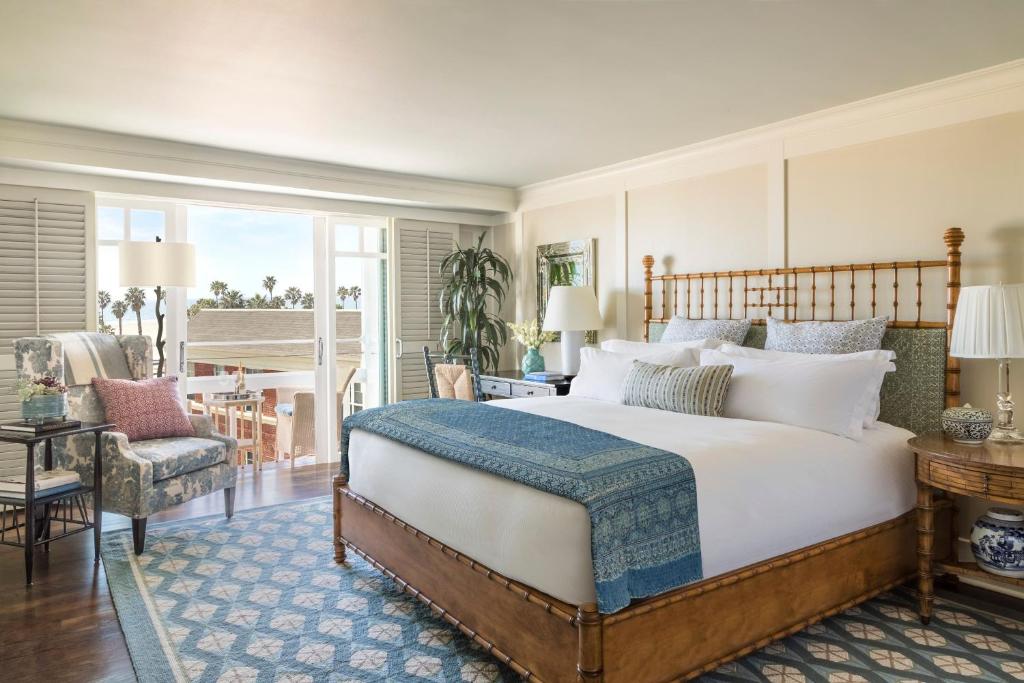 If you want to be close to the Santa Monica Pier (one of the biggest attractions in California), I can't recommend the Shutters on the Beach Resort enough. This stunning resort is just off of the Pacific Coast Highway and has everything you could ever want – including some of the nicest guest rooms of any of the California beach resorts.
The hotel itself has direct access to Santa Monica Beach, where you can join plenty of other guests and tourists in sunbathing and splashing around in the stunning blue waves. Once you've had your fill of fun in the sun, you can opt for a relaxing massage or indulge in the seared day boat scallops (one of my personal favorites) at the Pico restaurant.
3 Best Family Resorts in California
Not only are there incredible resorts all around here, but you'll also find some of the best resorts for families in California (and on the beach, too!). If you're planning a family vacay, be sure to check out my top spots: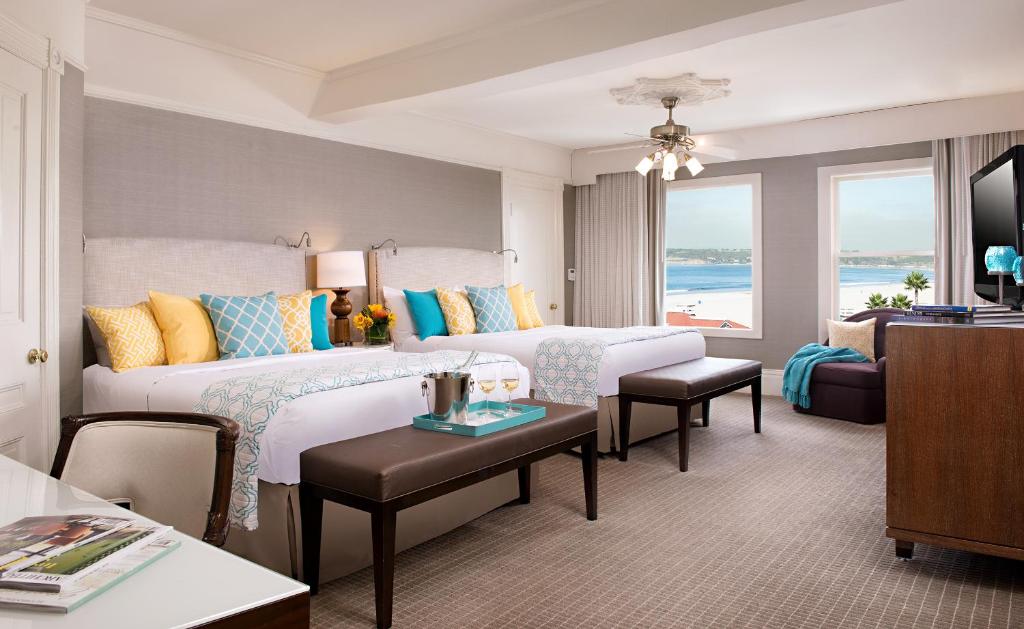 Hotel Del Coronado in San Diego is right on the shores of Coronado Beach (also known as Central Beach). This stunning beach has gorgeous white sand, blue waters, and incredible panoramic views from the shoreline.
With plenty of amenities like childcare, virtual reality snorkeling, movies on the beach, and even history and ghost tours, there's no wonder it's one of the best family resorts in California. And, while the little ones are making friends and enjoying the child-friendly playroom, you can head out for some fun of your own!
There are boat rentals, beach yoga, and the Jamie O'Brien Surf Experience for the more adventurous. But, if you'd rather unwind and relax, you can always head over to the Cabana Pool, which is complete with private cabanas, or hit a few balls on the resort's golf course.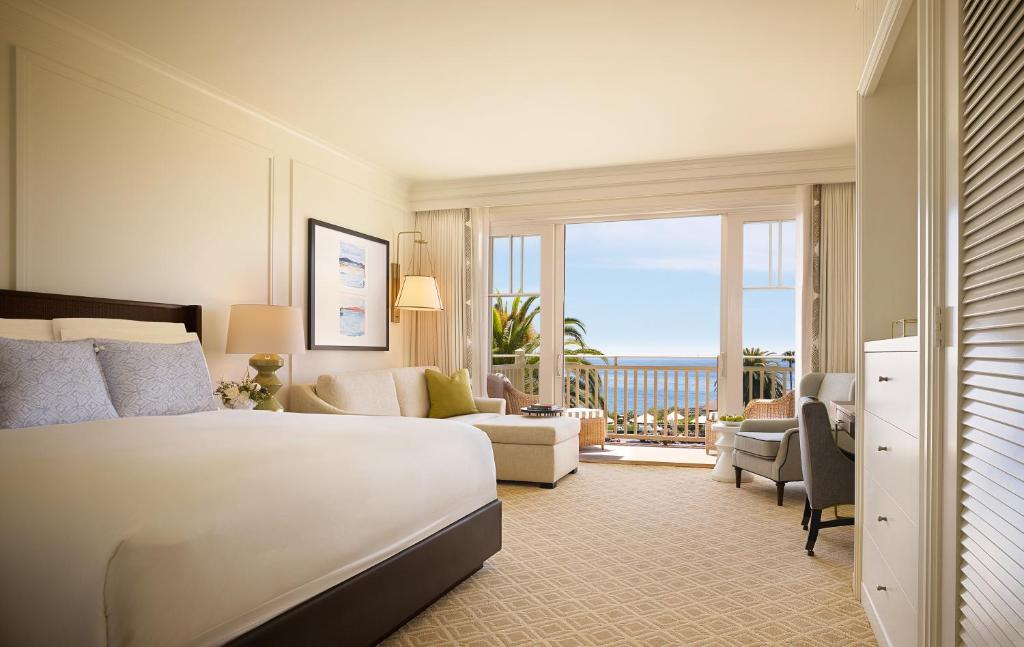 Found on the iconic Laguna Beach, Montage is one of the best family-friendly resorts you can find. And it's made even better by the gorgeous accommodations, with all of the guest rooms having perfect views of the seaside outside.
It has plenty of activities that are catered to kids. One of my personal favorites is the Paintbox Children's Program where your child can get their Picasso on, and the Petite Paintbox Program, where even the smallest tots can get their creative juices flowing.
Other than that, your kids will have a blast with the Montage Merits Program. This unique program encourages kids to participate in a range of fun activities around the resort – and they earn 'merits' for each activity they complete! When they're done, they may even get the coveted Pirate Pin to commemorate your trip.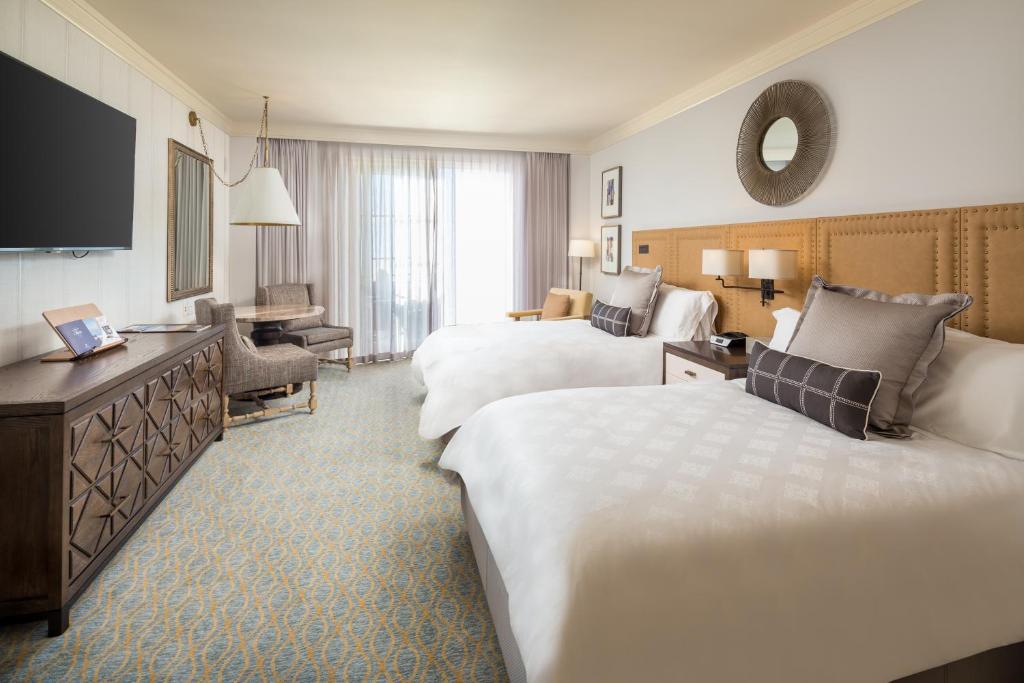 Terranea Resort, located in Rancho Palos Verdes, is a stunning beachfront resort that has a variety of family activities and amenities. This massive 102-acre property overlooks the Pacific Ocean, and the rooms are to die for. It has a combination of suites, villas, bungalows, and even little casitas.
The resort even has its own kids' club (The Terranea Kids Club) where your little ones can enjoy outdoor games, creative arts and crafts, and even science-based learning.
While the kids are living it up at the kids club, you can relax near the outdoor pool, unwind at the spa, or even grab a bite to eat at one of the several eateries scattered around the resort. Or, if you want to work on your swing, you can also head over to Terranea's award-winning oceanfront golf course.
How to Choose the Best Beach Resort
California's coastline is unbelievable! So there's no wonder that it can be super tricky to choose between the best resorts in California on the beach. And, while I can guide you on the top beach resorts, the decision will ultimately be yours to make. Still, you may want to consider some of these factors to help you find the right one to suit your needs and preferences:
Your budget
The price of staying at the best California beach resorts can vary depending on the season, where the resort is located, and the amenities that your resort offers.
For example, luxury beach resorts with more activities and amenities are usually pricier than smaller resorts that only have a spa and on-site dining. Plus, when tourists start to flock to the resorts for the summer, you can expect to pay higher rates for your accommodation.
Based on your budget, you'll want to pick a beach resort that offers you the most fun for the least amount of money. Be sure to keep an eye out for inclusive packages and deals from your favorite resorts, though. You may just be able to snatch up a great deal!
Types of activities you enjoy
If you're looking for beach resorts, California has plenty. But not all of them are made equally. Before you book your stay, be sure that the resort offers the activities and amenities that you want. Otherwise, you may leave disappointed!
For instance, if you want to relax and unwind, then a luxury beach resort with an on-site spa is the place to be. But, if you want more family-friendly activities, you'll want to pick a resort that has plenty of entertainment for the little ones.
Proximity to other attractions
To round off your perfect holiday, you may also want to consider how close your resort is to other attractions. While some of us may want to get off the grid at a secluded resort or lounge around on a private beach, there are plenty of sightseeing opportunities for more adventurous travelers.
So, if you're planning on hitting the town before heading back to the resort for the night, you'll want to find a resort that has easy access to all the spots you want to visit.
Crowds
Small resorts can be fantastic for a romantic retreat with your partner or a way to reconnect with yourself and let your hair down. But it's no fun when they're overcrowded!
If you want a more relaxed resort experience, planning your stay during shoulder seasons may be a better idea. But, if you don't mind the buzz of busy crowds, then almost any of these summer resorts in California will be perfect for you!
Tips for Booking Beach Resorts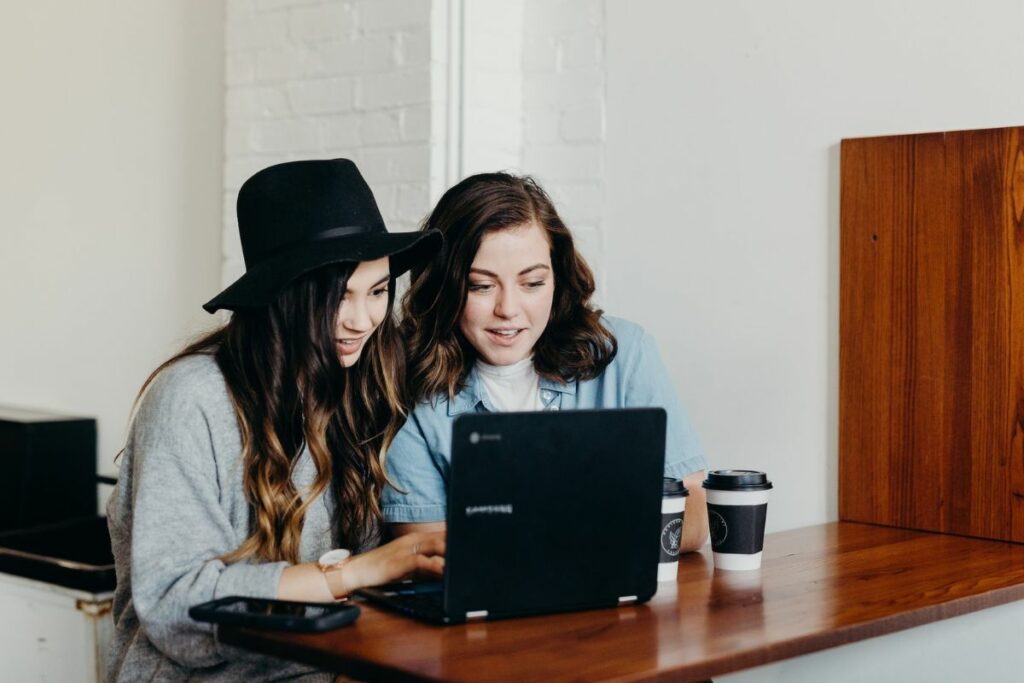 Whether it's your first time visiting one of the top California beach resorts or you're a seasoned traveler, it's always handy to have some tips and tricks up your sleeve to make the most out of your stay. Luckily, I've come up with some of the most useful tips to help you become a resort aficionado.
When to book for the best deals
Booking in advance, especially for the more popular beach resorts, will generally help you to secure better deals. Not to mention there will be a lot more availability. Ideally, you should try to make your reservations several months in advance – particularly if you're planning on traveling during peak season.
Still, if you have some flexibility in your travel plans, you can also consider looking for last-minute deals. Sometimes resorts will offer lower rates or deals on their packages to fill any vacancies they may have, so keeping your eyes peeled can help you to save quite a bit of money.
Considerations for peak vs off-peak travel
Traveling during peak season means higher prices and, of course, bigger crowds. However, if you prefer livelier crowds and don't mind paying premium prices, peak season usually has better weather and more activities for you to enjoy.
When you travel during off-peak periods, you'll be able to save money and have a more serene vacation experience. Some resorts also offer special packages and huge discounts during this time, so you may even get more than you bargained for. But before you start booking your stay, it's important to remember that there is usually less to do and the weather is a little more unpredictable during this time.
Cancellation policies and travel insurance
Before you finalize your booking, be sure to check out the resort's cancellation policy. Unexpected bumps in the road are sometimes unavoidable. But, in the case that something does come up, you'll want to be prepared. This is also why it's so important to purchase travel insurance. A comprehensive plan will usually have cover to prevent you from losing even more money if there are flight delays or other emergencies.
Conclusion
California's beach resorts are really a testament to the state's stunning coastal beauty, so you won't want to miss out on your chance to visit them. From the iconic Laguna Beach to the rugged coast at Big Sur, there's something to suit every kind of traveler here.
With my list of the best resorts in 2023, you don't have to fuss over finding somewhere incredible to go. You simply have to pack your bags, pick a resort that suits your preferences, and jet off to a sandy paradise.
Frequently Asked Questions
What's the warmest beach in California?
There are plenty of warm and welcoming beaches in California. But some of my favorites include Huntington and Santa Monica Beach in Southern California and Santa Barbara Beach in Central California.
Which beach in California is the cleanest?
The cleanest beaches in California include Crystal Cove, Laguna Beach, Doheney Beach, and Pismo. But there are plenty of other pristine gems that are dotted around the coast that are safe and clean for families to visit. I'd recommend reading up a little on each beach you want to visit before you go, though, if you want some peace of mind.
How should you pack for a vacation to a California beach resort?
Packing for a vacation to one of my top California beach resorts is as easy as one, two, three! One: You're going to need a bathing costume for relaxing on the beach or taking a dip in the resort's pools. Two: You'll need plenty of sunscreen to avoid nasty sunburns! And, finally, three: Pack plenty of lightweight resort wear that will keep you cool while you're in the summer sun.
What are the best hotels on the beach in California?
Besides the resorts that I've already listed, there are several other incredible beach hotels where you can stay on your perfect California getaway. Shore Hotel has had rave reviews from critics and guests, while SeaCrest OceanFront Hotel has some of the best beach views around!
What is the best time to visit California?
The best time to visit California beach resorts is, of course, during beach season! This is usually in the summer (June – September). But, if you want a relaxing holiday with fewer crowds, then you'll want to visit in the spring – particularly around April and May.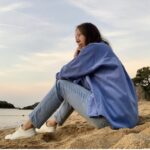 Hello, my name is Nadia.
I usually write about traveling (there are so many places to fit all the lifestyles), relocation (finding a job overseas or moving without losing an income), and living in a foreign country (adapting to a different culture and mentality). Follow me on Twitter, Facebook, Instagram, or LinkedIn!
This post might include some affiliate links. If you make a purchase through these links, I may earn a small commission at no additional cost to you. I appreciate it when you use my links to make purchases.