California Waterfalls: 15 Must-See Spots
Nadia Podrabinek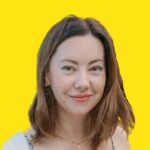 Written by Nadia Podrabinek
Hello, my name is Nadia. I usually write about traveling (there are so many places to fit all the lifestyles), relocation, and living in a foreign country (adapting to a different culture). My travels stretch beyond Spain, with journeys to the US, Italy, Norway, Portugal, and France. Relocating to Spain in 2018, I lived in cities from Barcelona to Madrid, currently calling Valencia home.  Follow me on Twitter, Facebook, Instagram, or LinkedIn! ... show more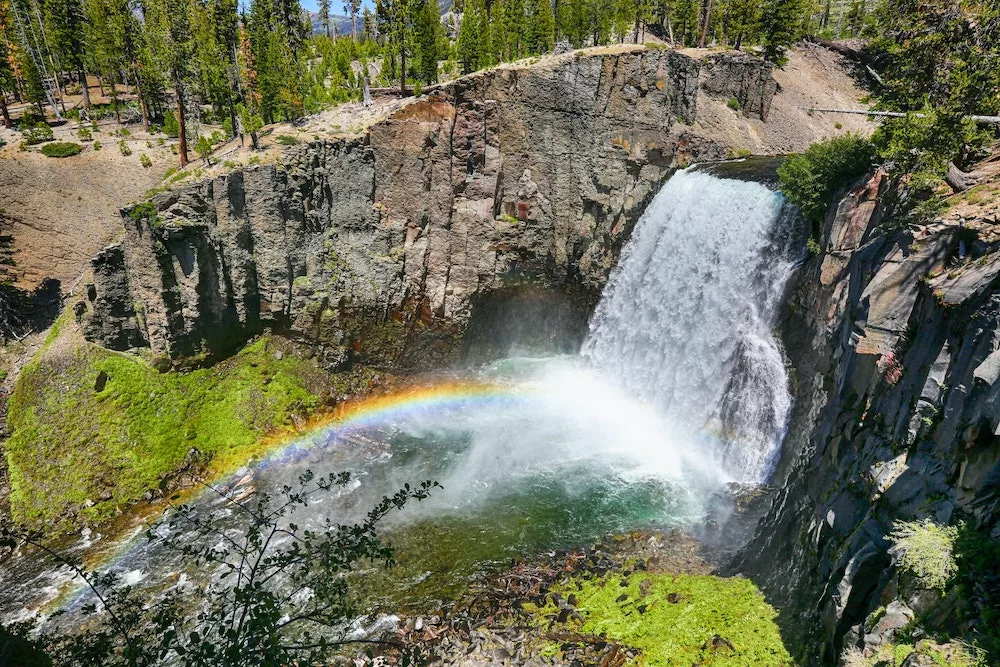 California has an area of 263,443 square miles (423 970 km²), making it the United State's third biggest state. With the Pacific Ocean to its west, it is bordered by Mexico to the south, Arizona and Nevada to its east, with Oregon to the north. When you look at those states, it's hardly surprising that the lay of the land in California is so diverse.
Consider the Golden State's mountainous and desert terrain. Its historic lava beds are created from eons of volcanic activity. Then add the lush river valleys and its vast coastline, complete with cliffs and beaches.
It is no wonder that California also has some of the most majestic waterfalls in the whole of the United States.
What people say on Reddit
I recommend Alamere Falls as well. It's an 8 mile out and back to see a waterfall on the beach. Moderate hike with some elevation in the middle segment.

Another hike you can do is the classic Big Basin 10 mile loop. You'll see multiple waterfalls along the way and tall redwoods.

starfirecold
Oh man must falls is fantastic. I went on a backpacking trip to twin lakes a couple weeks ago. As for what I suggest Paradise valley is pretty well known but it's still on of my favorites, however the Hart tree loop is amazing and it's pretty much empty. You do have to do some off-roading to get there though. Also crystal cave is amazing even though it's super touristy

Sneakyaduktchild
For anyone interested in Alamere Falls hike, it's about 10 miles round trip. Not a difficult hike, I would classify as moderate. Getting down from the cliffs to the beach can be tricky. Wear good shoes and remember, what goes down has to climb back up.

Make sure to bring lots of water and wear sunscreen. There's no trash cans besides at the trail head so pack it in, pack it out.

The falls are beautiful and there's some lakes/ponds on the way that I've seen people swimming in. It's NorCal, so be prepared for cold water. 10/10 would recommend this hike.

kelskelsea
I did Cinder Cone at Lassen Volcanic NP, the subway tunnel lava tubes, and Burney Falls in a day. Cinder Cone is really intense, despite its short length. Climbing on those rocks is like climbing sand. Like you said, Burney Falls is more of a stop than a hike. The lava tubes are longer than Burney Falls because you'll be moving so slowly through them. Like the other commenter said, bring a good flashlight (or two!).

lolwutpear
California waterfalls map
In this article, I will take you on a trip to the Sierra Nevada and Yosemite National Park for insight into the world-famous Yosemite Falls and others.
We will also head to Mount Shasta to learn more about McCloud Falls and other sites with some of California's lesser-known and more elusive waterfalls.
Read also: Best hiking apps for iPhone and Android
1. Yosemite Falls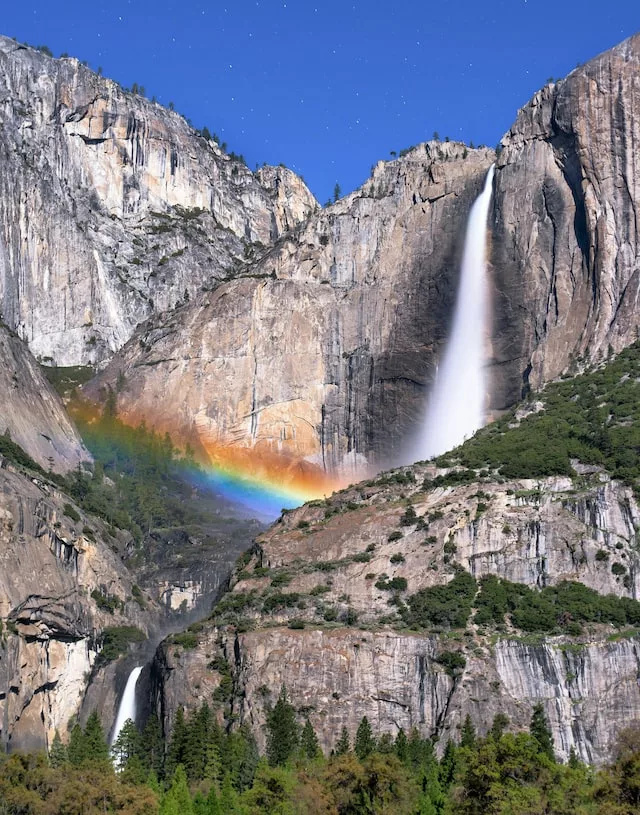 Yosemite Falls is, without a doubt, the most identifiable waterfall in California and one of the most famous in the world. At a height of 2,425 feet (739 meters), it is North America's highest waterfall and the 20th highest in the world. The waterfall is situated at Mount El Capitan in Yosemite National Park. It should be an automatic addition to hikers' bucket lists.
Yosemite Valley, under the falls, was where the Ahwahneechee Native American tribe called home for centuries. Yosemite Valley got its name when the first outsiders. These were likely small groups of trappers who mispronounced the word "Ahwahnee," calling it "Yosemite."
Artists and photographers followed the 1850's settlers into the area to become the first tourists. Journalists wrote stories about Yosemite Valley and the Falls. They described the region's natural beauty in detail, with photos and sketches depicting this in exhibits.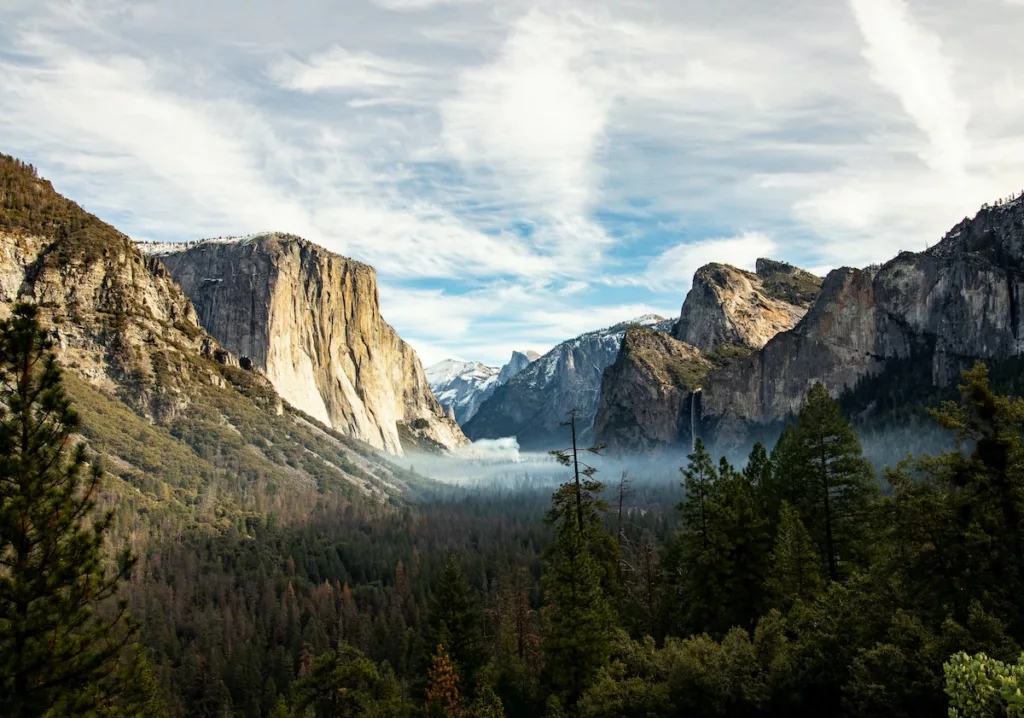 Due to the increased awareness of Yosemite Falls, it was only a short time before people began flocking to the area. The sound made by the plunging water of the falls is audible from a great distance. Some experts call Yosemite Falls the most melodic waterfall in the world, and I agree with them!
Hiking up to the top of the falls is strenuous but worthwhile. Starting at Camp 4, part of the Valley Loop Trail, it will take around 8 hours to hike there and back.
You may choose a gentler 3-mile (4.8 km) round trip instead. About a mile-and-a-half into the main hike, you will come across a point giving you an outstanding view of the Upper Yosemite Falls. If it's the right time of year, you'll feel the mist from the falls on your face, cool and refreshing after your hike.
Be warned, though. Going further from this point is challenging, as you will encounter rocky and steep terrain. However, getting to the top is worth the effort, as you will be greeted with the most spectacular views!
Read also: 13 Creepy Places to Visit in California in 2023

2. Bridalveil Falls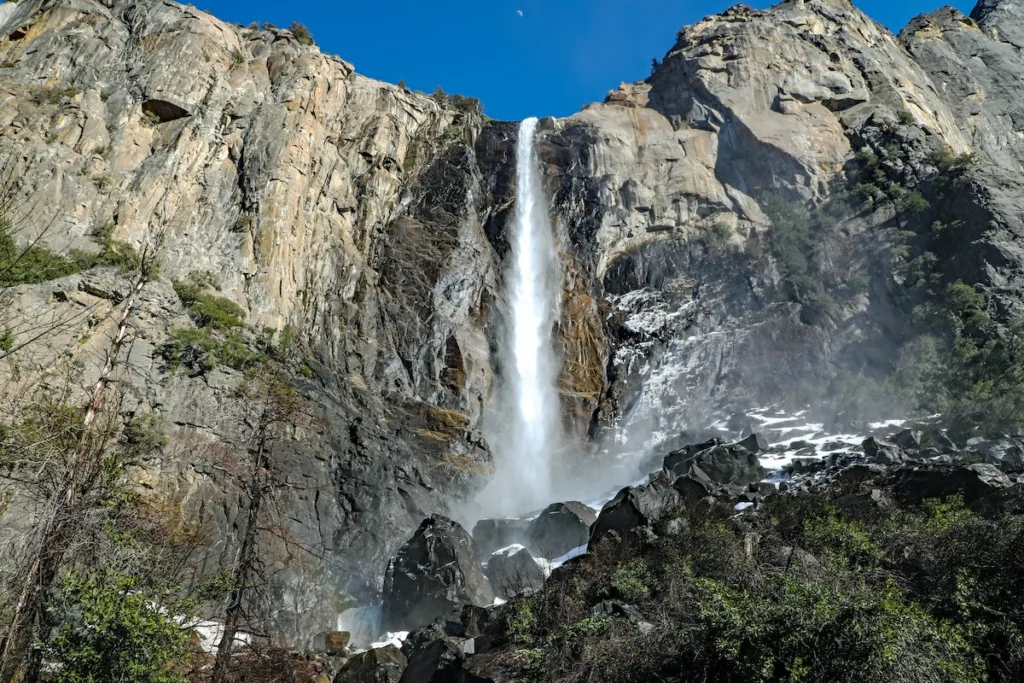 On entering Yosemite National Park, Bridalveil Falls is likely the first waterfall you will see. Suppose you stop at Tunnel View, the famous viewpoint in the park. In that case, this picturesque waterfall is the one you'll notice immediately in front of you. At 620 feet (188 meters), Bridalveil Falls is a powerhouse in the spring, easing off to a more tranquil cascade during the other seasons.
There is no hike as such to Bridalveil Falls. It's a quick and easy 20-minute uphill walk along a paved trail to the waterfall's base, where you'll feel the spray on your face no matter the time of year. That's a plus point for Bridalveil Falls – it flows all year, meaning you don't have to wait until spring to visit and witness the fall itself.
You will get wet reaching the base in springtime, so take some waterproofs. You will also witness Bridalveil in full flow, a sight to behold. Unfortunately, the trail is not graded as wheelchair accessible. Stick to the paved trail, as the boulders and rocks over the viewing platform are slippery and dangerous even when dry.
You will gain 80 ft (24 m) on your 20-minute walk. Parking along Southside Drive is plentiful, but there is lots of traffic. Be careful when descending from your vehicle and crossing the road.
3. McWay Falls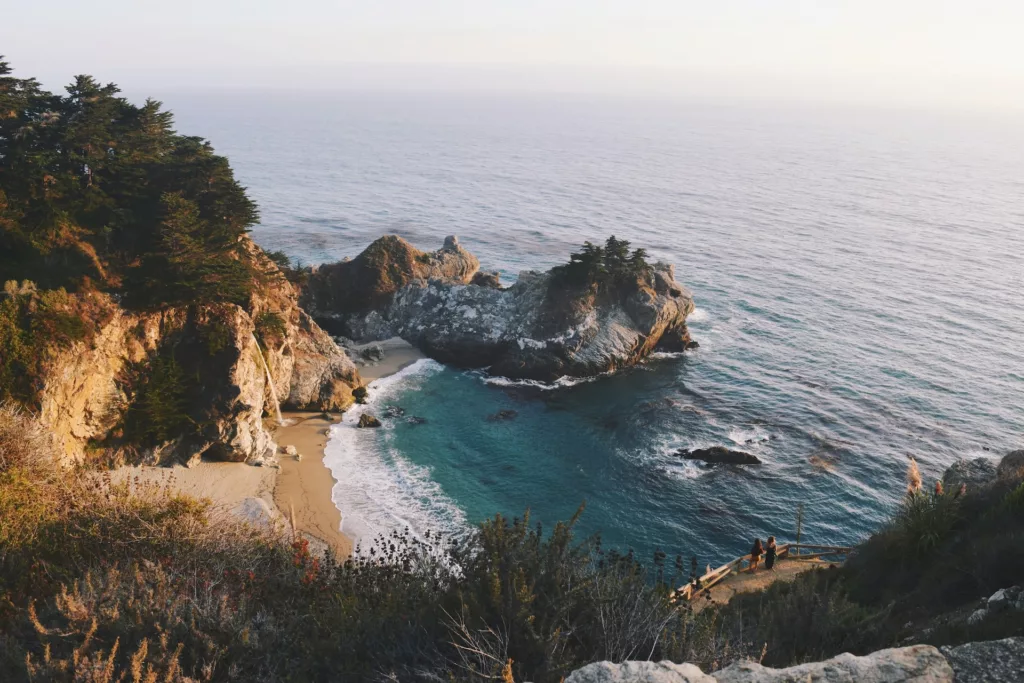 Central California's Big Sur coast hosts McWay Falls. This beautiful 80-foot (24-meter) waterfall tumbles over a granite cliff face onto an idyllic beachside cove below. The area around McWay Falls is evergreen, as an underground river feeds the falls and the surrounding trees and vegetation.
The view from the falls' observation deck is genuinely something to behold. The sandy beaches and stunning bay are akin to paradise, so it's a shame that visitors can't access it. The only way of reaching the coast is restricted as it is deemed unsafe due to rocks continuously pelting the base of the falls and the beach from above.
The exceptional view of McWay Falls and the nearby palatial "House by the Waterfall" from the observation deck makes up for this. You can access the deck to one of the most picturesque waterfalls in California from California Highway One, which runs nearby.
Park on the roadside and hike the short, accessible route through Julia Pfeiffer Burns State Park on the McWay Falls Overlook Trail. You can hardly call it a hike, though, as it's 100% paved and less than half a mile long. McWay Falls is a prime destination for those looking for a day trip from nearby Monterey.
4. Burney Falls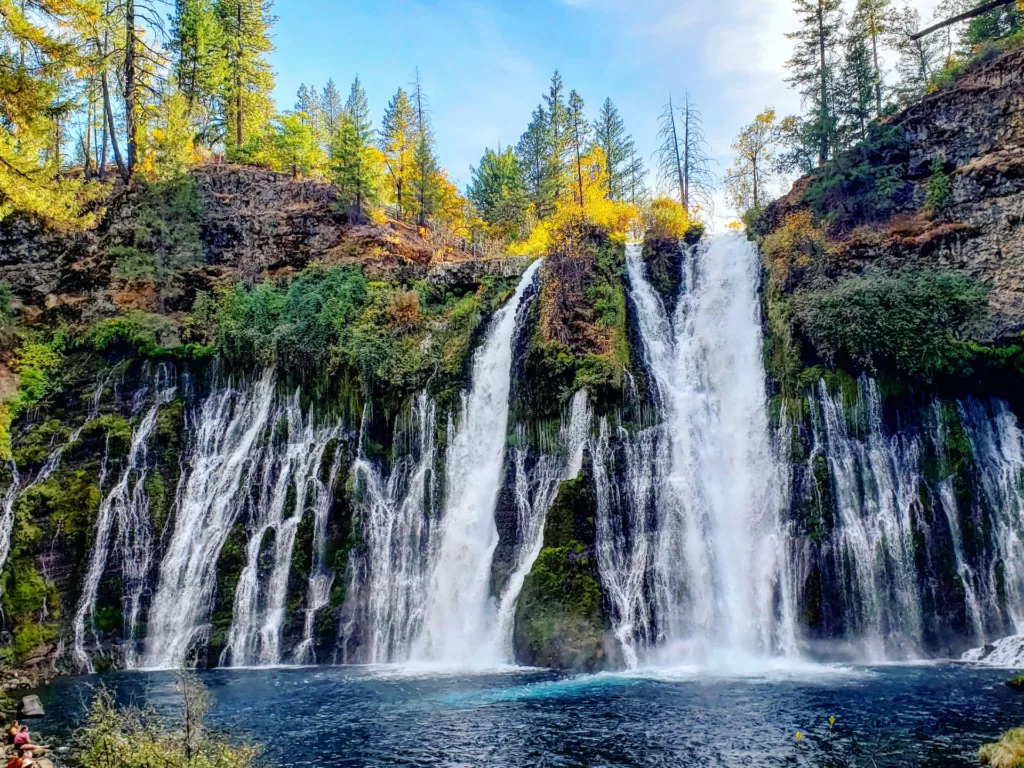 Burney Falls in McArthur-Burney Falls Memorial State Park on the Cascade Ridge's eastern side isn't one of California's highest waterfalls. It stands at just 129 feet (39.3 meters). It is, however, right up there with the most breathtaking California waterfalls.
Burney Falls is 70 minutes east of Redding and one of several stops you can make along the Volcanic Legacy Scenic Byway crossing the Golden State. The lichen and moss on the rocks and the variety of colored leaves in fall make for memorable photographic opportunities.
Over one hundred million gallons (3.8 million liters) of water rush over Burney Falls in a single day, with the water flow spanning its whole ledge. This intense volume of water creates rainbows of mist spreading in every direction, and it's an incredible sight to behold.
Hiking to this Northern California waterfall takes little time, as it's under half a mile along the Burney Falls Loop Trail. The trail leads you to a viewing deck above Burney Falls before you descend for a close-up view of the falls' base. If you plan a trip in advance, you could camp in the State park and spend some time hiking the adjoining forest.
After seeing Burney Falls, you can camp in the park and hike in the surrounding forest. Over summer weekends and holidays, the park is usually packed. Parking lots will close between April and October, and booking a spot must be done online in advance. Make it six months in advance, as Burney Falls is one of the most famous waterfalls in California!
5. Feather Falls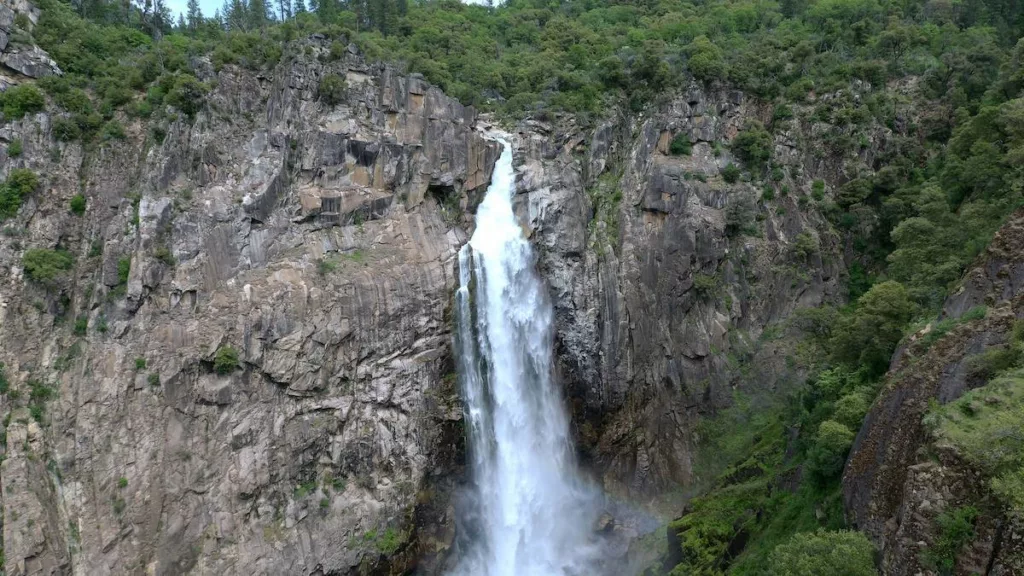 The 410-foot (125-meter) high Feather Falls is surrounded by the Plumas National Forest. It's one of California's tallest waterfalls and is somewhat isolated within the Sierra Nevada Mountains. Reaching it means a round-trip hike of around seven-and-a-half miles (12 km).
Feather Falls and the Plumas National Forest are popular destinations in Northern California. Feather Falls is California's "Yosemite Falls without the crowds" and is an inspirational venue for any visitor.
The Frey Creek area near Feather Falls is a migratory layover for multitudes of ladybirds in the winter months. This, in itself, is a photo opportunity you should take advantage of! There are a couple of hiking options to Feather Falls, and you can choose one of two paths through the Plumas National Forest shortly after starting the trail.
One takes you along a long 4.5-mile (7.2 km) path. While the second route is shorter, at 3.5 miles (5.6 km), its gradient is far steeper. Either way, you'll get to Feather Falls in the end, so it's all about the level of comfort you want to enjoy doing so.
6. Salmon Creek Falls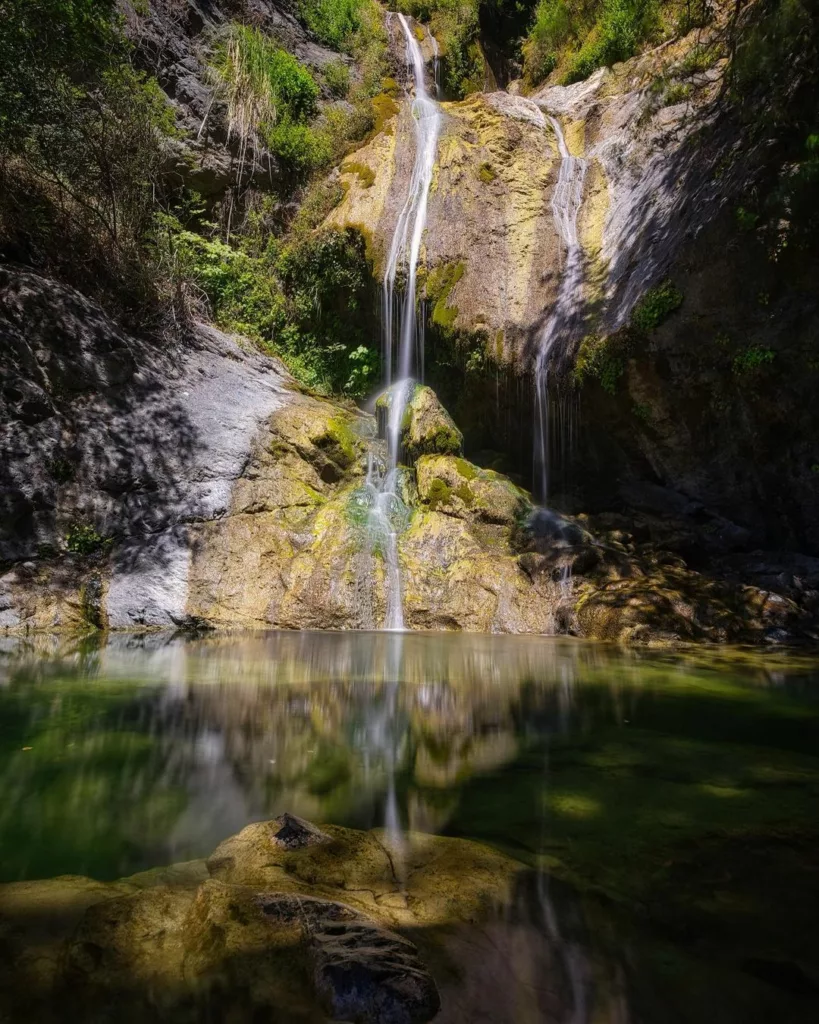 Backpackers love the Salmon Creek trail leading up to Salmon Creek Falls, another pristine example of incredible California waterfalls. A seemingly-endless number of hardy hikers is ever-present on the route. The path takes you through Big Sur's Los Padres National Forest. If you aren't a hiker, there's some good news – the hikers aren't all stopping at the falls alone.
Serious hikers continue their trek further into Monterey's Silver Peak wilderness after stopping to look at the majestic 12-foot (3.7 meters) Salmon Creek Falls. Reaching Salmon Creek Falls is only a 0.3-mile (half-a-kilometer) walk from California Highway One.
You'll need to overcome obstacles like small boulders and logs to reach the bottom of the falls. After the rains in winter, you might not be able to get to the base due to the falling water's power. Most times, only a mist spray greets you as you lay eyes on the torrent of water crashing into the pool you're approaching.
The falls are magnificent. Starting as two individual branches, the water joins halfway and hits the pool as one explosive force of nature. To get a 100% view of the impact, you need to pull yourself up a few feet with a rope left for that purpose.
You'll then cross over the boulder that blocks access to the falls' base. At this point, you'll be close enough to taste the falling water.
7. McCloud Falls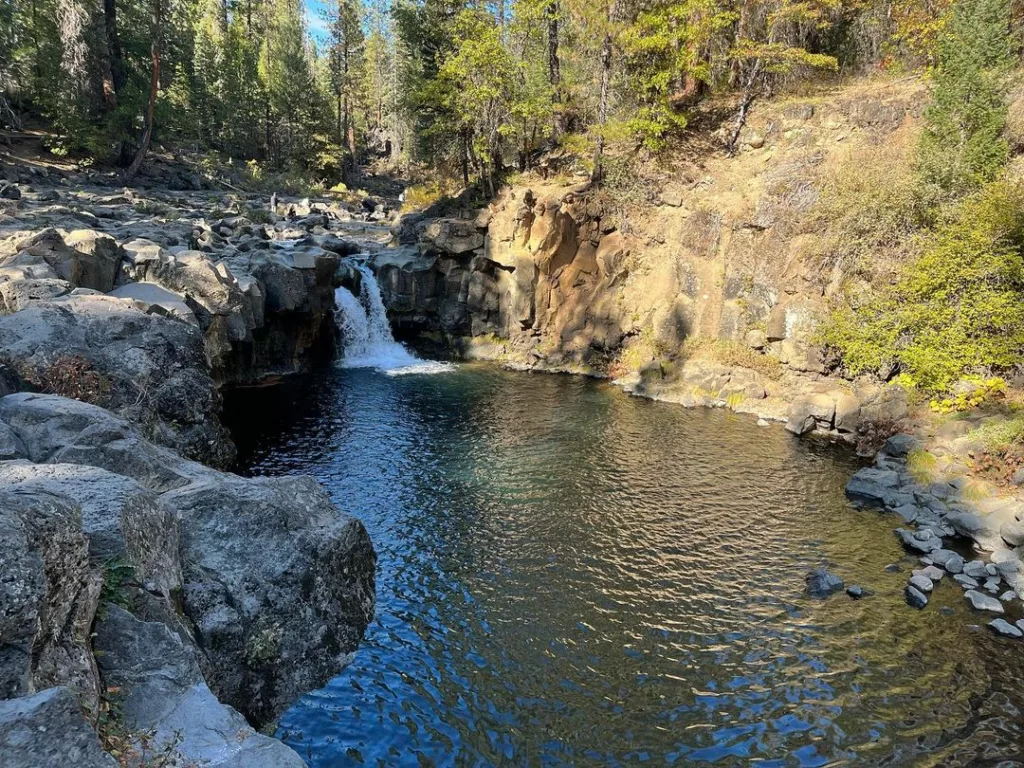 McCloud Falls on the Northern California McCloud River consists of not one but three separate waterfalls. Each is more stunning than the last, with the Shasta-Trinity National Forest surrounding all three. Each has a parking area directly off the Volcanic Legacy Scenic Byway, and there is also a 4-mile (6.4 km) connecting hiking trail.
The partly-paved hiking route from the Lower Falls to the Middle Falls runs alongside the busy Fowler camping ground. It's reasonably flat but begins climbing to the Middle Falls overlook. From there, another flat section starts to gain altitude quickly and becomes the most arduous section of the hike.
The trail ends at a viewing deck overlooking the Upper Falls. An alternative to hiking is to drive to the Middle and Upper Falls after you've spent some time enjoying the Lower Falls. All three McCloud Falls waterfalls have incredible views and provide fantastic photo opportunities. You can even take a natural stairwell to the water's edge at the Lower Falls.
As there is no authorized access to the base of the Upper Falls, swimming is not permitted there. It is allowed at the Lower and Middle Falls, but you're advised not to jump into the pools as many submerged rocks are within. There are picnic areas for visitors to the Lower Falls.
8. Escondido Falls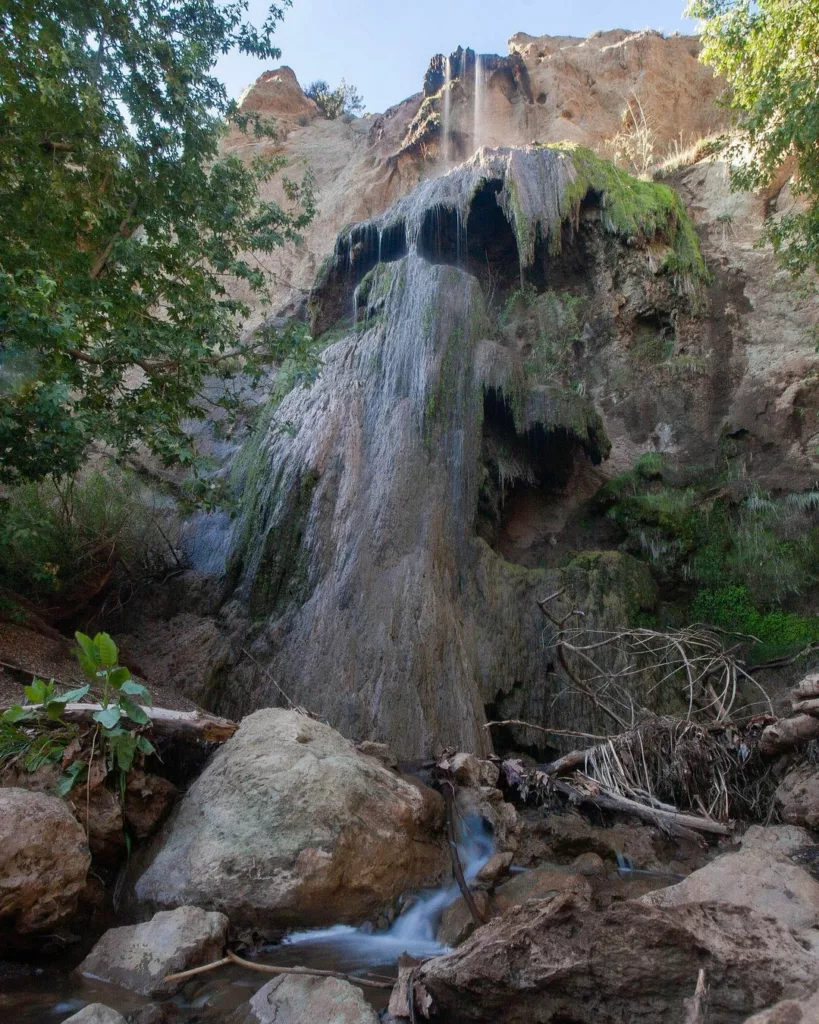 Malibu's Escondido Falls is the highest waterfall in the Santa Monica Mountains. The Upper and Lower Escondido Falls are seasonal waterfalls showing off their full-flowing cascades during the winter and spring periods. When flowing fully, Escondido Falls is one of the most spectacular Southern California waterfalls.
Although the volume of water cascading over these falls may not have been as plentiful in previous years, the canyon is still bursting with life and remains as verdant and lush as ever.
Escondido Falls draws the most positive reviews from visitors who've made the Pacific Coast Highway trip to the falls. You can join the paved Winding Way Trail from the Pacific Coast Highway, close to several impressive Malibu luxury residences. You'll need to pay for parking before leaving on a 4-mile (6.4 km) trip to Escondido Falls and back.
The lower falls are easily accessible and open to the public. It's a shaded, scenic hike along Winding Way, filled with wildflowers during spring, to reach the base of Lower Escondido Falls. The winding path turns into a leafy oak creek forming part of Escondido Canyon.
Before arriving at the peaceful Lower Falls base, you'll cross and recross a stream. Lower Escondido Falls is a 50-foot-high (15 meters) waterfall, with waters cascading into a stunning pool. The water flow will depend on the time of the year and how much it has rained in the region. Lower Escondido Falls lies underneath the 150-foot-high (45 meters) Upper Escondido Falls.
The upper falls sit on private property and are not officially open to the public. Thus, beyond the base of Lower Falls, there is no sanctioned trail, although seasoned hikers still ascend to Upper Escondido Falls base. You'll encounter steep and hazardous terrain to reach the upper falls, and you're encouraged not to try, as the route is dangerous.
9. Cedar Creek Falls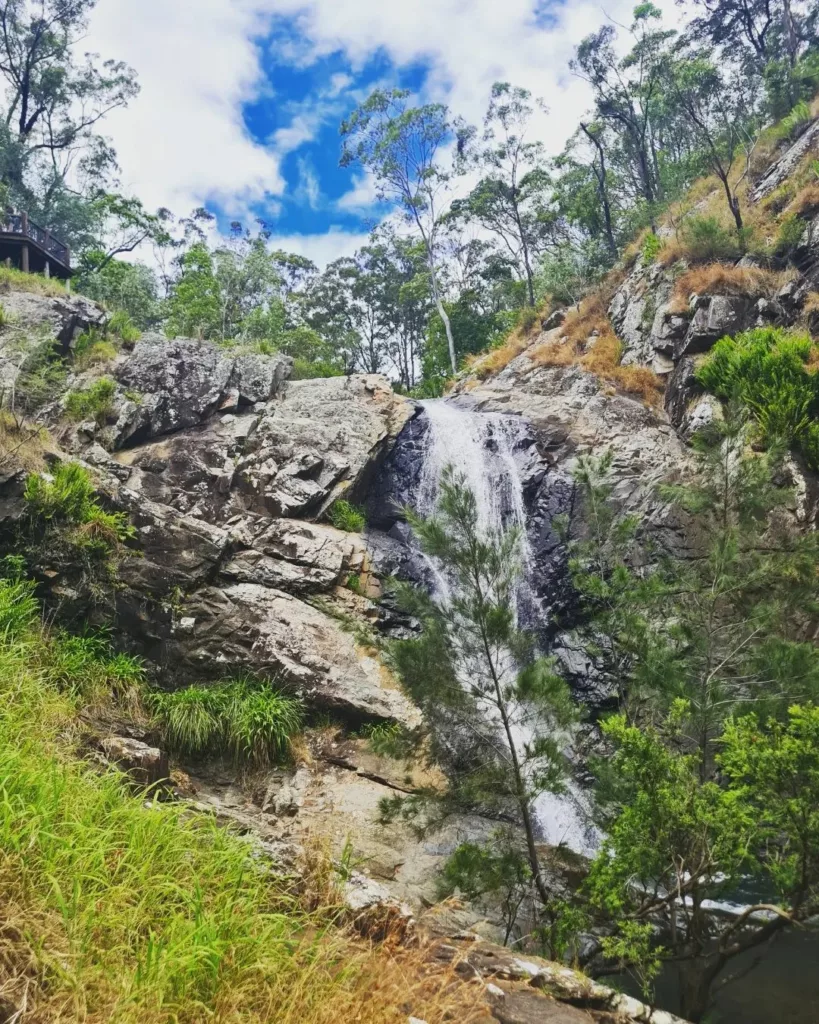 Cedar Creek Falls incorporates the well-known Devil's Punch Bowl swimming pit. It is probably the most famous waterfall in San Diego. To visit Cedar Creek Falls, deep within the Cleveland National Forest, means commuting for an hour or so from downtown San Diego.
As the falls have become such a popular destination with intrepid hikers, you now need a permit to visit them. Once you've got your permit, prepare for a somewhat challenging 6.6-mile (10.6 km) long and steamy hike. Eventually, you'll reach the picturesque 80-foot (24.4 meters) Cedar Creek Falls.
Once you walk down into the valley at the waterfall base, you'll experience a dramatic temperature rise! Find a shady area and cool down or take a plunge into the Devil's Punch Bowl. No diving or cliff-jumping is permitted, but you can swim in the Punch Bowl!
Take your time relaxing and admiring the incredible view of Cedar Creek Falls because it's tough going back! The upward hike back through the Chaparral Hills has a rise in elevation of nearly 1,000 feet (305 meters). It's not a well-sheltered journey either, so you're likely to feel the heat.
10. Grizzly Falls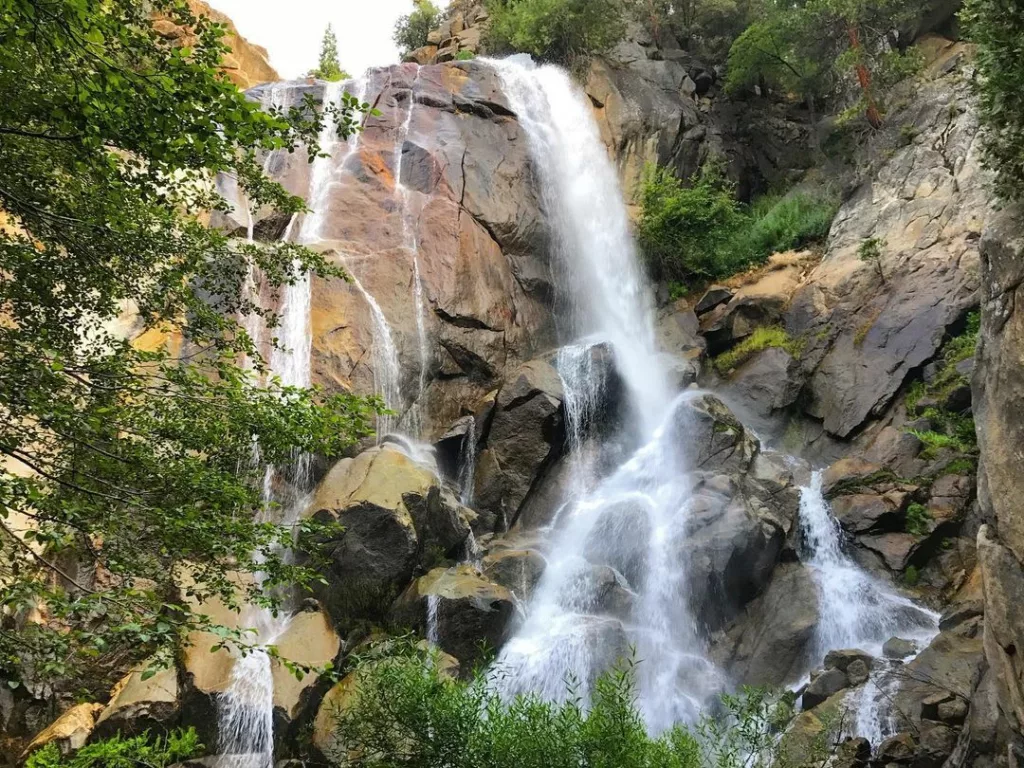 Inside the Sequoia National Forest to the west of Kings Canyon National Park, you'll find the enchanting Grizzly Falls. As you drive along the Kings Canyon Scenic Byway, watch for the Grizzly Falls picnic area signs as you approach Kings Canyon National Park. You'll likely see the falls before you see the signs, though!
After parking, it's a saunter to reach Grizzly Falls. You'll only have to cover about 200 yards (180 meters) before reaching the falls. For this reason, it's a popular family destination as an easy outing without much effort. Grizzly Falls only flows into the Kings River when the snow melts, so early spring is your best time for a visit.
You should make sure the road is open first, though! With Kings Canyon National Park so close, Grizzly Falls is a perfect stop-off point. The 80-foot (24.3 meters) waterfall is fed from Lake Grizzly and falls into Grizzly Creek before flowing into Kings River. You'll find the picnic area where the creek and river meet, complete with restrooms.
With a picturesque expanse of the untamed river, the Grizzly Falls picnic area is a perfect place to chill and marvel at nature. Lake Grizzly itself is an incredibly scenic camping site. A 2,000-foot (610 meters) granite wall rises from the lake, making for an excellent viewing spot. As far as waterfalls in California go, Grizzly Falls is up there with the best!
11. Vernal Falls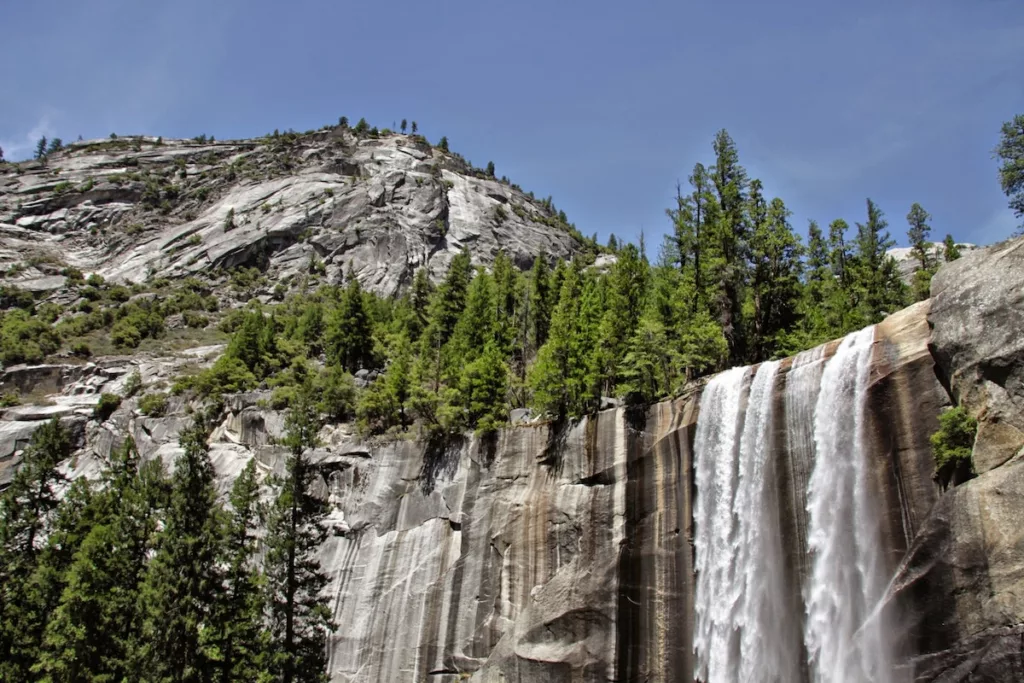 Located on the Merced River in Yosemite is Vernal Falls, another of the best waterfalls in California. You can't see the waterfall from Yosemite Valley. It'll only reveal itself as you depart the Happy Isles Nature Center on a hike of under a mile along the Mist Trail. You'll reach a footbridge where you can watch the 317-foot (97 meters) Vernal Falls in all its splendor.
There are further viewing options available. Continuing along the Mist Trail, one of California's premier waterfall hikes, takes you uphill along the side of the waterfall. By the time you reach the 600 steps you'll need to climb to reach the top of Vernal Falls, you'll be soaked from the waterfall's mist. You are walking the Mist Trail, after all!
And watch out! The steps you're going to climb are granite and slippery. If you're used to waterfall hikes, you'll be accustomed to this, but it's better to forewarn anyway. Negotiating the Mist Trail (also known as the Giant Staircase) is one of California's more challenging waterfall hikes.
After the steps, you'll have excellent views of the Vernal Falls Silver Apron and Emerald Pool. You can then turn back or continue on your way toward Nevada Falls, another of the notable nearby waterfalls in California.
12. Rainbow Falls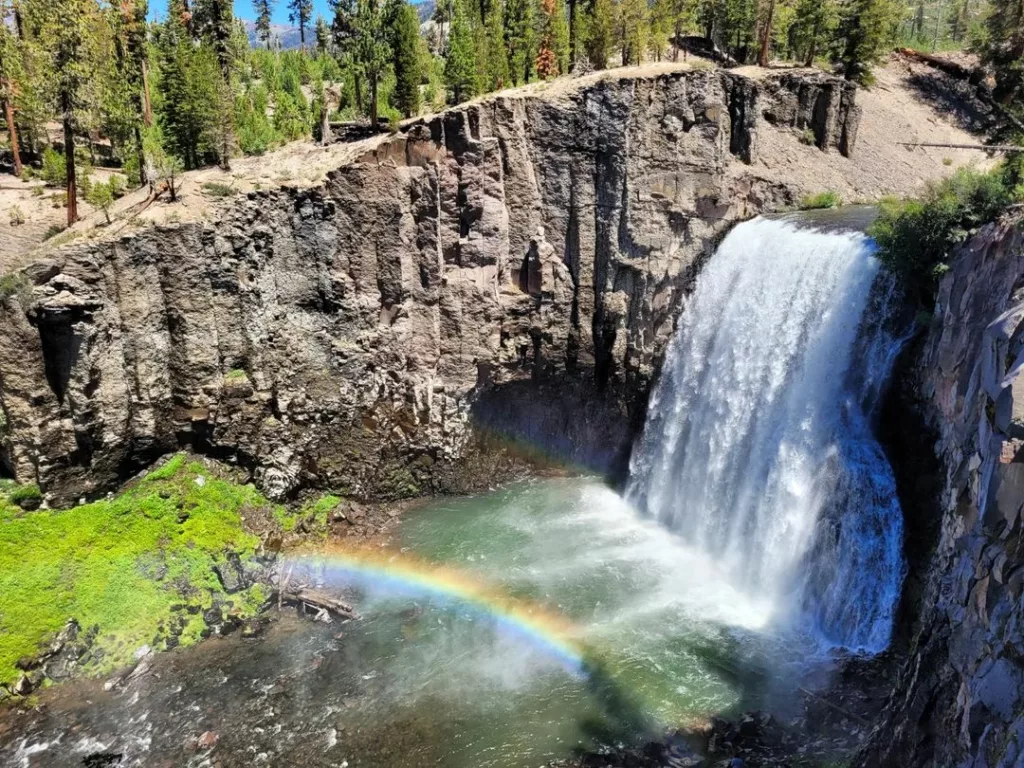 Rainbow Falls gets its name from the rainbows visible in its mist at certain times in the mid to late afternoons. Rainbow Falls once formed part of Yosemite National Park until mining corporations overturned the rights of protection to the Devil's Postpile and Rainbow Falls area.
In 1910, the US Forest Services' Walter L. Huber received a blasting application. Mining companies wanted to demolish the Devil's Postpile formation, creating a debris dam on the San Joaquin River. This caused a severe stir from beyond mining circles, and interest in Rainbow Falls was heightened.
Huber and the Sierra Club began the process that ultimately declared the region a national monument in 1911, once again protecting it. I am relieved this happened, as this 80-foot (24 meters), the all-year-round waterfall is one of the most beautiful waterfalls in California.
Rainbow Falls is instantly identifiable in photos. Its rectangular shape and the columns of basalt positioned under its drop make it unique. It's popular with photographers as interpretative photos are accessible from two viewing decks. Besides, there's always the chance of a rainbow making an appearance.
Hikers can trek down to the San Joaquin River below the falls, where calm waters make for a quick and refreshing dip. They can also extend their hike from there to the Lower Falls or travel upstream to Devil's Postpile and the nearby Minaret Falls.
Other notable waterfalls in California
13. Alamere Falls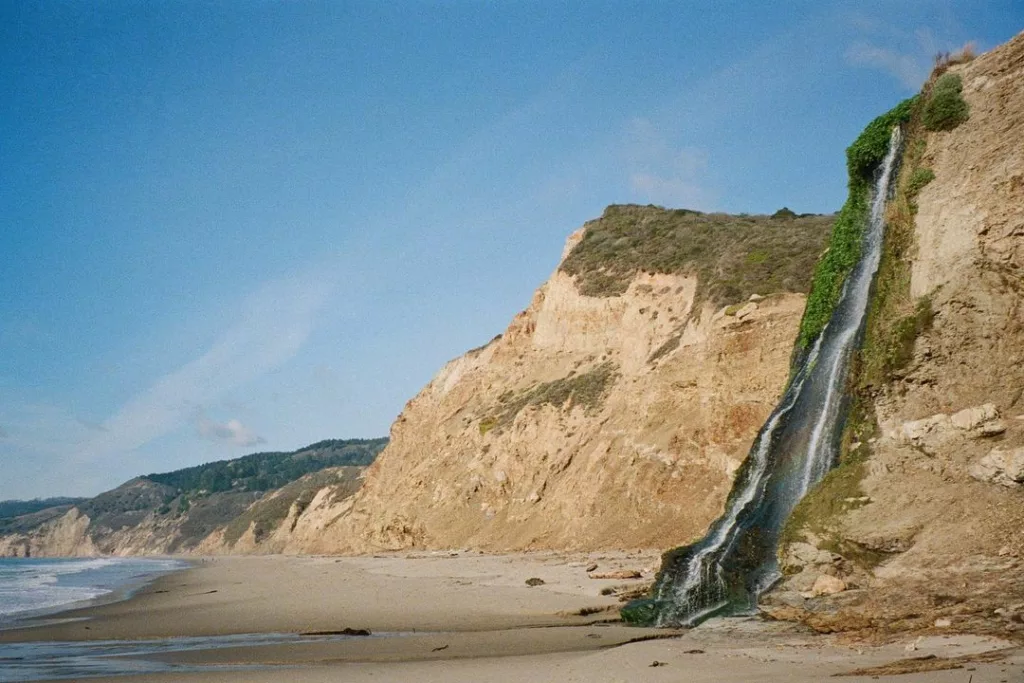 You can see Alamere Falls from Wildcat Beach, part of the Point Reyes National Seashore. If you want to view it, you'll need a full day or more. The hike to Alamere Falls is a 13-mile (21 kilometers) round-trip. It's likely better to camp overnight at one of the Point Reyes backcountry camping grounds and split your hike.
14. Wapama Falls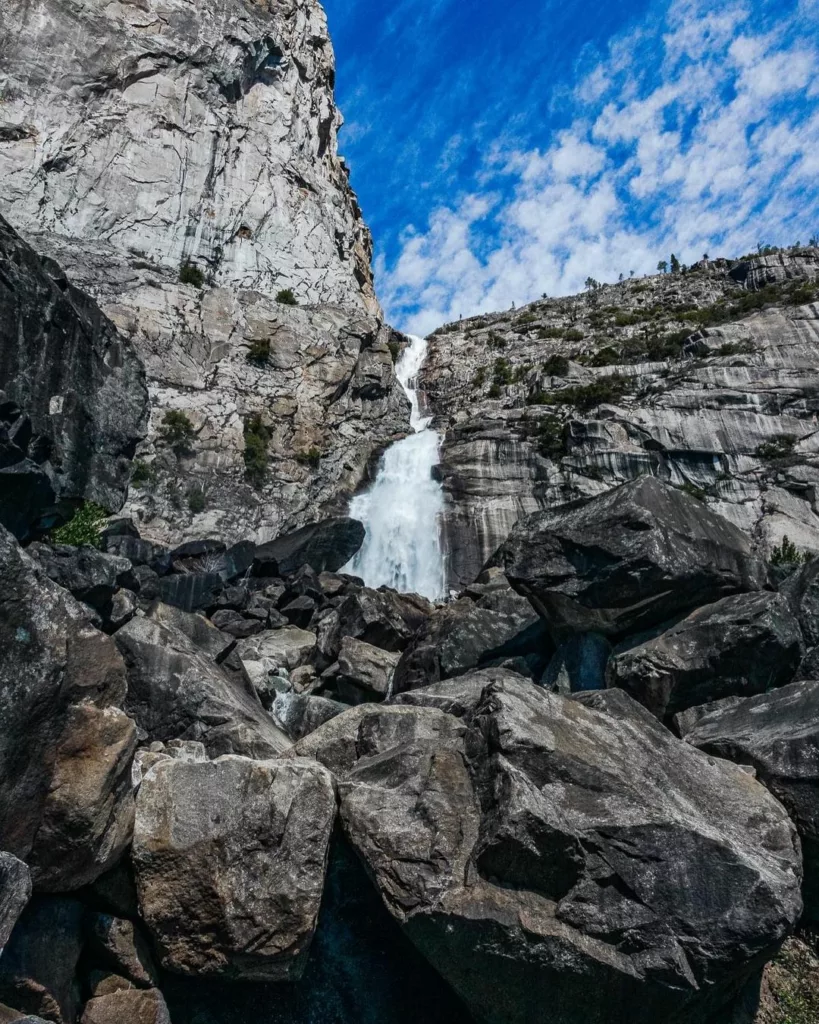 Wapama Falls is called the 'Yosemite Falls of Hetch Hetchy' and drops a staggering 1,285 feet (392 meters) toward Hetch Hetchy Lake below. It may look like Wapama Falls is a series of waterfalls, but it's actually only one. It starts as a 60-degree horsetail which levels out concavely before pitching into a final 375-foot (114 meters) vertical drop.
15. Tuolumne Falls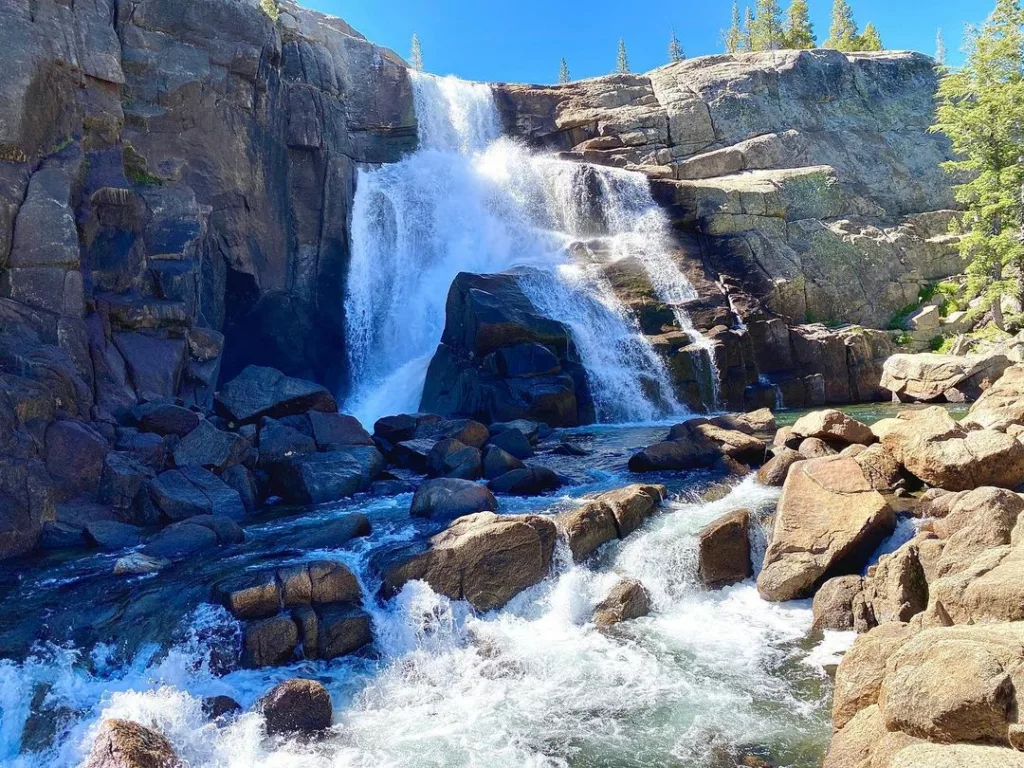 Tuolumne Falls is a major waterfall on the Tuolumne River as you approach the Grand Canyon of Yosemite National Park. Along this route, Tuolumne Falls likely has the most significant vertical drop, with some reports saying it falls 100 feet (30.5 meters). This may happen if you count some cascades before the main drop. However high it is, it remains awe-inspiring.
Frequently Asked Questions
How are waterfalls formed?
When the hard rock in a riverbed is replaced by softer rock, rapids get formed. As a river's powerful flow pushes down between hard and soft rock, the soft rock erodes, leaving the hard rock above the surface. Over a long time, further constant erosion causes a waterfall.
Does California have lots of waterfalls?
Waterfalls are in every part of California, including the driest place in the United States, Death Valley National Park. These could be mountainous waterfalls thundering downward into pools below or minor coastal falls splashing onto beaches.
Do Yosemite waterfalls ever stop flowing?
Many Yosemite waterfalls, including Yosemite Falls, can be completely dry by August each year. This will depend on the precipitation received over winter. The best time to visit waterfalls is in spring, once the snow has melted.
Is it safe to drink water from waterfalls?
As a rule, you shouldn't drink water from waterfalls, even if treated. There may be nothing wrong with the water, but it's not guaranteed. Also, keep your pets out of the water, and don't let them drink it or eat algae off the rocks.
Final Thoughts
There's no doubt that California waterfalls are abundant and some of the most picturesque in the United States. For this reason, I chose to focus on some of the most well-known, some that are difficult to find, and others that are cult waterfall classics!
You can be confident that this ultimate sight guide to 15 waterfalls in California will help you out if you choose a road trip to any one of them. Put on your light hiking boots and prepare yourself for some spring spray!