Italian Beer: 9 Best Brands You Should Try
Olga Sukhorukova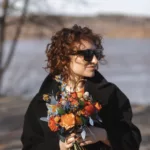 Written by Olga Sukhorukova
I live in Buenos Aires and write about Argentina and other places I like. For me, traveling is a great possibility not only for discovering new destinations but also for learning about myself (that is usually hidden behind everyday life). In other words, you discover new landscapes of your soul when traveling! Follow me on Facebook or Instagram. ... show more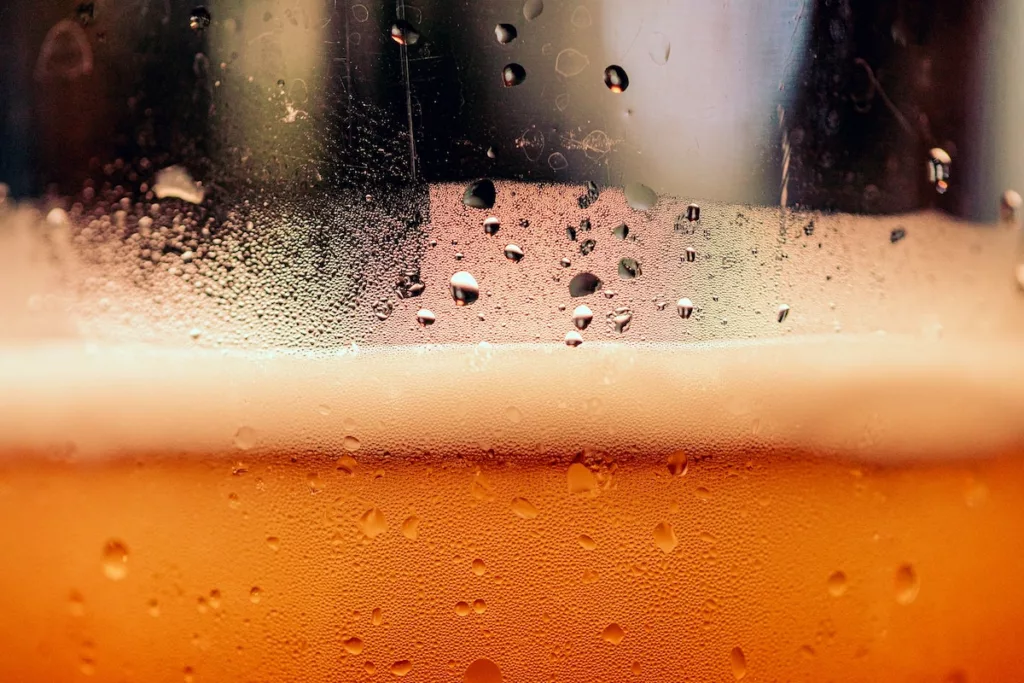 What usually comes to mind when thinking of Italy? Perhaps pasta, vibrant hand gestures, and opera music? There are so many wonderful things that this country has gifted the world with!
To me personally, it was espresso coffee, Sophia Loren's beauty, and my vacation in Rome last summer. You can also think of Italian fashion designers like Lamborghini or wines from Michelangelo, or famous directors such as Antonioni.
However much we try to recall all that is associated with Italy, chances are no one will mention its beer.
This by no means implies a lack of beer in Italy. In fact, the country has an excellent variety! What better pairs with Italian pizza than a cold glass of beer during hot Italian summers? They are truly made for each other!
What people say on Reddit
I was in Italy two summers ago and had some decent local craft in Milan, but mostly saw Moretti around. Which, when you're allowed to buy a bomber for 2 euro and drink it on the beach, is still pretty sweet.

fermentedradical
In my opinion, between Moretti and Peroni, Moretti in the best, especially the brands "regionali". But there are so many craft brewery that make better beer: for exemple, in Tuscany, we have Birra Amiata (veeery bitter), the beer of the Mostodolce, Petrognola (made with spelt), Badalà and L'Olmaia.

lina_perna
As other people have said the most popular beers probably are Peroni and Moretti, then Ichnusa and Menabrea. The first two are nothing special but they're still pretty decent if you want to chill and have something easy, preferably in the sun. Morretti is the better of the two (in my opinion) and they do a decent red beer and a pretty good IPA. Where I live there's another one called Dreher which is popular but worse than Peroni and Moretti, but as a cheap bottled lager you can't complain.

thefitnessealliance
I've never come across Tennents in my local supermarket here in Bologna, though I have seen some at a bar. Occasionally, I do purchase Brewdog Punk IPA from the UK, but Tennents has never been on my shopping list.

encelado748
Read also: The legal drinking age in Italy (2023)
The Best Italian Beers
Birra Moretti L'Authentica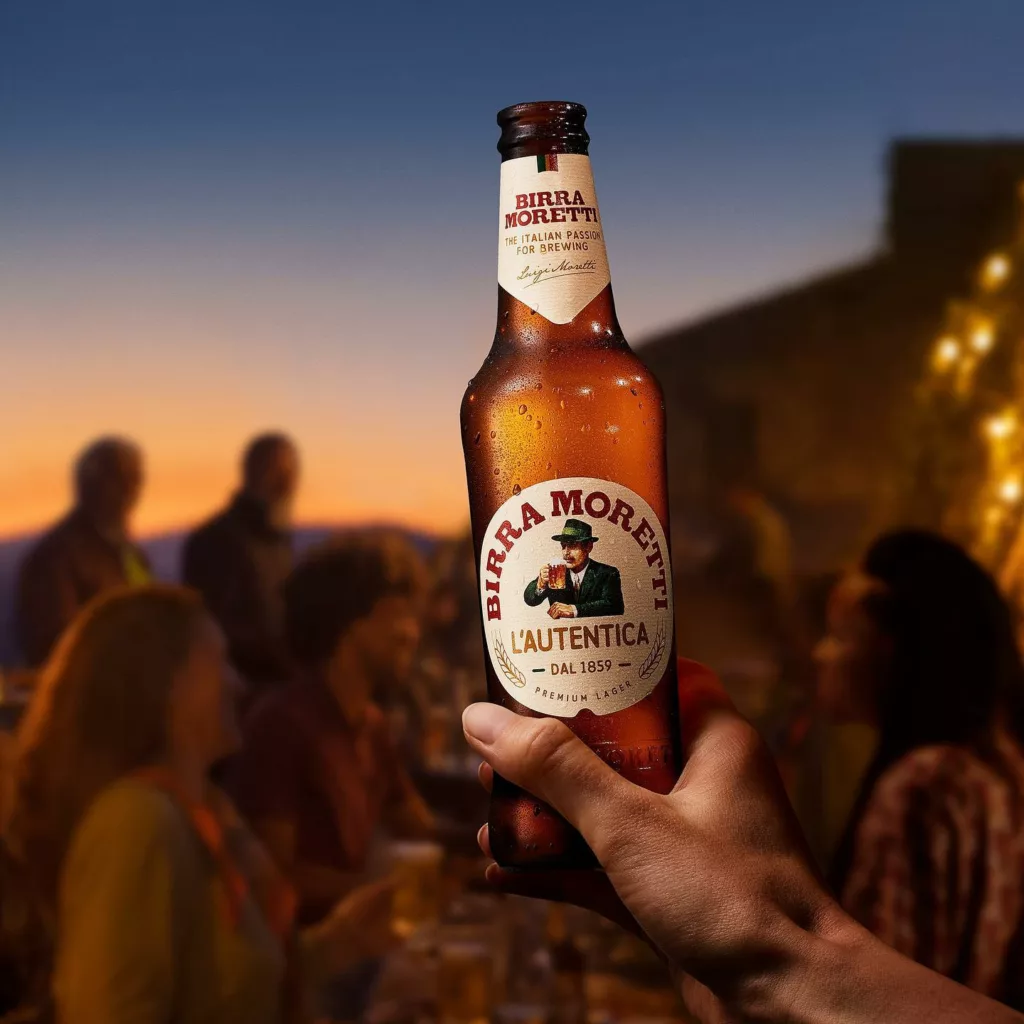 Alcohol: 4.6% vol
Style: lager beer
The recipe for Moretti L'Authentica had remained unchanged since 1860 when the Moretti brewery first opened. This beer needs no introduction – it is extremely popular all over the world, to the point where even German bars serve this in addition to their finest local brands!
There are flavor notes of corn and bitterness in its taste. It makes an excellent summer beer due to its versatility; Moretti L'Authentica can be enjoyed with a variety of dishes ranging from white meat to chips.
By the way, in Italy, it is customary to serve this beer as cold as possible, and it is best to put the beer glasses in the freezer before serving.
Menabrea Bionda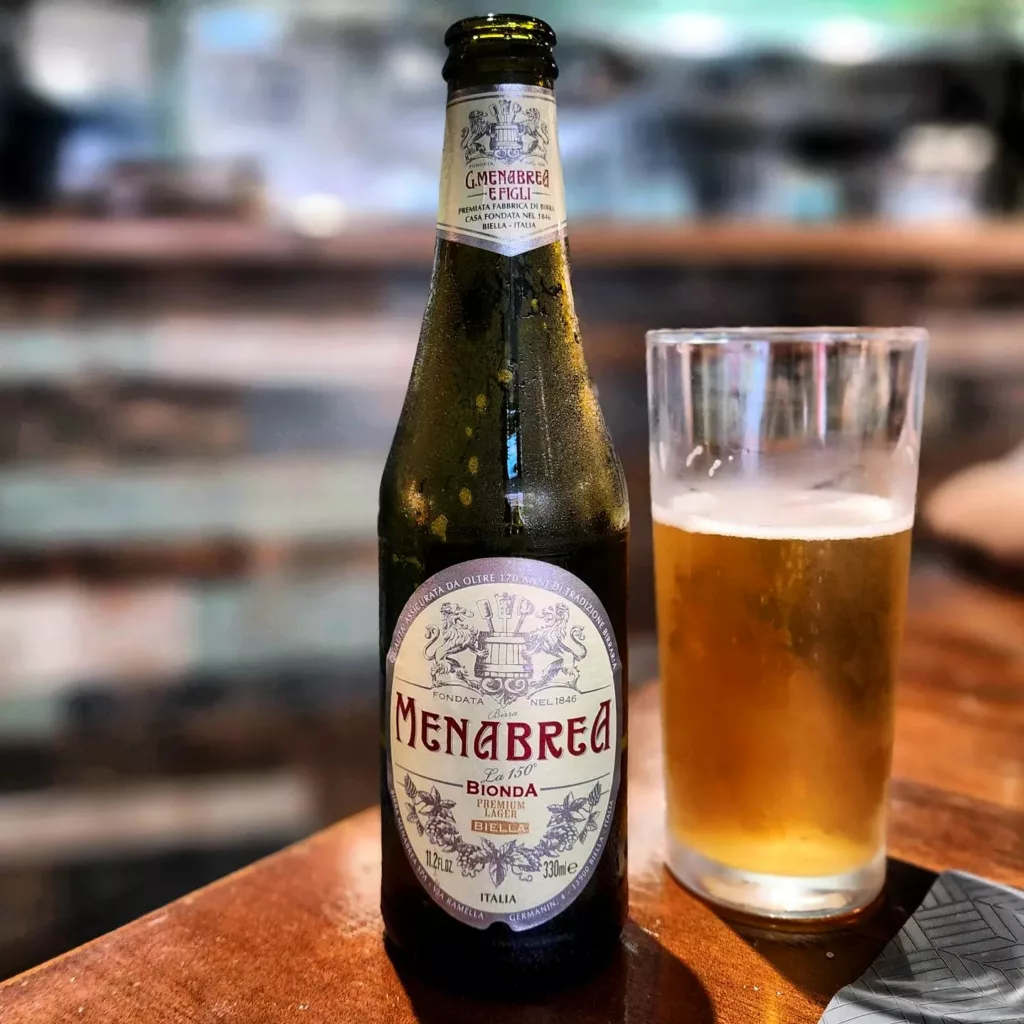 Alcohol: 4.8% vol
Style: lager beer
Menabrea has been making beer since 1846, and one of the most famous brands is Menabrea Bionda pale lager. The purest water of the Alpine mountains is used to produce this beer.
It has a universal and light taste, with citrus and floral notes, and is suitable for lovers of classic beer.
For this kind of beer, you don't need to bother with Italian dishes; a grilled chicken will do just fine.
Birra Baladin Nazionale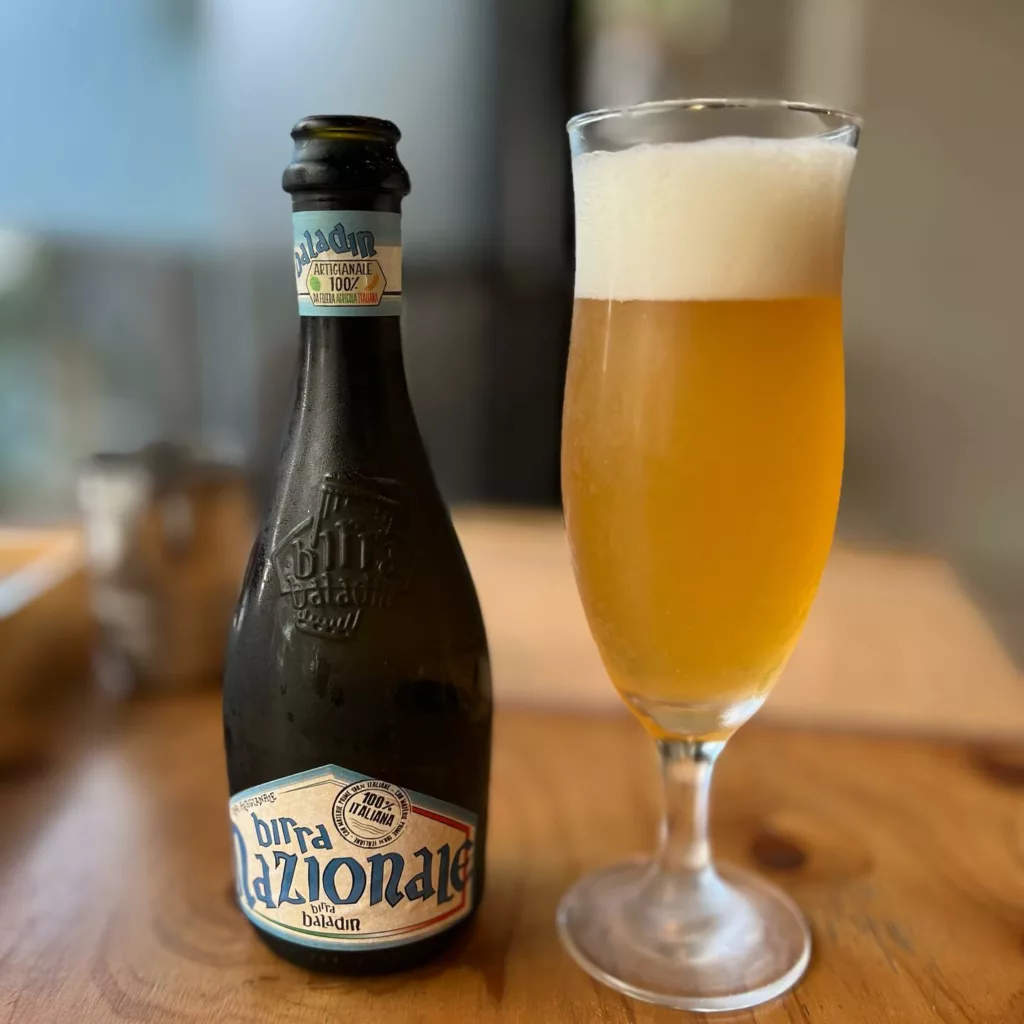 Alcohol: 6.5% vol
Style: blonde ale
Since 2011, the small Baladin brewery has been producing excellent Nazionale craft beer for enthusiasts of more exciting tastes. All raw materials for making beer come exclusively from Italy, which is reflected in its name.
Fruit, herbal, and malt notes are guessed in this beer. Drinking is easy; the taste is fascinating, multifaceted, and opens gradually.
Eating something typically Italian and elegant pairs well with this beer. Try it with pizza or mozzarella and raw ham for an exquisite experience!
- I'd like to give Italian beer a try! - Vorrei provare una birra italiana!
- Could I please have one more? - Potrei averne un'altra, per favore?
After the third one, you'll be speaking Italian fluently.
Peroni Nastro Azzurro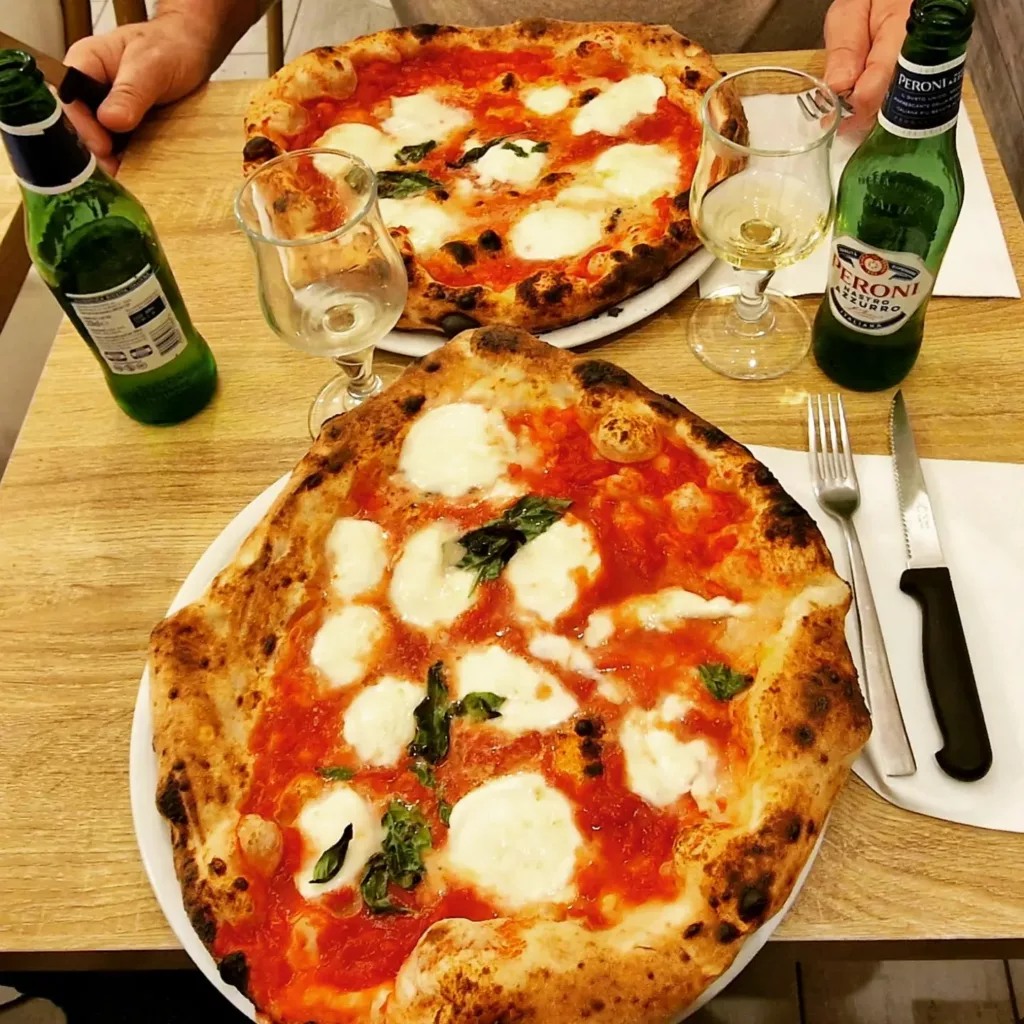 Alcohol: 5.1% vol
Style: lager beer
Peroni Nastro Azzurro, one of the most recognizable Italian brands, has been around for over 175 years. Exported to all continents, it is the best-selling Italian beer.
The distinctive flavor of this beer is derived from an extraordinary variety of corn grown exclusively in Italy, developed specifically for Peroni's use in Lombardy.
To this day, it is still brewed according to the original family recipe. Its taste initially showcases a slight sweetness that gives way to notes of citrus more reminiscent of lemon and balanced bitterness – which explains why the beer works so well in hot weather.
Try it with bread, cheese, and pesto!
Angelo Poretti Luppoli 4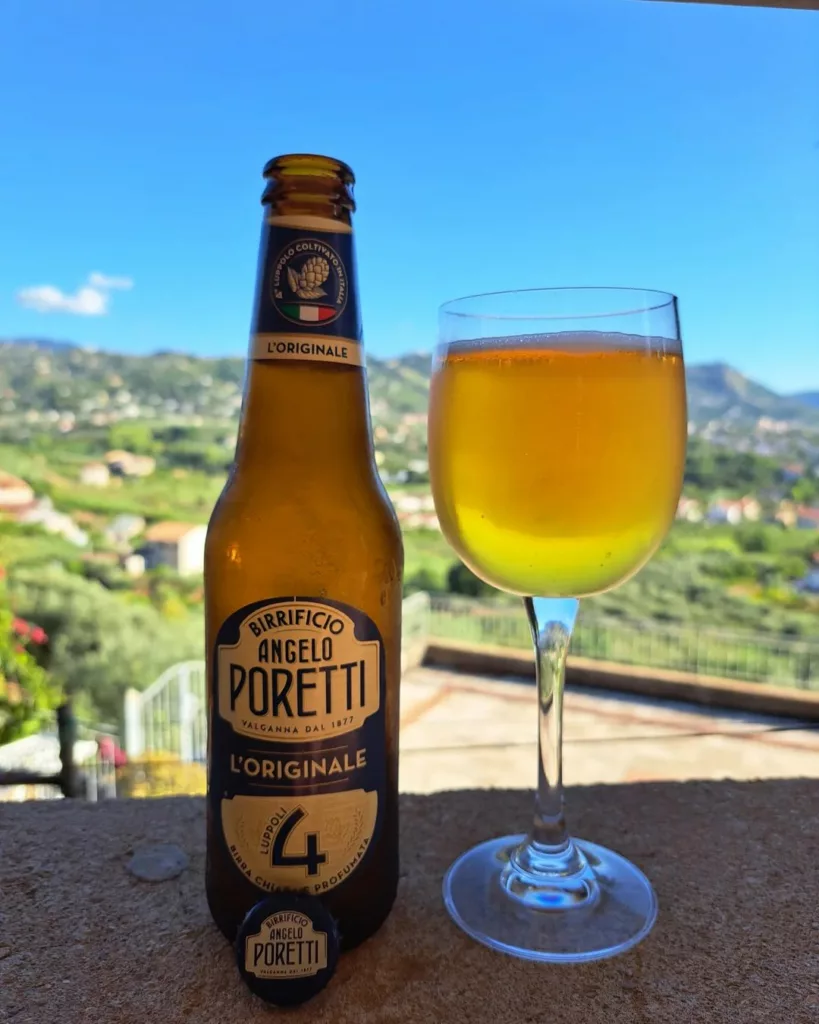 Alcohol: 5.5% vol
Style: lager beer
Poretti was founded in 1877 by a professional brewer well-versed in the brewing traditions of Germany and Austria. Today, it is part of the Carlsberg Group of companies.
The company comes up with the names of its branded beers in the most natural way – according to the number of hop varieties used in each recipe. Poretti Luppoli 4 means that this beer has four types of hops; "Luppoli" is Italian for "hops."
Hops, the flowers of Humulus lupulus (also known as seed cones or strobiles) from the Cannabaceae family of flowering plants, are mainly used in beer for bitterness and flavoring. In addition to providing a bitter taste, they also offer floral, fruity, or citrus aromas and flavors.
This beer has an exciting flavor profile, featuring spicy, woody, and even slightly resinous notes with a bitter edge complemented by bright, sweet undertones. Unfortunately for those who favor traditional brewing styles, Poretti Luppoli 4 contains glucose syrup.
Try this beer with seafood such as mussels, squid, and octopus.
Ichnusa Non Filtrata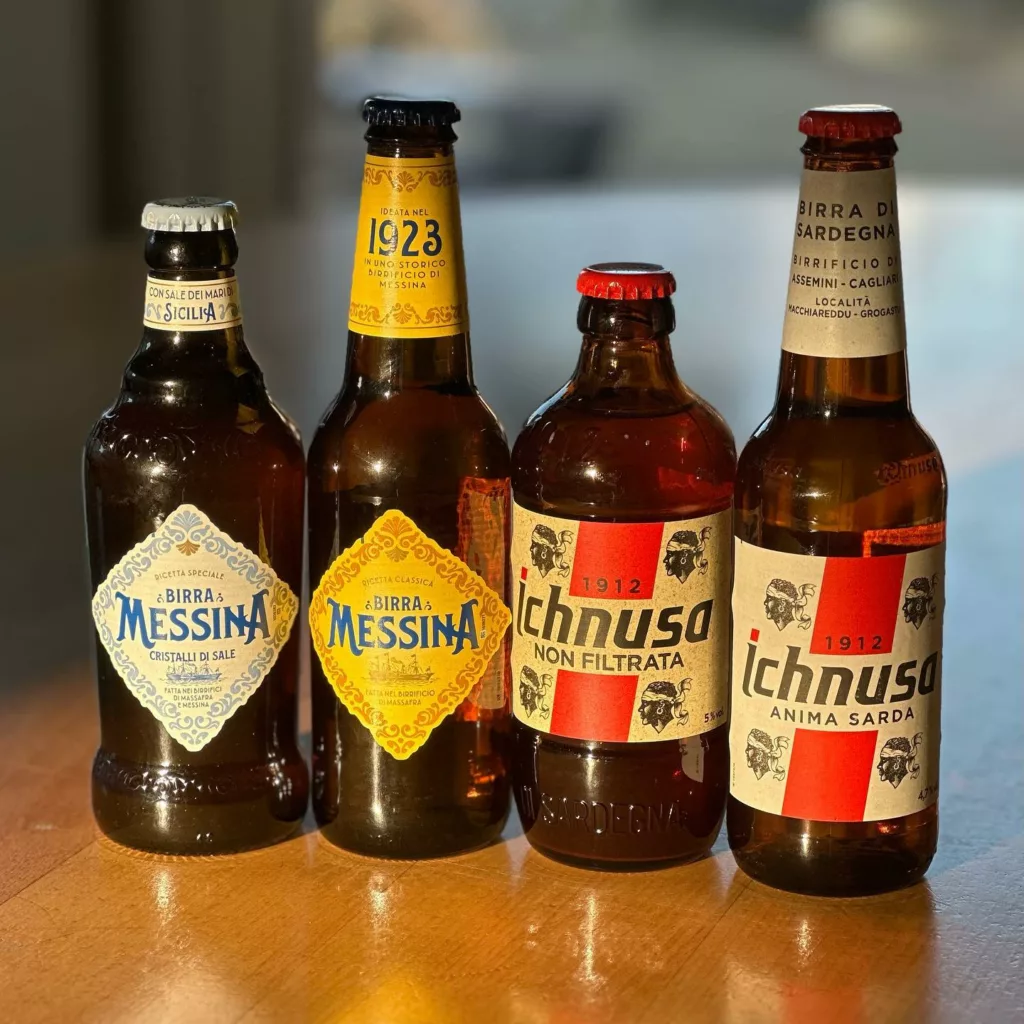 Alcohol: 5% vol
Style: unfiltered blonde beer
Ichnusa Non Filtrata, an unfiltered beer from Sardinia's Island, has been brewed since 1912 when the brewery first opened. Despite now being a part of the Heineken group, their traditional brewing methods have not changed and earned them numerous awards, including Brussels' Superior Taste Award.
You will notice a spicy, peppery aroma in Ichnusa Non Filtrata. It has an incredibly rich and complex flavor with hints of hoppiness, sourness, and just the right amount of sweetness from the malt.
Enjoy this beer on a chilly BBQ night!
Ducato Sally Brown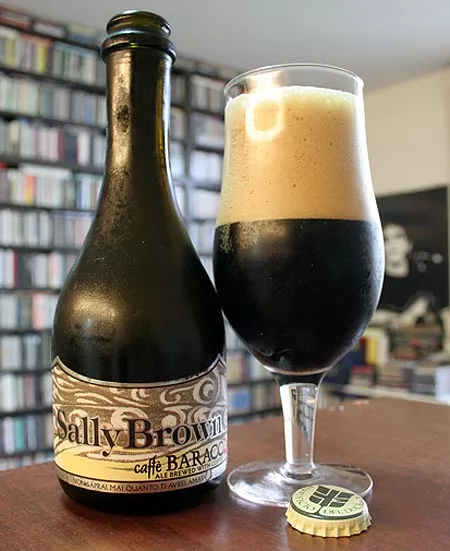 Alcohol: 5.2% vol
Style: stout beer
The Birrificio del Ducato brewery is renowned for its highly responsible approach to recipes. It took two years for them to perfect the recipe for their Ducato Sally Brown beer, which utilizes eleven distinct types of malt. This beer gets its name from a song by Laurel Aitken – one of the originators of Jamaican ska music.
This beer is extremely dark in color, nearly black when viewed through the glass. It looks very appealing! Its taste is lively, with hints of coffee, chocolate, nuts, licorice, and even vanilla and a touch of tart malt. The beer has a slight smokiness to it; not overly sweet but possesses an extraordinary flavor!
This beer has such an unusual taste that I would not recommend pairing it with food. You'll want to savor it on its own!
Birra Del Borgo Cortigiana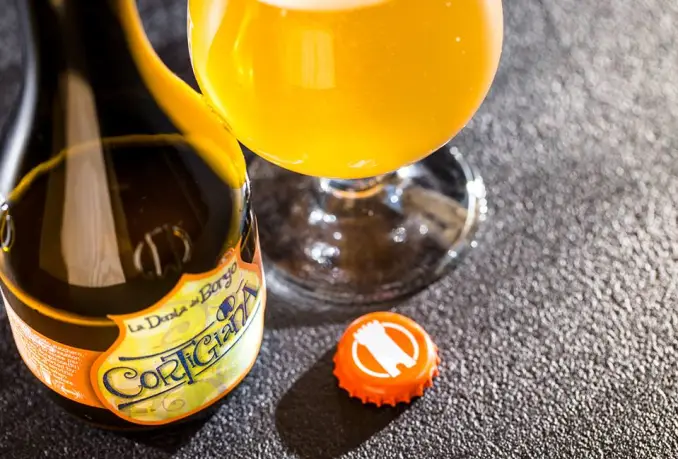 Alcohol: 4.5% vol
Style: white ale
The small craft brewery, Birra Del Borgo, opened in 2005 and has a very creative approach to brewing and experimenting with flavors. This brewery offers many types of really unusual beers! One of them is Birra Del Borgo Cortigiana.
Various grains are used in addition to the traditional components while preparing Cortigiana beer. At the end of cooking, spices such as ginger, coriander, and orange peel are added.
This beer tastes rich and fresh, with hints of cinnamon, vanilla, and citrus. It pairs perfectly with fish dishes as well as being a refreshing aperitif.
Tarì Trisca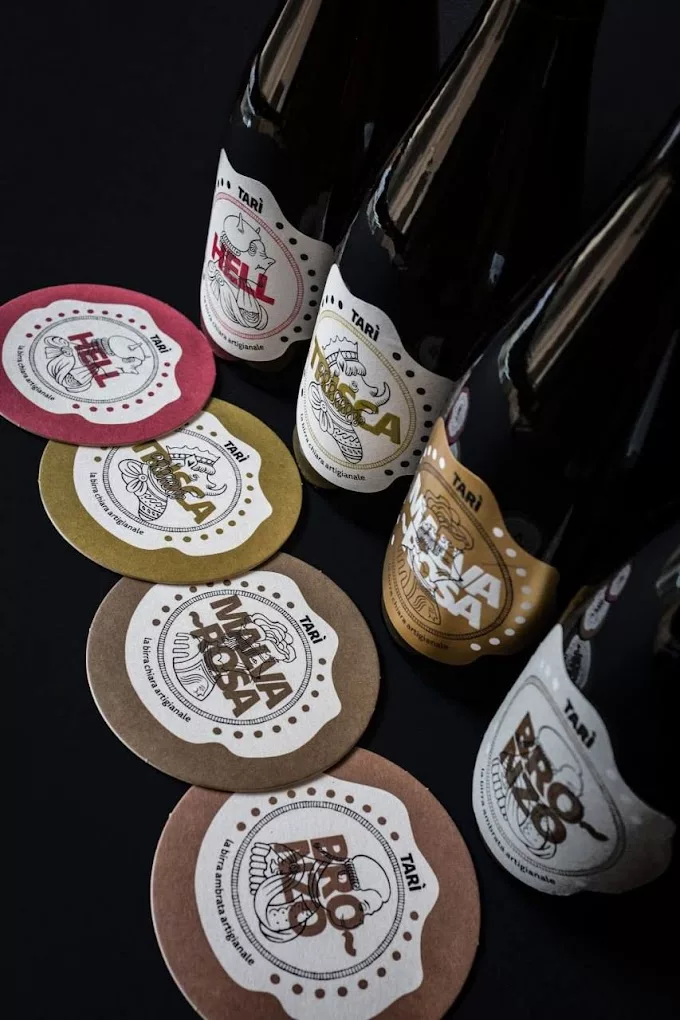 Alcohol: 5% vol
Style: unfiltered blonde beer
The small craft brewery Tari in Sicily produces this excellent, unfiltered beer. The process of making this beer echoes Belgian traditions and is also reflected in its taste.
It has a very light, refreshing taste, with citrus and basil aromas. This beer is perfect for the heat when you don't want to weigh your body down with food; it pairs nicely with lighter snacks such as vegetables, cheese, and olives.
Best Italian Beers FAQ
What is the most popular beer in Italy? 
Peroni and Moretti, both of which are exported to numerous countries, have a great demand. Additionally, small craft breweries within Italy have grown significantly in popularity among locals as well.
What is the Italian word for beer?
The Italian word for "beer" is "birra." There are two types of bottles: a small 330 ml bottle, "piccola," or a large 660 ml bottle, "grande."
Where can I purchase Italian beer outside of Italy? 
In the United States and other countries, brands like Peroni and Moretti are imported in large quantities. Therefore, searching for Italian beer should be quick at your local grocery store. Even the unique varieties of small craft breweries can also be found in various online stores.
A short history of beer in Italy
The only thing that has likely kept Italian beer from being included in the esteemed roster of Italy's major accomplishments is its complicated brewing history.
In reality, it dates back centuries. For instance, Sicily began selling beer as far back as the 7th century BC; even Ancient Rome had their own breweries at one point prior to them being destroyed by barbarian raids and consequently losing all knowledge of how they made Roman beers. Fast forward to late 19th-century Italy when there were plenty of beer producers – however, production techniques left much to be desired, which led to a lack of quality control for larger volumes produced, thus affecting taste significantly.
Since 1925 Italian consumption levels shifted away from beer towards wine, leading to drastically decreasing popularity across the country. World War II did not benefit the development of stable brewing technologies also.
While Italy's main beverage is wine, and beer consumption is not even close to Germany's, since the 1960s, Italians have shown an increasing interest in beer production.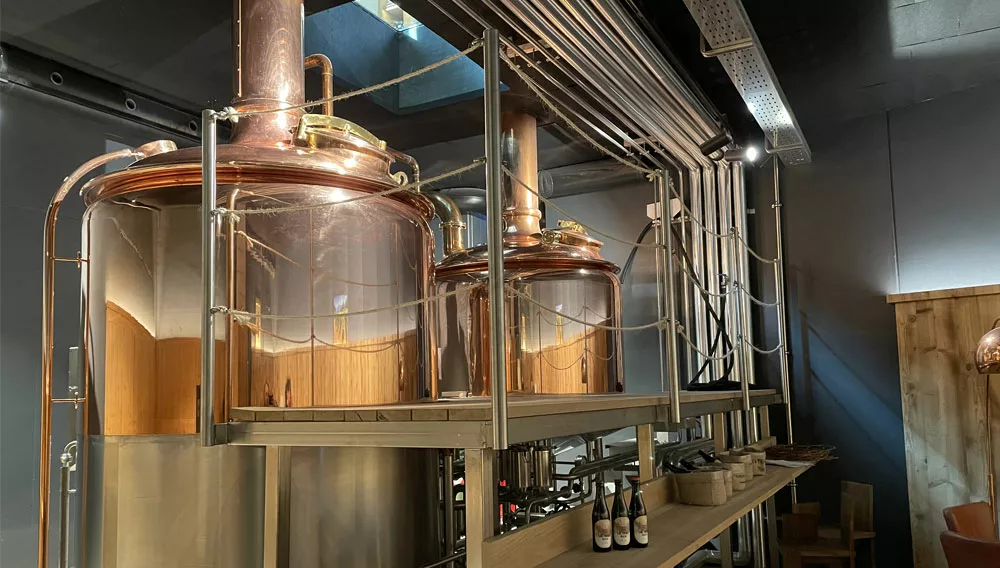 The most exciting beers available now come from small craft breweries unbound by authorities and traditions, allowing them to focus on creativity rather than comparison with established brewers.
One day, Italian beer will become a defining characteristic of this country, so don't miss out – try some today during your holiday or even find it in a nearby supermarket!
Conclusion
These nine brands of Italian beer that I mentioned to you are just the start.
In fact, Italy has a plethora of beers and breweries which produce them. Many Italian craft breweries may not be widely known in the beer world. Still, locating them and exploring the amazing flavors this remarkable country offers is all the more exciting!
The most important thing about drinking beer in Italy: when paired with authentic Italian pizza, both taste even better!
Cheers!