Belgium VS Netherlands: Which City Should I Visit in 2023?
Nadia Podrabinek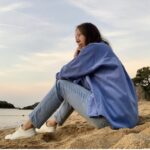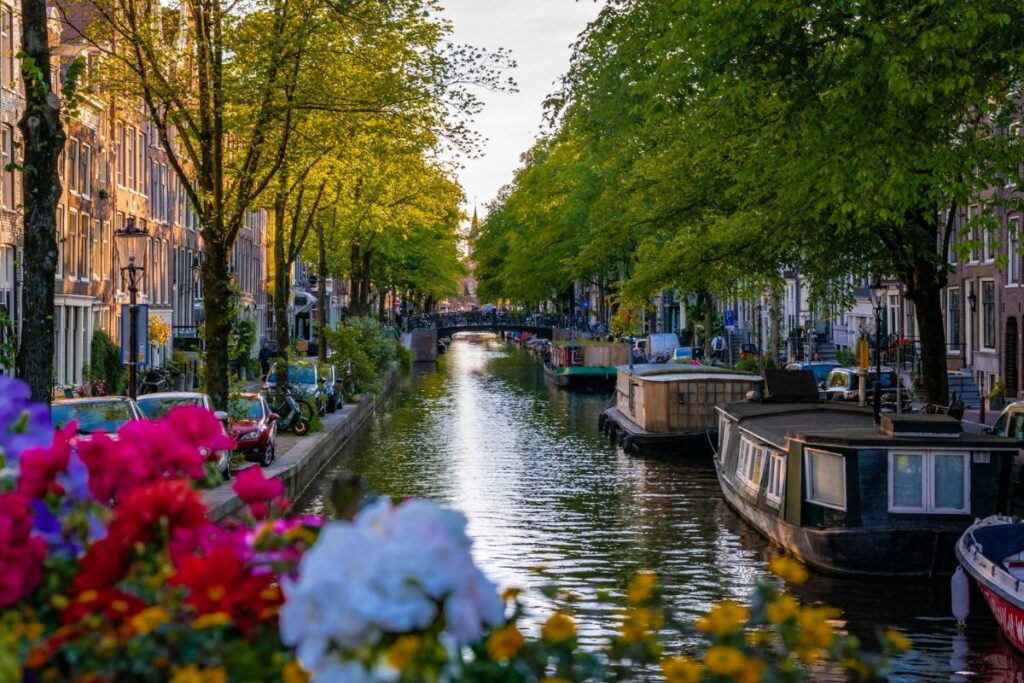 The good new is, both people in Belgium and the Netherlands generally speaks English. The two countries enchant tourists with their historic and world-class cities. But the question is, which one you should visit?
Belgium, the Netherlands, or maybe both
Belgium and the Netherlands are located in the neighborhood: the distance between the capitals of these countries – Brussels and Amsterdam – is only 200 kilometers (or 124 miles). Many people think that Belgium and the Netherlands are similar, but this is not so. Go to Belgium for relaxing river walks and a glass of cherry beer. To the Netherlands for fun bike rides, erotic shows and cheese tasting.
---
Key Takeaways
Belgium is famous for soft waffles, cherry beer, Manneken Pis fountain, Tintin comic books and the "green apple face" surrealistic painting of Rene Magritte.
Belgium is a young country — in 1830 it became independent from the Netherlands. It does not have its own language, most of the inhabitants speak Dutch.
Top cities in Belgium to visit: Brussels, Bruges, Mechelen, Antwerp, Ghent and Ostend.
From 2020 official institutions of the Netherlands abandoned the name "Holland". Now there is only the Netherlands.
---
The Netherlands is famous for its collection of paintings of Rembrandt, Vermeer and van Gogh, erotic shops in Amsterdam and "cheese" cities Edam and Gouda, where there is a production of world famous kinds of cheese.
Life in the Netherlands is more expensive than in Belgium. Monthly spending per person in Amsterdam is about $2.5 thousand, while in Brussels you spend a third less. The cost of a double room at the Marriott Hotel in the center of Brussels is 150 euros ($160), while in the center of Amsterdam the same hotel chain offers to stay 2 times more expensive.
In August and September, Belgium and the Netherlands hold a lot of festivals, so there is a chance that you will be greeted by crowds of tourists during this time.
Why Belgium?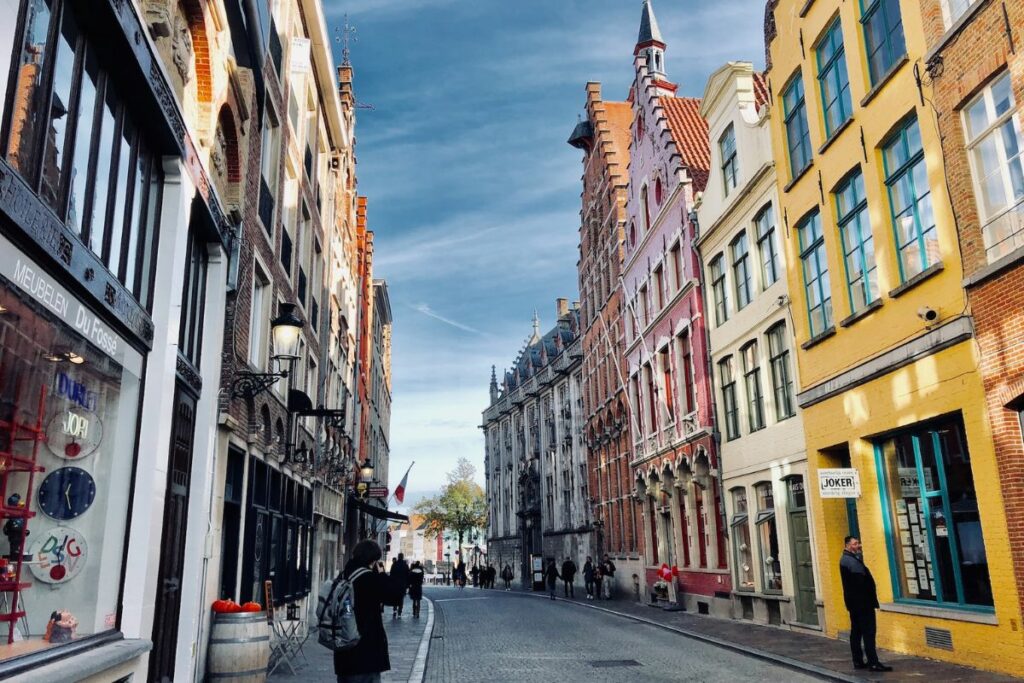 In Belgium there are a lot of picturesque towns with walking areas and incredibly beautiful cathedrals. The place is suitable for a relaxing family holiday.
Quick facts about Belgium:
Belgium is a home country of a Pissing boy (Manneken Pis) statue, soft waffles and cherry beer Kriek lambic.
Belgium is a young country that got its independence from the Netherlands in 1830. After the war it inherited a large collection of paintings by Flemish artists.
The country does not have its own language, most of the inhabitants speak Dutch. Some of them speak all the languages of the neighboring countries: French, German, Dutch and English.
It has access to the North Sea and the Ardennes mountains known for its beautiful nature.
Notable cities of Belgium
Brussels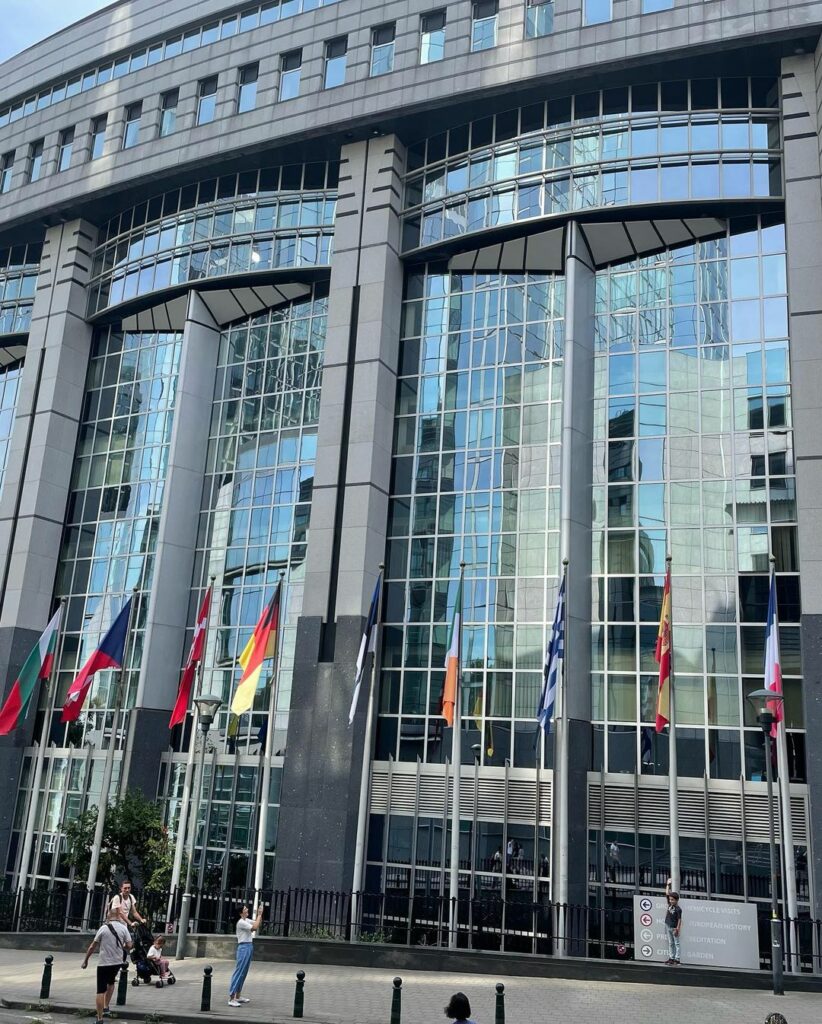 Brussels is the heart of the European Union. It has the headquarters of the European Union, the NATO office and the secretariat of the Benelux countries. In Brussels is located the museum of surrealist artist René Magritte, hundreds of bars, restaurants and fashion stores.
Bruges
Bruges is an ancient city in Belgium, famous for its thousand-year history, magnificent architecture, including medieval bell towers, as well as picturesque canals. The hero of the comedy movie "In Bruges" thought that that city was a little touristic and boring, but he found himself new friends and some action anyway.
Mechelen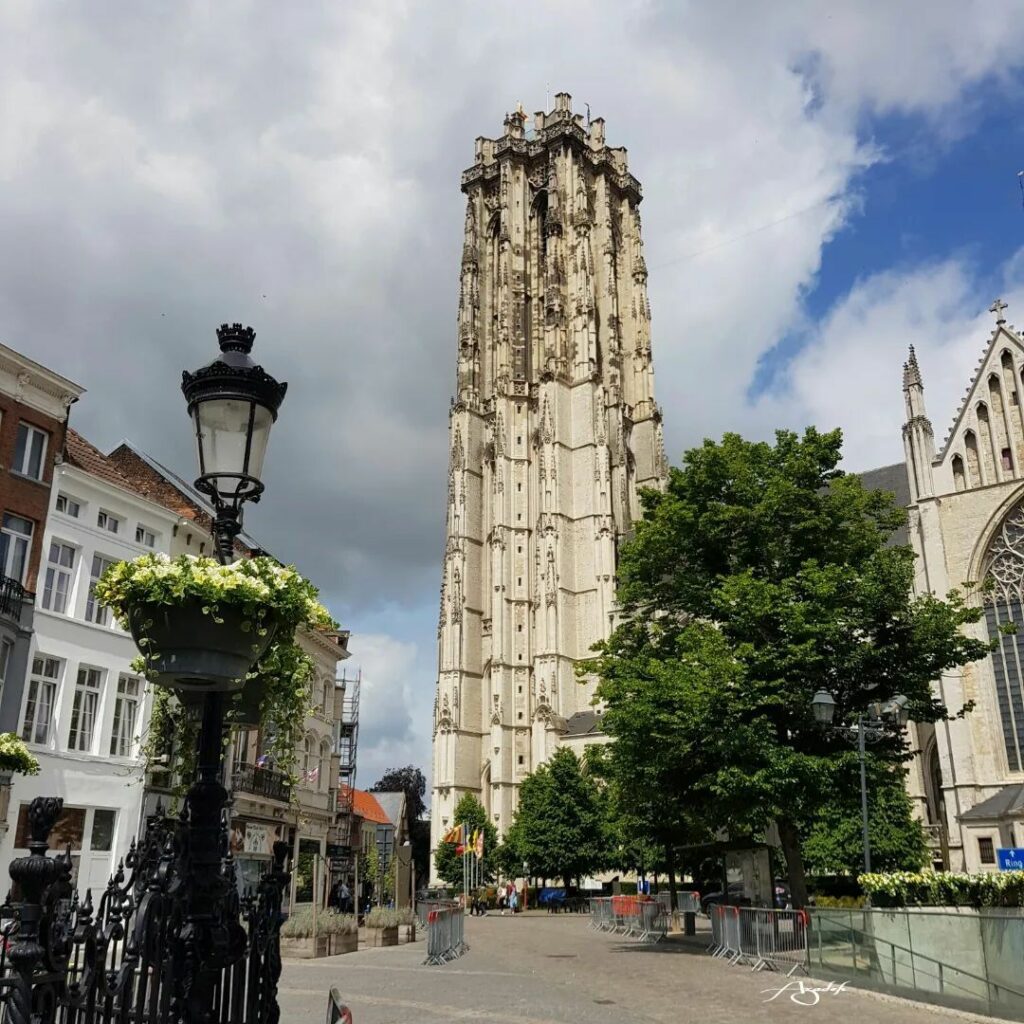 80 km from Brussels you´ll find a little town called Mechelen, famous for the Gothic Cathedral of St. Rumbold of the 13th century. The building with a hundred-meter tower is included in the UNESCO cultural heritage list.
Antwerp
Antwerp is one of the centers of European art. Here is the house-museum of Peter Rubens, the great artist of Flanders, as well as many other art galleries and museums representing works from different periods.
Antwerp has one of the largest ports in the world, making it an important economic center.
Ghent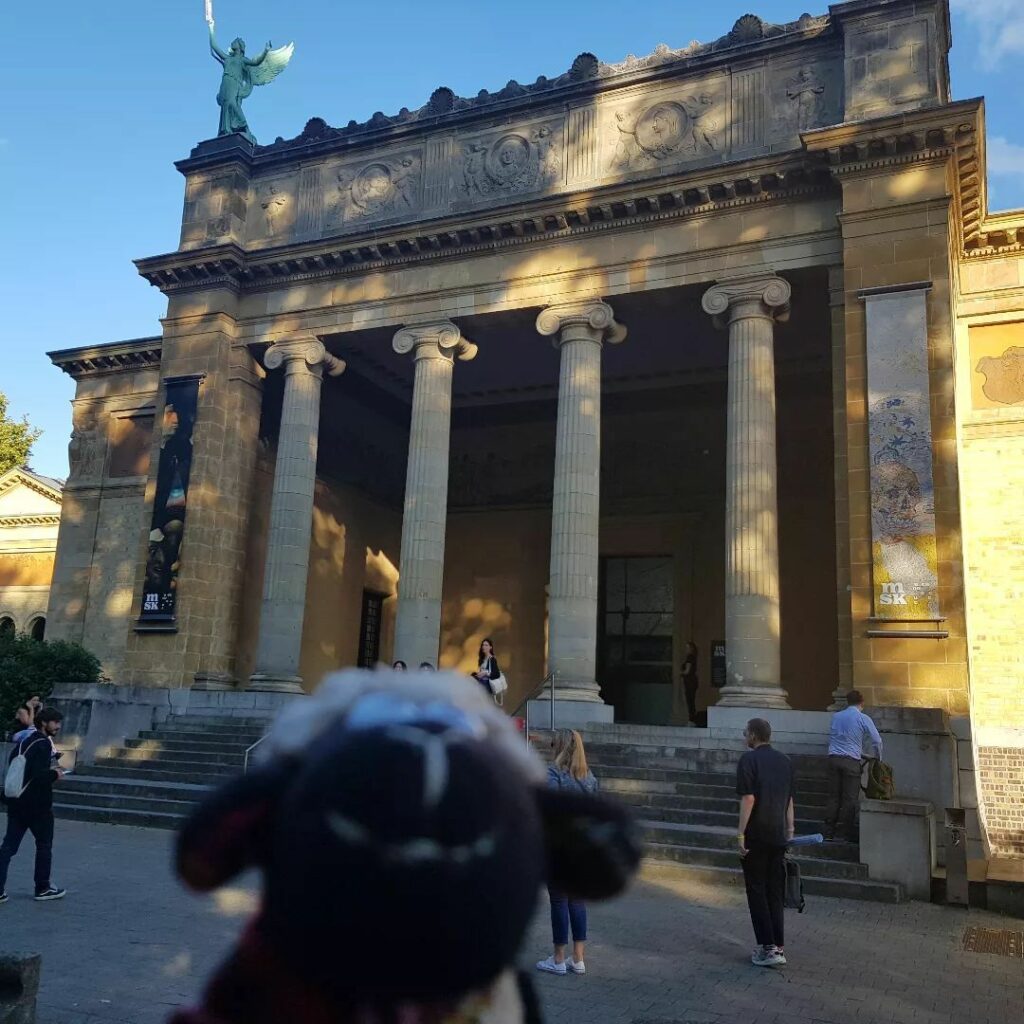 The city is known for its art museums, including the Ghent Museum of Fine Arts and the Stadel Museum, where you can see the works of Flemish artists.
Ghent organizes many festivals including music, food and culture festivals. For example, the "Gentse Feesten" light festival attracts thousands of visitors.
Ostend
Ostend is known for its beautiful sandy beach and views of the North Sea. The city provides opportunities for various water sports such as surfing, windsurfing and kitesurfing. It is traditionally a fishing town and you can try your hand at fishing or visit fish restaurants to sample fresh seafood.
Until 1731 Ostend had a huge merchant fleet owned by the Ostend Company, that had business with Eastern India.
Landmarks and culture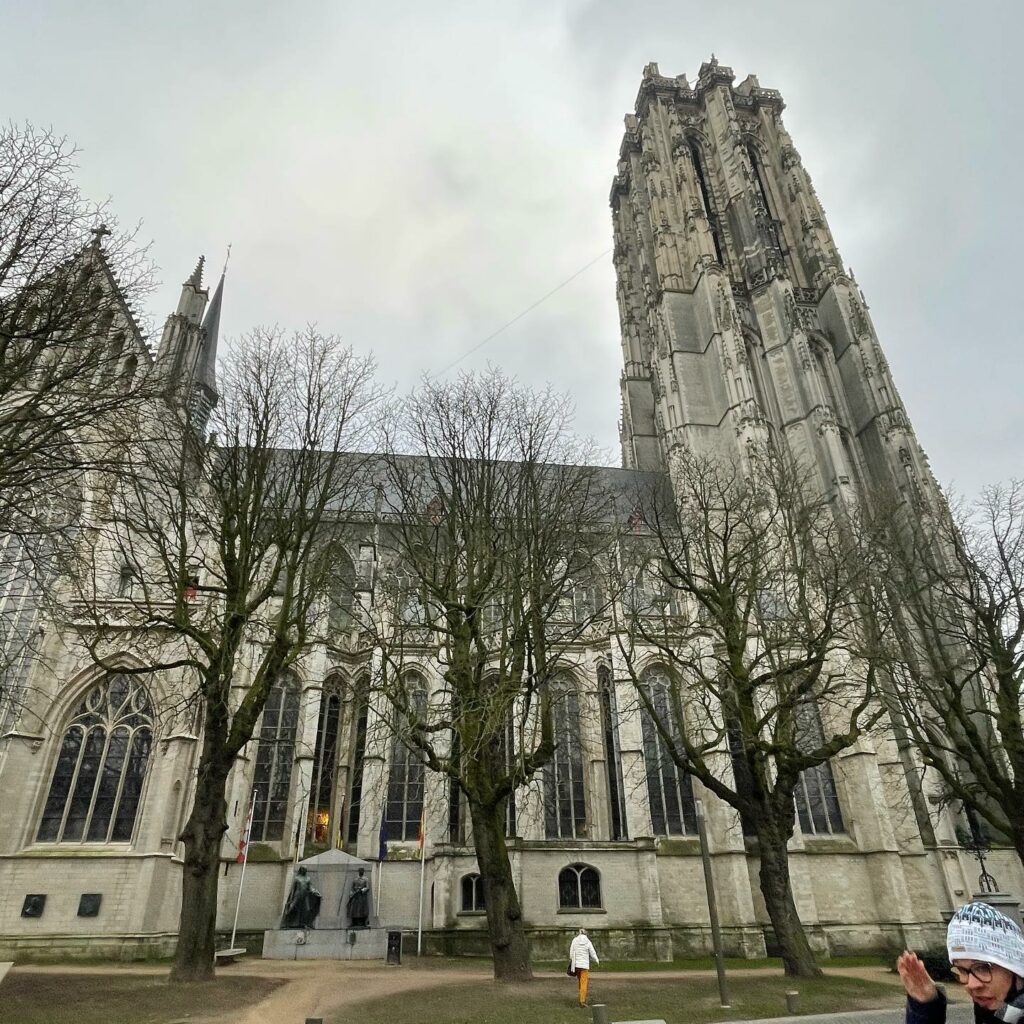 Trappist beer is a type of Belgian ale created by the monks of the old Belgian monasteries. Nowadays, many travelers visit these monasteries (even arrange multi-day car or motorcycle tours) to taste the beer that the monks still brew.
St. Rumbold's Cathedral in Mechelen – included in the UNESCO cultural heritage list as a historical value of world importance.
Museum of Peter Paul Rubens in Antwerp.
Rene Magritte Museum in Brussels.
Cuisine and dishes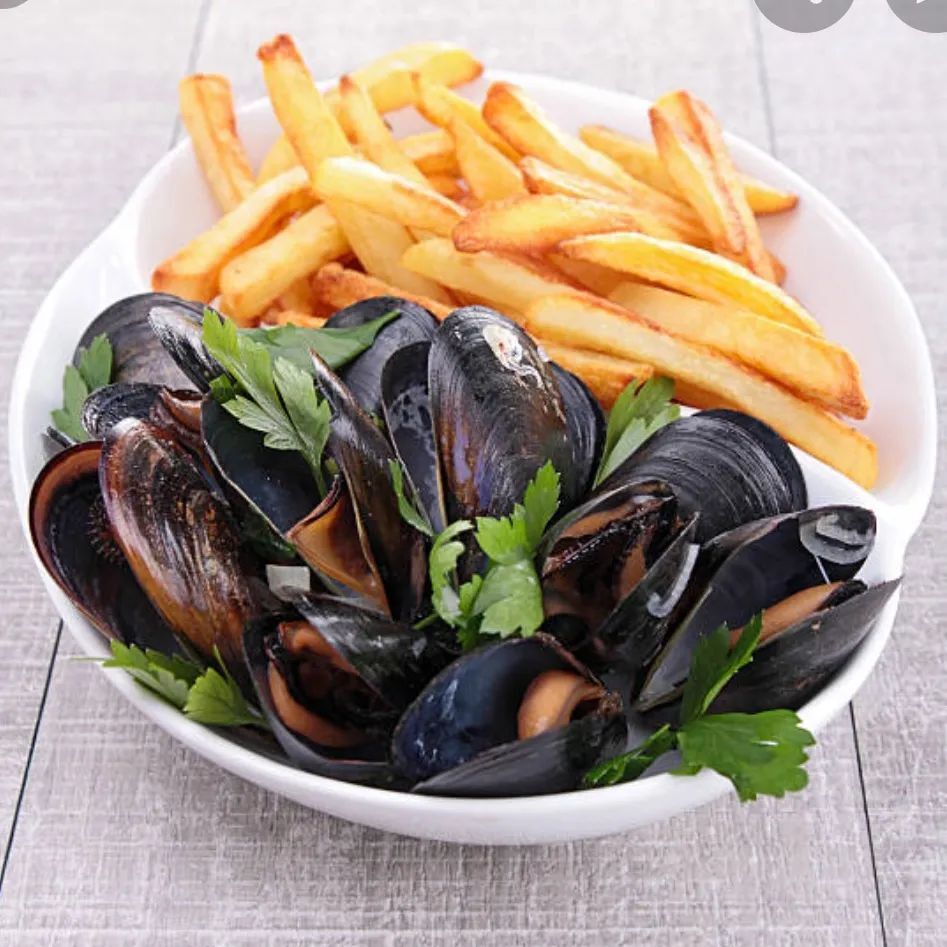 Belgium is famous for a variety of soft waffles. They can be served with syrup, powdered sugar, fresh berries, chocolate or caramel sauce and a scoop of ice cream. Mmmm, yum.
But you can't leave the table with only dessert. Another famous Belgium dish is called Moul frit – it´ s french fries with boiled mussels.
Seafood lovers would love to try another Belgium dish called Anguilles au vert – eel in a green sauce with herbs.
Lambic – prepared by spontaneous fermentation in open barrels, since it is believed that in the air in the Brussels region there is a special type of bacteria (according to another version – spiders), which gives a special taste to Creek beer – lambic with the addition of cherries (less often currants, raspberries, peaches).
Tips
Take a trip on the waterbus through the center of Bruges, like the heroes of the famous movie "In Bruges".
Walk along Mechelen's wooden promenade and visit the local zoo. Plankendal is a zoo located on the grounds of a castle in the village. It is an amazing place that has giraffes and elephants.
Visit the surrealist Rene Magritte museum in Brussels, it costs only 10 euros ($11).
Pros and cons of Belgium
Belgium has many historical sights and beautiful places to stay.
Someone (like the hero of the movie "In Bruges") may call a vacation in Belgium boring, others deliberately choose to visit Belgian cities for relaxation and quiet walks with children.
Why the Netherlands?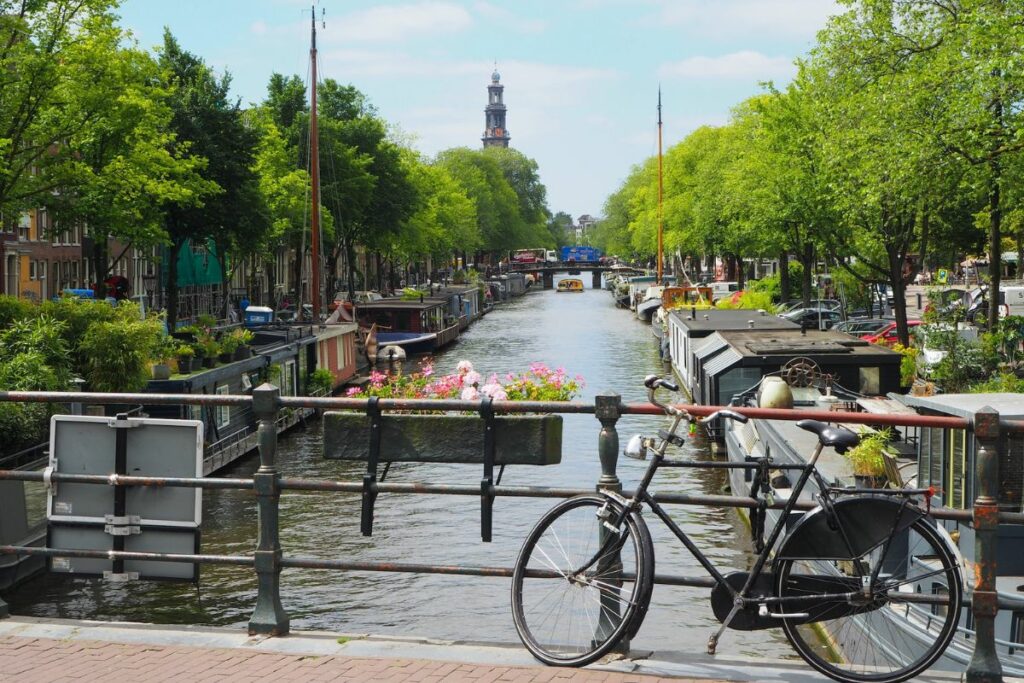 One day, while hitchhiking from Germany to the Netherlands, I was picked up by cheerful young men from Sweden heading up to Amsterdam. When I asked why they go there, they simply answered: "Why does anyone go to Amsterdam?" Of course, for trendy hangouts, soft drugs and nightlife.
Many people go to the Netherlands for fun parties in Amsterdam, as well as to study the rich collection of paintings from different centuries: from Rembrandt to Vincent van Gogh.
Quick facts about the Netherlands:
The Dutch Revolution (Eighty Years' War) in the 16th century separated the Netherlands from Spanish rule. For another three centuries, the country owned the lands of modern Belgium, which became a separate country after the struggle for independence.
After the partition, the Netherlands retained a legacy of a large collection of Flemish paintings that was made from the 15th to the 17th centuries. There are, for example, Pieter Brueghel, Jan Brueghel and Hieronymus Bosch. Museums in the Netherlands also store famous works by Jan Vermeer and Vincent van Gogh.
From January 1, 2020, official institutions, companies, media and universities of the Netherlands began to designate their country only under the name "Netherlands", abandoning the name "Holland". It was done in order to form a unified national brand.
Notable cities of the Netherlands:
Amsterdam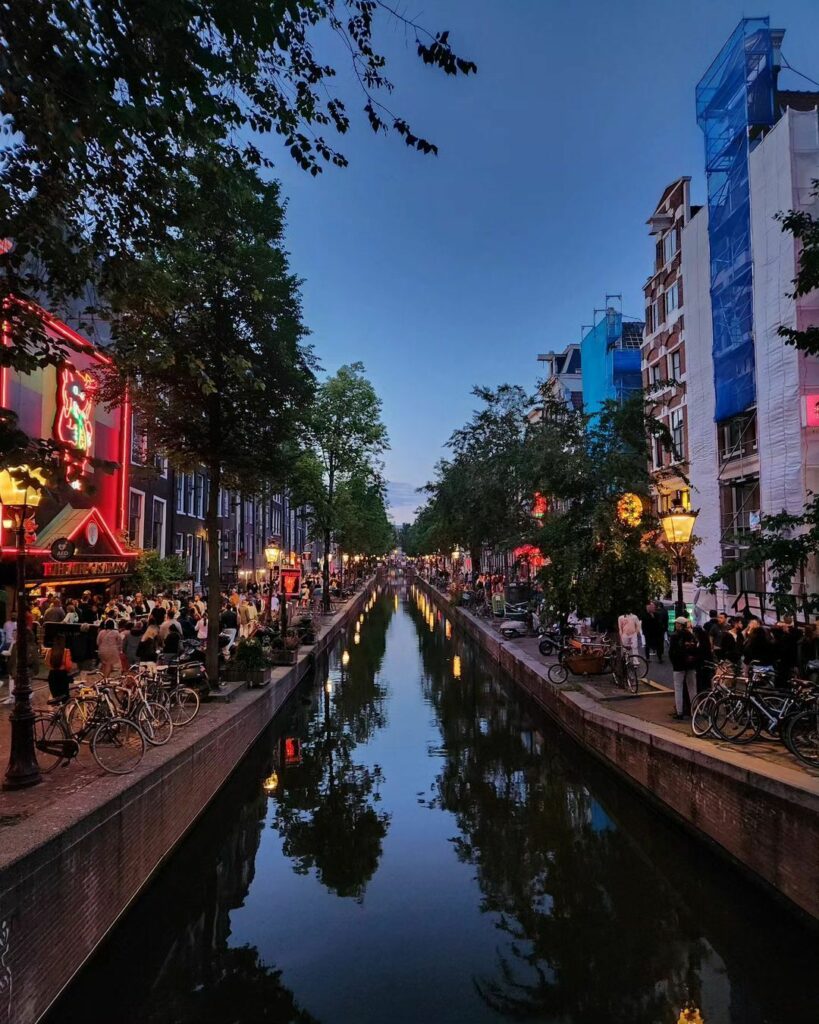 Amsterdam is known for its numerous coffee shops and erotic shows. In the red-light district (De Wallen) in Amsterdam, you will see shop windows with girls occupying the first floors of residential buildings. Every day, an average of 900 prostitutes go to work in that city.
But Amsterdam is famous for more than just its nightlife. This is a city known primarily for its developed cycling infrastructure, as well as cultural values. There is located the house-museum of Anne Frank, in the back rooms of which a Jewish girl was hiding with her family from the Nazis.
In the Royal Museum (Rijksmuseum) you will find a collection of paintings by Rembrandt, Vermeer, Van Dyck and Jan Steen.
Hague
The Hague is the political capital of the Netherlands and home to many government and international organizations, including the International Court of Justice.
The local museum, the Mauritshuis Museum, is known for its rich collection of art works, including Jan Vermeer's Girl with a Pearl Earring.
Utrecht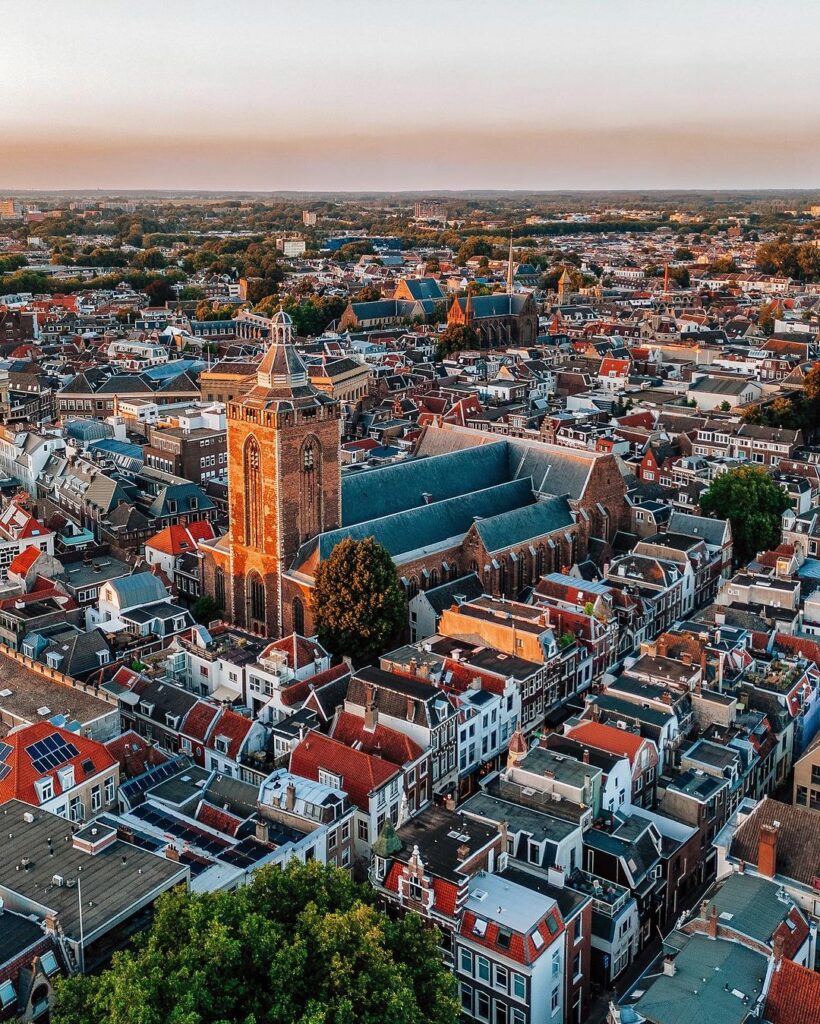 Every year since 1982 in August-September the international festival of early music "Oude Muziek" has been held here.
Utrecht has one of the oldest universities in the Netherlands and this creates an academic atmosphere and youthful enthusiasm. Also, this is the birthplace of the Dutch football club of the same name.
Rotterdam
Rotterdam is located near the North Sea coast, and one of the country's largest ports is located here. The city is famous for its unique modern architecture. Here you will find impressive skyscrapers such as the World Trade Center and Kubuswoningen Cube Houses.
Rotterdam hosts many festivals and cultural events including the Rotterdam International Film Festival (IFFR) and the Rotterdam Carnival.
Gouda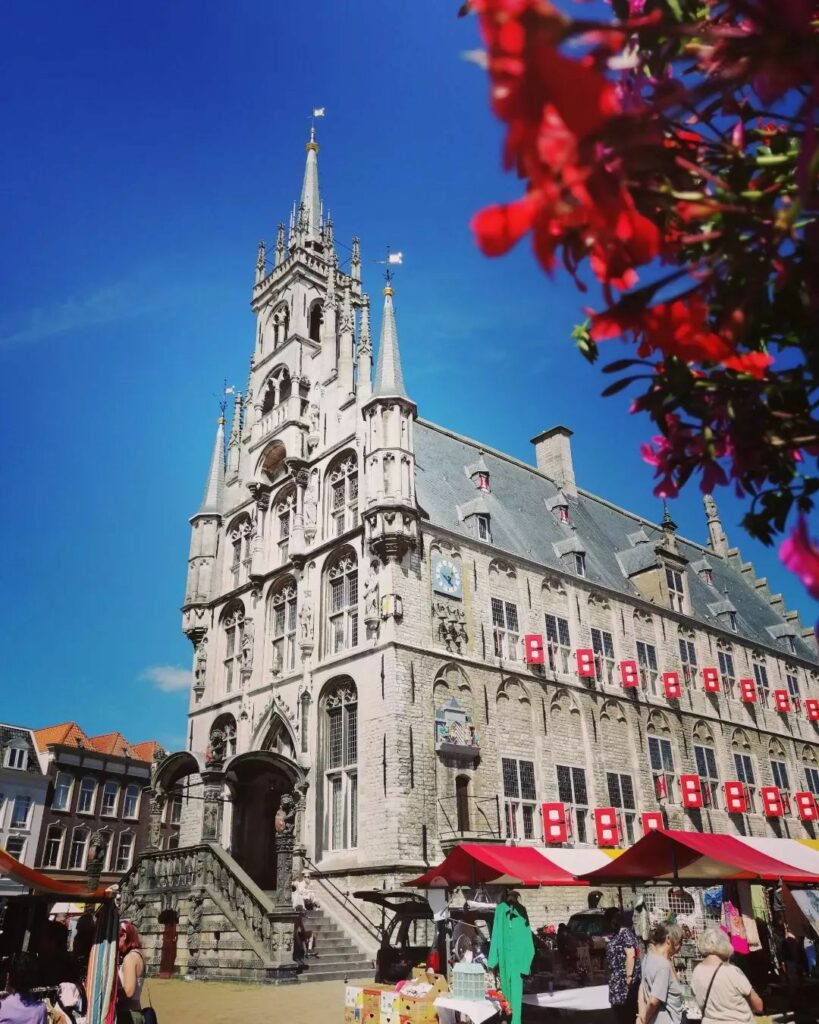 Historic town in the Dutch province of South Holland. Birthplace of the famous cheese. One of the four cheese markets in the Netherlands is located here. It is open on Thursdays.
Edam
A small town in the province of North Holland. The birthplace of the world-famous cheese of the same name. The trade name of Edam Holland cheese is protected. Such cheese is produced only in the Netherlands and only from milk of local origin.
Cuisine and dishes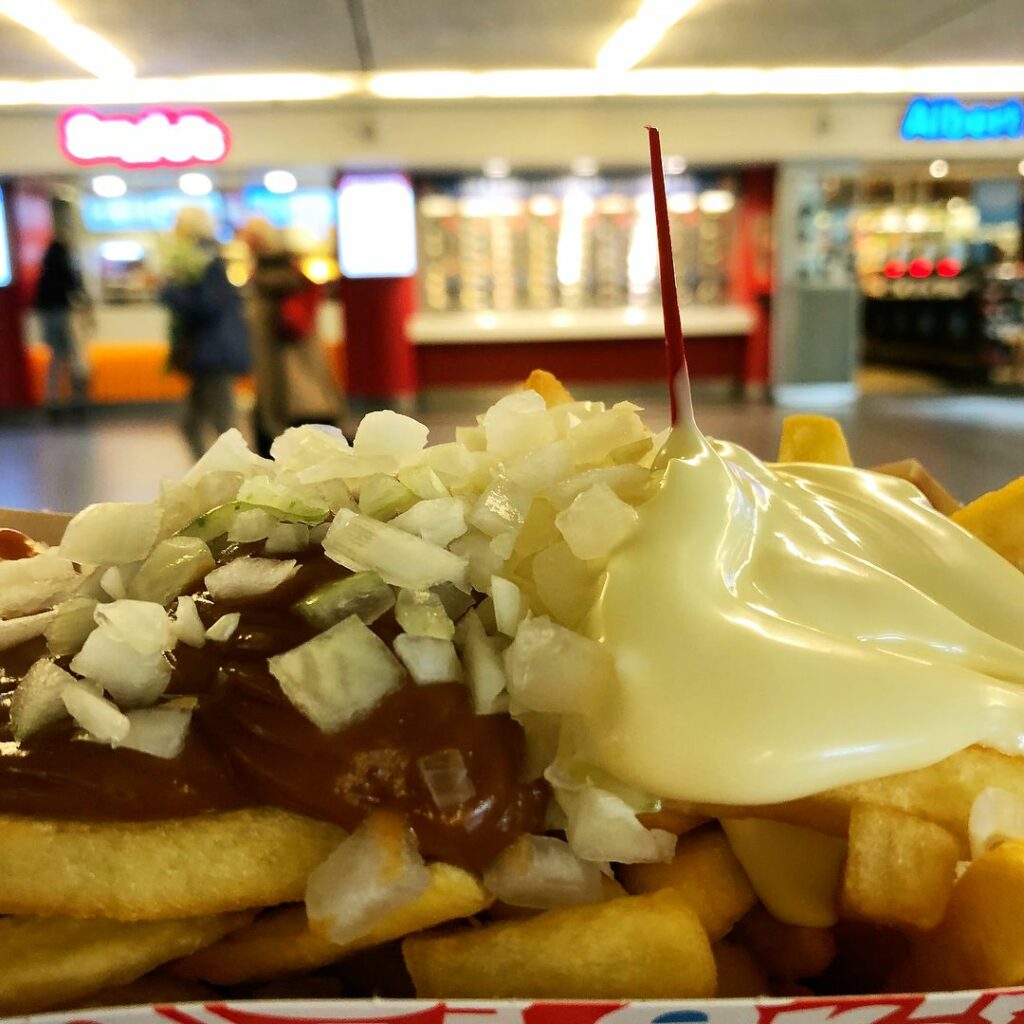 Modern Dutch dishes are characterized by ease of preparation, and at the same time, high energy value. Dutch varieties of cheese and chocolate are recognizable all over the world.
Popular street food here are the croquettes, and french fries with mayonnaise. Quite famous are Smullers – potatoes with a mixture of seasonings (curry, chili).
Between Christmas and New Year, the staple of Dutch street food is Oliebol, which literally translates as "oil ball". Olibollen are balls of dough with or without raisins, deep fried and sprinkled with powdered sugar.
Culture
Windmills, tulips, wooden shoes and pottery from Delft are commonly associated with the Netherlands.
Many famous artists worked in the Netherlands. In the 17th century such great masters as Rembrandt van Rijn, Jan Vermeer, Jan Steen and many others lived here. In the 19th and 20th centuries, the painters Vincent van Gogh and Piet Mondrian became famous.
The largest philosophers Erasmus of Rotterdam and Spinoza lived in the Netherlands, and all the main works of Descartes were completed there.
Tips for visiting Amsterdam
Explore the Amsterdam Flower Market (Bloemenmarkt) – the only floating flower market in the world and one of the main attractions of Amsterdam.
Go to the northern district of the city called Amsterdam-Noord. It is located on the other side of the Amstel River. There is a free ferry to the area every 10 minutes, where you can see the picturesque views of the river.
Learn the rules of cycling. In Amsterdam it is strictly not recommended to walk on bike paths, at least you will meet the disgruntled look of the townspeople moving on two wheels, at most you will get a fine.
Pros and Cons of Visiting the Netherlands
Amsterdam is a very active and noisy city, which can be uncomfortable for a family tourist due to the high traffic dynamics. An inattentive traveler can get under the wheels of a bicycle. For traveling with children, it is better to choose small Dutch cities, such as The Hague and Utrecht.
The capital of the Netherlands is suitable for traveling with friends who are looking for fun parties and nightlife.
Belgium and the Netherlands: comparison.
Belgium is suitable for travelers who like relaxing and family holidays.
The Netherlands is known for its well-developed infrastructure for cycling, public transport here is 2-3 times more expensive than in Belgium.
The cost of renting an apartment in Belgium is also cheaper. Monthly rent will cost 30% cheaper. The cost of a double room at the Marriott Hotel in the center of Brussels is 150 euros ($160), while in Amsterdam the same hotel chain offers to stay 2 times more expensive – for 310 euros per night.
Sights of Amsterdam and Brussels
Anne Frank House Museum in Amsterdam.
The Rijksmuseum is an art museum in Amsterdam. Included in the top 20 most visited art museums in the world.
The Van Gogh Museum in Amsterdam that houses the world's largest collection of paintings and drawings by Vincent van Gogh, as well as works by his contemporaries, including Paul Gauguin, Georges Seurat, Paul Signac, Claude Monet, Henri Toulouse-Lautrec and Pablo Picasso.
Pissing Boy or Manneken Pis in the center of Brussels is a fountain and one of the city's most famous landmarks.
Museum of the surrealist Rene Magritte in Brussels.
Restaurant street Rue des Bouchers in Brussels that is filled with establishments of all kinds.
Nature
Belgium and the Netherlands have access to the North Sea coast, where you can find almost deserted resorts, enjoy beaches, dunes and sea views.
Both countries can boast picturesque rural landscapes with fields, farms and ancient villages, many of which are depicted in Van Gogh's paintings.
The Ardennes is a mountainous area in the east of Belgium, known for its beautiful nature, forests, rivers and picturesque villages. Popular activities here include hiking and cycling.
Prices
Life in the Netherlands is much more expensive than in Belgium. According to livingcost.org, monthly spending per person in Amsterdam is about $2.500, while in Brussels you spend a third less.
| | | |
| --- | --- | --- |
| | Amsterdam | Brussels |
| Cost of living One person | $2412 | $1766 |
| Population | 921K | 189K |
| One person rent | $1551 | $1000 |
| Family rent | $2476 | $1738 |
| Food Expenses | $493 | $542 |
| Transport Expenses | $229 | $87.2 |
Cost of living in Paris
Nightlife
Both countries offer a variety of bars, restaurants and nightclubs that work all night. In Belgium there are a lot of gay clubs, in the Netherlands you will find theaters and clubs with erotic shows.
Family holiday
Travelers with children will be more comfortable in Brussels, resort towns on the North Sea coast, as well as in small cities of Belgium and the Netherlands, such as Mechelen and Bruges.
Best Restaurants
In Brussels visit the Scheltema restaurant, which is loved by locals and doesn't have crowds of tourists. Bouillabaisse, asparagus, salmon tartare, chocolate mousse, creme brulee, charlotte and other belgian dishes are served in this restaurant.
Spectrum in Amsterdam is one of the Michelin-starred restaurants that offers meat, fish and vegetarian dishes in an exquisite form of presentation.
Best time to visit
In August and September Belgium and the Netherlands hold a lot of festivals, so there is a chance that you will be greeted by crowds of tourists during this time. However, this is the best time if you like camping, sleeping in a tent and cooking over a campfire.
The Carpet of Flowers Festival on the main square of Brussels – the Grand Place – for several days in August turns into a blooming composite carpet of multi-colored begonias, attracting tourists from all over the world with its bright beauty and scale.
Belgian Beer Weekend – a mini-festival held annually on the very first weekend in September at the Grand Place, where representatives of breweries from all over Belgium gather. Each, of course, brings her own beer, so here you can taste plenty.
The Amsterdam Gay Pride takes place on the first weekend of August and attracts hundreds of thousands of visitors each year.
King's Day is one of the main national holidays in the Netherlands. It is celebrated on April 27th. On this day people dress in orange outfits in honor of the royal dynasty.
The weather
The weather in Belgium and the Netherlands can be changeable throughout the year due to its maritime climate. In spring, the weather begins to gradually warm up. Temperatures typically range from 5°C to 15°C.
In summer temperatures can reach between 20°C and 30°C and even higher. In autumn temperatures start to drop, daily values are around 10°C to 15°C. The autumn period is characterized by its changeable weather with rains.
In winter, temperatures range from 0°C to 7°C, but can sometimes drop below zero. Snowfalls and cold periods are possible.
Amsterdam or Brussels. Where is the best place to go?
Go to Amsterdam first, especially if you are traveling alone or with friends.
Brussels is more suitable for a family traveler because of the calm rhythm of life, the absence of thousands of cyclists.
Why did Belgium and the Netherlands separate?
The Dutch Revolution in the 16th century separated the Netherlands from Spanish rule. After the war, Belgium was part of the Netherlands for more than three hundred years until the inhabitants of the republic began their revolution for independence. In 1830 Belgium seceded from the Kingdom of the Netherlands. Despite this, most Belgians speak Dutch. Many also use French, German and English.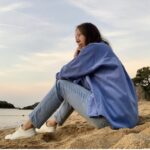 Hello, my name is Nadia.
I usually write about traveling (there are so many places to fit all the lifestyles), relocation (finding a job overseas or moving without losing an income), and living in a foreign country (adapting to a different culture and mentality). Follow me on Twitter, Facebook, Instagram, or LinkedIn!
This post might include some affiliate links. If you make a purchase through these links, I may earn a small commission at no additional cost to you. I appreciate it when you use my links to make purchases.