Arizona's White Mountains: Map, Local's Guide and Things to Do 
Nadia Podrabinek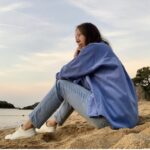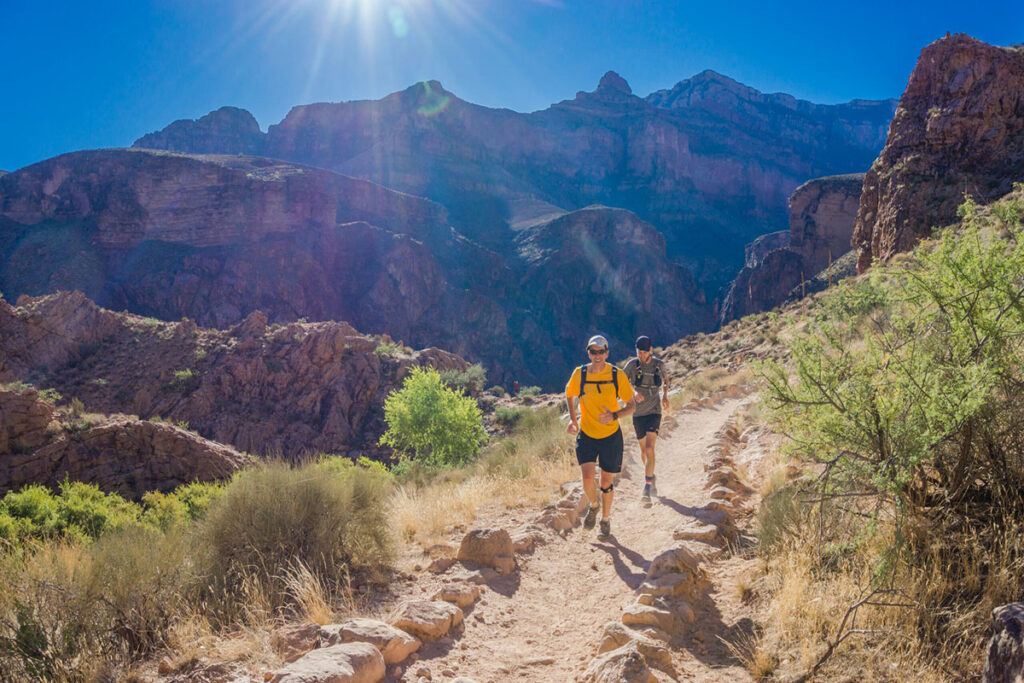 The breathtaking White Mountains of Arizona, ideal for hikers, nature lovers, and adrenaline junkies alike, are located in the eastern part of the state and stretch across three different areas: Apache, Gila, and Navajo.
If you are into the outdoors, these mountains are like a big playground for you, not to mention access to Apache-Sitgreaves National Forests!
The best part is, there's so much you can do in the White Mountains! If you love action and adventure, you can go hiking, fishing, camping, or even skiing. But if you like to take it slow, you can just chill and enjoy the beautiful views.
The mountains are filled with forests, calm lakes, and high peaks that will take your breath away. So, the White Mountains in Arizona aren't just regular mountains; they're a whole lot of fun waiting to happen!
---
Key Takeaways
Don't mistake the White Mountains in Califonria and New Hampshire for each other.
Perfect outdoor destination year-round.
Around 50 scenic hiking trails / 200+ miles.
To explore the nearby Apache-Sitgreaves National Forests, Springerville serves as an ideal base.
Things to do in summer: Trout fishing, hiking, horseback riding, mountain biking, pinball, golf, hunting, and photography.
Things to do in winter: Ice fishing, downhill and cross-country skiing, sledding, snowmobiling, and hunting available.
---
A Map of Arizona's White Mountains
So, let me share the best spots to visit in White Mountains, AZ.
1. Alpine
Alpine (8,050 feet) is in the eastern part of the White Mountains and is surrounded by the Apache-Sitgreaves National Forest.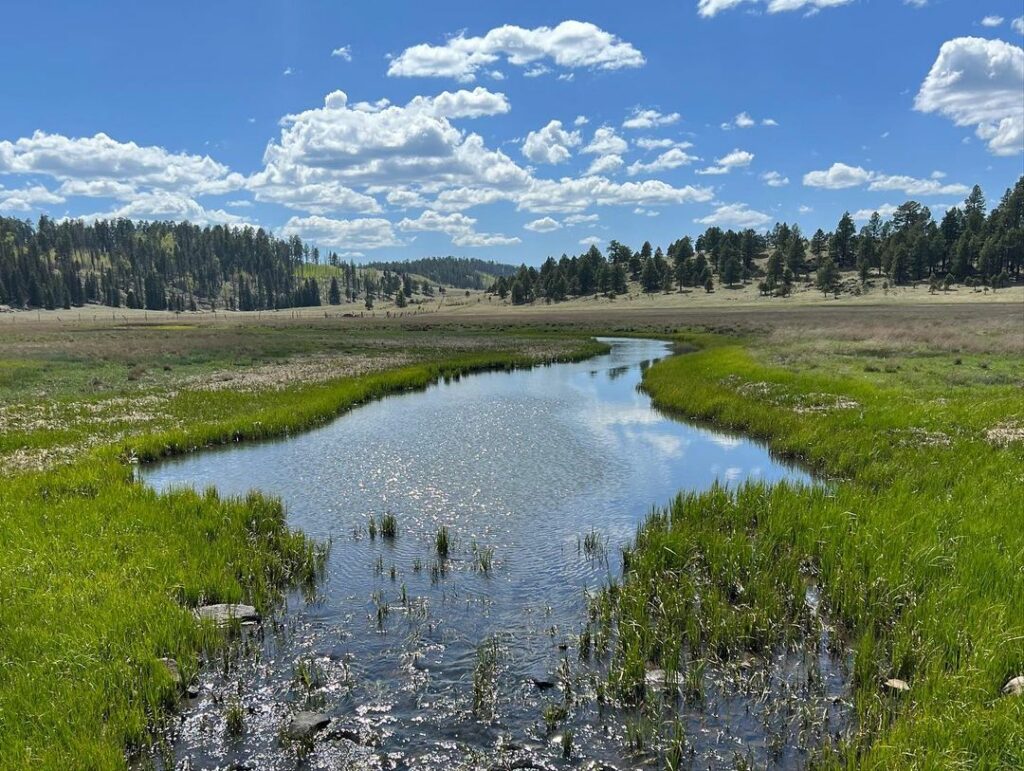 The serene surroundings of Alpine and its mountains provide the perfect escape from city life, allowing you to enjoy mountain recreation for a day, a week, or even a month. Within a 30-mile (48 km) radius, you'll find rivers and streams teeming with trout and roughly a dozen mountain lakes.
What to do
Activities abound, from fishing, boating, and kayaking to hiking, camping, and horseback riding. You can also try your hand at cross-country skiing, marvel at the serene beauty, or explore the rocks and stones.
How to get to Alpine, Arizona
Phoenix to Alpine is a distance of 253 miles (407 km), with the most convenient route being eastward through Show Low and Springerville. Alpine is approximately 65 miles (104 km) southeast of Show Low, Arizona, and 27 miles (43 km) south of Springerville on US-191. The journey takes about 4.5 hours.
From Morenci, Arizona, you can drive north along the scenic Coronado Trail (US- 191) to reach Alpine. Expect numerous turns around the canyons on this beautiful route. The travel time varies depending on your speed, but it averages around 2.5 hours.
Where to stay
Several campsites are available near Alpine in the Apache-Sitgreaves Alpine Divide National Forest, located just 4 miles from Alpine on Highway US-191.
Alpine Village RV Park
Coronado Trail RV Park
Where to eat
Alpine Grill & Still
Foxfire at Alpine
The Wild Onion Cafe
2. Greer
Greer is situated at an elevation of approximately 8,500 feet (2.4 km). It's an ideal place for year-round active and sports recreation, or you can simply enjoy a leisurely walk along the Little Colorado River.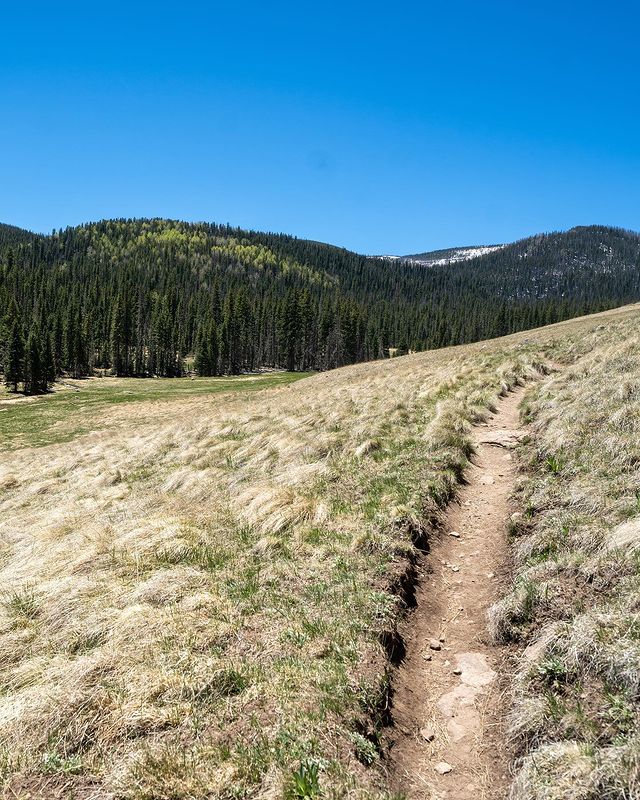 During the summer, temperatures are quite warm for a mountainous region, averaging 24.5°C (76.0°F), and the winter temperatures range from 8 °C (44.6 °F) to -10 °C (14.0 °F).
What to do
Engage in activities such as fishing, hiking, cycling, golf, sailing, kayaking, and horse riding. It's the perfect place for a relaxing family getaway. Greer, Arizona is also an excellent fishing destination with over 600 miles (965 km) of trout streams and approximately 20 mountain lakes in a 30-mile (48-km) area. In essence, you'll find yourself in a fishing paradise. The lake waters are perfect for sailing, canoeing, and kayaking.
During winter, Greer becomes a snowy wonderland, receiving an average of 8 ft. (2.4 m) of snow. Choices for winter activities are plentiful; you can go sledding, cross-country skiing, or visit the Sunrise ski resort and navigate its snowy slopes. The Sunrise Ski Resort has about sixty ski trails and typically operates from Thanksgiving to Easter, from 7:00 am to 4:00 pm daily. There are tracks for different skill levels and instructors ready to teach you all the tricks of skiing.
How to get to Greer, Arizona
Greer, Arizona, is located about 230 miles (370 km) northeast of Phoenix, with a journey time of about 4.5 hours on US-60 E. It's about 240 miles (386 km) and 4.5 hours on AZ-77 northeast of Tucson, and less than 50 miles (80 km), or about 1 hour on AZ-260 from Show Low.
Where to stay
Green Resort & Lodge Main Office is an excellent place to unwind in wooden cottages with 1 to 5 bedrooms, all with necessary amenities. Additionally, they have a restaurant and a bar where you can enjoy a meal by the fireplace. Lazy Bear Cabin offers a large cabin with a fully-equipped kitchen. Greer Cabin Keepers Sergent's Hacienda is another great place to stay.
Where to eat
Try the Rendezvous Diner, Molly Butler Lodge, or Pizzeria Slice of Greer.
3. Pinetop-Lakeside, Arizona
Pinetop-Lakeside, Arizona, has a unique history and a dual name. Initially, they were two distinct cities, Pinetop and Lakeside, founded by Mormon pioneers in the 1880s. However, in 1984, they amalgamated into a single city.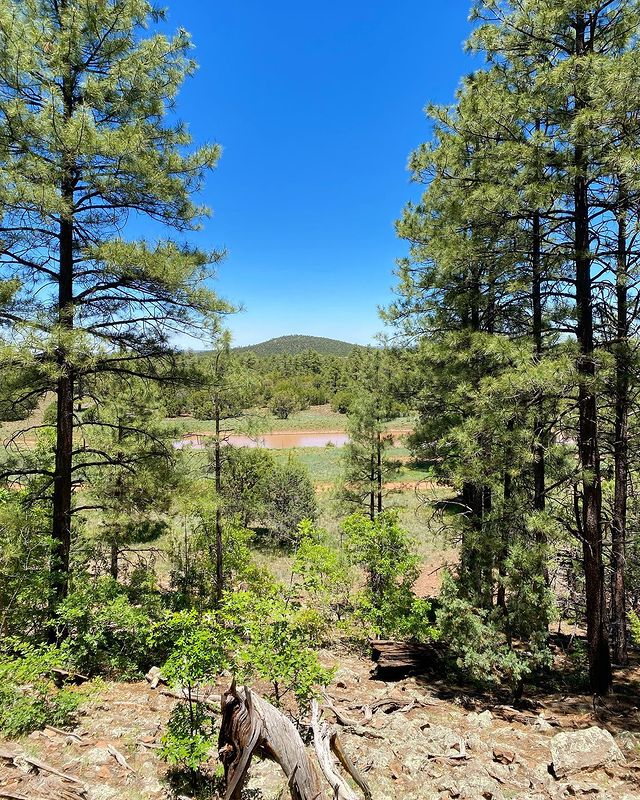 Situated at an altitude of 7,200 feet (2,194 m) in the heart of the picturesque White Mountains, Pinetop-Lakeside boasts many attractions. As a neighborhood in the central-eastern part of Arizona, it provides a summer retreat from the desert heat for residents of Phoenix, Scottsdale, and Tucson.
With its cool summer temperatures, highland alpine landscapes, dense forests, and year-round outdoor activities, Pinetop-Lakeside is truly captivating. You'll enjoy the beauty of the White Mountains surrounded by ancient pines, clear mountain lakes, streams, and rivers cascading down the slopes. Highlights include over 180 miles (289 km) of non-motorized multi-purpose trails, winter sports, camping, and several scenic golf courses.
Pinetop-Lakeside is enveloped by the Apache-Sitgreaves National Forest and the White Mountain Apache Indian Reservation, which house the Sunrise Ski Resort and Hon-Dah Resort Casino. Owned by the White Mountain Apache Tribe, the casino offers comfortable accommodations, a restaurant, swimming pool, sauna, Jacuzzi, and a chance to try your luck at blackjack or poker. Furthermore, Hon-Dah Resort Casino features a year-round RV park, providing an alternative option for relaxation and lodging.
What to do
If you enjoy trout fishing, hiking, cross-country skiing, horseback riding, pinball, golf, hunting, ice fishing, sledding, and snowmobiling, Pinetop-Lakeside is your ideal year-round recreation destination.
How to get to Pinetop-Lakeside
The journey from Phoenix to Pinetop-Lakeside, traveling northeast, is roughly 190 miles (305 km), a 3.5-hour drive on US-60. It is approximately 90 miles (144 km) east and about 2 hours on AZ-260 from Payson, Arizona.
Where to stay
Depending on your preference and budget, you can choose from a variety of accommodations in Pinetop-Lakeside, including cottages, hotels, and campsites. Options include Northwoods Cabins, Best Western Inn Of Pinetop, TimberLodge Inn, and Pinetop Vista Cabins.
Where to eat
For dining, you can try Long Wongs for chicken wings, The Bistro at Annie's for American cuisine, or Grumpy Jake's BBQ&Catering.
4. Show Low
The city's name, Show Low, originated from a card game dispute between two players who couldn't coexist in one place. The agreement was "if you can show low, you win." Consequently, one player won by showing the two of clubs, and the other was compelled to leave town, leading to the city's unique name.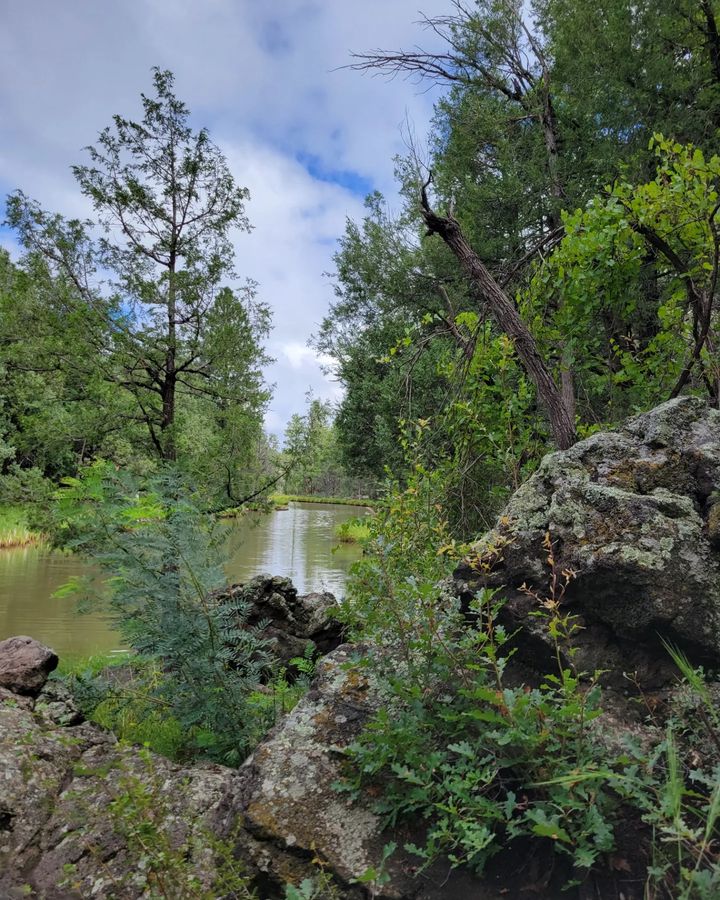 Show Low, situated at approximately 6,400 feet (1,950 m), is a popular recreational hub in Arizona's high-altitude region of the White Mountains. It's close to neighboring towns like Pinetop-Lakeside, Taylor, Springerville, Heber-Overgaard, Eagar, St. Johns, and the White Mountain Apache Indian Reservation. Like Pinetop-Lakeside, Show Low offers desert dwellers a respite from the summer heat and a winter retreat for skiing at the nearby Sunrise Ski Resort.
One of the key attractions of Show Low is water recreation, given the abundance of mountain lakes and streams in the White Mountains. You can find perch, walleye, crappie, and various types of trout here. This area is even unique for being home to the Apache trout.
For hikers, Show Low offers both simple and more challenging routes through mountains, rocks, lakes, mountain streams, coniferous and deciduous forests. Wildlife encounters could include black bears, moose, deer, and birds of prey like hawks and eagles. If you head north of Show Low, you'll find the Pintail Lake area, a perfect spot for birdwatching, home to migratory geese, white-breasted pintail, and many other unique bird species.
If downhill skiing is your sport, as it is for me, then the Sunrise Sky Park Ski Resort, about 34 miles (54 km) from Show Low, is a must-visit. In the summer, this area is also perfect for mountain biking and fishing on Sunrise Lake, or simply enjoying the stunning nature. Additionally, Show Low offers several golf courses set amidst forests and lakes, with the summer coolness contributing to a comfortable golfing experience.
What to do
You can enjoy a range of activities including fishing, hiking, horseback riding, mountain biking, golf, hunting, and during the winter, downhill skiing, ice fishing, sledding, and snowmobiling.
How to get to Show Low
Show Low is located in Central-Eastern Arizona, approximately 175 miles (281 km) northeast of Phoenix and Scottsdale, and roughly 185 miles (297 km) from Tucson. Both journeys take around 3 to 3.5 hours on US-60 and AZ-77/US-60, respectively.
Where to stay
Accommodation options are plentiful, ranging from various Show Low hotels and Pinetop-Lakeside hotels to bed and breakfasts in the White Mountains area.
Best Western Paint Pony Lodge
K-Bar RV Resort
Where to eat
For dining options, consider:
Mexican Restaurant Los Corrales
Family Restaurant Aunt Nancy's
Fast Food Arby's
5. Springerville
Show Low, a place often referred to as the gateway to the White Mountains area, Springerville is nestled in an area known as the "Round Valley."
Founded in 1879, Springerville sits at an elevation of 7,000 feet (2,133 m). The city is named after Henry Springer, who established a trading post around which the city grew.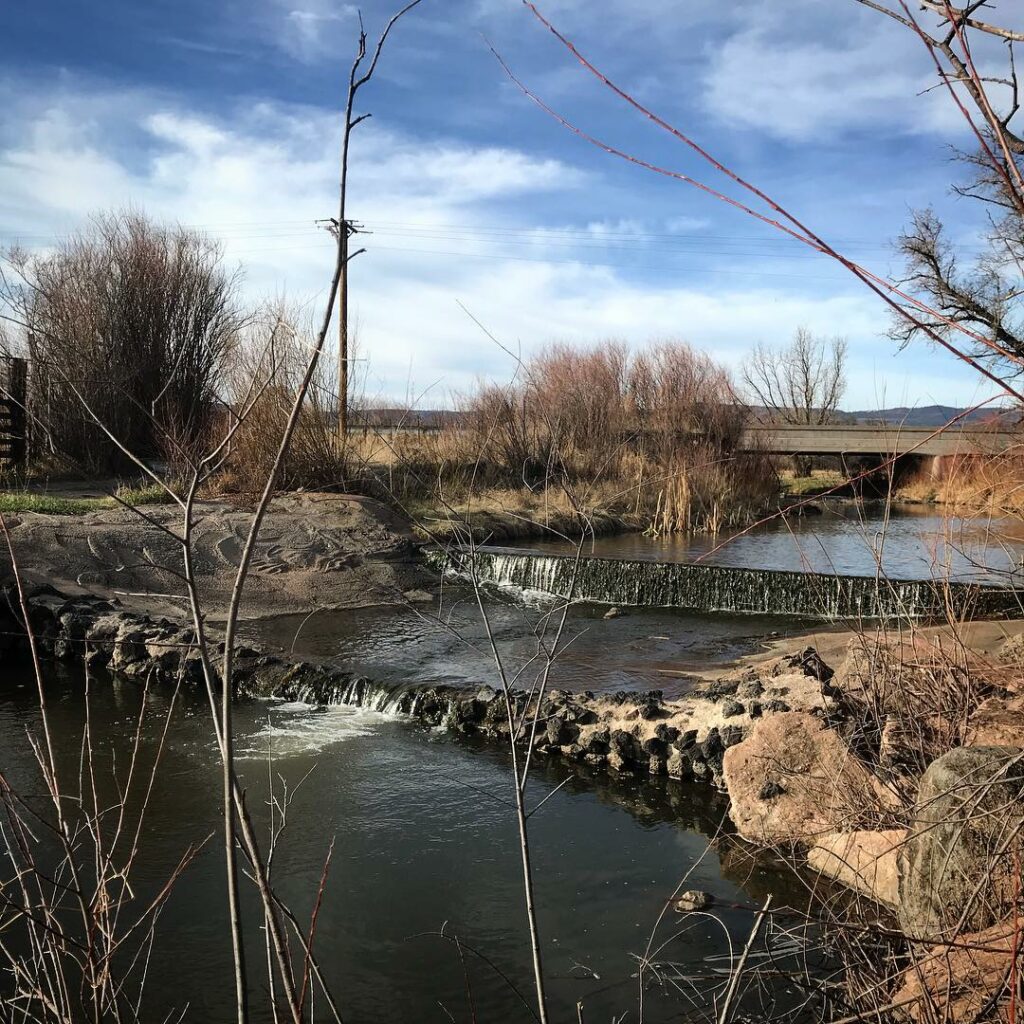 During the summer, Springerville becomes a paradise for outdoor enthusiasts from Arizona and New Mexico. In the winter, opportunities abound for skiing at Sunrise Park Resort, along with a wide variety of cross-country ski trails.
As the late spring and summer roll in, Springerville becomes a prime spot for hiking and connecting with nature. On cooler summer days, with the temperature pleasantly refreshing, it's the perfect place for fishing in the numerous lakes and streams, horseback riding, or playing golf on local courses.
If you are into in gambling (who isn't, honestly?), The Hon-Dah Resort Casino is nearby.
If you are into history, there are three archaeological sites and ancient Indian ruins within a 20-minute drive from Springerville.
Just a short drive north of Springerville is Lyman Lake, one of the largest lakes in the White Mountains area. Here, you can enjoy boating, water skiing, and of course, fishing. The area is well-equipped for tourists with campsites, communal areas, specially designated boat ramps, toilets, and showers. An intriguing feature of the park is a small herd of buffalo that roam freely.
South of Springerville, the Coronado Trail (Highway US-191) stretches 123 miles (197 km) to Morency, Arizona. This scenic route traces the path followed by Francisco Vasquez de Coronado in 1540 in his quest for the riches of the "Seven Cities of Cibola." Due to the trail's winding nature through steep canyon cliffs, with about 400 turns, a journey along the Coronado Trail can take 4 to 5 hours, but the scenic views make it worth the time.
What to do
Activities in Springerville include fishing, hiking, boating, water skiing, horseback riding, mountain biking, golf, and in winter, downhill skiing, cross-country skiing, sledding, and snowmobiling.
How to get to Springerville
Springerville is located at the intersection of US-60 and US-180/US-191. It's approximately 220 miles (354 km) from Phoenix, which equates to about a 4-hour drive, depending on your starting point. Springerville, Arizona, is about 45 miles (72 km) east of Show Low, which takes around 45 minutes to drive. The easiest route to reach Springerville from Phoenix is via Show Low, Arizona.
Where to stay
There are several accommodation options in the White Mountains area, including hotels in Springerville, Show Low, and Pinetop. Bed-and-breakfast options in the White Mountains are also available, along with rental cottages and RV park campsites.
Econo Lodge
Om Place RV Park
Where to eat
There are several dining options in Springerville:
The Gateway Restaurant – Barbecue
Safire Restaurant & Lounge
Trailriders Family Restaurant & Bar
6. Heber Overgaard
Heber-Overgaard is nestled in the Sitgreaves National Forest, 38 miles (61 km) from Show Low and 55 miles (88 km) from Payson, Arizona. At an elevation of approximately 6,500 feet (1,981 m), it straddles two regions: the White Mountains and the Mogollon Rim Country.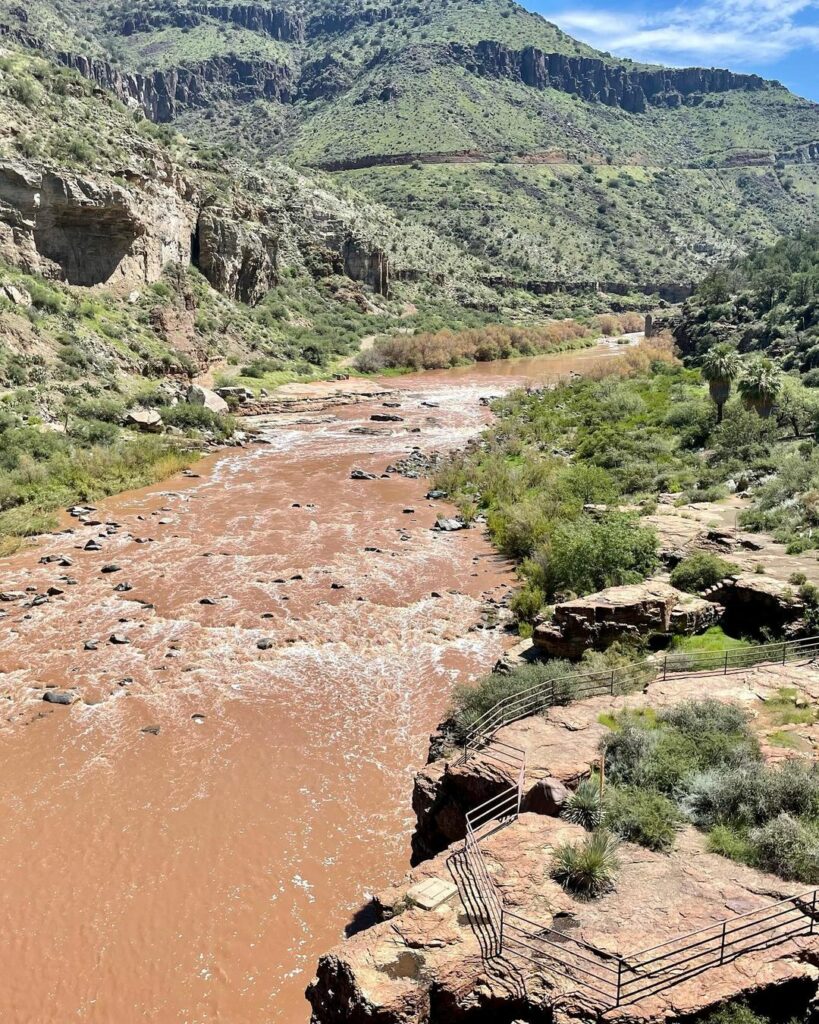 Technically, Heber and Overgaard are two separate communities. However, most locals consider them to be virtually identical, hence the combined name "Heber-Overgaard."
Today, Heber-Overgaard serves as a year-round destination for Arizona residents, particularly those from the desert locales of Phoenix and Scottsdale seeking a cooler climate during the summer months.
What to do
Hunting enthusiasts will find plenty of deer, elk, bear, antelope, and wild turkey in the area. The region's numerous lakes and streams make for excellent trout fishing.
If you prefer hiking and camping, the terrain ranges from hilly landscapes to towering mountain peaks, enveloped in dense forests of pine, fir, and aspen. World-class skiing is just a short drive away at Sunrise Park Resort, located east of Show Low, AZ.
And if you're a fan of casinos, you can head east to the Hon-Dah Resort Casino near Pinetop Lake or south to the Mazatzal Casino in Payson.
How to get to Heber-Overgaard
To reach Heber-Overgaard from Phoenix, take AZ-87 north to Payson and continue east on AZ-260 to Heber-Overgaard. The trip is approximately 145 miles (233 km) and takes around 2.5 hours, depending on your exact starting point in the Greater Phoenix area.
Where to stay
Quickfire Lodge
Boulders RV Park
AJ's Gateway RV Park
Where to eat
There are several dining options in Heber-Overgaard:
The Red Onion Lounge
Granny's Kitchen & Sweet Treats
Dairy Queen Fast Food
7. Snowflake
Snowflake, founded in 1878 and nestled in the foothills of Arizona's White Mountains Range, enjoys a temperate climate due to its lower elevation.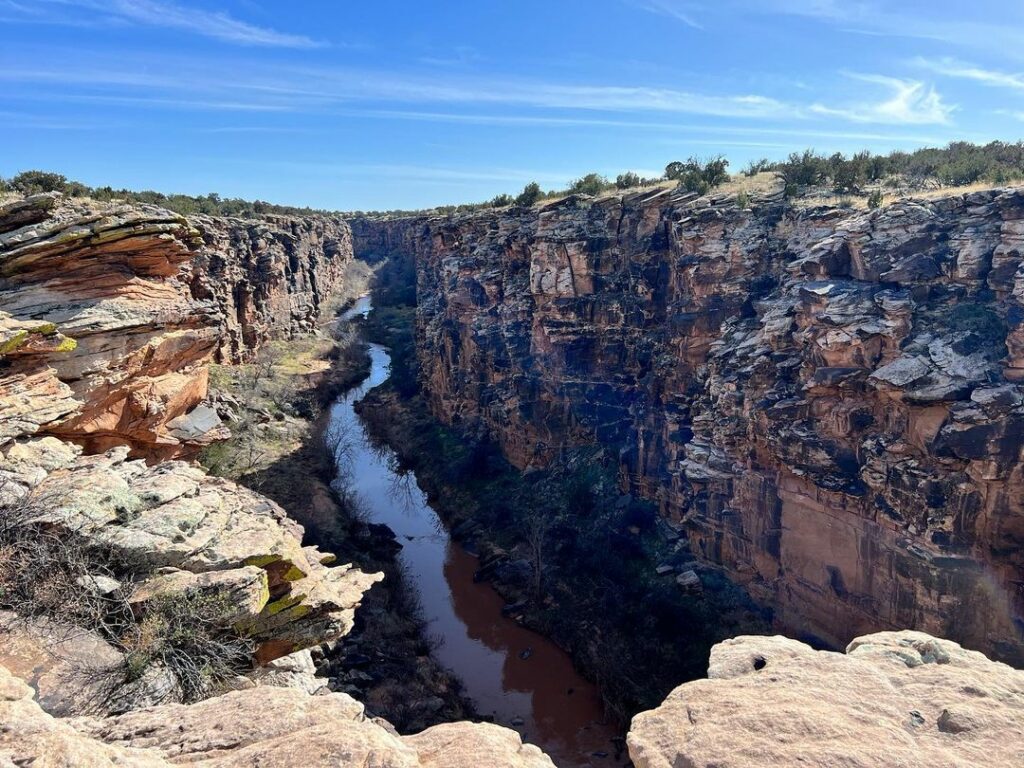 The city's unique northern position in the White Mountains region, its close proximity to Arizona's top attractions such as the Petrified Forest National Park, the Painted Desert, and the Navajo Indian Reservation, as well as the picturesque landscapes of the Mogollon Rim and the Sitgreaves National Forest make it a desirable vacation spot.
Snowflake is steeped in history, with many of its downtown buildings reflecting its heritage and architectural styles of the Victorian and Gothic periods, along with Mormon influences. These restored historic buildings, coupled with antique shops and various annual festivals, add to the city's charm and appeal.
What to do
In the summer, the White Mountains area is perfect for hiking, camping, mountain biking, fishing, and swimming. In the winter, visitors can enjoy skiing, snowmobiling, and even ice fishing. All year round, one can marvel at and photograph the unique beauty of the mountains and surrounding wildlife.
How to get to Snowflake
From Phoenix, take AZ-202 East, then AZ-87 North to Payson, Arizona. Continue to AZ-260 East, then follow AZ-277 North to Snowflake. The total distance is about 173 miles (278 km), and the journey takes about 3 hours.
From Flagstaff, travel to Holbrook, Arizona, on I-40, exit at Holbrook onto AZ-77, and then head south to Snowflake. The total distance is about 118 miles (189 km), with an estimated travel time of 1 hour and 45 minutes.
Where to stay
Heritage Inn Snowflake 3*
Where to eat
La Cocina De Eva (Mexican cuisine)
Streets on Main
Phat Guys Cheesesteaks & Sandwiches
Hiking in White Mountains
The Apache-Sitgreaves National Forest, with its plethora of trails, is a paradise for hiking enthusiasts. Notable trails include the Springs Trail, famed for its coniferous trees and stream-fed ponds; the Woods Canyon Lake Trail, circling a lake and offering camping, fishing, and swimming; and the Panoramic Trail, providing diverse landscapes from the Arizona transition zone.
Adding to the hiking infrastructure is the White Mountains Trail System, stretching over 200 miles from Pinetop Lakeside to Show Low. It includes trails varying from 8 to 16 miles long, catering to different skills and preferences, with popular ones being Pioneer Land, Timber Mesa, Buena Vista, and Show Low Bluff.
White Mountains in Arizona FAQ
What is the best time to fish in the White Mountains?
The ideal periods for fishing in the White Mountains of Arizona are from the end of April to the beginning of June. During these months, the water temperature is optimal for trout. However, as the weather warms from the end of June through August, the water temperature may rise, prompting fish to seek cooler waters.
Why are the White Mountains called "the White Mountains"?
The name "White Mountains" is likely tied to the region's geology, suggesting that several periods of glaciation occurred here at the end of the Quaternary period. Due to extensive glaciation, the mountain slopes and peaks would have been entirely white from the covering of ice and snow.
What should one wear when visiting the White Mountains?
Dress for the White Mountains as you would for any hiking trip. In cool weather, long trousers and a jacket are necessary, while a raincoat with a hood is ideal for rainy and windy days. On summer days, shorts of sufficient length, ideally reaching mid-thigh, and T-shirts are suitable. In winter, ski clothing and shoes with non-slip soles are excellent choices.
How were the White Mountains formed?
Many millions of years ago, volcanic activity was prevalent in the White Mountains area. This activity ended about 300 thousand years ago, forming the natural relief we see today. Subsequently, the landscape underwent changes due to wind and erosion, leading to the formation of the White Mountains with Bald Mountain as its highest peak.
When is the fall color in the White Mountains, Arizona?
The fall color in the White Mountains can be observed from the end of September until the first week of October. During these two weeks, visitors can admire the beautiful autumn colors.
Final Thoughts
Summing up, the White Mountains of Arizona, located in the state's northeast, offer an escape into the heart of nature, providing a wide range of outdoor activities amidst breathtaking scenery. It's a place to rejuvenate, find inner peace, and return invigorated. So, if you dream of a true mountain country getaway, I highly recommend you to experience the White Mountains of Arizona.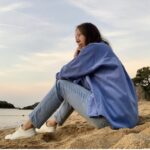 Hello, my name is Nadia.
I usually write about traveling (there are so many places to fit all the lifestyles), relocation (finding a job overseas or moving without losing an income), and living in a foreign country (adapting to a different culture and mentality). Follow me on Twitter, Facebook, Instagram, or LinkedIn!
This post might include some affiliate links. If you make a purchase through these links, I may earn a small commission at no additional cost to you. I appreciate it when you use my links to make purchases.