Fun and Educational Things to Do with Kids in Phoenix, Arizona
Nadia Podrabinek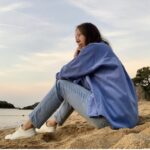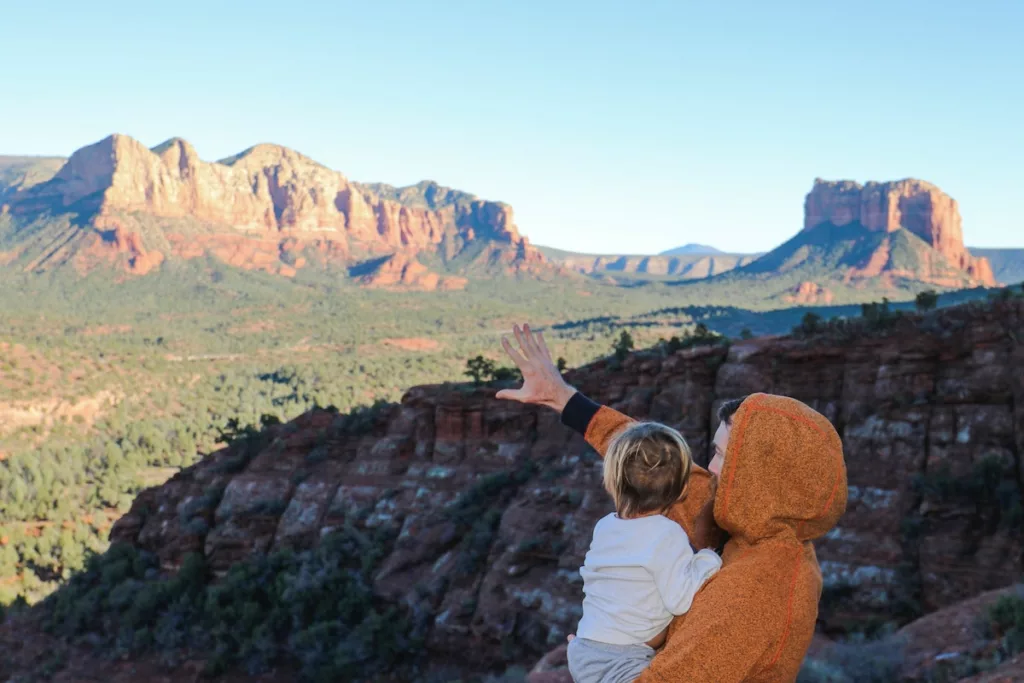 Ask any parent how traveling with kids feels, and you will get a variety of responses.
For some, it can be an enjoyable, entertaining experience that delights their inner child; for others, however, such an endeavor may prove too challenging to face again.
Fortunately, certain travel destinations provide enough kid-friendly facilities and attractions to give parents peace of mind. In the US, Phoenix is definitely one excellent option for this!
---
Key takeaways
3 must-visit places for kids in Phoenix area: Children's Museum of Phoenix, Musical Instrument Museum, and Desert Botanical Garden.
5 best places in Arizona for kids from 5 to 14 years old: Phoenix Zoo, McCormick-Stillman Railroad Park, Arizona Museum of Natural History, OdySea Aquarium, and Enchanted Island.
In summer, traveling with kids in Arizona needs some preparation. See the travel tips section.
---
From museums to playgrounds, there are plenty of things that your little one can enjoy. If your child is older and loves animals, be sure to check out the local zoo.
Is your kid in school but still eager to learn more about science? Take them on an adventure at the Science Center – it's fun for adults and children alike!
Here is a list of educational yet enjoyable activities for kids in Phoenix, AZ:
Best Places for Kids in Phoenix
Children's Museum of Phoenix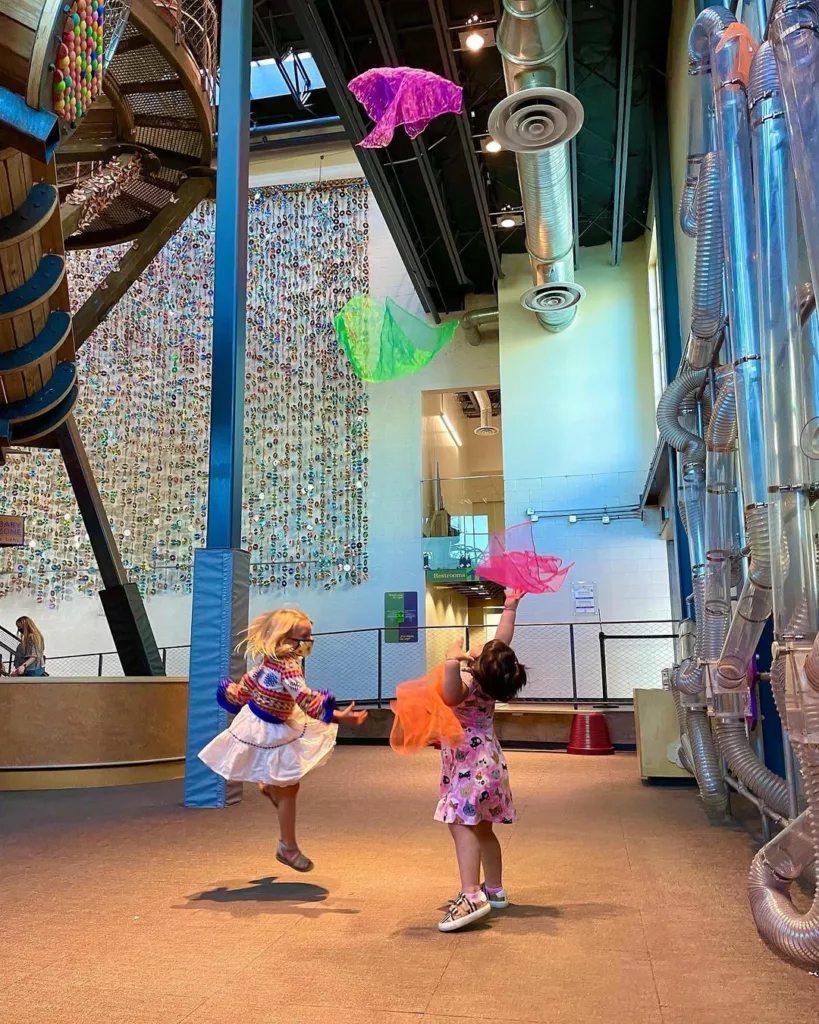 If your child is between 0 and 10, stop by the Children's Museum of Phoenix.
With an incredible range of indoor and outdoor activities, you should set aside at least three to four hours for this spot.
Here your child can do arts and crafts, build forts or lean-tos, water flowers in the garden outside, play with oodles of noodles, ride tricycles – even go sock skating on a special field designed just for that!
I had a great experience visiting the museum on their free day every first Friday of the month. My son had so much fun with a large play area that was well maintained and staff who were amazing. There was also plenty of help in case we needed it, and all for no cost! We enjoyed our time there and will definitely be back next summer. I highly recommend this place to anyone looking for an enjoyable outing with their children.

Julius Taylor
Infants and toddlers will love Place for Threes & Younger, a wonderful sun-lit play space designed specifically for 0-3-year-olds. They can crawl under the trees, play with other kids, touch, scratch, or even bite anything – all while guaranteed 100% safety by the Children's Museum of Phoenix.
What people say on Google: 4.6 stars, 4,338 reviews
Recommended age: under 10 years
Admission fee: $17
Hours of operation: 9 am – 4 pm
215 N 7th St, Phoenix, AZ 85034, United States
Tip #1: The visit is free for children up to 1 y.o.
Tip #2: On the first Friday of each month, from 5 pm to 9 pm, admission to the museum is free for everyone!
Read also: Best Day Trips from Phoenix, Arizona
Musical Instrument Museum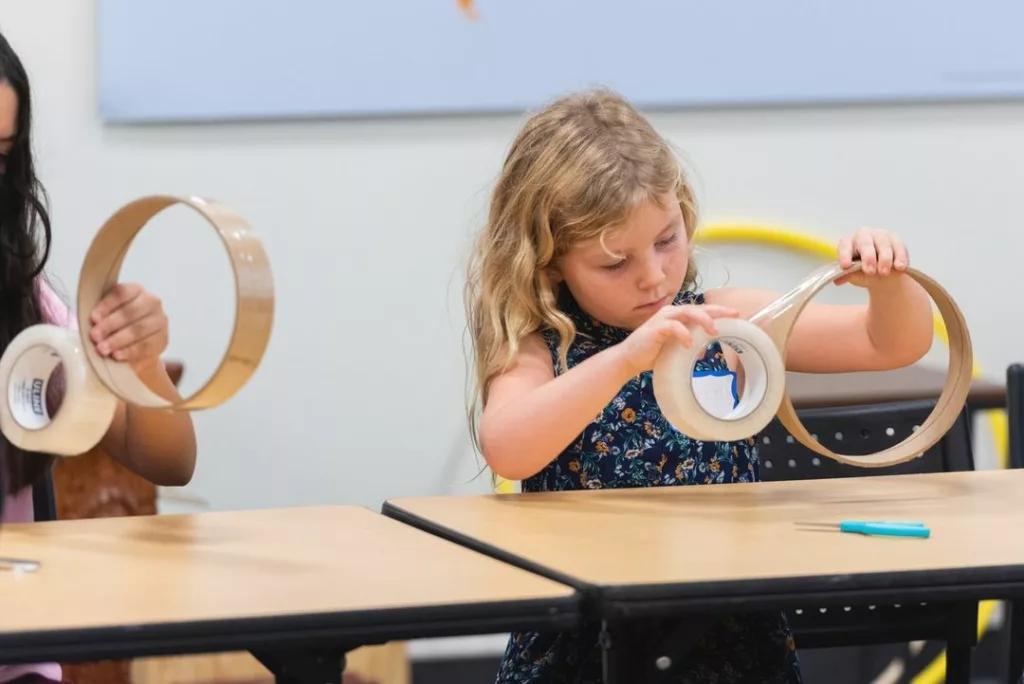 Does your child constantly tap rhythms, hum songs, and imitate playing guitar? Then bring them to the Musical Instrument Museum.
It wasn't designed for children initially, but now it provides sessions and courses where younger ones can learn about music from different parts of the world and try to play instruments, sing, and dance.
In addition to performing arts, small guests can compose their own music and unlock their imagination and creativity.
Visiting this museum was an amazing experience! Everything was clean, bright and well laid out. We got headphones to listen to all the videos on display, and our kids particularly enjoyed playing a variety of instruments in the Experience Room. There were plenty of people, but it never felt crowded. The staff were friendly and courteous throughout our 4.5 hour visit – plus we even caught an impromptu concert from the Navy Southwest Brass Band outside on the patio! Overall it was a great value for money and I would definitely recommend visiting if you get chance.

klmullet
Scientifically speaking, the development of motor skills, pre-language abilities, and cognitive capacity through music is real; thus, the museum has a dual mission – it is both fun and educational!
If attending one of these sessions doesn't fit your schedule, you can always visit the general exhibition with your family members – younger or older.
What people say on Google: 4.9 stars, 6,894 reviews
Recommended age: under 14 years
Admission fee: $10 for children (4-12), $15 for teenagers (13-19), and $20 for adults
Hours of operation: 9 am – 5 pm
4725 E Mayo Blvd, Phoenix, AZ 85050, United States
Tip #1: Check the schedule of classes for kids and reserve a spot before coming.
Tip #2: The visit is free for children under 4 years old.
Desert Botanical Garden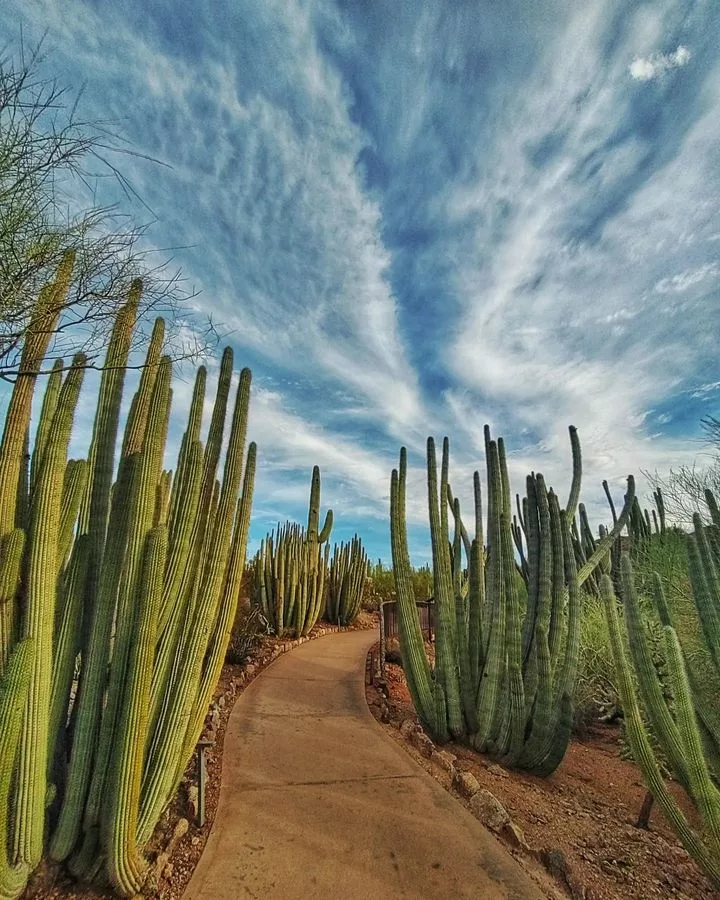 Visiting parks and gardens is a great outdoor activity, and Phoenix offers dozens of preserved natural areas.
Surrounded by the breathtaking deserts of the Great Basin, Mojave, Chihuahuan, and Sonoran regions, Arizona boasts an impressive Desert Botanical Garden showcasing its best flora samples.
Such dry climates are typical habitats for cacti and succulents. By following the main Desert Discovery Loop Trail, you can see them in all their glory.
I had such a wonderful time visiting this desert museum. From the moment I arrived, I was surrounded by peace and beauty. The place was well-designed and maintained, creating a peaceful atmosphere that reminded me why I still love Arizona despite its divisive politics.

Every penny paid off; viewing all of the art work which skillfully contrasted with the natural landscape really made my experience special. The butterfly garden added further delight in exploring nature's wonders here at this incredible destination located near Phoenix – open late during certain times of year so visitors can take full advantage of "golden hour." Visiting this desert museum is definitely worth everyone's while whether they're local or passing through town!

Cindy Cesare
Children also love the Harriet K. Maxwell Desert Wildflower Loop Trail, where they can encounter colorful blooms, bees, and butterflies, creating a desert ecosystem.
Finally, strolling along the Center for Desert Living Trail with its vegetable beds and fragrant herbs allows you to learn more about home plants while obtaining tips on creating a garden with your children back home.
What people say on Google: 4.7 stars, 15,444 reviews
Recommended age: 3-14 years old
Admission fee: $16.95 for children (3-17) and $29.95 for adults
Hours of operation: 8 am – 8 pm
1201 N Galvin Pkwy, Phoenix, AZ 85008, United States
Tip #1: Check out the Cactus Clubhouse events schedule with interactive activities and games. 
Tip #2: The visit is free for kids under 3 years old.
Arizona Science Center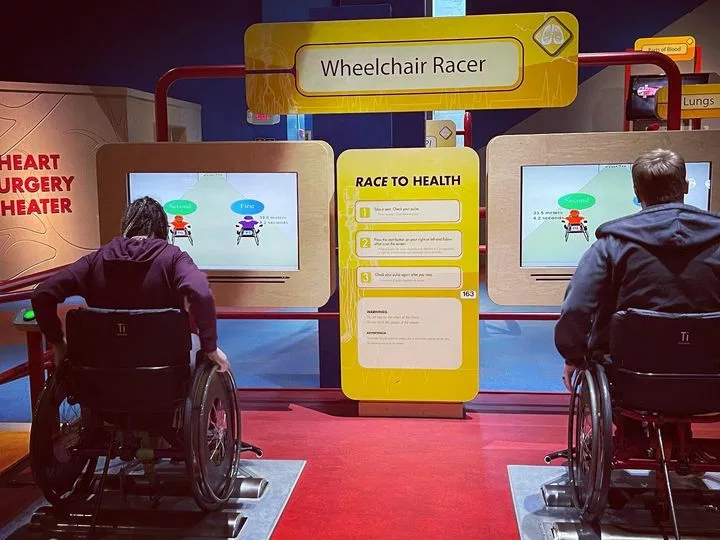 The Arizona Science Center is the perfect destination for children aged 7-14, as curiosity about how their bodies and nature work is at its peak at this age. There are a variety of galleries with unique exhibits and interactive elements to explore.
At the W.O.N.D.E.R Center, kids can learn about anatomy, neuroscience, and cognitive processes basics through interactive exhibits like "Making Sense of Your Dollars and Cents," which teaches financial literacy in a fun way.
The Arizona Science Center is a great place for the whole family to explore and learn. The staff are welcoming, helpful and engaging, making the experience more interactive. There are interesting sculptures with accompanying activity stations that allow kids to create their own artworks while learning at the same time.

At "Your Brain" exhibit there's virtual reality experiences which lets people see how brain perceives different things around us as well as games and displays teaching about functions of our brains in an enjoyable way. Visiting this center was full of wonderment, laughter and educational value for everyone who visited it – definitely worth visiting if you're near Phoenix area!

Anna Thundergun
Every 15 minutes, its Immersion Theater offers shows where visitors can "feel" what it's like to be inside a tornado, hurricane, wildfire, or volcanic eruption – something you won't find anywhere else!
Other attractions include planetariums, sky cycling, and flight zones for adults and children alike, making it an ideal place for hours of entertainment.
What people say on Google: 3.9 stars, 1,160 reviews
Recommended age: 7-14 years old
Admission fee: $15.95 for children (3-17) and $21.95 for adults
Hours of operation: 10:30 am – 4 pm (the last entry at 2:45 pm)
600 E Washington St, Phoenix, AZ 85004, United States
Tip #1: To choose the best expositions, check out the Google 360° views of different rooms on the official website.
Tip #2: The visit is free for kids under 3 years old.
Phoenix Zoo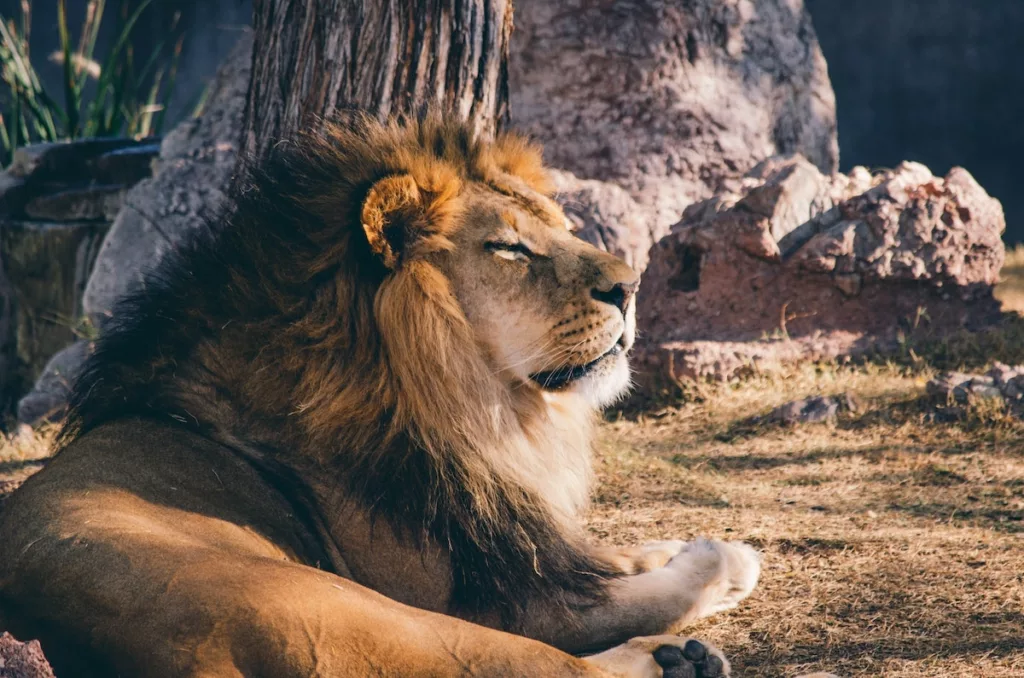 Who doesn't like zoos? Everyone, but especially kids, love them.
Babies and toddlers have to see creatures that look unlike humans, while older explorers enjoy watching and comparing the behavior of wild animals.
The Phoenix Zoo is home to over 3,000 animals from almost 400 species – making it one of the largest non-profit zoos in the United States.
In addition to elephants, lions, giraffes, and orangutans, be sure to check out the Children's Trail.
Your kids will get up close with animals that are their size and smaller such as wallabies, siamangs, tamarins, and more.
I had a great experience at this zoo. It was very well maintained and the exhibits were taken care of nicely. I loved the little desert walk-through, and it was reasonably priced. The flamingo exhibit was my favorite with lots of birds to see! Hole in the Rock nearby made for a great way to finish off our visit; we climbed up and enjoyed an incredible view that definitely made it worth stopping by!

Ashley DiCarlo
As you continue along the trail, you'll find yourself at Harmony Farm, where your children can meet some friendly cows and pigs before heading to the petting zoo for a hands-on experience! To top it all off, there is also a two-toed sloth called Fernando!
What people say on Google: 4.5 stars, 18,199 reviews
Recommended age: 3-14 years old
Admission fee: $29.95 for children (3-14) and $39.95 for adults
Hours of operation: Monday – Sunday, 9 am – 5 pm
455 N Galvin Pkwy, Phoenix, AZ 85008, United States
Tip #1: Get one of the guided tours suggested by the Phoenix Zoo.
Tip #2: The visit is free for kids under 3 years old.
McCormick-Stillman Railroad Park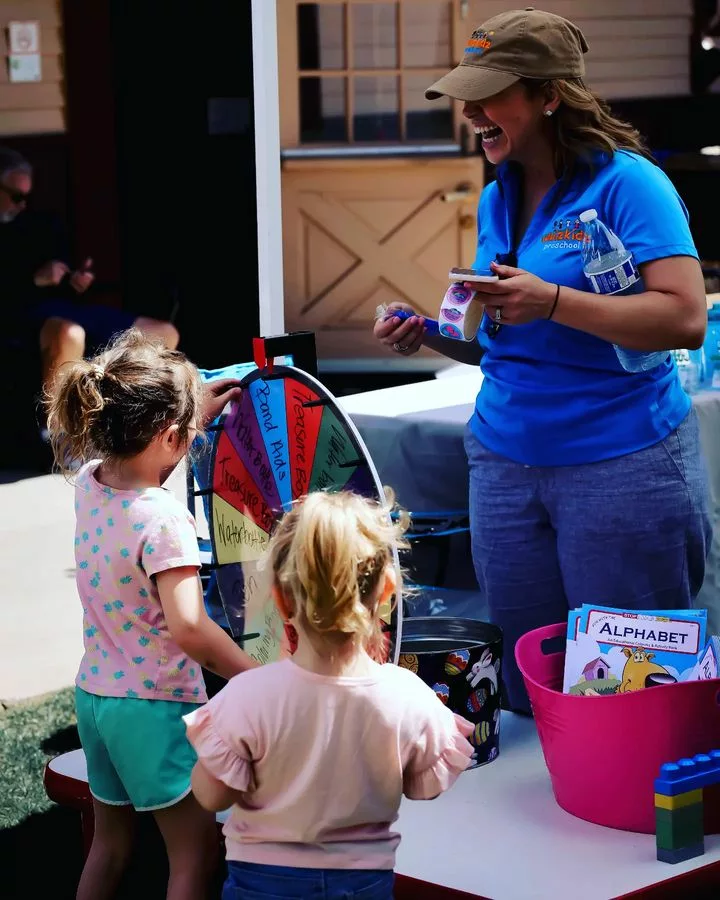 If your kids enjoy exploring the history of various vehicles, they will be thrilled to visit McCormick-Stillman Railroad Park.
Not only is this an educational experience, but it also provides plenty of activities for those who love running, climbing, crawling, and jumping.
Take your little companion on a train ride to traverse the expansive park and feel the warm breeze of Arizona blowing against your face.
Afterward, hop onto an old Scottsdale Charros Carousel with 30 horses and two wheelchairs chariots constructed in the 1950s.
Older children will be delighted by the Scottsdale Railroad Museum, which explains railroad history in easy-to-understand terms. Then, pop into one of two playgrounds specifically designed for 1-5-year-olds or 5-12-year-olds with winding slides, ladders, towers, and mini trains.
Don't worry about strong sunlight; everything is covered by shade!
What people say on Google: 4.8 stars, 5,312 reviews
Recommended age: 5-14 years old
Admission fee: no fees, just $3 for every train and carousel ride
Hours of operation: usually 9 am – 6:30 pm
7301 E Indian Bend Rd, Scottsdale, AZ 85250, United States
Other Activities for Kids in Arizona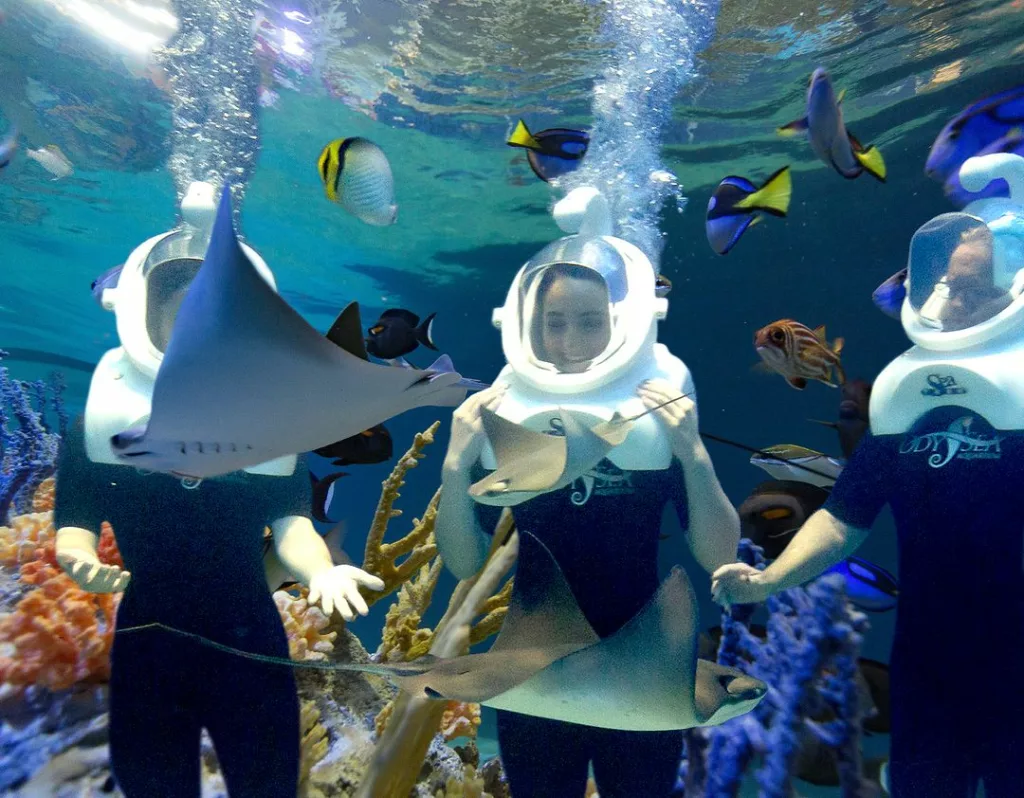 Apart from the places mentioned above, many more attractions are situated both within and outside of Phoenix.
Below is a list of activities ranked by location, starting with those closest to the city center and progressing outwards.
Hall of Flame Fire Museum is dedicated to historical firefighting equipment and the profession.
i.d.e.a. Museum has been designed for kids to explore fine arts – its name stands for "Imagination, Design, Experience, Art."
Butterfly Wonderland is a huge indoor rainforest housing thousands of butterfly species.
Arizona Mills has a 26,000-square-foot aquarium with the most mesmerizing sea creatures.
Crayola Experience at Chandler Fashion, dedicated to the renowned craft supplies brand, offers you a chance to draw, melt and mold crayons, wrap and name your own.
Legoland Discovery Center at Arizona Mills is a cool LEGO museum with recreated miniatures of well-known buildings, playgrounds, and a 4D Theater.
Enchanted Island is a large park with thrilling attractions, such as the Dragon Wagon, carousels, bumper boats, and a climbing wall.
Makutu's Island, located in Chandler, is an indoor amusement park featuring towering trees, a "bungee jump," mysterious caves, a zip track, and much more.
Arizona Museum of Natural History is devoted to the natural and cultural history of the Southwestern United States.
Sea Life Aquarium, in the Neighborhood 1 of Arizona Mills, with Arizona's only 360ᵒ Ocean Tunnel.
OdySea Aquarium in Scottsdale is the largest multi-level aquarium in the southwest US.
The map of kids activities in Arizona
Tips for traveling with kids in Arizona
Arizona is a big state, try to make your itinerary as condensed as possible and and cut out the driving as much as you can.
Never travel without water, carry a bottle with you literally everywhere! Have a spare gallon in the car also.
Chapsticks and lotions will help too!
Stop often, let your kids burn the energy.
Know your limits if you are driving at night.
Keep a change of clothes and cleaning supplies handy in case of any accidents that occur in the car.
Have some spare wipes and trash bags.
Buy them some cheap surprises at a gas station as a reward.
Introduce your kids to audiobooks.
Fun things to do with kids in Phoenix FAQ
What are the biggest indoor playgrounds in Arizona?
In terms of size, the largest playgrounds in Arizona are the Children's Museum of Phoenix, Elevate Trampoline Park, and AZ Air Time.
What are the best places to take kids around Phoenix?
The Children's Museum of Phoenix, Arizona Science Center, McCormick-Stillman Railroad Park, and the Musical Instrument Museum offer the best educational and fun activities for kids. Your children will be sure to leave satisfied!
Where in the Phoenix area can children see animals?
You and your children can view animals at the Phoenix Zoo, Desert Botanical Garden, Odyssey Aquarium, Butterfly Wonderland, and Sea Life Aquarium.
Final thoughts
In conclusion, Arizona is truly a great place to spend quality time with the kids. With its beautiful desert landscapes and rich Native American heritage, this state offers plenty of outdoor activities for families looking to bond in nature. And I even didn't mention such activities as horseback riding, exploring Monument Valley's majestic red rocks, learning about astronomy at Flagstaff's Lowell Observatory, and visiting an old-west ghost town in Tombstone.
Whether your child is introverted and loves science or more extroverted and prone to running from one corner to another, the capital of Arizona has something for you both to fall in love with.
Age does not matter either; there are places ranging from safe playgrounds for babies and toddlers all the way up to interactive museums suitable for middle schoolers.
Before you go
I recommend checking the websites to better understand the spot's concept and facilities so you can find a perfect match. Don't forget that kid activities don't necessarily have to be boring for parents; pretty much all the spots above are also super fun for adults!
So, get your tickets and let your inner child have a wonderful time!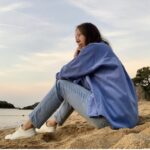 Hello, my name is Nadia.
I usually write about traveling (there are so many places to fit all the lifestyles), relocation (finding a job overseas or moving without losing an income), and living in a foreign country (adapting to a different culture and mentality). Follow me on Twitter, Facebook, Instagram, or LinkedIn!
This post might include some affiliate links. If you make a purchase through these links, I may earn a small commission at no additional cost to you. I appreciate it when you use my links to make purchases.