13 Best Michelin-star restaurants in Phoenix, Arizona
Nadia Podrabinek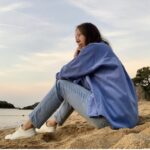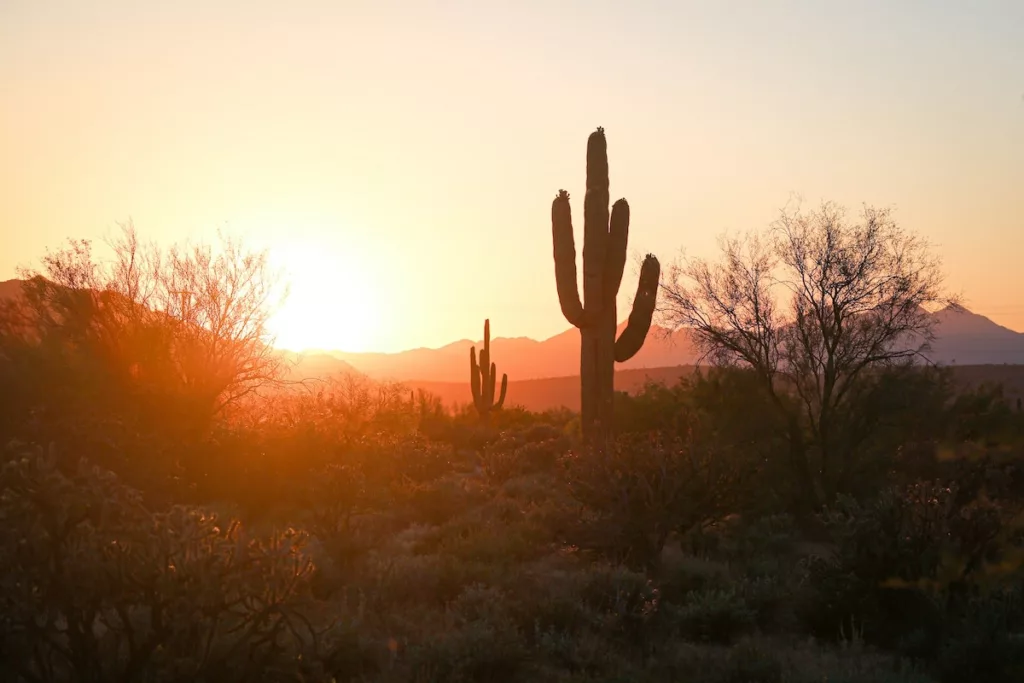 The US accumulates talent from all over the world, including master chefs who open excellent restaurants in different cities.
But for some reason, Michelin inspectors focus only on four states: California, Illinois, New York, and Washington DC – ignoring Phoenix for some unknown reason.
Nonetheless, the capital of Arizona offers many fine-dining spots which are barely inferior to Michelin-approved restaurants.
This article is not meant to persuade Michelin experts to change their minds. Instead, it presents you with high-class places offering outstanding gastronomic experiences.
Here you will find 13 of the best could-be-Michelin star restaurants in Phoenix that have something for everyone!
---
Key takeaways
Phoenix has no Michelin-star restaurants but boasts fine dining places of the same caliber.
Binkley's, Kai, T. Cook's, and Different Pointe of View are some of the fanciest and best restaurants.
For the best seafood in town, be sure to visit Elements.
Vincent on Camelback will offer meals inspired by French recipes.
Check out Persian Room, Zur Kate, or Cafe Lalibela for something more unique!
---
Best "could be" Michelin-star Restaurants in Phoenix
Binkley's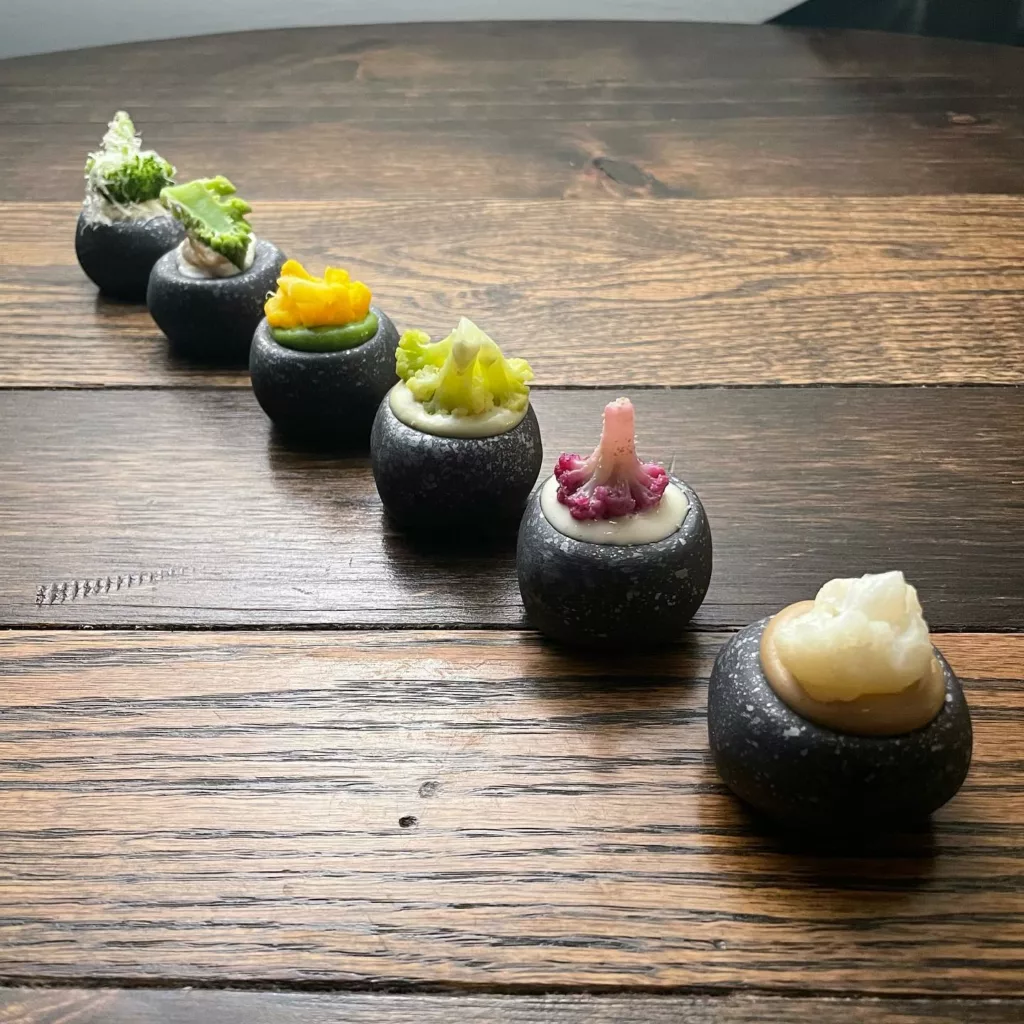 "Pull up a chair, take a taste, and come join us. Life is endlessly delicious!" This quote from famous American chef Ruth Reichl perfectly defines the core of a restaurant's DNA.
The chefs' team invites visitors on an innovative gourmet journey to explore New American cuisine made with fresh local and specialty ingredients.
People reserve tables a few months in advance, demonstrating complete trust in Kevin Binkley's (the chef) taste and professionalism. As the place turns 20 next year, its reputation as the best restaurant in the city is beyond dispute.
The menu changes regularly depending on the season, so be prepared for something unexpected. What to expect: Course meals include spot prawn ceviche & ruby grapefruit, lychee & blood orange creamsicle, and asparagus chèvre mousse.
Binkley's is not budget-friendly – the tasting menu costs $250 per person with additional items like beverage pairing ($200 per person), Wagyu beef ($60 per person), foie gras ($45 per person) or caviar ($126 per person).
Average bill: $250 (per person)
What people say on Google: 4.7 stars, 268 reviews
2320 E Osborn Rd, Phoenix, AZ 85016, United States
Read also: 15 Perfect Day Trips from Phoenix
Different Pointe of View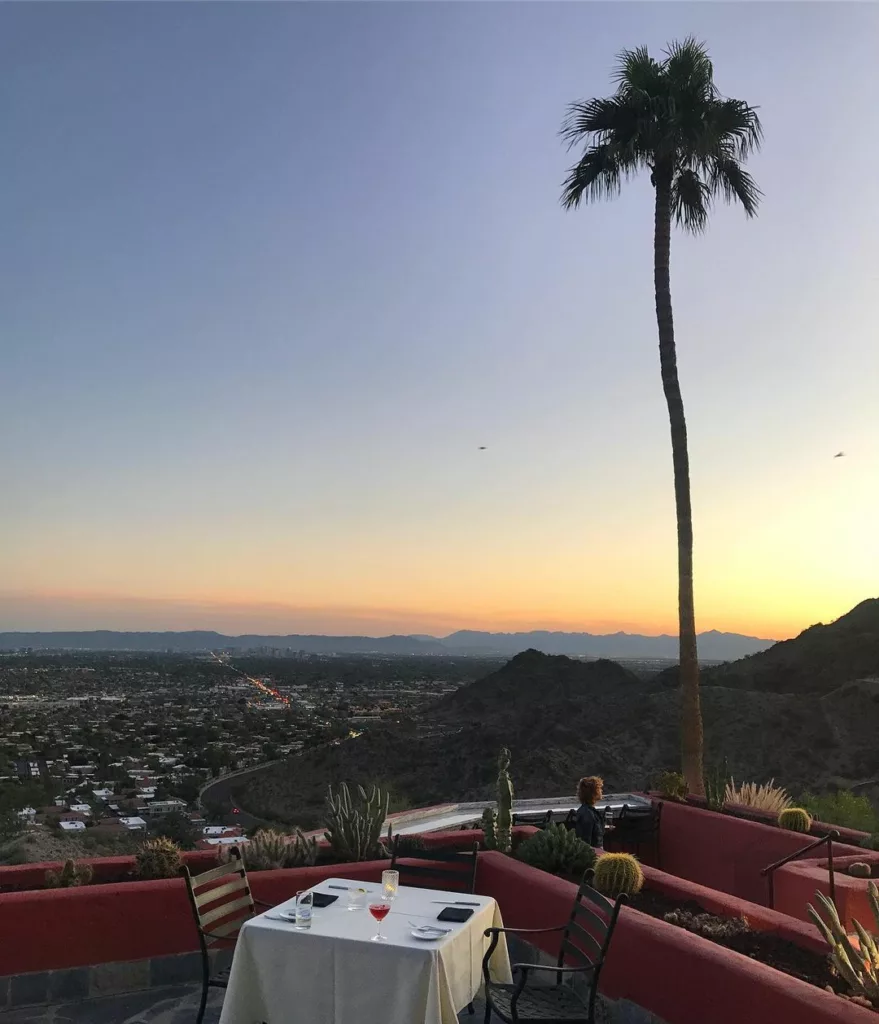 Located atop North Mountain Village in Hilton Phoenix Tapatio Cliffs Resort, this restaurant has indeed reached "new heights in dining."
For over 40 years, this exquisite eatery has invited guests to try outstanding meals with the best panoramic view possible.
Whether you decide to have a meal inside or on the terrace, you can observe the immaculate desert landscape of the valley, and no doubt, many people visit this restaurant for this aesthetic charm.
As for the cuisine, Chef Aleksandar Knezevic expertly fuses American recipes with Mediterranean influences so that you can try delicious starters such as crispy braised pork belly and Sambuca mussels; entrees like Faroe Island seared salmon and risotto "Caponata"; and desserts.
As a bonus, if you feel too full to drive after dinner, you can reserve a room at Hilton Phoenix Tapatio Cliffs Resort for the night.
Helpful tip The dress code should be at least elegant-casual.
Average bill: $100-$120 (per person)
What people say on Google: 4.5 stars, 1,656 reviews
11111 N 7th St, Phoenix, AZ 85020, United States
T. Cook's
It is another fine-dining place with excellent views, this time at Royal Palms Resort & Spa.
Inspired by Italian, Greek, and Spanish cuisines, Chef Lee Hillson strives to turn the best hand-selected ingredients into simple but exceptionally delicate meals.
Sit on the large patio outside to enjoy the views of Camelback Mountain while enjoying a delicious Mediterranean dinner.
For starters, try salt spring mussels or pumpkin bisque; for main courses, there are "Pork osso bucco" and "Salmon with roasted carrots and garlic papas bravas"; then finish off your meal with framboise chocolate truffle or Spanish crème brûlée Crema Catalana.
T. Cook's also offers a brunch menu and meals for kids!
Average bill: $100-$120 (per person)
What people say on Google: 4.4 stars, 490 reviews
5200 E Camelback Rd, Phoenix, AZ 85018, United States
Kai Restaurant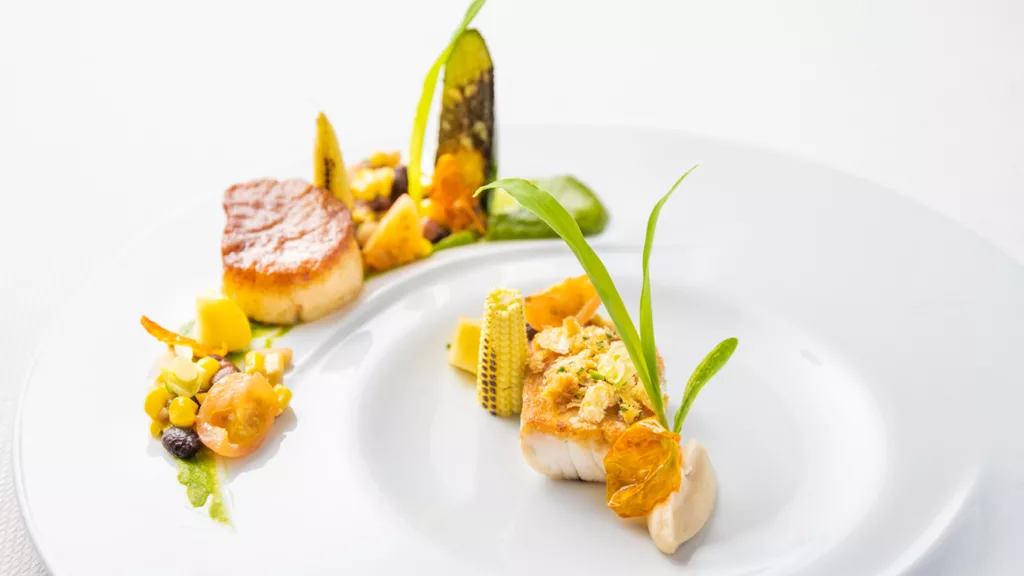 Even though it has yet to be noticed by Michelin, Kai is the only AAA Five Diamond and Forbes Five Star restaurant in Arizona.
Have you ever tried Native American cuisine? This spot offers some of its most representative specimens.
Ryan Swanson, Kai's chef, combines the soul of the Pima and Maricopa tribes with fresh ingredients from local farms to let guests absorb their odors and appreciate unique tastes.
The menu consists of five categories; each meal is supposed to be paired with a specific wine for the complete experience. For example, Celebration of Arizona Mushrooms from The Birth section includes wheat berry & black garlic risotto, parsnip puree, fungi & herb tea – perfectly matched with 2018 Produttori del Barbaresco from Piedmont, Italy!
Check out dishes such as foie gras served with apple tart or grilled tenderloin American bison – not forgetting three delicious desserts: white & dark chocolate mousse stones; olive oil basil cake lemon foam; dark cocoa soil – mouth-watering!
Helpful tip Check the opening hours before your visit since the restaurant is closed from Sunday to Tuesday.
Average bill: $295 (per person)
What people say on Google: 4.7 stars, 373 reviews
5594 W Wild Horse Pass Blvd, Phoenix, AZ 85226, United States
Vincent on Camelback
For my taste, this place looks less exquisite and more pompous, but the food here is beyond delicious.
According to critics, it is "always intriguing and inspiring," thanks to chef Vincent Guerithault who opened the place 35 years ago and has been dedicated to this kitchen ever since.
Having lived in France for a while, Vincent brought his recipes to Arizona, so Southwestern vegetables, meat, fish, and fruit are cooked in an exquisite French style.
The menu changes daily, so you will never anticipate what the restaurant will prepare on your visit. In a sample menu, you can find smoked salmon quesadillas with horseradish cream, wild mushroom soup, as well as a rack of lamb with thyme, rosemary garlic, and spicy bell pepper jelly – all accompanied by an extensive wine list!
Overall, abundant flavors, colors, aromas, and non-trivial combinations make dining at this establishment always exciting.
Helpful tip Check the opening hours before your visit since the restaurant is closed from Sunday to Tuesday.
Average bill: $80-$100 (per person)
What people say on Google: 4.6 stars, 309 reviews
3930 E Camelback Rd, Phoenix, AZ 85018, United States
Quiessence at The Farm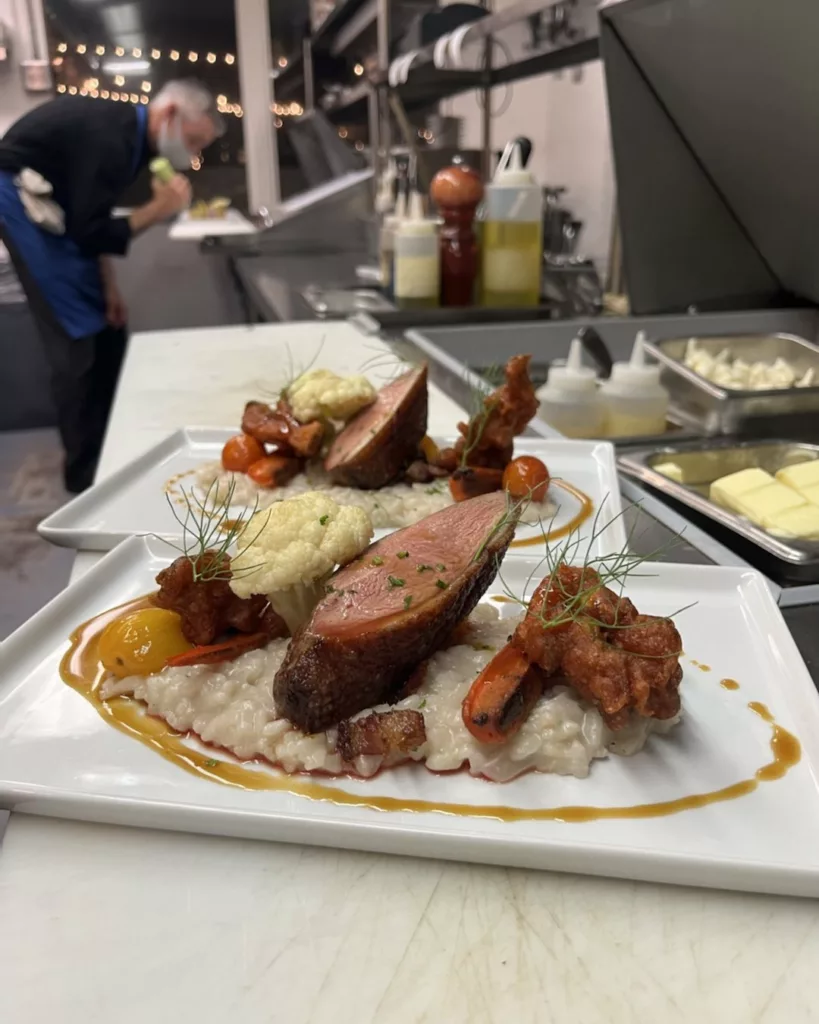 This restaurant guarantees "a farm-inspired culinary experience." The ingredients are harvested just a few hours before your visit from one specific farm – The Farm at South Mountain. Chef Dustin Christofolo oversees the planting and knows exactly when each fruit and vegetable is in optimum condition.
Quiessence offers exquisite seasonal menus that renew daily depending on the ingredients. Guests can choose from three, four, or five courses. Among the meals, you will find wood-fired grilled oysters with mascarpone, Italian caviar, and chives; a duck breast with crimson lentils, braised greens, marinated broccoli and beet puree; as well as grilled bone marrow with seared beef tartar.
Vegan, vegetarian, and gluten-free options are provided by request too.
Apart from the dinner menu, make sure to check out their mouth-watering desserts and extraordinary cocktails!
Average bill: $140-$150 (per person)
What people say on Google: 4.4 stars, 362 reviews
6106 S 32nd St, Phoenix, AZ 85042, United States
Elements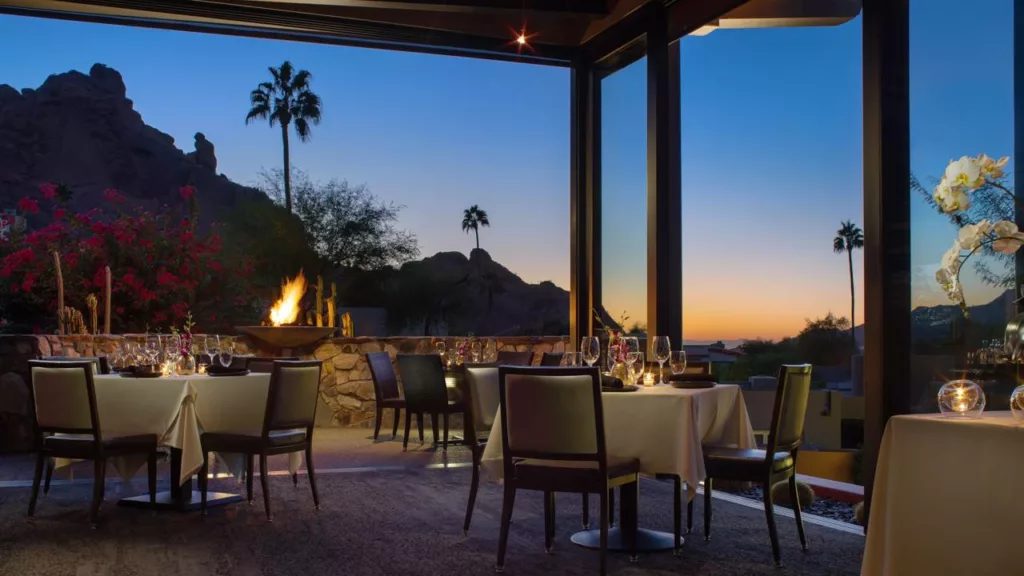 If you are a breakfast or brunch person, kill two birds with one stone and visit Elements. This way, you get a non-trivial culinary experience at the fine-dining restaurant for less money.
It can be an original Elemental Breakfast with eggs, potatoes and sausage or something fancier like an American Wagyu burger. Try one of their cocktails from the Eye Openers section to wake up and start your day off right.
If dinner is more to your liking, though – fear not! The restaurant will still serve you in the evening as well.
Chef Samantha Sanz creates immaculate compositions and cooks outstanding seafood meals mostly represented on their dinner menu, such as Tuna tartar, oysters, shrimp cocktail, wild Isles salmon, lobster Cannolichi, and miso-glazed Chilean sea bass – all options are breathtakingly delicious!
No matter what time of day you arrive, there will be jaw-dropping views of mountains & desert outside, making your meal truly unforgettable every time!
Average bill: $40-$50 for breakfast; $90-$120 for dinner (per person)
What people say on Google: 4.6 stars, 937 reviews
5700 E McDonald Dr, Paradise Valley, AZ 85253, United States
FnB Restaurant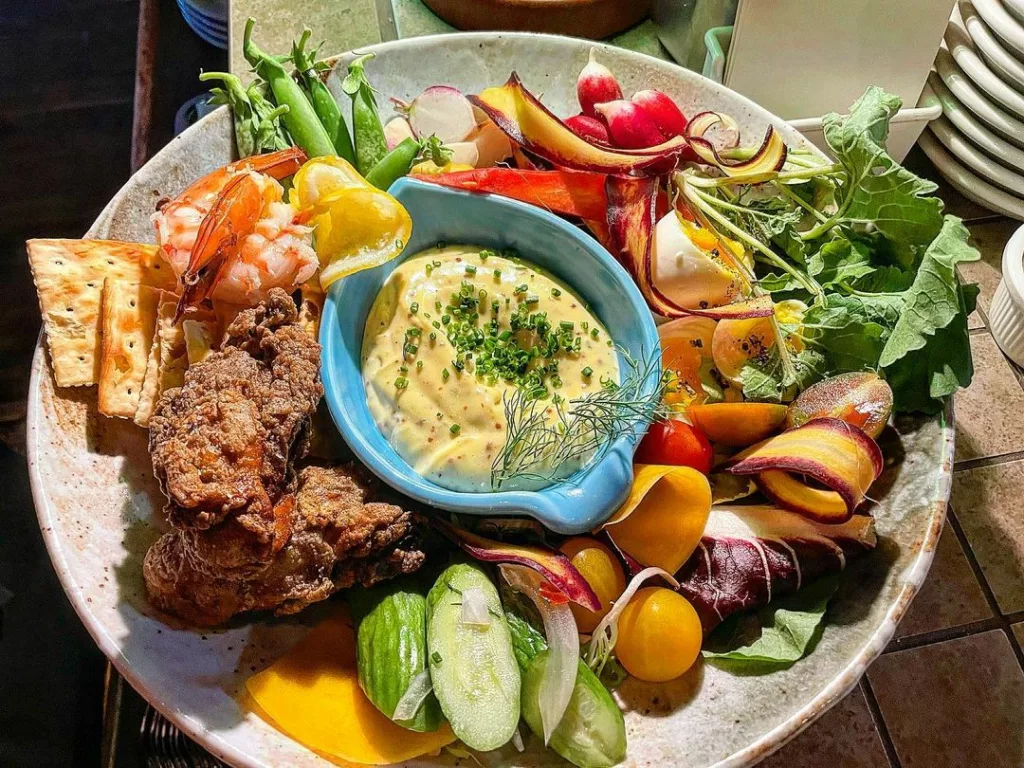 Food & Wine Magazine called this place "the epicenter of creative Arizona cuisine" for a reason. The perfect teamwork between Chef Charleen Badman and Beverage Director Pavle Milic has been highly fruitful so far, gathering thousands of admirers since 2009.
The menu is exceptionally diverse, so you can find spicy grilled broccoli with tangerine aioli and pistachios; local citrus whipped ricotta, yuzu honey, almonds, and basil; as well as Cantonese-style beef short ribs with oyster sauce over jasmine rice and snow peas.
The portions are easily sharable, which makes it perfect for couples or families to order several meals and try each one.
The dessert section boasts some outlandish mixes of sweet and sour such as hummingbird cake with pecans, cream cheese frosting, and plum jam – but remember that the menu items may be seasonal!
Additionally, the beverage selection is even more extensive than before – plus, your server will always be happy to choose the best match for you.
Helpful tip Don't bring cash; the restaurant accepts only credit cards. 
Average bill: $80-$100 (per person)
What people say on Google: 4.6 stars, 467 reviews
7125 E 5th Ave #31, Scottsdale, AZ 85251, United States
Best Value for Money Restaurants in Phoenix
Now, let me introduce more budget-friendly yet excellent establishments with international cuisines in the Phoenix area.
Cafe Lalibela
Have you ever tried Ethiopian cuisine? Cafe Lalibela invites you to try the unique flavors of East Africa. A wide array of vegetarian options, beef, lamb, and authentic Injera (a sour fermented pancake-like flatbread with a slightly spongy texture) will leave you full and satisfied.
Furthermore, Cafe Lalibela offers enormous plates with portions for 2 or 4 people consisting of various dips, starters, and vegetables.
Average bill: $30-$35 (per person)
What people say on Google: 4.7 stars, 1359 reviews
849 W University Dr, Tempe, AZ 85281, United States
Dick's Hideaway
Dick's Hideaway is a cozy place with American cuisine fused with Mexican features.
Flat enchiladas, pork chops served with cilantro-mango chutney sauce, black bean linguine, and bacon-wrapped jumbo shrimp – you will be full for the rest of the day after such a meal.
Average bill: $30-$35 (per person)
What people say on Google: 4.7 stars, 1,640 reviews
6008 N 16th St, Phoenix, AZ 85016, United States
Zur Kate
For German cuisine, check out Zur Kate. The business initially started in Hamburg, so even Germans confirmed its authenticity.
Here you can try schnitzels, Bavarian sausages, and smoked pork chops accompanied by traditional pickled cabbage and potatoes. Try Black Forest cherry cake or apple strudel with vanilla sauce for dessert.
Average bill: $35-$40 (per person)
What people say on Google: 4.7 stars, 936 reviews
4815 E Main St #16, Mesa, AZ 85205, United States
Persian Room
The Persian Room provides "exotic aromas and flavors of traditional Persian cuisine." Marinated beef with basmati rice, turmeric, and vegetables, as well as seafood with dried lime – these traditional combinations will leave you in awe.
I highly recommend you try pilaf, a bowl of fluffy rice mixed with raisins, cherries, lentils, greens, beans, meat, or pretty much anything else. Additionally, the portions are huge, so don't hesitate to share.
Average bill: $30-35 (per person)
What people say on Google: 4.4 stars, 3,048 reviews
17040 N Scottsdale Rd, Scottsdale, AZ 85255, United States
The Golden Pineapple Craft Lounge
For diverse comfort food with Asian and Mexican fusions, head to The Golden Pineapple Craft Lounge. Enjoy a beer, delicious snacks, and small plates such as street tacos, chicken wings, shrimp ceviche, and many others.
The place is perfect for inviting friends since large platters for groups of two or four include everything you need for a cozy and filling dinner.
Average bill: $30-35 (per person)
What people say on Google: 4.5 stars, 516 reviews
2700 S Mill Ave, Tempe, AZ 85282, United States
Michelin-starred restaurants in Phoenix Map
Best Michelin star restaurants in Arizona FAQ
Does Arizona have any Michelin-star restaurants? 
No. Unfortunately, Michelin inspectors have not given stars to any restaurants in Arizona yet. Hopefully, one day, the state will get the recognition it deserves.
Which states have Michelin-star restaurants?
California, Illinois, New York, and Washington, DC are the only areas with Michelin-star restaurants.
What does Michelin star mean? 
Michelin star is a world-renowned award for excellent cooking given to restaurants that the Michelin company believes are exceptional and worthy after an anonymous dining experience. These awarded restaurants usually gain massive recognition and praise, increasing their number of patrons as well as their chefs' reputations. The maximum rating one can receive is 3 stars.
Final Thoughts
Although Michelin inspectors have not yet noticed Phoenix, it has a thriving fine-dining scene recognized by other culinary awards and thousands of people. You can easily find a spot that meets their preferences.
Do you want to visit a well-known top-notch restaurant with exquisite, one-and-only flavors? Check out Kai, Binkley's, T. Cook's, or Different Pointe of View.
Do you consider other spots with the freshest ingredients harvested a few hours before dinner? Visit Elements, FnB Restaurant, Vincent on Camelback, or Quiessence at The Farm.
Pefer cheaper places with authentic cuisines? Stop by Café Lalibela, Dick's Hideaway, Zur Kate, Persian Room, and The Golden Pineapple Craft Lounge.
And don't forget to reserve a table in advance at any of the fine-dining places and enjoy every bite!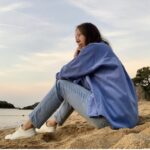 Hello, my name is Nadia.
I usually write about traveling (there are so many places to fit all the lifestyles), relocation (finding a job overseas or moving without losing an income), and living in a foreign country (adapting to a different culture and mentality). Follow me on Twitter, Facebook, Instagram, or LinkedIn!
This post might include some affiliate links. If you make a purchase through these links, I may earn a small commission at no additional cost to you. I appreciate it when you use my links to make purchases.