What is Miami Known For?
Nadia Podrabinek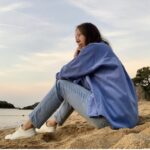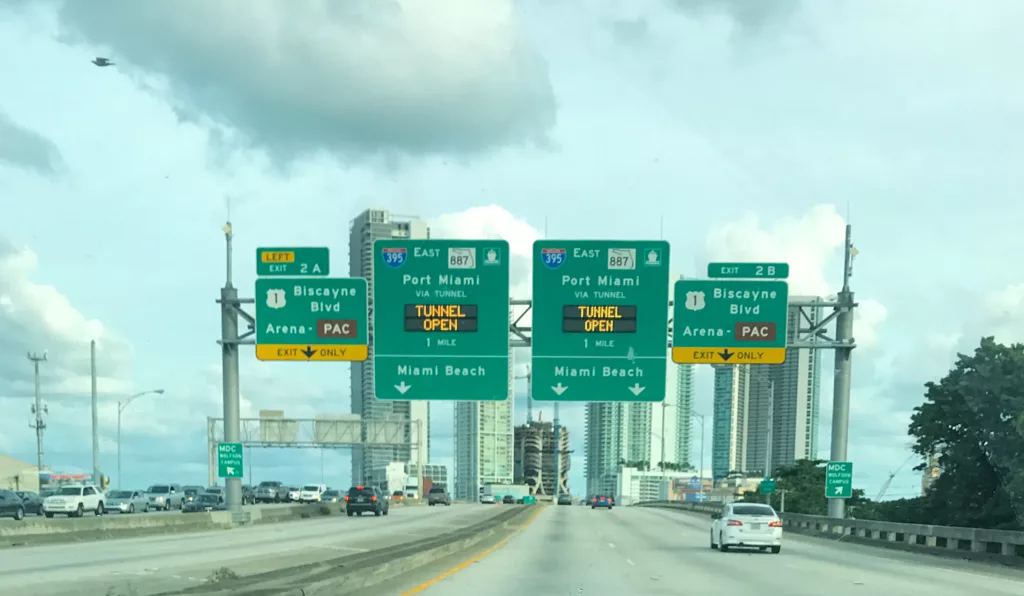 Ah, Miami. "The Magic City," "The 305," and "The Gateway to the Americas" – Miami is one of the most prominent locations in the United States. The city of sun and sea draws people from all over the world with its distinctive culture, non-stop nightlife, and amazing beaches.
But what is it truly known for? From art deco architecture to nightlife hotspots, let's discover just what makes this iconic city so special.
Miami or Miami Beach?
In movies, we hear the terms Miami and Miami Beach used interchangeably to describe the area, however, those are not the same destination. Miami is a city on the mainland of the state of Florida, whereas Miami Beach is a long island off the coast of Miami that is considered a separate city.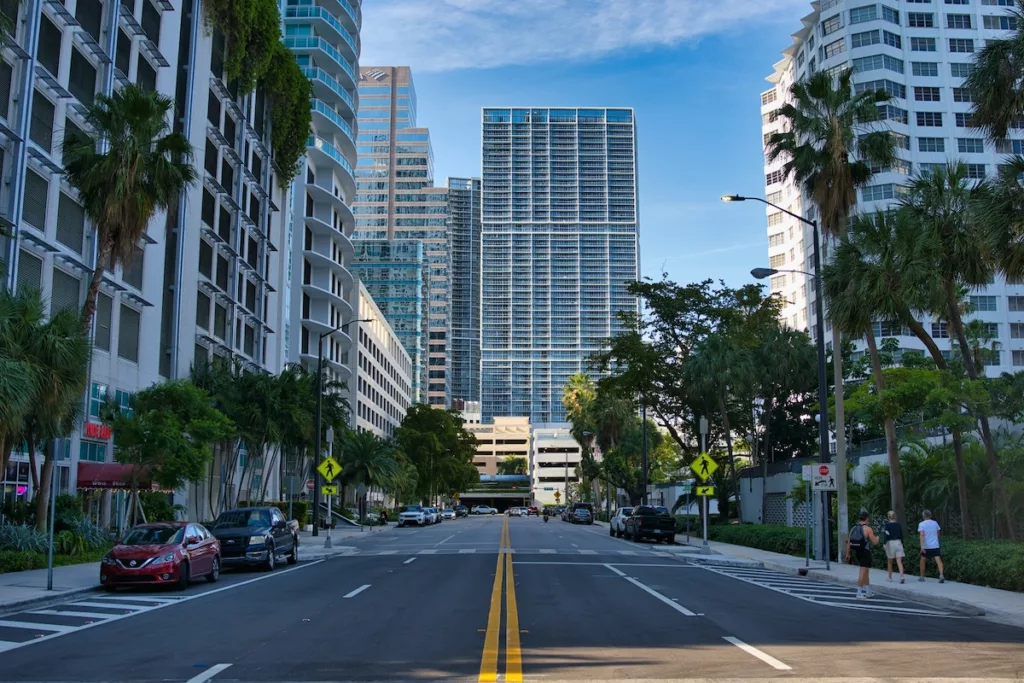 These locations have absolutely different vibes: Miami is preferred by locals, and that is why it offers more diverse attractions. Miami Beach, in contrast, is a very playful, noisy place liked by tourists who prefer chill, relaxed travels.
Some interesting facts about Miami
The first Burger King restaurant is said to have been opened in Miami in 1954 by James W. McLamore and David Edgerton. However, some sources claim it was founded in 1953 in Jacksonville. The head office of Burger King is still in Miami, though.
More than 70% of Miami's population is Hispanic. Such a dense concentration of Latinos can be explained by the vast immigration from Cuba, Colombia, Venezuela, and other countries to the wealthier US.
Miami has a nickname, "Magic City," and many legends exist behind it. The most prevalent version is that the writer E.V. Blackman decided to name Miami thus in East Coast Homeseeker magazine, spreading it throughout the country.
Miami is known for being home to major league sports franchises, including football, soccer, baseball, and basketball teams.
The beaches of Miami Beach are artificial, and the shoreline is poured with sand imported mostly from the Caribbean.
Miami is the only major city founded by a woman. A successful businesswoman, Julia Tuttle, incentivized a tycoon to extend his railway down to land she owned in what became Miami. That is how the city eventually came to be incorporated in 1896.
Miami Beach has one of the world's most extensive collections of pastel-colored Art Deco buildings, such as the Colony Hotel, the Edison Hotel, and the Crescent Hotel, among others.
Miami is the cruise capital of the world. Not only is it the home to famous cruise lines, such as Disney Cruise Line, Carnival Corporation, and others, but it also serves a tremendous number of passengers annually – around 5,000,000 people.
Miami's best beaches
As mentioned above, Miami Beach is a 9-mile-long island with outstanding beaches. It can be divided into three parts: North, Mid, and South Beaches. South Beach and Biscayne Bay areas drew my attention the most.
As mentioned above, Miami Beach is a 9-mile-long island with outstanding beaches. It can be divided into three parts: North Beach, Mid-Beach, and South Beach. South Beach rightly gets the most attention, as it is known for its restaurants, nightclubs, hotels, and generally caters to tourists; while Mid-Beach and North Beach are affluent suburbs.
South Beach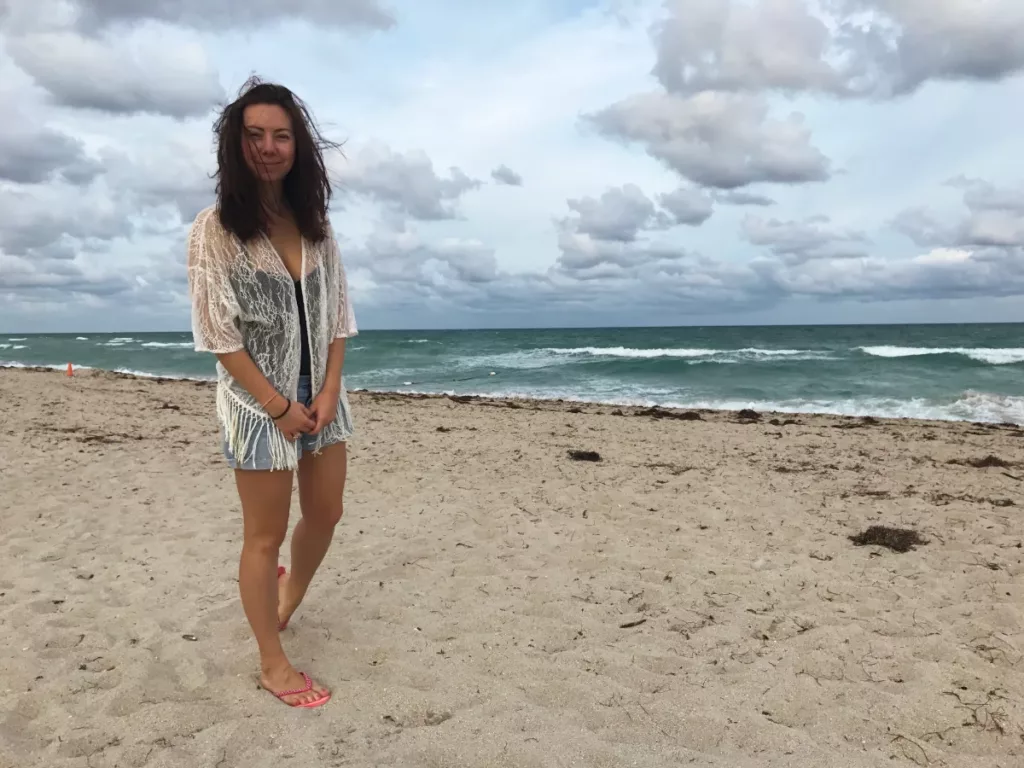 So-called SoBe is the southern part of Miami Beach, between the Atlantic Ocean and Biscayne Bay. Its cute Art Deco hotels, recognizable striped lifeguard towers, and tall palm trees give a strong 1950s aesthetic. Restaurants and bars offer top-notch gastronomic experiences, keeping up to date.
Start by exploring the edge of the South Beach – South Pointe Park and Pier. This area is perfect for swimming, sunbathing, and beach-related sports, like surfing, yoga, and volleyball. If you have never tried paddleboarding, South Beach is the best place to get up on a board! For more outdoor options, walk north and find a long strip right by the beach, perfect for all sorts of athletic activities such as rollerblading, biking, or just people-watching.
Some people come to South Beach specifically for sailing because the water is perfectly calm, and the views are stunning. A less energy-demanding activity is a catamaran cruise which is an excellent choice for a date! You can find both boats to rent and catamaran services all along the shore in South Florida.
Overall, even if an expensive, relaxing vacation full of nightclubs, pool parties, and drinking fancy cocktails is not your piece of cake, you can stop by South Beach just for a day to check out those beach and water activities.
Biscayne Bay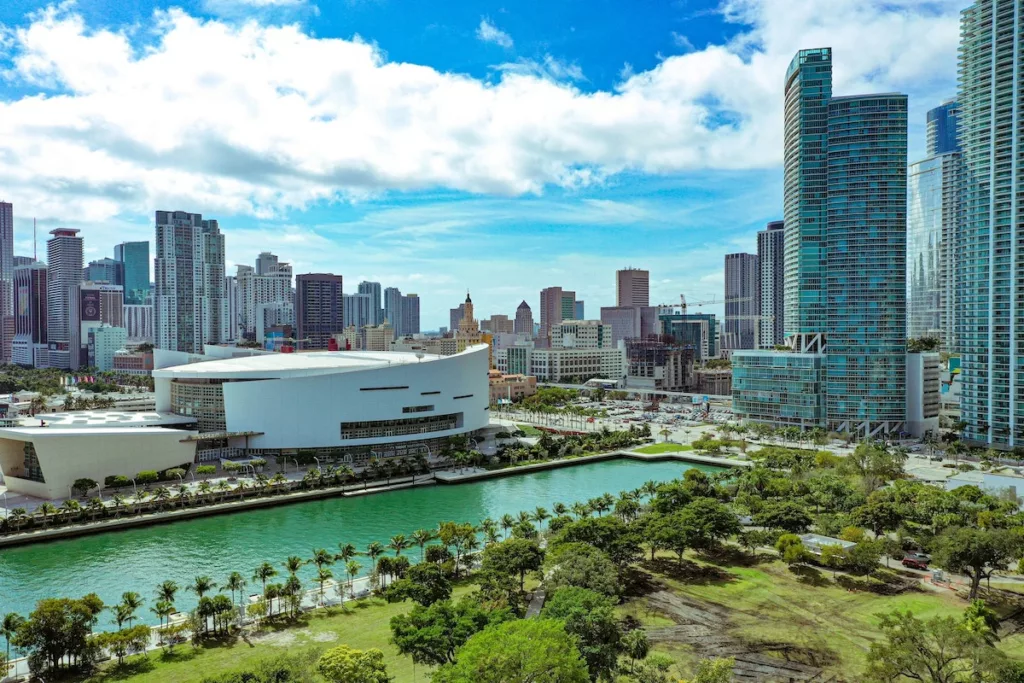 Biscayne Bay is a lagoon situated along the coast of South Florida as a part of the Atlantic Ocean. The lagoon's northern part lies between Miami Beach and the City of Miami on the mainland, the Central Bay runs down to Boca Chita Key, and the "untamed" southern part ends with a group of islands called Arsenicker Keys.
The bay is large, and exploring its shore from North to South is pointless. However, if you want to check out the crystal clear waters of the Atlantic Ocean, there are several accessible spots:
Virginia Key Outdoor Center is a complex that provides dozens of outdoor activities, such as kayaking, paddle boarding, safari, tennis, bike tours, and more. Important: the center is temporarily closed, so check their site before your trip.
Crandon Park is the best place to swim; a shallow shore abruptly falls into a deep dark part of the ocean, which is just mesmerizing. The park also provides sports facilities.
Bill Baggs Cape Florida State Park is the southern part of Key Biscayne (another island close to Miami). You can bike, fish, swim, hike, and sail here. Do not forget to visit a historic lighthouse that dates back to 1825 and stay till the sun goes down – this is an extraordinary sight!
The best way to reach those destinations is by car, which is just a half-hour drive from Downtown Miami to Virginia Key. Renting a car allows you more freedom of movement, and lets you discover the various neighborhoods and cultures all around the city. Buses and shuttles are also available, but they are not reliable and do not go to the places worth discovering.
Culture and Arts
The best cultural experience awaits you on the mainland. The City of Miami boasts fantastic museums and galleries, and my favorite ones are located in the following neighborhoods:
Little Havana neighborhood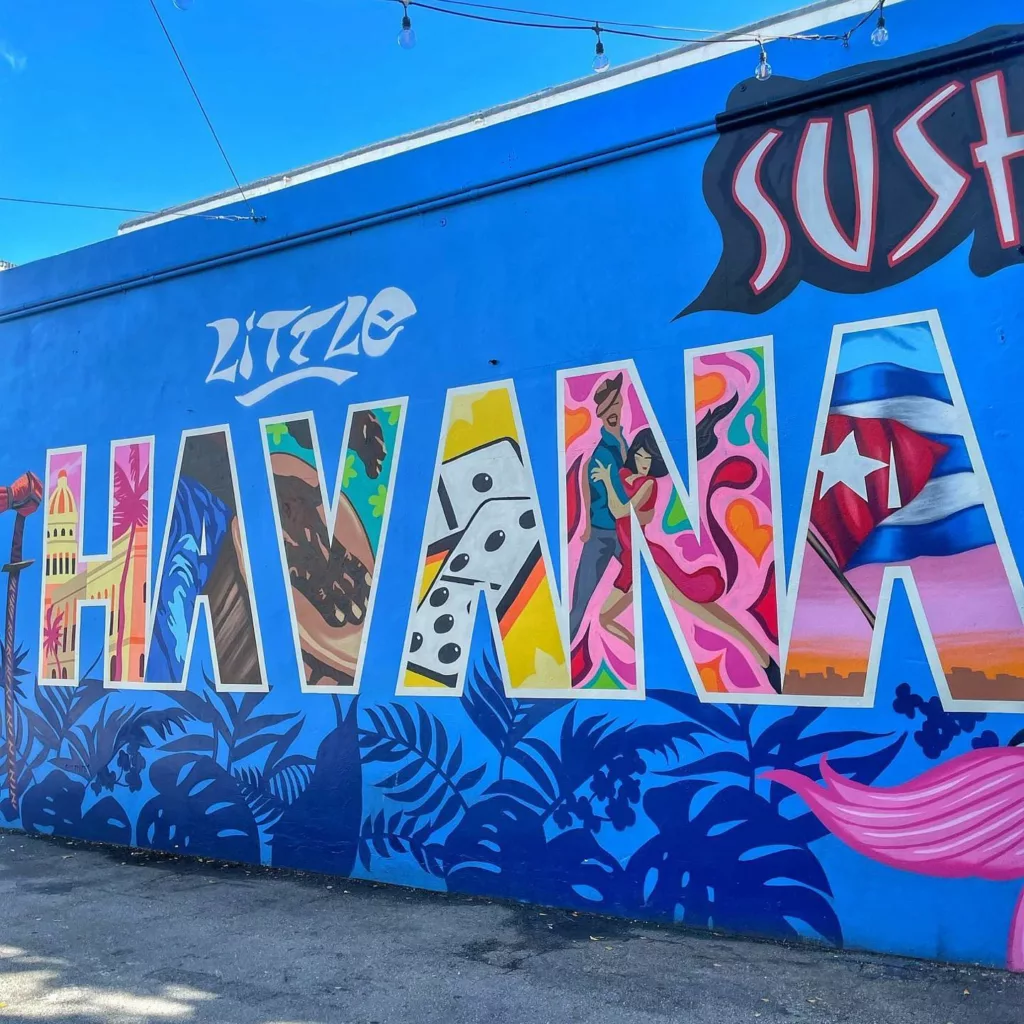 Little Havana is a reflection of authentic Cuban culture. You can plunge into rich Hispanic heritage at:
Viernes Culturales, or Cultural Fridays, is an event held every third Friday of the month. Cafes, bars, and galleries along SW 8th Street are open to celebrate the Cuban heritage and have fun. Feel free to join dance shows and drink some tequila;
The Futurama Building is a complex with 12 art studios inside. Here you will find fantastic works by local artists;
Cubaocho Art and Research Center is a unique multi-faceted space with an extensive collection of Cuban art, a bar, a cafe, live music, and dance classes. Get a cigar and join the discussions with locals. A mojito will definitely make it easier to learn some Spanish;
Miami-Dade College's Tower Theater is an Art Deco gem and an art house where you can watch independent films with subtitles.
Wynwood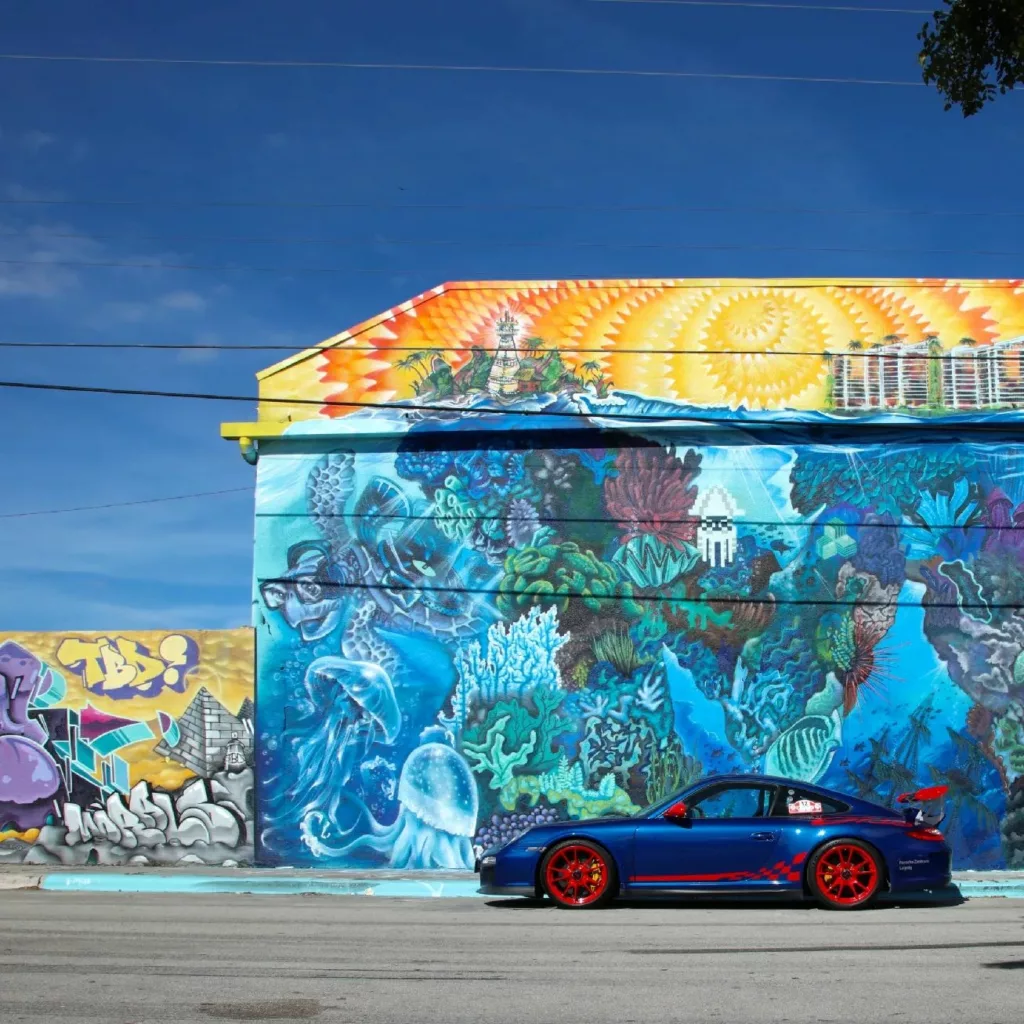 This district is known for its highly dense concentration of contemporary art. Here are some awesome galleries you might like:
Wynwood Walls. Notably, it is not a space for local hooligans to express their talent on the walls. It is an outdoor museum with murals created by famous street artists from all over the world. Collages by Shepard Fairey, geometric shapes by Maya Hayuk, cartoon characters by Kenny Scharf, and calligraphic wonders by Retna – these works are remarkably pleasing to the eye.
The Rubell Family Collection is a private art collection with works by the legendary Andy Warhol, Damien Hirst, Jean-Michel Basquiat, Jeff Koons, and others.
The Zadok Gallery focuses on innovative visual representations. It is a must if you like examining "weird textures" and odd objects hanging from the ceiling.
Plant the Future attempts to create a space/studio where animals, plants, and humans can co-exist peacefully. Have you seen mushroom reefs before?
Vizcaya Museum & Gardens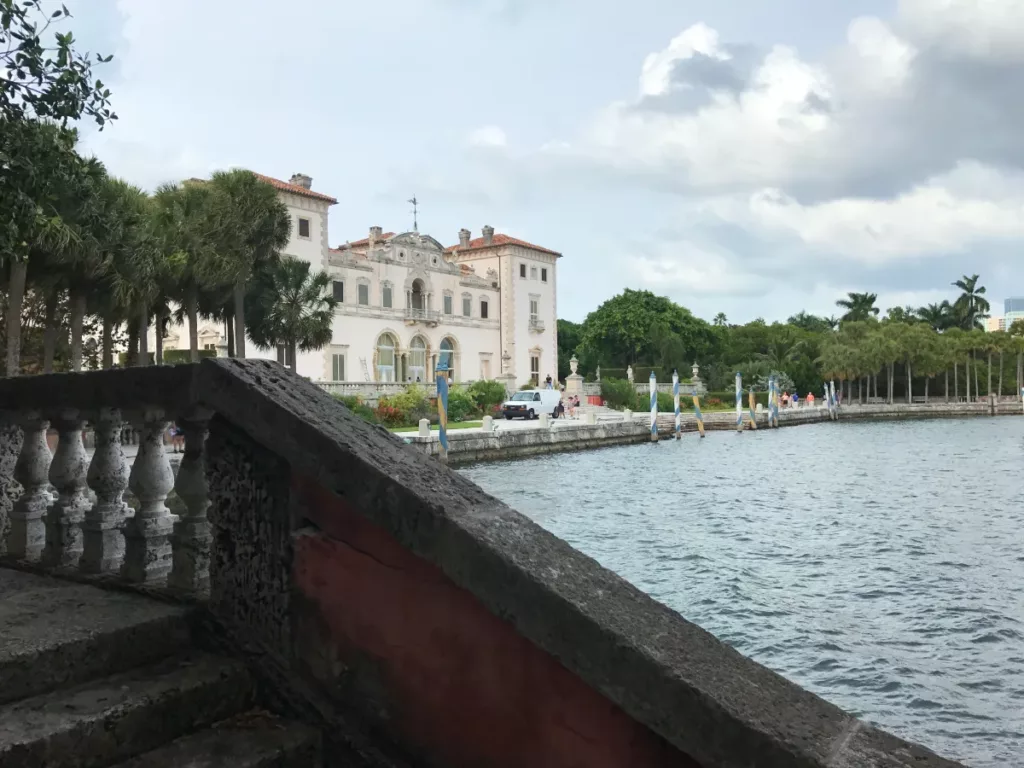 It is one of Miami's most important cultural and historical sites. Located on Biscayne Bay, this estate was built by industrialist James Deering in 1916 as a winter home. Today it is an iconic symbol of Miami's elegant past and present.
Vizcaya features ten acres of formal gardens with intricate pathways that lead you through lush vegetation, fountains, Baroque sculptures from Italy and France, gazebos bursting with vibrant flowers, and banyan trees dripping Spanish moss over ancient statues – all surrounded by water views. There is a lot to do at Vizcaya, including strolling along the museum grounds or taking a guided tour inside the house for insight into its unique architecture. The garden offers several self-guided tours focusing on themes like birdsong identification or plant life found throughout the property.
If you travel with kids, they have educational programs for children aged 6-12, which provide activities like art/history lessons related to artifacts found at Vizcaya mansion.
Food and Nightlife
Restaurants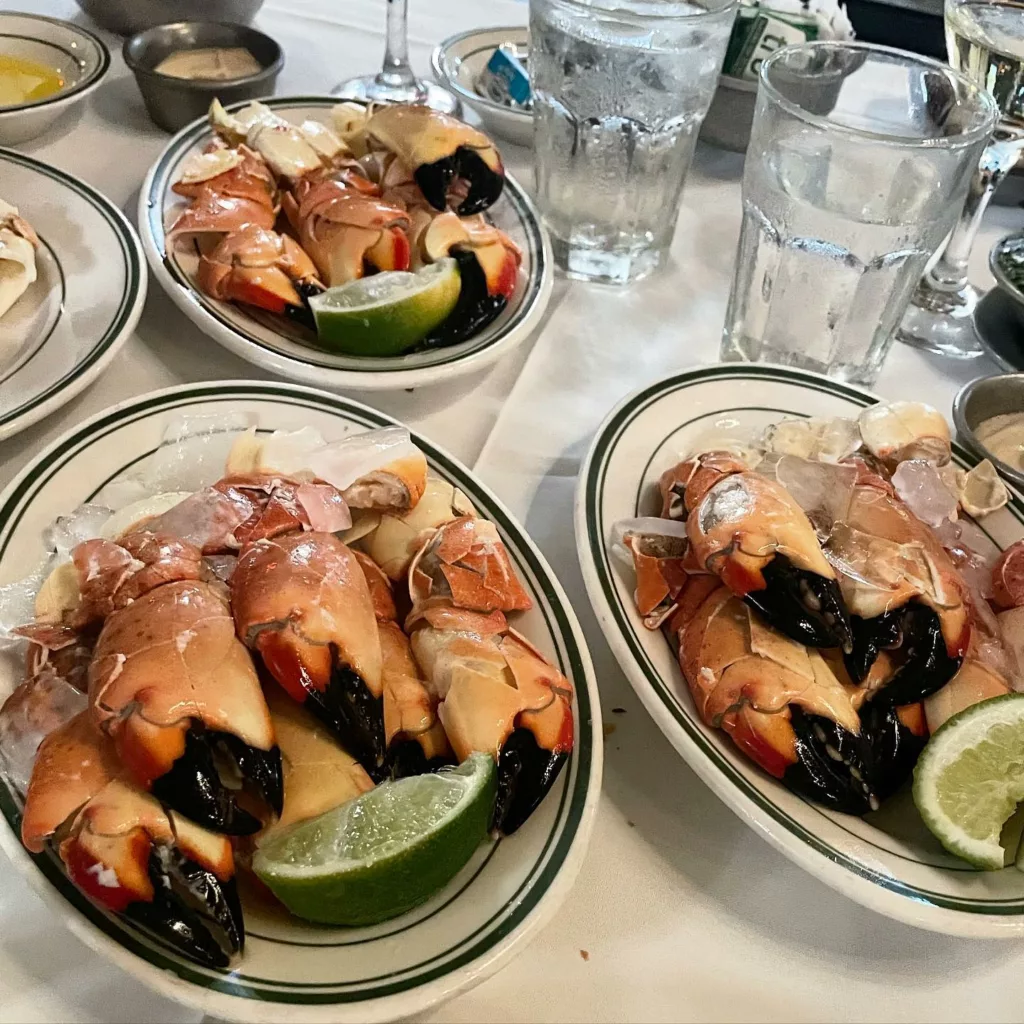 As a rule, American food is far from the most delicious and diverse. However, Miami cuisine specifically is top-tier! Local gastronomic gems are inspired by the ocean and Cuban recipes. In Miami, you will find the best crabs, ceviche (raw fish with citrus juices), arepa (flat, round patty with fillings), mofongo (fried and mashed plantains), and Cuban sandwiches in the US. Here is a short list of places with the best local cuisine:
Joe's Stone Crab
Marabu Restaurant
Bandeja Paisa
Mofongo Restaurant Calle 8
CVI.CHE 105
Aromas del Peru
Also, do not forget to try Cuban coffee in Miami. Coffee lovers often stop by Versailles, Panther Coffee, ALL DAY, Vice City Bean, and MIAM.
Nightlife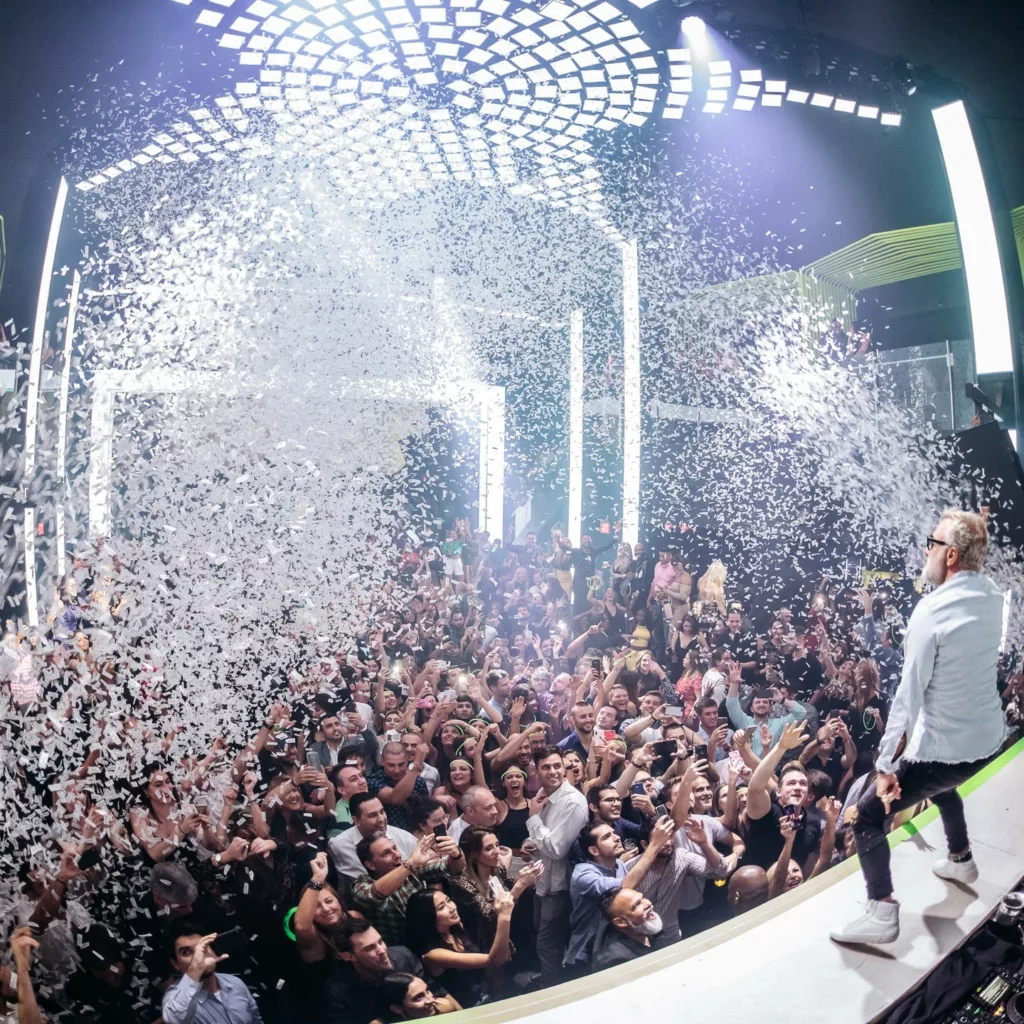 Alongside salsa evenings in Little Havana, Miami's Coconut Grove is known as a rowdy party scene for locals on the mainland. South Beach is known as a never-sleeping place that offers an unforgettable experience for every taste. And Downtown Miami also boasts some great clubs, despite being considered less crowded.
STORY is a huge club that focuses on electronic dance music. People stay here till the morning!
LIV is the most popular spot. It is an 18,000-square-foot mega club that hosts the loudest parties with famous DJs and light shows.
Floyd is a less crowded and more intimate place. Check out the program before your visit, as it ranges from jazz to hip-hop and EDM.
Basement provides several activities with nothing in common, such as ice skating, bowling, and dancing. It is a great spot to get lost in music played by top DJs worldwide.
Miami's travel tips
Grab some fancy outfits to be on top at nightclubs.
Prepare some lunchboxes before going to the beach to save some money on overpriced restaurants.
Be ready to spend more than expected. The prices throughout Miami are high and sometimes very inconsistent.
Bring sunscreen!
Some controversy about Miami
Despite being a sweet spot for expats, Miami's reputation is not entirely clean. While some locals live their best lives by the beach, others wish they could move elsewhere.
First of all, Miami's summers are extremely hot and humid. Even locals feel the need to stay indoors, by the air conditioner during the summer.
Secondly, the navigation here feels like a nightmare. Even if one uses a map, the directions are far from obvious, so people often confuse the beaches, especially in the Miami Beach area.
Thirdly, traffic jams here make it tough to make plans. Since the 1990s, local authorities have promised to extend the Metromover (a mass transit rail service) from the mainland to Miami Beach. The start of construction is now scheduled for 2025, and if it finally happens, the transit through Biscayne Bay will be much quicker, but I would not count on it.
Frequently Asked Questions
Is it better to stay in Miami Beach or Downtown Miami?
It depends on your preferences. Do you love exploring museums, cultural hubs, libraries, and cinemas in a new city? Then choose the mainland part. Are you dreaming of a deserved vacation on the beach with a Pina Colada and night parties? In this case, staying at Miami Beach is a better choice.
Why is Miami Beach separate from Miami?
For historical reasons, Miami and Miami Beach are different municipalities with their own governing bodies.
What part of Miami is the nicest?
The question of aesthetics is always subjective, but my favorite part of Miami is Little Havana. While not glamorous or opulent, it exudes an immaculate Latin vibe that makes people want to head toward South America.
Why is Miami Beach so famous?
Many millennials know Miami Beach's landscapes from the famous video game Grand Theft Auto: Vice City. Also, Miami is one of the hottest places in the US, with excellent, safe beaches.
What are the best neighborhoods in Miami?
Based on the architecture, facilities, and recreational activities, the best neighborhoods of Miami are Coral Way, Brickell, Wynwood, Little Havana, and Downtown.
Final Thoughts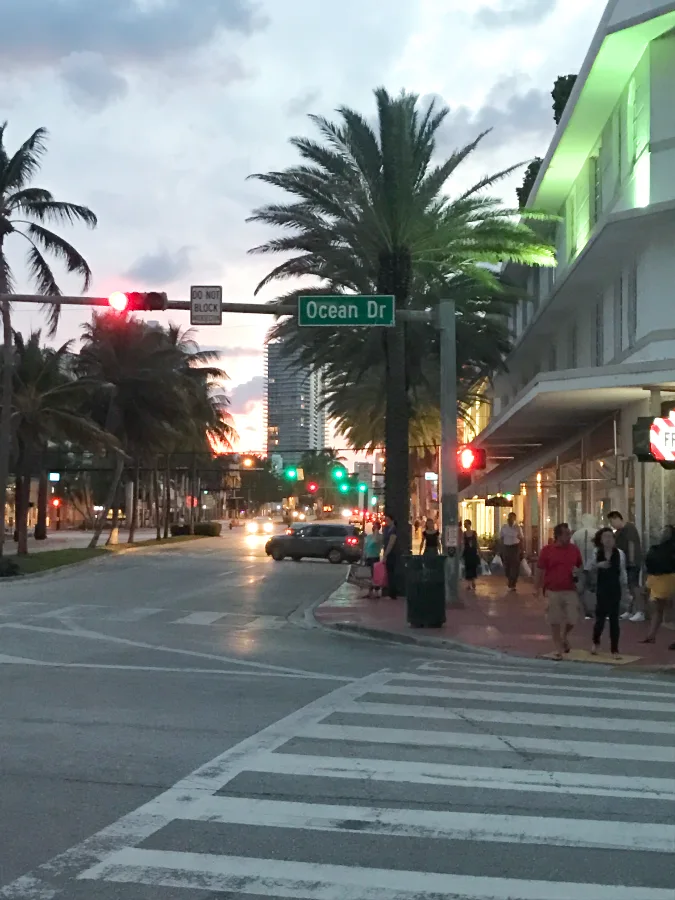 Even though Miami would not be my top destination, there are still some alluring spots to check out. For example, you can dive into authentic Cuban culture in Little Havana, have a couple of Mojitos or tequila shots, and learn some Latin dances.
The Wynwood district is the way to discover the best collections of contemporary art in the world for all tastes. The restaurants offer top-tier cuisine that will make you eat yourself into a food coma.
The clear waters of Biscayne Bay are literally the best to swim in peace and tranquility, and at South Beach nightclubs, people get lost in the music and have the most adventurous nights of their lives!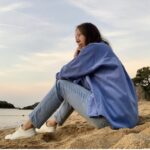 Hello, my name is Nadia.
I usually write about traveling (there are so many places to fit all the lifestyles), relocation (finding a job overseas or moving without losing an income), and living in a foreign country (adapting to a different culture and mentality). Follow me on Twitter, Facebook, Instagram, or LinkedIn!
This post might include some affiliate links. If you make a purchase through these links, I may earn a small commission at no additional cost to you. I appreciate it when you use my links to make purchases.