Top 25 Fun Things to Do In South Beach Miami in 2023
Nadia Podrabinek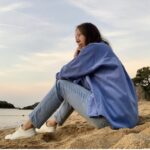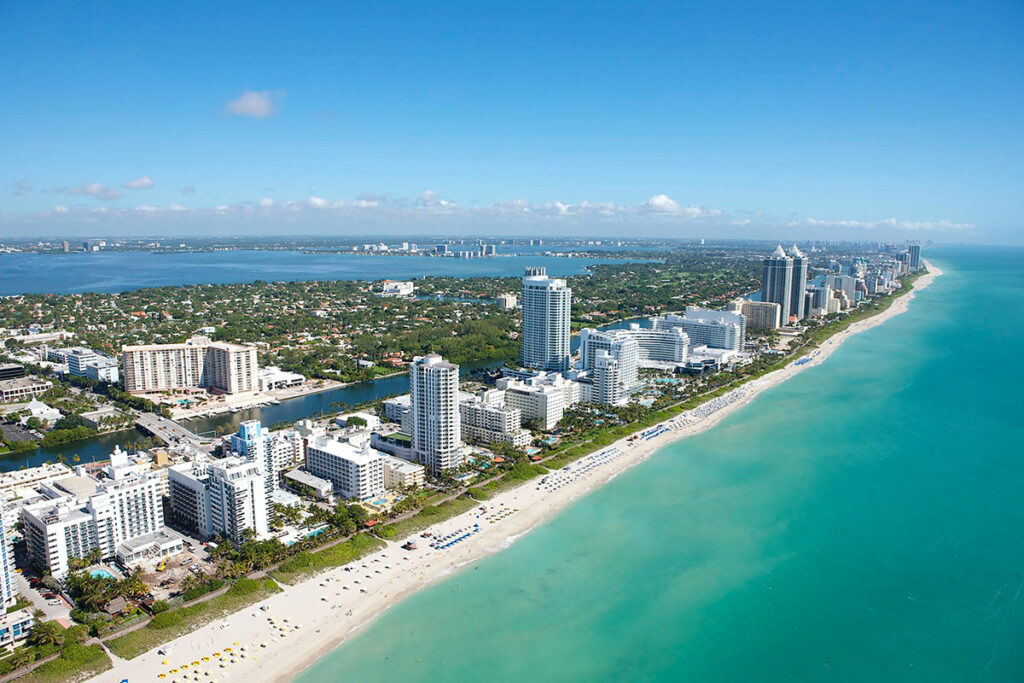 What are the first things that come to your mind when you think of Miami? I'll go first: pristine beaches, non-stop nightlife, Art Deco architecture, and diverse culinary scene. Nothing embodies these descriptions more than South Beach, a city that fuses mid-century modernism with quintessential Floridian charm.
Beyond its iconic shorelines with aquamarine waters and legendary pastel-hued Art Deco buildings, South Beach has no shortage of great clubs, restaurants, and shopping centers to choose from. This article is a comprehensive deep-dive of everything South Beach has to offer, from beach activities to cultural and artistic experiences.
Let's get right into it!
---
Key Takeaways
South Pointe Pier is a popular destination for locals and tourists alike. At the pier and connecting beach, you can jog, bike, fish, walk your dog, swim, and surf for free.
From the beaches north of Lincoln Road to Ocean Drive, South Beach lives up to its name for having some of the nicest beaches in Miami. Most of these beaches offer dozens of watersport activities to try out, from parasailing to scuba diving.
When it comes to food, you're spoiled for choice. Visit Prime Italian for Italian food, Joliet for Southern food, and Byblos Miami for Mediterranean food.
Since South Beach is pedestrian-friendly, the best way to get around is on foot.
Though notoriously expensive, there are dozens of cheap and free things to do in South Beach—like spending the day on the Miami Beach Boardwalk, taking a self-guided walking tour around Art Deco, and visiting the Wynwood Walls.
If you enjoy shopping, the Lincoln Road Mall is the best place to go as it features over 200 shopping destinations.
---
A Map of Top Fun Things to Do In South Beach Miami
Things to do in South Beach: tourist attractions, beach activities, nightlife, and more!
South Beach, Miami is a neighborhood that keeps on giving. With an exciting nightlife, fine oceanside dining, world-class shopping, and jaw-dropping historic views, you're guaranteed to have the time of your life in this charming destination.
Tourist Attractions
Art Deco Historic District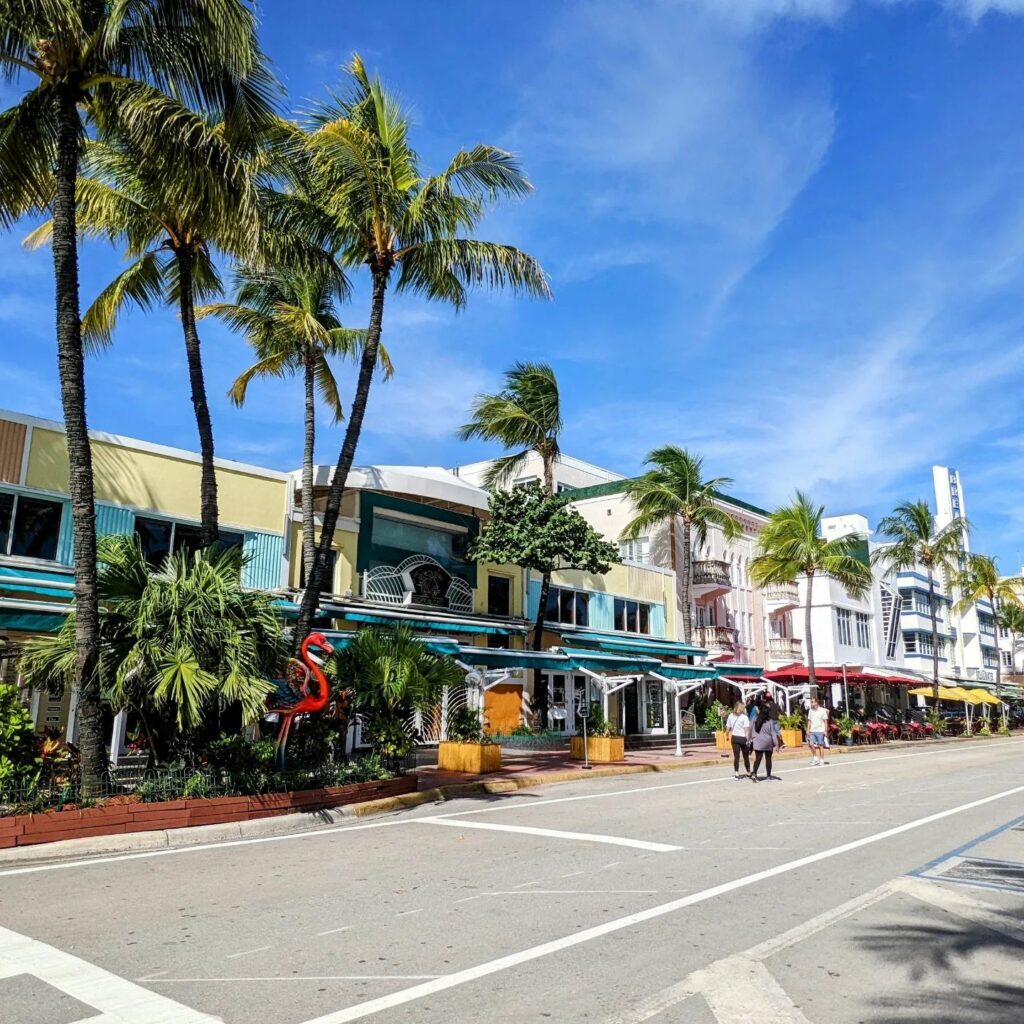 Located between 5th Street and 23rd Street along Collins Avenue, Washington Avenue, and Ocean Drive, the Art Deco Historic District is an excellent case study of an ugly duckling turned beautiful swan.
What was once an abandoned, crime-ridden area is now famous for its impressive architecture, colorful buildings, and century-old history.
The Art Deco Historic District boasts the largest collection of Art Deco architecture, with over 800 eye-catching historic buildings and over-the-top ornamentation. It perfectly captures the glory days of the 1920s and 1930s Miami, fusing tropical, pastel colors with bright neon lights.
Ocean Drive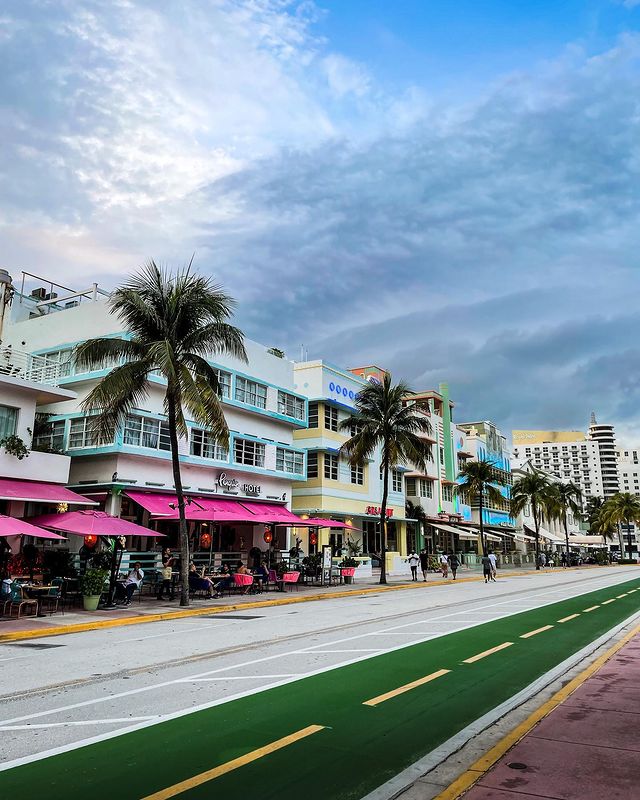 As one of Miami's most iconic streets, it doesn't come as a surprise that Ocean Drive is featured on this list. It has something for everyone, from romantic seaside eateries and deluxe oceanfront hotels to epic pool parties with celeb DJs to LGBTQ+ scenes.
While on Ocean Drive, don't forget to check out its many star-studded restaurants. Gianni's at The Villa Casuarina offers upscale Mediterranean food while A Fish Called Avalon serves the most excellent seafood.
If you've got space for seconds, I highly recommend Prime 112 Steakhouse for its mouth-watering dry-aged beef, Kobe sliders, and truffle lobster Mac 'n' Cheese.
Lincoln Road Mall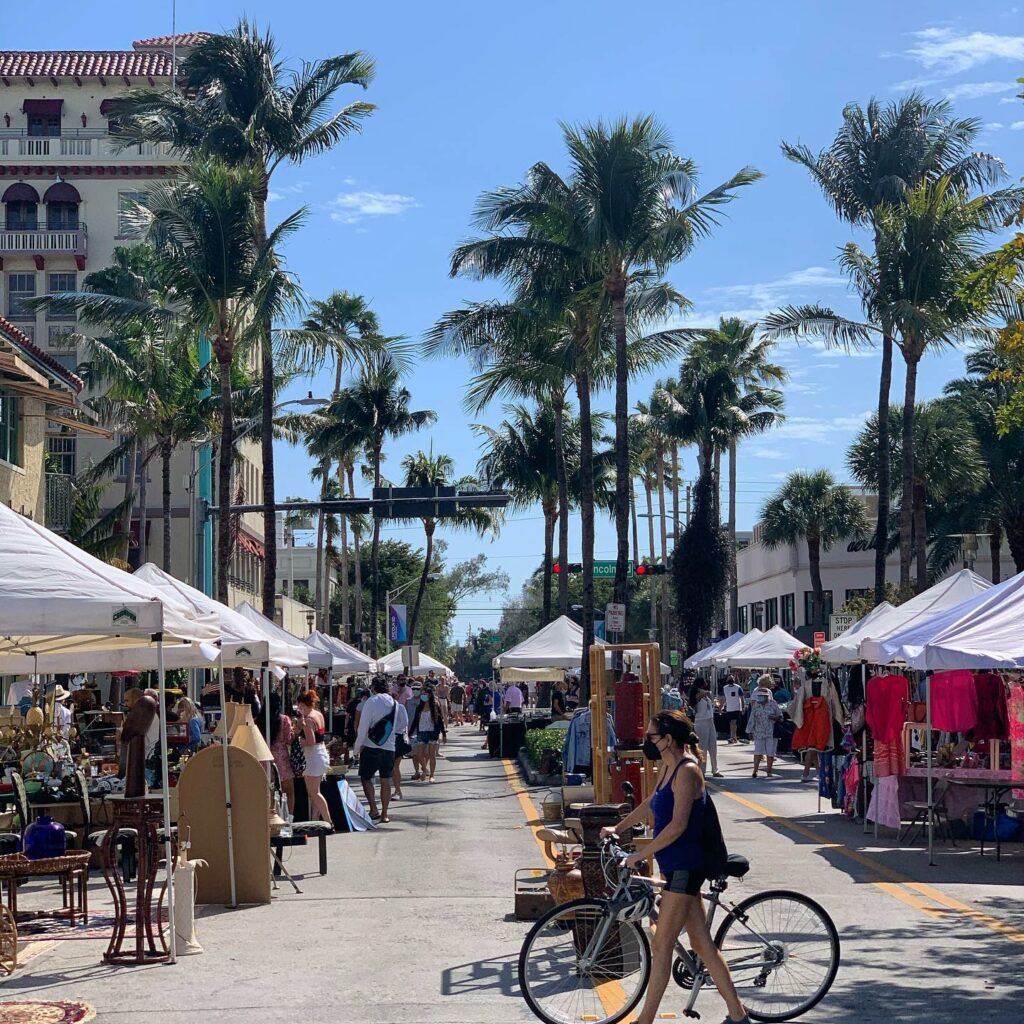 If you're fond of shopping, there's no better way to spend an afternoon than at Lincoln Road Mall. With over 200 local merchants, designer boutiques, and national retail stores, you'll surely find what you're looking for—and more—in this shopping district!
Stretching for about a mile between Alton Road and Washington Avenue, Lincoln Road Mall is America's first pedestrian-friendly outdoor shopping center.
In addition to its rows of shops and outdoor cafes, it hosts several events and live performances throughout the year. If nothing else, visitors can wander around and enjoy its many street performers, art galleries, and Neo-Baroque architecture.
South Pointe Park Pier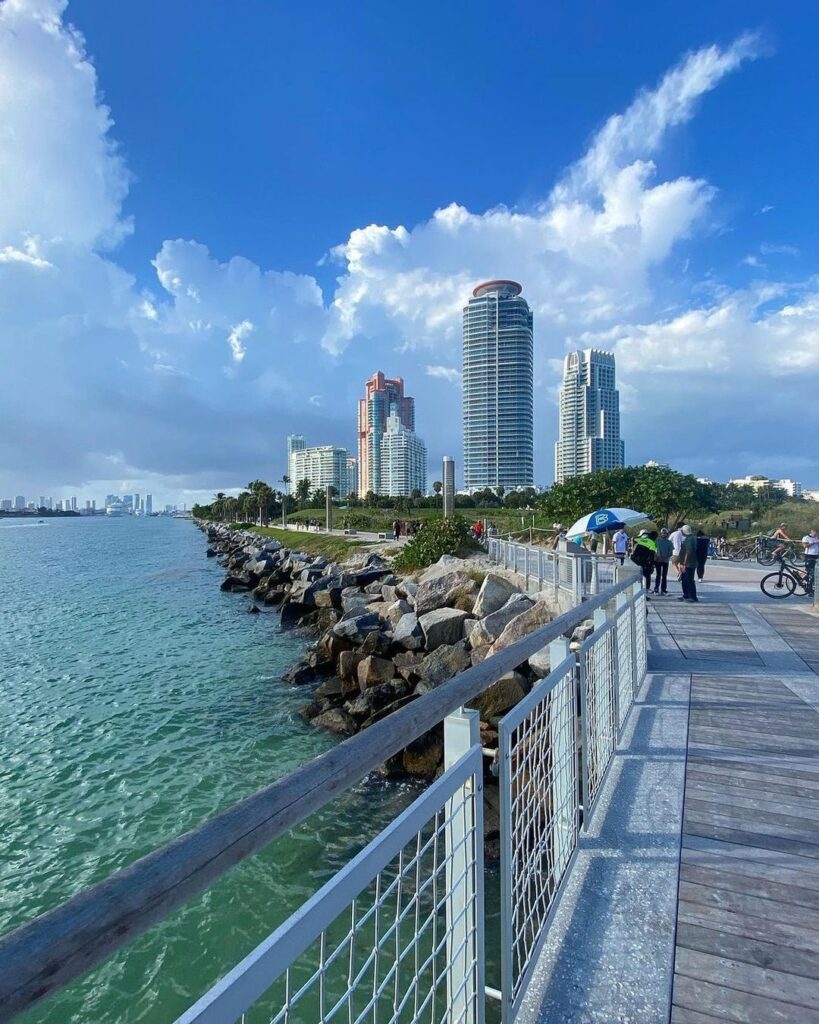 South Pointe Park Pier is a 450-feet long pier that offers stunning views of South Pointe Beach, Biscayne Bay, and the Miami skyline. The park surrounding it is covered by beach grass, making it a go-to spot for joggers, bikers, and groups gathered for yoga, kite flying, or just soaking in the view.
For all you anglers out there, rejoice: in South Pointe Park Pier, you're free to cast out a fishing line and fish! Recycling bins for fishing lines are at arm's reach, and you'll even find spaces to wash and cut any fish you catch.
The pier is open from sunrise til sunset, so you can spend the whole day fishing if you wish. You can fish for free as long as you have a fishing license.
Beach activities
Enjoying the sun and sand
South Beach is a mellow, family-friendly beach destination. With ample shade trees and gorgeous ocean fronts, enjoying the sun and sand has never been better. Recline on a beach blanket or a cushy lounge chair for an idyllic day under the sun, listening to the waves and birds chirping as you bask in the scenic views the beach has to offer.
If you stay a while longer, you'll get the honor of witnessing the skyline turn into a kaleidoscope of golds and fuchsias, and the sounds of Latin music pouring out of the restaurants, bars, and clubs as the night comes to life.
Water sports
South Beach offers a variety of water sports, including paddle boarding, flyboarding, surfing, parasailing, and many others.
If you want to go scuba diving, sign up for a session with South Beach Divers, one of the best scuba diving centers in Miami. Ocean Drive, South Pointe Park Pier, and Lummus Park have jet skis and sailboat rentals on-site, allowing you to ride the waves at your leisure.
Seaside dining
In South Beach, you're spoiled for choice when it comes to food and drinks. Ocean Drive is lined with restaurants and bars, and most of these spots don't mind if you show up in beach gear (though a cover-up or Tee is always appreciated!).
If you're feeling Italian, you can't go wrong with Macchilina, one of the best Italian restaurants in the whole of Miami. It's almost always packed, so make sure to schedule a reservation beforehand. The restaurant serves about six kinds of pasta (not including daily specials) that you simply must try.
If you're craving Southern food, Joliet is the place to be. They don't overcomplicate the classics, and their dishes always taste like home.
Cultural and artistic experiences
The Bass Museum of Art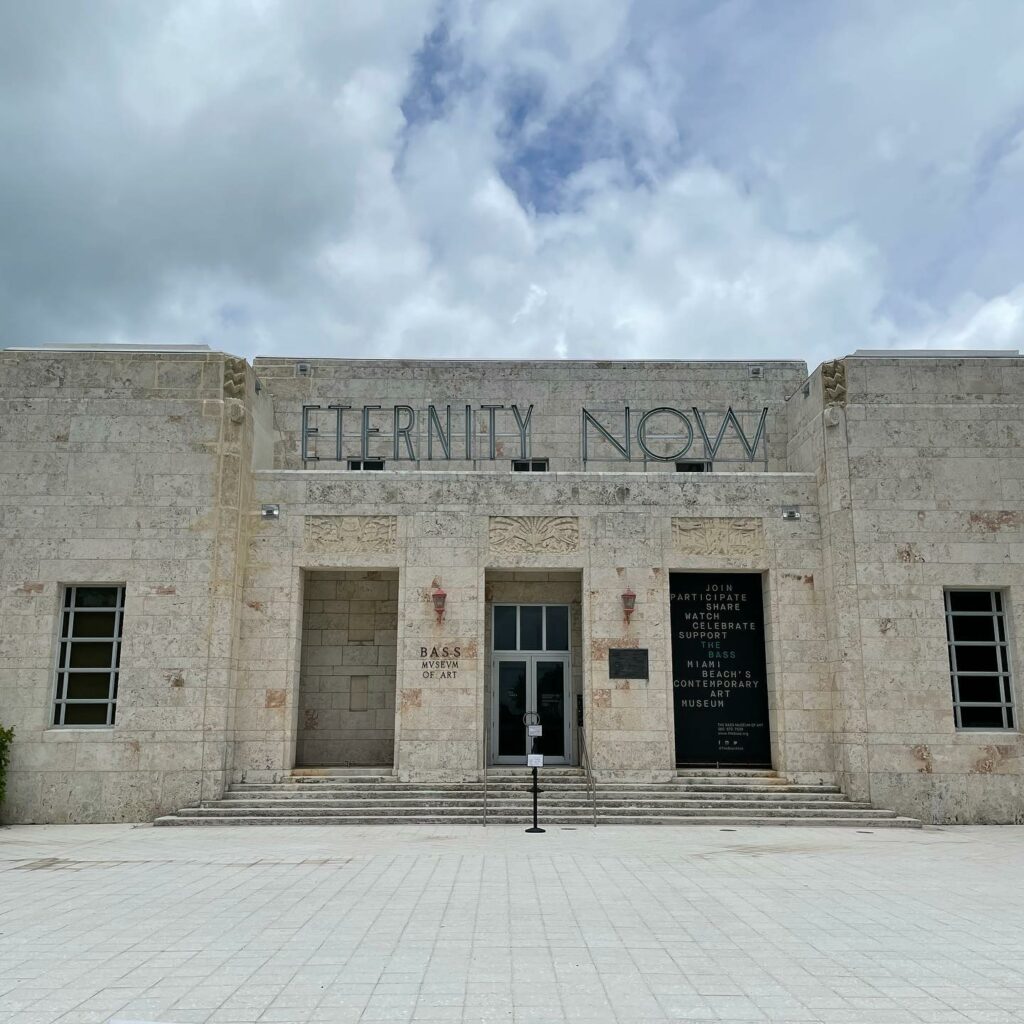 Located at 2100 Collins Avenue between 21st and 22nd Street, the Bass Museum of Art specializes in international contemporary art from the Renaissance and onwards.
The museum regularly hosts contemporary exhibitions, lectures, artists' projects, concerts, and workshops year-round, offering unique experiences regardless of when you visit. It gets pretty crowded during the weekends, so it's best to visit on a weekday.
The museum is spacious and stylish, with enough breathing room to stare at the art as long as you like. You can take pictures of most of the exhibition, but it's wise to ask the front desk personnel to verify which are approved.
New World Center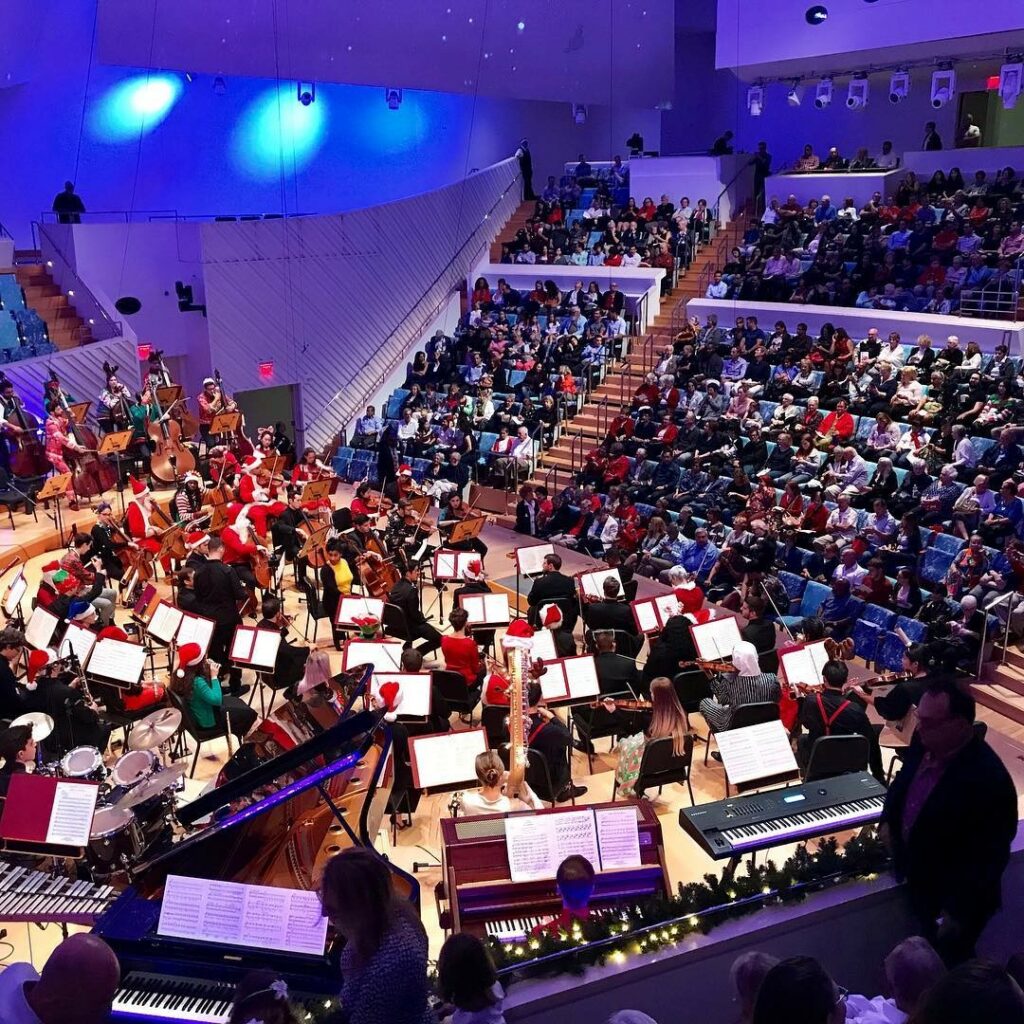 Regardless of whether or not you're a classical music lover, the New World Center—a state-of-the-art concert venue located on 17th Street, Miami Beach—is well worth the visit.
With its unrivaled architecture and world-class facilities, it's easy to see why the New World Center is a popular destination for locals and tourists alike.
There's always a live concert going on at the New World Center, so be sure to check the event calendar before you go. If you're lucky, you might catch a symphony performance by some of the world's most talented musicians. Last year's season featured famous classical artists like violinist Randall Goosby, cellist Alisa Weilerstein, and pianist Yefim Bronfman.
Art Deco Museum and Guided Walking Tours
If you're in or near Ocean Drive, stop by the Art Deco Museum for an enlightening overview of the art deco district. The two-hour guided walking tours provide an introduction to art deco, as well as Miami Modern (MiMo) and Mediterranean Revival styles found in the district's restaurants, hotels, and other architecture.
The tour educates visitors about the signature elements of the presented exhibits, delving deep into why neon lighting, glass blocks, round porthole windows, etc. were used in certain buildings.
Miami City Ballet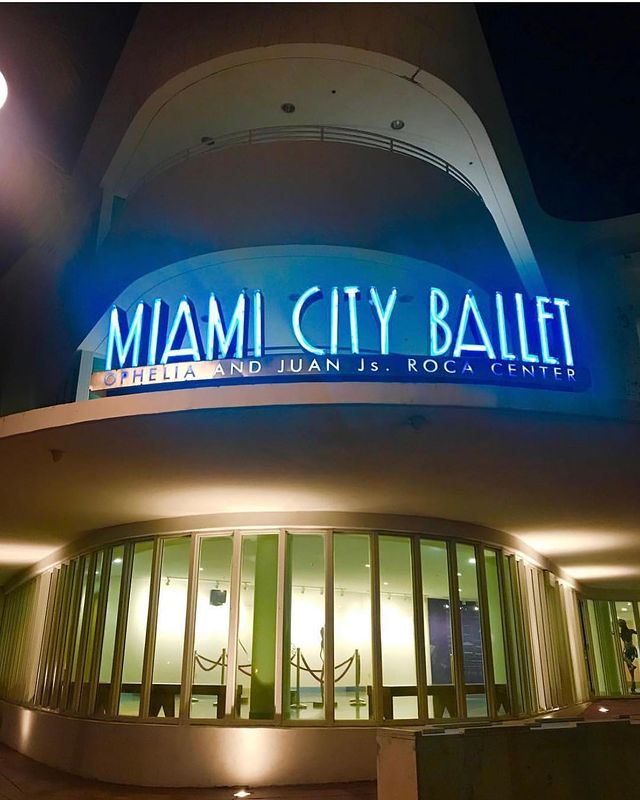 Miami City Ballet is a prime location for those who appreciate theater and the sophisticated art of ballet. Every performance is beautifully and flawlessly executed, so much so that you won't be able to take your eyes off the dancers lest you miss a move!
The set and production design are phenomenal, as with the costumes and orchestra. It's a feast for the eyes, offering an enchanting and memorable experience for the audience.
The outdoor activities
Miami Beach Botanical Garden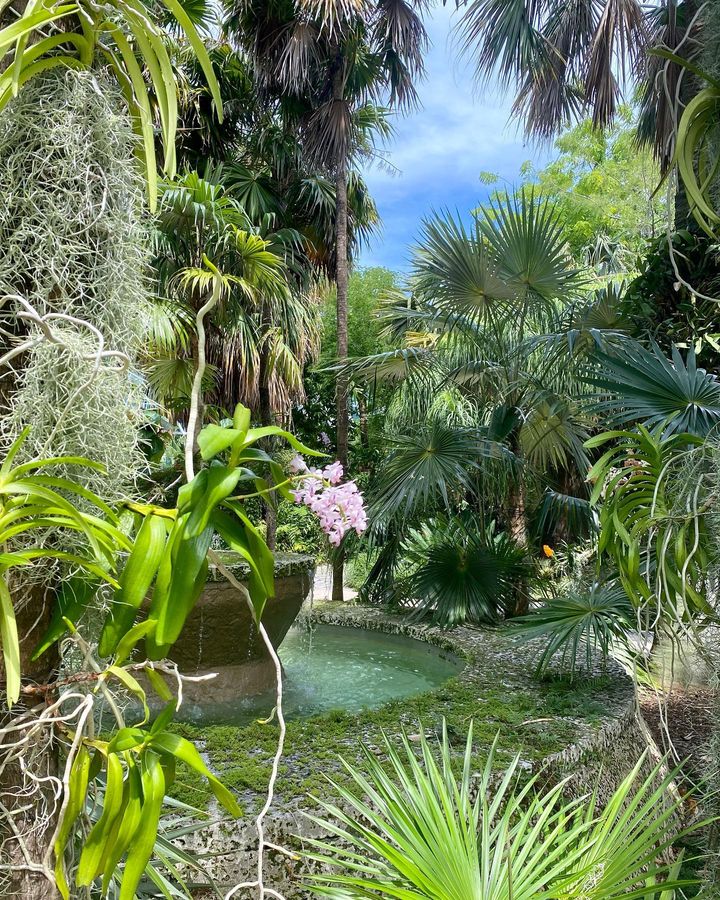 The Miami Beach Botanical Garden is a 50-year-old, 2.6-acre urban garden that hosts a variety of classes and events, including orchid exchanges, yoga and meditation classes, live music, and horticultural seminars.
With hundreds of native Florida plants scattered about, including palms, bromeliads, and cycads, the botanical garden is a prime destination for when you want to escape the bustle of the city.
Flamingo Park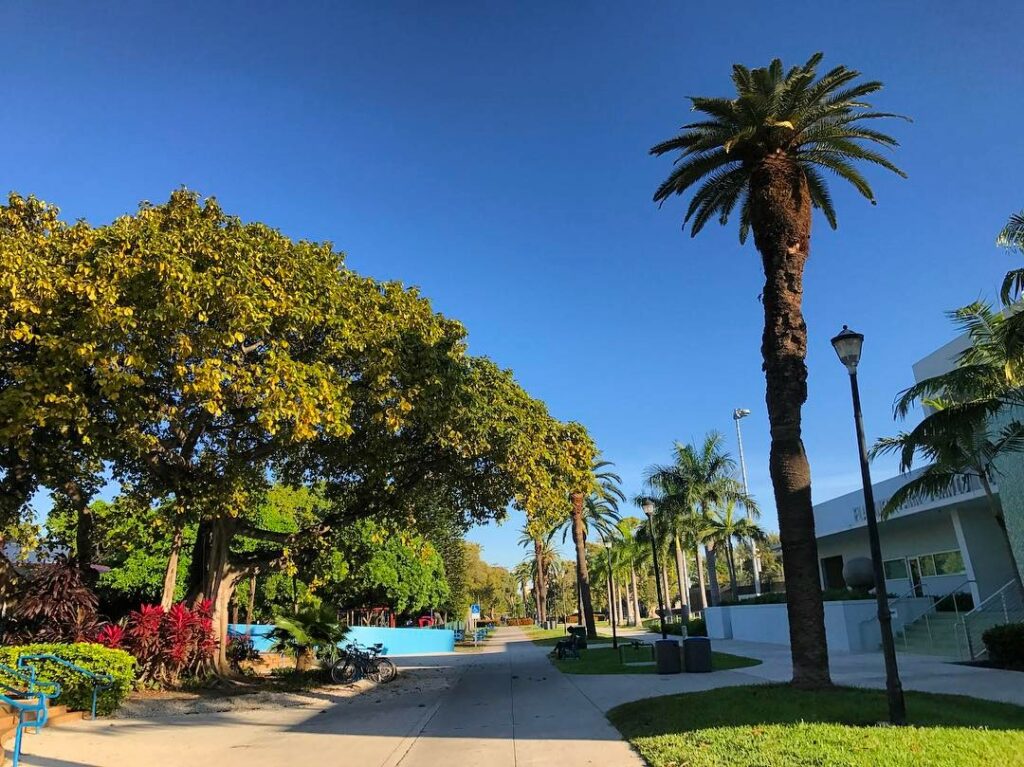 Flamingo Park offers dozens of fun activities that any member of your family can enjoy. From roller coasters to carousels to bumper cars, there's a ride for everyone.
There's a minimum height restriction of 3 feet (1.07 meters) on many of the rides, but kids below the recommended height can still go on certain rides so long as they're accompanied by an adult.
Younger kids get to enjoy pirate ship-themed play areas, interactive water adventures, and exciting (but slow-moving) roundabouts. Children's Planet—a special section that houses friendly animals—lets kids slide and climb in tunnels and on fake trees, allowing them to imitate the climbing skills of the resident meerkat, mongoose, and coati.
There's as much to offer for adults, with a sizable selection of (terrifying) thrill rides like Mumbo Jumbo's 112° vertical drop and the rapidly accelerating Velocity ride. You'll also find Sik, a 10-inversion roller coaster that measures 2750 feet (875 meters) long and reaches a dizzying 100 feet (33 meters) high.
South Pointe Park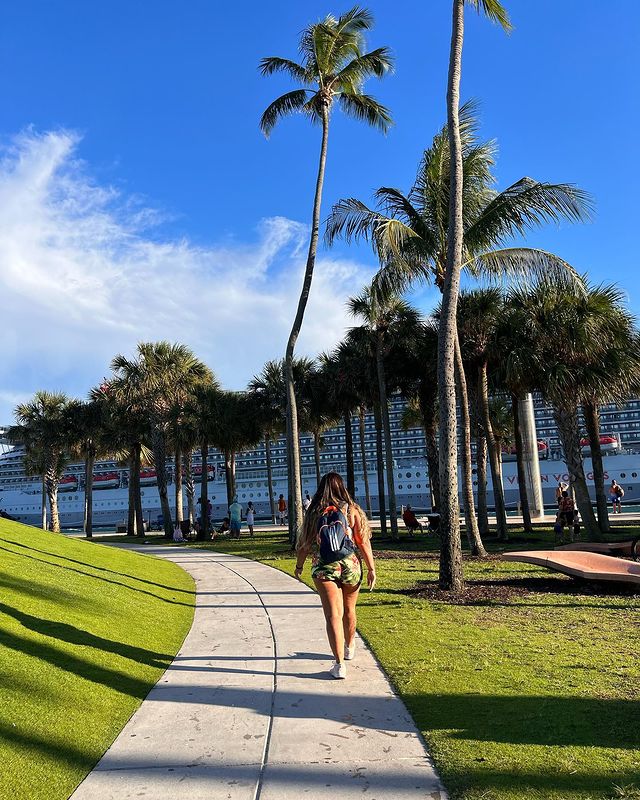 Nestled at the southern tip of Miami Beach, South Pointe Park is a 17-acre urban park that features grassy knolls, walking trails, fitness areas, and stunning panoramic views of the ocean and skyline. The park offers a variety of activities, including sunbathing, swimming, picnicking, fishing, and surfing.
Nightlife in South Beach Miami
Notable Clubs and Bars
There are dozens of clubs and bars in South Beach, with the most notable being Do Not Sit On the Furniture, Story, Twist, and Hyde Beach.
Do Not Sit On The Furniture is a cozy boutique-type nightclub owned by DJ Behrouz. It's a reliable first choice for those looking to dance and meet new people, plus it looks fancy to boot.
Story is another famous club in South Beach, with Grammy-winning artists like Travis Scott and other big-name DJs tearing the house down on a weekly basis.
For the LGBTQ+, you shouldn't miss the quarter-century-old gay club Twist. Clubs of similar fashion have come and gone, but Twist remains to be the place for LGBTQ+ peeps to end their night.
And, finally, there's Hyde Beach, a Vegas-style club known for its daytime pool parties and hard-hitting night performances. If it's champagne and wine you seek, this is the place for you!
Comedy Shows
In South Beach, you can regularly catch comedy shows in comedy clubs like the Villain Theater, Have-Nots Comedy, and Jeff Quintana Comedy and Communication.
All three comedy clubs offer improv comedy, sketch comedy, standup comedy, and the occasional drag performance. You'll find tickets to their respective websites, as well as upcoming performances.
Live Music Venues
South Beach is rife with live music venues. From orchestra to acoustics to rock-and-roll, you're guaranteed to find a live music performance that suits your taste.
If you're into classical performances and orchestra, visit the New World Center on 17th Street.
If you're looking for something a bit less on the professional side, check out the dinner and show provided by Mango's Tropical Cafe.
North Shore Bandshell is another awesome music venue to visit. It isn't as flashy as the aforementioned locations, but it's a delightful spot for small concerts. It often features up-and-coming bands as well as talented young musicians.
Best places to eat in South Beach
Joe's Stone Crab
Loved by tourists, locals, and industry vets alike, Joe's Stone Crab is time and time again dubbed as the holy land for stone crabs.
The restaurant has a notoriously long wait time, but the food is so good that people are willing to wait hours till they get a table of their own. Yes, it's that good. If you're in a rush, don't worry: you can grab some claws to-go!
RED South Beach
Looking for no-nonsense meat dishes and juicy steaks? RED South Beach is your answer. As a favorite among Miami locals and one of the Top 10 Steakhouses in the US, you can't go wrong with any cut of beef alongside mac 'n' cheese or mashed potatoes. In the mood for seafood or pasta dishes? They've got that, too.
The restaurant may not be easy on the wallet, but the food is so delicious that it's worth every dollar spent. Plus, you get to eat in an intimate, swanky setting with stunning views—is there any better way to spend a day out with your loved ones?
Prime Italian
Prime Italian is the place to go if you're looking for heavy, guilty-pleasure Italian food that hits all the right spots. It isn't to be confused with its sister restaurant Prime 112, which primarily serves steaks.
This Italian offshoot makes some of the tastiest Italian food South Beach has to offer. Italian specialties like parmesan and meatballs are served with authentic Italian flavors and home-style cooking, while modern dishes like Chilean sea bass pasta offer a unique combination of flavors.
Taquiza
Known for serving slow-cooked proteins wrapped in blue masa tortillas, Taquiza is one of those food joints you visit for a quick but filling snack. Just walk up to the window, order a taco (or five), and take the food back to your buddies at the beach.
Taquiza also offers a variety of snacks, like elote (grilled corn on the cob), quesadillas, tostada, and churros. The best part is, the food is super cheap. Once you get a bite of Taquiza's tacos, you'll want to keep coming back for more.
Byblos Miami
For all you Mediterranean food lovers out there, this goes out to you.
Byblos Miami serves fresh-out-of-the-water seafood dishes like harissa salmon that melts in the mouth and grilled branzino layered with saffron and green chermoula. Both dishes are served with tahini, hot sauce, and za'atar.
The ribs they serve practically slide off the bone and the couscous, made in-house, is light and fluffy. End the meal with a serving of black or green tea to get the full experience. If you're looking for something stronger, they also offer tequila, bourbon, vodka, or gin.
Shopping
In South Beach, you'll find yourself surrounded by stores on every corner. From high-end boutiques like Stella McCartney and Intermix to mainstream stores like Zara and H&M, you'll find no shortage of places to shop.
Lincoln Road Mall is arguably the most famous shopping spot in South Beach, littered with over 200 retail stores and restaurants. Even if you spend the entire day at Lincoln Road Mall, you won't be able to visit every single one due to how plenty there are.
If you're more into luxury shopping, you'll find a good collection of stores at the Fontainebleau Hotel Miami Beach. Examples include Aquamarine, Ida & Harry, and Timeless.
The Bayside Marketplace is a bit more affordable, with thrift stores and family-owned businesses lining the streets. At Bayside, you can either shop till your feet hurt, people-watch, eat, listen to live entertainment, lounge, or all five at the same time. Boat tours are also available!
Family-friendly activities
Miami Children's Museum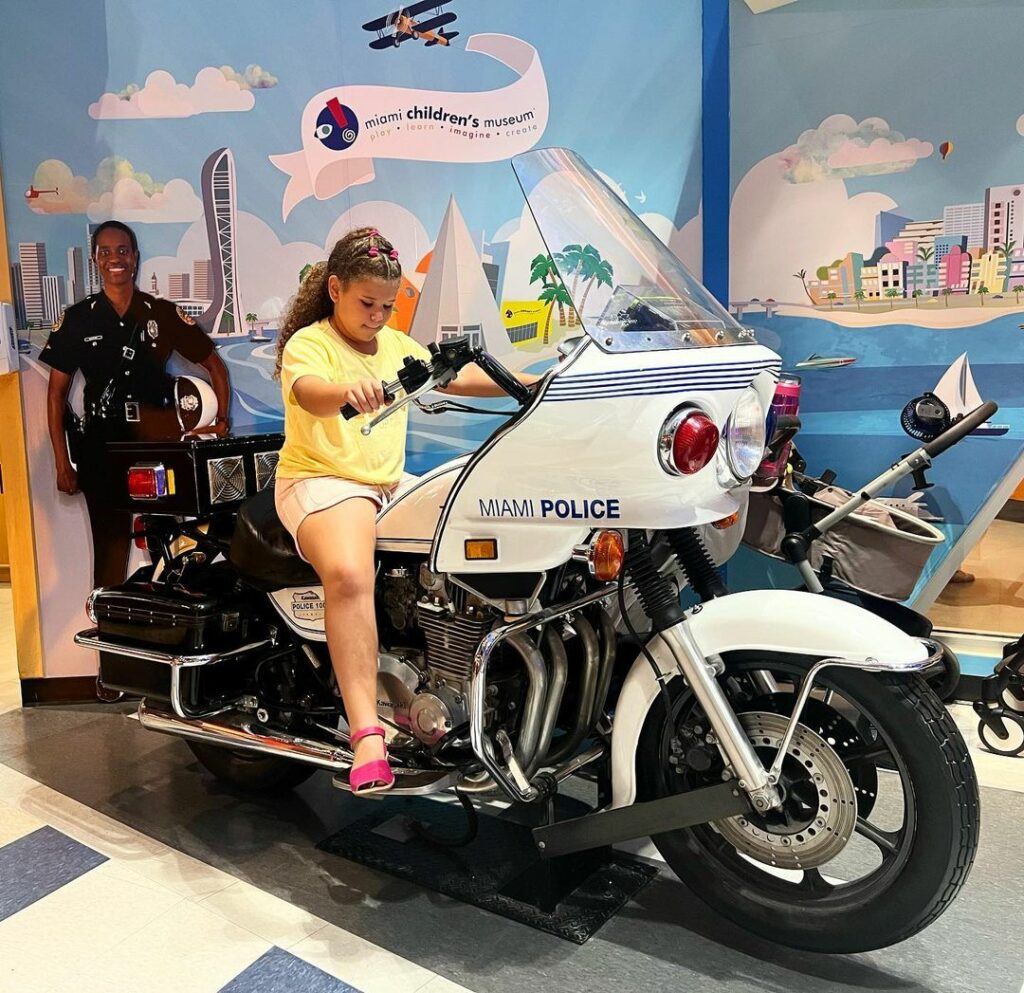 Miami Children's Museum is a museum-based educational institution that encourages young visitors to play, create, learn, and imagine.
Formerly known as the Miami Youth Museum, the Miami Children's Museum offers classes, programs, and learning materials related to arts, community, and culture to any child willing to learn. It's all-inclusive, providing support for special needs and bilingual children. The museum's interactive nature makes it feel like a playhouse, allowing children to have fun while learning.
Encompassing nearly 60,000 square feet of space, this museum is a go-to field trip for local school kids, so you'll almost always run into children when visiting. Don't worry about overcrowding, though; the museum is incredibly vast with manageable facilities.
Guided tours are optional but not necessary, as you could simply let your kids lead through its countless interactive functions.
Jungle Island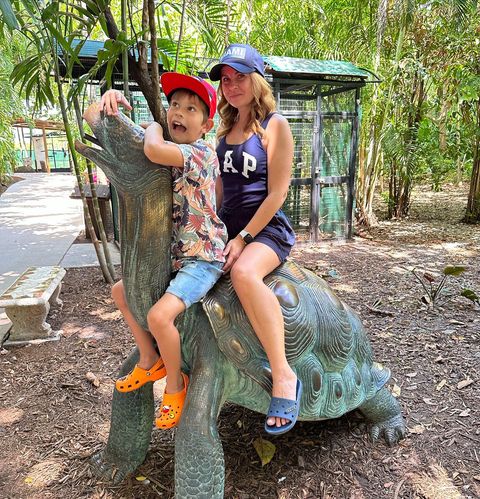 Jungle Island is a zoological eco-adventure park located in the heart of Miami. The zoo is home to several dozens of unusual and endangered species, including African penguins, lemurs, albino alligators, and countless exotic birds.
Jungle Island offers several attractions and activities to encourage learning and adventure, such as aquatic activities, treetop zip lining, adventure trails, and cultural activities. If you pay a bit extra, you and your little one can get the chance to mingle with furry and featured friends.
Miami Seaquarium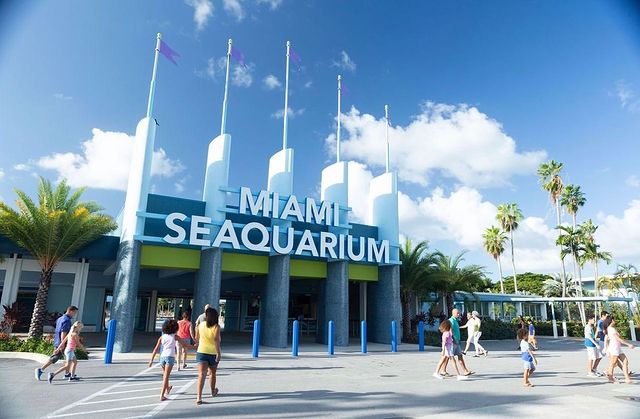 Opened in 1955, Miami Seaquarium is one of the oldest aquariums not only in South Beach but across the United States. The massive 40-acre facility brings in at least half a million visitors each year, making it among Miami's biggest attractions.
Upon entering the aquarium, you'll be met with hundreds of sea life creatures—turtles, reptiles, sharks, manatees, and various fish.
Visitors get the chance to pet, feed, and hang out with seals, penguins, and dolphins through Encounter programs. Some programs, such as the Sea Trek Reef Encounter, allow visitors to dive among tropical fish.
Outside close encounters, Miami Seaquarium also offers a number of exhilarating live shows with dolphins, killer whales, and seals showing off their best tricks.
For a more educational trip, you can sign up for the seaquarium's educational programs and VIP tours, which include feeding and training sessions. After the session, you can treat your family to one of the nine food outlets that offer burgers and hotdogs to more substantial offerings like barbecues.
FAQs
Things to do in South Beach when it rains?
In Miami, the fun doesn't stop when it rains. While it pours outside, you can immerse yourself in art at the Art Deco Museum, skydive indoors at iFly, hit some balls at South Beach's many indoor golf courses, and enjoy fine dining while listening to the pitter-patter of rain against the glass.
How crowded does South Beach get during the peak season?
As one of the most popular destinations in Miami, Florida, South Beach can get extremely busy during peak season. Thousands of spring breakers would descend upon the beaches of South Beach, covering the sand with umbrellas and lounge chairs.
If you want to escape the crowd, it's best that you visit during the shoulder season (April through June) and off-season (May through November). 
Are there any special events or festivals happening in South Beach in 2023?
South Beach is almost always hosting events, so you're sure to find a festival or two to attend regardless of when you visit.
That said, some of South Beach's most notable upcoming events include Wynwood Pride (June 2023), the American Black Film Festival (June 2023), Miami Swim Week (July 2023), and the International Ballet Festival of Miami (August 2023).
You'll find more of South Beach's hottest annual events at the Greater Miami Convention & Visitors Bureau (GMCVB) website.
Is it easy to find parking near these attractions?
That entirely depends on when and where you want to visit! Some attractions, like the South Pointe Park and Lincoln Road Mall, are almost always crowded, so parking spaces are limited. However, there are plenty of off-street parking spots at affordable rates.
The average hourly rate in South Beach is anywhere between a couple of dollars to upwards of $10, depending on where you're parking.
Conclusion
There you have it, folks; my guide on everything South Beach has to offer!
South Beach is a world-famous destination that'll leave you wanting to come back for more. There are dozens if not hundreds of things to do and places to explore, so a week's stay is simply not enough to experience the delight the city brings.
In South Beach, your options are limitless: you can spend the whole day walking around Art Deco, shopping at boutiques, getting a well-deserved massage at an opulent spa, or simply strolling around the pier.
Families can take their kids to Miami's Children's Museum, the Miami Seaquarium, or Jungle Island for some educational fun. At night, adults can spend their time at South Beach's many clubs and bars, such as Do Not Sit On the Furniture, Story, Twist, and Hyde Beach.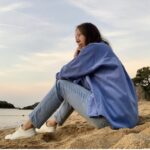 Hello, my name is Nadia.
I usually write about traveling (there are so many places to fit all the lifestyles), relocation (finding a job overseas or moving without losing an income), and living in a foreign country (adapting to a different culture and mentality). Follow me on Twitter, Facebook, Instagram, or LinkedIn!
This post might include some affiliate links. If you make a purchase through these links, I may earn a small commission at no additional cost to you. I appreciate it when you use my links to make purchases.