Is Ibiza Overrated?
Nadia Podrabinek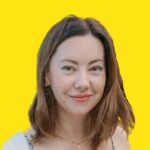 Written by Nadia Podrabinek
Hello, my name is Nadia. I usually write about traveling (there are so many places to fit all the lifestyles), relocation, and living in a foreign country (adapting to a different culture). My travels stretch beyond Spain, with journeys to the US, Italy, Norway, Portugal, and France. Relocating to Spain in 2018, I lived in cities from Barcelona to Madrid, currently calling Valencia home.  Follow me on Twitter, Facebook, Instagram, or LinkedIn! ... show more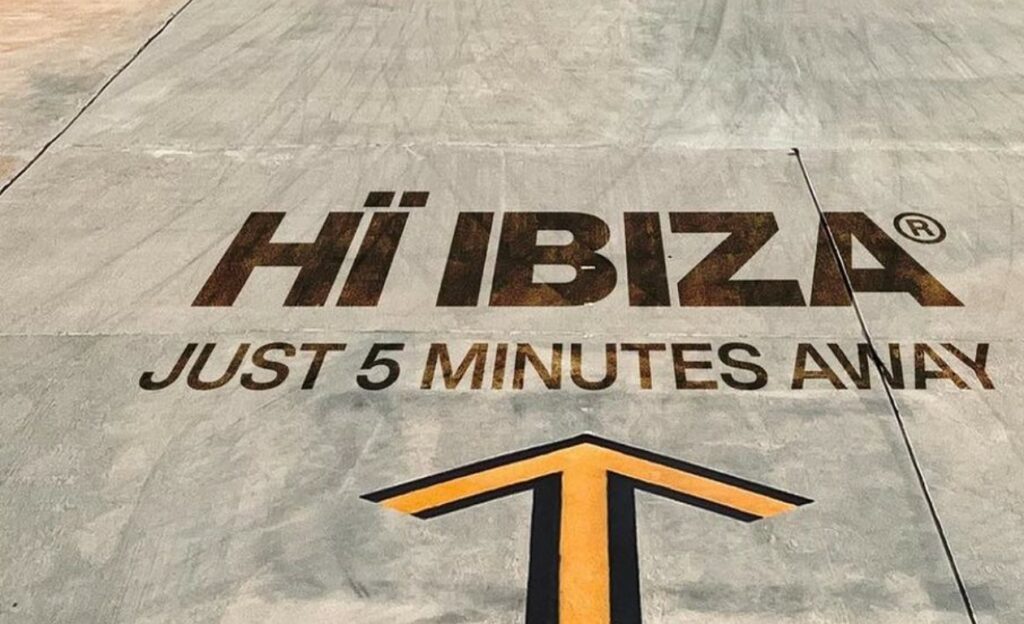 So, here is the first question that comes to everyone's mind when they are about to decide about Ibiza: Is it worth it?
Yes. And it's not only about parties. It's rather about what you're chasing. The island can be a non-stop dance-a-thon or a slice of Mediterranean paradise – Ibiza has some peaceful spots with amazing beaches and hikes.
The food? It's quite OK, and there are some local restaurants & bars with Ibiza charm. Also, getting to Ibiza is quite easy from Barcelona – and you can be back in the day, so why not to try it yourself?
My tip Hit Ibiza, then take ferry to Mallorca to detox and relax.
What people say on Reddit
Ibiza is a great place to go to Party, but that's about it. The beaches are nice, and the food is OK, but its just a party place. However, Mallorca is an island that is really close to Ibiza that is very pretty and touristy, with great beaches and food. Maybe do a two day rager in Ibiza then go to Mallorca just to chill and enjoy the beach. Might feel a bit boring after Ibiza but snorkeling and stuff can take up the time.

frijolin
I have yet to go to Ibiza but will be there for t-minus 10 days. I have plenty of friends that have been and s few that work on the island this year. I have been to Barcelona and it is an amazing place but it's party scene is not Ibiza. Ibiza is Vegas without the casinos, just mega clubs and beach parties (Vegas does pool parties). There are smaller clubs and bars. There are also boat parties to go on, which is another added cool of Ibiza. It is the party destination for Europe so why not check it out?

valdemsi06
In my opinion, Ibiza has a little bit of everything party wise. On the west side of the Island in San Antonio there will be some parties, a little bit more low key and also an amazing place to catch a sunset. On the east side of the island in Playa d'en Bossa is where a lot of the big clubs are located and there are parties going all day/night. You can go to the beach and hear the music from one of many different beach clubs or hotels. The clubs that open at night will go until all hours, I was there last summer and didn't leave a club until around 7am on several occasions.

If you are looking for a change of pace from Ibiza, you can take a pretty short ferry (~30 minutes) to Formentera which is also beautiful and makes for a nice, relaxing day trip.

jls7168
I've been to Ibiza a few times before and want to tell you from the depth of my heart to not go. Its not just insanly expensive but also the quality and overall vibe are pretty bad for what you pay. Ready to pay 60€ entrance for a 5 hour Party thats way too packed and queue 30 min just to buy a drink for 20€? Staff at a lot of venues are not freindly at all, just treating you like cattle unless youre not just rich but filthy rich and buy your own vip area. The crowd is pretty out of touch with reality and looking back I wouldnt go there again even if someone paid me to go there. Dont get me wrong im keen to pay a lot of money if you get quality for it but thats not the case for Ibiza. Festival season in europe pretty much just started so rather go to 2 or 3 really nice festivals instead of wasting your money on the commercial shithole called Ibiza.

friednoodles_69
Things to do in Ibiza (except for clubbing)
Beach leisure
Hikes
Boat trip (snorkeling, jumping)
Eating out
Ibiza town
Spa day at Atzaro
Visit Formentera island
Is it worth going to Ibiza if you don't want to party?
Absolutely. I've found some perfect spots perfect if you don't feel like partuing all night. First off, you will need to avoid the Sant Antoni area and Playa d'en Bossa. The northern tip of the island and the town of Sant Josep are quite peaceful.
I'd also recommend renting a car/scooter, especially since you won't be splurging on nightlife.
Some quiet beaches in Ibiza are the following:
What is the best time to visit Ibiza?
The best time to visit Ibiza really depends on what you're looking for in your trip. For the world-famous party scene, the ideal time is during the peak summer months from late May to early October, with August being the busiest (remember, Spanish people go on vacation this month).
For milder weather and fewer crowds, late spring (May) and early fall (late September and October) are decent. The clubs are still open, by the way.
The off-season is from November to April. The weather is cooler, and some places may be closed, but the island is much quieter, and you can enjoy it in a more relaxed way.
Keep in mind that outside June to September, it may be too cool for swimming.
What is the 3 drink rule in Ibiza?
The "Three drink rule" isn't widely recognized regulation in Ibiza or elsewhere. It might refer to an someone's personal limit to control their alcohol consumption, especially considering theextensive party scene in Ibiza. In short, the idea would be to limit yourself to 3 drinks to maintain control and ensure a safe and enjoyable night out without overdoing it.
The same applies to the "Six drink rule."
However, this is not an official rule or law, and you won't find this as a standard guideline or policy in clubs or bars on the island. Responsible drinking advice like this often circulates among travelers as a tip to help ensure they don't overdo it, especially in places with a heavy emphasis on nightlife.
How old do you have to be to drink alcohol in Ibiza?
To legally consume alcohol you have to be 18. Read more about legal drinking age and other rules in Spain here.
How many days do you need in Ibiza?
It depends. Generally speaking, a stay of 3-4 days could secure you nightclubbing experience with a few different venues and recover/detox in between.
If you're interested in exploring the island, including its beaches, water sports, maybe some hikes or day trips, a 7 to 10 days would be more than enough.
Where to stay in Ibiza?
Ibiza Town is a top choice for staying on the island, with a perfect mix of historical sights and contemporary buzz. However, the downsides are the high costs and the loud nightlife.
If you want to be near nightclubs and beaches, choose Playa d'en Bossa (yes, it's kind of expensive but it's definitely worth it). For the beach, stay in Sant Antoni de Portmany.
Another solid option would be Ses Figueretes, it offers pretty good ratio between costs and distances.
Ideally, if you're traveling with friends, renting a villa would be infinitely more fun (ah, dreams, dreams).
How long does it take to travel by ferry from Barcelona to Ibiza?
The ferry ride from Barcelona to Ibiza typically takes around 8 to 9 hours, depending on the company and weather. There are overnight options available as well, which can be a good way to save on a night's accommodation and enjoy the journey across the Mediterranean Sea.
Additionally, you can hop on a ferry sailing out from Valencia. It takes slightly less time, ranging from 5 to 7 hours, to reach Ibiza from Valencia.
What should I be careful of in Ibiza?
Depression!
Jokes aside, mostly people are really friendly in Ibiza. However, it would be a good idea to follow best safety practices (which apply to most of the travels):
you should be mindful of a few things to ensure a safe and enjoyable trip:
Watch your belongings
Stay hydrated
Keep an eye on your drinks
Avoid illegal substances
Pay attention to beach safety flags, and don't swim too far out.
Is Ibiza cheap or expensive?
Ibiza is generally considered to be on the expensive side, especially during the peak tourist season which coincides with the European summer months.
The island is famous for its nightlife and party scene, which includes high-profile clubs where entrance fees and drinks can be quite pricey.
Accommodations can also be costly during this time, particularly in popular areas or those close to major nightclubs. Getting an all inclusive hotel will help.
Anyway, there is always some room for maneuver.
Some cheap hotels:
Hotel La Kiki
Hotel Tropical
La Bartola
Hotel Bahia Playa
Cheap pubs & restaurants:
Curry palace
Golden Buddha
Somewhere away from the beach, with "Menú del día" option
Can I drink alcohol on the beaches in Ibiza?
In Ibiza, as in many places in Spain, drinking alcohol on the beach is technically illegal. This is part of broader laws against public drinking, which are often enforced to various degrees depending on the location and situation.
Local authorities in Ibiza have been known to crack down on public drinking, especially during the tourist season, to prevent disorderly behavior. If caught drinking on the beach, you may face fines or other penalties.
However, some people do discreetly consume alcohol on beaches, but it's important to be respectful of the law and aware of the potential consequences. If you want to enjoy a drink, it's best to do so at a licensed beach bar or restaurant.
Final Thoughts
I'd say Ibiza is definitely worth checking out if you want to party and experience the famous club scene.
But don't miss out on the other great things the island has to offer too! Split your time between clubbing at beach bars and big venues with DJs and relaxing at the beautiful beaches and coves.
Consider pairing it with a visit to nearby Mallorca to balance the party vibe with some peaceful beach time. Stay outside the chaotic central area if you want a more chilled out local experience.
Ibiza has amazing natural beauty, culture, and food beyond just the parties – experience both sides and you'll have an unforgettable trip!