7 Haunted Places in Arizona to Visit (If You Dare) 
Nadia Podrabinek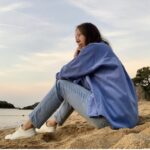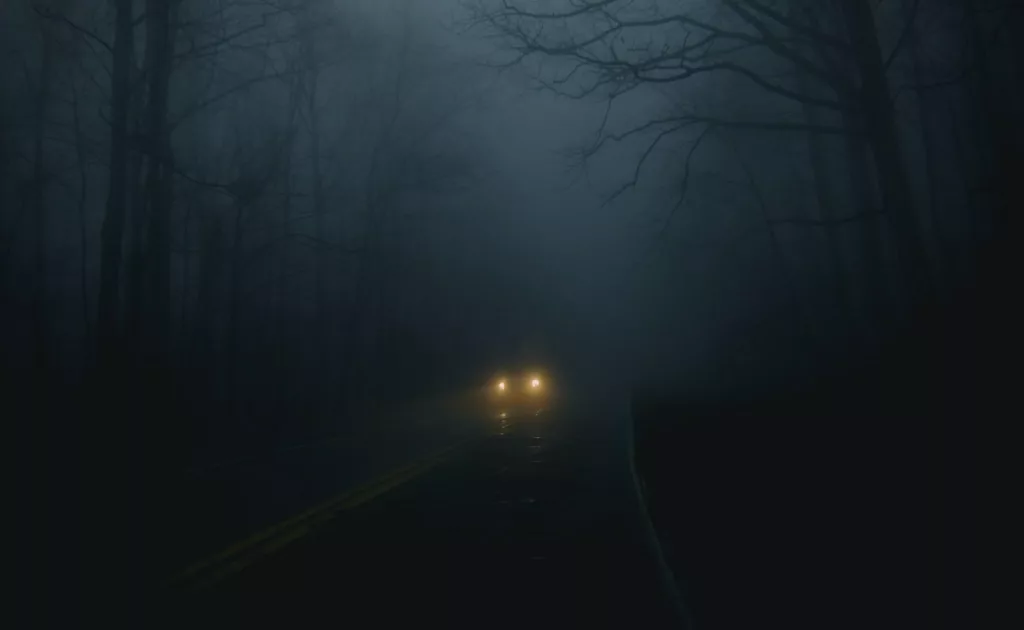 Arizona is definitely the right place to be for some thrills and adventure.
The state has earned a reputation as one of the most haunted places in America, with its ghost towns, abandoned mines, and creepy hotels.
Whether you're an experienced ghost hunter or simply looking for some weird activities on your next trip – here are the best 7 haunted places for all the brave enough to explore… if you dare!
---
Key takeaways
The state has at least seven mysterious spots that will make you shiver:
Hotels (Jerome Grand Hotel and Hotel Monte Vista)
Museums (Bird Cage Theatre and Old Gila County Jail & Courthouse)
Two eerie sites (Vulture City and Prescott)
A haunted house with actors called "The Slaughterhouse."
---
By the way, why on earth do people crave such an experience?
There are multiple theories as to this phenomenon. The first is the adrenaline rush, followed by a sense of relief; something along the lines of "It was really frightening, but I'm still alive!"
The second hypothesis takes on a more practical approach and suggests that humans naturally strive to uncover all mysteries in the world, including spooky places we know nothing about.
Read also: Best Day Trips from Phoenix, Arizona
In this article, I would share Arizona's most mysterious spots, such as the Hotel Monte Vista, full of legends and ghosts, and the Bird Cage Theatre, the actual crime scene back in the day.
Haunted Places in Arizona Map
1. Jerome Grand Hotel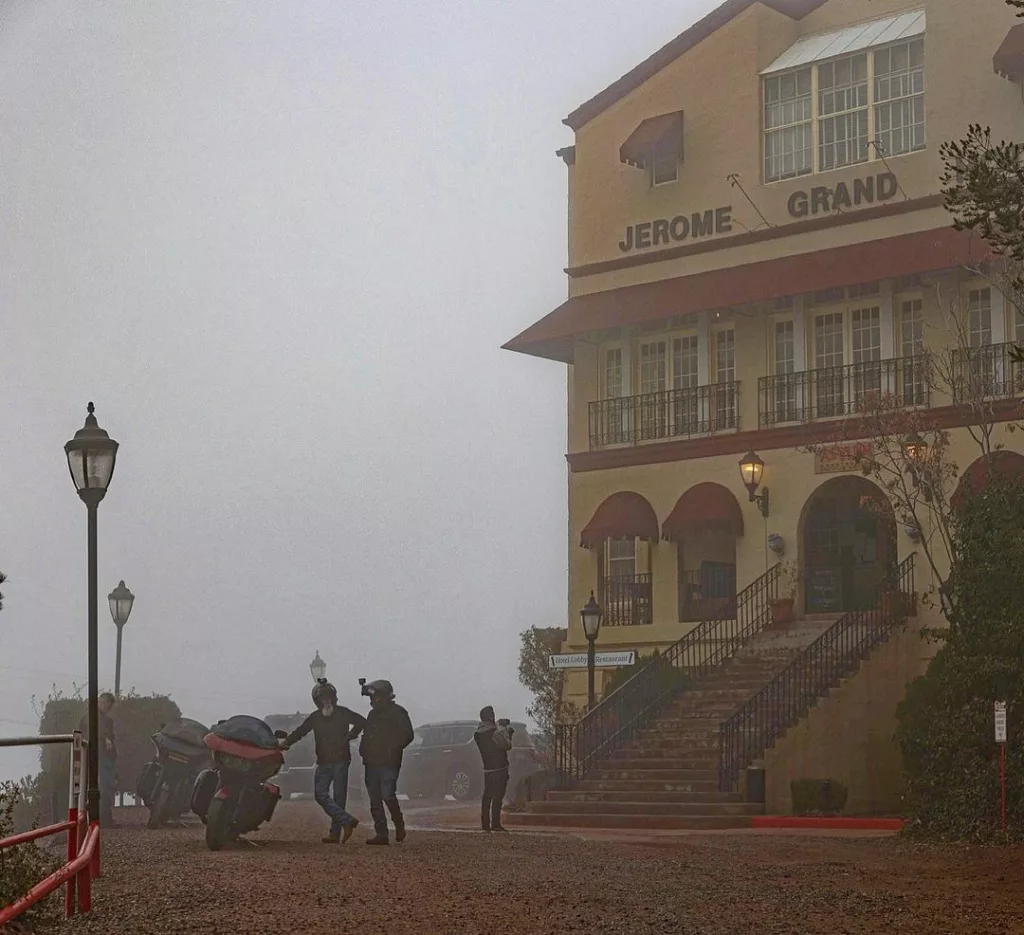 The Jerome Grand Hotel, located 100 miles north of Phoenix (the capital of the state), is an ideal spot for a night's stay. Apart from being a high-rated hotel with a breathtaking view of the entire Verde Valley, it is also shrouded in a mysterious aura.
The building served as a hospital for many years before closing in 1950. Then, for years it remained empty and eventually became an abandoned place.
After 40 years, a new complex's owner moved in and felt strange for the following weeks, as if he was not the only one in the building. Invited psychics reported seeing the ghosts of nurses who seemed to be upset with desk rearrangement.
Interestingly, this did not frustrate the owner; instead he said: "If there are spirits here, they must be much happier occupying a hotel instead of a hospital. They are dealing with customers who have chosen to come here out of their own volition rather than necessity."
So if you want to make friends with Jereme Grand Hotel's mysterious residents, book your room several months in advance!
What people say on Google: 4.6 stars, 1,760 reviews
200 Hill St, Jerome, AZ 86331, United States
2. Bird Cage Theatre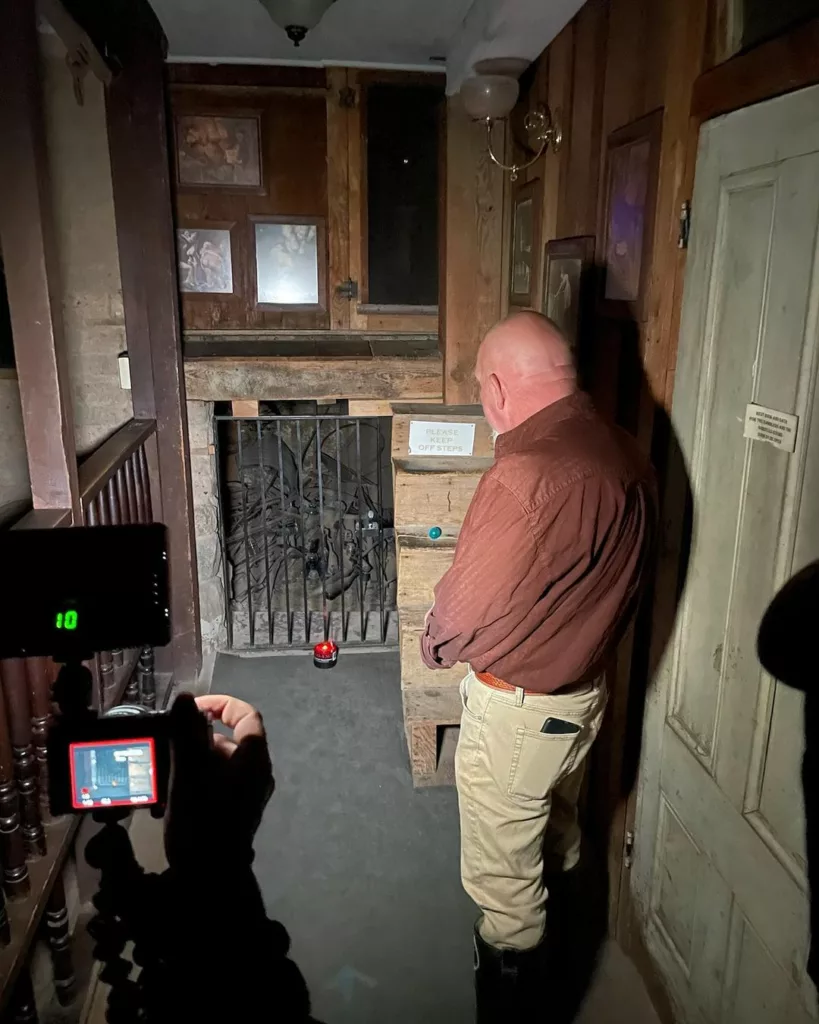 While strolling along the Bird Cage Theatre's hallways, your heart skips a beat since 26 people are claimed to have been killed within its walls.
How did it start?
The Bird Cage Theatre opened in the 19th century as a show promoter, but it eventually became a brothel. Its 12 prostitutes were talented women; they sang, did comedy, and even picked up heavy objects with their teeth. The theater is also known for hosting the longest poker game in history.
Because Tombstone miners frequented this spot, there are countless gunshot holes in its walls – which adds to its already suspicious and mysterious elements. Rough crimes occurred here too; most notably, Margarita had her heart hacked with a double-edged stiletto by another courtesan for stealing her client.
Both visitors of the museum and staff have reported seeing specters of cowboys and prostitutes, hearing laughter, and even smelling tobacco – despite the fact that smoking is not allowed at the Bird Cage Theatre!
What people say on Google: 4.6 stars, 1,875 reviews
535 E Allen St, Tombstone, AZ 85638, United States
3. Hotel Monte Vista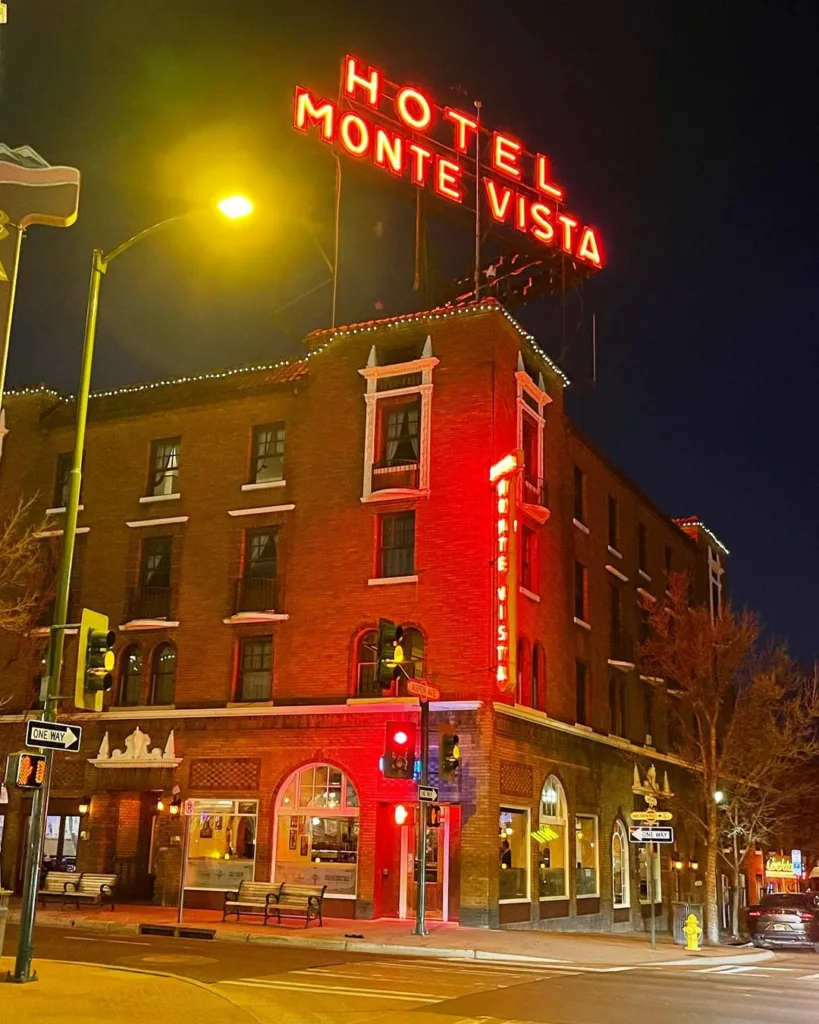 This hotel, located in the city of Flagstaff, is loved by explorers of Northern Arizona's nature.
It was one of the first touristic accommodations in the area back in the 1920s and perfectly represents Great American West lifestyle, welcoming thousands of guests annually.
But why is this place considered haunted?
If you ask the staff about the local legends, save at least an hour, as that's a long conversation.
For example, Room 220 is famous for the "Meat Man Mystery." In the 1980s, this strange man was seen hanging raw meat from the chandelier for unknown reasons. One day out of nowhere he was found dead in his own room. Since then, guests have reported feeling cold hands touching their feet while they sleep over 40 years later.
Other stories tell about a baby crying sound in the basement, a rocking chair in Room 305 and a transparent couple dancing at night in The Cocktail Lounge which are no less intriguing!
Some guests are brave enough or don't believe these tales; those who do shake like leaves!
What people say on Google: 4.2 stars, 990 reviews
100 N San Francisco St, Flagstaff, AZ 86001, United States
4. Vulture City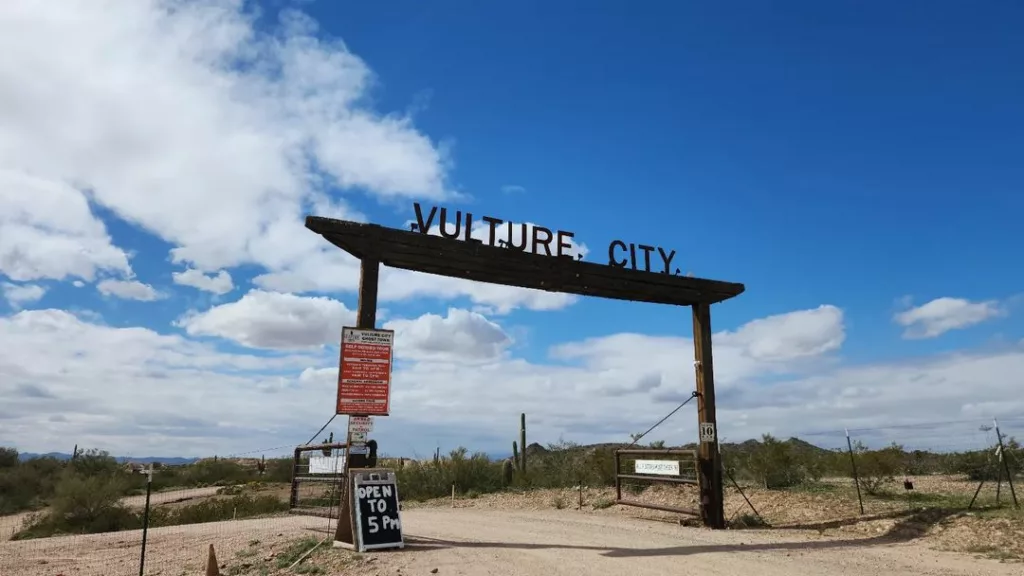 This small town with the most poetic name is located at the site of the Vulture Mine, a gold mine discovered in 1863. After a very productive period of gold and silver production, it closed and became a ghost city.
Nowadays, it serves as an entertainment spot for visitors to enjoy the typical cowboy Wild West vibe and the beauty of the Sonoran Desert.
The dark side of the location lies in its reported cruel murders. For instance, eighteen men were hanged on an ironwood tree by Henry Wickenburg's (a prospector from California) house back in the day. This is why you may fear your shadow walking around at night.
I also recommend taking a Ghosts and Legends Tour where the guide communicates with spirits using special paranormal equipment and tells scary stories to further heighten the effect.
What people say on Google: 4.6 stars, 644 reviews
36610 355th Ave, Wickenburg, AZ 85390, United States
5. Old Gila County Jail and Courthouse
An additional example of a chilling haunted site is the Old Gila County Jail and Courthouse. This building was built in 1888, but had to be reconstructed twice due to its inadequate size for prisoners. The final version of the building is connected to the courthouse through the catwalk, called the "Bridge of Sighs," since this was the route prisoners took from the jail to court and vice versa.
Legends say that the complex is full of ghosts.
This county jail, which is very old and well-preserved, offers guided tours from 1 pm Wednesdays through Saturdays. It's only about an hour away from Phoenix and includes lots of creepy cells as well as a cool catwalk – making it a super awesome place to visit!

Tom Tom
One of them is the phantom of Kingsley Olds, accused of drowning two little girls. The man claimed that a mysterious person had attacked the sisters while they were swimming in the Salt River. A few weeks before his trial, he was inexplicably shot in prison.
All three ghosts have been haunting the building ever since. Apart from them, personnel and visitors constantly hear voices and footsteps, see objects moving, and experience other phenomena.
What people say on Google: 4.5 stars, 82 reviews
177 E Oak St #171, Globe, AZ 85501, United States
6. Prescott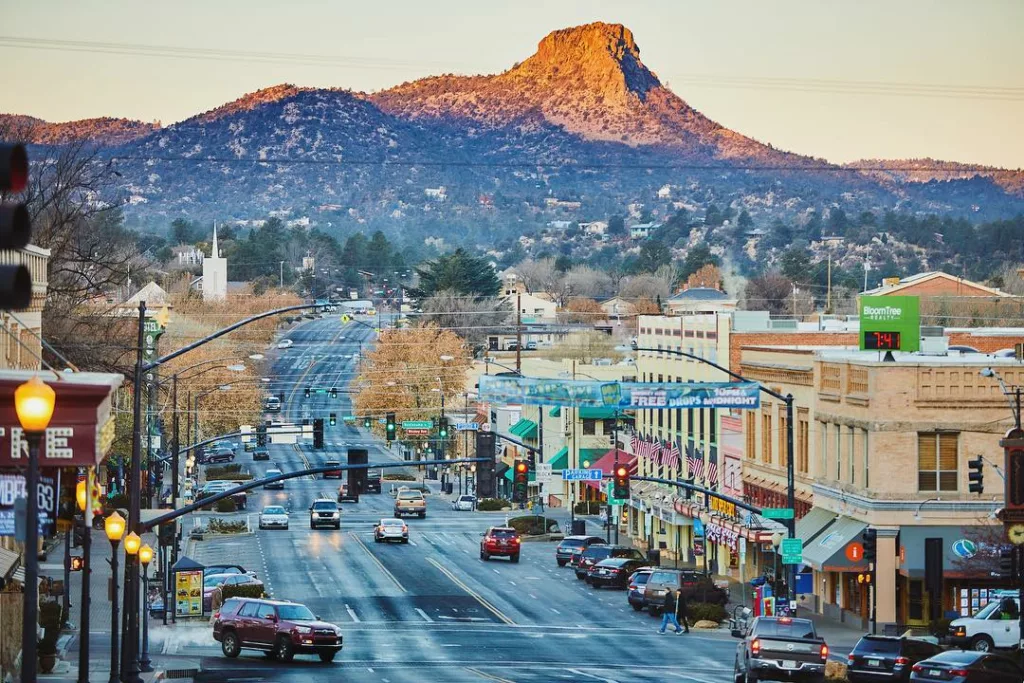 The small city of Prescott, a former capital of Arizona, also welcomes you to talk to its local specters. For example, The Palace Saloon, supposedly the oldest bar in the state, is Frank Nevin's ghost's favorite spot. During a poker round, he lost a lot of money and his own business and nowadays Frank is trying to get it back.
You can visit The Palace Saloon either by yourself while investigating the city or within the Haunting Experience tour.
Another stop is the Hassayampa Inn, a historic boutique hotel. In the 1920s, a young bride, who was left by her fiancé, killed herself there; her pale body was hanging from the balcony. The locals are used to seeing her ghost occasionally and believe she is still waiting for her lover's return.
7. The Slaughterhouse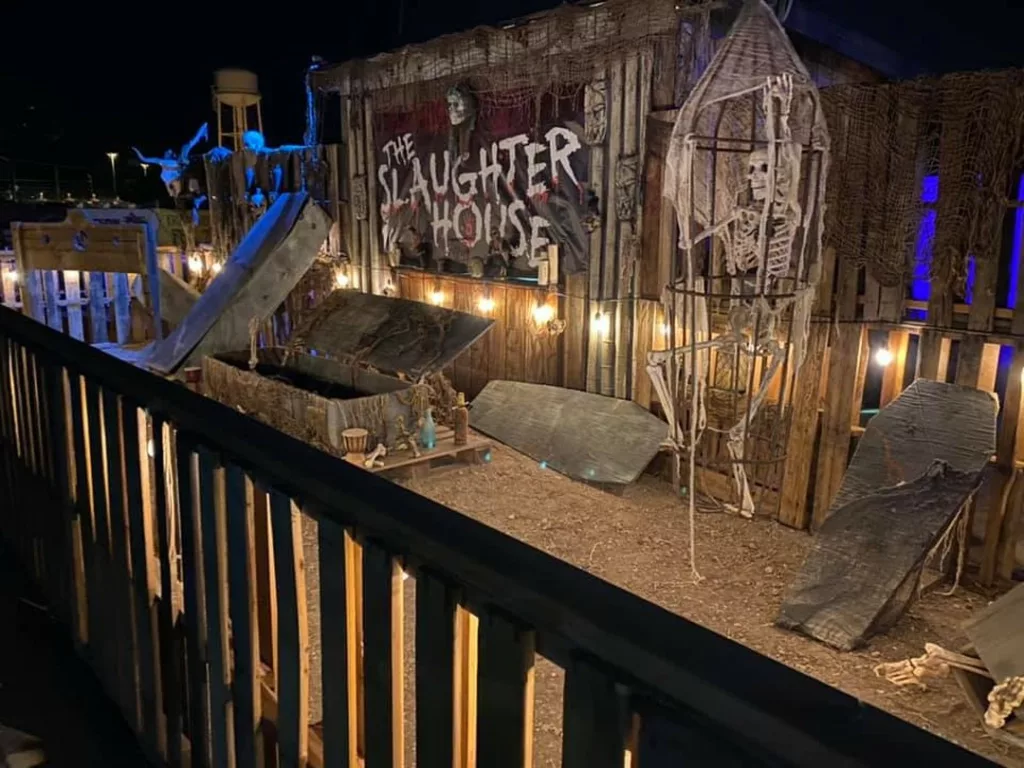 Finally, if you're into haunted houses with props and animatronics, visit the Slaughterhouse in Tucson. Back in the 1950s, a meatpacking plant was located there, and later the building was turned into five attractions under one roof.
Today, the Slaughterhouse is one of the biggest haunted houses in the world, which will make you get a chill down your spine or even scream.
Moreover, the complex has an interactive attraction called Apocalypse Pandemic where you can shoot Zombies and futuristic mutated beings!
If you're interested in coming to the Slaughterhouse, reserve your slot a few months prior to visiting.
What people say on Google: 4.4 stars, 661 reviews
1102 W Grant Rd, Tucson, AZ 85705, United States
Final Thoughts
Haunted houses may not be the most popular, but they are certainly super memorable places to visit during a trip to Arizona.
If you're someone who enjoys emotional highs and lows, as well as an adrenaline rush, add haunted spots in Arizona to your bucket list! If not, just go to any the best Michelin-star-worthy restaurants in Phoenix.
The most thrilling part about exploring creepy, abandoned places is the randomness of events and encounters that you can experience – there's no guarantee you'll see a ghost (but be prepared just in case!).
People's experiences vary greatly in such situations, allowing each traveler to discover something new. If you visit any of these places, share your stories in the comments so we can get inspired and maybe freak out! 👻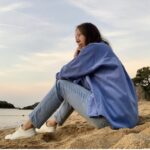 Hello, my name is Nadia.
I usually write about traveling (there are so many places to fit all the lifestyles), relocation (finding a job overseas or moving without losing an income), and living in a foreign country (adapting to a different culture and mentality). Follow me on Twitter, Facebook, Instagram, or LinkedIn!
This post might include some affiliate links. If you make a purchase through these links, I may earn a small commission at no additional cost to you. I appreciate it when you use my links to make purchases.