15 Best Day Trips From St Augustine, Florida
Nadia Podrabinek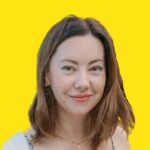 Written by Nadia Podrabinek
Hello, my name is Nadia. I usually write about traveling (there are so many places to fit all the lifestyles), relocation, and living in a foreign country (adapting to a different culture). My travels stretch beyond Spain, with journeys to the US, Italy, Norway, Portugal, and France. Relocating to Spain in 2018, I lived in cities from Barcelona to Madrid, currently calling Valencia home.  Follow me on Twitter, Facebook, Instagram, or LinkedIn! ... show more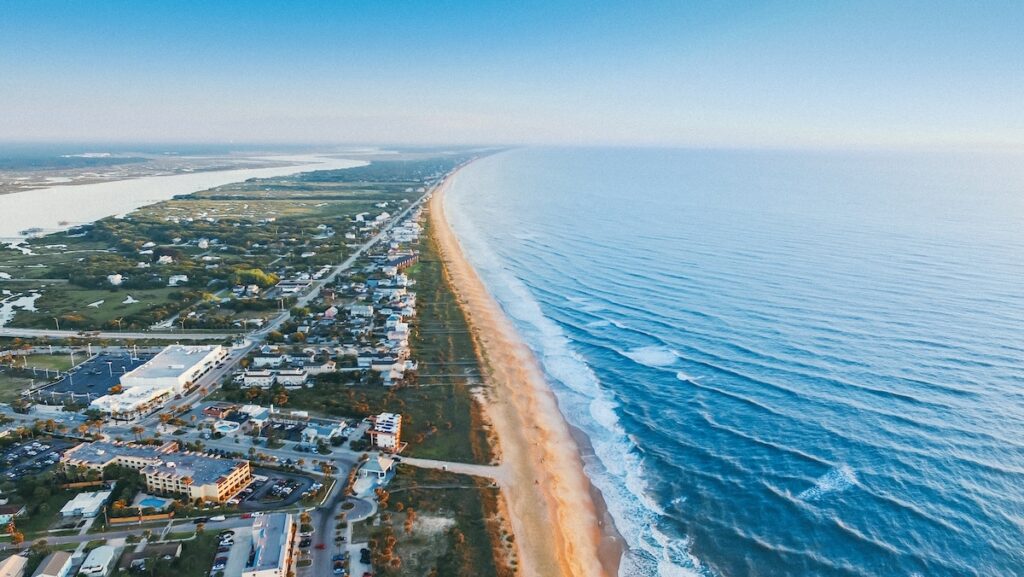 Welcome to Saint Augustine, where sunshine and adventure meet in this small and historic town on Florida's East Coast. As America's oldest city, St. Augustine is brimming with things to do and places to see. On top of that, it also makes a fabulous jumping-off point for fun day trips to other parts of Florida.
From the lovely next-door beaches and national forests to the historic towns and cultural centers, there's a fun day trip idea around every corner of St. Augustine's borders.
Read also: Romantic Things to do in St Augustine
As a keen traveler, I understand the thrill of discovering new places and experiences. So, why limit yourself to just one city when you can explore more of the Sunshine State? 🙈
My answer is short and sweet – don't! I've put together a list of the best day trips from St. Augustine to ignite your wanderlust.
---
Key takeaways
There's a day trip idea for just about anyone traveling from St. Augustine.
Orlando is perfect for a family day trip thanks to Universal Studios and Walt Disney World!
The quaint town of Mount Dora is perfect for shopaholics.
Cedar Key is full of "old Florida" charm, but you'll need to start early to get there.
Head to Flagler Beach for a fun day trip away from busy crowds.
---
What people say on Reddit
This will be the first of many trips. There's a lot to see. My family enjoys visiting the Spanish Bakery that's hidden behind Whetstone chocolate. We stop there each trip for empanadas and a loaf of their bread.

The Castillo De San Marcos is the biggest attraction and it's well worth a visit.

You'll find all sorts of shops, some of them touristy, some of them not so much along St George Street and that area. A Hippo pop is a good local treat.

Lots of people enjoy the St Augustine Lighthouse, especially those interested in the paranormal. It was featured in an episode of Ghost Hunters years ago

jbishop7710
The Alligator Farm is awesome. It's really cool to go during the nesting season, so many huge white birds, it great, pretty sure that's already passed this year though. But it's a real interesting zoo experience.

Go when they put up the Christmas lights too, looks awesome.

FjordExplorer
Do old town, hit up ice plant and do the tour if you can, prohibition kitchen is also pretty good, I like vilano beach the best in that area. I'd say take US1 because it'll put you right into St. Augustine but if you wanna drive along the beaches A1A is good too, just gets slow once you get closer to town

ii_V_vi
St. George Street & the historic district are always lovely. If you're able to, the Columbia Restaurant is a definite "must-taste." For something less-formal, the Crown & Bull or Scarlett O'Hara's are good. Ripley's is interesting, and if you're really history buffs, the Castillo, Fort Mose, and the Fountain of Youth are also very interesting.

looansym
Day Trips from St. Augustine, FL
1. Jacksonville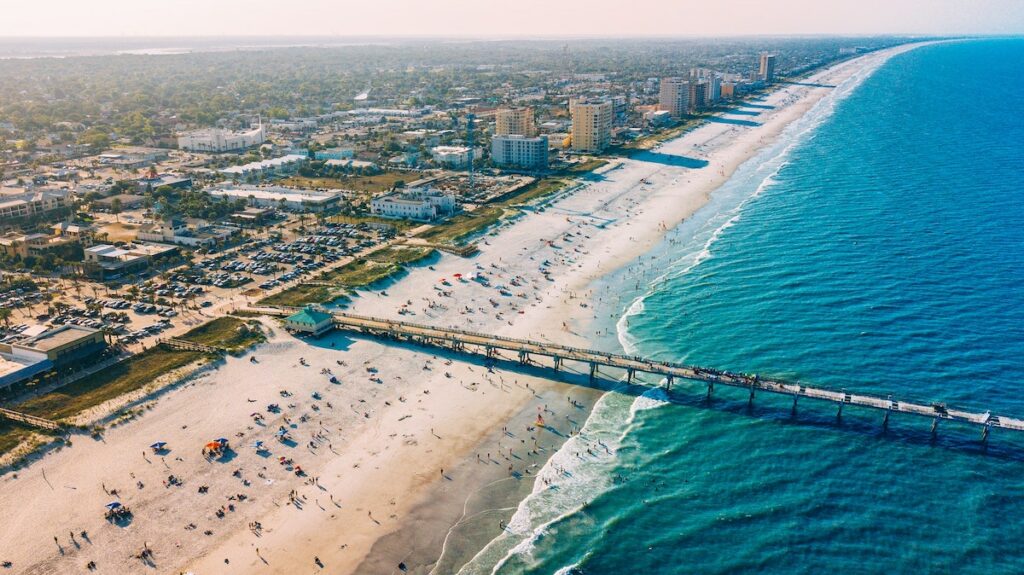 Distance: 40.6 miles (65 km)
Time: Approx. 1 hour
Jacksonville's tourism slogan, "It's easier here," sums up the kind of day trip you'll have in this vibrant city. With its expansive and magnificent coastline, Jacksonville is the perfect day trip destination for beach bums and water sports enthusiasts.
Discover the secret beaches at Little Talbot Island with a gentle stroll along its paradise-like shoreline and keep your eyes peeled for some of the island's feather and furry residents – no binoculars needed! You can also explore the island with a hike or a guided kayak tour.
If you're looking to beat the Florida heat, visit MOSH! The Museum of Science and History or the Cummer Museum of Art & Gardens. If you're lucky enough to be in Jacksonville on a Saturday, make sure to check out the Riverside Arts Market. You have the chance to support local businesses, plus get a taste of the city's vibrant arts and culture scene.
2. Amelia Island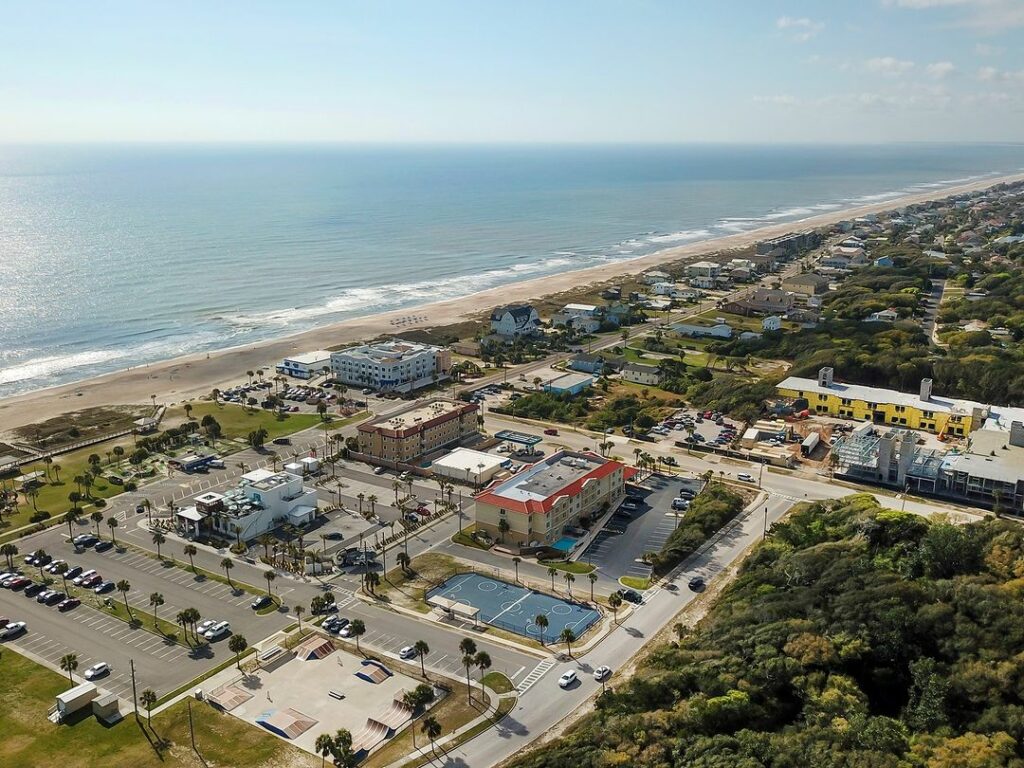 Distance: 70 miles (112.6 km)
Time: Approx. 1 h 30 min
Boasting 13 miles of pristine beaches and abundant native wildlife, Amelia Island is a slice of paradise that will have you feeling like you're a world away. Not only is this barrier island blessed with natural beauty; it's also home to charming coastal communities with a laid-back vibe.
Fort Clinch State Park is a must for nature lovers looking for a dose of history and adventure. While those looking to soak up the sun will love Fernandina's Main Beach Park, where you'll find locals and visitors alike enjoying the gazebos, restaurants, grills, and activities.
If you're in the mood to discover the region's historic and vintage sights, do yourself a favor and head to the historic district. You can take a trolley tour and stop by Palace Saloon – Florida's longest-operating saloon – for some drinks.
3. Ocala National Forest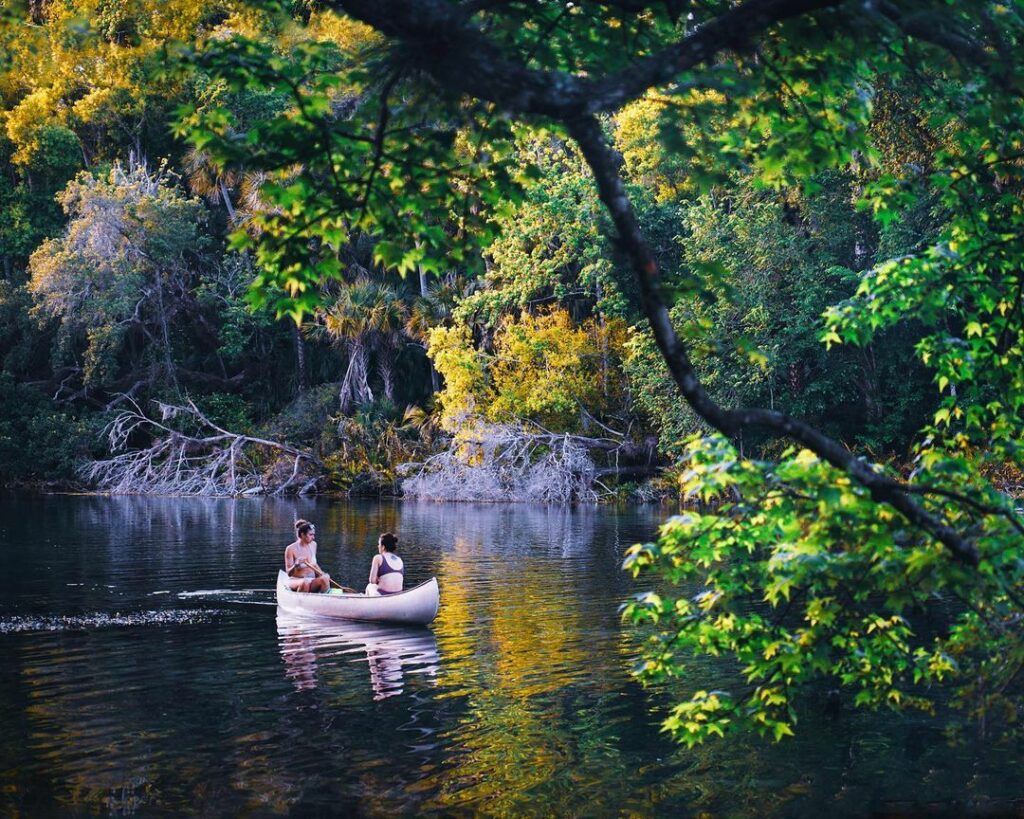 Distance: 69.6 miles (112 km)
Time: Approx. 1 h 30 min
For those looking to escape the hustle and bustle of St. Augustine and immerse themselves in nature, look no further than Ocala National Forest. Nestled between popular theme parks and beautiful beaches, this natural wonderland attracts visitors from all over the world – and it's not hard to see why.
With more than 600 lakes and rivers, Ocala is a paradise for outdoor enthusiasts who enjoy swimming, fishing, canoeing, and boating. You can explore the crystal-clear freshwater springs and observe the migratory birds, playful manatees, and rare plants that call this forest home.
Whether you're looking for a peaceful retreat or an adrenaline-pumping adventure, the Ocala Forest has something for everyone.
Tip Just keep in mind that the recreation sites can fill up quickly on weekends, so I recommend having a backup plan in case your first choice is closed due to capacity.
4. Gainesville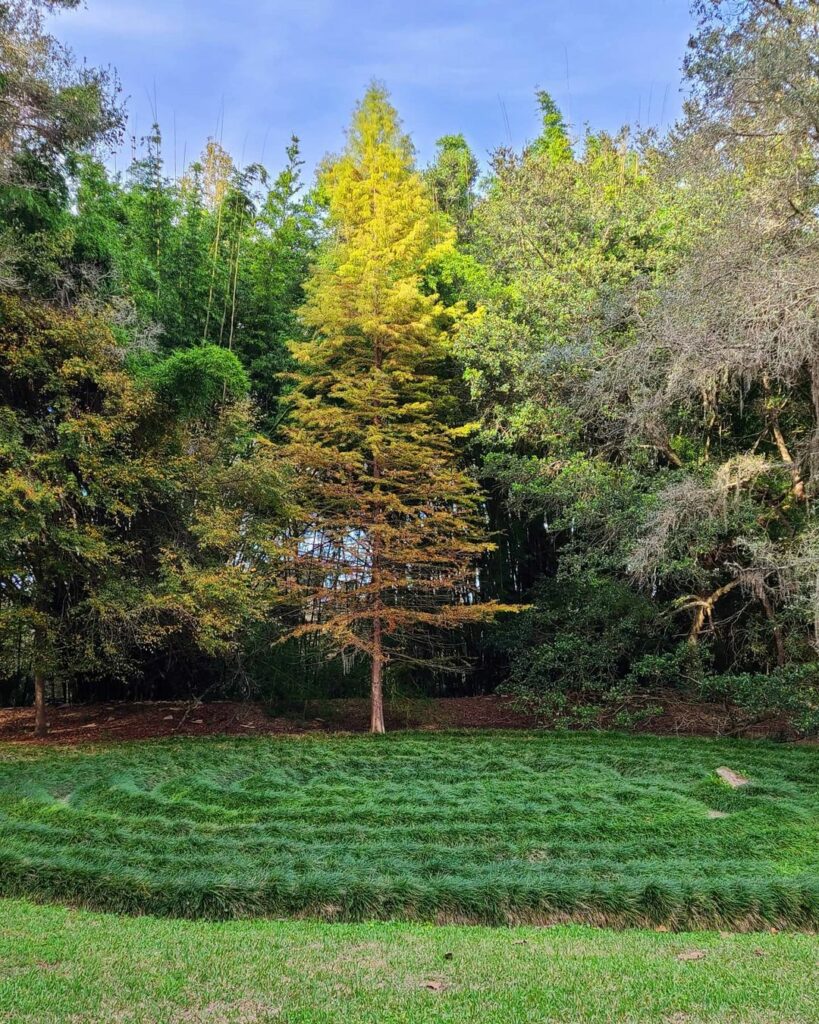 Distance: 74.4 miles (119.7 km)
Time: Approx. 1 h 35 min
When it comes to trendy and lively day trips from St. Augustine, Gainesville tops the list. Known as the home of the University of Florida, this dynamic college town is overflowing with funky shops, delicious eats, and quirky cultural attractions.
If you're a nature lover, I highly recommend checking out Kanapaha Botanical Gardens and the Carson Springs Wildlife Conservation Foundation. Both spots offer the chance to see some of Florida's most fascinating flora and fauna up close.
History buffs will love the Florida Museum of Natural History; full of exhibits on everything from prehistoric fossils to modern-day ecosystems. I also suggest checking out the museum's Butterfly Rainforest!
But it's not all science and nature in Gainesville – there's plenty of culture to explore too. Head to downtown Gainesville and check out the old-fashioned movie theaters, eateries, and souvenir houses.
Tip After a day of exploring, I recommend grabbing a bite to eat at Paramount Grill or Satchel's Pizza.
5. Daytona Beach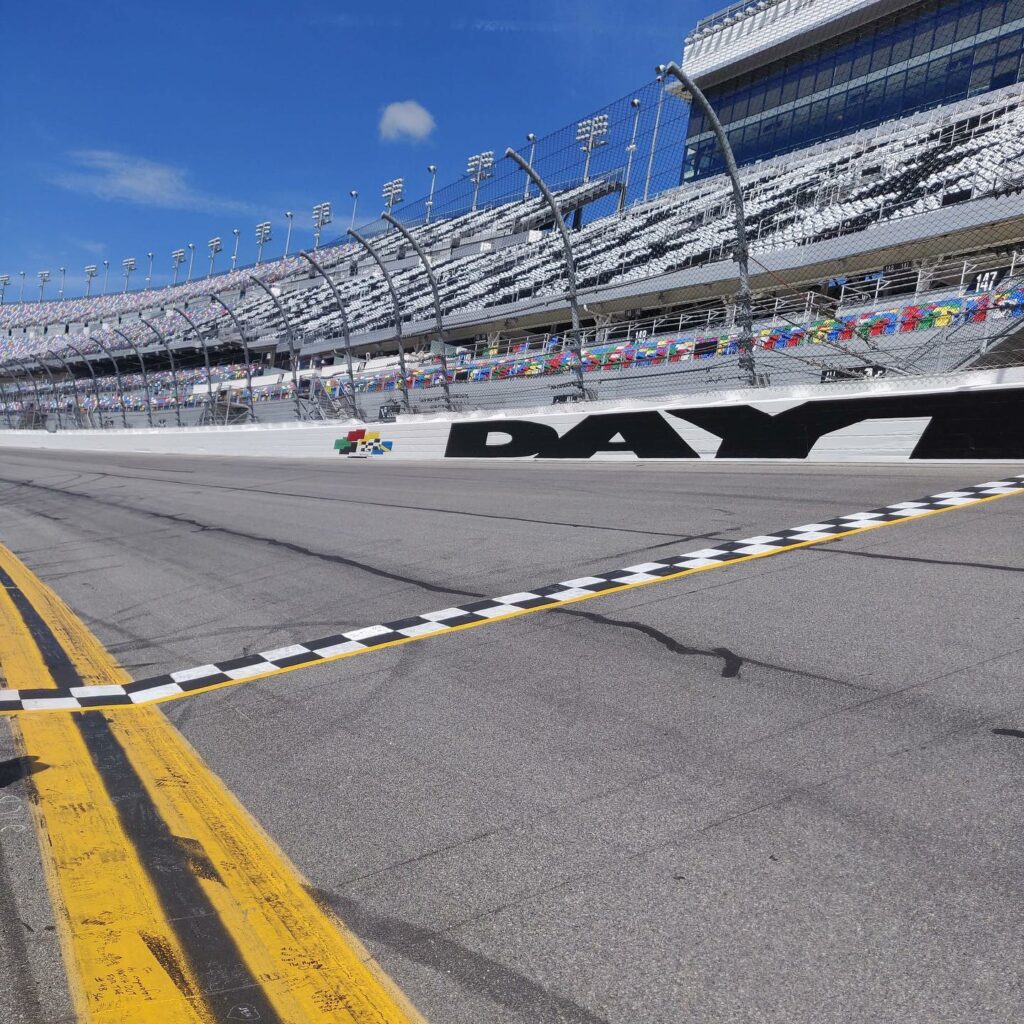 Distance: 53.2 miles (85.6 km)
Time: Approx. 1 h 10 min
Daytona Beach is an absolute must-do day trip from St. Augustine, and for good reason. Expansive beaches, sword-swallowers, and an amusement park hovering over the ocean – it's more than anyone could ask for.
Start your day by checking out the iconic Daytona International Speedway. This world-famous racetrack is a must for any car enthusiast. You can take a tour for just $25 per adult and $20 for kids aged five to twelve.
Next on the agenda is the beach. Walk along the hard-packed sand and visit the historic Main Street pier and boardwalk. Take it up a notch and explore on horseback!
The city is also home to plenty of family-friendly attractions like Daytona Lagoon, a top-rated waterpark, and the Museum of Arts and Sciences.
6. Orlando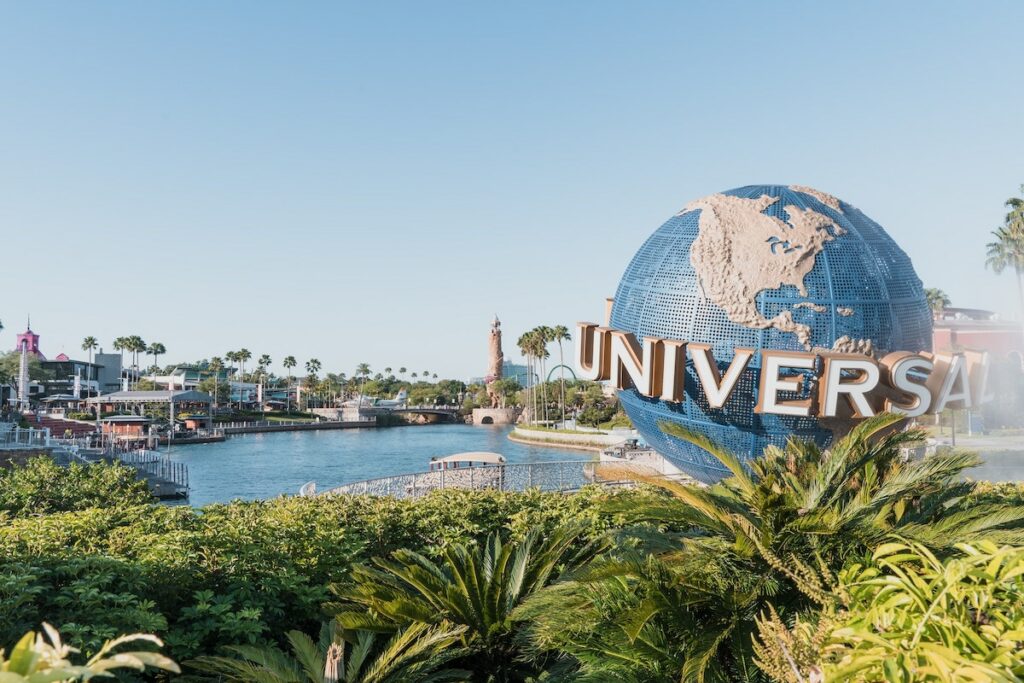 Distance: 105 miles (169 km)
Time: Approx. 1 h 50 min
Orlando is an exciting destination that draws visitors from all over the world – after all, it's home to the iconic Walt Disney World. Despite being a city that you could easily spend a week exploring, Orlando also makes for an excellent day trip from St. Augustine.
Read also: Best Michelin Star restaurants in Orlando
If you have kids in tow, there's no doubt you'll have an earful about going to Universal Studios or Disney World. So, give the whole family an adventure to remember with a trip to one of these amazing theme parks!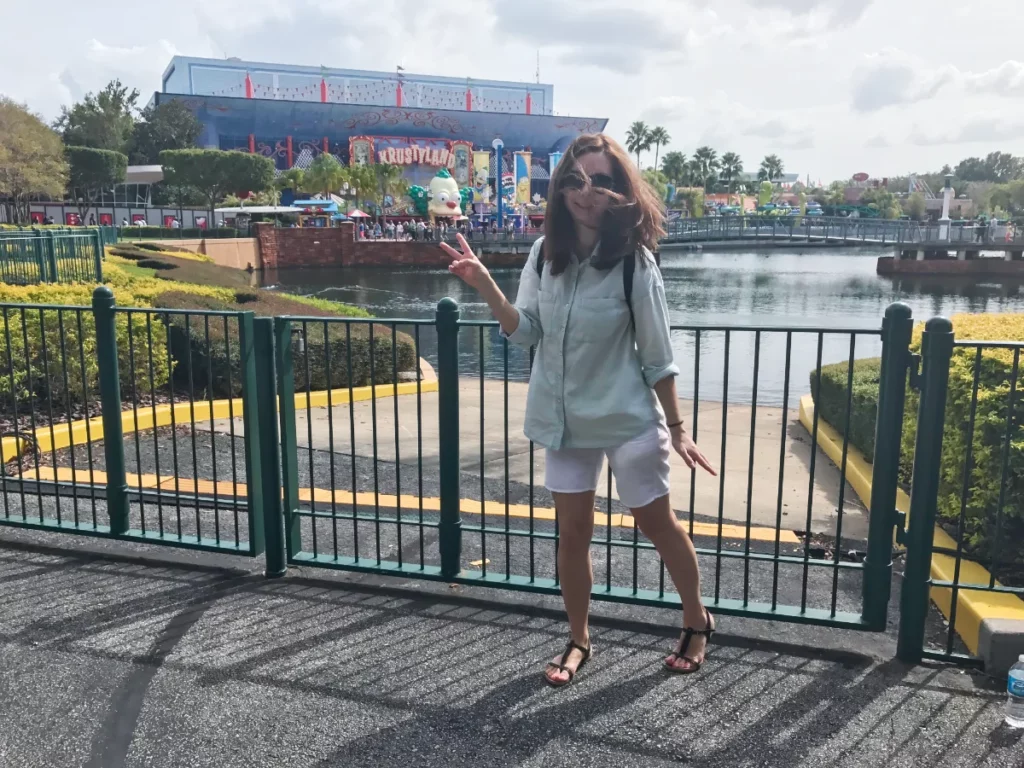 There are things to do in Orlando beyond the theme parks, though. If you need a welcome break from trying to hold in lunch while you take on that 10th rollercoaster of the day, downtown Orlando is the place to be.
You can explore the historical Church Street, home to some of the city's best restaurants, and the beautiful Lake Eola Park.
7. Canaveral National Seashore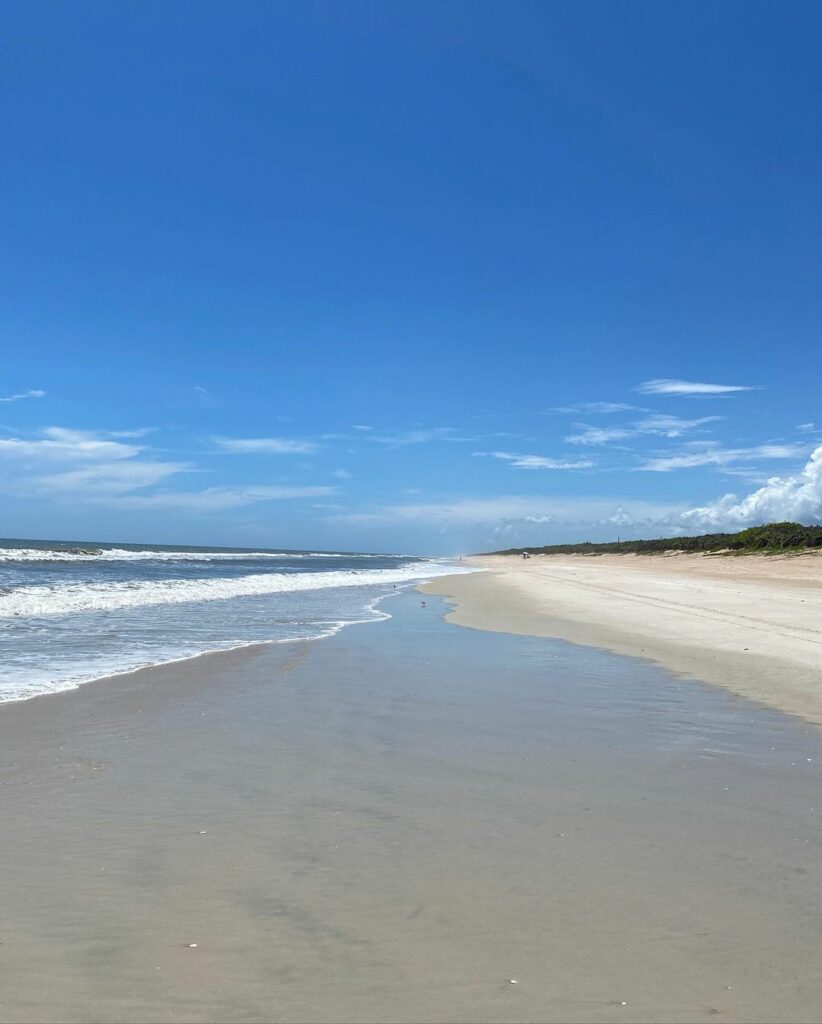 Distance: 80 miles (128.7 km)
Time: Approx. 1 h 30 min
Canaveral National Seashore isn't a day trip packed with activities and things to see, but its 24-mile stretch of unspoiled natural beach is well worth the visit.
Apollo Beach is perfect for families, while Playalinda Beach is a surfer's paradise. Canaveral National Seashore offers activities like swimming, surfing, horseback riding (at Apollo Beach only), or hiking on the Eldora Hammock and Castle Windy trails.
This sanctuary provides a habitat for 15 species of federally-listed endangered animals. So be sure to keep your eyes out for a rare sight!
Bear in mind that there are no vendors, designated eating areas, or hotels here, so you'll need to bring your own food and drink to the beach.
I can't forget to mention the Kennedy Space Center just next door to the national seashore. This spaceport offers daily tours where you can gain exclusive access to historic launch sites and more. How's that for an out-of-this-world day trip from St. Augustine?
Helpful tip Consider this a tip or a warning, depending on how you roll: the final pier (No. 13) of Playalina Beach is a nude sunbathing area. If you're visiting with young children, don't fret – there are twelve other piers with fully-clothed tourists.
8. Mount Dora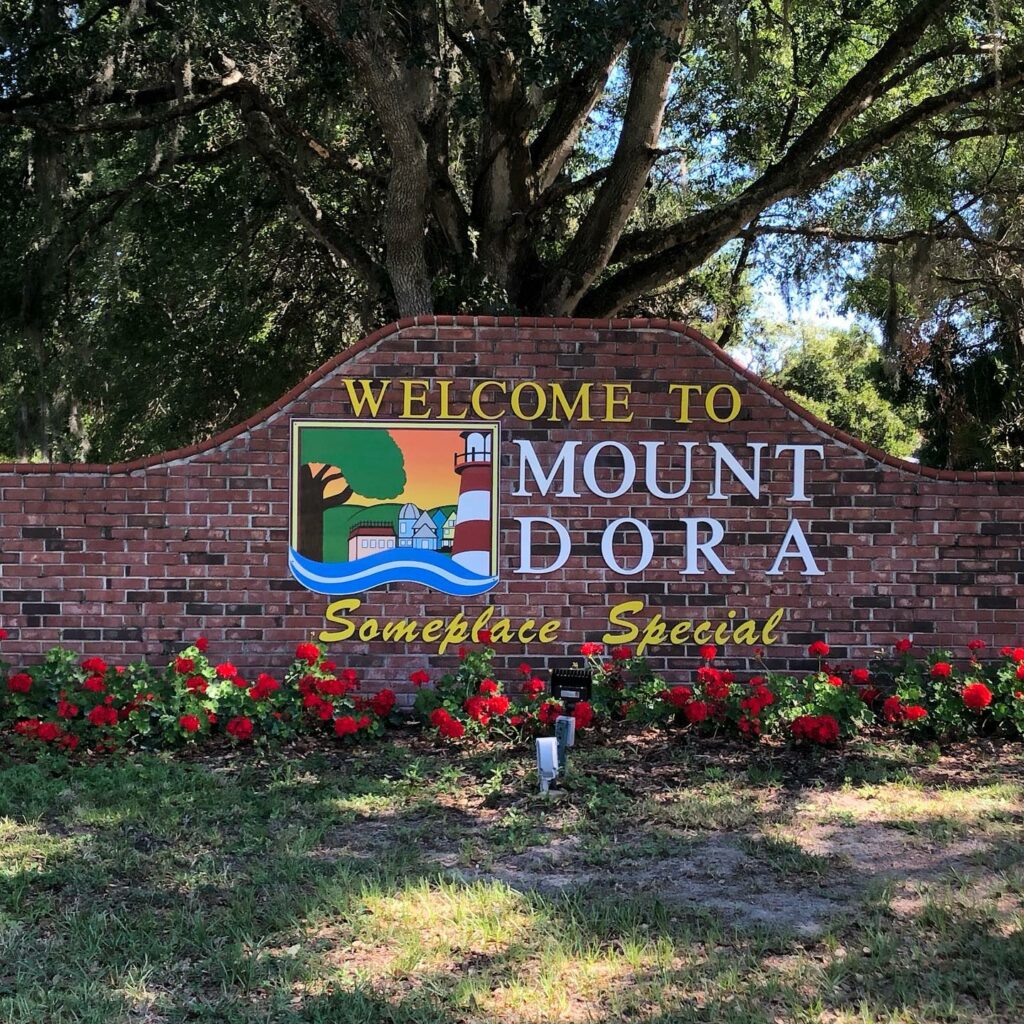 Distance: 107.4 miles (172.8 km)
Time: Approx. 1 h 50 min
While Mount Dora is quite a trip from Florida's historic coast (close to a two-hour drive), it's well worth the journey for a day trip. With its restored downtown and historic district, Mount Dora exudes a charm that's hard to resist. It might as well be called Mount 'Dorable – it's that cute!
The town's reputation as the "Antiques Capital" of America makes it a haven for collectors. A stroll through the walkable downtown will show you historic buildings, dozens of antique shops, and frequent festivals.
If you're looking to scratch that shopping itch, stop by Renninger's Flea and Farmer's Market. The antique center houses over 200 booths selling everything from vintage shirts to collectible furniture and jewelry.
When the time comes to grab a bite, I highly recommend heading to Pisces Rising. This restaurant serves up a taste of Floridian coastal cuisine with a Caribbean twist in a waterfront dining setting.
9. Cedar Key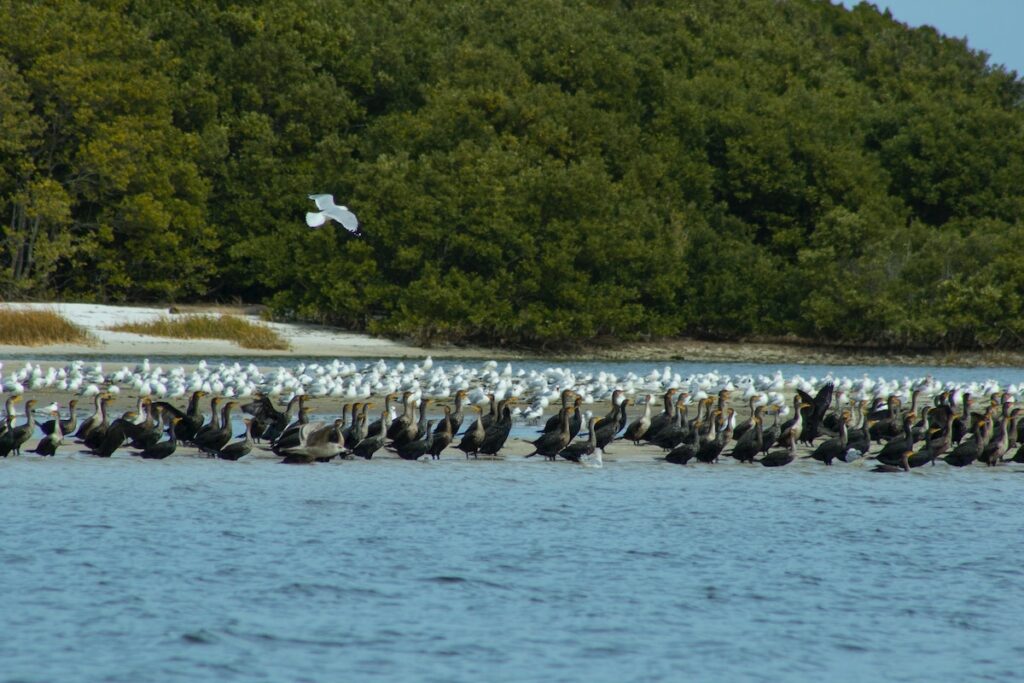 Distance: 133.4 miles (214.6 km)
Time: Approx. 2 h 45 min
Get ready for the ultimate adventure beyond St. Augustine's borders at Cedar Key. Located on an island, this small town of fewer than 1,000 permanent residents is Florida's second-oldest town offering dozens of interesting old buildings to explore.
With no high-rises or franchise restaurants, a visit to Cedar Key feels like stepping back in time. One of the best ways to explore Cedar Key is by bike. Another nearby island makes a great kayaking destination, with a ghost town to explore and a beach where you can wind down.
One must-visit spot is the historic Island Hotel's Neptune Bar, where you can enjoy a drink and soak in the town's history.
For wildlife enthusiasts, Cedar Key is a paradise. Take a stroll along the waterfront and learn about the area's flora and fauna. And, when all that exploration has worked up an appetite, enjoy the town's signature clam chowder at Tony's Restaurant.
Tip Cedar Key sits on the west coast of Florida, making it nearly a three-hour drive from St. Augustine. A day trip here will require getting up bright and early!
10. Washington Oaks Gardens State Park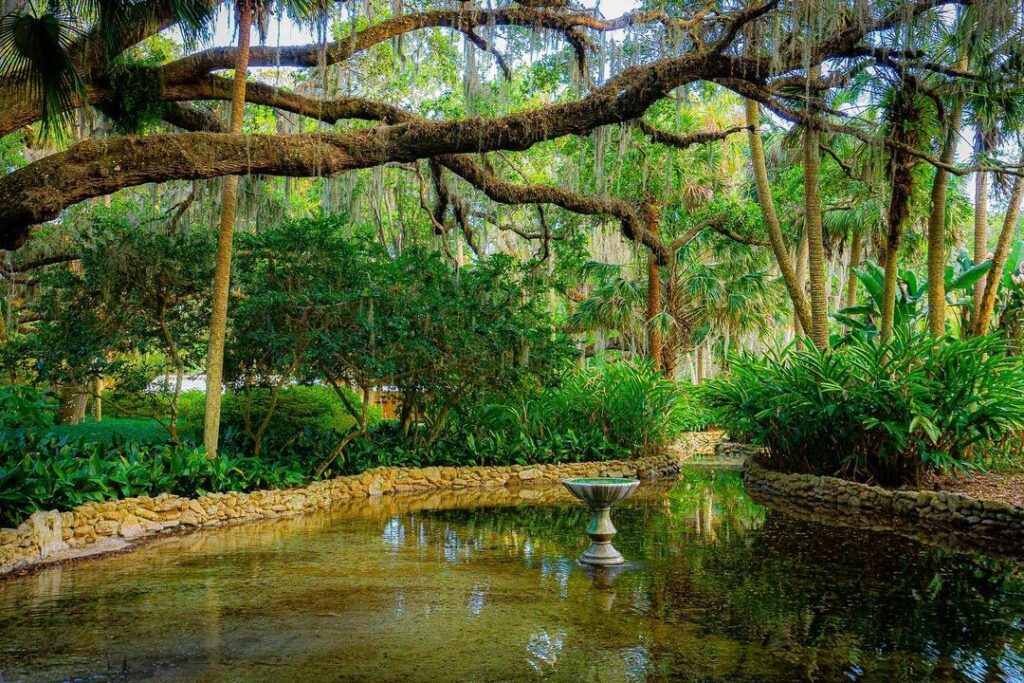 Distance: 20.6 miles (33 km)
Time: Approx. 35 min
Located just 20 miles along the coast from St. Augustine lies a nature lover's haven, Washington Oaks Gardens State Park. A day trip here is filled with stunning natural spaces and a plethora of wildlife in a truly serene atmosphere.
This place is not your average park – it has some seriously stunning formal gardens and a unique shoreline of coquina rock formations along the Atlantic Ocean. You'll feel like you've been transported to another world! So, bring your camera and snap some pics, because you won't see anything quite like this anywhere else.
The park is open from 8:00 am until sundown year-round for $5 per vehicle. You can enjoy one (or more) of the experiences on offer, from hiking and biking to fishing and picnicking.
11. New Smyrna Beach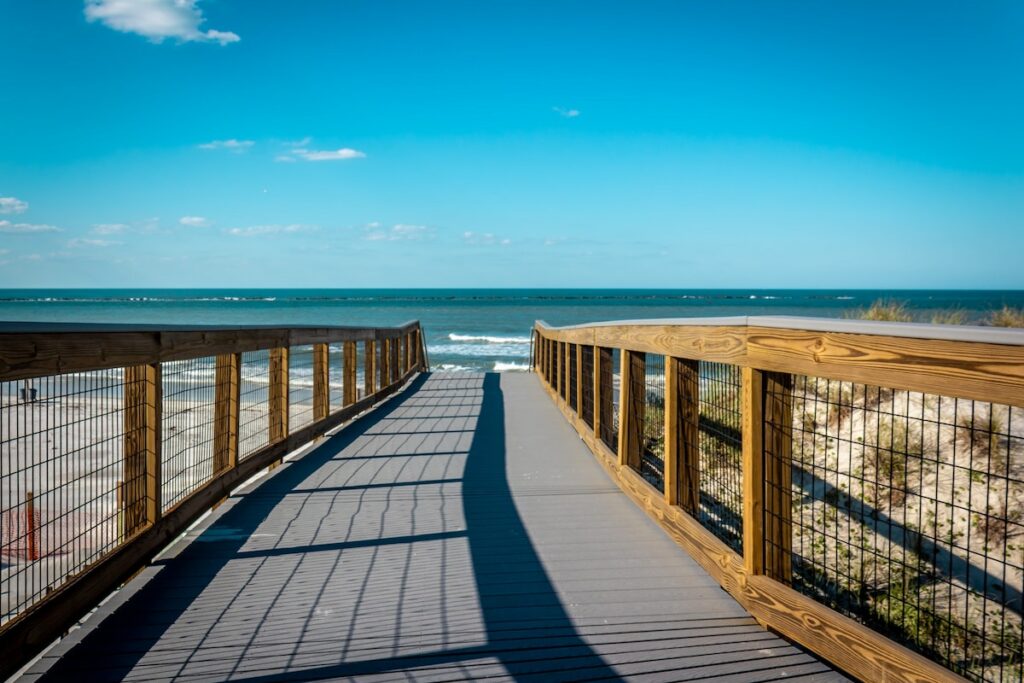 Distance: 71 miles (114 km)
Time: Approx. 1 h 15 min
Just 70 miles south of St. Augustine and around the corner from Daytona, New Smyrna Beach offers visitors the perfect laid-back beach vibe without the massive crowds.
Start your day off at Smyrna Dunes Park, where you can hike, bike, or simply wander through the sand dunes overlooking the Atlantic. If you happen to visit at the right time, I suggest taking a boat rental out to the Disappearing Island, a hidden treasure that appears only at low tide.
History buffs will enjoy visiting the Sugar Mill Ruins, a historical site once part of the early 19th century Cruger-dePeyster Plantation. With free admission, you're able to wander through the site at your own pace.
If you're in a shopping mood or craving a delicious lunch, head to Flagler Avenue Beachfront Park. At this hotspot, you can browse the many shops and recharge at one of the local restaurants.
12. Fort Matanzas National Monument
Distance: 14.4 miles (23 km)
Time: Approx. 25 min
Step back in time and explore the fascinating history of Fort Matanzas. Just a quick 25-minute drive from St. Augustine, this fort sits directly on the Matanzas River.
What makes this national historic landmark so fascinating is that it's made out of coquina, a type of limestone made from compressed shells and natural mortar – just like the Castillo de San Marcos 15 miles north in St. Augustine. Despite being built from such a fragile material, the fort has withstood the test of time and is still an iconic sight to behold.
You can only reach the fort by ferry, as it's located on Rattlesnake Island. The fort and ferry are open Wednesday to Sunday and it's completely free.
Tip The fort is located on a marsh, so you might encounter some pesky bugs. The mosquitoes can get wild depending on the season and time of day, so be sure to pack bug spray and wear protective clothing.
13. Palatka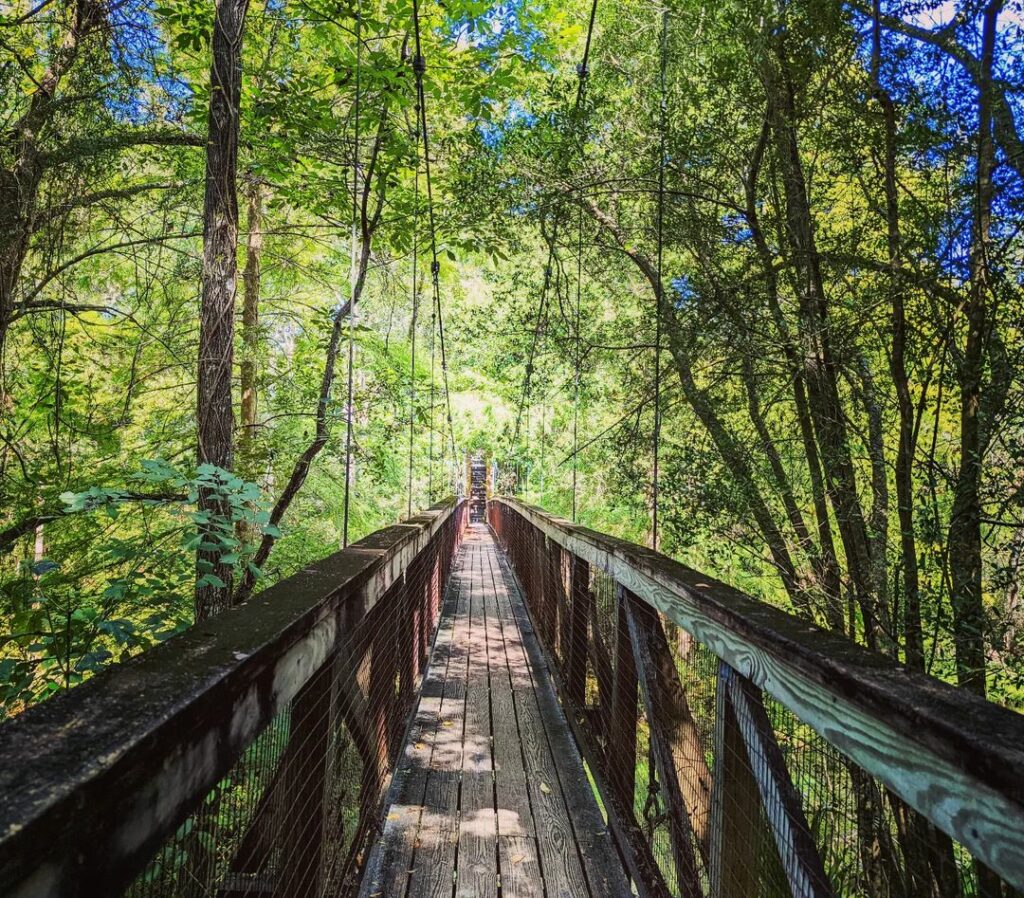 Distance: 29 miles (46.6 km)
Time: Approx. 40 min
Palatka, known as "the gem of St. Johns," is a historic city that packs loads of charm and fun. From exploring the historic homes to savoring the emerging craft beer scene, Palatka is a town that visitors can't stop raving about.
This city has something for everyone. Outdoor enthusiasts can hit the eight Blueway trails for some epic kayaking, hiking, or biking. If you're curious to see how the city's residents lived in the mid-1800s, explore the Bronson Monholand House and the Putnam County Museum.
Ravine Gardens State Park is a must-see for nature lovers, while a walk through town allows you to see the "City of Murals". It is a feast for the eyes with its colorful artwork.
And, when you're feeling peckish, the historic downtown has you sorted with an assortment of unique restaurants and bars. Take a seat at Corky Bell's Seafood or sample some craft beer from one of the many breweries lining the streets. Trust me – your taste buds will thank you!
14. Flagler Beach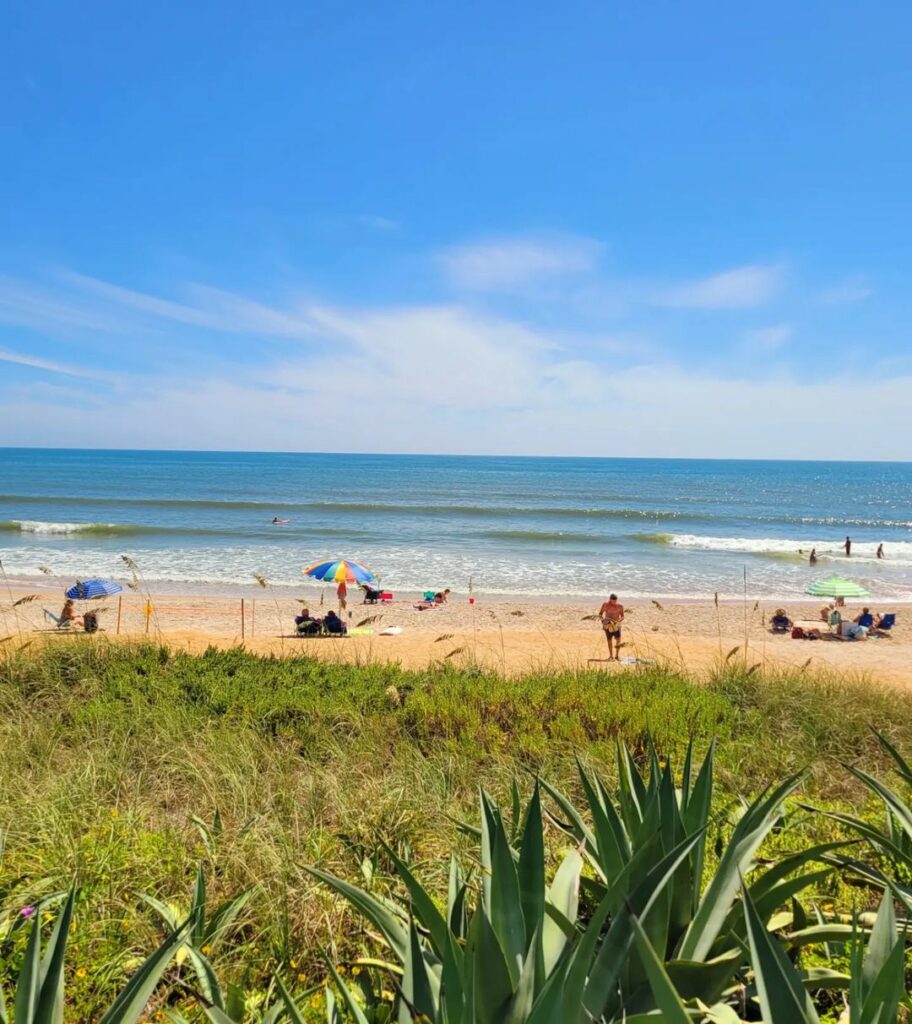 Distance: 35.5 miles (57 km)
Time: Approx. 50 min
Looking for a beach day getaway from St. Augustine that's free from crowded beaches and busy tourist spots? If so, Flagler Beach is your perfect day trip destination! This funky beach town boasts vintage charm, waterfront restaurants, and endless stretches of white sand beaches.
First up on your itinerary is a visit to Flagler Beach Municipal Pier, an iconic landmark perfect for water activities – or simply soaking up the sun. From here, take a leisurely stroll along the beachside shops. Also, consider exploring the Bulow Plantation Ruins Historic State Park to learn about the area's history with a guided tour.
If you're looking for adventure, head to Gamble Rogers Memorial State Recreation Area for some hiking and kayaking. And, if you're a wine lover, you can't miss the Flagler Beachfront Winery.
Tip The real stars of the show at Flagler Beach are the sea turtles. If you visit from May to October, you might be lucky enough to witness these amazing creatures nesting on the beach.
15. Anastasia Island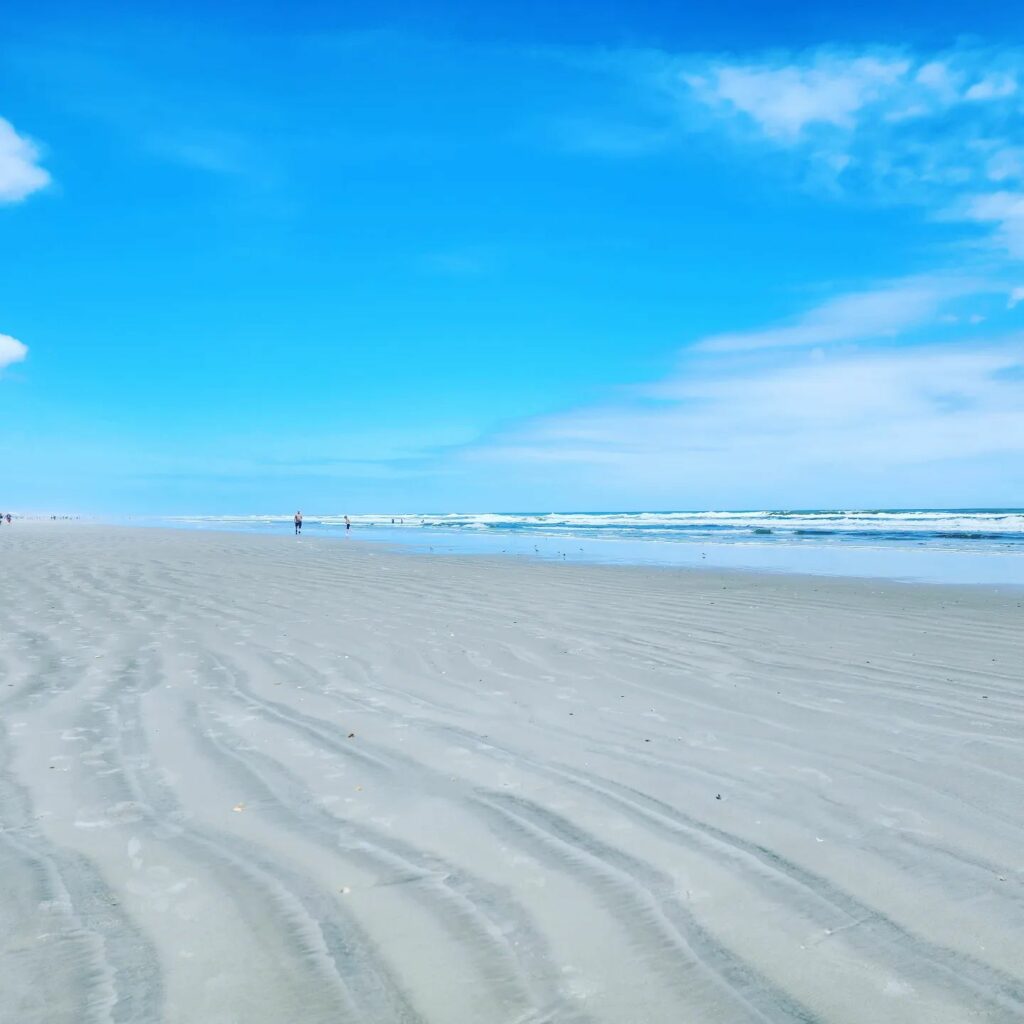 Distance: 4.6 miles (7.4 km)
Time: Approx. 10 min
My last suggestion for a day trip from St. Augustine is for those who prefer convenience – Anastasia Island is only a stone's throw away from the city. This 14-mile-long strip of paradise is bordered by the Matanzas River and the Atlantic Ocean, making it a prime location for watersports.
There's no shortage of attractions, restaurants, and shops to keep you busy all day long. You can visit St. Augustine Lighthouse and Maritime Museum, or check out the St. Augustine Alligator Farm if you've got kids in tow (or you're a reptile fan yourself).
The best way to explore the island is by taking on its many nature trails. You can walk or bike through the wooded areas or take a stroll along the miles of pristine coastline.
Plus, you've got St. Augustine Beach right at the tip of your toes – literally. Spend a full day enjoying the warm waters and year-round sunshine without dreading a long (and sandy) car ride back to St. Augustine.
Day Trips from St Augustine FAQ
How many days do you need in St. Augustine?
I suggest visiting for two or three days to explore St. Augustine's top sites and attractions. St Augustine's historic district is fairly compact, so you can visit major sites like the Fountain of Youth Archaeological Park and visit St. George Street for some shopping in a single day.
What are the things to do within two hours of St Augustine?
There are plenty of attractions less than a two-hour drive from St. Augustine. Some of the most popular spots are Universal Studios Orlando, Kennedy Space Center, Daytona Beach, Jacksonville, and Flagler Beach.
How to get to St. Augustine from Orlando?
St. Augustine is approximately 100 miles from Orlando, and there are a few ways to get there. The most convenient is to drive, which takes around 1h 45m via I-4 E and I-95 N (depending on traffic or stops along the way). Alternatively, you can take a bus, which may take longer but is more affordable.
Some travel tips for exploring Florida
Florida is a vast and diverse state, with plenty of things to do and see. To help ease your travel around the Sunshine State, here are some helpful travel tips:
Always plan ahead, especially during peak travel season.
Pack clothes according to the weather forecast and time of year.
Sunscreen and bug spray are your best friends while exploring Florida.
Be prepared for sudden rain showers.
Be careful of "tourist traps" like overpriced souvenirs.
Final Thoughts
And that, dear readers, concludes our exciting journey through the 15 best day trips from St. Augustine, Florida! I hope you've enjoyed this read and that it has inspired you to pack your bags and explore the beautiful Sunshine State.
From stunning stretches of sandy beaches to fascinating historic sites and awe-inspiring wilderness, Florida truly has a lot to offer when it comes to day trips. St. Augustine is your perfect base, so grab your sunscreen (and bug spray!) and hop in your car – adventure is calling!