SPF explained: what does SPF number mean
Nadia Podrabinek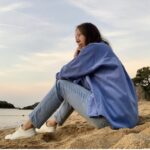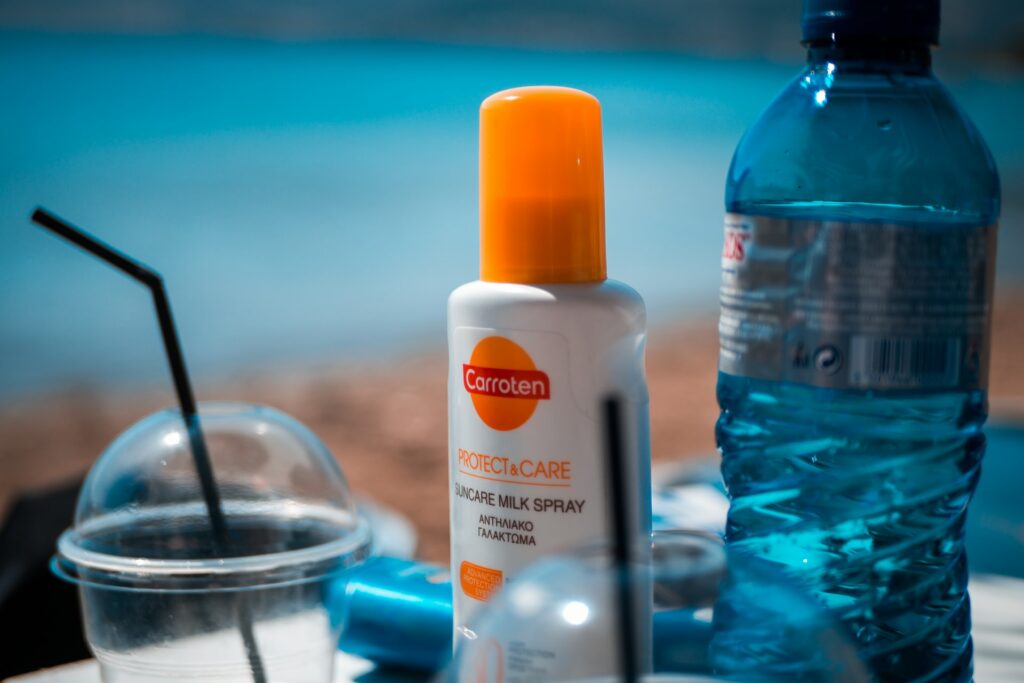 After writing several posts about beaches in Spain, I've decided to learn more about sunscreens and what SPF means. To my surprise, I knew very little about skin protection. So, I did some research and found a lot of helpful information, which I share with you now.
What is SPF?
SPF stands for Sun Protection Factor, used to label skin protection moistures. In other words, it is a UV (ultraviolet) radiation protection level. The higher the SPF value, the more effective the protection is.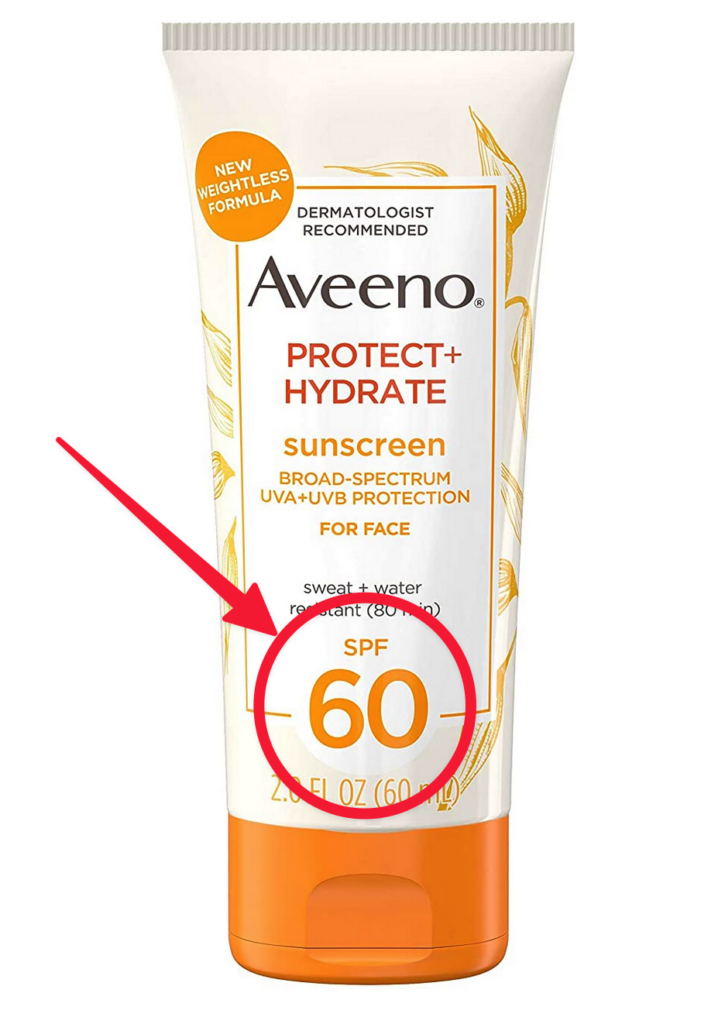 As you might have learned from school, the primary source of ultraviolet rays on Earth is the Sun, exposing different types of radiation, including UV rays.
Two of them negatively affect human skin: UVA and UVB rays.
1. UVA rays make up 95% of all ultraviolet radiation reaching the Earth's surface and are the most dangerous for the skin. They initiate the process of destruction of collagen and elastin, damaging the dermis cells, eventually provoking malignant changes, and contributing to photoaging.
2. UVB rays make up only 5% of all ultraviolet reaching the Earth's surface: most of them are being blocked by clouds and glass. UVB radiation penetrates the epidermis, due to which the skin not only tans but also gets a sunburn, which can provoke an allergic reaction or the development of cancer cells.
Which type of UV radiation is more dangerous?
Although only a small amount of UVB reaches our skin, this ultraviolet radiation is the most damaging to people, carrying a higher possibility of skin cancer.
What does the SPF number mean?
The SPF number on your sunscreen indicates the level of UVB radiation protection:
| | | |
| --- | --- | --- |
| SPF number | Amount of UVB rays blocked | Time to spend under the Sun safely |
| 10 | 90% | 50 minutes |
| 15 | 93% | 1 hour 15 minutes |
| 30 | 97% | 2 hours 30 minutes |
| 50+ | 98% | 4 hours |
| 100 | 99% | 5-6 hours |
The numbers can be pretty complicated to remember, so you can use another simple formula. When using an SPF protection, multiply its number by 5 minutes to get the approximate time to stay under the sun (e.g., 10*5 = 50 minutes).
Keep in mind that real life is far more complex than any formula. The sunscreen must be applied in sufficient quantities, evenly distributed, and regularly reapplied (every 1 or 2 hours).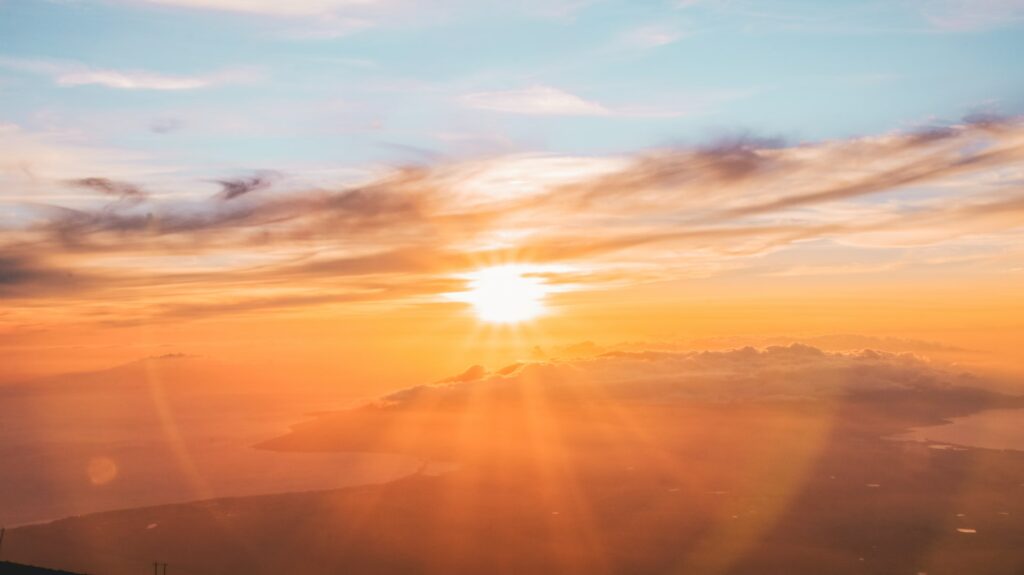 Explaining mineral and chemical sunscreen filters
Modern manufacturers include two types of UV filters in sunscreens: mineral and chemical.
Mineral sunscreen works like a mirror, reflecting the sun's rays and keeping them away from the skin. Experts say it's better to use mineral sunscreens if you have sensitive skin or if you are protecting a baby under six months.
Unlike mineral ones, the chemical filters absorb sunlight radiation before UV rays damage the skin. Chemical filters are activated under the influence of ultraviolet radiation, destroying the energy of sunlight that is harmful to the skin.
Lately, chemical formulas have been under pressure due to some investigations suggesting ingredients like oxybenzone being an eye irritant and skin allergen. FDA says it is safe to use chemical sunscreens.
Mineral filters
Reflect UVB and UVA rays,
Photostable,
Act immediately after application,
Denser and thicker than chemical filter products,
Easy to wipe off with a hand or clothes as they lie on the skin surface,
Need to be reapplied periodically.
Modern mineral filters are increasingly used in the form of nanoparticles, do not whiten the skin, and provide better protection from the harmful effects of the sun.
Chemical filters
Transparent, do not leave a white cast,
Manage both UVA and UVB rays,
Take 15-20 minutes to start working.
Many people are afraid of chemical filters because of their "bad names" reputation. Chemical filters used to be not the safest, but the new generation has a larger molecular weight, penetrates the skin worse, and is safe for the skin and the body.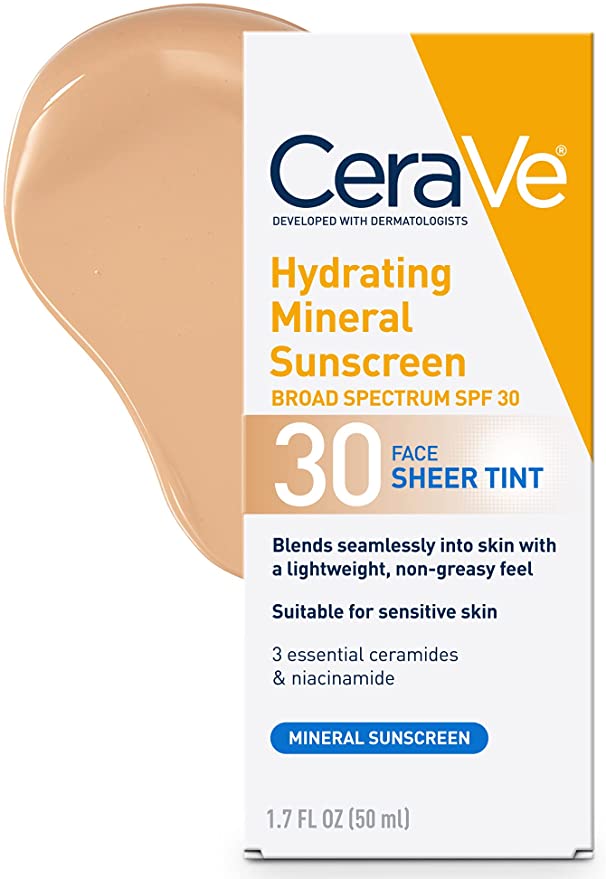 Why SPF sunscreen protection is so important?
Sunscreen helps us in several ways:
protects the skin from UVA and UVB rays,
prevents freckles and pigmentation,
reduces the likelihood of wrinkles,
protects skin collagen fibers from destruction, thereby maintaining skin elasticity,
most importantly, it prevents skin cancer.
Remember that the protection of sunscreens is not sufficient.
As a general rule of thumb, keep away from being directly exposed to the sunlight from 11 to 15, choose light cotton clothing with sleeves, wear hats, and protect your eyes with sunglasses.
Remember that the SPF protection of sunscreens is only an addition. As a general rule of thumb, keep away from being directly exposed to the sunlight from 11 to 15, choose light cotton clothing with sleeves, wear hats, and protect your eyes with sunglasses.
How to choose the right sunscreen?
First of all, you need to determine your skin phototype, then what auxiliary functions sunscreen should have: moisturizing, nourishing, matting the skin, etc.
The skin phototype
Skin phototype determines the degree of reaction of the skin to the effects of UV radiation and directly depends on its natural ability to protect itself. Any skin under the sun produces melanin pigment, which affects skin color.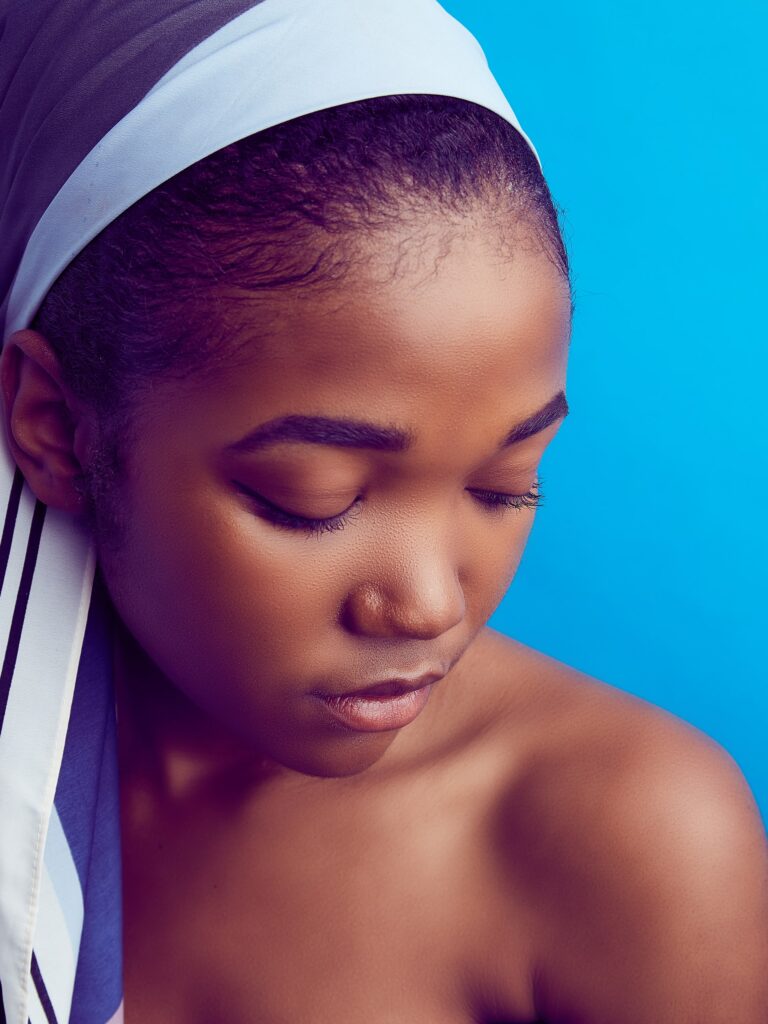 There are 6 phototypes:
Phototype 1 (Celtic, people with albinism) – very light skin (milky white, porcelain), high sensitivity to ultraviolet radiation: reacts to the sun with redness, rarely tans, often covered with freckles. With this phototype, use products with SPF 50+.
Phototype 2 (Nordic, Scandinavian, Aryan) – light skin of ivory color, often with freckles, usually burns in the sun, a light shade of tan rarely appears. With this phototype, use products with SPF 30-50.
Phototype 3 (European) – slightly dark skin, practically does not burn. The tan appears gradually and evenly. With this phototype, use products with SPF 20-30.
Phototype 4 (Mediterranean) – olive-colored skin without freckles burns minimally. The tan lies evenly. With this phototype, use products with SPF 15.
Phototype 5 (Indonesian) – dark brown skin, rarely burns, tan appears as a rich dark shade. With this phototype, use products with SPF 5-10.
Phototype 6 (African) – very dark chocolate-colored skin, low sensitivity to ultraviolet radiation: it never burns, and the tan is very dark. With this phototype, use products with SPF 5.
What type of sunscreen is best for my skin?
To preserve the beauty of the skin, choose SPF protection based on the needs of your epidermis:
Oily skin: choose light texture products (fluid, milk, gel) with mattifying non-comedogenic formulas.
Dry skin: choose non-greasy creams and oils with moisturizing and softening formulas.
Sensitive skin: choose light textures (milk, cream, gel) with hypoallergenic formulas and soothing effect. To protect the delicate area around the eyes and lips, also choose sunscreens for hypersensitive skin, for example.
Which SPF Level should I use?
Many scientists and dermatologists say that you should use the SPF 30 or higher in most situations under the sun.
Which SPF number should I use if I have darker skin?
It is okay to use an SPF between 15-30 for this type of skin (pigmented skin). This skin is more protected due to higher amounts of melanin.
What does Broad-Spectrum Protection mean?
It means what it says, the protection from both UVA and UVB rays.
Can you tan while wearing sunscreen?
The answer is yes, you can. There are no sunscreens with 100% protection, and no SPF product can give you complete protection.
Best sunscreens in 2022
Best sunscreens for oily skin
La Roche-Posay Anthelios. SPF 50+
Kiehl's Ultra Light Daily UV Defense. Mineral Sunscreen. SPF 50
Paula's Choice Extra Care Non-Greasy Sunscreen. SPF 50
EltaMD UV Clear Broad-Spectrum. SPF 46
Shiseido Clear Sunscreen STICK. SPF 50+
Supergoop Unseen Sunscreen. SPF 40
Cay Skin Universal Mineral Face Lotion. SPF 55
Bliss Block Star Invisible Daily Sunscreen. SPF 30
Shiseido Urban Environment Oil-Free Sunscreen Broad-Spectrum. SPF 42
SkinMedica Essential Defense Mineral Shield Broad-Spectrum. SPF 35
Juice Beauty Oil-Free Moisturizer. SPF 30
Best sunscreens for dry skin
Neutrogena Ultra Sheer Sunscreen
Earth Rhythm Mineral Sunscreen
Village 11 Factory Hydra Sun Fluid. SPF 50+
Bioderma Photoderm MAX Aquafluide. SPF 50
Eucerin Sun Crema Sensitive Protect. SPF 50+
Glowscreen Sunscreen Broad Spectrum. SPF 40
Shiseido ultimate sun protector lotion. SPF 50+
La Roche-Posay Anthelios Ultra-Light Invisible Fluid. SPF 30
CeraVe AM Facial Moisturizing Lotion. SPF 30
Aveeno Positively Radiant Daily Facial Moisturizer
Best sunscreens sensitive skin
ISDIN Foto Ultra 100 Spot Prevent Fluid. SPF 50+
Biossance Squalane + Zinc Sheer Mineral Sunscreen. SPF 30
CeraVe Tinted Mineral Sunscreen. SPF 30
Avène Solaire UV Mineral Multi-Defense Sunscreen Fluid
Neutrogena Sensitive Skin Mineral Sunscreen Broad Spectrum. SPF 60
EltaMD UV Restore Broad-Spectrum. SPF 40
Shiseido Ultimate Sun Protection Lotion WetForce for Sensitive Skin and Children. SPF 50+
Shiseido Expert Sun Protector Lotion. SPF 30
Aveeno Mineral Sensitive Skin Sunscreen
Cocokind Daily SPF
Best sunscreens for everyday use
Heliocare 360º Mineral Tolerance Fluid. SPF 50
Avène's Solaire UV Mineral Multi-Defense Sunscreen. SPF 50+
La Roche Posay Toleriane Double Repair. SPF 30
Shiseido Expert Sun Protector Lotion. SPF 30
Best sunscreens for body
Lotus Safe Sun UV Protect Body Lotion. SPF 25
Wow Skin Science Sunscreen Matte Finish. SPF 55
Himalaya Herbals Protective Sunscreen Lotion. SPF 15
Avene Very High Protection Spray. SPF 50
VLCC Water Resistant Sunscreen Gel Creme. SPF 60
Check sunscreens prices at Amazon.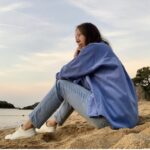 Hello, my name is Nadia.
I usually write about traveling (there are so many places to fit all the lifestyles), relocation (finding a job overseas or moving without losing an income), and living in a foreign country (adapting to a different culture and mentality). Follow me on Twitter, Facebook, Instagram, or LinkedIn!
This post might include some affiliate links. If you make a purchase through these links, I may earn a small commission at no additional cost to you. I appreciate it when you use my links to make purchases.