9 Cheapest Places to Live in Norway
Nadia Podrabinek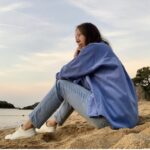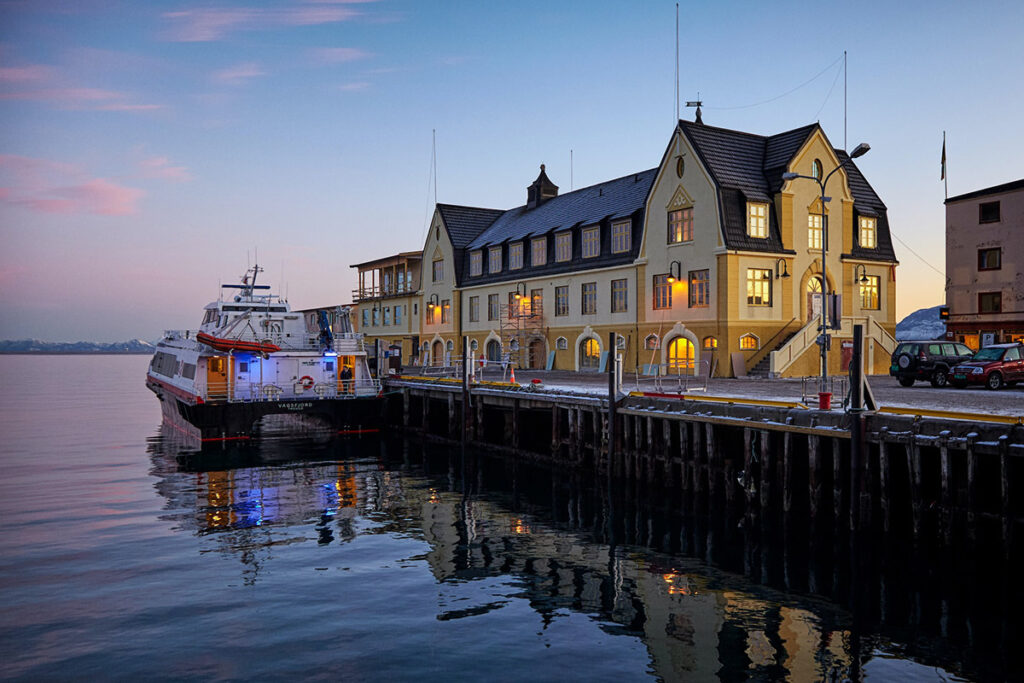 While Norway is renowned for its natural beauty, it's also known for its high living costs. Still, there are some places that offer more affordable living (some just outside of Oslo, which is Norway's largest city!).
I've curated a list of cheaper places to live that offer both affordability and rich living experiences. So join me as we explore these hidden gems where you can live comfortably – without draining your bank account.
---
Key takeaways
Your typical living expenses (groceries, activities, excursions) will influence where you can afford to live.
Bærum is the overall cheapest place to live in Norway.
Halden and Sarpsborg are two small towns with low living costs.
Housing, education and food prices are much more affordable in Norway than in the US.
If you want to live as a digital nomad in Norway, you may have to save up first.
---
Breakdown of Your Monthly Expenses
| City | Expat costs / month | Family costs / month | 1 br studio / month | Dinner | Beer | Cappuccino |
| --- | --- | --- | --- | --- | --- | --- |
| Bærum | $1,385 | $4,179 | $1,078.27 | $14.06 | $6.70 | $3.70 |
| Halden | $1,477 | $3,528 | $1,078.27 | $17.81 | $6.70 | $3.70 |
| Sarpsborg | $1,503 | $3,253 | $796.98 | $18.66 | $6.56 | $3.28 |
| Horten | $1,545 | $3,781 | $843.86 | $18.75 | $4.22 | $3.44 |
| Skien | $1,590 | $3,762 | $796.98 | $18.75 | $7.41 | $3.68 |
| Kristiansand | $1,598 | $3,753 | $828.24 | $11.72 | $8.44 | $3.78 |
| Harstad | $1,606 | $3,586 | $750.10 | $11.53 | $10.31 | $5.21 |
| Kongsberg | $1624 | $3721 | $961.07 | $16.88 | $8.91 | $4.03 |
| Lillehammer | $1,634 | $3,958 | $906.37 | $21.10 | $8.44 | $3.75 |
Cost of living in Norway
Factors Determining Living Costs in Norway
Accommodation
No matter which country you move to, you're going to need somewhere to stay. And, while the cost of living in Norway can be more expensive in some places, in others it's relatively budget-friendly.
On average, most single individuals can expect to pay as much as $1,000 for their rent. Families, on the other hand, usually have a much higher rent expense that ranges between $1,500 – $2,000.
Groceries
Stocking up your pantry and getting all of your essentials can be pretty costly. In fact, the average price for a loaf of bread is around $3, and a quart of milk can cost as much as $2.
Some of the most expensive prices include those for meats. For example, the average price for around 2 pounds of chicken breasts will cost you approximately $13. Similarly, the average price for 2 pounds of steak is around $28.
Utilities
Generally, your utilities include electricity, heating, and water. Although it may seem pricey for the average family of four, utility bills aren't much less expensive for a single adult.
The median cost of utilities for a single adult is around $130 and can range up to around $200 for a family.
Transportation
Most locals in Norway find using public transportation quick, efficient, and easy. Generally, a ticket for public transport like a bus or train will cost you around $4. However, if you buy a month's pass for transport, you'll be saving a lot of money. A monthly ticket is approximately $76.
If you prefer to use your own car for transport, you can expect to pay an average price of $2 for a quarter of a gallon of fuel (1 liter).
Leisure activities
What's life without a little bit of fun? When you're planning your budget, you'll want to make sure to factor in some extra cash for activities. The average price in Norway for a cinema ticket is around $14, while a gym membership will set you back around $42 a month.
When you're out and about, you'll want to keep in mind that a meal at a mid-range restaurant for two people can cost around $83. But if you'd prefer to grab something quick and easy from a fast food restaurant, you'll only need around $12 per meal.
So, what is the estimated average cost of living in Norway? Of course, everyone's budget will look a little different depending on how they spend and allocate their money.
Here are the average expenses on any given month for both a single individual and a family of four:
Single person:
The total cost of living: $1,860 per month
Rent and utilities: $1,000
Food: $650
Transport: $110
Leisure: $100
Family of four
The total cost of living: $4,300 per month
Rent and utilities: $2,000
Food: $1,600
Transport: $300
Leisure: $400
The 9 Cheapest Places to Live in Norway
1. Bærum
Average cost of living: $1,385
Bærum is a municipality in Viken County, just west of Norway's largest city, Oslo. It has a population of around 130,00, and it's known for its high standard of living. So it's a surprise that it's actually the cheapest place to live in Norway!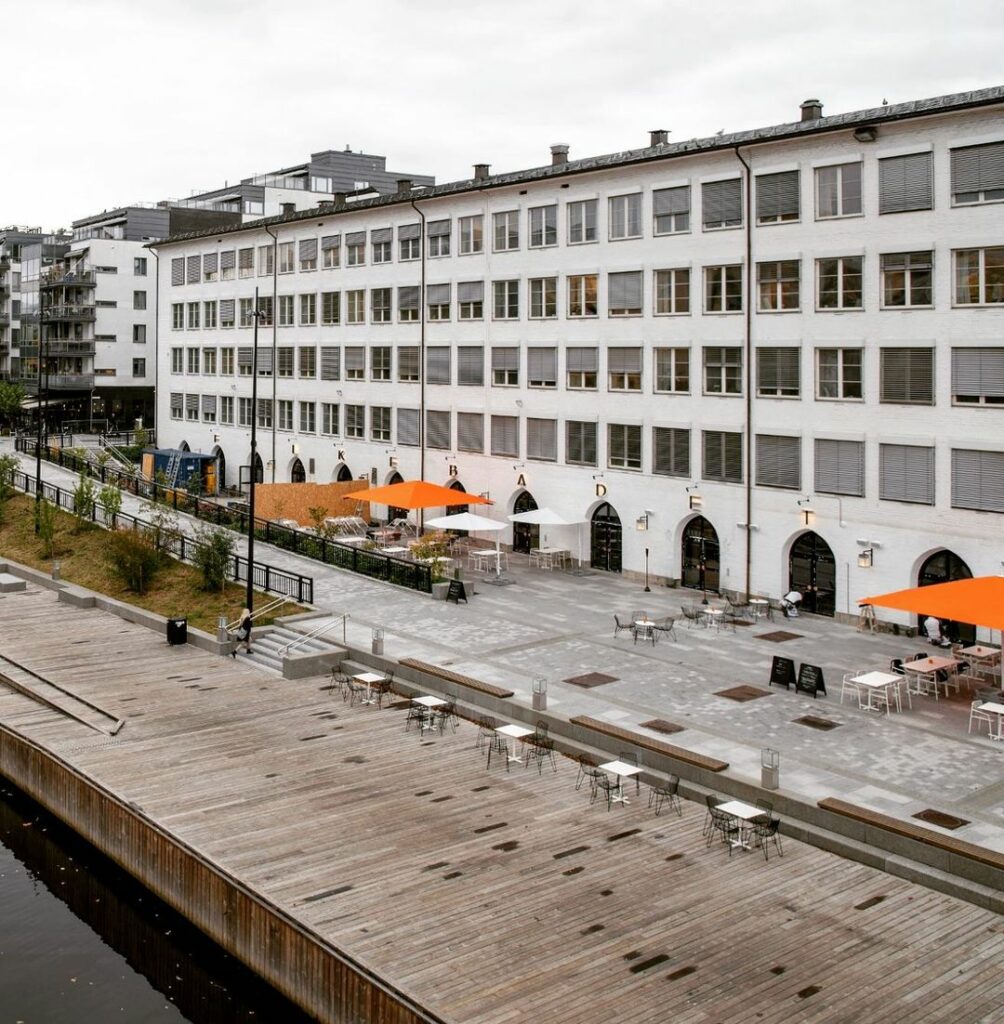 This region offers a mix of urban and natural landscapes, with beautiful coastal areas, forests, and parks. The municipality boasts excellent infrastructure like schools and health care facilities. It also has tons of recreational activities such as museums, art galleries, sports venues, and shopping centers.
Tips for living in Bærum
Bærum has a jazz music festival in the fall or summer that brings in locals and tourists alike, so don't forget to check it out!
Bærum has a strong sense of community, and getting involved in local events or organizations can be a great way to meet new people.
2. Halden
Average cost of living: $1,477
Halden is a small town in the southeastern part of Norway in the Østfold County. It is much smaller than Bærum with a population of around 26,000.
The town is known for its historical charm and well-preserved fortress, the Fredriksten Fortress, which looms over it. It's usually described as a blend of old-world charm and modern touches, but its small size and unassuming atmosphere may be why it's one of the cheapest towns to live in.
Halden has a vibrant cultural scene with museums and art galleries. But it also has plenty of nature, with lush forests and lakes.
Tips for living in Halden
Be sure to check out the Iddefjord and Halden Canal for some fun outdoor activities.
Take some time to explore the Fredriksten Fortress. This historical landmark will give you great views of the surrounding areas.
3. Sarpsborg
Average cost of living: $1,503
Sarpsborg is another historic small town that can be found nestled in the heart of Østfold County. As one of the oldest cities in Norway, its population of around 59,000 consists mainly of locals.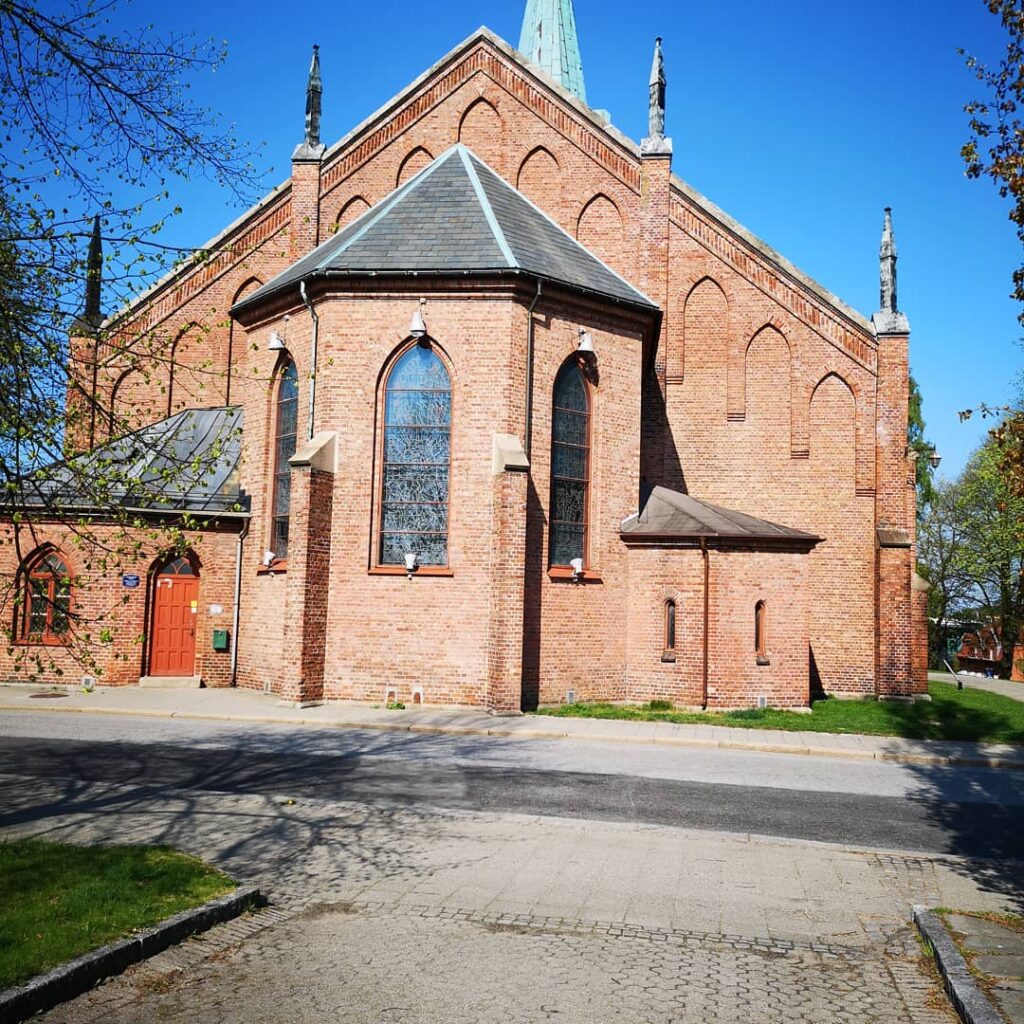 Sarpsborg has an exciting cultural and industrial heritage, with traces of its Viking history still prevalent in the old town. Like Halden, Sarpsborg mixes the old with the new and has historic landmarks like the Sarpsborg Church and Borgasyssel Museum.
Nature enthusiasts can enjoy some of the nearby national parks, rivers, and forests. But there are also plenty of cultural events to liven things up, as well as a thriving local food scene.
Tips for living in Sarpsborg
Sarpsborg has several local restaurants where you can indulge in traditional Norwegian cuisine. Here, you can try specialties such as reindeer and baked goods like krumkake or lefse.
The Kulåsparken sculpture park is worth a visit for art enthusiasts and can make for an interesting day trip.
4. Horten
Average cost of living: $1,545
Horten is a coastal town on the west coast of the Vestfold og Telemark County. Like the other towns on this list, it has a relatively small population of around 27,000 people.
Horten offers a mix of history, natural beauty, and cultural attractions. This port town is also known for its maritime heritage and is home to the Norwegian Naval Museum, showcasing the overall naval history of the country.
Horten has beautiful beaches and waterfront promenades which are perfect for leisurely strolls and relaxation. This also means that you can find activities like boating and fishing.
Tips for living in Horten
Horten is situated along the Oslofjord, which offers coastal landscapes and beaches.
The Borre Mound cemetery is an important historical landmark in Horten, featuring large Viking-era burial mounds.
5. Skien
Average cost of living: $1,590
Skien is a vibrant city with a population of around 55,000. It's famously associated with the renowned playwright Henrik Ibsen, who was born in this gorgeous city. Skien also offers a range of cultural attractions like the Ibsen Museum, which showcases the life and works of the playwright.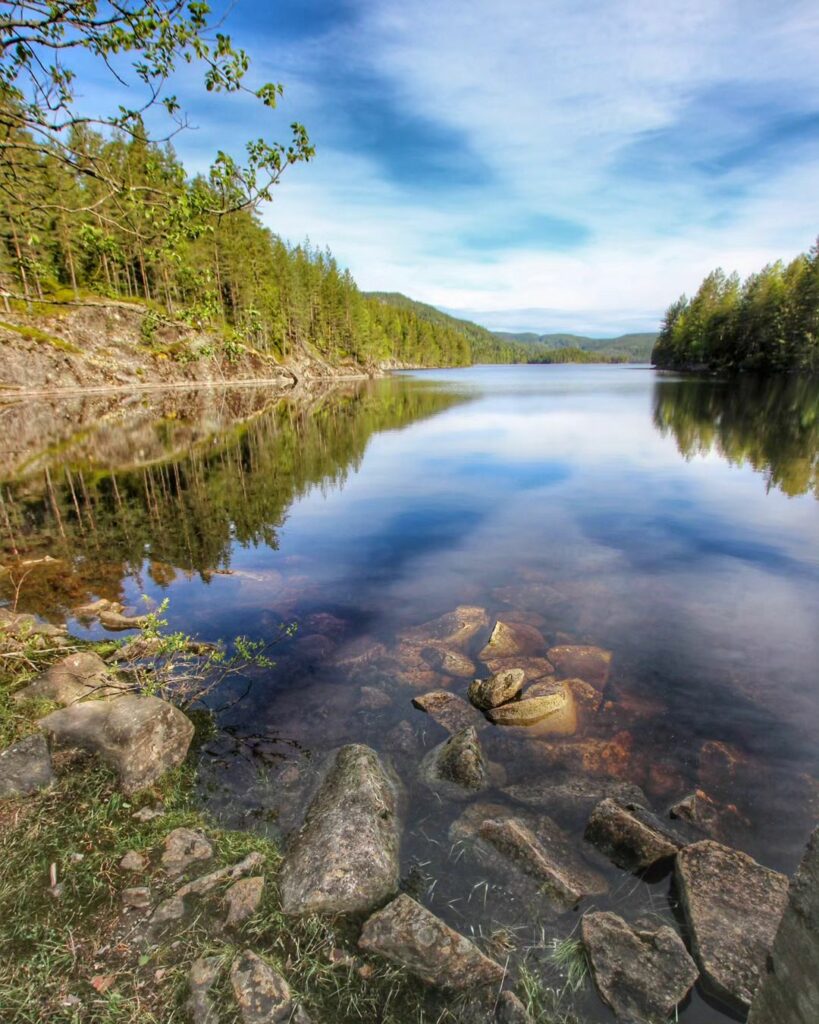 Skien is nestled amidst scenic landscapes, with nearby forests, lakes, and rivers that provide opportunities for activities like hiking, skiing, and fishing.
Tips for living in Skien
Skien has unique traditions and cultural practices. Try to participate in local festivals like the annual Skien International Ibsen Conference.
Skien experiences very cold winters – it's the perfect time for skiing or snowboarding!
6. Kristiansand
Average cost of living: $1,598
Kristiansand is a lively coastal area in Agder County. And, with a population of around 90,000, it's the fifth largest urban area in Norway. Like most coastal towns here, Kristiansand has incredible beaches and a vibrant cultural scene. It's the perfect blend of nature and urban living.
The city features promenades, parks, and a bustling city center with shops and restaurants that will keep you entertained. Here, you can explore the Kristiansand Zoo and Amusement Park, enjoy activities along the coastline, or immerse yourself in the local events.
Tips for living in Kristiansand
History buffs will love the rich history here, including at the Christiansholm Fortress.
Don't forget to visit the waterfront – otherwise known as the Fiskebrygga.
7. Harstad
Average cost of living: $1,606
Harstad is a picturesque town located in the Troms og Finnmark. This little town only has a population of around 25,000, which may explain why it's so affordable.
Harstad is surrounded by majestic mountains, fjords, and islands that are perfect for hiking and wildlife spotting. In the town, you'll experience the local culture as Harstad hosts various festivals, concerts, and theater performances around the year.
The city center is filled with shops, cafes, and historical landmarks like the Trondenes Church.
Tips for living in Harstad
Harstad is situated above the Arctic Circle, which means you'll get the chance to experience the Midnight Sun during summer and the mesmerizing Northern Lights during winter.
Harstad's archipelago is perfect for boating and island hopping.
8. Kongsberg
Average cost of living: $1,624
Kongsberg is a historic town nestled in the Viken County. With a population of approximately 28,000, it's known for its rich mining heritage and technological advancements.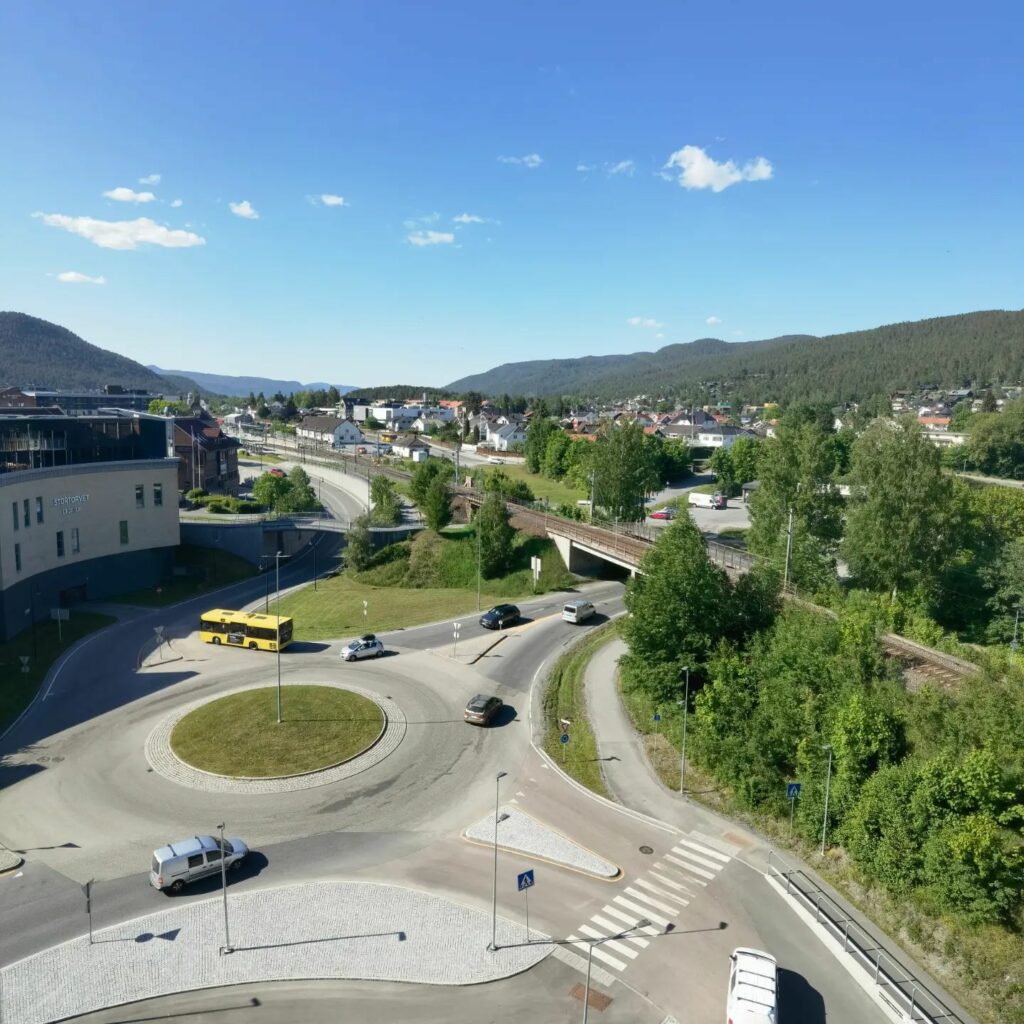 Kongsberg was the center for silver mining in the past, and you can explore the town's history is preserved in the Kongsberg Silver Mines and Mining Museum. The town is also home to the prestigious Kongsberg University and a leading technology hub that focus on industries like aerospace, defense, and automation.
Tips for living in Kongsberg
Kongsberg has a fascinating history, particularly related to silver mining.
The nearby Kongsberg Ski Resort offers excellent slopes for winter sports enthusiasts.
9. Lillehammer
Average cost of living: $1,634
Lillehammer has a population of just over 21,000 people and can be found in Innlandet County. This town gained international recognition as the host of the 1994 Winter Olympics, and you can explore the Olympic Park and Museum for a glimpse into its sporting legacy.
The town also features gorgeous streets lined with colorful wooden houses, charming boutiques, and cozy cafes. Surrounded by breathtaking mountains, you'll also find plenty of opportunities to go skiing in the winter.
With its gorgeous landscapes and rich history, Lillehammer is the ideal destination.
Tips for living in Lillehammer
Lillehammer hosts the annual Birkebeiner Ski Race each February.
Don't forget to try local specialties here like rakfisk, fårikål, and rømmegrøt.
What Are You Saving On in Norway?
Norway may have a higher cost of living than the U.S., but there are some deals available if you know where to look.
In general, most expats in Norway pay around 16.5% less for their average grocery bills than in the U.S. For example, for every $1,000 spent on groceries in the U.S., Norwegians only spend around $835.
Housing is also almost 40% cheaper in Norway if you opt for smaller towns. I don't know about you, but my rent makes up most of my monthly expenses. If I could slash my rent bill by almost 40%, I'd be much better off!
Moving to Norway may be ideal for families, especially considering that you will pay around 3.4 times less for childcare and schooling compared to the U.S. This can really add up if you have two or more kids to send to school.
Living Cheap as a Digital Nomad in Norway
Living as a digital nomad in Norway can be pretty pricey.
Instead of renting a home while you're there, you may want to consider renting an Airbnb or sharing accommodations with other travelers. This can help you to slash your rent prices, which is one of the biggest budget-draining expenses.
Thanks to the well-developed infrastructure for remote work, you'll be filing your work reports in style. Ideally, you should try to utilize co-working spaces which usually have affordable membership options. You can also work from one of the many cafes that have free Wi-Fi specifically for remote workers.
Cheapest Places to Retire in Norway
Norway isn't exactly known for being cheap. In fact, the entire country has a relatively high cost of living. However, some regions and smaller towns tend to have lower living costs, as I mentioned above.
Here are a few places that are affordable for retirees:
Eastern Norway
While they're not necessarily cheap, some areas in Eastern Norway like the Hedmark and Oppland counties, have a slightly lower living cost. Towns like Lillehammer and Gjøvik are known for their surrounding nature and more affordable lifestyle.
Northern Norway
The regions of northern Norway, including Tromsø, Alta, and Kirkenes, can be more affordable than the southern parts. However, you may need to keep in mind that living costs are still higher than in other countries.
Inland areas
Towns located further inland tend to have lower living costs. Places like Røros, Trysil, and Valdres are known for their beautiful nature and outdoor activities while still boasting a cheaper lifestyle.
Smaller coastal towns
While coastal areas of Norway are generally expensive, some smaller towns offer more affordable living options. Places like Ålesund, Kristiansund, and Haugesund provide a more budget-friendly retirement experience.
Frequently Asked Questions
How much money do I need to live comfortably in Norway?
Living comfortably in Norway requires a higher budget due it being an expensive country. The specific amount will usually depend on your personal lifestyle, location, and expenses. However, a monthly budget of $1,900 – $2,800 for a single person can provide a decent standard of living.
In which area of Norway do most expats live?
Oslo, the capital city (and the largest city) has the highest number of expats due to its ample job opportunities and international atmosphere. Here, you'll find plenty of international students and expats.
Some other popular areas include Bergen, Stavanger, and Trondheim. In fact, you'll find expats all over Norway, especially near popular tourist destinations where locals know at least basic English.
What is the cost of living in Norway compared to the US?
Overall, Norway has higher living costs than the United States. While income levels are also generally higher, the difference in costs can still be significant. As a rough estimate, living costs in Norway are typically around 30% higher than in the United States. However, it's important to remember that this largely depends on your location and lifestyle.
Conclusion
Norway offers a diverse range of affordable living options if you're looking for a budget-friendly lifestyle or a small town to settle down in. From charming coastal towns to countryside villages, these nine cheapest places not only provide affordable housing, but also a high quality of life.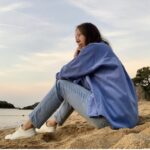 Hello, my name is Nadia.
I usually write about traveling (there are so many places to fit all the lifestyles), relocation (finding a job overseas or moving without losing an income), and living in a foreign country (adapting to a different culture and mentality). Follow me on Twitter, Facebook, Instagram, or LinkedIn!
This post might include some affiliate links. If you make a purchase through these links, I may earn a small commission at no additional cost to you. I appreciate it when you use my links to make purchases.