14 Reasons to Visit Cascais, Portugal in 2023
Nadia Podrabinek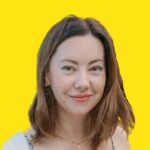 Written by Nadia Podrabinek
Hello, my name is Nadia. I usually write about traveling (there are so many places to fit all the lifestyles), relocation, and living in a foreign country (adapting to a different culture). My travels stretch beyond Spain, with journeys to the US, Italy, Norway, Portugal, and France. Relocating to Spain in 2018, I lived in cities from Barcelona to Madrid, currently calling Valencia home.  Follow me on Twitter, Facebook, Instagram, or LinkedIn! ... show more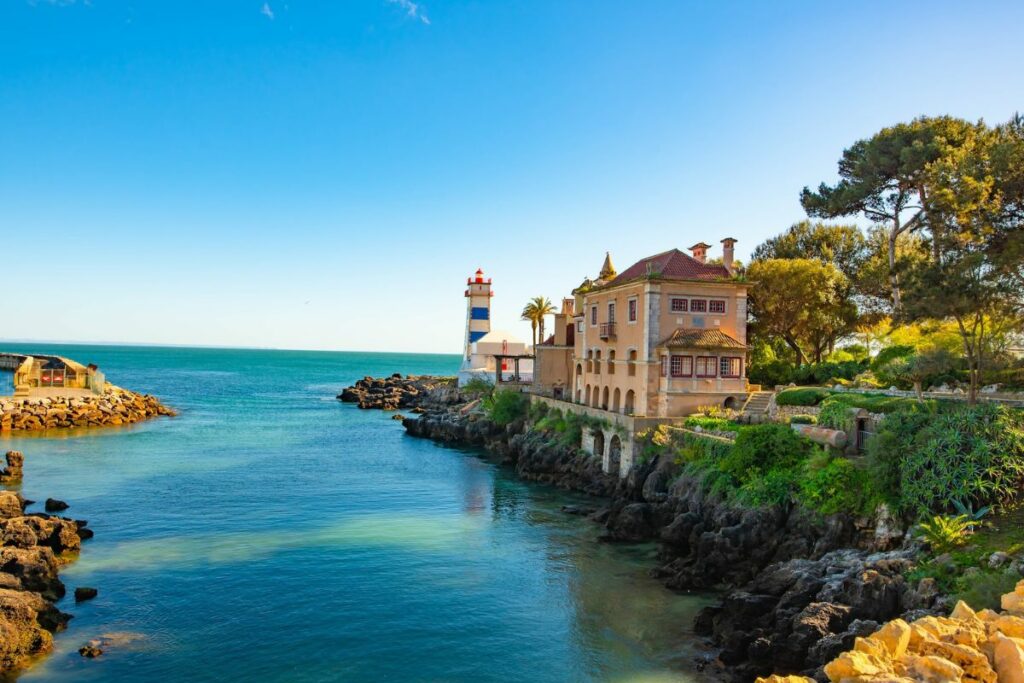 Cascais is your best bet for an idyllic stay on the Portuguese Riviera. West of Lisbon, the village has long drawn tourists from all over the world. Once a humble fishing village, Cascais has been a cosmopolitan seaside resort town since the late 19th century.
Being much smaller than other hotspot Portuguese destinations, you may think that this small seaside hamlet lacks things to do – not the case at all!
To prove that it's more than just a beachy escape, this Cascais travel guide will give you 14 reasons to visit the sunspot. From museums and parks to adventure and watersports, my list of things to do in Cascais (plus some essential travel tips) has all you need to know.
---
Key Takeaways
Cascais is a fishing town 32 km (20 miles) west of Lisbon.
It's very close to Sintra, another popular tourist destination near Lisbon.
Cascais is good for a day trip, but even better for a vacation.
---
People say on Reddit
Cascais has been for years the place for rich people pass their vacations and live. Not a hidden gem, but for a foreigner i could understand that is a hidden gem. But i would say hidden Gems are Braga, Aveiro or the autonomous region of the Azores.

NobleAzorean
The actual town of Cascais is pretty small and can be easily walked from the train station. I remember exploring the town in the morning and then renting a bicycle and riding the coastal road to Praia de Guincho and back in the afternoon, taking in the Boca do Inferno along the way. The bike path is mostly separate from the road, so it's quite safe.

Varekai79
I spent a whole day exploring Cascais, this hidden gem in Portugal. Definitely the biggest surprise in the country in my opinion.

saduhet
Near Cascais, there is a green hill with verdant Gardens and forests. The place is called Sintra. It's a medieval tow n which as a lot of history and culture. At the very top of the hill there is a medieval castle and a palace often surronded by mist. The general comment i hear the most is that Sintra is the "real" Disney world with all its Gardens and palaces. Search Sintra on Google and you will see what i'm talking about.

Nasherino91
Why is Cascais Worth Visiting? Things to Do and See
Cascais ticks boxes for beach bums, hikers, history buffs, surfers, shoppers, and foodies – despite its relatively small size! It's also great for vistas with picturesque landscapes and unbeatable views of the Atlantic Ocean.
To get right into it, here's what to do in Cascais:
Cascais, Portugal Beaches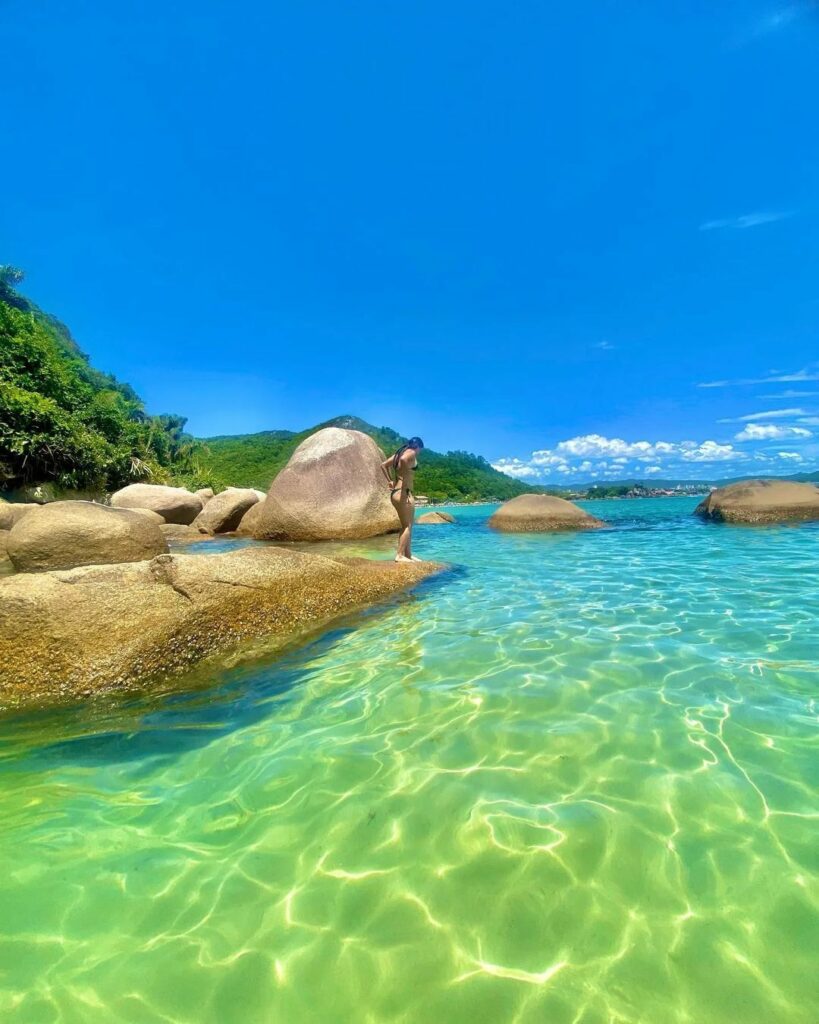 Let's get the most obvious activity out of the way first: Cascais has beautiful beaches that live up to the hype.
Praia da Conceição is the area's most central and (obviously!) busiest beach. Still, it's great for a swim, a drink, and some sunbathing! Another easily accessible beach is Praia da Ribeira, which is right next to the fishing harbor.
Round the corner from Rua Frederico Arouca, you'll find Praia da Rainha, another popular beach.
Pro tip If you're looking for a quieter spot, your best bet would be to get the train heading towards Lisbon and drop in at the beaches along the way. From the Cascais train stop, you can hop on the 19060 towards Lisboa for 20 minutes until you reach São Pedro, where you'll find a small, much quieter beach.
Picturesque Old Town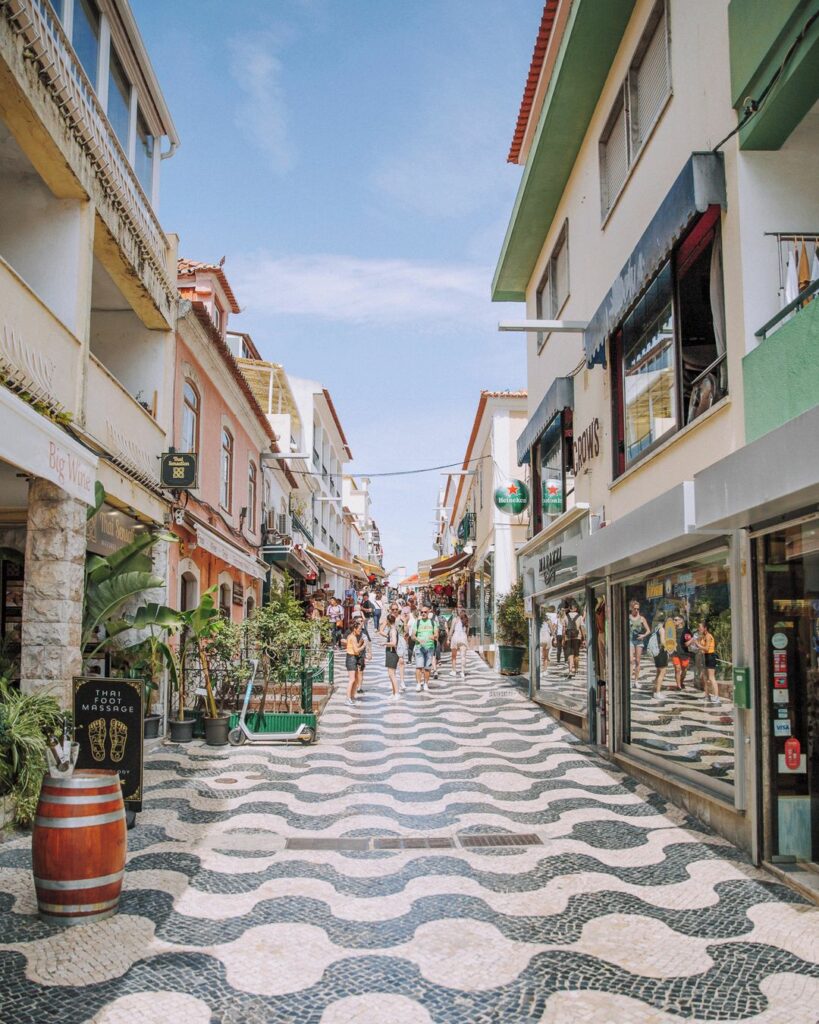 Despite Cascais' enduring popularity, the old town remains unspoiled, with cobbled streets lined by pastel-colored villas. The striking cobbled plaza is the ideal place to begin. You'll also see some beautiful examples of azulejos, the tile wall art found throughout Portugal and Spain.
Traditional fishermen's houses surround the plaza; a reminder of the town's long and rich past.
Around the time the town was made autonomous from Sintra in 1364, Cascais was one of Lisbon's main fish and agriculture suppliers. It also became a major port town in the 14th century, with many boats stopping en route to Lisbon.
While many of the buildings from this time are no longer standing, Cascais' rich history can be felt throughout the town center.
Rich Cultural Heritage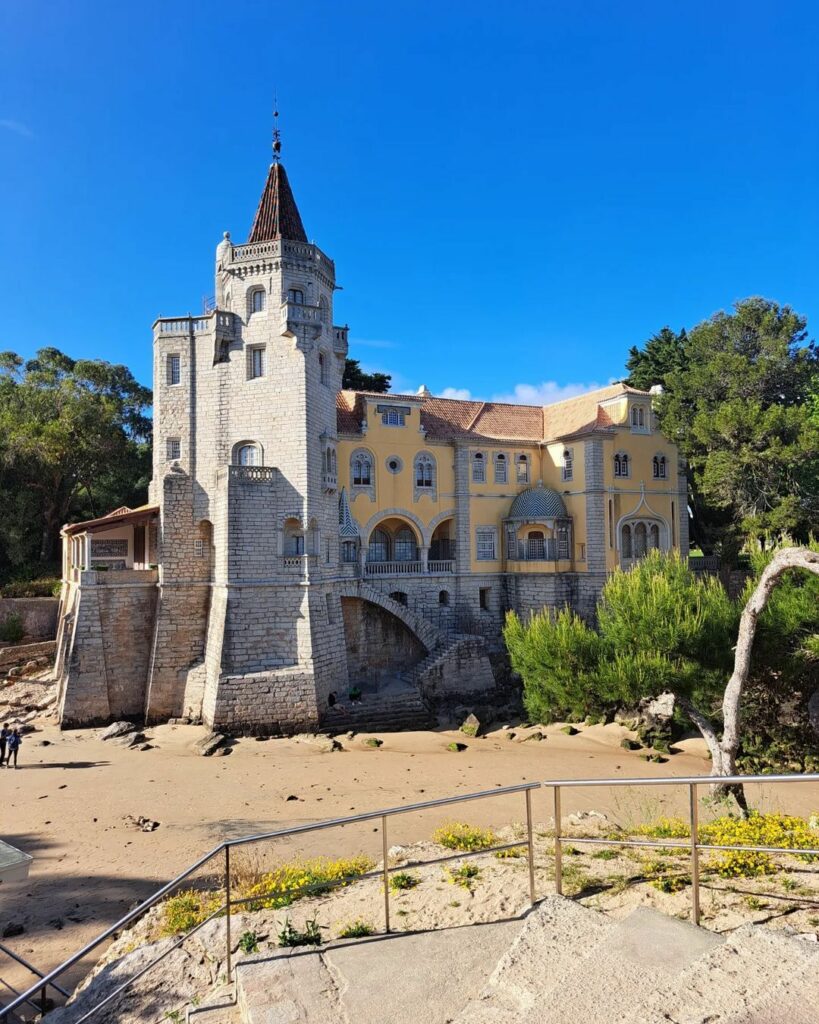 While we're on the topic of history, you need to visit the Museum Quarter between Parque Marechal Carmona and the old town.
There's a whole range of museums to visit here.
I'd especially recommend the Museu Condes de Castro, a 19th-century Revivalist-style palace brimming with Indo-Portuguese furniture, art, and 25,000 ancient books.
Museu do Mar-Rei D. Carlos is also great; a maritime museum exploring Cascais' history, packed with marine fossils and old boats.
Another must-see is the Santa Marta Lighthouse, a real lighthouse that has been converted into a museum!
Beautiful Gardens and Parks
This town isn't all beaches and surfing; Cascais has several gardens and parks perfect for tranquil afternoons. Fancy exploring the oldest botanical garden in Portugal? You're in luck – Ajuda's Botanical Garden is home to a range of fascinating flora.
You've also got the Parque Marechal Carmona nearby, with wide lawns, lakes, and plenty of shade.
Another popular spot is Jardim Visconde da Luz, a small garden area in the town center, perfect for a mid-meander break.
Adventure and Water Sports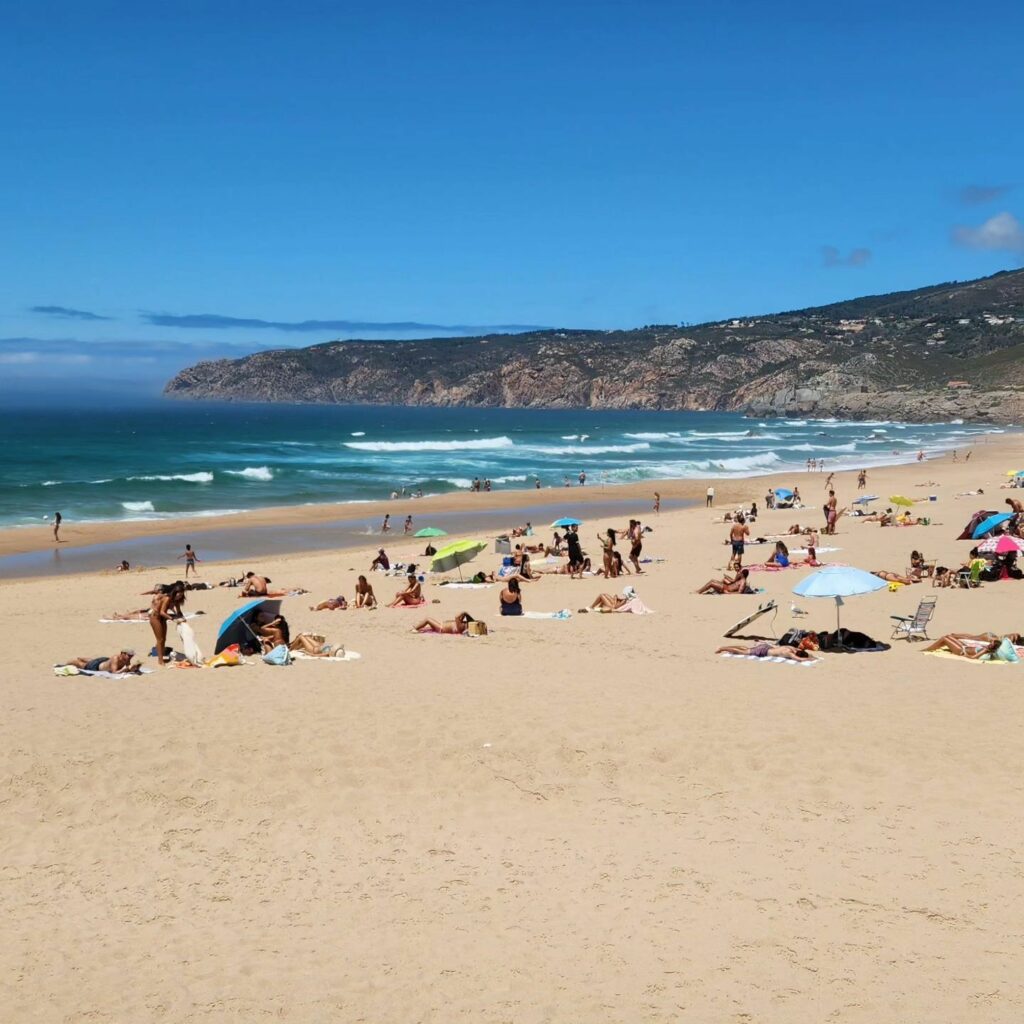 If you're interested in adventure and water sports, skip Praia da Ribeira and make a beeline for Praia do Guincho, a super sandy beach northwest of the town. This beach experiences heavy winds all year round, making it a hotspot for surfers.
There are surf shops and surf schools dotted around the town, where you can hire a board for the day and hit the waves.
Golf Courses
Cascais is doing a lot of the heavy lifting when it comes to Portugal's golf scene, with seven quality courses to keep golfers happy.
Oitavos Dunes is often rated as the best course in the whole of Portugal, both in terms of enjoyment and scenery.
Another good option is the Quinta da Marinha, which is located in Sintra-Cascais Natural Park and overlooks the Atlantic Ocean.
Delicious Portuguese Cuisine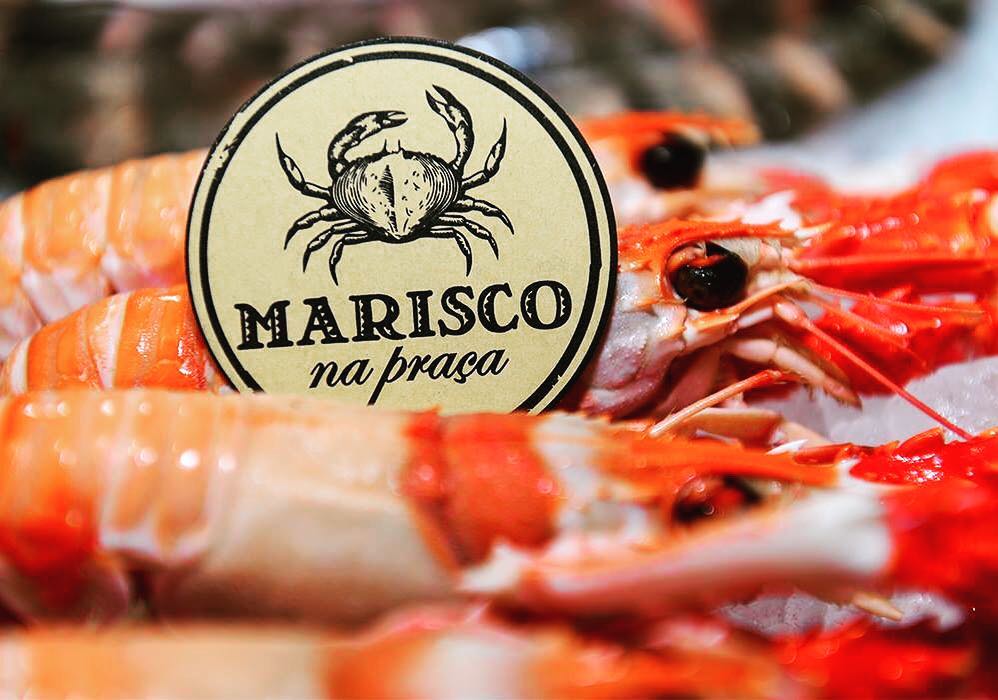 It would frankly be rude not to try the seafood restaurants in Cascais – a quintessential fisherman's village.
The most authentic "Cascais experience" you could have would be to dine at a restaurant serving seafood fresh from the market. An example of this would be Marisco na Praça. Here, you can pick out the seafood you want from a selection of platters, and they'll cook it for you! Take your pick from shrimp, crab, oysters, and more.
Of course, you'll also find plenty of preggos, pastel de nata, and grilled sardines throughout the town.
Vibrant Nightlife
Finding the nightlife in Cascais is not difficult: just head downtown to the late-night restaurants and lively bars. As the night goes on, you'll see clusters of revelers on the streets and by the waterfront, enjoying a few cold Super Bocks.
In terms of late-night bars in the downtown area, Hifen and Buvigis are two places where you're guaranteed a good time.
Irish pubs can either be great or tacky, and O'Neill's fits into the former category. You'll find everything you'd expect in a continental European Irish pub here, as well as a plaza-facing patio area that's for nighttime tipples.
If you're craving a cocktail, try Sinnermans Speakeasy in the upscale Galiza neighborhood. This isn't near the center of Cascais and would take about 10-15 minutes in a taxi to get there. However, it's worth it for the eclectic mix of classics and original cocktails – plus, it's open till 4 a.m. on weekends (and 2 a.m. on Wednesdays and Thursdays)!
Year-Round Festivals
Festivals in Cascais are numerous and vibrant. The main one is COOLJAZZ, the town's own annual jazz festival. This celebration sees jazz acts and enthusiasts from all over the world descend on Cascais every July.
In August, Cascais Bay is transformed into a 10-day music festival called Festas do Mar. This mainly celebrates Portuguese music, but it also includes crafts, arts, and fireworks!
Between mid-February and mid-March, you have Carnival of Cascais. This takes place on the lead-up to Shrove Tuesday and involves street parties and parades throughout the town.
Shopping in Cascais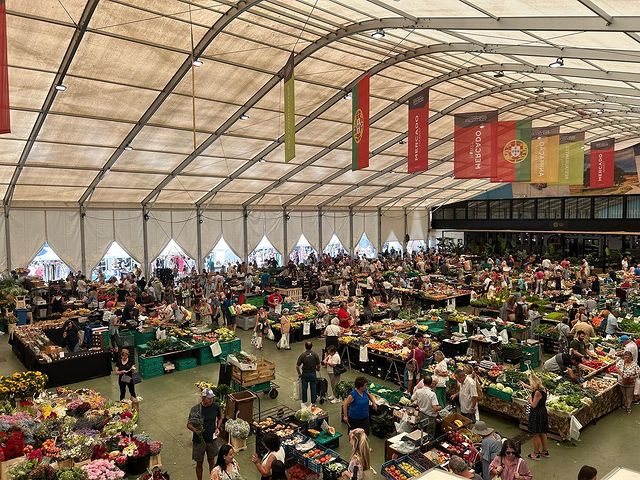 When it comes to shopping in Cascais, you can get a more authentic experience by hitting one of its several regular markets. One of the best is the Mercado Da Vila on Wednesday mornings. Here, you can buy everything from fresh fish to a new pair of shoes. You've also got the Boca do Inferno market selling sheepskin goods, painted plates, and other souvenirs.
In terms of in-store shopping, Galeria5050 in the town center is where to find sculptures and jewelry. Another central option is White and Voodoo, a clothing store that caters to all, with dresses, shirts, and a lot of accessories. Best of all? White and Voodoo doesn't stick to a single price range: You can find both cheap and expensive sunglasses here.
Easy Access to Sintra
If you're staying in Cascais for a while and have a free day, exploring Sintra is a must! Poised in the Serra de Sintra hills, this small town is home to a surprising number of castles. The cooling mountain climate and dense forestry made it a prime location for kings and aristocrats through the ages.
The most notable structure is the Palácio da Pena (Pena Palace) – you've probably seen it on some travel Instagrammer's account. In real life, it is truly a sight to behold. There's also Moorish Castle, the oldest castle in the area that dates back to the 8th century! When you're done castle-spotting, head to Sintra's inviting old town for lunch.
The hop-on/hop-off bus around Sintra is also great fun. This takes you to 16 must-see spots and costs the equivalent of $24.
A word of warning: Sintra involves a lot of walking, even if you take the sightseeing bus around the town. You'll likely want to get off and explore at most stops, each of which can add to your step count significantly.
Boca do Inferno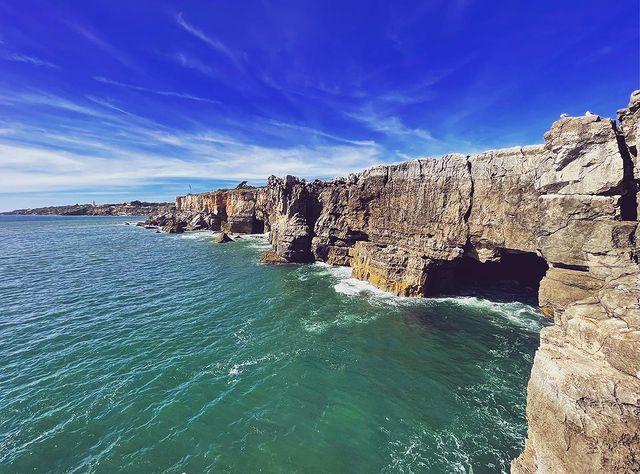 Boca do Inferno is an incredible sea arch to the northwest of Cascais – a geological marvel! The name translates to "Mouth of Hell," which aptly describes the enormous waves that crash against the former sea cave.
This is probably my favorite sunset spot in the whole of Cascais; watching the sun dip down and the ebb and flow of the waves is an unforgettable experience.
It's 1.24 miles (2 km) away from Cascais itself and can be reached via the coastal walk heading west out of the town. This 20-minute stomp lets you soak in some of the other wonders of the coast, and I definitely recommend it.
Excellent Accommodation Options
Given how long Cascais has been a favored summer retreat, it has an excellent mix of world-class hotels, luxury resorts, and budget hostels.
If you're after luxury, check out the 5-star Intercontinental Cascais-Estoril or the Hotel Albatroz Cascais.
If you're a backpacker looking for cheap digs, you've got the super-affordable Cascais Bay Hostel and the Nice Way Cascais Hostel to choose from.
Picturesque Hiking and Cycling Routes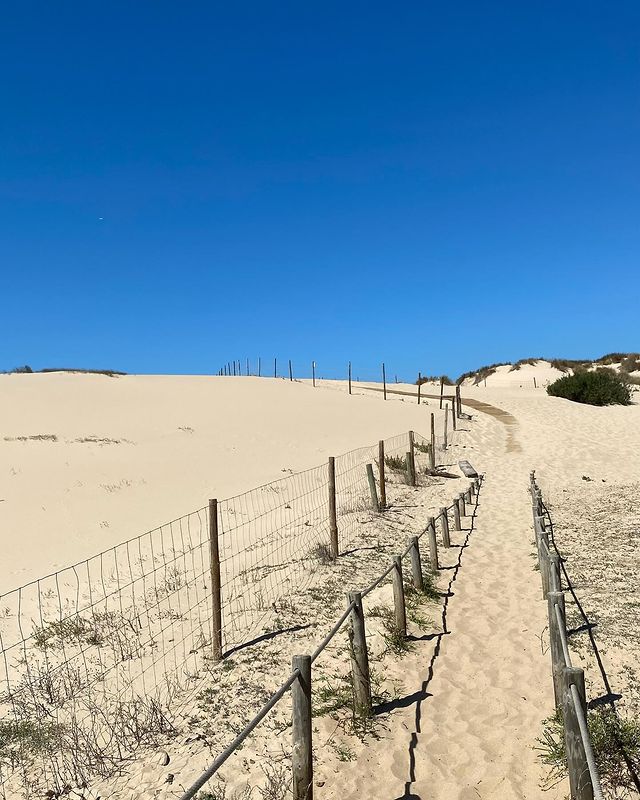 Apart from the short walk to Boca de Inferno, there are plenty of longer hiking and cycling routes around the town.
If you feel like pedaling between all the fantastic beaches that Cascais has to offer, you could hire a bike from Rent Bike or another local company.
In terms of where you could cycle, a popular route is Guincho Beach to Sintra. This 19.4 km (12 miles) route takes you around the Sintra Cascais Natural Park and should only last around one and a half hours.
If you're an avid cyclist, you could even try cycling from Cascais to Lisbon, and stopping off at some sandy beaches along the way! At a good speed, this 31.2 km (19.4 miles) route could be completed in under two hours.
How to Get to Cascais from Lisbon
Cascais sits just west of Lisbon, so it would make most sense to travel to it via the Portuguese capital.
You could visit Cascais as part of your bigger Lisboa visit, or you could dedicate your entire vacation to the fishing town – the choice is yours! Luckily, traveling between Lisbon and Cascais is very easy (and can take less than one hour!). Here's how:
By Air
Whether you're spending a day or a week in Cascais, you'll have to first arrive in Lisbon somehow. Lisbon Airport (LIS) – officially the Humberto Delgado Airport – receives international flights from all major international airlines. In fact, it's the 14th busiest airport in Europe. So, you're bound to find easy air travel to and from Lisbon, no matter your starting point.
Train – Lisbon to Cascais
The train from Cascais to Lisbon is the easiest and most reliable method of transport. If you're starting from the airport, you'll need to get into town before you can get a train.
Once in town, head to Cais do Sodré train station. Trains that terminate in Cascais (which makes getting off at the right stop super easy) leave from here every 20 minutes and cost $2.40 for single fares. Not only is this a great price, but the train journey only takes 34 minutes!
Top Tip From my experience, trains are often overcrowded in the summer months, especially those heading along the coast. This can make for a hot, seatless, and stressful journey. In other words, I'd recommend arranging alternative transport.
When it's time to fly home, you can head to the station for the Cascais to Lisbon train.
By Bus
If you're not keen on trains, you could get a Flixbus coach from Lisbon Oriente, which is about 6 km (3.7 miles) from the city center. This will cost around $5.30, although prices can vary.
By Taxi
If you're traveling with your family (or you're just not too hot on the idea of public transport), you can easily hail a taxi to take you to Cascais.
If you're leaving directly from Lisbon Airport, expect to pay somewhere in the region of $37-47 for the 40-minute trip.
However, be aware: the price of your airport taxi will likely increase significantly if you're traveling at night or on a public holiday. In either of these cases, you can expect the taxi fare to be at least 20% higher.
If you're leaving from Lisbon city center (i.e., the Baixa de Lisboa district), the taxi trip should take between 20 and 30 minutes and cost around $21-32.
Best Time to Visit
Like most of Portugal, Cascais has hot, dry summers and cool winters. The balmy Portuguese summer reaches its peak in August. During this month, you can expect temperatures in Cascais to reach 76°F (24°C). Unless you plan to spend your entire Cascais trip lounging by the pool or on the beach, it's a good idea to avoid August. Plus, it'll definitely be overrun with tourists.
Like most warm European destinations, Cascais is most enjoyable between late spring and early summer. In April and May, temperatures can fall below 65.°F (18°C), which is a comfortable temperature for exploring the likes of Sintra. Plus, it'll definitely be warm enough during these months to spend a few days on the beach.
If you don't mind layering up, visiting Cascais in February or March would be a great idea. It's a residential town, so you'll find most things still open in the shoulder seasons – hotels included. I love exploring cool European corners like Cascais when there are no other tourists around.
The shoulder months of September to December are perfect if you're handy with a surfboard. This is the time of year when the waves are at their best, with strong westerly swells.
How to Get Around Cascais
Everything you need to do in central Cascais is within walking distance. If you'd like to get from one location to another extra quickly, hiring a bike is the way to go.
However, you will need to arrange transport if you're planning on visiting Sintra or other tourist attractions in the area.
When traveling to Sintra, I found theCascais Sintra bus route reliable and convenient. This bus takes around half an hour and costs $2-4. You can catch this bus at Cascais bus station (Cascais Terminal).
Top Accommodation
Being a tourist hotspot, Cascais is obviously home to a wide range of hotels and guest houses. For each of these accommodations listed below, it's best to check on the company's site first, and then have a look at websites like Booking and Agoda to see if you can find cheaper rates.
Hotels
Price: $160-$430
This is a 5-star hotel with rooms and suites. Rooms are kitted out with flat-screen TVs, minibars, and coffee machines. Hotel amenities include an indoor and outdoor pool, as well as easy beach access. There's also a fitness suite for those who like to stay in shape while on vacation.
Price: $85 – $220
This budget accommodation option affords spectacular views over the Cascais Bay. Room options include twin/double, suite, triple, and single. Estoril Eden is a great choice if you want easy access to some of Cascais' most beautiful beaches (or just enjoy a dip in the hotel's indoor and outdoor pools).
Guesthouses
On Booking.com, you can find a range of guest houses throughout the Cascais region. This includes the adults-only Westlight Cascais Chalet, with a terrace overlooking Tamariz Beach. Prices for this accommodation start at $200. This guest house only has two junior suites and seven double rooms, which can fill up quickly – be sure to book in advance.
A good budget option would be the shared LEGASEA – Cascais Guesthouse, which starts at just $40 per person. Not only does this option save money, but it also positions you just a 5-minute walk from Ribeira Beach and Rainha Beach.
Where to Eat in Cascais
When dining in Cascais, expect a lot of fish! It is a former fishing village, after all.
My picks for the best local and international cuisine are:
Kappo – This Michelin-star restaurant spices up the fishing heritage of the village with contemporary sushi. Price range (per person): $70 – $75
Bubbles and Bites – Located behind the main square, Bubbles and Bits serves up local and international cuisine with a great ambiance. Here, you can also sample some great regional wine. Price range: $9.50 – $25
Taberna da Praça – You'll find this restaurant in the historic center of Cascais, where you can sample traditional Portuguese food, including petiscos. A range of gourmet delicacies are served here in tapas style. Price range: $18 – $38.
Safety Tips
Cascais is very safe, with a low crime rate – similar to many popular European destinations. Just keep your belongings in a safe zipped pocket or bag. If you're going out on a long day trip, make sure your phone has plenty of charge.
Budget and Expenses
Here's how to save a little extra during your trip to Cascais:
Accommodation
If you're staying in a hotel, you'll probably have to spend around $600 on accommodation for the week.
If you're based at a hostel or guest house, you could stay in Cascais for as little as $280.
Food and Dining
You should budget around $170 for food in Cascais if you're planning to eat out a lot.
Tips for saving money
I'd encourage you to visit during the shoulder seasons to secure cheap but premium accommodation.
There aren't many street food options in Cascais, but there are several supermarkets in the town center. Save money by choosing store-bought lunches (but leave room for a splurge or two).
Conclusion
So, Cascais is definitely more than just day trip-worthy. From the sandy beaches of Praia da Conceição and Praia Da Ribeira to the vibrant nightlife, festivals, and shopping, it's easy to see why this has long been regarded as the ultimate Portuguese summer retreat.
Plus, it's so close to Lisbon, Sintra, and other spots, that you could easily make a day trip elsewhere via the Cascais train station or the local bus services.
Frequently Asked Questions
Is Cascais Portugal worth visiting?
If you like beaches, history, surfing, or eating, I'd definitely recommend visiting Cascais. With some of the most beautiful beaches in the whole of Portugal, Cascais is worth visiting for the coast alone.
Why is Cascais so expensive?
Cascais is home to many rich Portuguese families and expats and has a high real estate value. Plus, it's a small town and doesn't have much room for budget alternatives to its more expensive accommodations.
Is Cascais worth visiting from Lisbon?
If you've got free time in Lisbon, I'd definitely recommend making the trip to Cascais. It gives you a taste of the Portuguese Riviera and allows you to see a more relaxed side of the country. If you've only got a few days in Lisbon, though, I'd recommend staying in the capital and enjoying what's there!
Which is better to visit – Sintra or Cascais?
Sintra has more unique things to see, which makes it a more interesting place to visit for the day than Cascais. However, Cascais is closer to beaches and has more accommodation options, making it better for a vacation.
How many days is good to stay in Cascais?
If you're going for a beachy vacation, you could easily stay in Cascais for a week. It's easy enough to make day trips to other towns in the area, so you won't run out of things to do. However, if you're just quickly passing through, one or two nights will suffice.