Where to Eat in Colombo Sri Lanka? Top Places
Nadia Podrabinek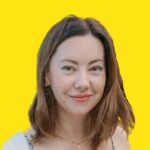 Written by Nadia Podrabinek
Hello, my name is Nadia. I usually write about traveling (there are so many places to fit all the lifestyles), relocation, and living in a foreign country (adapting to a different culture). My travels stretch beyond Spain, with journeys to the US, Italy, Norway, Portugal, and France. Relocating to Spain in 2018, I lived in cities from Barcelona to Madrid, currently calling Valencia home.  Follow me on Twitter, Facebook, Instagram, or LinkedIn! ... show more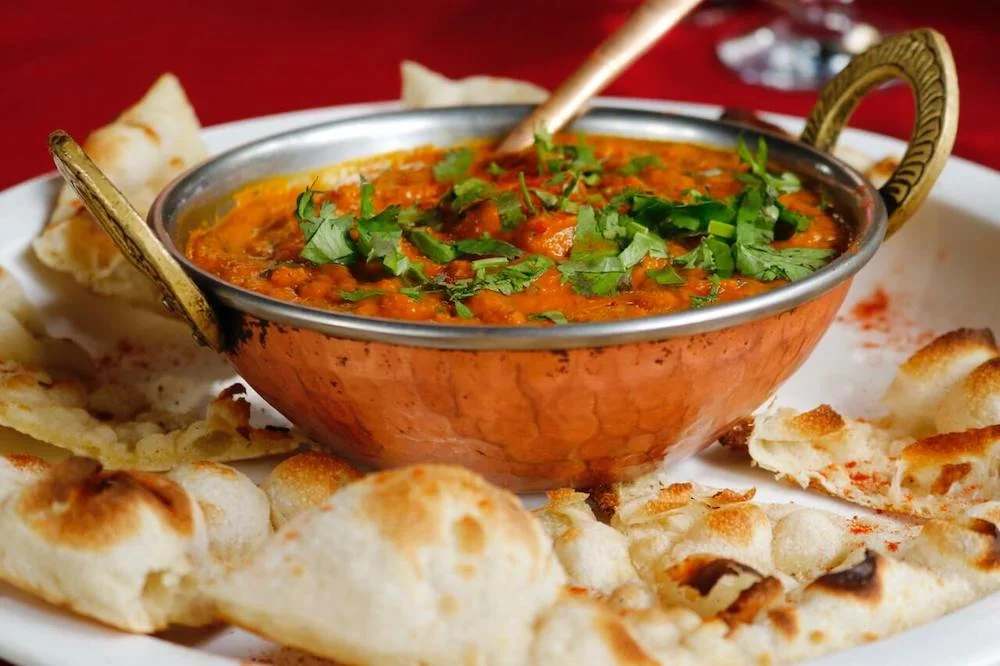 Colombo, the largest city in Sri Lanka, is one of the island's main tourist attractions. Due to this reason, there are numerous restaurants here, each offering diverse cuisine and a unique ambiance.
There are many decent spots, whether you want to try local culinary, watch the skyline, or have grilled seafood while enjoying a live performance. So, where should you go for some quality time and good food?
I have prepared a list of twenty of the best restaurants in Colombo, Sri Lanka. Whether you're in the mood for authentic Chinese, Japanese, or Sri Lankan, you will find the right spot in this list!
---
Key takeaways
The Lagoon is best for a seafood experience
ON14 Rooftop Lounge & Bar for breathtaking views of the skyline
Forty-Seven Spice for an exquisite boutique style
Cafe Kumbuk for the healthy breakfast and sweets
---
The Best Beachside Restaurants in Colombo
There's different satisfaction in having meals, booze, and beverages by the beach in a beautifully decorated restaurant while enjoying a spectacular sunset. It's even better if there's live music!
Here's a list of some of the best beachside restaurants in Colombo, where you can have delicious food with a soothing ambiance.
Every restaurant follows the guidelines set by the Food Control Administration Unit under the Ministry of Health of Sri Lanka, so you can be sure about the hygiene and quality standards in every one of these spots.
The Station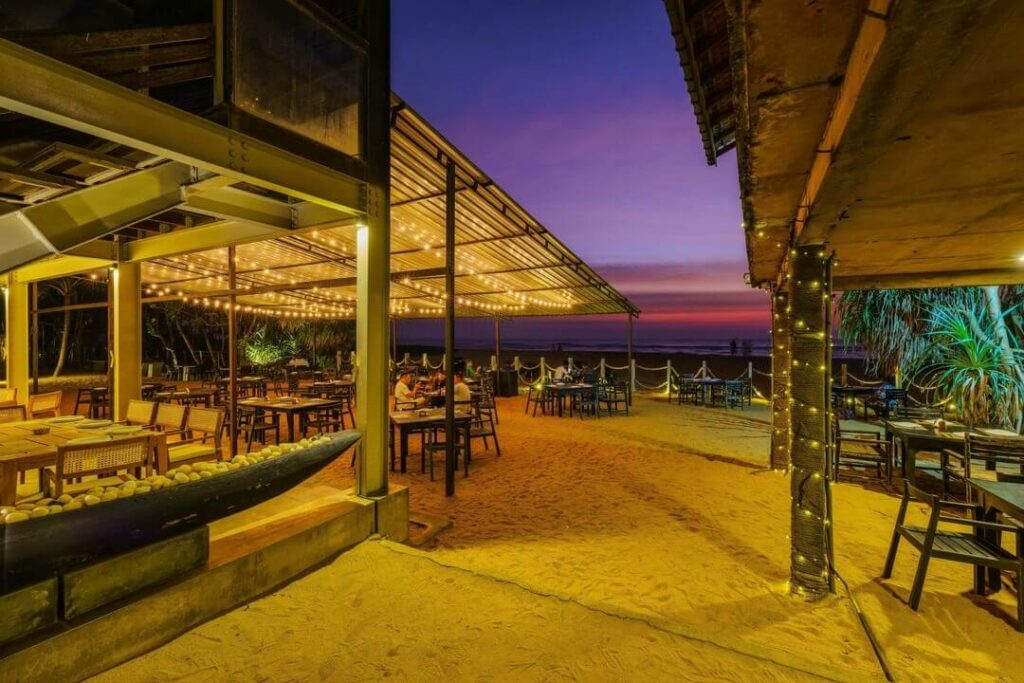 When it comes to having great food while enjoying a great time on a budget, it is pretty difficult to beat The Station restaurant. Located at 1/41 Wasala Road, Dehiwala, you will find a fantastic sea view with quality food and drinks.
Whether you want to satisfy your seafood hunger or have a romantic candlelight dinner, The Station has you covered. The ambiance is perfect for setting up the mood, even when you want to enjoy lunch by yourself while reading by the beach. Try their hot butter cuttlefish; it is one of the best in town.
Beach Wadiya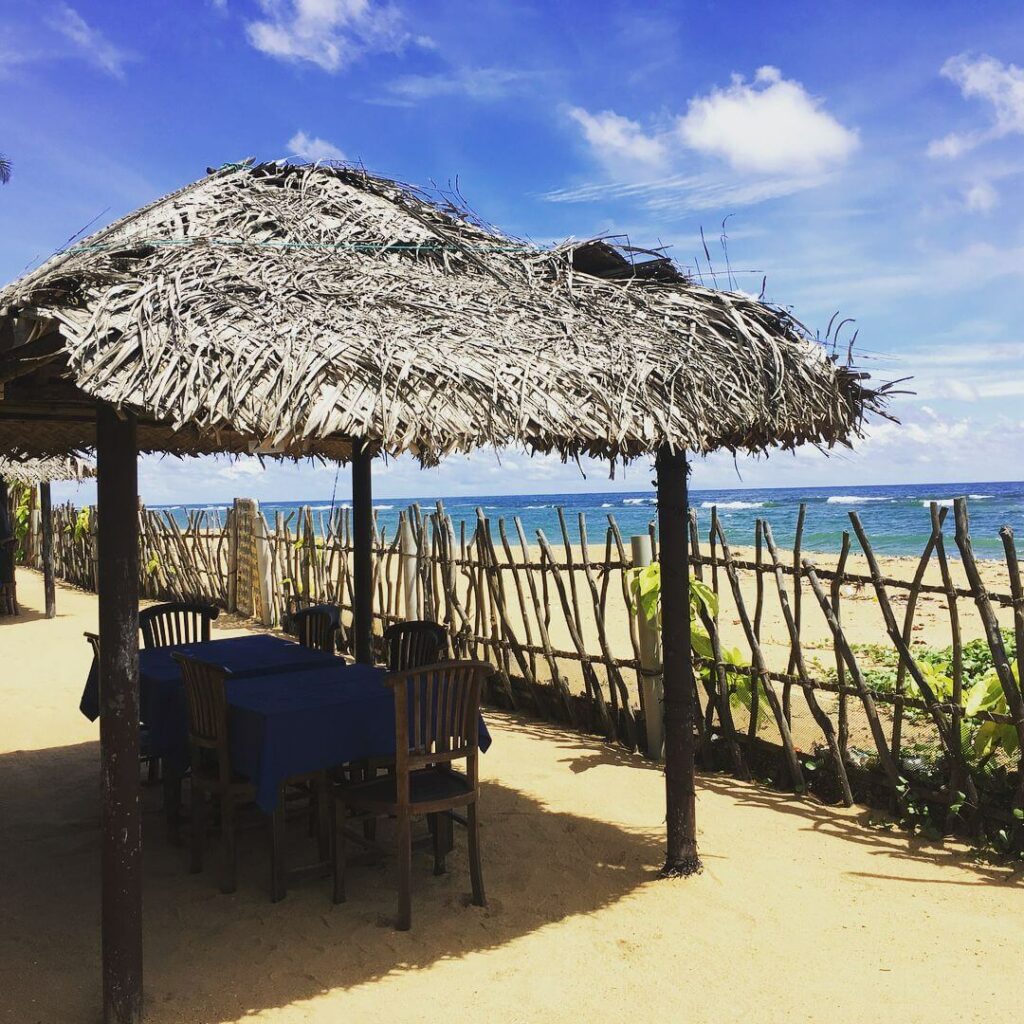 Whether you are in the mood for crabs or some authentic Sri Lankan cuisine by the seashore, Beach Wadiya is your ideal option. This beachside restaurant has a wide selection of seafood platters, mostly crab-based, and carries a cheerful cooking style.
The owners Mahela Jayawardene, Kumar Sangakkara, and Dhardhan Munidase created this place with a vibrant yet relaxed ambiance. Many famous personalities have visited this place, including the British Royal Family members.
Their simple and authentic cooking style will allow you to enjoy the real flavors of whichever dish you try. So if you visit the beach and want to indulge in a prominent place, Beach Wadiya must be on your bucket list.
Barracuda Seafood & Grill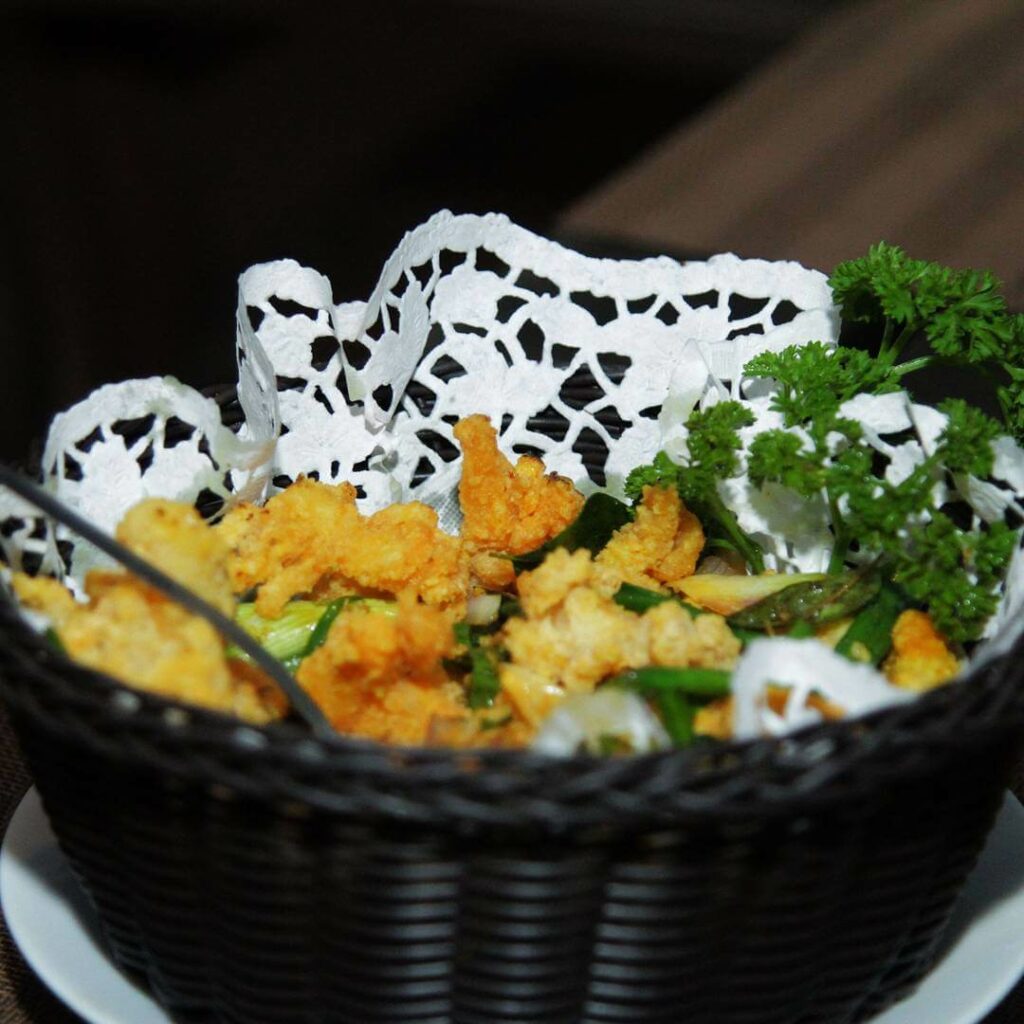 Barracuda Seafood & Grill has three restaurants, two of which are located by the beach. The most popular one is located at 41/2 Wasala Road, Dehiwala, near the Station restaurant. The inland one, Breeze Barracuda, is located at 10 Galle Lake Drive, Colombo.
Barracuda is well-known for its Sri Lankan take on Chinese food. The interior has a mangrove canopy setting, which makes you feel closer to nature. There is also live music six days a week in Barracuda in Dehiwala, a decent addition to enjoying the sunset.
Wijaya Beach Restaurant
You will find Wijaya Beach Restaurant in Dalawella, Talpe Dalawella, Galle. This casual beach restaurant offers excellent food at reasonable prices, making it a solid choice for eating out with your family members or friends.
They have an excellent selection of seafood, salads, curries, wood-fired pizza, and amazing desserts. And if you want to swim before a delicious meal while the kids play on the beach, you can do that here too!
Shore by O!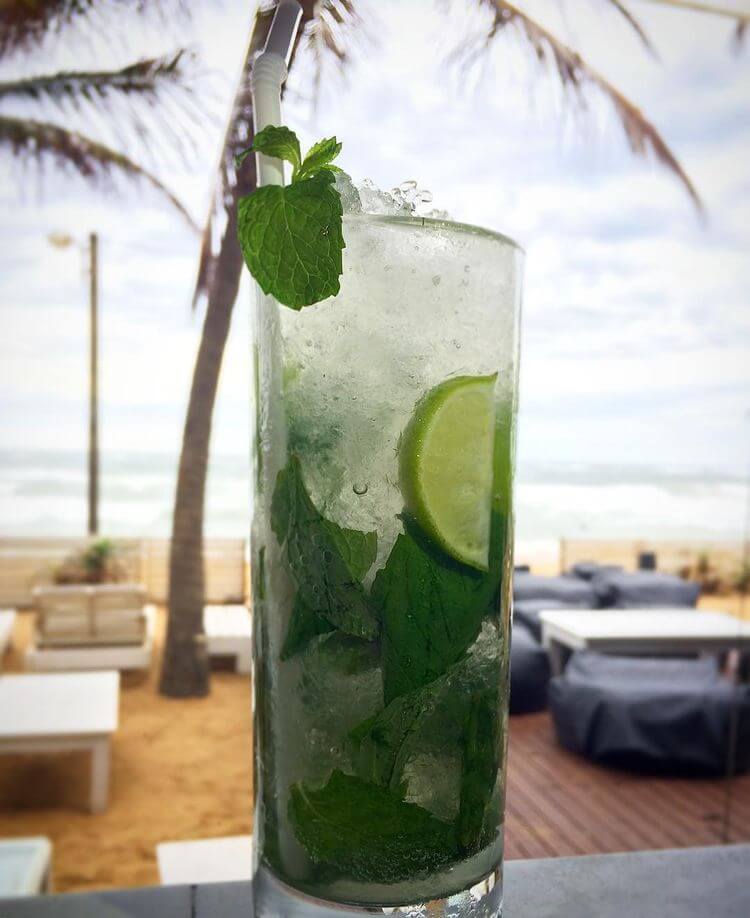 If you want a serene bar by the beach with an assortment of food, then The Shore by O! should be your ideal choice. You can get stiff cocktails and other beverages in their bar and enjoy reasonably-priced good food.
The Shore by O! is located on School Avenue, Mount Lavinia, and looks very pub-like. Although I have enjoyed their food, I did hear complaints about their food quality. However, their drinks are pretty good. Besides, the DJ makes the evening even better! Their customer service and the staff are very welcoming and helpful.
PSA As of updating this article, the restaurant is still temporarily closed.
The Most Romantic Restaurants in Colombo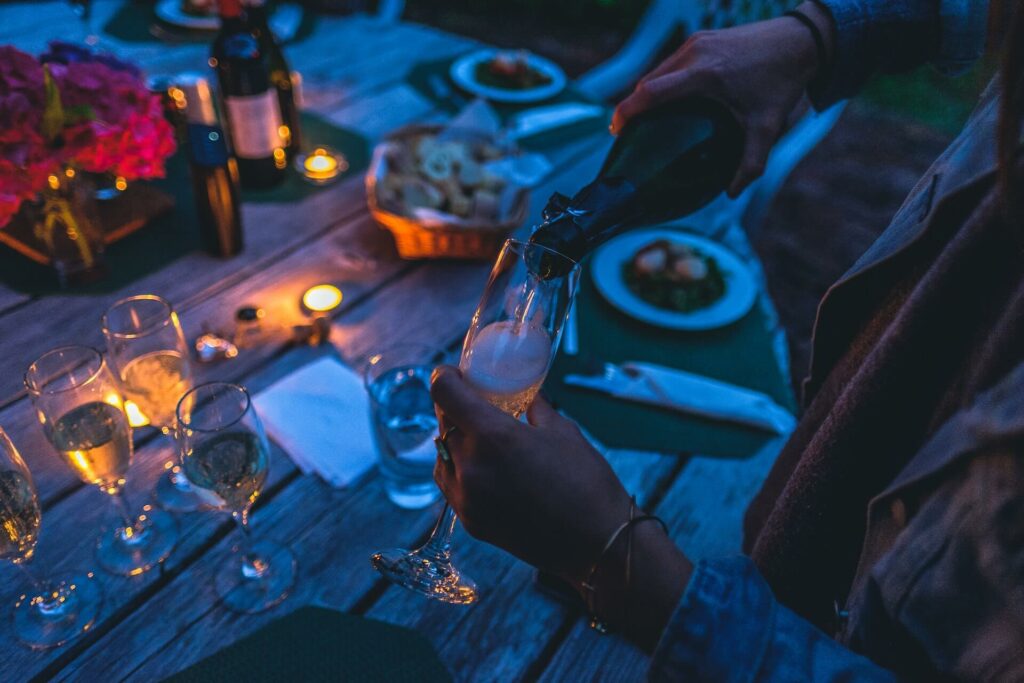 At first glance, Colombo may not seem like it has many romantic restaurants other than the ones by the beach. But there are many places like that! And if you have the will, you can make any restaurant the perfect place for a romantic evening!
Here are the top six Colombo restaurants that I think are perfect for a romantic date night with your companion. You can also impress someone you are courting by bringing them here on your first date. Everything will make the mood for you, from the ambiance to the food to the decor.
Of course, you can visit these places all by yourself as well. Sometimes, we should treat ourselves to a lovely evening, right?
Liv Colombo (Berlin Sky Lounge)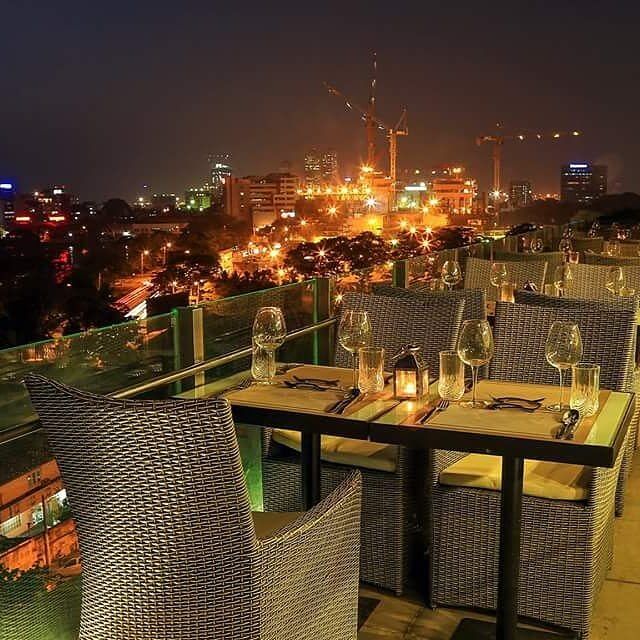 Imagine being on a dinner date with your beloved and watching the city, the lake, and some of the most spectacular places from a great height, with great food and good booze. This is what you will enjoy from Berlin Sky Lounge.
Berlin Sky Lounge is a restaurant with authentic German delicacies located at 101, The Goldblock, 11 Hunupitiya Lake Road, Colombo. You will get a gorgeous view of the city, delectable German dishes, and excellent cocktails over a lovely candlelight dinner.
PSA: As of updating this article, the restaurant is now a karaoke bar with another name.
Nihonbashi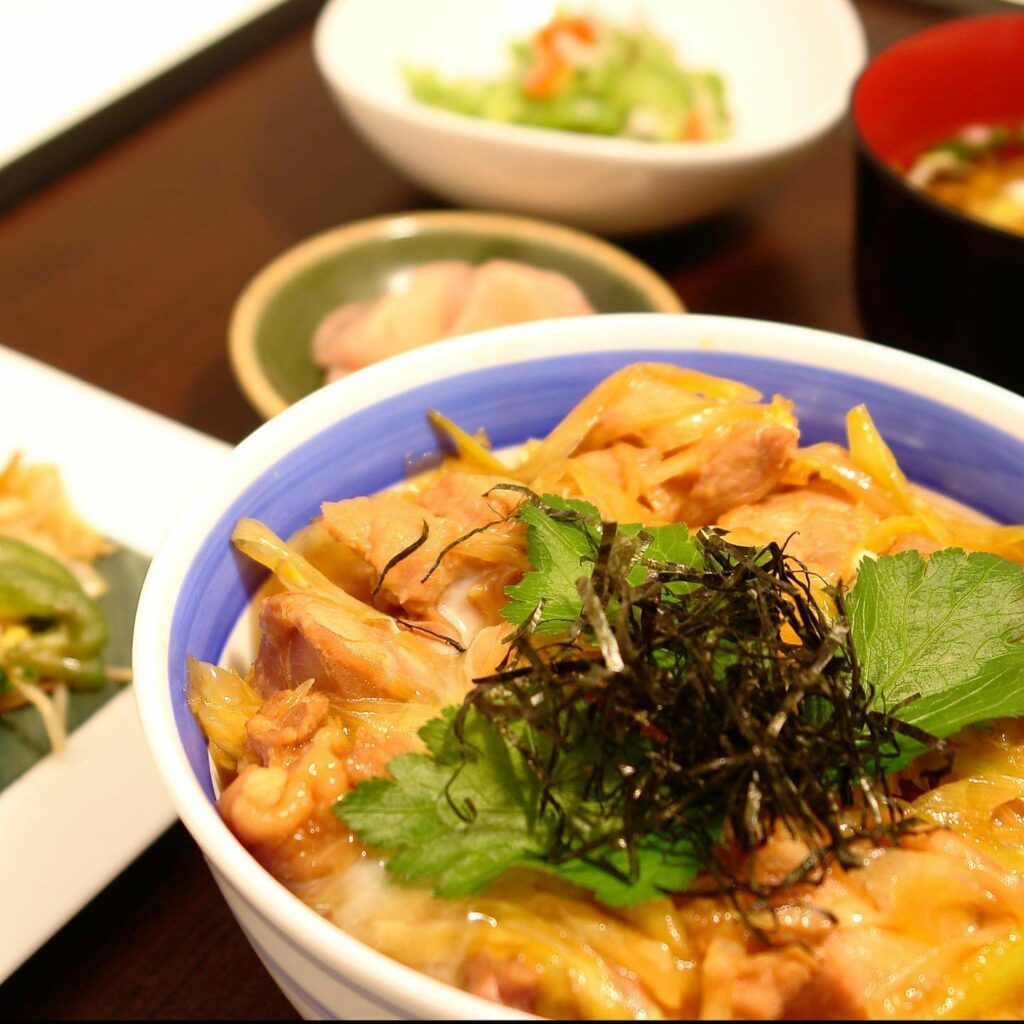 Often ranked in the list of best restaurants in Asia, Nihonbashi is a Japanese-themed restaurant in the heart of Sri Lanka. The Japanese-Sri Lankan chef Dharshan Munidasa decorated this restaurant with the peaceful ambiance of a Japanese-style garden.
The gentle fountains and the minimalistic interior makes this the perfect romantic dining location for anyone who wants an angelic experience. The experience gets even better paired with the simplistic and delicate Japanese cuisine, with sushi, sashimi, hotpots, and a charcoal grill.
Cloud Red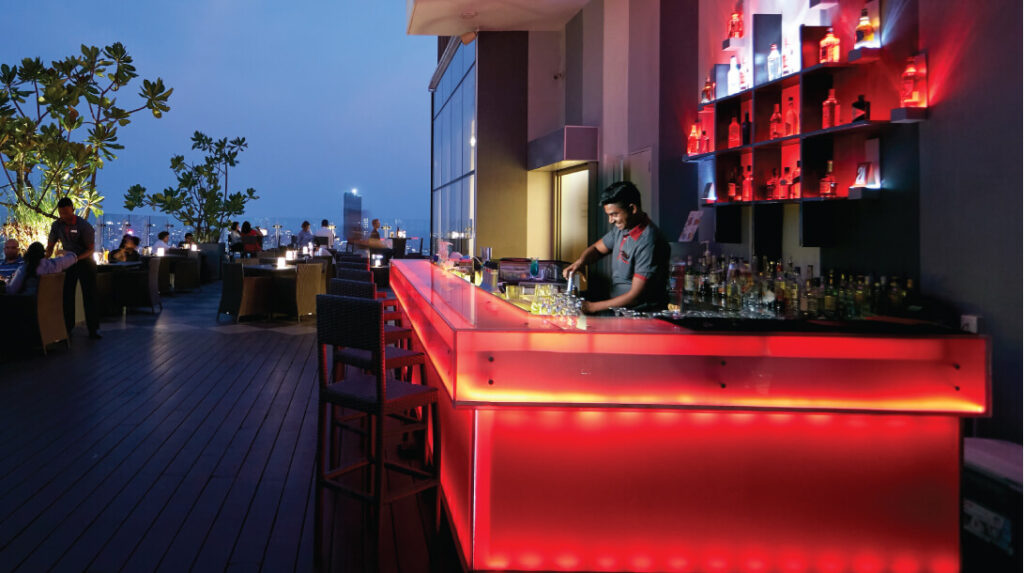 This rooftop restaurant and bar at Cinnamon Red hotel offers an excellent view of the entire city. This also makes the perfect location to wind up your day with your loved one. You can enjoy watching the city slide into sunset gradually.
Yumi
Are you and your partner feeling like having something Japanese but without the traditional touch and wanting to have an intimate date at the same time? Then you must visit Yumi. You will find it in Taj Smudra Hotel. It has a modern touch to its interior with an orange and black theme and nicely spaced-out comfortable seating.
Yumi has one of the best traditional and fusion sushis. It is also an excellent place for a romantic night out. The food pairs quite nicely with the contemporary decor to create a beautiful ambiance for such occasions.
Tao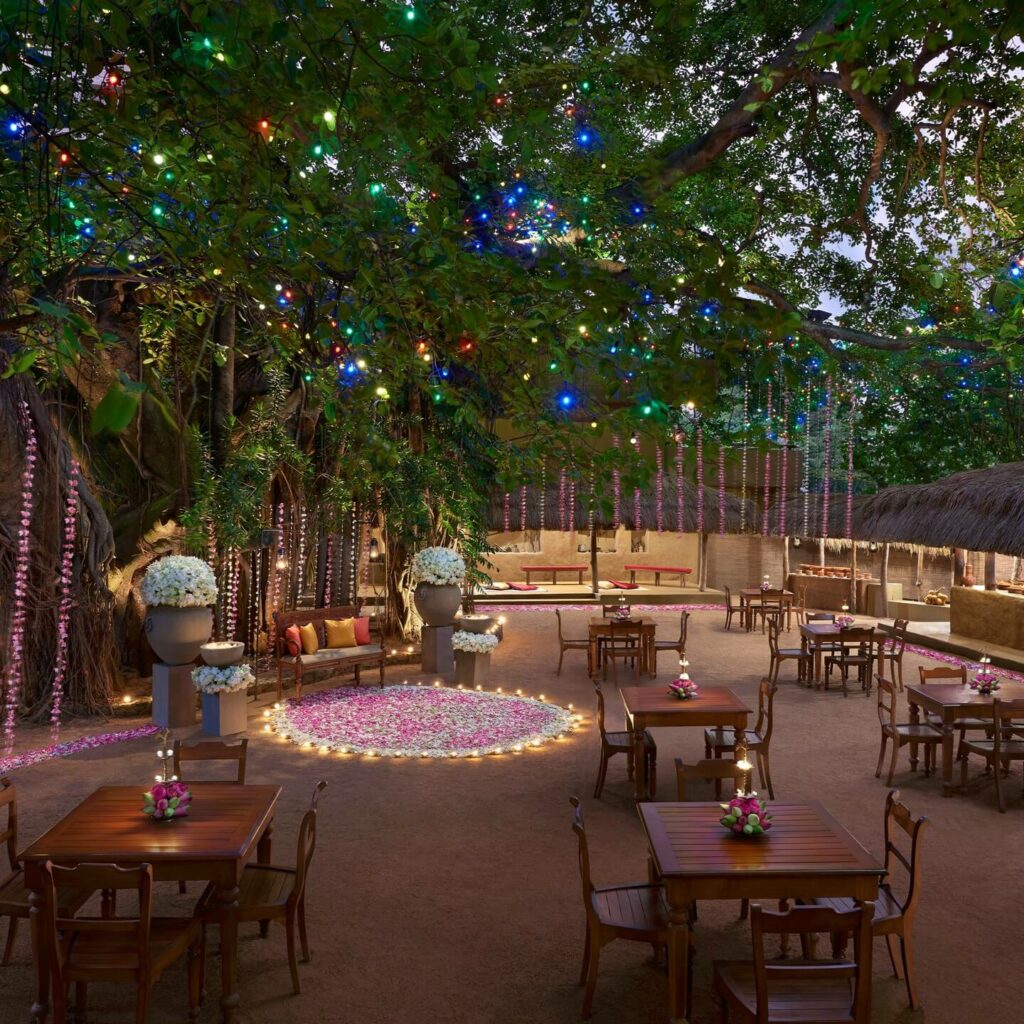 Taking your partner or your first date to a Chinese restaurant is one of the classiest moves. You can easily do it by taking them to Tao, a Chinese restaurant that serves authentic Chinese cuisine.
This restaurant in Cinnamon Grand gives an authentic Oriental experience. You can feel the tradition when you see them pour you some tea while having late afternoon snacks. Besides, you can satisfy yourself and your partner with various Chinese cuisines.
They use the traditional Chinese rub in their barbeque dishes, which will linger on your tongue for quite a while. Try their ducks that have been marinated for hours before serving. You'll love them.
The Verandah
Located in Galle Face Hotel, The Verandah is an open restaurant on the huge open balcony of the hotel. The design of the place is very open and spacious, with a slight retro touch and two-seat tables by the balcony, making this the perfect spot for a nice, relaxing date.
Although the options for food are limited, they are nonetheless absolutely mouth-watering. I find their curries very pleasant as they offer Ceylonese cuisine, and their tea is also quite good.
The Top Outdoor Restaurants in Colombo
There are many outdoor restaurants in Colombo, most of which face the sea and will offer you a beautiful view of the sunset. In fact, many of the restaurants that I already mentioned are outdoors, where you can enjoy date nights, time with yourself, or visit with friends and family.
However, here is a list of another eight really superb outdoor restaurants that I think will be worth the try. And if you want to wind down your busy day by watching the sunset and sipping on a cocktail, you must visit these places.
Forty-Seven Spice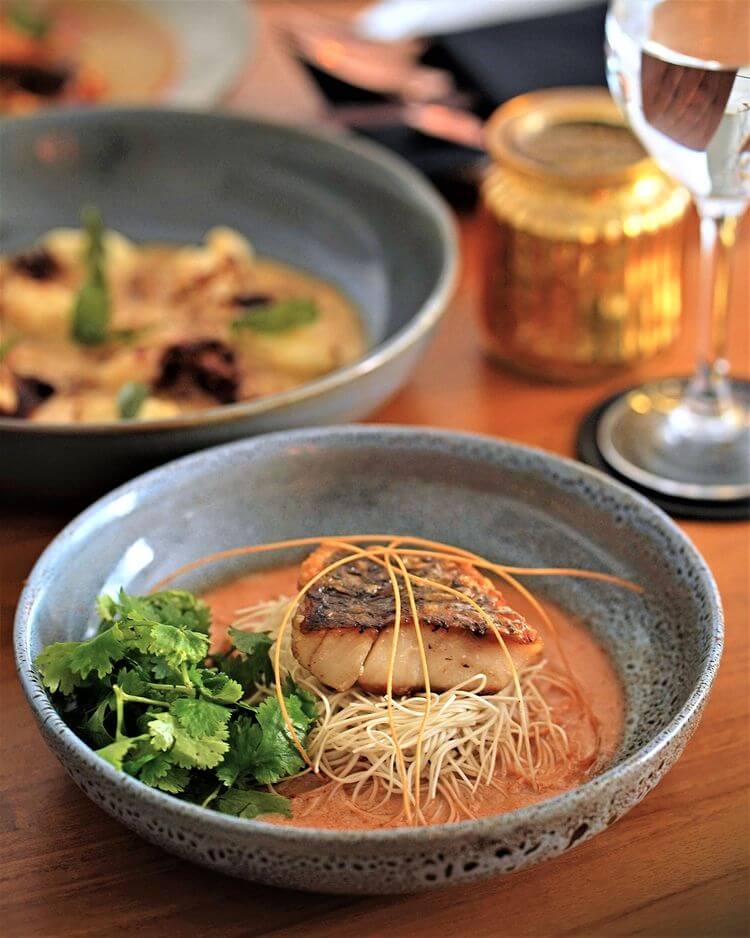 Forty-Seven Spice is a boutique restaurant with a chic look and cozy feel. It has indoor and outdoor arrangements, with the outdoor part being very calm and surrounded by greeneries.
As it is a boutique restaurant, the food in Forty-Seven Spices is a little expensive. However, you can tell that they prepare every dish with care. Besides, as soon as you place your order, they serve you complimentary slices of bread and butter as an appetizer.
This place is perfect for those who have a taste for elegant and sophisticated spots and fine dining. Their beverages are exquisite as well. You can bring your date here to impress them or bring your friends and family to make them feel at home while dining.
The Avenue
Whether planning a romantic date night, a family dinner, or a lighthearted after-office hangout with your colleagues, The Avenue is a lovely fine dining restaurant for every plan. Most of its arrangement is outdoors; however, their bar is indoors, so you will have to enjoy your drinks there.
You will find The Avenue on 24 Alfred House Avenue, Colombo. As beautiful and bright as it looks during the day, the restaurant seems dreamy at night with its fairy lights. This makes it the perfect outdoor restaurant for a nice date or spending time with yourself.
ON14 Rooftop Lounge & Bar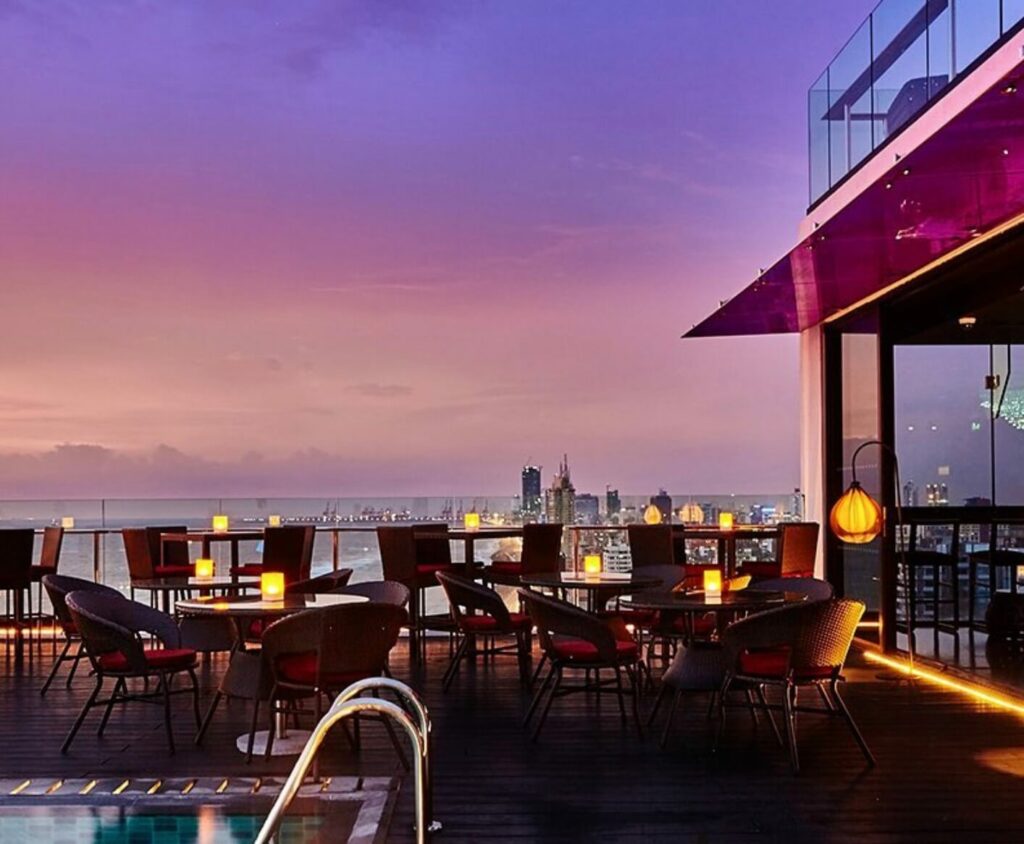 The ON14 Rooftop Lounge & Bar is located on the rooftop of hotel OZO Colombo, giving you the perfect view of the Colombo skyline. If you want a panoramic ocean view and enjoy the sunset with a nice cocktail, this has to be on your bucket list.
Besides local cuisine, you can enjoy their pizzas and pasta. Every dish is paired with their signature cocktails and seasonal beverages.
If you want to wind down after a busy week, you can also enjoy their late-night parties with an in-house DJ, making this a great place for you if you like to party.
The Breeze Bar
The Breeze Bar is the poolside bar of Cinnamon Grand and one of the bars located in Nuga Gama. You can enjoy your favorite cocktails by the pool with your friends, your date, or even alone while swaying to their live performances.
The lighthearted mood in the atmosphere is contagious enough to make you visit this place over and over again. And if you want, you can bring your partner here on weekends, swim a few laps in their pool, and enjoy their tableside barbeque while sipping on a cocktail.
Sugar Beach
If you want to enjoy some tasty food after swimming on the beach, then you should visit Sugar Beach restaurant. This outdoor restaurant on Mount Beach is also great for hanging out after a stressful weekend.
They have mixed cuisine, a blend of Sri Lankan, Middle-Eastern, and Continental, which tastes nice. However, I suggest you try their pizzas, which are prepared with innovative twists.
I have found the behavior of the staff and manager very pleasant. However, people have given mixed reviews about their overall customer service. And on top of that, I love their minimalistic aesthetic with much openness.
Cafe Kumbuk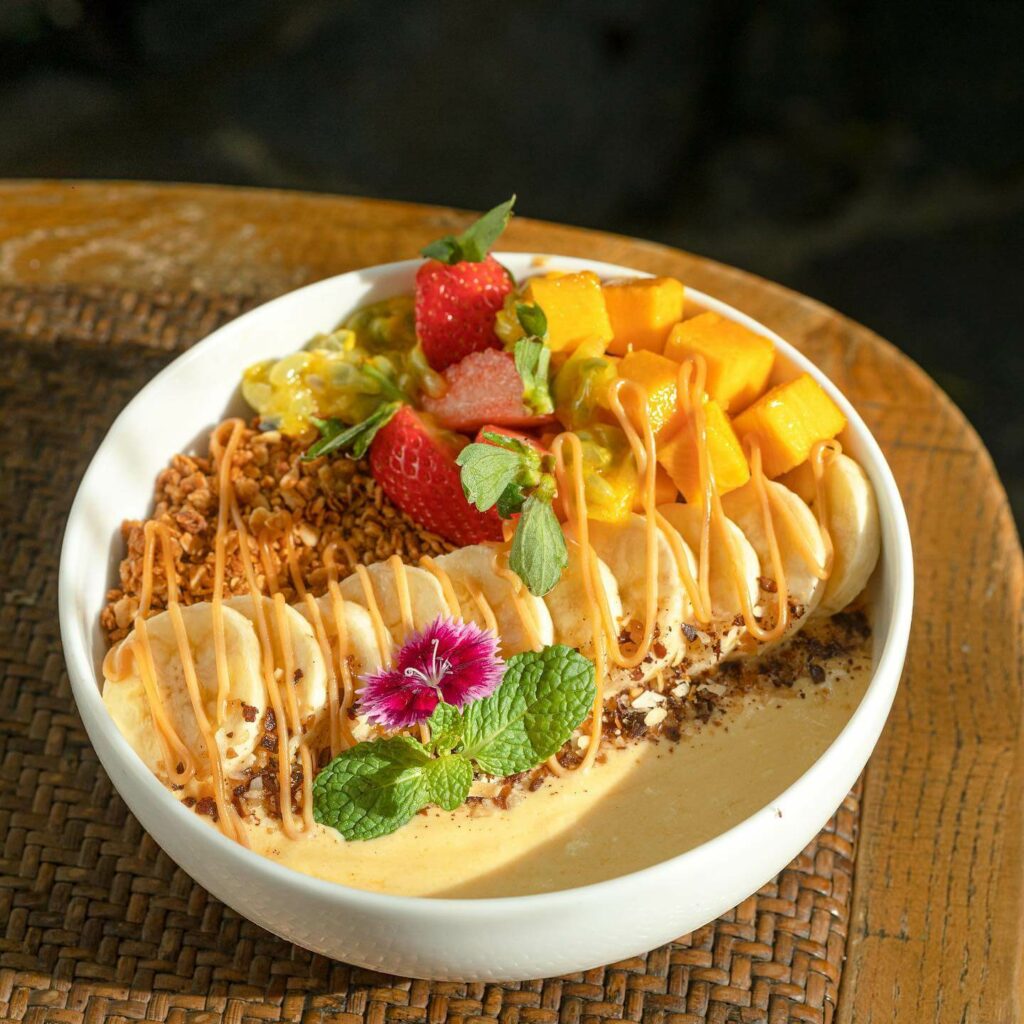 If you want to have breakfast in a restaurant serving dishes made from locally sourced products, you must visit Cafe Kumbuk. The name is inspired by the tree Kumbuk, a tall tree that provides shade. It will give you the vibe of a downtown cafe in London with a rustic look and calm environment.
Cafe Kumbuk offers fresh food at very affordable price points. They offer many options, including vegan and vegetarian dishes, coconut water smoothies, sweets, coffee, and freshly squeezed juices.
The Kingsbury Colombo
I'm sure you've seen those poolside scenes in Hollywood movies, where people have delicious food and cocktails while floating in the pool or lying under the shade. Kingsbury, a 5-star hotel, provides the same ambiance on their poolside.
The pool of the Kingsbury is striking blue, with decor complimenting the water. You can have some appetizers or a cocktail while floating on their infinite-looking pool and enjoying the sea view.
The Lagoon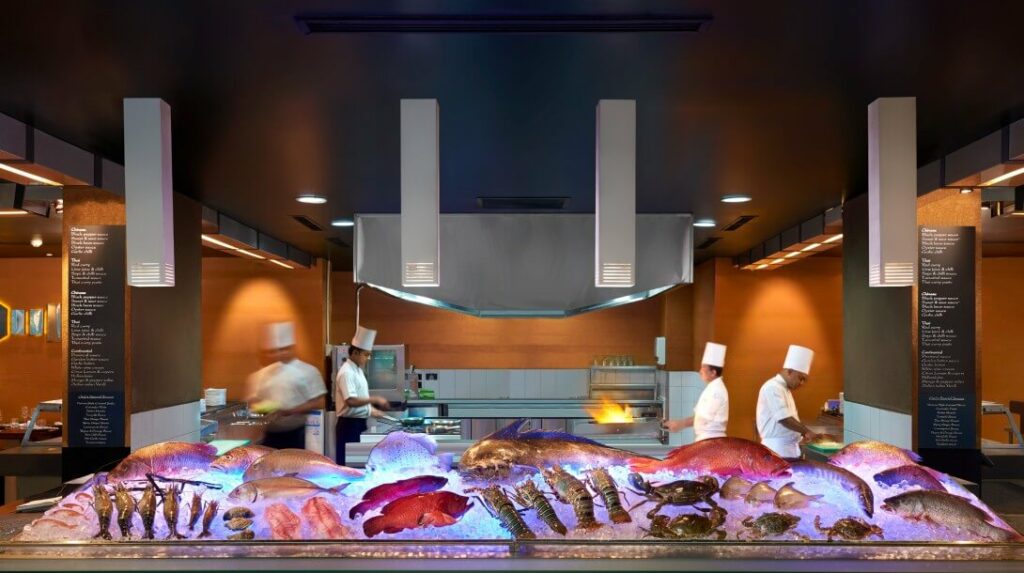 Leaving one of the best for the last! If you want to enjoy fresh seafood in a place with a great ambiance that also partially mimics a seafood market, then you must choose The Lagoon.
You can pick your favorite fish from their fresh catch, and they will prepare a dish of your choice with that. You can also choose which cuisine you want from Sri Lankan, Indian, Thai, and Chinese. You can also decide whether you want it as a curry, with rice, steamed, grilled, or on a sizzling plate.
What traditional dishes to try in Colombo, Sri Lanka?
Sri Lanka has a rich and diverse culinary culture, with a variety of delicious dishes to try. Some of the most popular national dishes of Sri Lanka that you should definitely try are:
Rice and curry: This is a staple dish in Sri Lanka, and consists of steamed rice served with a variety of curries, such as dhal (a type of dried split pea or lentil), fish, chicken, and vegetable curries.
Hoppers: Hoppers are a type of pancake made from fermented rice flour and coconut milk. They are shaped like a bowl and can be served with a variety of toppings, such as egg, onion, and chili sambol.
Kottu roti: A popular street food in Sri Lanka, made from shredded roti bread stir-fried with vegetables, meat, and spices.
String hoppers: These are thin noodles made from rice flour, which are steamed and served with coconut sambol or curry.
Pol sambol: A spicy coconut relish made from grated coconut, chili, onion, and lime juice. It is often served with bread, hoppers, or rice.
Fish ambul thiyal: A sour and spicy fish curry made with tamarind, garlic, and spices. It is a signature dish of the southern coastal regions of Sri Lanka.
Lamprais: A Dutch-influenced dish that is popular in Sri Lanka. It consists of rice, meat curry, and vegetables wrapped in a banana leaf and baked.
Wambatu moju: A sweet and sour eggplant pickle made with vinegar, sugar, and spices. It is often served as a side dish with rice and curry.
Is it safe in Colombo, Sri Lanka?
Colombo, like any major city in the world, has its own set of safety concerns. However, overall, Colombo is considered a relatively safe city for travelers.
It is important to take precautions to ensure your safety, such as avoiding carrying large amounts of cash, being aware of your surroundings, and not walking alone in unfamiliar areas at night.
As with any travel destination, it is always a good idea to research the latest travel advisories and information from reliable sources, and to take appropriate precautions to ensure your safety and well-being while in Colombo or anywhere else in Sri Lanka.
Conclusion
The restaurants are bound to have a beautiful and calming ambiance in the largest city of a beautiful island like Sri Lanka. In most cases, the food is soul-filling as well. And not to mention the immense diversity of choice; you can get practically any cuisine or experience you desire.
I hope you found a few that piqued your interest and made you want to visit them!