What Is France Famous For? Best 36 Things About France
Nadia Podrabinek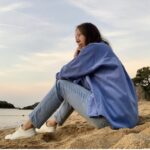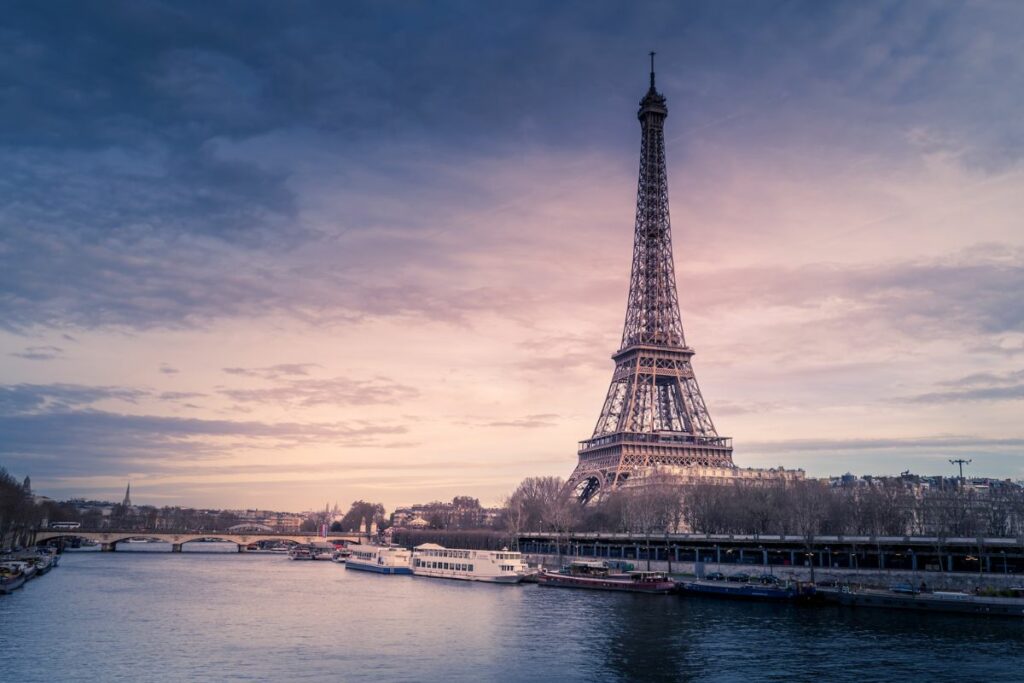 Bonjour my fellow globetrotter! It appears you may be planning a trip to France on a great quest in discovering its beauty and everything that makes this country famous!
Strap in as I take you on a virtual trip to France to explore why this should be your next vacation spot. From the mesmerizing Eiffel Tower to the exquisite taste of French cuisine, France has a plethora of wonders that will leave you in awe.
So, grab a croissant or a pain au chocolat, and let's dive into the best 36 things that make France famous and truly special.
---
Key Takeaways
France has many iconic landmarks like the Eiffel Tower, Louvre Museum, and Versailles Palace.
French cuisine and wine are renowned globally.
France is rich in arts and culture.
The French Revolution transformed society and ignited the spread of revolutionary ideas.
---
A Map What Is France Famous For
France's Natural Wonders
The French Alps – Mont Blanc
For the nature lovers out there, I recommend you visit the French Alps. This magnificent mountain range offers luxurious ski resorts and excellent skiing and hiking tracks that are sure to get your blood pumping. The highest peak of the French Alps is Mont Blanc, also known as White Mountain, which rises 4,804 meters (15,774 ft) above sea level.
Take a cable car to the summit of Mont Blanc where you'll be able to bask in the glorious and gobsmackingly beautiful scenery that surrounds you. You'll feel on top of the world!
The French Riviera (Côte d'Azur)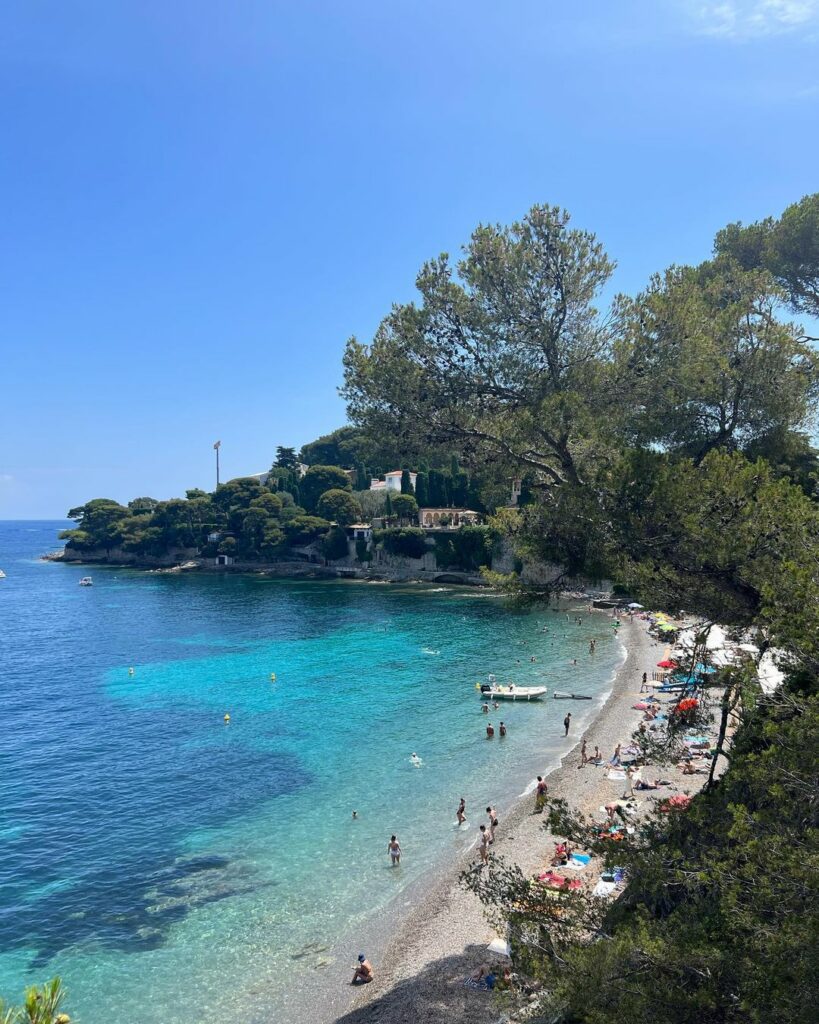 The French Riviera is an area along the Mediterranean Sea in Southeastern France that encompasses many tourist destinations such as Saint Tropez, Nice, Monaco, and Cannes to name a few. This coastal stretch offers sunny weather for those beach enthusiasts, with around 300 days of blissful sunshine every year.
In summer, temperatures can surpass 30°C (86°F) during the day and become cooler in the evenings; while in winter it ranges from 5°C (41°F) and can even reach 14°C (57°F).
Helpful tip Don't swim during winter in the French Riviera as the ocean temperature can drop to 10-12°C (50-54°F), which won't be enjoyable for anyone! No need for lifesavers here.
Apart from its glorious weather condition, the French Riviera sees 50% of the world's most luxurious superyachts, which indicates the kind of people you'll find here.
Race into Formula 1 in Monaco, shop till you drop in Cannes, or party like there's no tomorrow in Saint Tropez – the French Riviera cities will not disappoint.
Loire Valley
Before the French Revolution, France's countryside was filled with its own stories and history. The Loire Valley is home to many magnificent castles and palaces, such as the Château de Chambord. This castle is world-renowned for its French Renaissance architecture.
The Camargue
The Camargue is an area in southern France where you will find an untouched, natural environment. The French culture here is exuberant and being out in nature will provide you with a sense of freedom and tranquility.
The Camargue is a special place as it is home to white horses and bulls, and even has the largest pink flamingo population in the whole of Europe!
La Manche & The Chunnel
Another reason why France is famous is the iconic 50.45-kilometer/31-mile long underwater tunnel (or Chunnel) that runs from France to England through the English Channel. This is a rail tunnel that's used to transport both passengers and vehicles on separate trains, making it the largest transport of this kind in the world.
Iconic Landmarks
The Eiffel Tower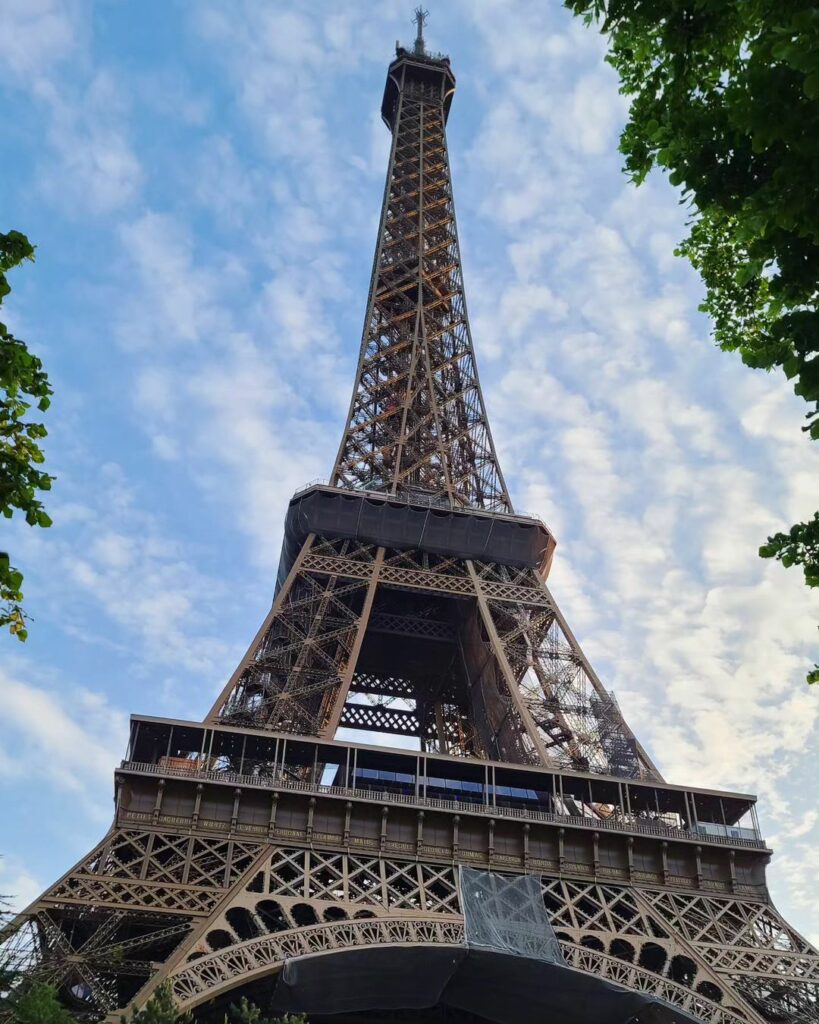 Probably France's most iconic landmark is The Eiffel Tower. Made out of iron and known as "The Iron Lady", this magnificent structure towers 300 meters (1.86 miles) over the city of Paris and is a popular tourist destination. The Eiffel Tower was built from 1887 – 1889 and was set to be the primary attraction at The Paris World's Fair.
Ticket prices range depending on which floor you want to access and whether you access via the lift, or stairs, or want to purchase the bundle.
Interesting fact In 1889 when the Eiffel Tower opened, more than two million people visited the landmark that year, and since then, close to seven million people visit it every year.
Louvre Museum
Take an art history lesson as you enter The Louvre Museum. Considered to be the world's most visited museum, it is known for its large array of paintings, one of which is the iconic and original Mona Lisa. When you're done walking through this mega-museum, be sure to step outside for a breath of fresh air and admire the glass pyramid.
Adult tickets are roughly $18 and it's best to visit on Wednesday or Friday evenings because the museum stays open for longer, which will – hopefully – give you a quieter time.
Helpful tip Be prepared to stand in very long queues and have large crowds around you while you take your selfies and photos. Don't be embarrassed though, they're probably going to do the same thing!
Mont Saint-Michel
Are you a medieval fan looking to walk the streets of a fully intact town? Then look no further than Mont Saint Michel. This monument sits atop a small island along the coast of Normandy (it's only an island when it's high tide, otherwise it's accessible by road).
This vast castle-like building was built in 708 and was one of the first to be named a UNESCO World Heritage Site. It is full of French culture, making it one of France's major tourist attractions.
Palace of Versailles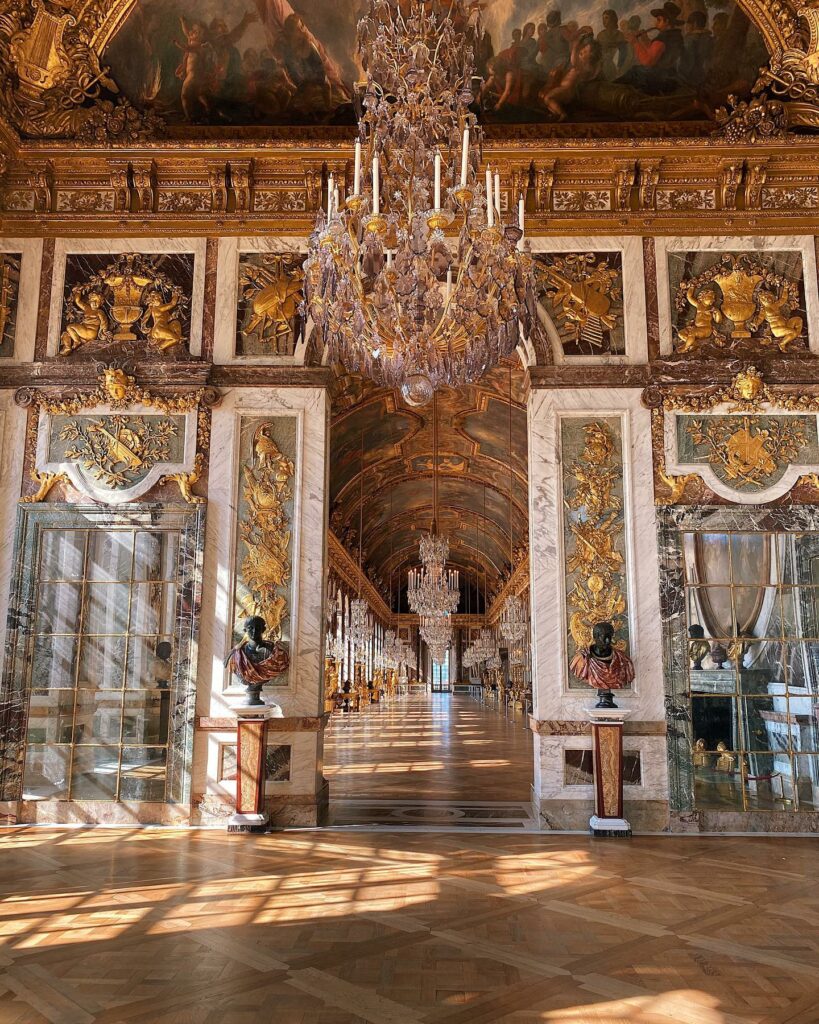 Be part of royalty for the day and walk the hallways of the remarkable Palace of Versailles. Complete with 2,300 rooms filled with multiple, dazzling chandeliers, and the opportunity to visit the private quarters of King Louis XIV, it's no wonder this is an incredible French landmark.
During the tour of the Palace of Versailles, don't forget to visit The Hall of Mirrors (I won't judge if you shed a tear) before stepping outside into the enchanting gardens which were designed by the famous landscape designer, André Le Notre. These gardens are filled with fountains, sculptures, and other water features. Nothing short of being fit for a King and his Queen.
Arc de Triomphe
The Arc de Triomphe is known for its grandeur appearance and historical symbolism. It holds great importance to French citizens as well as tourists as it houses the Tomb of the Unknown Soldier, a soldier who was killed during World War 1. The Arc de Triomphe also holds a flame that honors the soldiers that fought and died for their country.
If you look closely at the arc, you'll notice that all the French Victories and generals are inscribed, making this abundant in French history and a true icon of the strength and resilience that France is famous for. The Arc de Triomphe is also where the notorious Tour De France finishes.
You can find the Arc de Triomphe in the center of the Place Charles de Gaulle, which used to be known as the Place de l'Étoile.
Notre Dame de Paris
The Notre Dame Cathedral was built in the 14th century and was a key point in Gothic Architecture. Today, it is fondly known as "Our Lady of Paris." Although this French Gothic Cathedral took damage during the French Revolution and sustained a fire in 2019, its structure remains strong.
Notre Dame's undeniable beauty is worth the time and visit. As you approach its magnificent facade, flanked by gargoyles, flying buttresses, and other stone structures, you'll begin to feel transformed back in time. In the heart of the cathedral, you need only look up and allow your jaw to drop.
High ceilings are filled with rub vaults and intersecting barrel vault arches which support the weight of this awe-inspiring building. Notre Dame de Paris holds a trio of large stained glass rose windows that paint the interior in beautiful colors as the sun shines through. Any art enthusiast will need to tick this building off their list!
Disneyland Paris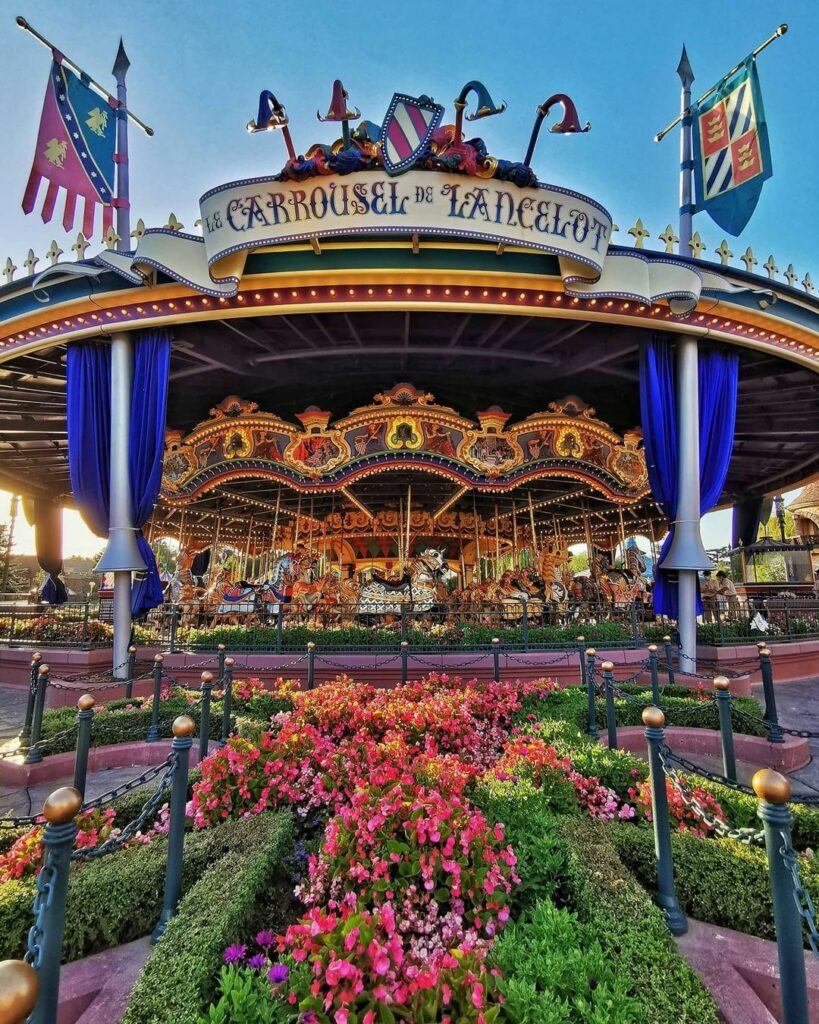 Whether you're ready to unleash your inner child or treat your kid to some fun on this France adventure, be sure to visit Disneyland Paris! This theme park opened in 1992 and a decade later, was joined by Walt Disney Studios Park. Located a mere 32 km (20 miles) from the French capital, Paris, there's no excuse to not embark on this thrilling experience.
Indulge in all the attractions, architecture, hotels, shopping, and restaurants that this theme park has to offer. It's your one-way ticket to a fun-filled day that has a little something for everyone.
Helpful tip Wear flat, comfortable shoes and carry a backpack. Trust me, your feet and back will thank you later!
French Cuisine
Let's be honest, no one travels JUST for the sightseeing, we're all food enthusiasts looking for new tastes and dishes to tantalize our tastebuds. Lucky for you, French cuisine is full of it! And it extends much further than simple french fries.
So, in the spirit of France and the late Queen Marie-Antoinette – "Let them eat cake!"
French Wine
France and Italy are constantly battling it out to win the title of the top wine producer in the world.
Wine in France is traditionally served with food rather than purely on its own, but it is to be enjoyed. The most popular wine regions in France are Bordeaux, the Loire Valley, Champagne, and Burgundy. A must-try wine is Chateau Mouton Rothschild from Bordeaux.
Champagne is often used around the world to celebrate the happiest and most exciting times in our lives. There is a great debate that to be called Champagne, the bottle must have been made in the region of Champagne, otherwise, it is simply considered to be sparkling wine. Which do you support?
French Cheese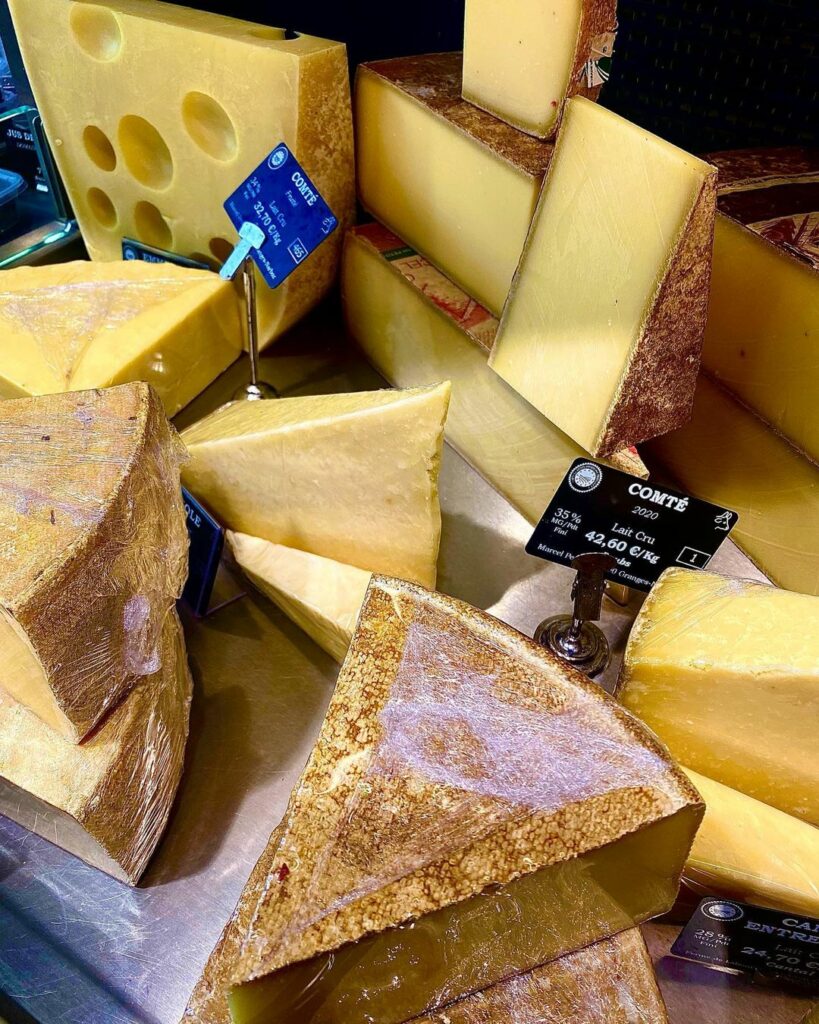 Cheese and wine go together like strawberries and cream! It's an obvious combination. So it's no question that along with its wine, France is famous for its cheese. French cuisine is world-renowned for its cheeses and with over 100 different varieties to choose from, I doubt you'd be able to try them all in one visit, but give it your best try.
Some popular cheeses to try are soft cheeses (Brie and Camembert), blue-veined cheeses (Roquefort), and hard cheeses (Comté and Parmesan). If you're a real cheese lover, then I recommend you order a cheese fondue at one of the local restaurants.
French Baguette
Would you believe me if I told you that French people eat 320 baguettes each second, making that the same as half a baguette per person each day? Well, it's true!
French people take their baguettes so seriously that the country passed a law that states that a true baguette had to be handmade, sold from the same bakery from which it was baked, and made from only 5 ingredients (water, wheat, flour, yeast, and salt). Many French dishes will be accompanied by this long and crispy crust loaf, so you can be sure that you'll get the full baguette experience.
French Pastry
When someone says "French Food", you probably automatically start picturing delectably flaky croissants or soft macaroons. You wouldn't be wrong.
Croissants are delightfully delicious and something you must try when you visit France. Plain croissants are best and their perfect pairing is with your morning coffee at breakfast.
Helpful tip If you want to be a true French connoisseur and blend in with the locals, dip your croissant in your coffee.
Along with croissants is the pain au chocolat, which is a simple pillow of pastry that is filled with chocolate. You can buy yourself a pain au chocolat from any bakery in France for as little as $1.
French Meals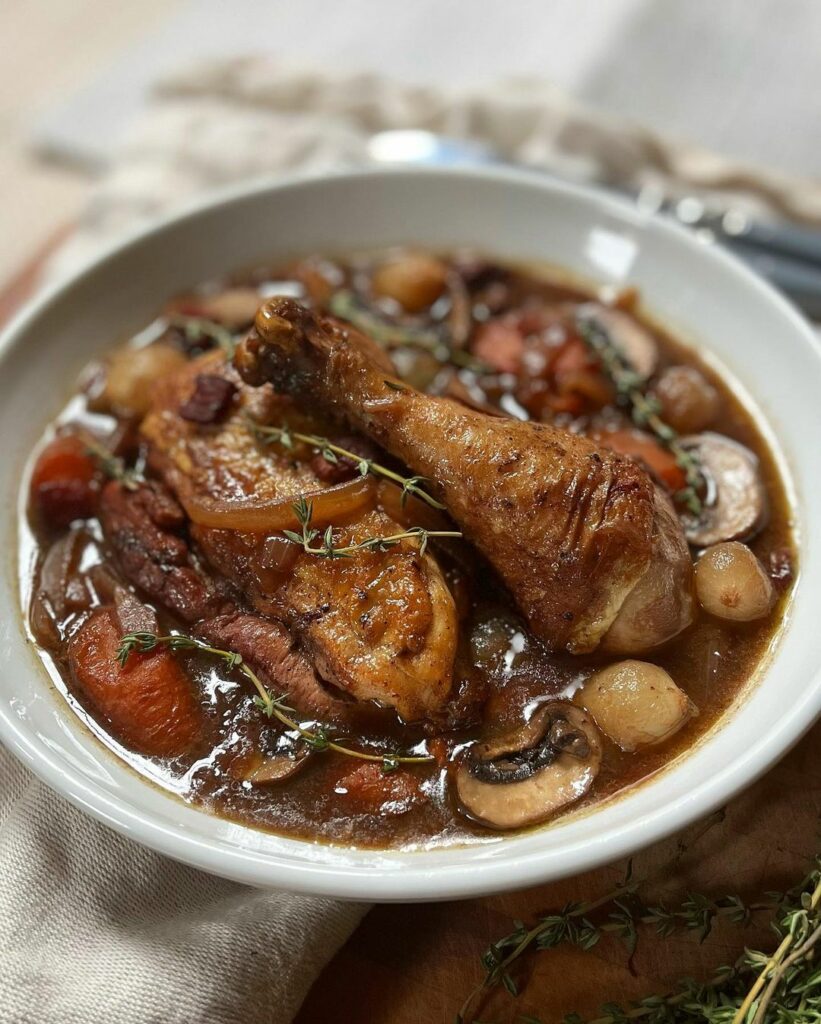 France is famous for serving gourmet food such as coq au vin – a chicken dish cooked in red wine with mushrooms and sometimes garlic or the simple yet delicious ratatouille (yes I can hear your stomach grumbling!).
French cuisine is also about turning what we may consider to be undesirable ingredients into five-star dishes. Examples would be snails and frog legs. So if you're feeling a little adventurous, then I urge you to try them.
Art and Culture
French Fashion
France is known for some massive fashion labels, such as Chanel, Dior, Christian Louboutin, Pierre Gardin, and Louis Vuitton. For French women and fashionistas worldwide, this country is fashion central. Paris hosts a fashion week twice a year which showcases many of the fashion icons mentioned.
Apart from clothes, many of these fashion labels are also famous perfume brands. One of the most famous French perfumes is Chanel No.5, so if you're looking for a gift for your special lady, she's sure to love this sweet-smelling treat!
French Cinema
Moulin Rouge is a famous cabaret located in the city of Paris that was built in 1889. The Moulin Rouge beams with life and offers a carefree atmosphere where locals and tourists can come together to appreciate a spectacular show.
The Moulin Rouge hosts two shows each night, 7 days a week. Prices start around $94 and can go up to $436 for the VIP experience that comes with food. There are limited seats, so book well in advance.
Key tip Most shows at the Moulin Rouge feature topless women, so If this makes you uncomfortable, then rather skip this outing.
French Literature
French literature holds a significant place in the world of literary arts. It has a rich and diverse history, with notable authors and works that have shaped the literary landscape. One of the most influential French figures is Victor Hugo.
Victor Hugo has written some epic novels, including "Les Misérables" and "The Hunchback of Notre-Dame". His writing delves into themes of social justice, love, and human struggles.
French Art
France produced some of the world's most iconic artists whose names are still spoken about and artworks are still studied today. France's beautiful cities and landscapes attracted many other artists to come and illustrate its culture. One of the most famous French artists is Claude Monet.
Claude Monet is considered to be the creator of the Impressionism movement. This movement was well-known for its characteristics of small brushstrokes that offer the eye just a basic impression of painted forms, unblended color, and realistic representation of natural light.
Festivals and Events
Tour de France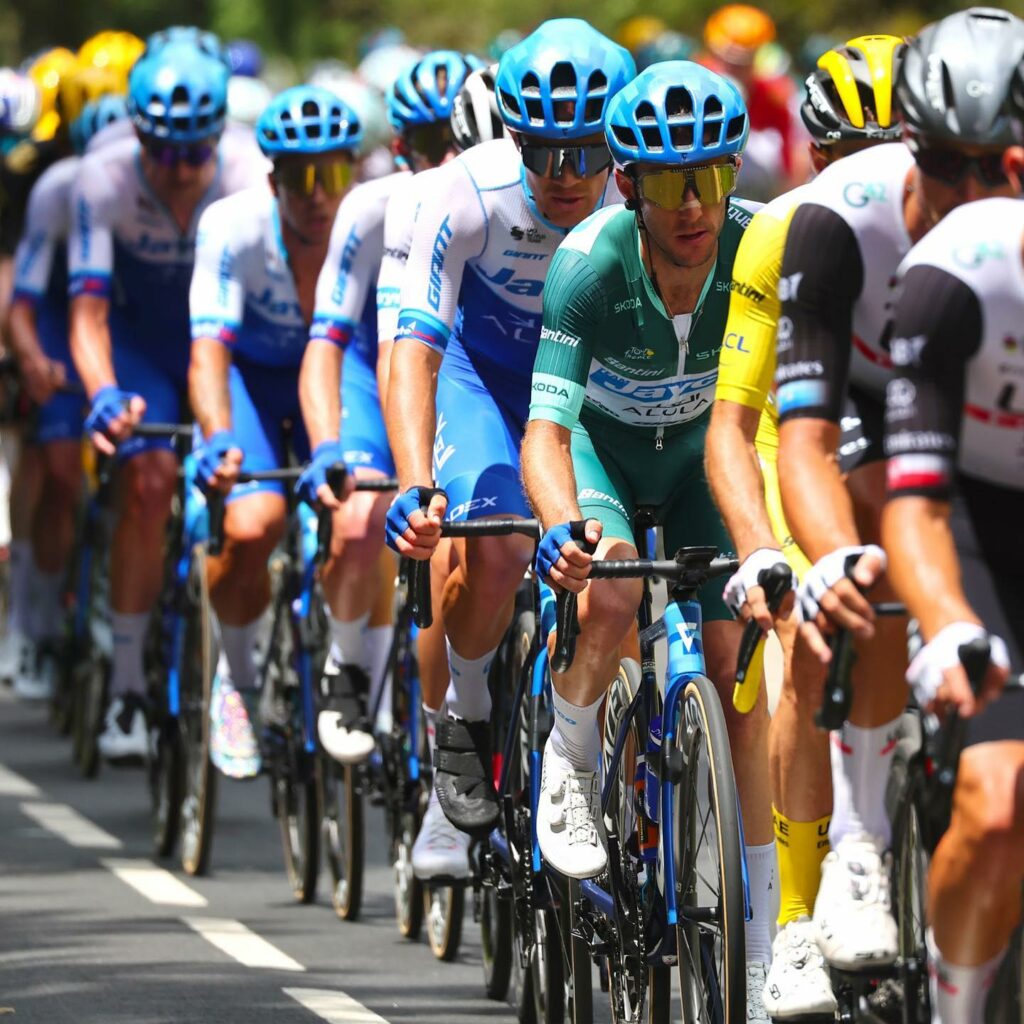 Do the words "peloton, breakaway, yellow jersey, green jersey, sprint" get your blood pumping and at the edge of your seat? If so, then I think we've discovered a true Tour de France fan.
The Tour de France is considered the most famous bicycle race in the world. It began in France in 1903 and since then occurs in July annually. The race is over 3600 kilometers (2235 miles) and lasts more than 21 days, finishing triumphantly in the city of Paris.
Cannes Film Festival
As the name suggests, the Cannes film festival happens in the city of Cannes, which also makes this city known as the Capital of Cinema. This festival began in 1946 and is considered to be the most esteemed event in the film industry. Sadly, you can only attend this prestigious event with an invitation.
Celebrities from all over the world come together for this film festival to showcase their new films and share in local genres. The highest prize to be won at the Cannes Film Festival is the Palme d'Or, the most honored award in the entire film industry.
Nice Carnival
The Nice Carnival happens in (yes you guessed it) the city of Nice. This city is lit up in the month of February during their winter with festivities lasting for two weeks.
Here you can enjoy iconic parades such as the Flower Parade and the Parade of Lights. The closing ceremony ends with a dazzling firework display.
The 2024 festival is already in motion, with the theme "King of Pop Culture" and is set to happen from February 17 – March 3. So if you're planning on enjoying some festivities, pack warm and book those tickets early!
Bastille Day Celebrations
Every year on July 14, France celebrates one of their biggest public holidays, known as Bastille Day. It was on this day that the French Revolution began. Everyone takes the day off work and as part of the celebrations, there are firework displays and a Bastille Day parade through the streets that you can enjoy.
Helpful tip When in France, don't refer to it as Bastille Day because you'll get confused looks by the locals. Instead, call it French National Day.
Other Well-Known French Concepts
French Kiss
French locals use a kiss as part of their everyday greeting. One is typically greeted with a kiss on both cheeks but these can also be air kisses which is known as la bise. So, don't be caught off guard when you see a local puckering up to greet you!
Parisian Terraces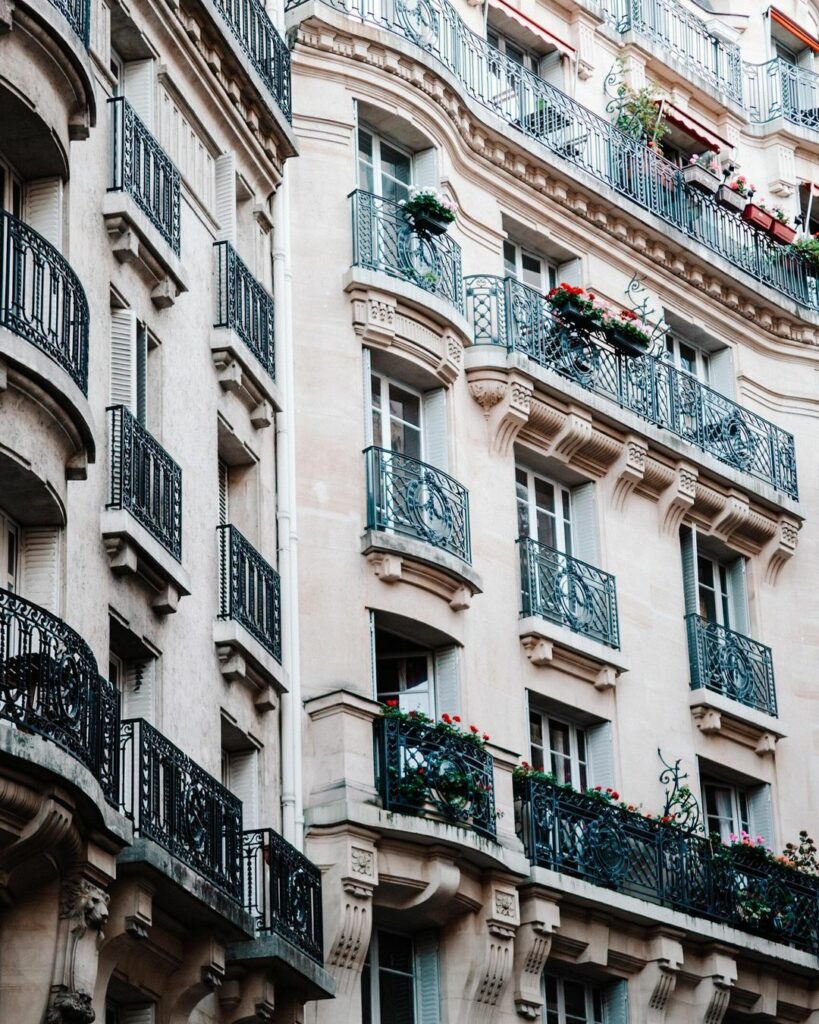 Terraces are everywhere in Paris, so it's quite common to see them in movies, on postcards, and even along your walk through the city. I highly recommend that you enjoy a coffee and pastry during your visit because it won't be complete without it.
French Revolution
The French Revolution was a pivotal period in French history that took place from 1789 to 1799. It was marked by a series of social, political, and economic upheavals that led to the end of the monarchy and the rise of a republic. The revolution was fueled by a desire for liberty, equality, and fraternity, as well as grievances against the monarchy's oppressive rule and social inequalities.
It witnessed events such as the storming of the Bastille (prison), the Reign of Terror, and the rise of Napoleon Bonaparte, who was one of the greatest military leaders ever. Ultimately, the French Revolution profoundly transformed French society and set the stage for the spread of revolutionary ideas worldwide.
The French Revolution is still taught in school history lessons today as a tribute to its great significance.
Berets
While the French locals aren't typically seen wearing this flat-crowned hat, it's well-liked by tourists. Its origins are from the military uniform but today it symbolizes French culture.
French Language
As the 5th most spoken language in the world, French is a beautiful and romantic language that is quite tricky to master. To get you started on your language journey, you'll need to master "bonjour" which is customary to say as you enter shops or walk down the street. It is also good French etiquette to say "au revoir" when you leave and are saying goodbye.
Lavender Fields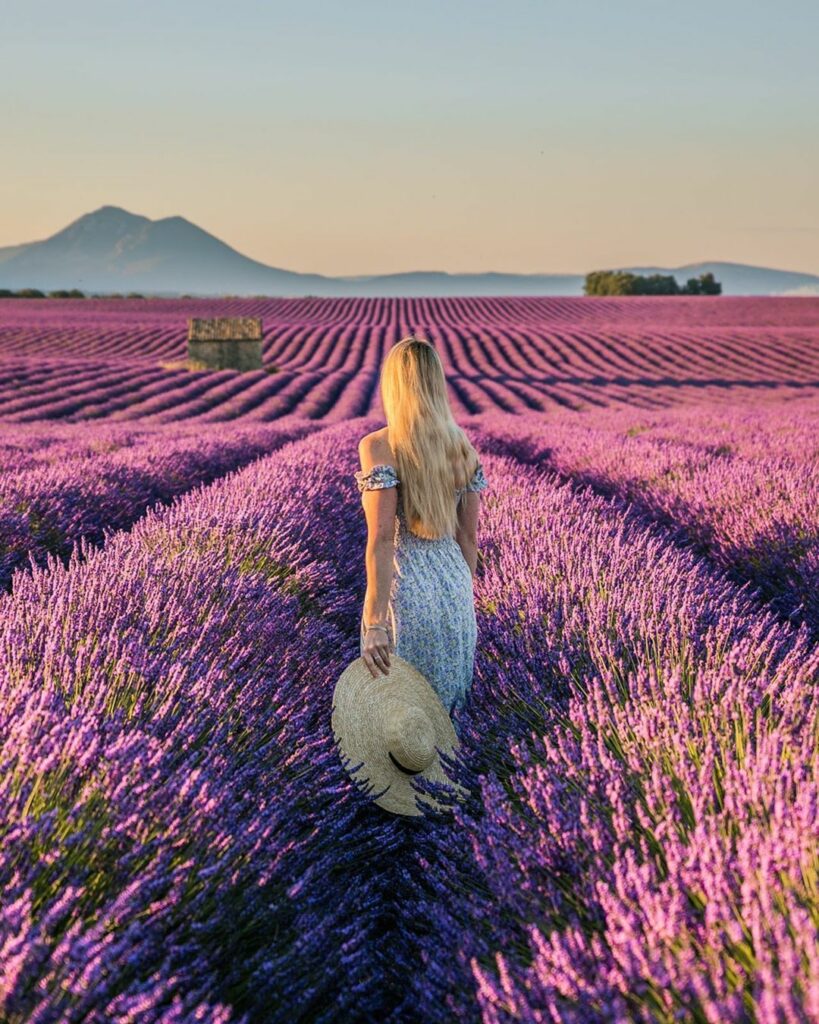 When we talk about France, I'm sure the lavender flower doesn't instantly come to mind (that is unless you're a social media influencer). Well, I'm here to change that. France and lavender fields go hand-in-hand and this country offers some magnificent lavender fields.
You can visit these fields in the famous area of Provence and walk through the blossoms during the peak season of July. This is a must for your social media profile.
Prejudices about the French
These are some common stereotypes and preconceived ideas about the French. But, I encourage you to be open-minded during your trip and not let these notions cloud your judgment.
Parisians breathe an air of superiority.
French people are rude.
They smell bad and smoke a lot.
They wear berets and striped T-shirts.
Frequently Asked Questions
Why is France so popular among tourists?
This country is a popular tourist destination because of all the things France has to offer. It has a little something for everyone, and its beauty doesn't disappoint.
What is Paris best known for?
This country is a popular tourist destination because of all the things France has to offer. It has a little something for everyone, and its beauty doesn't disappoint.
What is the French lifestyle?
The French way of life is to simply live life to the fullest and enjoy every moment. This can be through social gatherings, enjoying delicious food, or basking in the beauty that France has to offer. There is something for everyone in France, and living in the present moment is key.
What are French values?
The main French values are liberty, equality, and fraternity. These come directly from the French motto "Liberté, Egalité, Fraternité".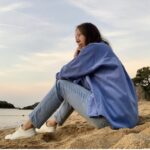 Hello, my name is Nadia.
I usually write about traveling (there are so many places to fit all the lifestyles), relocation (finding a job overseas or moving without losing an income), and living in a foreign country (adapting to a different culture and mentality). Follow me on Twitter, Facebook, Instagram, or LinkedIn!
This post might include some affiliate links. If you make a purchase through these links, I may earn a small commission at no additional cost to you. I appreciate it when you use my links to make purchases.