Ultimate Travel Guide to the Azores Islands: Things to Do, How to Get, Best Hotels
Nadia Podrabinek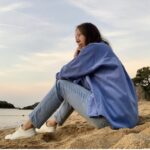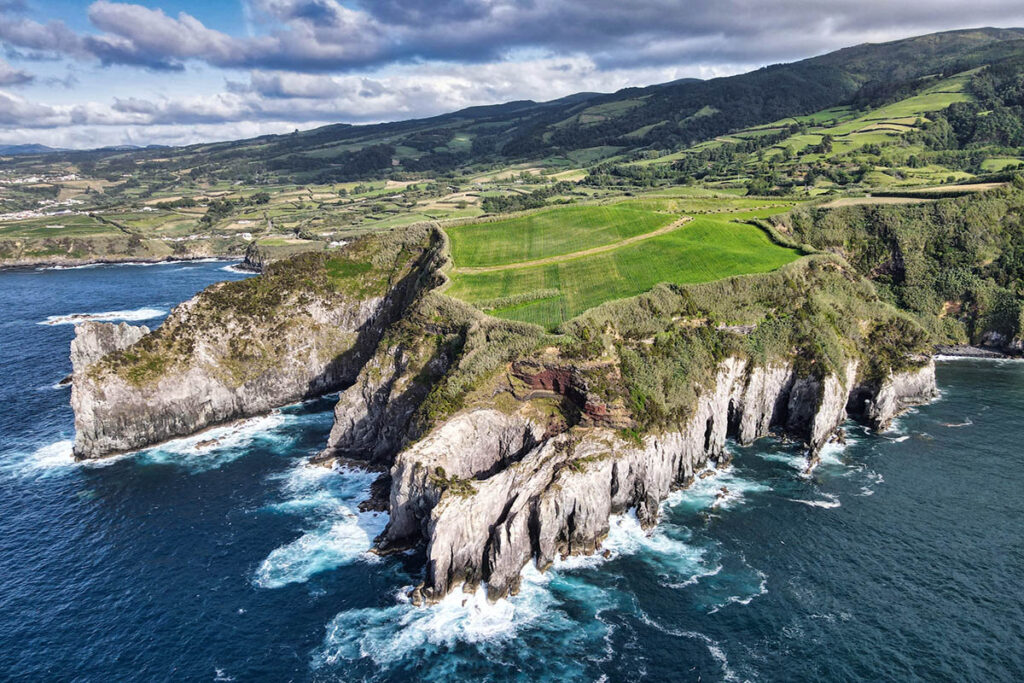 The Azores are a group of islands that are tucked away in the middle of the Atlantic Ocean. These islands are known for their natural beauty and diverse landscapes. And if you ask me, the Azores are the place to be for an unforgettable escape.
From soaring volcanic peaks to crystal-clear lakes, cascading waterfalls, and vibrant marine life, these islands boast a wealth of breathtaking sights.
In this article, we'll jump right into everything I know about the Azores. I'll cover everything from the best times to visit and the tons of activities that make this an absolutely irresistible destination.
---
Key takeaways
The best time to visit the Azores is usually from April to November.
The Azores are known for their diverse range of outdoor activities.
Inter-island travel is easy, so you can travel between the Azores islands.
Most luxury hotels can be found on the major island of São Miguel.
Be sure to check out Pico Mountain, Portugal's highest mountain.
---
A Map of Ultimate Travel Guide to the Azores Islands
Why Visit the Azores?
If you've been bitten by the travel bug, choosing the perfect vacation destination is tricky. After all, there are tons of many amazing places to choose from. So what makes the Azores Islands so special?
Firstly, the Azores are known for their scenery like volcanic craters, lakes, coastlines, and hot springs. This beauty means that it's a true paradise for nature and outdoor enthusiasts. Plus, the unique geographical features make for some incredible holiday snapshots to take back home!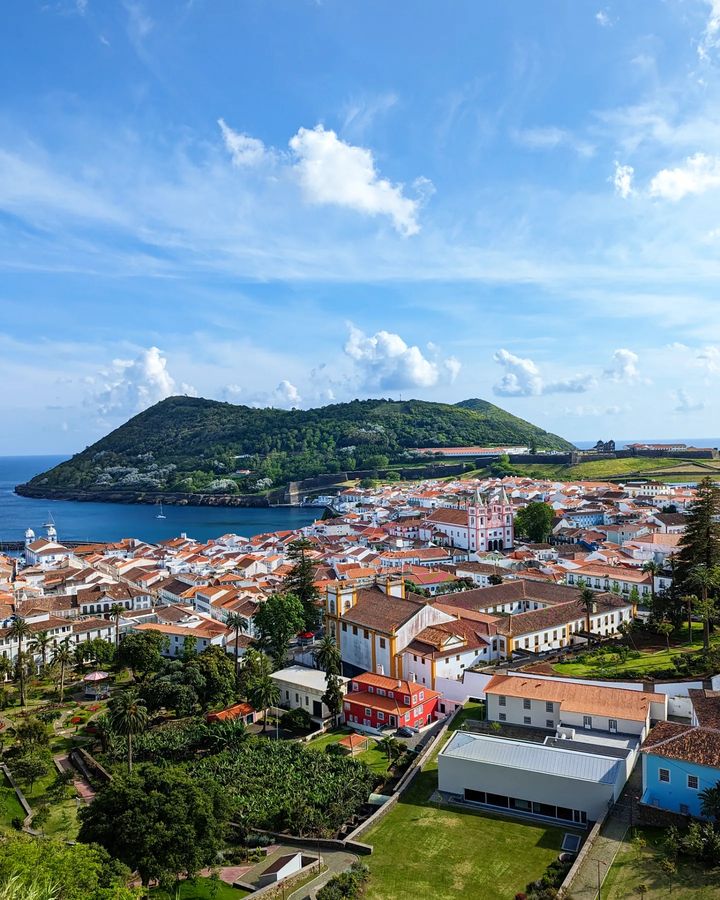 There are also several activities to enjoy while you're here. There's hiking and diving, surfing, and even whale watching. You definitely won't need to look far to find something exciting to do. Plus, did you know that the Azores are known for being the best places for whale watching in the world?
The Azores are definitely bucket-list-worthy islands to visit. They have a relaxed and peaceful atmosphere, with a slower, laid-back way of life. So, if you want some relaxation and total rejuvenation, you're going to want to book your flights.
Overall, the Azores cater to a diverse range of interests and can suit the needs of any type of traveler.
Azores Climate (By Month)
Before you start packing your bags, you'll want to get a better idea of what to pack. I would highly recommend going through this handy guide to the Azores' climate and checking out the average temperatures and weather conditions to get all of your ducks in a row.
January
January is one of the coolest months in the Azores, with occasional rainfall and overcast skies. It can sometimes be a bit windy, especially along the coast, so be prepared. Temperatures in January usually range from 61°F (16°C) to lower temperatures of 52°F (11°C).
February
February remains chilly, with warmer weather only reaching 61°F (16°C) and hitting lows of 50°F (10°C). This is also one of the coldest months of the year here. You can expect some rain and cloudier days, and the wind may be more noticeable in some areas.
March
March usually marks the transition into spring and is still somewhat cool, with a low of around 52°F (11°C) and a high of only 61°F (16°C). However, by the end of the month, the temperatures begin to improve. Rain showers are still common, but the weather becomes more stable later in the month.
April
April brings slightly warmer temperatures of up to 63°F (17°C) and longer daylight hours. It can still be a bit rainy, with lows reaching 52°F (11°C) but sunny days become more common around this time.
May
May means more pleasant weather in the Azores, with milder temperatures of between 55°F (13°C) – 66°F (19°C) and less rainfall. It's a great time to explore the islands and enjoy some of your favorite outdoor activities.
June
June marks the beginning of summer in the Azores with a rise in temperature and an increase in sunshine hours. At this time it can reach highs of 70°F (21°C). Still, the nights may be chilly with lows of 59°F (15°C). It's a popular time for sightseeing, hiking, and beach visits.
July
July generally has warm and pleasant weather with plenty of sunshine and warmth. It's an excellent time for exploring and enjoying the wonders of the Azores. You can expect temperatures of 70°F (23°C) that may drop to 61°F (16°C) around July.
August
August is the warmest month in the Azores, characterized by sunny and dry conditions that can reach a high of 77°F (25°C). This makes it ideal for beach visits and water sports. The cooler temperatures are also slightly warmer at around 64°F (18°C).
Traveler's tip: It may be worth noting that August is peak tourist season. This means it may be slightly more crowded than usual.
September
September has pleasant weather of between 63°F (17°C) – 75°F (24°C) and there is typically a decrease in crowds. It's an excellent month to enjoy a vacation with exploration and fun without the peak-season rush.
October
October is the start of autumn (or fall as it's called in the US) in the Azores. In October, it's normal for the temperatures to start to cool down. They usually range between 59°F (15°C) and 70°F (21°C). There may be occasional rain. However, there are still some warm and sunny days you can enjoy.
November
November is considered one of the rainiest months in the Azores, with temperatures of 70°F (21°C) – 64°F (18°C). The temperatures continue to drop at this time and there may be some windy and cloudy days. It's usually a much quieter time for tourism.
December
December is characterized by plenty of rainy days and colder temperatures. During December, you can expect temperatures as low as 54°F (12°C), with the highs being more mild at 63°F (17°C).
As another one of the wettest months in the Azores, it's generally less crowded. This also means that there are fewer opportunities for outdoor adventures, though.
Best Time to Travel to the Azores
Based on the weather reports, it's easy to see that the peak season in the Azores is between June and September. This is when the weather is warm and sunny and perfect for exploring.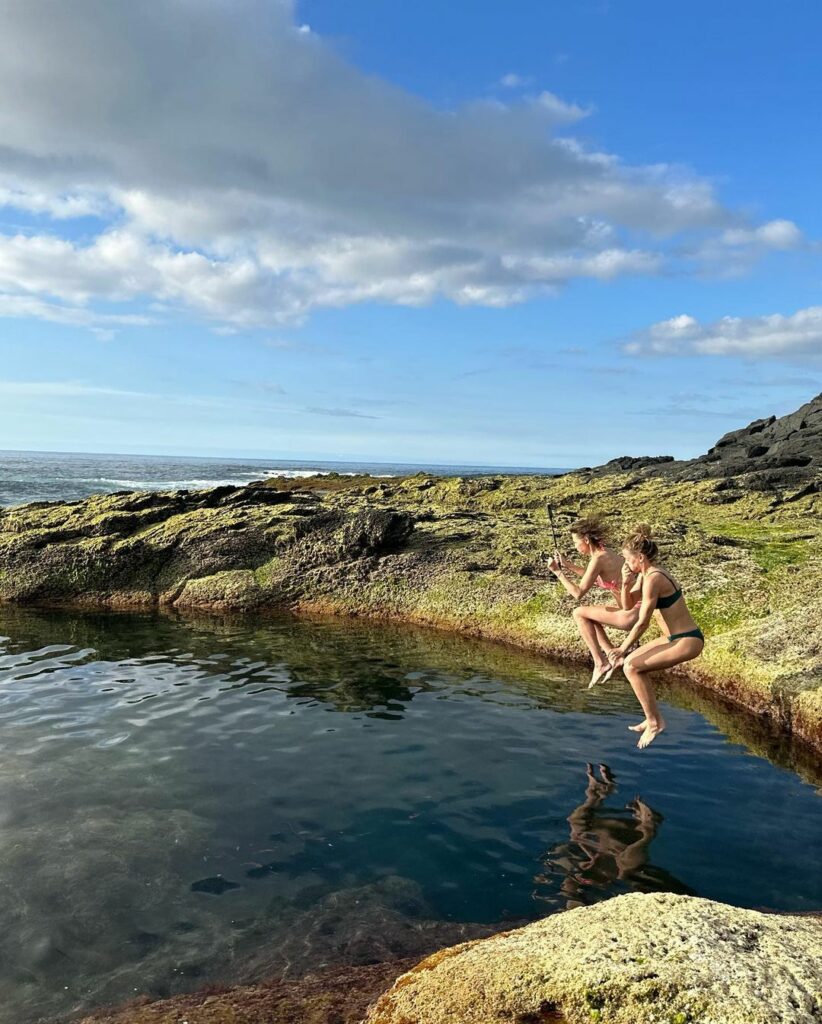 During the peak season, the islands experience the highest number of tourists – this does mean that popular attractions may be more crowded, though. Plus, accommodation may be more expensive and have less availability. So be sure to book your hotel rooms in advance!
The shoulder seasons of April to May and October to November still have pleasant weather, but they also have lower prices and fewer crowds. I'd highly recommend traveling to the Azores Islands then to find a good balance between mild weather and a more tranquil atmosphere.
The low season from December to March includes some of the coldest months in the Azores. While prices are much cheaper and there is more availability, it may not be ideal if you're looking to tackle some of the outdoor activities the islands offer.
Best Time to Visit for Activities
The Azores have plenty of unique experiences to offer you. And depending on what kind of vacation experience you're looking for, you'll want to keep tabs on the peak times for your favorite activities.
Whale watching
Is there anything more exciting than a whale-watching tour? The best time to catch glimpses of these marine creatures is from April to October. This is when several species migrate through the archipelago.
If you're lucky, there are plenty of different whales you can spot, including:
Blue whales
Humpback whales
Fin whales
Sperm whales
Sei whales
It may be important to note that on some islands, like São Miguel, you can also spot bottlenose dolphins and take several tours to snap pictures of the local marine mammals. You may even be able to see them in their natural habitat if you're walking along São Miguel's black sand beaches.
Hiking and Outdoor Activities
The shoulder seasons are fantastic for hiking and exploring the islands on foot. These months have mild weather and the hiking trails are usually less crowded. This means you can take your time and take in all of the stunning scenery the Azores has to offer. Don't forget to take your camera along for some jaw-dropping pictures, too!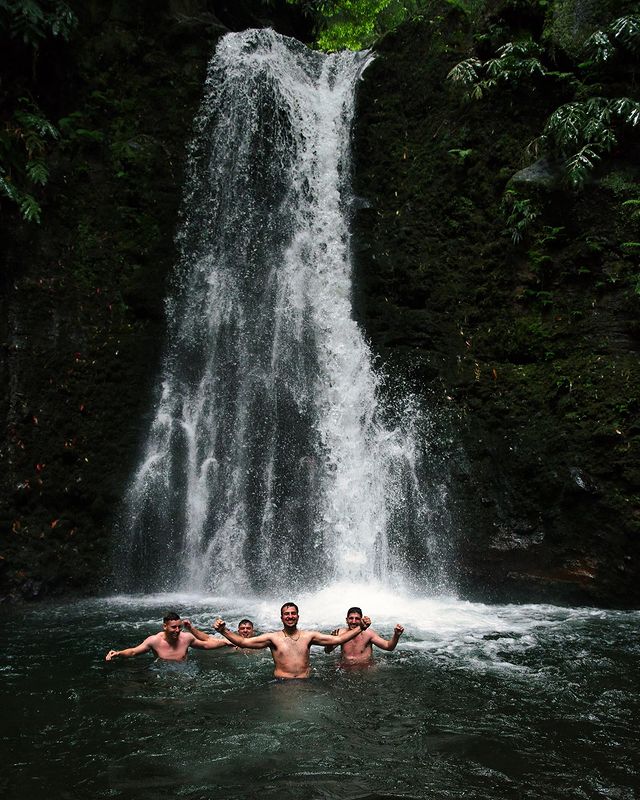 No matter when you're visiting, I'd recommend checking the weather conditions and trail accessibility beforehand. After all, you never want to head out for a day trip only for the weather to betray you.
Bird watching
The Azores are an absolute haven for birdwatching enthusiasts. The best time to spot several species of migratory birds is from September to April when they pass through the islands. The wetlands of São Miguel Island, Terceira, and Santa Maria Island are particularly rich in birdlife during this time.
Diving
The Azores have fantastic diving opportunities year-round thanks to their unique underwater landscapes and rich marine life. However, the best time for diving is from June to September. In September, the water temperatures are warmer and range between 64°F to 75°F (18°C to 24°C).
Festivals and events
You'll find various festivals and events throughout the year in the Azores. Some of the most notable events include the Sanjoaninas Festival in June, the Festas do Senhor Santo Cristo dos Milagres in May, and the Semana do Mar (Sea Week) in August.
How to get to the Azores
Air travel
The most common way to reach the Azores is by flying. The islands have international airports on the islands of São Miguel and Terceira.
Once you arrive in the Azores, inter-island flights are also available to travel between the different islands. Generally, SATA Air Açores and Azores Airlines operate domestic flights connecting the major islands.
If you're traveling between islands, you don't have to sweat about the flight times. In fact, most flights are relatively short and can range between 20 minutes and one hour.
Sea travel
There are plenty of ferry connections between some of the islands in the Azores. Some of the most common ferry routes include São Miguel Island to Santa Maria Island, Pico Island to Faial Island, and Terceira Island to São Jorge Island. Generally, ferries run all year long. However, you may need to check the schedule in bad weather conditions or during the low season.
Additionally, some cruise lines include the Azores in their itineraries, allowing travelers to visit multiple islands. These cruises often depart from mainland Portugal and other European ports.
Getting around the islands
Once you're on the islands, you may be wondering – how exactly do I get around?
Most of the islands actually have taxis available for trips within the towns and other short drives. These trips are relatively inexpensive and cost around $4 for a base fee, and $0.50 per kilometer (0.6 miles).
When you want some independence, you can always rent a car and drive yourself around the islands. If you know the rules of the road, that is! Car rentals usually start at around $40 per day and I'd recommend that you book your rental in advance. If you don't want to be stranded at your hotel, be sure to book your rental car before you fly over to the islands.
Things to Do in the Azores
The Azores Islands offer a wide range of activities for visitors, including outdoor adventures, cultural experiences, and historical sites. Here is an overview of things you can do and the top attractions on the major islands in the Azores:
São Miguel Island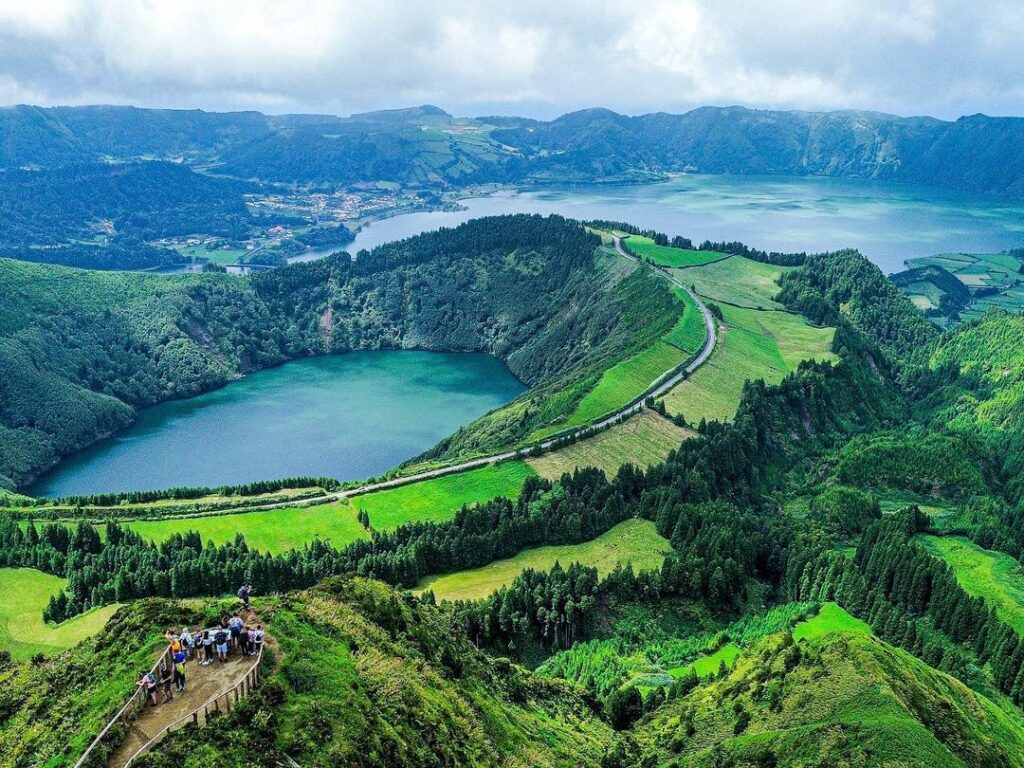 Sete Cidades
This iconic twin lake and crater is a must-visit for any tourists. Here you can enjoy stunning viewpoints, hike around the crater lakes, and even kayak or take a boat tour. You can find this site on the west side of the island. The best part is, you can visit it all year round.
Furnas
Known for its geothermal activity, Furnas is the place to be for hot springs, geysers, and the famous Terra Nostra Park. Don't miss trying out 'Cozido das Furnas,' a traditional dish made using underground heat from volcanic rock. You'll find this site on the eastern side of the island.
Lagoa do Fogo
Right in the center of the island, you'll find one of São Miguel's most pristine crater lakes. The lake is completely surrounded by lush vegetation and gorgeous views. Plus, there are plenty of hiking trails available if you want to explore.
Ponta Delgada
The capital city of São Miguel is home to several historical and cultural attractions, including the Portas da Cidade (City Gates), the Carlos Machado Museum, and lively local restaurants and markets. You can find Ponta Delgada on the southern coast of the island.
Terceira Island
Angra do Heroísmo
This UNESCO World Heritage Site is on the southern part of the island and is known for its charming historical center, beautiful architecture, and cobblestone streets. You can visit the Sé Cathedral and explore the fortifications, including the Monte Brasil viewpoint.
Algar do Carvão
A unique geological site, Algar do Carvão is a volcanic chimney you can descend into. It offers a fascinating look into the island's volcanic past and can be found at Porto Judeu, near the Angra do Heroísmo.
Biscoitos
This coastal area is famous for its natural swimming pools formed by lava rocks. It's a great spot for the three S's: swimming, snorkeling, and sunbathing. Although you can visit the site all year round, the summer months bring the best weather for enjoying the incredible natural pools. You'll also find it in the northern part of the island.
Pico Island
Pico Mountain
Also known as Portugal's highest mountain, Pico Mountain offers a challenging (yet super rewarding) hiking experience. Here, you can enjoy panoramic views of the surrounding islands from the summit. Found in the central part of the island, the best time to visit is between April to October.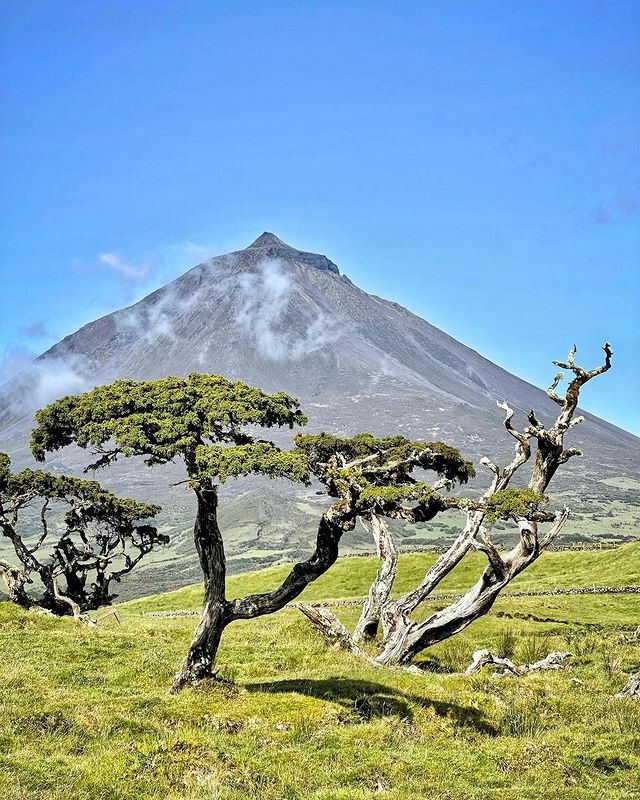 Vineyards of Pico
Explore the unique UNESCO World Heritage-listed vineyards, known for their stone walls and traditional cultivation methods. Usually, wine tasting and tours are available at local wineries, especially during harvest season (September to October).
Whaling Museum (Museu do Baleeiros)
Located in the village of Lasjes de Pico on the southern part of the island, this museum is the perfect spot for history buffs and marine enthusiasts alike. The museum showcases a collection of artifacts, displays, and information related to the Azores' whaling industry.
Best Hotels in the Azores
You're going to need a place to crash after a long day of adventuring. While the islands boast luxurious hotels that can be pretty pricey, there are also some mid-range and budget-friendly options for money-savvy travelers.
Here are some of my top recommendations:
Price: $$$$
Availability: Limited availability (Best to book in advance)
Best for: Honeymooners
Nestled in the picturesque village of Lagoa, this boutique hotel offers a serene and super-stylish retreat. The suites and villas here have a cool contemporary design and private terraces with panoramic views of the Atlantic Ocean – what could be better? This makes it the perfect hotel for newlyweds and couples.
Azor Hotel, São Miguel
Price: $$$
Availability: Good availability and easy to book
Best for: Pet-friendly accommodation
The Azor Hotel is a contemporary and fashionable hotel that is located in Ponta Delgada on São Miguel. It has a prime location overlooking the marina, so you can be sure that this hotel has mind-blowing views of the Atlantic Ocean. The rooms and suites are all elegantly designed, with comfortable furniture and all the amenities you could ever want.
Price: $$
Availability: Limited availability (Best to book in advance)
Best for: Eco-friendly accommodation
Caparica Azores Ecolodge is a charming, eco-friendly retreat nestled on the beautiful island of Terceira. The lodge is surrounded by expansive greenery and scenic countryside and can be a sustainable and tranquil escape for nature lovers. The accommodations here feature cozy rooms and rustic cottages with modern comforts.
Price: $
Availability: Limited availability (Best to book in advance)
Best for: Family-friendly accommodation
Aldeia da Cuada is a small, enchanting village located on the island of Flores. This rural retreat offers you a glimpse into traditional Azorean life, with its meticulously restored stone houses and incredible gardens. Each cottage has been thoughtfully decorated with rustic furniture, providing you with a cozy and authentic experience.
Azores Vacation Tips
Once you arrive on one of the Azores' beautiful islands, it's time to kick off your shoes, let your hair down, and have some fun! You can amp up your vacation experience with some of my top vacation tips. Trust me, I know some local secrets that will blow your mind and take your holiday from ordinary to extraordinary!
Local customs and language
The official language of the Azores is Portuguese. English is generally spoken in tourist areas, though, so you don't have to hire a translator just yet! Still, learning a few Portuguese phrases may be helpful when you're exploring more remote areas.
The Azorean people are always warm and friendly, so you'll never feel unwelcome. You can greet the locals with 'Bom dia' (good morning), 'Boa tarde' (good afternoon), or 'Boa noite' (good evening).
Currency
The currency used in the Azores is the Euro (€). While credit cards are widely accepted in hotels, restaurants, and tourist spots, it's a good idea to carry some cash with you for smaller stores, eateries, and those gorgeous little markets.
Don't have any cash on you? Don't panic! There are ATMs available on the islands, and most major towns have currency exchange services.
Local cuisine
I've already mentioned the incredible Cozido das Furnas, which is a stew cooked using volcanic heat. But if you're a foodie like me, there are plenty of other local dishes you need to try. Two of my absolute favorites are the Caldo de Peixe, which is an aromatic fish soup, and the Queijadas da Graciosa, which are savory sweet-cheese pastries that will change your life!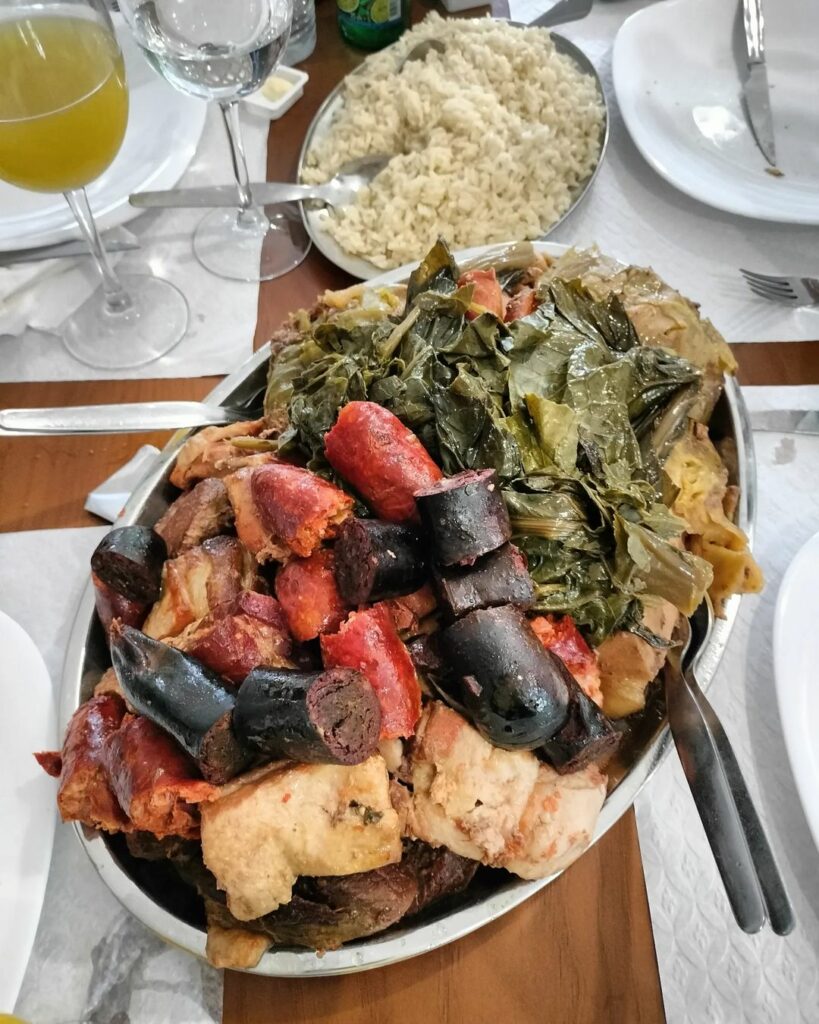 If you're a seafood lover, you should be sure to sample some of the local fresh fish, limpets, and barnacles. But if you prefer meat from above the shoreline, you'll love the local beef – particularly from the island of Terceira.
Unique souvenirs
When you're going to markets or small stores on the island, try to look out for handmade ceramics. Some of the best souvenirs include the famous Azelejo tiles, so keep your eyes peeled.
Safety Tips
The Azores are generally safe for travelers. But, like any responsible tourist, you should always take some extra precautions. These may include:
Make sure to get travel insurance before you go on vacation. Be sure to look for insurance that covers medical expenses and emergencies.
When you're going hiking, be sure to let someone know where you're going and take adequate supplies.
Be aware of your surroundings, especially in crowded areas and tourist sites.
Be sure to take care when you're swimming in the ocean, and be sure to pay attention to weather warnings.
Keep your cell phone charged and have your hotel's number on speed dial.
Carry the address of your accommodation with you in case you get lost and need directions.
Conclusion
The Azores is an unforgettable holiday destination with stunning landscapes, a rich cultural heritage, and a myriad of activities to suit any kind of traveler. Whether you're exploring crater lakes, relaxing in the hot springs, indulging in local cuisine, or immersing yourself in vibrant festivals, you're going to have an amazing time.
Frequently Asked Questions
Do I need travel insurance for the Azores?
I would highly recommend having travel insurance, no matter where you're traveling to – and that includes the Azores. Be sure to read the fine print and make sure your policy covers things like medical emergencies, trip cancelations, lost luggage, and activity-related cover.
How many days do you need in the Azores?
To get a good taste of the Azores, you'll want at least 5 to 7 days. This will allow you to explore the main attractions on one or two islands.
If you have more time available, it may be even better to spend at least 10 to 14 days exploring all of the beauty the islands have to offer.
Is there a rainy season in the Azores?
There isn't a specific 'rainy season' in the Azores. There is more rain between December and March, but that doesn't mean you won't experience rain outside of these months. It's always best to be prepared, so be sure to check the forecast for your trip.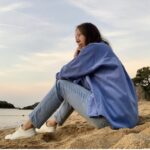 Hello, my name is Nadia.
I usually write about traveling (there are so many places to fit all the lifestyles), relocation (finding a job overseas or moving without losing an income), and living in a foreign country (adapting to a different culture and mentality). Follow me on Twitter, Facebook, Instagram, or LinkedIn!
This post might include some affiliate links. If you make a purchase through these links, I may earn a small commission at no additional cost to you. I appreciate it when you use my links to make purchases.