Planning A Trip To Hawaii in 2023: Things To Know, Tips, Essential Details
Nadia Podrabinek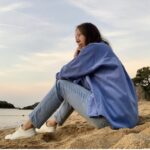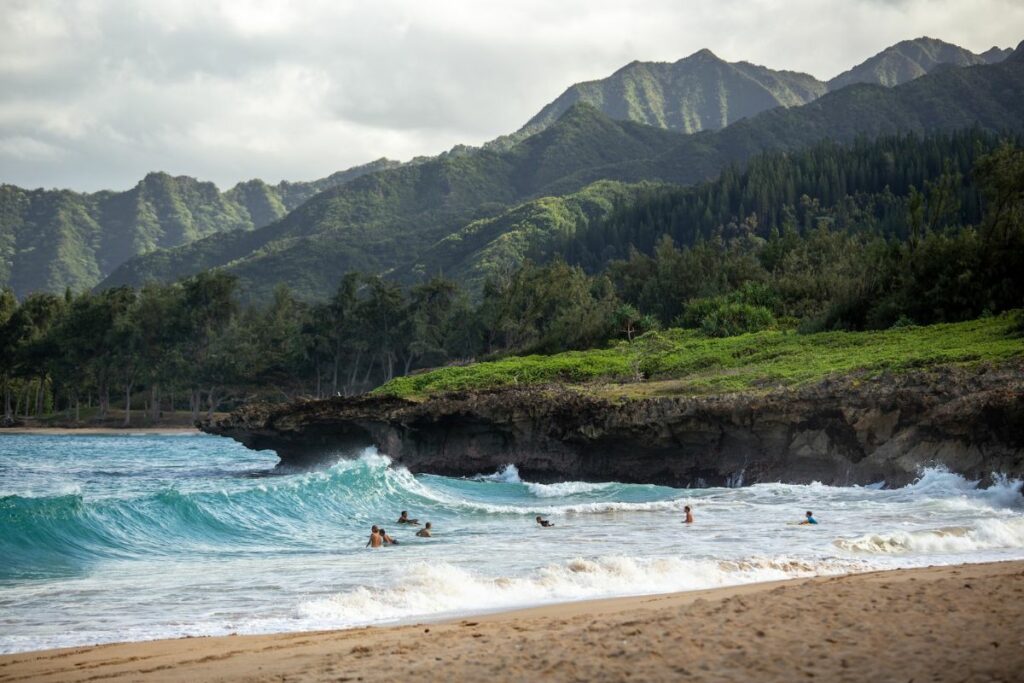 Know before you go Maui wildfires of 2023, also known as Hawaii wildfires of 2023, were a series of wildfires that destroyed parts of the Hawaiian island of Maui in August 2023. In the aftermath of a fire that killed over 100 people and burned the ancient town of Lahaina, making it the deadliest wildfire in the United States in more than a century.
If you're lucky enough to be jetting off to Hawaii, you're in for a real treat. This tropical paradise is definitely on my list of the top 10 places to vacation – and for a good reason! Still, there's a lot of planning that goes into any trip. So, if you're wondering how to plan a Hawaii vacation, you're not alone.
Luckily, I've compiled an easy guide on everything you need to know before your trip, so you can kick it with the locals, explore hidden gems, and catch some serious waves without worry. Get ready to say aloha to plenty of fun in the sun!
---
Key takeaways
The Maui wildfire of August 2023 is now the deadliest wildfire occurrence in the United States in 10 years, and the biggest natural disaster in Hawaii's history.
The peak season in Hawaii falls from November to April.
There are six main islands to explore in Hawaii.
Hawaii vacation packages can be budget-friendly for cheaper holidays.
Inclusive vacation packages cover everything you may need on your trip for easy planning.
---
Hawaii Travel Rules
Before you depart on your Hawaii trip, it's important to educate yourself on the current rules and restrictions.
For now, the Safe Travels Hawaii Program has ended, which means that U.S. residents can freely travel to Hawaii without proof of vaccination or pre-travel Covid-19 testing. While masks are no longer mandated, certain establishments may still ask that you wear one on their premises.
The August 2023 devastating wildfires on the west coast in Maui have made travel to this island a little tricky, though. Any non-essential travel here is strongly discouraged, so it's important to be respectful and considerate of the locals who are experiencing the effects of these fires. However, there are other beautiful Hawaiian islands to explore on your vacation.
Best Time to Visit Hawaii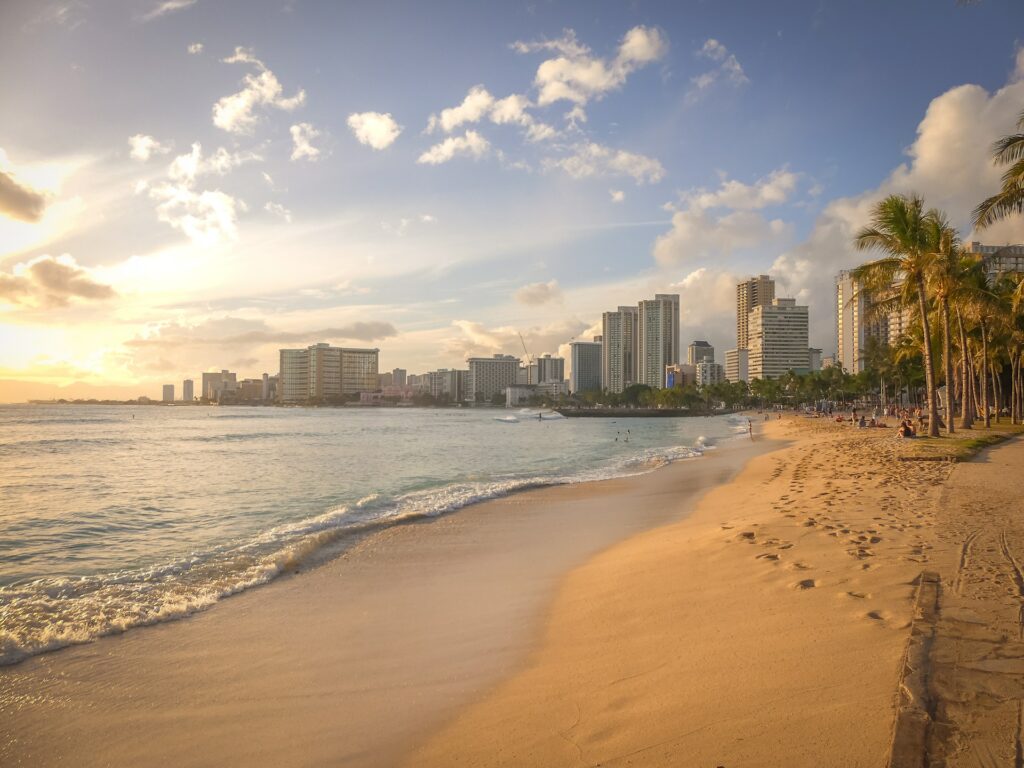 Weather and seasons
Hawaii's weather is usually pretty consistent throughout the year This is because Hawaii only experiences two distinct seasons – summer and winter.
Summer (or kau as it's known locally) runs from May to October and reaches temperatures of around 75°F – 85°F (24°C – 29°C). It's a great time for dry conditions and calmer waves that are perfect for a family trip to the beach.
On the other hand, winter or ho'olio, lasts from November to April. As you'd expect, these months are much cooler and range between 62°F – 78°F (17°C – 25°C). There are also much bigger ocean swells and rougher sea conditions.
Peak season versus off-peak times
Surprisingly, the tourist season in Hawaii falls in the winter months from mid-December to the end of March or mid-April. During this time, you can expect bigger crowds and higher prices at hotels and accommodations.
Since the peak season is during the winter, it's no surprise that the off-peak season falls in the shoulder months. This includes the 'spring' months of April and May and the 'fall' months (September and October).
The best time to visit for different activities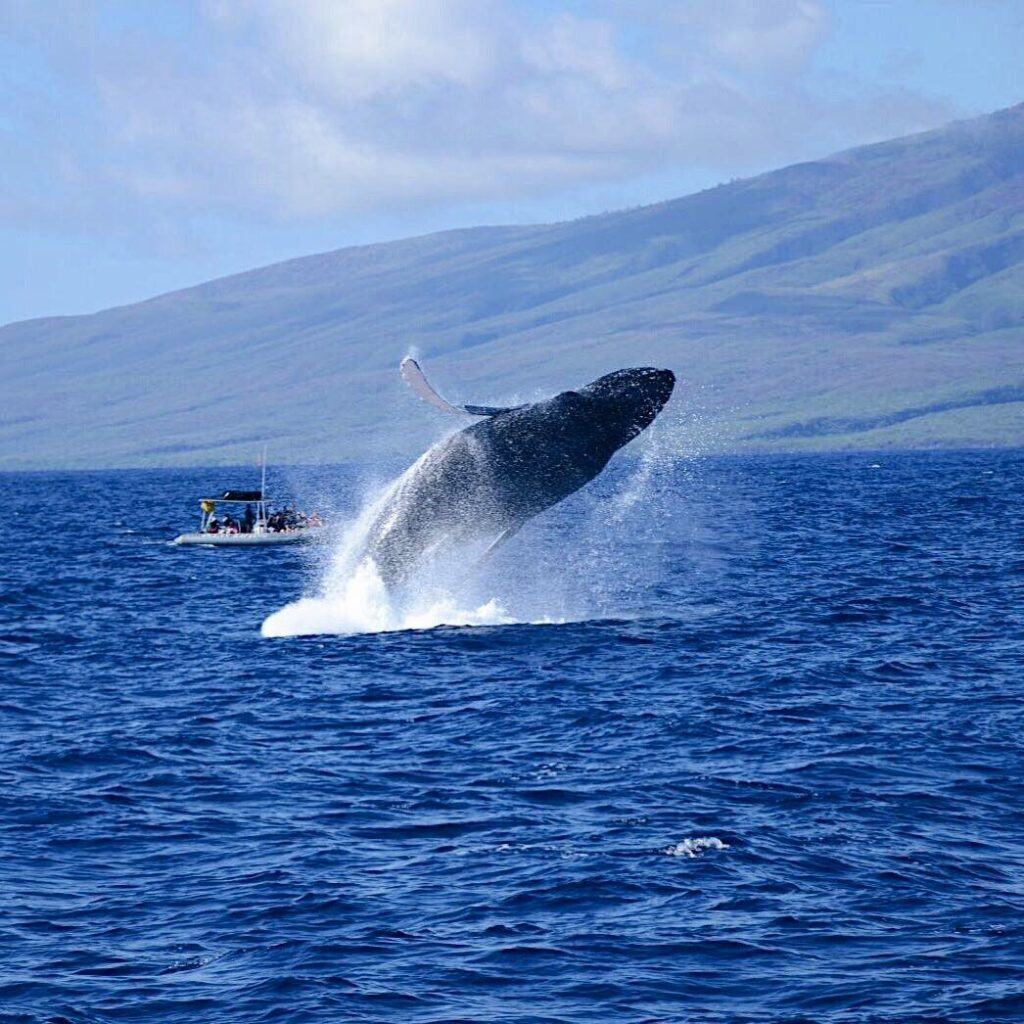 Whale watching: The best time to go whale watching in Hawaii is usually late December. You may also be able to spot some pods of humpback whales in the earlier parts of April.
Turtle spotting: You can usually spot turtles all year long in Hawaii. However, they start to appear a little more in the summer months when they begin to enter their nesting period.
Surfing: The winter months bring big swells that are perfect for surfing on the northern islands, while the waves are much calmer on the southern parts of the island. In summer, the opposite is true. That means that Hawaii is great for surfing all year long, but most enthusiasts prefer the size of the waves in winter.
Snorkeling: Since the waters are usually calmer in summer, this is the best time for snorkeling in Hawaii. You'll have more opportunities to spot the local marine life and enjoy the gentle waves.
Hiking: If you want to go hiking in Hawaii and enjoy the natural beauty, you may find that the best times are during the shoulder seasons. This is because they're usually cooler than in summer, but you won't be caught in any rain either.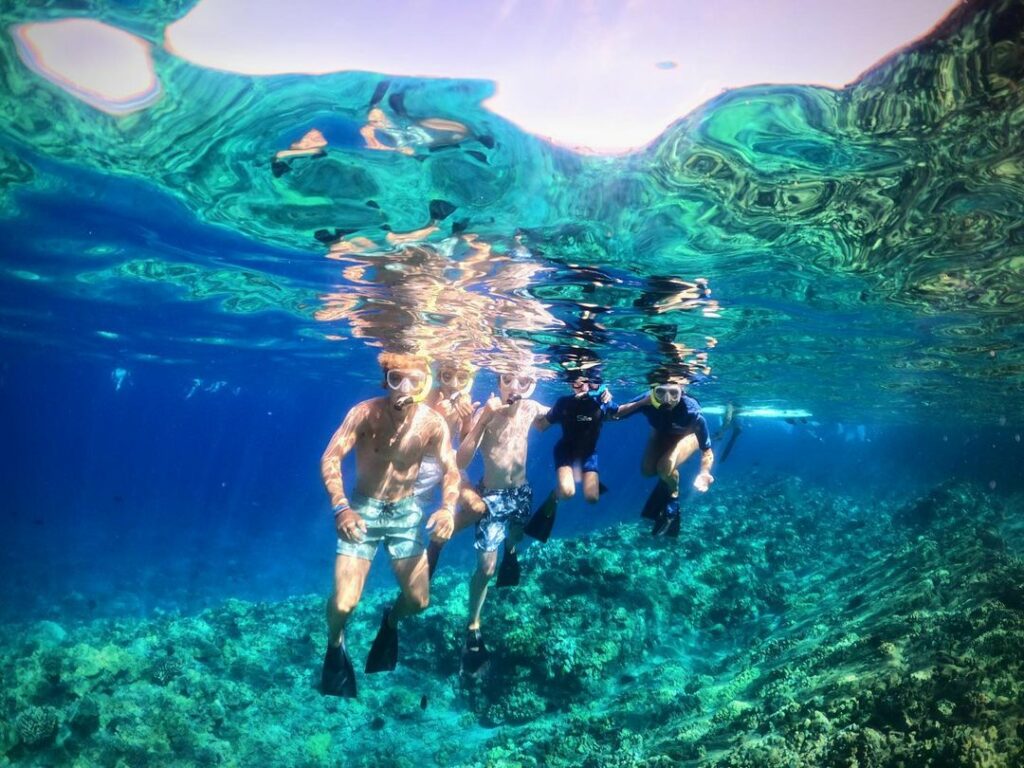 Choosing Your Hawaiian Islands
For any traveler who has the chance to customize their Hawaii vacation packages, there are a few of the main Hawaiian islands that you have to visit.
All of these islands have their own special charm, but you may want to consider what type of vacation you're after. The islands include:
Kauai: Kauai is the first of the main islands in the northwest of Hawaii and is known for its stunning landscapes. This is the perfect spot for nature lovers and honeymooners who want a tranquil retreat.
Maui: Maui is a favorite among visitors, and you're likely to find plenty of inclusive vacation packages for a trip here. It is filled with luxury hotels and resorts and is a great spot for any type of traveler.
O'ahu: If you're looking for a little bit of city life while still feeling like you're on the perfect island getaway, then O'ahuis the ideal destination. It's best suited for younger travelers and history buffs.
Moloka'i: Moloka'ihas a slower pace and a more relaxed atmosphere than other islands like O'ahu. It has a lot of rural charm, which I think makes it great for couples and families who want a more authentic experience on their Hawaii vacation.
Lanai: Lanai is more of a secluded island that is home to luxury hotels. If you're a nature lover and a bit of an adrenaline junkie, the outdoor activities here are sure to keep you entertained.
Hawaii Island (Big Island): Big Island is the largest Hawaiian island in the archipelago. It has a ton of diversity and is great for any type of traveler. I'd highly recommend it for families and groups.
How Much Does a Hawaii Trip Cost?
The average cost of a Hawaii vacation usually ranges from $1,700 for a single person to $3,000 for a couple for a one-week trip.
Of course, this amount largely depends on the type of accommodation you're booking and the activities you want to enjoy.
Flight price: Round trip flights to Hawaii can vary in price, depending on what airline you choose, where you're departing from, and your preferred seats. You can expect to pay between $400 and $2,000 per person for a round trip.
Accommodation: When you visit Hawaii, your choice of accommodation will lay the foundation for how expensive your trip is. For most travelers, the bulk of the cost of a vacation comes from how expensive your hotel is. On average, a mid-range hotel in Hawaii costs around $450 – $500 for two people.
Food and drinks: Generally, you may need to budget around $50 per person, per day for food and drinks. You can always save some money if your hotel offers complimentary breakfasts or meals, or by scouting for good local deals at restaurants.
Entertainment: Travel, sightseeing, and entertainment costs can vary. I'd recommend setting $50 aside per person in your traveling group for entrance to certain attractions.
Tips and Tricks on Budgeting for Your Hawaii Vacation
Here are some of my top tips for how to plan a Hawaii trip and keep your budget low:
Plan a vacation to Hawaii early: Try to plan your Hawaii trip in advance (if possible). This may help you to take advantage of early booking discounts on flights, accommodation, and activities.
Set a budget and stick to it: Start by figuring out how much you're realistically willing to spend over your entire trip. Then, break it down into categories like food and drinks, shopping, travel, and more. This will help you to stick to your budget without overspending.
Travel during off-peak seasons: During the off-peak seasons, attractions, travel, and accommodation are usually much cheaper. Take advantage of this as much as you can to keep your costs low.
Consider Hawaii vacation packages: In some cases, purchasing Hawaii vacation packages is cheaper than planning everything separately. For example, some vacation packages include accommodation, food, and certain activities at a once-off discounted price.
Cook your own meals: If your hotel allows for it, it may be best to cook your own food. Restaurants in popular tourist areas and during peak season can be pretty pricey. Head over to the local markets and grab some ingredients that you can use to create affordable meals.
Book activities in advance: While a spontaneous day trip or adventure may seem like a fun thing to do, sometimes it's nothing more than a romantic notion. You can end up spending way more than you expected when you hop from activity to activity.
Booking Flights
Want to save some money on your flight price? Listen up! There are a few ways that you can save big on your Hawaii vacation packages and flights.
Firstly, I'd recommend traveling to Hawaii during the low or off-peak seasons. Not only are flight prices cheaper during this time, but you'll also save on accommodation, food, and excursions. That doesn't mean you can't save a few bucks during peak season, though. In fact, I have two more tried and true tips for lowering the cost of your flights.
Of course, some inclusive vacation packages to Hawaii include flights. More often than not, Hawaii vacation packages work out to be cheaper than paying for every aspect of your trip separately.
The other tip that I love to share with travelers is to book your flights in advance. Usually, when you book at least two or three weeks in advance, you can score some great deals with your preferred airline.
Where to Stay in Hawaii?
Hawaii is filled with tons of accommodation options. From high-end hotels and resorts to mid-range and budget hotels and vacation rentals, you can always find something to suit your preferences and your budget. Here's a rundown of the best accommodation in Hawaii:
Top Hawaii resorts and luxury hotels
Mid-range Hawaii hotels
Budget-friendly accommodation
There are also plenty of hostels on most of the islands where you can find low-cost accommodation.
Packing for Hawaii
Clothing: Be sure to pack plenty of T-shirts, shorts, and swimsuits. Include some long pants and tops for cooler days. If you're visiting Big Island or Maui, you may also want to pack some warmer clothes.
Footwear: Bring sandals for the beach, comfortable shoes for exploring, and hiking boots for outdoor adventures.
Sun protection: Don't forget hats and sun visors, sunglasses, and plenty of sunscreen!
A backpack: A backpack can help to hold all of your essentials while you're out and about.
Special considerations for packing
Reef-safe sunscreen: Hawaii is committed to protecting the marine life on the island, so be sure to pack reef-safe sunscreen.
Hiking gear: If you plan to explore Hawaii's hiking trails, you may want to pack your hiking gear.
Rain gear: Intermittent rain showers aren't uncommon, so be sure to protect yourself with a lightweight rain jacket or umbrella.
First aid kit: Pack a small first aid kit with bandages, pain relievers, insect repellant, and any of your prescription medications.
Getting Around in Hawaii
Getting around in Hawaii is super easy. On certain islands, you can use public transport like the local bus routes in O'ahu and Maui. Rental cars are also a great idea for getting around quickly and easily. Just be sure to book your car rental service in advance!
If you're exploring the islands without a car, you may want to stick to central areas that are easily explored on foot or bike. If your itinerary is spread over a few islands, have no fear. Hawaiian Airlines flies to all of the major islands and covers inter-island flights between Maui, Big Island, O'ahu, and more.
Planning Your Itinerary
Kauai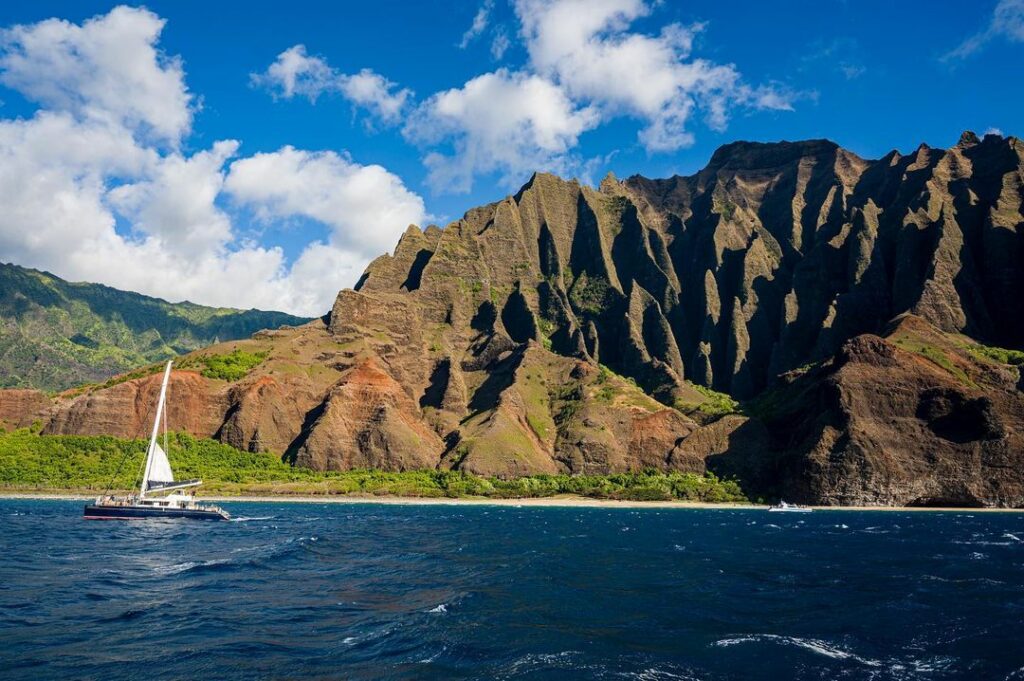 Na Pali Coast: Na Pali is a stunning stretch of coastline that is framed by towering cliffs, lush valleys, and remote beaches for seclusion and privacy. I'd highly recommend a visit to the coast for couples!
Waimea Canyon: Waimea Canyon is often referred to as the Grand Canyon of the Pacific, which should give you some indication of how impressive it is.
Wailuā River: Interested in boat tours and kayaking? Then this is the place for you. You can also take a trip to Fern Grotto and Uluwehi Falls (also known as Secret Falls).
Maui
Haleakalā National Park: If you're keen to get out into nature and explore all of the beauty that Hawaii has to offer, this national park is perfect for a day out. At the summit of the dormant volcano, you'll also be able to catch an unreal view of the sunrise.
Hana Highway: Go for a scenic drive on the Road to Hana and take in the waterfalls and rainforests.
Molokini Crater: The Crater is one of the more popular snorkeling spots and is amazing for an adventure with your friends, family, or partner.
O'ahu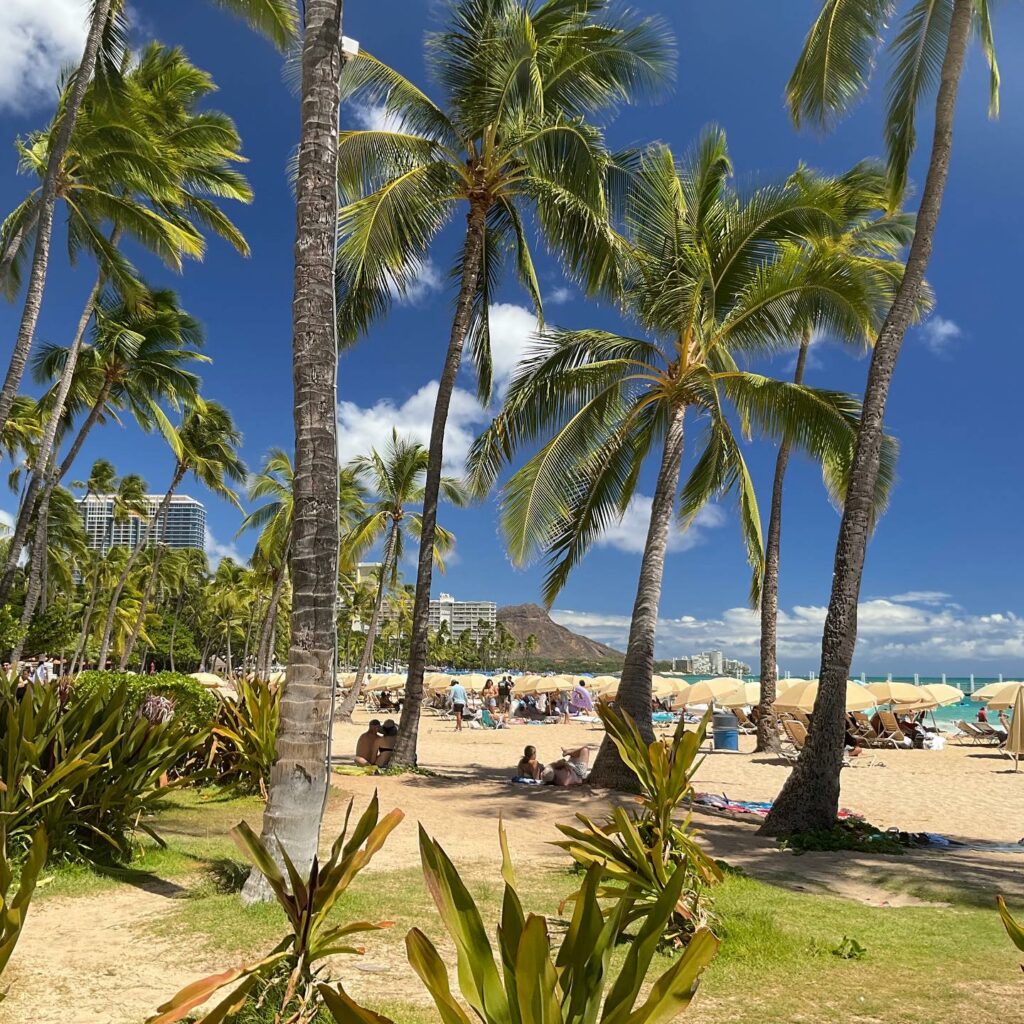 Waikiki Beach: Waikiki Beach is one of the highest-ranking luxury beaches that is filled with nightlife, restaurants, and high-rise hotels. Don't forget to visit Waikiki Beach Walk as well for some retail therapy!
Pearl Harbor: Perfect for history buffs, Pearl Harbor is a famous historic site with the USS Arizona Memorial and other interesting WWII monuments.
Polynesian Cultural Center: Immerse yourself in the culture of the Pacific Islands. Here, you'll find performances, exhibits, and cultural activities.
North Shore: Calling all surfers! North Shore is home to iconic surf spots like Pipeline and Sunset Beach.
Moloka'i
Kalaupapa National Historical Park: Filled with tons of rich history and opportunities to explore, you can reach the park by hiking or on local tours.
Papohaku Beach: For a quiet beach experience, Papohaku is one of Hawaii's biggest white sand beaches and is ideal for spending a day in the sun (without the large crowds of tourists).
Halawa Valley: For a taste of traditional Hawaiian life, you can head over to Hālawa Valley. Here, you can enjoy hiking, waterfalls, and immersive cultural experiences.
Lanai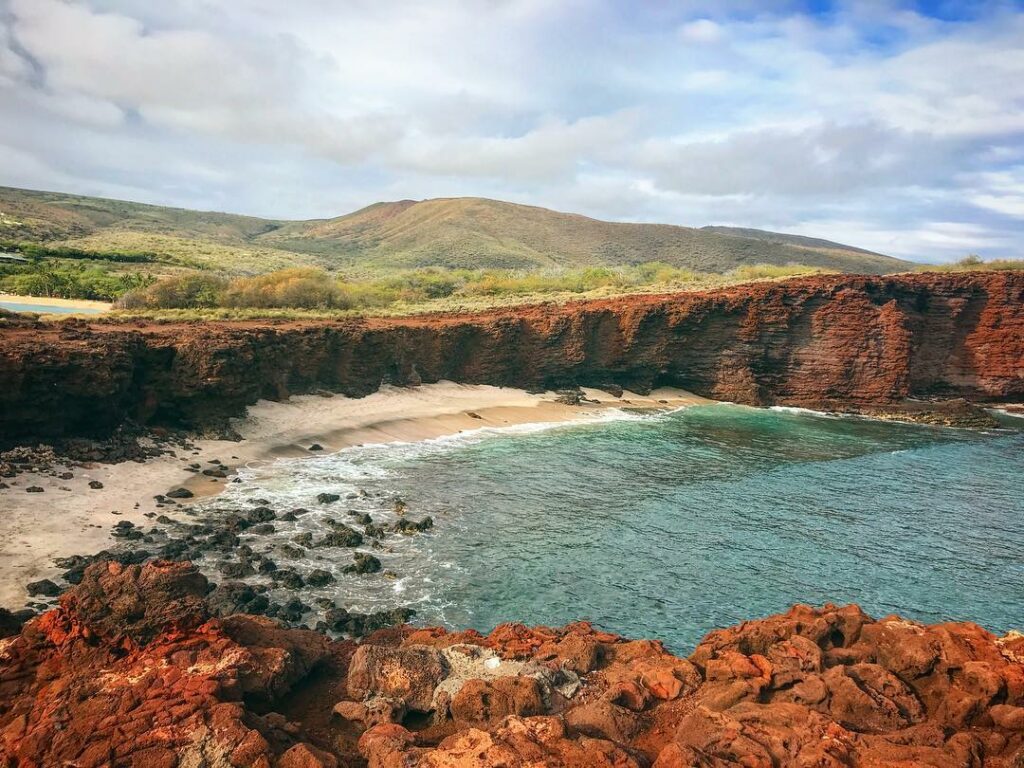 Hulopoe Bay: This marine sanctuary has clear waters, relaxing tide pools, and even opportunities to spot certain species of dolphins. It's the perfect pick for wildlife lovers!
Garden of the Gods: The Garden of the Gods is the perfect example of the phrase ' Expect the unexpected'. That's because this desert-like area is filled with red rock formations, which may seem really unusual when you're visiting a tropical paradise.
Polihua Beach: Get ready to rent a 4×4 vehicle for this one. Polihua Beach is only accessible by a 4×4 since it's super remote (but just as stunning as any of the other beautiful beaches around Hawaii).
Hawaii Island (Big Island)
Mauna Kea: Mauna Kea or 'White Mountain' is a breathtaking mountain on Big Island. If you want to take in gorgeous views, go stargazing, or make use of the observatories, this mountain top will steal your heart.
Akaka Falls State Park: What's more romantic or enchanting than a trip to the waterfalls? At Akaka Falls, you'll find plenty of magic in the air. It's an amazing spot for taking stunning shots and spending a romantic day with your partner.
Hawaii Volcanoes National Park: This national park is home to Kīlauea, which is one of the world's most active volcanoes. It's important to follow the safety protocols here, but if you're lucky, you may even get to enjoy one of the lava-viewing opportunities!
Tips for Perfect Travel Itineraries
Pick one or two islands to explore. For example, Lanai and Big Island. If you choose more than two, you may struggle to fit everything you want to do into your time on the island.
Split your time as evenly as possible. Take your time to enjoy the unique offerings of each island. For example, a week-long vacation can be split into three days on Lanai and four days on Big Island.
Try and alternate between adventure and relaxation. For example, spending a day snorkeling or hiking and the next day lazing on the beach or enjoying a spa day.
Allow for some flexibility in your plans. Sometimes there can be unexpected complications, but that doesn't mean it should spoil your experience!
One of my most important tips is to plan out your route in advance. This will help you book and plan all of the adventures you want to have while you're here. For example, the ideal week-long vacation in Hawaii may include:
Day 1-3: Spend your first three days exploring the beauty of Maui.
Day 4: Take an inter-island ferry to Lanai. Usually, it's around 90 minutes long, so you'll still have plenty of time to squeeze in some fun activities on day four!
Day 4-7: Book some high-energy adventures on the island of Lanai before unwinding on your flight home.
Best Things to Do in Hawaii
Hawaii is full of fun things to do. But from one traveler to another, here are some hidden gems that will elevate your Hawaii trip and take it from ordinary to extraordinary:
Adela's and Ho'omaluhia: Enjoy delicious food at Adela's Country Eatery, or head to the Ho'omaluhia Botanical Garden for a serene lunch amid all of Hawaii's natural beauty.
Kaneohe Sandbar: Rent a boat or a kayak for a memorable experience on the water.
North Shore tour: Go on a guided tour of the North Shore and indulge in mouth-watering shrimp.
Go on a history tour: Visit historical sites like Pearl Harbor, Bishop Museum, and Iolani Palace.
Hiking: Hike the Makapu'u Lighthouse Trail for gorgeous views and whale-spotting opportunities.
Local Customs and Etiquette in Hawaii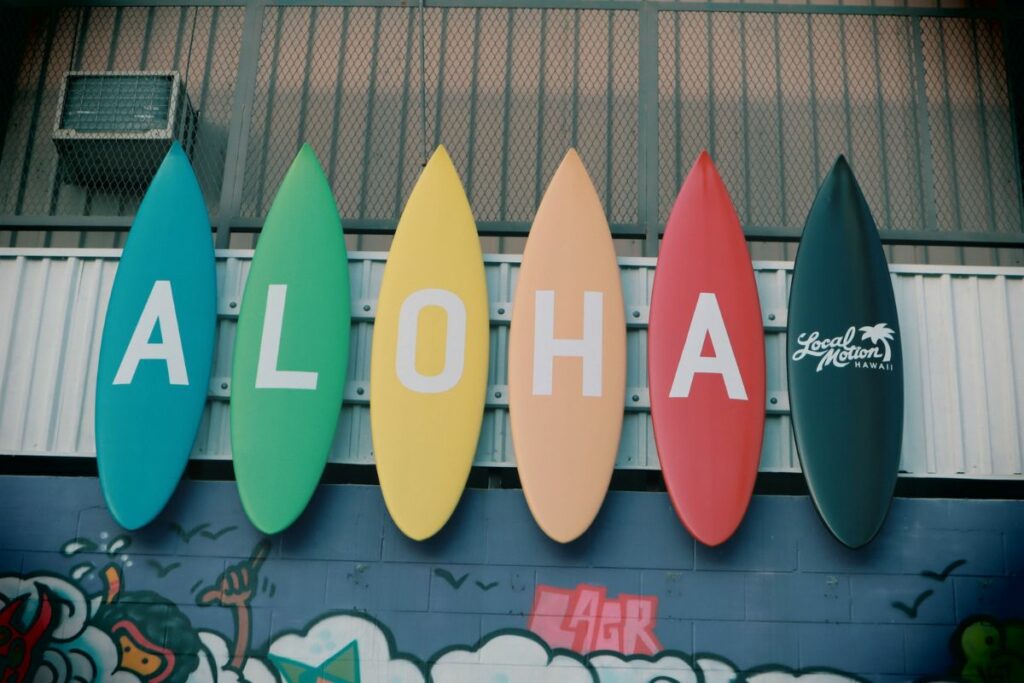 Want to embrace the local culture and impress the locals with your knowledge of their traditions and customs? Then be sure to remember these etiquette rules:
Embrace the 'aloha spirit', which is a warm and respectful attitude toward others. Be sure to greet locals with a smile and an 'aloha' (which is used for both hellos and goodbyes).
Remember to say thank you as a way to express gratitude. You can say thank you by using the phrase 'mahalo'.
Be sure to dress appropriately at all times! Your swimsuit is great for the beach, but shouldn't be worn in restaurants or shops.
Make sure to accept a lei (flower garland) with a smile and gratitude. Never remove your lei in front of the person who gave it to you.
Avoid taking rocks, sand, or lava rocks on your travels. This is considered disrespectful to the locals and nature.
Travel Insurance and Safety
Travel insurance is super important for safeguarding yourself on your travels. You may also be able to purchase insurance as part of certain Hawaii vacation packages. Generally, travel insurance can protect you against canceled flights, lost luggage, unexpected trip cancellations, and more.
Additionally, insurance helps to keep you safe. It can cover emergency medical expenses and other emergency situations, which is incredibly important when you're traveling to a different state or foreign country.
Conclusion
Now that you know what to look for when you're looking for the perfect Hawaii vacation packages and how to plan the details of your trip, there's nothing stopping you from letting your hair down on your Hawaii trip! Armed with my top tips and tricks, you're guaranteed to have the time of your life and enjoy the aloha spirit on some of the most beautiful islands in the world!
Frequently Asked Questions
How do I plan a trip to Hawaii for the first time?
The easiest way to plan your Hawaii vacation is to secure a vacation package. But, if you want to do it yourself, you'll need to start by researching all the information you need on hotels, flights, and car rentals (if necessary). Then, be sure to book everything in advance.
How long should I go to Hawaii for the first time?
The thing about Hawaii is that it's bigger than it seems. So you won't be able to explore everything on your first trip there. Still, a good amount of time for any Hawaii vacation is around 7-10 days long.
How far in advance should I start planning my trip to Hawaii?
A good rule of thumb is to start planning your vacation to Hawaii around 3-6 months in advance. But, if you're traveling during peak season, you may need more time since things can sell out really quickly.
What are some potential hidden costs when planning a trip to Hawaii?
The most common hidden costs that can impact your Hawaii vacation budget include:
– Rental car fees
– Resort fees
– Parking charges
– Excursions
– Food and drinks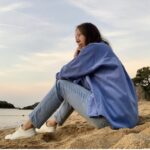 Hello, my name is Nadia.
I usually write about traveling (there are so many places to fit all the lifestyles), relocation (finding a job overseas or moving without losing an income), and living in a foreign country (adapting to a different culture and mentality). Follow me on Twitter, Facebook, Instagram, or LinkedIn!
This post might include some affiliate links. If you make a purchase through these links, I may earn a small commission at no additional cost to you. I appreciate it when you use my links to make purchases.