Which Hawaiian Island Is The Best To Visit In 2023? Most Amazing Islands In Hawaii
Nadia Podrabinek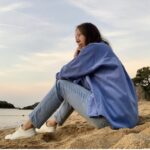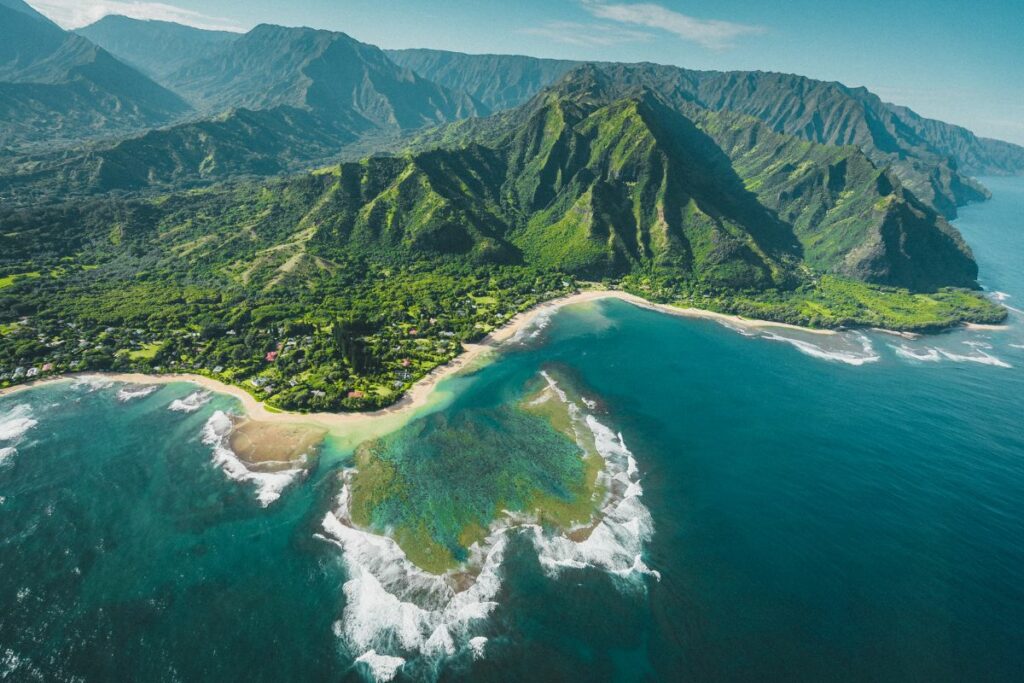 Know before you go Maui wildfires of 2023, also known as Hawaii wildfires of 2023, were a series of wildfires that destroyed parts of the Hawaiian island of Maui in August 2023. In the aftermath of a fire that killed over 100 people and burned the ancient town of Lahaina, making it the deadliest wildfire in the United States in more than a century.
If you are looking to experience the best of the Hawaiian Islands, they've got a little bit of everything for everyone! From wild and lush tropical jungles to beautiful white, sandy beaches. You can experience vibrant sights, tropical birdsong, and the genuinely humbling wonders of these Pacific islands.
There are 137 islands in the archipelago that make up the State of Hawaii, but only eight are major islands. The most popular and accessible main Hawaiian islands are definitely Big Island, Kauai, and Maui. But, if you're limited on time or have budget considerations, how do you choose which of these tropical islands to visit?
---
Key takeaways
The Maui wildfire of August 2023 is now the deadliest wildfire occurrence in the United States in 10 years, and the biggest natural disaster in Hawaii's history.
Each island gives insight into Hawaiian history, culture, and traditions. They can bring you closer to nature and still give you a chance to have a great time outdoors.
O'ahu is the cheapest island to visit, while Lanai is of of the most luxurious.
For the best outdoor activities, Maui and O'ahu offer a great, diverse range.
Big Island is best for geologists and volcano enthusiasts.
---
Overview of the Hawaiian Islands
When visiting Hawaii you can enjoy tropical sunsets and sundowners on the beach daily! Of the eight main islands, there are six options to choose from, as two of the main islands are restricted:
Kahoolawe (Target Isle) is the smallest of the Hawaiian islands but is prohibited from the public.
Niihau (Forbidden Isle) has a handful of locals (less than 200) who call it home. To visit, you need an invitation.
Each of the other six main islands has its own features that set it apart. From romantic getaways and family beach holidays to adventuring through the jungle and exploring geology or history, the Hawaiian Islands have it all.
Best Island to Visit in Hawaii in 2023
Hawaii (Big Island)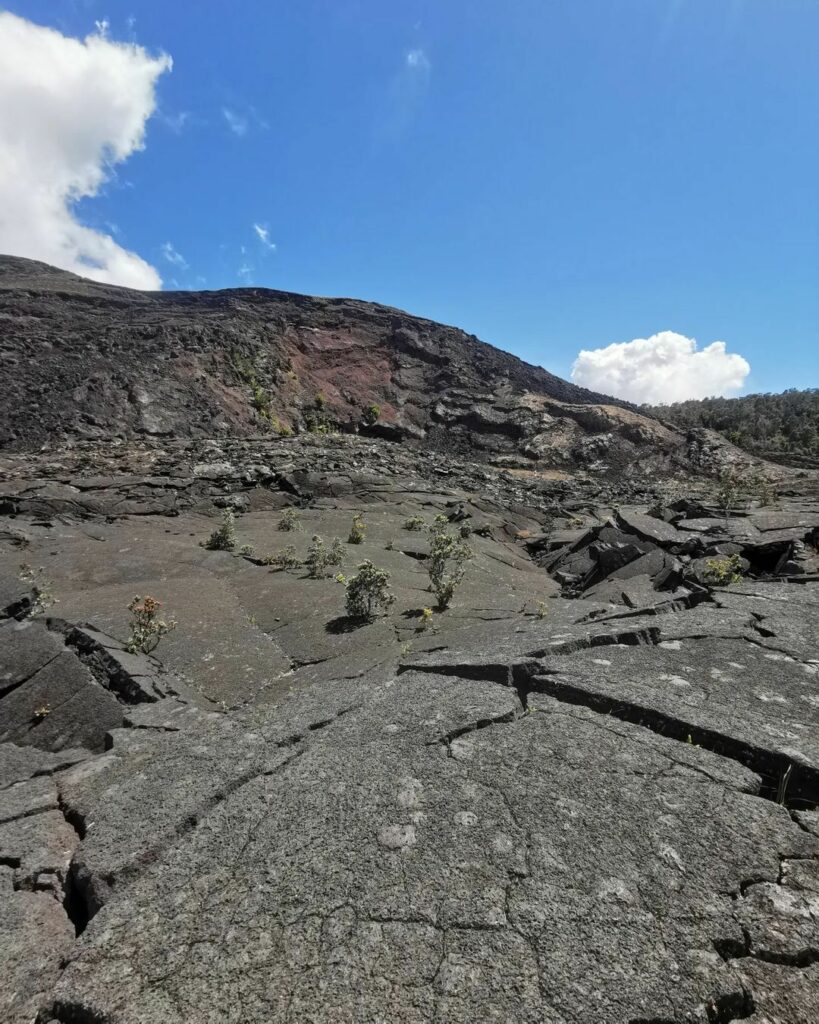 Overview and location
The southernmost island of all the Hawaiian islands is Big Island. Named so because of its immense size, it is exceptionally beautiful and very laid-back. Here, you'll find active volcanoes and black-sand beaches.
While Big Island is not the only island with an active volcano, it does have the most activity and offers unbelievable volcanic-sightseeing opportunities. Take a tour of the mouth of the volcano (crater) and experience the power of nature right beneath your feet.
The main towns on the island are Kona and Hilo. The main airport is Kona International Airport, which is a mere 7 miles (11.3 km) from the city center. Kona receives many visitors, with restaurants and resorts to accommodate them all. Hilo is considered to be more laid-back, with beautiful beaches and steeped in cultural traditions.
Key attractions
Visit Hawaii Volcanoes National Park. Here, you can witness a lot of volcanic activity. If you time it right, you can see smoky craters and active lava flows.
Another must-see is the Lava Tunnels. You can take a short stroll through the tropical rainforest to the entrance of the cave, which is home to the Thurston Lava Tubes.
As you step through a wall of palm trees, your feet touch the black sand beaches of Punaluʻu Beach. The black sand is a sight you don't see every day. You may even get lucky and see the Hawaiian green sea turtles from the shore or on the beach!
Pros and cons
Big Island is (you guessed it) very big, and due to the active volcanoes, you need to take adequate precautions when visiting the island. Otherwise, it is safe for families and children.
Big Island is great if you're on a budget, as it is cheaper than some of the more commercialized islands.
Ideal visitor profile
If you are a nature or volcano enthusiast or are looking for a laid-back, spiritual getaway, Big Island would be your island of choice.
Maui (Valley Isle)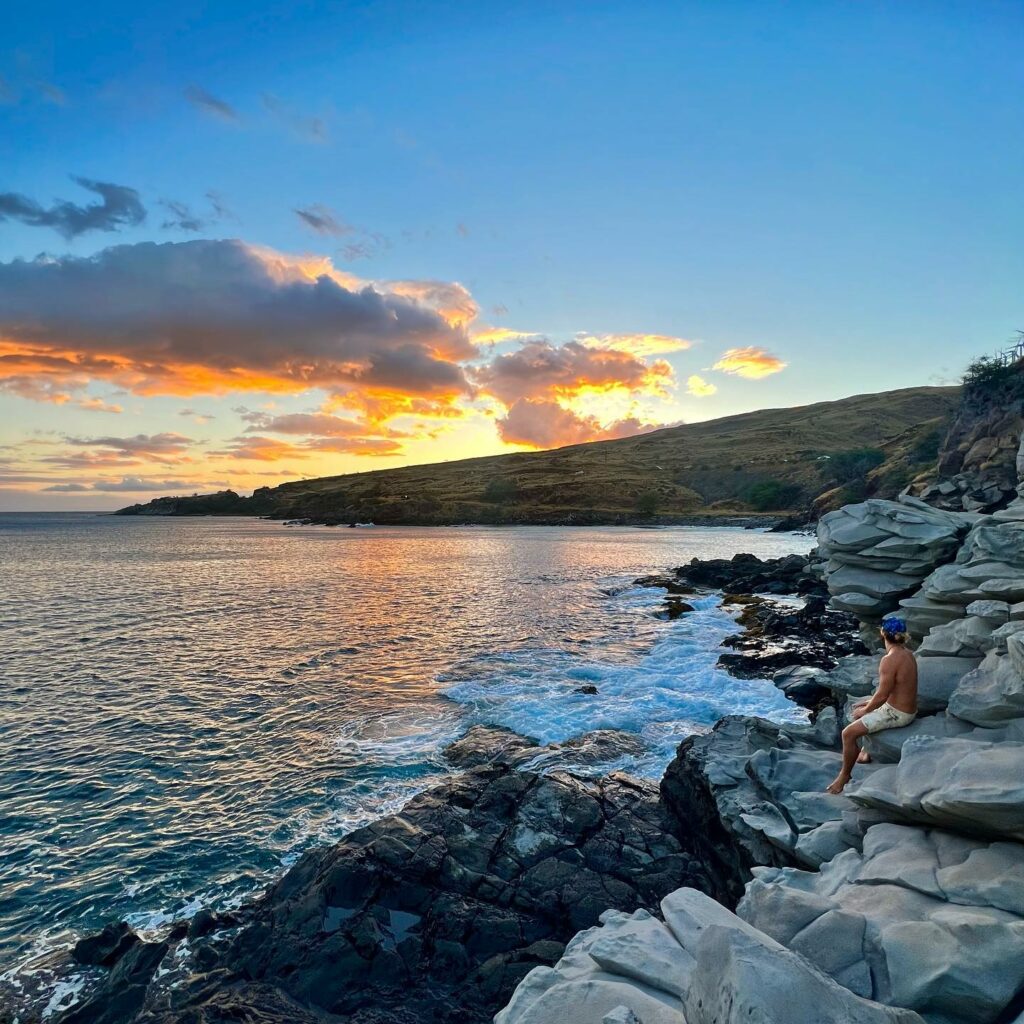 Overview and location
Known as the Valley Isle, Maui is nestled in a valley less than 200 feet (61 meters) above sea level. Mountains rise all around the valley. The West Maui Mountains rise to the west, but the most popular and picturesque would be the Haleakala Mountains, rising to a magnificent 10,023 feet (3,055 meters) in the east.
Maui is the second-largest island in Hawaii and has a little bit of everything to offer its visitors. You have the beauty of a Hawaiian island to explore, with rainforests, mountains, gorgeous beaches, and volcanoes. Understandably, it is a very popular destination, so you may encounter plenty of tourists.
Key attractions
You can't visit Maui without taking a trip to Haleakalā National Park. Make a reservation with the National Park Service, rent a car, and watch the sunrise in the park! Alternatively, explore the landscape on horseback or by foot. With a multitude of hiking trails, you can climb to the throat of a volcano or journey to breathtaking waterfalls.
You can snorkel on many of the beaches, but for crystal clear waters and a stunning aquatic experience, the Molokini Crater is definitely at the top of my list. Here, you'll find an abundance of marine life in the waters of this mostly submerged crater.
Whale watching is also popular in Maui – sometimes you can see the whales from the shore!
Pros and cons
There are many activities to keep you busy, and with the lush landscapes and beautiful beaches, it is a great vacation spot. As a very popular island, the immense number of tourists can be a downfall.
Ideal visitor profile
Maui attracts nature lovers and holidaymakers who want lazy, hazy days on white beach sands. Honeymooners can also soak up the sunsets with sundowners on the sandy beaches, as Maui is definitely the most romantic of the islands.
O'ahu (Gathering Place)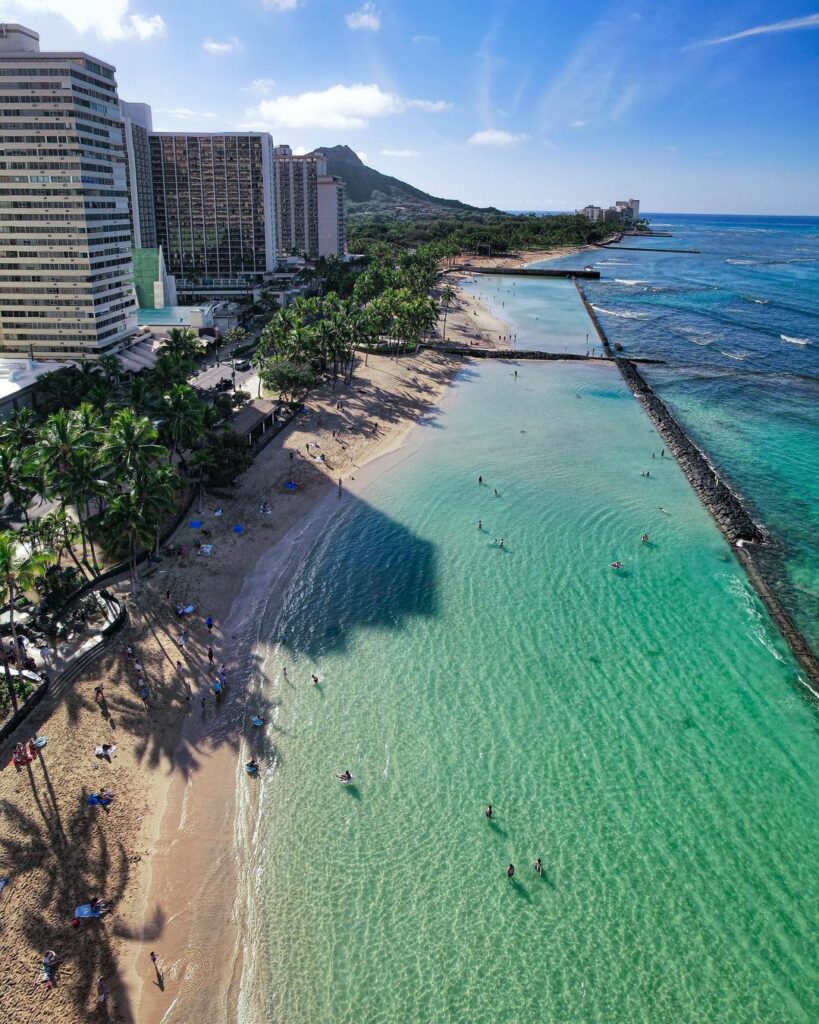 Overview and location
Home to places like the state capital, Honolulu, and the famous Waikiki Beach, O'ahu has the highest population and is very popular. There are loads of hotels, shops, and activities for fun-filled family days. On South Shore, the warm blue waters of Waikiki invite vacationers to swim and snorkel. On North Shore, there are lots of breakers if you fancy catching some waves.
O'ahu is famous for historic occurrences like the Attack on Pearl Harbor. This breathtakingly beautiful island was also brought into the spotlight by television series like Magnum PI and Hawaii Five-O.
Key attractions
O'ahu has monumental historical stories to tell. The Pearl Harbor National Memorial lets you take a step into the past. When visiting, take a moment of silence to commemorate the lives lost in WWII.
The Moanalua Gardens is a 30-minute drive from the beach and is home to the Hitachi Tree. This is the perfect place to relax.
Honolulu and Waikiki Beach are on the West Coast and are renowned areas that attract a multitude of tourists. Diamond Head is visible from the beach but remember to make a reservation before visiting!
Pros and cons
O'ahu has a large population and bustling cities. It is a very busy island with rich, diverse arts and cultural attractions. However, there is not much here for hikers. The beaches are perfect for swimming, and the nightlife is definitely one of my highlights, but a lot of the island is commercialized.
O'ahu is the best island to visit on a budget. Don't forget to pick up a souvenir at one of the many stores!
Ideal visitor profile
O'ahu has the perfect mix of city life and recreation. If you're a nature lover but also enjoy a day on the beach and vibey nightlife, this is the island to visit. If dancing with the locals and sipping on Mai Tais is what you seek, you will love O'ahu.
Kauai (Garden Isle)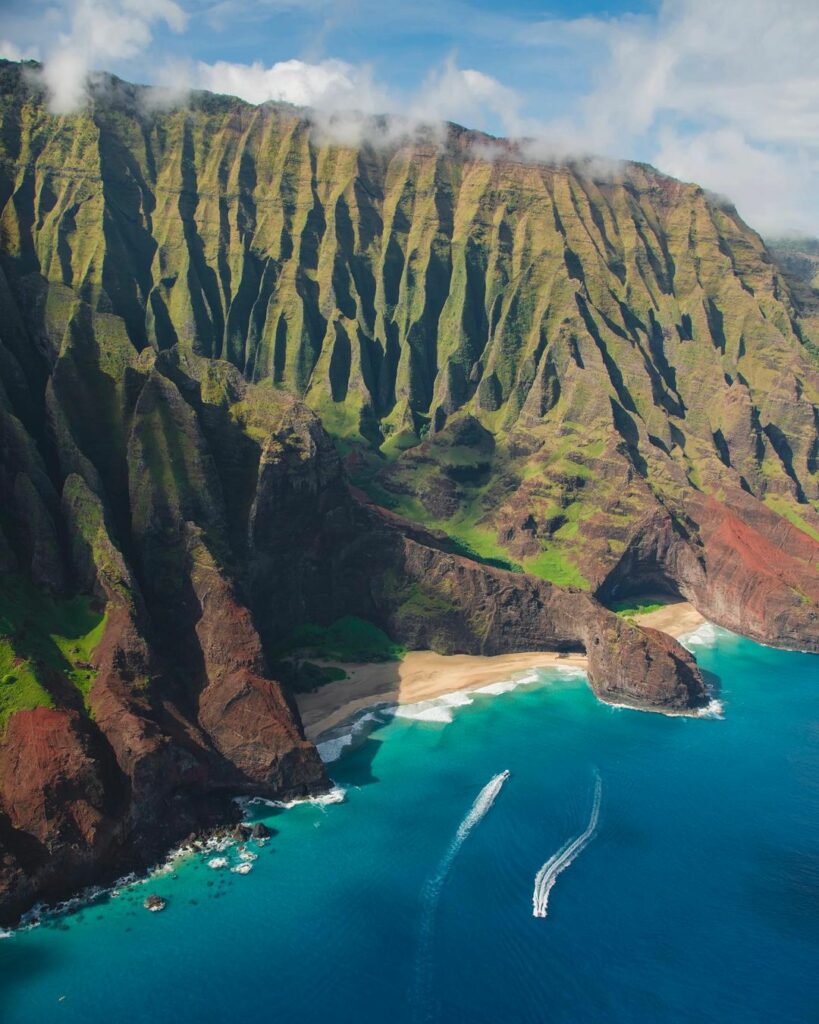 Overview and location
Kauai, the third-largest of the islands, is known as the Garden Isle because of the lush vegetation and greenery. If you want unspoiled beauty, this island is for you! It is wilder than the other Hawaiian islands, with some undeveloped areas. With secluded beaches and tropical jungles, Kauai's North Shore is a mighty fine attraction.
Key attractions
A must-see is the Grand Canyon of Hawaii, Waimea Canyon, which is 14 miles (23 km) long, one mile (2 km) wide, and 3,600 feet (1,097 meters) deep in places. It offers stunning views and an incredible outdoor experience. Kayaking and surfing should definitely be on your to-do list here!
The jungles of North Shore Kauai beckon hikers to take to the trails, while South Shore calls travelers for rest and relaxation at one of the many resorts and holiday spots.
Add the Napali Coast to your itinerary – the rugged region is a delight for hikers. Take a boat tour or helicopter ride to view the cliffs that rise 4,000 feet (1,219 meters) above sea level.
Pros and cons
There are beautiful sights to see. Hikers and kayakers will love the outdoor activities, but snorkeling sites are hard to reach. The island is laid-back and filled with cultural treasures, but there are few amenities.
Ideal visitor profile
Nature lovers looking for a peaceful holiday in picturesque surroundings will find the Garden Isle the perfect vacation spot.
Lanai (Pineapple Isle)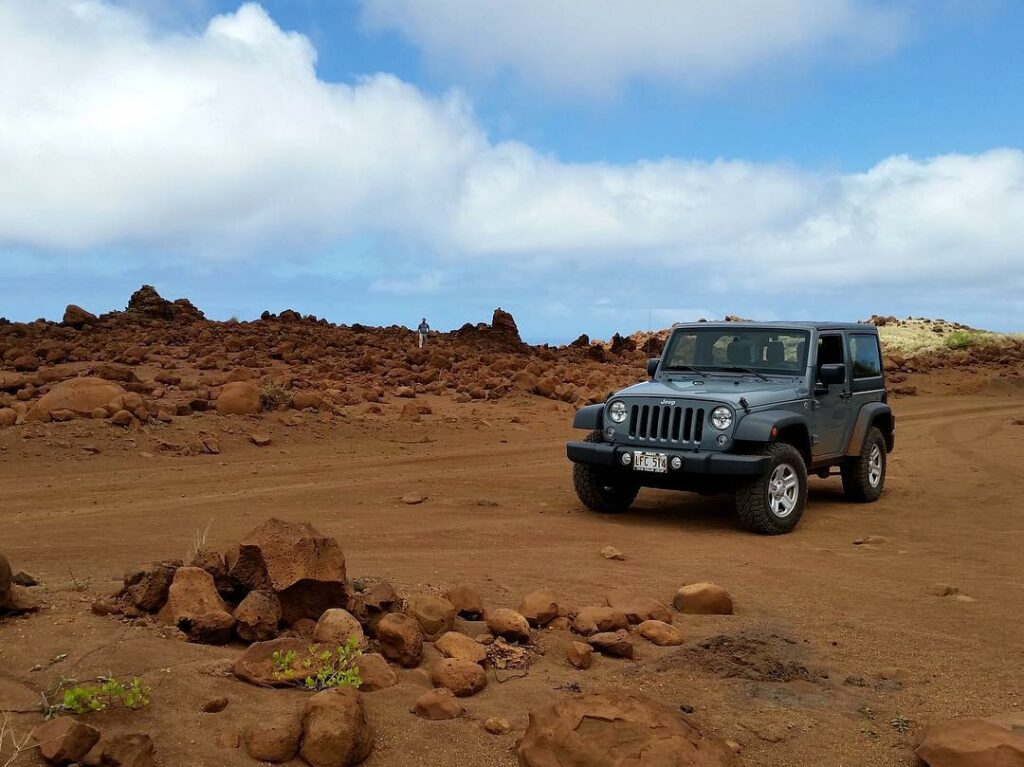 Overview and location
Lanai, the sixth-largest of the Hawaiian islands, is only 140 square miles (363 square km). Historically, Lanai was all about pineapple farming. Today, Lanai offers an elite island experience for holidaymakers who seek an exclusive, luxurious getaway. With upmarket resorts and serene surroundings, the entire island has a secluded, untouched feeling of exclusivity.
Key attractions
A must-see on Lanai is Keahiakawelo (Garden of the Gods). The rugged landscape is filled with boulders and rocks, which omit a surreal red glow at night. It's believed that the lands are sacred, so moving or removing the rocks is forbidden.
The luxurious resorts are a huge attraction, and the secluded beaches are even more fabulous. Hulopoe Beach and Manele Bay are the two beaches you need to visit. From snorkeling to paddle boating, there are loads of fun activities. Otherwise, spend a well-deserved pamper day in a spa.
The atmosphere is peaceful on its busiest day, and unbelievably, there is not one traffic light on the island.
Pros and cons
The island caters to luxurious getaways, so it's not ideal for a budget vacation.
There are fewer crowds, fewer dining spots, and fewer activities, but lots of pampering opportunities for a luxurious, exclusive holiday.
Ideal visitor profile
Lanai offers an elite island experience for those seeking an exclusive, lavish experience. With upmarket resorts and serene surroundings, you can bask in comfort and seclusion.
Moloka'i (Friendly Isle)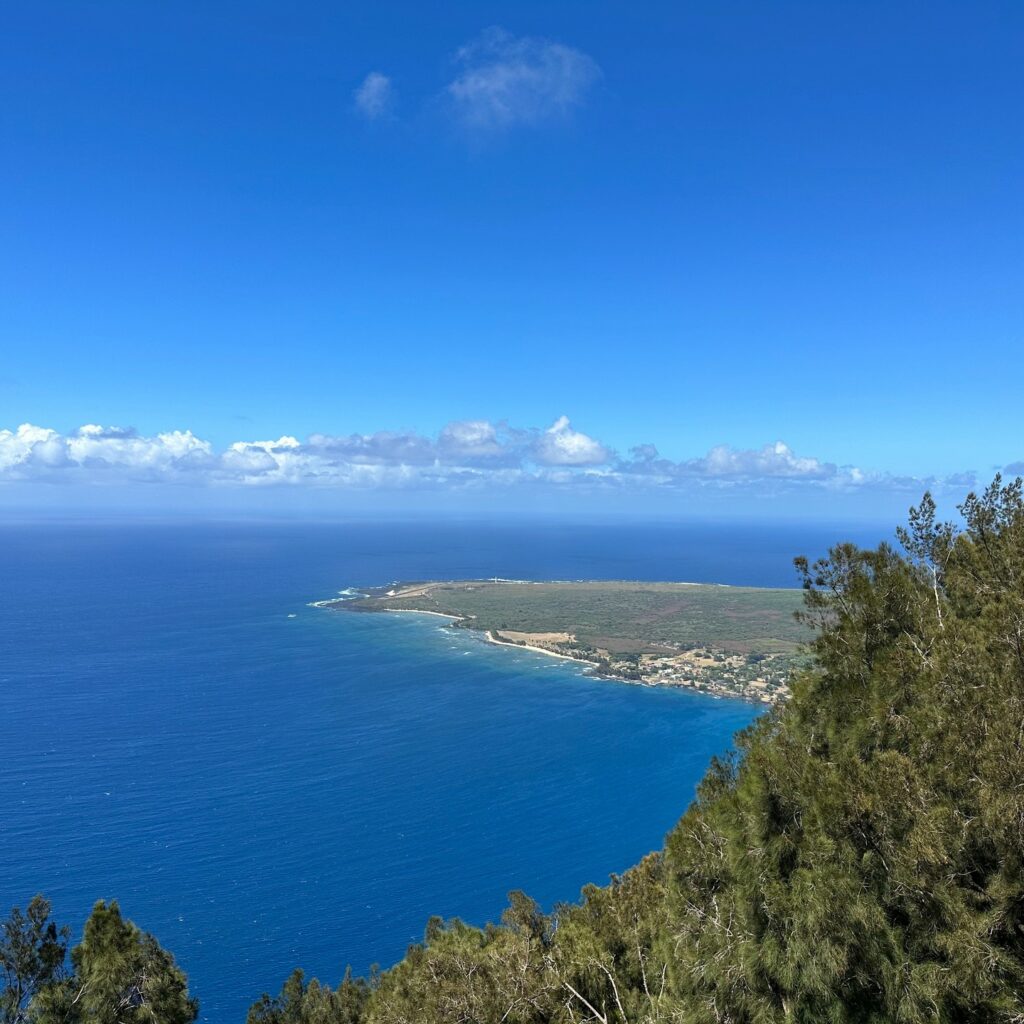 Overview and location
Moloka'i, situated northwest of Maui, is the fifth-largest Hawaiian island. The island's natural beauty is breathtaking, and it is truly the secret gem among the islands.
It is not as commercialized as some of the other islands, so you will be able to enjoy languid, tranquil tropical days here. To get a real feel of a warm Hawaiian welcome, Moloka'i is the place to visit.
Key attractions
Moloka'i showcases dramatic cliffs with stunning sea views. Kahunakakai is the largest town on the island and is a great place to get a true sense of the locals.
The Oloupena Falls, which are the fourth highest in the world, can be found to the northeast of the island. Trust me, this is a stunning sight to behold. The only downside is that they can only be seen from the ocean or from the air, so viewing the falls from a helicopter is ideal.
Pros and cons
You will need a permit from the Hawaii State Department of Health if you wish to visit the restricted areas of Kalawao County or Waikolu Canyon. If you want to tour Kalaupapa National Historical Park, you will also need a permit, but historians shouldn't miss out on this when visiting Hawaii.
Ideal visitor profile
Visit Moloka'i for a truly cultural experience. If you would enjoy interacting with the locals or a peaceful vacation, Moloka'i is your go-to island.
How to Choose the Best Hawaiian Island to Visit?
Choosing the best Hawaiian island to visit is tough, but you may be on a budget or have limited time. Unfortunately, spending a day on each of the major Hawaiian islands won't be enough. I would suggest that you spend a minimum of three days per island. These are a few factors to consider.
Interests and activities
Hikers could visit Big Island, O'ahu, or Maui. However, Kauai is my top hiking pick.
Surfers should spend time on O'ahu's North Shore – the waves are just perfect.
Maui is the best island to visit for snorkeling and whale watching, while Big Island is best for diving.
Bird watchers should visit Kauai because of the diverse range of birdlife.
Moloka'i is where you will get an authentic Hawaiian experience and can indulge in cultural exploration.
Lastly, Lanai is the best island for relaxation and luxurious getaways.
Budget considerations
When budgeting, make sure you set aside enough money for flight fares, airport taxes, and travel insurance – the first step is getting to Hawaii! You will need to budget for accommodation and meals, transportation, and souvenirs. Remember that if you are traveling in the peak visiting seasons, you will need to budget extra for travel and accommodation.
If you take tours or visit any of the amazing sights, remember entrance fees. Take the exchange rate into account if you are visiting from overseas. The local currency is the US dollar.
Time of year and season
If you don't mind the bustle of tourists, visiting the islands of Hawaii during peak seasons will be fine. However, during the slower seasons, from April – June and September – November, there are fewer tourists and the weather is pleasant.
Accessibility from the mainland and between islands
Big Island has an international airport to welcome tourists from all over the world. There are also local airports on Maui, O'ahu, Kauai, Moloka'i, and Lanai. If you want to spend a few days on different islands, you can catch a flight or ferry for inter-island travel.
Best island for family and kids
Maui is a good option for family holidays as it offers diverse recreational activities and has family-friendly amenities.
Island Comparison Chart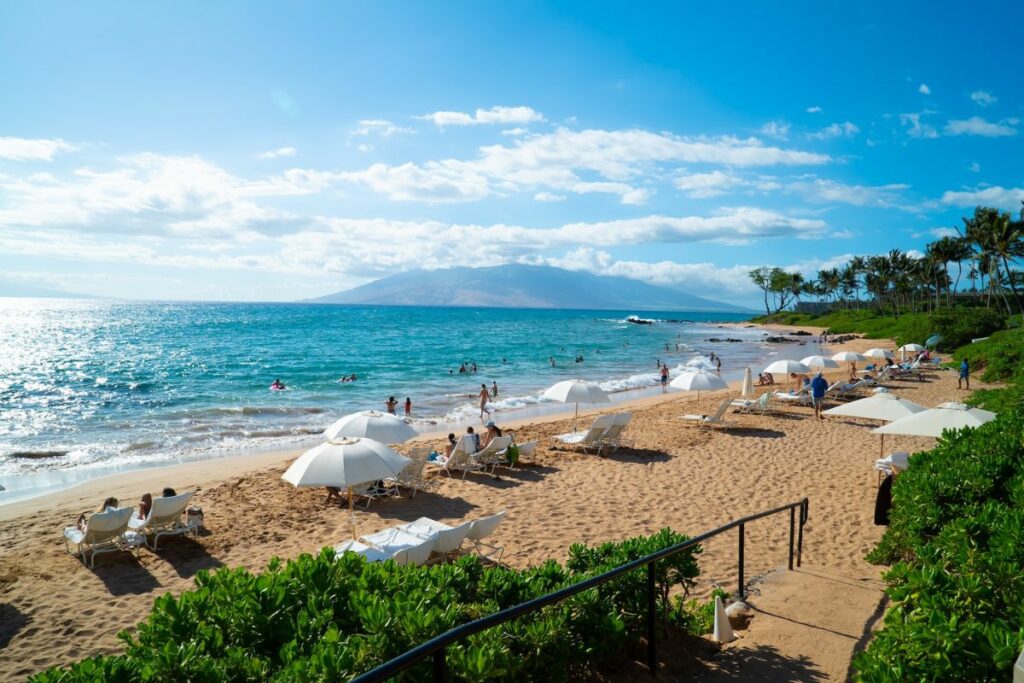 Big Island
Best for: Adventurers
Activities: Snorkeling, hiking
Places: Hawaii Volcanoes National Park, Thurston Lava Tubes
Accessibility: Kona International Airport, Hilo International Airport
Cost per person: $300 per day
Maui
Best for: Honeymooners
Activities: Whale watching, snorkeling, hiking
Places: Haleakalā National Park, Molokini Crater
Accessibility: Kahului Airport
Cost per person: $300 per day
O'ahu
Best for: Families, Couples
Activities: Surfing, nightlife
Places: Pearl Harbor Memorial, Diamond Head
Accessibility: Daniel K. Inouye International Airport
Cost per person: $250 per day
Kauai
Best for: Nature enthusiasts
Activities: Hiking, kayaking
Places: Napali Coast, Waimea Canyon
Accessibility: Lihue Airport
Cost per person: $350 per day
Lanai
Best for: Luxury, relaxation
Activities: Golfing, snorkeling
Places: Keahiakawelo (Garden of the Gods), Hulopoe Bay
Accessibility: Ferry, helicopter, local flights
Cost per person: $400 per day
Moloka'i
Best for: Cultural experiences
Activities: Helicopter tours, hiking
Places: Oloupena Falls, Kalaupapa National Park
Accessibility: Ferry, helicopter, local flights
Cost per person: $250 per day
Tips for Planning Your Hawaiian Vacation
Best time to visit: Visit the islands between March and September to get the best swimming weather and the least rain. From April – May and September – October, the touristy bustle settles, with less traffic and smaller crowds.
Islands: You need to know which islands you want to visit and plan a minimum of three days in each location. If you are going to island-hop, make sure you plan the inter-island flights, or ferries, to get you there.
Accommodation: Sleeping under the stars is an amazing experience, especially for stargazers. However, you will need a hotel, motel, or lodge to get in some proper rest and clean up. There are around 2,900 places to choose from, so you will never be short of a place to stay.
Helpful tip: Plan your itinerary to fit in as much as possible. Give yourself a few days to acclimate to the tropics before you actually begin your holiday. The pace is different in Hawaii; between jetlag and humidity, you may need a moment to catch your breath.
Map of Hawaii Islands
Conclusion
Choosing the best Hawaiian island to visit isn't easy. If the fresh smells of lush vegetation are at the top of your list, choose Kauai. The breathtaking views of Diamond Head from Waikiki Beach could put O'ahu at the top of your list. Kauai's cliffs have rugged beauty, and the Waimea Canyon is awe-inspiring.
Moloka'i's cliffs are immense, and the cascading waterfalls are impressive. The Volcanoes National Park on Big Island seats adventurers on the edge of danger and excitement while humbling stargazers with magnificent starry skies.
My top pick has to be Maui – its breathtaking beauty appeals to my romantic side.
Frequently Asked Questions
Which Hawaii island is the cheapest to visit?
The cheapest island in Hawaii to visit would be O'ahu. It is the cheapest option for tourists, and there are loads of places to stay and many dining spots. If you are traveling on a budget, definitely look into visiting Honolulu.
What island should I visit first in Hawaii?
The island you should visit first is completely up to you and depends on how you want to spend your time on vacation. O'ahu and Big Island are popular choices, mostly due to their international airports.
What is the most beautiful island in Hawaii?
All the islands are beautiful. Each one has something special about it, so choosing which is the most beautiful and best to visit is a difficult choice.
Is Maui or Kauai better?
This is totally down to perspective. When choosing which Hawaiian island to visit, I would recommend Maui for the best all-around experience.
Which is the best Hawaiian Island for beaches?
O'ahu has iconic beaches with azure waters, perfect for all types of aquatic activities.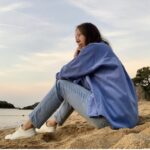 Hello, my name is Nadia.
I usually write about traveling (there are so many places to fit all the lifestyles), relocation (finding a job overseas or moving without losing an income), and living in a foreign country (adapting to a different culture and mentality). Follow me on Twitter, Facebook, Instagram, or LinkedIn!
This post might include some affiliate links. If you make a purchase through these links, I may earn a small commission at no additional cost to you. I appreciate it when you use my links to make purchases.