Hawaii Island Hopping in 2023: Tips On How To Hop Between Islands In Hawaii
Nadia Podrabinek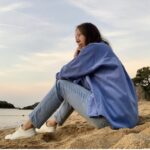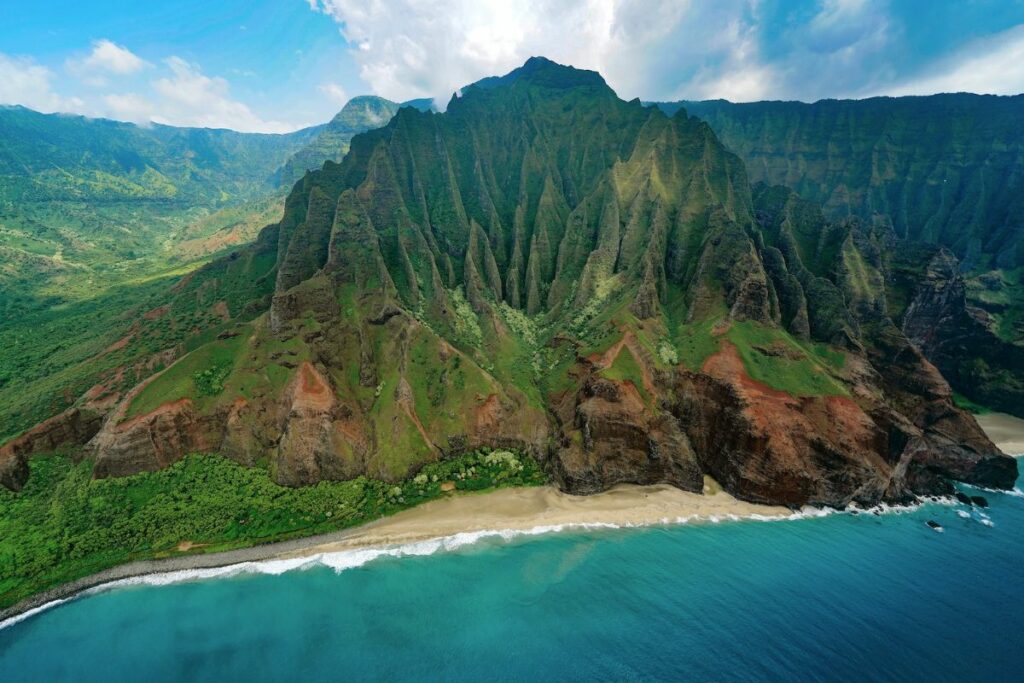 Know before you go Maui wildfires of 2023, also known as Hawaii wildfires of 2023, were a series of wildfires that destroyed parts of the Hawaiian island of Maui in August 2023. In the aftermath of a fire that killed over 100 people and burned the ancient town of Lahaina, making it the deadliest wildfire in the United States in more than a century.
Hawaii island hopping sounds like a dream, but let's be honest – it can get pricey.
But, what if I told you that you can still island hop in Hawaii and experience its magic without breaking the bank?
Imagine snorkeling, hiking, and surfing all wrapped up into one trip, across several Hawaiian islands.
Sounds like paradise, right?
In this guide, I'll cover the country's 6 most popular islands, from Hawaii Island – which is the biggest island – to Hawaii's smallest gem, Lanai Island.
I'll give you a couple of travel hacks so that your Hawaii island hopping days can be a breeze (and yes, I mean that both figurately and literally).
What are you waiting for? Let's island hop in Hawaii quicker than you can say "aloha"!
---
Key takeaways
There are 6 major Hawaiian islands, with Big Island (Hawaii) being the biggest (go figure).
One-way island hopping flights in Hawaii start from roughly $97.
There is only one inter-island passenger ferry service in Hawaii, between Maui and Lanai.
Find active volcanoes – Kīlauea and Mauna Loa – in Hawaii Volcanoes National Park (Hawaii Island)
Kauai has the best beaches while Moloka'i boasts the tallest sea cliffs in the WORLD!
Lanai is every Hawaii island hopper's (secluded) dream.
---
Overview of the Hawaiian Islands
Imagine: You step off the plane and feel the warm tropical sun on your skin, smell the sweet scent of plumerias, and hear the soft lull of the ocean lapping its shores.
Ah, the blissful Hawaiian islands. A true paradise of dreams.
I've arranged this list by size, from the biggest to the smallest islands, along with popular things to do and see – basically why they're just so cool in my opinion!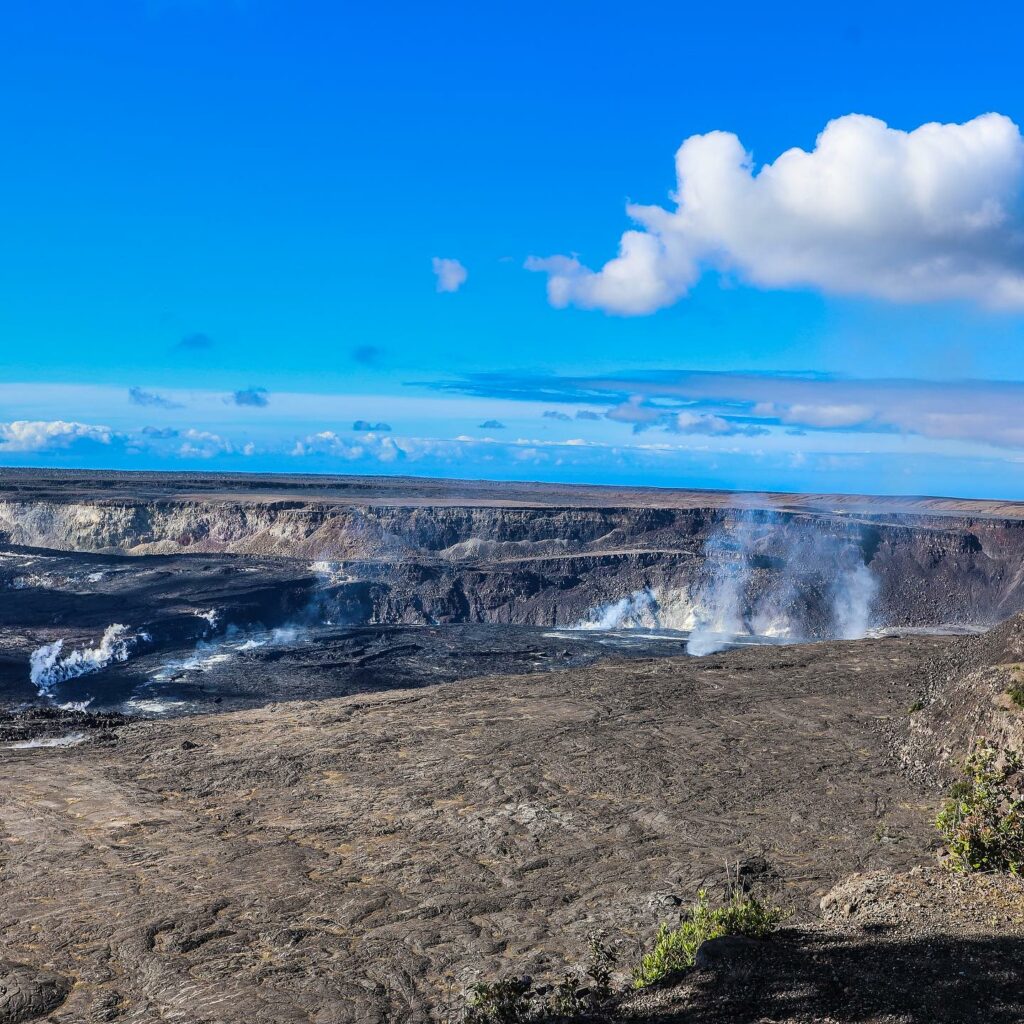 Hawaii Island (Big Island)
Capital: Hilo
Size: 4,028 square miles (10,432 square km)
Airports: Kona International Airport, Hilo International Airport
Best for: Adventurers, snorkeling, history buffs, stargazing, families
Big Island is Hawaii's biggest island (hence the name) and is also the most affordable in terms of accommodation when compared to others on the list. It boasts:
Lush rainforests
Ancient Hawaiian petroglyphs (16th-century stone carvings)
One of only four green sand beaches in the world, Papakolea Beach
Tropical waters of Hapuna Beach – great for snorkeling
Active volcanoes – Kīlauea and Maunaloa – in Hawaii Volcanoes National Park
The dormant Mauna Kea summit – perfect for stargazing!
Fun fact The Ironman World Championship is held annually in Kona, on the island's western side.
Maui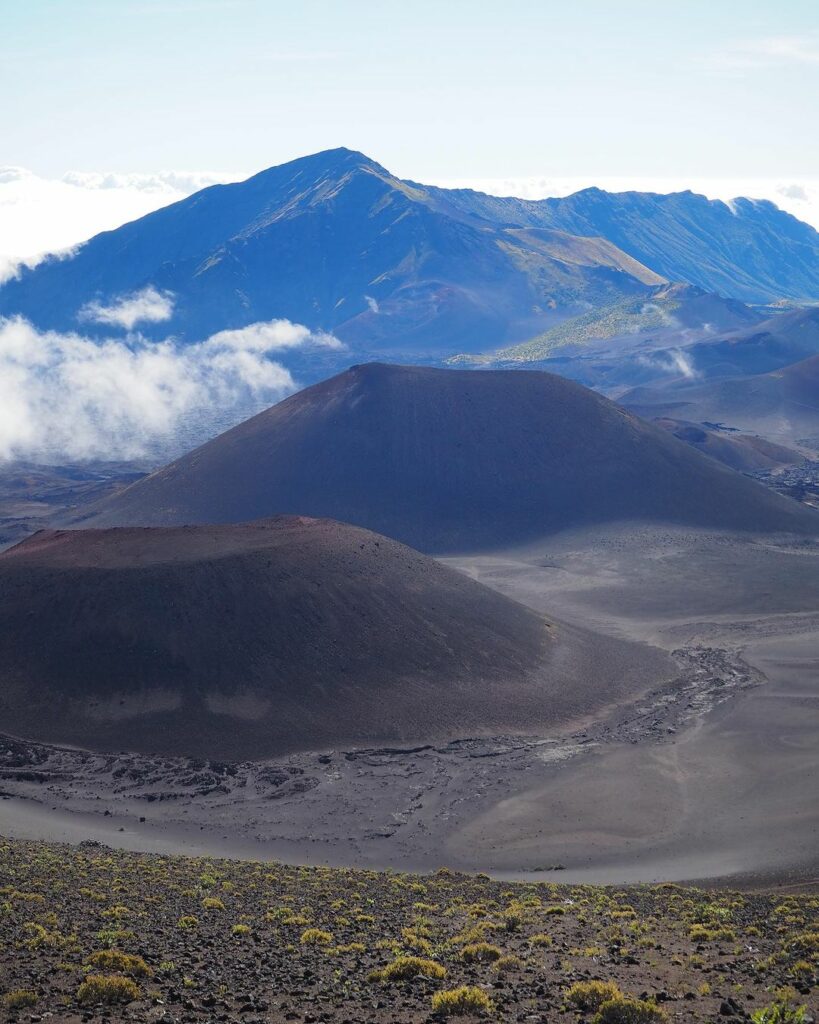 Capital: Wailuku
Size: 727 square miles (1,883 square km)
Airports: Kahului Airport, Kapalua Airport, Hana Airport
Best for: Nature/beach lovers, honeymooners, adventurers
Maui, also called "The Valley Isle", is the second-largest Hawaiian island and the most expensive!
It's famous for its beaches (specifically Wailea Beach and the lesser known Honolua Bay), Haleakalā National Park (ideal for sunrise and sunsets), the iconic Iao Needle in the Iao Valley State Park, and magnificent views of humpback whale migrations during winter months (December-February).
Oh, and it's home to the active Haleakalā Volcano (the only one on this island).
Fun fact Parts of the blockbuster film Jurassic Park (the original) were filmed in Maui.
O'ahu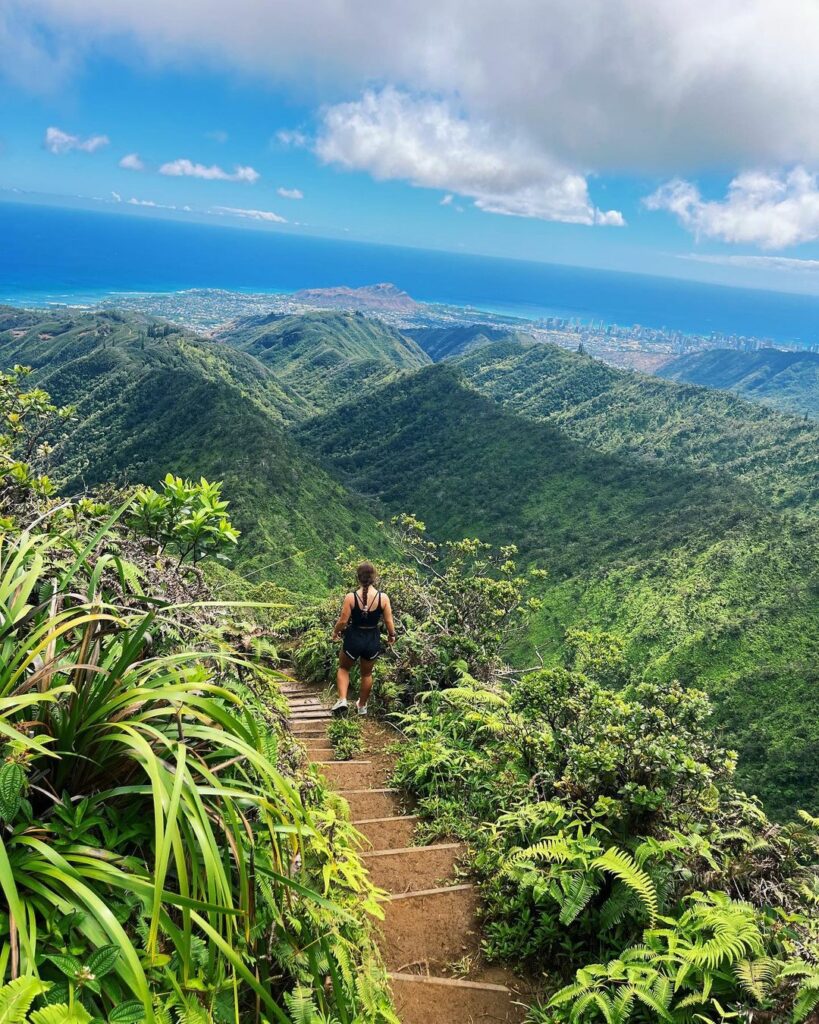 Capital: Honolulu
Size: 596.7 square miles (1,545 square km)
Airport: Daniel K. International Airport (a.k.a Honolulu International Airport)
Best for: First-timers, surfers, history buffs
O'ahu is home to the iconic Pearl Harbour (where Japan attacked the US during WWII) and the well-known Waikiki Beach. It's great for first-time visitors to Hawaii who are looking for a mix of everything.
Often called the "Gathering Place", it boasts scenery that I've never seen before! Its capital, Honolulu, oozes with wonderful nightlife vibes, luxury shopping, and fantastic places to eat. And the North Shore's rugged coastline is super popular (and world-famous) for big wave surfing competitions!
Fun fact Adam Sandler's "50 First Dates" and Kate Bosworth's iconic surfer-girl "Blue Crush" movies were both filmed in O'ahu.
Kauai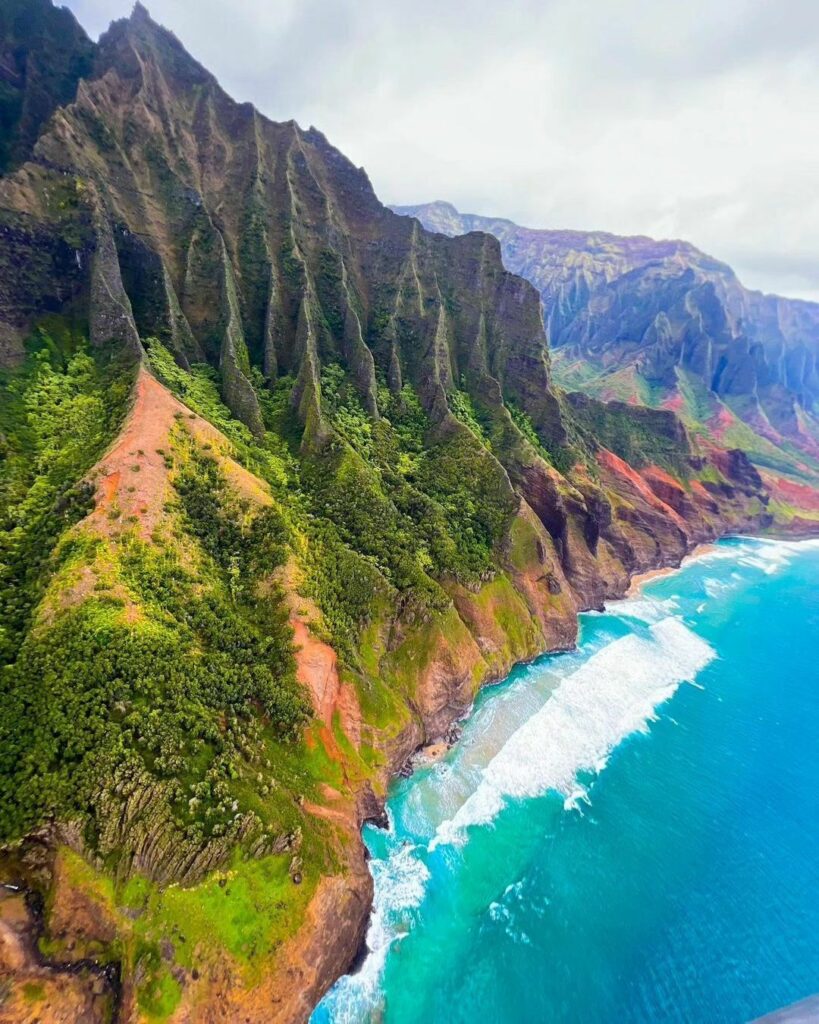 Capital: Lihue
Size: 562 square miles (1,456 square km)
Airport: Lihue Airport
Best For: Outdoor enthusiasts, hikers, laid-back vibes
Offering fewer luxury spots than Maui, Kauai is still a great place to kick back and relax with family and friends. If an active, nature-packed vacay is what you're after, its tropical rainforests, waterfalls, scenic cliffs, and Nā Pali Coast hikes will be right up your alley! It's no surprise why it's claimed the nickname "Garden Isle".
Hanalei Bay is a public beach that is super clean and great for paddleboarding and kayaking. Alternatively, Poipu Beach is fantastic for snorkeling!
Fun fact Waimea Canyon, found on the south shore of Kauai, is known as the "Grand Canyon of the Pacific".
Moloka'i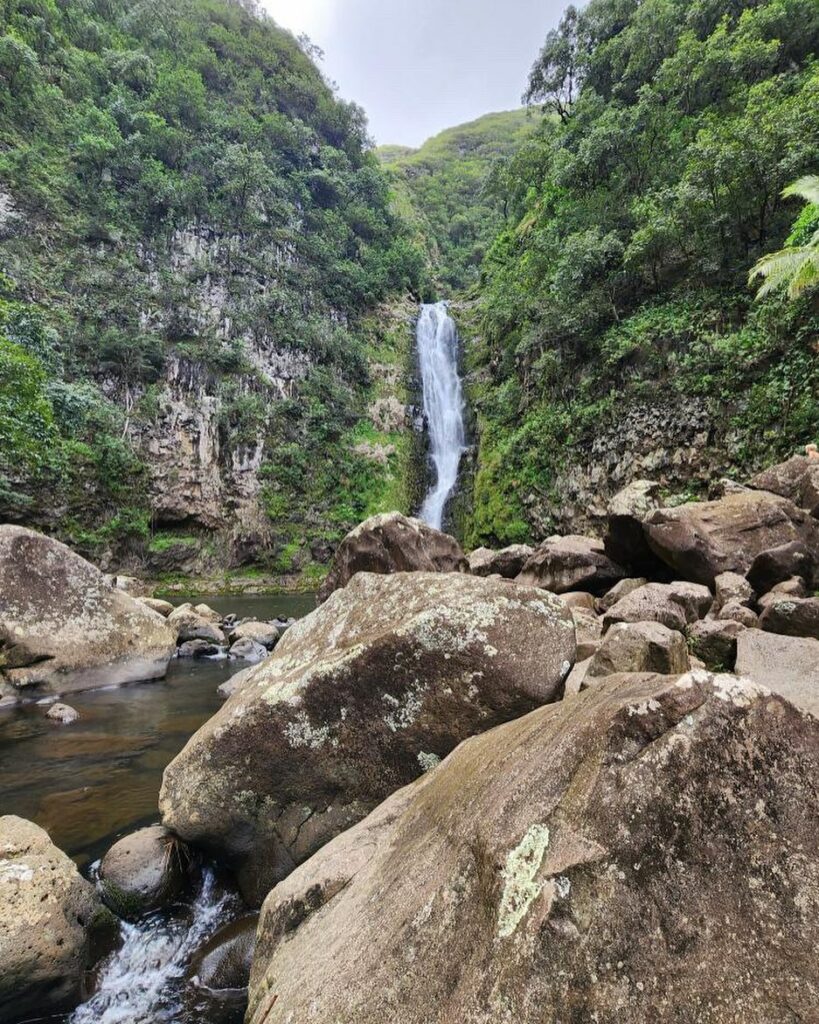 Capital: Kaunakakai
Size: 260 square miles (673 square km)
Airport: Molokai Airport
Best For: Off-the-beaten-track experiences, diving, culture
This "Friendly Isle" is the epitome of old Hawaii, untouched by commercial tourism. It's also home to the largest white-sand beach, Papohaku Beach, and has the longest, continuous reef – which I loved!
Hiking along the Hālawa Valley, with its magnificent waterfalls and cultural trails, created the perfect backdrop for my selfies. The Moloka'i Plumeria Farm was a hidden gem I found, where I learned about Hawaii's iconic flower, the frangipani.
Fun fact Moloka'i Island boasts the tallest sea cliffs in the world.
Lanai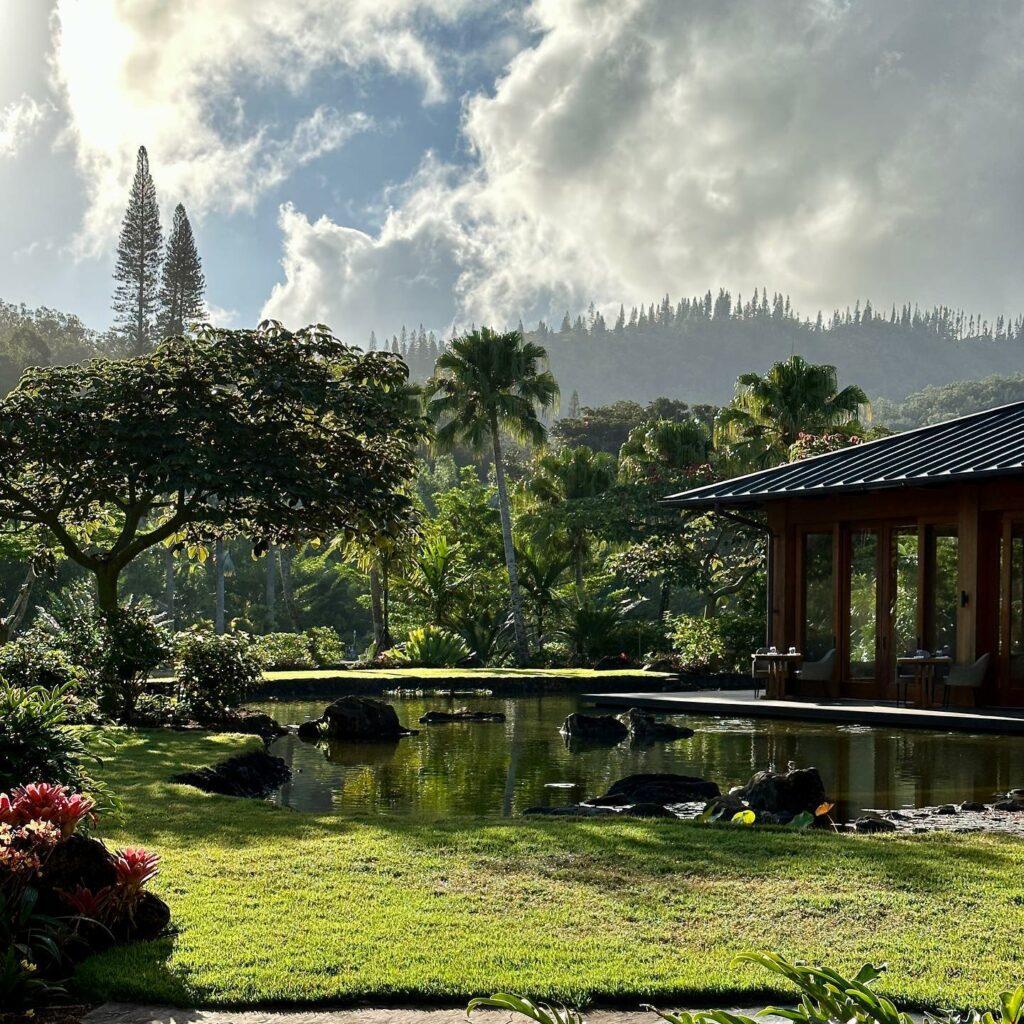 Capital: Lanai City
Size: 140.5 square miles (364 square km)
Airport: Lanai Airport
Best for: Luxury travelers, secluded getaway, outdoor lovers
When looking to escape the crowds, Lanai is the place for you!
It boasts world-class resorts, such as The Four Seasons – where Bill Gates got married – and Sensei Lanai. Get lost in the unique rocky landscapes of Keahiakawelo, snorkel and dolphin-watch along Hulopo'e Bay, or head north to check out Shipwreck Beach (yep, you can see a real WWII tanker shipwreck).
Fun fact Lanai Island used to be a pineapple plantation, dating back to 1921 – hence the nickname "Pineapple Island".
How to Travel Between Islands in Hawaii
Airplane
Airlines that offer inter-island flights:
Hawaiian Airlines
Mokulele Airlines
Southwest Airlines
Booking tip:
Book in advance for better rates, especially during peak seasons.
Average price:
Depending on when you book, prices range between $90 and $120 for a one-way flight.
Flight time:
30-60 minutes (depending on route)
Cruise Ship
Cruise lines that offer island hopping around Hawaii:
Norwegian Cruise Line – sails to all the islands
Royal Caribbean
The Pride of America
Princess Cruises
Seabourn (smaller ship)
Booking tips:
Look for off-peak (June-September) deals or last-minute discounts.
Booking longer cruises usually has better rates per night.
Average price:
Ranges from $680 to $1,100 for a 7-day cruise.
Prices vary depending on room type, package, dates, etc.
Travel time:
Varies. Based on your Hawaii island-hopping itinerary.
Cruise port locations:
Honolulu (O'ahu)
Kahului (Maui)
Nawiliwili (Kauai)
Hilo and Kona (Big Island)
Ferry services
There is only one inter-island passenger ferry service in Hawaii:
The Maui-Lanai Expeditions Ferry connects Lahaina (Maui) to Manele Bay (Lanai) and runs daily.
Booking tips:
Book your spot in advance, especially during the peak season (December-March).
Arrive 15 minutes before your departure time with proof of your ID on hand (e.g. a driver's license or passport).
Average price:
Maui-Lanai Expeditions Ferry: $60 per adult and $40 per child for a return trip. Kids aged under 2 travel for free.
Travel time:
The trip takes about 45-60 minutes each way.
Helicopter
Booking tips:
Mornings usually have clearer views.
Look for package deals or group discounts.
Average price:
Starts from around $450 per person for a 45-60 minute trip.
Prices can vary depending on the duration and route.
Private charter boats
Booking tips:
Consider the size of your group (i.e. couple versus a family of five).
Consider what type of experience you want (i.e. snorkeling, sightseeing, romance, etc.).
Average price:
If private charter Hawaii island hopping is your dream, I suggest using Eternal Tides.
Their Private Sailing Package varies between 2 and 8 hours and can take up to 6 people. It costs about $600 per person.
Their Romance Package for two is between 2 and 4 hours and costs $1,500 per person.
How to Plan an Island Hopping Trip
Timeframe for your vacation
1 week or less: It's best to do one or two of the major Hawaiian islands to avoid feeling rushed.
2 weeks or more: Island hop between 3 and 4 (or more) islands.
Budget considerations
Island hopping in Hawaii comes with a price tag. Depending on what type of vacation you're looking for, consider these factors:
Accommodation (i.e. luxury versus rustic) – a Big Island vacay is the most affordable, while a Maui vacation will cost more.
Transport (inter-island flights, ferries, etc.)
Activities you want to do while on your Hawaii-island-hopping adventure (i.e. surf lessons, nightclubs, museums, etc.).
Interests and desired activities
Adventure: If watersports, hiking, and volcanoes light you up, then island hopping to Maui or Big Island has a lot to offer.
Culture: If you want to dive deep into the Hawaiian way of life, try island hopping between O'ahu, Big Island, and Moloka'i.
Nature: Island hop to Kauai, Lanai, and Maui.
Vibes: If you're after social vibes, island hop between O'ahu and Big Island.
Luxury: If you want to indulge in luxury, Lanai and Maui are for you!
Packing considerations for multiple destinations
Weather: Check the weather forecast for your island destinations before you leave. My top tip would be to pack a variation of layers, swimsuits, hiking boots, and quick-dry clothes.
Activities: Pack according to the activities you want to do (e.g. hiking, swimming, etc.).
Luggage: Since you might be hopping all over Hawaii, it's best to pack light.
Helpful tip Hawaiian summers range from 67-85 °F (20-30 °C). Winters can be rainy with temperatures around 60-78 °F (15-26 °C).
Popular Island Hopping Itineraries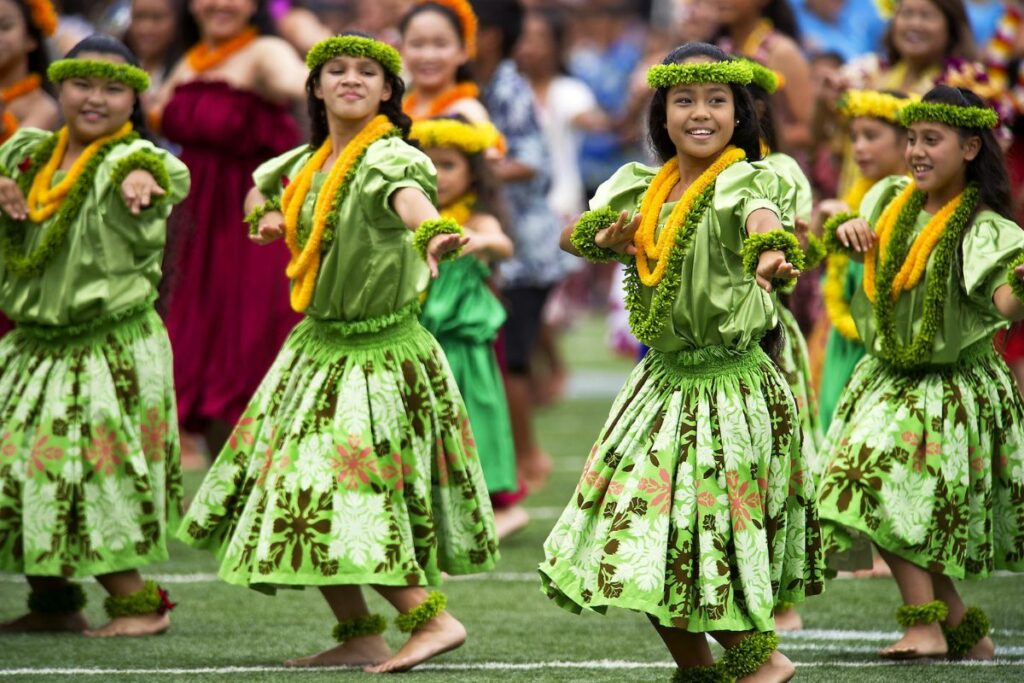 Itinerary 1: Nature Lovers: Kauai – Maui
Do a morning hike in Waimea Canyon or scope the scenic cliffs of Nā Pali Coast.
Hop on a short boat ride along the Wailua River and explore the geological wonder of Fern Grotto.
Catch a one-hour flight over to Maui and enjoy a half-day trip (4 hours) to the Molokini Crater – an extinct, sunken volcanic crater boasting 250 species of fish.
You can also swim with turtles! Just 2.5 miles (4 km) from the Makena coast, on Maui's southern side, it's quick and easy to book these tours online.
Visit Wailea Beach.
Picnic under a romantic sunset in Maui's Haleakalā National Park.
Itinerary 2: Beach Enthusiasts: Maui – Lanai – Oahu
Sunbathe or snorkel in Maui's Honolua Bay, a marine life conservation district.
Catch the ferry and island-hop over to Lanai Island, where you can explore the pristine white sandy shores of Hulopo'e Beach, along Lanai's Manele Bay (on the island's southern side).
Take a trip northwards, to Polihua Beach. While this beach is considered too dangerous to swim, you can sunbathe and soak up the exquisite scenery.
Head to the airport and fly over to Oahu, just in time to try a couple of late-afternoon surf lessons with Kahu Surf School at the world-famous Waikiki Beach.
And you have to check out some serious barrels at North Shore – it is world-famous after all!
Itinerary 3: Cultural Exploration: O'ahu – Moloka'i
Visit the iconic Pearl Harbor.
Check out the Polynesian Culture Center, O'ahu's top attraction.
Take in the cultural landscape along O'ahu's lesser-known Kaena Point, on the island's western tip.
Dance the night away at NextDoor – Honolulu's hottest cinema lounge and concert hall.
Fly over to Moloka'i Island and scour the incredible Hālawa Valley. You'll have to pay a $70 entry but the views of the Mo'aula and Hipuapua waterfalls are worth every cent!
Check out the Molokai Museum & Cultural Center and learn about the cultural background of Hawaiian families. It costs $5 per adult and is open Monday – Saturday.
Itinerary 4: Adventure Seekers: Hawaii Island – Kauai
Spend a few days on the biggest Hawaiian island.
Take your best selfie in Waipio Valley – filled with waterfalls and black sand beaches.
Get up close and personal with two active volcanoes – Kīlauea and Mauna Loa – inside the Volcanoes National Park.
Hire ATVs and cruise along cliffs and through wild forests on the Hāmākua and Kohala coasts.
Book a private charter and sail to Kauai.
Hike The Kalalau Trail inside the Nā Pali National Park.
Enjoy breathtaking views of the Princeville Botanical Gardens, found in Kauai's northern region. (Entry fee is roughly $80 per person).
Tips to Maximize Your Hawaii Island Hopping Experience
Longer stays on one island reduce the costs of multiple inter-island flights.
Group/bulk ferry bookings can save you money.
Plan ahead and be flexible.
Pack smart when you island hop (i.e. only the essentials).
Use local transport instead of rental cars.
Be respectful of Hawaii's way of life and culture.
Budget wisely when you island hop.
Check the weather forecasts before you begin your Hawaii island hopping.
Frequently Asked Questions
How much does it cost to hop from island to island in Hawaii?
Expect to pay roughly $97 (one-way) for your Hawaii island hopping flights. This is between the major islands of Hawaii, Maui, O'ahu, and Kauai on Hawaiian Airlines.
Alternatively, you could island hop via ferry, ranging between $40 for kids and $60 per adult per roundtrip.
Can you still island hop in Hawaii?
Yes. Direct flights between the major islands are available daily. Fly from Hawaii Island to Maui in 40 minutes, Maui to O'ahu in 46 minutes, and O'ahu to Kauai in 45 minutes.
What is the best way to see multiple Hawaiian Islands?
The quickest – and best, in my opinion – way to island hop in Hawaii is by plane.
But this depends on your budget and where your Hawaii-island-hopping heart wants to go, of course. Opting for a cruise ship or ferry is great for soaking up your surroundings; however, it does take longer than inter-island flights in Hawaii.
What is the easiest way to travel between Hawaiian islands?
Hawaii island hopping is best done by plane. It is quick, easy, affordable, and the most popular way around. Plus, you get to see the islands from the air!
Conclusion
There you have it! A complete guide to island hopping in Hawaii.
The six major islands of Hawaii, O'ahu, Maui, Kauai, Moloka'i, and Lanai each offer a unique blend of exquisite landscapes, cultural richness, and adventures that cater to all types of travelers and budgets.
Whether you opt for the trendy Honolulu scene, enjoy laid-back vibes in Lanai, explore the historical Pearl Harbor in O'ahu, or chase sunsets in Maui, Hawaii island hopping is super easy. It will leave you with lasting memories, long after the ship has sailed!
You're now an island hopping pro – mahalo!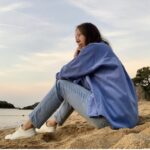 Hello, my name is Nadia.
I usually write about traveling (there are so many places to fit all the lifestyles), relocation (finding a job overseas or moving without losing an income), and living in a foreign country (adapting to a different culture and mentality). Follow me on Twitter, Facebook, Instagram, or LinkedIn!
This post might include some affiliate links. If you make a purchase through these links, I may earn a small commission at no additional cost to you. I appreciate it when you use my links to make purchases.