7 Most Exciting California Deserts in 2023: From Mojave to Colorado
Nadia Podrabinek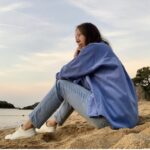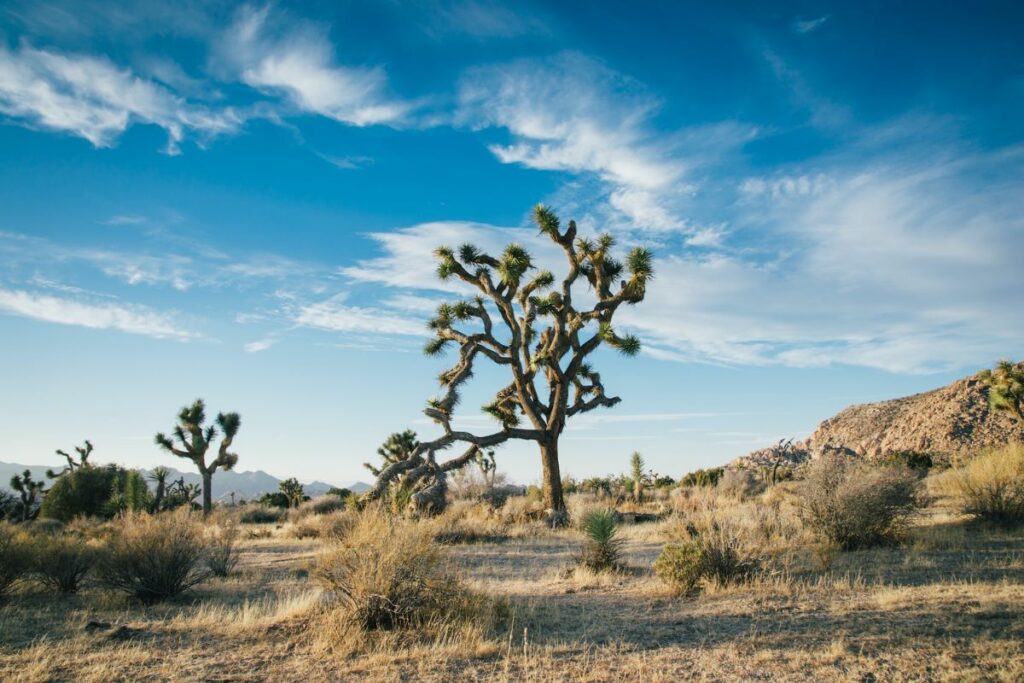 I've come across many people who simply say "the California desert" – singular. That's because they don't realize that the Golden State actually has more than one! There are two main deserts: the Colorado and Mojave deserts.
Apart from these main deserts, there are a bunch of smaller desert areas within the state. And the best way to learn about these fascinating ecosystems is by visiting them!
So, join me as I take you on a journey of the seven most exciting California deserts.
---
Key Takeaways
California is home to two main deserts: Colorado and Mojave
The Anzo-Borrego Desert State Park is the largest state park in California.
Palm Springs is well-located to visit several desert parks, including Joshua Tree National Park, Salton Sea, and Indian Canyons.
Always pack the essentials before heading off into the desert.
---
What Makes Desert Landscapes Special
There are no other ecosystems quite as resilient as deserts. Deserts are incredibly arid, receiving less than 10 inches of rain a year.
Life found in deserts has adapted to survive harsh conditions. Plant roots penetrate deep into the soil, and plants store moisture in their roots, leaves, and stems. Animals seek out shady spots during the day, cleverly knowing where to find food.
But apart from all these ecological marvels, what really makes deserts so special is how small it makes you feel. Staring across a vast canyon, standing at the bottom of a sand dune, or peering out over a dry lakebed – nothing is quite as humbling.
Exploring the Mojave Desert
The Mojave Desert is home to some of the most amazing attractions in southern California.
The Mojave is hot – really hot, reaching up to 120°F in summer. But despite this sweltering heat (not to mention lows of 27°F in winter), animals and plants thrive here. This California desert is home to mountain lions, desert tortoises, iguanas, and the iconic road runner. The Joshua Tree also calls this arid region home.
Below are some of the main attractions that can be found in the Mojave Desert.
Joshua Tree National Park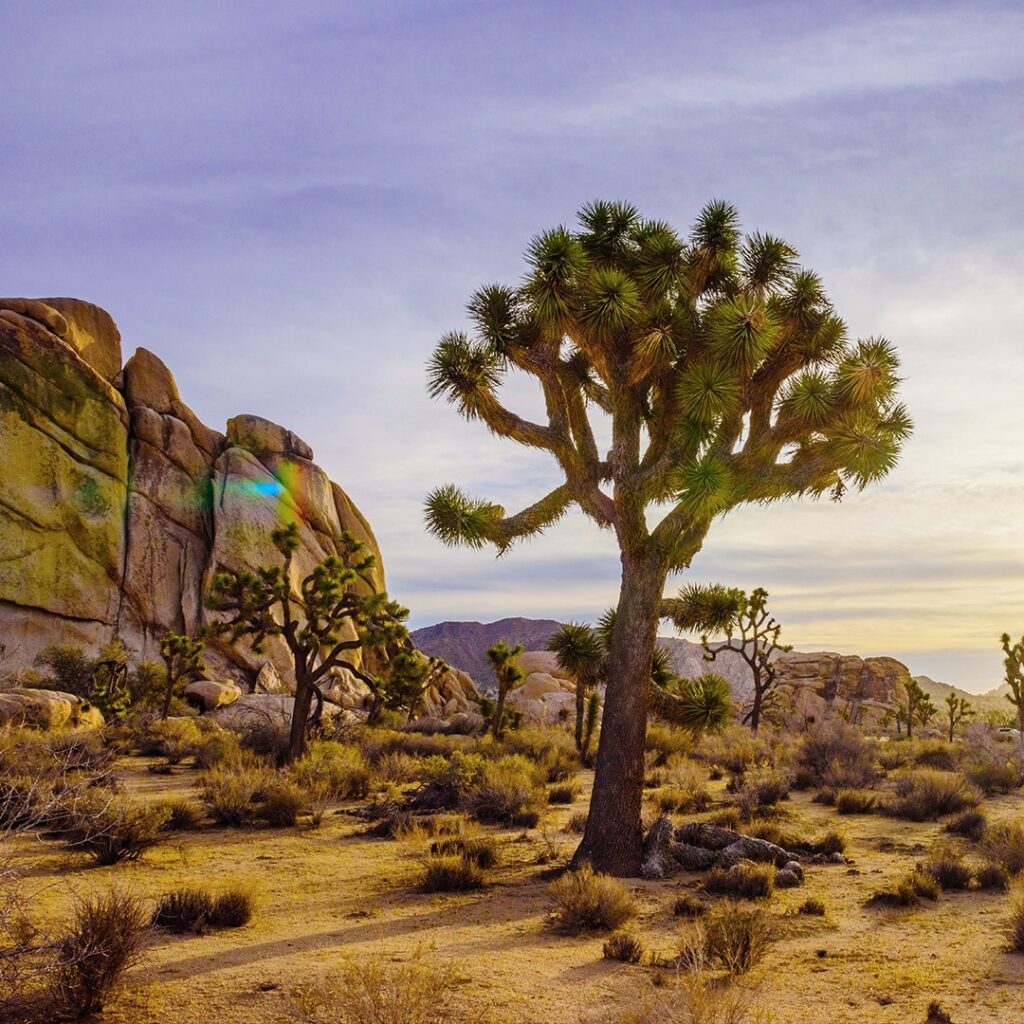 Location: 37 miles from Palm Springs
How to get there: Either head north out of Palm Springs towards Yucca Valley or head southeast on the I-10 towards Cactus City.
Joshua Tree National Park is the most famous natural attraction in southern California. This park is actually the meeting place of the Mojave and Colorado deserts, but it is predominantly Mojave vegetation you would find here – specifically the twisted Joshua Tree.
This desert park has plenty of hiking trails, and if you camp overnight, you'll probably spend the entire night in awe of the canopy of stars.
Joshua Tree National Park is also popular for rock climbing, horseback riding, cycling, and birding. If you're fortunate enough to visit during spring, a rainbow of wildflowers will litter the desert floor.
Tip Planning on hiking? Make sure to download trail maps ahead of time.
Death Valley National Park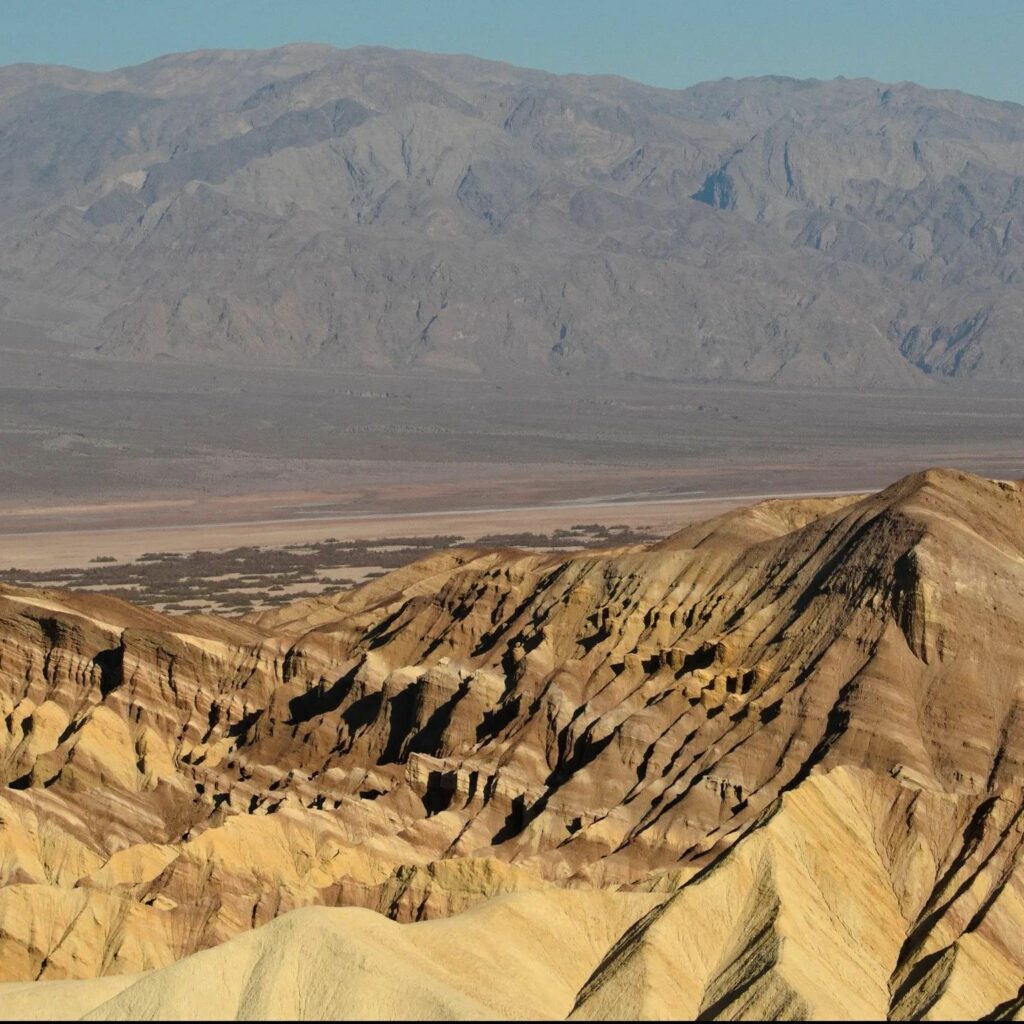 Location: 120 miles west of Las Vegas, Nevada
How to get there: From the California side, take Highway 190 east from Olancha.
Death Valley National Park attracts millions of tourists each year. Maybe it's because it looks like another planet or perhaps they have a morbid curiosity about the place. Whichever it is, this large National Park is an otherworldly experience.
Despite the name, Death Valley is anything but dead. This California desert is home to an incredible array of hardy plants and animals – including some fish! Yes, the lush oases found amongst the dunes and rocks are abundant with life.
One must-see destination within Death Valley is Badwater Basin. This large expanse was once a lake – now drained of water – and is the lowest point in the country at 282 ft below sea level!
And then there is Racetrack Playa. This area has fascinated visitors for years, as the rocks appear to move by themselves across the arid ground, leaving tracks in the sand behind them.
Tip It's best to go in a 4×4 vehicle. Even though most paved and some dirt roads are accessible for normal passenger cars, to get to the best parts of Death Valley National Park you may have to go off-roading.
Mojave National Preserve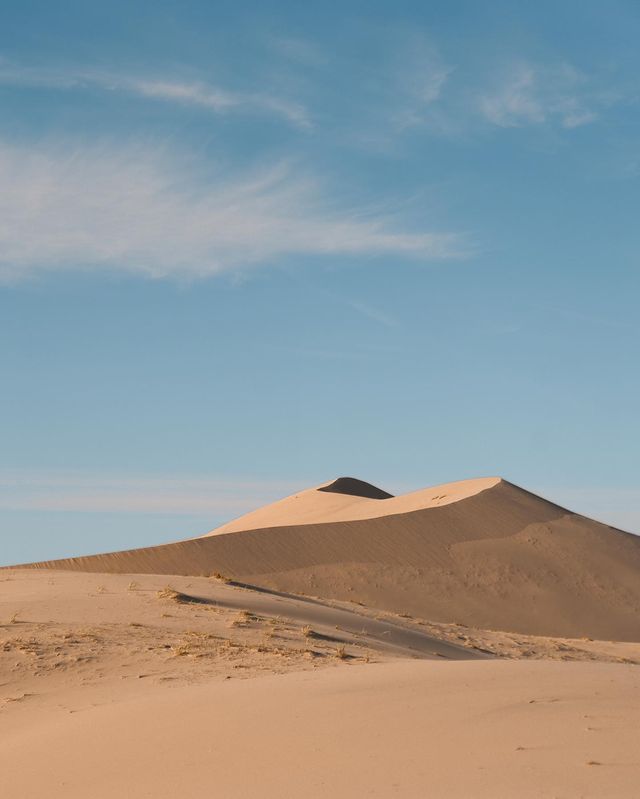 Location: 65 miles east of Barstow
How to get there: Follow the I-15 for about an hour northeast until you reach the entrance to the park.
The Mojave National Preserve may not be on the main tourist routes in southern California, but this means you get a lot more space and fewer people!
This preserve is home to the singing sands – also called the Kelso Dunes. If you walk along the crest of the massive dunes, the sand will scuttle down the sides of the dune, and the vibrations cause the dunes to make a low noise, as if singing.
There are also Joshua Trees found here, as well as wildflower meadows and dormant volcanoes!
Tip Exploring the hiking trails around this southern California nature preserve is the best way to explore the natural beauty of Mojave National Preserve.
Journey through the Colorado Desert
It's time to head even further into southern California and discover some more towering dunes and sprawling vistas. The Colorado Desert lies in the southwest corner of the state, just east of the Colorado River.
When traveling through southern California to reach this arid landscape, keep a keen eye out for some desert critters, including bobcats, mule deer, the Yuma antelope, and rattlesnakes.
Let's take a closer look at some attractions within the Colorado Desert.
Anza-Borrego Desert State Park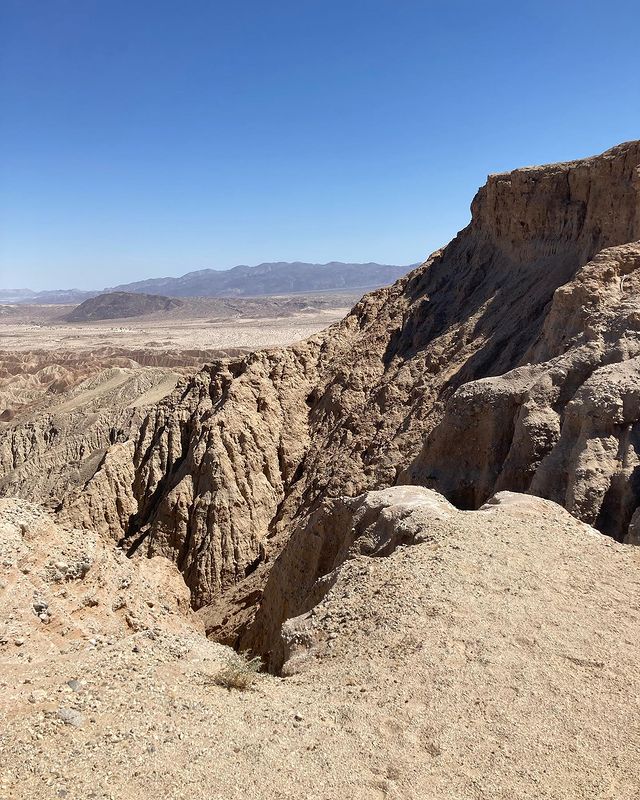 Location: 2 miles south of Borrego Springs; 70 miles east of San Diego
How to get there: Depart San Diego via the I-8 and turn north onto Highway 79. When you reach Julian, turn east on Highway 78.
Anza-Borrego Desert State Park is the largest state park in California. Yet, for some reason, many people don't even know it exists!
Those in the know often visit the park during spring, when the wildflowers in southern California are in bloom. The vibrant colors of the flowers are a striking contrast to the sandy desert regions in the park.
To fully explore the park, I recommend that you spend the night – just make sure to pack everything you need to survive a night in the desert!
Tip A lot of the best parts of the park, like Fonts Point, are only accessible by 4×4.
Salton Sea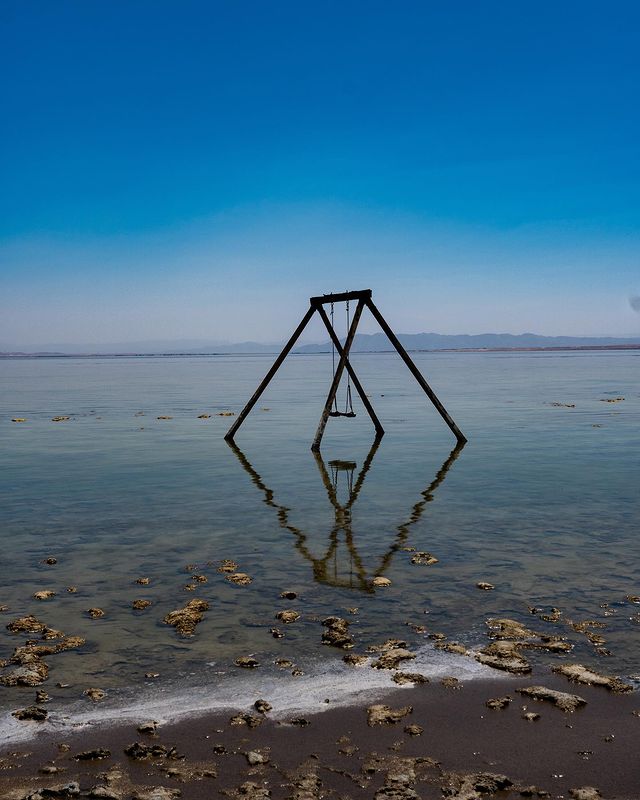 Location: Southern California, next to Salton City; 10 miles south of Coachella
How to get there: Drive northeast out of San Diego, towards Borrego Springs. Continue east until you reach Salton City.
The Salton Sea State Recreational Area is located along the eastern shores of this body of water. And yes, I said "body of water"! Although the Salton Sea is not a desert, this saltwater lake is a bit of an anomaly.
It's located in an arid, dry landscape. The lack of rain coupled with pollution has turned this once-popular resort destination into a bit of a cesspit, with strong odors and dead fish.
Surrounded by ghost towns, people come here for the decay and eerie atmosphere surrounding the sea. It may sound less than ideal, but it certainly is unique.
Tip Salton City has some basic motels, but I would recommend you look a bit further afield towards Palm Springs if you want to stay nearby.
Coachella Valley Preserve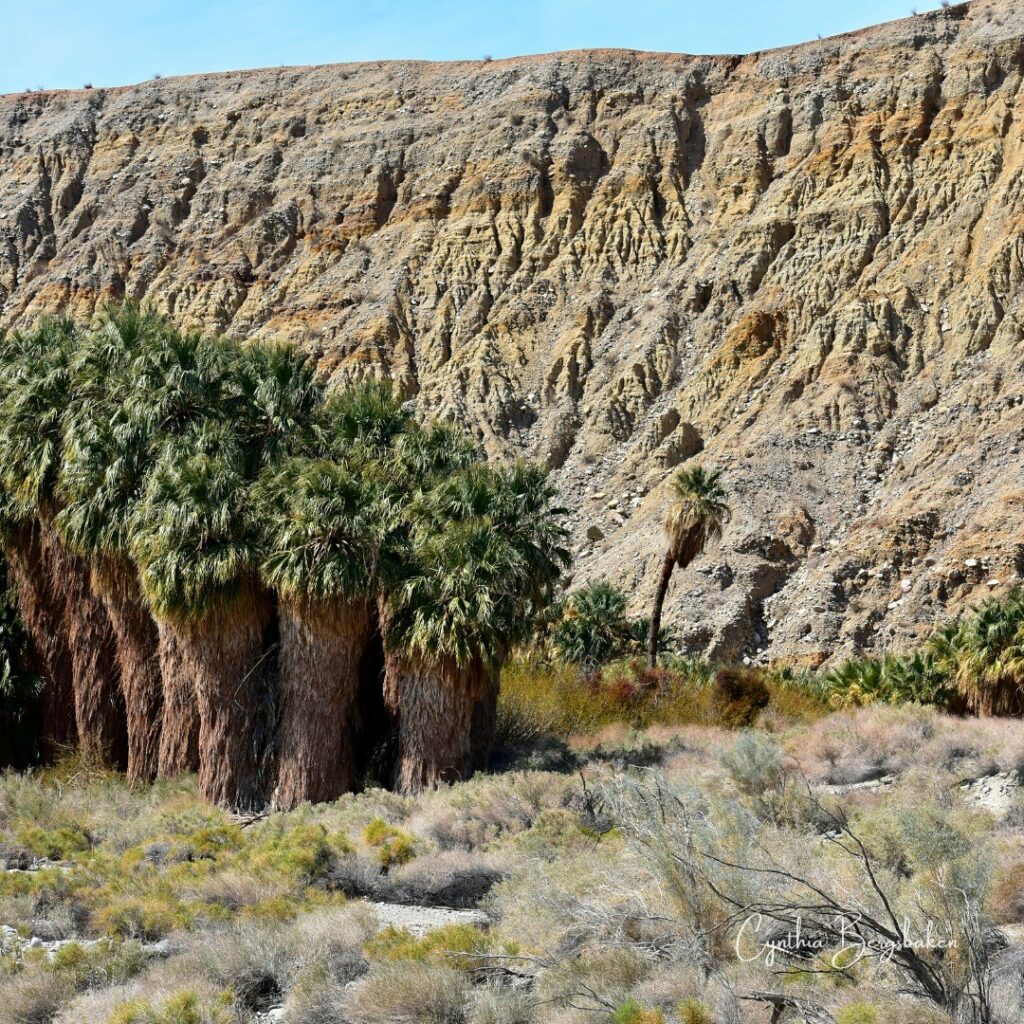 Location: 15 miles east of Palm Springs
How to get there: Drive east out of Palm Springs until you hit the I-10. Turn north onto Monterey Avenue and east onto Ramon Road.
Coachella Valley Preserve is located in the shadow of its much larger neighbor, the Joshua Tree National Park. But, this area of natural beauty is well worth visiting.
Sand from the San Bernardino Mountains blew into the valley for thousands of years, resulting in large stretches of towering sand dunes! But nestled among these sandy giants are tropical oases with clear water and tall palm trees.
The reason for these oases is because of the San Andreas Fault, from which water seeps into the desert park. If you find yourself here, you have to make your way to the Thousand Palm Oasis.
This parcel of California desert is home to the endangered Coachella Valley fringe-toed lizard, a striking white and black reptile that appears to "swim" across the hot sand.
Tip Leave your pup at home! Although dogs are allowed at several desert parks, Coachella Valley is not one of them.
More Deserts in California Worth Exploring
Indian Canyons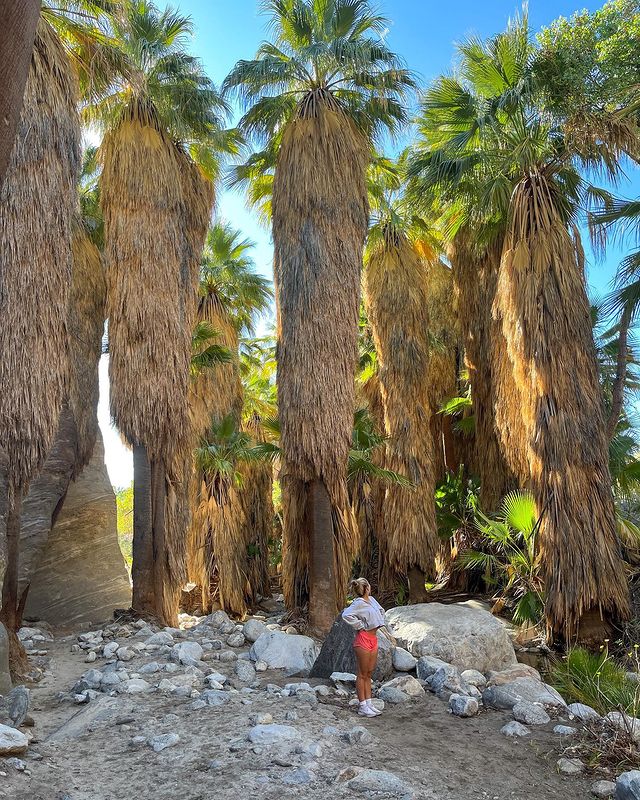 Location: 5 miles south of Palm Springs
How to get there: Drive south along Palm Canyon Drive from Palm Springs.
Indian Canyons is not exactly what you would picture when you think of "California deserts". That's because this park is actually an oasis in the surrounding Colorado Desert. Instead of cacti and dry lakes, picture waterfalls and palm trees.
The park comprises three canyons: Palm Canyon, Andreas Canyon, and Murray Canyon.
Tip If you plan on going for a hike here, be prepared – you'll be scrambling over rocky sections and wading through shallow streams on certain trails.
Trona Pinnacles
Location: 14 miles south of Trona City
How to get there: From Trona, drive south along Trona Road and continue south on Pinnacle Road.
The main reason you would go visit Trona Pinnacles is because of the unique geological features in the park. This landscape has over 500 tufa spires! These white spires tower over the dried lakebed of Searles Lake.
Tip Photographers should aim to visit this park at sunrise and sunset when the white tufa spires appear to be glowing.
Algodones Dunes
Location: 40 miles northeast of El Centro, just south of Glamis
How to get there: Depart El Centro in the direction of Holtville before turning north on the CA-115. Continue until you reach Orita, and turn east on Highway 78 until you reach Glamis.
Finally, a California desert that actually reminds you of pictures of deserts! Algodones Dunes (also called Imperial Sand Dunes) encapsulates 43 miles of sand dunes – as far as the eye can see! It's the largest sand dune mass in California.
There are a couple of campsites in the park to relax and enjoy a barbecue, or strap into your dune buggy and go racing around on the sand!
Tip For the best view of the dunes, drive to Hugh T. Lookout Park on Highway 78.
Red Rock Canyon State Park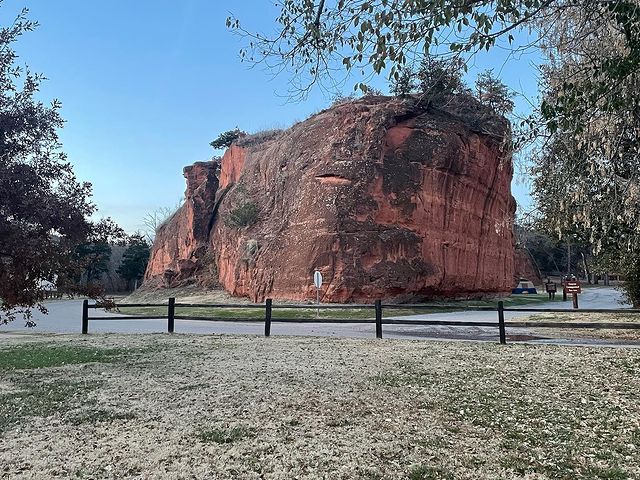 Location: 3 miles north of Cantil
How to get there: Depart Cantil north along the CA-14.
Get ready to feel very small. Red Rock Canyon State Park is home to towering rock formations with red and white coloring. Photographers flock here to snap these amazing and intricate geological marvels.
The miles of trails that snake across the park are the perfect way to explore the many secrets of the rocky cliffs and get up close to the Joshua Trees.
Tip There is no reservation allowed at the campsite, so get there early to secure a spot!
Great Basin Desert
Location: Eastern California
How to get there: Any portion along the eastern border of California.
I can't list the best California deserts and not mention the Great Basin Desert. This massive desert landscape stretches across Nevada, California, Utah, Oregon, Idaho, and Wyoming.
The best place to see the Great Basin Desert in California is to the eastern border of the state, north of Death Valley (although sections of Death Valley are considered to form a part of the Great Basin Desert).
Tip For the best glimpse at this desert landscape, venture into neighboring Nevada and visit the Great Basin National Park.
A Map of Most Exciting California Deserts
10 Best Things to Do in California Deserts
Explore ghost towns: There are a couple of abandoned mining towns, including Calico Ghost Town and Randsburg.
Stargaze: When the sun sets the night sky lights up, with some of the best stargazing opportunities in the country.
Off-roading: Grab your 4×4 and hit the dunes. My favorite 4×4 route is at Glamis Sand Dunes (at Imperial Sand Dunes).
Take photos: The striking rock formations and desert plants make California's deserts the best photography sites.
Hiking: Hiking is a mustin desert parks. Just take plenty of water!
Rock climbing: Joshua Tree National Park offers exceptional rock climbing opportunities.
Rock art: Many of these parks were once homes to Native Americans, and their paintings can still be seen (Anza-Borrego has several rock art sites).
Hot air balloon: Palm Springs is a great kick-off point for a balloon ride.
ATV: Death Valley and Joshua Tree National Parks welcome ATV tours.
Guided tours: Book a tour with an expert who can show you the many plants and wildlife that call the desert home.
Preparation and Safety Tips for Desert Exploration
Essential items to carry
Breathable clothes
Sunscreen
Sunglasses and hat
Water bottle and enough water
Paper desert California map, compass, reliable GPS
High-energy snacks
First-aid kit
Personal identification
Phone and battery bank
Insect repellent
Emergency blanket
Trashbag
Warm clothes
Weather conditions and best time to visit
The best time to visit California deserts is during spring (March/April) and fall (October/November). You can expect much nicer weather and skip the sweltering heat and icy cold of summer and winter.
Travel tips
Stay hydrated: Always carry more water than what you would normally drink – deserts are hot!
Seek shade when hiking: Take breaks in the shade of a tree or rock outcrop when possible.
Cover your skin: The desert sun isn't your friend, so wear breathable clothes that reduce sun exposure on top of sunscreen!
The temperature can fluctuate: One second you can be sweating and the moment the sun sets you start to shiver.
Snakes live in the desert: Use a long stick to rustle the brush to check for poisonous critters.
Stay on the trail: Desert ecosystems are fragile!
Check your car: Make sure to check your car's fluids, lights, and aircon.
Conclusion
California is known for its beaches and theme parks, but the desert regions of this state are not to be missed. Each of the seven deserts listed above is completely unique, leaving you awestruck with its beauty.
Even when something seems barren, if you look closely, you're guaranteed to find natural marvels hidden amongst the rocks!
Frequently Asked Questions
How much of California is desert?
About 25% (25 million acres) of California is desert, comprising dunes, canyons, mountains, rock formations, and dry lakes.
What is the largest desert in California?
The Mojave Desert spans about 47,000 square miles, making it the biggest desert in the state (but the smallest desert in the country).
What desert is in California near Los Angeles?
The Mojave Desert is about 100 miles from Los Angeles. If you want to visit a desert park, then the Mojave National Preserve is a 4.5-hour drive to the east of the city.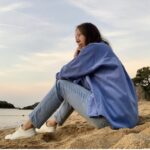 Hello, my name is Nadia.
I usually write about traveling (there are so many places to fit all the lifestyles), relocation (finding a job overseas or moving without losing an income), and living in a foreign country (adapting to a different culture and mentality). Follow me on Twitter, Facebook, Instagram, or LinkedIn!
This post might include some affiliate links. If you make a purchase through these links, I may earn a small commission at no additional cost to you. I appreciate it when you use my links to make purchases.