Zaanse Schans: A Must-See Dutch Village?
Nadia Podrabinek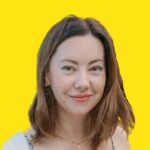 Written by Nadia Podrabinek
Hello, my name is Nadia. I usually write about traveling (there are so many places to fit all the lifestyles), relocation, and living in a foreign country (adapting to a different culture). My travels stretch beyond Spain, with journeys to the US, Italy, Norway, Portugal, and France. Relocating to Spain in 2018, I lived in cities from Barcelona to Madrid, currently calling Valencia home.  Follow me on Twitter, Facebook, Instagram, or LinkedIn! ... show more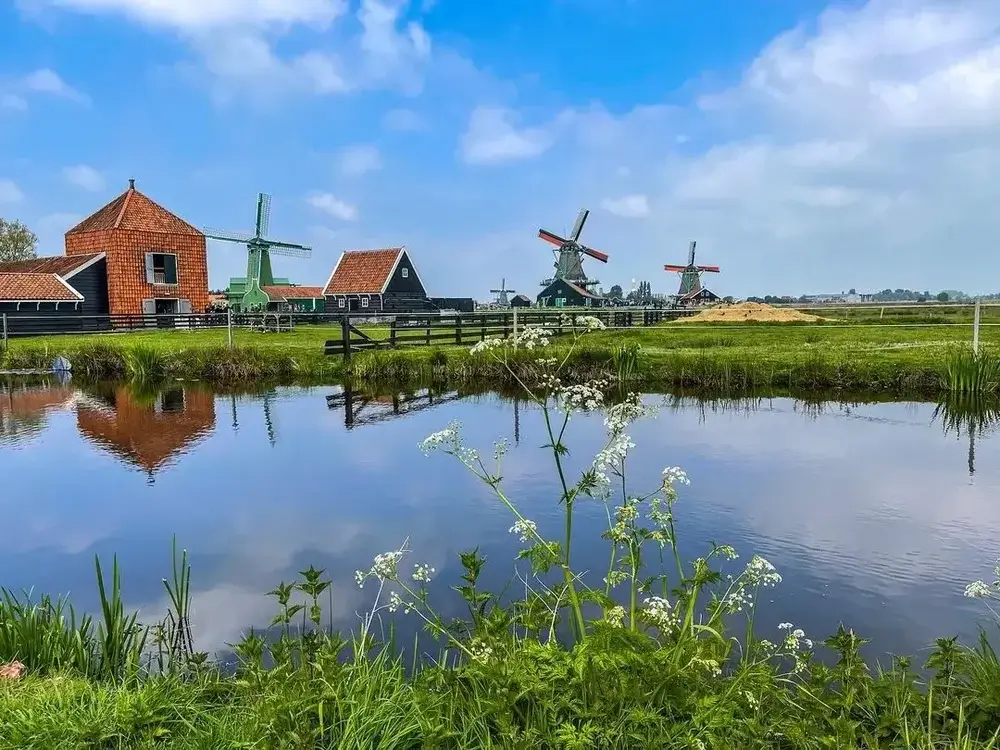 When you think of a trip to the Netherlands, the first things that come to mind are the country's big cities like Amsterdam and Rotterdam.
However, these destinations are far from being the only ones the country offers. A few miles away from the nation's capital lies a hidden gem, Zaanse Schans.
You may have heard of this small village before and wondered, is Zaanse Schans worth visiting? Definitely yes. And it is an easy day trip from Amsterdam by train.
Read on to learn more about all the things you can see and do in the village of Zaanse Schans, how you can get there, and useful tips on getting the most out of your trip.
---
Key takeaways
Zaanse Schans is a hidden gem.
Perfect for a day trip from Amsterdam by train.
See the windmills and small authentic museums.
Enjoy the chocolate scent and exquisite nature of the Netherlands.
---
Read also: Best Places to Take Pictures in Amsterdam
Where is Zaanse Schans?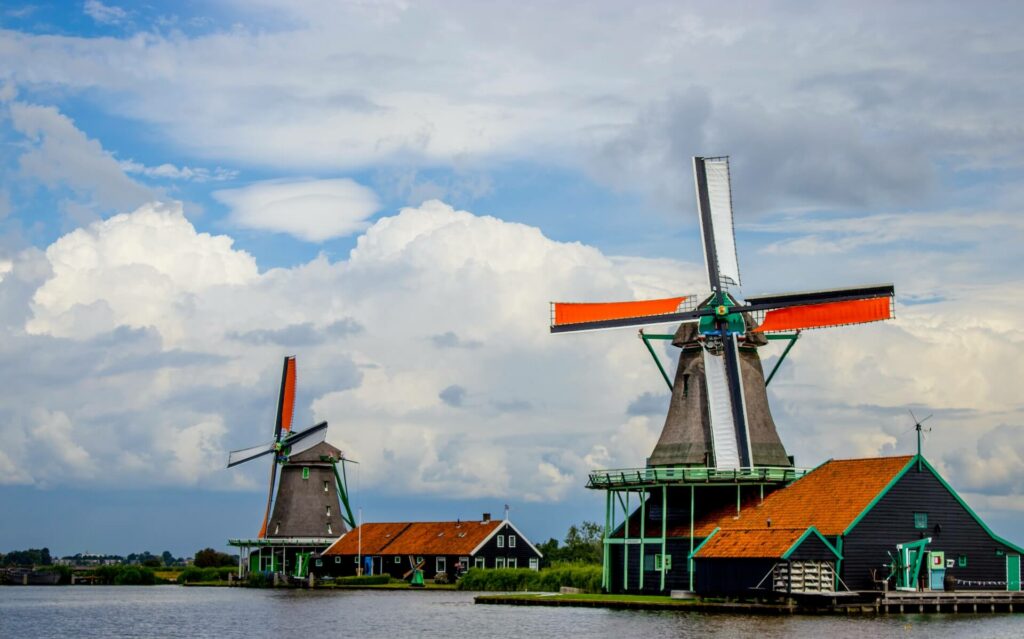 Zaanse Schans is a small Dutch village located in the city of Zaandam. It's about 12 miles from Amsterdam and 1.1 miles from the town of Zaandijk.
Despite its diminutive size, Zaanse Schans is visited by millions of tourists every year for its unique set of attractions. These attractions include windmills, museums, and workshops.
Once you get there, you can feel the beautiful chocolate-scented air on your way to the village. There are two chocolate and cookie companies near the village. You can follow to the small shop to grab some local chocolate and souvenirs made of cocoa.
If I lived in Netherlands, I would definitely choose this place, the scent is absolutely amazing!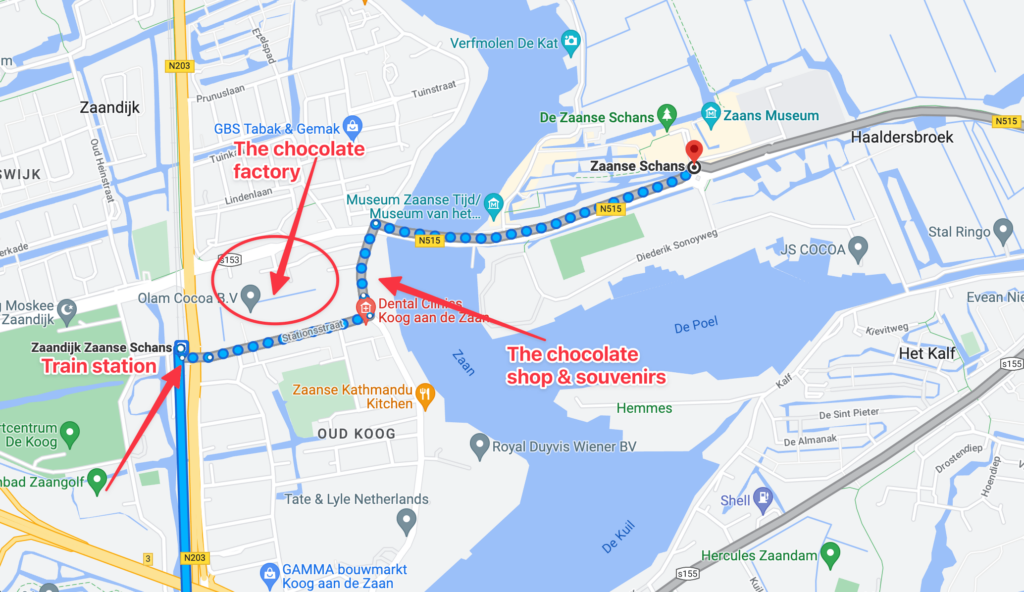 See the route on the interactive map.
Things to do in Zaanse Schans
Here's a roundup of the best things to do in Zaanse Schans.
1. See the Windmills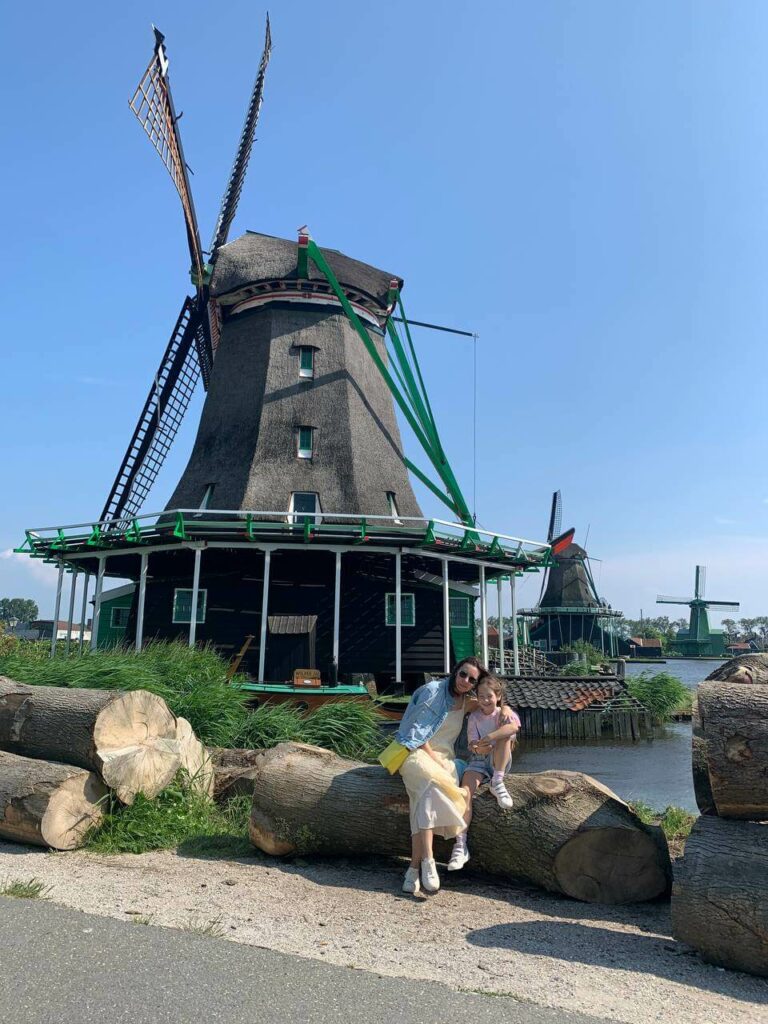 The primary attraction that Zaanse Schans is known for is its fascinating windmills. The village once boasted a whopping 1,000 windmills.
Nowadays, only 13 of them still exist, with only a handful of them being still functional.
Zaanse Schans is also the only place where you can see a functional dye mill.
There are plenty of windmill tours that you can enjoy at Zaanse Schans, so make sure to take advantage of that splendid experience while you're there.
2. Visit the Zaanse Schans Time Museum
When you enter the Zaanse Schans Time Museum, you're bound to be enthralled. You'll get to feast your eyes on Dutch timepieces up to four centuries old. Not only that, but you'll also be given some amazing facts about the history of clock-making in the Netherlands.
Additionally, the Zaanse Schans Time Museum experience includes venturing into a clockmaker's workshop so you can see first-hand how these incredible pieces of engineering are designed and built.
Another perk of this museum is that you'll hear all the clocks it contains chiming at the top of every hour.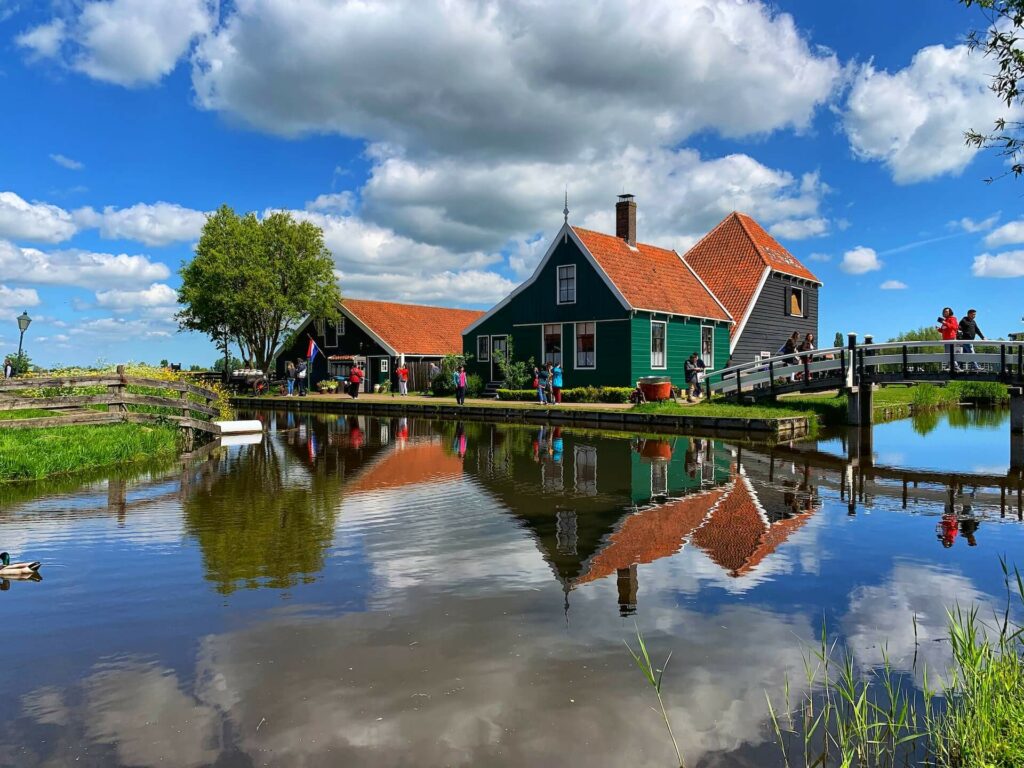 3. Visit the Zaanse Schans Clog Workshop
Wooden shoes (or clogs) are a staple of Dutch culture and lore. By visiting the Zaanse Schans Clog Workshop, you'll get to see how these beautiful pieces of footwear are made by hand.
You'll also be able to feast your eyes on some unique clog designs with vibrant colors and interesting functions. This place is probably the only one where you'll get to see a pair of clog roller skates!
Not only can you witness how clogs are handmade, but you can also go home with a pair of your very own clogs. However, you should note that they can be quite pricey.
While you're there, don't forget to take a picture of the pair of giant clogs at the entrance!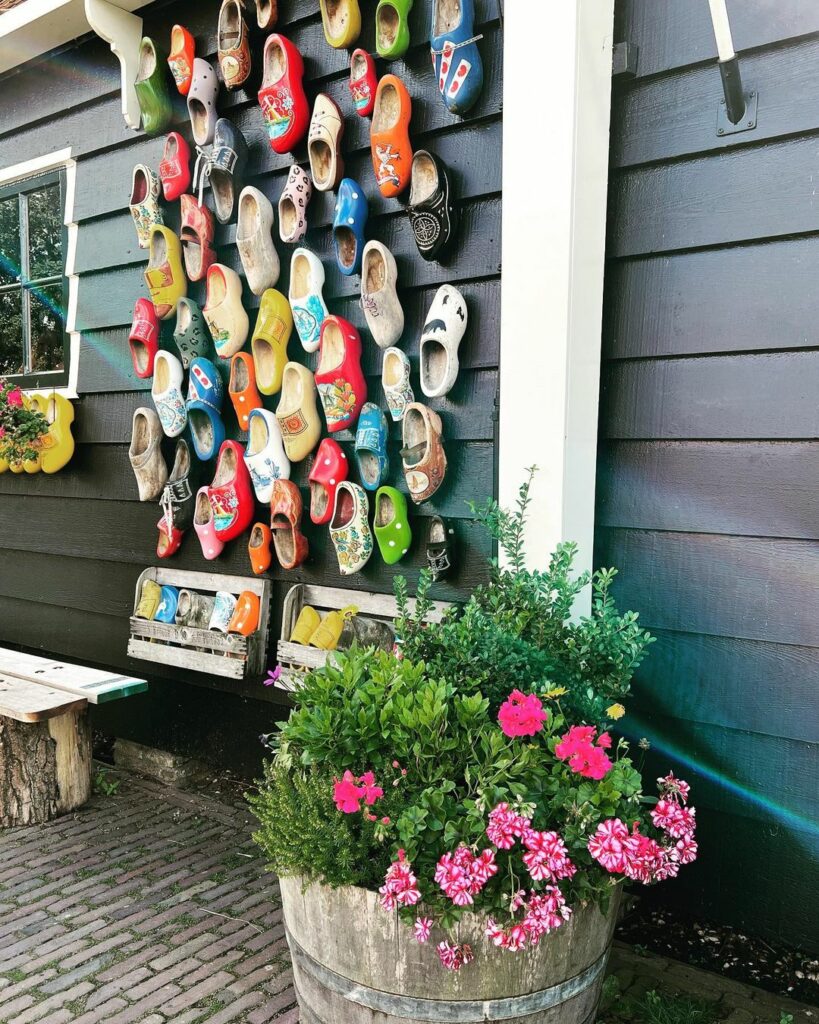 4. Visit the Zaanse Museum
Another must-see attraction in the fascinating village of Zaanse Schans is the Zaanse Museum.
This open-air establishment is a wide collection of exhibits that has something to offer everyone.
If you're an art aficionado, you'll get to take in the beauty of Monet's 25 paintings of the Zaans Schans landscape that he was so enamored with when he visited in the late 19th century.
Another one of the museum's diverse offerings is a chocolate and biscuit factory that dates back all the way to the early 1900s.
You and your kids can go through the journey of how these delicious treats were made. Not only that, but you can also indulge in some delicious Dutch desserts to satisfy your sweet tooth.
Last but not least, you can also visit the Jisper House. This experience will take you almost 200 years back in time to a small Dutch fisherman's village. You'll get to explore a typical fisherman's household from that time, as well as dress in their traditional garments and snap some photos.
Entry to the museum's exhibits isn't free of charge; each exhibition has its own price of admission. However, if you've purchased the Zaanse Schans card, the $23.50 price tag is inclusive of all the museum's attractions in addition to a discount on parking.
5. Go Cheese Tasting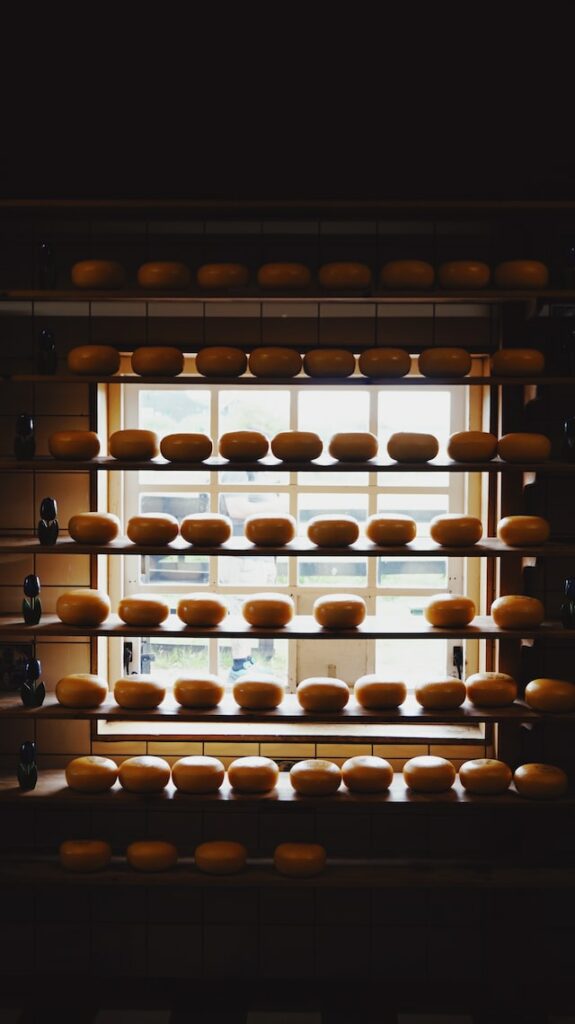 As with anywhere in the Netherlands, your visit won't be complete unless you treat your tastebuds to some world-renowned Dutch cheese.
You can do just that and much more in Zaanse Schans' cheese farms.
The most popular of these farms is the Catharina Hoeve Cheese Farm. If heaven was a place on earth, this would be it for cheese lovers.
It allows you to sample a wide variety of Dutch cheeses, such as Gouda, Edam, and goat cheese.
You can also witness with your own eyes how those cheeses are made. The fact that the cheese-makers are in full traditional Dutch garments gives the experience that much more authenticity.
To top all this off, the Catharina Hoeve Cheese Farm also doubles as a petting zoo. There are plenty of farm animals, such as goats and sheep, that are very friendly and don't miss a chance to get petted by the farm's visitors.
6. Visit a Local Brewery
If you're a beer fanatic visiting Zaans Schans, you're in for the time of your life. The village is littered with local breweries that make some of the most delicious craft beer.
The most well-known brewery in Zaans Schans is Brouwerij Hoop. It's located away from the areas where most tourist traffic in the village occurs, making it a great place for a tranquil experience.
You'll get to see how Dutch craft beer is made, as well as taste the end result.
Not only that but there's also a restaurant right next to the brewery with scrumptious food that you can enjoy.
7. Explore the architecture
Zaanse Schans is known for its windmills and museums, and rightfully so. However, the first thing that will catch your eye when you set foot in the village is its unique architecture.
The houses and shops you'll see as you walk around are all characterized by their small, vibrantly colored aesthetic.
Some of these buildings are also centuries old, making them truly incredible to feast your eyes on as you stroll through the Zaanse Schans streets.
8. Take a ferry tour
If you don't fancy a stroll through the streets of Zaanse Schans, you can cruise through the village's rivers by boat instead.
This serene ferry ride will give you a chance to take in all of the scenery the village has to offer. Plus, it'll quench your thirst for some time out in nature with the wind playing on your skin like a violin.
Zaanse Schans Windmills Tour
Although entrance into Zaanse Schans is free, touring the village's numerous attractions is often not.
Touring the Zaanse Schans windmills requires you to purchase tickets. You can buy tickets to windmill tours in advance here. Another option is to purchase your tickets at the windmill entrance.
Tickets for adults range from $5 to $18. For kids, tickets cost anywhere between $2.50 and $9.
You should note that touring Zaanse Shcans' windmills isn't limited to just seeing their exterior; it's much more than that. You're led by your guide inside the windmill, and you get to see its internal structure and workings.
How to get to Zaanse Schans and where to park
There are several ways to get to this village from Amsterdam. Here's a roundup:
By bus
One option is the Rnet-bus 391, which departs every 15 minutes from Amsterdam Central Station. The bus trip from Amsterdam to Zaanse Schans takes approximately 40 minutes.
By train
Another way to get to Zaanse Schans is by train. The journey from Amsterdam Central Station to Zaandijk station is 17 minutes long. However, you should keep in mind that you're going to have to walk for 15 minutes to get to Zaanse Schans itself after you get off the train.
By car
If you're not one for public transportation and prefer to take the journey by car, you'll find that parking is easy and convenient.
The exact parking location is at this address: Schansend 7, Zaandam. Parking your car for a full-day trip in Zaanse Schans will cost you about $12.
By boat
If you're wondering if you can get from Amsterdam to Zaans Schans by boat, the answer is yes, you absolutely can.
In fact, it's a great way to make the journey part of the trip. The 2-hour boat ride gives you plenty of time to take in the breathtaking scenery of the dutch landscape.
Additionally, the ferries feature plenty of amenities, including onboard heating and a large bar that doubles as a viewing gallery.
Zaanse Schans Train Tickets and Prices
If you plan on going to Zaanse Schans by train, you'll find that the train times are highly convenient. Trains to Zaanse Schans depart from Amsterdam Central Station every 10 minutes, so there's no need to worry if you miss your train for any reason.
As for ticket prices, a trip to Zaanse Schans will set you back $4.60.
Zaanse Schans Travel tips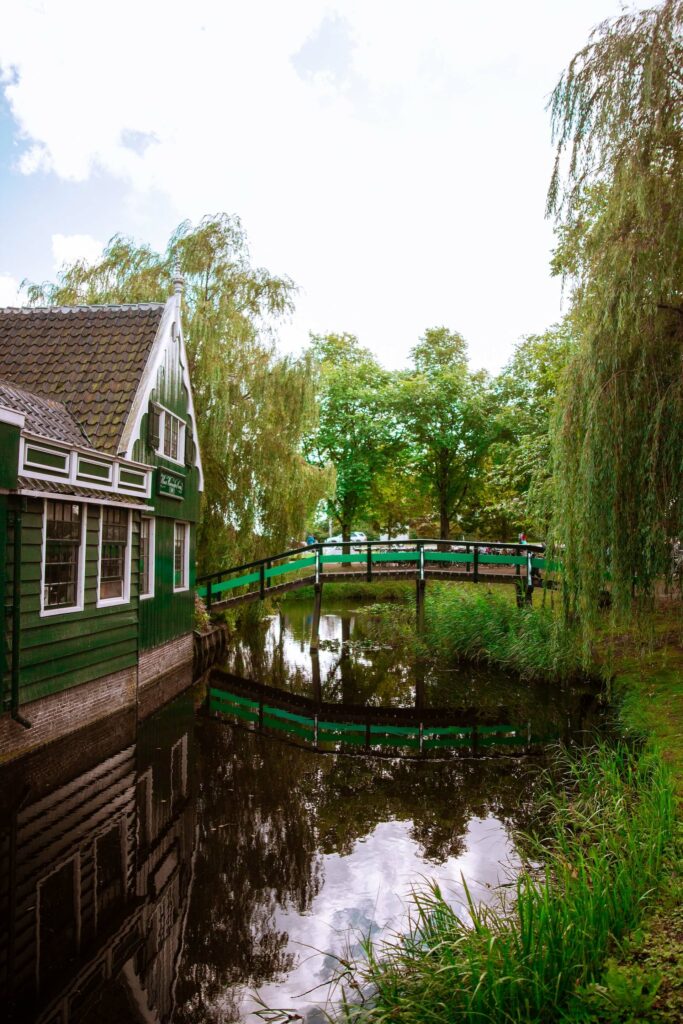 When visiting Zaanse Schans, there are a few things you need to take into consideration.
Here are some pointers to help make your trip to Zaanse Schans live up to its fullest potential.
Allocate Sufficient Time For Your Trip
The village of Zaanse Schans may be small, but it's packed with attractions and things to do. Make sure to plan your trip in such a way that you have enough time to experience all of what Zaanse Schans has to offer.
We recommend that you arrange for your arrival and departure from Zaans Schans to be no less than 3 hours apart.
Dress For the Weather
It goes without saying that the "windmill village" can get rather windy, especially if you're visiting in fall or winter. In fact, the weather can get a bit chilly even in the summer.
Make sure to be ready for this by having a heavy jacket or a windbreaker on hand. This will ensure that the weather doesn't put a damper on your trip to this fascinating place.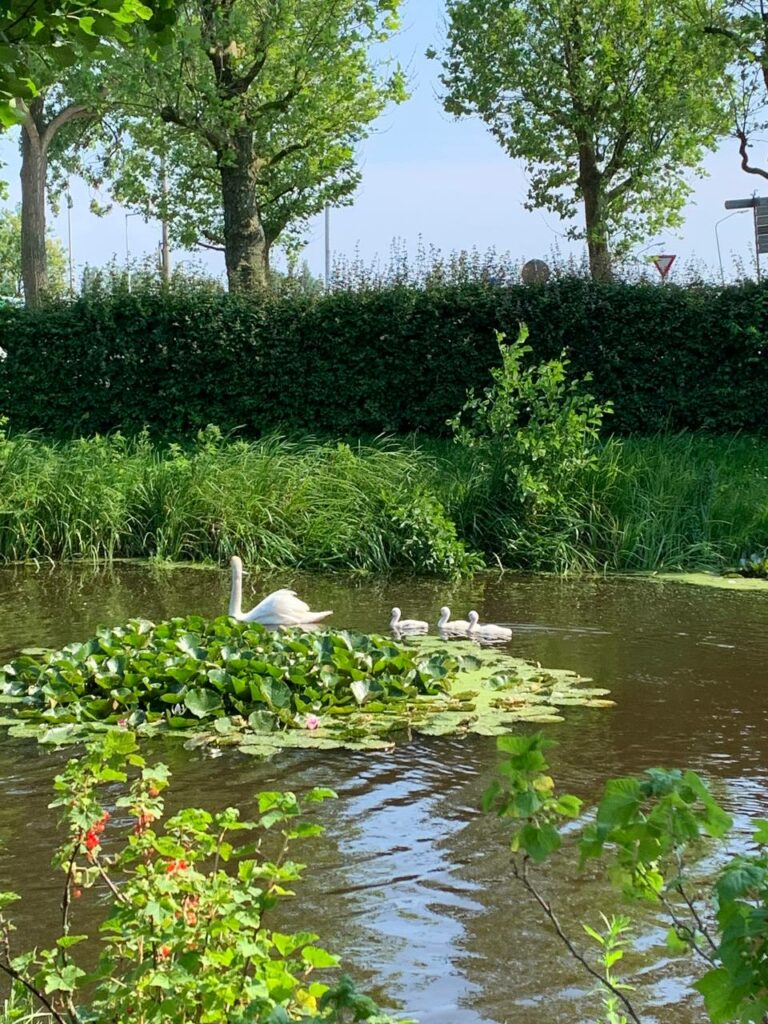 Put Your Walking Boots on
We mean this both literally and figuratively.
If you're planning on paying Zaanse Schans a visit, you should know that you're going to be doing quite a lot of walking. Therefore, go for comfort as opposed to style when deciding on which shoes to wear.
Visit During Spring/Summer
If you want your visit to Zaanse Schans to be the best it can possibly be, it's highly advised that you go there during spring or summer. It's at this time of year that the village's plant life is at its colorful peak; it's truly a sight to behold. Plus, the wind will still be shy at this time of the year, so you don't have to bother with heavy clothing.
What people say on Reddit
Too the people all over the world reading this. Zaanse schans is a beautiful tourist attraction, but it's there for tourists.

If you want to see the real Netherlands, don't linger too long in Amsterdam (visit Utrecht, Alkmaar or Leiden instead) and don't go any of the places 'made' for tourism, like Zaanse Schans and don't see anything real.

Instead rent a bike and explore the so called Green heart of the Netherlands (in between Utrecht and Rotterdam, places like Gouda, Schoonhoven and Oudewater) or any other place.

Just,,, please… Don't think Amsterdam and some tourist places is all there is to this beautiful country.

Enjoy 👌

barzij
If you're short of time and want to see windmills, Zaanse Schans is the normal go-to, it is very popular with tourists. I visited with my wife quite late in the evening (around 8:30 PM) on a sunny day and had a nice romantic stroll by the water. The only other people there at the time were some local kids having a swim and proper photographers lining up sunset pictures. The downside is that there aren't any facilities available at the time (cafes, etc), there is an onsite restaurant but it needed a reservation. We used the bus 391 which stops just by the entrance.

ani_svnit
I think it's funny that tourism bureaus claim this area to be "Typical Holland".

Yeah right, there is literally one small area in the province North Holland that looks like that. The rest of the country looks way different from those green wooden houses.

Still a nice area though, it looks like time has stood still. I love that they are continuing to build in the traditional styles in all those little villages.

DutchMitchell
I visited it once and it was absolutely overrun with busloads of asian tourists. I guess it's convenient for them to experience a postcard version of the Netherlands in a bottled up and condensed kind of way 😉 I'm told their itinerary doesn't allow for much spontaneous exploring of the actual country.

lordsleepyhead
Frequently Asked Questions
How much time do I need in Zaanse Schans?
You will need half a day to get to know Zaanse Schans. It will take 35 minutes to get to Zaanse Schans by train from Amsterdam Centraal station, including walking time. Plus, the visit itself around 2-4 hours, and the way back. 
Is Zaanse Schans free?
Yes, there is no entrance fee to the Zaanse Schans, but it'll cost some money if you want access to other attractions like windmills and museums. You might want to buy a Zaanse Schans card for €23.5 to access the Weaver's House, the Coopery, the Windmill museum, Zaans Museum, the Verkade Chocolate and Biscuit Factory, and more.
What are the opening hours of Zaanse Schans?
The opening hours of Zaanse Schans vary depending on the season. The village is open from 9:00 am to 6:00 pm from April to October and from 10:00 am to 5:00 pm from November to March. It is closed on Mondays from November to March.
Where is the best place to see windmills in the Netherlands?
Zaanse Schans is the best place to see windmills in the Netherlands. The village has eight working windmills over 200 years old; you can even go inside some of them and see how they work.
Final Thoughts
So, is Zaanse Schans worth visiting? Y-e-e-e-e-s!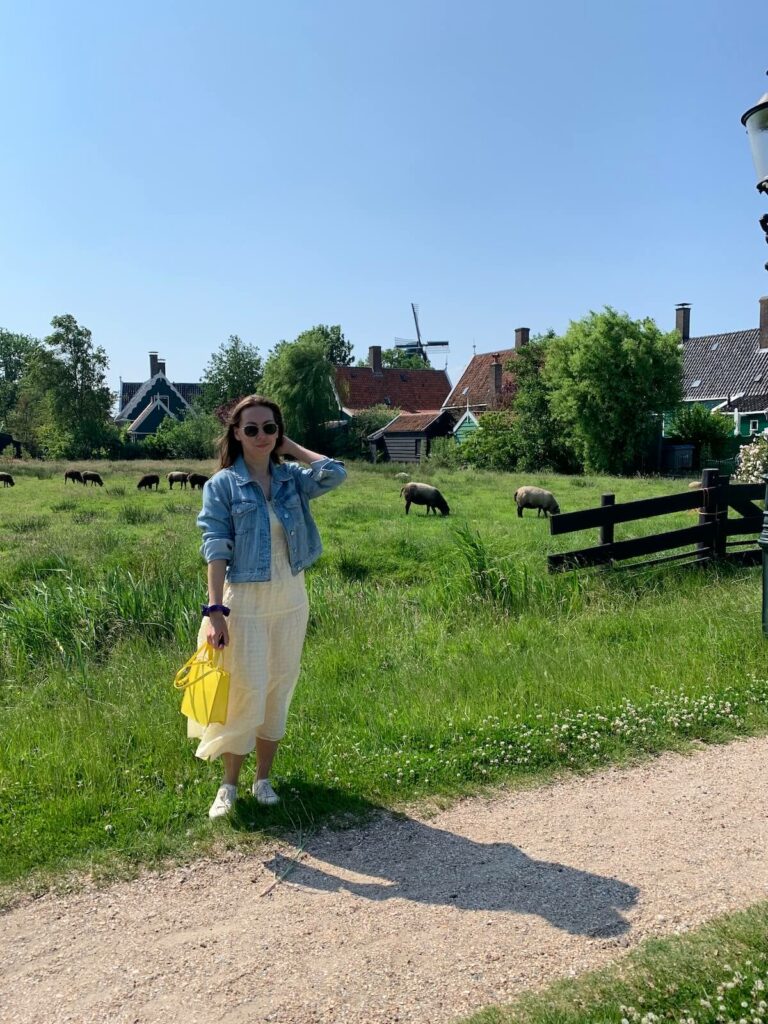 This small village has so much to offer. From windmills to cheese farms, clog workshops, to local breweries, you'll be hard-pressed to find a place that fully immerses you into traditional Dutch culture more than Zaanse Schans.
Additionally, the village's museums allow you to view the country's history from a highly unique lens.
In fact, you don't even have to walk into a museum to see how things were centuries ago. All you have to do is just take a walk and feast your eyes on the magnificent, colorful century-old houses and shops that line the village's streets.
If your next vacation includes the Amsterdam as a destination, Zaanse Schans should be part of your itinerary for sure.