9 Cheapest Places to Live in Florida
Nadia Podrabinek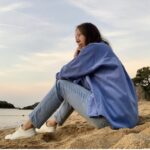 Florida is all about stunning beaches, clear waters, and living a chilled life on the Atlantic Coast. But, do you have to sacrifice all of this just because you can't afford it?
Sure, there are several spots on the Gulf Coast that are out of reach for most Americans when it comes to the cost of living, but the Sunshine State also has some affordable places to live that have a lot of benefits.
Whether you are getting ready to move, considering your options, or simply just a bit curious, read on for my guide to the cheapest Florida cities and towns. I will cover the cost of living, why you should move to the places listed, and give you some handy tips.
---
Key Takeaways
Palatka is the most affordable city with monthly expenses of $2,007 for a single person.
If you want low living costs and lots of nature, Okeechobee is a great place to live.
Consider Quincy if you work in Tallahassee but want to avoid large city prices.
Florida has no income tax.
Digital nomads can find affordable options in Florida outside of peak tourist season.
---
| City | Expat costs / month | Family costs / month | 1 br studio / month | Dinner | Beer | Cappuccino |
| --- | --- | --- | --- | --- | --- | --- |
| Palatka | $2,179 | $4,910 | $1,285 | $68.8 | $4.64 | $4.42 |
| Fort Meade | $2,388 | $5,419 | $1,769 | $70.2 | $6.22 | $5.17 |
| Okeechobee | $2,361 | $5,302 | $1,555 | $74.4 | $5.43 | $4.6 |
| Avon Park | $2,260 | $5,225 | $1,285 | $71.5 | $6 | $5 |
| Homosassa Springs | $2,150 | $4,880 | $1,290 | $68.8 | $4.43 | $4.88 |
| Quincy | $2,400 | $5,135 | $1,320 | $71.4 | $5.30 | $4.6 |
| Leesburg | $2,164 | $4,921 | $1,334 | $67.7 | $5.24 | $4.27 |
| Perry | $2,160 | $5,077 | $1,494 | $70 | $6.24 | $4.50 |
| Live Oak | $2,320 | $5,101 | $1,185 | $73.7 | $5.16 | $4.04 |
Cost of living in Florida
Cheapest Places to Live in Florida Map
Factors Determining Living Costs in Florida
Most states will have the same factors influencing living costs, such as housing, transport, taxes, utilities, groceries, and entertainment.
Let's take a close look at the living costs in Florida:
Housing
Housing is without a doubt the biggest expense. Florida's housing market is quite pricy at the moment. The bigger cities, like Orlando ($2,153), Miami ($3,066), and Tampa ($2,255) have higher rent than the national average ($1,967).
If you are looking to buy, the median home price was $410,000 in April 2023 according to Florida Realtors. This is also higher than the national median home price of $388,800.
But, although these prices seem excessive, there are some affordable places to live in Florida (which I will get to later).
Utilities
Don't be surprised when you get your utility bills – utilities are a little bit more expensive in Florida than in other states. It's about 1% higher than the national average. But, where and how you live will determine how your bills look each month.
Sadly, utilities are unavoidable expenses (unless you love cold showers and reading by candlelight), but you can live carefully and sustainably to reduce these costs a bit.
Groceries
Another unavoidable cost of living is groceries – you can cut down on food expenses if you are fortunate enough to grow some veggies – but, eventually, you will have to hit the shops. Groceries in Florida are not that much more expensive than in the rest of the country – and buying bulk can help cut down costs.
Transport
Florida is a big state and you will probably require a car to get around. Gas prices are on par with the rest of the country (as of July 2023, it is actually slightly lower) so you won't be at a disadvantage here.
Taxes
Some good news: Florida does not have income tax for individuals!
The good news ends there, as Florida does have higher sales tax than other states (with local government being allowed to impose an additional 2% sales tax).
Property taxes are close to the national median – but where your home is located will have a big influence on your property tax rate.
Other expenses
None of us wants to be stuck at home in a small town. Additional expenses we need to consider are things like going to the gym, dining out, theme parks (Florida is known for them after all!), shopping, and any weekend activities (across-state road trip, anyone?).
Breakdown of Your Monthly Expenses
I can't tell you how to live your life – but I can prepare you for what to expect in terms of living costs should you move to a Florida city or town.
Rent: Average monthly rent in Florida is $1,790, which is above the average national rent of $1,320 for a 2-bedroom apartment.
Utilities (water, gas, electricity):

Water: Residents spend, on average, $34 per month
Gas: Expect to pay around $136 per month
Electricity: Florida residents spend $259 per month on electricity.

Internet: There are lots of different internet service providers, and prices start at around $30 per month for a basic package.
Bus/transport: Buses, taxis, and trains can cost as little as $4 for a full-day pass.
Groceries: A family of four can spend around $1,296 per month on groceries.
Dining out: It depends on how often you dine out, but keep about $75 aside for restaurant meals a month.
Other expenses:

Gym: $40 a month
Shopping: $100 a month
Entertainment: $80 a month
Weekend activities: $50 a month
The Cheapest Places in Florida
1. Palatka
Average cost of living: $2,007 (one person); $4,577 (family of four)
Palatka, in northern Florida, is well located between three large cities – St. Augustine, Jacksonville, and Gainesville. The town has a rich history and the residents really care about one another. The arts and culture scene is amazing, and it's situated on the banks of the St. Johns River, so nature walks are aplenty.
With a low cost of living, great air quality, and a good university (Saint Johns River State College), why wouldn't you want to live in this bustling town?
Tip If you are into bass fishing, you'll love living here – it's a quiet town, but it's known as the bass capital of Florida for a reason!
2. Fort Meade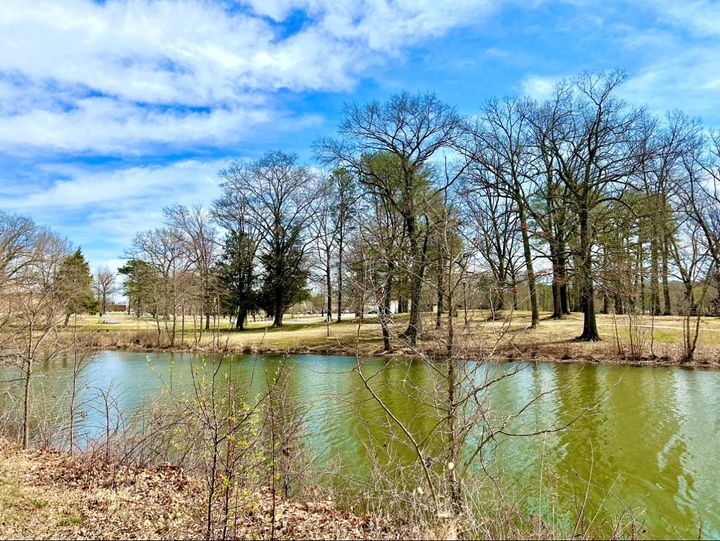 Average cost of living: $2,850 (one person); $5,920 (family of four)
Fort Meade, in central Florida, is definitely worth considering if you want a cheap spot to settle down. Sure, it is a little bit rural, but Lakeland is 30 miles north and Tampa is 50 miles west, so you can still access lots of entertainment and do some big shopping every so often.
The reason Fort Meade is so affordable is thanks to its low cost of housing and healthcare. Most people actually own their homes outright, instead of renting.
It is a great place for families, and thanks to recent economic growth, more professionals are also moving out here.
Tip If you plan to stay for several years, it's more affordable to buy a house than to rent.
3. Okeechobee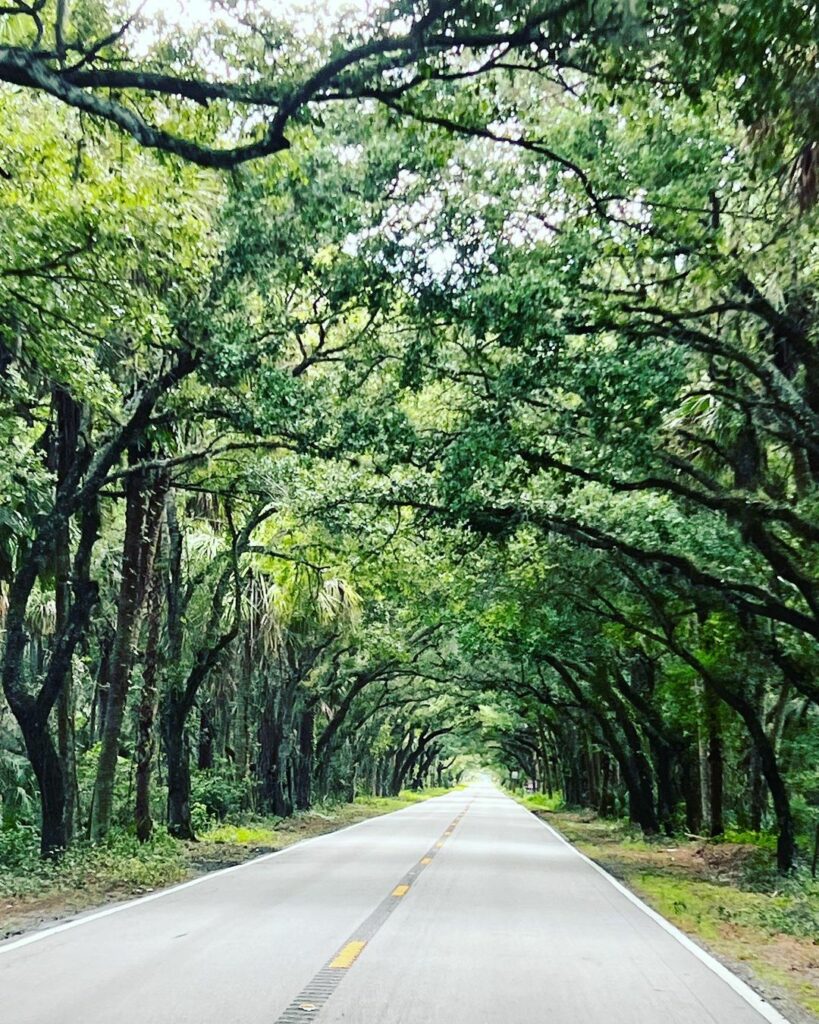 Average cost of living: $2,018 (one person); $4,598 (family of four)
Okeechobee is an absolute gem of a town, on the banks of Lake Okeechobee. If you glance at a map, it looks a bit "middle-of-nowhere" but Palm City (and the beach!) is just 37 miles to the east.
Okeechobee has amazing weather throughout the year, affordable childcare and health, and really has everything you would want. There are plenty of parks surrounding the town, and in town, you will find vibrant eateries and shops.
Tip Unless you find a job in town or work remotely, you might be in for a bit of a commute to surrounding larger cities.
4. Avon Park
Average cost of living: $2,646 (one person); $5,736 (family of four)
Avon Park is known across the state for its low-cost living. It is one of the most affordable cities in the state (if you can consider it a city, with a population of 9,000).
This serene city is surrounded by citrus groves – a big draw for many. Imagine living with the constant smell of fragrant orange blossoms filling the air!
Have you got hobbies? Fishermen and aviation enthusiasts adore this spot thanks to the plethora of lakes and the Avon Park Executive Airport which small aircraft can call home.
Tip Avon Park is a great place for young families but also for retirees.
5. Homosassa Springs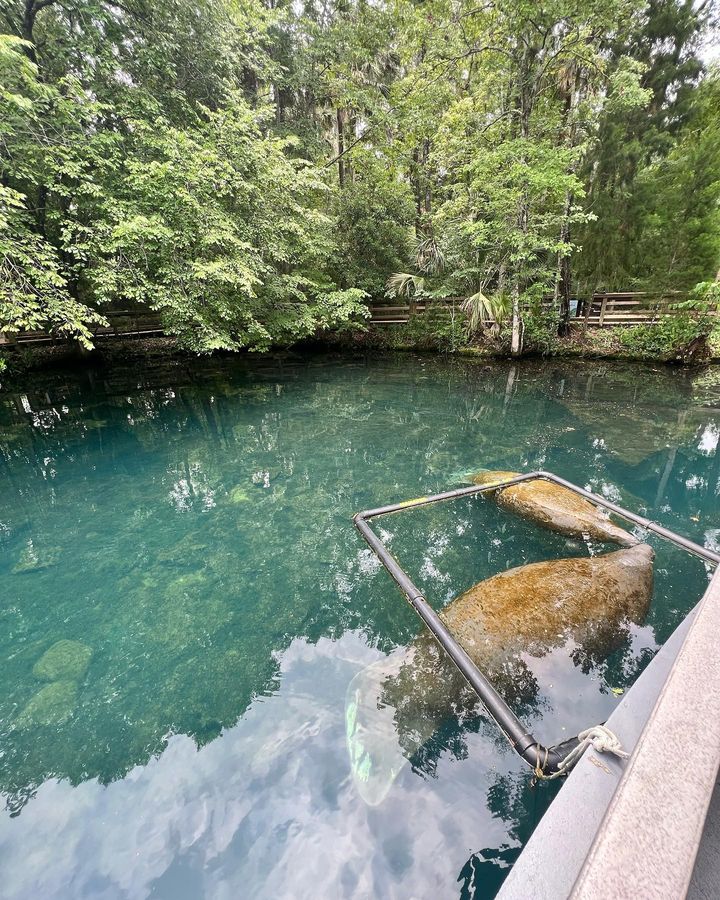 Average cost of living: $2,825 (one person); $5,885 (family of four)
Homosassa Springs has got a distinct holiday feel about it. This unincorporated area on the west coast of Florida is quaint, surrounded by nature, and is an outdoor lover's fantasy.
It may be small, but there is lots to do! The Homosassa River is perfect for watersports and recreation. Route 98 has plenty of restaurants, and Tampa is just over an hour away if you are craving some excitement and entertainment.
Tip There is not exactly much to do in the town itself, but the surrounding areas have amazing beaches. Plus, if you are into cycling, birding, or kayaking, you will be lucky to call this area on the Gulf Coast home.
6. Quincy
Average cost of living: $3,031 (one person); $6,162 (family of four)
Quincy may be small, but I've heard it is one of the most desired cities to live in northern Florida. This is due to the affordable housing market coupled with the low crime rates and low property taxes in Gadsden County.
Quincy was once home to large names in the tobacco industry, but today it has become a place for artists to gather.
Healthcare is a bit on the pricey side, but you do get what you pay for – HCA Florida Gasden Emergency Hospital delivers exceptional service. But groceries, utilities, and rent are not too expensive, making it a worthy place to call home.
Tip Tallahassee is just 20 miles away, making Quincy a great commuter town for people working in the big city.
7. Leesburg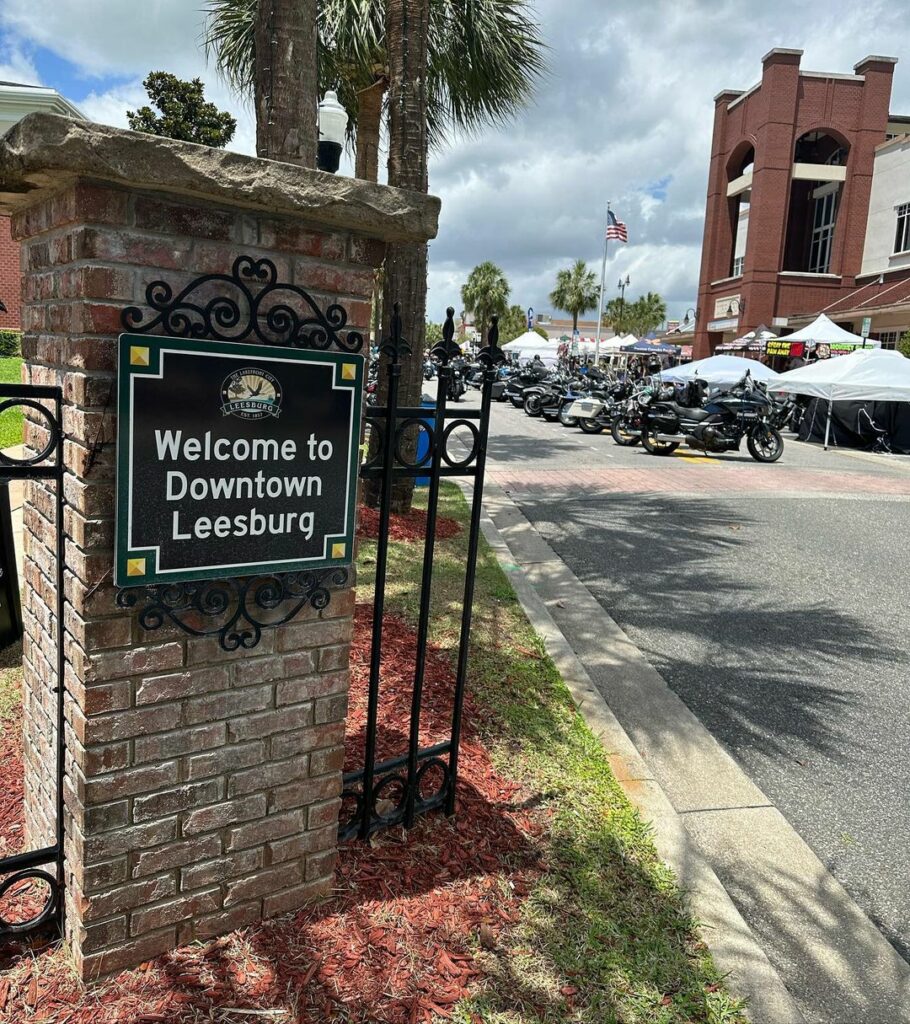 Average cost of living: $2,021 (one person); $4,585 (family of four)
Leesburg is just on the outskirts of Orlando, in Lake County. This suburban area is perfectly located to explore many of the Orlando attractions and theme parks, without having to deal with the crowds.
Leesburg has amazing public schools, lots of green spaces, budget shops, and several local eateries.
It's a family-friendly city with not only great schools but also lots of activities for the whole family to enjoy.
Tip Leesburg is known as the Lakefront City, and many lakeside homes are available at affordable prices. Zillow estimates the median home price in Leesburg at $296,775.
8. Perry
Average cost of living: $3,031 (one person); $5,686 (family of four)
Perry is a very small town in northwestern Florida. You might drive through it on Route 98 and not even notice you did.
But you would be missing out on a real treat if you do!
That is because Perry, as unassuming as it might appear, is an absolute hub for festivals! Annually, Perry draws large crowds from across the country.
In March, they have the Big Bend Brewfest with beer and barbecue. Early April sees the Florida State Bluegrass Festival arrive in town – you can't miss the chili cookoff! September we have another BBQ fest – the Smokin' in the Pines Barbecue Festival. And finally, in October, Perry is host to the Florida Forest Festival.
Of course, you can't just party all the time. Perry has plenty of shops for essentials, a primary school and high school, and health services.
Tip Perry has a brilliant home-to-income ratio, which means you can make a decent living and afford a home in this quaint and vibey town.
9. Live Oak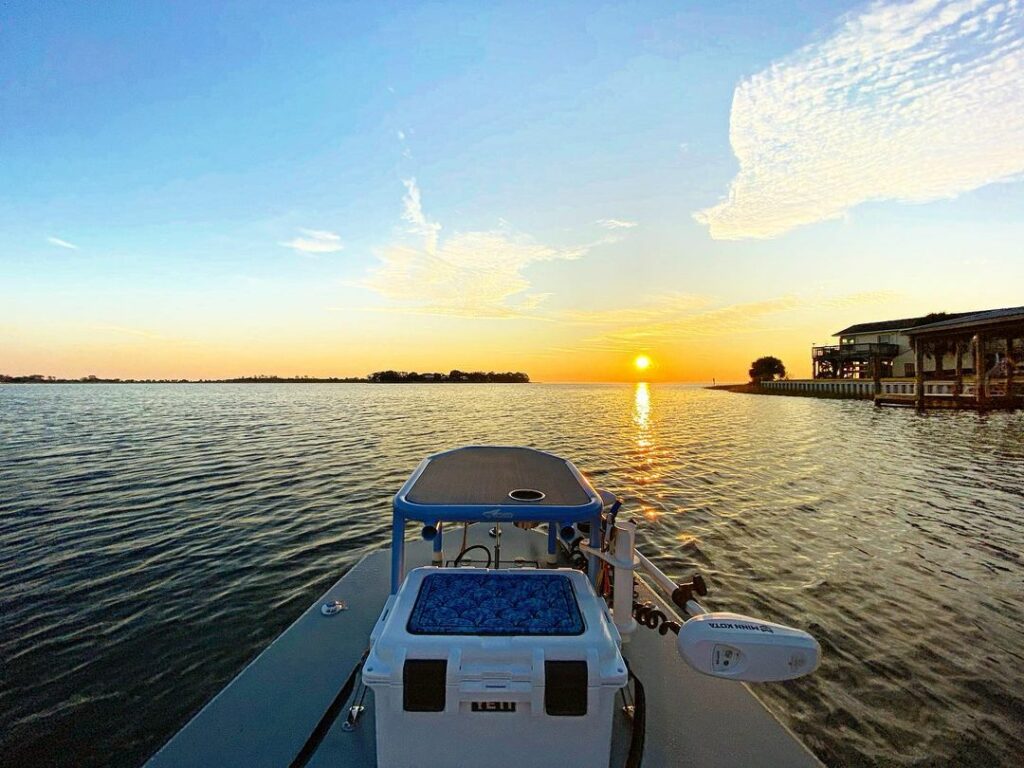 Average cost of living: $3,031 (one person); $5,444 (family of four)
Look, I know Live Oak is not exactly as vibey as some other Florida hotspots like Miami or Daytona Beach, but this town has a lively downtown area with amazing restaurants and boutique shops.
In town, you will find the relaxing Heritage Gardens and Park, an emergency healthcare facility, and several schools (primary, middle, and high school). The Riveroak Technical College also calls Live Oak home.
But how is this little bustling Suwannee County town still going strong? Thanks to agriculture, tech, and timber, the economy of this area has been consistently growing.
Tip If Live Oak feels a little bit too small, know that Lake City is just 25 miles away. You get to stay in an affordable city and within 30 minutes you are surrounded by the big(ger) city life!
Comparison of the 9 Cities
Single Person (p/m) Family of Four (p/m)
Palatka $2,007; $4,577
Fort Meade $2,850; $5,920
Okeechobee $2,018; $4,598
Avon Park $2,646; $5,736
Homosassa Springs $2,825; $5,885
Quincy $3,031; $6,162
Leesburg $2,021; $4,585
Perry $3,031; $5,686
Live Oak $3,031; $5,444
What You Are Saving On in Florida
The biggest money-saver in Florida is probably the fact that there is no state income tax.
Sure, you still have to pay property taxes and sales taxes, but overall your tax expenses will be lower in Florida than in most other states. This means that you can save (and spend) your hard-earned income instead of allocating a percentage of it to taxes.
Depending on where you live in the country, the median home price might also be lower than the national average. However, larger cities like Miami and Tampa actually have higher median home prices than the rest of the country – so choose your new city wisely.
Living Cheap as a Digital Nomad in Florida
Digital nomads can live cheaply in Florida if they visit the state outside of peak tourist season. Between November and April – yes, the winter months – Florida sees an influx of tourists and an increase in prices!
So, visiting Florida as a digital nomad outside of these months will be super cheap. But, if you want to visit during peak season, then Dade City, Cape Coral, Kissimmee, and Bartow are good options.
If you want to visit a tourist hotspot during summer (when the crowds are fewer), then Anna Maria Island is a great option. Here, digital nomads will find a great beach, affordable accommodation, and plenty of cafes and workspaces.
The Cheapest Places to Retire in Florida
Florida is loved by the elderly and retired thanks to its lovely climate, lack of income tax, and easy lifestyle. But, Florida is certainly not one of the cheapest places to retire, due to the higher median home prices in bigger cities and higher healthcare costs.
If you really want to retire in Florida, you will find the most affordable places in central Florida, away from the coast. Places like Winter Haven, Auburndale, and Lakeland are relatively affordable for retirees.
According to Yahoo Finance, some other affordable cities for retirement include:
Lake Wales
Milton
Eustis
Titusville
Plus, you are never really too far from the beach in Florida, even if you stay in the middle of the state!
Conclusion
When we think of Florida, most of us think of bougie beach bars and celebrities in penthouses, but this state is not only all about the glitz and glam.
There are plenty of cheaper places in Florida where you can still enjoy year-round sunshine, outdoor activities, and lovely homes at a fraction of the price.
The cities and towns listed above are brilliant for those who want to find a slice of the Sunshine State for themselves without blowing their budget for a comfortable life.
Frequently Asked Questions
How much money do I need to live comfortably in Florida?
Generally, the cost of living in Florida is 2.4% higher than in the rest of the country. This means that you will need a median salary of just over $51,900 a year to live comfortably. This will allow you to cover the average rent, healthcare, utilities, groceries, and other expenses.
However, there are cheaper places in Florida, especially in the central part of the state, where you can live comfortably with less money thanks to lower housing costs.
What are the most affordable places to live in southern Florida?
South Florida has a couple of affordable places to live:
– Cape Coral
– Bartow
– Dade City
– Melbourne
– Okeechee
Definitely avoid Miami if you are looking for cheap places in the South!
What is the cost of living in Florida compared to other states?
Florida is generally on par with other states. The cost of living in Florida is 2.4% higher than the national average, so it is not too bad. Housing is about 4% higher, utilities 1% higher, but clothing and groceries are 2% lower than the national average.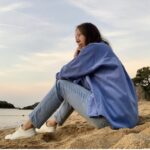 Hello, my name is Nadia.
I usually write about traveling (there are so many places to fit all the lifestyles), relocation (finding a job overseas or moving without losing an income), and living in a foreign country (adapting to a different culture and mentality). Follow me on Twitter, Facebook, Instagram, or LinkedIn!
This post might include some affiliate links. If you make a purchase through these links, I may earn a small commission at no additional cost to you. I appreciate it when you use my links to make purchases.