Things To Do In Orlando For Adults
Nadia Podrabinek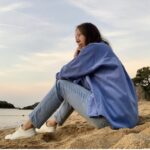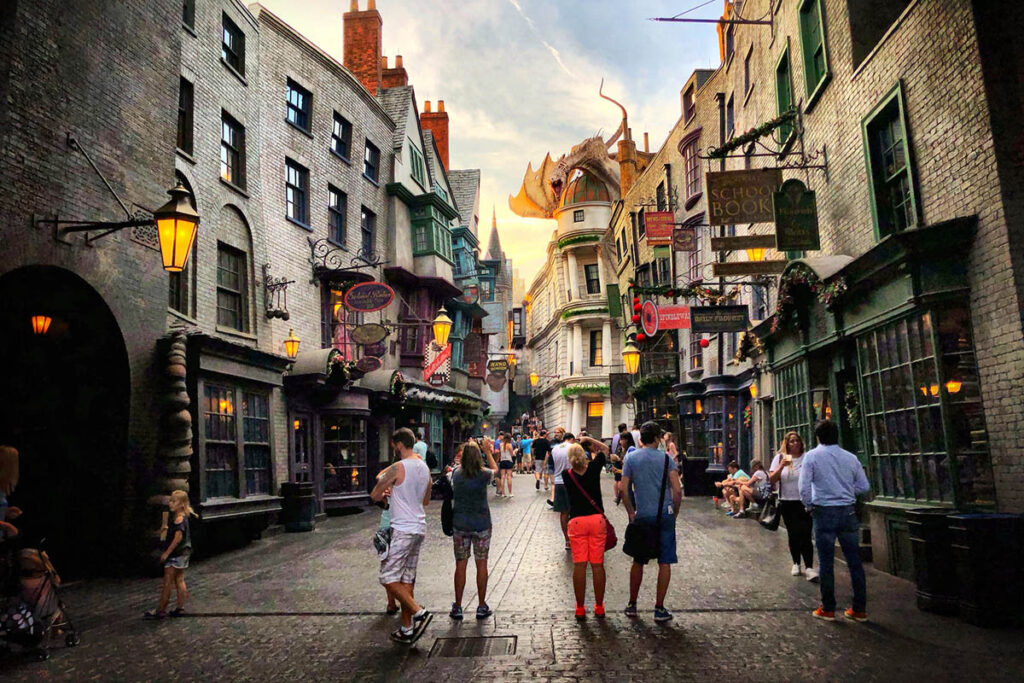 When you think of Orlando, the first thing that comes to mind is Disney World, Universal Studios, and SEA LIFE Aquarium. This is one iconic city with no shortage of family and kid-centric attractions.
Yet, who says grown-ups can't have a little fun of their own? Luckily, Orlando, aka The City Beautiful, has some of the hottest spots around.
So, dive into our guide on fun things to do in Orlando for adults and discover some of the exciting things this unique city has to offer.
Let's get started.
---
Key Takeaways
Epcot's International Food and Wine Festival features many fun things to do and see.
Lake Eola Park, aka Sandy Beach, offers breathtaking views of Orlando's skyline.
Wizarding World of Harry Potter spans two theme parks for non-stop fun and excitement.
The Charles Hosmer Morse Museum of American Art houses the largest collection of Tiffany pieces in the world.
Enjoy luxury shopping at bargain prices at Orlando Vineland Premium Outlets
Pamper yourself at any of Orlando's many renowned spas, yoga studios, and wellness centers.
---
A Map of Things To Do In Orlando
Free Your Inner Child at Theme Parks
Visiting any of Orlando's one-of-a-kind theme parks is the perfect way to unleash your inner child. In fact, it's one of the most sought-out things to do in Orlando, Florida for adults.
You can enjoy seeing these theme parks from a bird's eye view. Helicopter rides over the city are pretty common in Orlando, so it's easy to find great sightseeing tours at competitive prices.
Epcot's International Food and Wine Festival
If you're in Orlando from the end of July to mid-November, 2023, be sure to visit the annual International Food and Wine Festival. This event features everything from specialty dishes and live entertainment to exciting demonstrations and merchandise.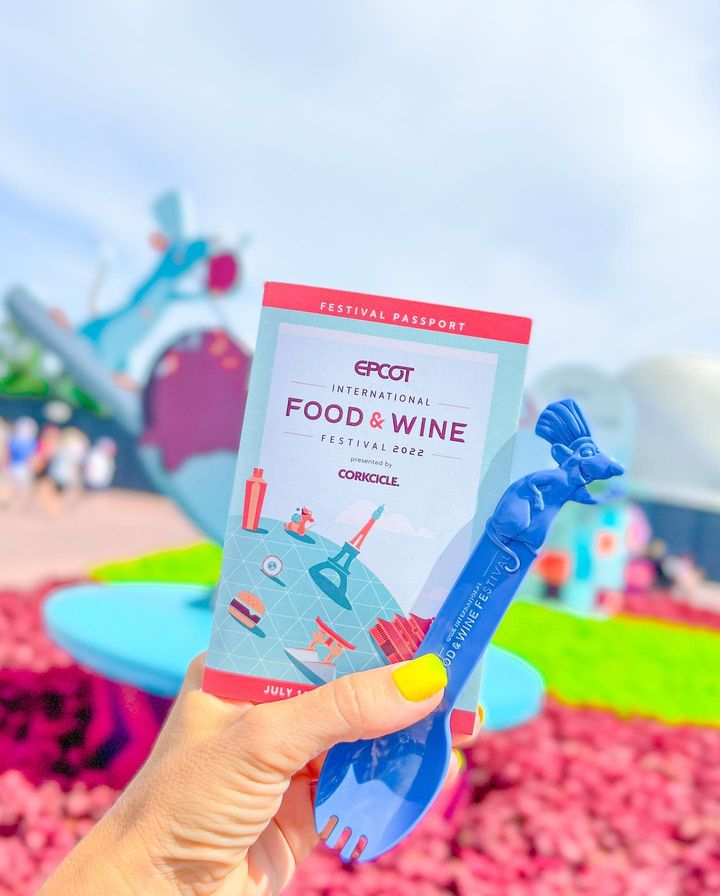 The price of admission is included in the price of the ticket to Epcot. Yet, if you want to enjoy the food, watch the demonstrations, or purchase any of the merchandise, that comes at an extra cost.
The festival opens at around 11 am and closes when the park closes at 9 pm. It's available seven days a week for its duration. Yet, I recommend visiting the festival on a Tuesday.
I also recommend avoiding the weekends or during the evening for a couple of reasons. The first is the ridiculously long lines you'll have to endure.
The second is because there are bound to be more intoxicated groups, which increases the risk of annoying behavior.
Universal's Islands of Adventure
Islands of Adventure is all about magical beings and superheroes. It has about 16 adventure and thrill rides, as well as a handful of water rides to help you cool off in the summer when temperatures can reach over 82℉ (28℃).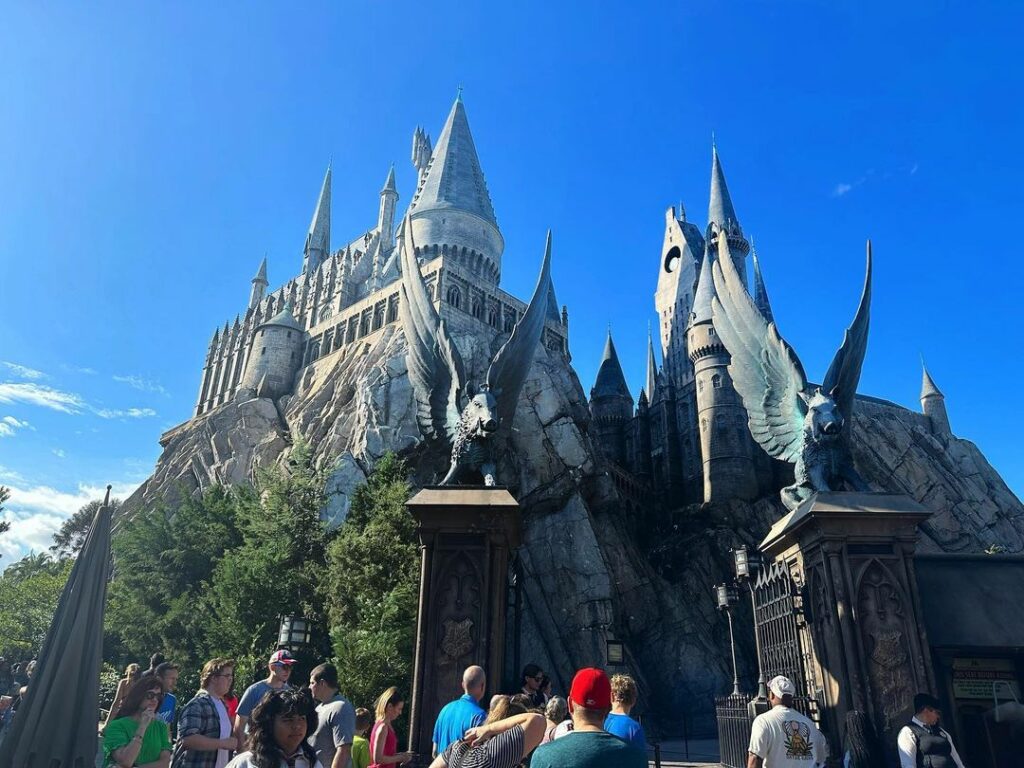 Yet, that's not all. Adults can also enjoy strolling through the numerous shops. Then, when you're hungry, you can try any of the numerous food carts and restaurants throughout the park.
The price of admission for one day is $109 plus tax. You can also get a 2-park 1-day ticket for $164 and enjoy spending time at both Islands of Adventure and Universal Studios.
The theme park is open year-round from 9 am to 9 pm, except Thursdays, Fridays, and Saturdays when it closes at 8 pm.
Wizarding World of Harry Potter
The Wizarding World of Harry Potter spans two theme parks: Islands of Adventures and Universal Studios Florida. The area contains elements from all of J.K. Rowling's Harry Potter novels as well as the film series.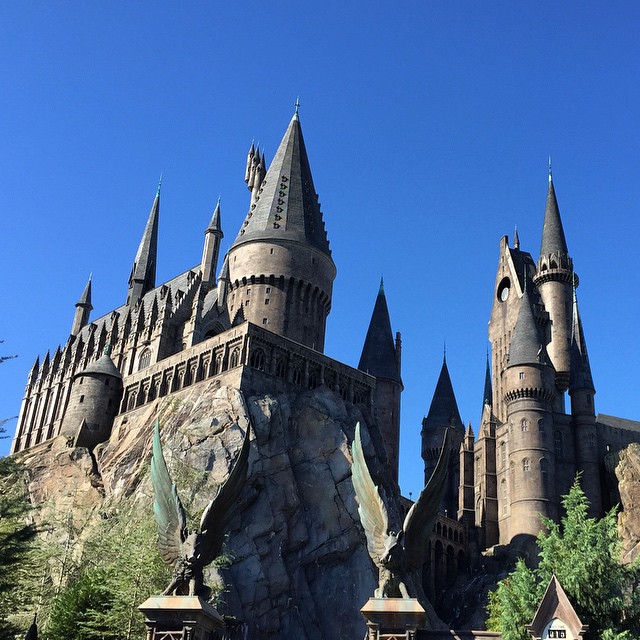 That said, this is one bustling theme park with plenty to do.
Since Hogsmeade is at Islands of Adventure and Diagon Alley is at Universal Studios, I recommend getting a Park-to-Park ticket, which can cost between $164 and $214.
It costs more than a regular ticket, but it's the best way to enjoy the full wizard experience. Plus, you'll also be able to ride the Hogwarts Express between the two parks, which makes it easier to cram everything into one day.
Helpful tip: If you have time, spread them out over two days and go on the indoor rides, drink Butterbeer, and buy an interactive wand.
Explore Orlando's Art and Culture Scene
Interested in soaking in a bit of art and culture while in Orlando? Then, check out these must-see venues.
Orlando Museum of Art
Close to the city's downtown area, located about half a mile (0.8 km) from the nearest SunRail station, the Orlando Museum of Art (OMART) features beautiful art collections and exhibitions.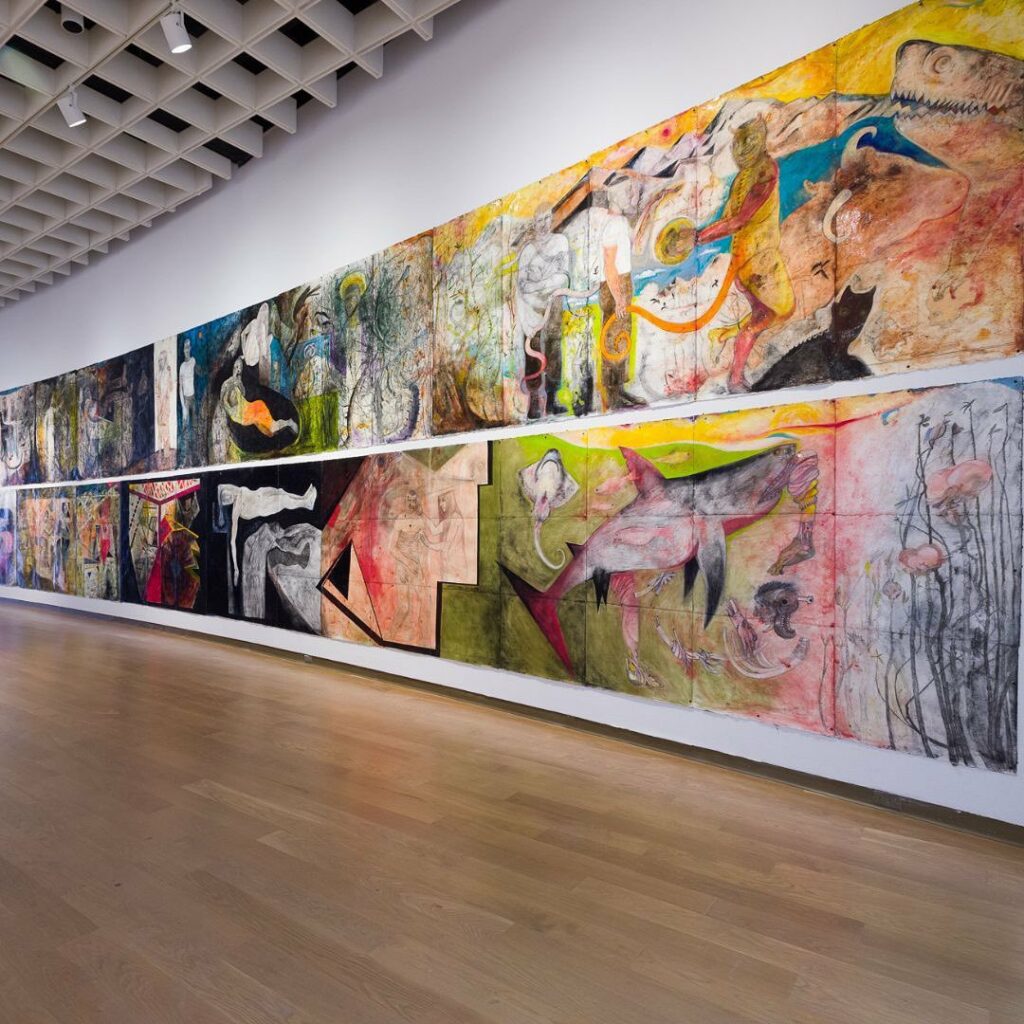 It also has workshops that offer various hands-on art activities for adults.
The museum is open every day from 10 am to 4 pm, with limited hours on most weekends.
Admission is free on the first weekend of every month. So, if you have a tight budget, try to make the most of this offer. Otherwise, the price of one adult ticket is $20.
I should mention that active-duty military personnel, first responders, and veterans can enter for free with a valid ID.
Helpful tip: I recommend you visit the museum if you're in town on the first Thursday of the month. This is when it stays open later than usual to host an art party. There's usually live music and a cash bar.
The Charles Hosmer Morse Museum of American Art
This museum is renowned for having the most comprehensive Louis Comfort Tiffany collection found anywhere in the world.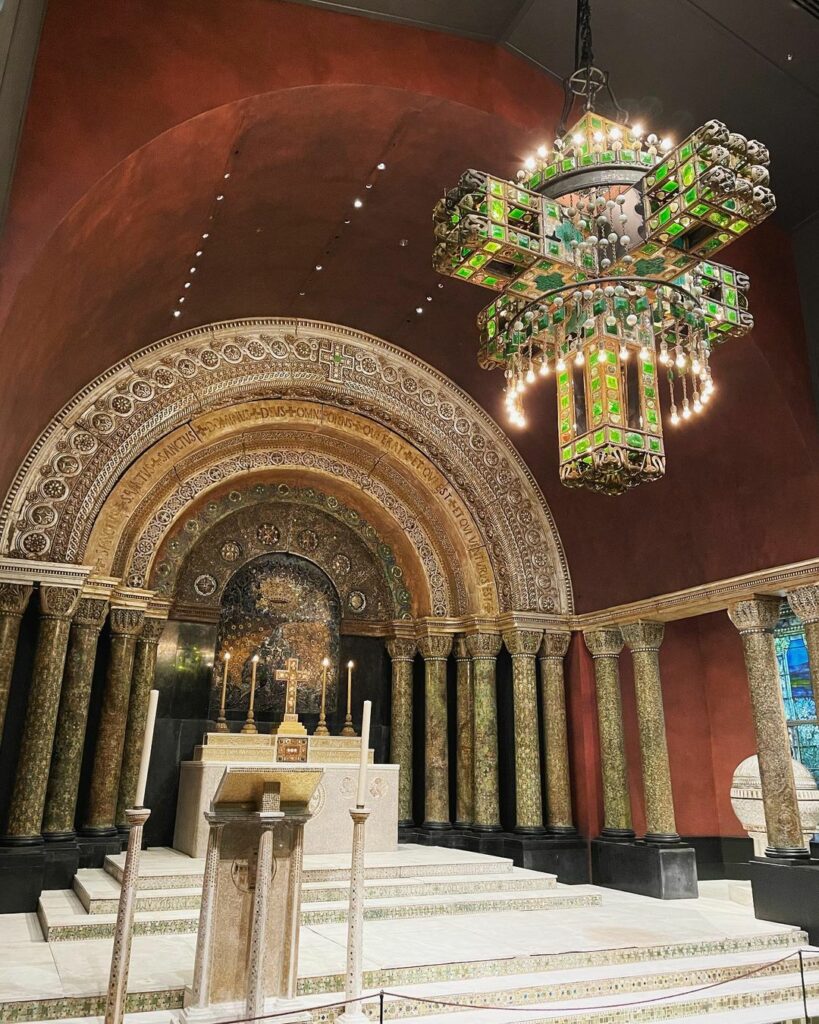 Founded in 1924, it also houses some of the best-preserved pieces of American decorative art dating back to the 19th and early 20th centuries.
Even the building itself is a piece of art with its white facade and elegant arched windows.
You can visit the museum from 9:20 am to 4 pm on Tuesdays to Saturdays. On Fridays, it stays open until 8 pm but only opens from 1 pm–4 pm on Sundays.
It's worth noting that the museum is closed on Mondays and major US holidays. Admission is $6 per adult.
CityArts Factory
If you're looking for something a bit more contemporary, then CityArts Factory is the place to be. This art gallery houses the largest collection of local and international works of art that rotates monthly.
The spacious interior consists of six independently operated art galleries, a performance space, and an events area. It also features the Orlando Magic Classroom, which offers artists studio space.
The gallery operates from 11 am to 6 pm six days a week from Tuesday to Sunday and closes on Monday.
The best thing about CityArts is that admission is free. So, you can enjoy an hour or two of refined art without paying a dime. Plus, it's only about three miles (4.8 km) from the Orlando Museum of Art so you can explore both in one afternoon.
Kennedy Space Center
Even if you're not a space enthusiast, you can't be in Orlando without paying homage to the iconic Kennedy Space Center and Visitor Complex. Once inside, you can walk through the Rocket Garden or visit the Astronauts Hall of Fame.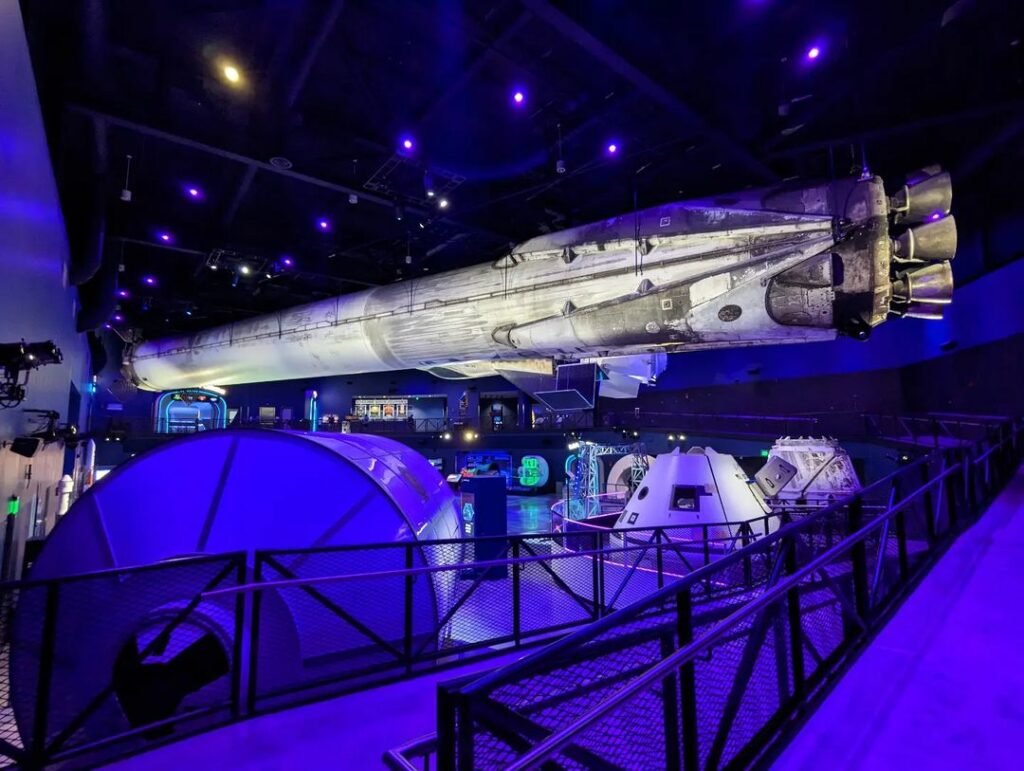 You can also watch a video of Apollo 8 in the Firing Room as if you were back in 1968. Or, would you prefer to participate in an astronaut encounter?
Whichever you decide to do, you'll be glad to know that the center is open daily from 9 am to 5 pm. A big drawback for some visitors is that it's a 46-mile (74 km) ride from downtown Orlando, which means you'll need to start early in the day.
The price of a 1-day admission ticket is $75 and includes 12 exhibits and attractions. Just make sure to book your place in advance because places tend to fill up quickly.
Outdoor Activities
Looking for ways to enjoy Florida's amazing year-round weather? Here are my top four recommendations.
Wekiwa Springs State Park
Wekiwa Springs State Park is the place to be if you enjoy sleeping under the stars. Besides camping, you'll also find several multi-use trails that range from 0.8 miles (1.3 km) to 13.5 miles (22 km).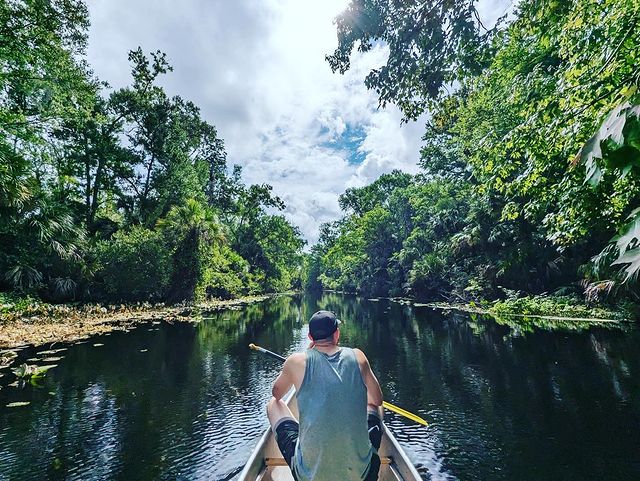 Being multi-use, don't be surprised if you come across a horseback rider, park vehicle, or the occasional bird watcher.
The park is open year-round from 8 am until sundown. Entry fee is $2 for pedestrians and cyclists and $6 for vehicles. If you plan on camping, expect to pay more.
Lake Eola Park
Known for being home to a wide variety of swans, locals refer to this lake as Sandy Beach.
The park features the Walt Disney Amphitheater, which hosts various performances and events. There's also a playground and a Chinese pagoda with the lake being the main feature.
You can visit Lake Eola Park every day from 6 am to 12 am.
Some of the activities available to visitors include:
Delight in an unforgettable sunset dining experience at one of the local restaurants or have a picnic amid the dazzling flowerbeds
Enjoy the stunning view of Orlando's skyline
Take photographs of the swans and other birds that inhabit the park
Rent swan-shaped paddle boats
Leu Gardens
Only minutes from downtown Orlando, Leu Gardens is a 50-acre landscape lush with tropical and semi-tropical gardens. It also contains lakes, secluded trails, and forests filled with 200-year-old oaks.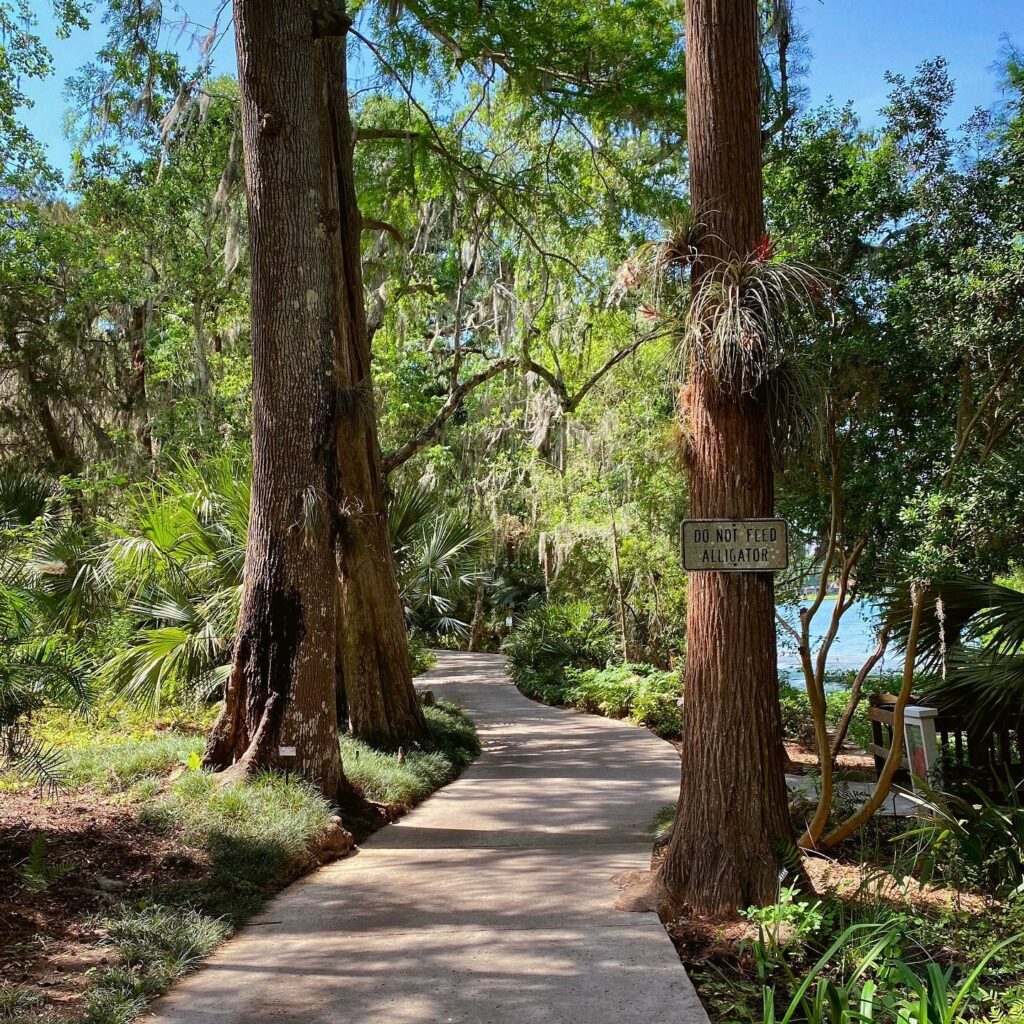 The best time to visit is from March to May when everything is in full bloom.
The garden is open daily from 9 am to 5 pm with the last admission at 4 pm. Entry tickets cost $15, but on the first Monday of June until November, admission is free.
Relaxation and Wellness
If you're looking for a chance to relax and unwind, Orlando has you covered. Below are some of the top-trending relaxation and wellness spots in town.
Orlando's Best Spas
Finding a spa in Orlando isn't that difficult, but finding the best one can prove challenging. To help you make the most of your time, I gathered a list of the city's best spas.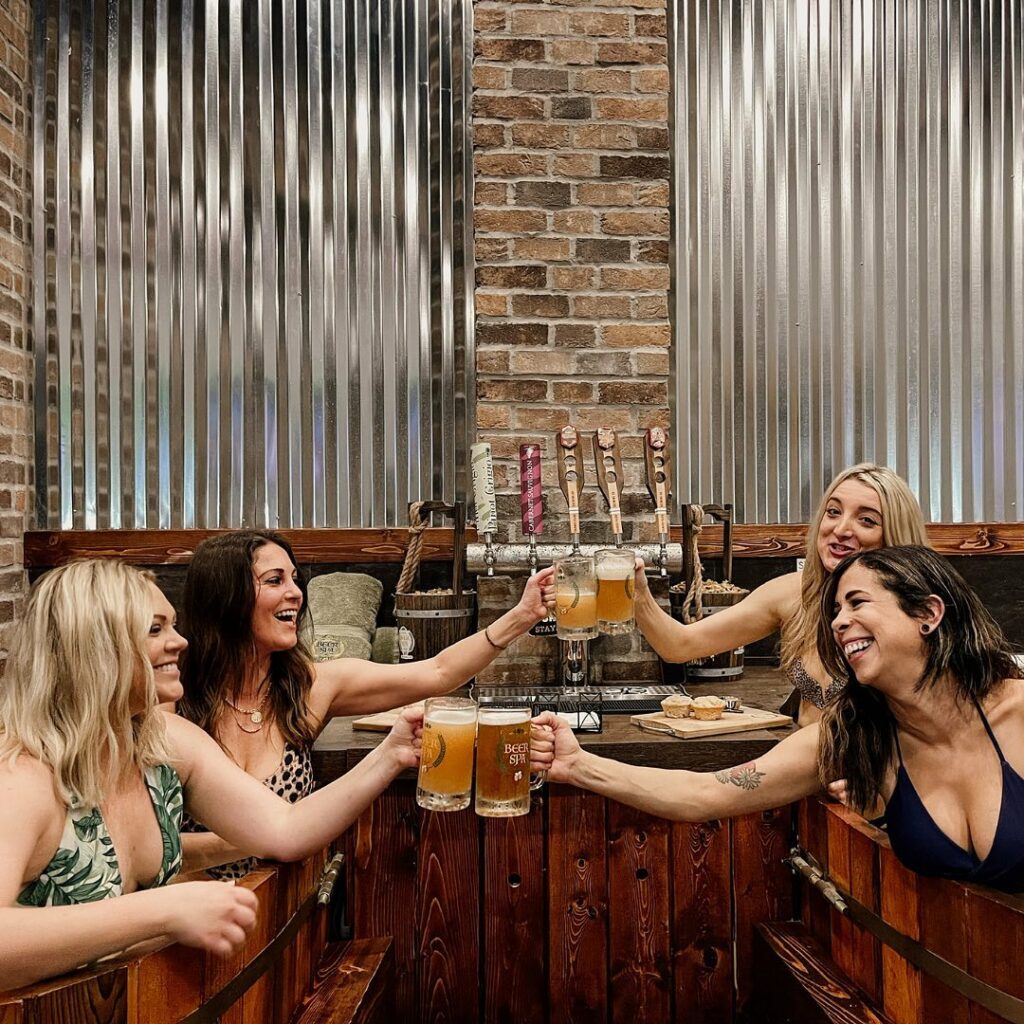 My Beer Spa: soak in a large tub of warm beer to vitalize your skin and rejuvenate your muscles. Besides the health benefits, you can drink as much beer as you want on tap.
Ritz-Carlton Spa: Even if you're not staying at the resort, you can make a spa reservation and enjoy some much-needed downtime in their luxury spa pool.
Eforea Spa at Hilton Orlando: Enjoy any or all of what this spa has to offer. From an unplanned mani-pedi to a 50-minute Neroli Hot Stone Massage, this spa has it all.
Yoga and Fitness Studios
One of the most popular places to do yoga and meditation is Lake Ivanhoe. There, you and your group will perform gentle beginner-friendly yoga on a paddleboard in the water.
Other great places where you'll find both yoga and fitness include Orlando Power Yoga, Project 7 Yoga, and Elevate Yoga Center. They're known for teaching everything from the basics to advanced levels.
Wellness Retreats
While there are many notable wellness retreats to choose from, my top recommendation has to be Grande Lakes. It features top-quality amenities to indulge your senses.
Another of my favorites is Rosen Shingle Creek, where you can enjoy the scents and sounds of tropical Florida. The retreat offers a plethora of rejuvenating treatments to choose from.
However, they're best known for their proprietary 3-hour-long session that starts with a Himalayan salt stone massage followed by a fitness facial and ends with a tropical-infused mani-pedi.
Shopping
In Orlando, there's no shortage of shopping malls and outlets.
Orlando Vineland Premium Outlets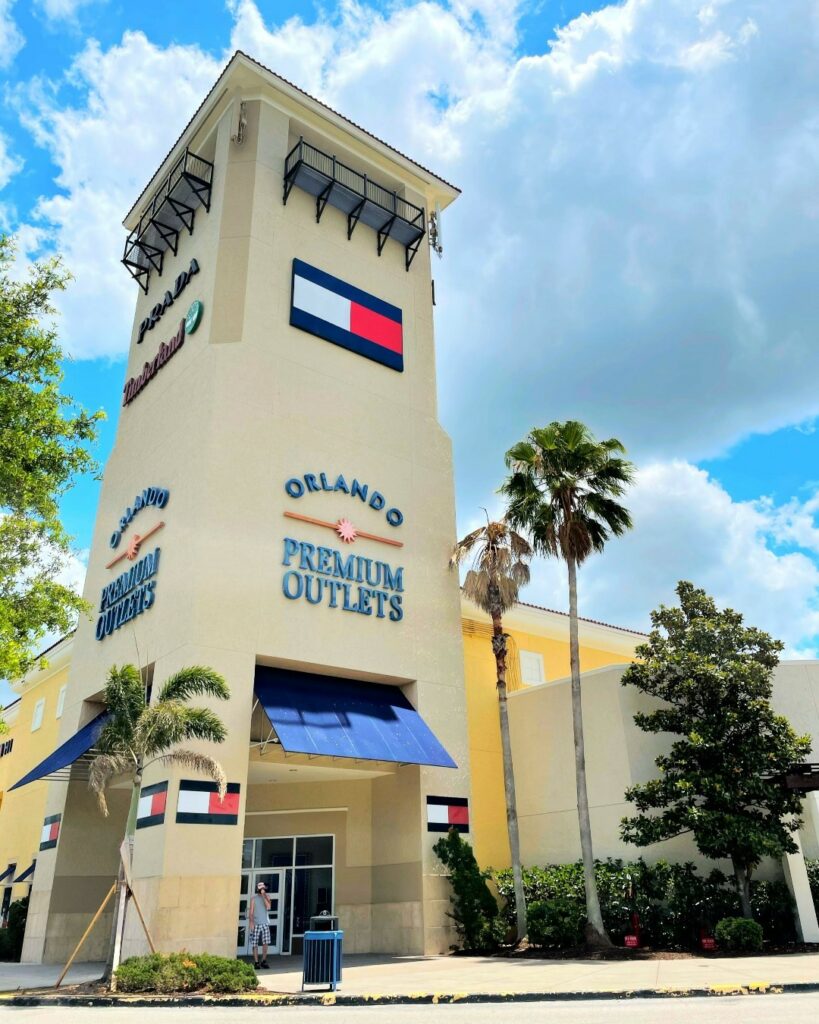 Don't you just love shopping for top brands at unbelievable prices? Fortunately, you can do plenty of that here where you'll find many of your favorite chains like Adidas, Forever 21, Citizen, Marc Jacobs, and more. Stores typically open from 10 am to 9 pm all week except for Sundays when they open from 11 am to 7 pm.
Helpful tip: After you're done shopping, you can stop by any of the restaurants or cafes. Whether you're in the mood for sweet, savory, or something in between, you're sure to find it here.
The Mall at Millenia
Many consider this to be Orlando's number-one shopping mall for several reasons.
First, it's a beautiful piece of architecture inside and out. Second, it features a wide range of places to enjoy breakfast, lunch, and dinner.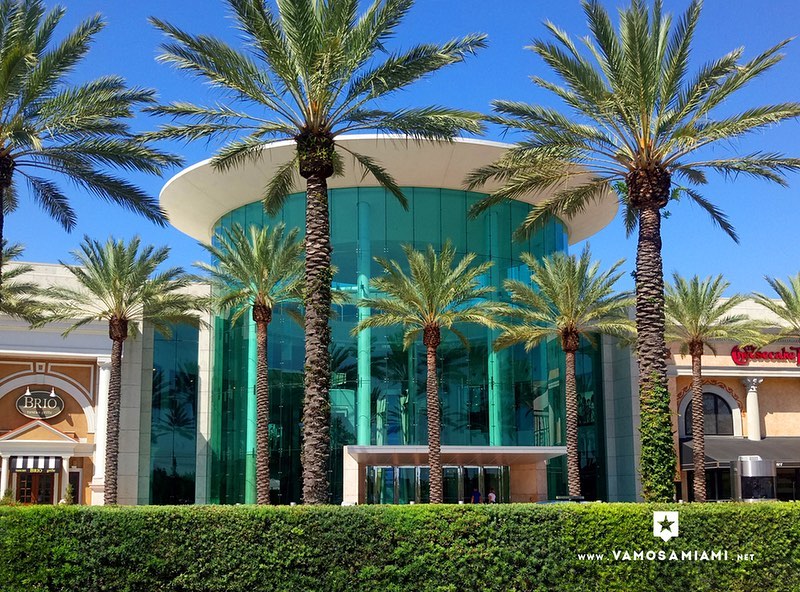 Yet, the top reason has to be the sheer number of stores to peruse. It has everything you need, and many things you didn't even know you were looking for.
The mall is open Mondays to Thursdays from 11 am to 8 pm and until 9 pm on Fridays and Saturdays, while on Sundays, it closes at 7 pm.
Bear in mind that these hours can vary depending on the store or dining establishment.
Winter Park's Park Avenue
Winter Park is located about six miles (10 km) to the northeast of downtown Orlando. At its center is a cobblestone street lined with trees, restaurants, and museums known as Park Avenue.
Yet, what makes this street stand out is that it features some of Orlando's best shopping centers. I recommended stopping by the Saturday Farmers' Market, where you can find an assortment of handmade goods, flowers, and produce.
You can also enjoy a lovely picnic near any one of Winter Park's canals and small lakes known as Chain of Lakes. If you're feeling adventurous, you can also rent a paddleboard or kayak.
For only $16, you can go on a relaxing Scenic Boat Tour. You may even glimpse a crane swooping in for some lunch or a snoozing alligator.
Unique Local Experiences for Adults
Below are some out-of-this-world experiences you can only find in Orlando.
Gatorland, Gator Swamp, Breeding Marsh, and Baby Gator Marsh.
You can't be in Orlando and not get the chance to visit Gatorland, home to numerous exhibits.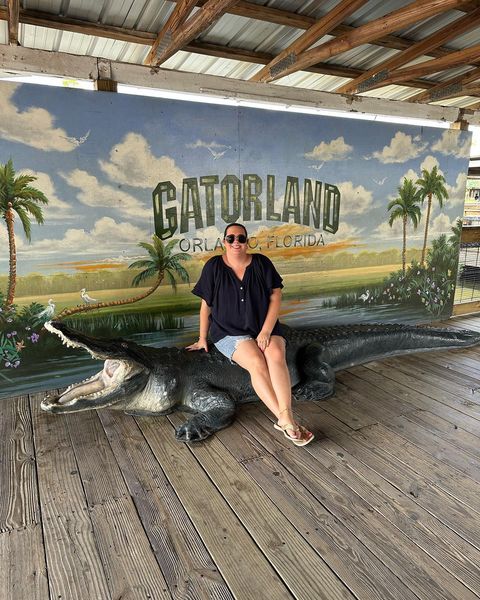 Founded in 1949, this 110-acre park is more than just a zoo for alligators. It features a petting zoo, animal shows, and much more.
The theme park is open year-round from 10 am to 6 pm. An adult single-day pass costs about $33 plus tax.
Showcase of Citrus
If you're up for an all-day outdoor attraction, look no further than this citrus ranch. Located only 15 minutes from Disney World, this ranch has over 50 varieties of citrus trees, which is one of the things Florida is famous for.
There are also plenty of other activities. You can visit the Gem Mine, join in on a Monster Truck Adventure, or take a relaxing hayride.
The ranch is open daily from 9 am–7 pm. A single-day entry ticket costs $25, and you can get a discount if you go as a group of four or more adults.
Madame Tussauds Wax Museum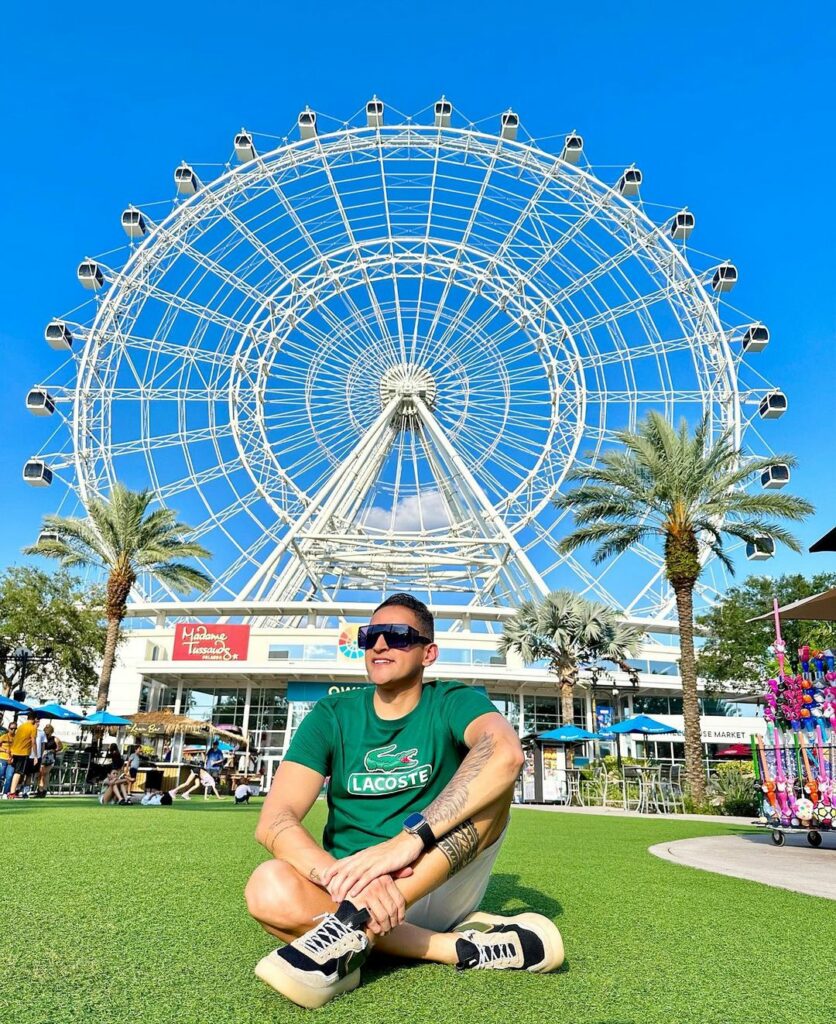 Located in ICON Park, about 11 miles (18 km) from downtown Orlando, this iconic wax museum is one of Orlando's must-see tourist attractions. The figures are incredibly detailed that you have to double-check just to make sure you're not standing next to a real-life person.
The museum opens from 10 am to 10 pm Sunday to Thursday and until 11 pm on Fridays and Saturdays. Ticket prices start at $35 per adult.
Old Town of Kissimmee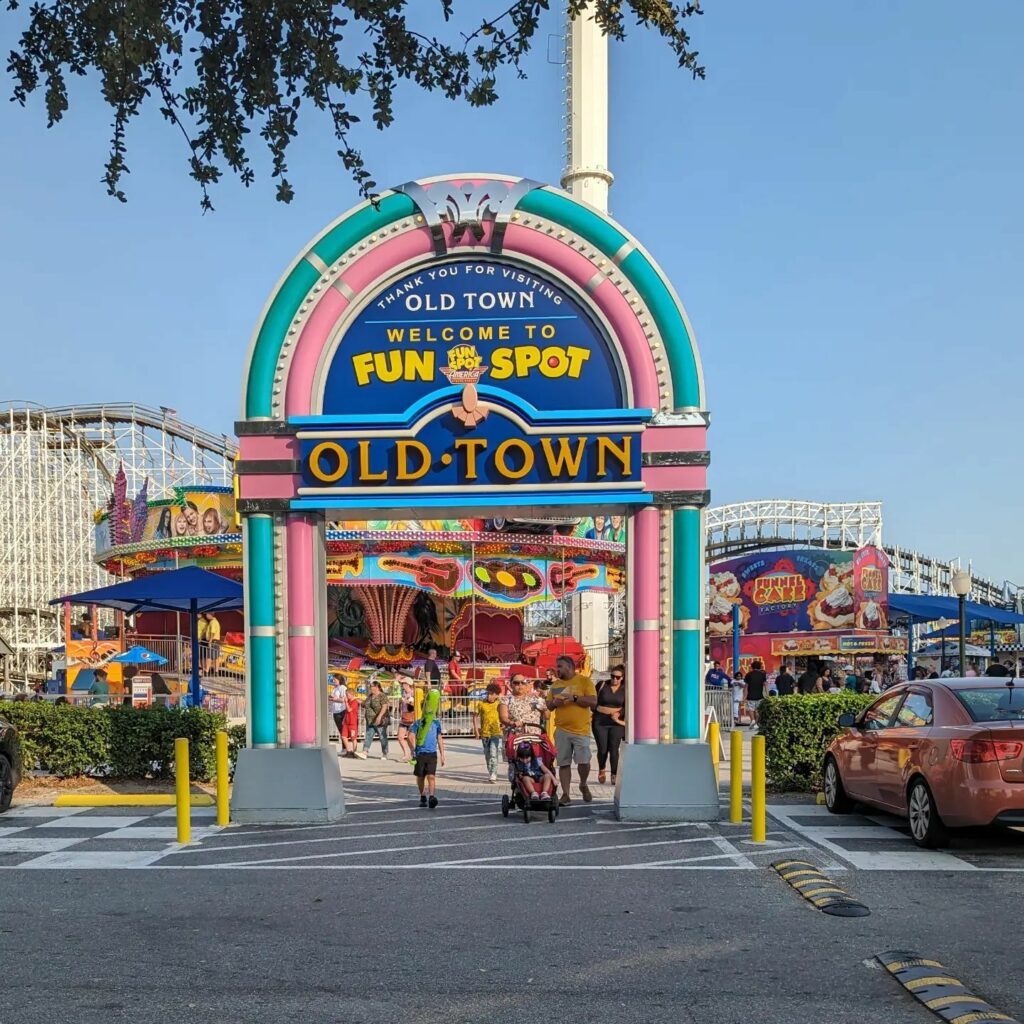 Old Town is an open-air entertainment complex and walking district in Kissimmee, the largest city in Osceola County, which also includes Orlando.
Walking around the complex is free. Although, if you want to try any of the many rides, amusements, shops, and restaurants, you'll need to pay.
FAQs
What are some things to do in Orlando for adults when it rains?
Do any of these attractions or events require advance booking?
Yes, some of the attractions and events on our list require booking in advance, especially during busy times of the year like the holidays or 3-day weekends.
Some of the places that require booking include the Kennedy Space Center Visitor Complex, Epcot's International Wine and Food Festival, and Madame Tussauds Wax Museum.
What are some recommended spots for shopping for local goods in Orlando?
Conclusion
So, what do you think of our list of things to do in Orlando for adults? I hope you found a few things to add to your next trip to The City Beautiful.
Also, don't forget to visit some of Orlando's hidden gems. These are where you'll find the finest local goods, authentic cuisine, and magnificent views without having to worry about large crowds or rambunctious tourists.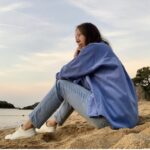 Hello, my name is Nadia.
I usually write about traveling (there are so many places to fit all the lifestyles), relocation (finding a job overseas or moving without losing an income), and living in a foreign country (adapting to a different culture and mentality). Follow me on Twitter, Facebook, Instagram, or LinkedIn!
This post might include some affiliate links. If you make a purchase through these links, I may earn a small commission at no additional cost to you. I appreciate it when you use my links to make purchases.